By the time 1974 rolled around, the original era of the American muscle car was just about over. Thanks to the gas crunch, stricter emissions regulations and rising insurance costs, the once great muscle cars had either disappeared or turned into shells of their former selves.
While these mid-1970s cars aren't too high on the lists of most collectors, they can make for great build platforms. And as evidence I present this 1974 Plymouth Road Runner known as Skunk Works, built by Lucky 7 Speed Shop of Sutter Creek, California.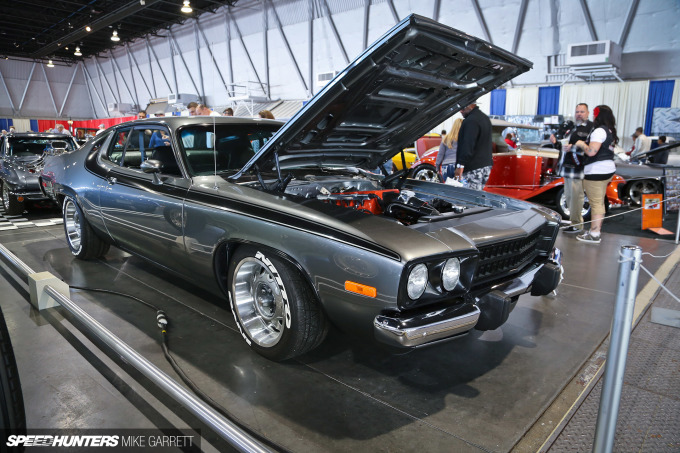 Although it might be a muscle car rather than a hot rod or custom, it was one of my favorite cars at this year's Sacramento Autorama.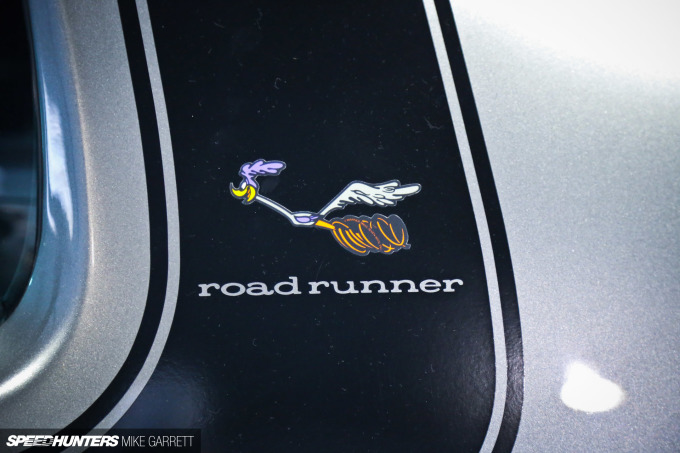 It's an interesting build in the fact that it's far from a factory restoration, but also much more original (in appearance at least) than your typical flashy pro touring build. I guess you could call it a muscle car sleeper.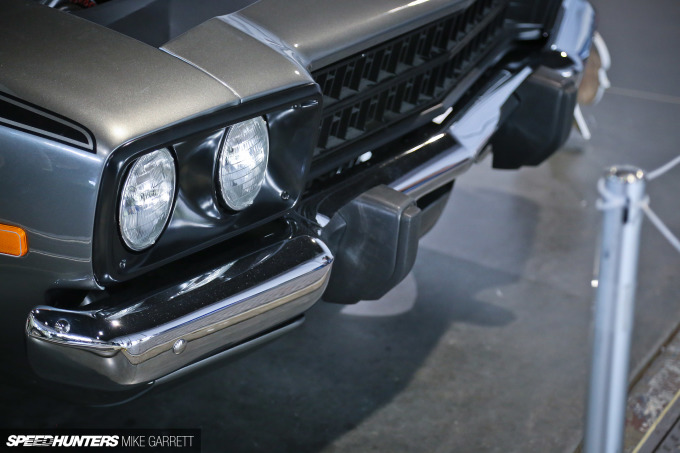 From the outside the Plymouth looks very original, with everything from the stock bumper guards to the factory 'Road Runner' striping intact over a subtle gunmetal gray paint job.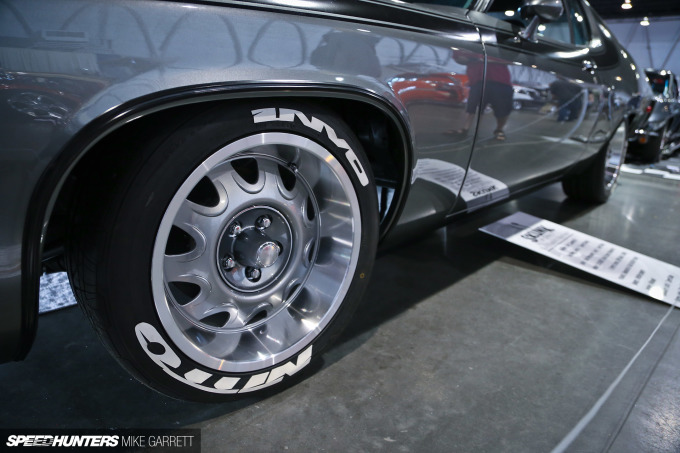 At first glance the wheels and tires look standard too, until you realize these are actually modern-sized versions of the original Mopar rallye wheels. The tires are wide Nitto Invos, and tucked in behind the package are Wilwood disc brakes.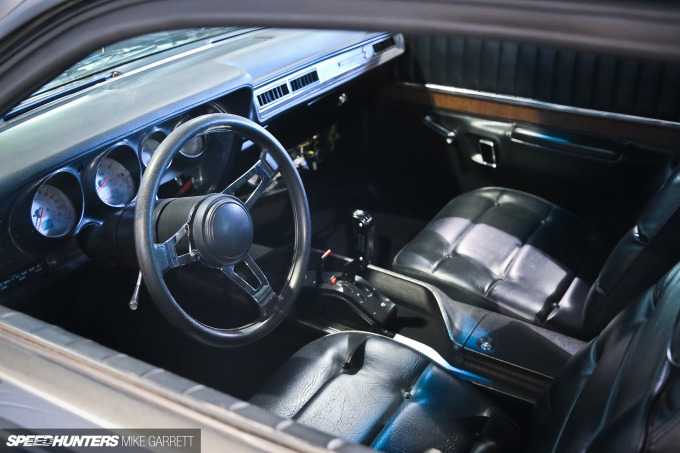 The cockpit of the Plymouth also appears stock at first glance. At least until you notice things like the Redline gauges and the aftermarket shifter that's mounted in the original center console.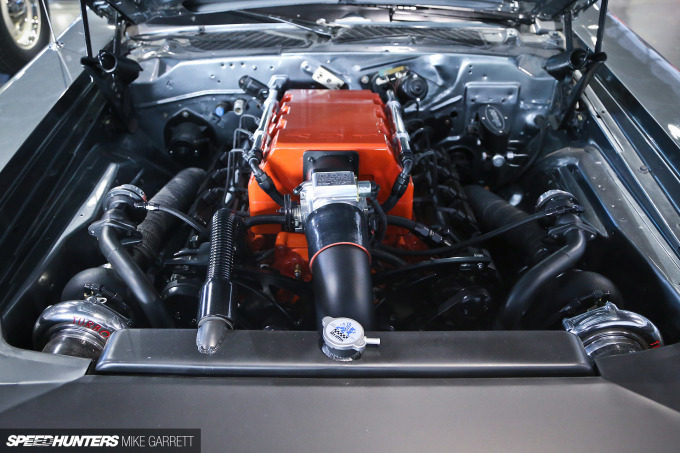 But then you look under the hood and realize this thing is just a bit more potent than your average factory-spec '74 Road Runner. That's a fuel injected Hemi displacing the same 426 cubic inches as the original street Hemi; but it's just the beginning.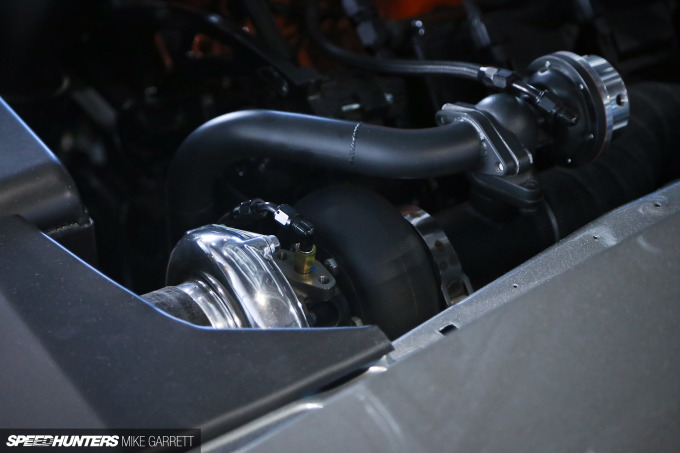 There's also a pair of 62mm Turbonetics turbochargers which boost the Hemi to a ridiculous 1,300 horsepower, or something like five times the power output of the car's original engine.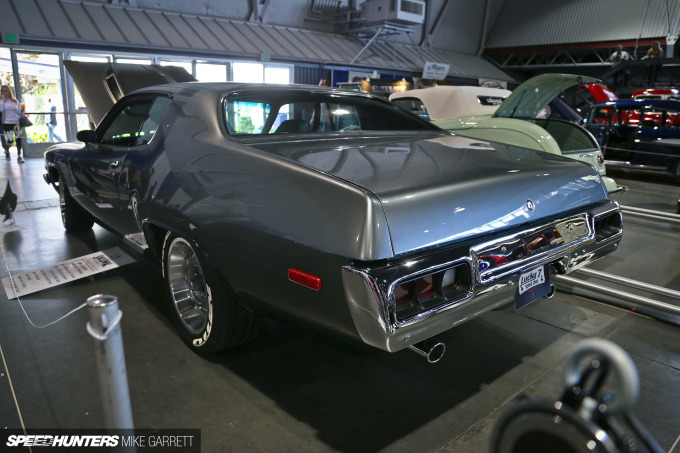 Hats off to Lucky 7 Speed Shop for not only showing some love to an under-appreciated Mopar platform, but for also building one of the coolest muscle car sleepers I've seen in a long time.
Mike Garrett
Instagram: japanifornia_media
mike@speedhunters.com