The Lottery
With the recent billion dollar lottery craze going on in North America, it's been hard not to do a bit of 'what if' daydreaming ourselves. I didn't purchase a ticket myself, but my wife has an office pool every single week, so I guess you could say I contracted a little bit lottery fever by association.
In essence, what you are buying when you get that ticket is a fun little fantasy. Winning the big one is unlikely to happen, but that's the whole point.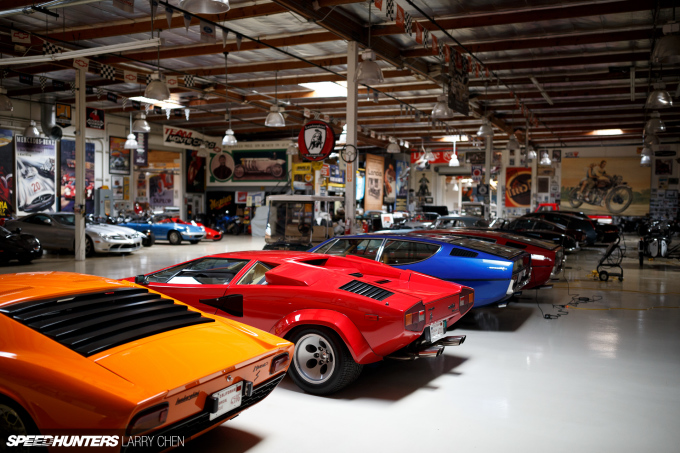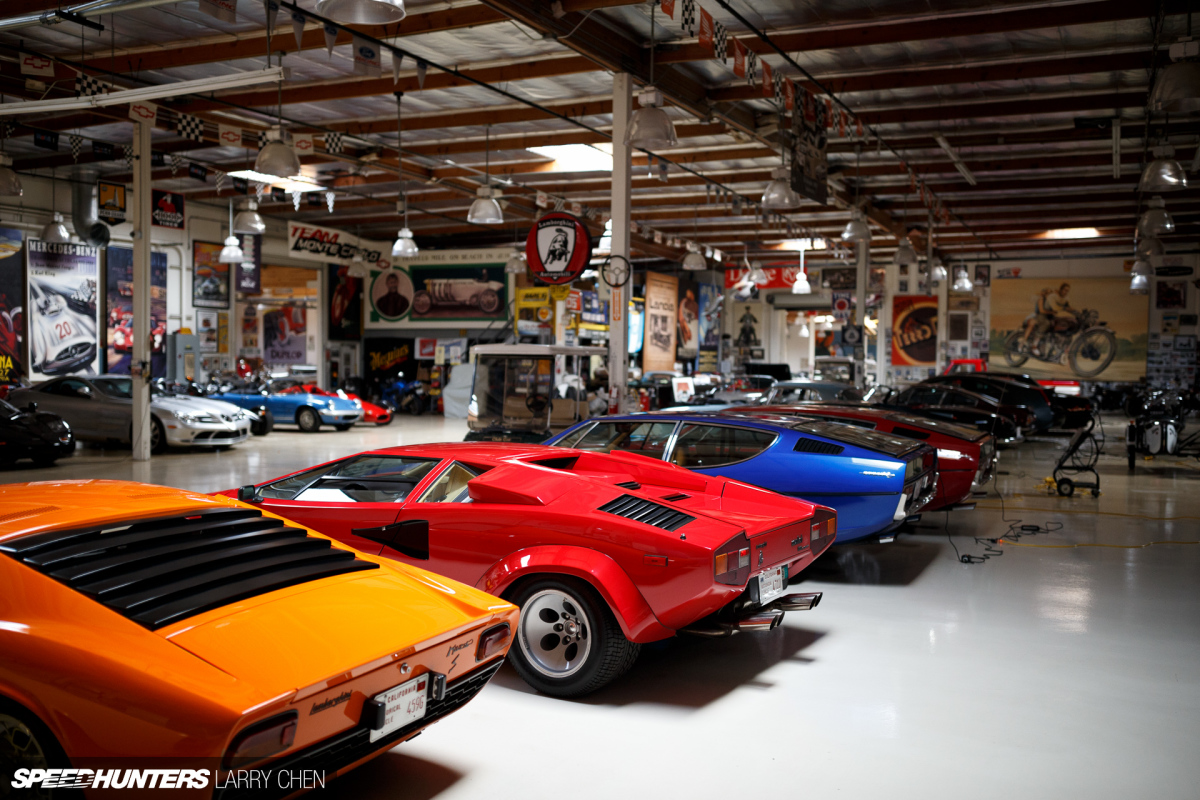 So what did I dream about? Having the ultimate hobby shop of course. Automobiles are a way of life for me; they've shaped my career and they're what I enjoy in my free time.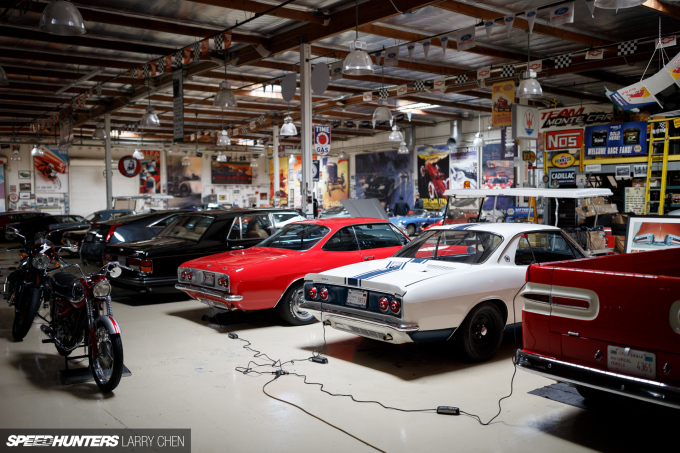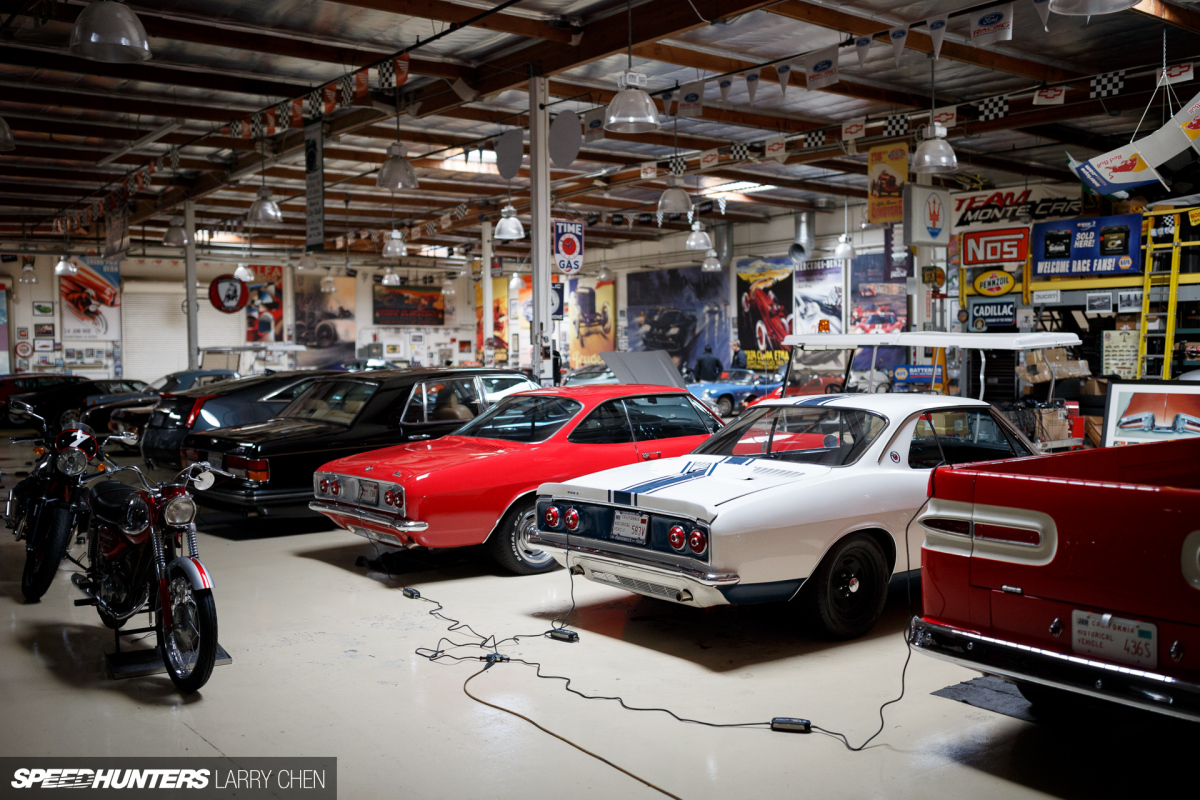 I always say that a life playing with cars is a life worth living, and Jay Leno is a perfect example of someone living that life to the fullest.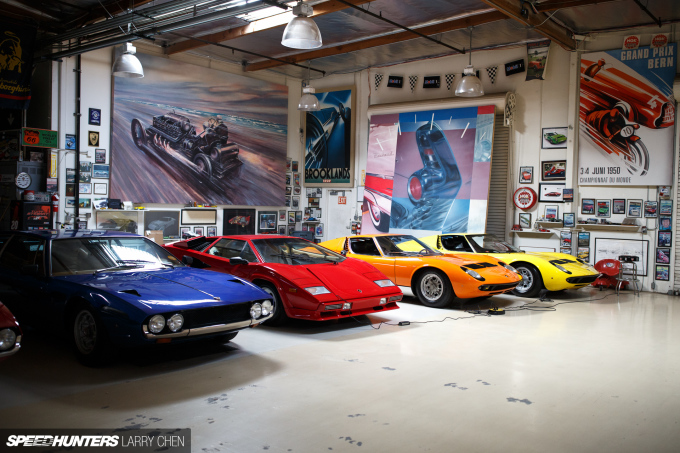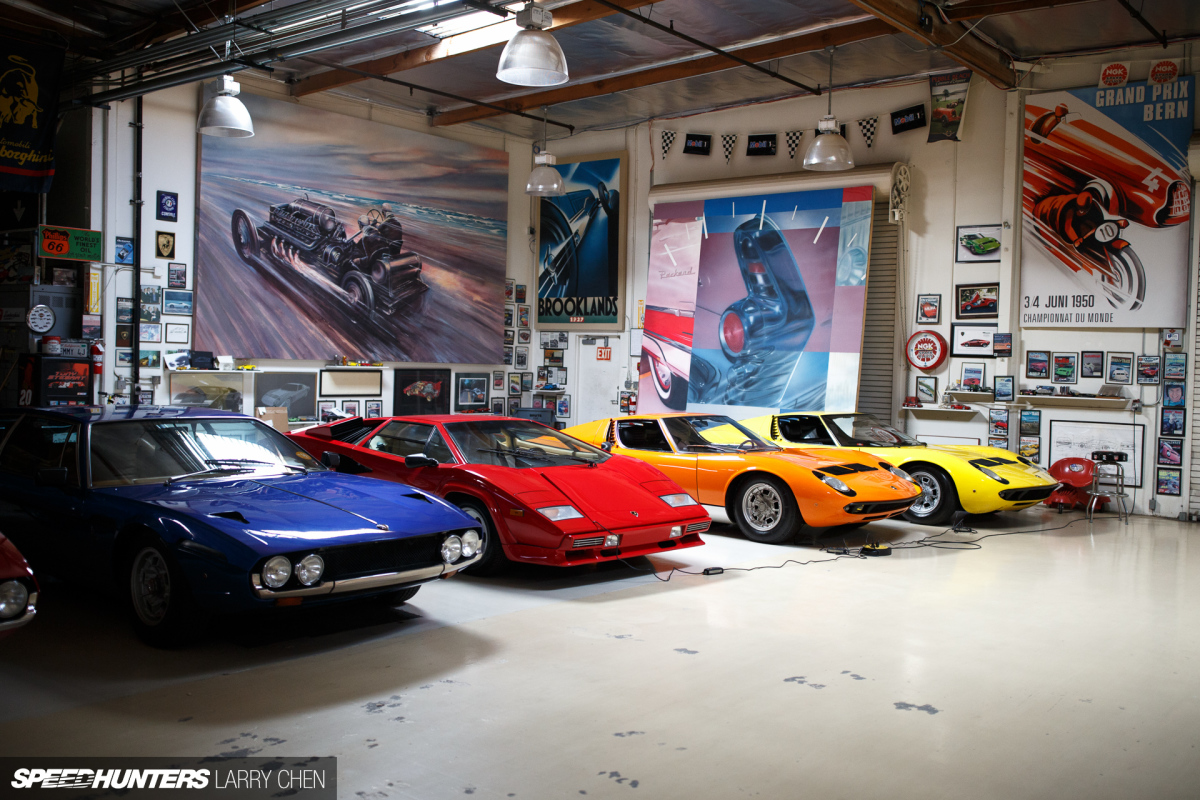 I've always wanted to visit Jay's world famous garage, and seeing that it's not all that far away from where I live, I figured it was only a matter of time before I got the opportunity.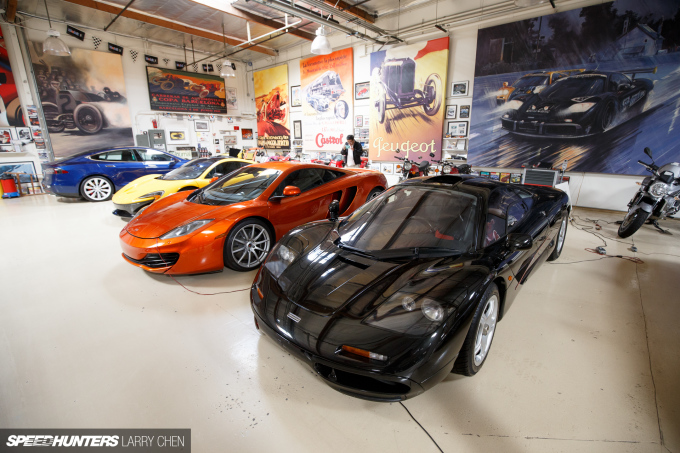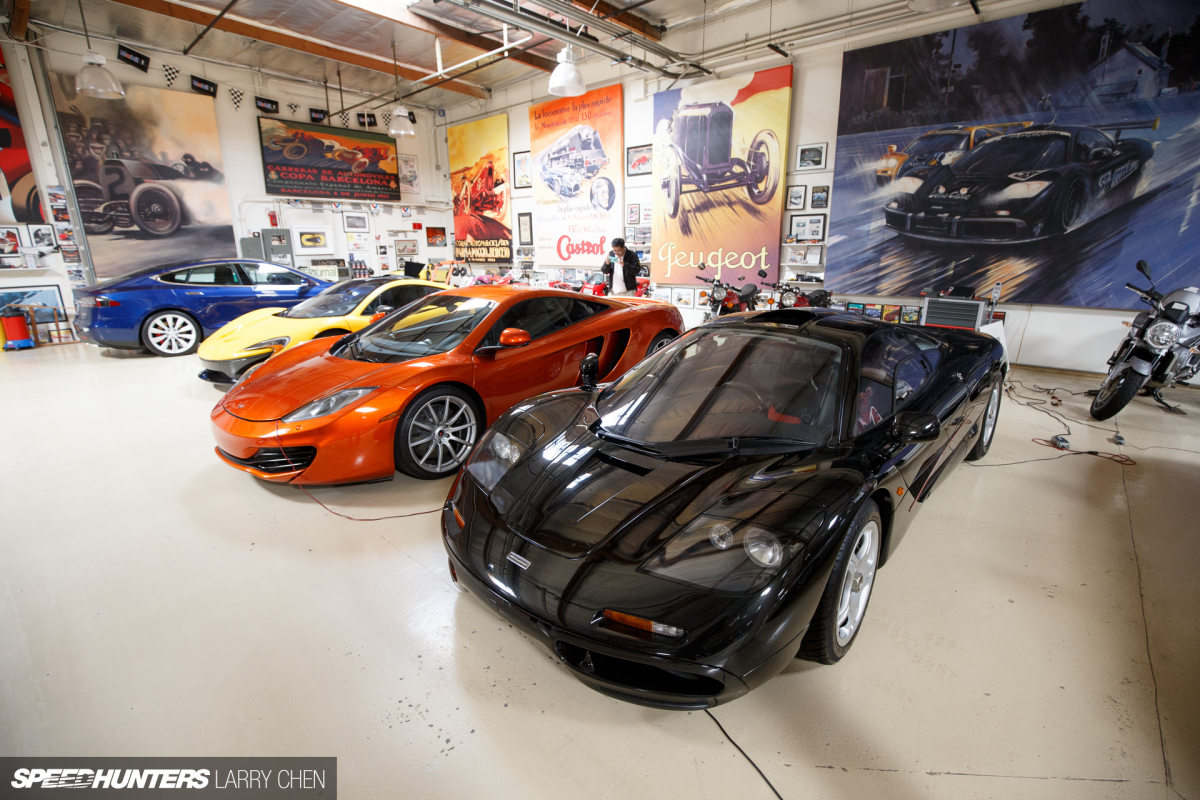 Although, it's not open to the public, so I never really got my hopes up, even though Speedhunters' own Keith Charvonia has had two cars featured on Jay's show.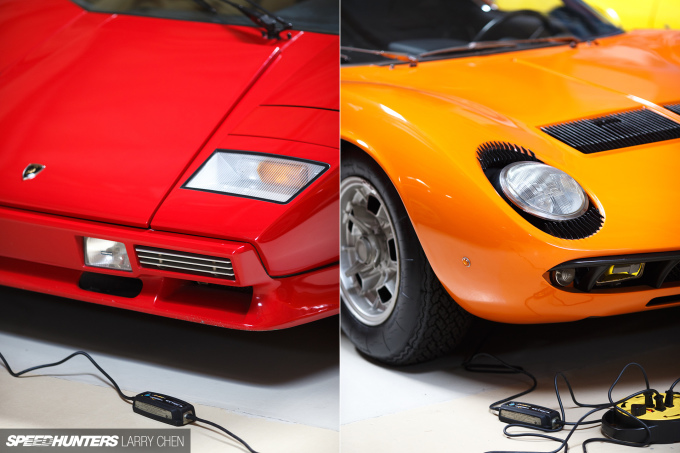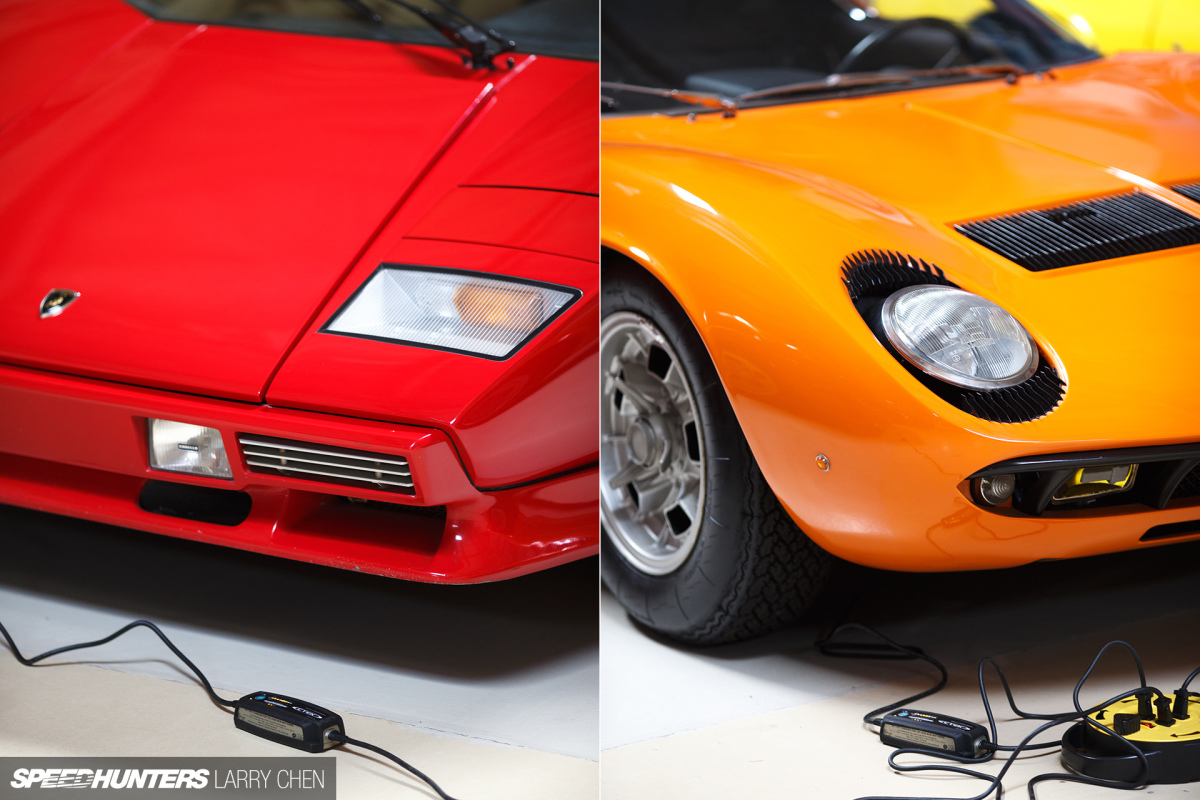 But lucky for me, my friends at Ctek were able to make it happen. There are almost 300 vehicles in Jay's collection, over half of which are cars, and all of them have draining batteries when not in use.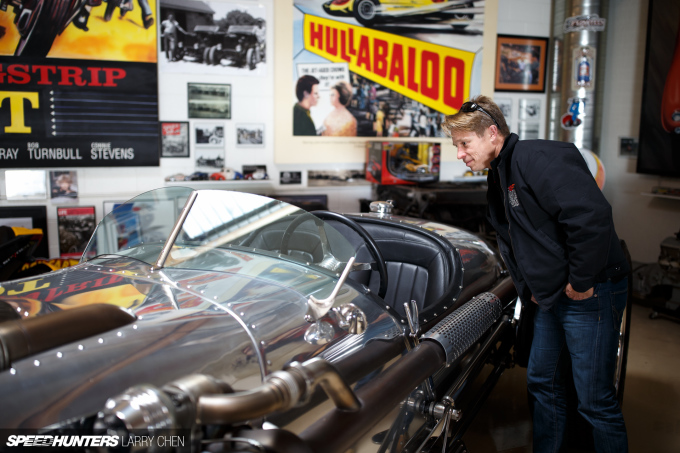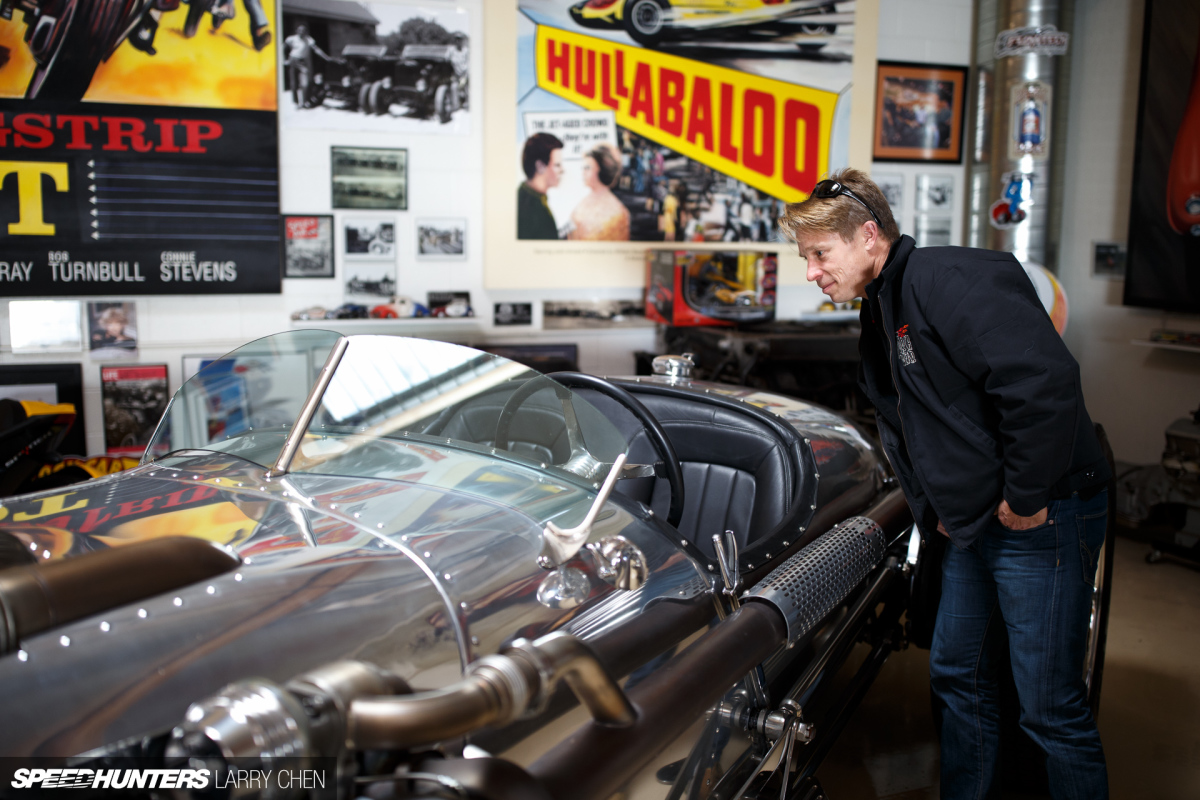 My buddy Andreas Naeslund figured this was a problem that he could help Jay solve. At the same time, I figured I'd tag along to check the iconic garage out.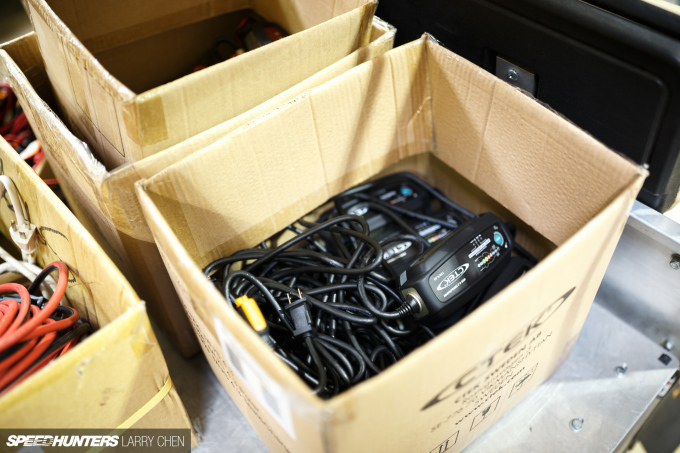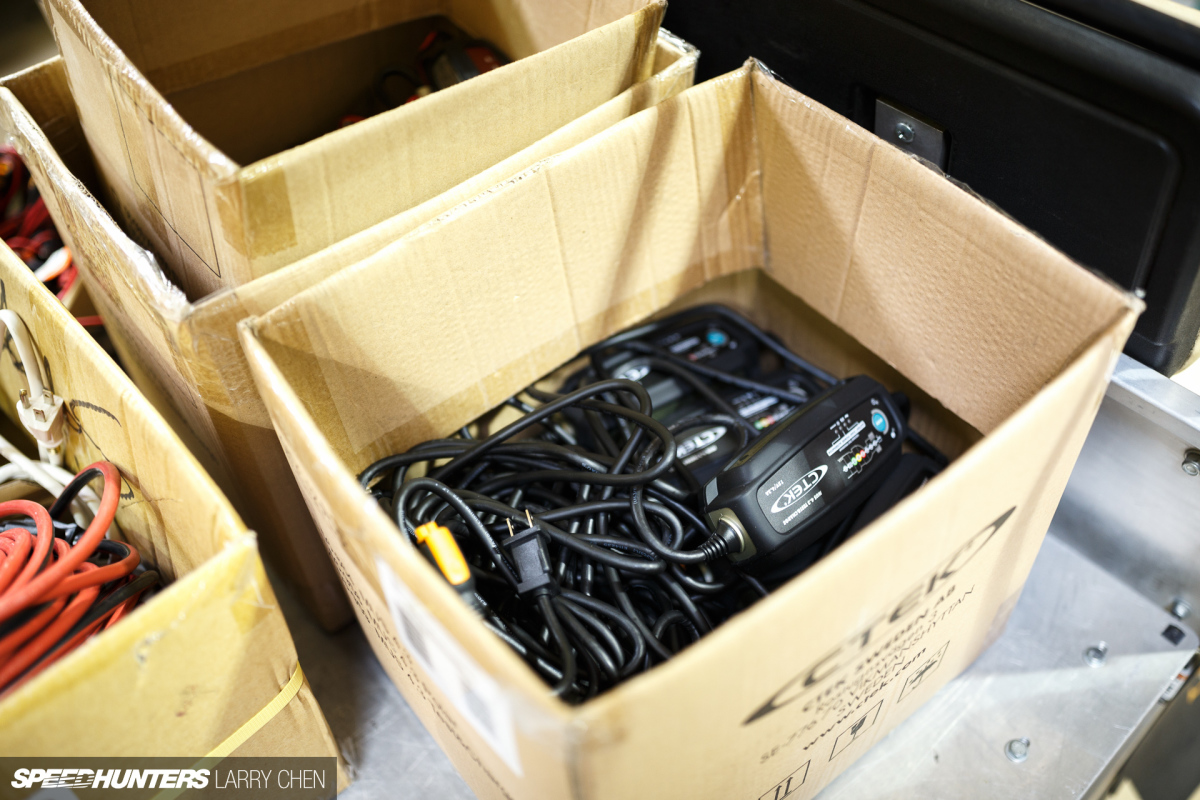 Jay ideally wants to be able to ride or drive any of his vehicle at any given time, so Andreas shipped a pallet-load of chargers over to him.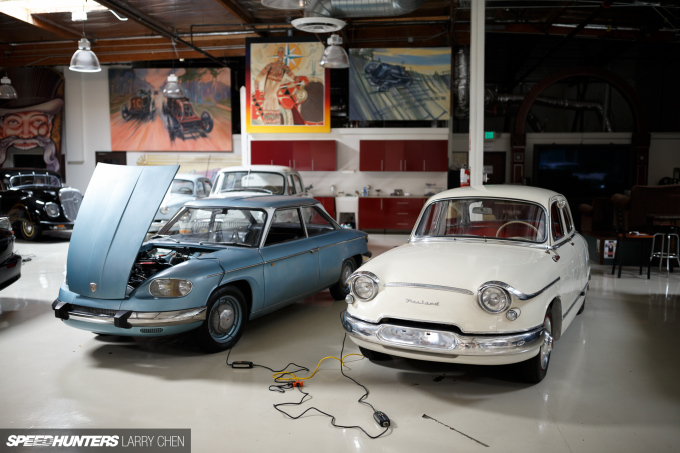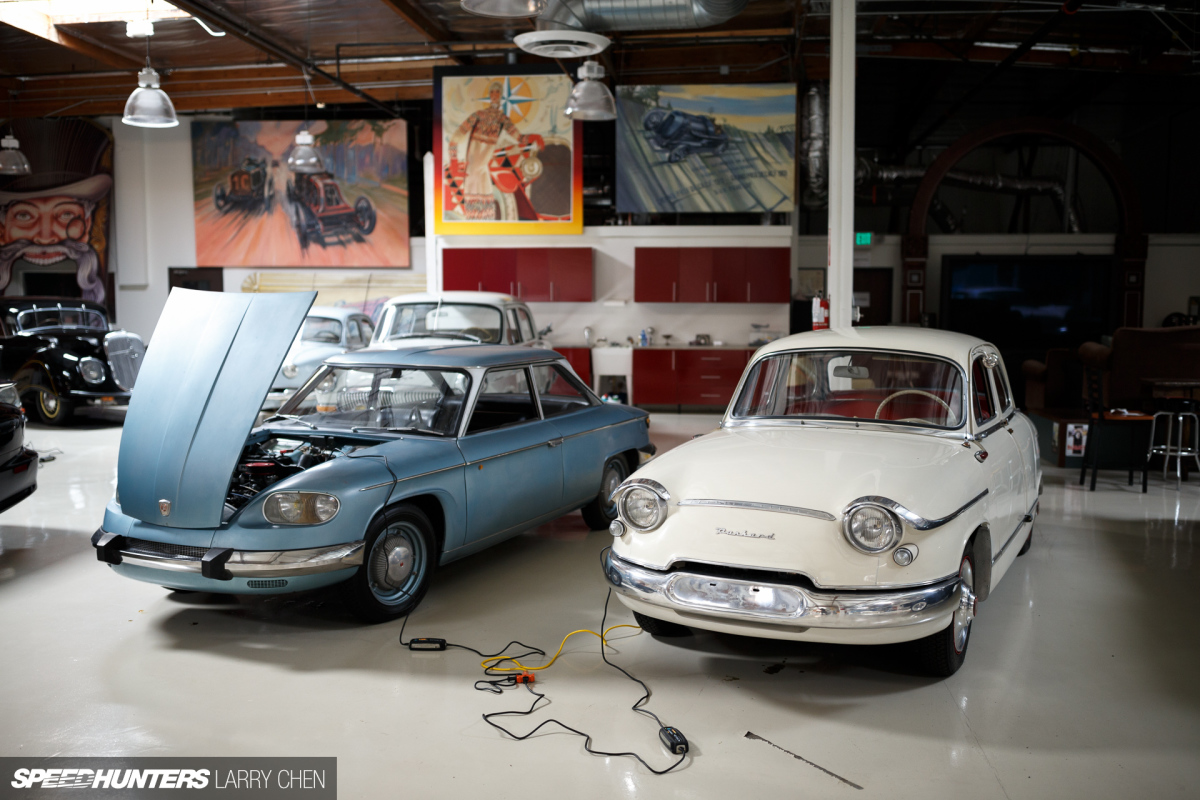 By the time we got there, around half the cars were already plugged in and ready to go. Which was perfect, because it gave me time to explore the rest of the shop…
The Ultimate Hobby Shop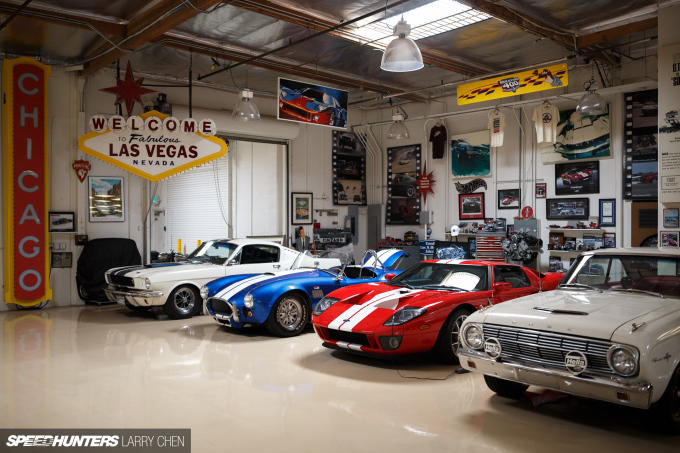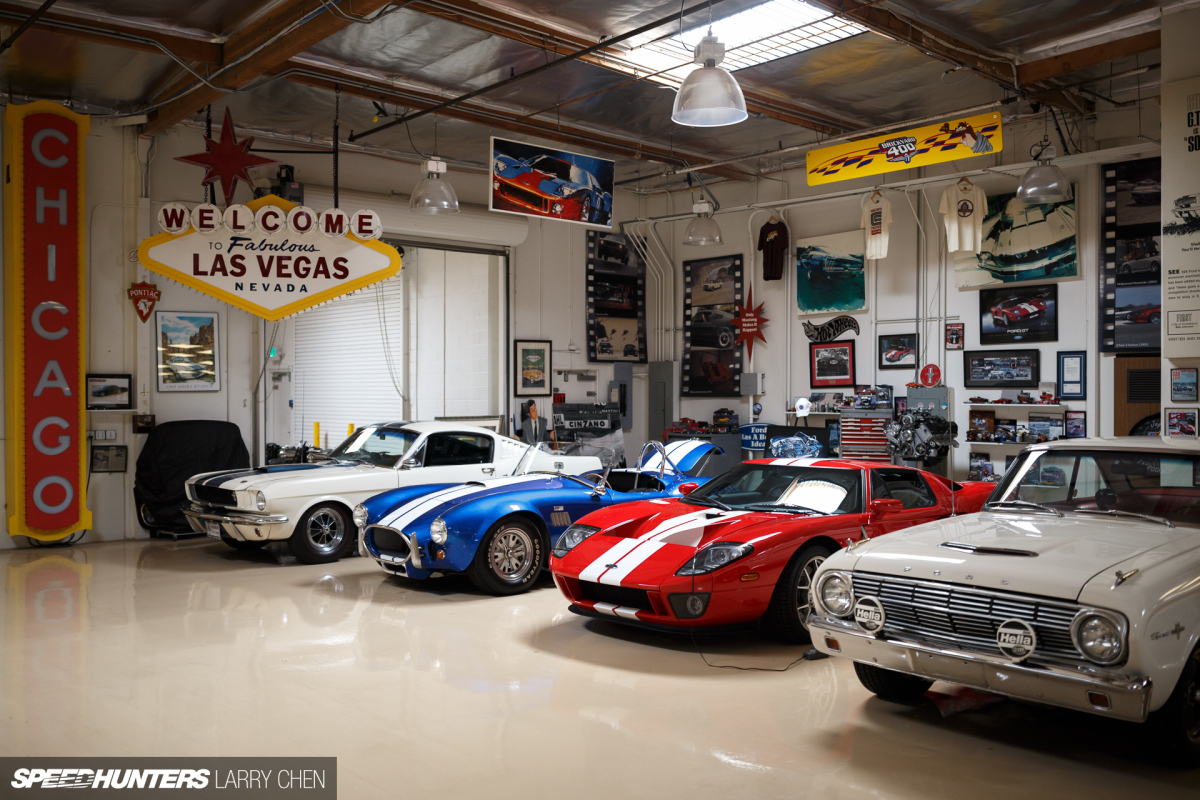 While there are so many shop and garage tours of Jay's place on the internet, including what you can see on his own show, I wanted to try and convey what it's actually like, along with my personal thoughts on this magical place.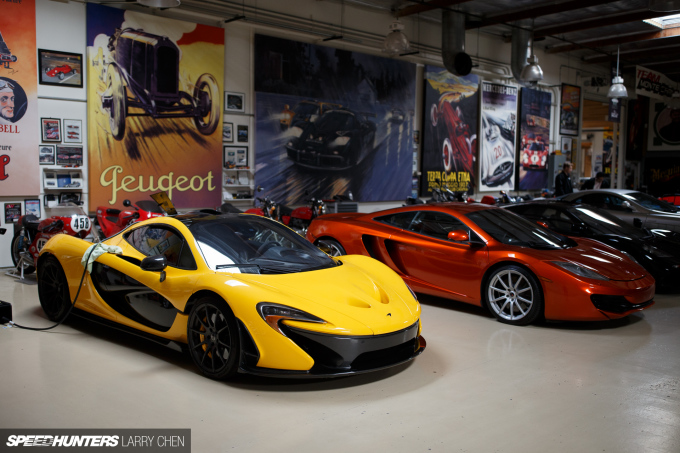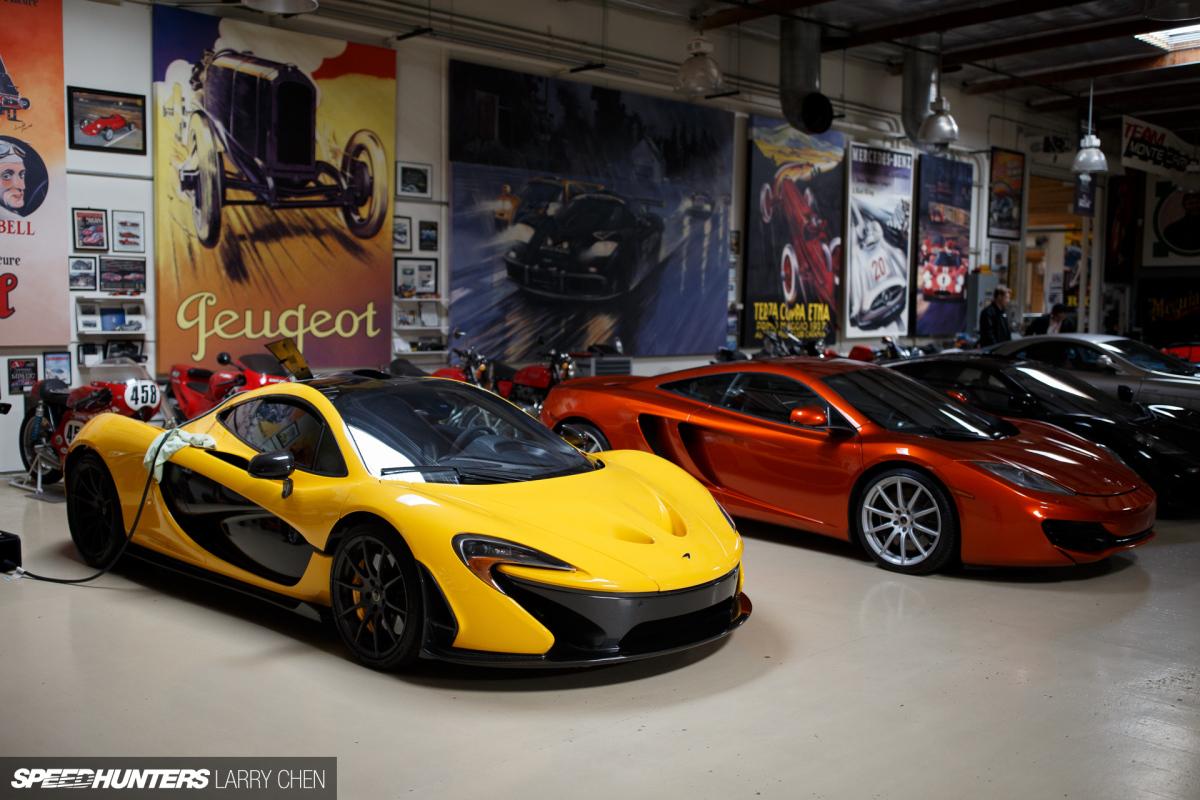 I actually consider Jay the ultimate automotive journalist. I'm probably going to shoot myself in the foot by saying this, but you really have to take what journalists (myself included) say about cars with a grain of salt.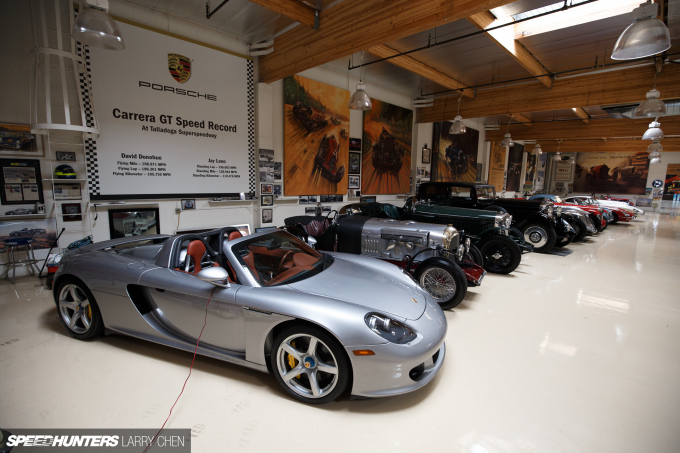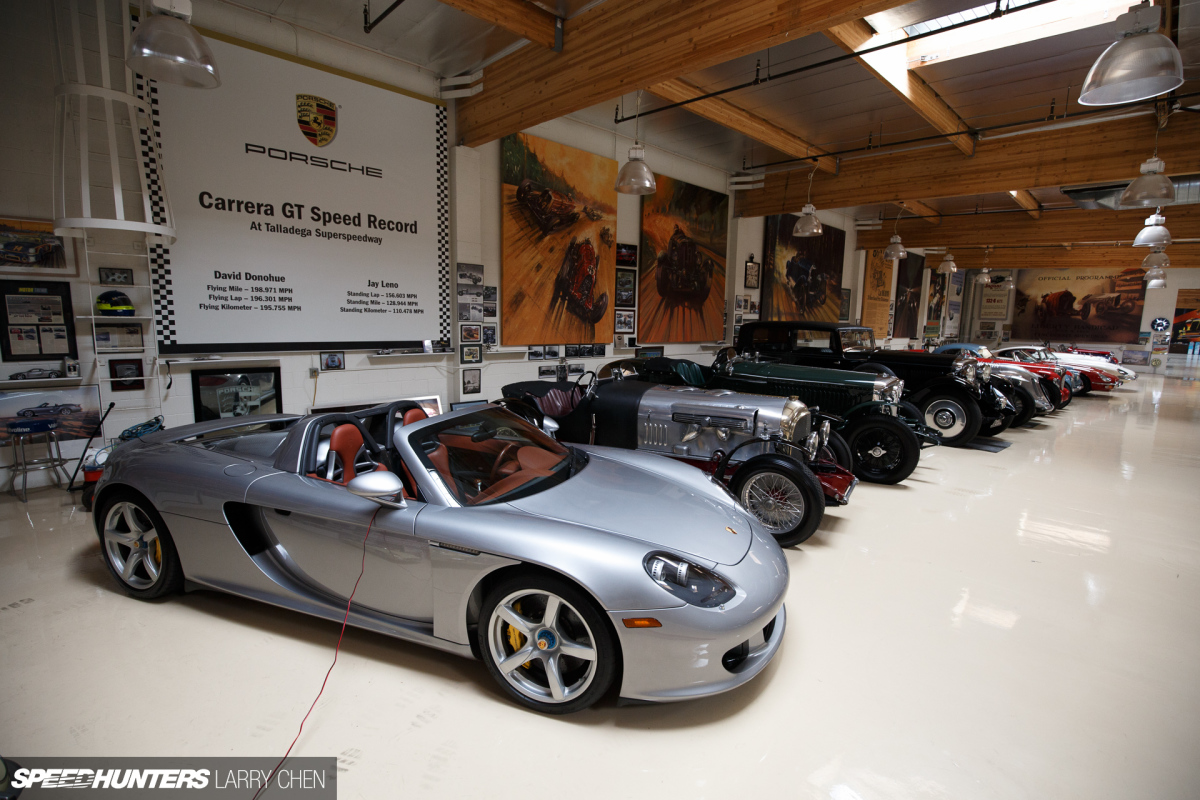 It may sound simple and stupid, but most car journalists are not able to own many of the cars they test and review.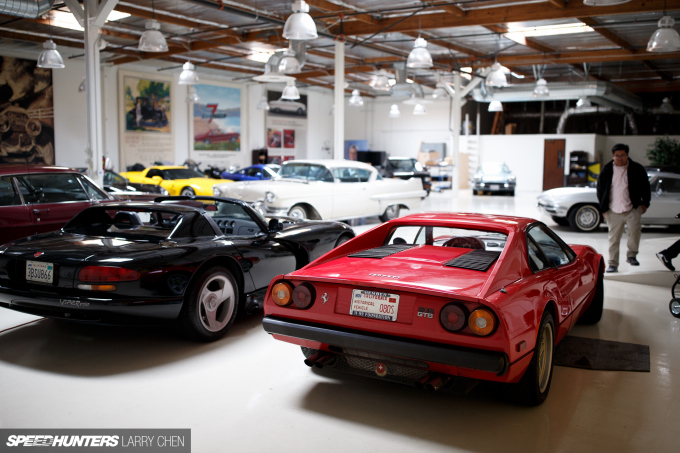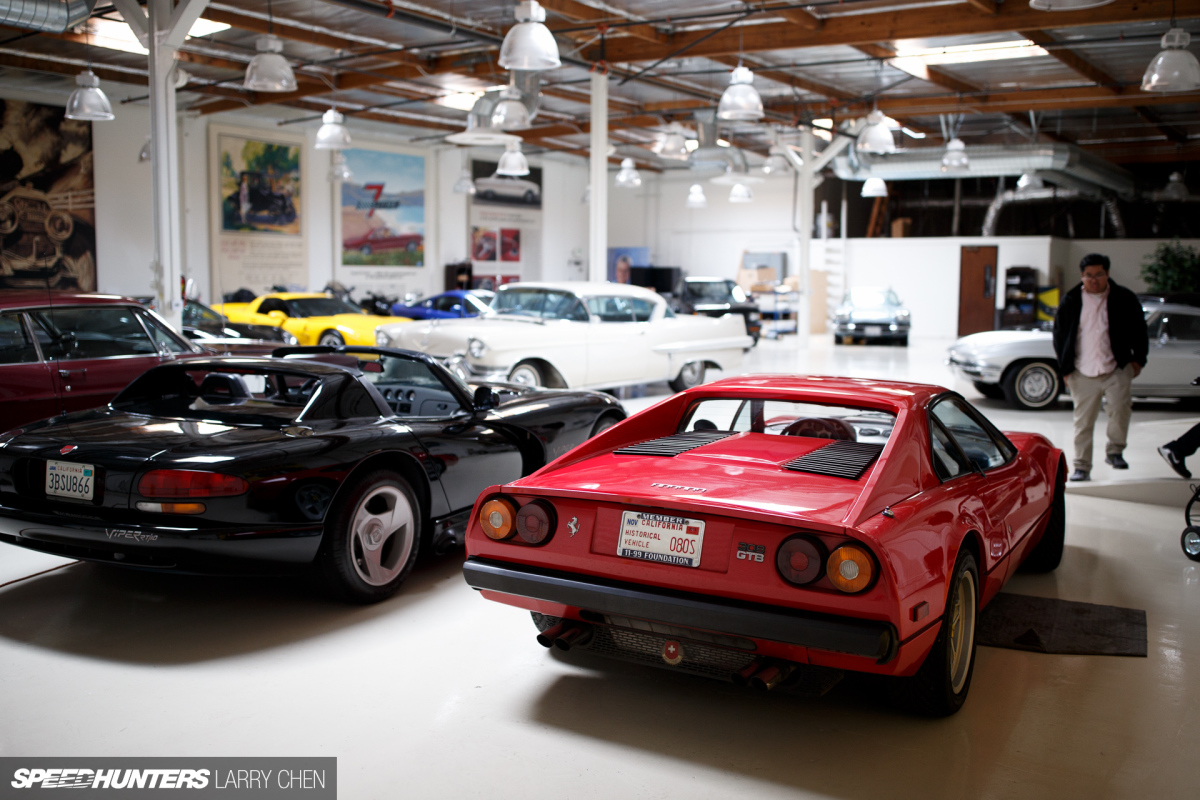 Because of that it's too easy to either be very critical or fall in love with a car without real reason, despite not actually being able to own one in the first place.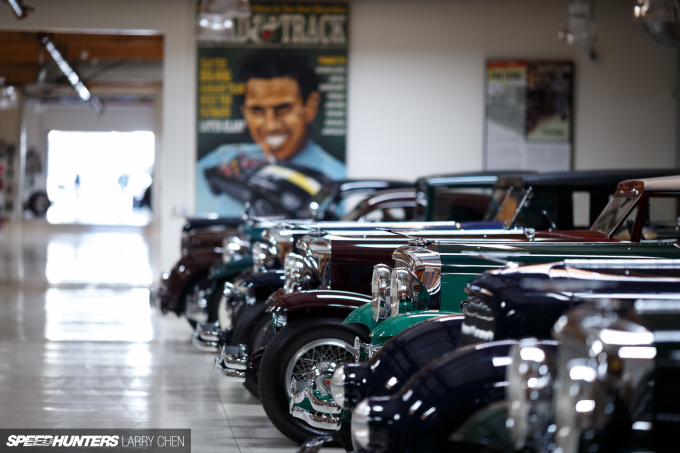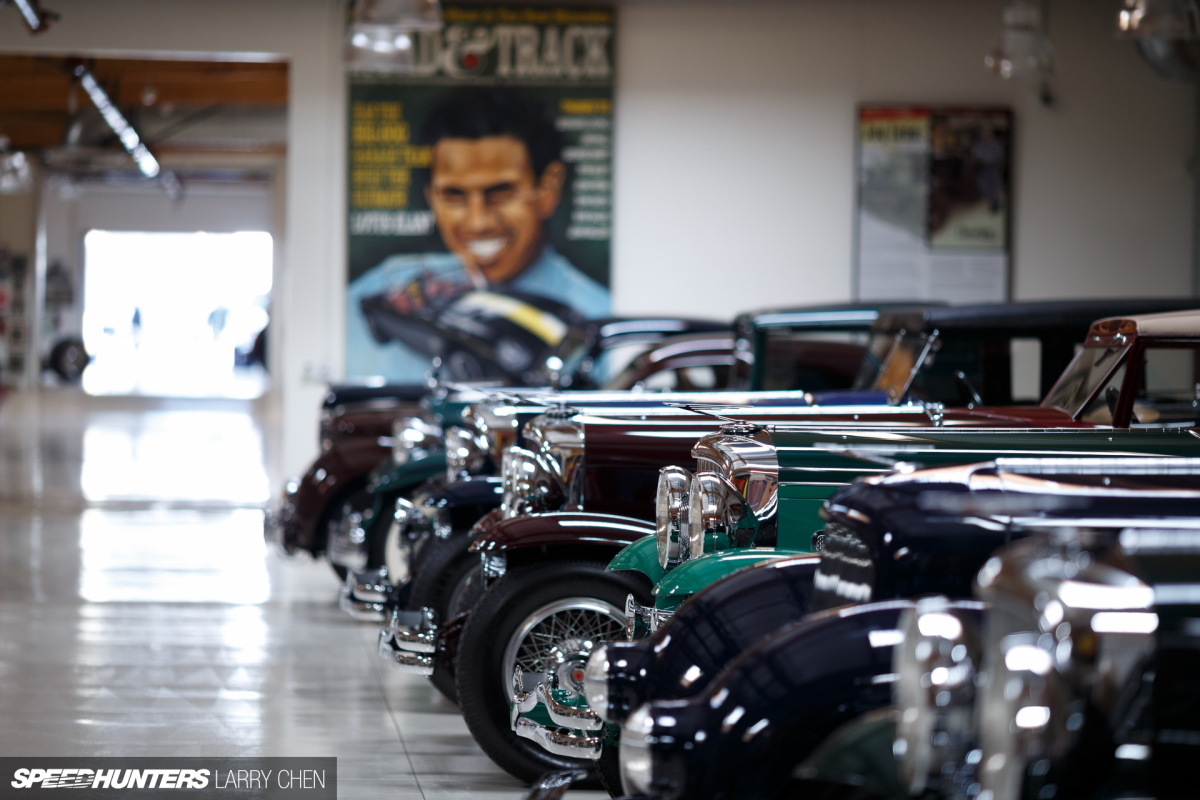 I don't mean financially either, because there is the upkeep factor as well as the storage space.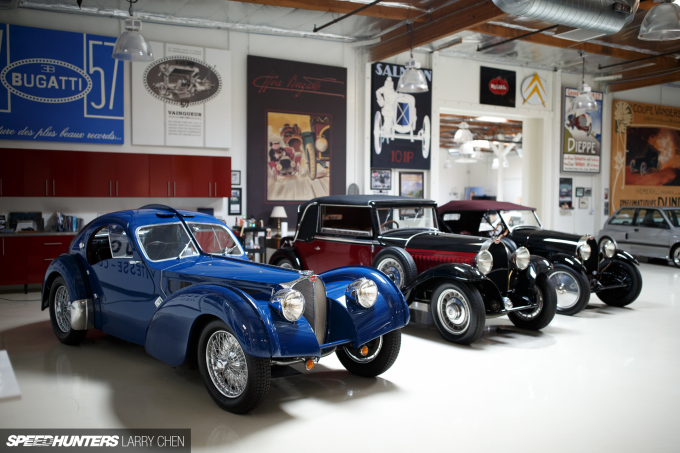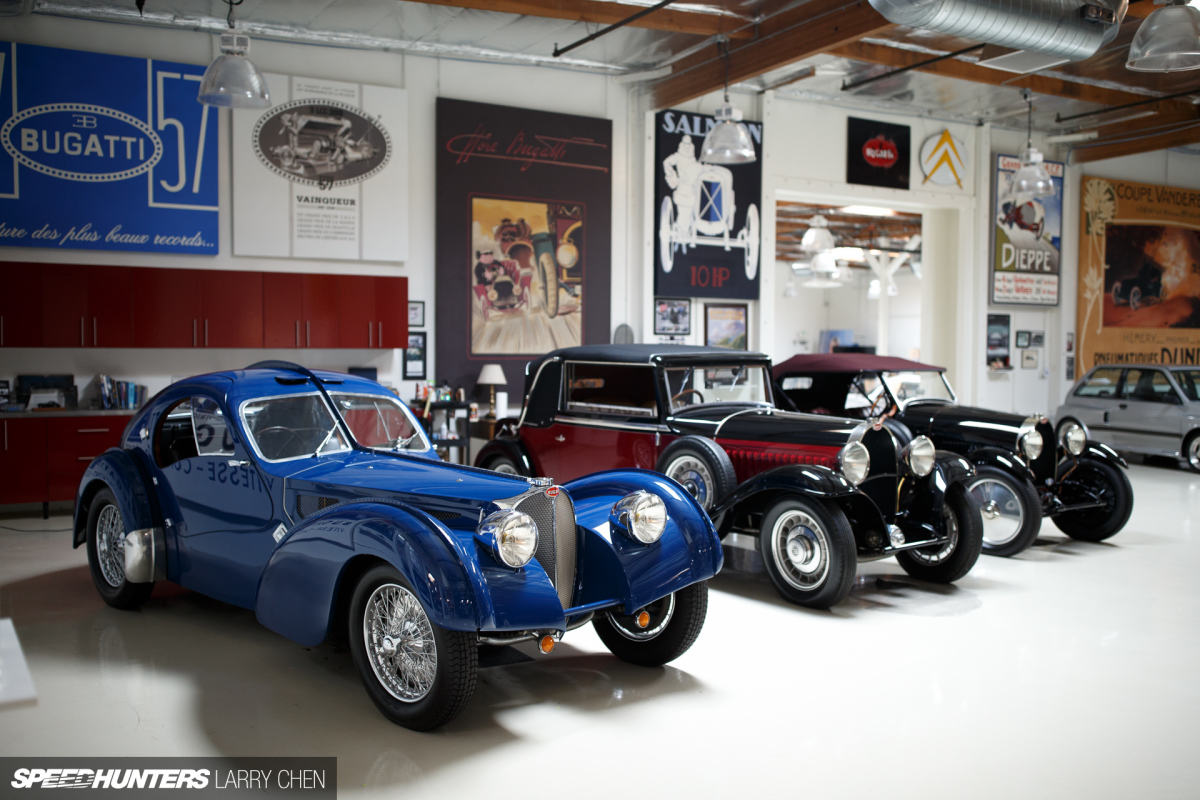 But with someone like Jay it's different. He reviews new and used cars, and is in a position to own any that he really likes. And that he does.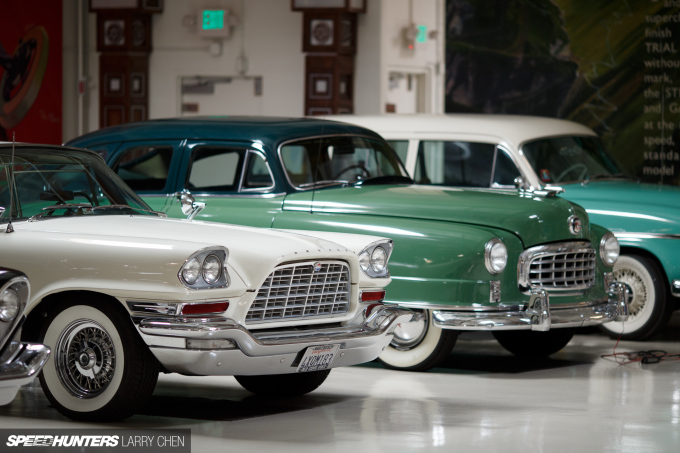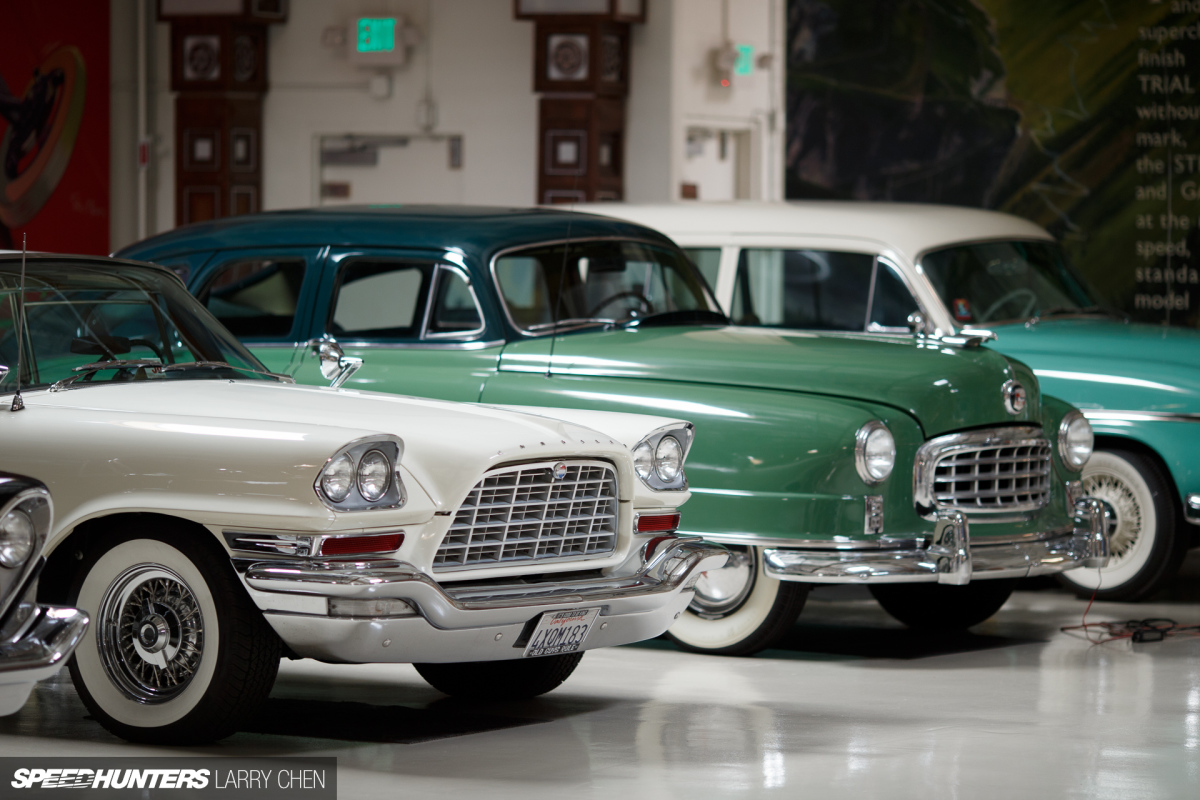 Because if you truly love something, you would want it for yourself, and if you don't want it, then you don't have to buy it. This is the case with Jay.
Behind The Scenes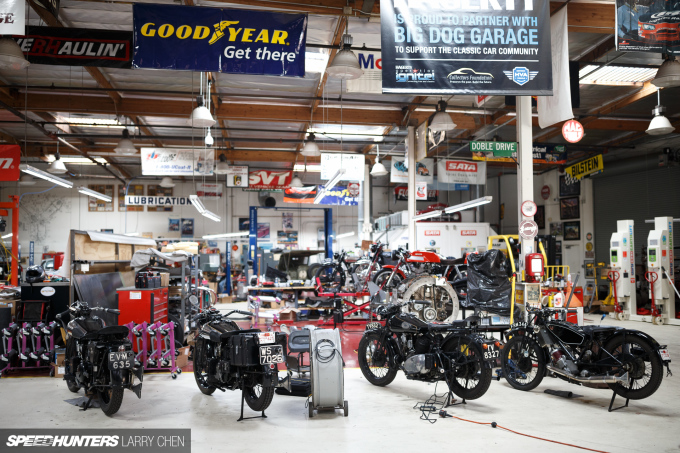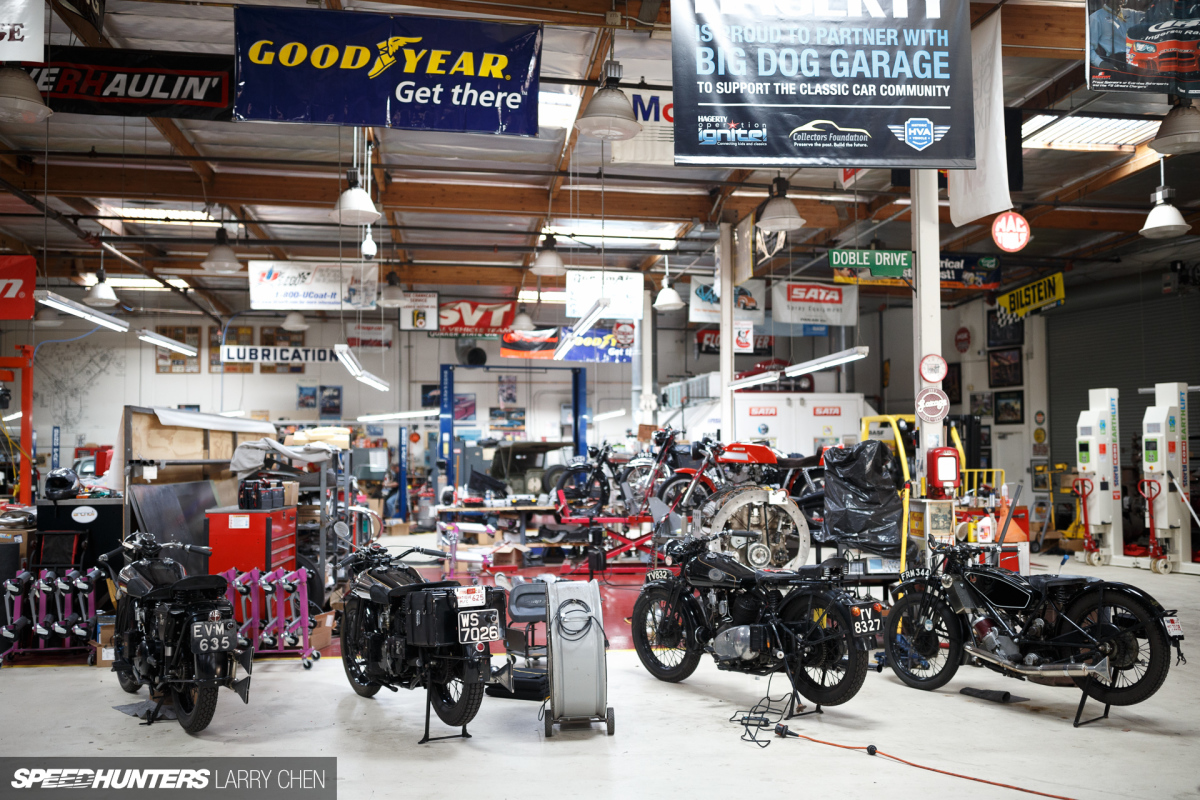 So what exactly is the ultimate hobby shop? What kind of facility do you need to keep almost 300 cars and motorcycles in running condition?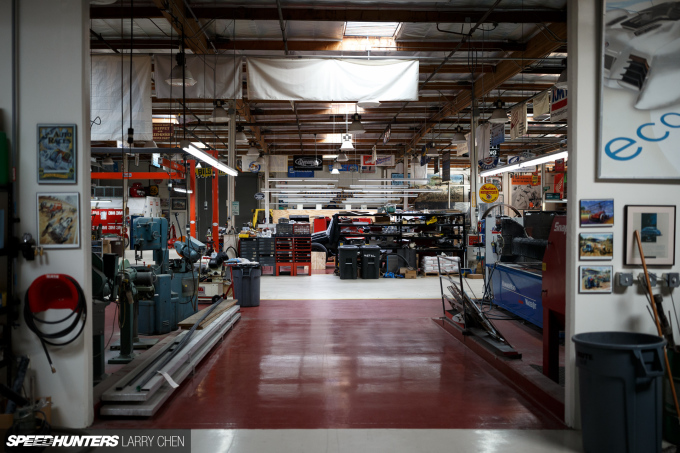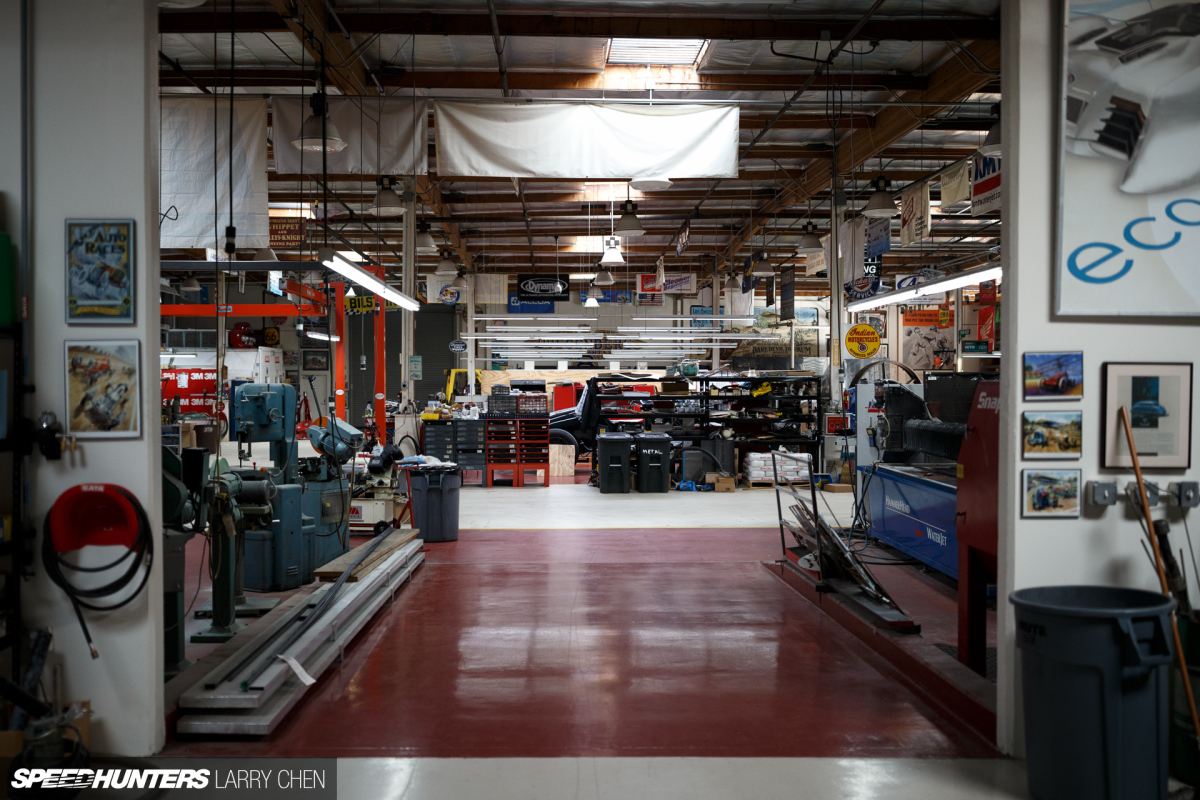 This is where all the magic happens. While Keith gave us a look at some of Jay's favorite cars, I want to show you guys where the work gets done in the shop.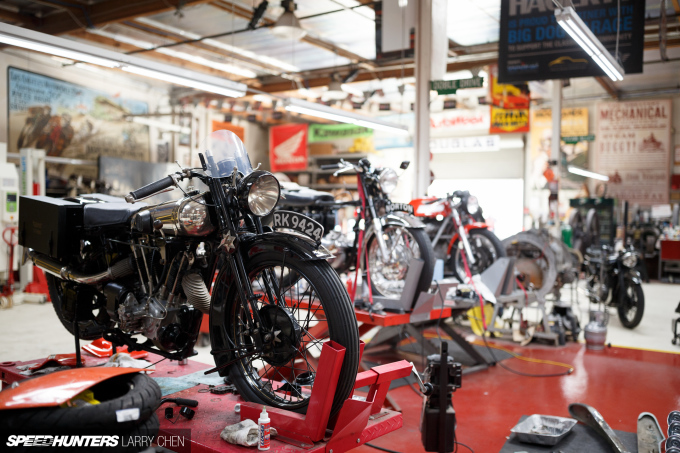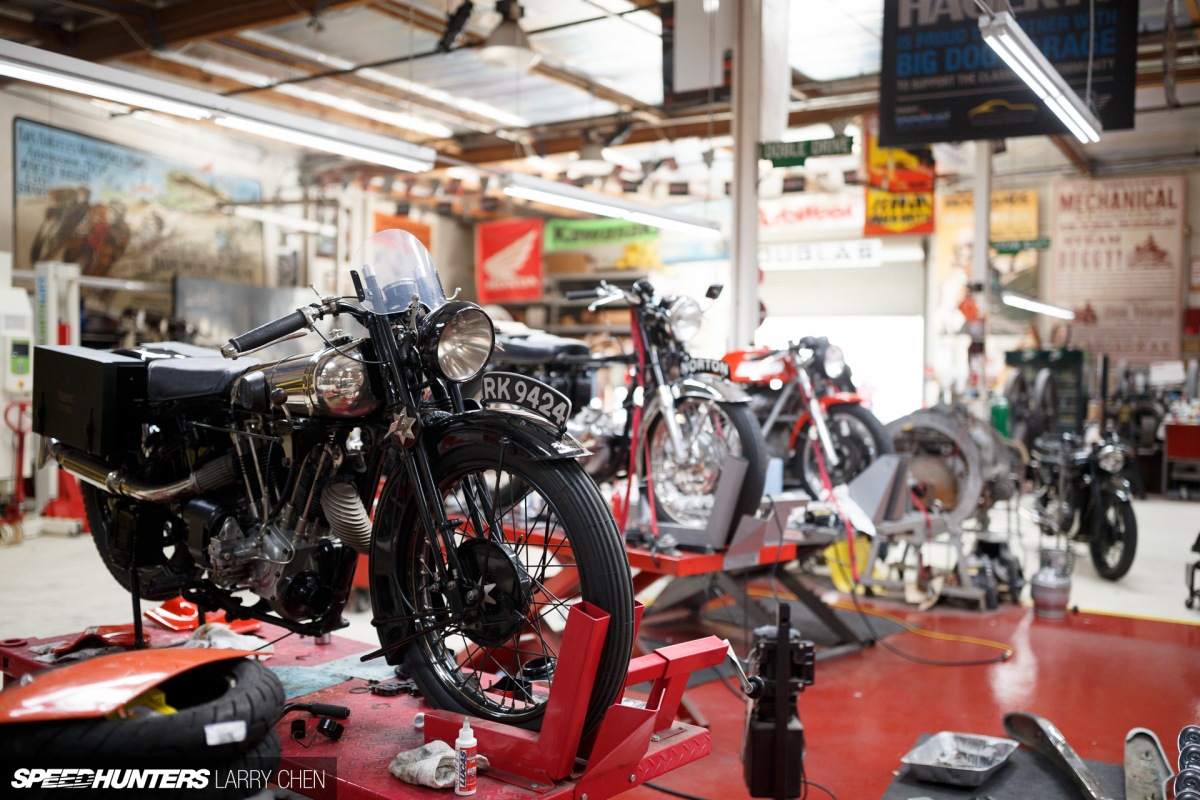 While the rest of the collection is almost a full city block-long of industrial buildings, the workshop portion is only a few buildings.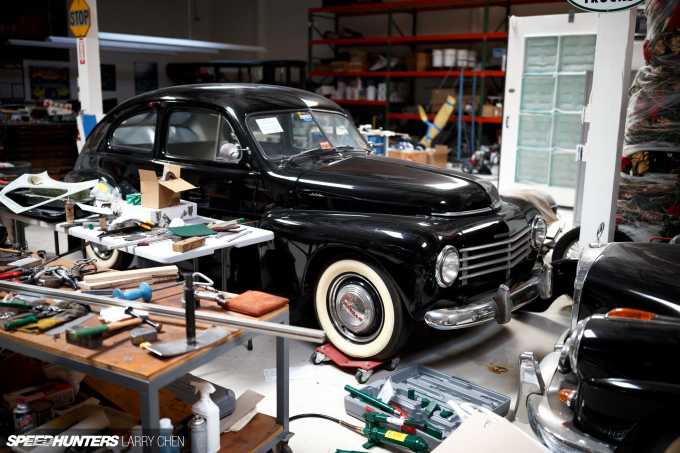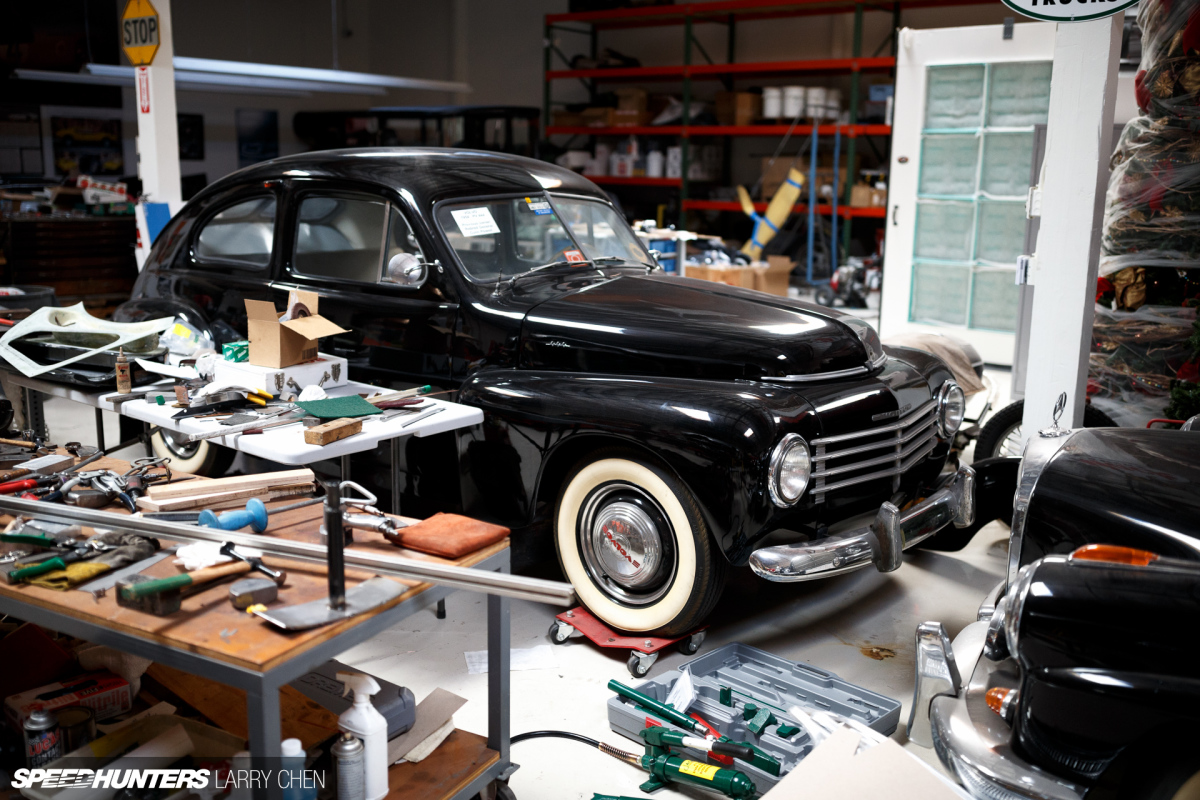 It's here you'll find projects of all shapes and sizes in different stages of completion.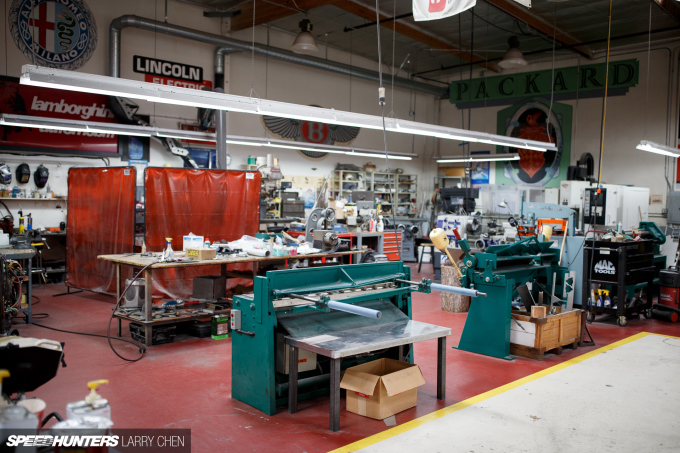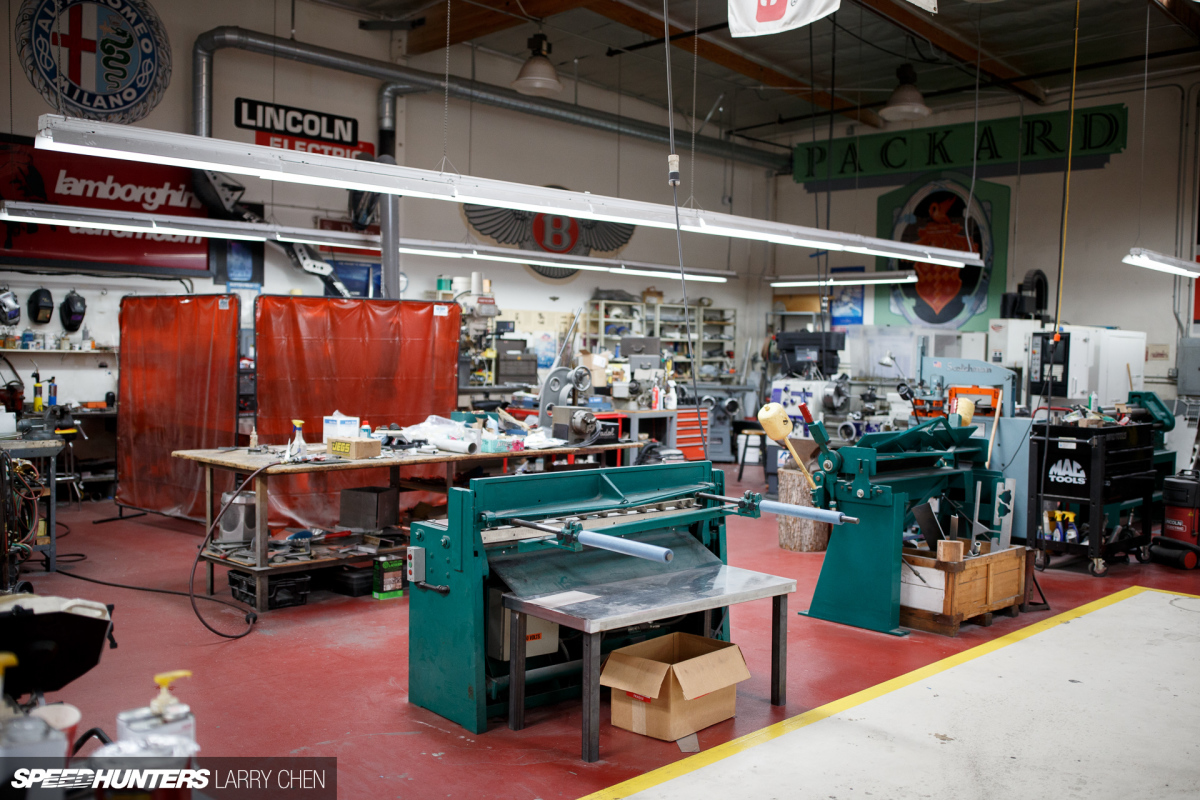 Everything needed to restore a vehicle from the ground up is here; this shop has it all.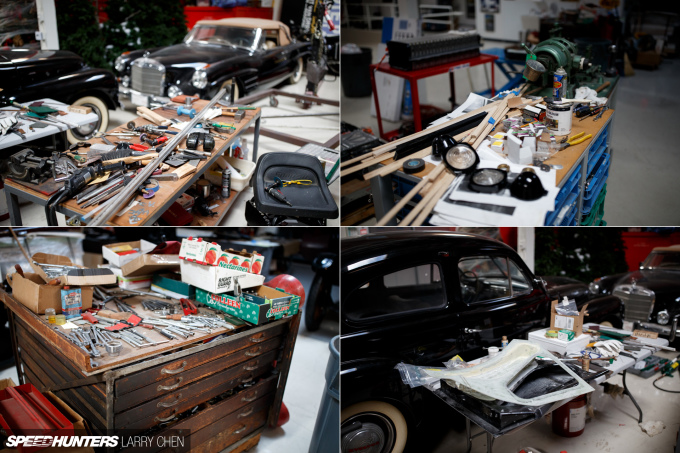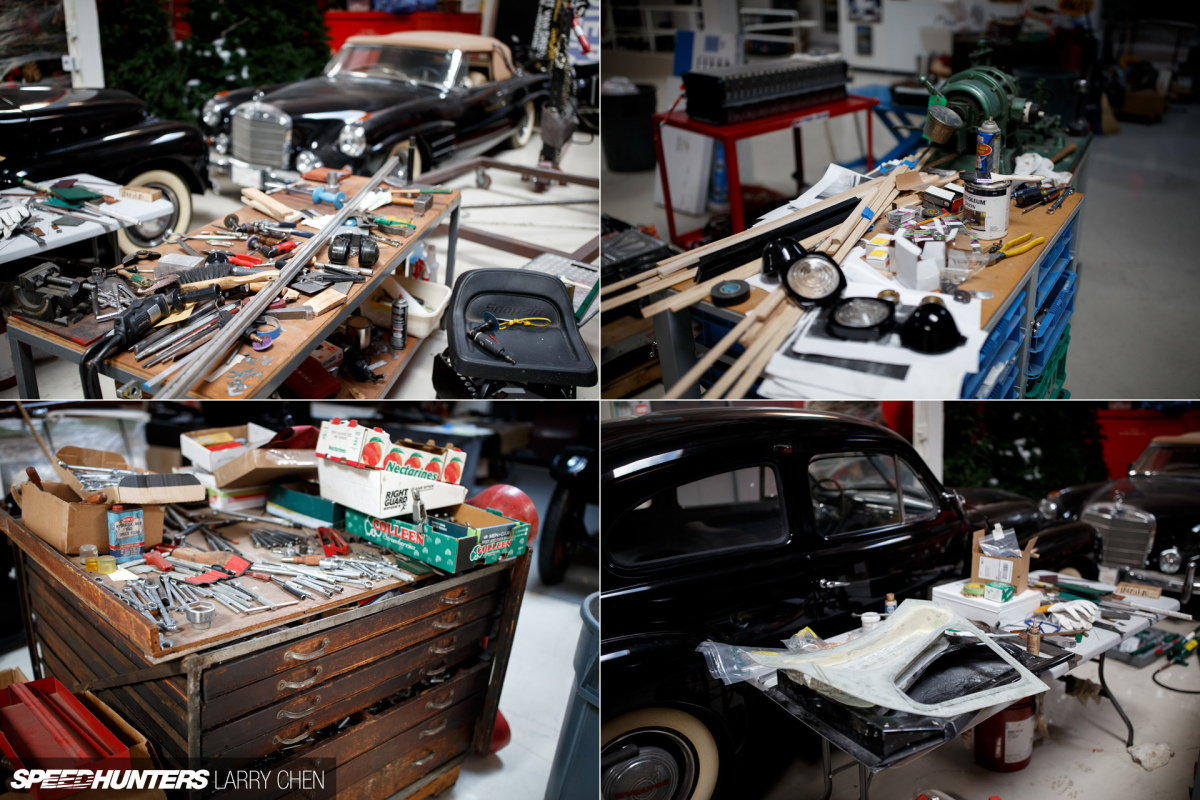 Tools old and new; it's absolutely endless. It also makes me wonder how those that work in here can find anything at all.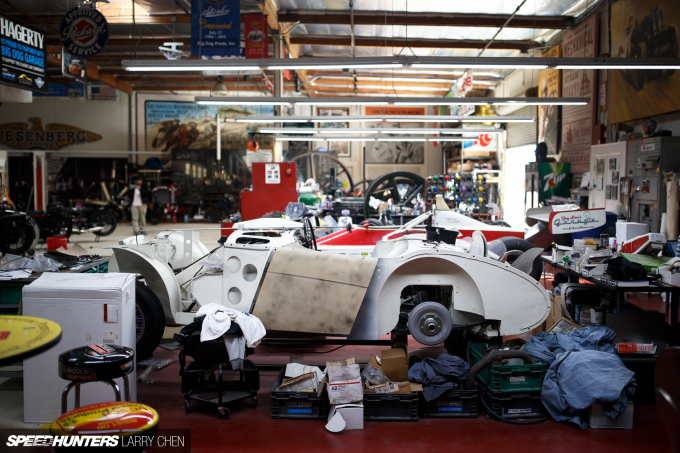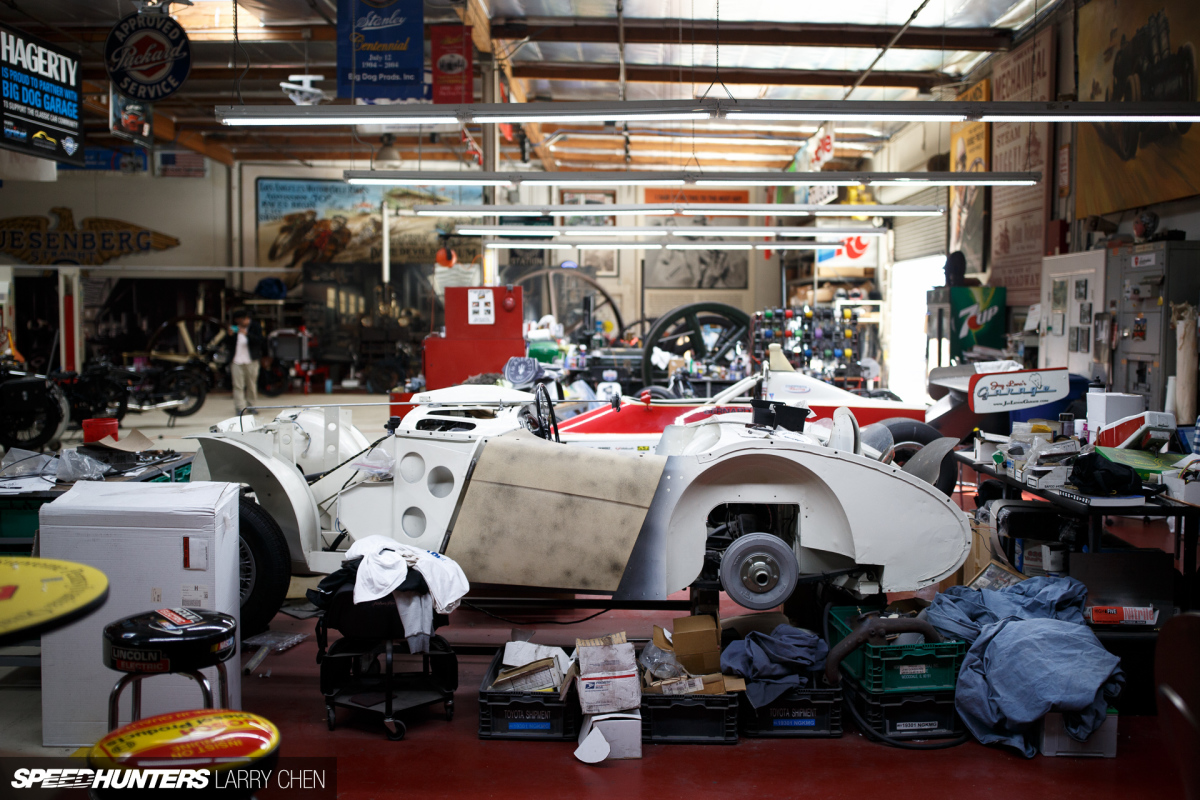 If it looks like they're pushed for space, you would right. The garage is expanding, which of course means more room for projects and memorabilia.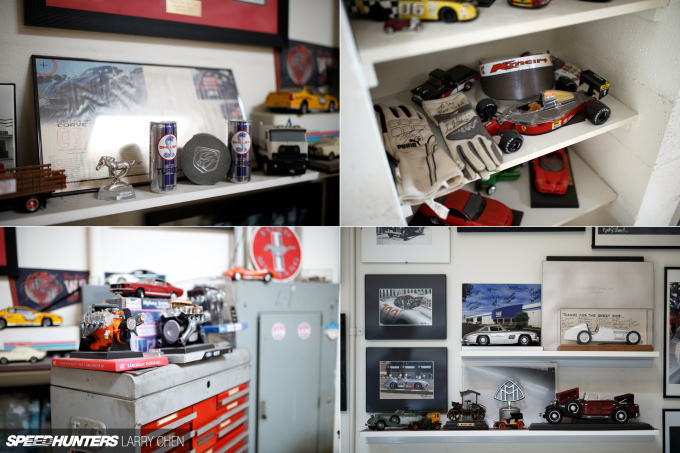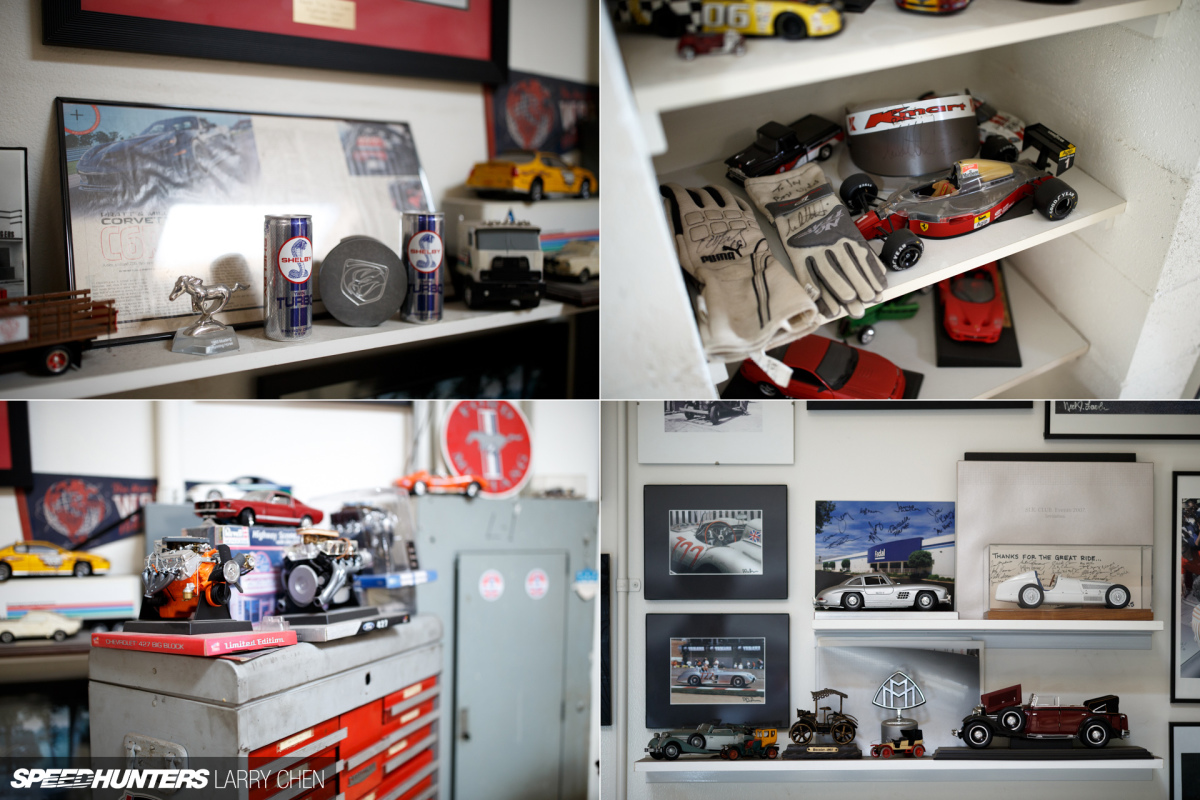 The vehicles are the stars of course, but I couldn't help but stare in amazement at all the awesome things Jay has collected over the years.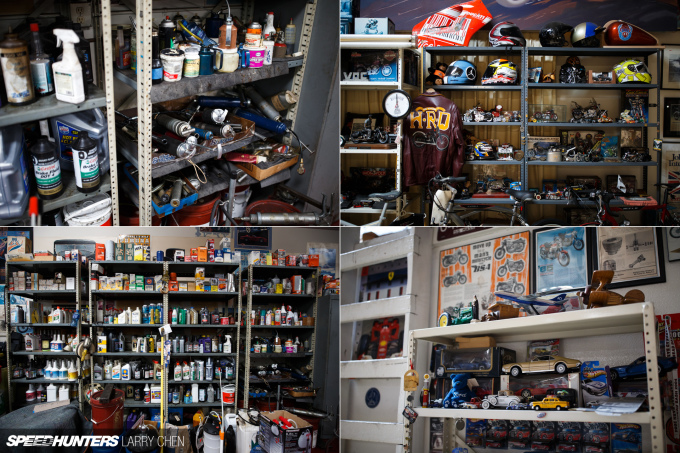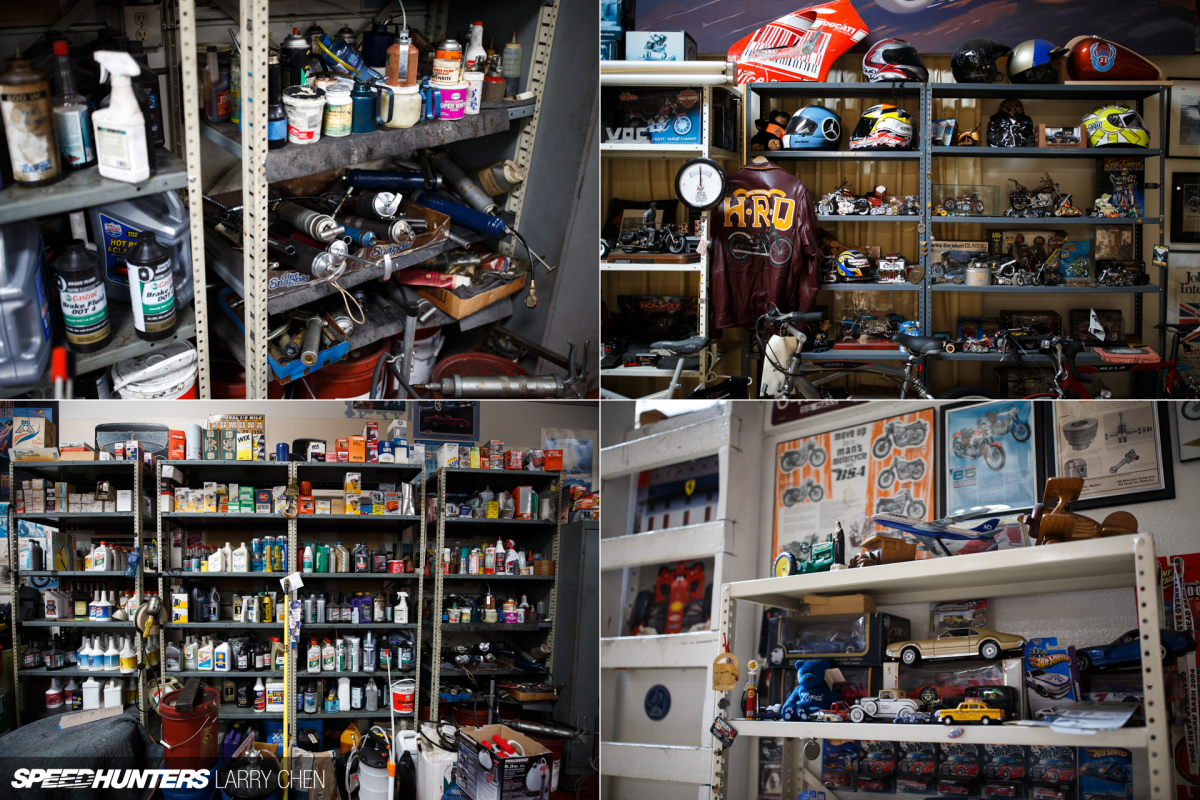 In the shop the shelves are filled to the brim with tools and useful things, while the rest of the garage would turn into a tidal wave of all things automotive if there were ever an earthquake.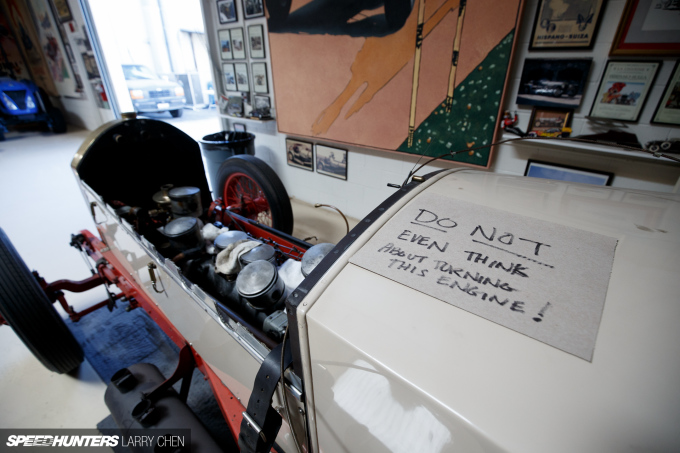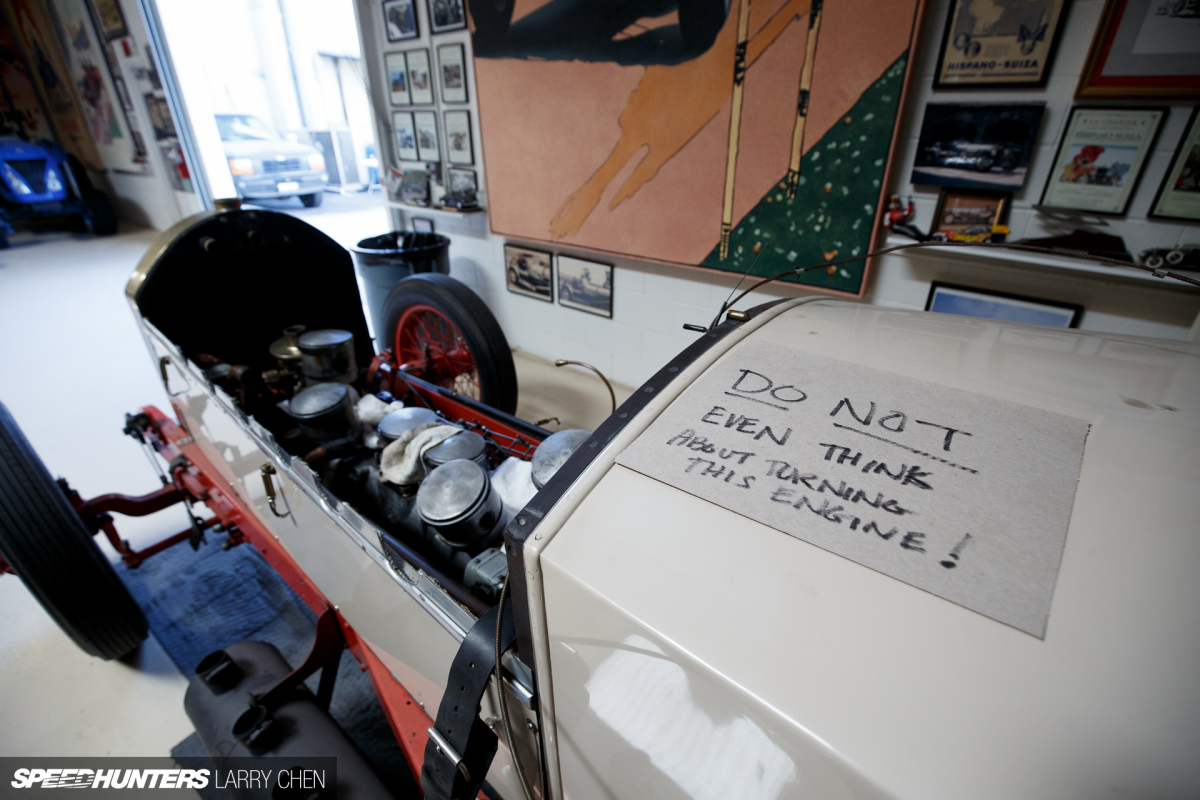 I couldn't help but laugh at this sign. There is just so much to see that the moment I made a mental note of something I wanted to take a closer look at I was distracted by something else.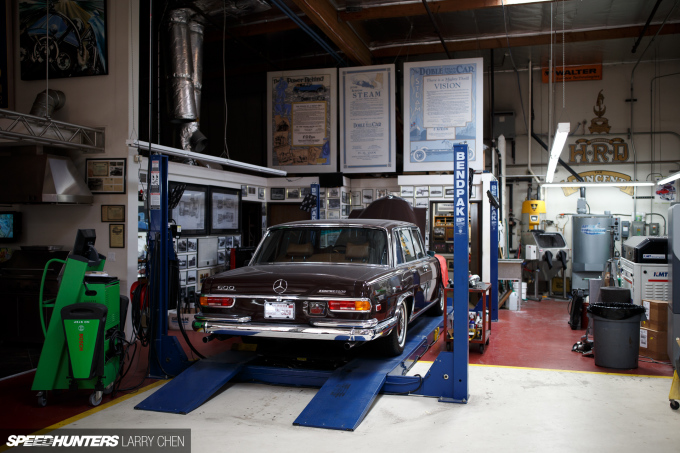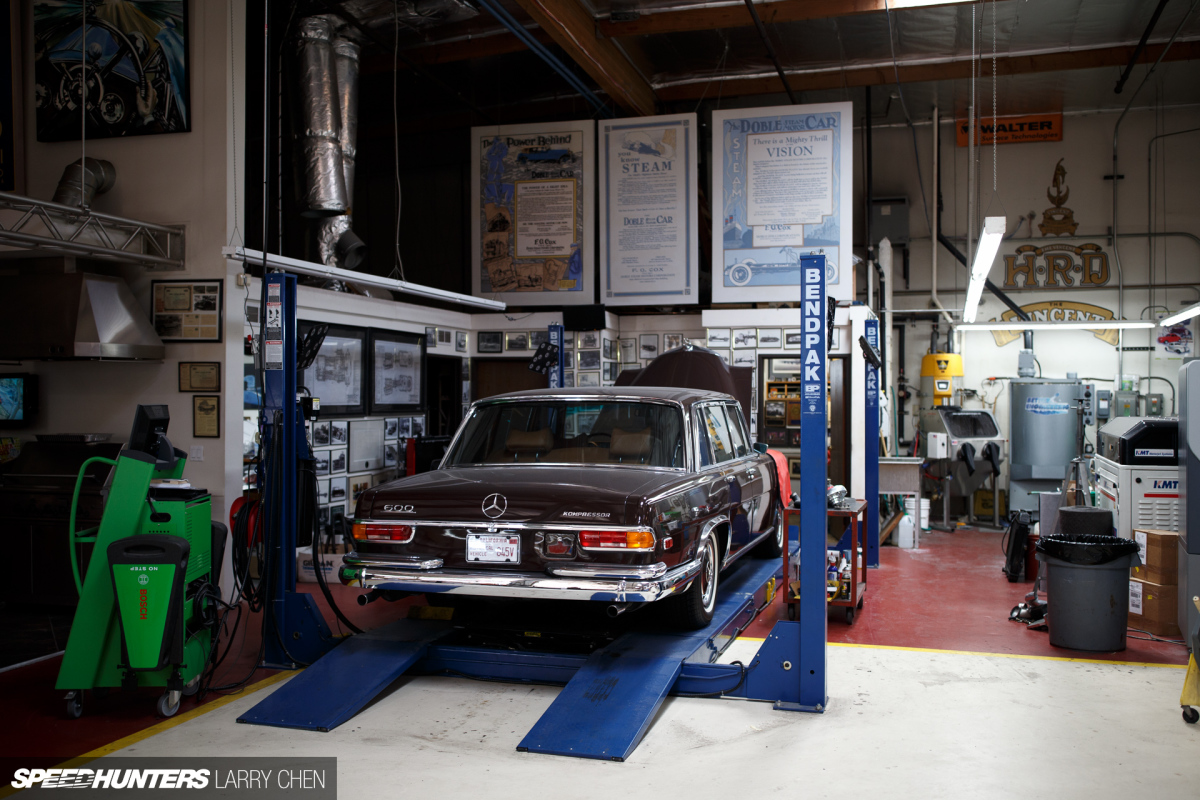 Those of you who follow Jay on his YouTube channel probably know that he used to work at a Mercedes-Benz dealership as a young kid; he always wanted one of these 600 Kompressors.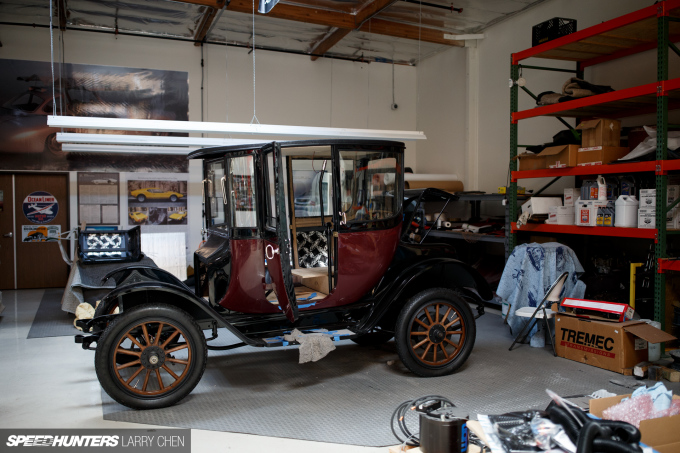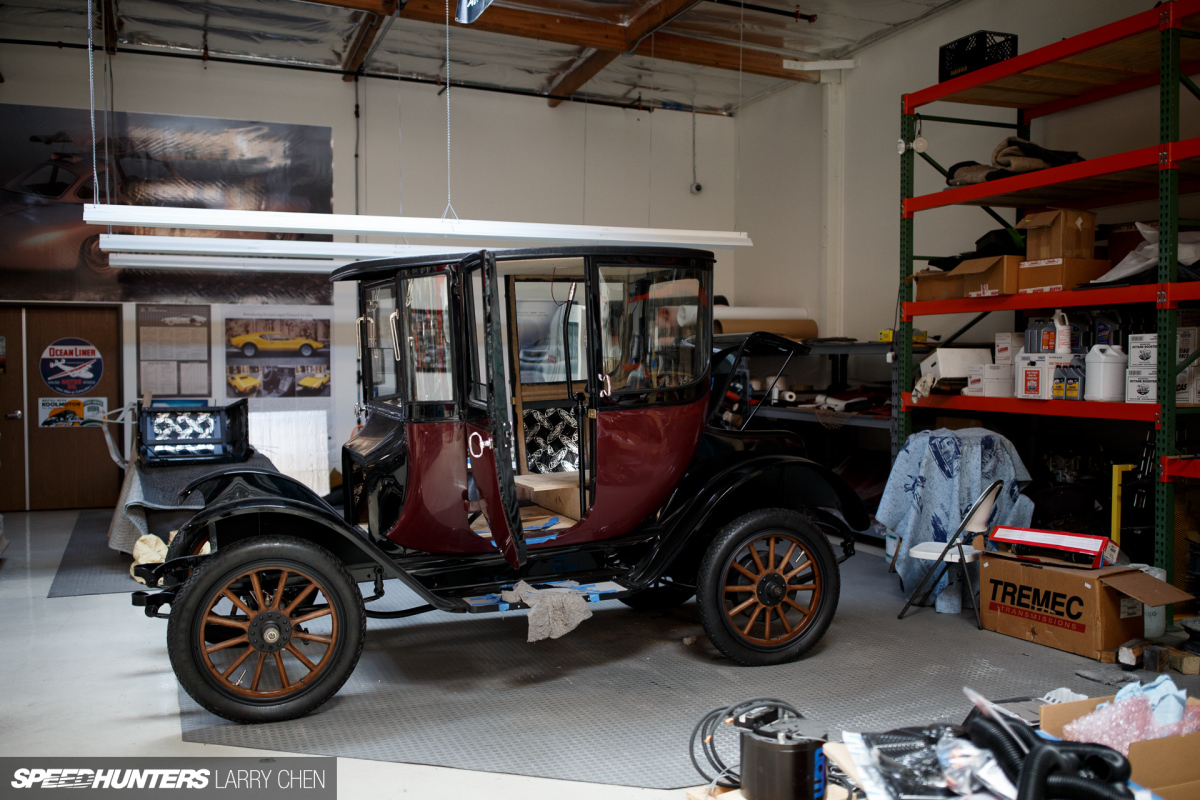 One of the cars being restored in the workshop was this 1914 Detroit Electric. A modern driveline is being fitted, which of course means an electric motor and batteries – some items of Nissan Leaf origin.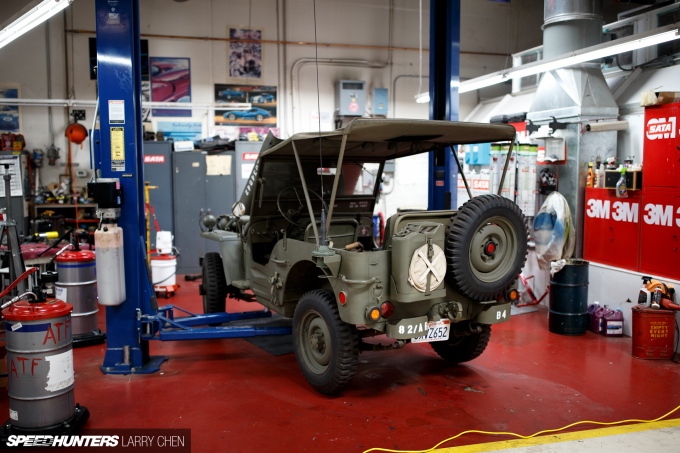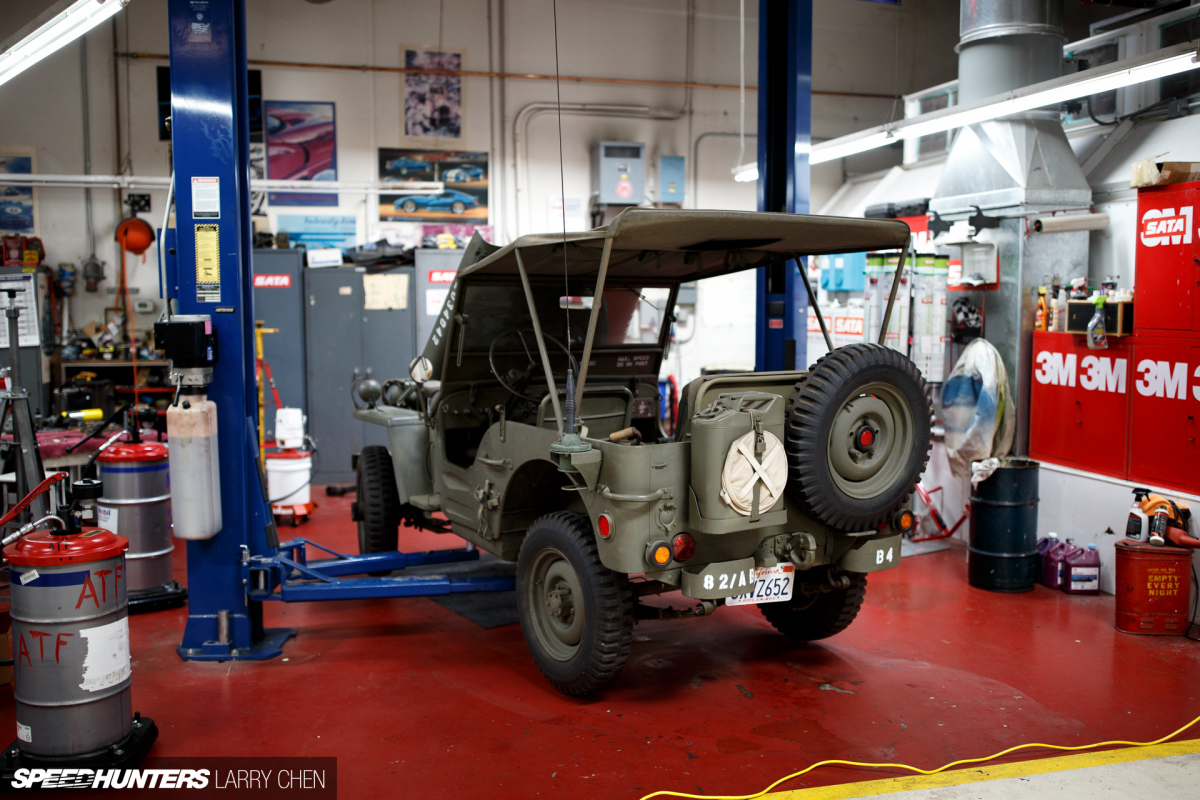 Apparently this Willys Jeep is a brand new project, and the boys have had no chance to tear into it yet. It's cool to see such a variety of vehicles being worked on and restored at the shop.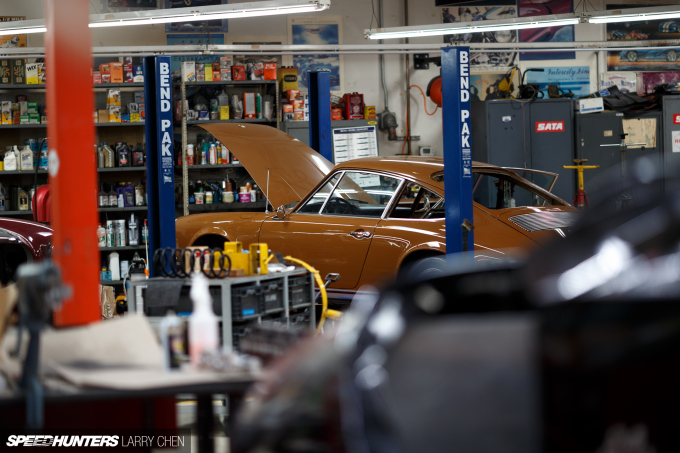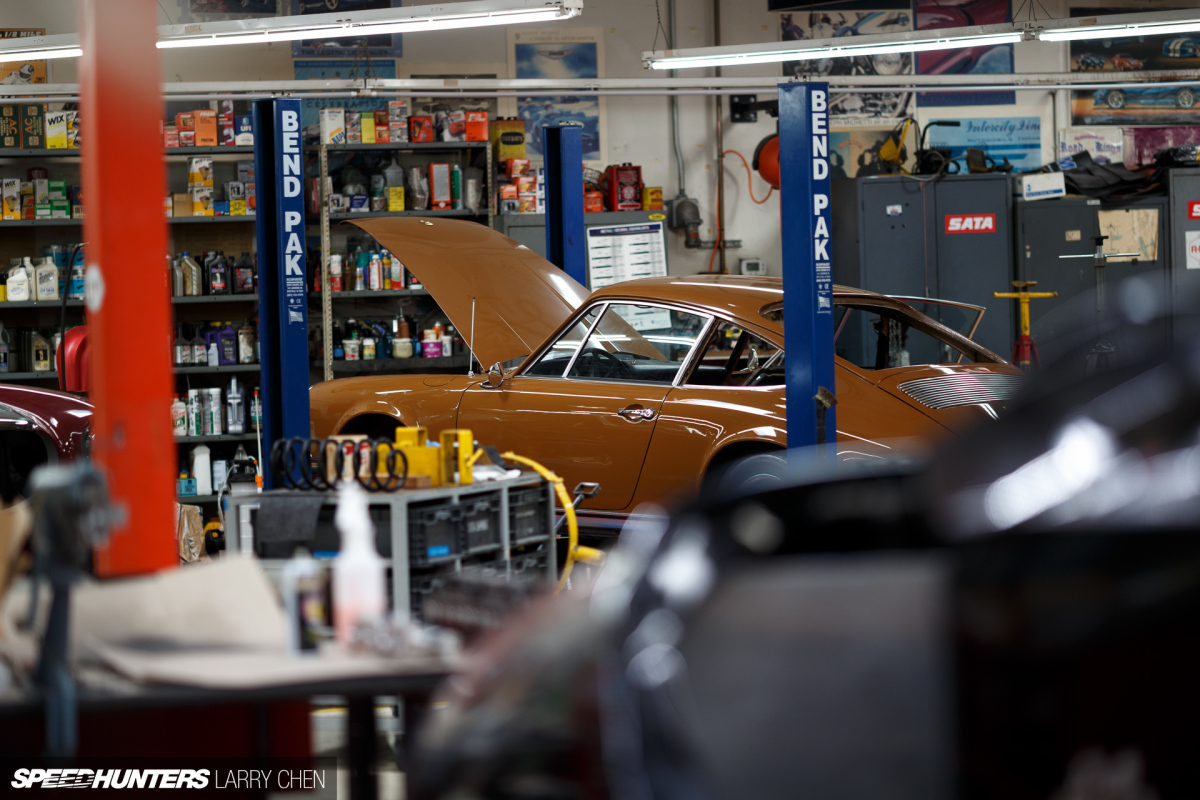 Parked next to the Jeep was a 1971 Porsche 911T. Up until being offered this one recently, Jay didn't have any classic 911s in his collection.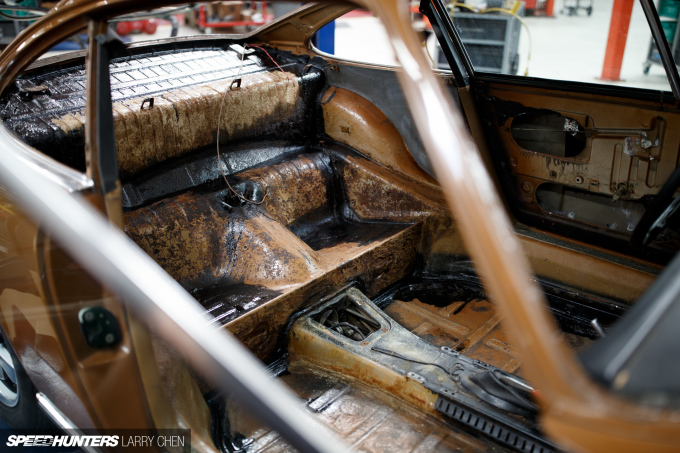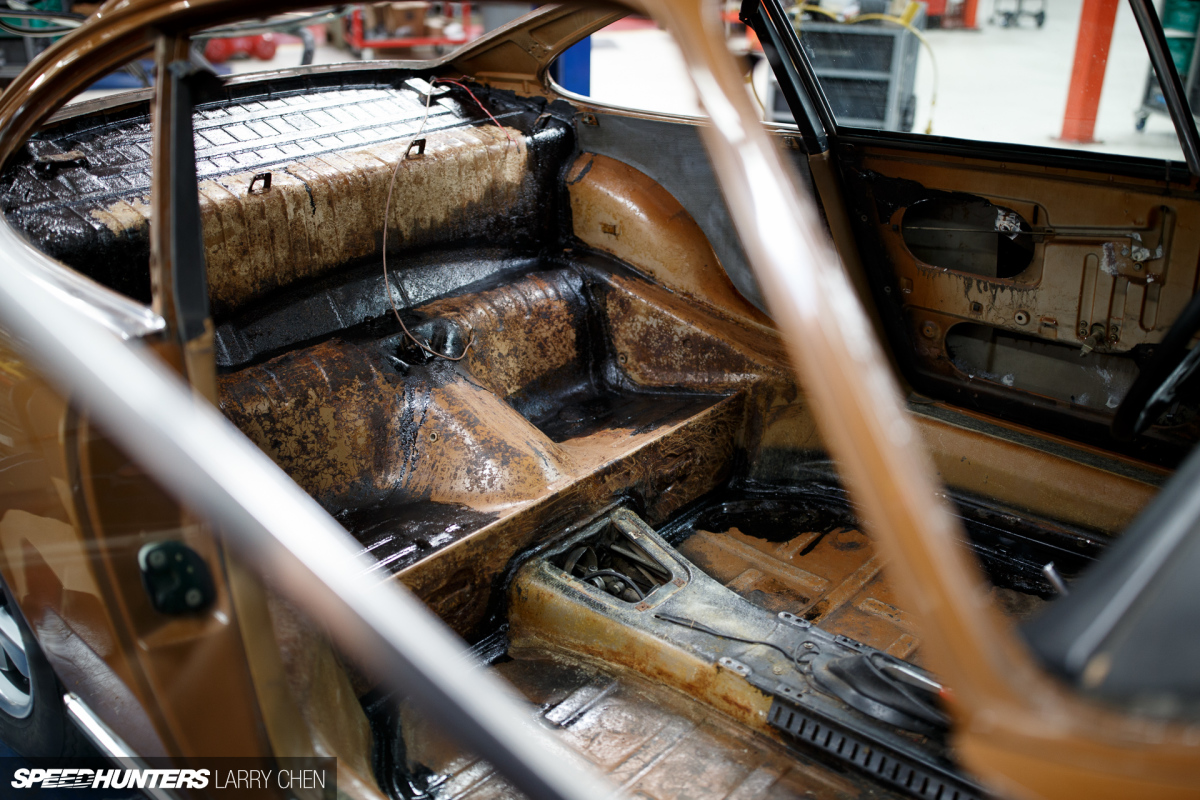 The guys are currently cleaning up a bit of surface rust and getting the car back into running order.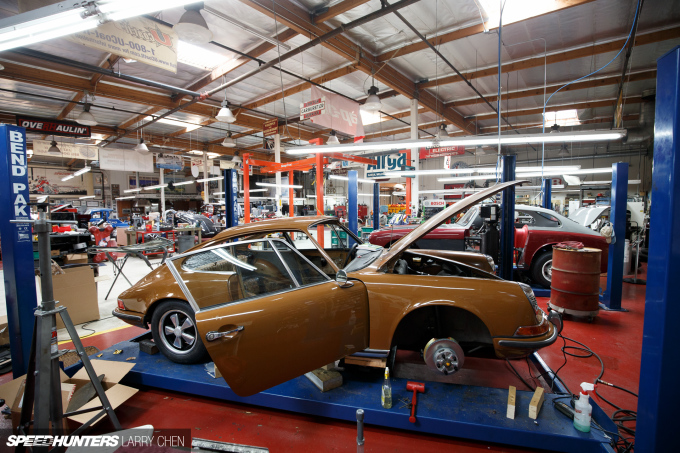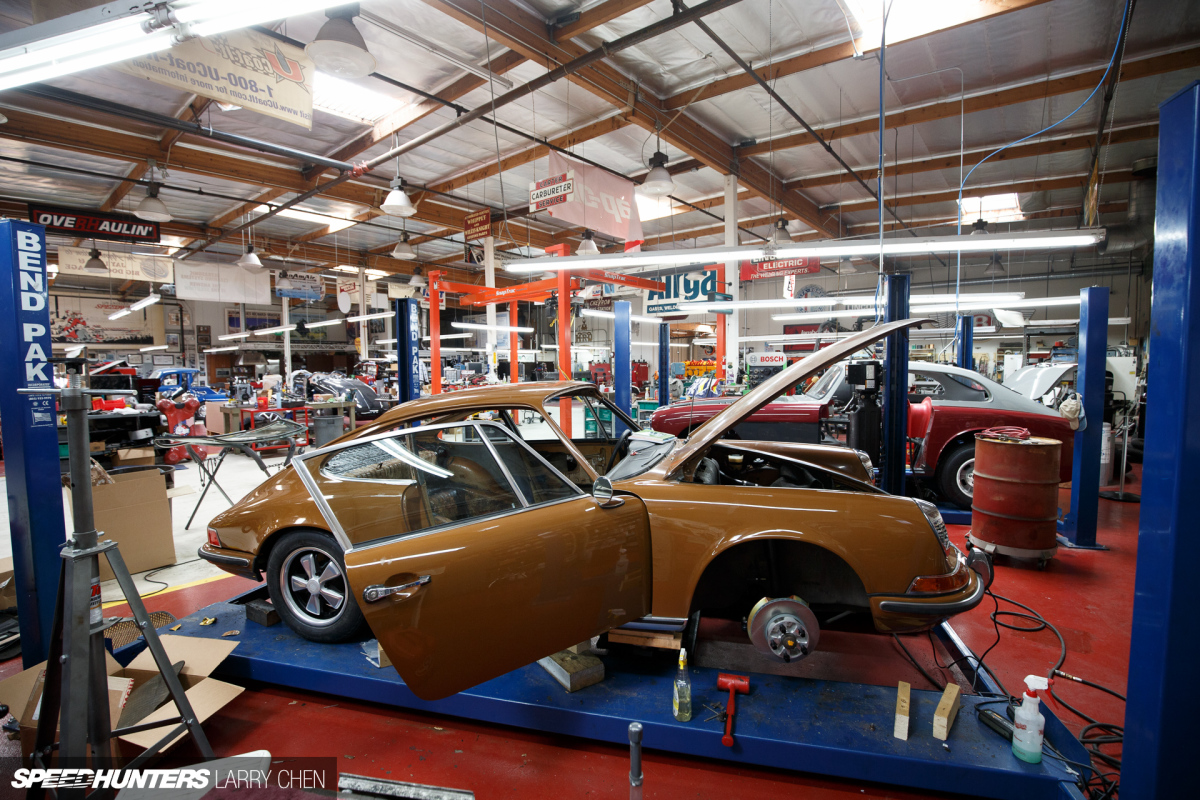 Apparently it has been parked since the '90s, so there are a few things that need to be addressed before it can hit the road once again.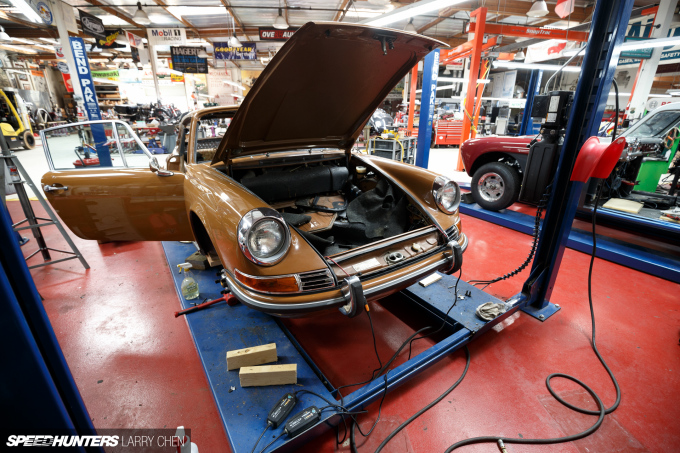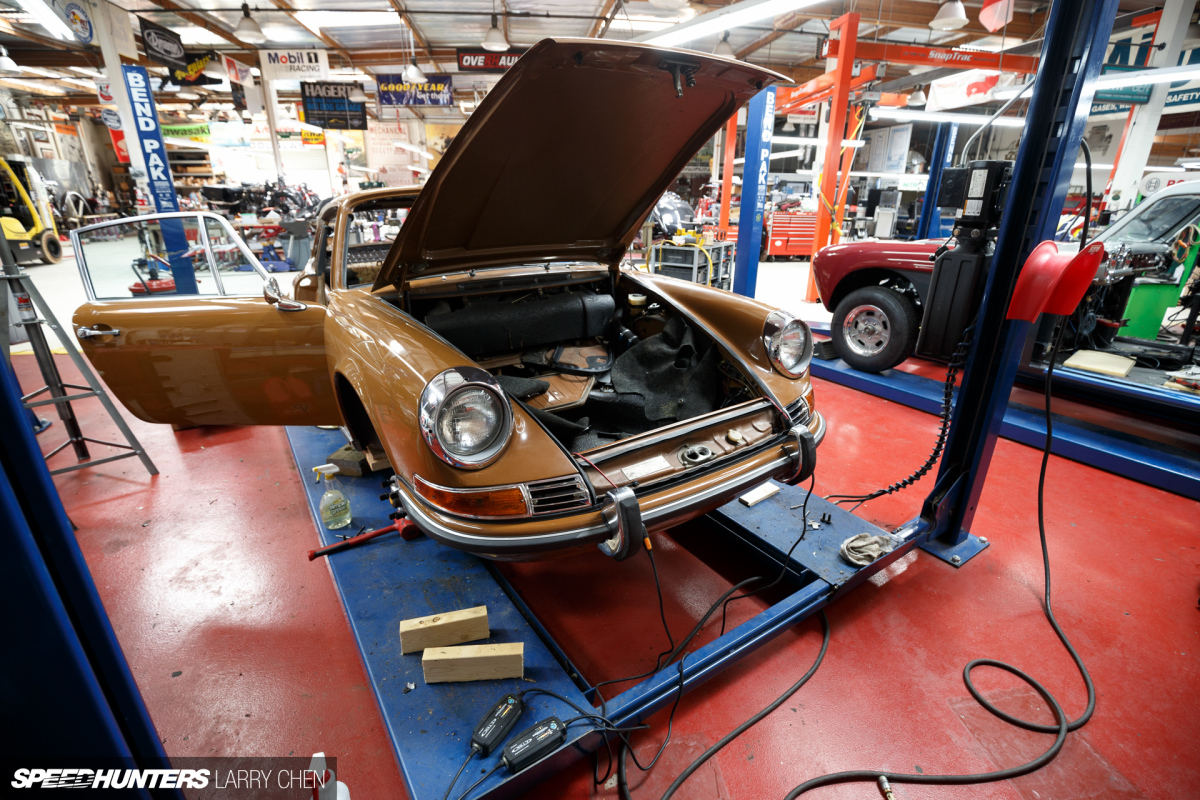 It's so cool to see another example being restored, and you can guarantee that it will soon be put to proper use.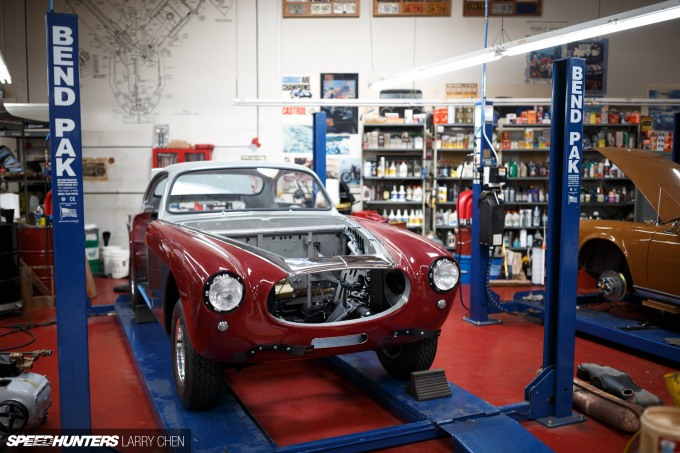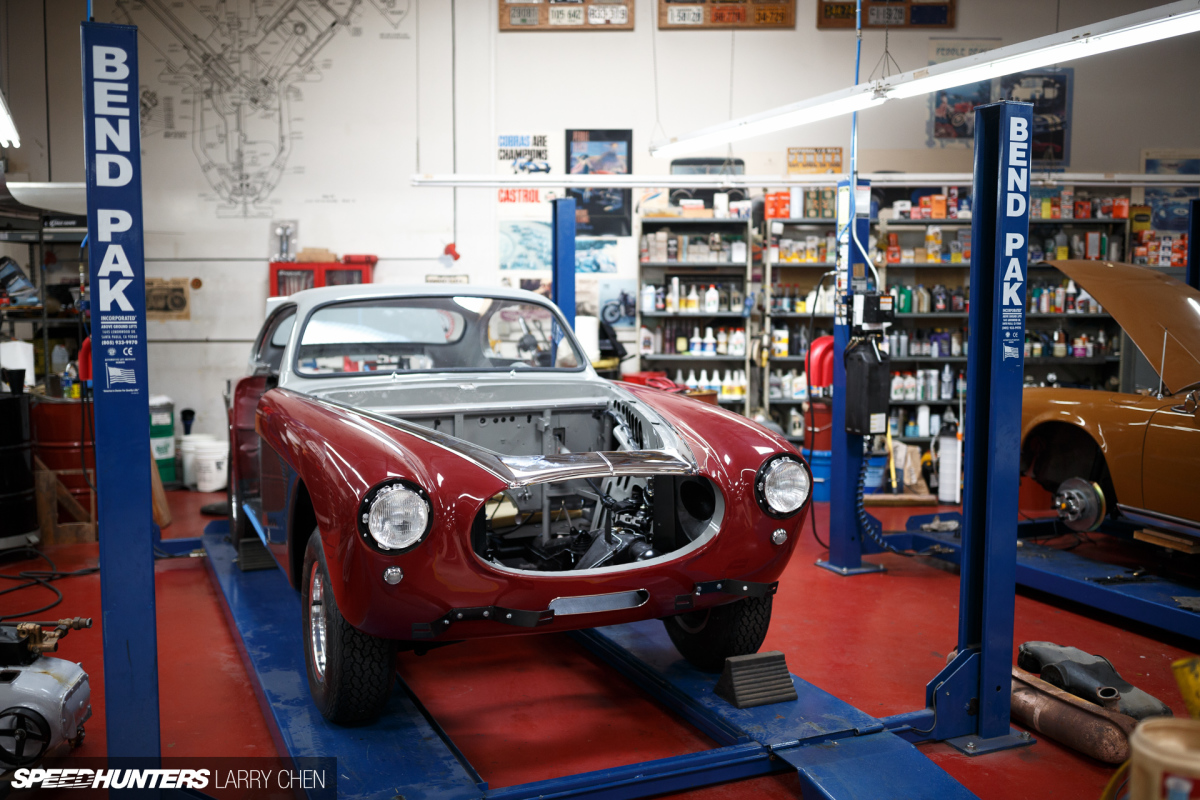 Jay went over all his current projects, including this Cunningham, in his most recent restoration blog video.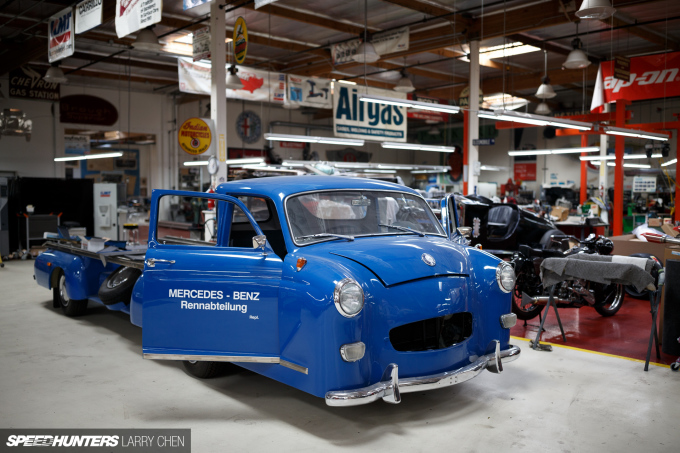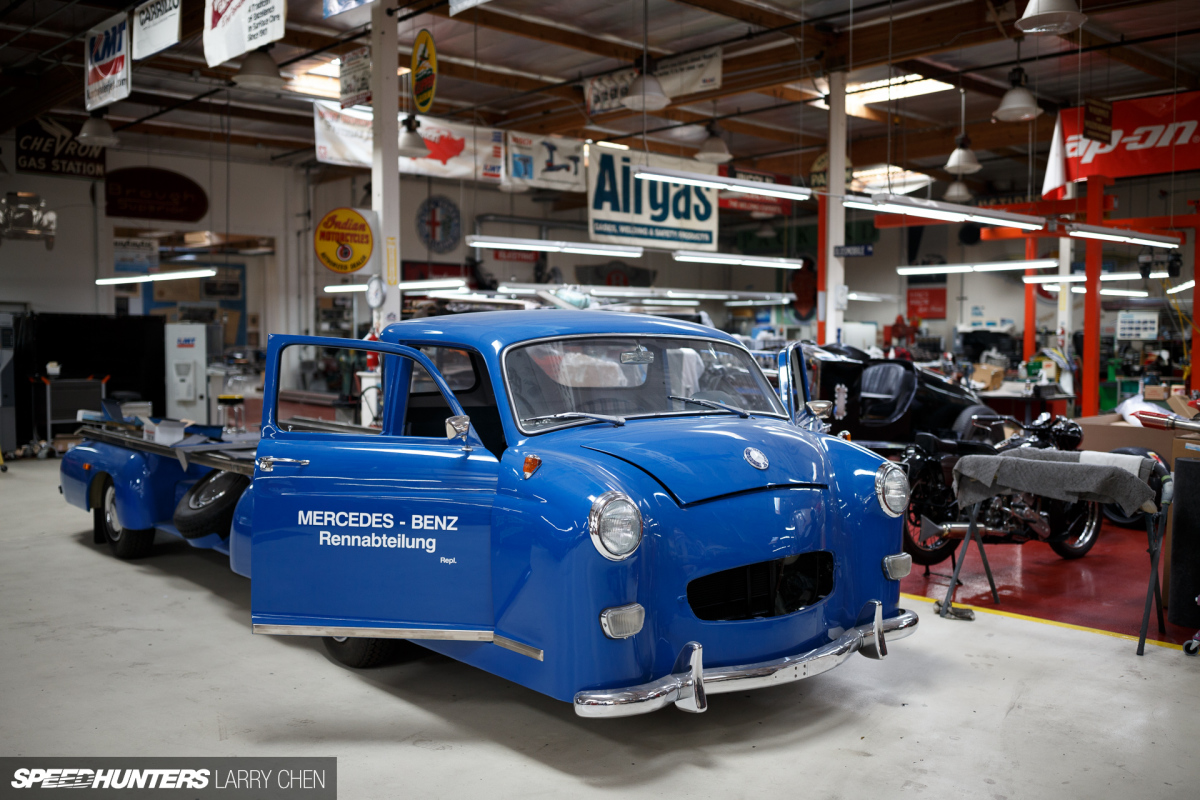 In the 1950s, Mercedes-Benz's Formula 1 team used a custom-built transporter with a 300SL Gullwing engine called the Blue Wonder. Although this is not the original – that was crushed in 1967 – it's a pretty neat replica.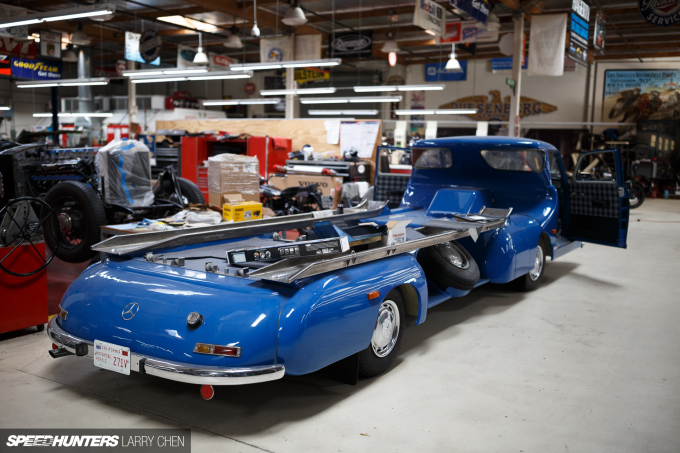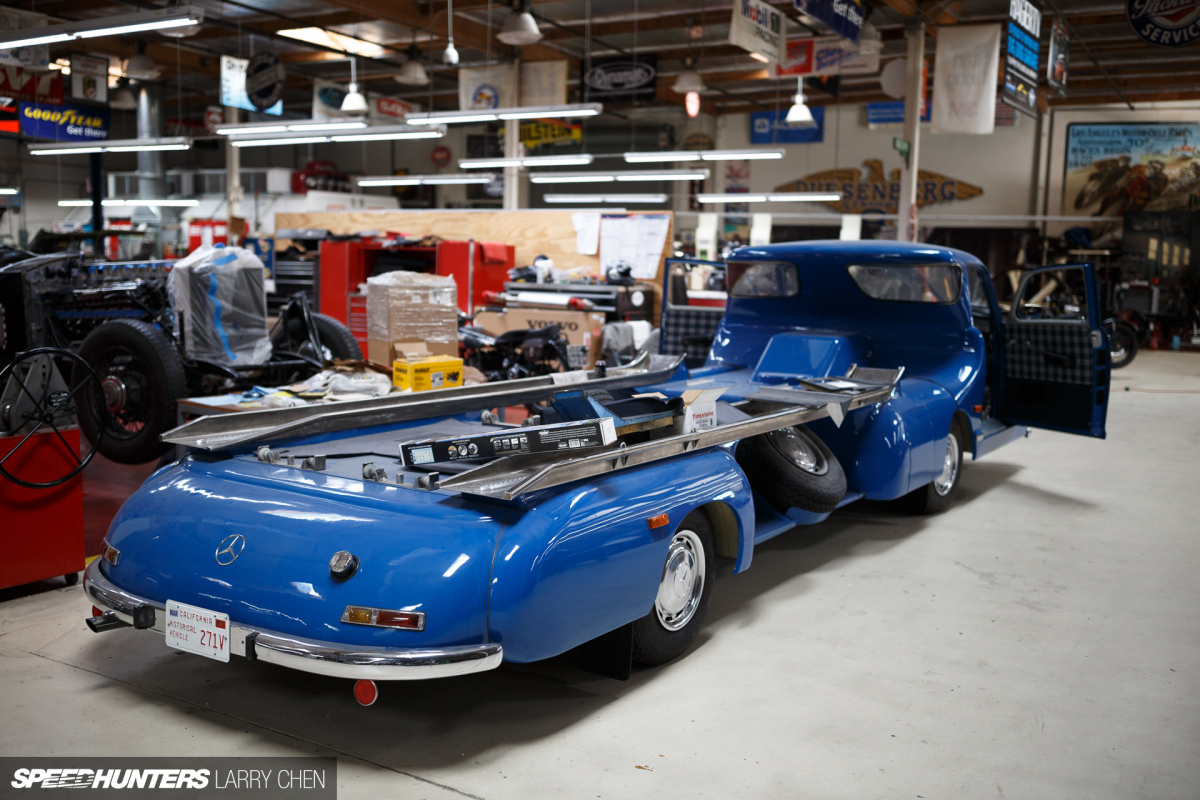 It was built in Sweden but not really finished, so Jay's team have been working on it ever since it came into the collection.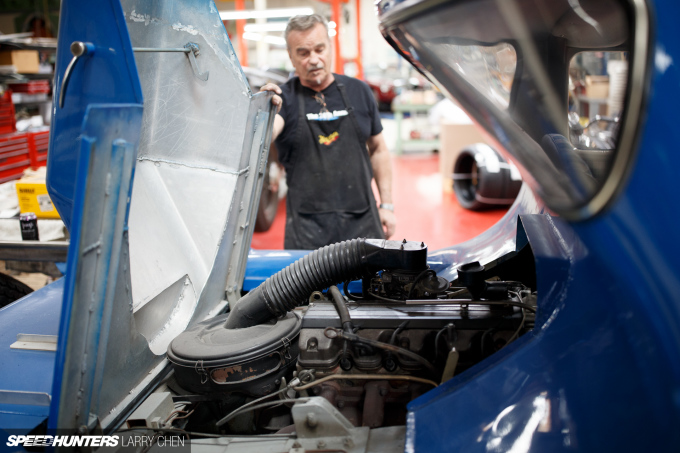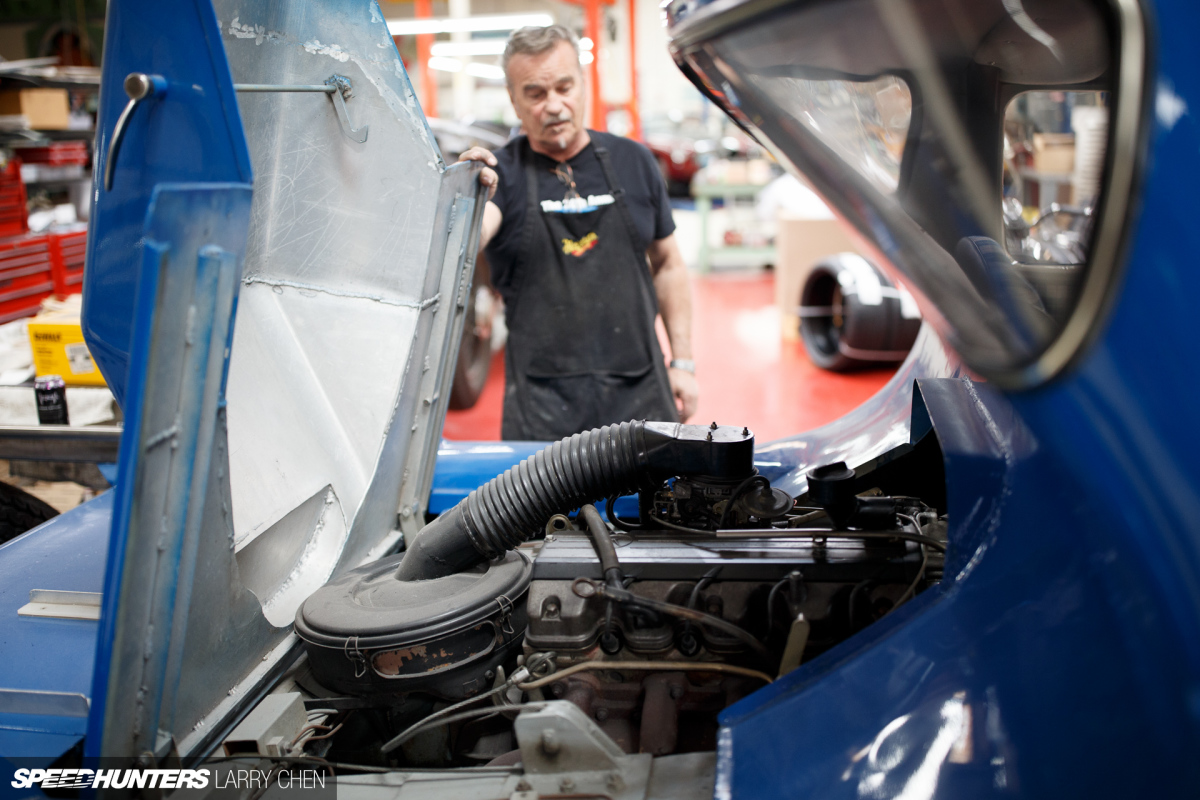 Here is Per Blixt, Jay's paint guy, showing us the motor. Jay was actually shooting his NBC television show in the garage around the same time as our visit, so we didn't get to spend a lot of time with him.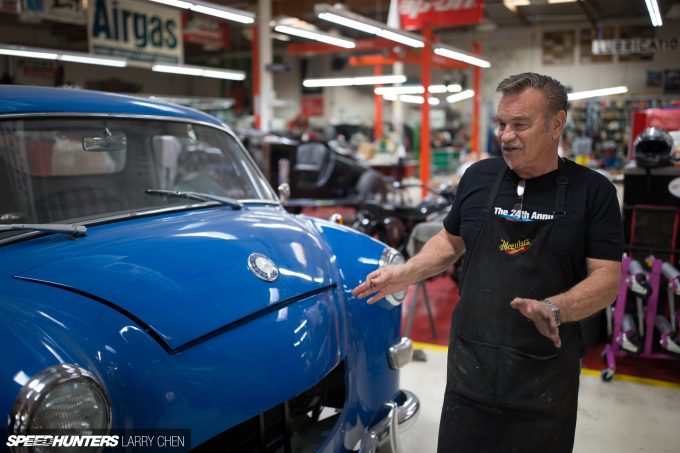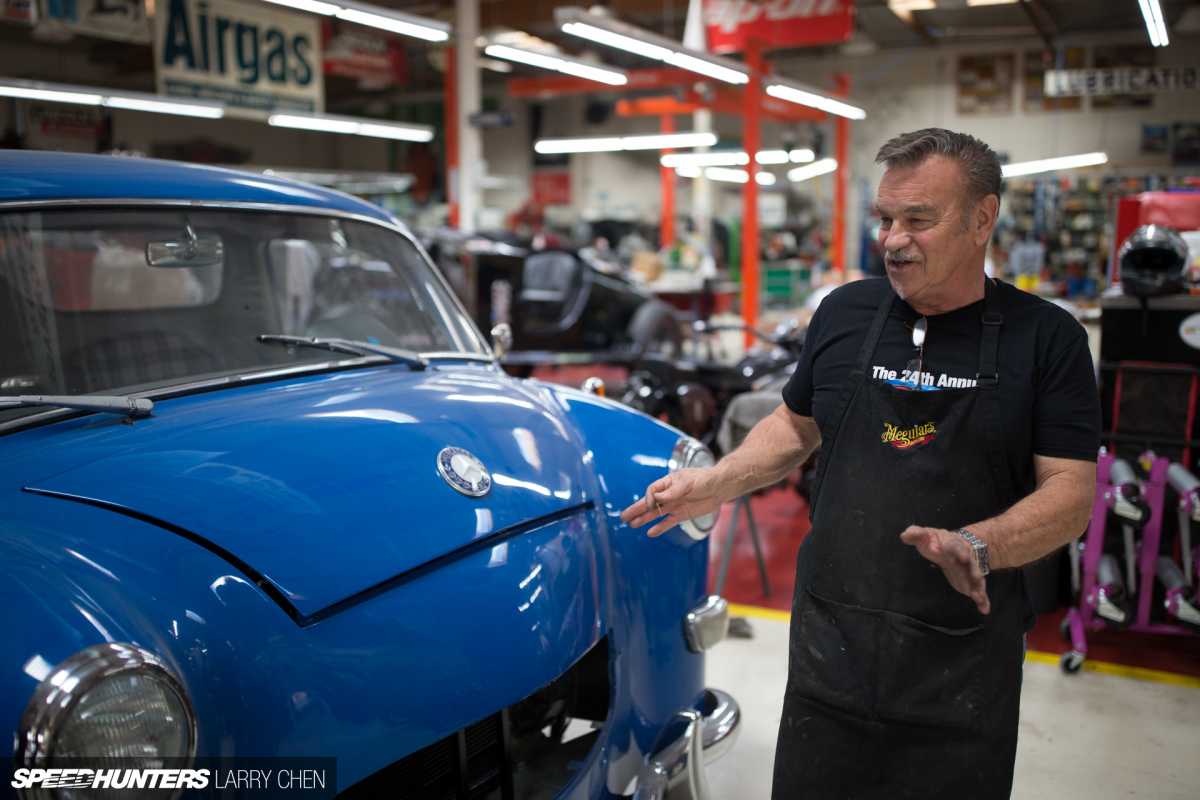 Per really has his work cut out for him as there's always an endless amount of things do. With two paint booths in the shop he's a busy man to say the least.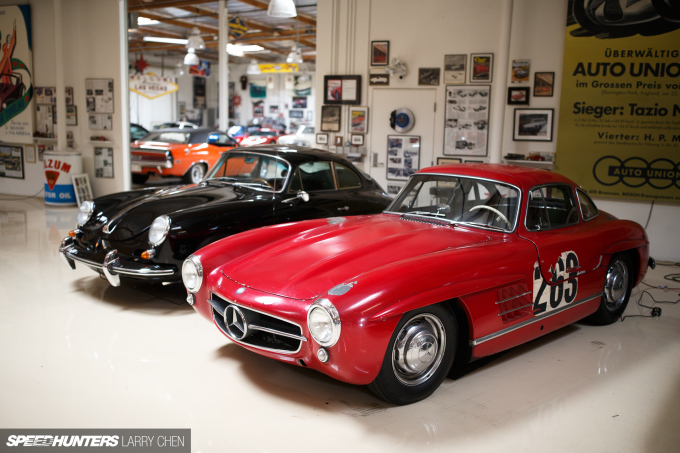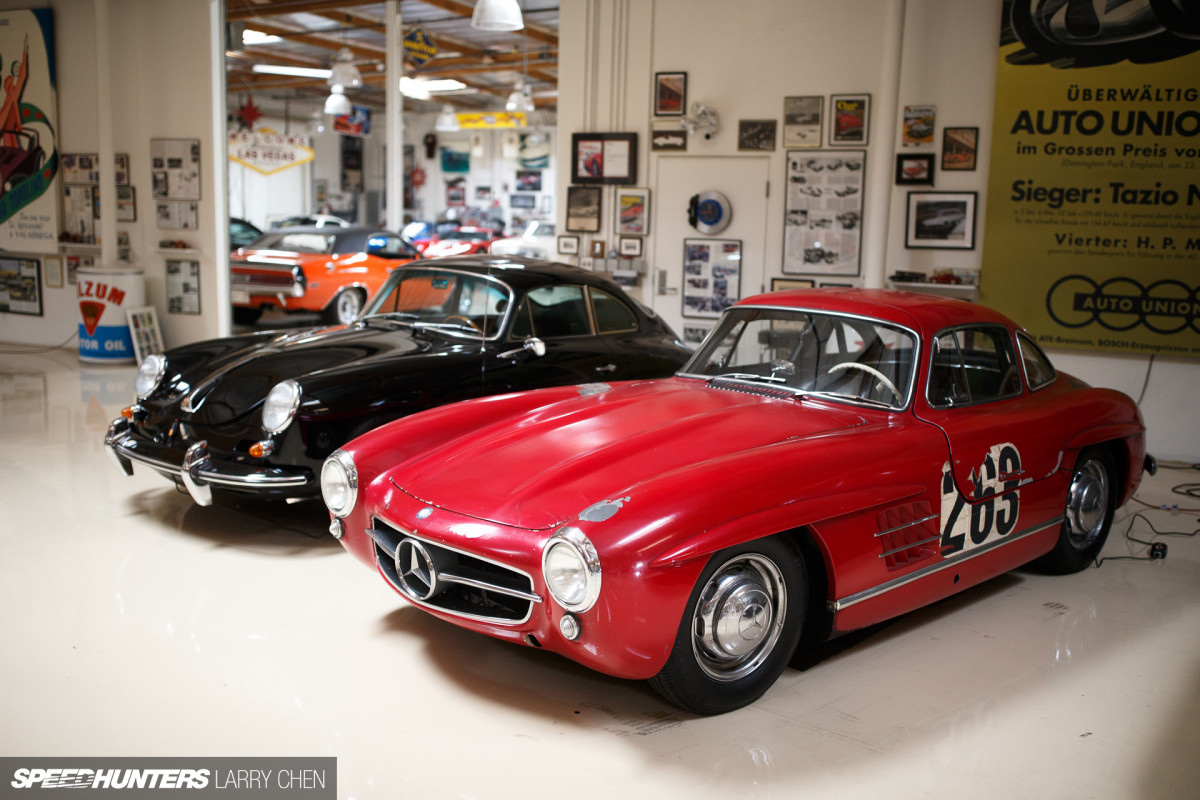 Once the transporter is completely finished it would be so awesome to see this 300SL race car on the back, don't you think?
Jay Leno's Garage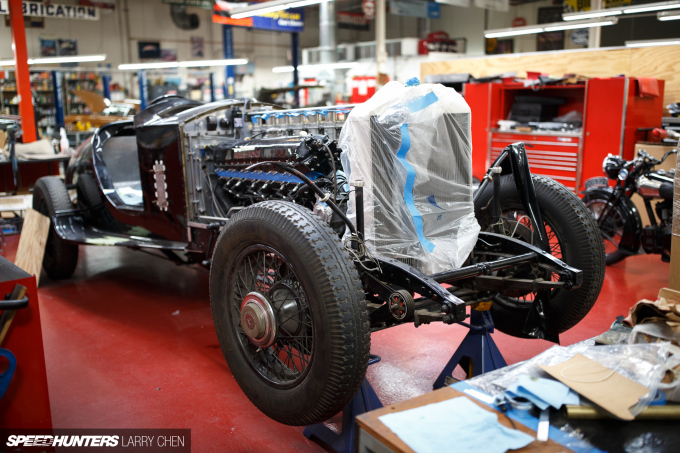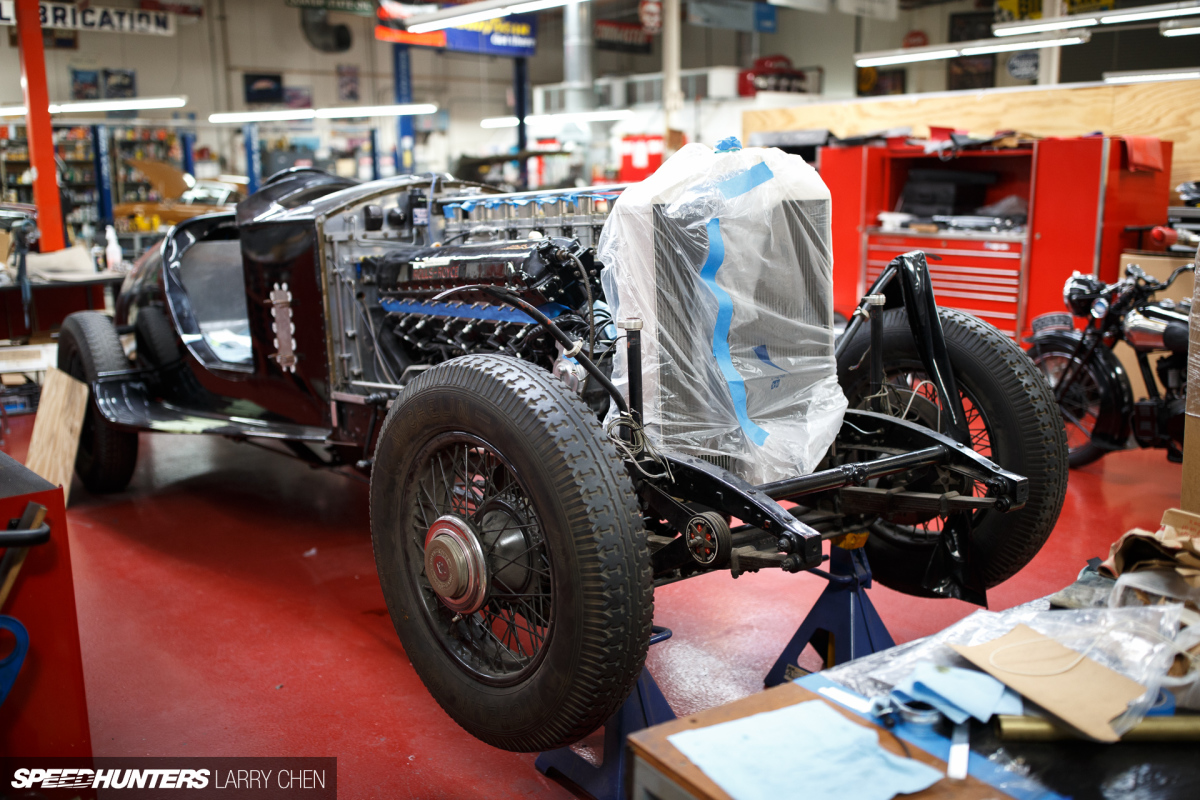 As Keith mentioned in his article, Jay doesn't really follow any guidelines in terms of what he builds. All that matters is being happy and at the same time staying safe.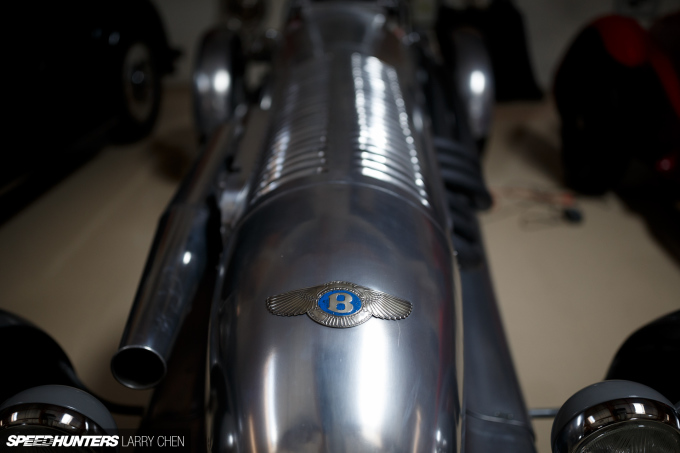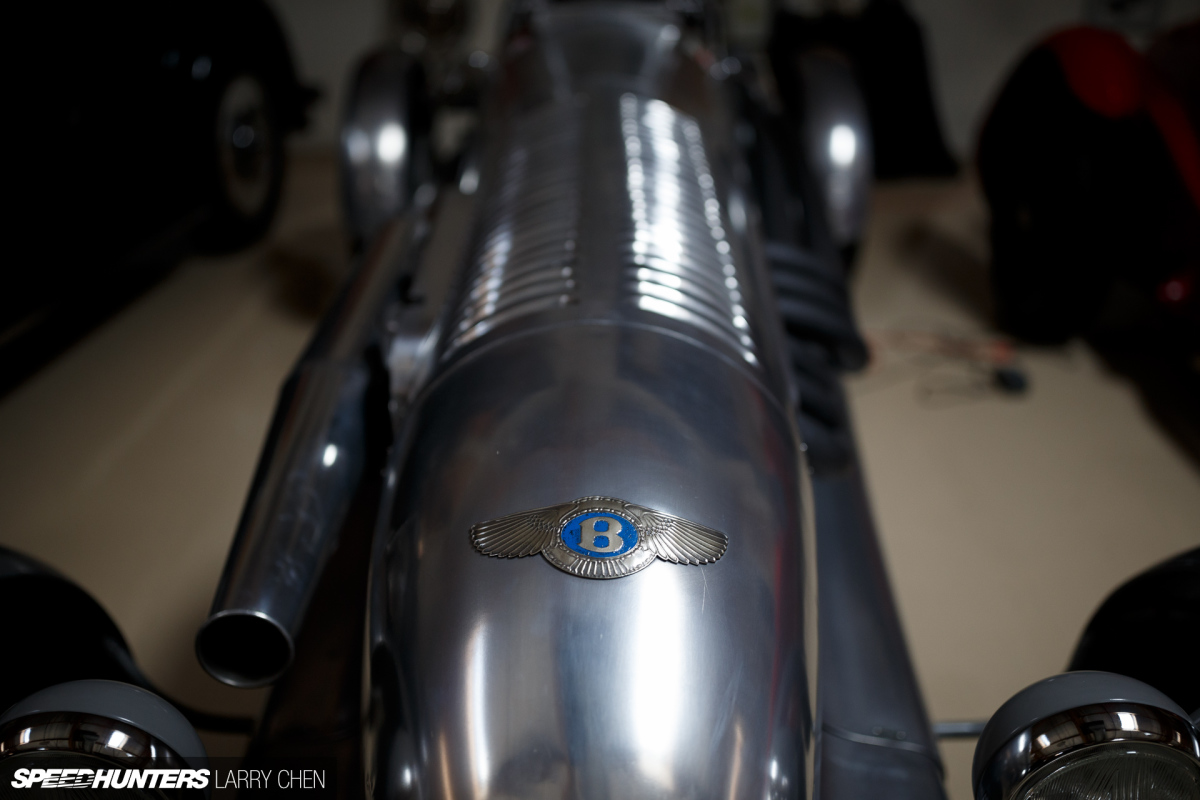 Many of the older cars have updated brakes among other reliability mods. Because what is the point in going fast if you can't stop?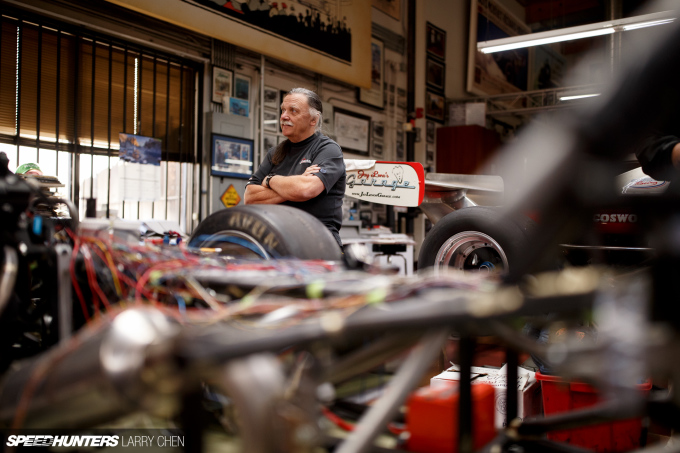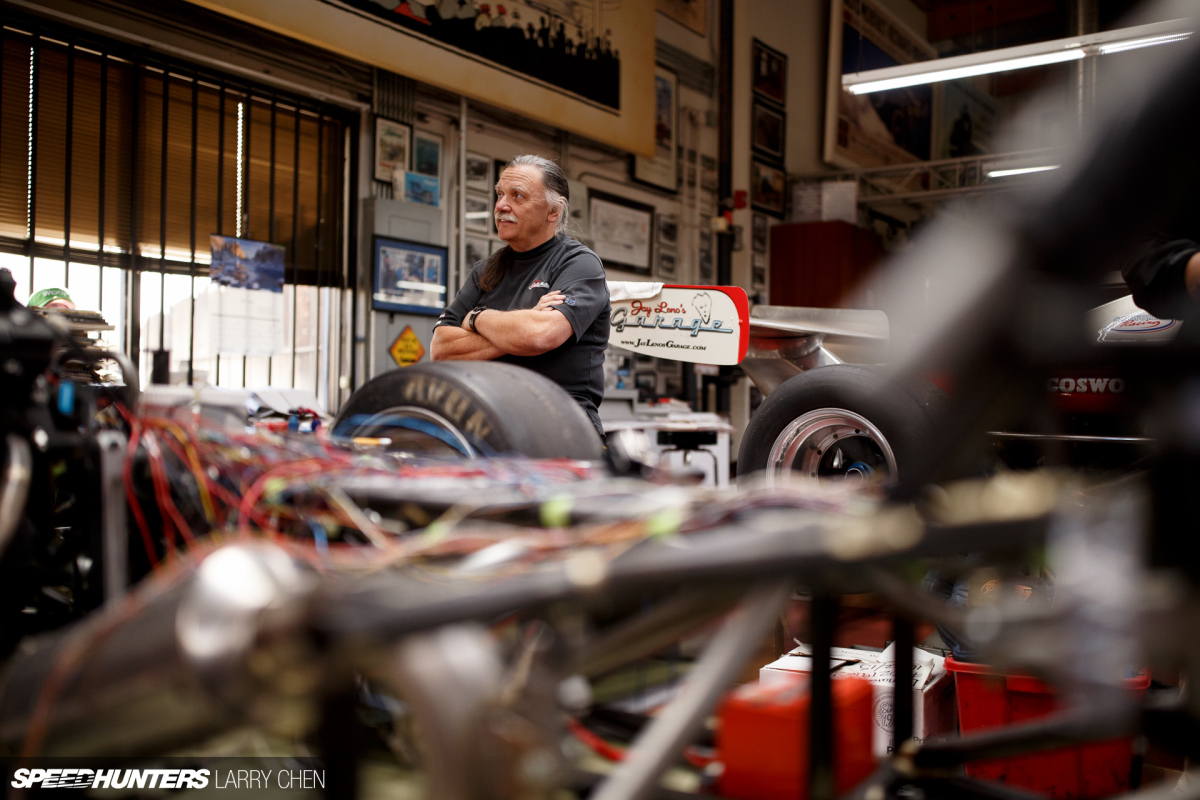 A lot of the mechanical know-how comes from Bernard Juchli, the general manager at Jay Leno's Garage.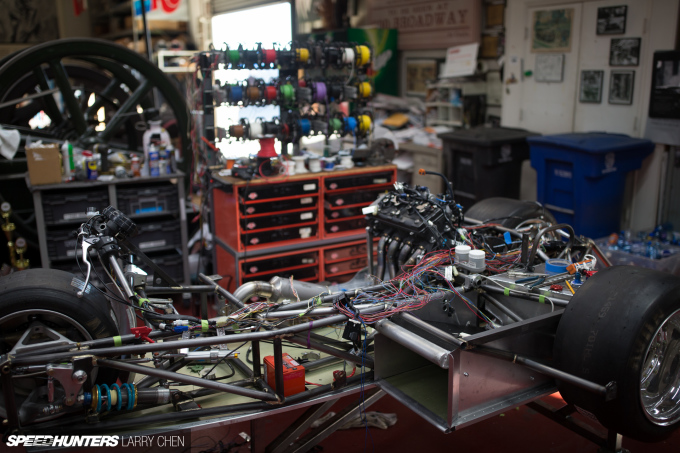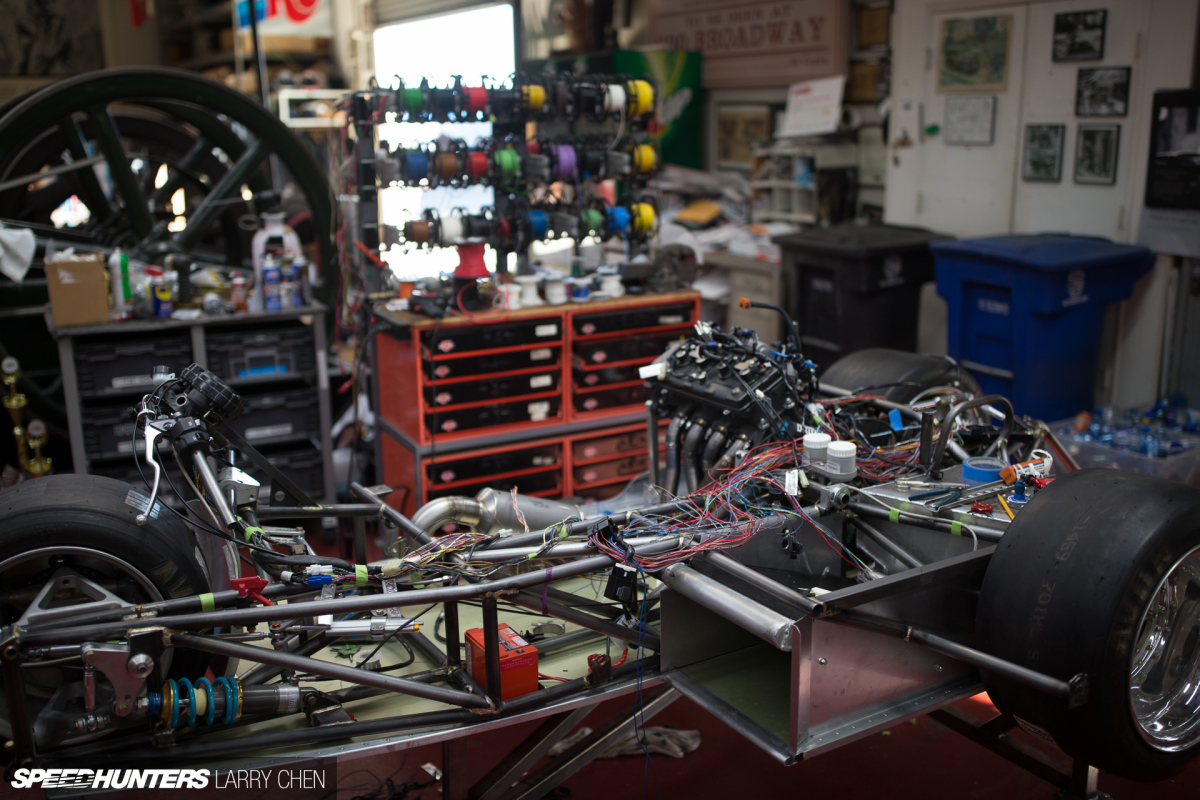 Bernard is big into racing, and when we were there he was working on one of his personal projects, this insane scratch-built sidecar bike.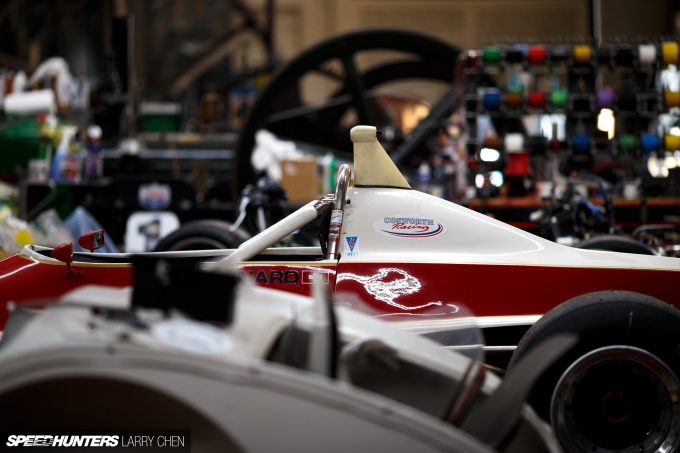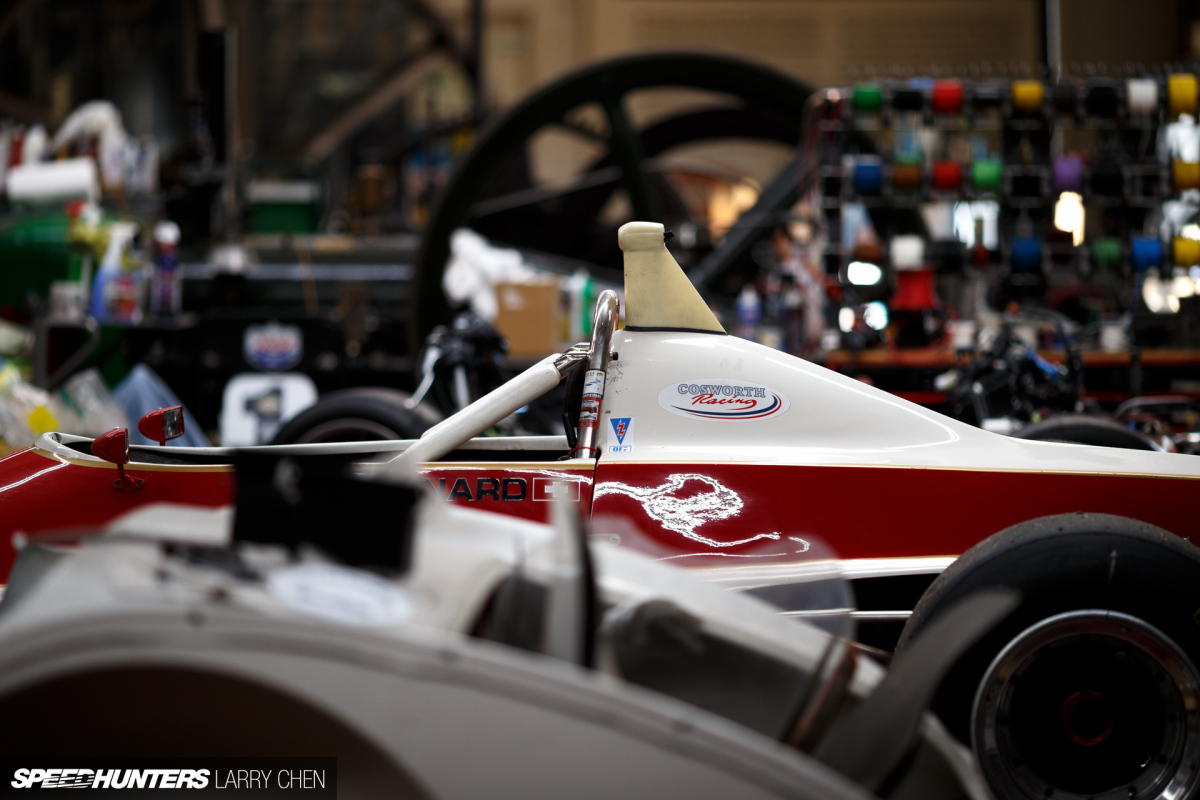 Right next to it was his open-wheeler; Bernard runs this one in vintage races.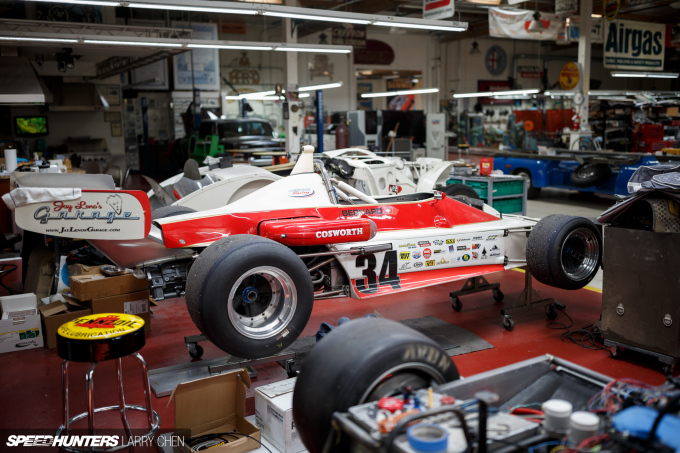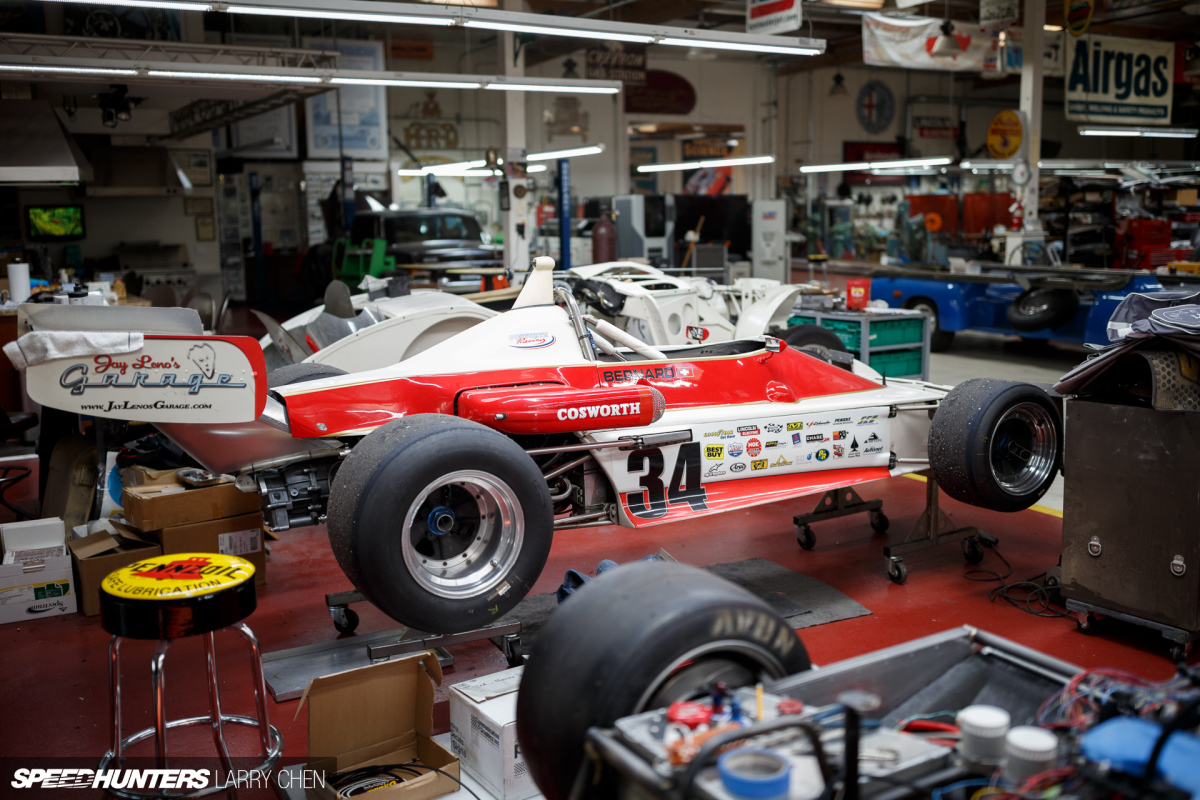 It's awesome that Jay lets his guys work on their personal projects in the shop as well. It's truly a motoring heaven.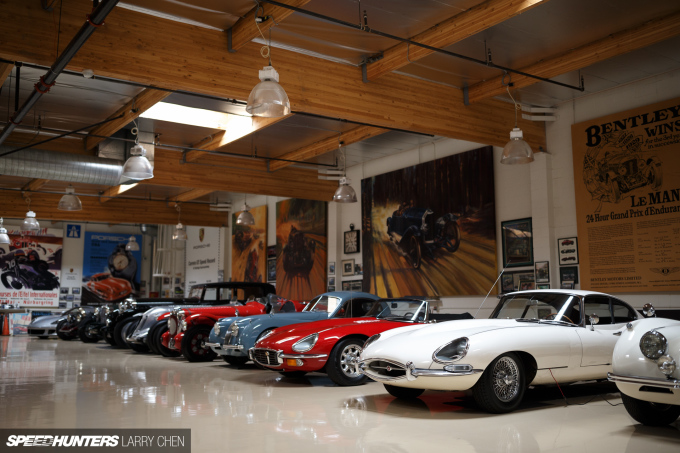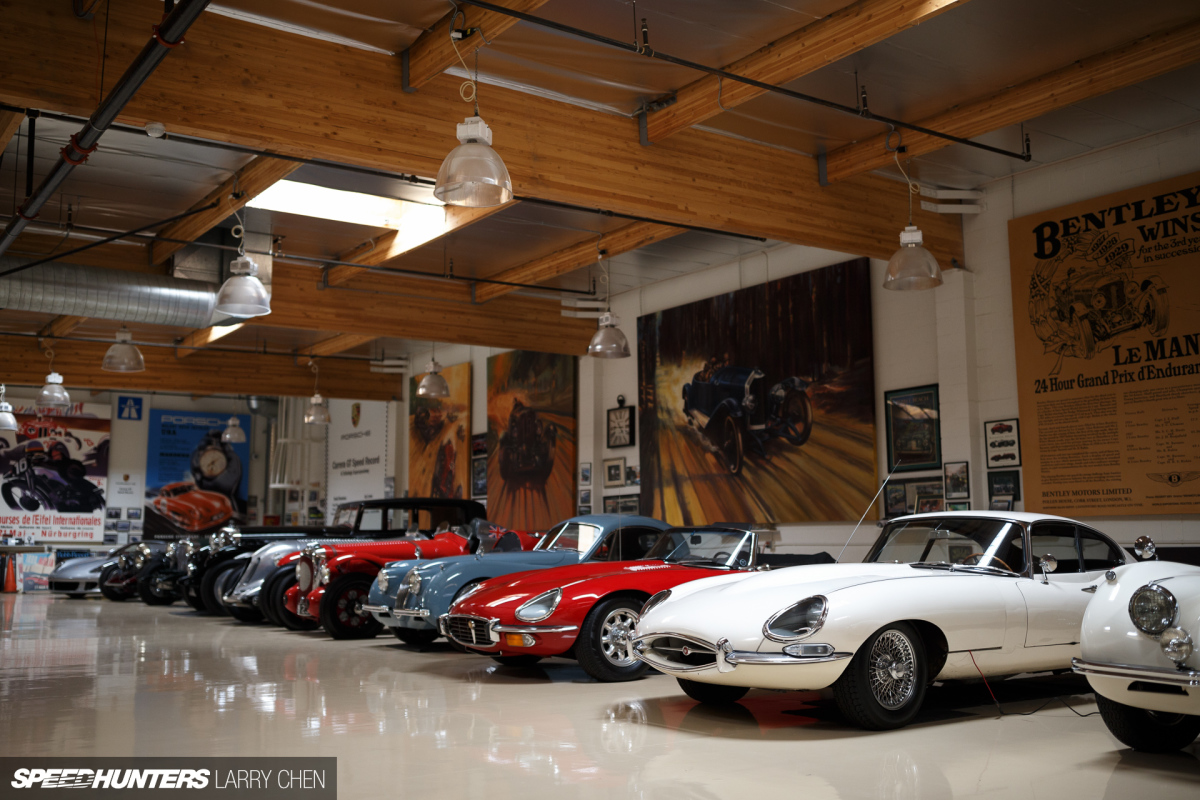 The difference between Jay's garage and a car museum is that the cars and motorcycles here are kept in a way that they can be pulled out and driven on the street in a matter of minutes.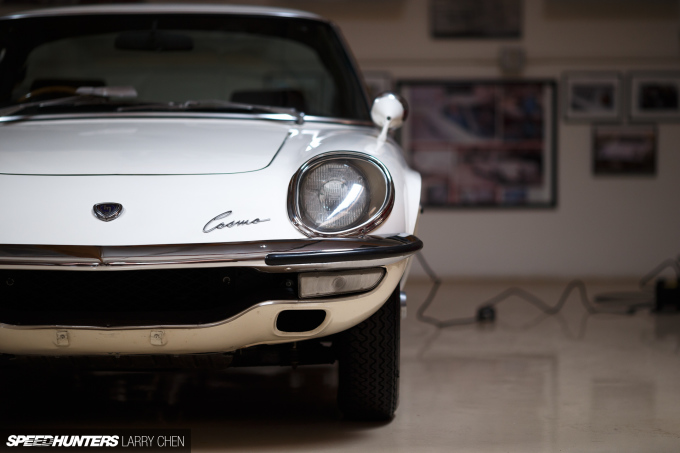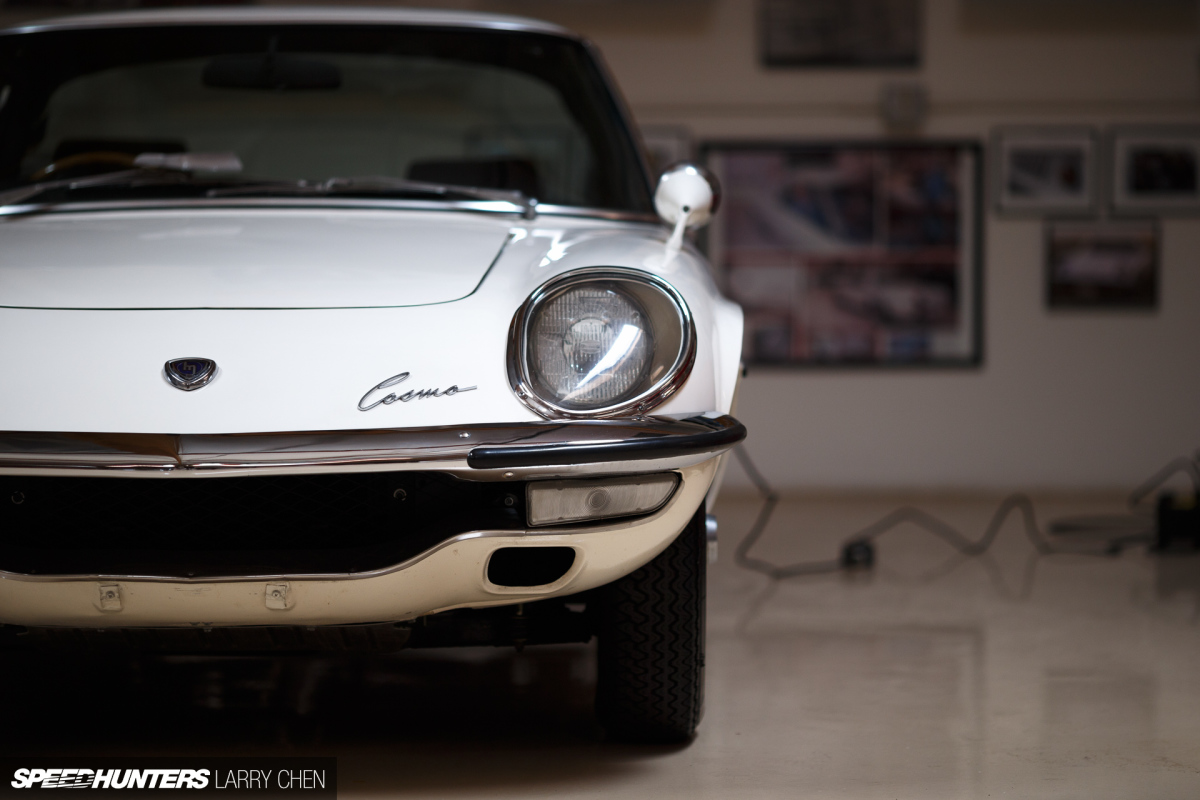 The thing is, you don't actually realize how large the place is until you have the opportunity to walk around.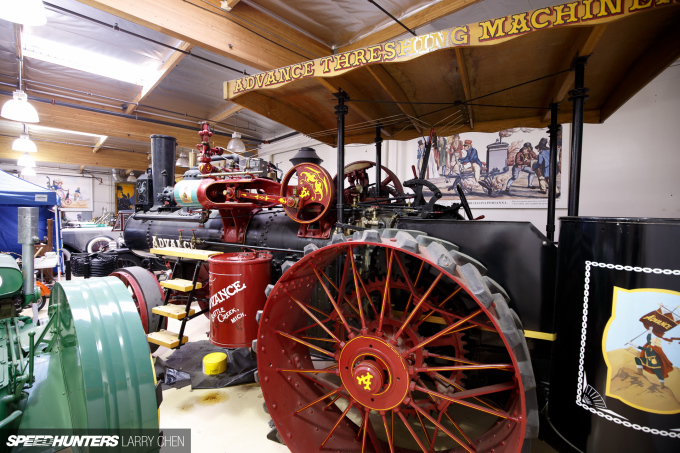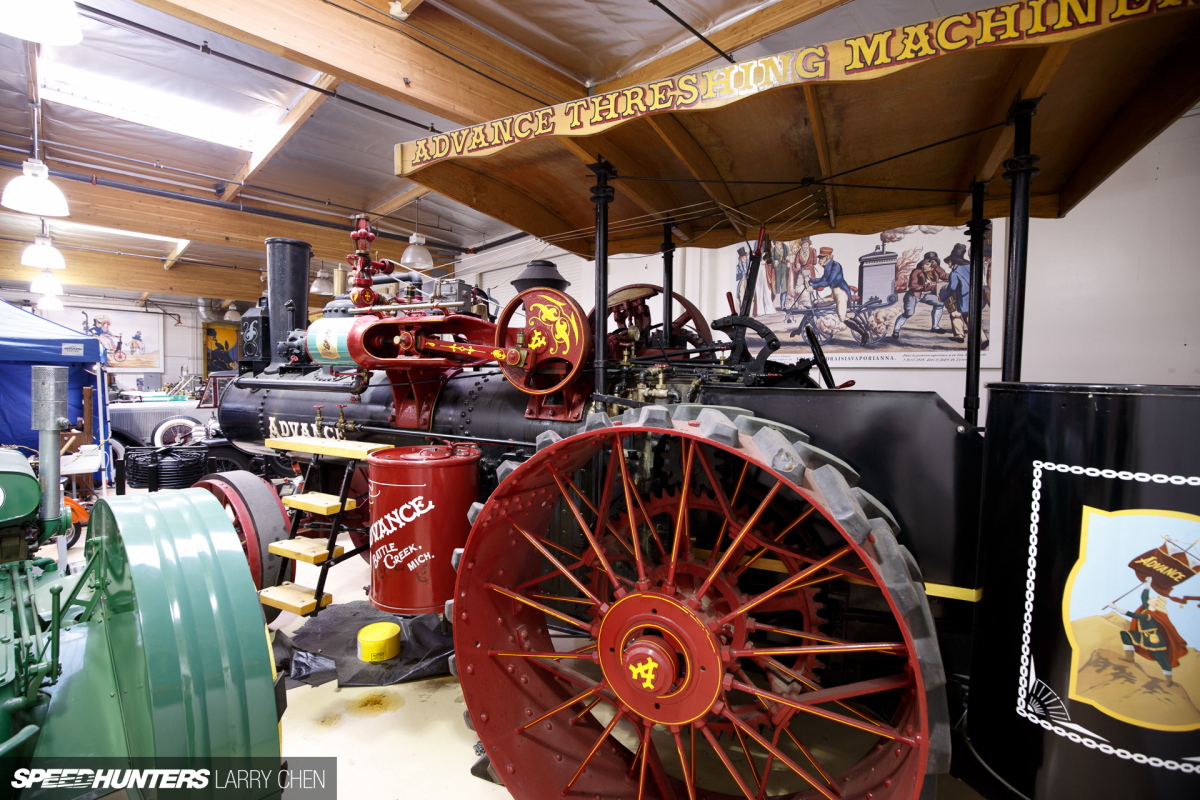 Let's just say that it's massive enough to easily get lost if you're not careful. Not that it would be a bad thing.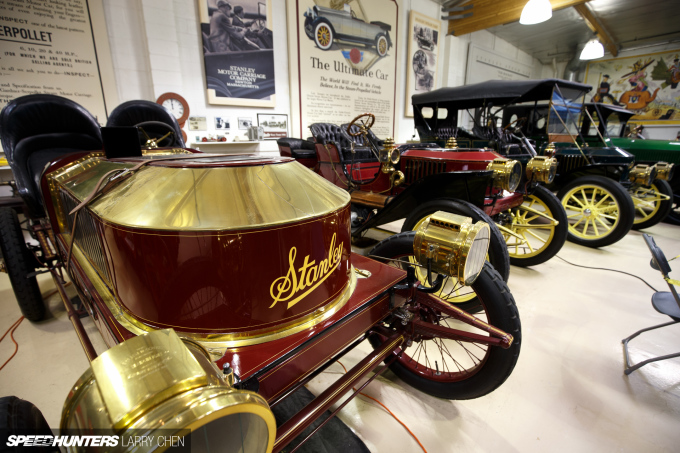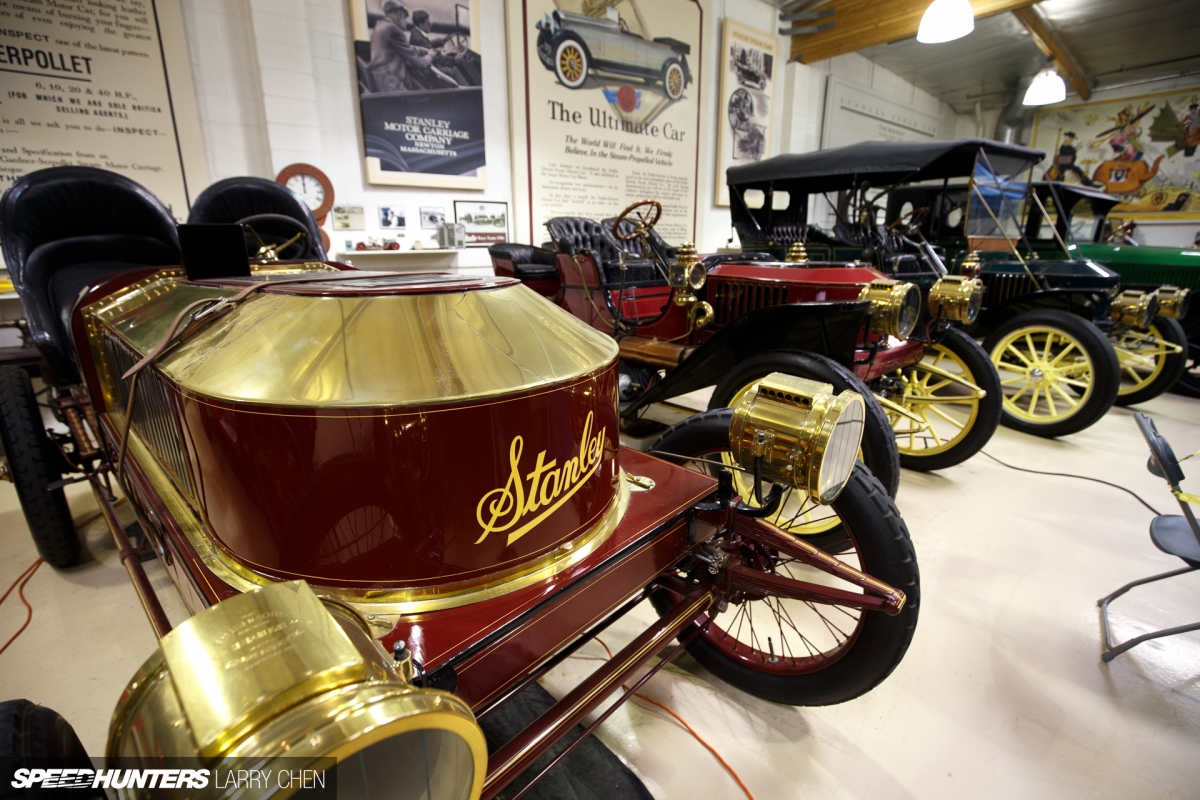 This particular room was filled with many of Jay's most prized possessions, and they're all steam powered.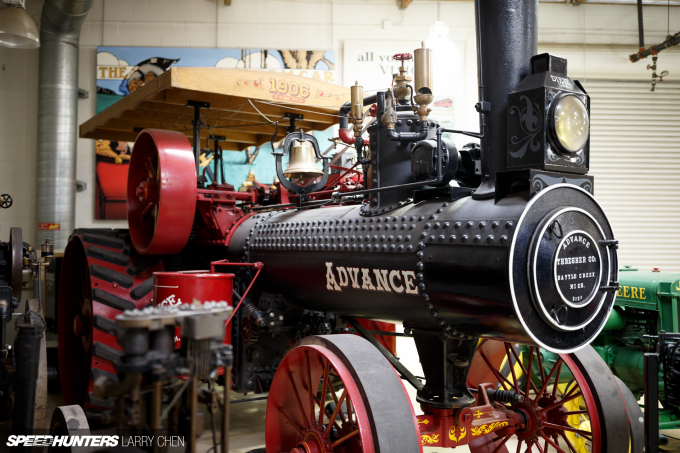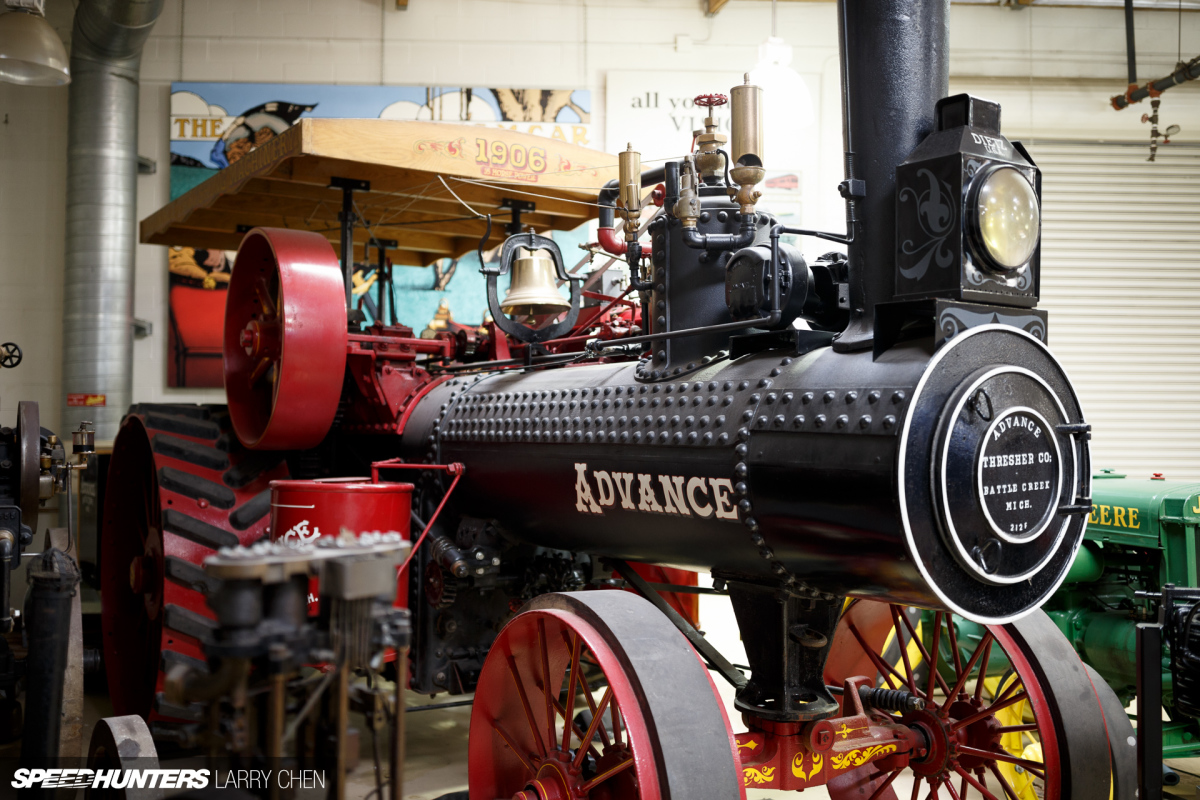 How about a road-going train/car. You can check out this impressive machine in this video.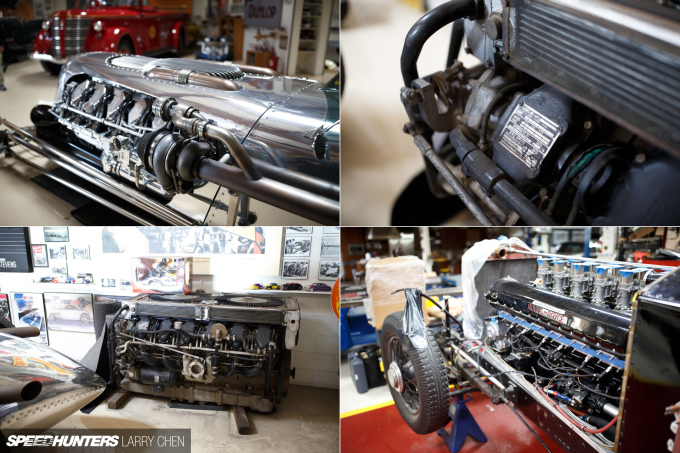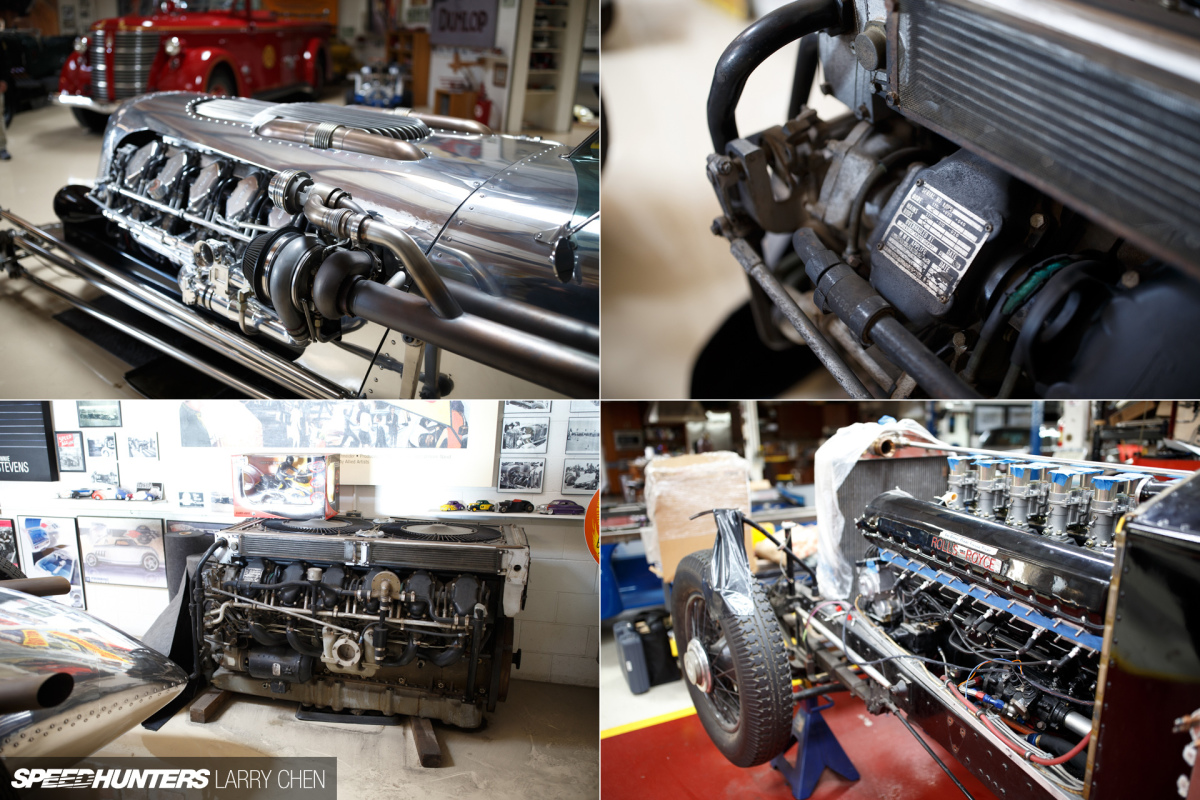 I don't normally get starstruck, but when I do it's because I'm in the presence of a famous car. After seeing so many photos and videos of them, it was so cool to see some of these builds in person.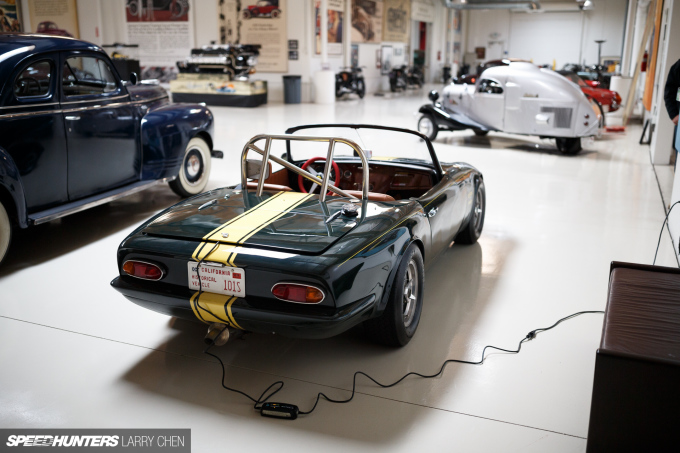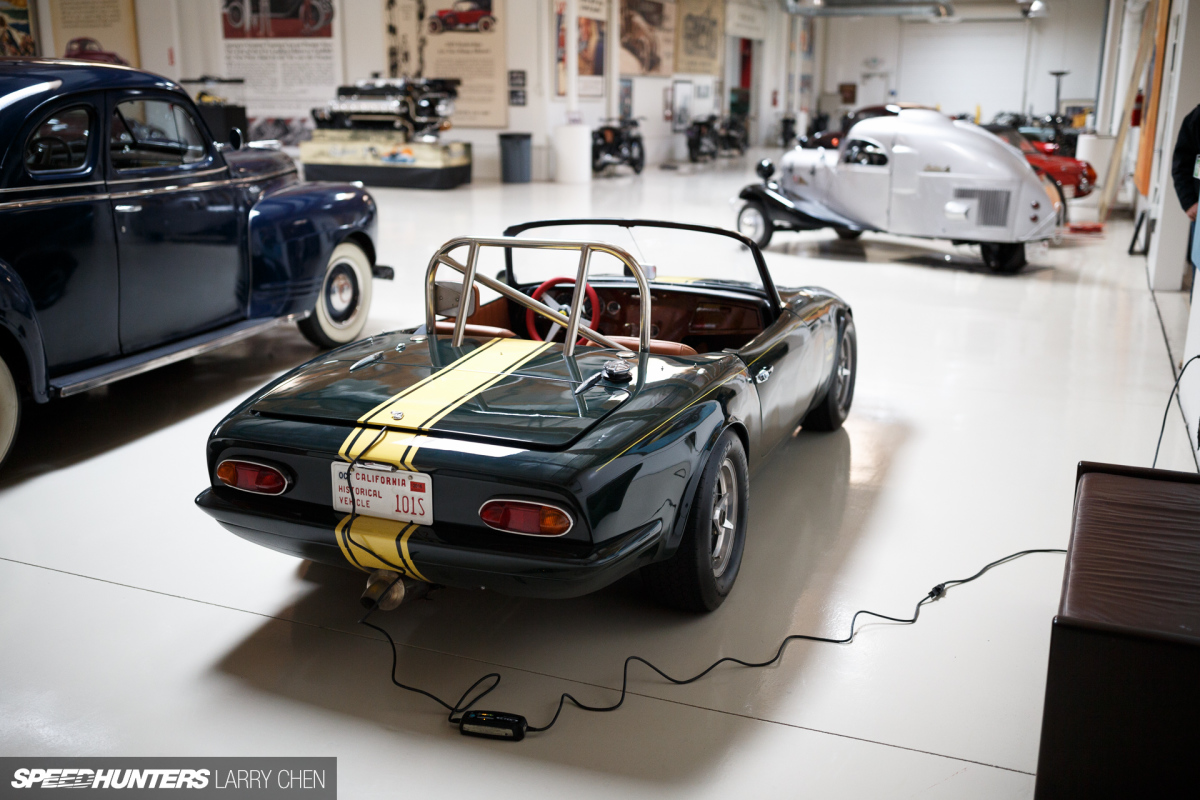 One of my favorites was this 1966 Lotus Elan 26R, which I followed the build of.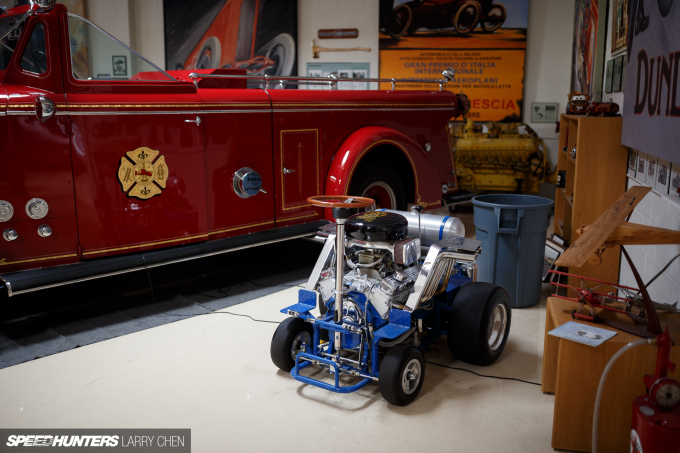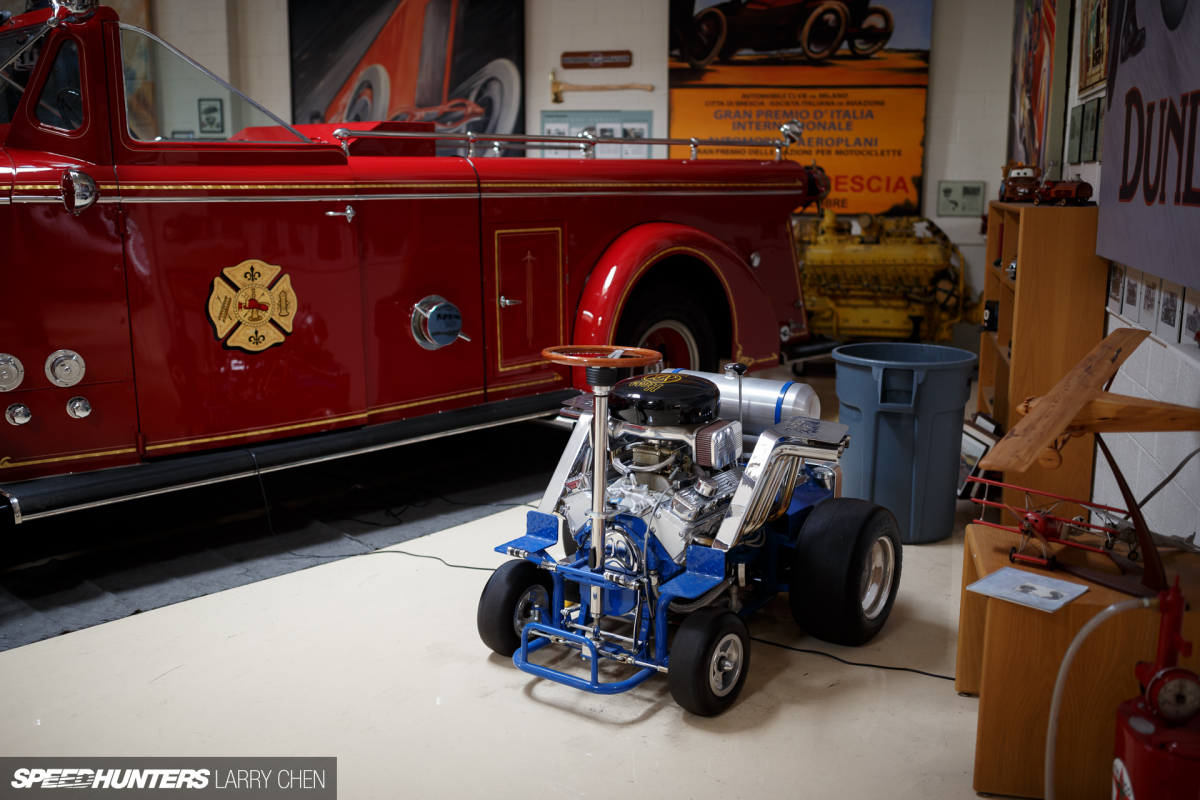 There are so many wacky things around the place too, like this V8-powered bar stool.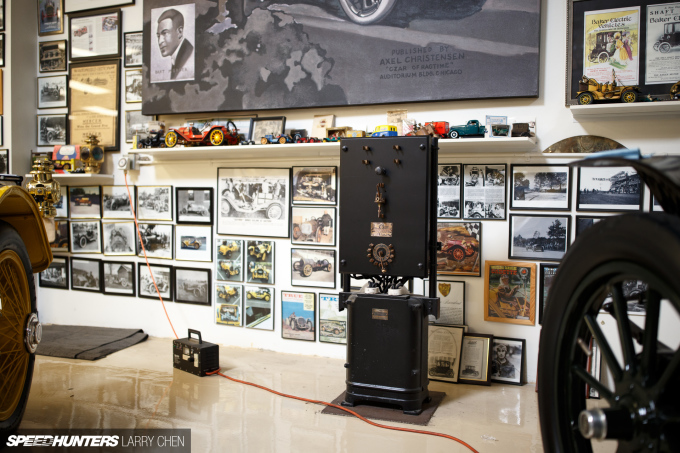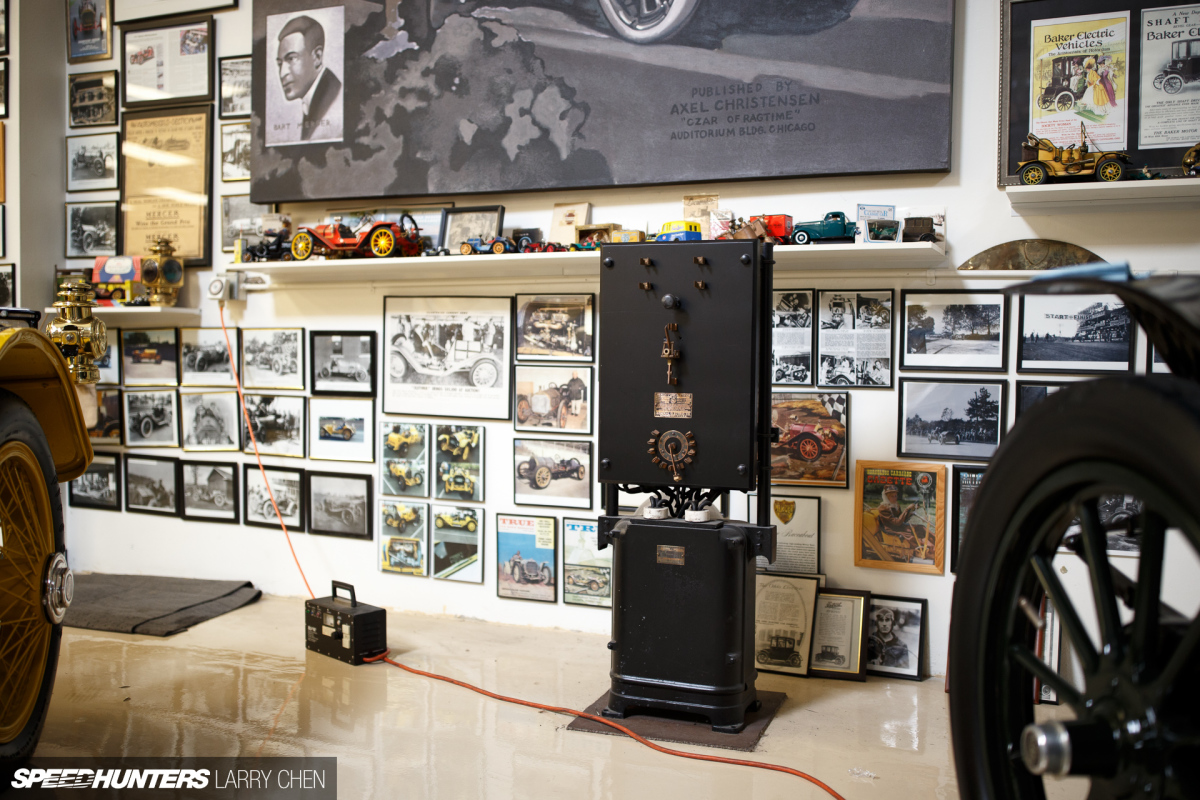 And this electric car charger from way back when.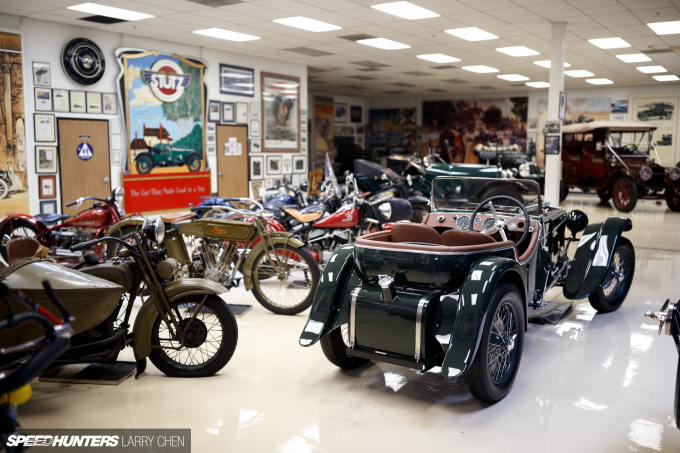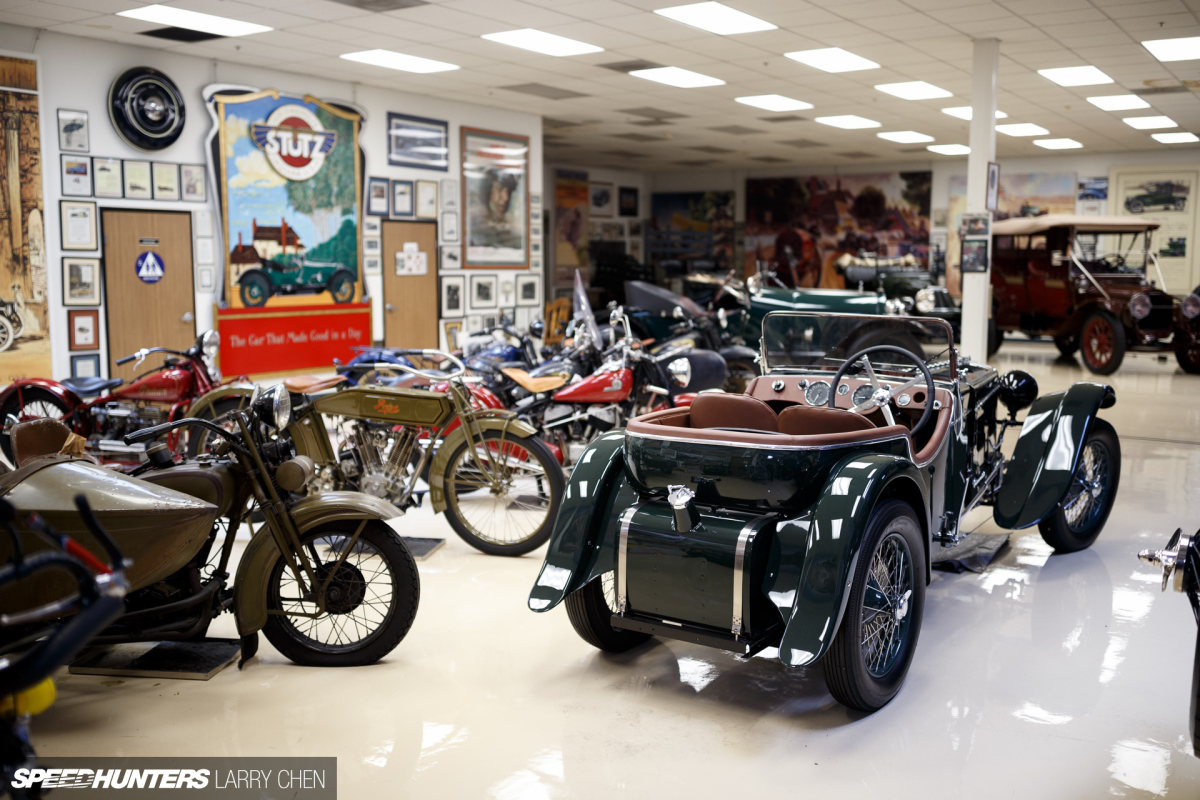 I've realized that even if I did win the lottery, I would not know where to begin in terms of having the ultimate hobby shop.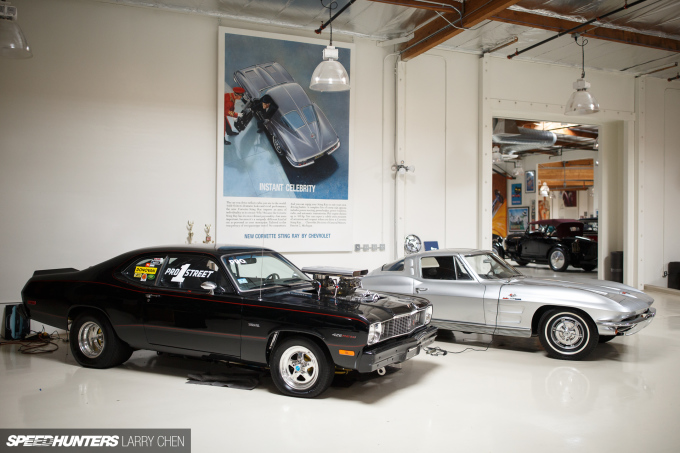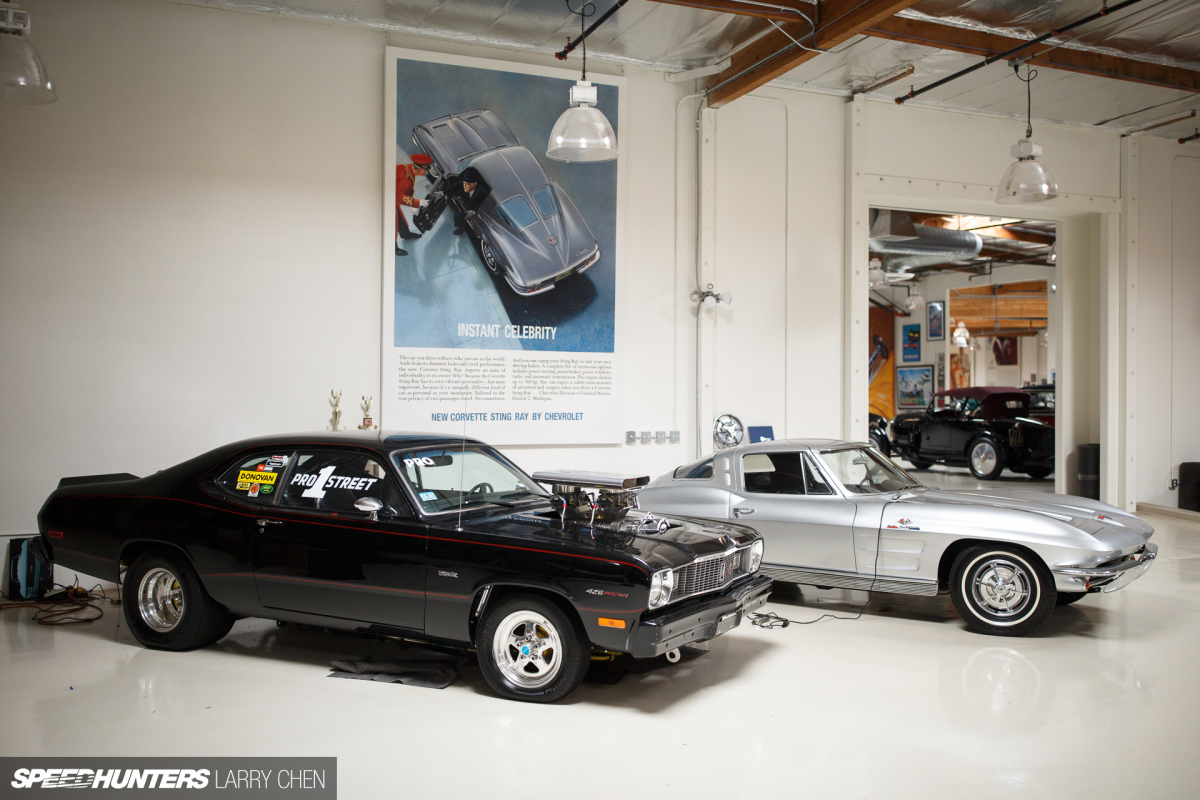 It really takes a special kind of person to take their love for things that "roll, explode and make noise," as Jay so eloquently puts it, to the next level; a level that is basically unimaginable.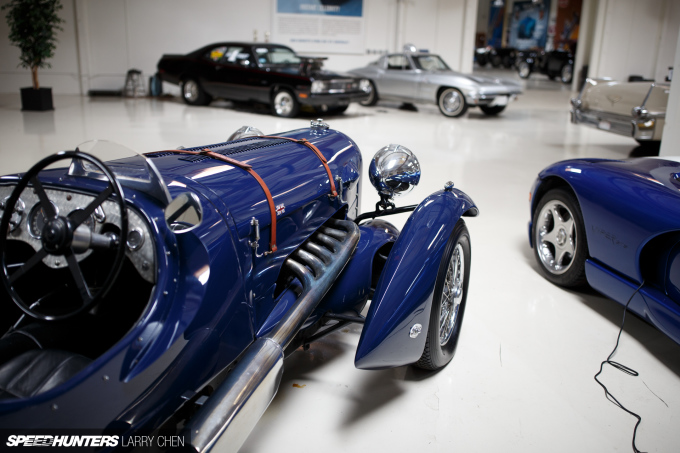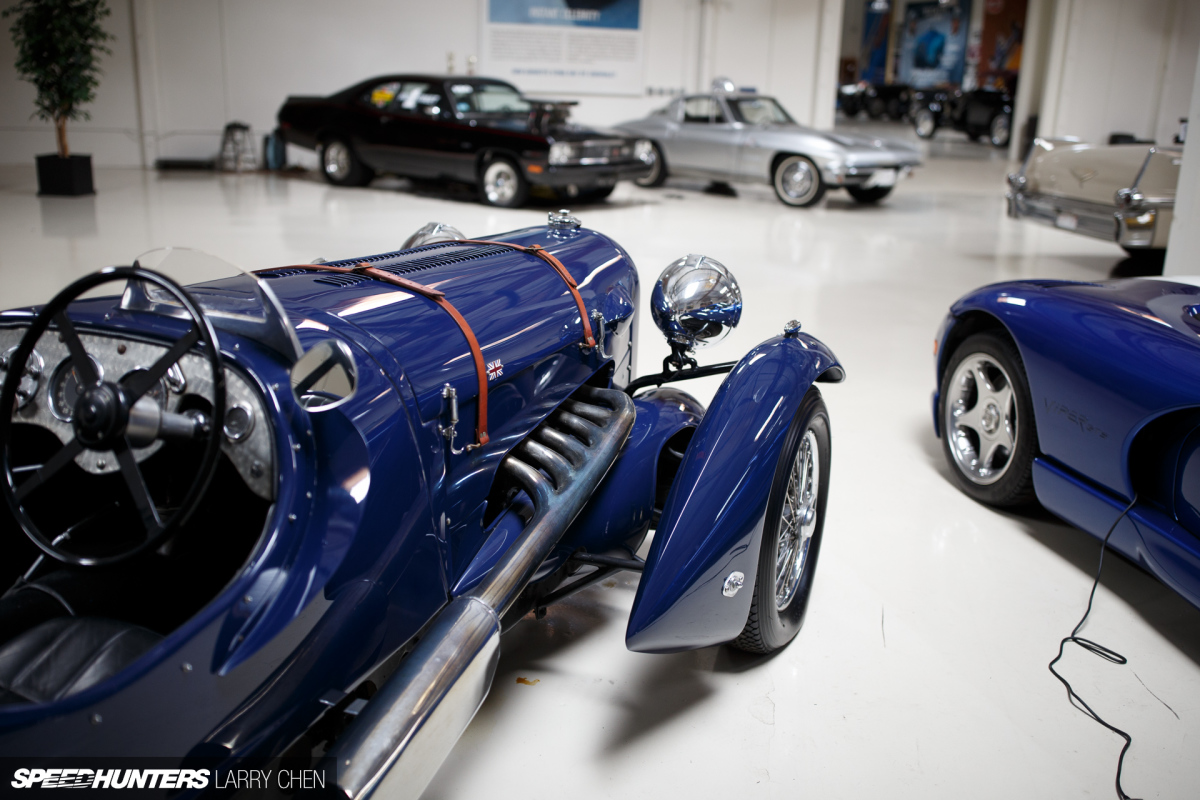 What really makes me feel good is knowing that a place like Jay Leno's Garage actually exists in the real world.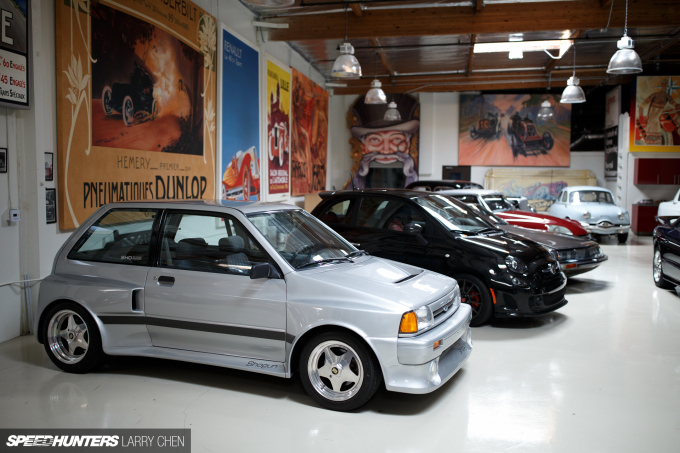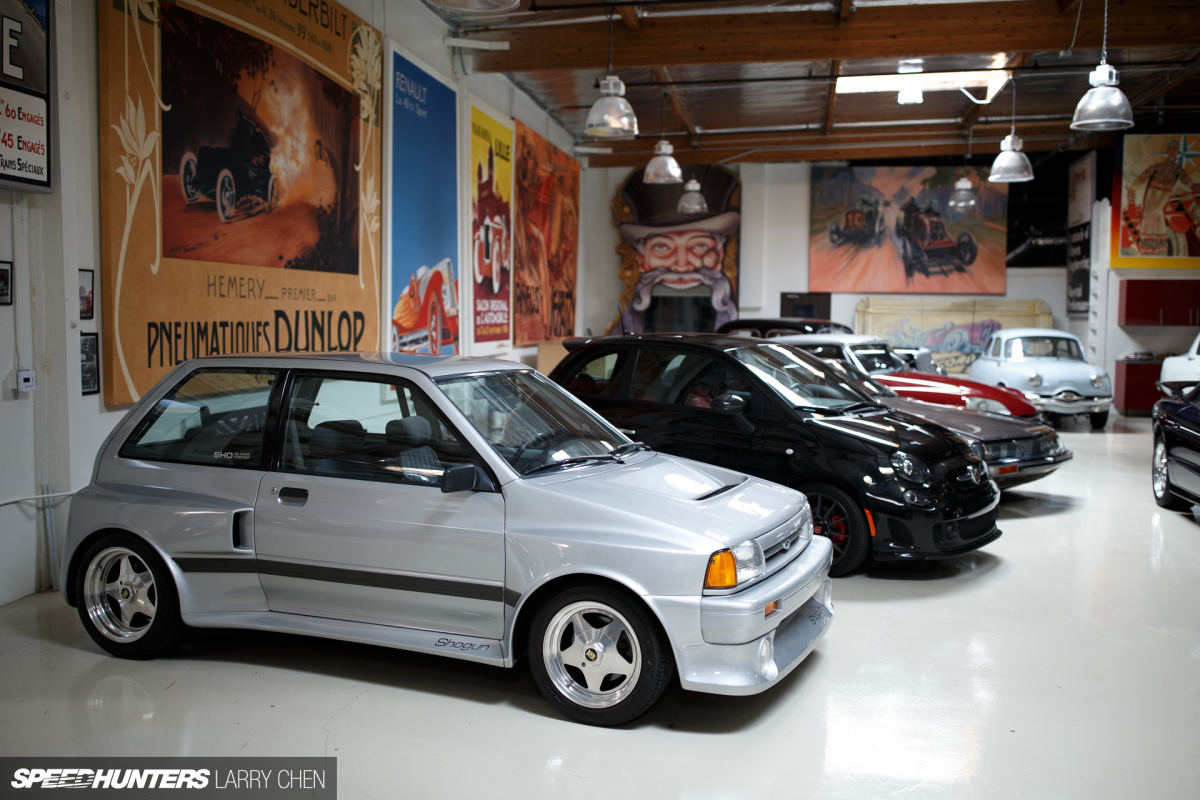 I've visited some of the world's greatest shops and collections, but those are businesses that have to make money.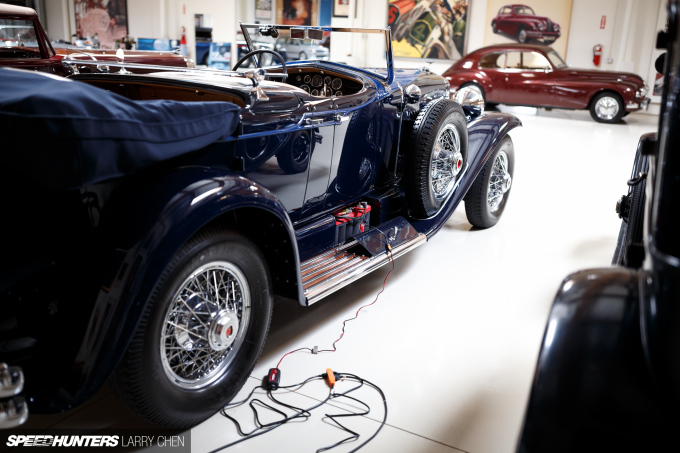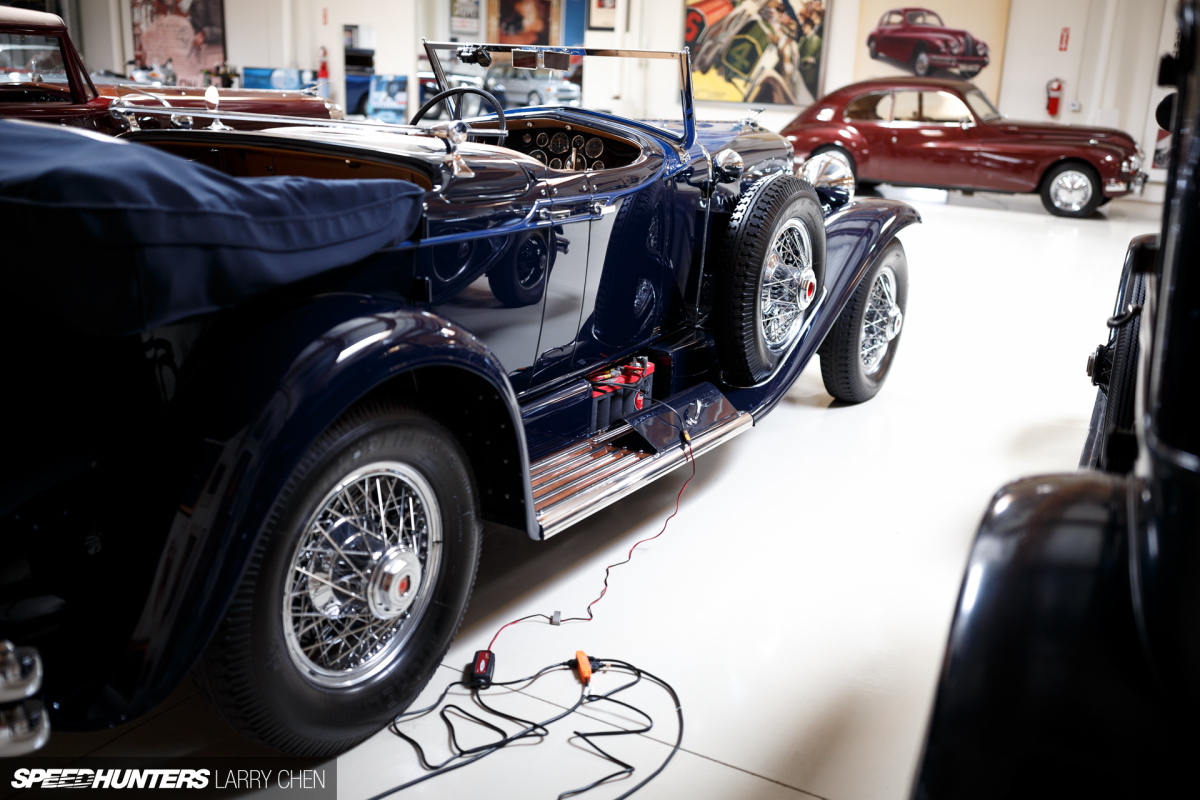 And this is why all the mechanics who work for Jay call it the "ultimate hobby shop." Because that's exactly what it is.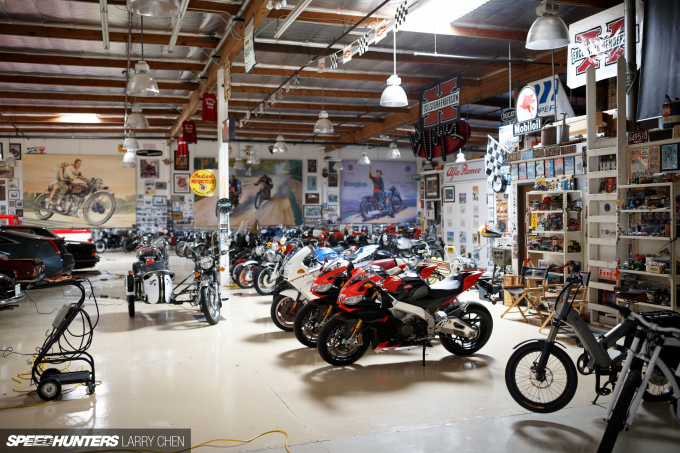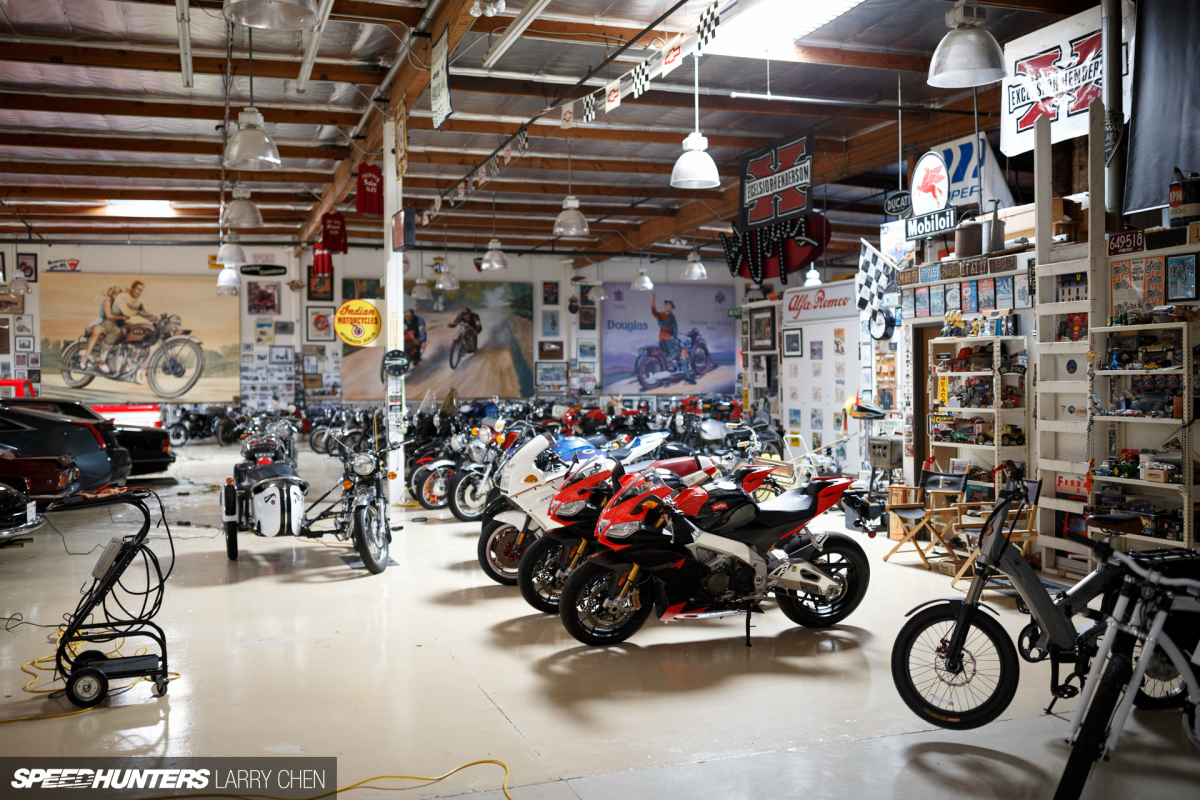 I want to thank my buddy Andreas from Ctek for inviting me out, and also Bernard and Per for showing us around. Most of all, I want to thank Jay for being the ultimate car guy. I hope you guys don't mind all the bonus pictures in the chapter below!
Larry Chen
Instagram: larry_chen_foto
larry@speedhunters.com
Cutting Room Floor