My mind has been blown, and the 2016 Tokyo Auto Salon hasn't even officially kicked off yet!
You see, I spent the better part of Thursday walking through the halls of the Makuhari Messe, dodging the piles of miscellaneous garbage that each booth generates while setting up their displays. It's something I've been doing for years now; calmly checking out what tuners and parts makers have been up to a day before the masses of JDM-crazy enthusiasts and media pack out the exhibition center's aisles. It gives me time to reflect on all the years that I've been coming to this show, and observe how it's all changed, evolved and this year – grown!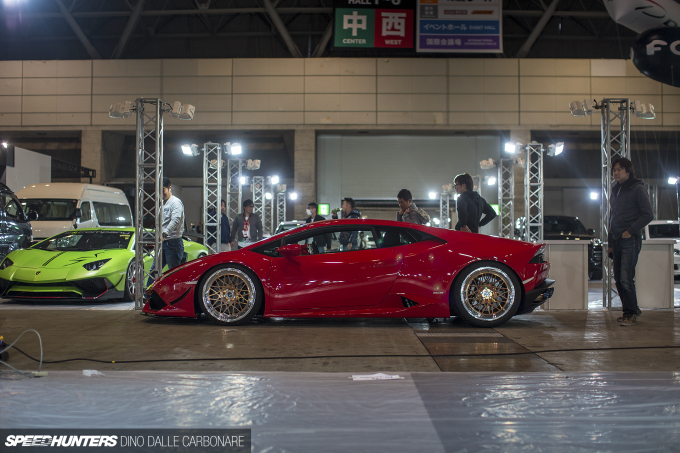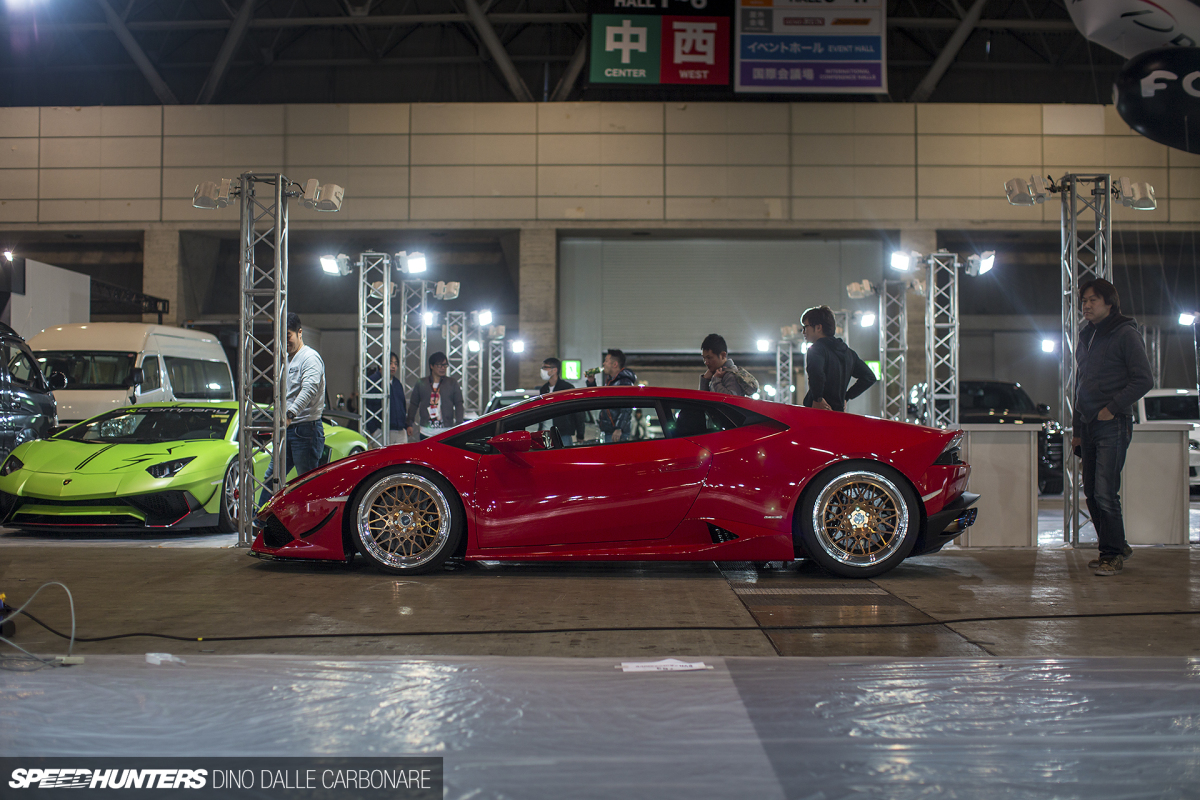 As you'll be seeing through the coverage I have coming up in the next week or so, TAS never really ceases to amaze. But before we get down to details and check out the coolest cars close up, you know you can always expect a little preview of things to come from me. And that's what Thursday was partly about; a chance to snap away at the cars that stood out the most and put together this small taster before the proper posts come.
To kick it all off, I want to show you a creation that hasn't been given a wide-body conversion. Crazy, I know! This Huracán is from the guys at The Check Shop, and I like it for the way it emphasises what a set of cool wheels and a proper stance can do to any car – even one as already beautiful as the new-gen baby Lamborghini.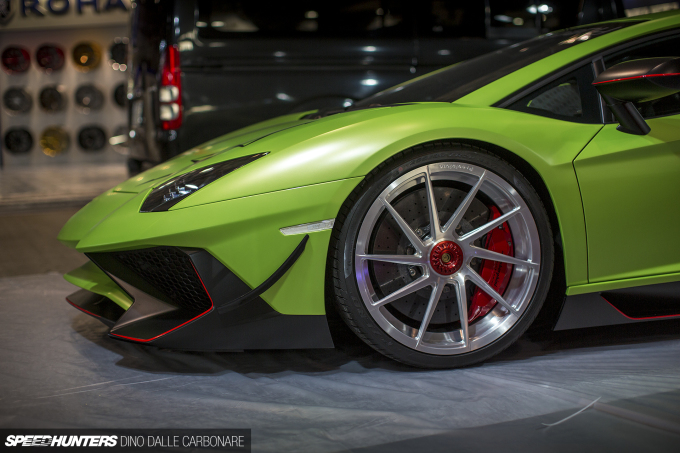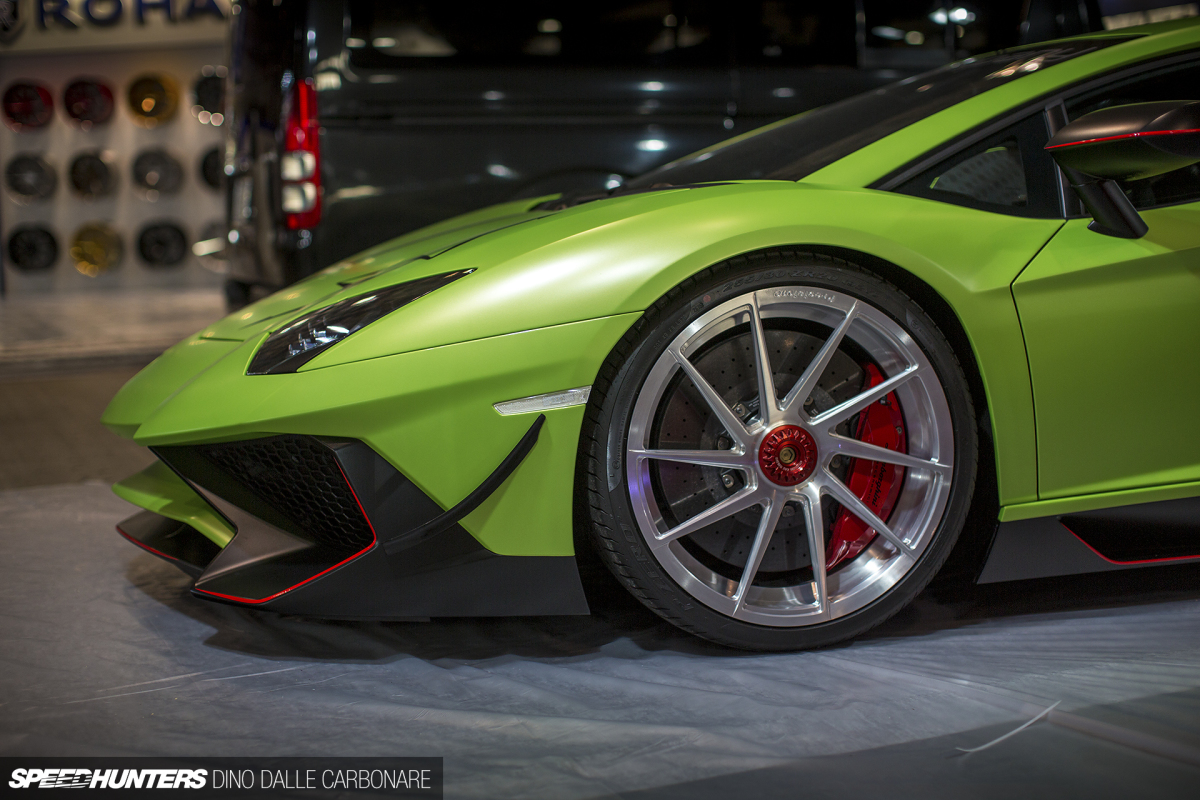 And the same goes for the Aventador built in collaboration with S & Company, parked next to it.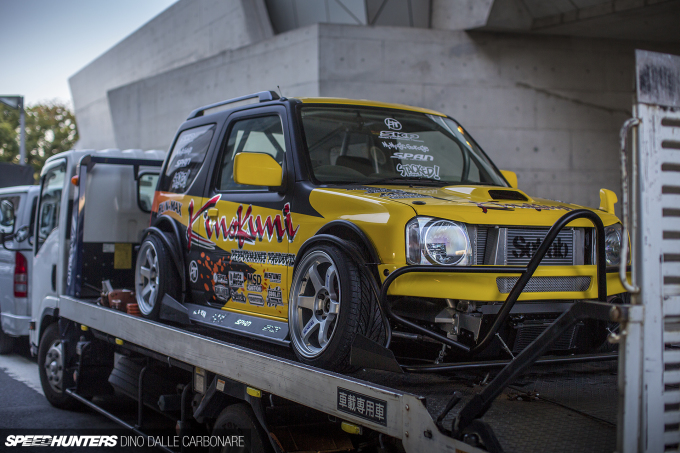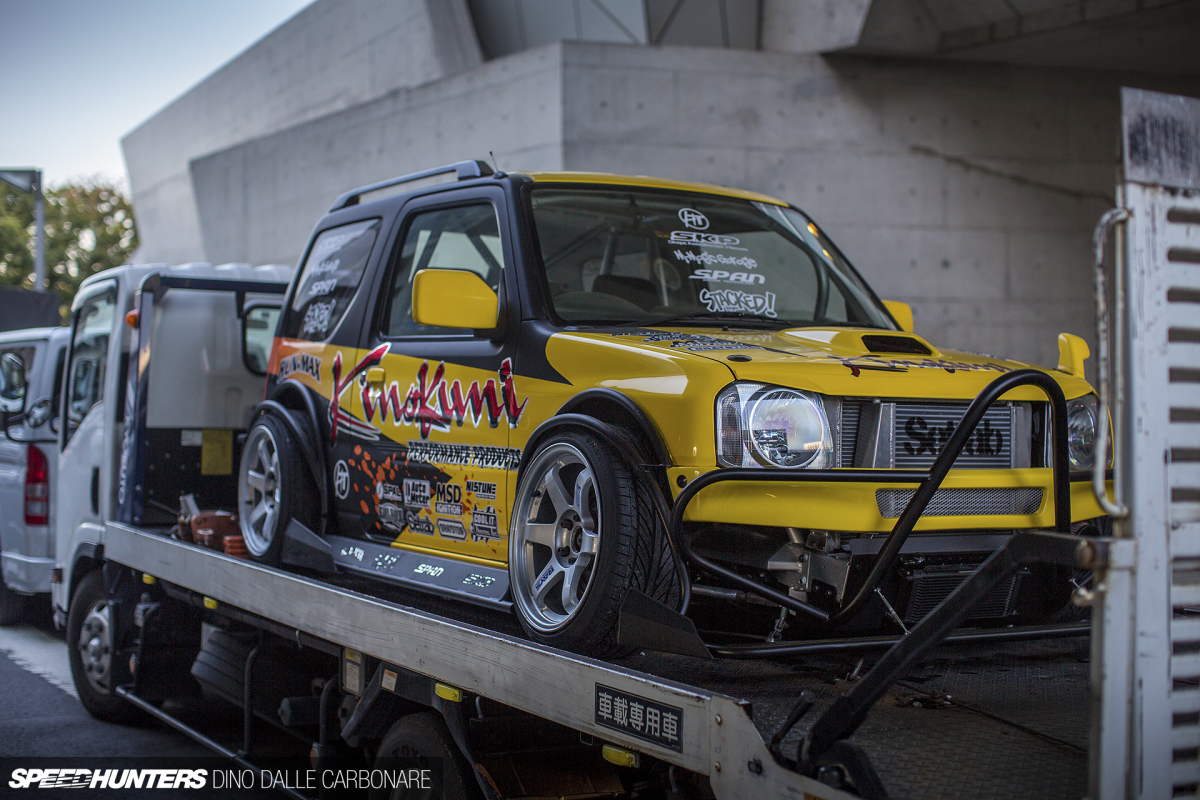 If you have a good memory, you might recall this Kinukuni-built and SR20-powered Suzuki Jimny we took a look at last year. Well, the car is back in 2016 and looking very close to completion with tubular fenders, bumpers and side skirts for a minimalistic take on things. It's impressively unique, so hopefully we'll get to see it skidding around in the very near future.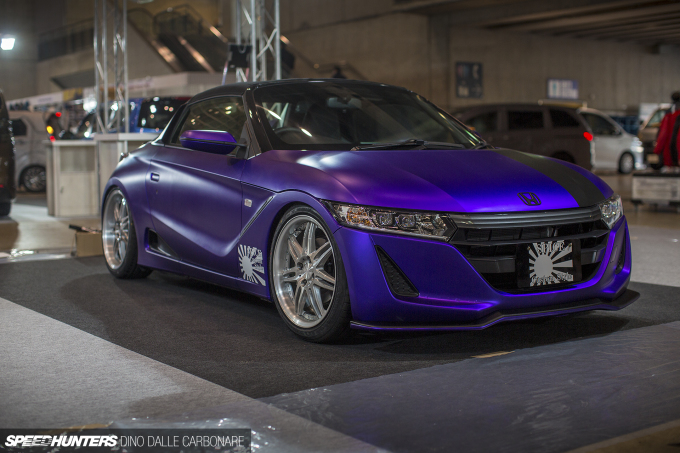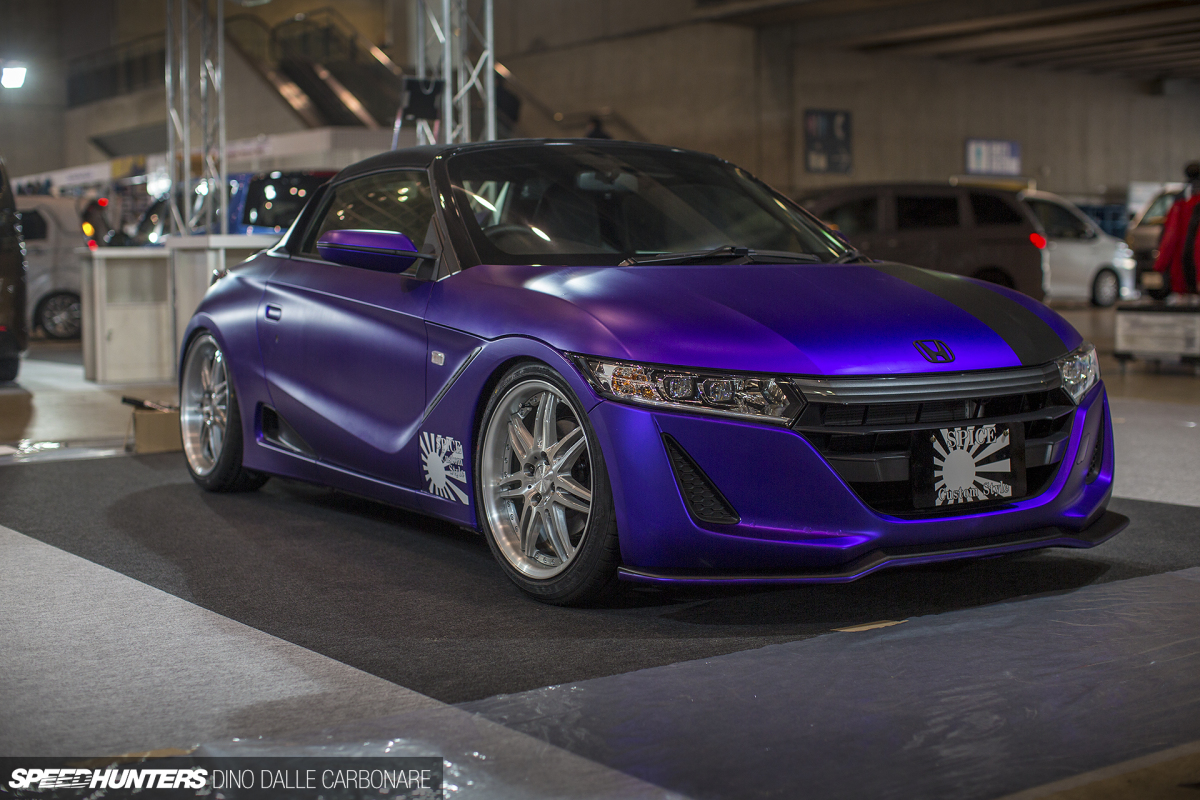 I was expecting to see a lot of Honda S660s at the show this year, and I haven't been disappointed. There are so many flavours on offer that it makes it really difficult to choose a favourite.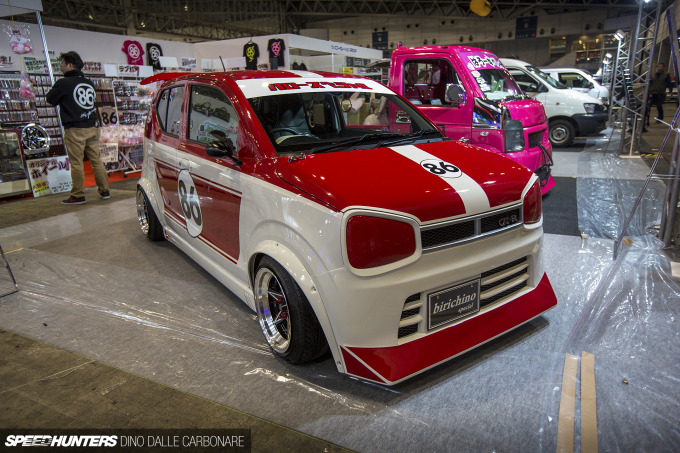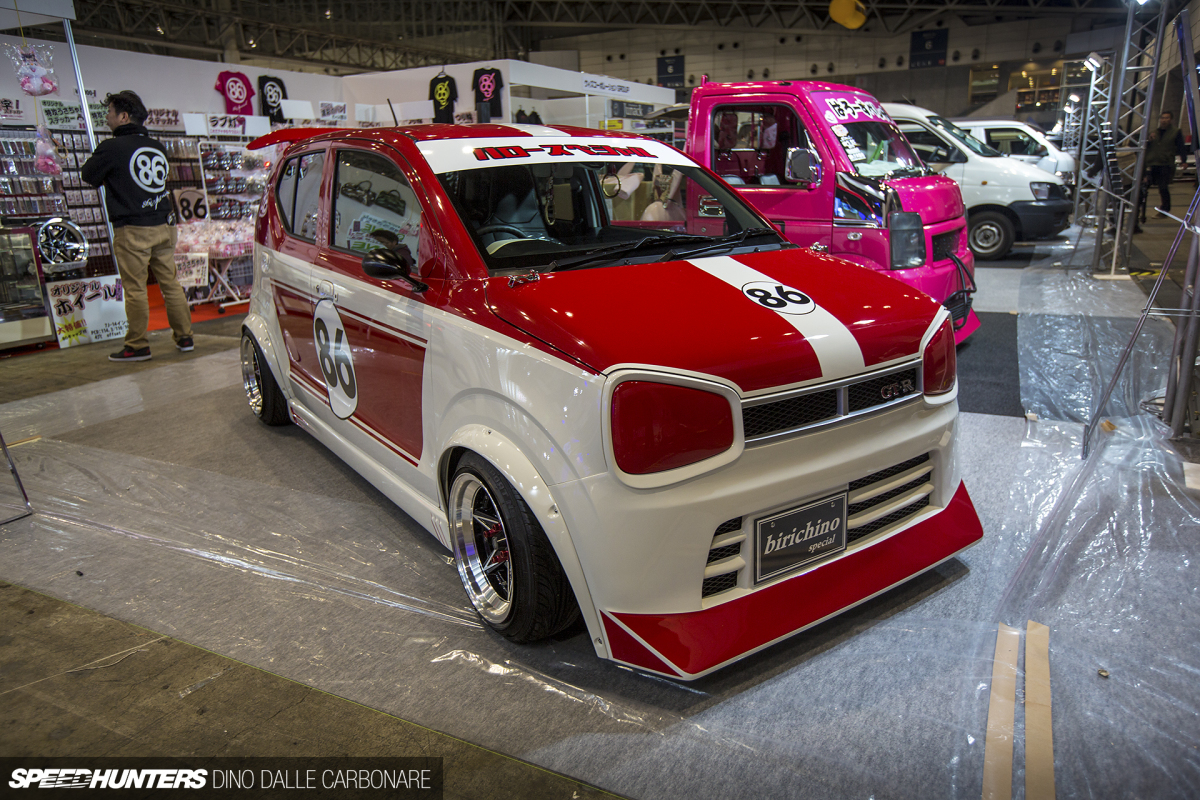 Sticking with Kei cars for a moment, it's impossible not to like the race Hakosuka conversion that Hello Special has given this Suzuki Alto! These guys do all sort of crazy stuff with Kei trucks and it's cool to see them play around with a new-generation model like this.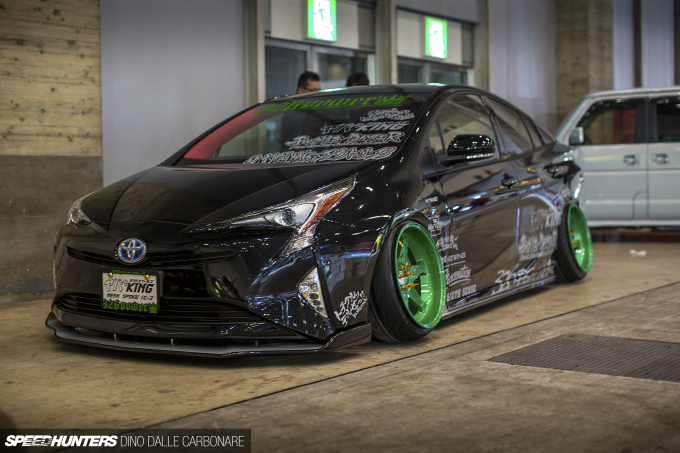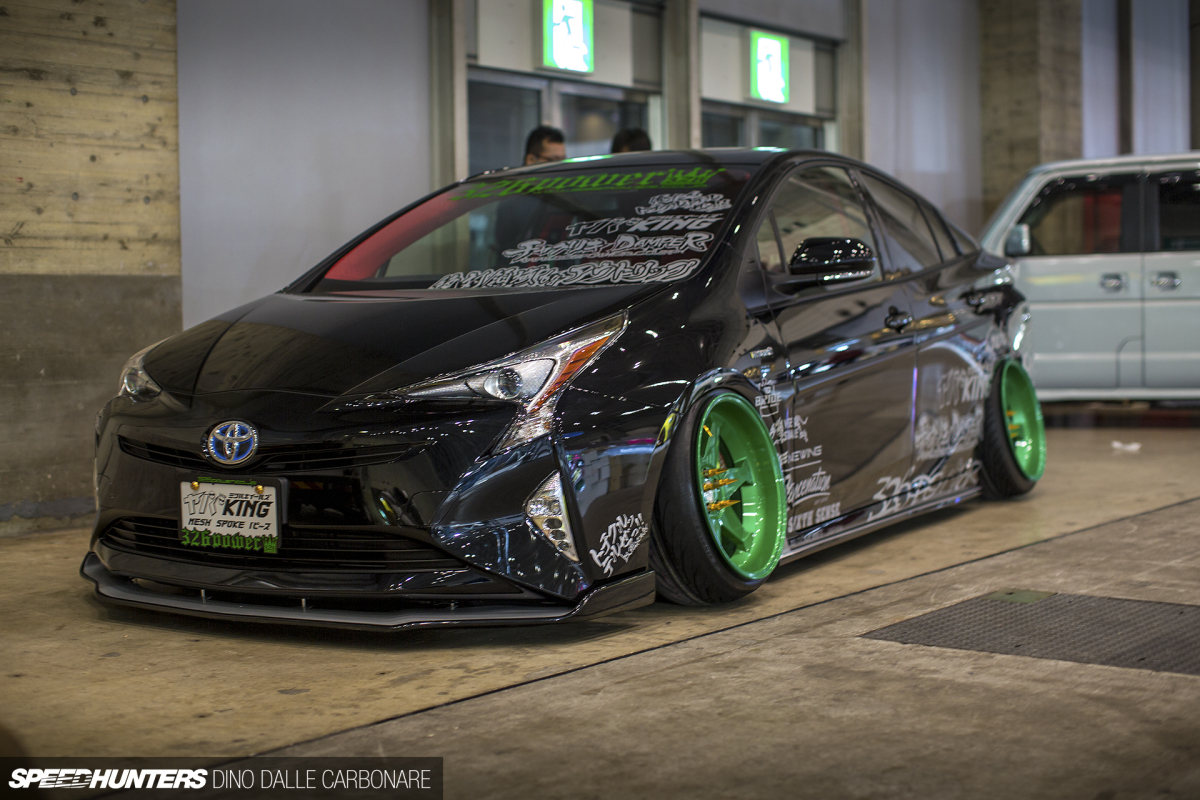 Tiny little eco-boxes might be the right way to go if you want to minimise your motoring costs, but if you listen to Toyota it's hybrids that we should all be driving. So with the release of the new Prius, it was inevitable that there would be a host of upgrade parts on show at TAS this year. While most companies have stopped at simple aero pieces and dress-up goods for the exterior and interior, 326 Power has said screw it, and slammed the awkwardly-styled Prius on its colourful wheels and dialed in as much negative camber as possible. Onikyan Prius? It certainly looks that way!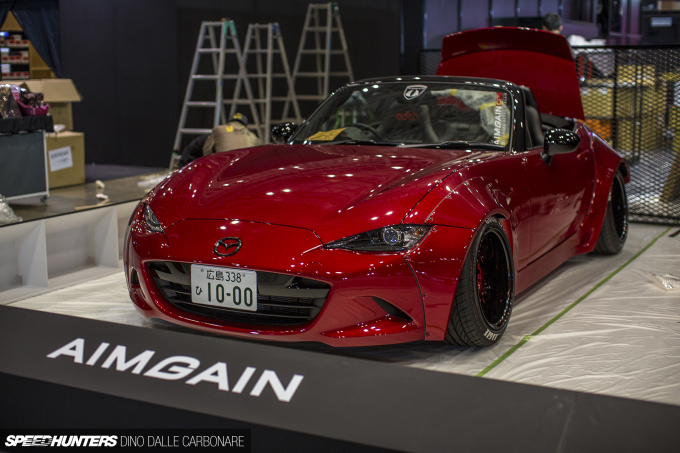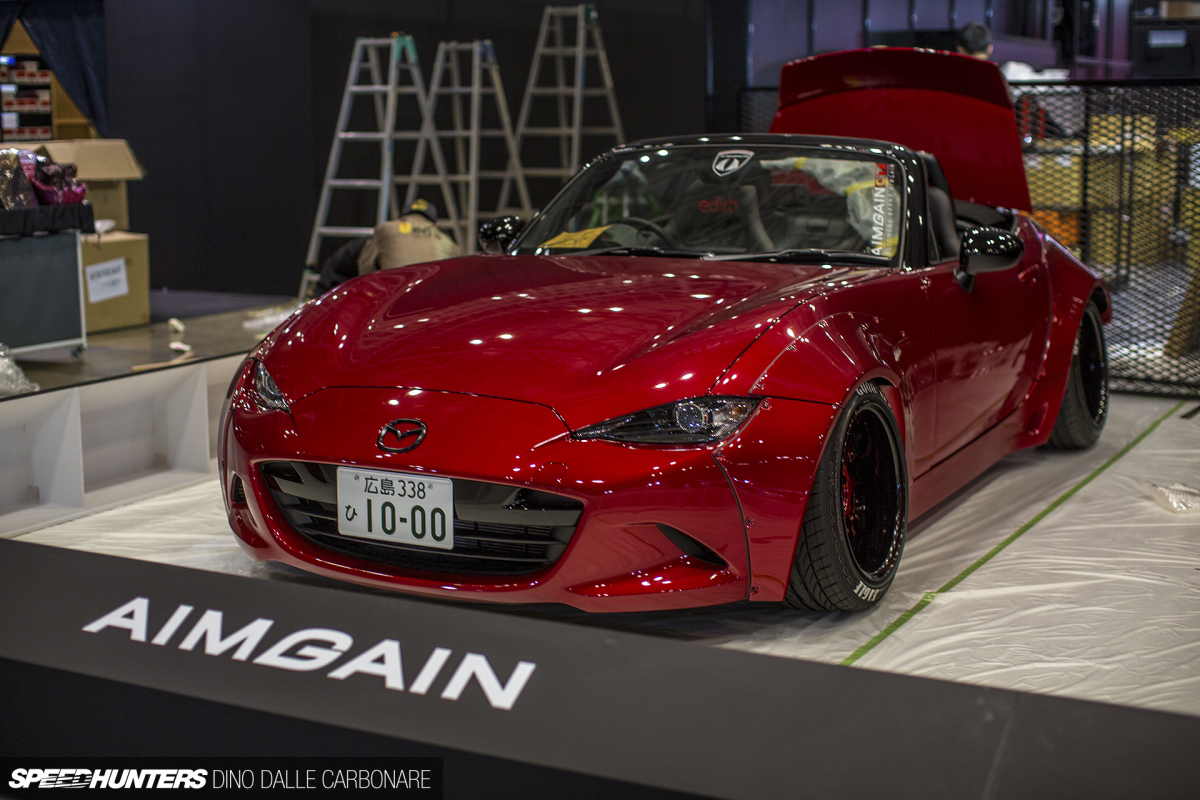 From the masters of style at Aimgain, another new JDM machine has been given the full treatment. And I have to say, it's just so hard not to like over-fendered cars built to this level of quality. I'm not sure what this sort of ride height would do for the handling though, but show car fans will surely love the overall vision.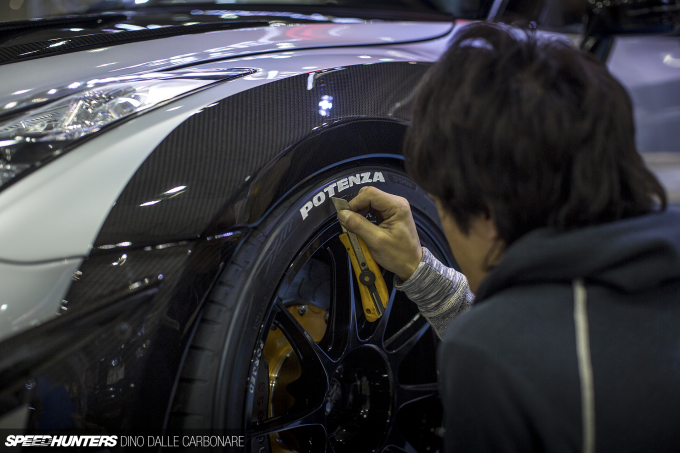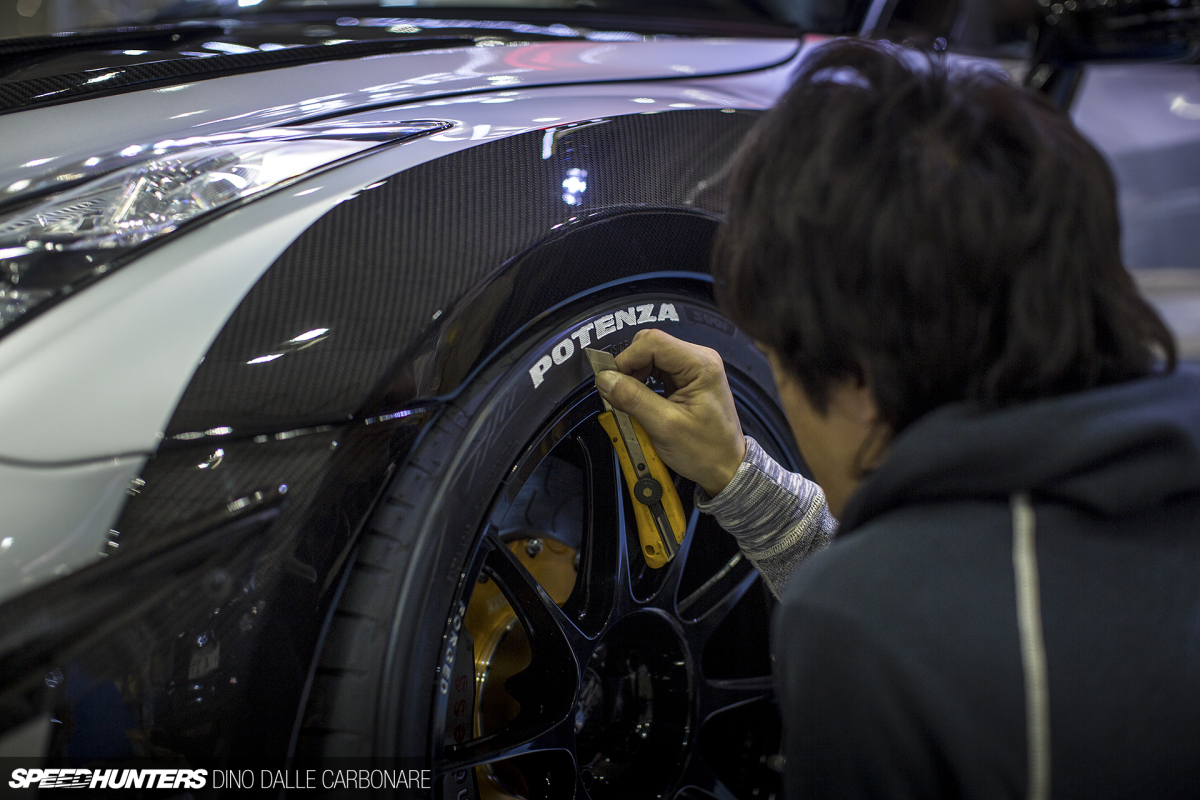 When I dropped by the Top Secret display, everyone on hand was busy adding the finishing touches.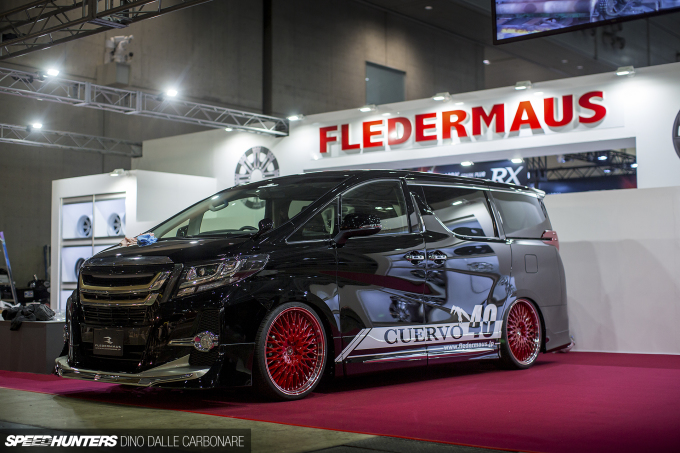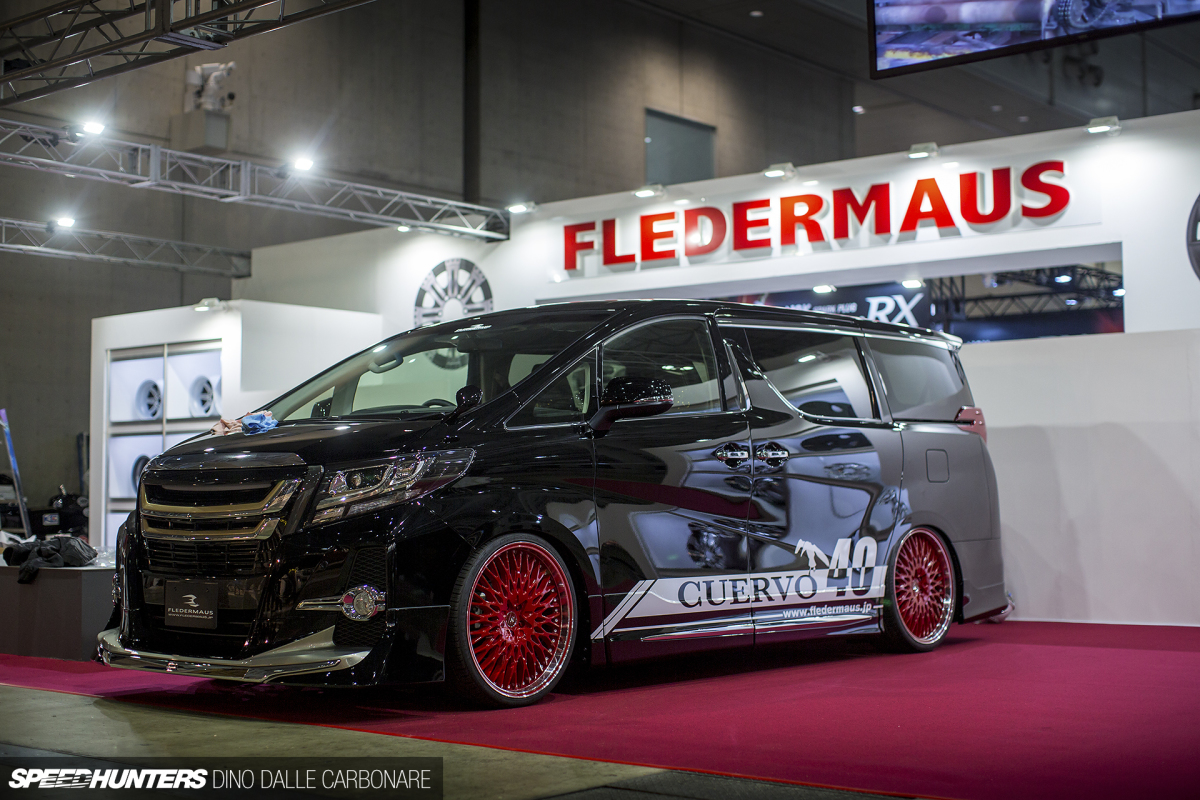 Vans, vans and then some more vans! Japan loves them, and when that happens you know tuning and customisation will follow. New-gen Toyota Alphards and Vellfires are everywhere throughout the four main halls, and presented in many different flavours. I'll definitely have to touch more on these during my main TAS coverage.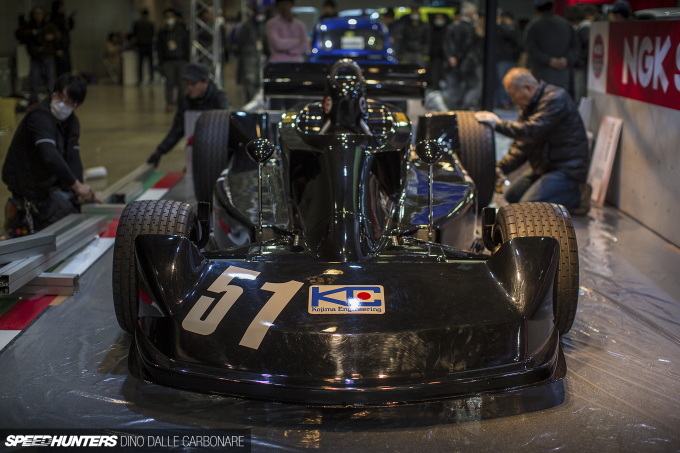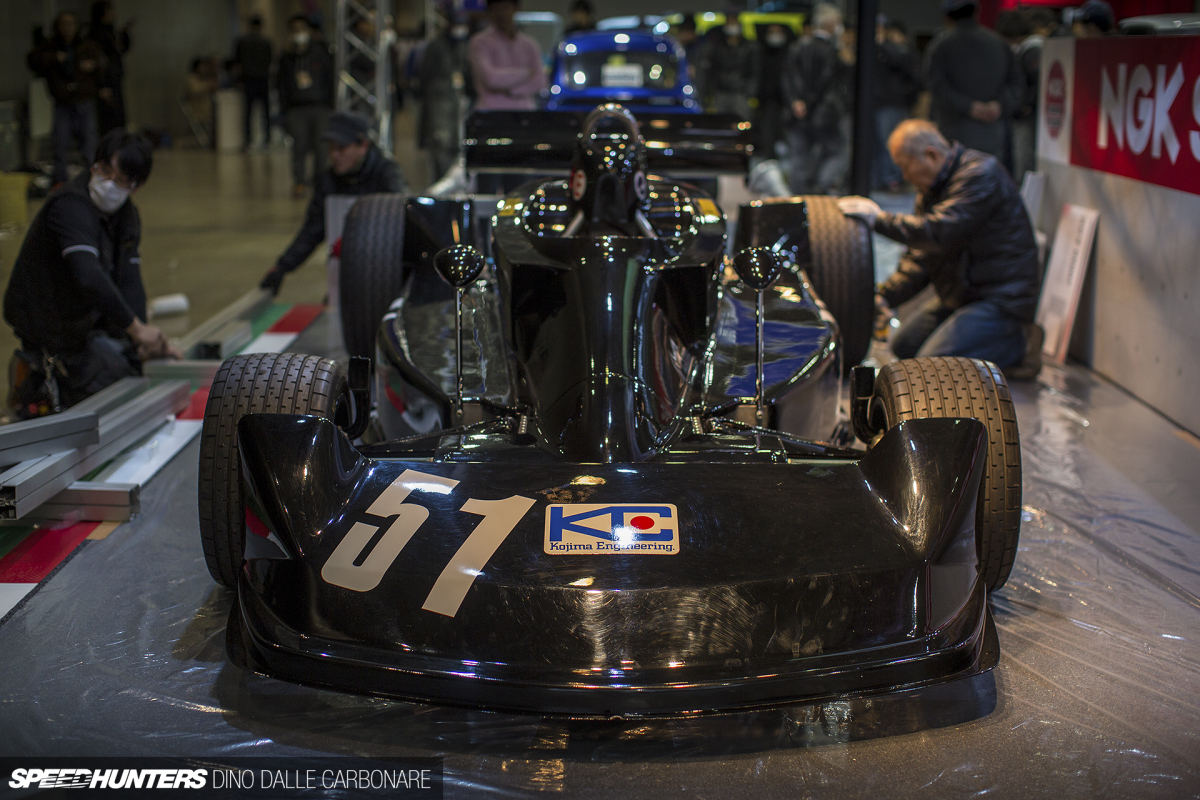 This year Fuji Speedway has a display to commemorate its long history, and there are some pretty epic race cars from yesteryear to drool over.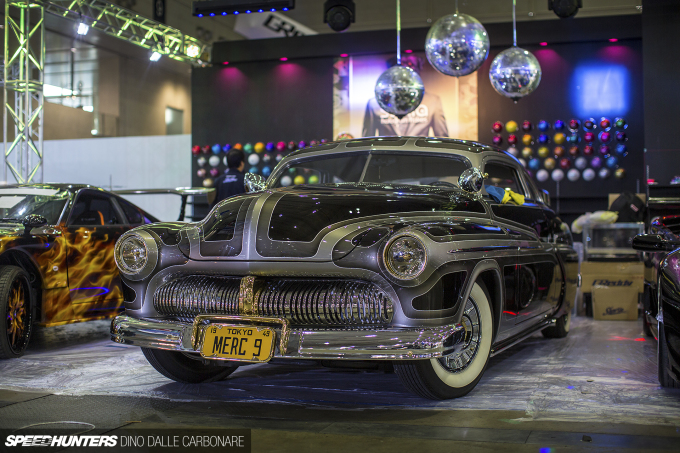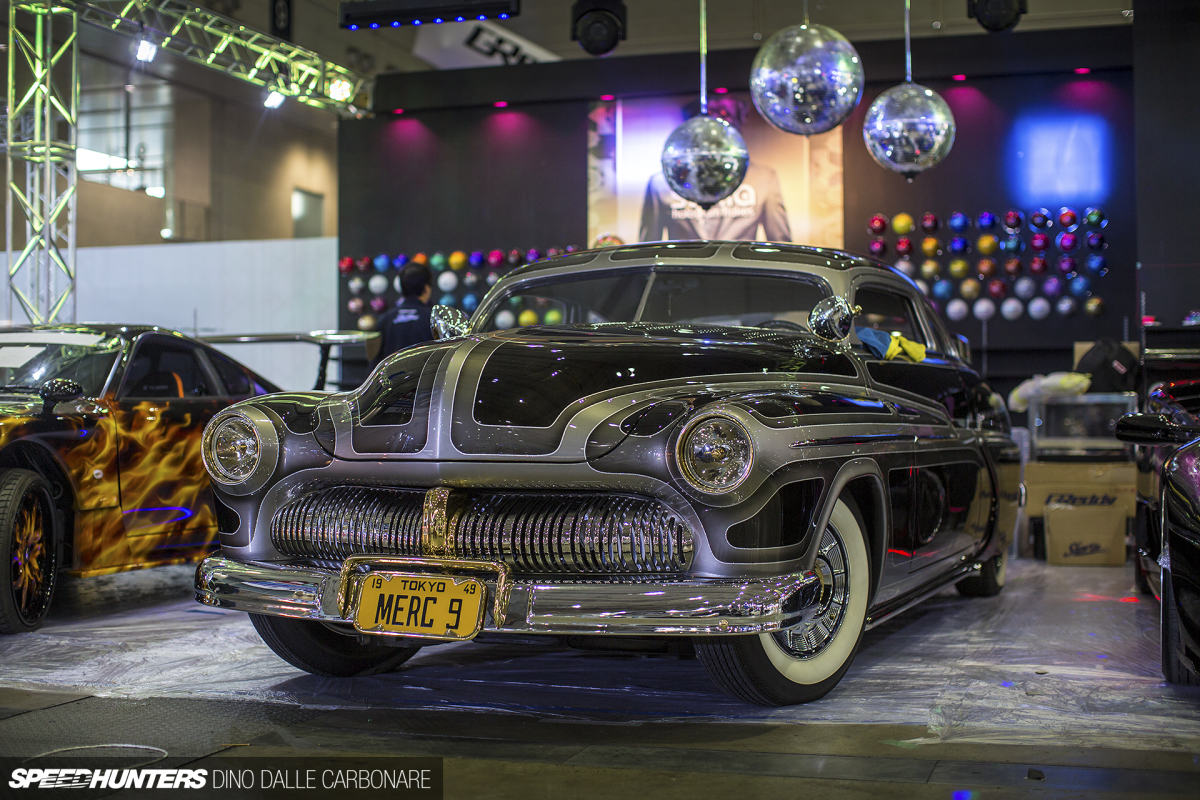 Check this out – a lead sled at TAS! Now, this is something I want to see more of – the type of car, not this actual Mercury, which we of course have already featured in detail.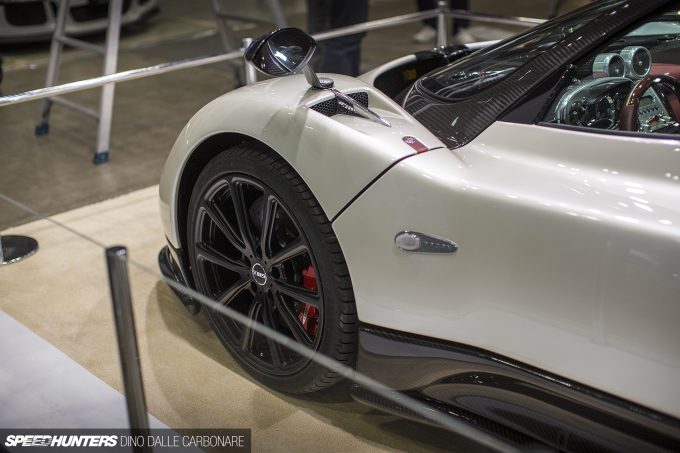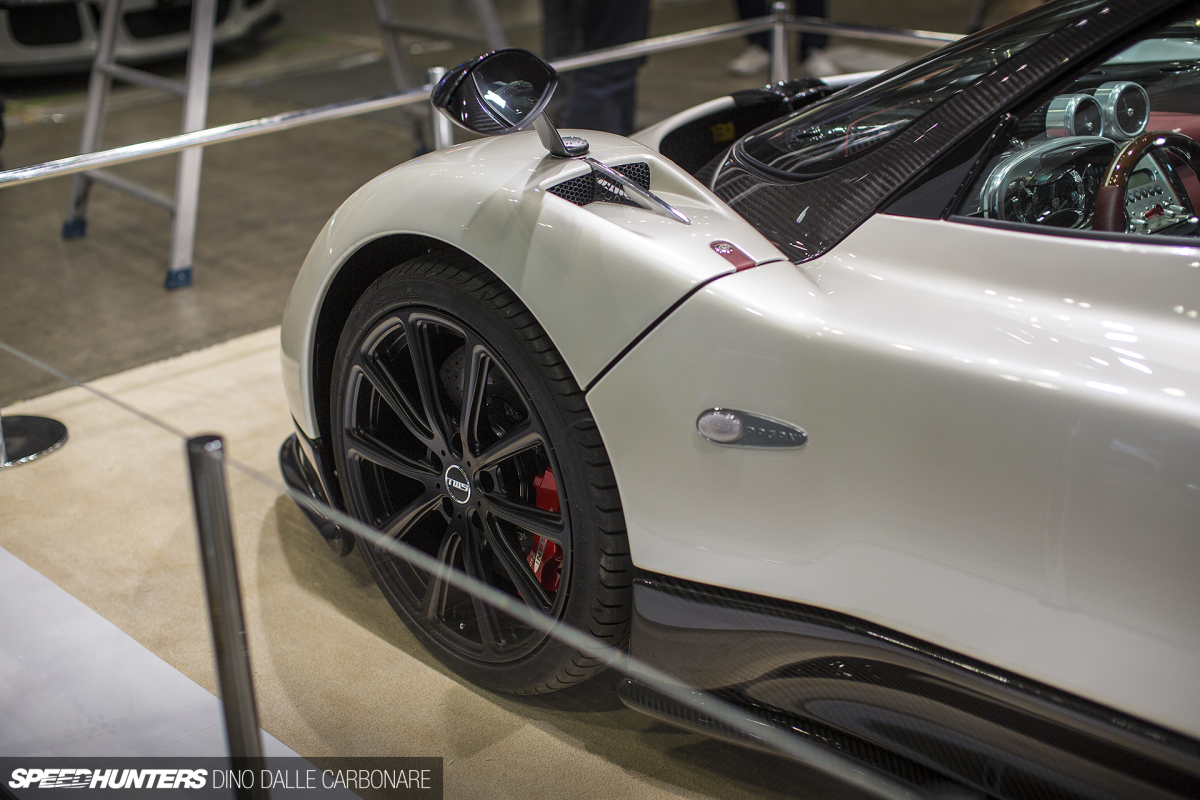 TWS always has a high-end selection of cars to showcase its forged wheels, but a Pagani Zonda? I wonder if Horacio would approve? I'm sure this thing will get its fair share of attention from passers-by over the weekend.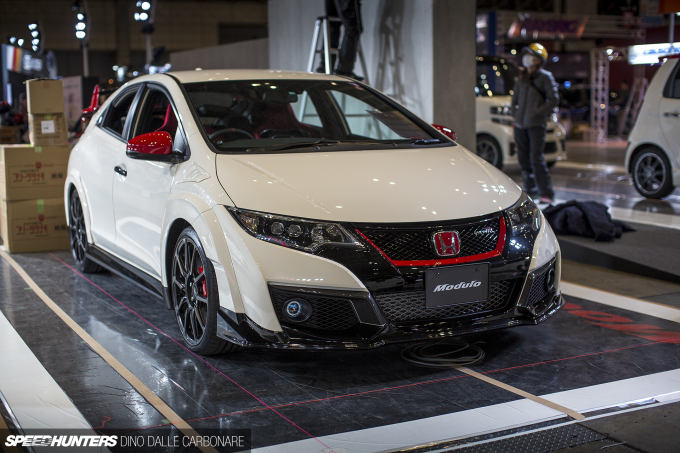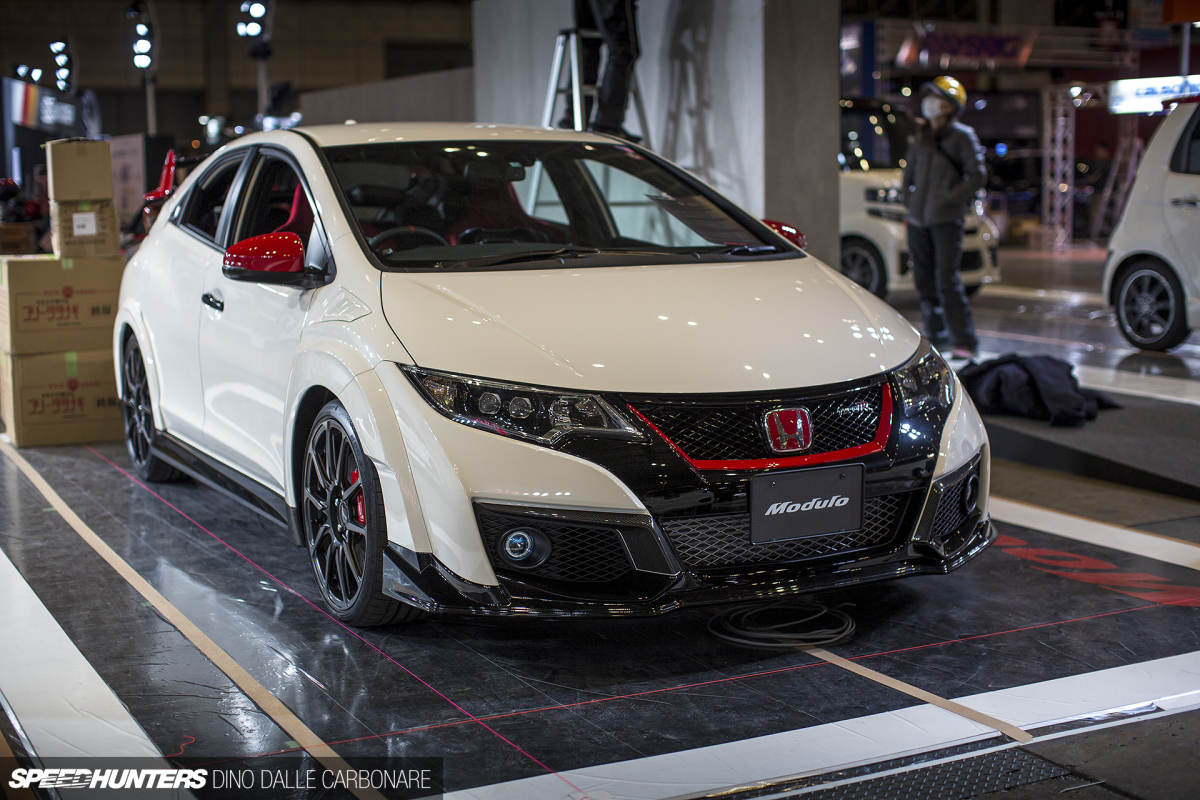 The new Civic Type R has barely been released and Honda offshoots Mugen and Modulo have already come up with their own versions. Don't expect more power though – visual upgrades are all that's on offer with these two cars.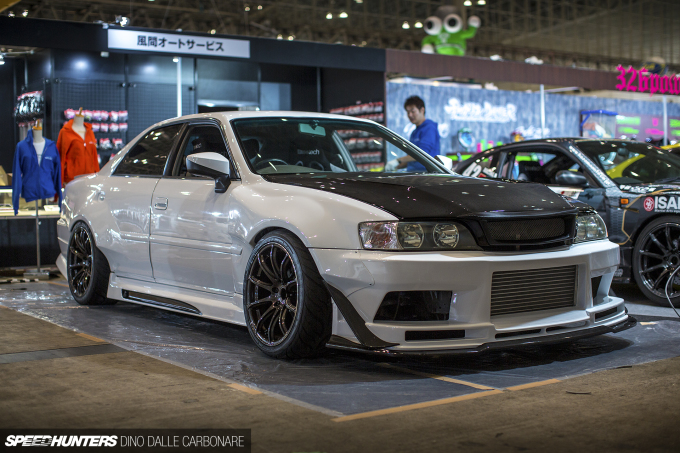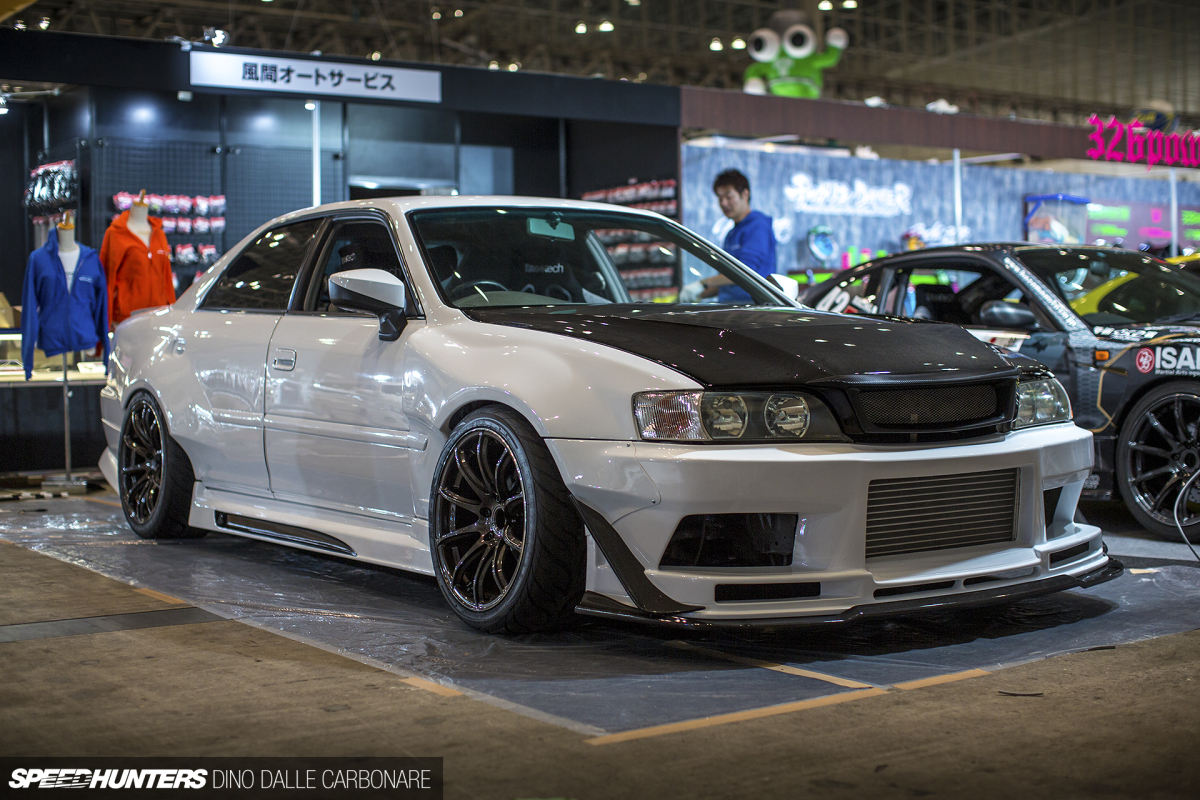 Kazama Auto's love for one of Toyota's most revered rear-wheel drive sedan chassis continues, and to celebrate it's come up with an all-new wide-body aero kit for the JXZ100. You can expect to see the same kit on Andrew Gray's FD car this year!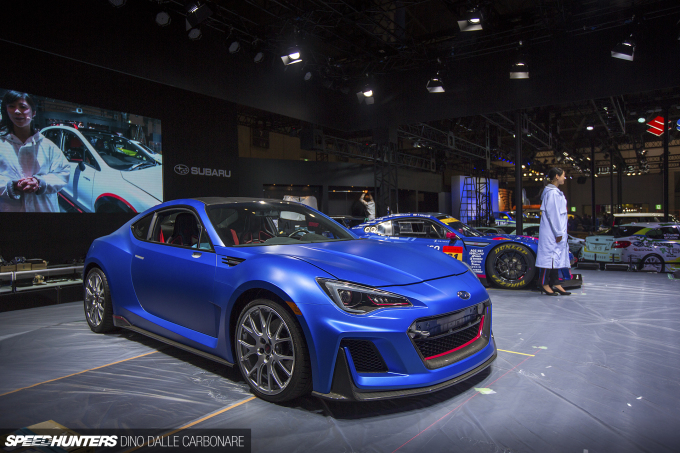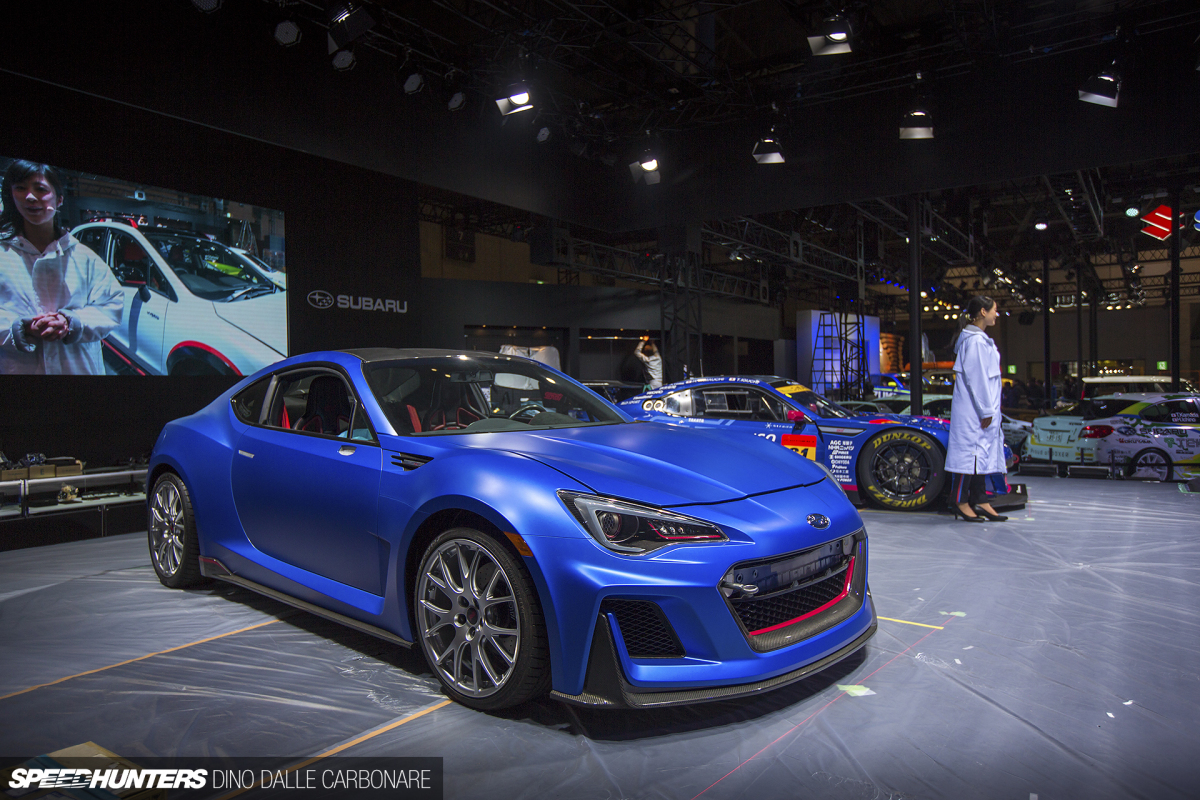 STI – just what are you cooking up for us here?! This hot BRZ wasn't the only cool concept I spotted on the Subaru Tecnica International display, there was also an STI version of the Levorg, perhaps to celebrate the car's entry into the BTCC?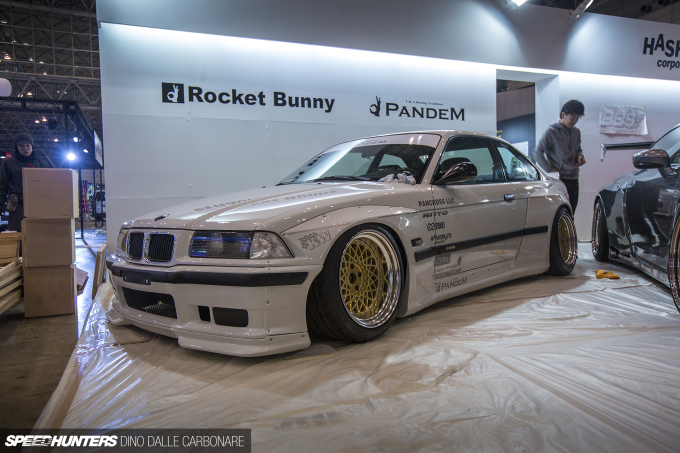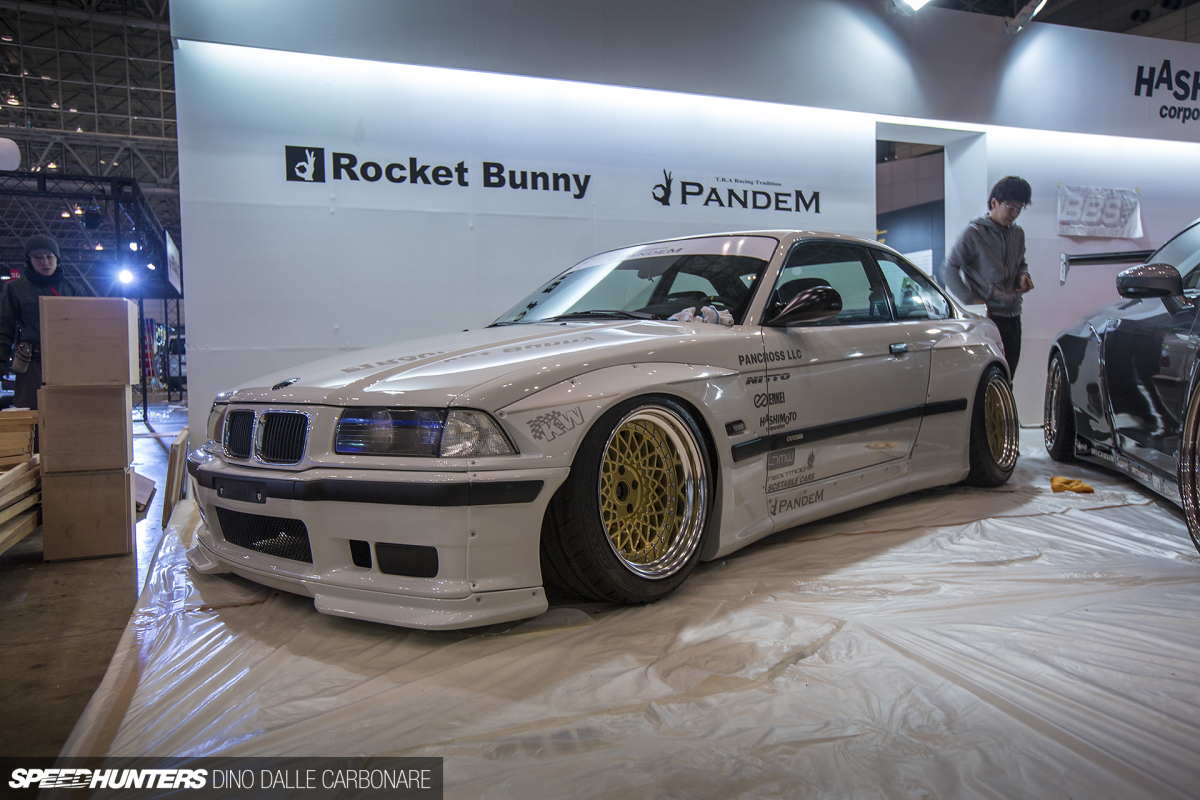 Miura's Pandem kits for BMW E36s and E46s are just too cool. Damn this over fender fad – you can't help but love it, no matter what platform it's applied to.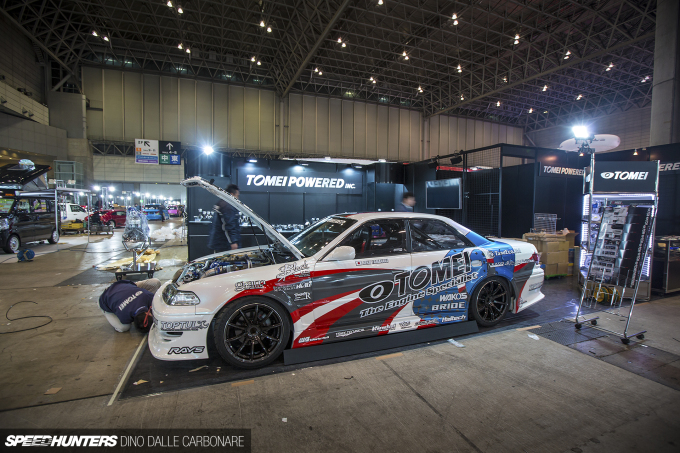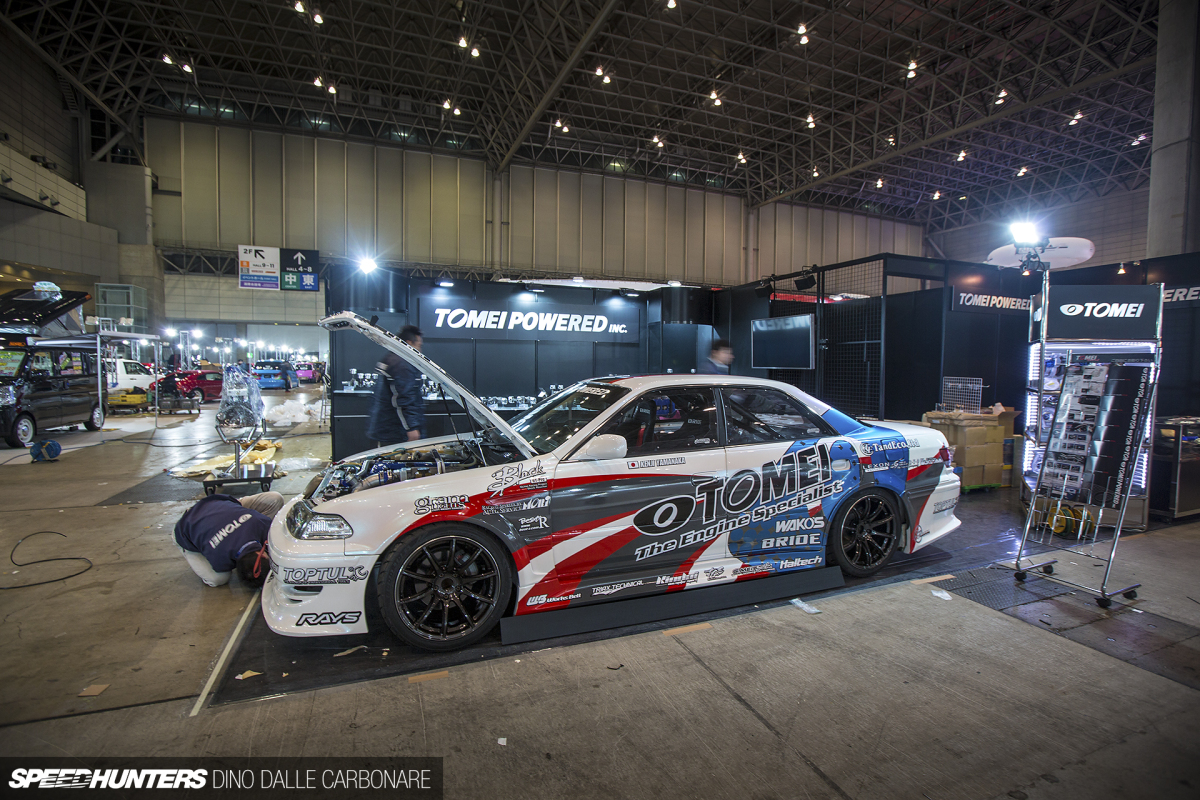 Tomei Powered back at TAS – this was a bit of a surprise!  It's been many years since the engine parts specialist has had a booth at the show, and on its return it's gone all-out with a cool selection of stroker and turbo kits, as well as Kenji Yamanaka's FD JZX100.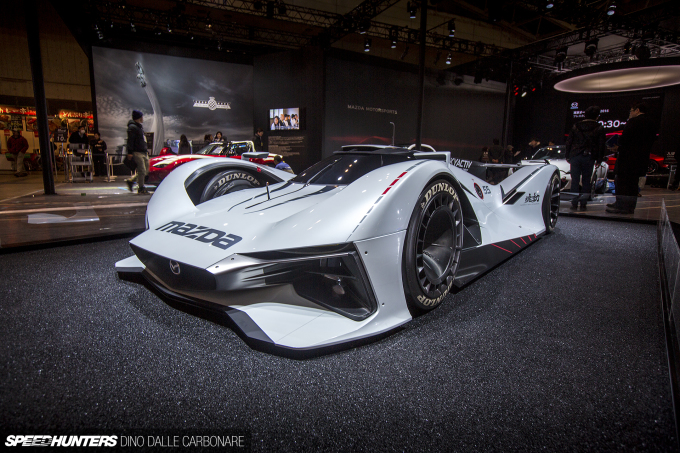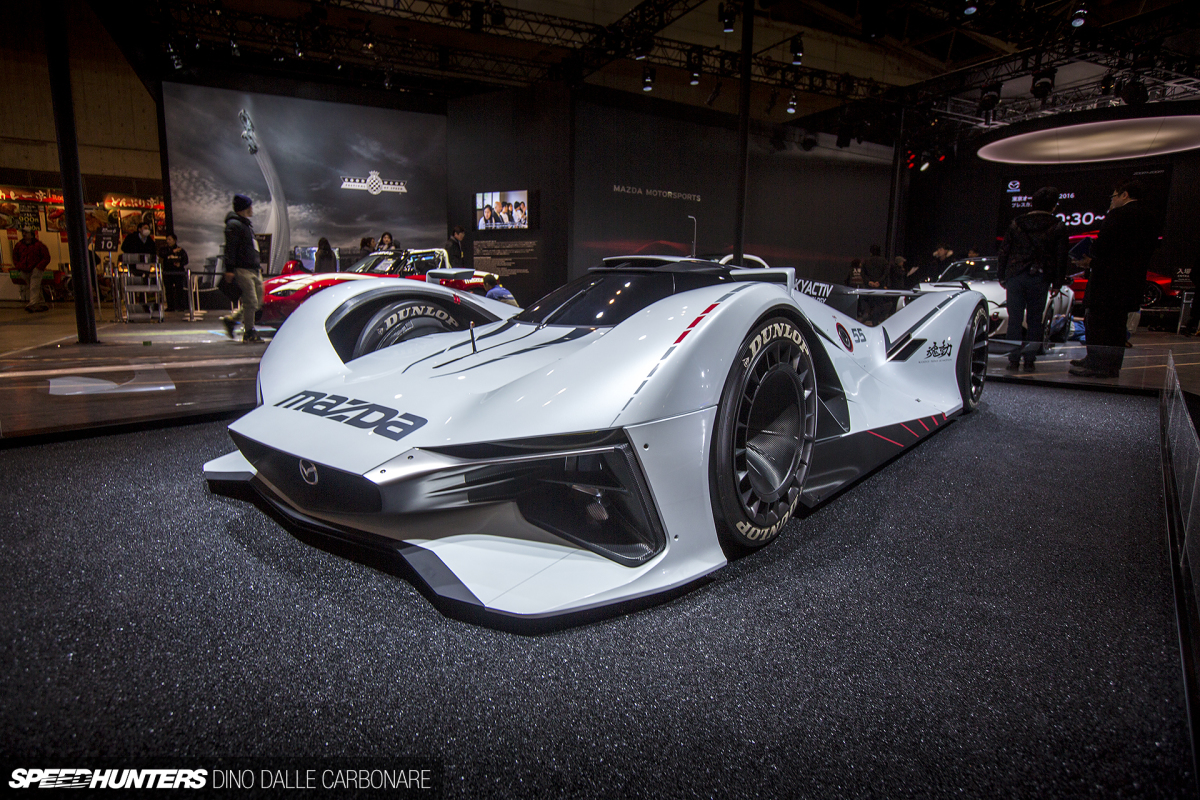 Mazda has been doing a lot right lately, and this LM55 Vision Concept is the cherry on the cake.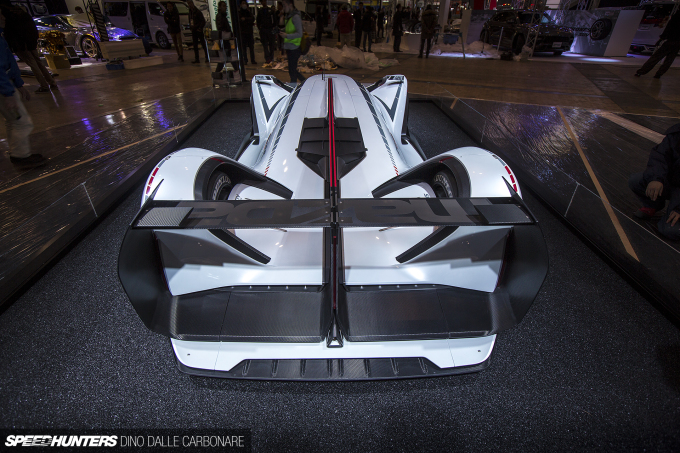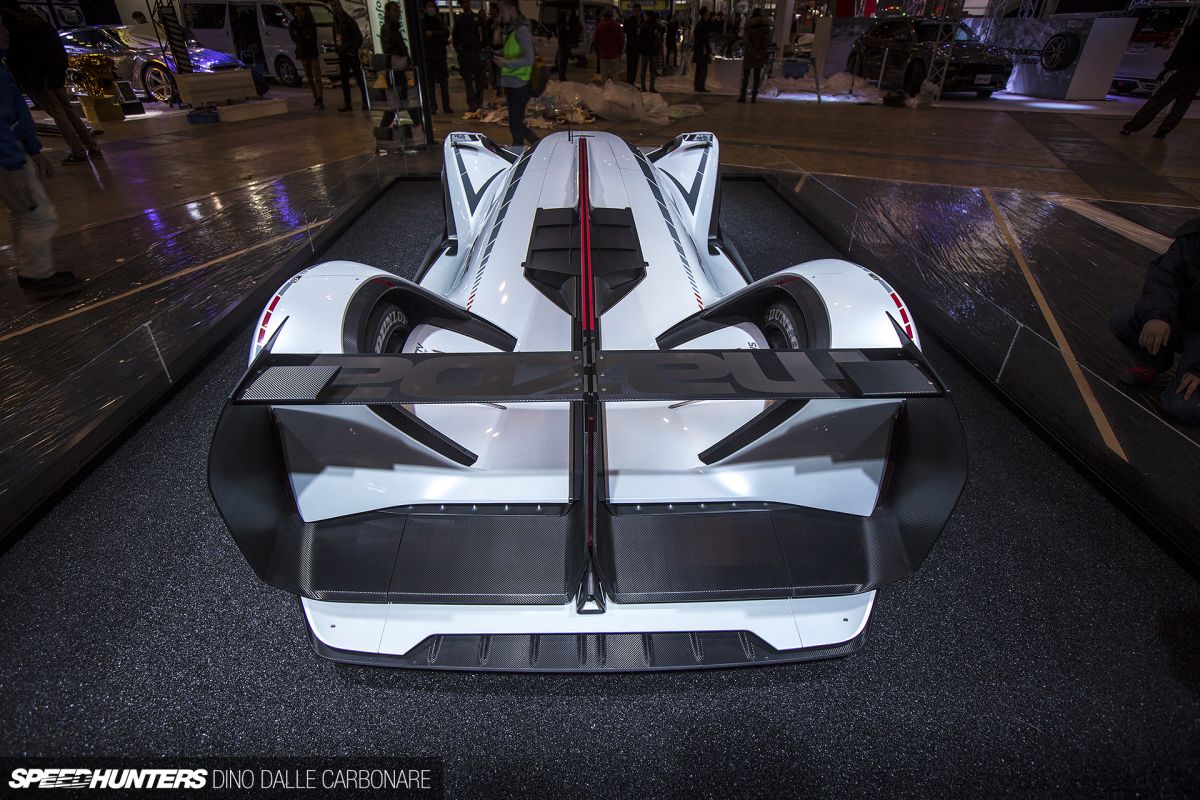 I mean, just look at it!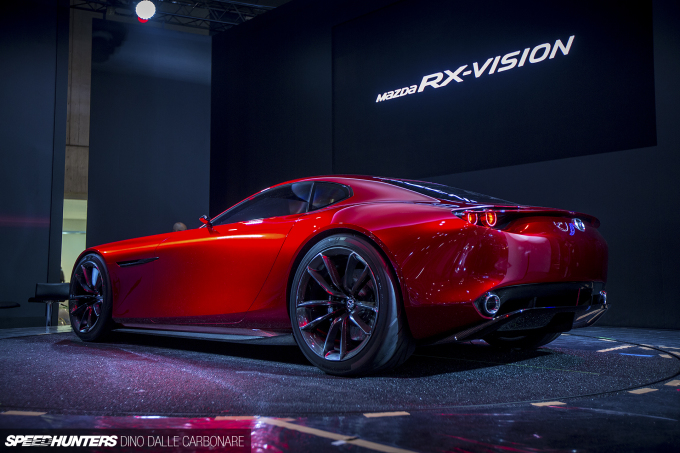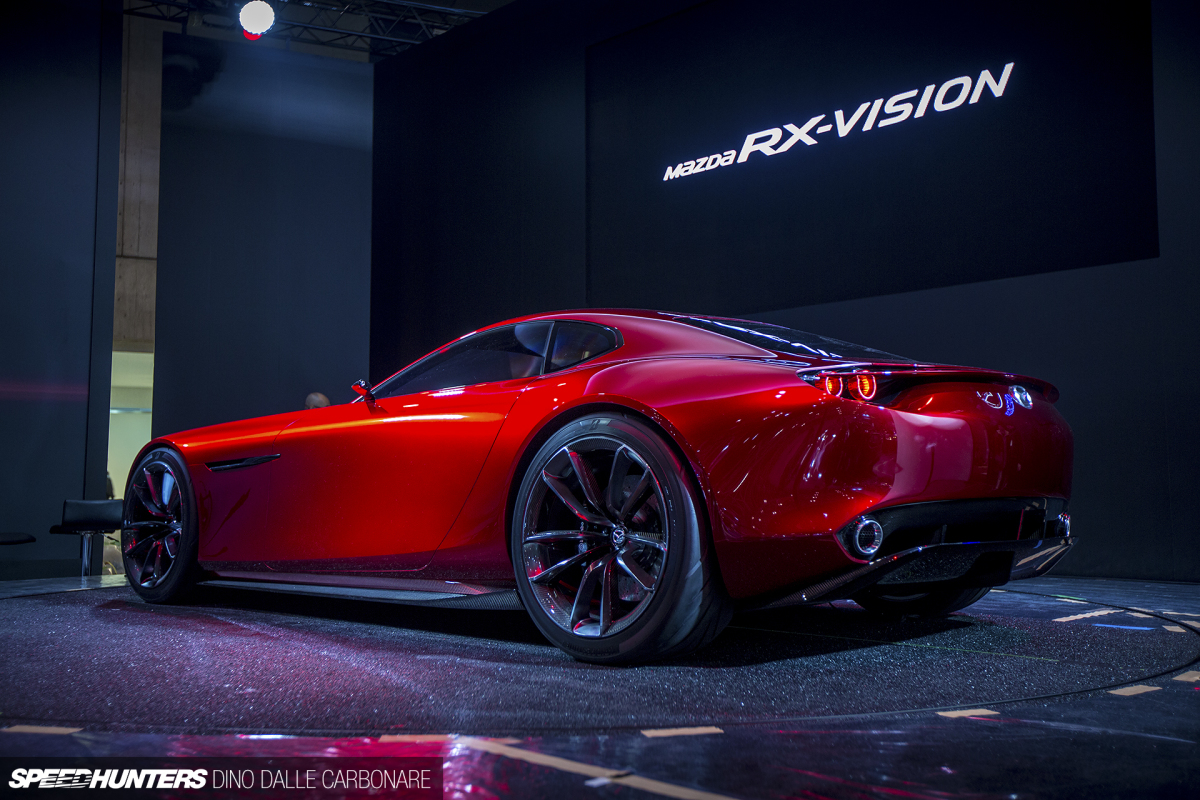 Then of course there's this – the RX-Vision. I can't wait to see how Mazda makes its rotary return with this thing; the proportions are pure sex and I'm not exaggerating in the slightest.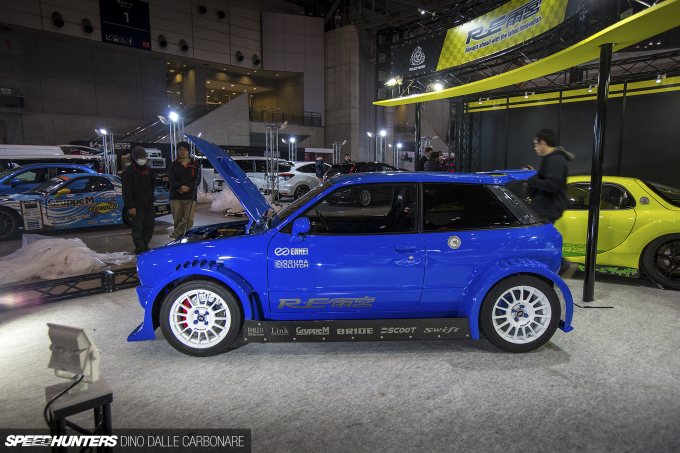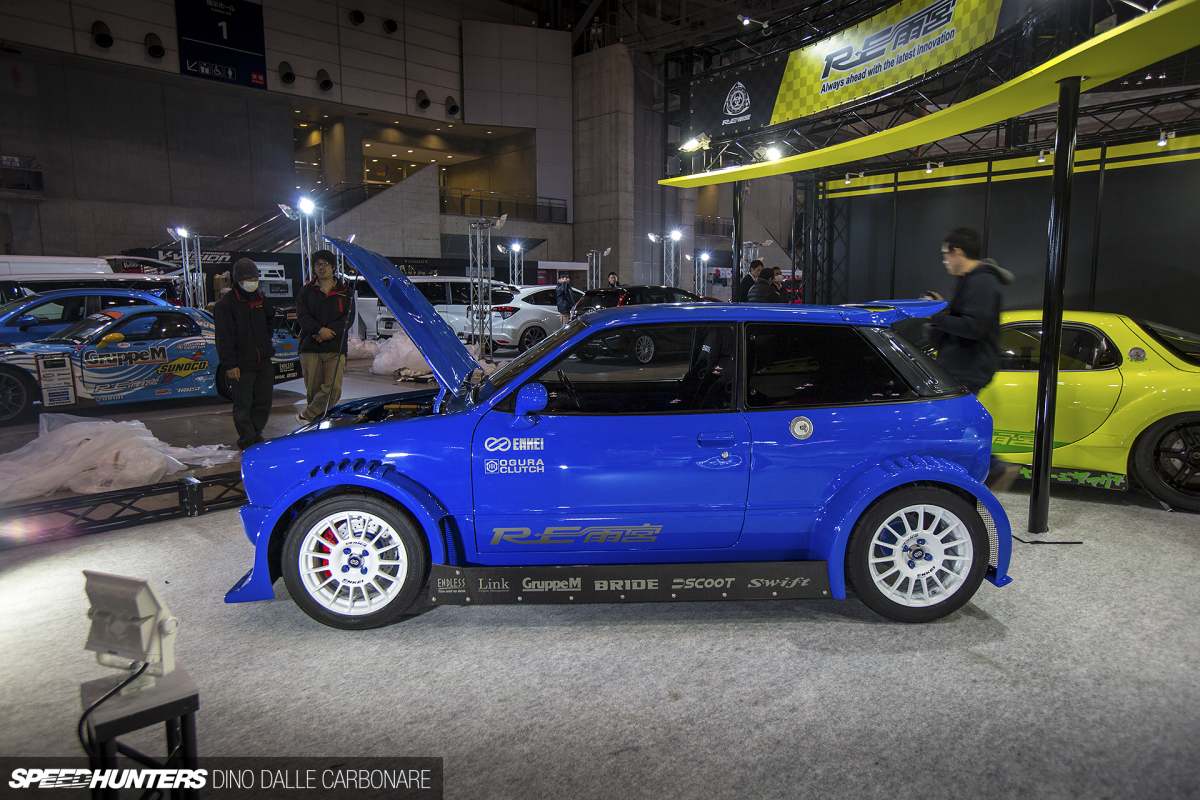 There was a lot of buzz (pun intended) over at the RE Amemiya booth with this Mazda Chantez.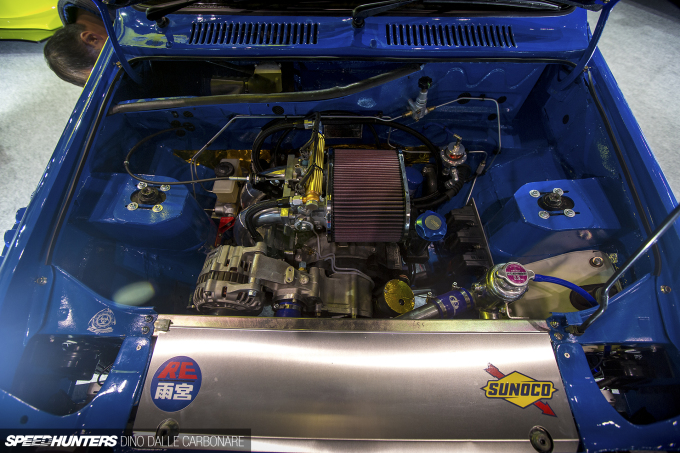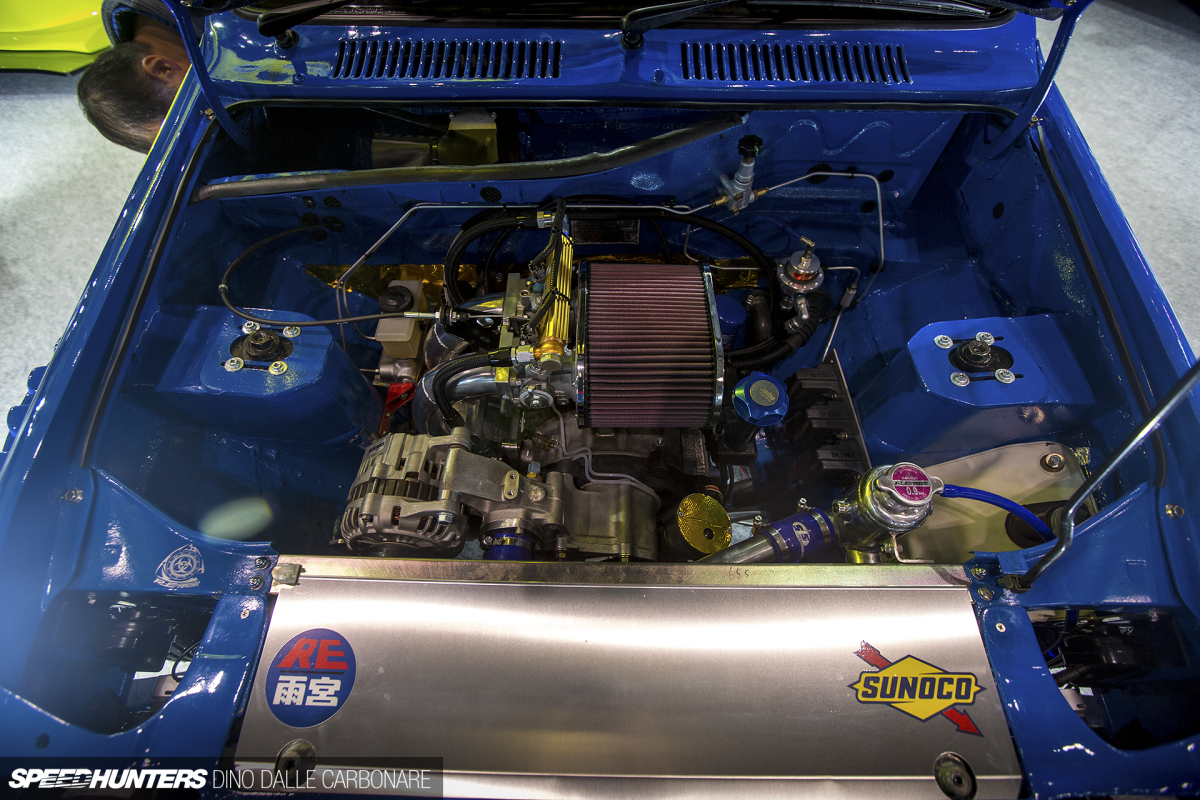 A tiny little city car back in the '70s, Ama-san has spent the last few months working flat-out to transform this example into a wide-body beast powered by a naturally aspirated 13B rotary engine. There's a full feature coming on this of course!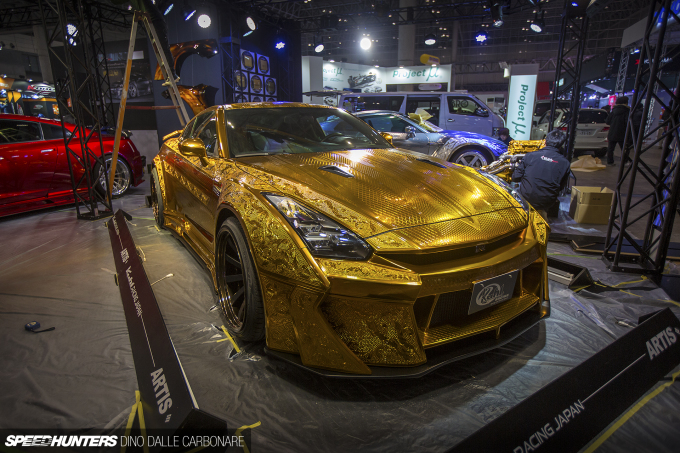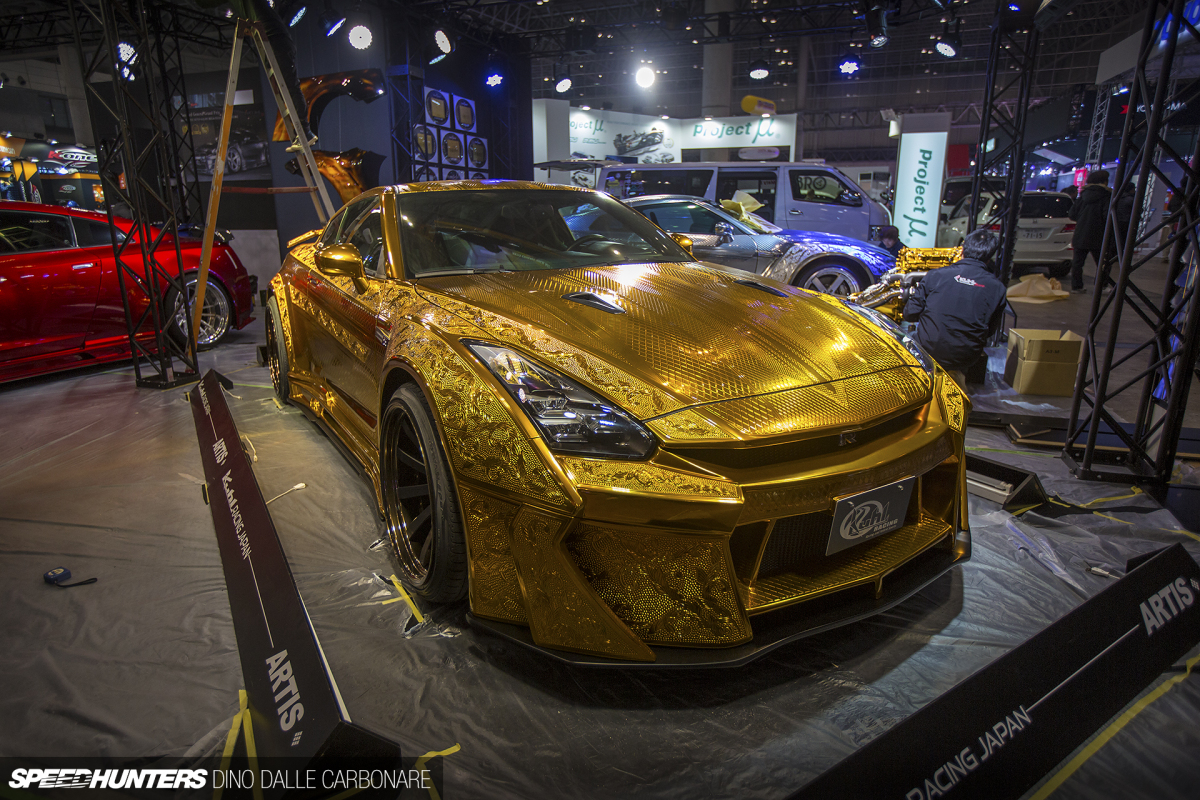 I'm now heading off to the Makuhari Messe for the first official day of the show, so consider this a little taster of the 2016 Tokyo Auto Salon. Stay tuned for more!
Dino Dalle Carbonare
Instagram: speedhunters_dino
dino@speedhunters.com