What cars do you like? This is a question that all of our team here at Speedhunters are constantly thinking about, and it's an extremely difficult one to answer. It's not only tricky because every person's tastes and preferences are different, it's tricky because what people like is constantly changing, and in some instances, changing at a rapid pace. Going back to 2013, two of our top feature cars were a Rocket Bunny-kitted FR-S and a Liberty Walk wide-bodied Ferrari 458, both with stock engines. Yes, stock engines. That seems pretty crazy now, right?
Two years later, has the bar been raised? Without a doubt. None of the cars in this story still have their factory-spec motors, that's for sure. And what about over-fenders? Well, you'll soon find out! So starting with #10, let's take a look at what cars piqued your interest throughout 2015…
#10. The Advance Honda NSX – Japan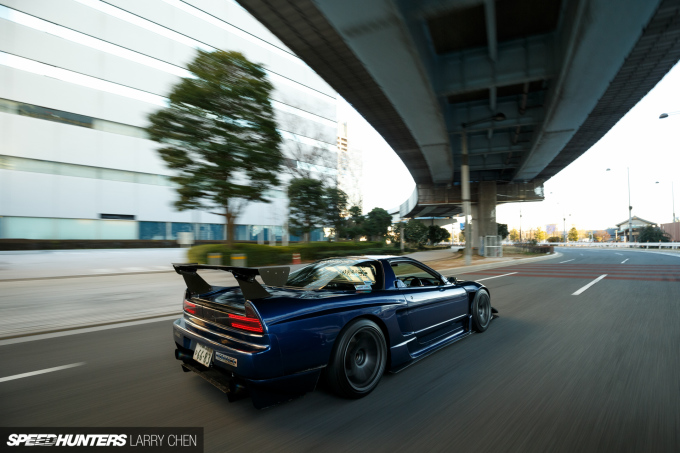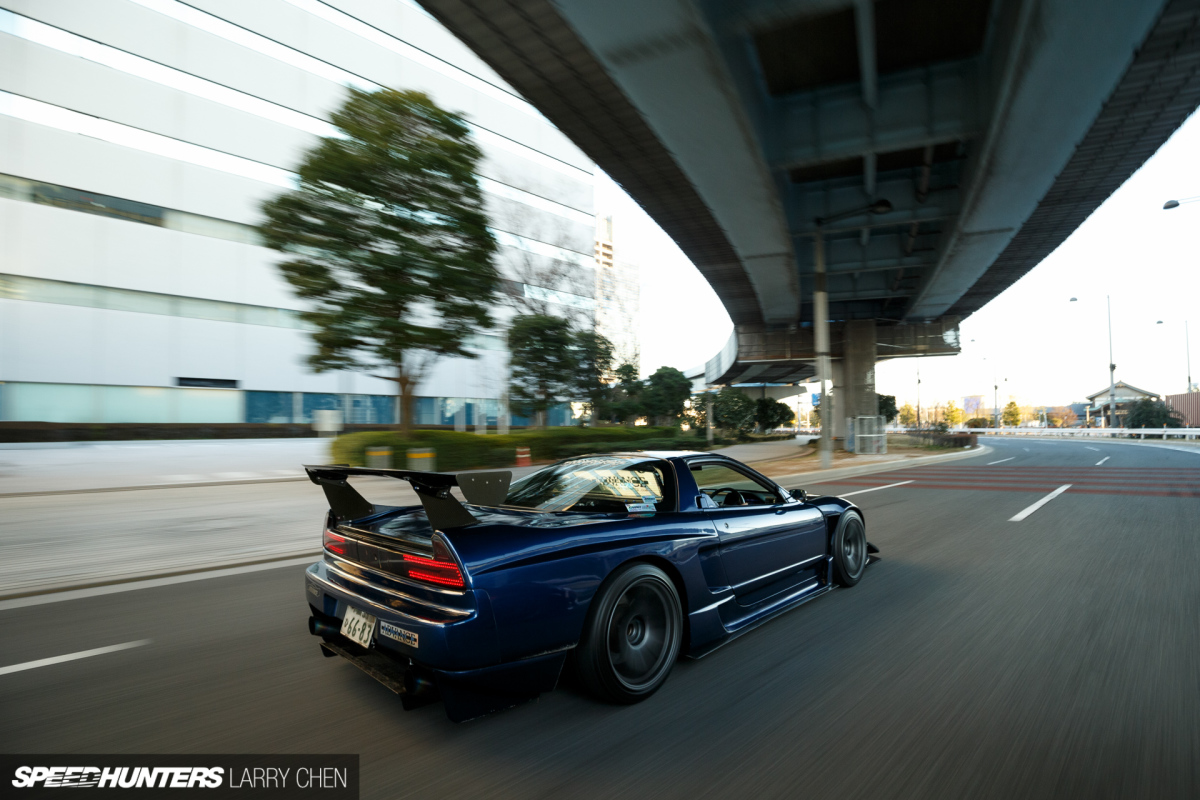 You fell in love with Dino and Larry's shots of this beautiful NA1 Honda NSX tearing up the streets of Tokyo. It isn't anything crazy, and it's certainly not something different, but sometimes it's not always about that.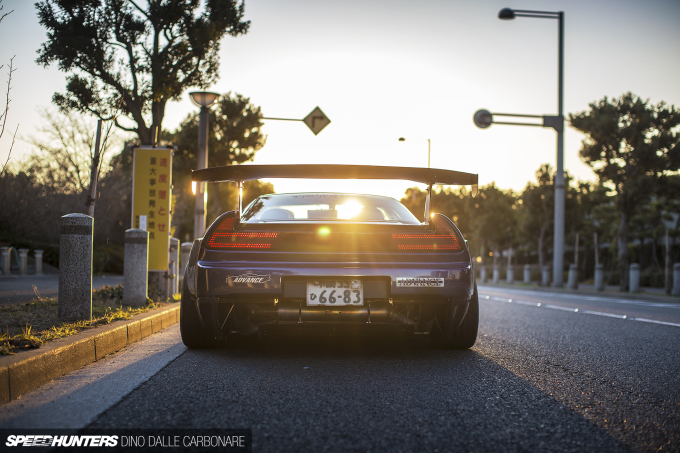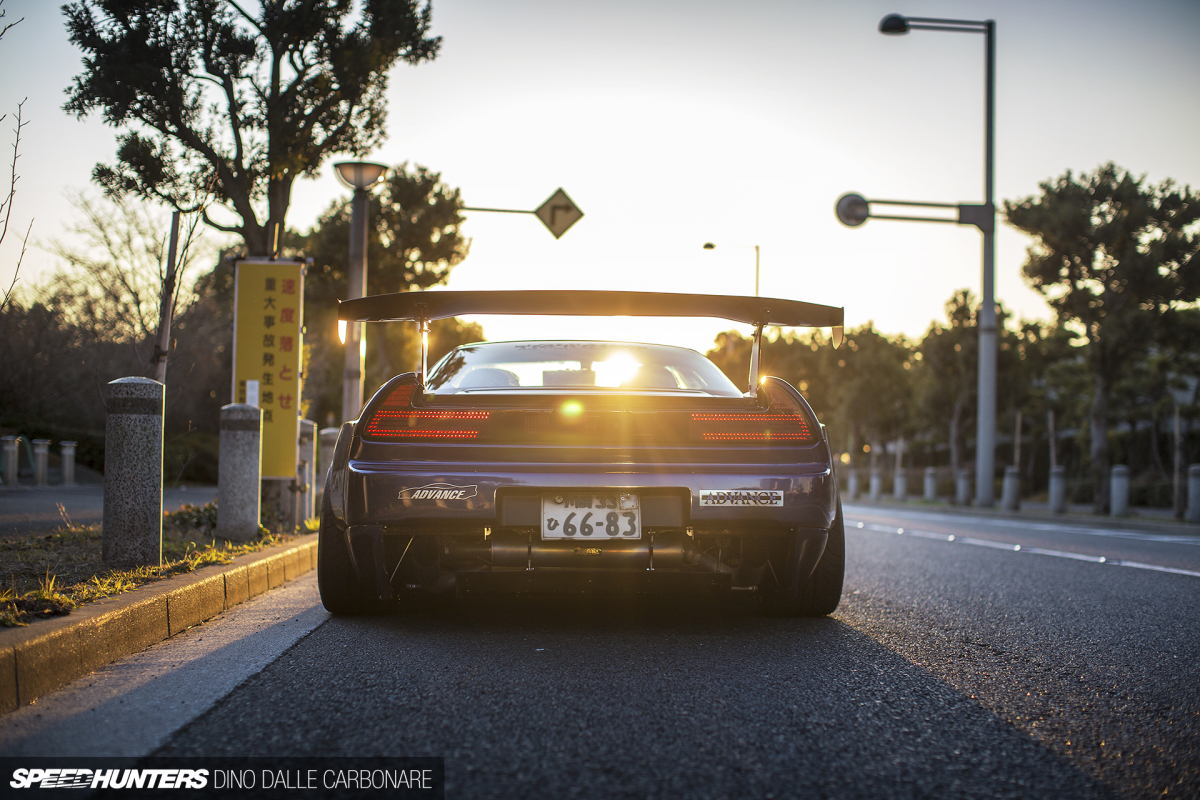 I think we can all agree that the NSX is one of the great JDM icons, and even though it's over 20 years old now, the Japanese sports car is only growing more desirable with age. With its stroked high compression engine and impressive lap times around local circuits like Fuji Speedway and Tsukuba, you praised the owner's choice of tasteful, purposeful modifications. The fact that this car sits in our top 10 surely cements the NSX's status as one of the best driving machines to have ever come out of Japan!
#9. Ken Block's Hoonigan Ford Escort Mk2 RS – United Kingdom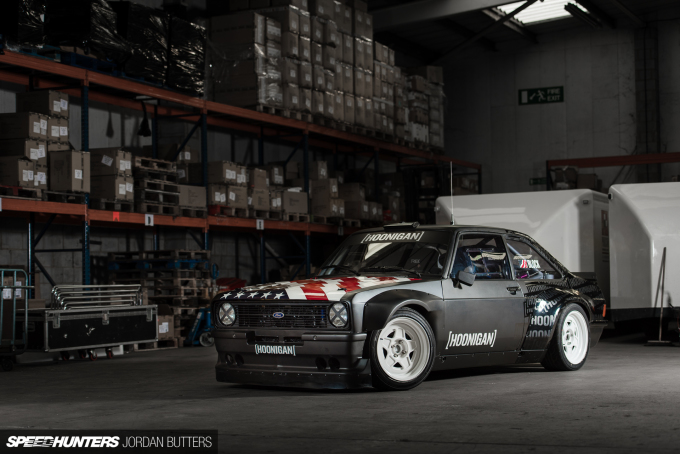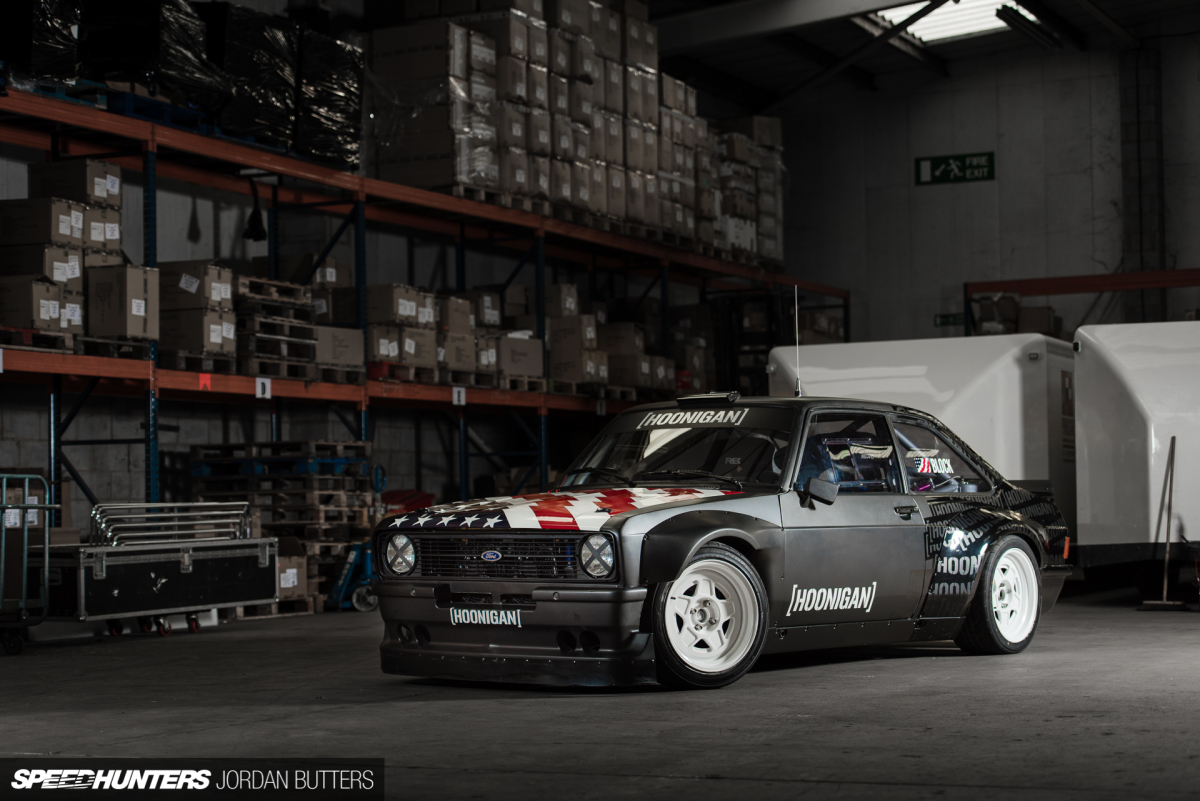 What car will Ken Block build next? It seems that we're not the only ones who often ponder this, as Ken's latest project which debuted in November, was an instant hit. In typical Block fashion, this tyre-shredding beast has been given the full race-spec treatment with a few interesting twists, of course. A custom-made Rocket Bunny kit on a Ford Escort? We weren't expecting that!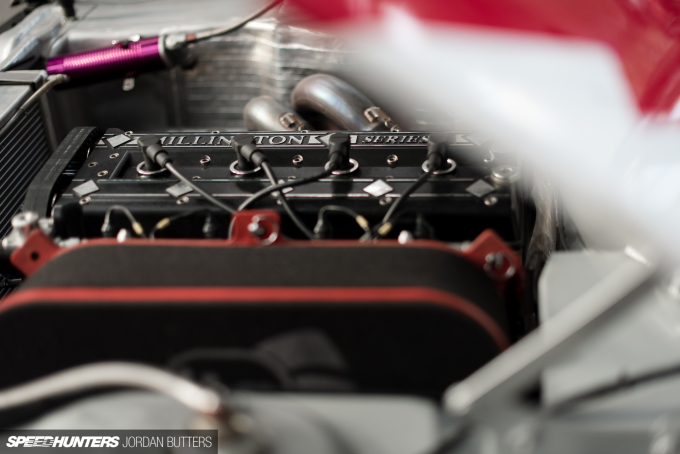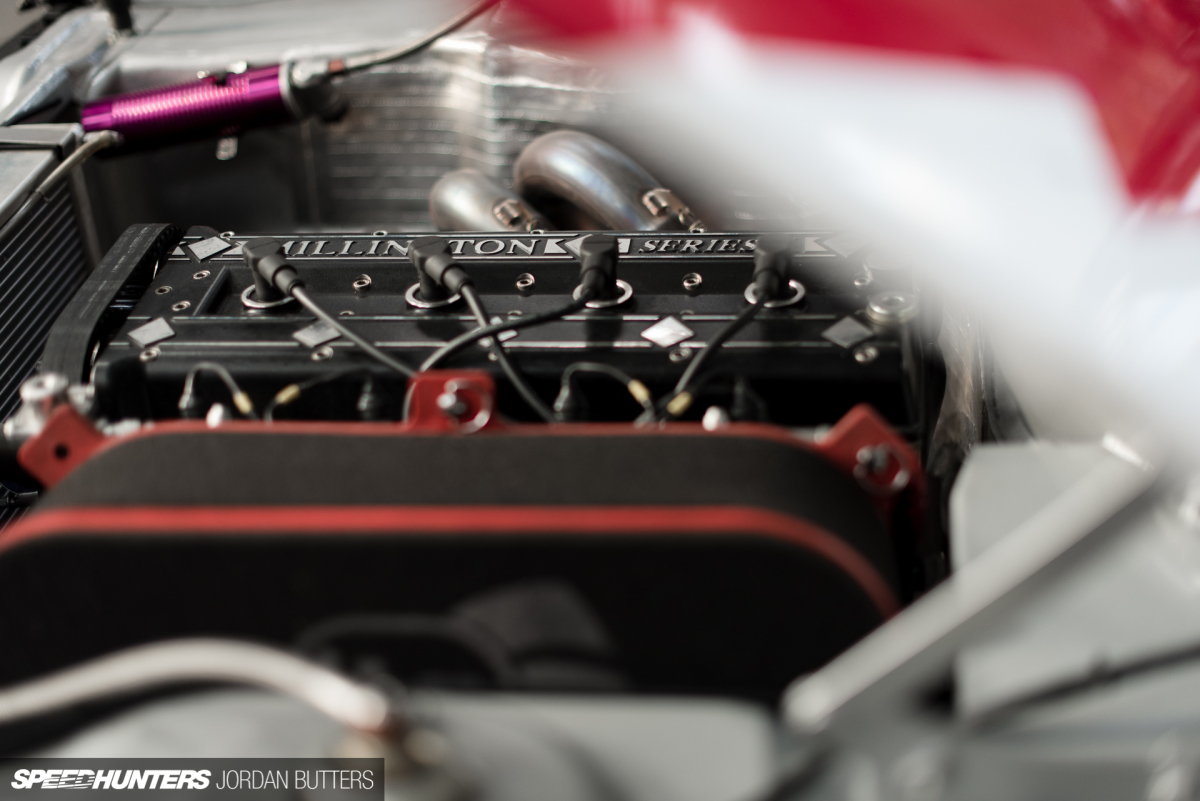 But the pièce de résistance had to be the Escort's 9,000rpm-revving Millington Diamond Series II engine; enough to give the most experienced petrolhead the warm fuzzies. A British car with a British engine, built in Britain, wearing a Japanese bodykit, American wheels and draped in the Star-Spangled Banner? Opinions were mixed, but it certainly got you talking.
#8. The Sbarro Eight Concept – France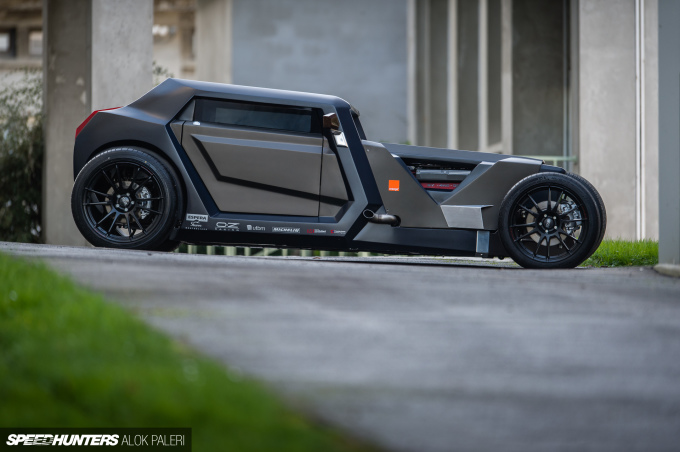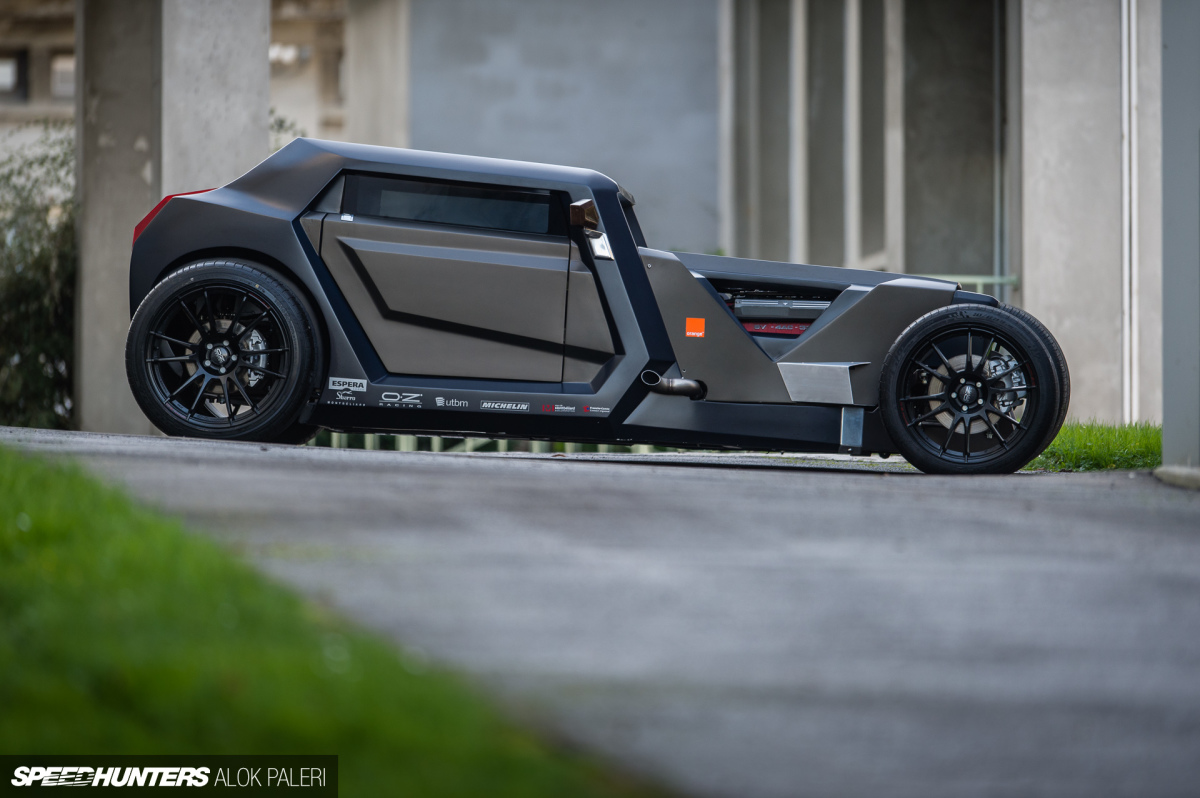 It's eclectic, it's extravagant and it's certainly different. But what exactly is it? When we posted this image of the Sbarro EIGHT Concept at the beginning of the year, it sent all of our social media channels into a crazed frenzy. Nobody had ever seen anything like it before!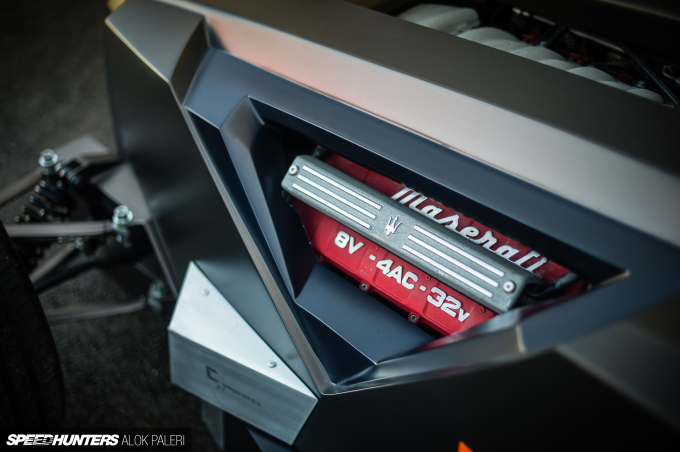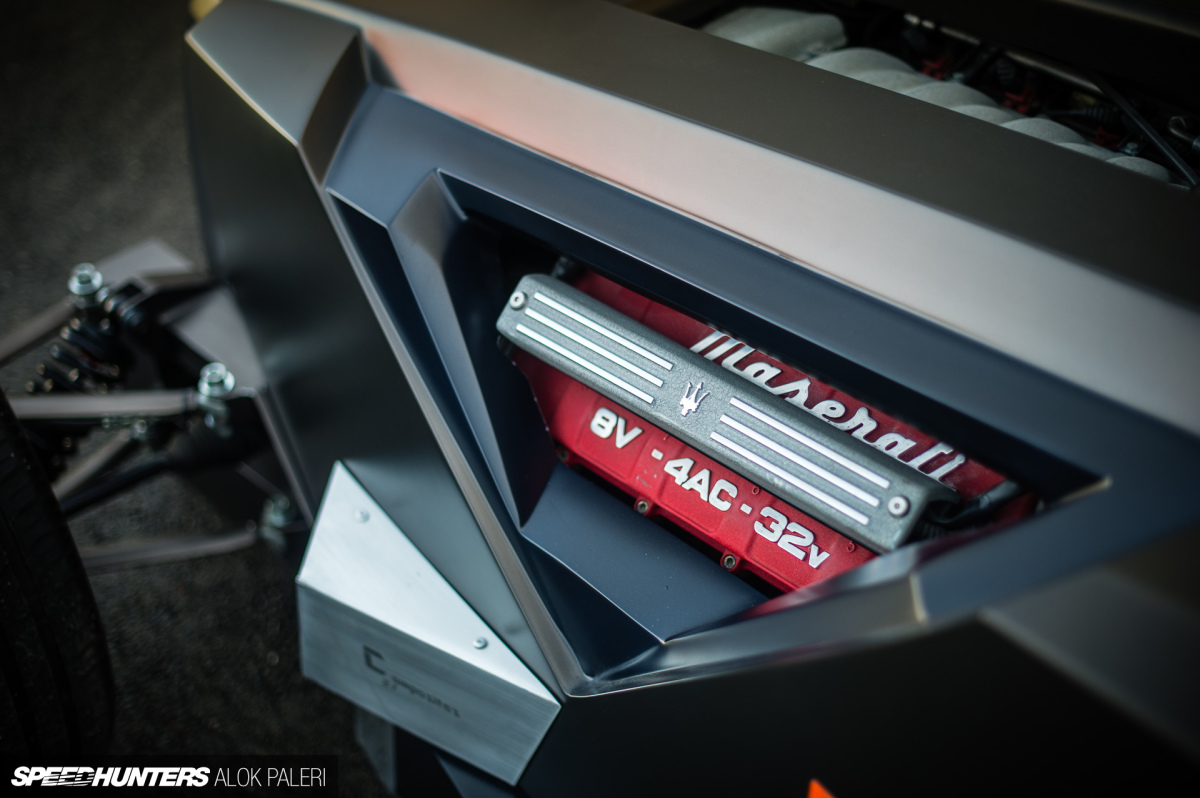 Not only was this futuristic hot rod built from the ground up in only 40 days, it was built by students of the ESPERA Sbarro school of design in France. With a strong focus on modern design and performance, the twin-turbo Maserati V8-powered machine came in as the 8th most-read feature of 2015.
#7. The V2 Rocket Bunny Boss S14 – Japan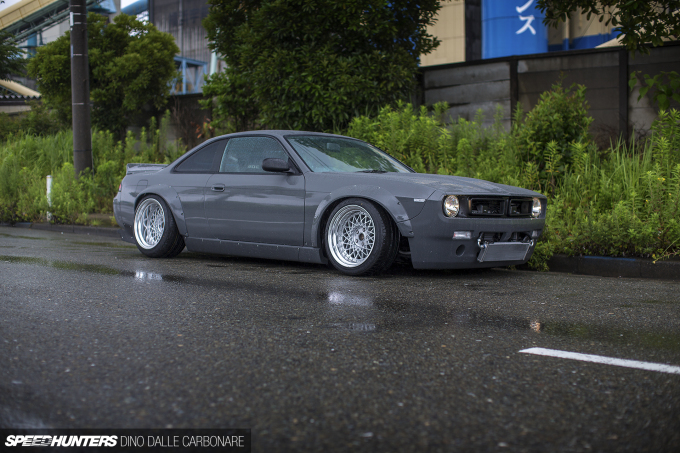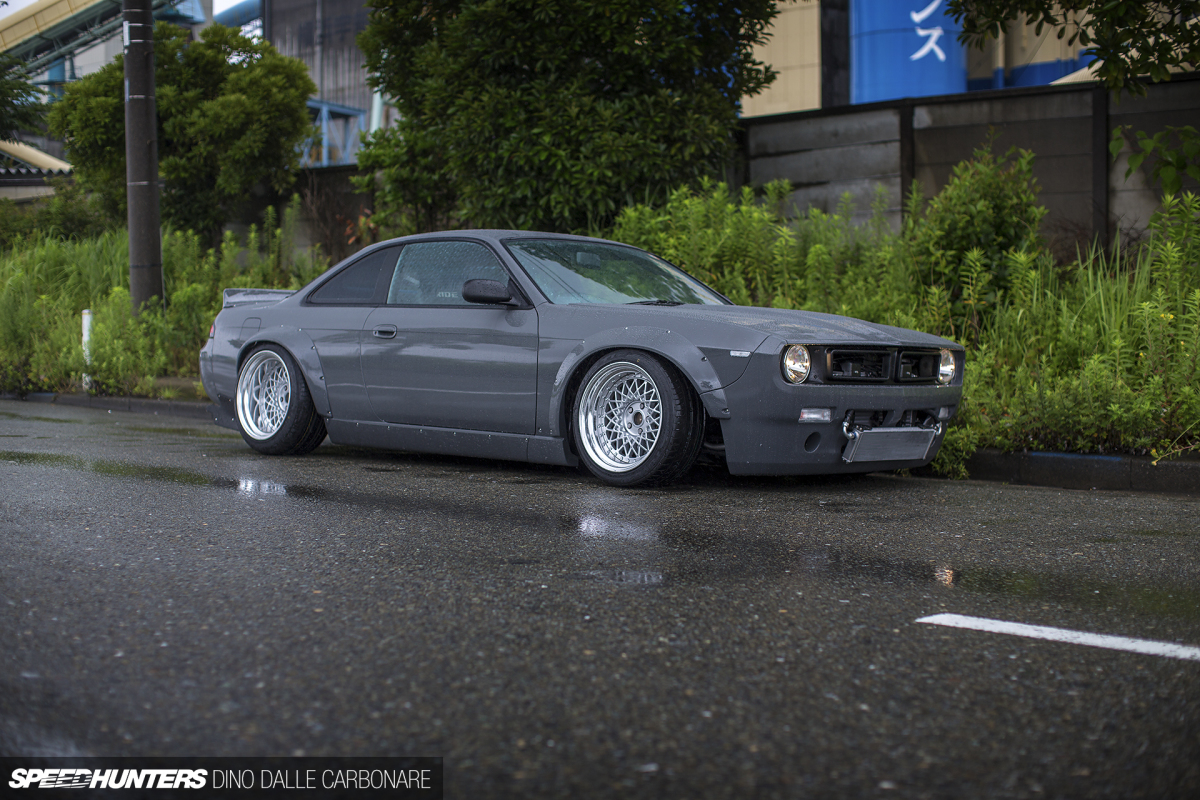 Are over-fenders old news? Are they a trend that's set to die out? So far, our stats simply don't show any signs of Kei Miura's creations losing traction. In fact, they show the opposite. Miura-san's Version 2 kit for the Nissan S14, named the 'Boss' is perhaps his most interesting yet.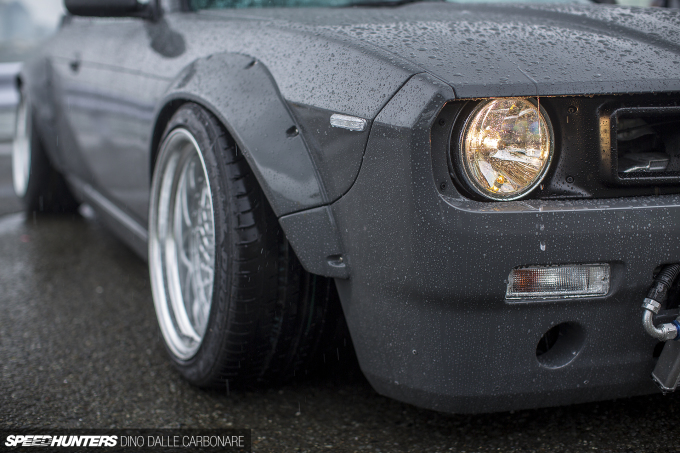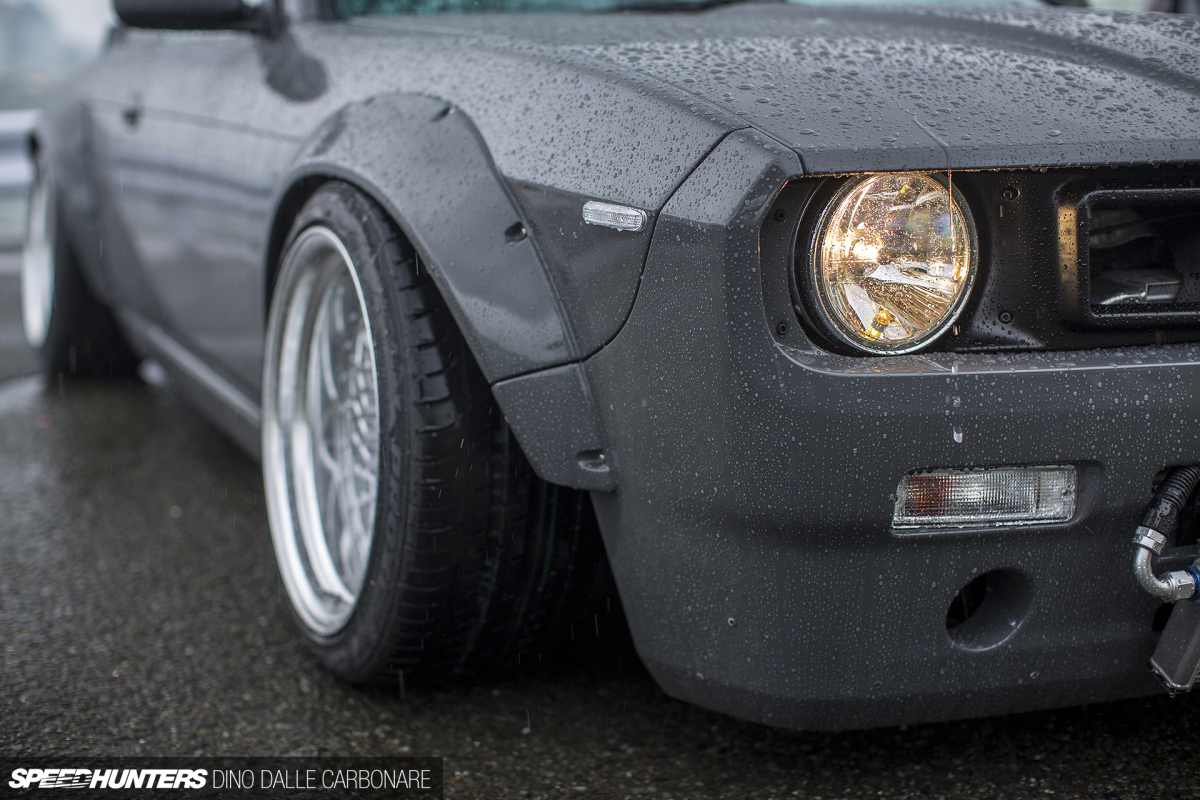 The biggest talking point was of course the squashed, boxy front end, which draws likeness to a Dodge Challenger. It's a sharp contrast to the rounded, flowing lines of the rest of the S14 body. The Boss conversion is not for everyone, but interestingly enough, many people did comment on how the design has grown on them over time (since the original rendered drawings were released).
#6. The Tantrum Charger – United States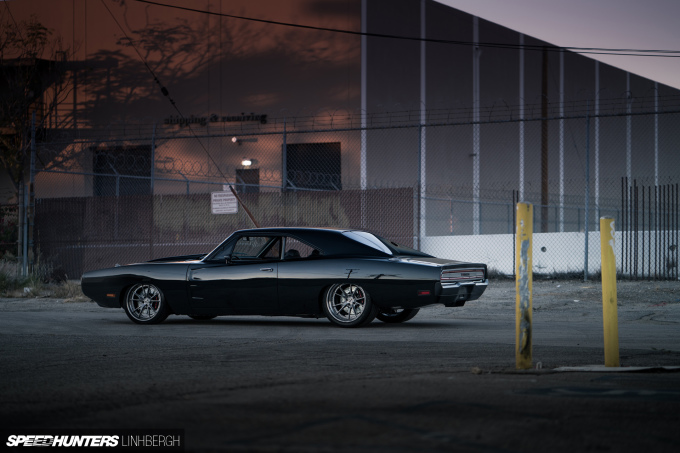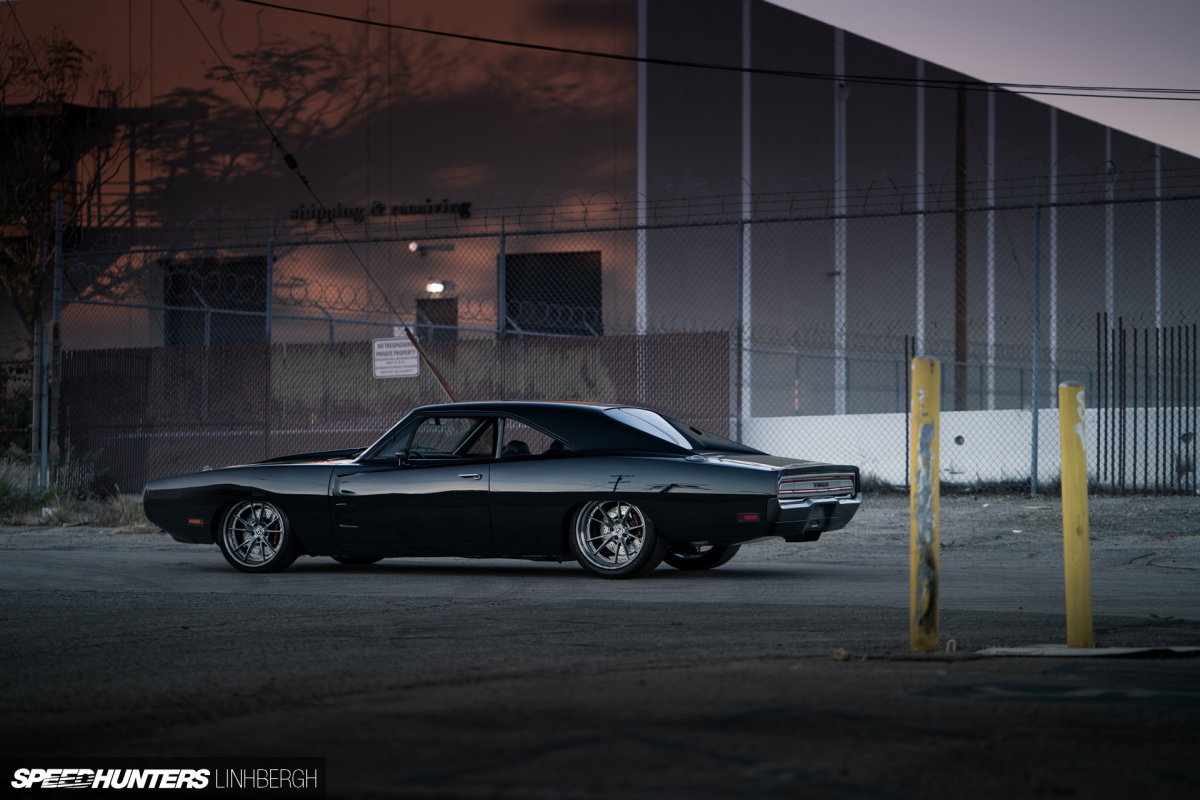 This 1970 Dodge Charger built by SpeedKore Performance was another instant hit on Speedhunters; it's already shot up to the 6th spot on this list, despite only being featured earlier this month.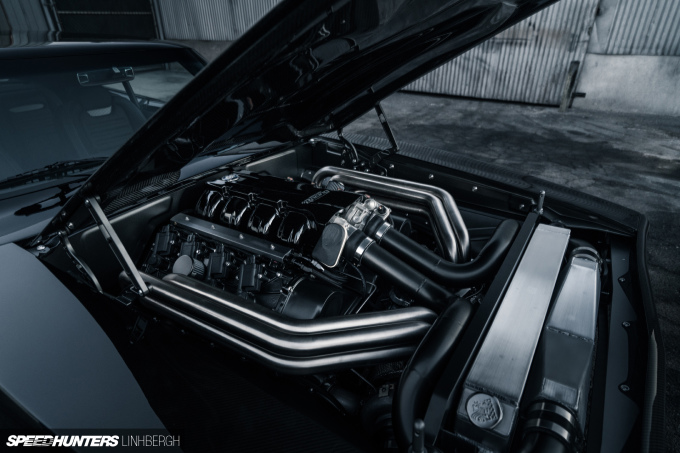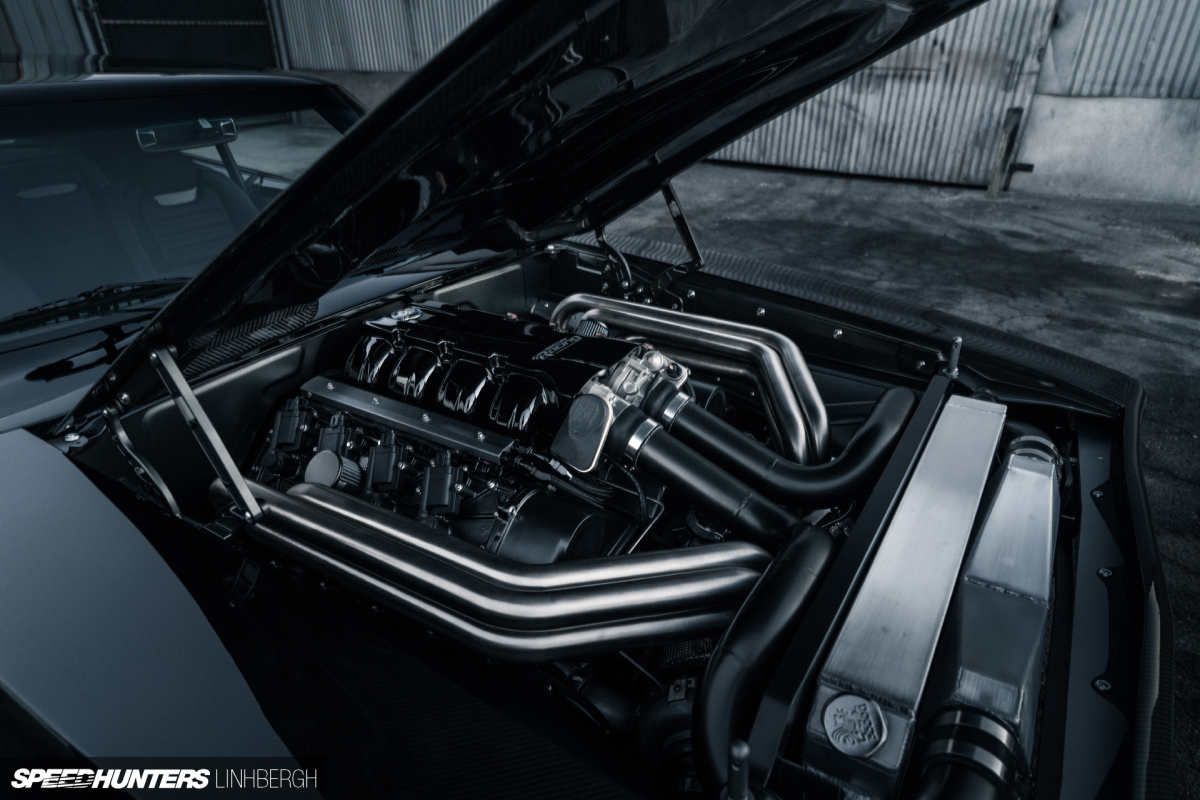 As well as some seriously impressive carbon fiber and hand-crafted metal and aluminum bodywork, the Tantrum hides a deadly secret under its hood: a 1,650hp twin-turbo V8 marine engine displacing a whopping 9.0 liters. It's dark, menacing and dare we say it – faultless. You seemed to agree!
#5. The V8 Rocket Bunny 240SX – Canada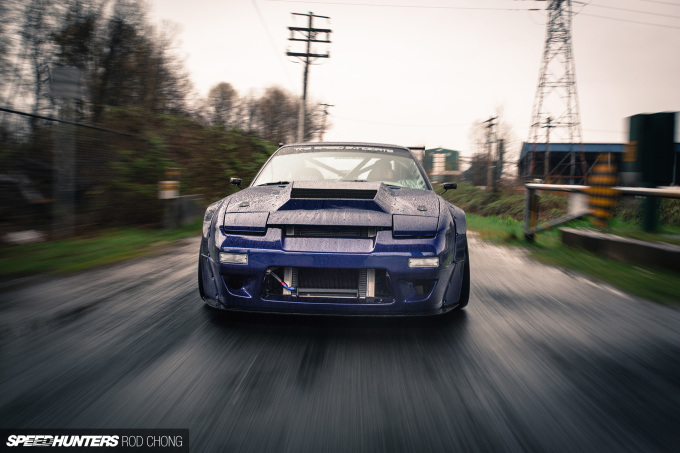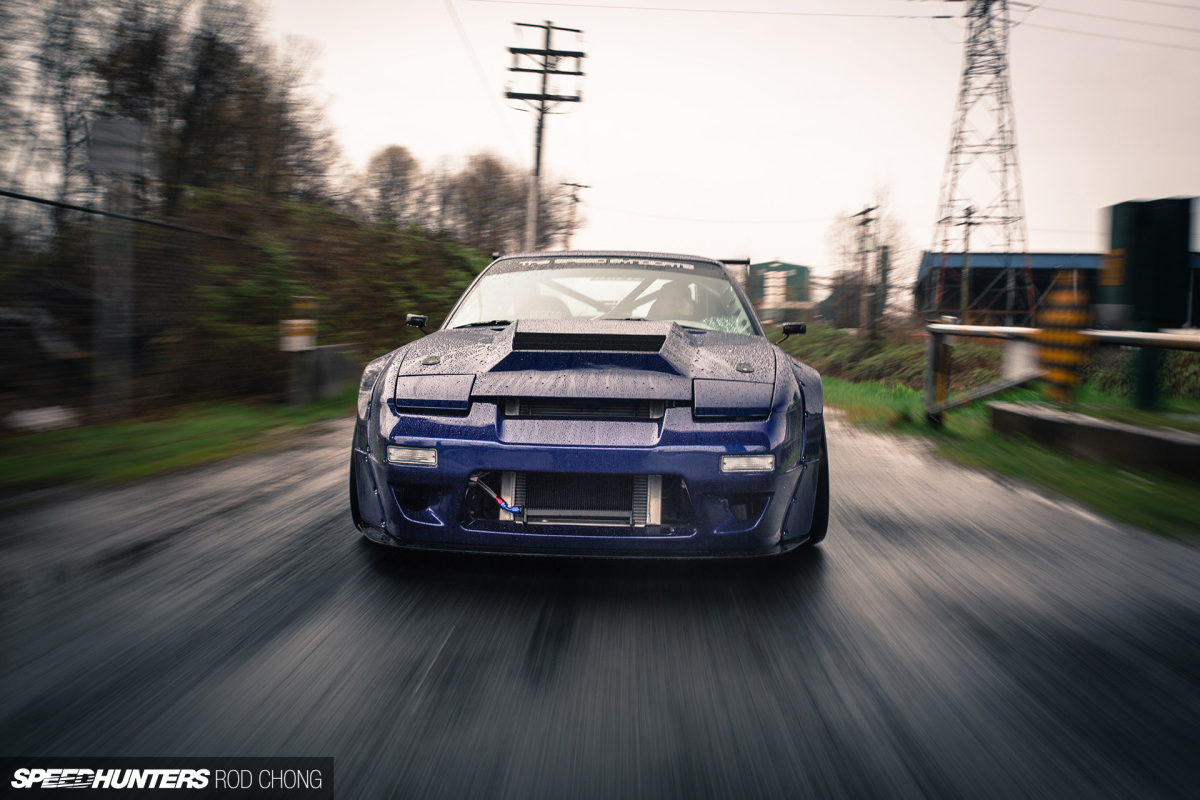 An LS-powered, Rocket Bunny-kitted S13 in the top 10? You bet! With as much dislike as this common engine conversion gets, it's popular for a reason, and the particular V8 specimen in this aggressive-looking 240SX build from Canada certainly got tongues wagging.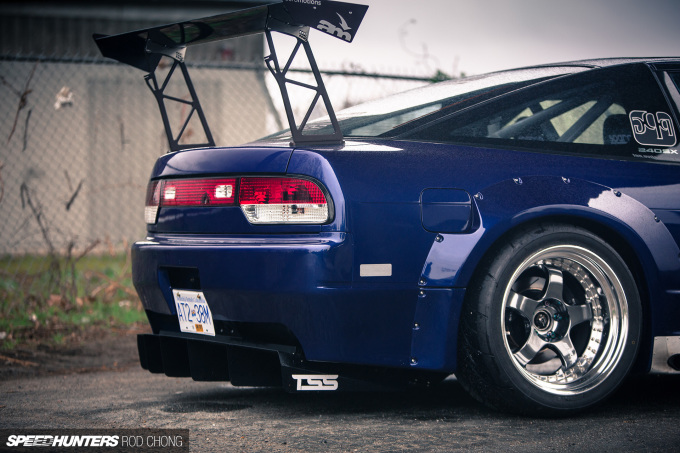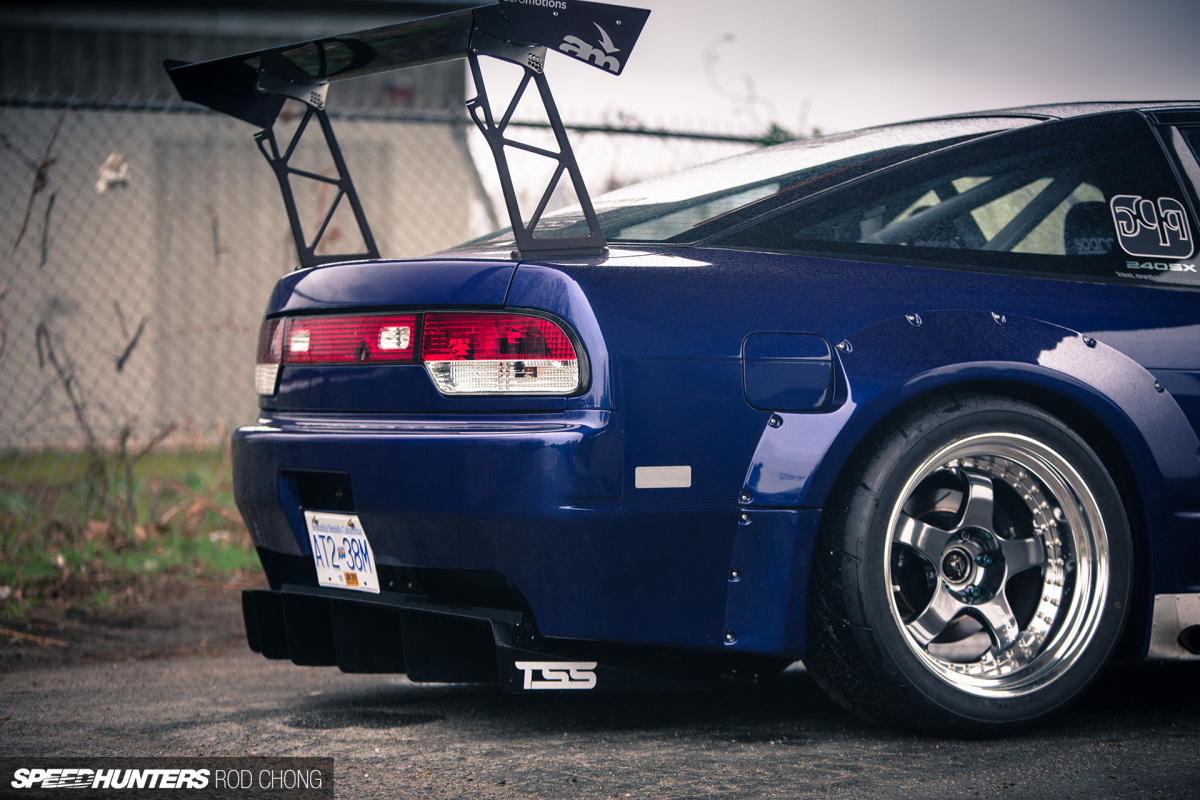 With a high level of attention to detail and a purposeful stance, this grip-focused track weapon was our 5th most-read feature car of the year.
#4. The Synergy V8-powered JUN BRZ – Japan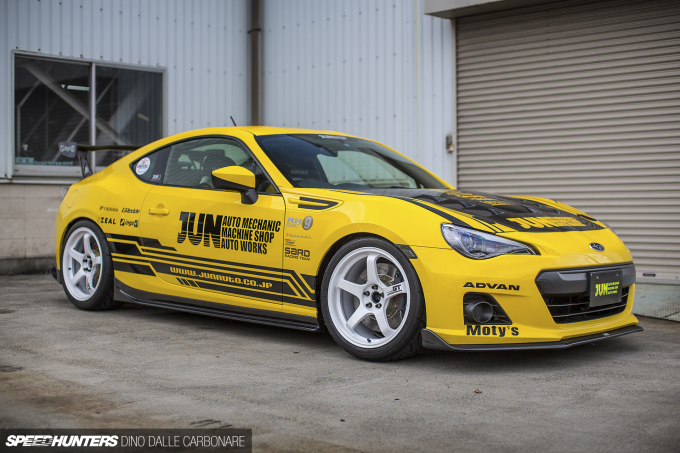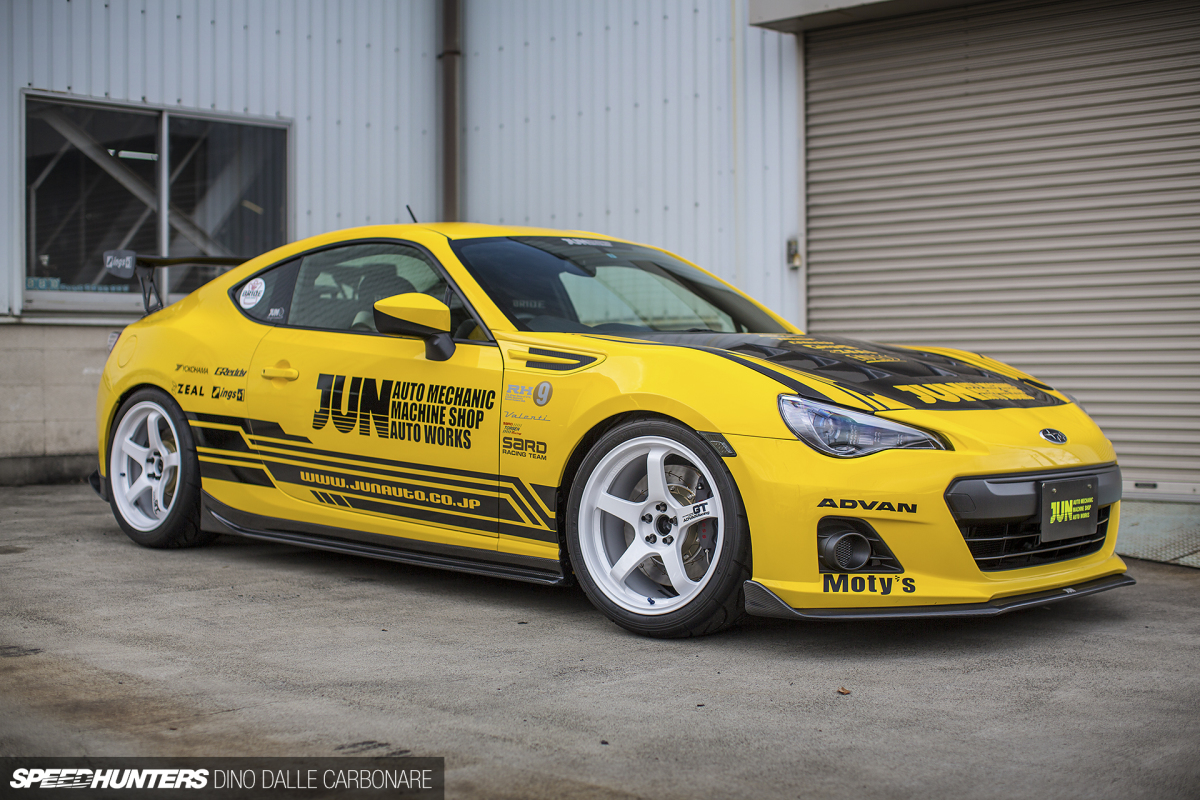 Since the 86/FR-S/BRZ hit the market back in 2012, the car world has been absolutely flooded with modified examples to the point of it becoming increasingly difficult for owners and builders to do anything shockingly new or different with the ZN6 and ZC6 platforms. But just when we thought we'd seen it all, a company by the name of Synergy came along and blew us all away.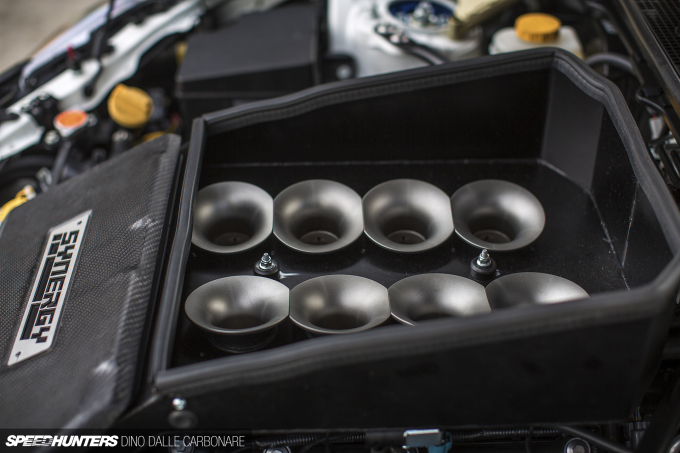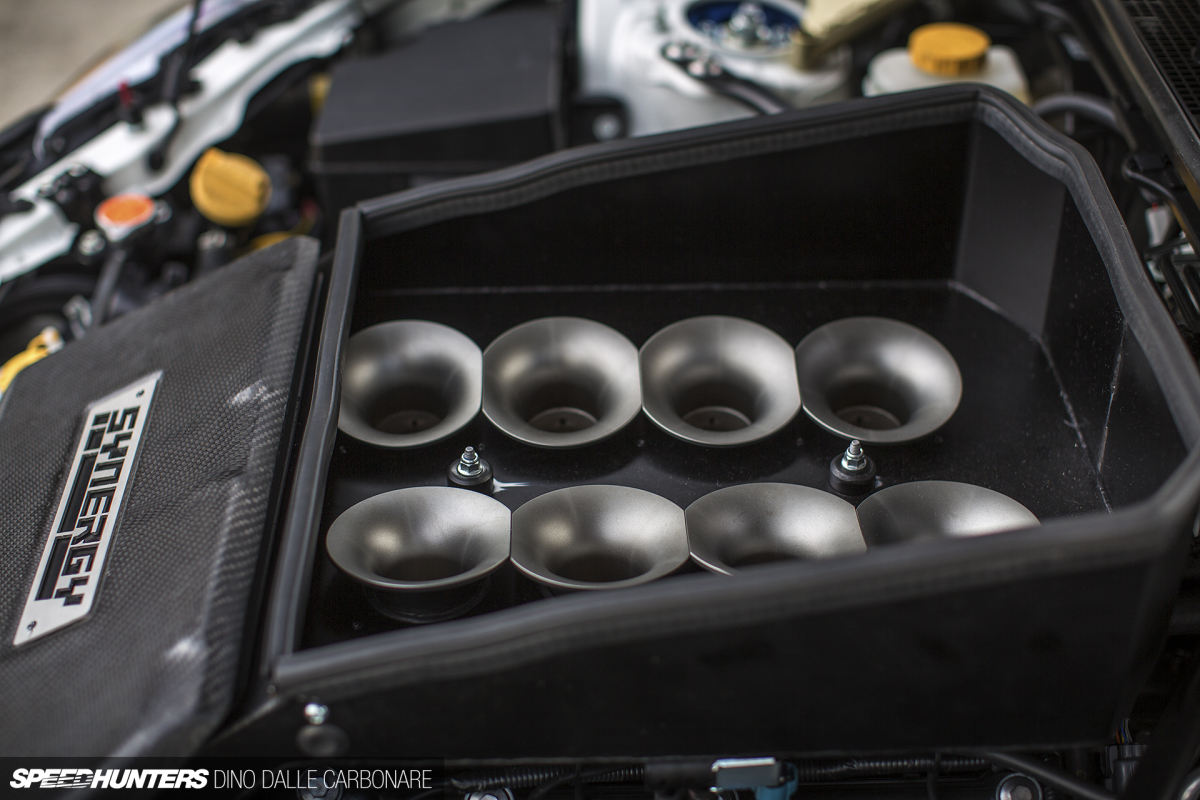 Dino hunted down this Subaru BRZ earlier this year, which was built by well-known Japanese tuning house JUN. Its point of difference – a New Zealand-made 2.4-litre Synergy V8 engine, which consists of two Kawasaki 1,200cc four-cylinder motorcycle engines combined at a custom crank. Packed full of high quality parts and built with pure functionality in mind (and a 11,600rpm rev limit!), this feature was incredibly popular, and as you'll soon find out, it wasn't the only Synergy-powered car to make it into our top 10..
#3. Daigo Saito's Nissan GT-R – Japan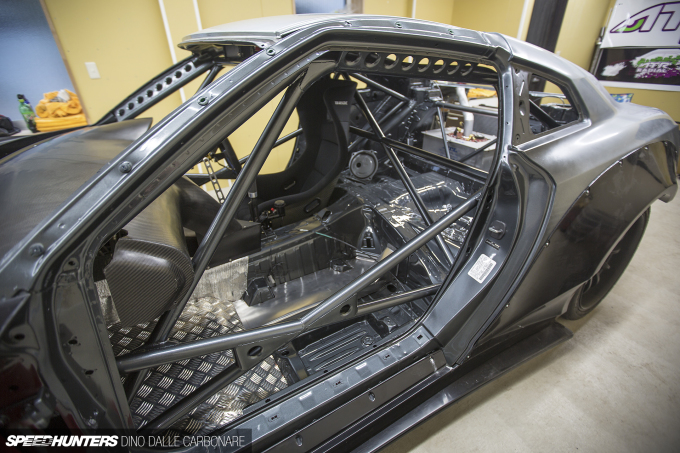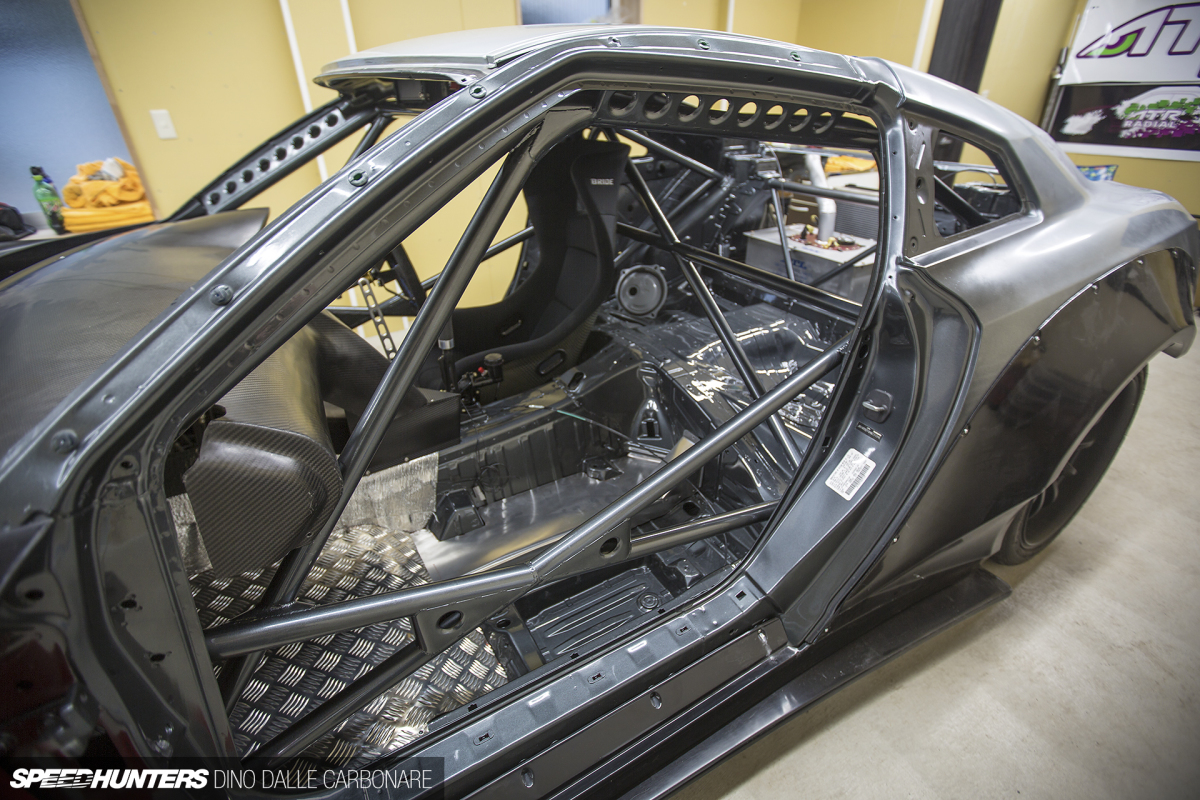 You might be surprised to learn that our 3rd most-read car feature of 2015 was actually an unfinished build. It seemed that everyone was curious to see what Daigo Saito's plans for the 2015 season of Formula Drift were, and our in-depth look his wild Nissan R35 drift build went viral as a result.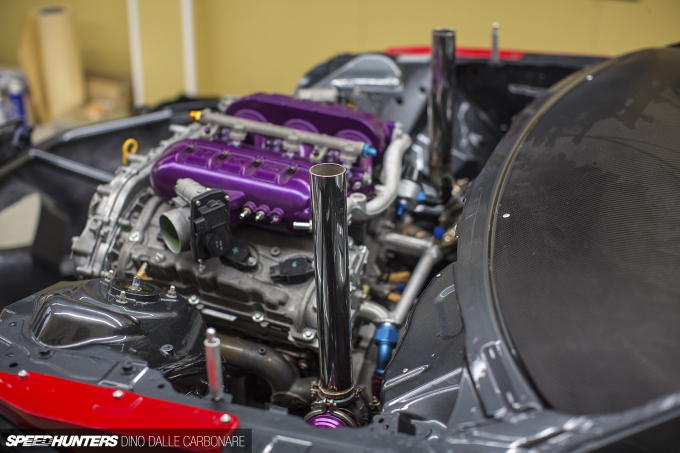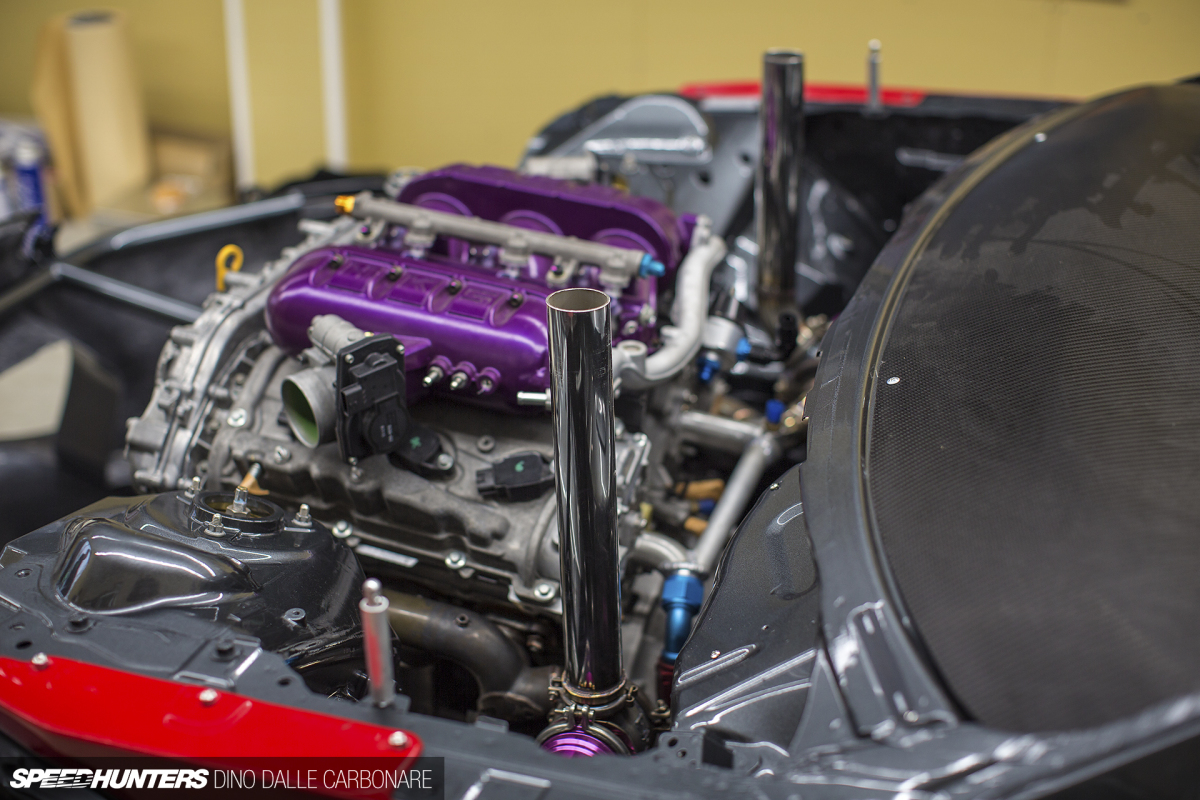 It's funny to think that back in January, we had no idea that this would be only one of two all-wheel drive, grip-oriented supercars that he'd be turning into a stripped-out, rear-wheel drive, pro-spec drift weapon this year!
#2. The Synergy 86 – New Zealand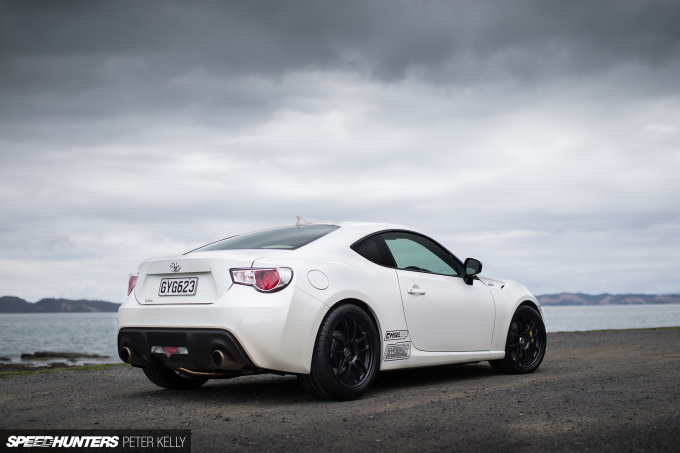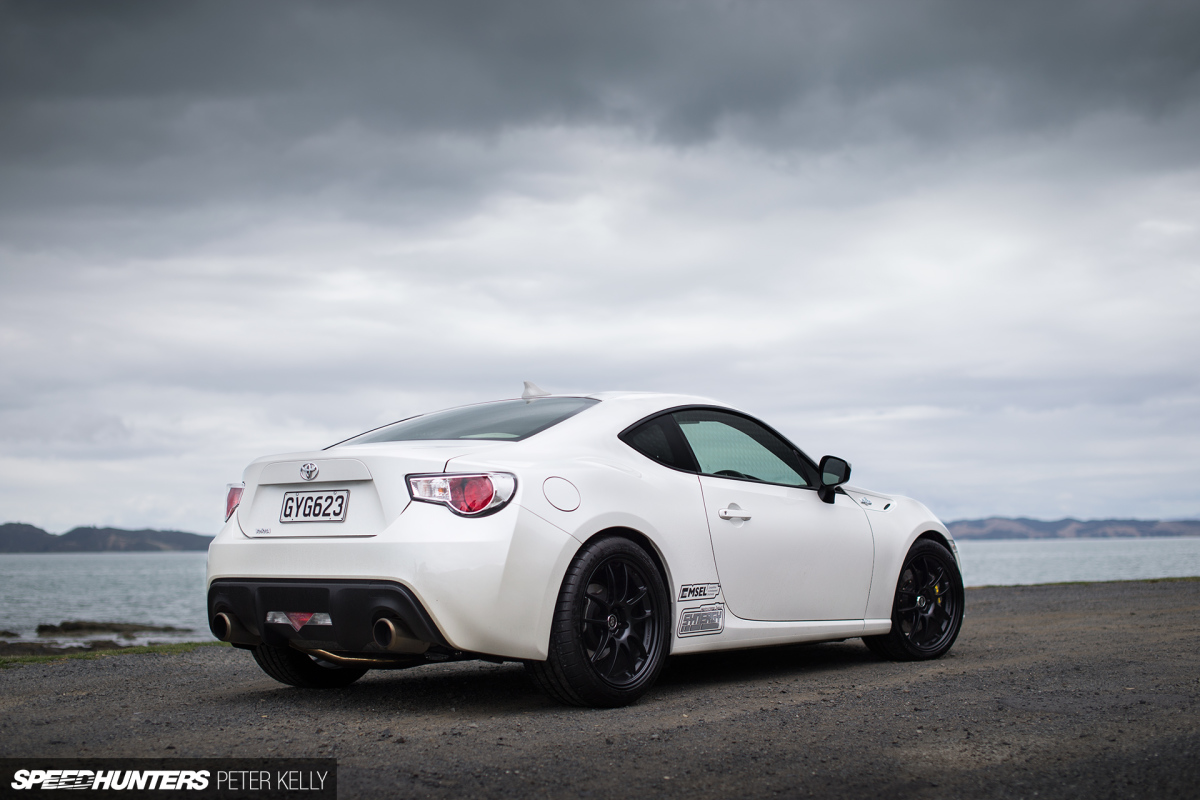 There's no crazy aero, no wild paint work or livery and no over-fenders to be seen here. So how can this relatively tame-looking Toyota 86 be our 2nd most popular feature car of the year? Because it's an epic sleeper, of course!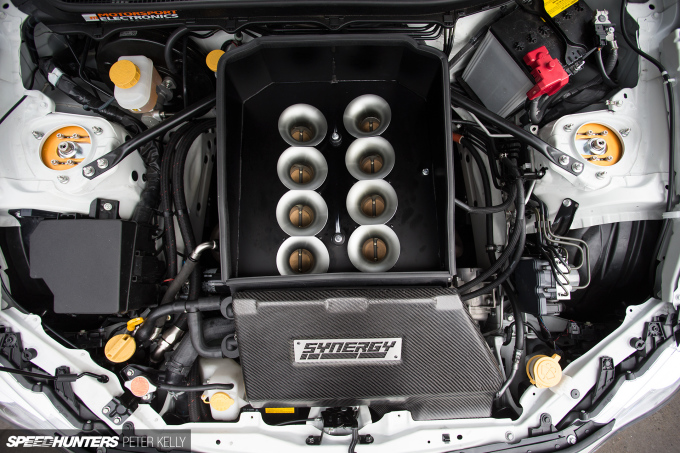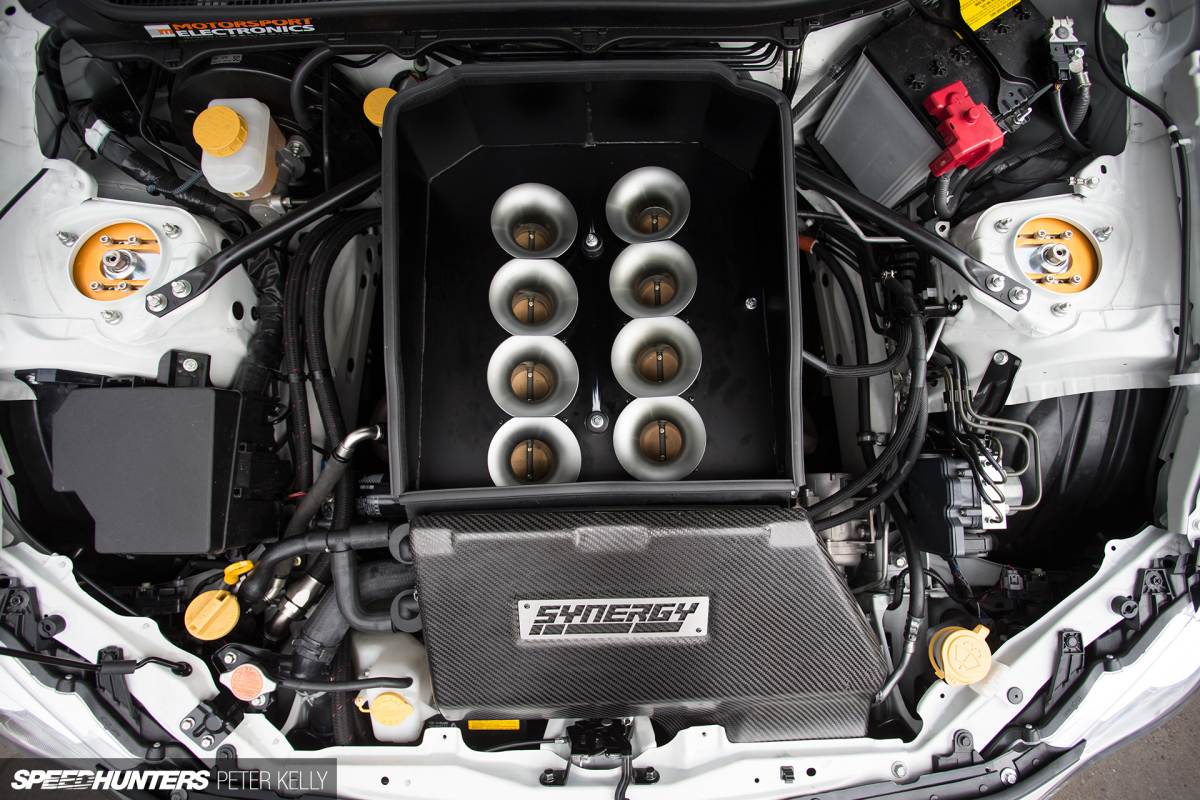 After Dino's story on the JUN BRZ back in January, our Editor in Chief, Pedey, decided to pay the guys at Synergy in New Zealand a visit, and somehow managed to convince them to let him put their Synergy V8-powered 86 demo car through its paces. So how did it perform? You'll have to go back and read the full feature if you missed it.
#1. Mad Mike's RADBUL MX-5 – New Zealand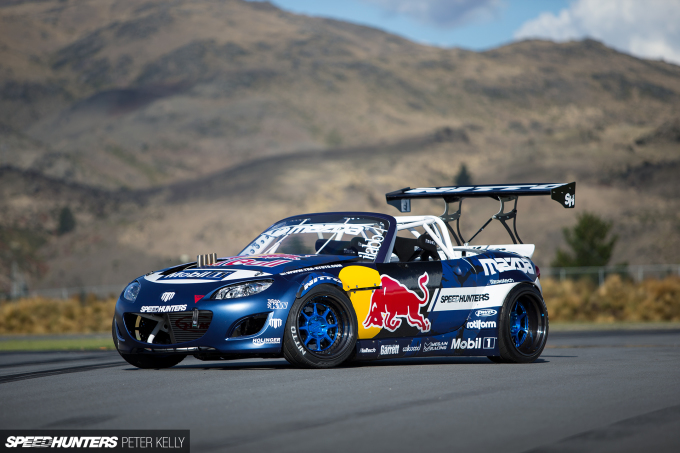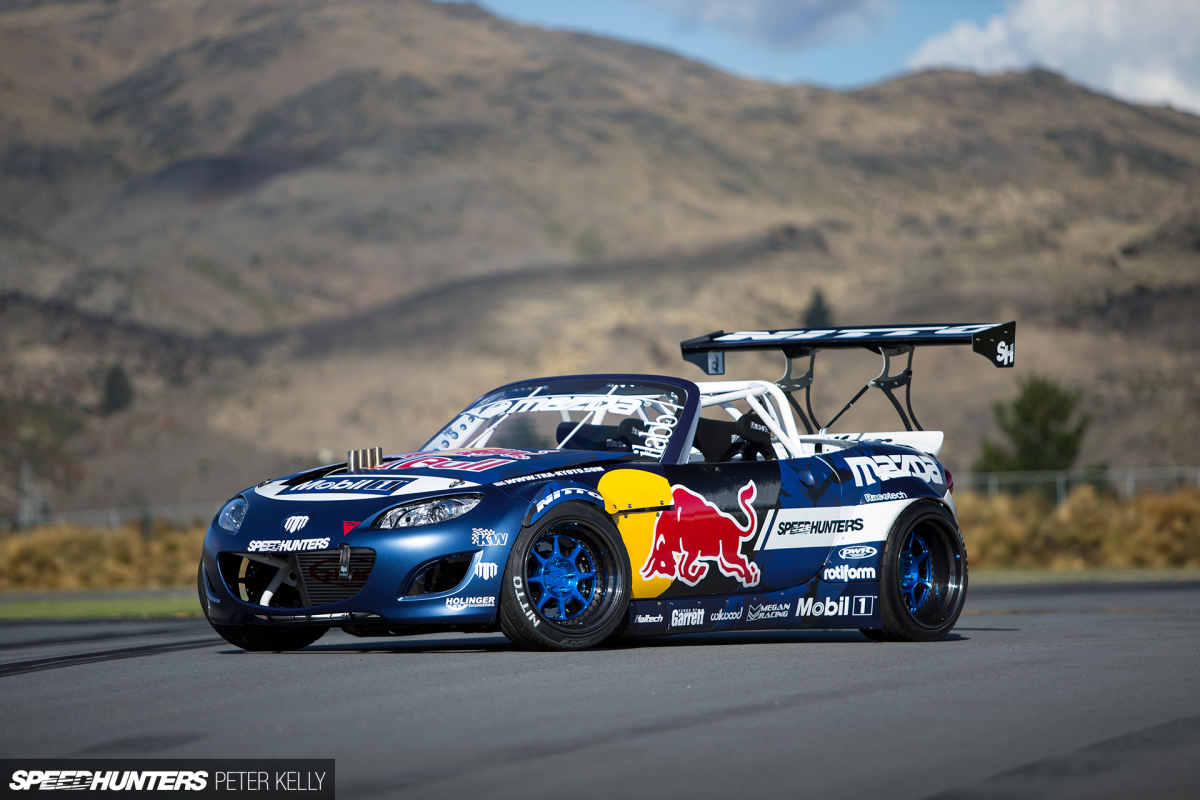 So what was our most popular car feature of 2015? It probably won't come as a surprise that Mad Mike Whiddett's 26B-TT-powered NC MX-5 pro-spec drift machine took out the #1 spot. After following RADBUL's progress from the beginning, the finished result of Mike's big vision didn't disappoint – it simply has to be one of the wildest, most incredible-looking and coolest-sounding drift cars ever built!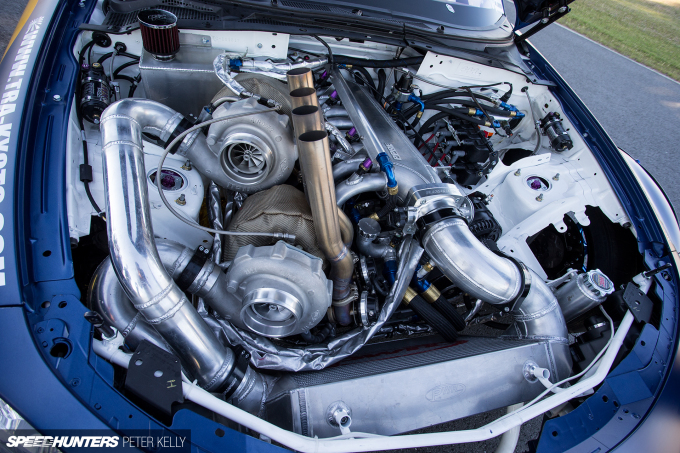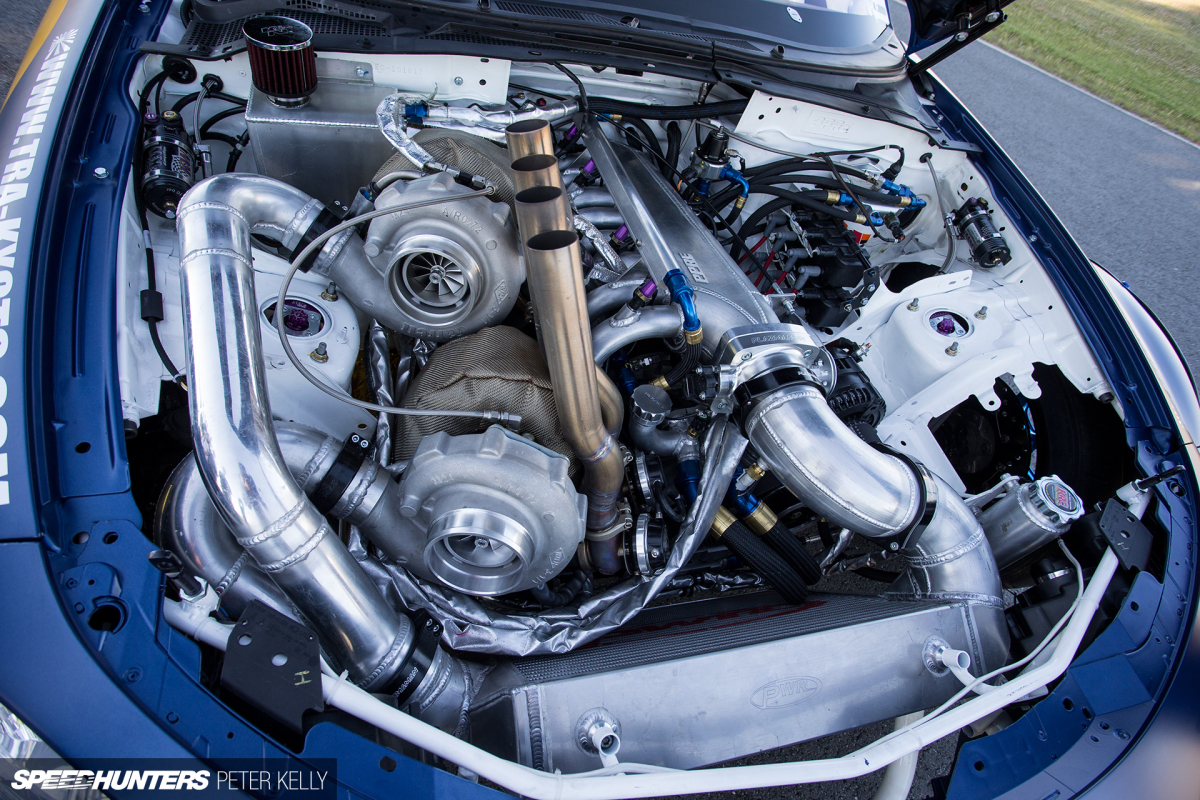 Now that we've shown you what cars were most popular here on Speedhunters amongst our audience this year, how do you think these cars will compare to the next big builds in years to come? And with half of these cars wearing a TRA-Kyoto-made kit, do you think that wide, bolt-on over-fenders is a trend that's perhaps here to stay? Are they popular because 'everyone's doing it', or could it be because when they're used on a functional build, they provide an aggressive look with actual purpose?
It does seem like cars need to be more of a complete package these days in terms of looks, performance and originality in order to really stand out and make a big impression. So what's going to be popular in 2016? I think it's fair to say that right now, we have absolutely no idea! But we're certainly going to find out…
Taryn Croucher
Instagram: taryncroucher
taryn@speedhunters.com