Hypercar Dreams
This isn't the first time I've driven a Huayra. A few years ago the guys from Pagani entrusted me with one of their development cars on the Autodromo di Modena, and told me to not come back until I was tired. The chance to get behind the wheel of one of the most acclaimed hypercars ever created, and to do what most dream about by driving it on a track, was surreal.
But that aside, away from the intimidation that such a valuable automotive work of art can instil in you, I discovered a true driver's car; a beast able to unleash an impressive amount of performance. But at its core is a forgiving and beautifully set up vehicle that communicates accurately with you, and isn't attempting to kill you at any given chance.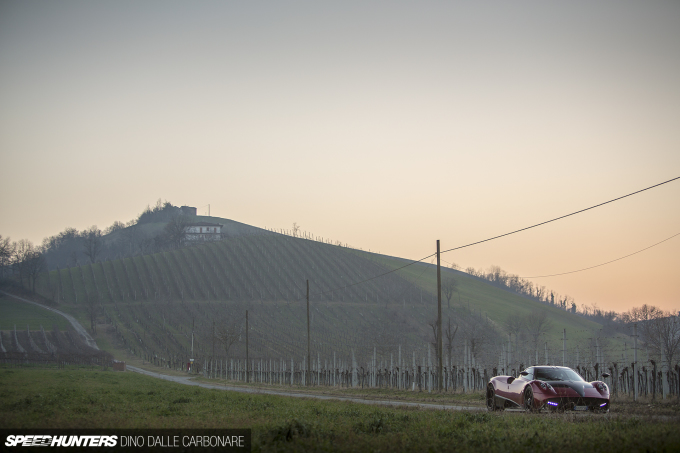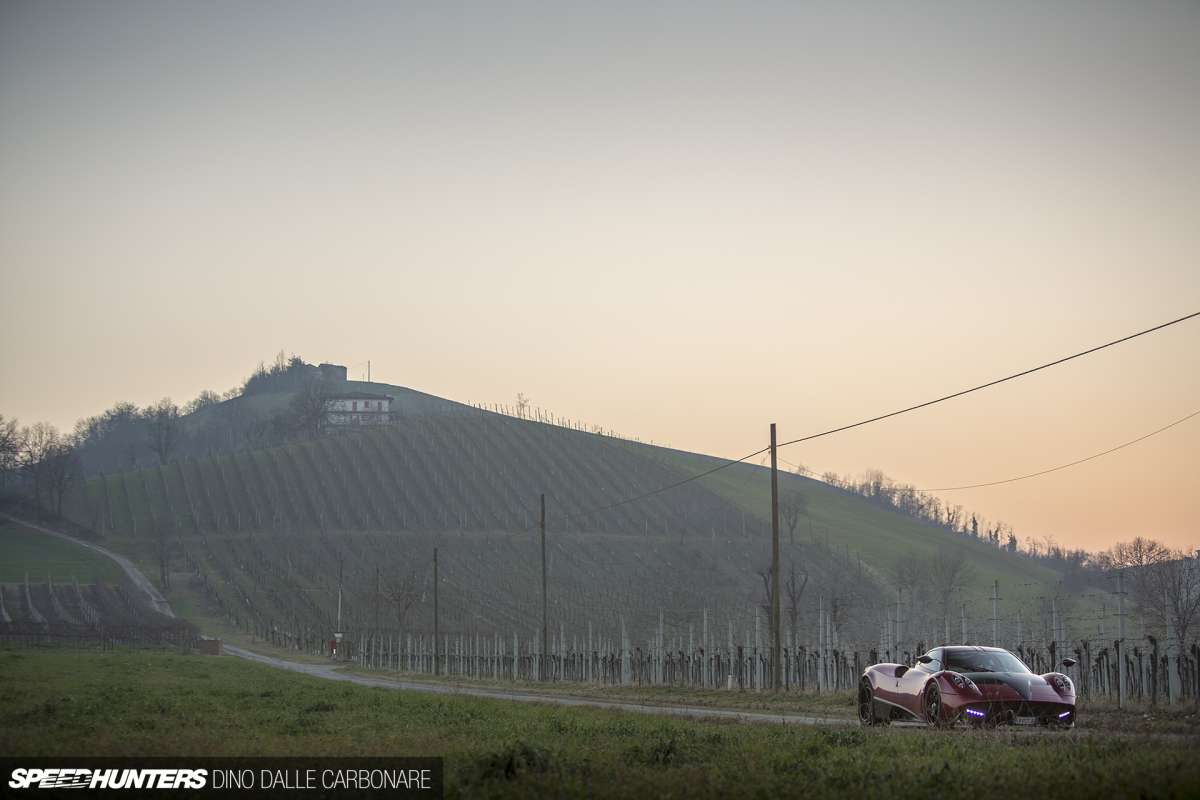 That's a hard thing to do. If you think about each and every one of the thousands of handcrafted components that are required to piece one of these machines together, it's amazing that in all its complexity and beauty, a proper driver's car has been created. And that's what Horacio Pagani likes to communicate when he talks to you about the Huarya. Safety is at its core; the underlying goal is not to make a ridiculously powerful car that is untameable and downright dangerous. "Anyone can make that," he likes to say. Engineering a race car for the street tells your clients nothing about your capabilities as a maker of high-end cars.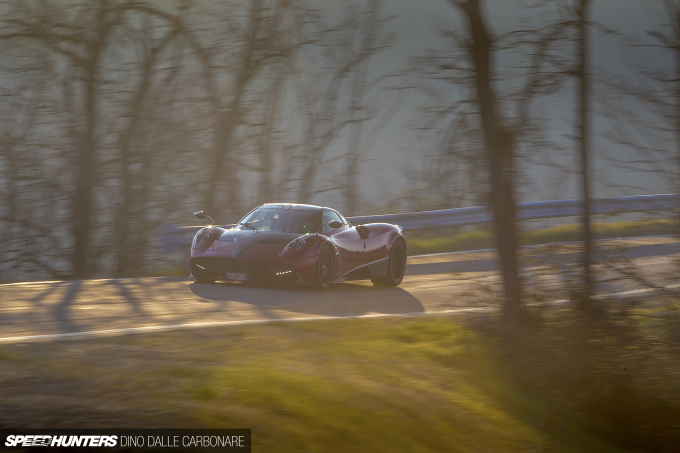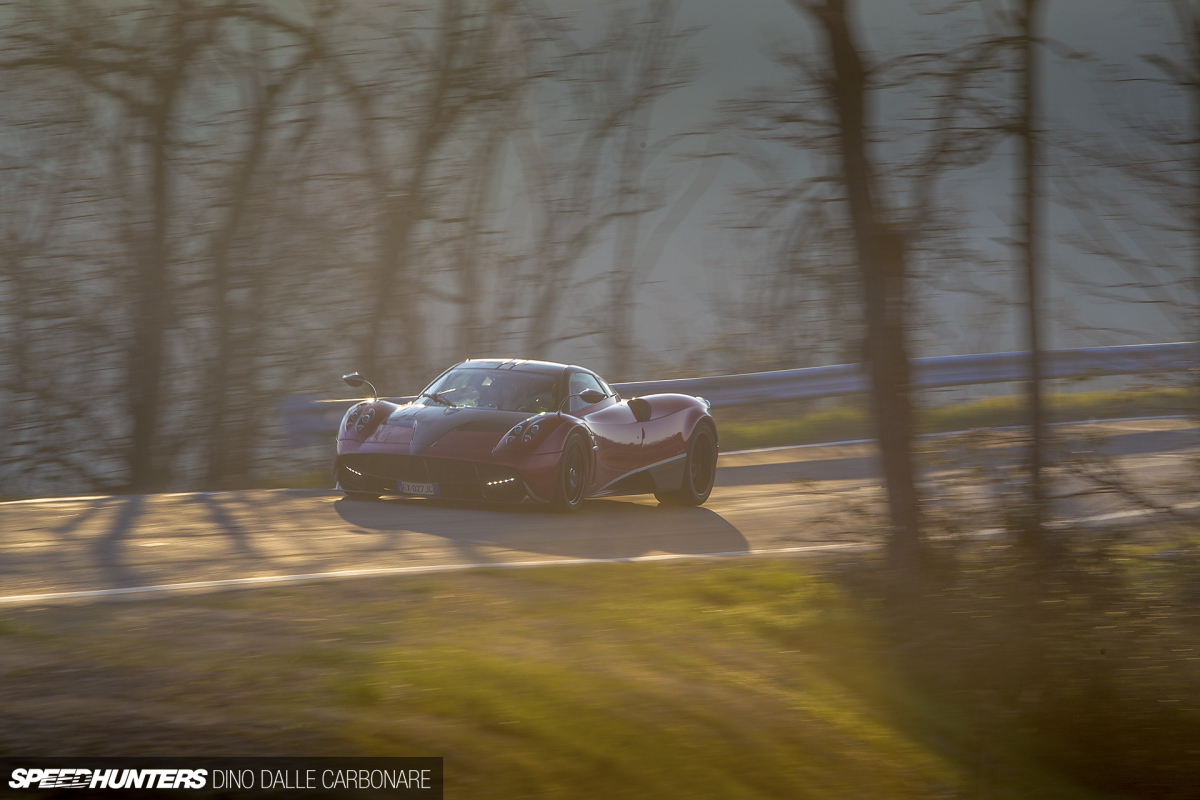 But when you can make it all accessible, predictable, communicative and fun, you are able to deliver a car that is far more of an achievement than a stripped-out shell with a monster engine strapped to its back could ever be.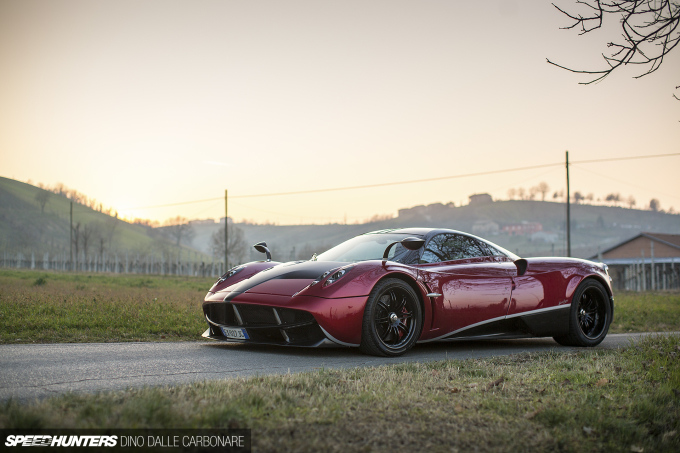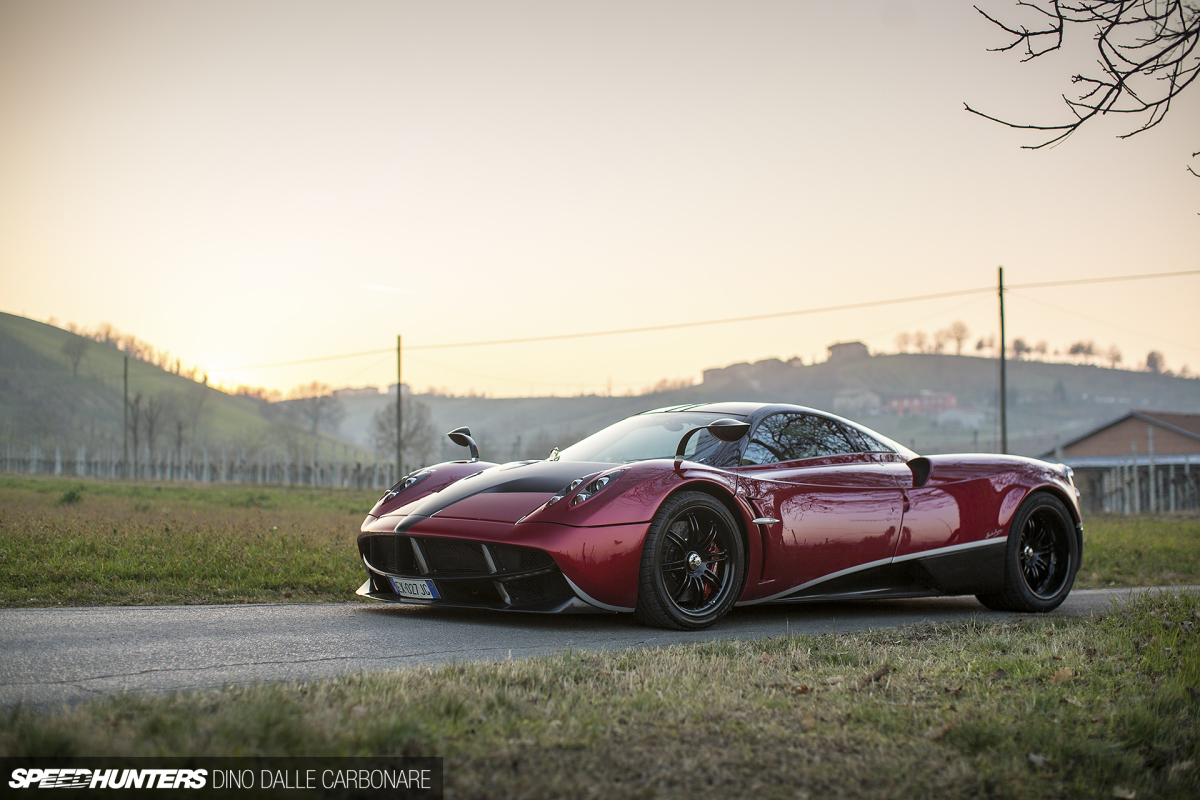 That's the best way I can explain the Huayra and Pagani, and to further play on this sentiment, a few days ago I got the chance to jump on board one of its development cars. 'PT1′ as it's named, is the exact car used in Transformers: Age Of Extinction.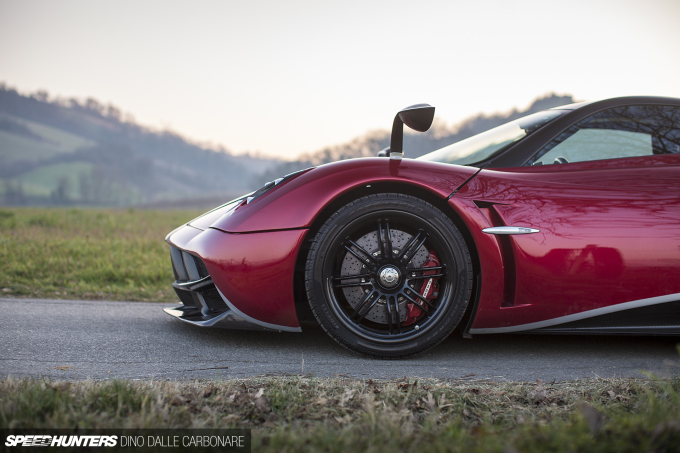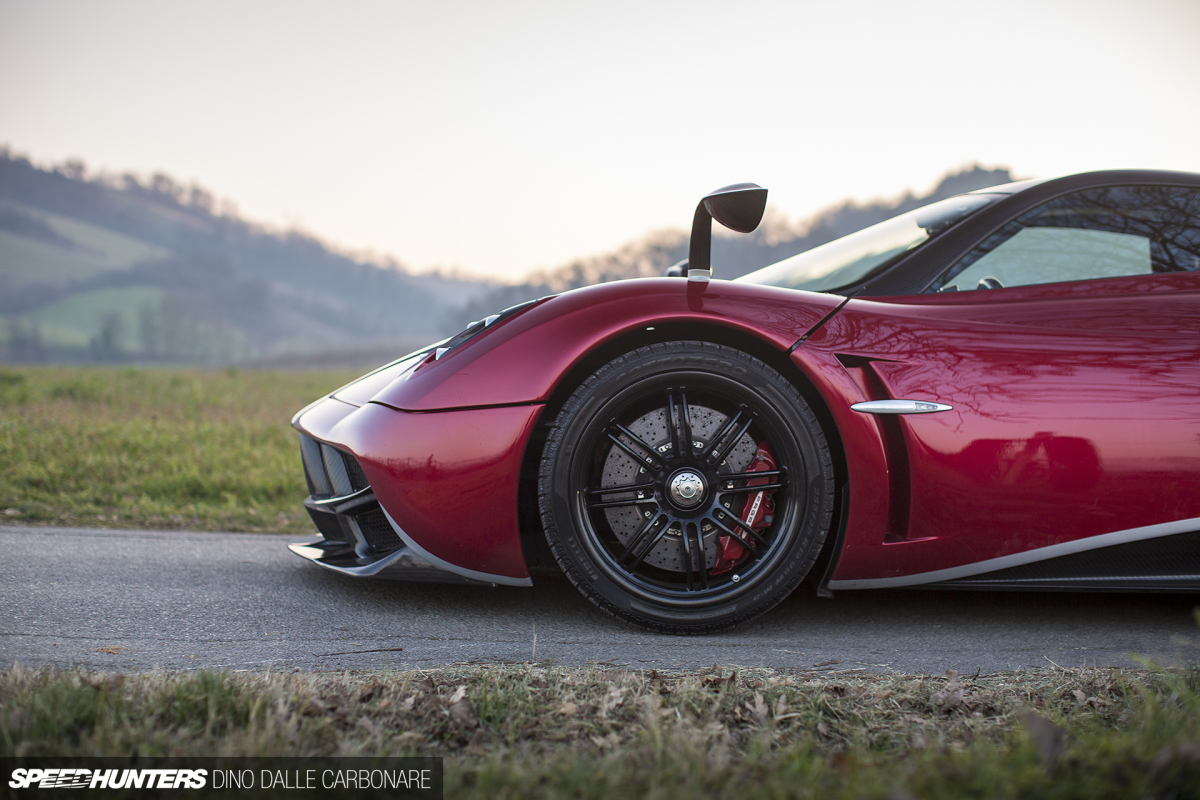 What makes this car so special is that it embodies what Pagani is all about. Yes, Horacio could rest on his laurels by churning out as many Huayras as he could possibly sell, and then call it a day. But Pagani is more than that. I spent a few days with the company; meeting the people behind the operation and seeing the new factory that's nearing completion. With so much drive and true passion behind it, it's obvious that Pagani has a lot of ambition. More than 60 per cent of the company's 2015 profits have been reinvested back into R&D in an effort to push technology further, perfect solutions, and ultimately create better cars.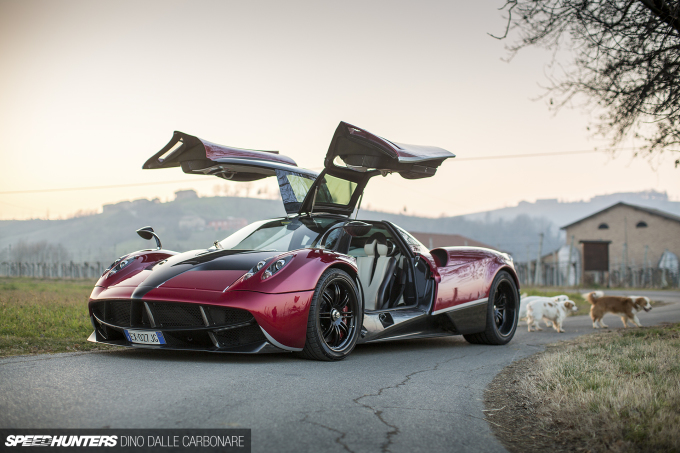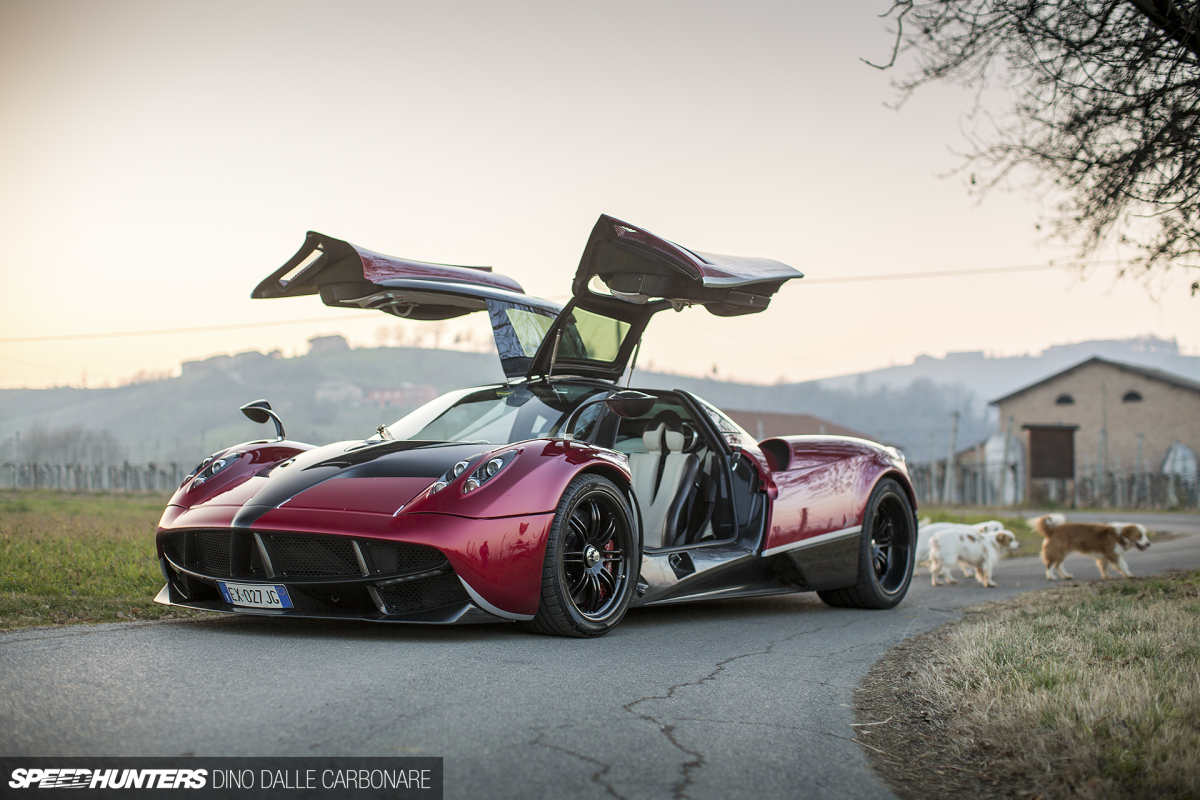 The PT1 is laden with improvements over the stock Huayra; improvements that due to secrecy weren't disclosed to me. It was more a case of, 'Here is our development car; drive the crap out of it and tell us what you think.'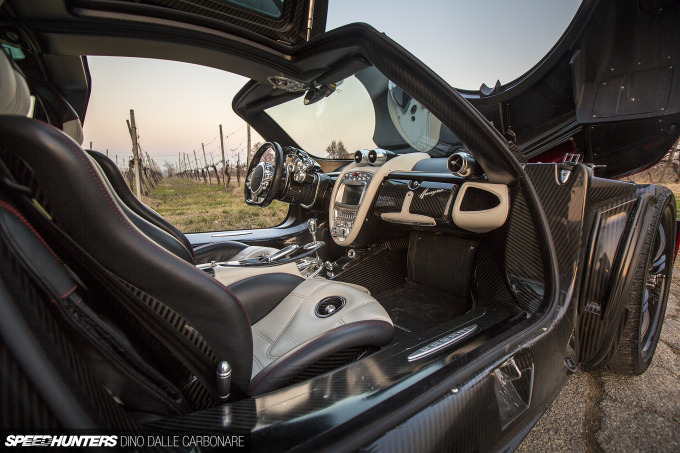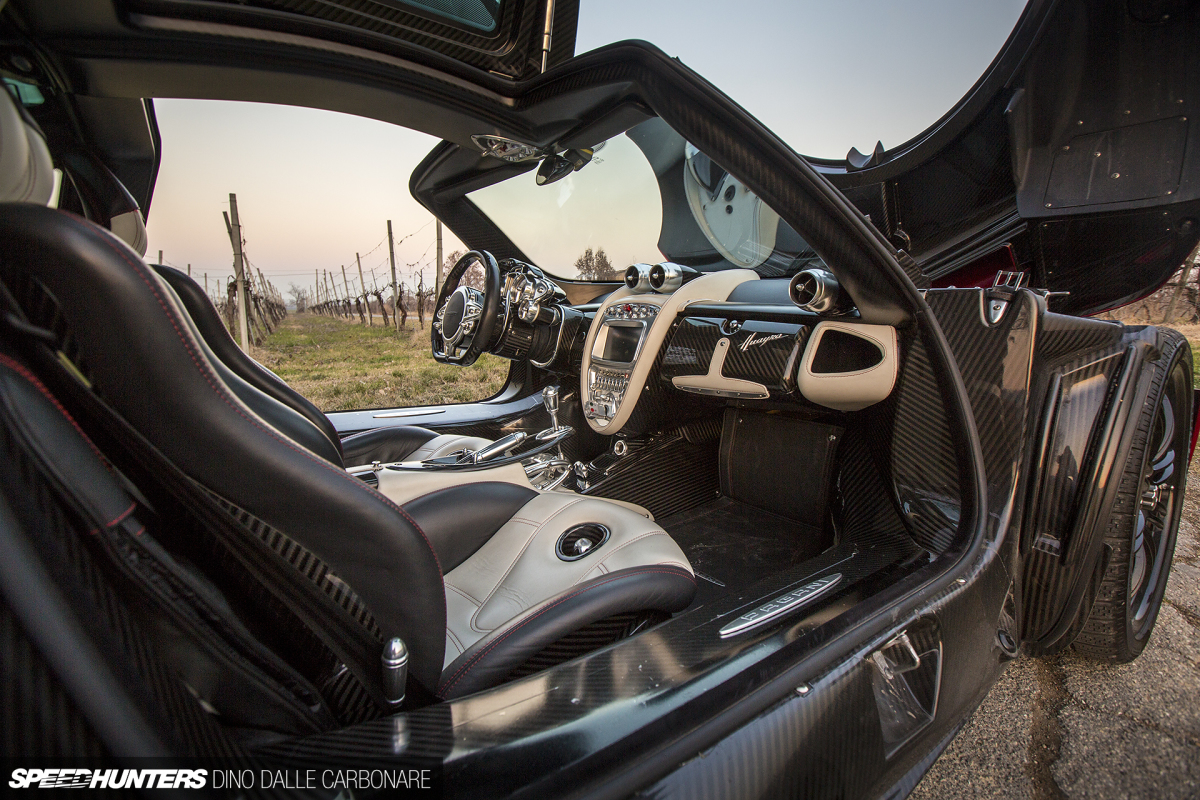 What a proposition, right? And a humbling one at that. Here is the maker of some of the world's best hypercars, asking my opinion on its future plans! Did I miss a memo or something? But this is what differentiates a good company from a mediocre one. When a car maker like this takes time to let you drive its car and takes your opinions seriously, that's a mark of something special.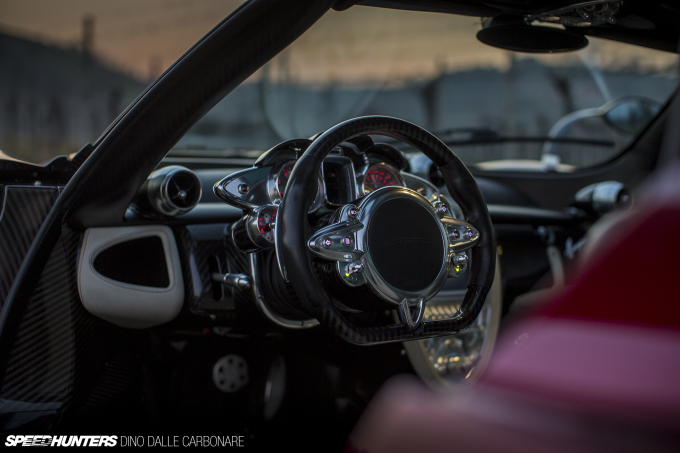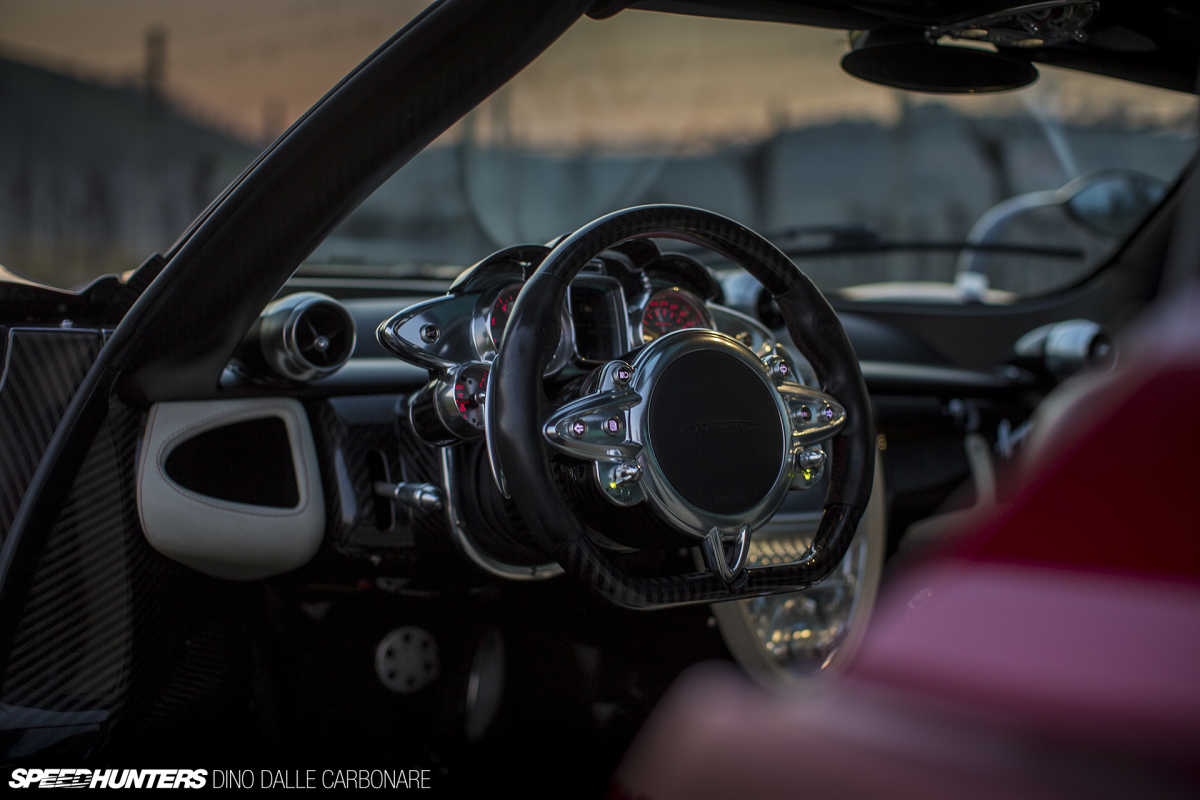 Okay, so a little info on the Huayra… All 100 cars are sold and production will soon be coming to an end. A small run of 20 limited edition, super special versions come next, and those are all spoken for as well. Then, in a few months time, the production of another 100 new Huayra versions will begin, and Pagani has a ton of orders for those too. There's even interest in the next car, never mind the fact that Pagani doesn't even know what it will exactly be yet… The PT1 is a 'normal' production Huayra as far as the body, interior and design is concerned; the changes having been implemented in the mechanicals.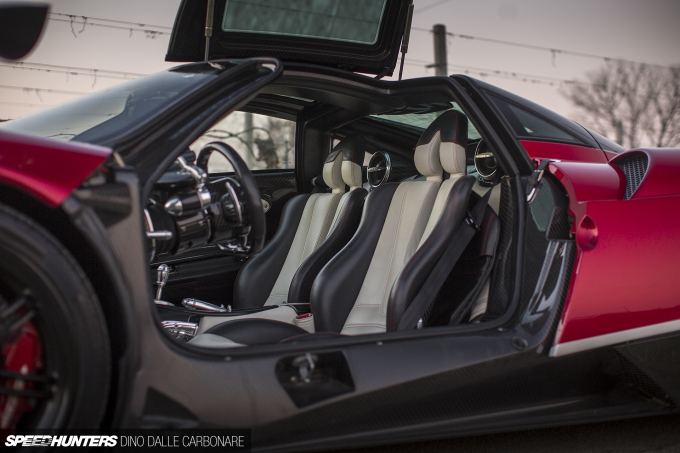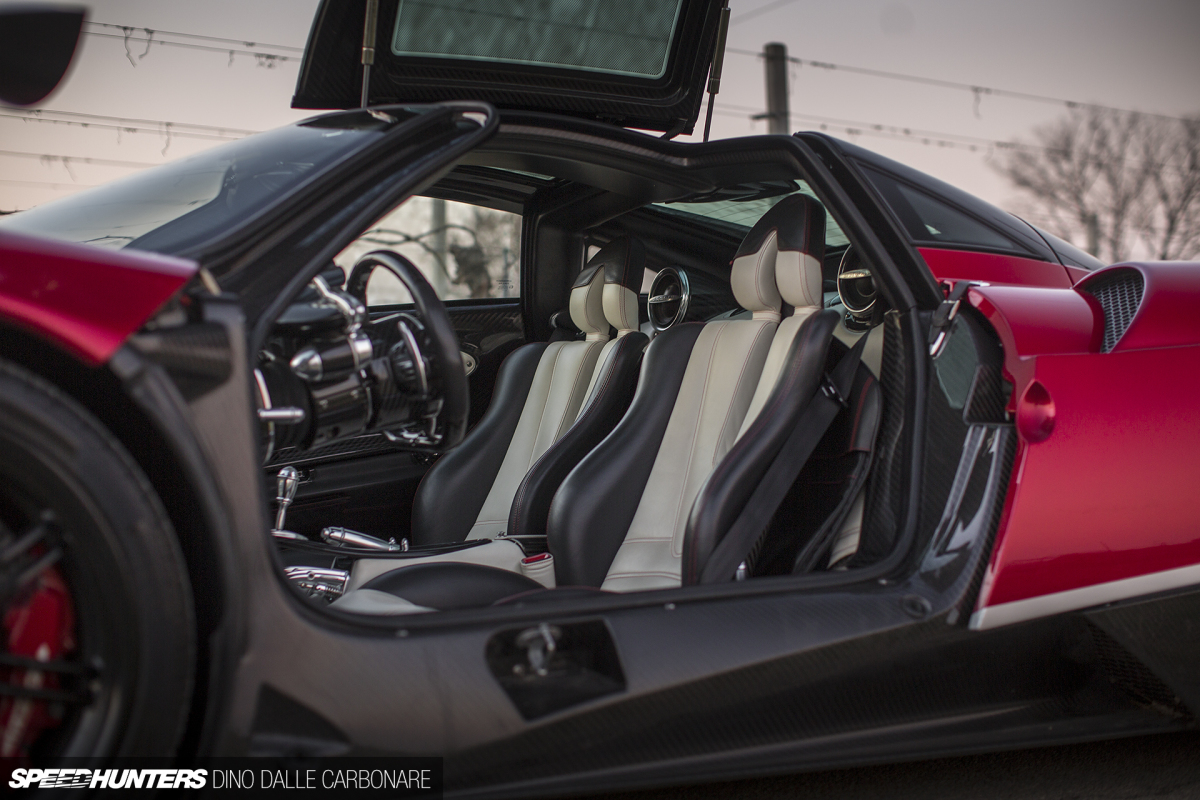 The interior has that same special ambience I sampled two years ago. Every nut and bolt and composite material is a thing of beauty; an organic integration of form and function with the driver put at the center of it all. For a tall and soft-around-the-edges bloke like myself, the car is surprisingly accommodating. The seats have enough adjustability and support even for larger frames, and the adjustable steering wheel, which forms one piece with the main instrumentation, allows you to easily find a comfortable driving position.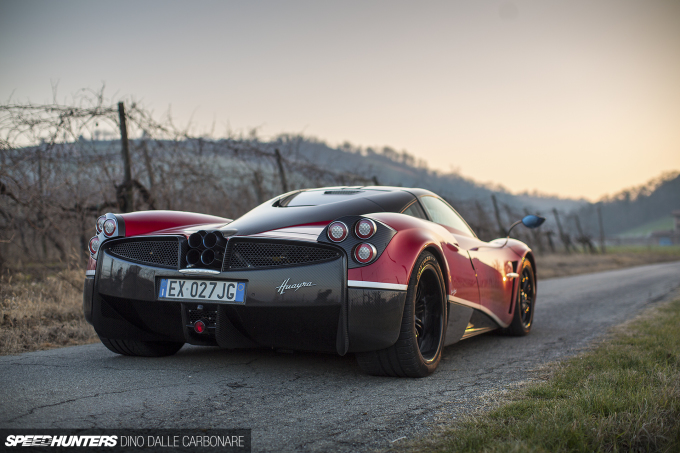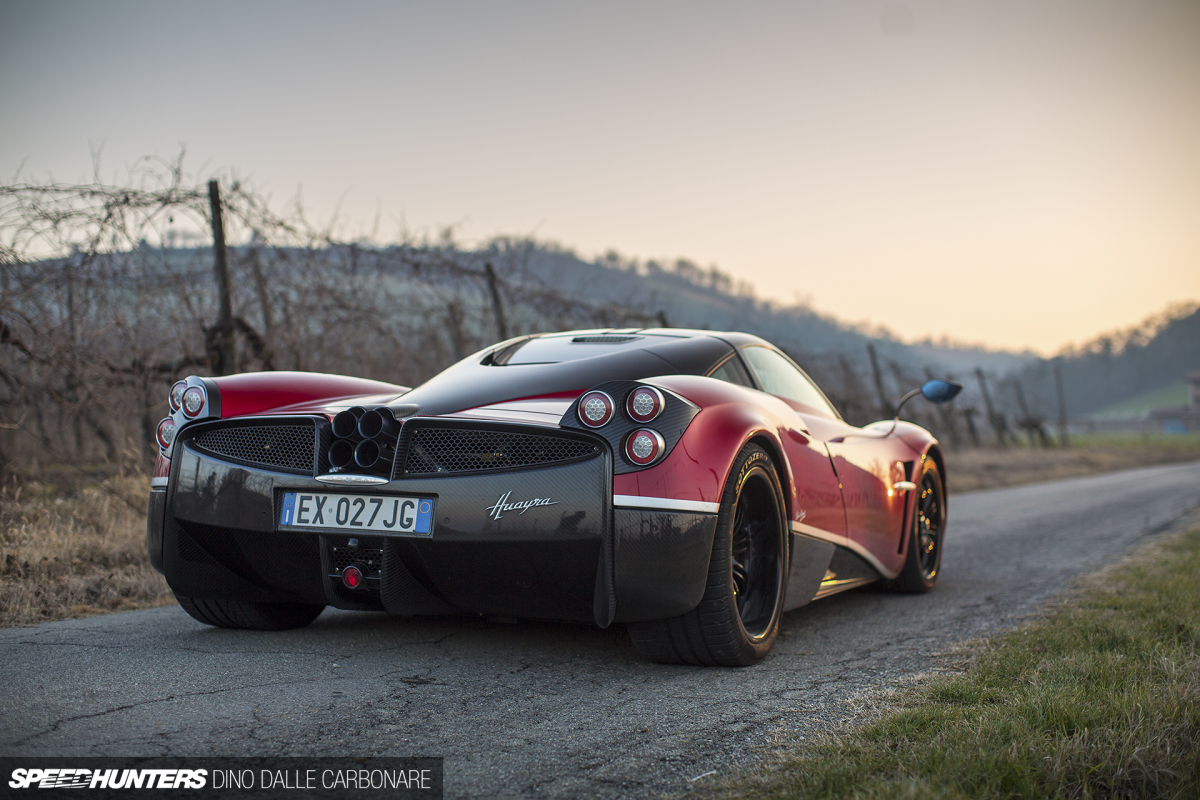 The colour of the PT1 is absolutely amazing in person too; deep triple-layer candy red with its wonderful depth, contrasting against the pearl white profile lines and glossy exposed carbon.
Time To Transform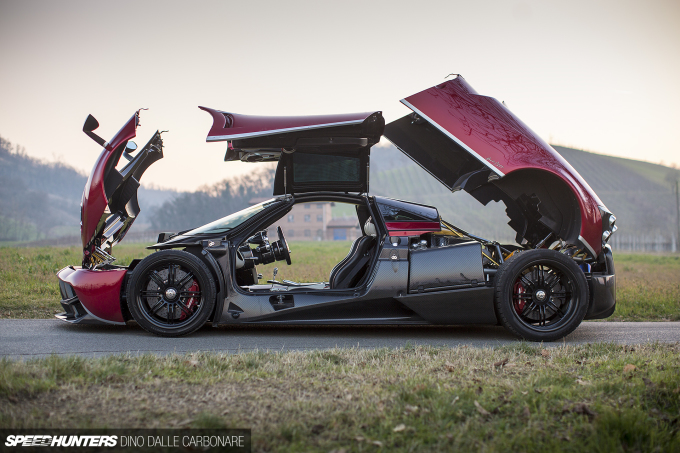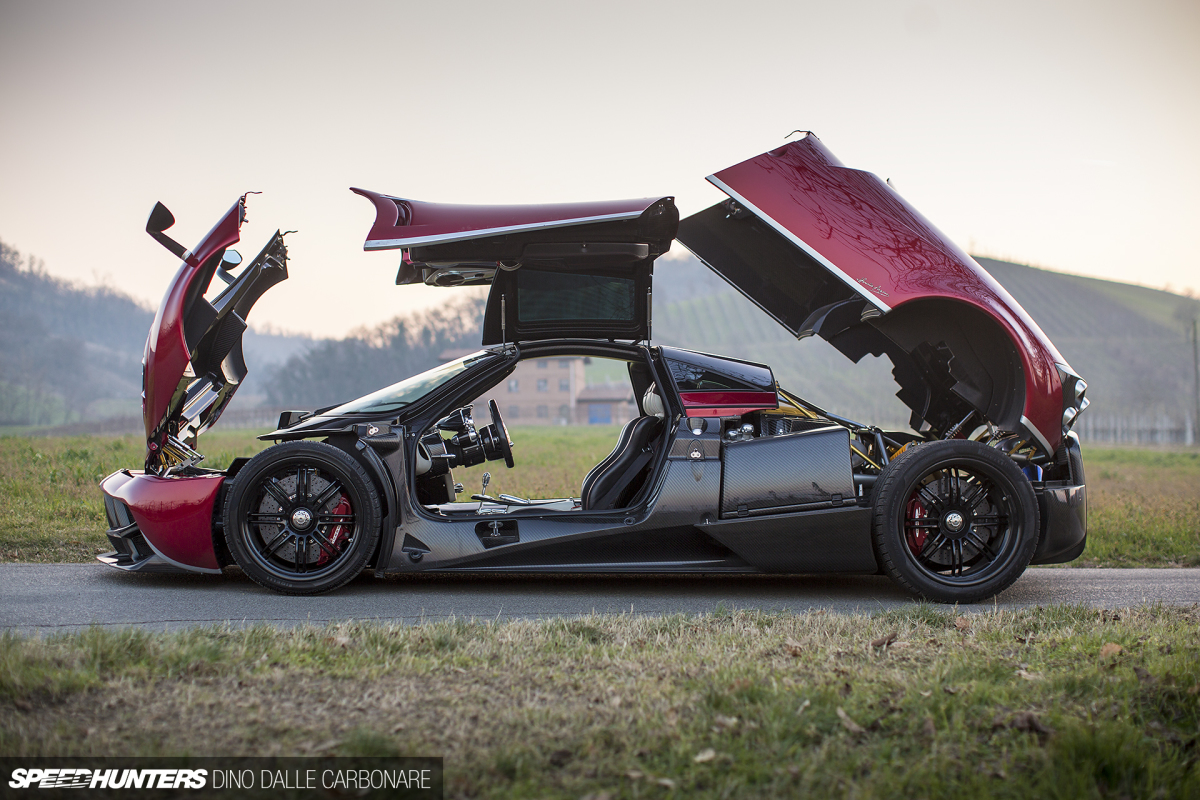 Open every panel up and that beauty intensifies. It's not like a mass-produced car where you're usually treated to plastic engine covers, trim and cost-saving measures. Horacio is satisfied unless each individual component is finished to the same level as the exterior. That's why every single titanium bolt that holds the car together is etched with the Pagani logo. Incidentally, for each Huayra there is €80,000 (approximately US$85,000) worth of bolts. Cost-cutting is not a term that Horacio even has in his vocabulary.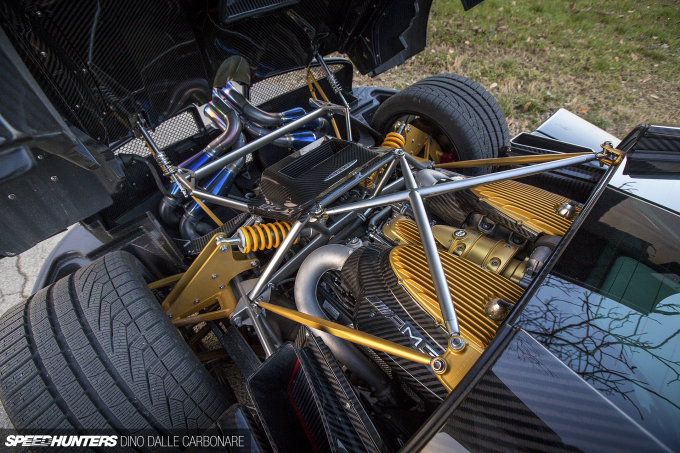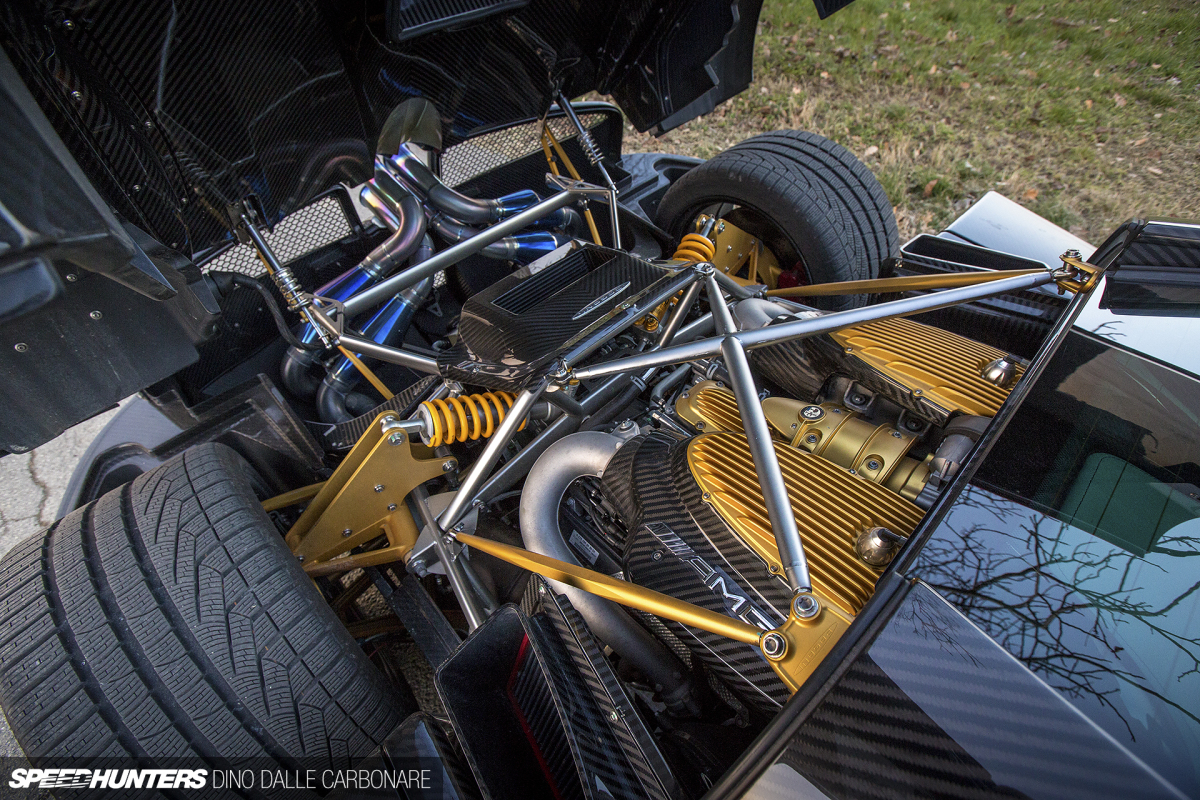 The twin turbocharged 6.0-liter V12 that AMG built specifically for Pagani remains at the heart of the PT1, but as I'll get into later, it feels even more explosive than the car I drove in 2013.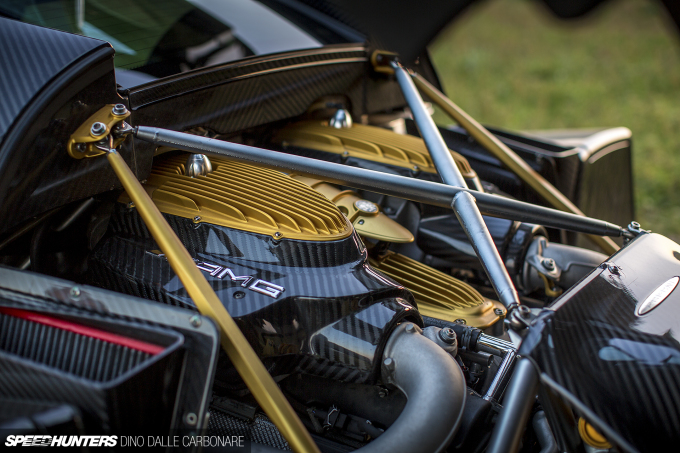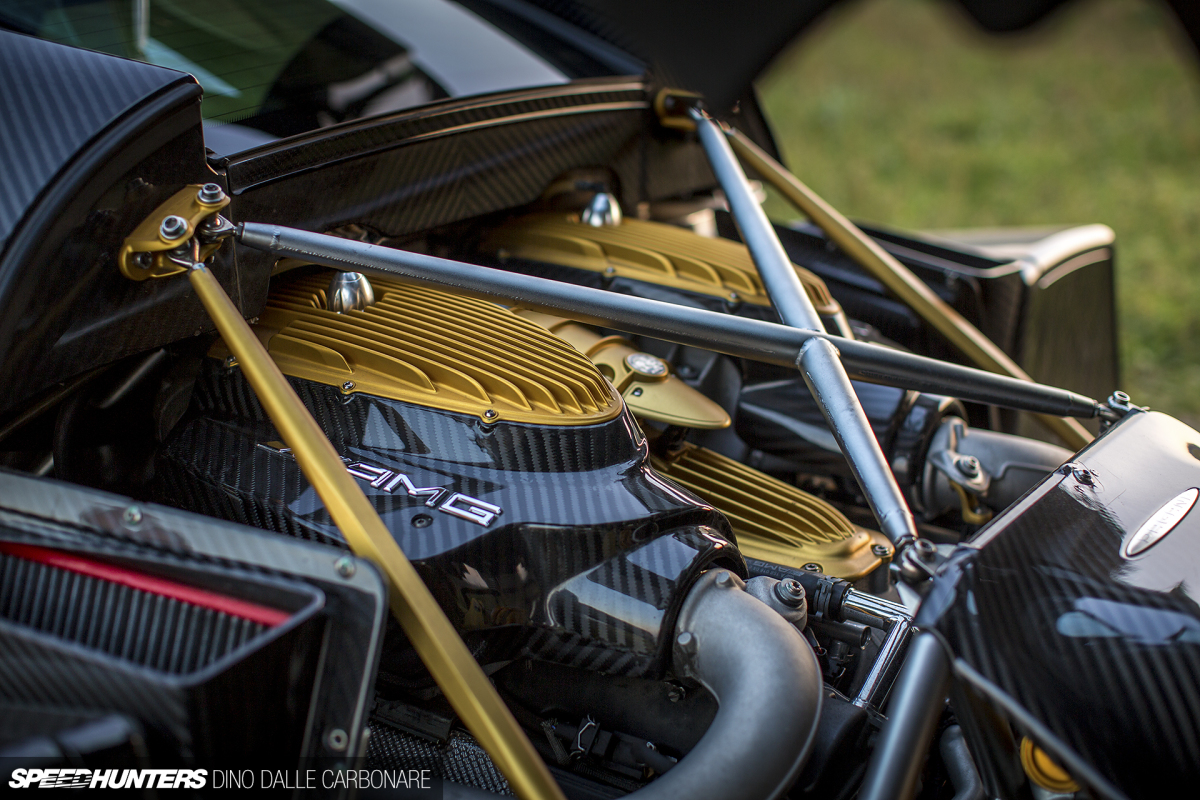 As I eluded to earlier, Pagani's engineers wouldn't tell me what they've done, but it's an obvious improvement; one that hints at the company's commitment to R&D.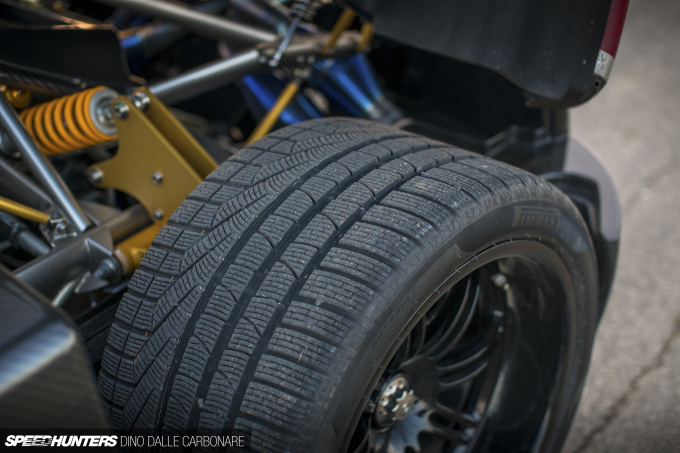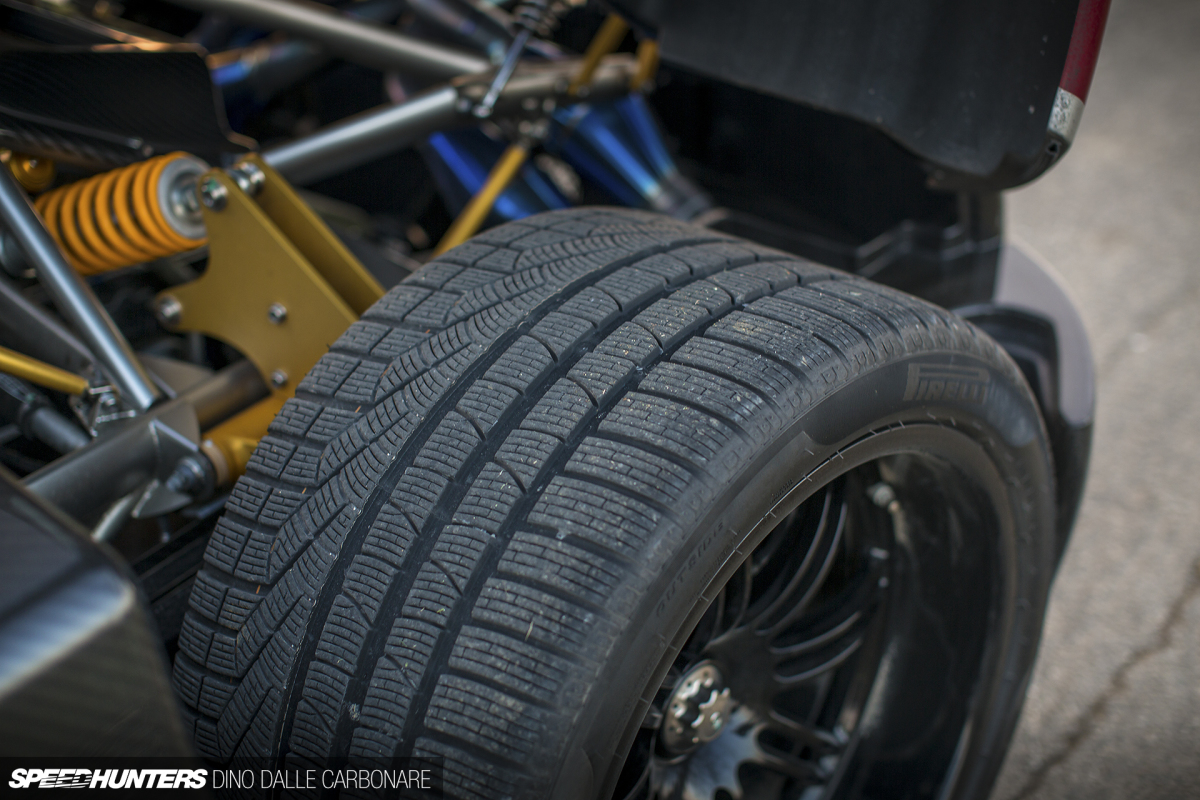 I found it almost comical that the car was wearing 325-section Pirelli Scorpion stud-less tyres at the back. But it is cold in the countryside surrounding Modena at this time of year, and Pagani needs to ensure the PT1 is able to cope with every road condition, even if its customers would probably never use their cars in this way.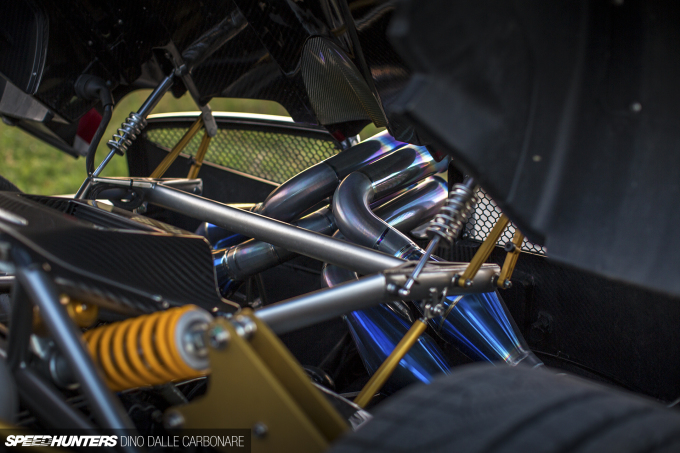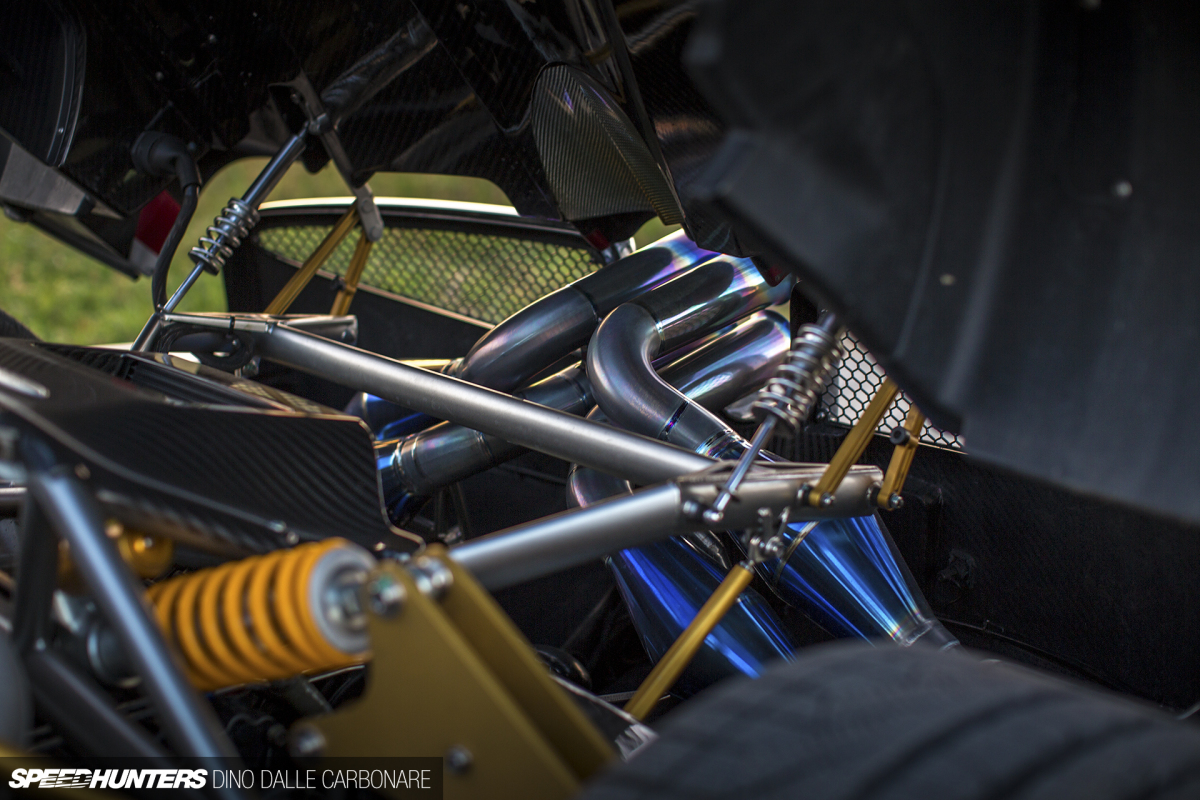 The car is fitted with a more sonorous titanium exhaust system than what you'd normally find in a Huayra, and it's so light it makes air seem heavy.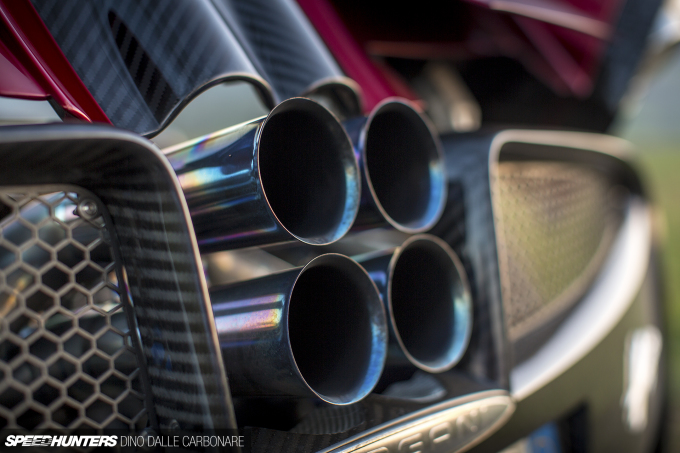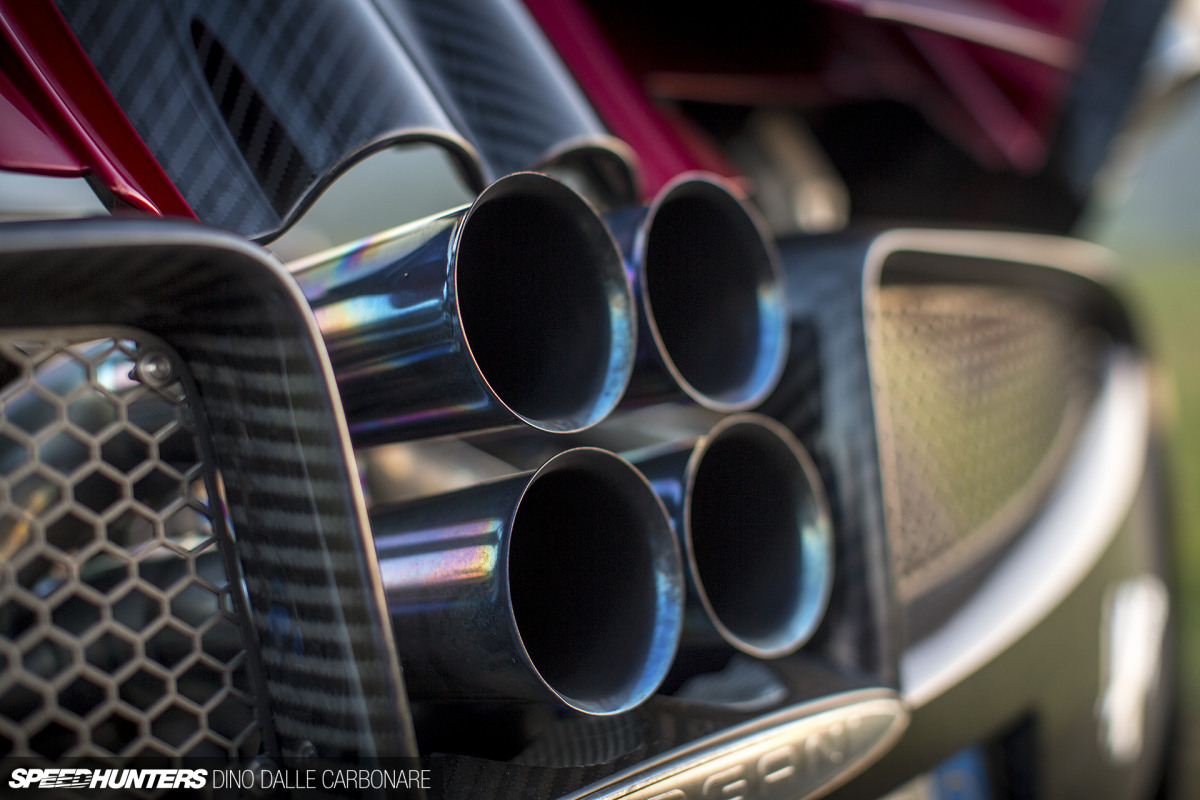 It spits flames out the back through these four trumpets, which as you can see from their coloring have been heat-cycled countless times.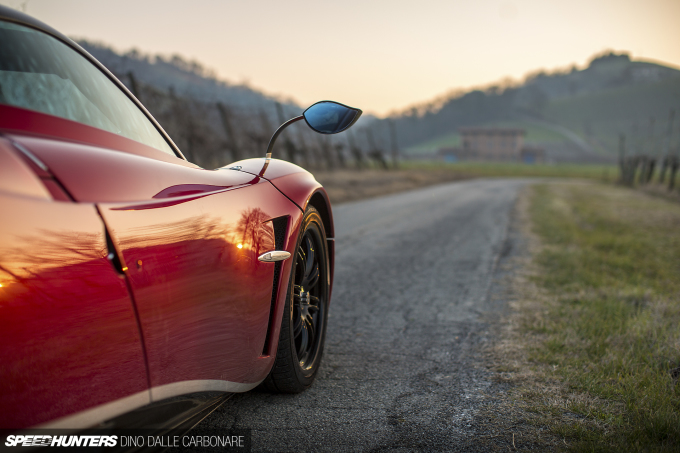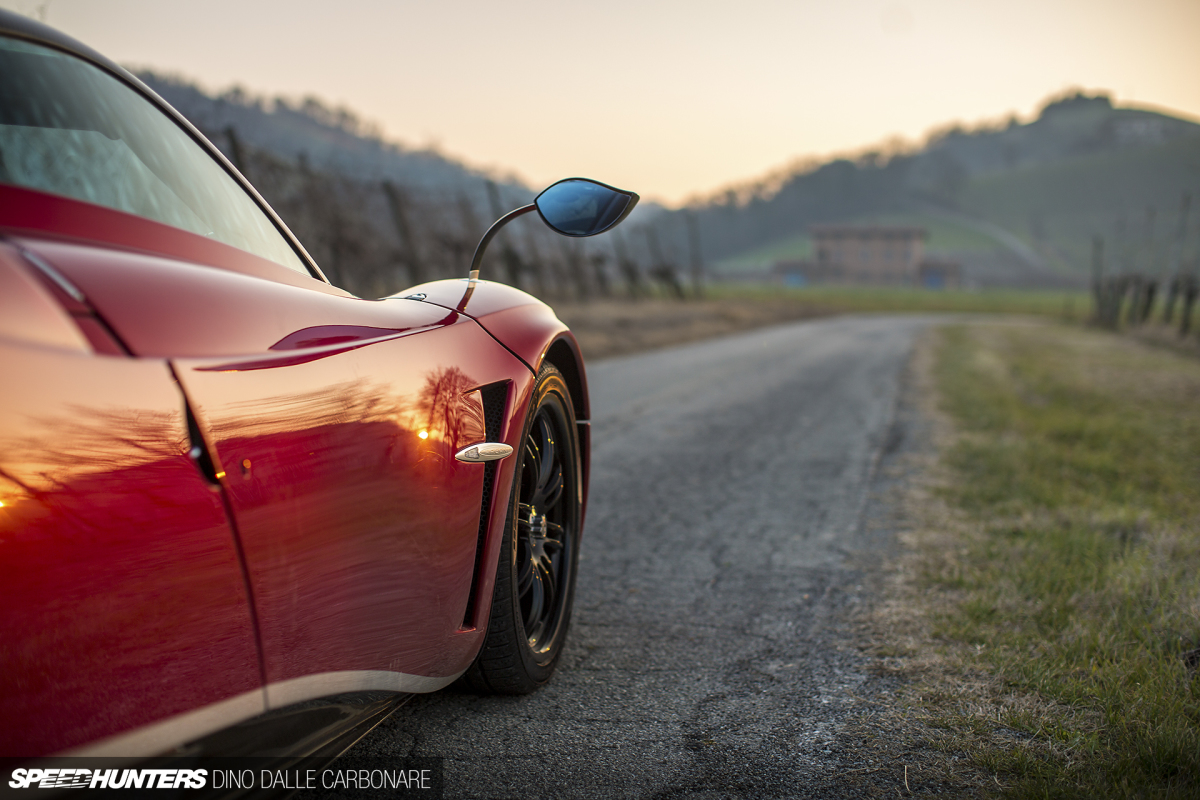 So there it was – a Huayra pointing towards some of the best driving roads the region has to offer; roads that Ferrari and Lamborghini have been using for decades to test their own vehicles on.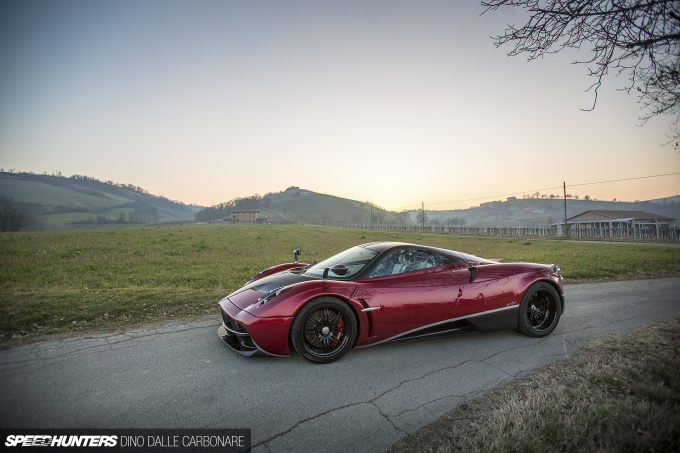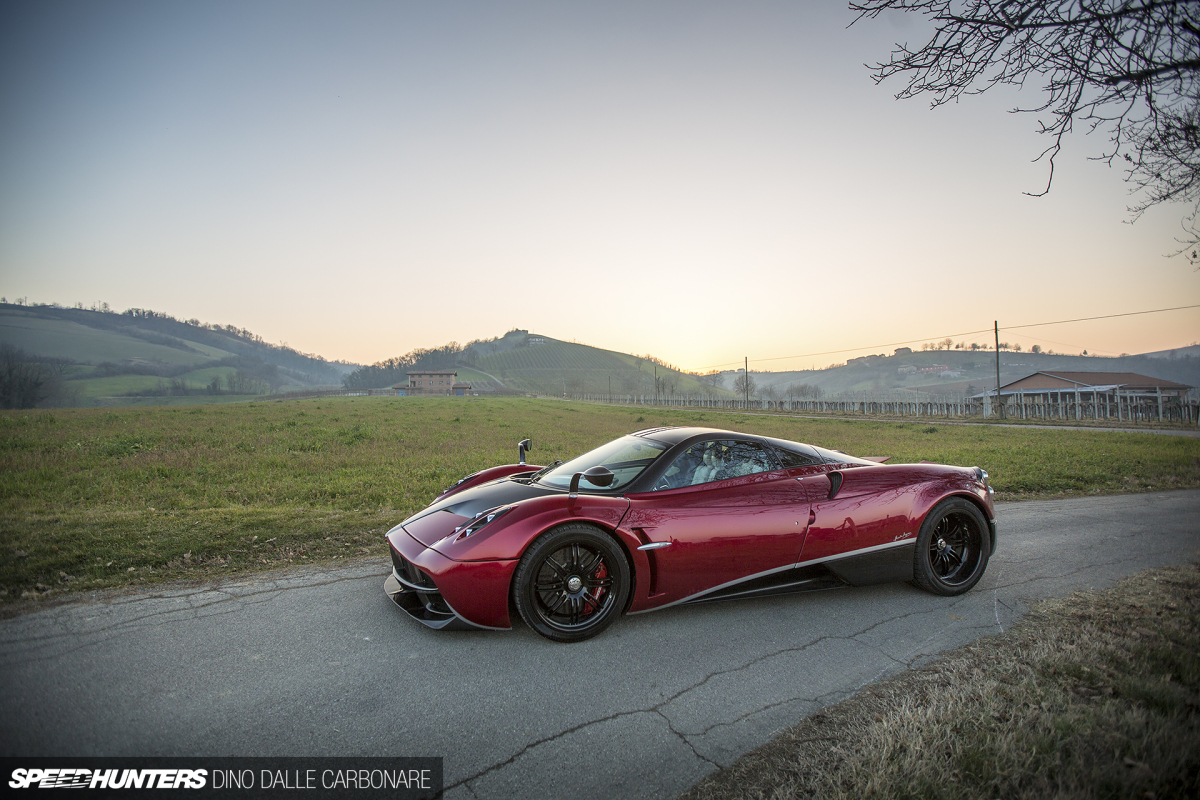 As you can imagine, I pinched myself a few times to make sure this was in fact actual reality…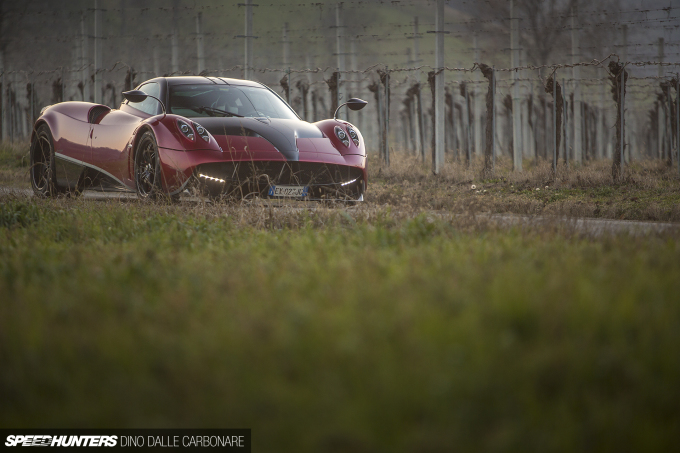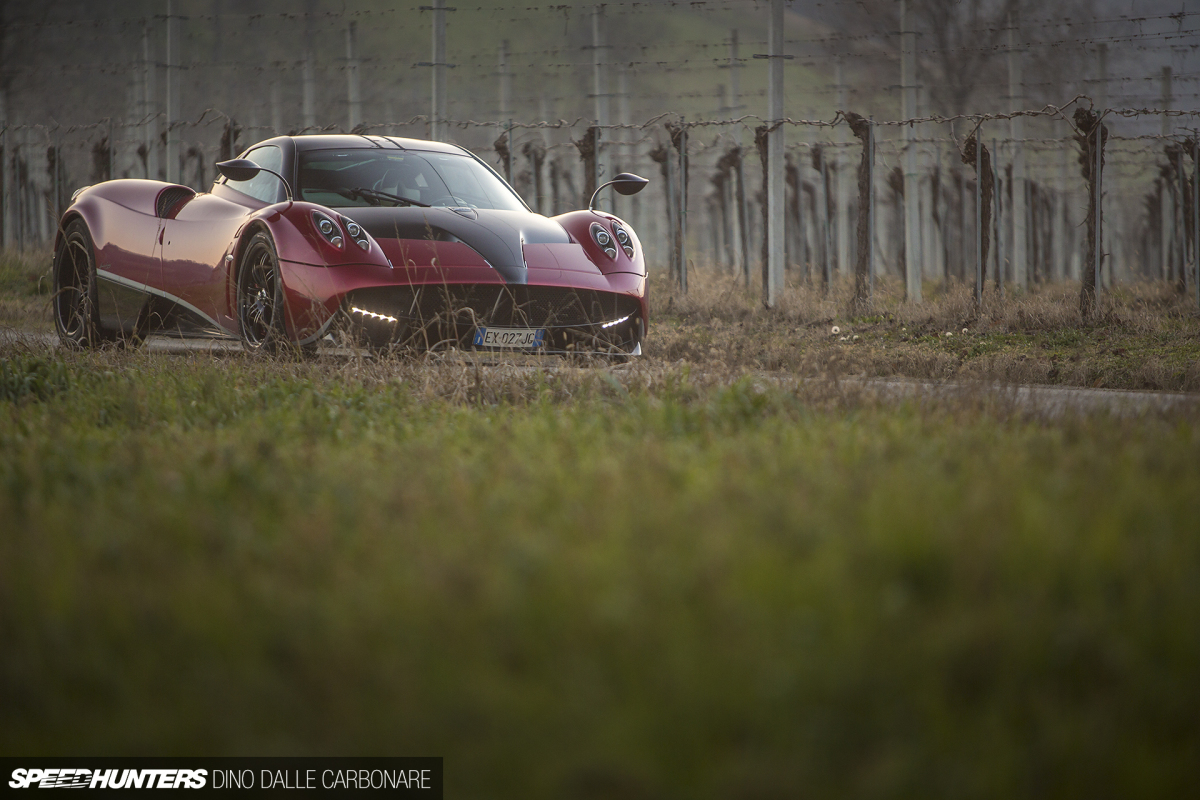 Because it all looked far too dreamy; romantic even. But it was real.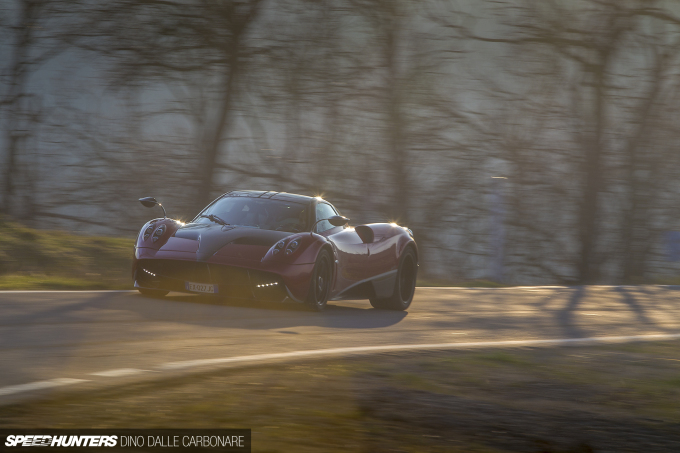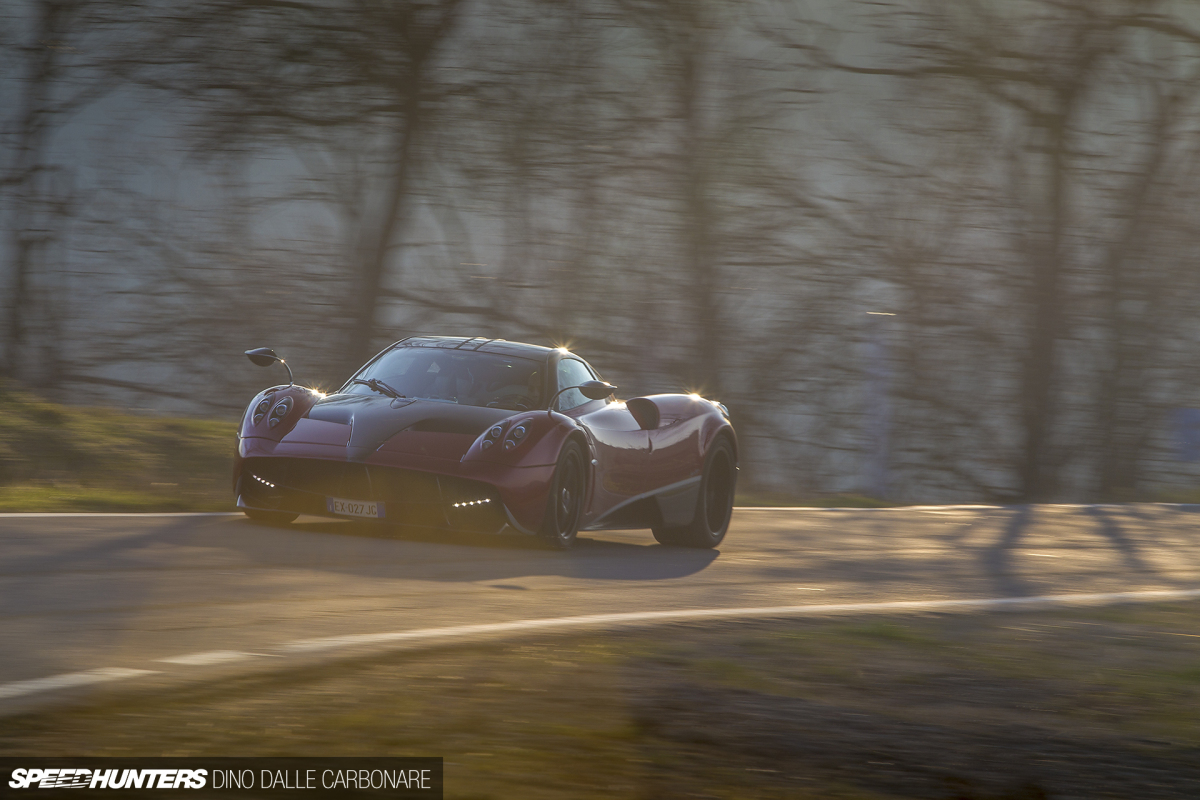 The best way I can describe driving a Huayra is having the performance of a Nissan GT-R in a Nissan Cube chassis; you have well over 700hp but there's only 1300kg or so to haul. Well, a little more with yours truly on board, but I'm sure you get the gist of it.
Improving On Perfection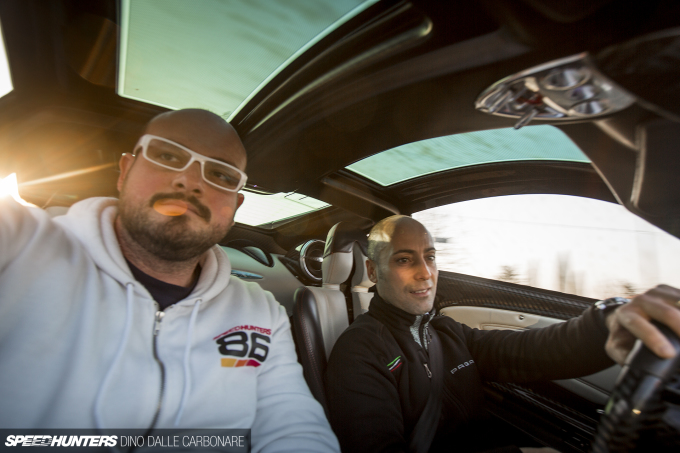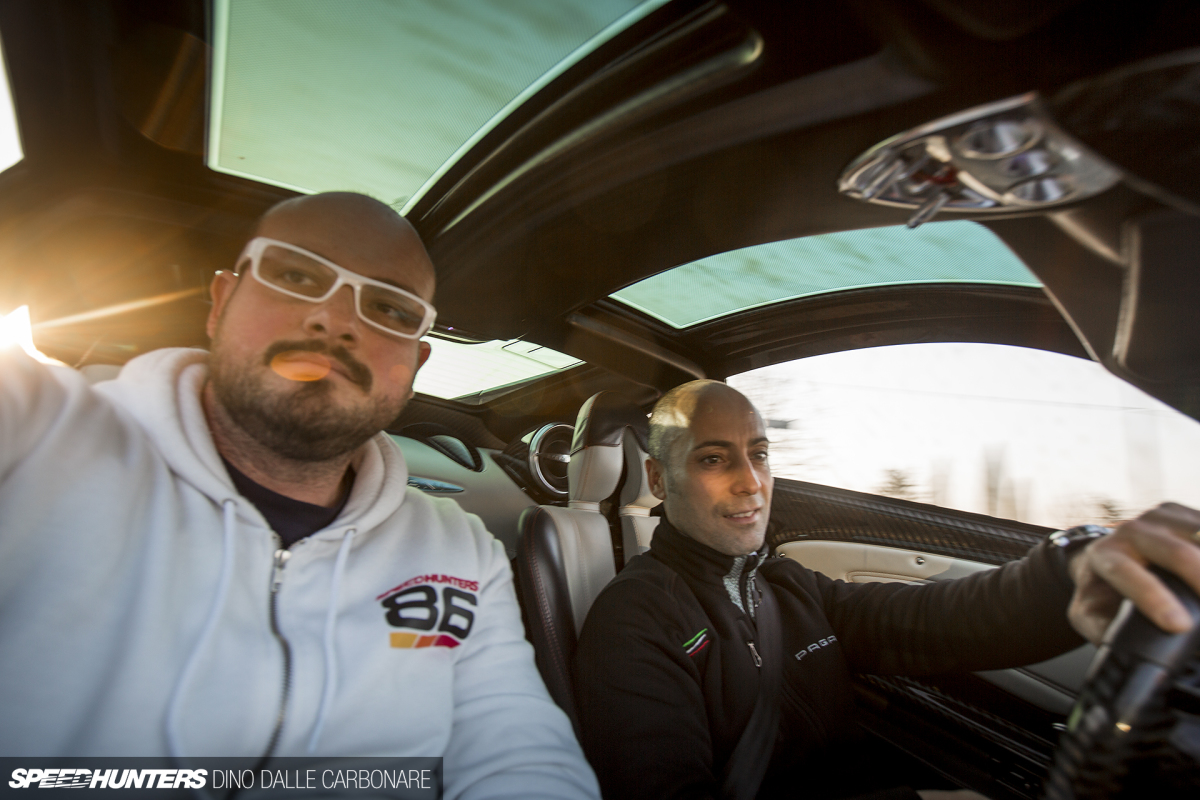 My chaperone for the afternoon was Andrea Palma, Pagani's new test driver and the man entrusted to further perfect the cars that roll out of the factory. He's a guy that lives and breathes cars; he tunes them and also drives them professionally in the Huracan Trofeo and the Italian GT series. And when he's not doing that, Andrea is figuring out ways to give his 900hp R35 more traction off the line.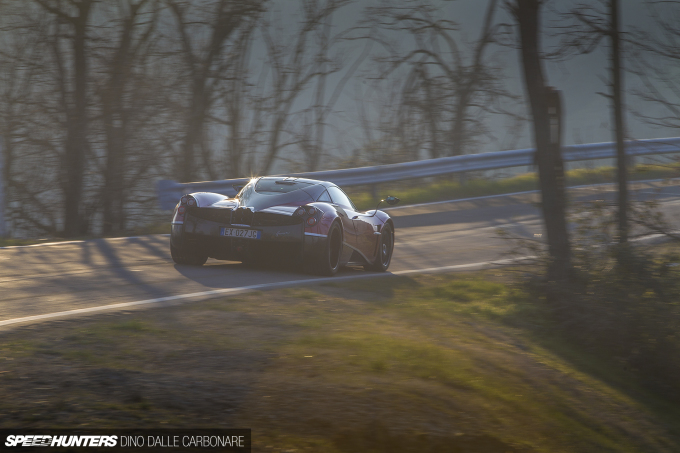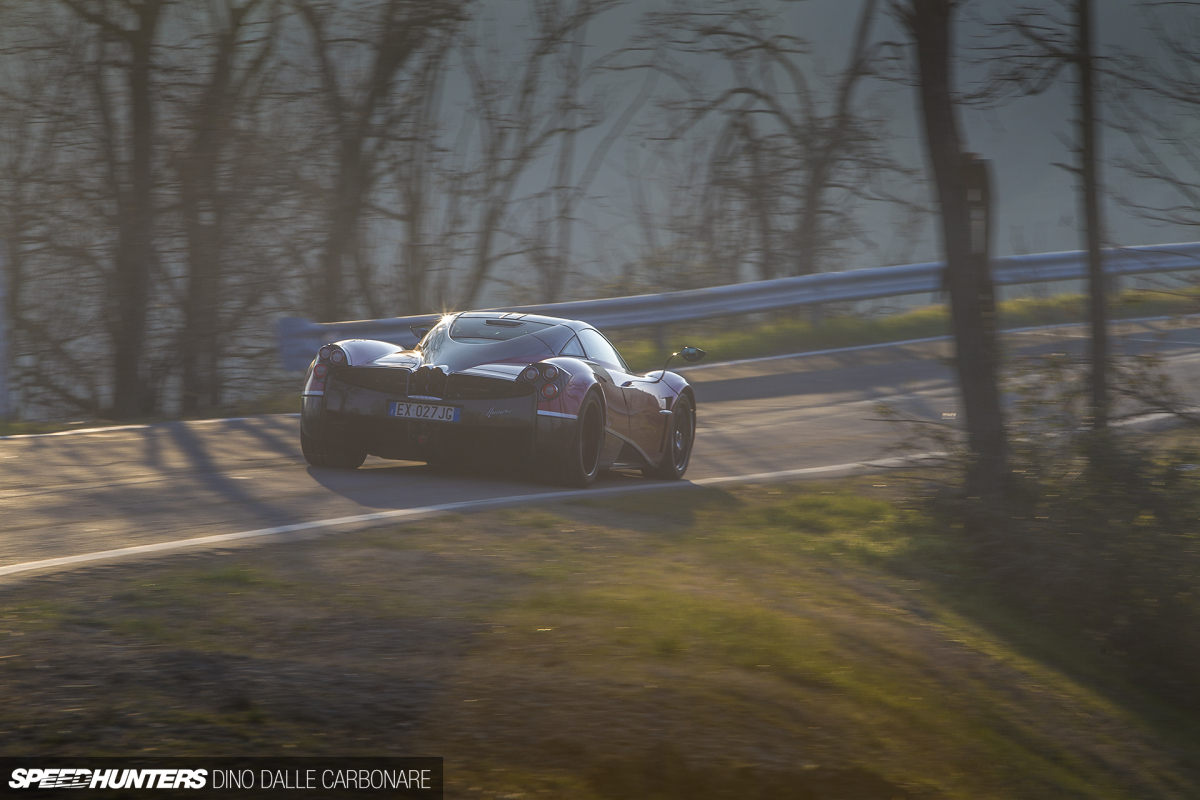 I tried to see if Andrea would disclose some of the changes that were made under the skin of this Huayra to bring it up to PT1 spec, but like all the other Pagani guys, he's sworn to secrecy. No problem though, because I was feeling the changes through my back end, starting with the handling which is more composed and reassuring. New dampers maybe? Refined geometry? Improved links and bushings? Who knows… The V12 itself felt more alive at lower RPM, but I'm not talking about turbo lag here, of which there is very little, but rather throttle response.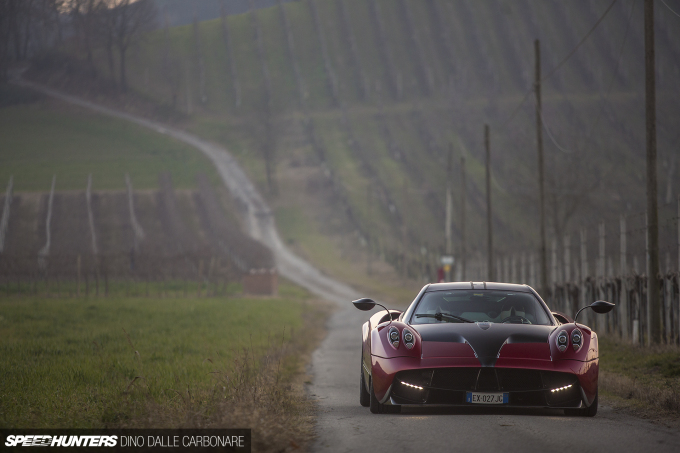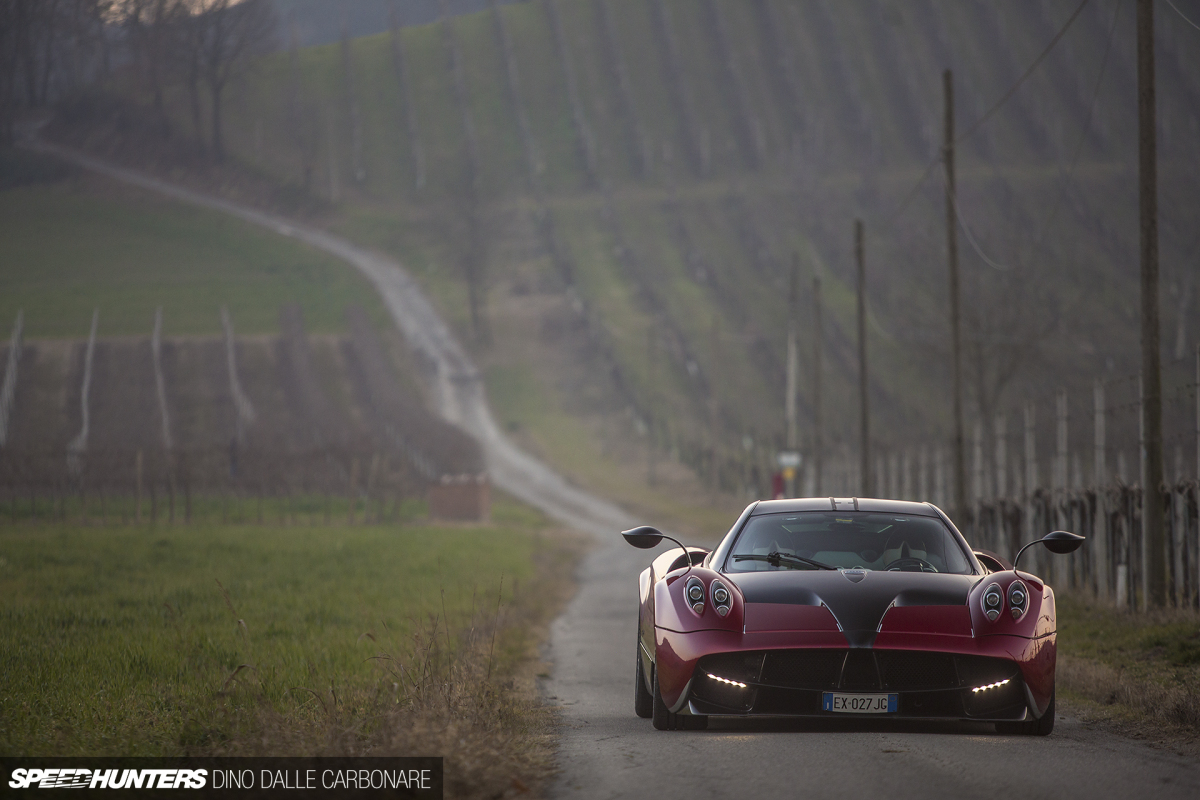 It all felt more direct and more reactive from the get go, which in turn brings you in closer with the car, making you feel more connected to it all. The gearbox was quicker and smoother and it added a more modern character to the car; now that dual-clutch systems have become the norm, the Huayra needs to fight hard to defend its choice to stay single clutch.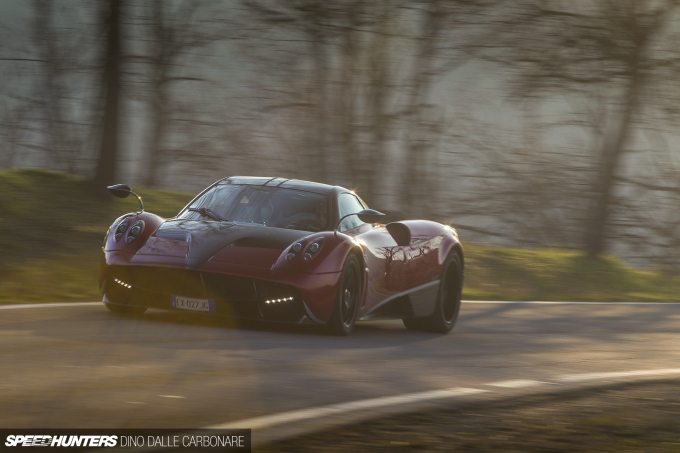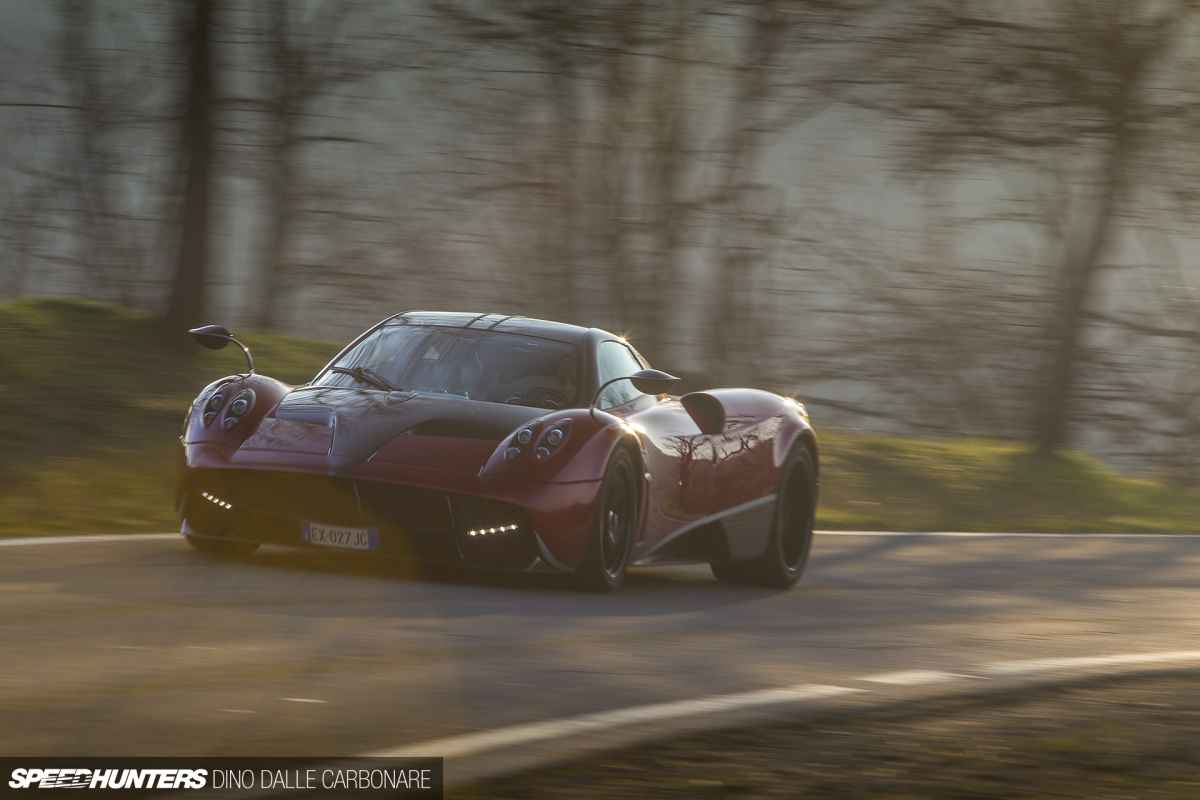 But that's because the transversally-mounted Xtrac 7-speed transmission is much lighter and smaller than a twin-clutch setup could ever be. It helps keep the weight more contained and more central in the car, giving a natural understeering character over a potentially hard-to-handle oversteering one.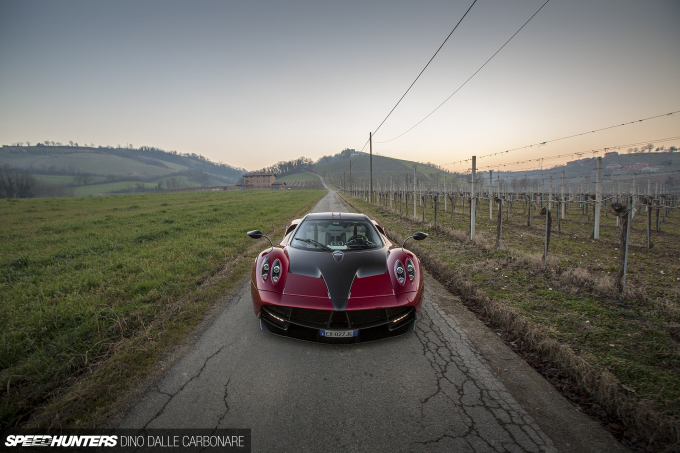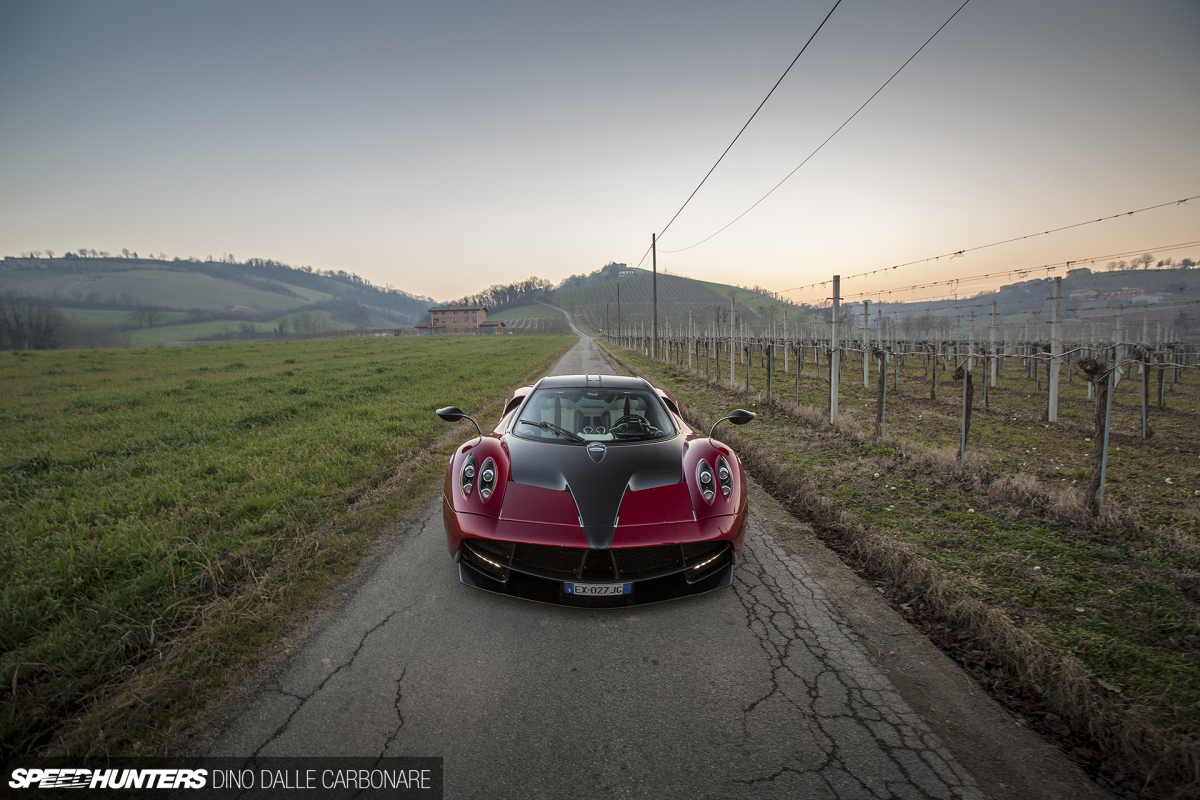 That then allows the engineers to dial out that understeer and create a neutral handling character, which even on cold, tight country roads on snow tyres inspires confidence.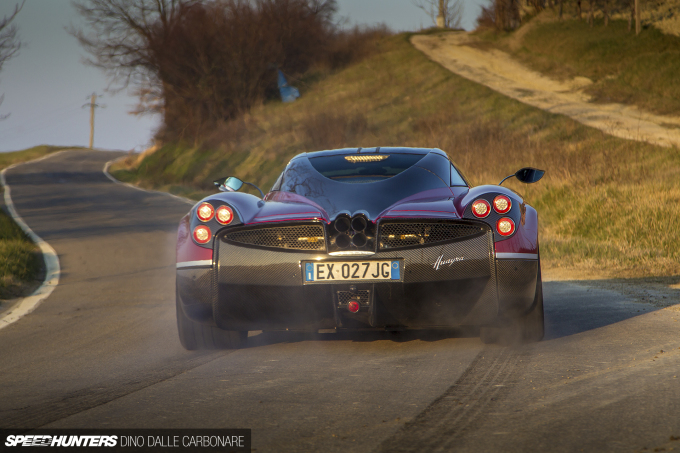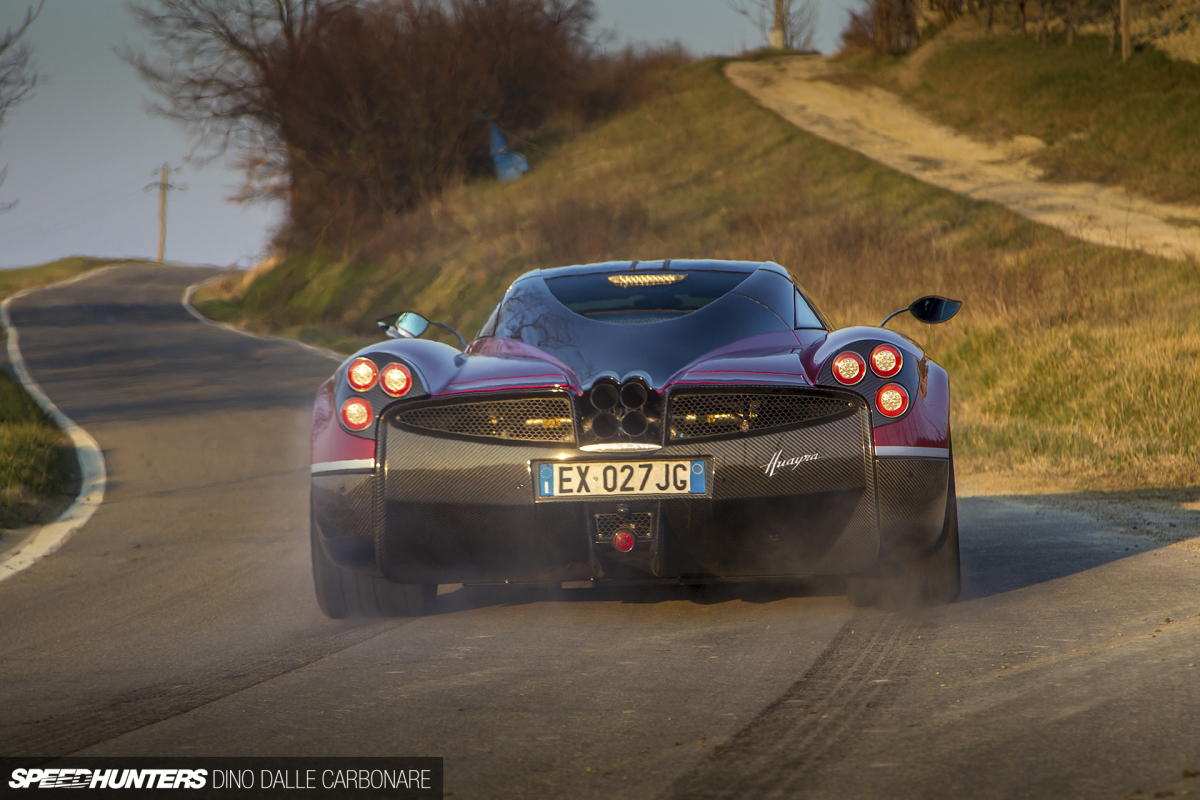 The ability to tighten that line mid-corner is always a millimetric step of the accelerator away, and once you get used to the monumental wall of torque that you always have at your disposal, you being to calibrate yourself. Then, believe it or not, the car almost becomes a doddle to play with, especially when you really lean on the Bosch traction and stability control systems which are pretty impressive given what they can let you get away with.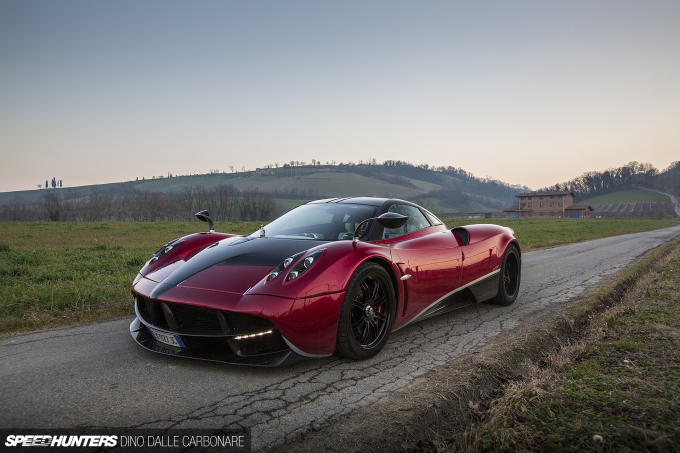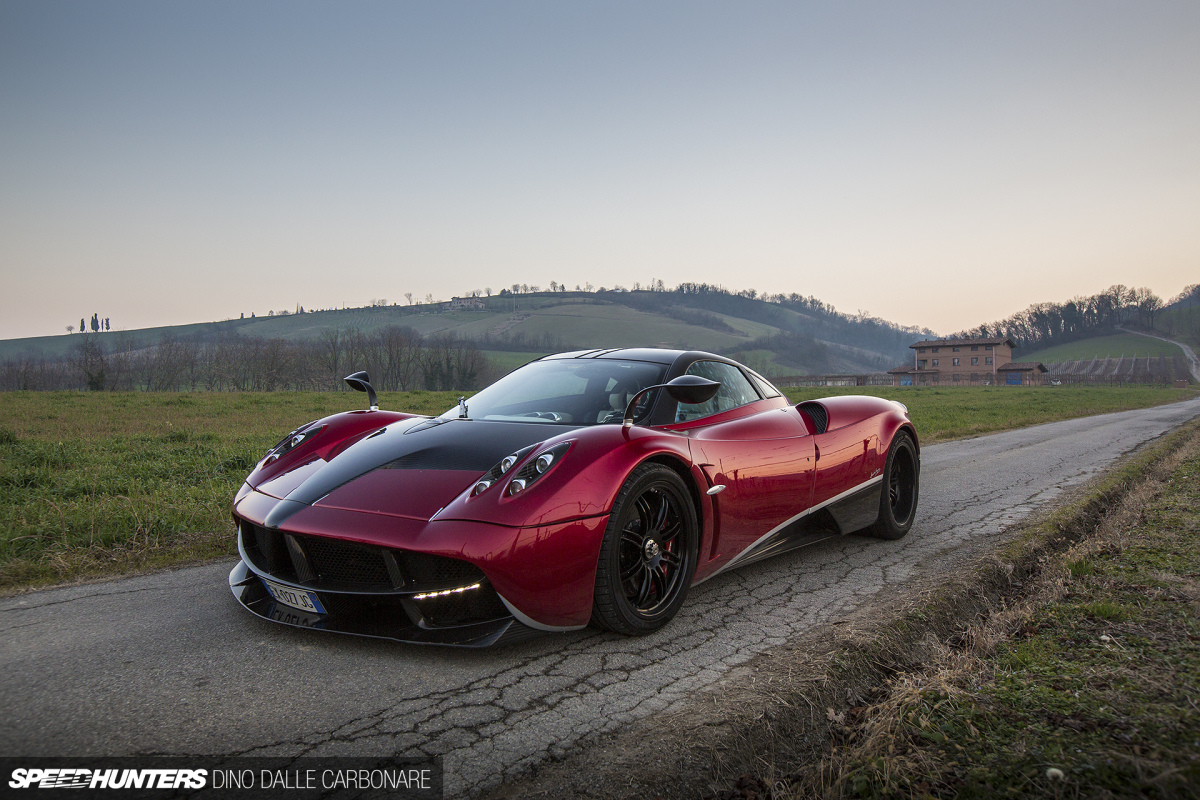 The only thing I don't particularly like is the steering. It's very communicative, but a little slow for my taste. If the gearing was a tad faster it would make it all less work from behind the wheel, which you turn way too much even in normal driving situations. Not Ferrari-fast which is an exaggeration, but just a tad.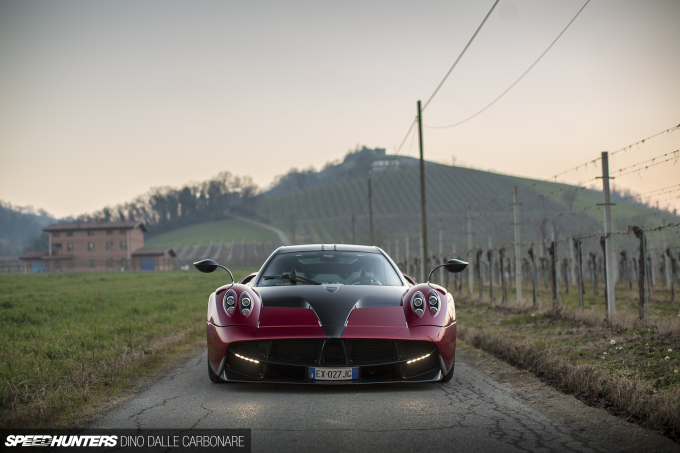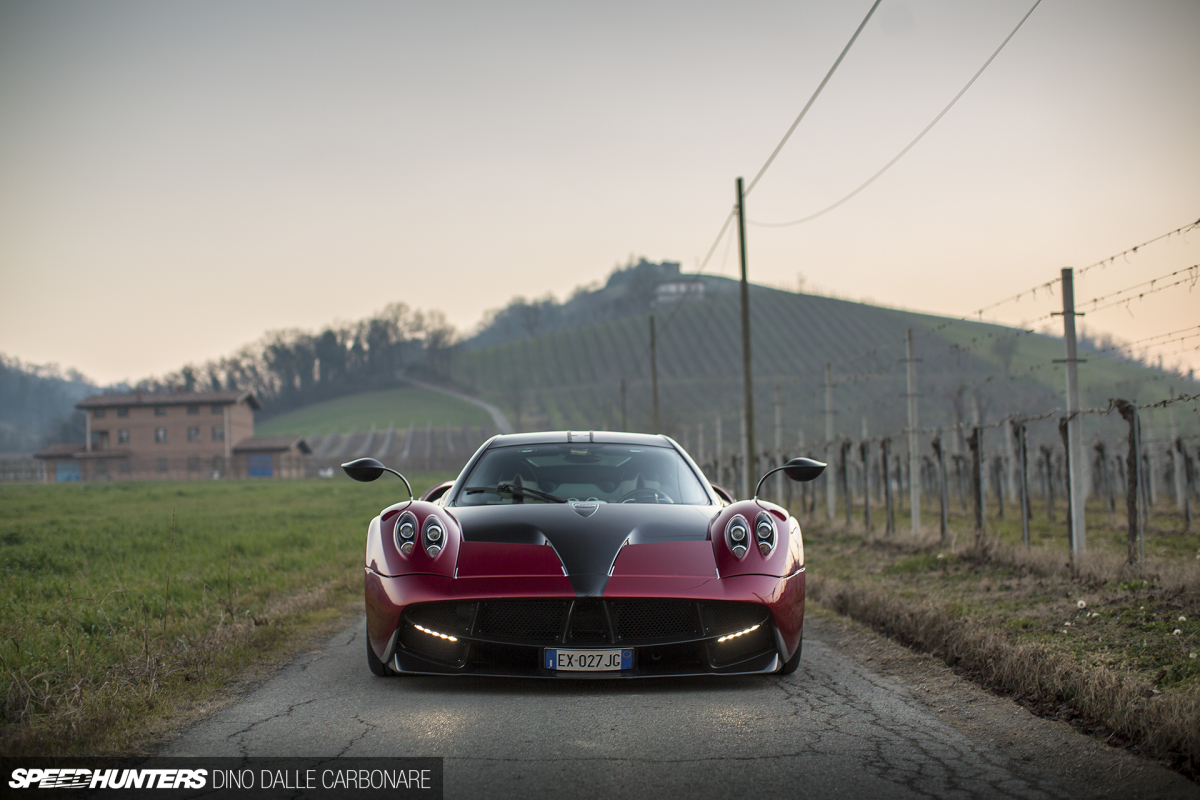 But I'm really nitpicking here. This is as close to automotive perfection as you can get. There's nothing anyone can say – it's art meeting function and the result is simply stunning.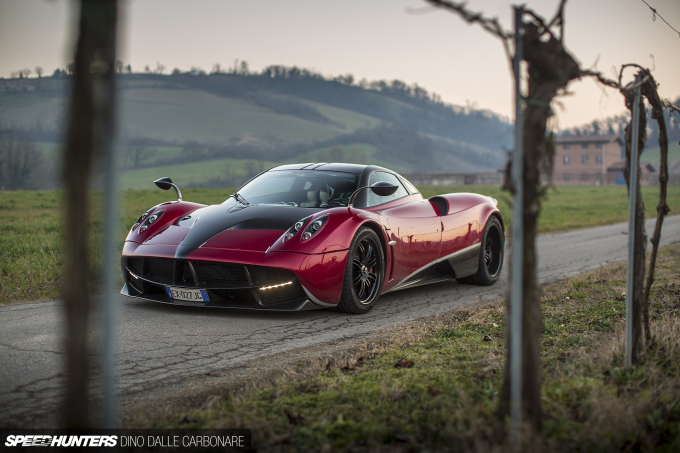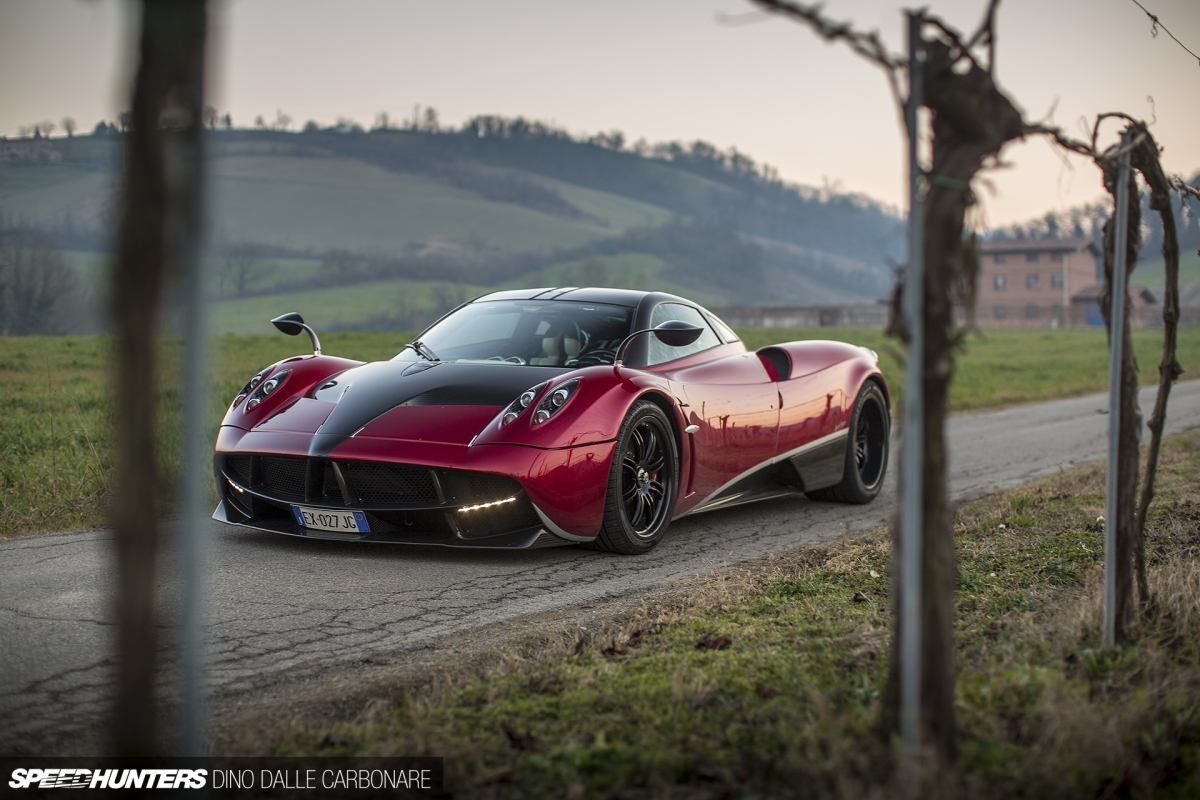 But it's not enough for Pagani.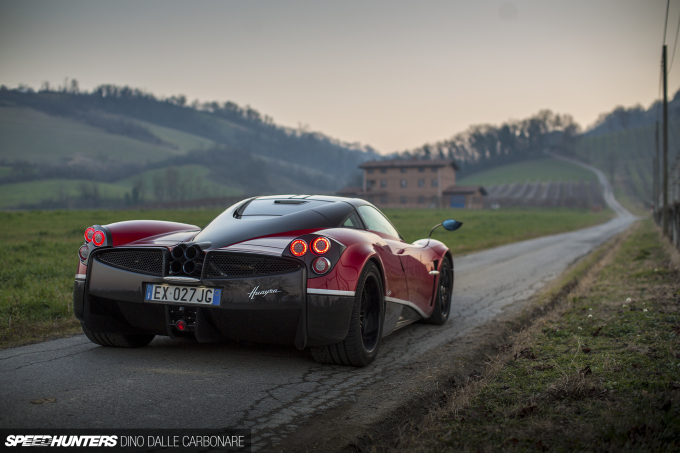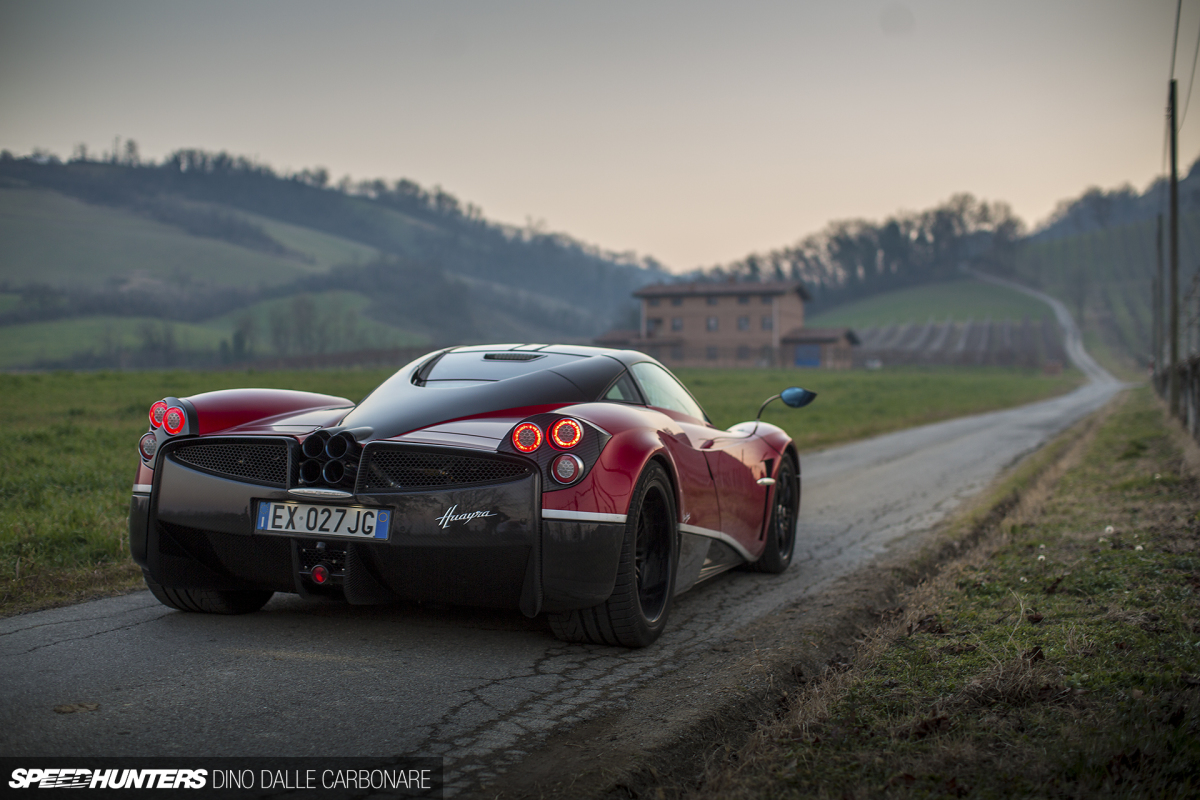 The carmaker is on a continuous road of development, refinement and reinvention, and that will ensure it stays at the very top of what it's doing for a long time to come.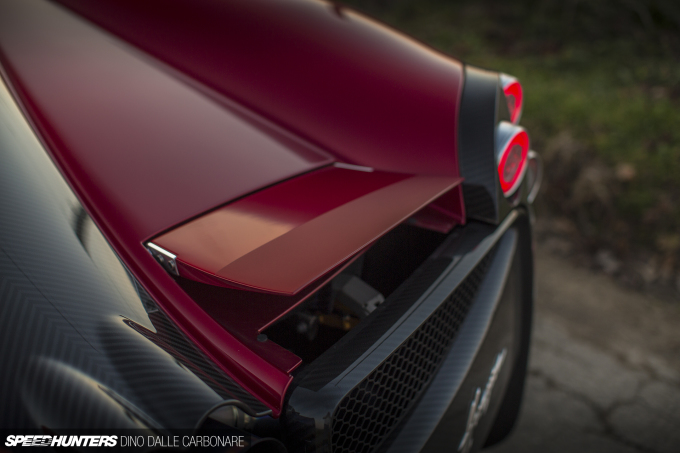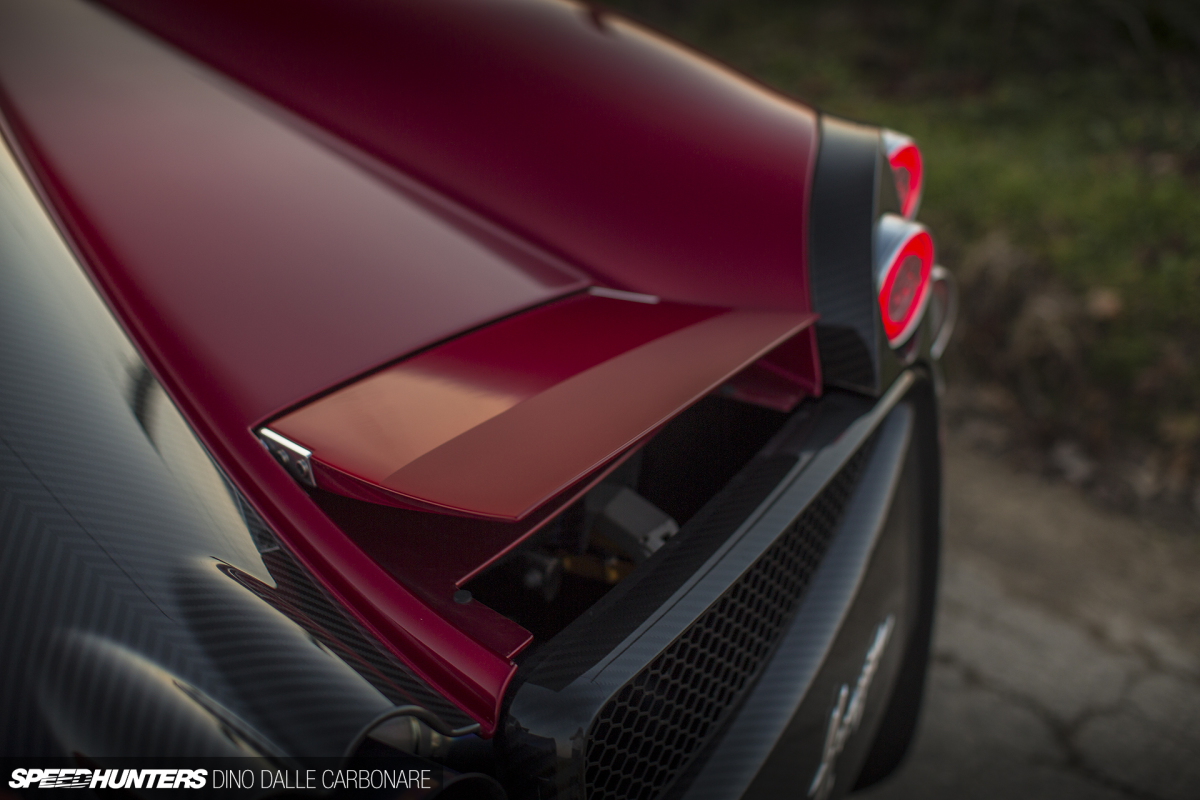 There is always so much to improve on a car, and right down to every small detail; be it a material, a mechanical component, aerodynamics or even the basic concept of the car itself.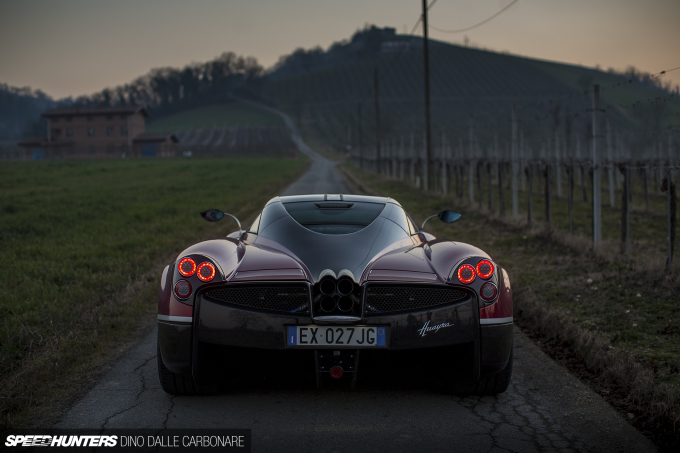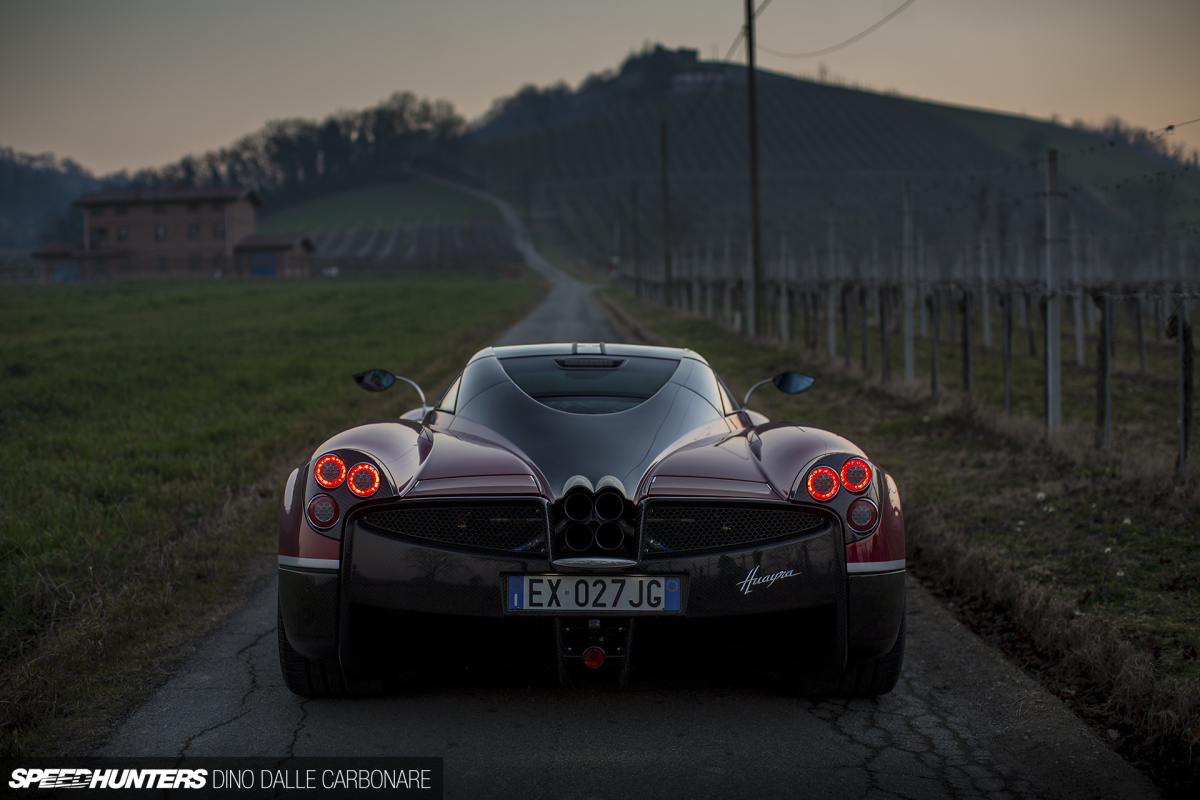 The best thing is, we'll all get a glimpse of what that path will lead to once Pagani shows the Huayra BC in Geneva in a few weeks. Think more extreme, more focused more evolved. For the lucky few that can get their hands on these sort of cars, automotive perfection is almost a reality.
Dino Dalle Carbonare
Instagram: speedhunters_dino
dino@speedhunters.com