The Angel Of Usui
Project X is an odd duck when compared to the rest of the project cars in the Speedhunters stable. Because it is our daily driver while in Japan, and is used regularly at the track, it always needs to be in a running state, making it less of a project car and more of a usable tool.
That means that these stories tend to be more about the adventures and exploits of this 1999 Toyota Soarer, and less about 'the build' itself. While we do tend to break and upgrade a few bits and pieces, it's no in-depth, intense build blog like Richard's Starlet or Bryn's Volvo and it probably never will be. That said, this car allows us to head into some pretty cool spots around Japan, so hopefully it still makes for a good read!
Case in point, the ultimate JDM geek's weekend road trip.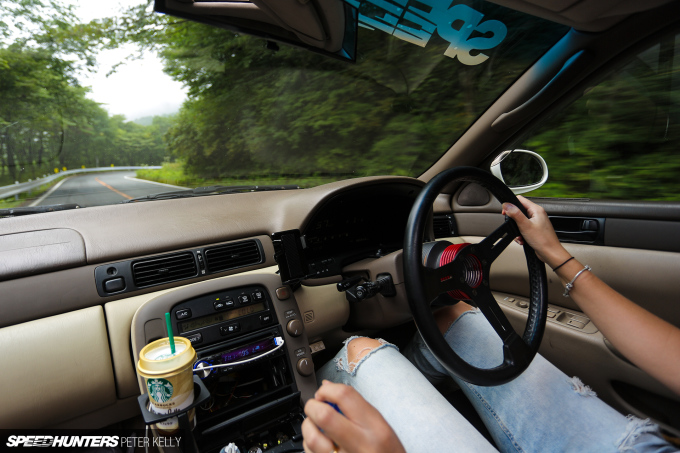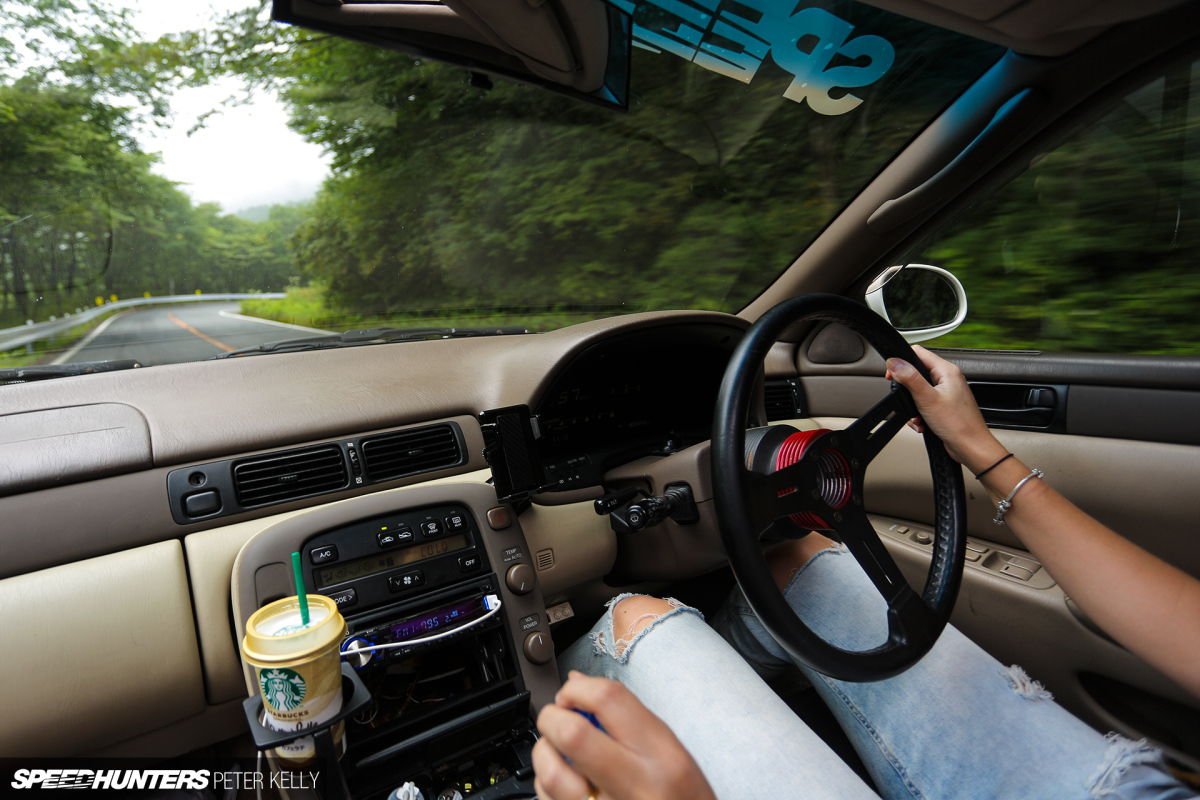 While I've been a casual watcher of anime shows like Initial D and Wangan Midnight for many years, it's Speedhunter's community manager, Taryn Croucher, that qualifies as the super fan. And as such, for years she has been wanting to do a two-day pilgrimage to Gunma Prefecture's Mt. Haruna, more commonly known to you and I as Mt. Akina, the home touge course of the Akina Speed Stars and Takumi Fujiwara from the Initial D manga and anime.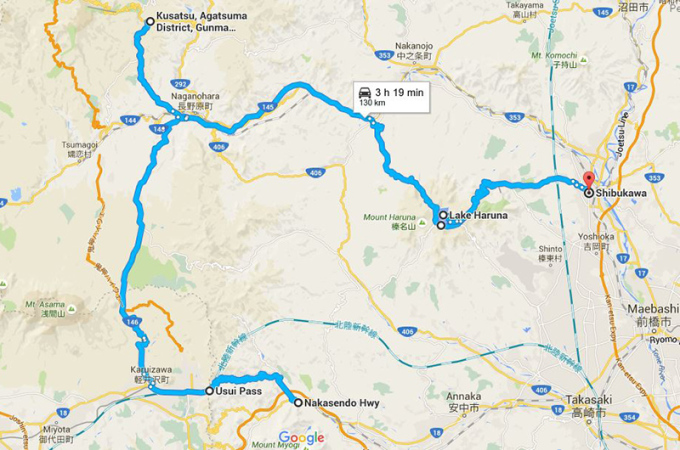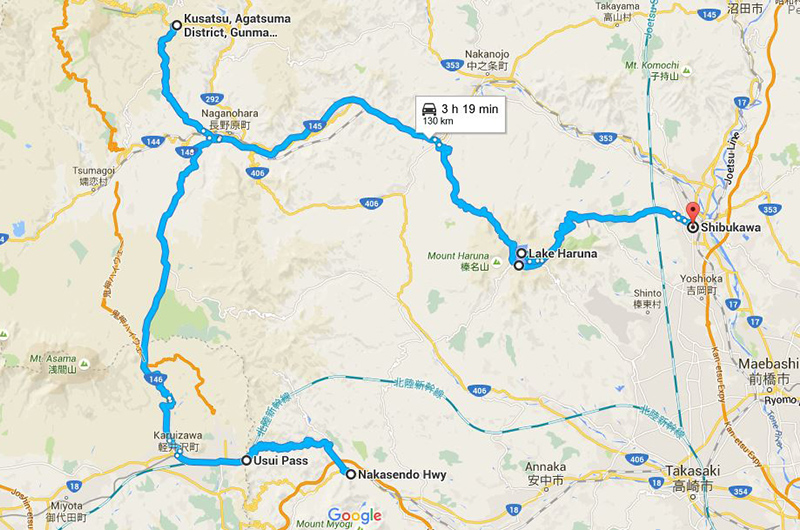 Now, with a fun car and a weekend to spare, Taryn worked out a route and we fired up the single turbo 1JZ, shifted the R154 box into first and left the bright lights of Tokyo, heading due north towards the hallowed touge deep in the heart of the Kanto region.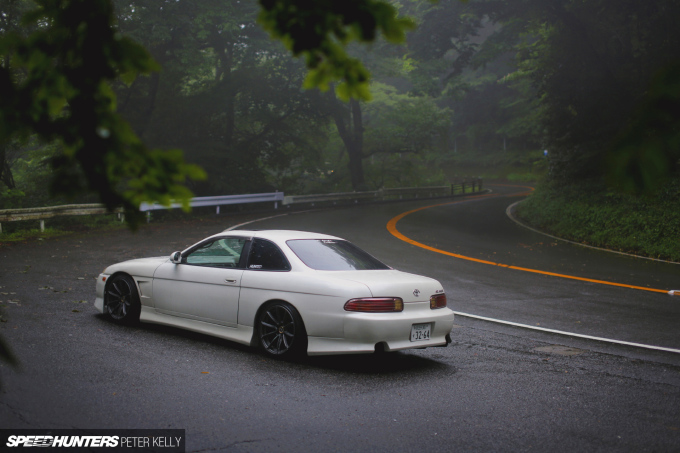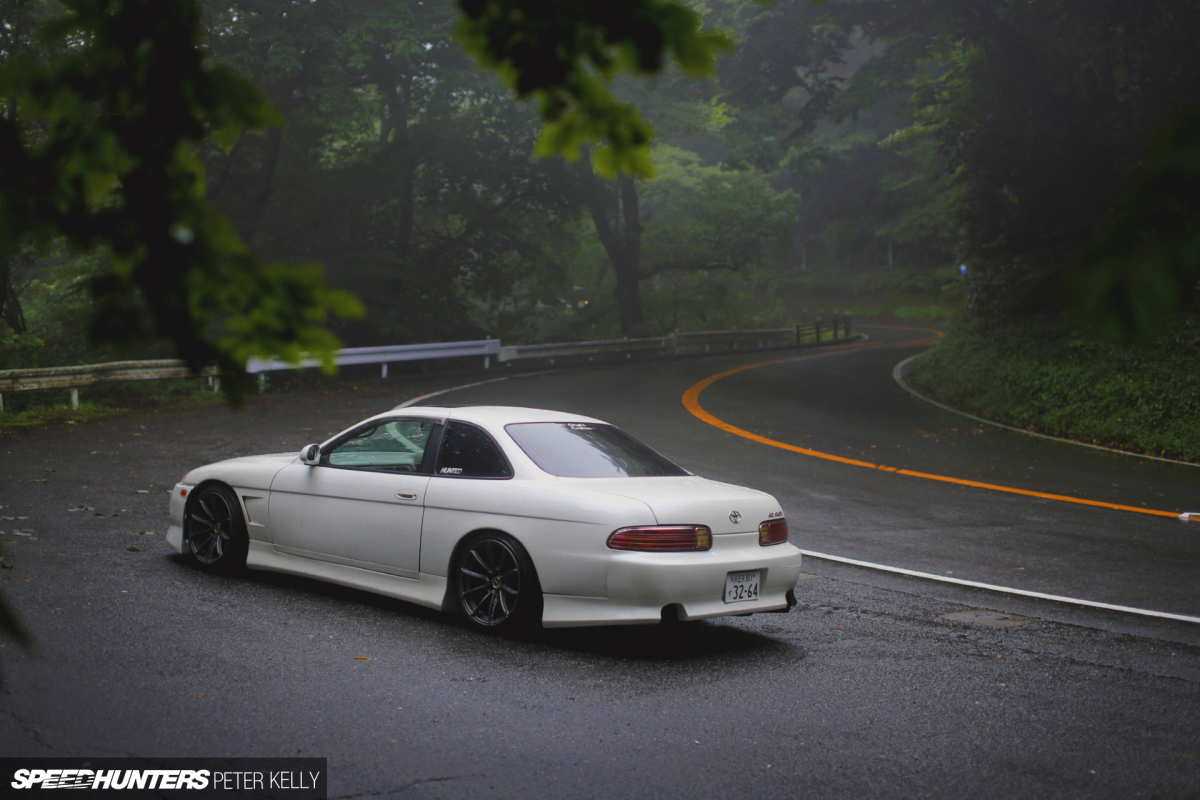 For maximum Initial D cred, the route first took us to the base of famous Usui Pass, home of the Impact Blue Nissan Sileighty and it's 'Usui Combination' of driver Mako Sato and co-driver Sayuki. In real life, it's also the home course of 'Drift King' Keiichi Tsuchiya, who was heavily involved in the making of Initial D, and in my opinion, one of its key reasons for success.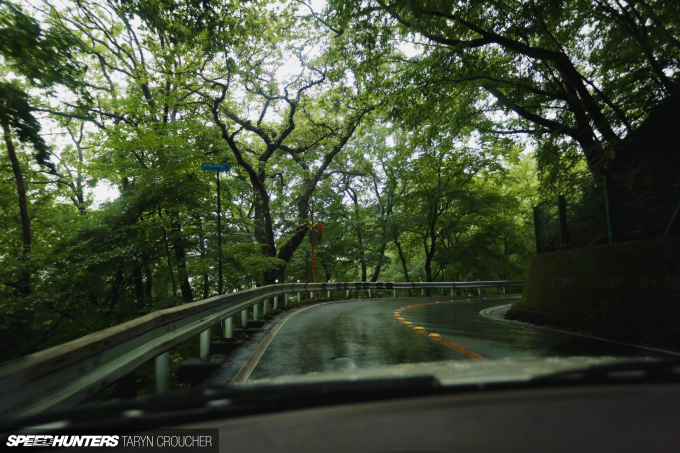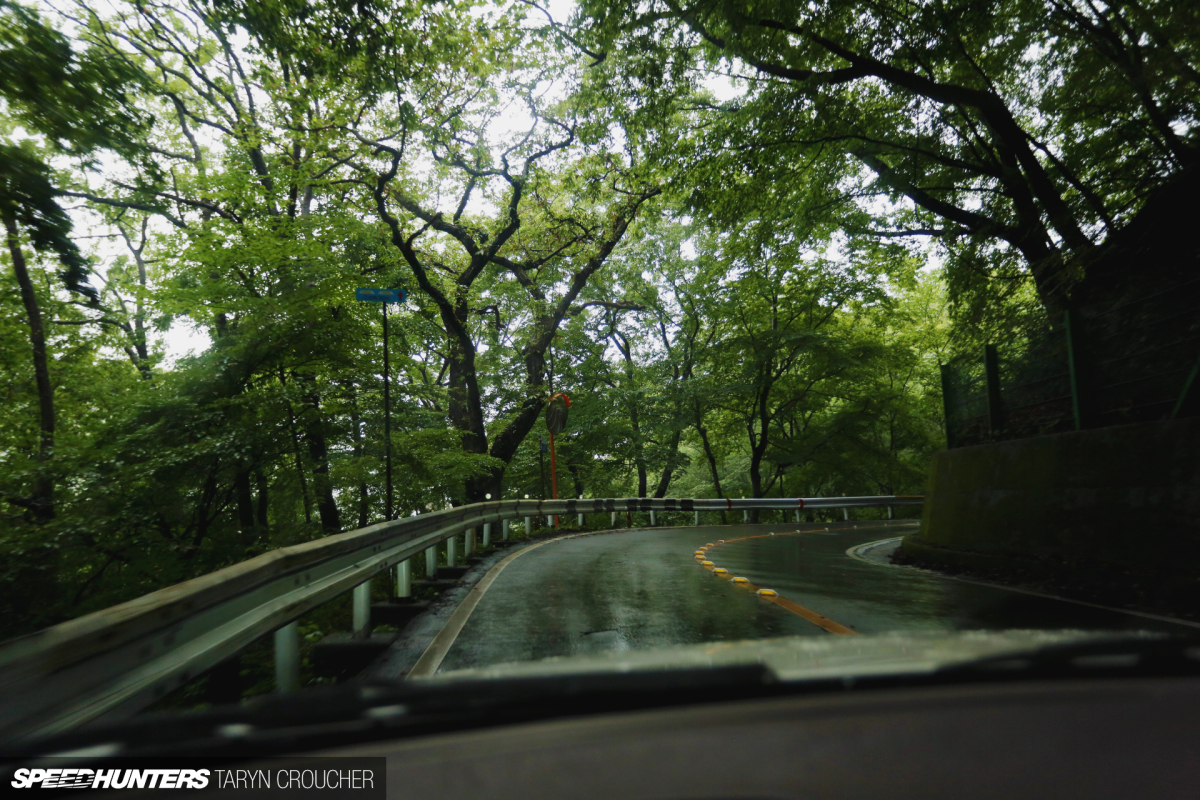 In typical japanese fashion, the rain was pouring down, and it made for a interesting drive on the very tight, twisting road that snakes up the steep mountainside. Although I certainly wasn't trying to slide, when you've got a car that's set up for drift with a tight LSD, plenty of low-down power and sopping-wet asphalt to contend with, the drive up the hill becomes entertaining to say the least.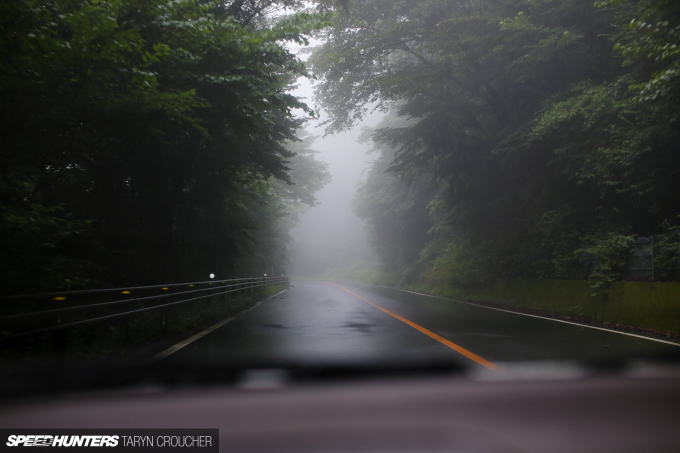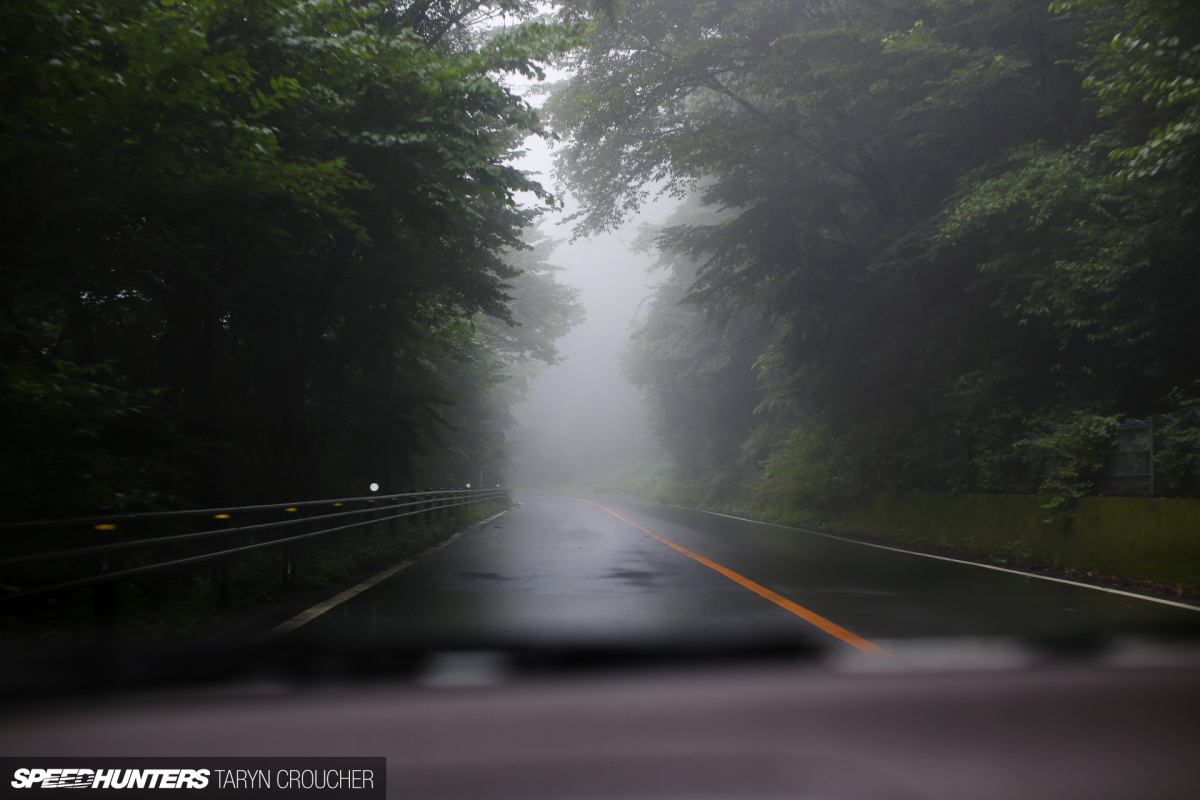 Although the conditions weren't perfect, the weather created a cool eerie, haunted-forest type of atmosphere on the at least 1300-year-old road (yeah, you read that right; Usui Pass was first written about in the 8th century, making it potentially much older still).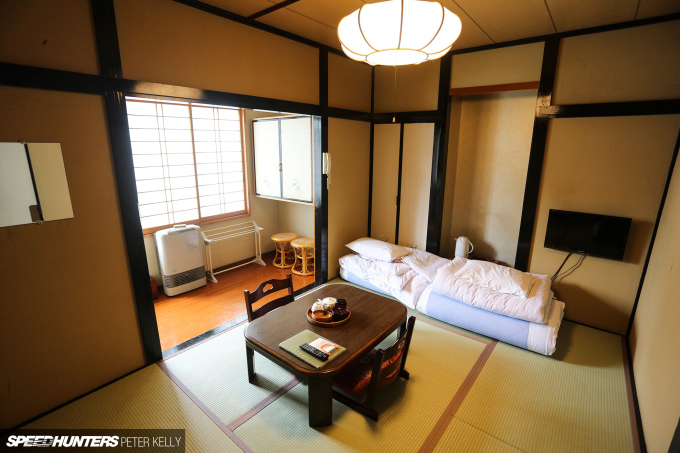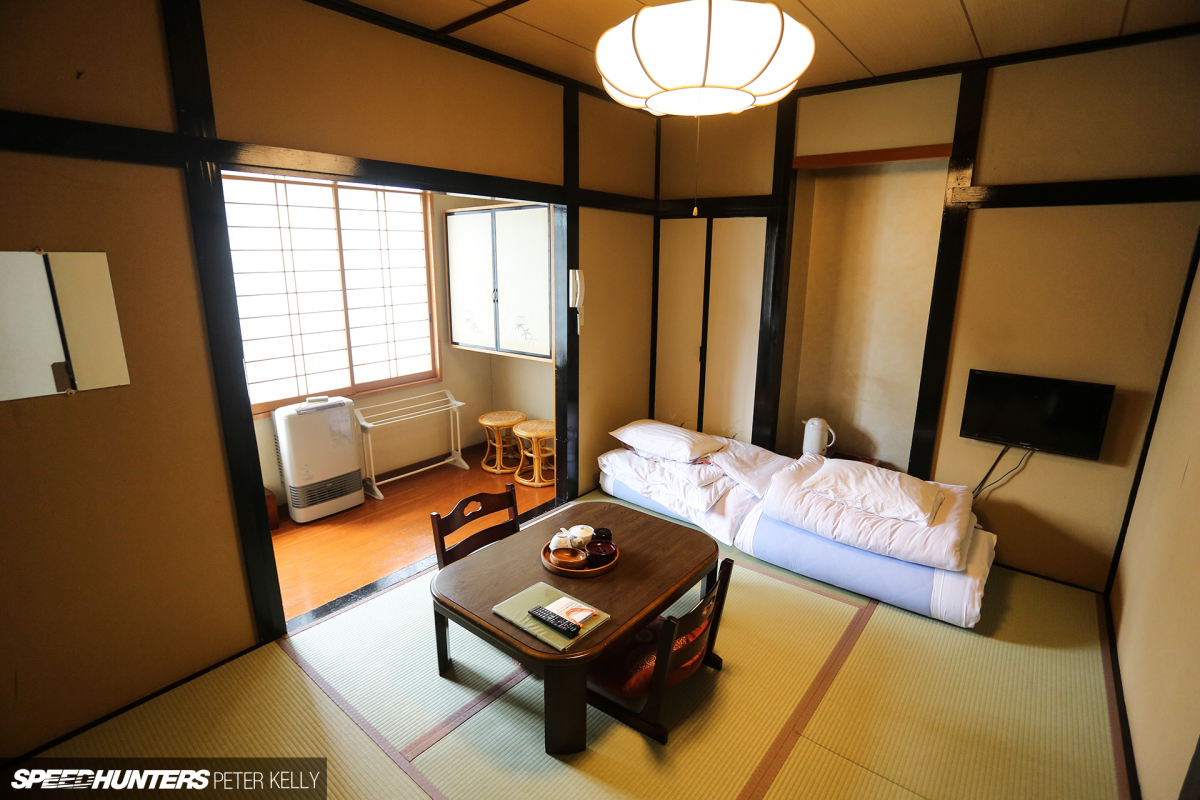 Our route eventually led us all the way up to the onsen thermal resort town of Kusatsu, which dates back to the second century. For those who don't know, onsen are traditional public baths and these mineral-heavy natural springs have always supported the town, which is dotted with traditional ryokan hotels. This is where we'd stop for the night, before continuing onward in the morning.
Instantly Recognisable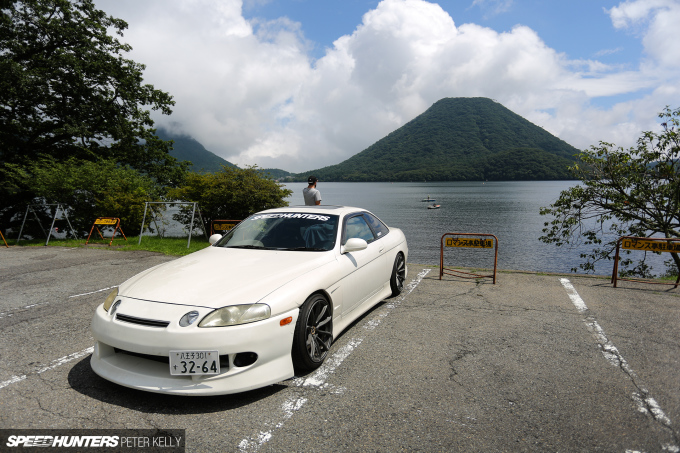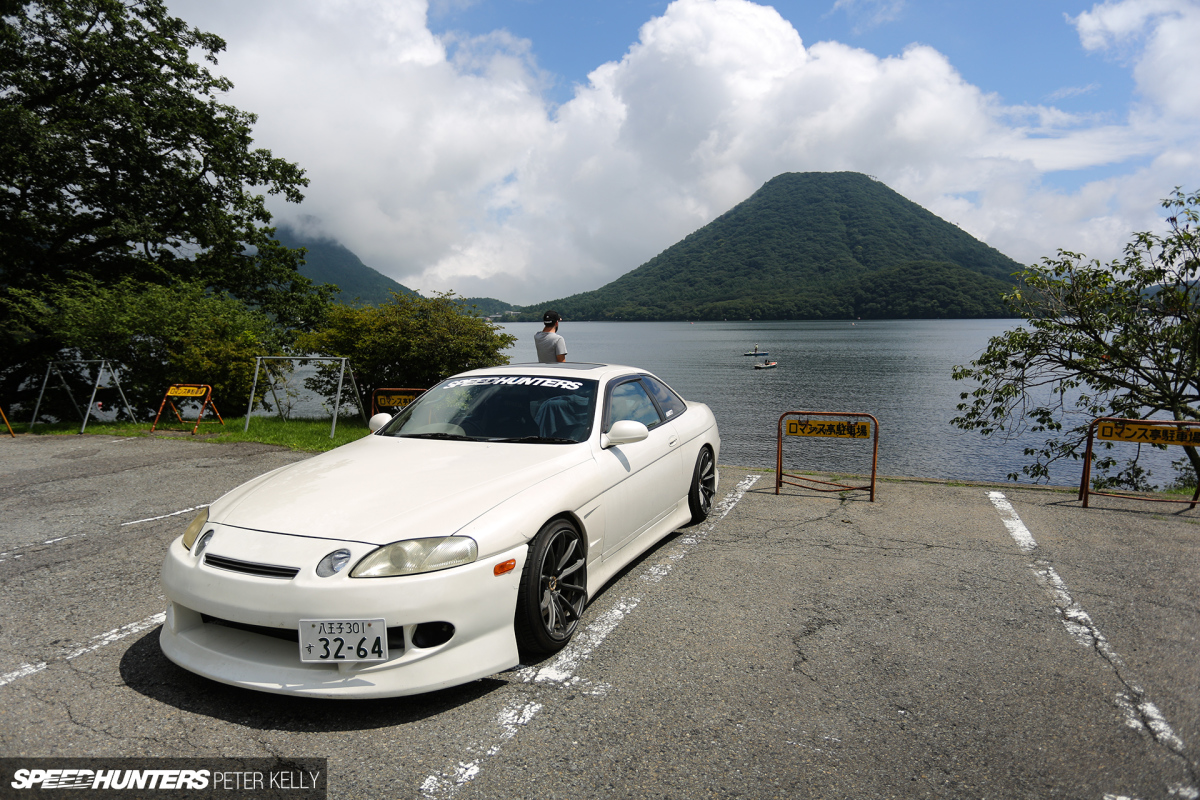 After a traditional Japanese breakfast at the hotel (worth trying once, but probably not for the Western palette), we fired up the JZZ30 and left Kusatsu bound for Mt. Haruna. I've never quite worked out why Akina is the only location in the Initial D universe that doesn't use its real name, but regardless, after traversing a few more mountains and turning a corner to see this, there was no mistaking where we were.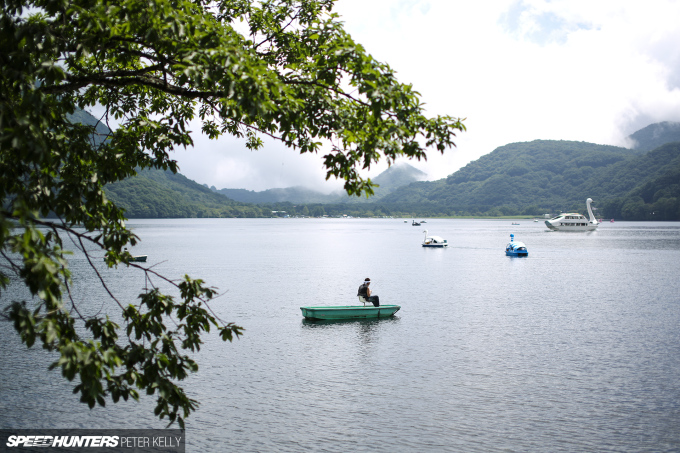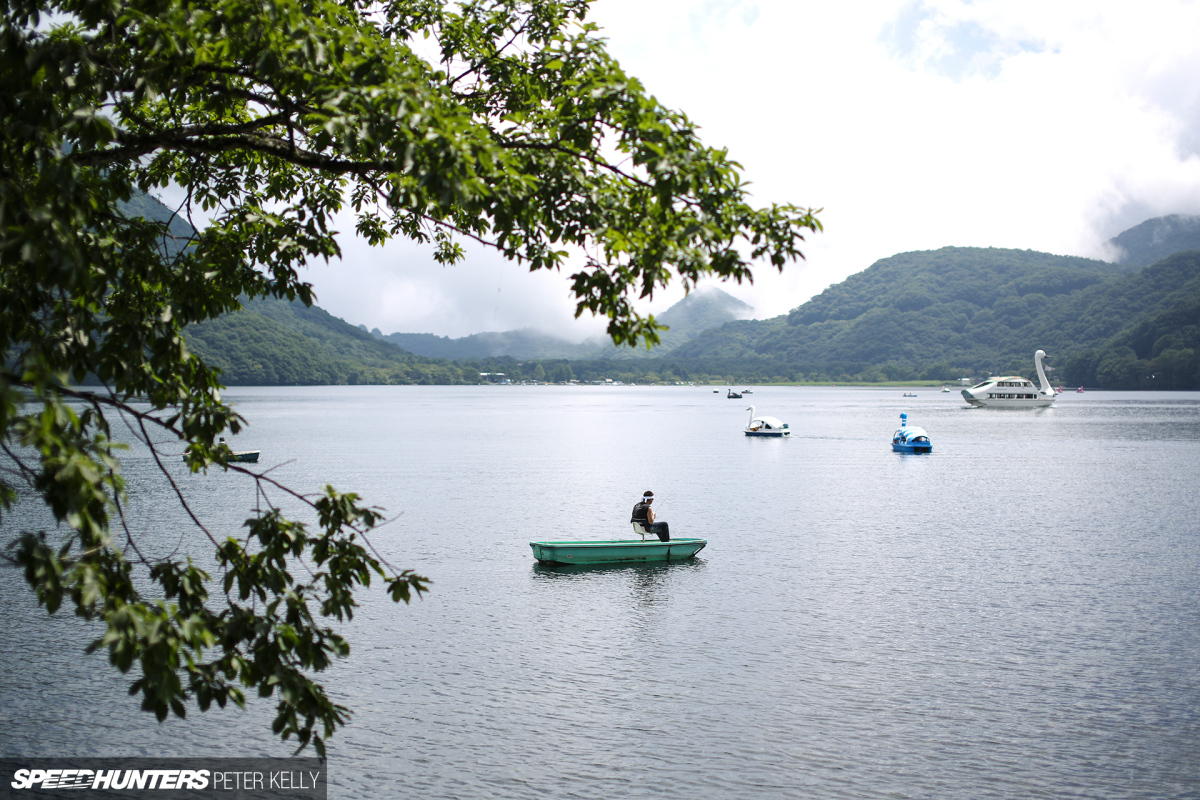 A common setting in the Initial D storyline, Lake Haruna is a beautiful sight, and you can't help but smile with giddy abandon upon seeing the real-life version in front of you.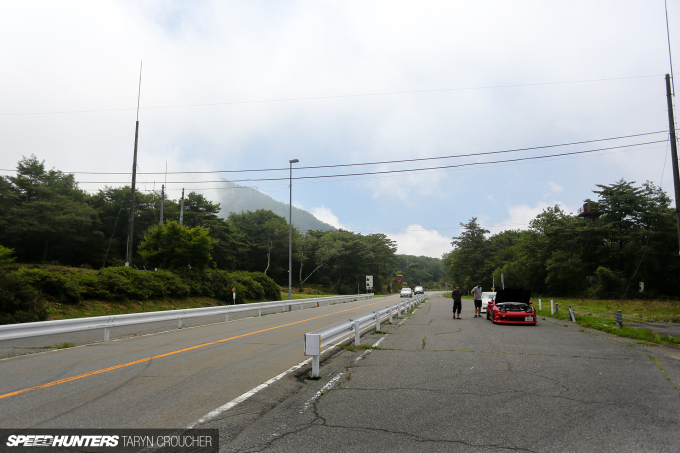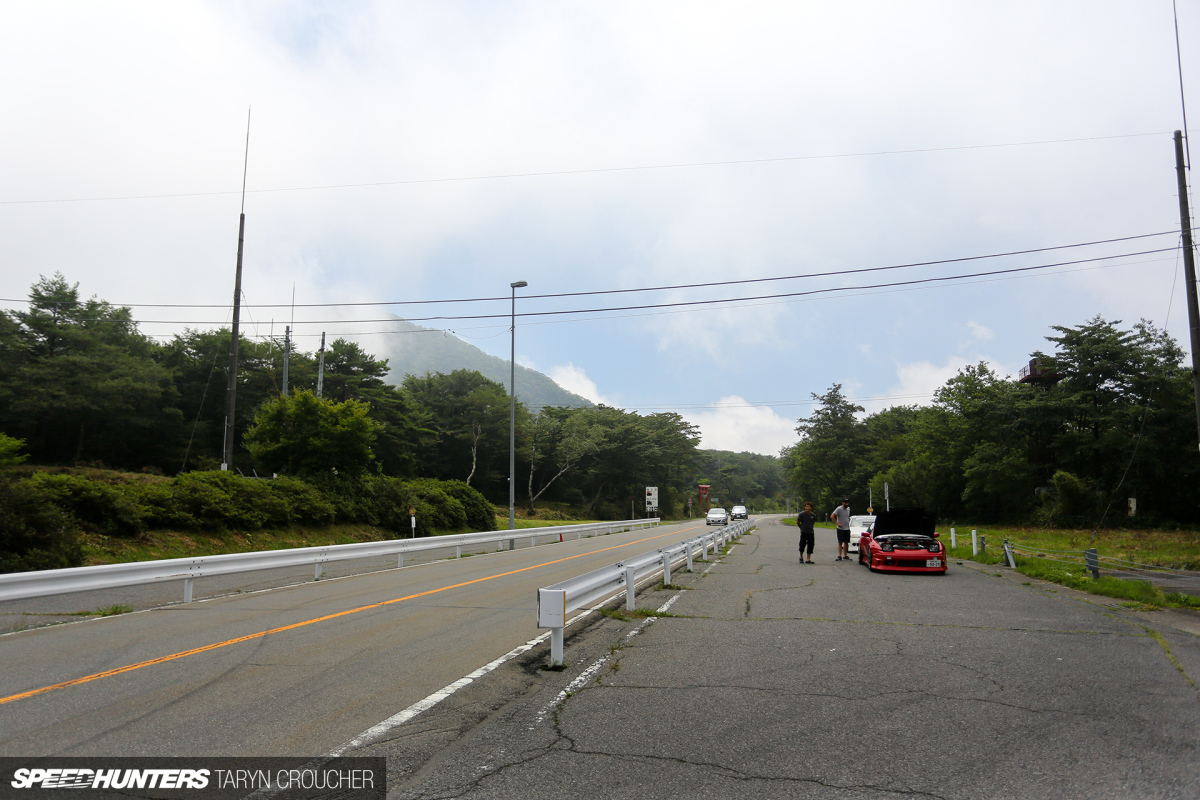 But that was nothing. After some canned Boss coffee, we continued on a little further, and an instantly recognisable area came into view – the parking spot at which the Akina Speed Stars and other rival clubs meet before the racing gets underway. I get that a lot of readers are probably scratching their heads right now thinking, 'man, this dude is next level nerdy', but you've got to understand that Initial D has been firmly woven into the fabric of my own personal car culture ever since I first saw it in my late teens.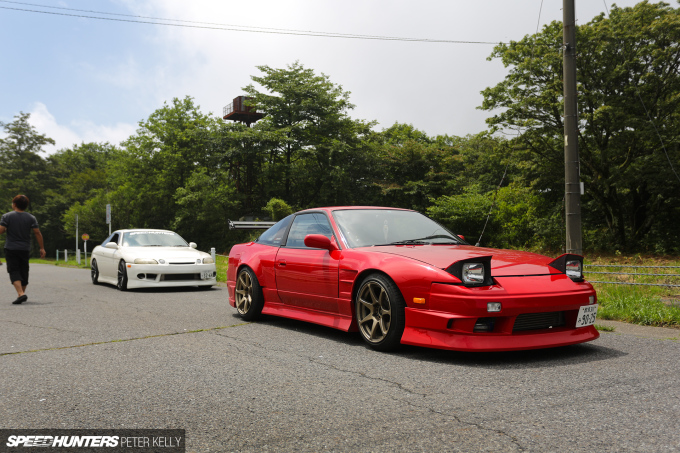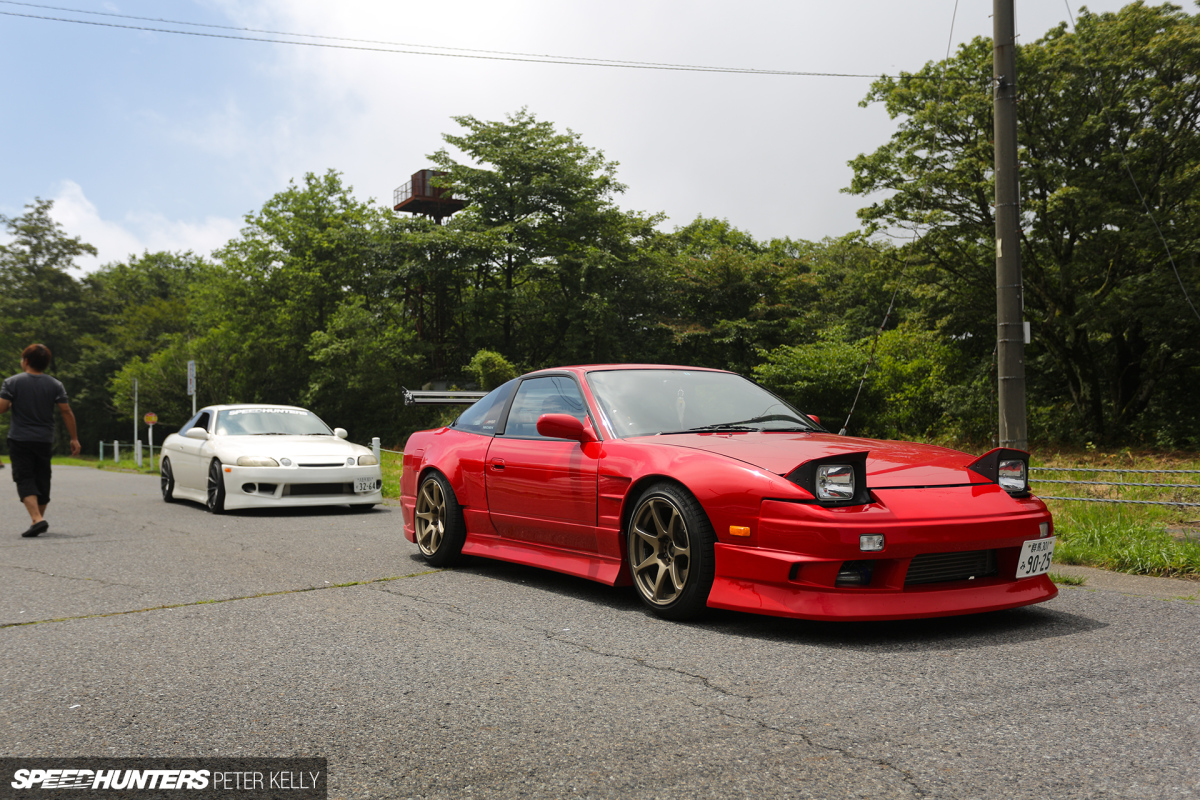 This was also where we met a new friend, local enthusiast Naoki Komori. Soon after we pulled up, Naoki-san's blood red S13 appeared around the bend and parked up in front.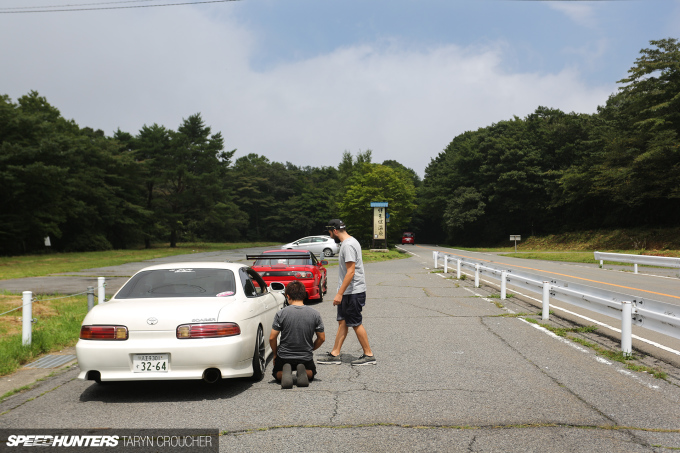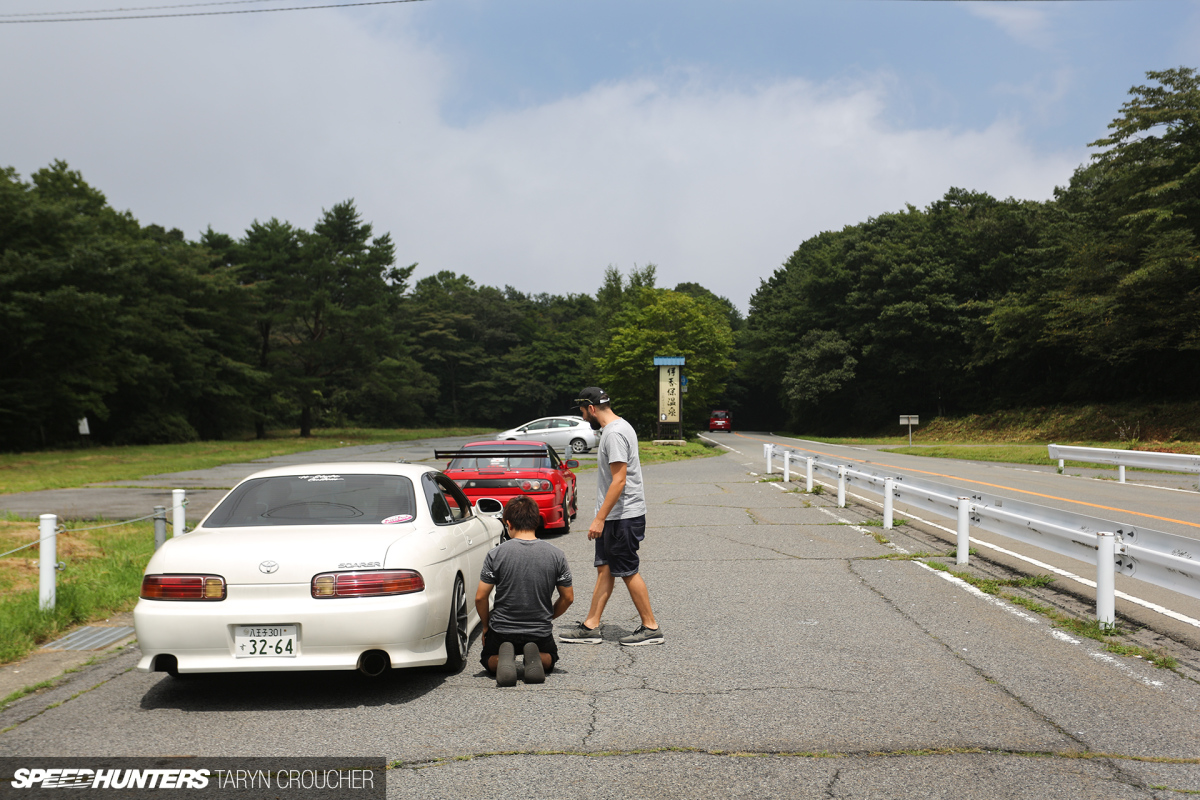 It was a classic case of us not speaking very good Japanese and him not speaking very good English, but in the end, car guy (and girl) talk got us through as we discussed all things coilovers, turbochargers and big brakes. Here he can be seen checking out our RAYS Engineering 57Getter wheels. It turns out that Naoki-san works at one of the nearby onsens, and came out for a blat on the touge during his lunch break.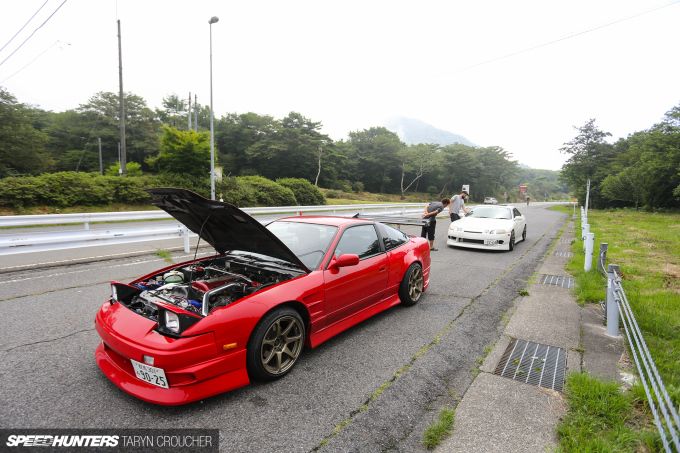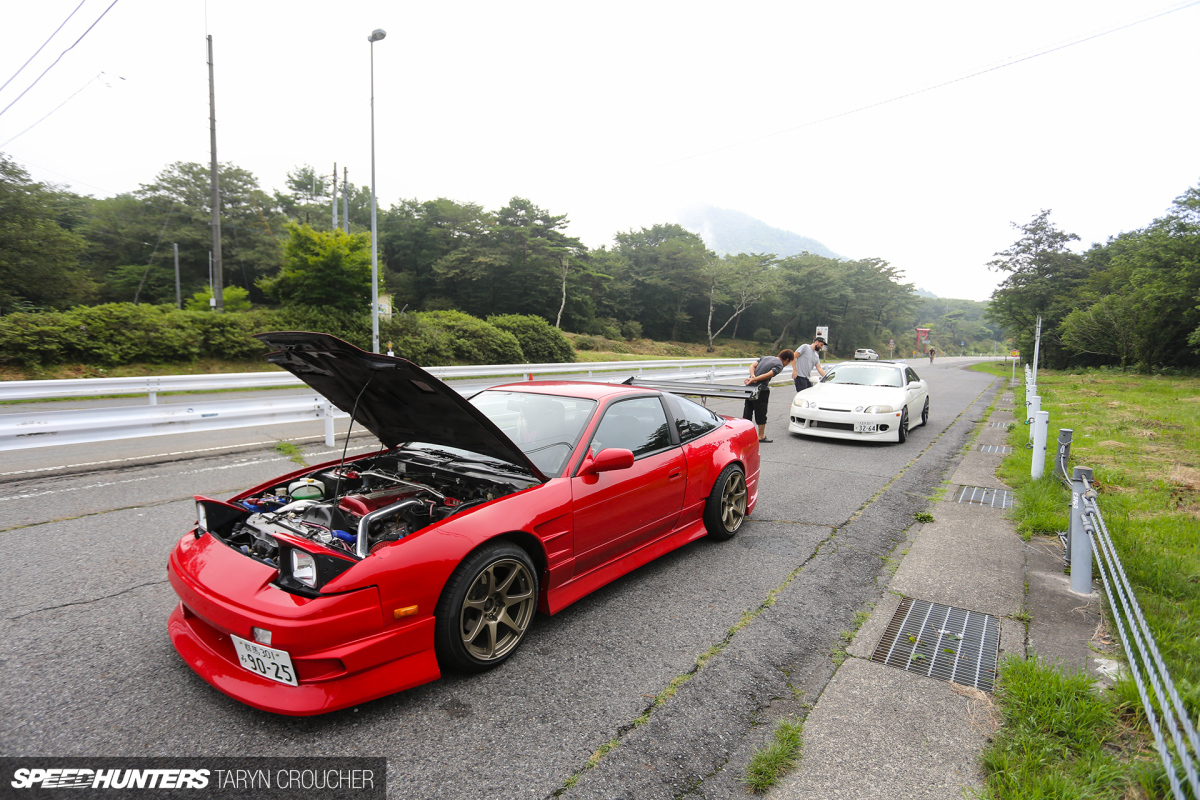 I love the look of this 180SX; it's aggressive, but not overly so. It's low, but not unusably so. And that SR20DET bark? Well, you either love it, or you hate it and personally, I'm a lover.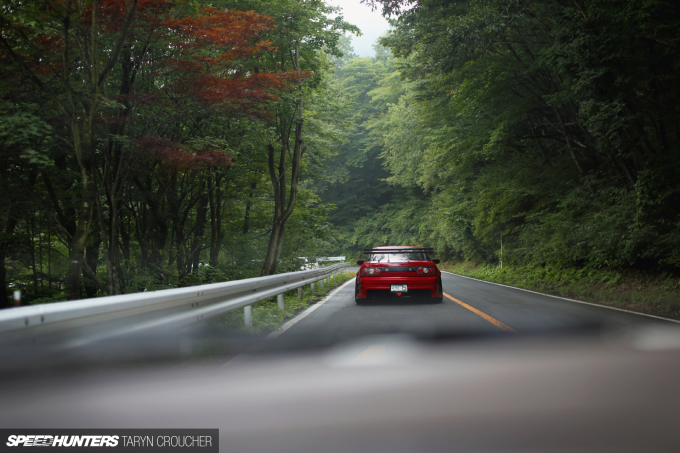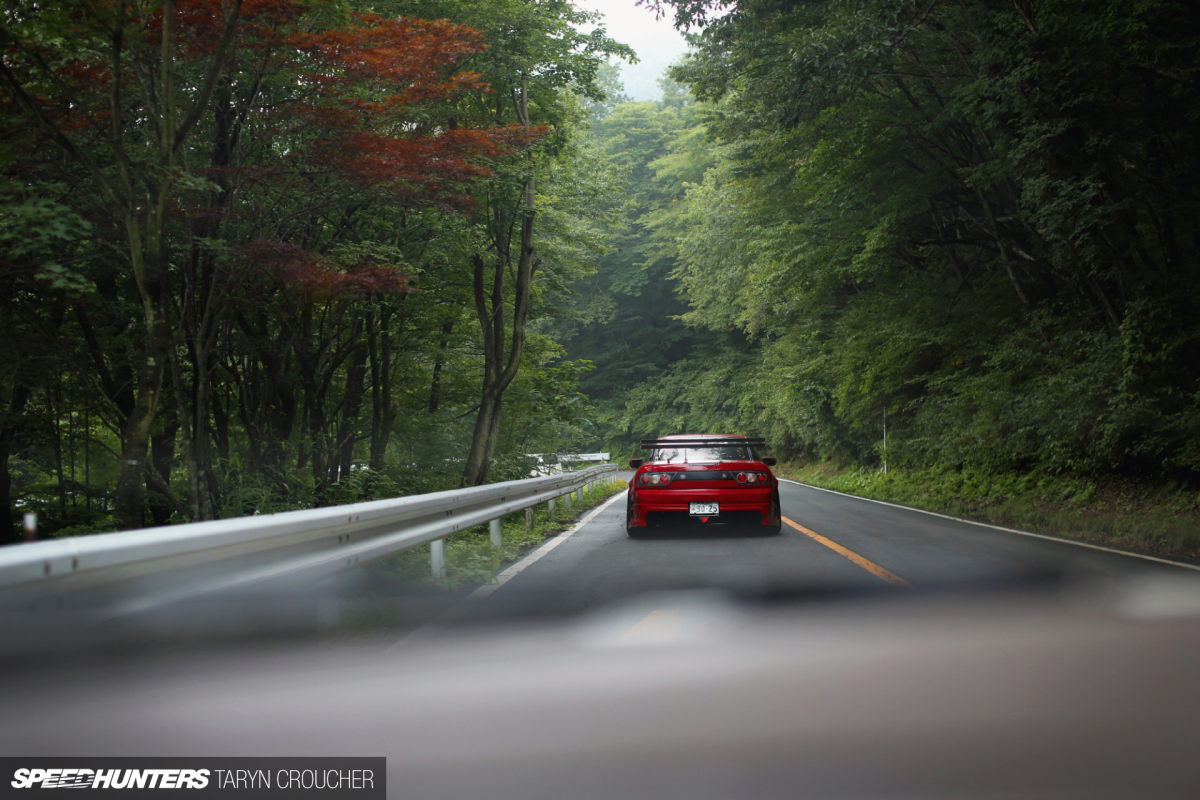 Facebook friend requests were made and Naoki-san motioned for us to follow his lead as we pulled out of the parking area and onto the touge. For the next half an hour, he would be our guide on this incredible road. Yeah sure, I figured we'd spend a bit of time driving up and down Mt. Akina… I mean, Haruna… But now we had a bonafide Akina Speed Star in tow!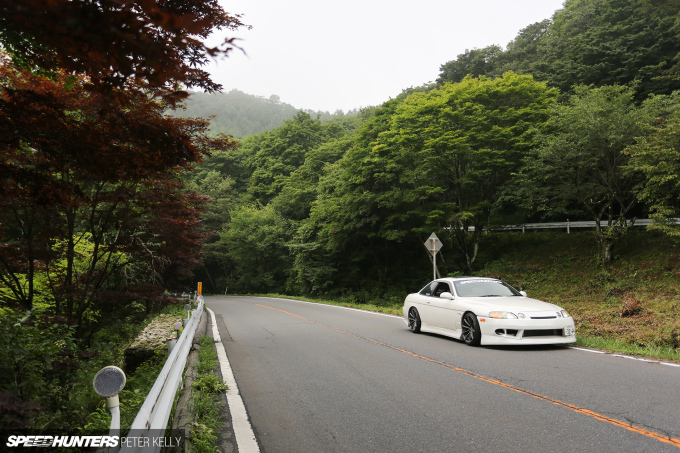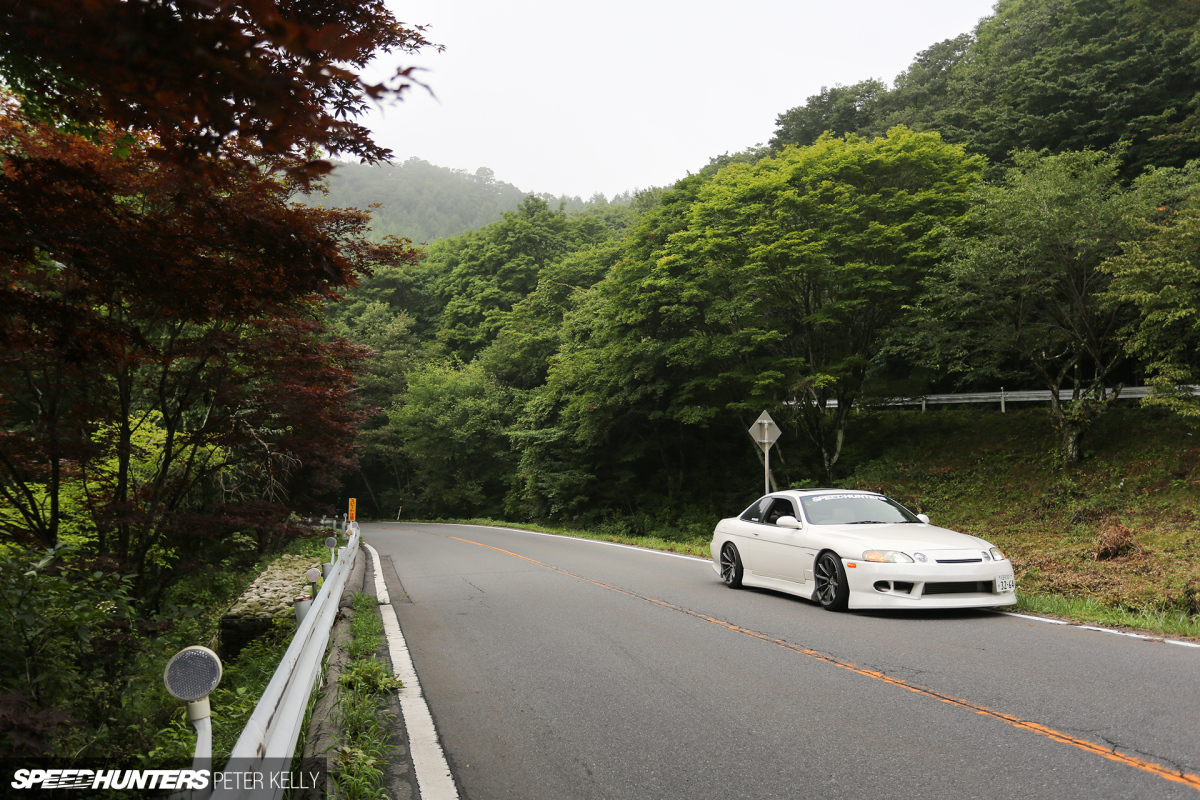 I should also add that Naoki-san had no idea what Speedhunters was (excluding possible communication breakdowns). But, as is pretty typical in Japan, he was simply a friendly local, keen to show a couple of gaijins his home course and get in a few low-key battles at the same time.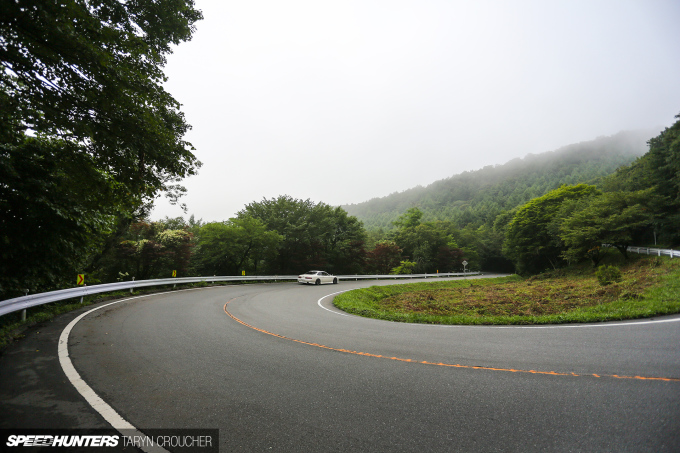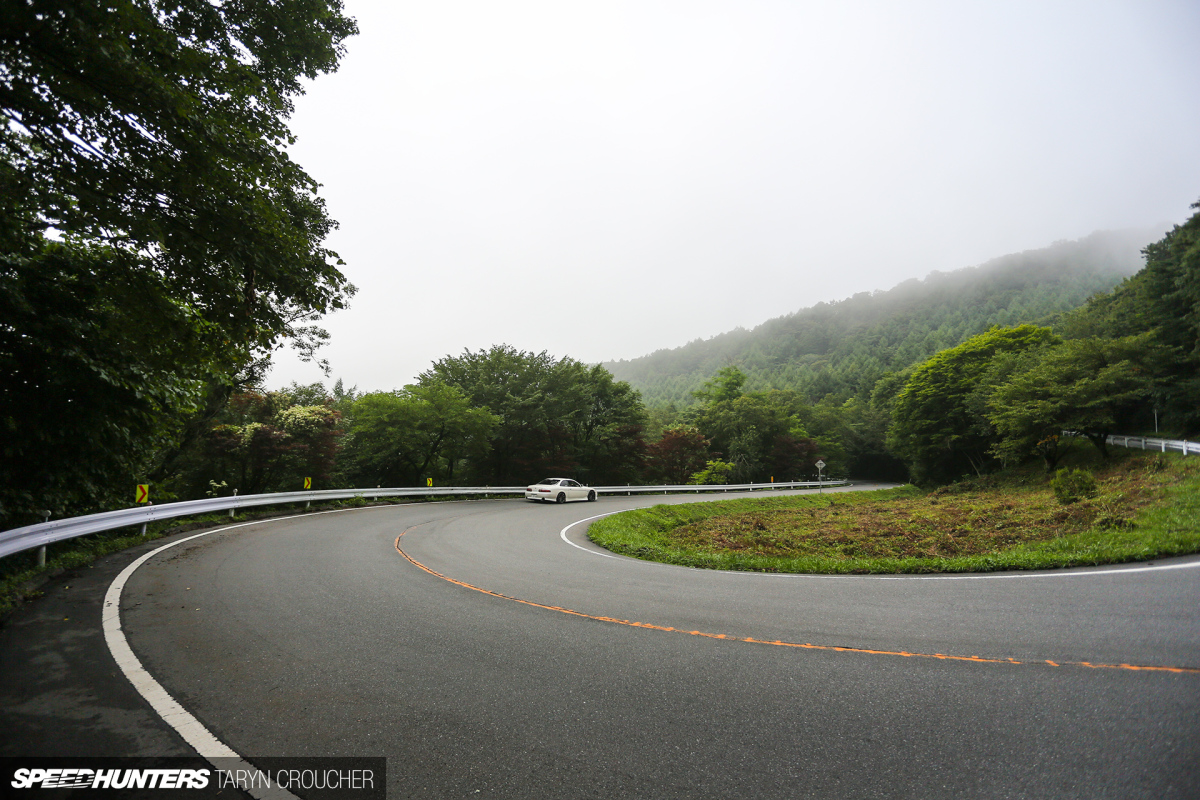 After kicking Taryn out of the car so I could grab a few lonely driver moments, contemplating using the gutters for cornering and wondering just exactly how hard a gum tape death match would really be, I figured we should probably call it a day before things got too carried away. After all, there was more to see at the bottom of the hill.
Holy Grails On Display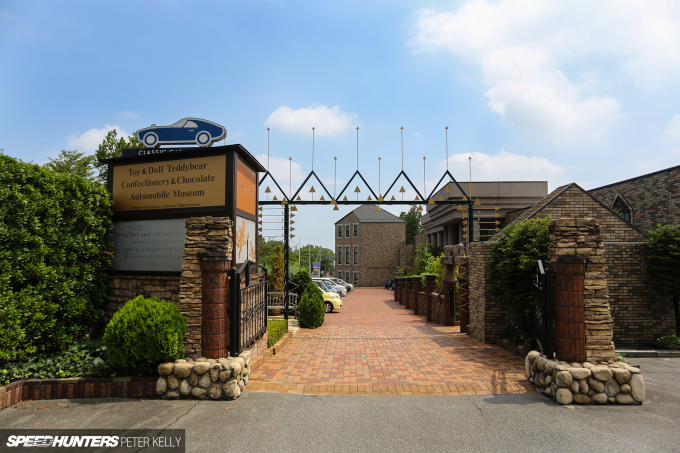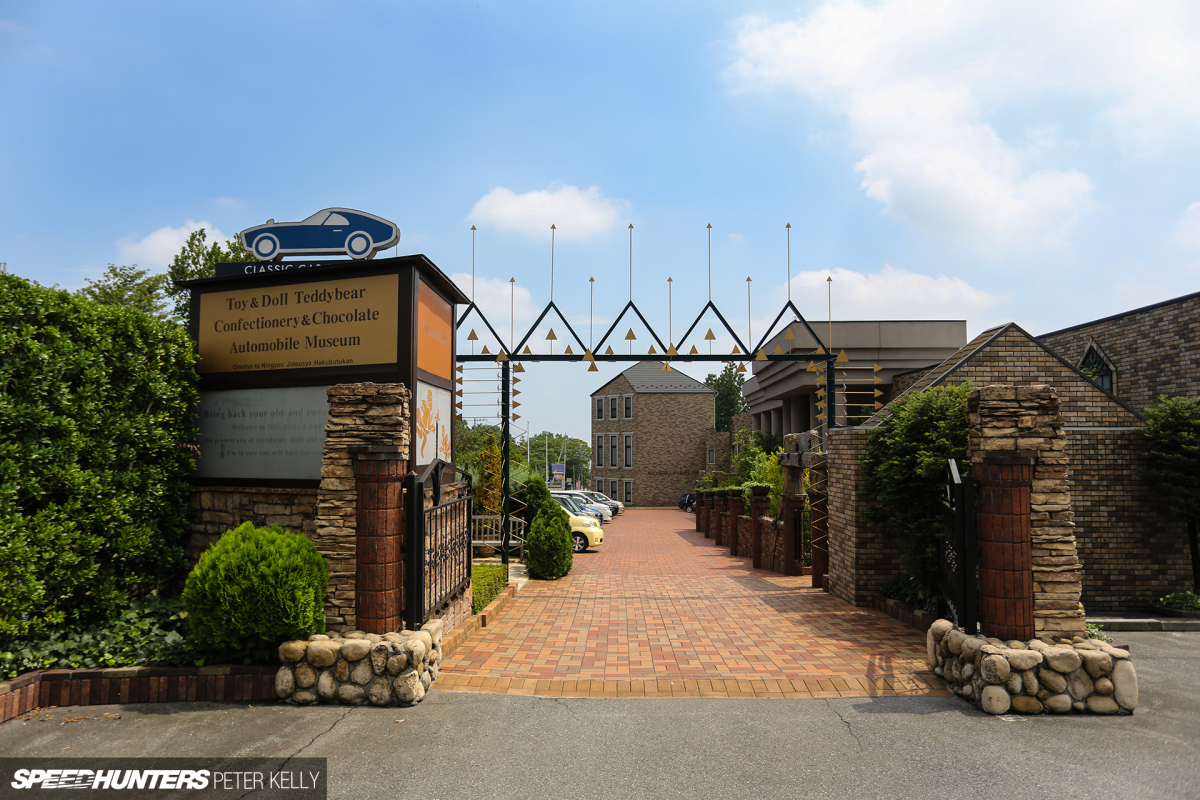 Further down the road, we decided to finish off the trip with a quick visit to the – take a deep breath – toy, doll, teddy, confectionery, chocolate and automobile museum, which is not far from the base of the Mt. Haruna touge.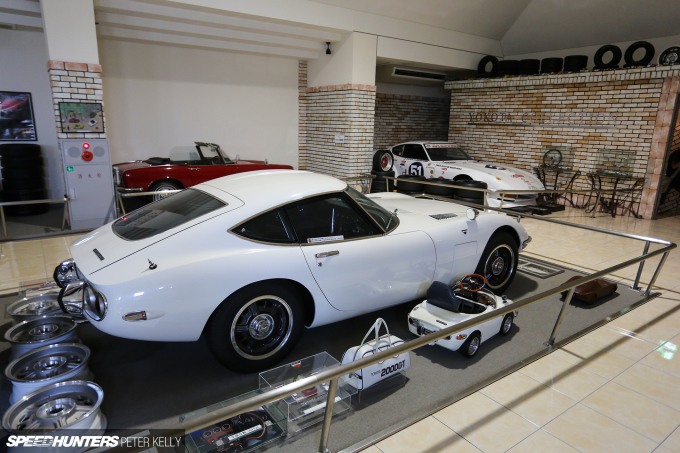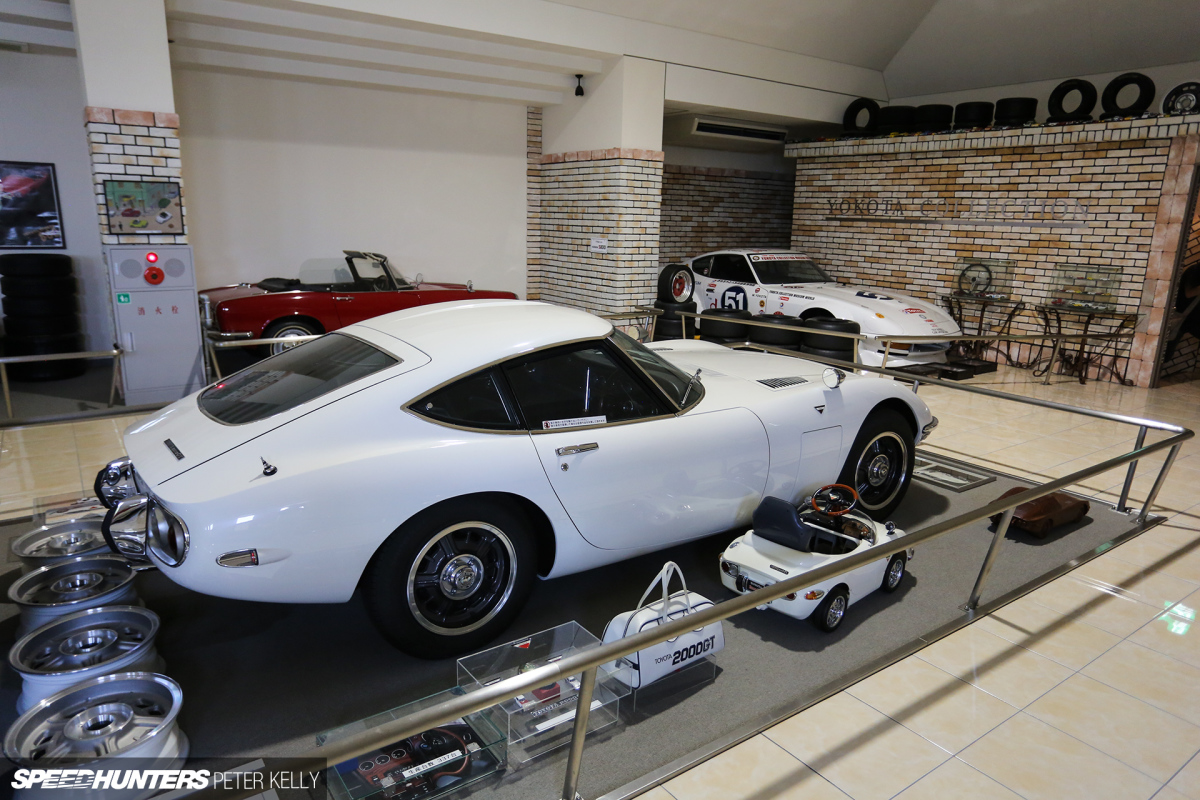 Of course, there was plenty of typically strange and fascinating Japanese pop culture artifacts to check out, but the founder of the museum is also a huge classic Japanese car fan, and stores a big collection of interesting machines at the facility – two Toyota 2000GTs included.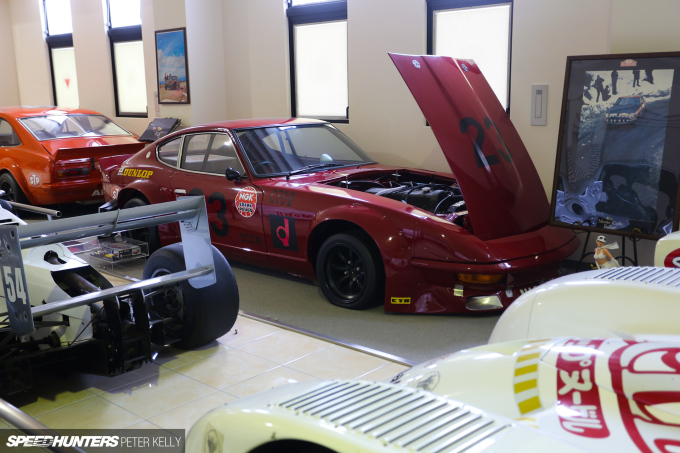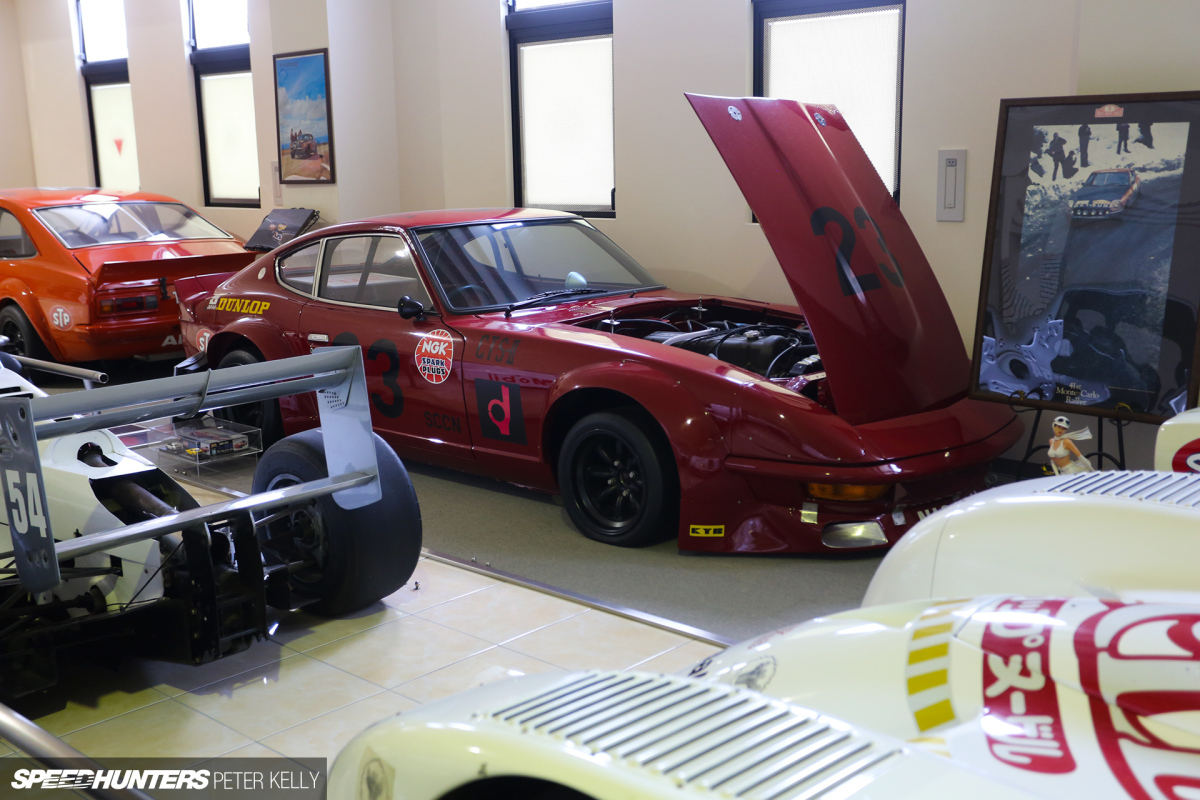 And plenty of period Japanese race cars, a couple of genuine early GT-Rs, an F40 and much more.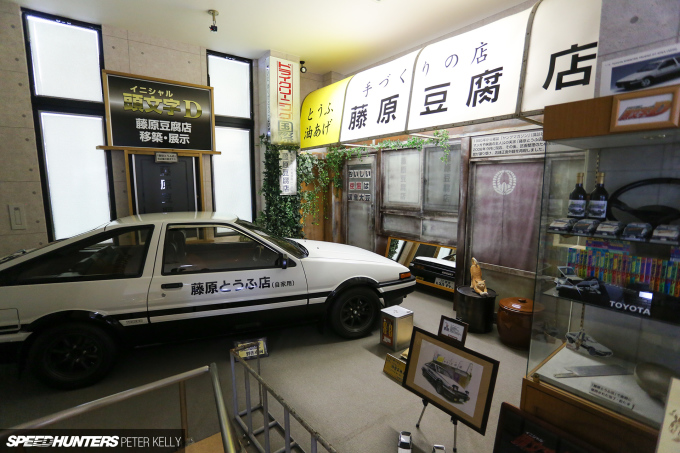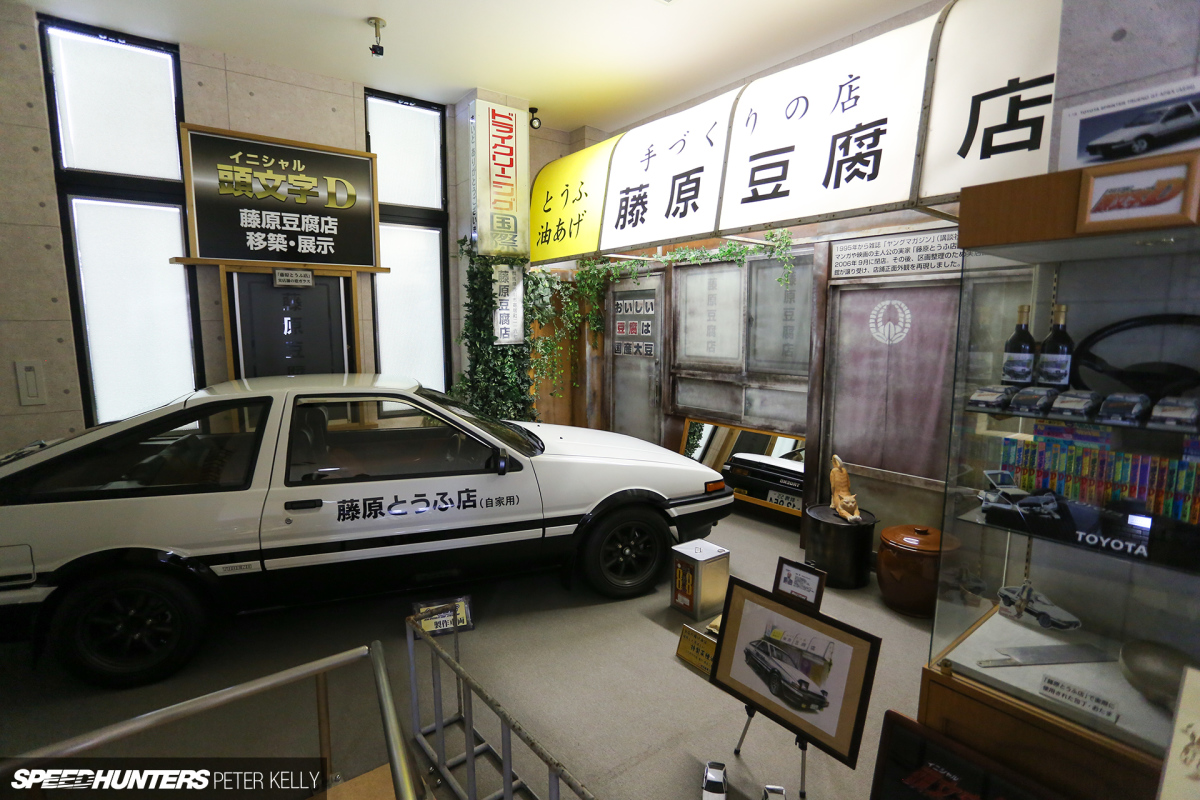 And how about this display for relevance? The shop also contains a mountain of Initial D merch to buy should you have a few spare yen burning a hole in your pocket.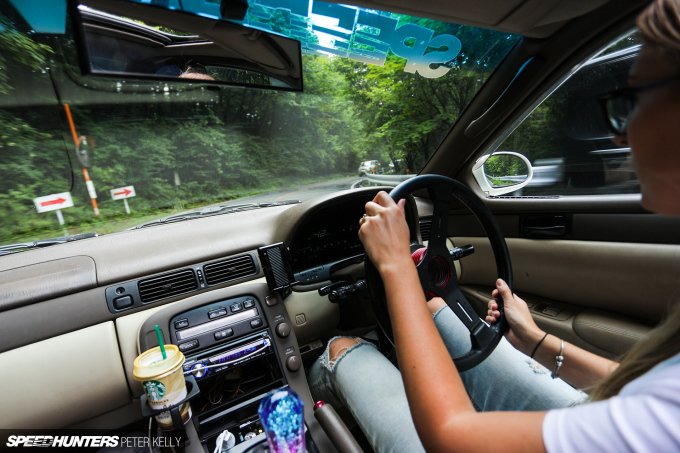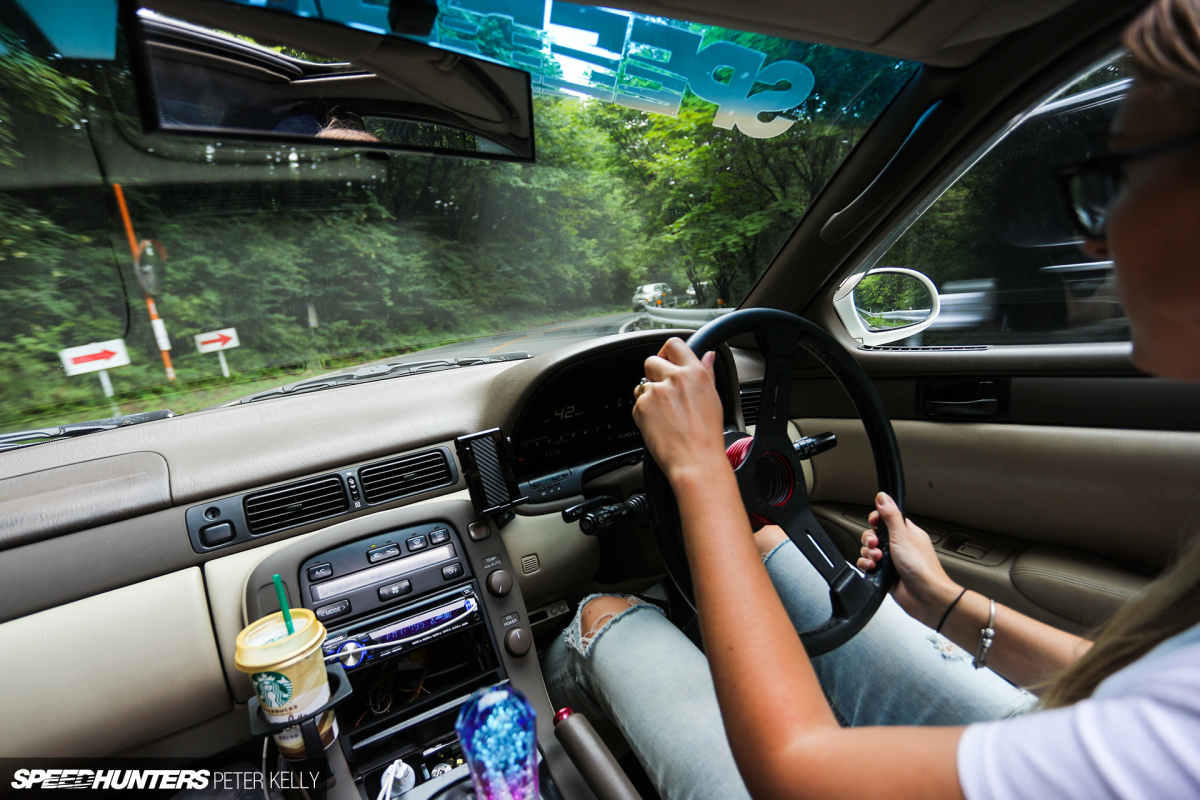 Sadly, after a little lunch it was time to head back to Tokyo.
So, did we bang on the Initial D techno soundtrack as we ran up and down Haruna's famous hairpins? Yes. Yes we did. Am I embarrassed to admit that? Maybe a little… But hey, like I've written before here on Speedhunters, when it all boils down, I'm not afraid to admit that I geek-out about stuff like this. Whether it's having Masato Kawabata in my passenger seat while I fry some tyres at Ebisu, or slapping through the gears in a Porsche GT3 at Leipzig, or hitting up Neptune's Net in Cali for little impromptu The Fast & The Furious scene recreation, I'm a proud 32-year-old automotive fanboy that should probably be doing more grown up things with my time; but I wouldn't have it any other way.
Peter Kelly
Editor-in-Chief
Instagram: speedhunters_pedey
pedey@speedhunters.com