Straight Into It
I typically like to open a post with an anecdote or a thought. I won't be doing that today because we've got a lot to get through.
Despite it being the holiday season, progress on Project GTI was pretty damned steady; steady to the point that I now have a backlog of information and updates that I want to get through. When we last spoke, I had just finished my first track day with the car and everything had gone swimmingly. It did leave me with an itch to extract just a touch more power from the EA888 motor however…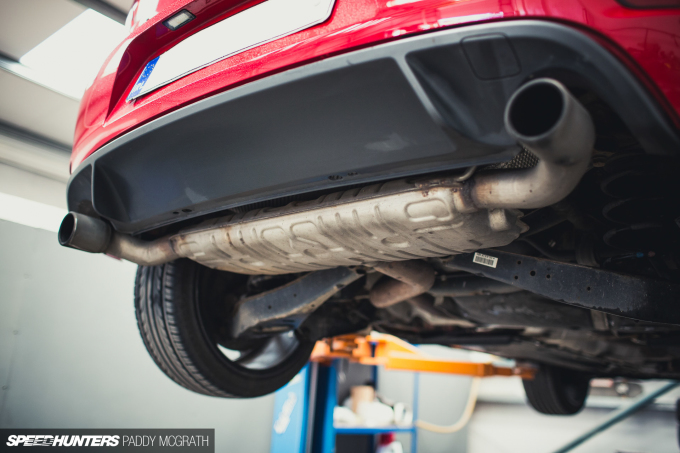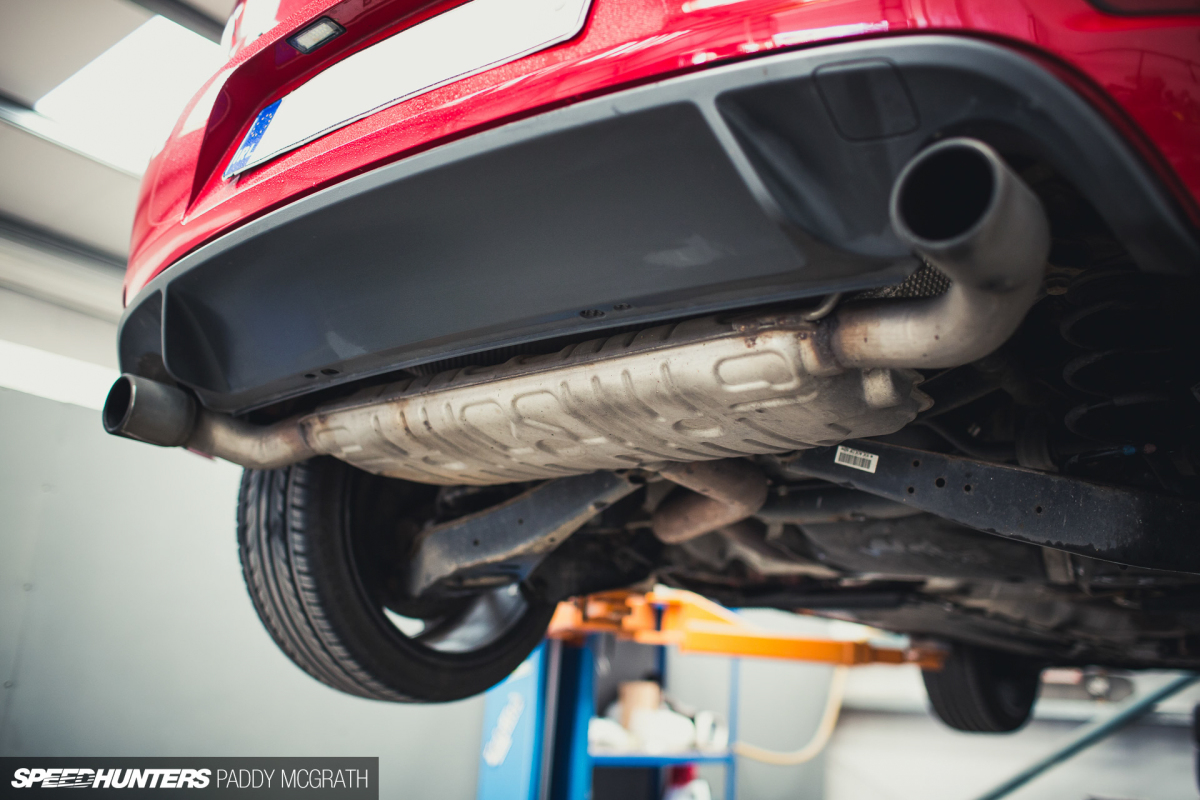 And that's pretty much where we're going to pick up the story. In a previous update, you might remember that I addressed the complex and seemingly restrictive intake side of the engine with an APR Carbonio induction kit. This was really only done as one part of a couple of steps that I wanted to perform before having the ECU remapped.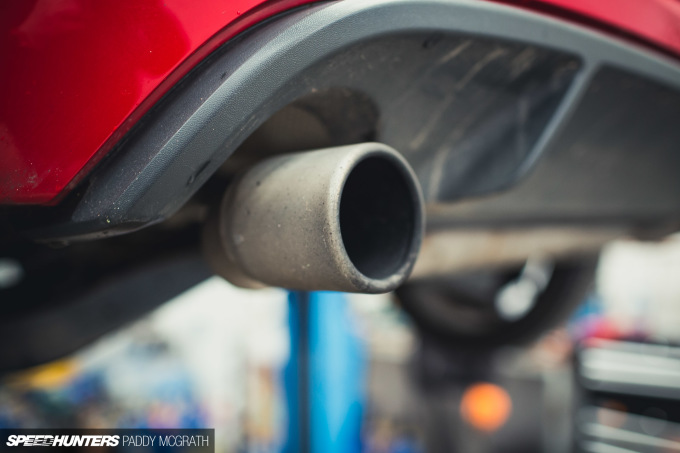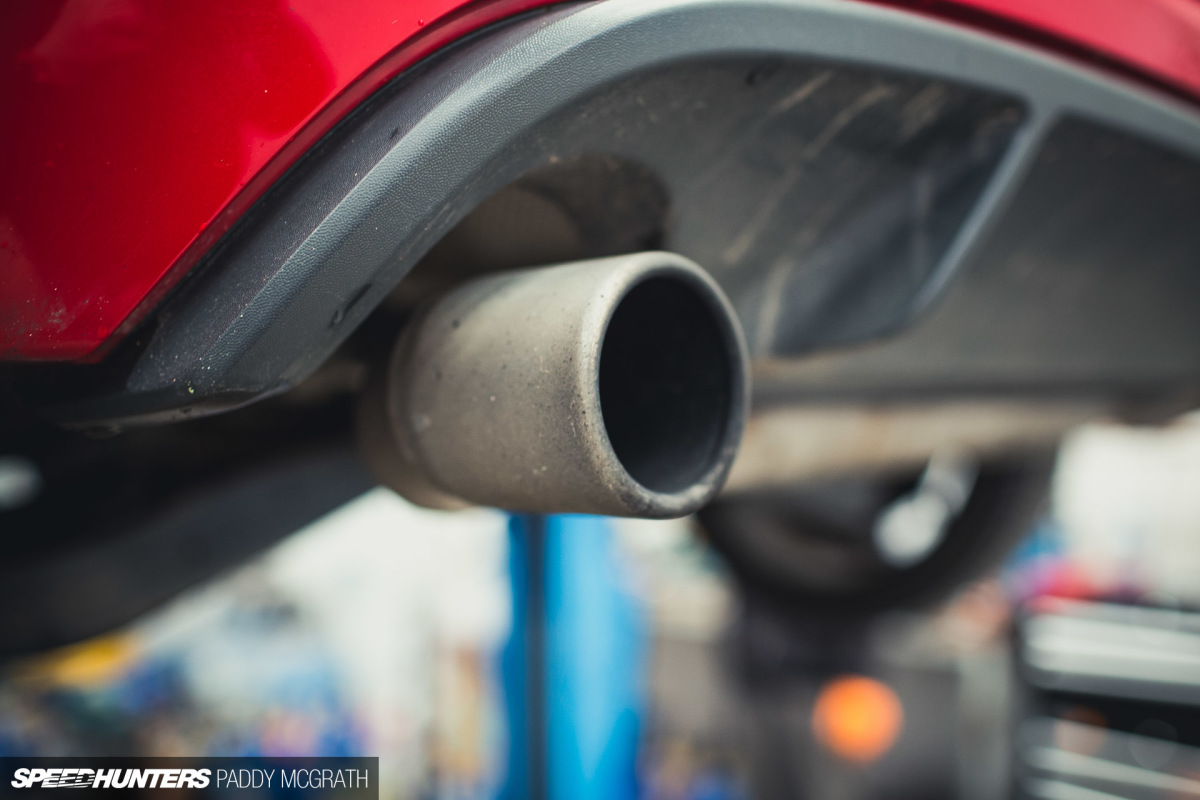 The real restriction on the factory setup is the stock exhaust system, as it typically is on most production cars for emissions requirements.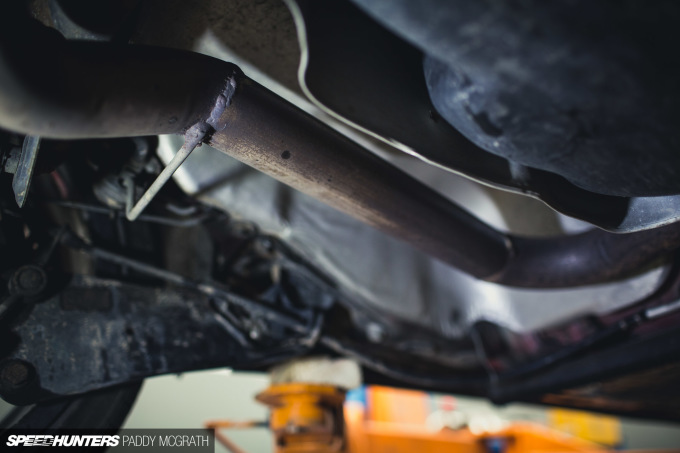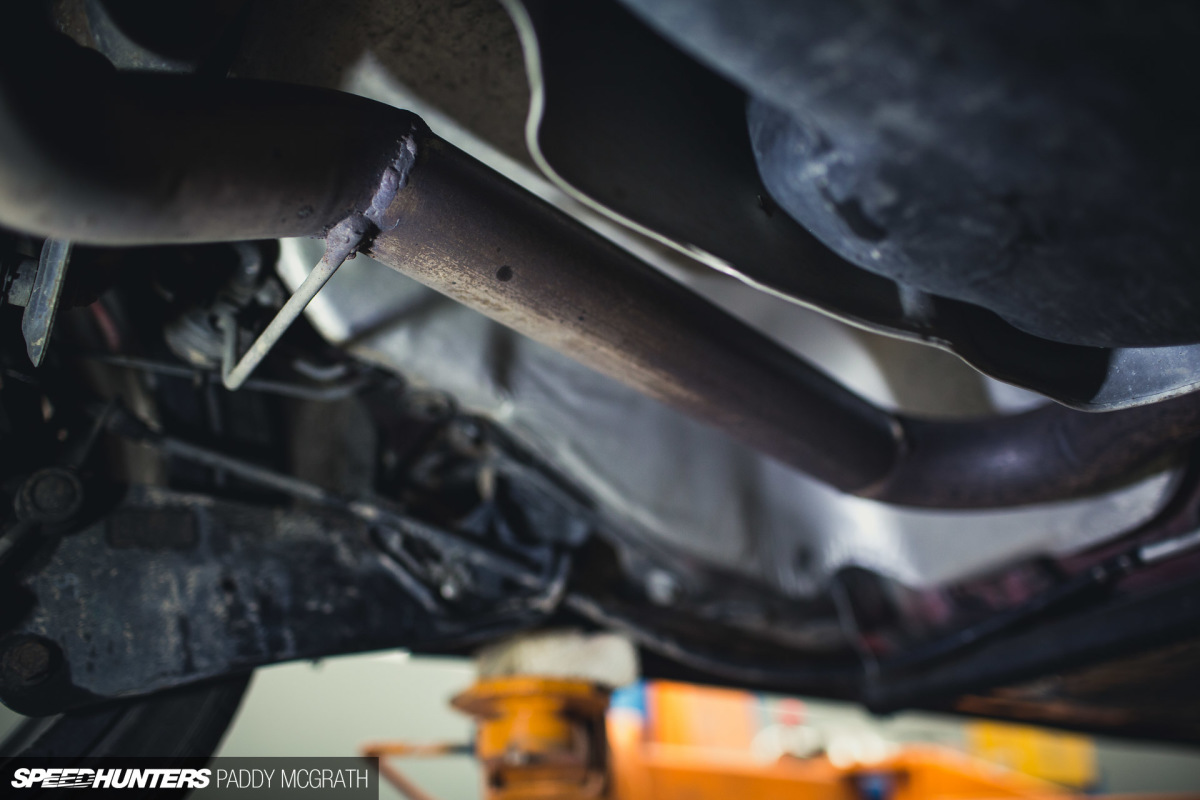 The standard exhaust pipe diameter is around 2.5-inch, but it's the factory catalyst that really restricts power. You'll notice here that I did previously remove the factory resonator to give the GTI a little bit more of an entertaining soundtrack, but that was just noise with no performance enhancement. That being said, if you have a stock GTI and want to liven up the melody, it's a great, cheap modification.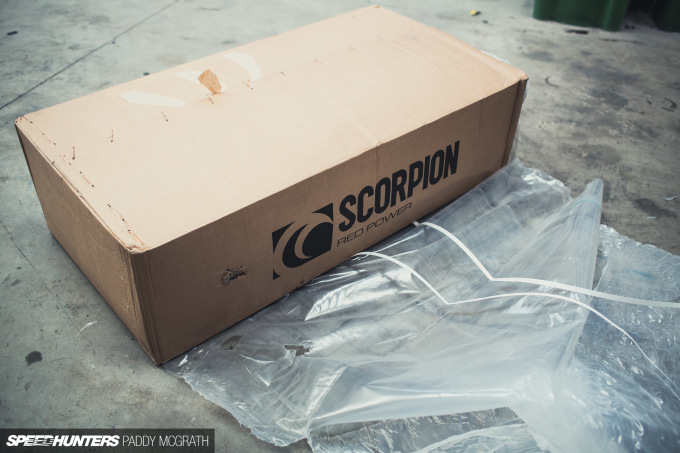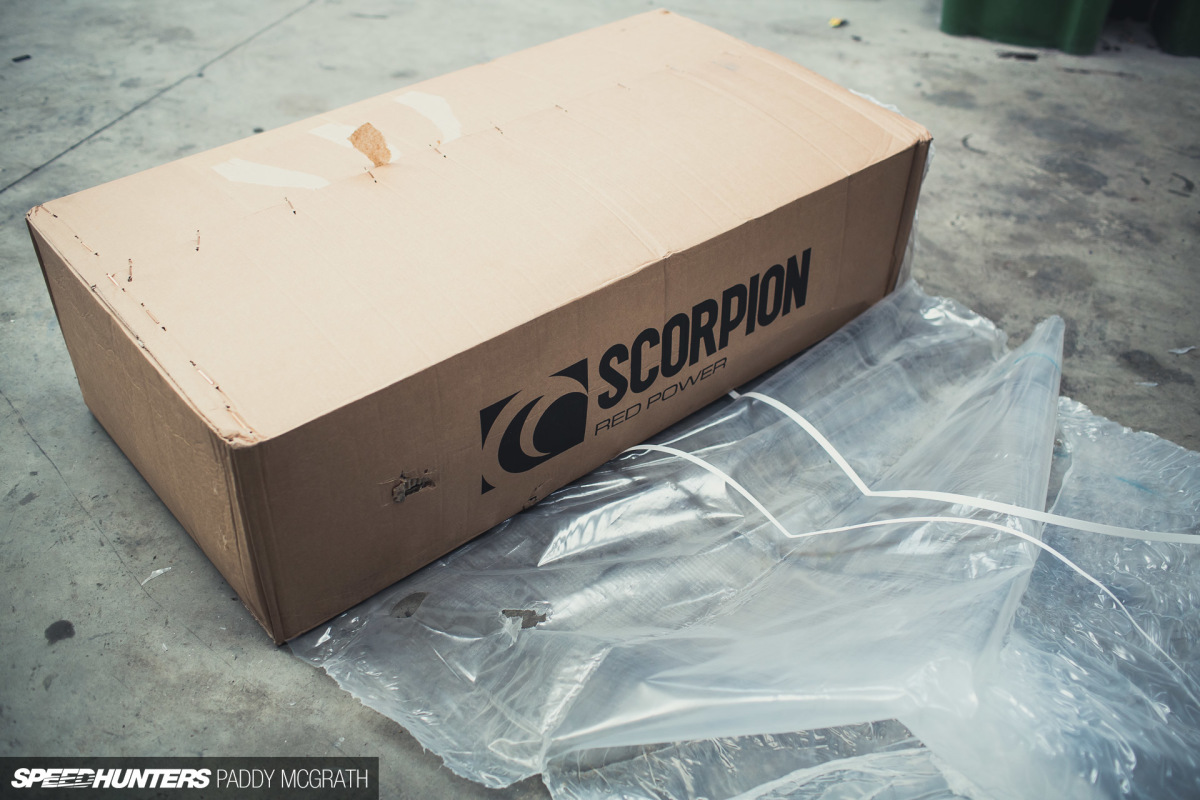 For what I want from this car, noise and sound is only a by-product or a happy bonus. I want to extract the full potential of the highly underrated 2.0-litre EA888, and this is where Scorpion Exhausts came into the fray…
Red Power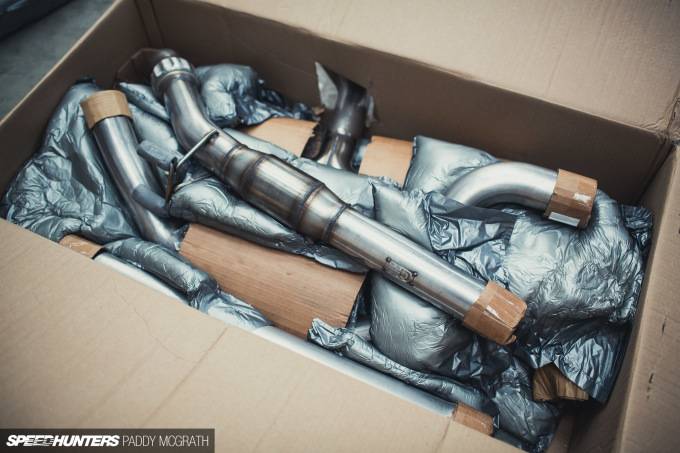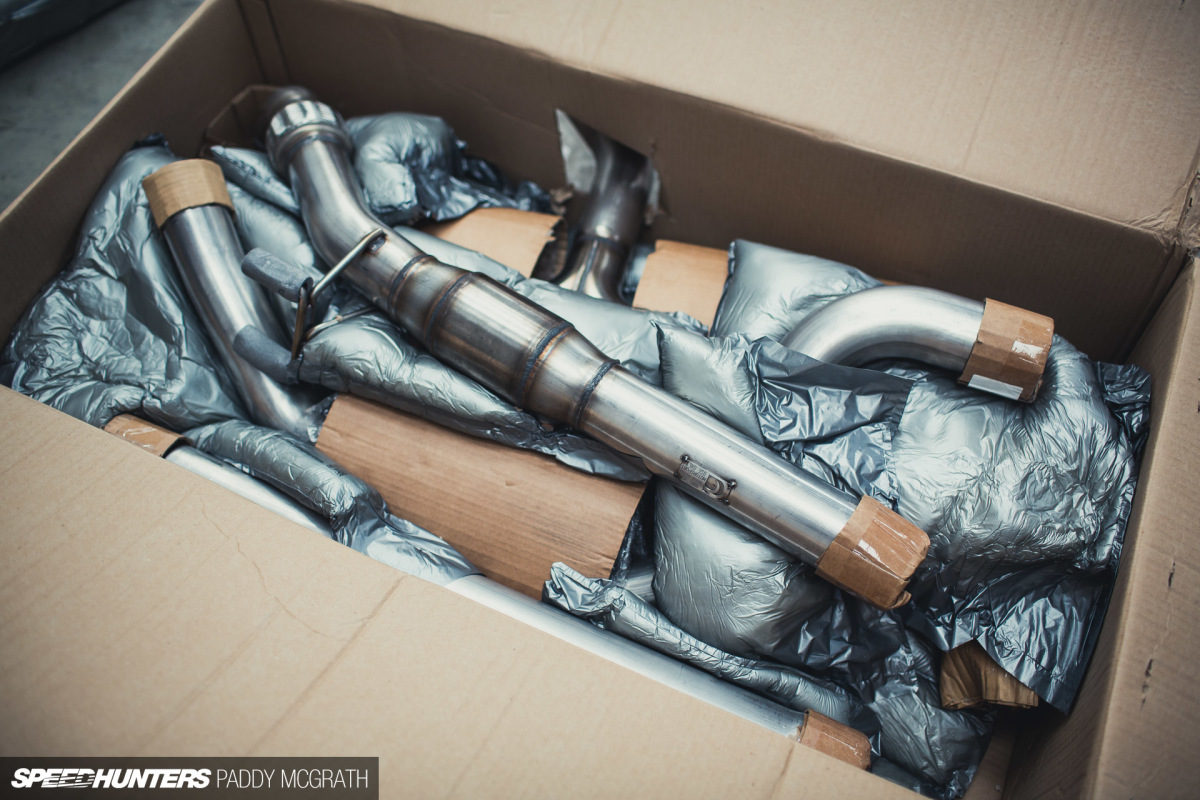 Scorpion is a UK-based manufacturer with massive motorsport experience; British Super Bikes, British Touring Cars and something called the Gobstopper represent just a tiny part of its portfolio.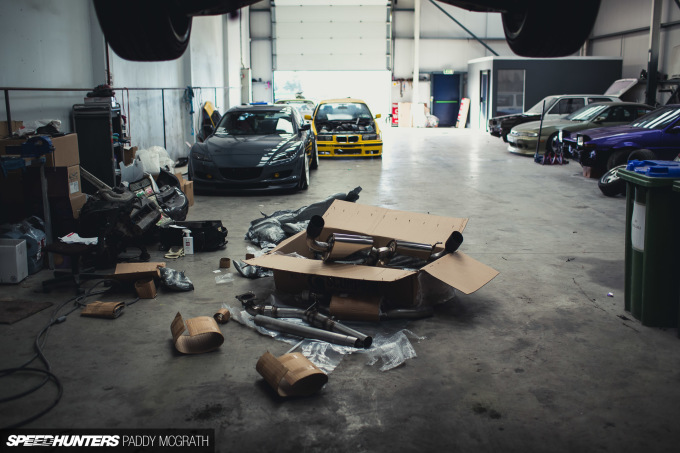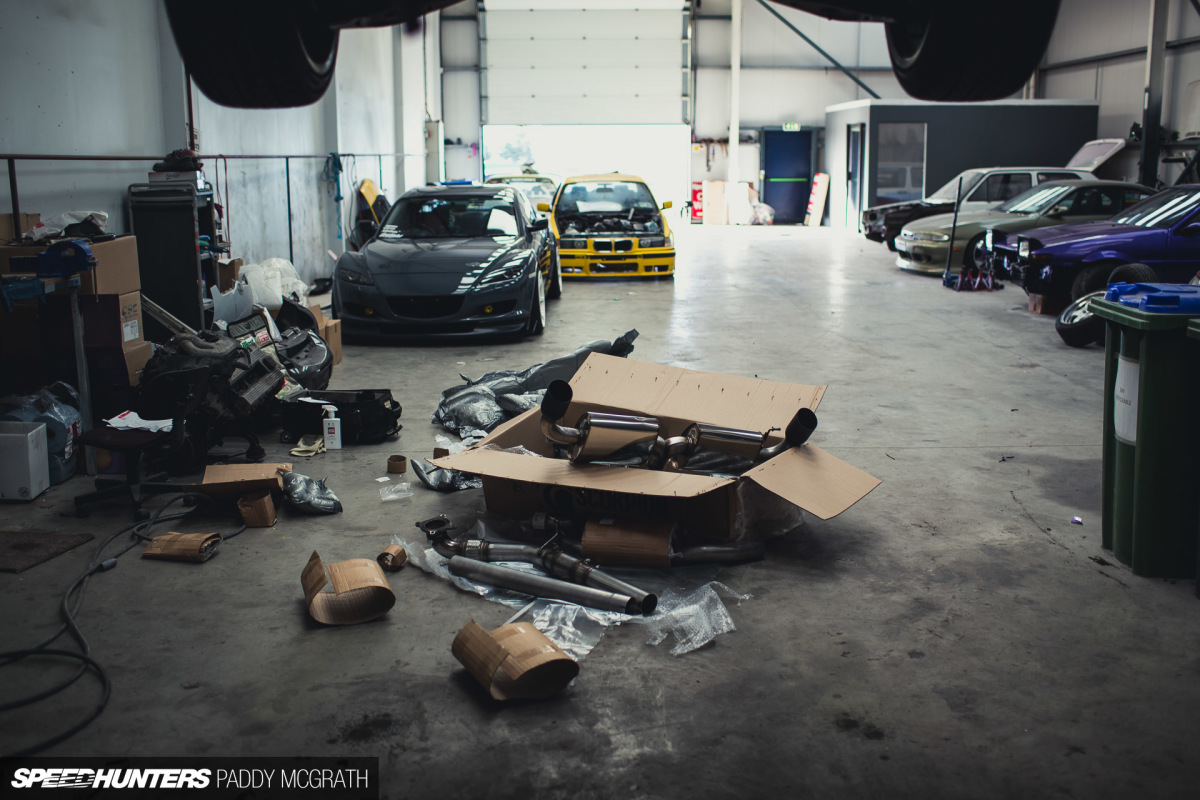 I could have just gone for a turbo down-pipe, but instead opted for a full system. There was a lot of packaging and I may have temporarily taken over half of Flip's workshop.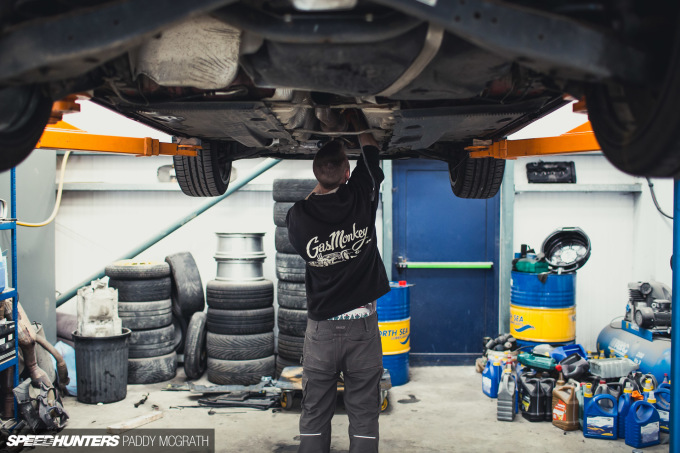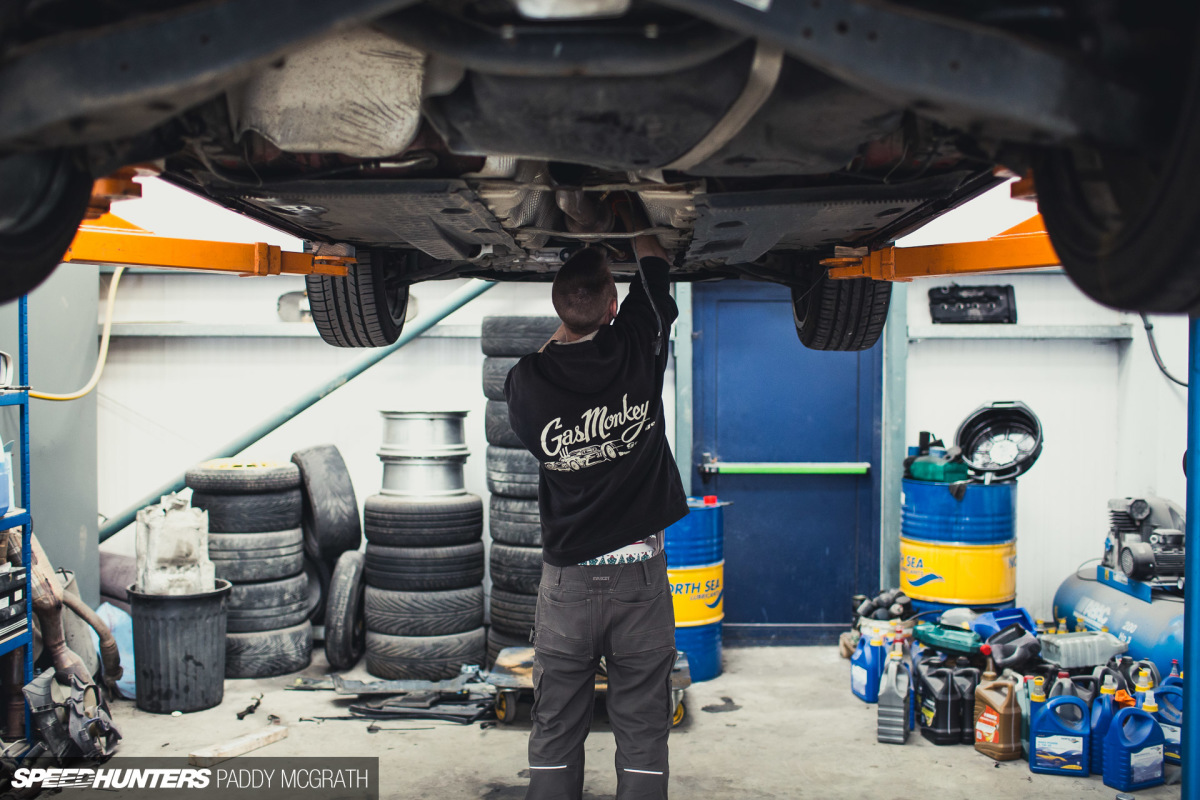 Whilst Flip worked on removing the stock system, I set about unpacking and photographing things. Nice festive underwear, bro.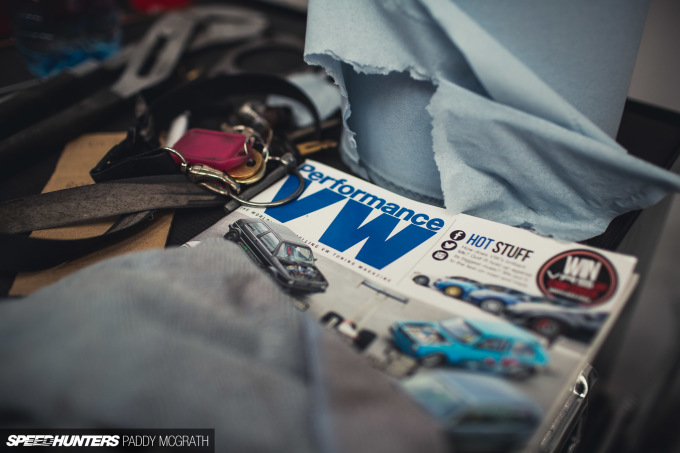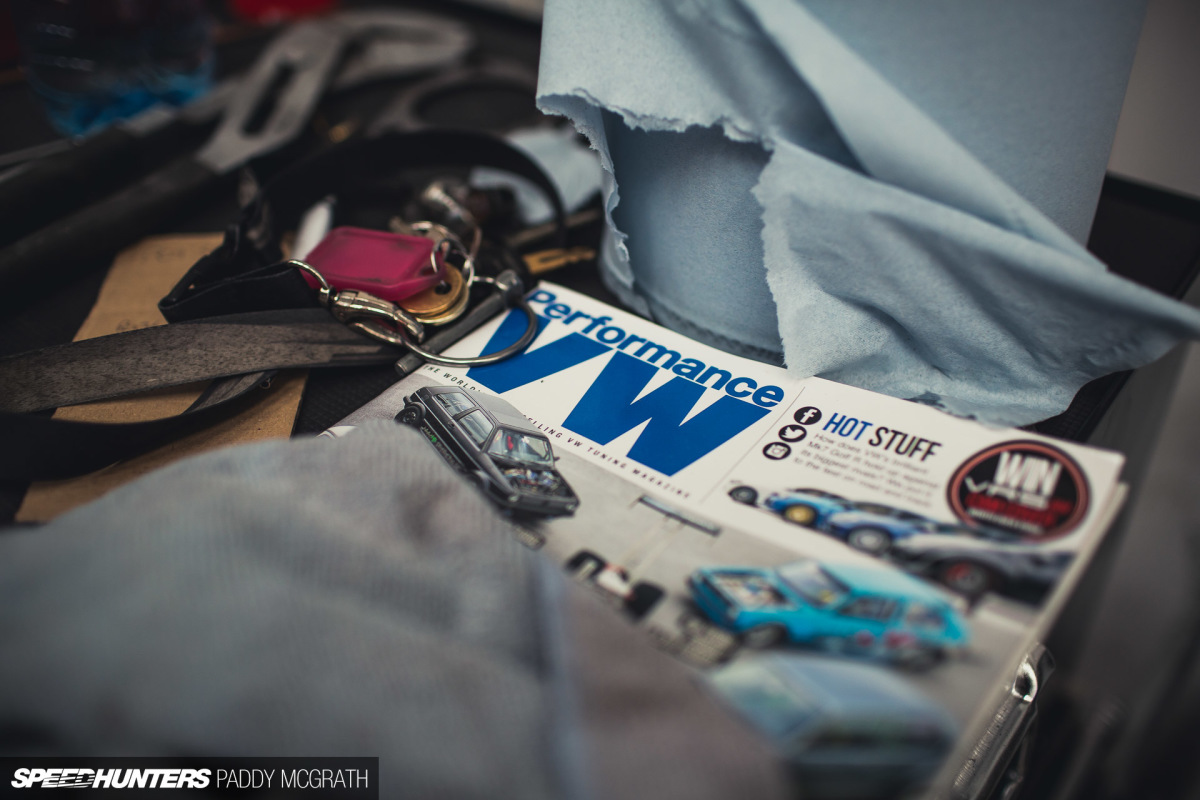 Flip is very much a hardcore JDM guy, but I did find this on his work bench. That's it, come to the dark side…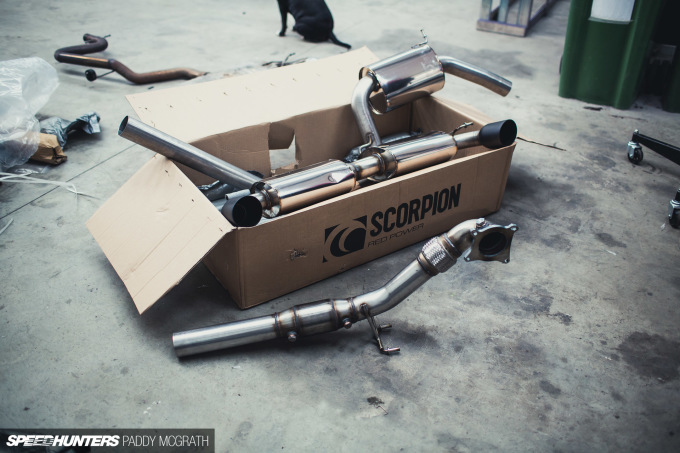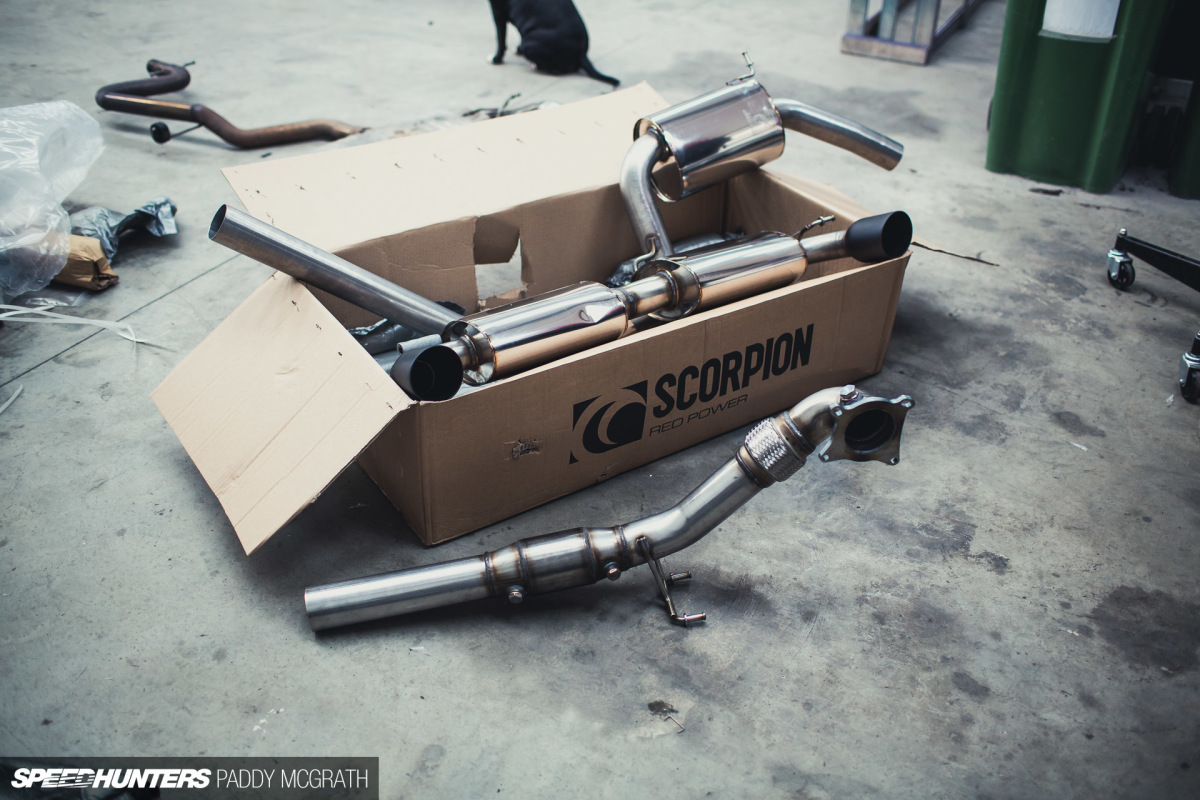 With everything unpackaged, I was able to figure out what was what. Sadly, despite the immense packaging, my courier managed to leave a nice dent on one of the back boxes. It wasn't going to affect performance and when fitted wouldn't be visible, so we decided to proceed with installation and worry about it afterwards.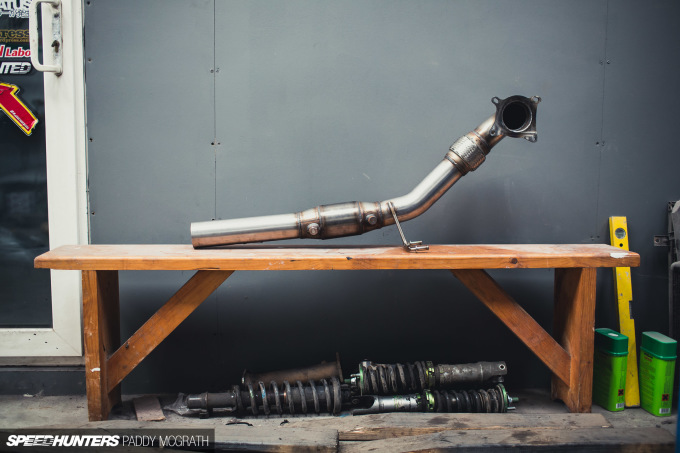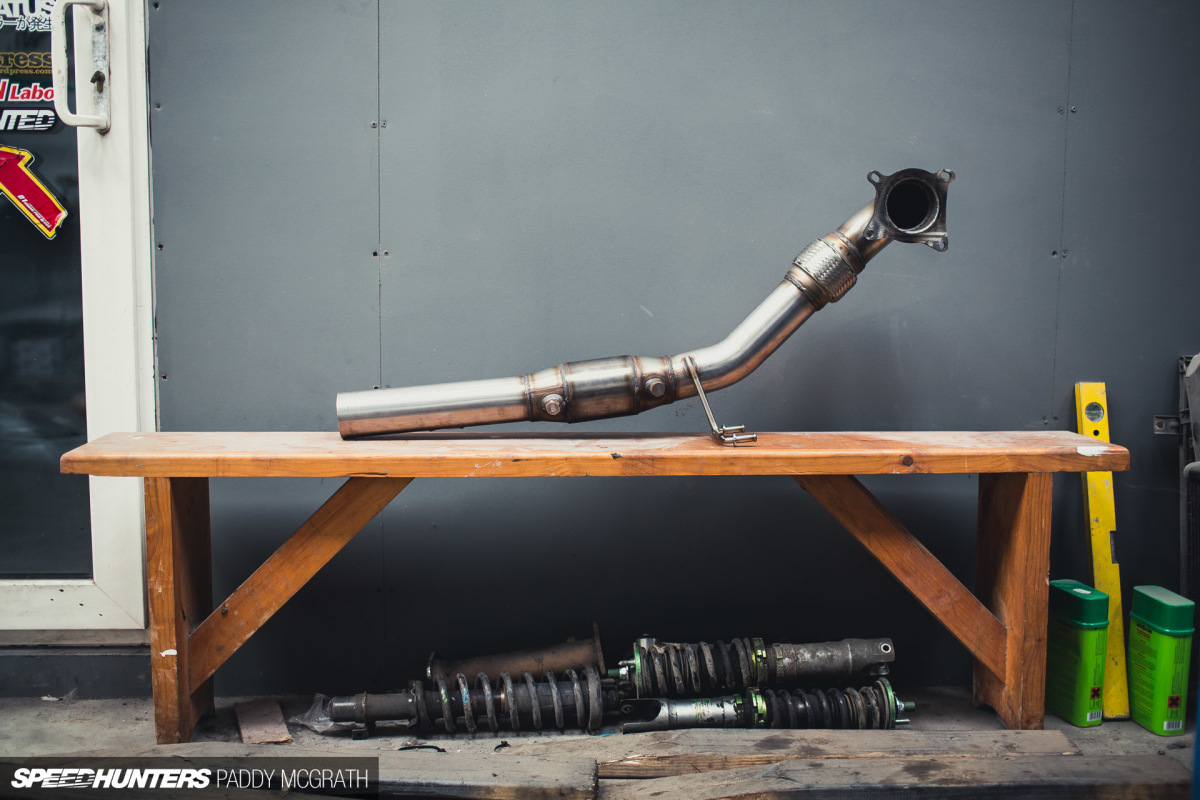 This piece right here is what I was really interested in though…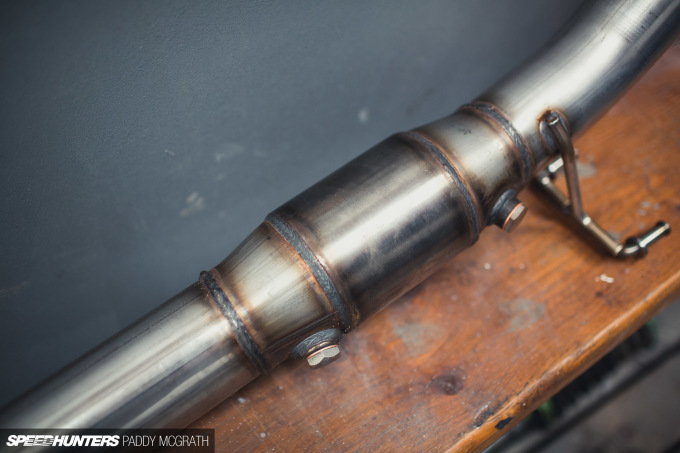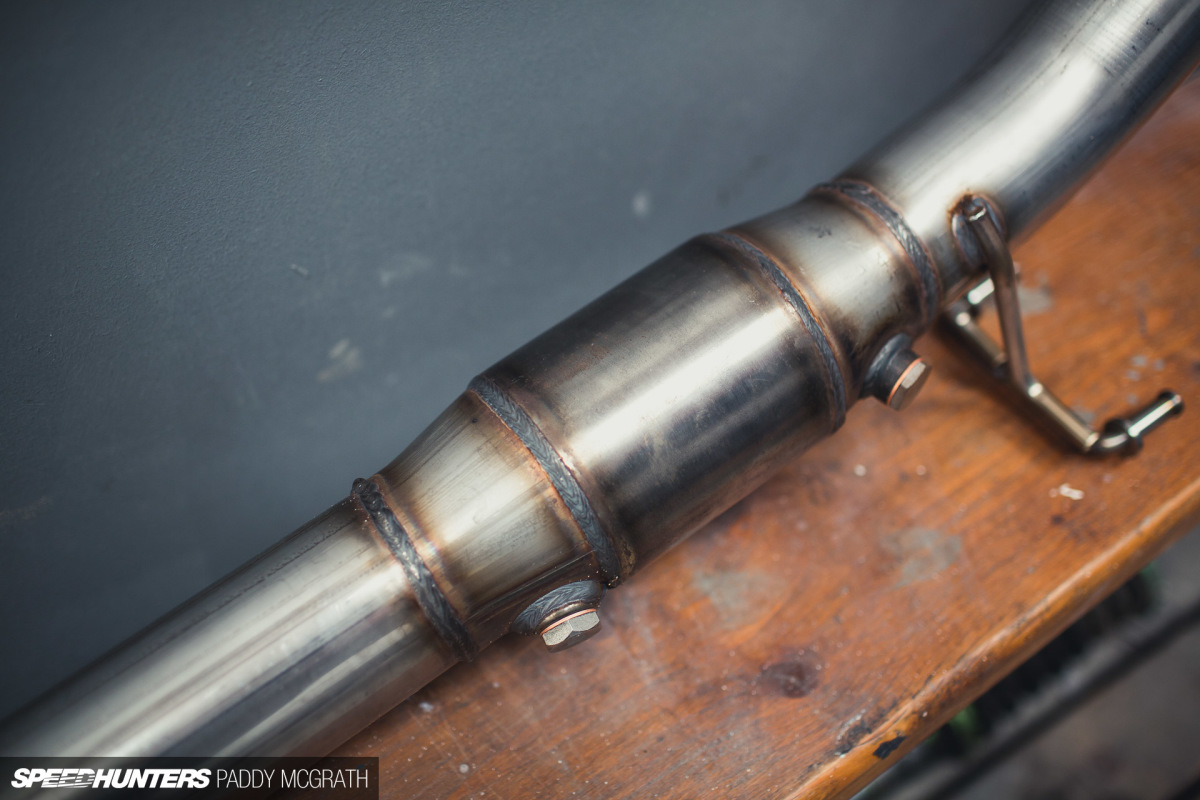 The first section of the exhaust connects directly to the exhaust side of the factory K03 turbocharger. It's 0.5-inch larger in diameter compared to the stock section, so the exhaust gases can be expelled with more freedom. Part of my ethos for building this car is to keep it as civil as possible. With regular emissions and roadworthiness tests a reality of running a car in Ireland, I decided to opt a for catted system. This is a high-flow, 200-cell catalyst which is far less restrictive than the factory cat. This should comfortably see me through any emissions tests without having to reinstall the factory down-pipe section, whilst still offering a significant improvement in performance.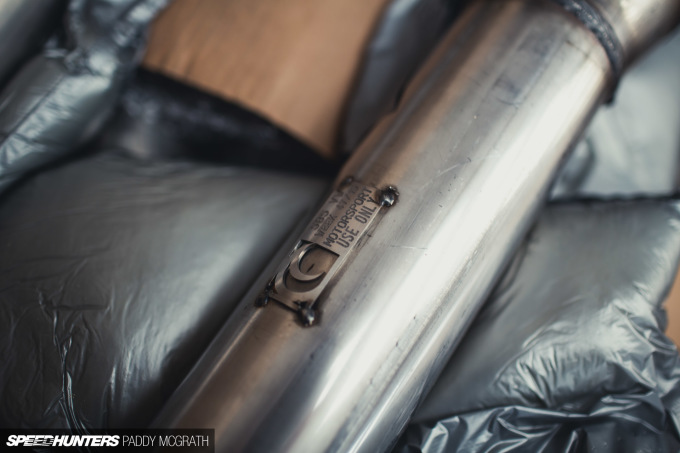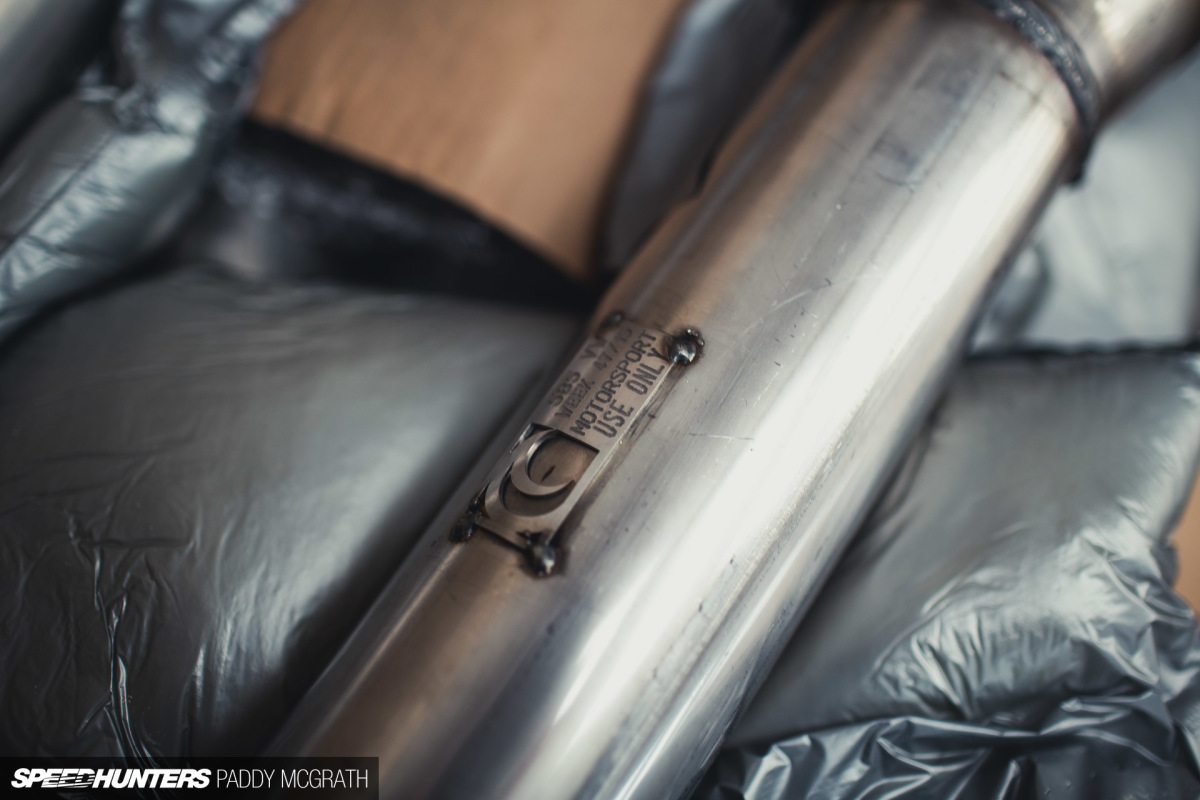 Hopefully no one notices this bit when it's being tested…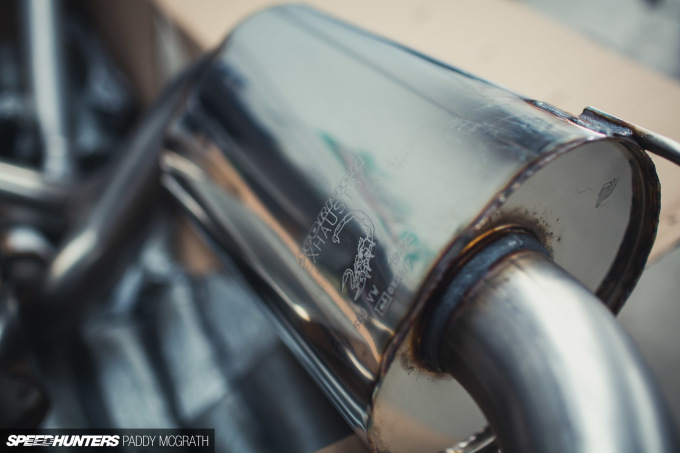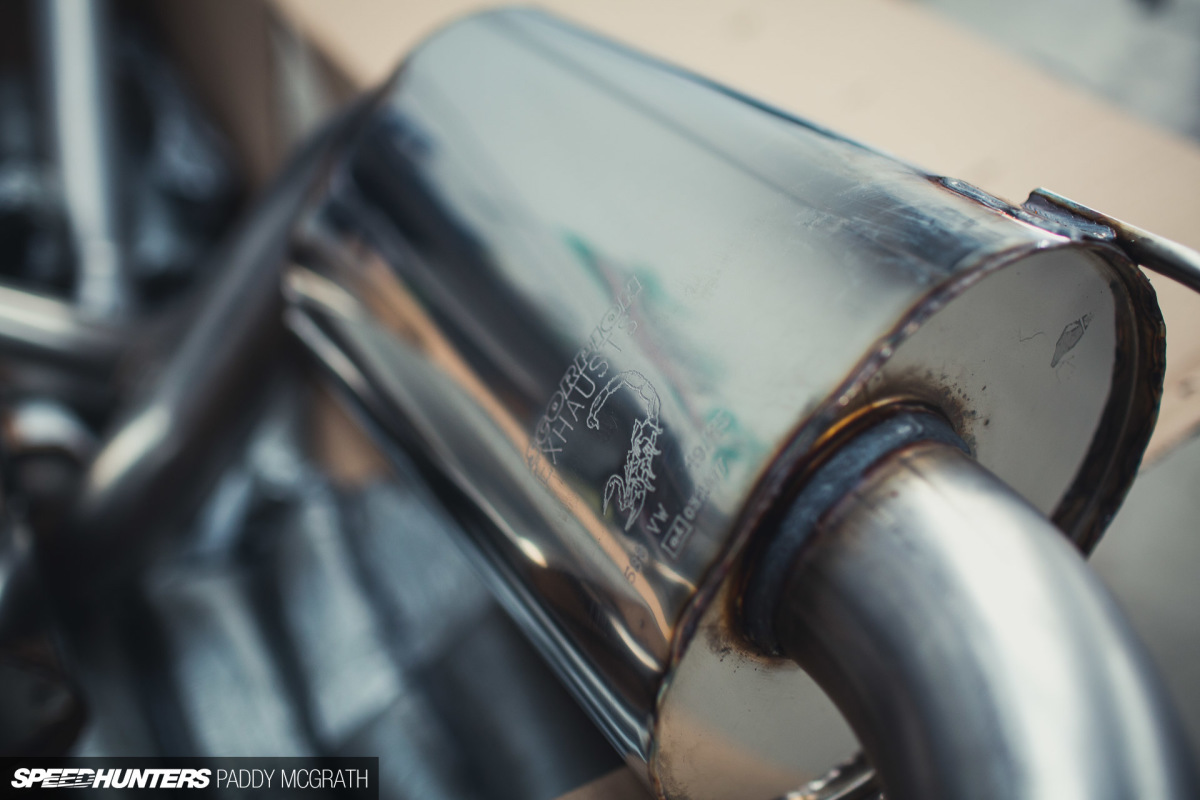 I also chose to go with a resonated system. The non-resonated stock system I was previously running was fine about town, but the drone on motorways started to become an annoyance. I use the GTI everyday – I've already run up 12,000kms since I bought it six months ago – so I want to keep the car as civil as possible when required and to maintain its ability to be 'one car to do all things'.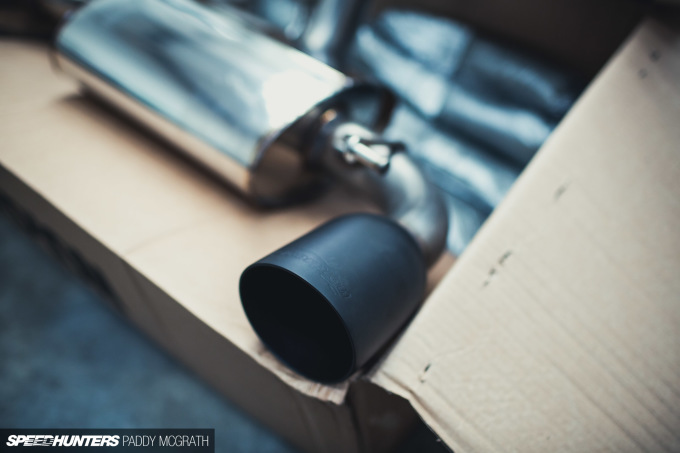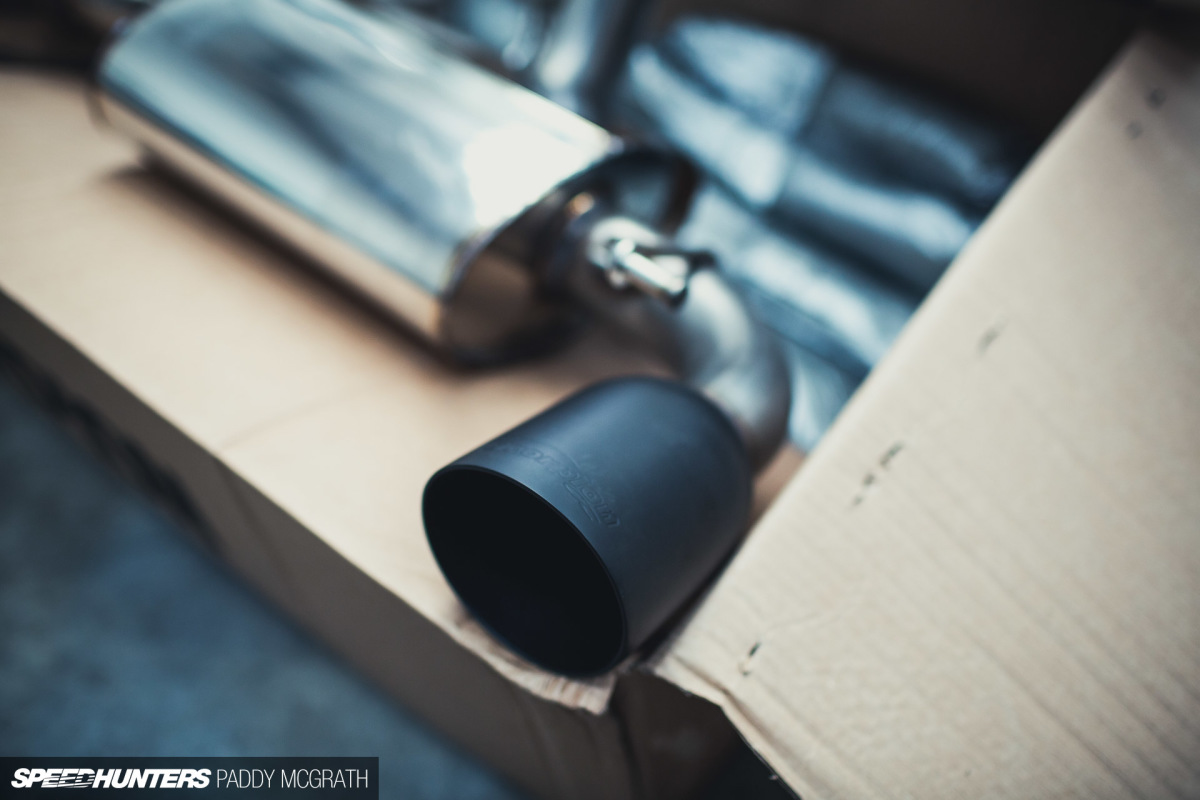 The final option I chose was to have the Daytona-style tips ceramic coated black. The tips are much larger than stock (3-inch versus 4-inch), so the black finish helps to keep them subtle looking. I'm a big fan of trying to disguise a car's performance potential so as to not attract attention on the street, and these really play a nice role in this.
Bolt On, Drive Away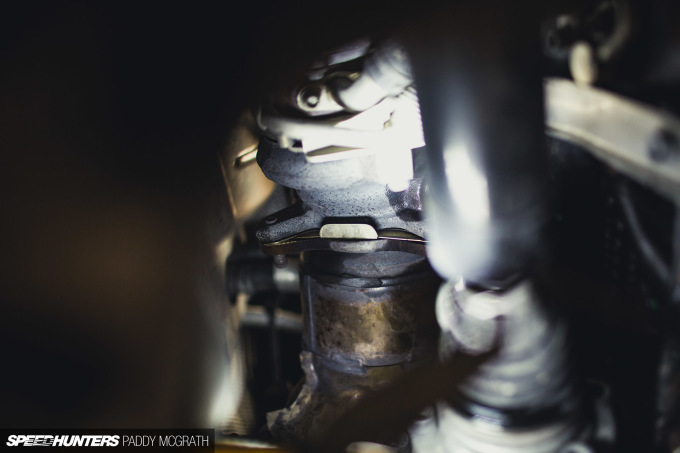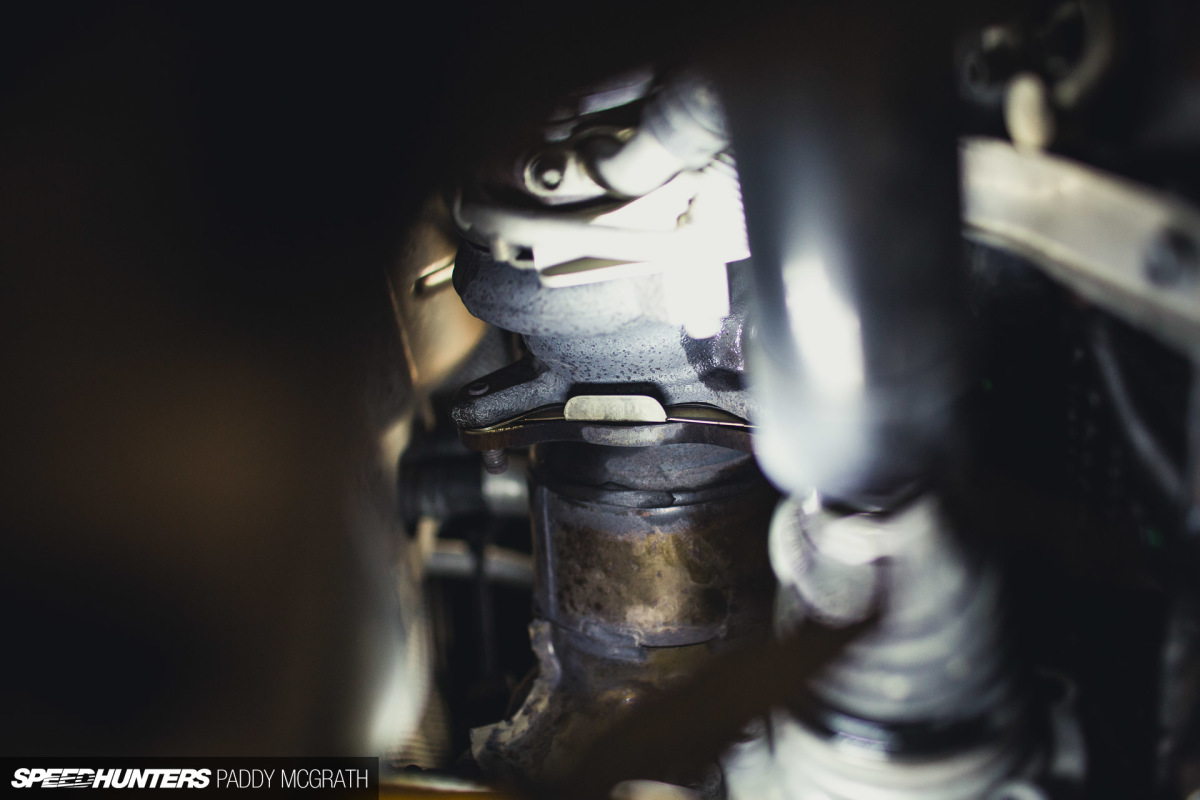 Removal of the factory system was pretty much straightforward, with only one bolt being a bit stubborn and requiring access from the top of the engine. Other than that, it was plain sailing and nothing needed any significant amount of force to be removed.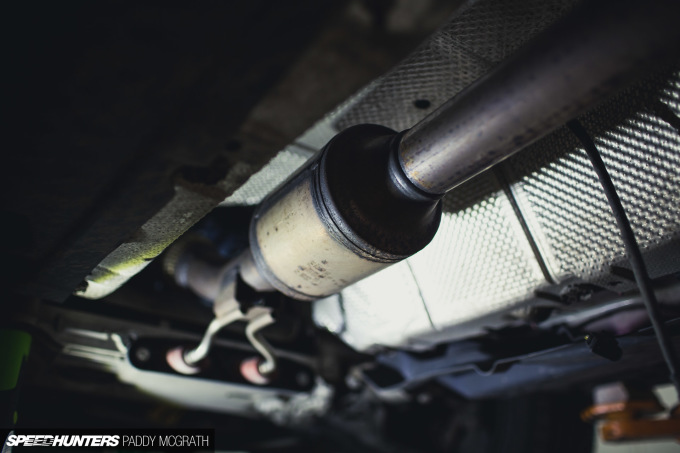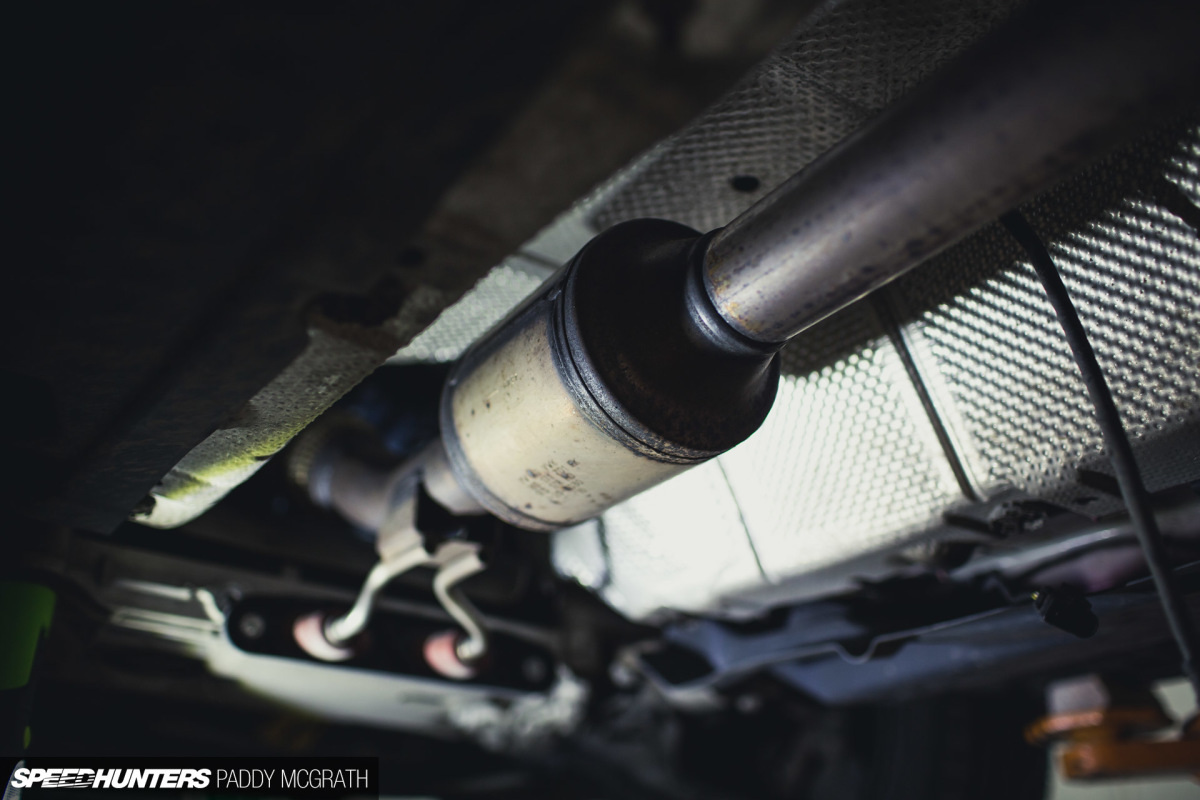 This is the stock down-pipe and catalyst section.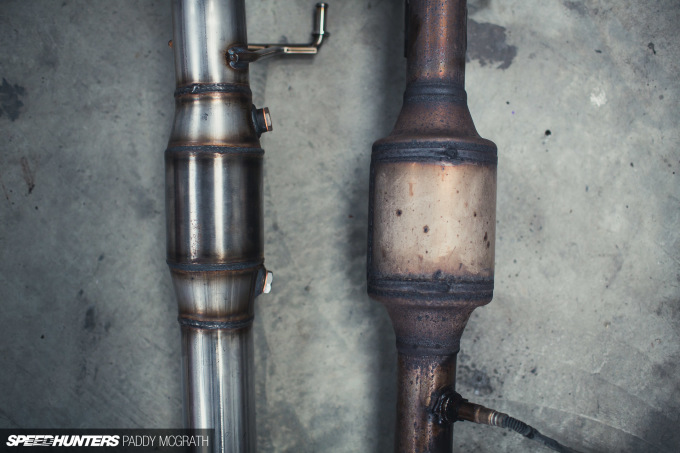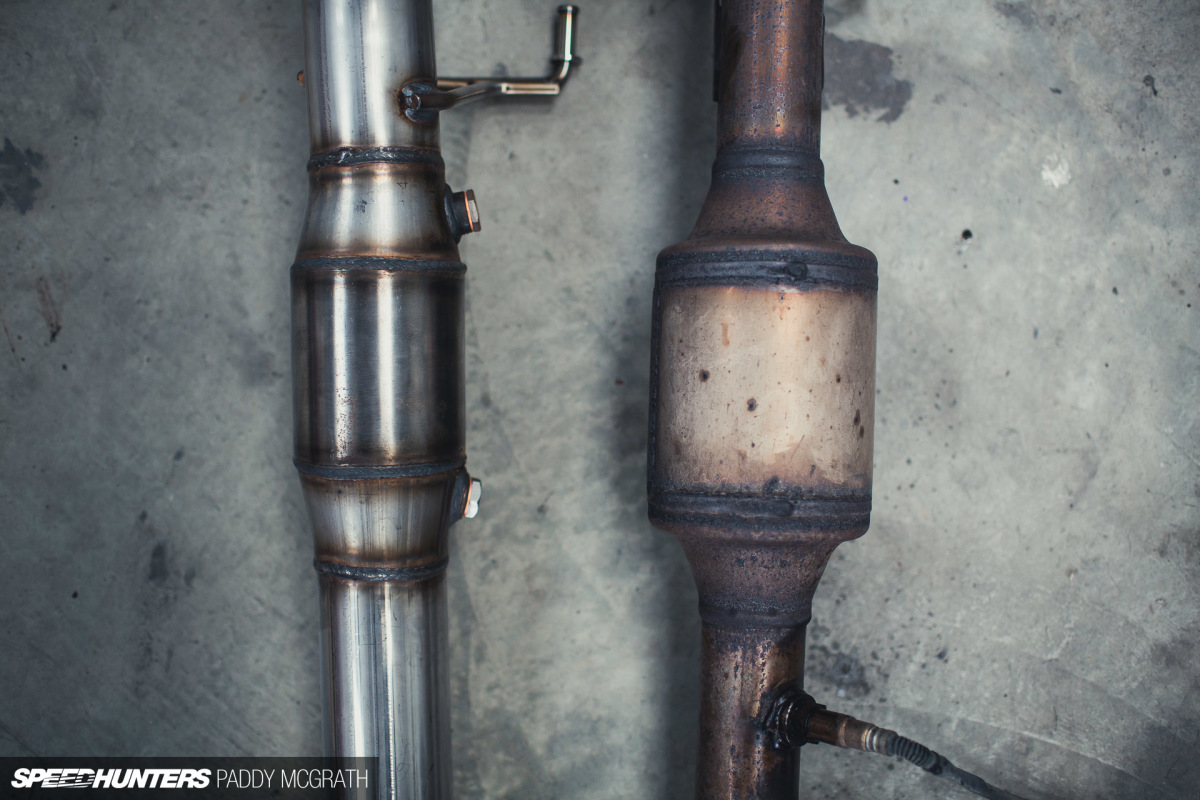 You can immediately see the difference between new and old here; the Scorpion system's larger diameter tubing with a much slimmer catalyst. The bolts before and after the cat on the Scorpion system are for pre- and post-catalyst sensors, but the GTI only runs one post sensor from the factory.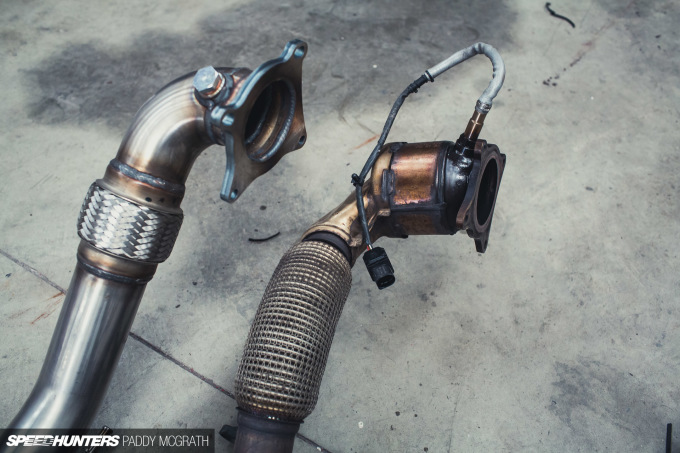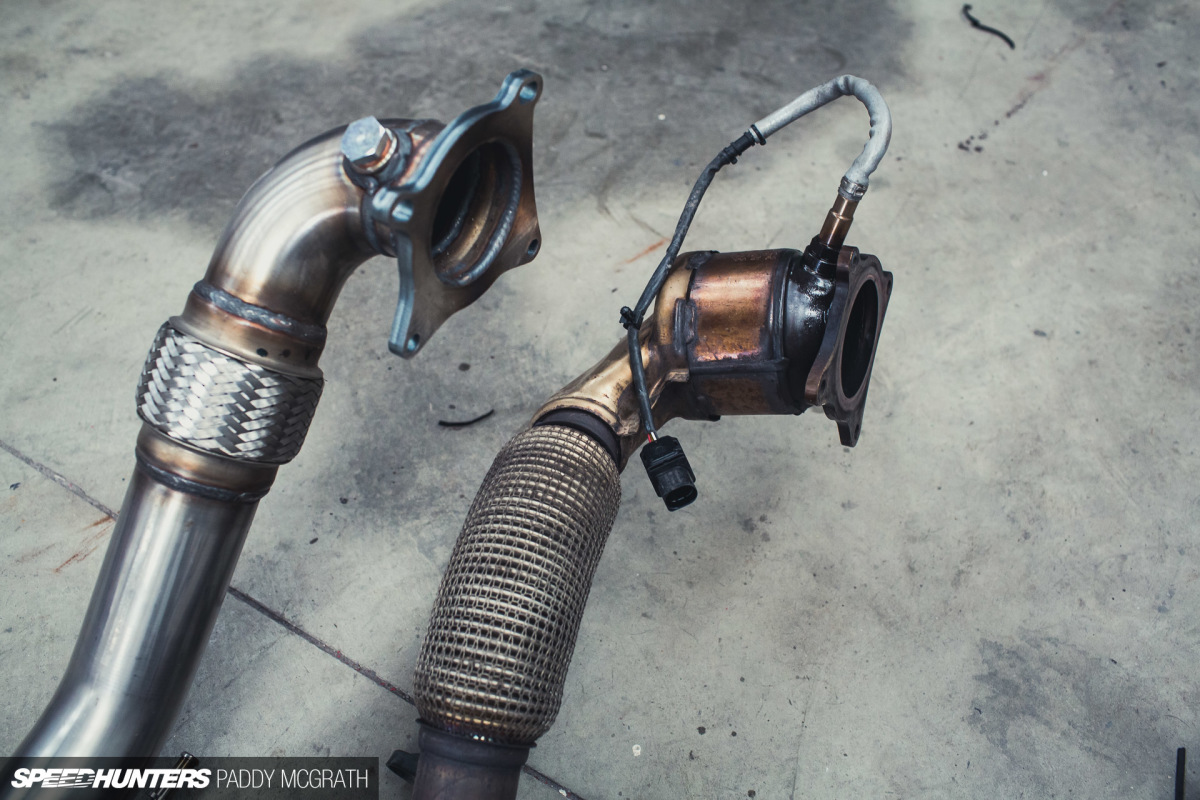 You can also see the difference at the business end, with the Scorpion system forgoing the muffler at the turbocharger. All the sensors were easy to remove and reinstall, which stops the car's ECU from having a meltdown.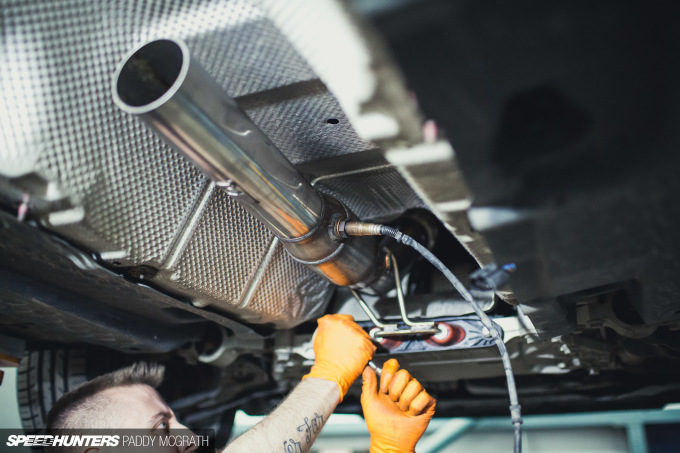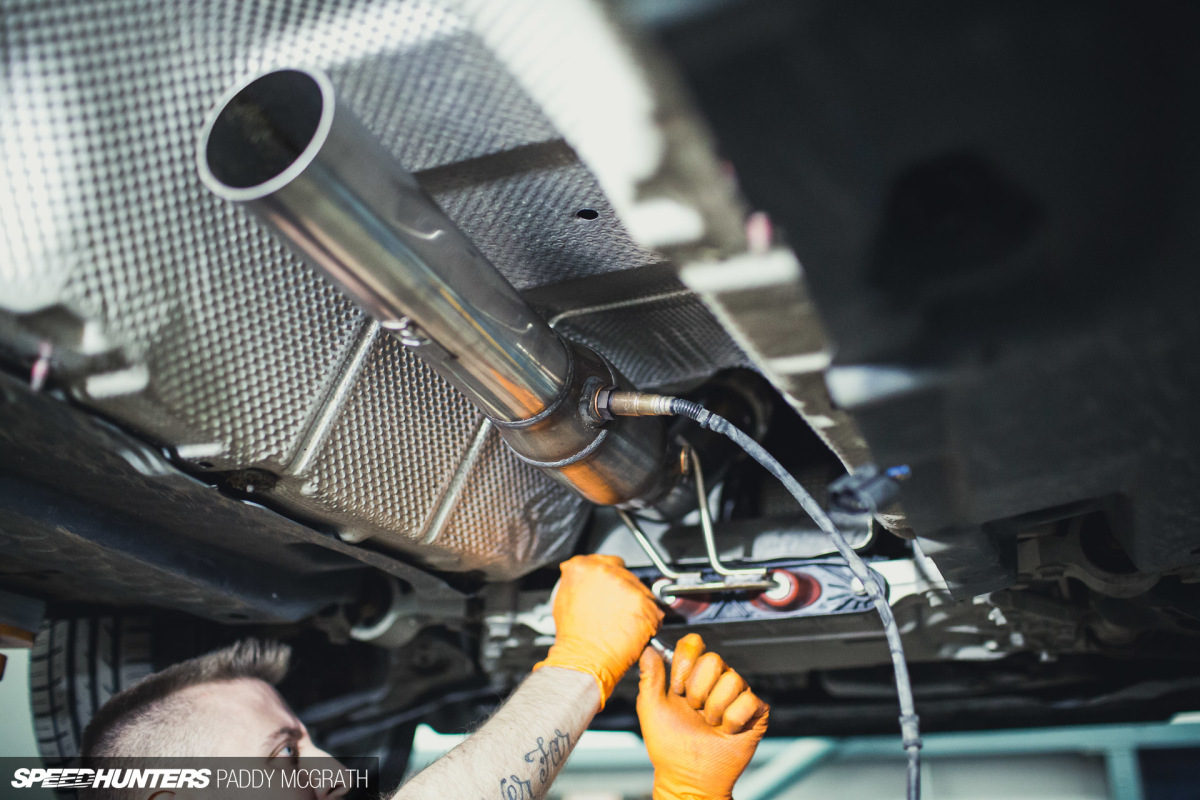 At this point, there was a part of me that wanted to take the car off the lift and bring it for a quick drive just to see how loud it was. Flip did not agree and we continued with the installation.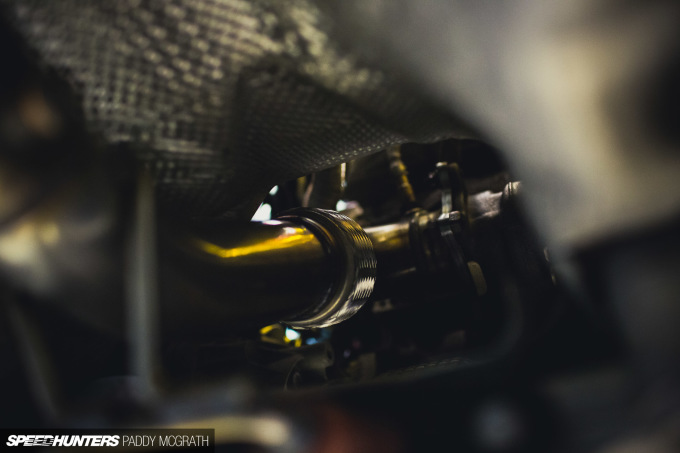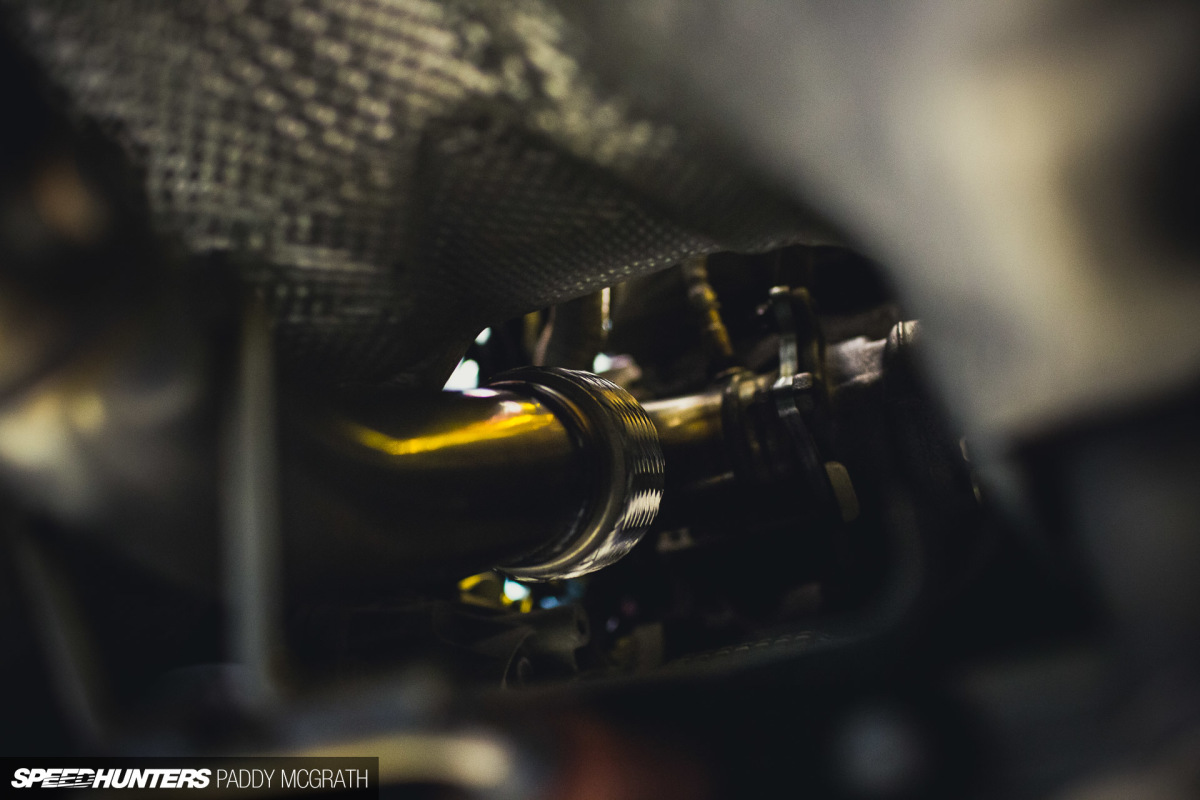 Installation is the opposite of removal.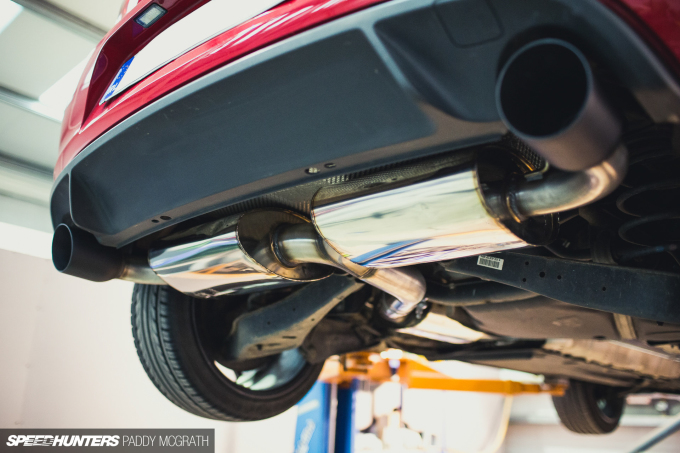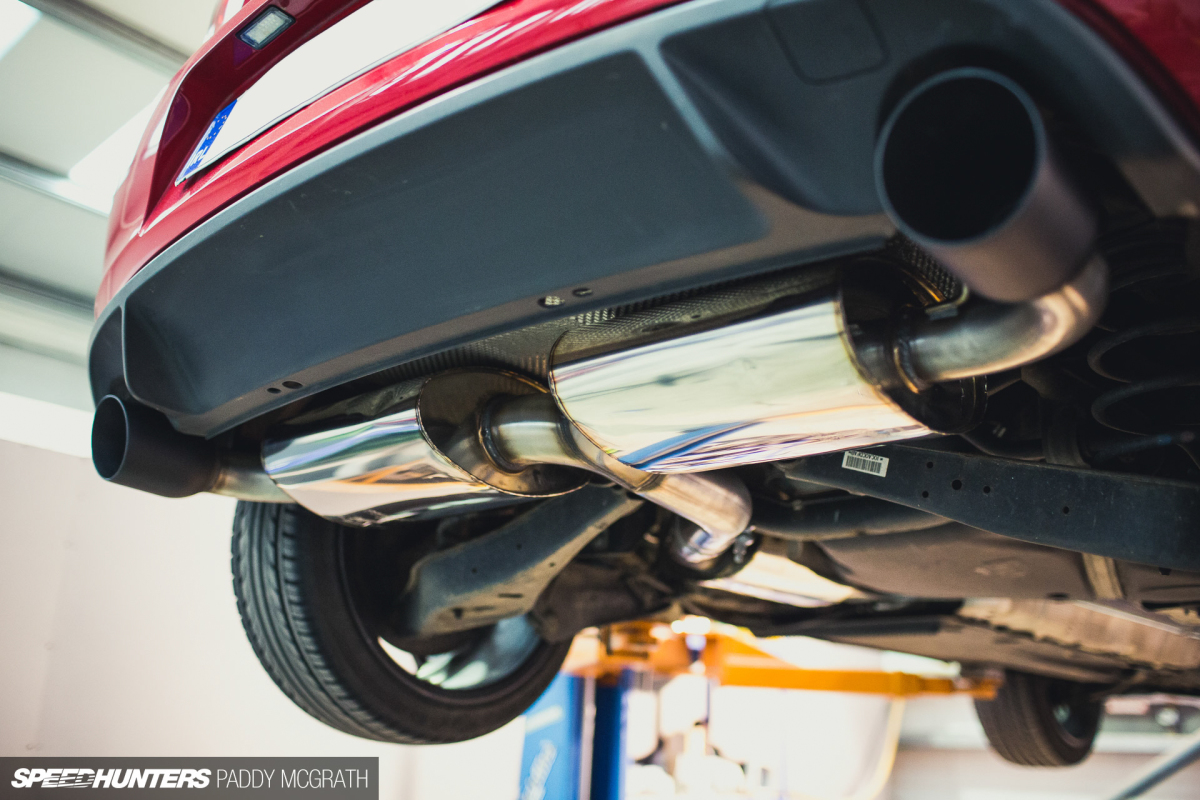 Pretty quickly, it was all back together. We double-checked everything and I took it for a quick drive around the block. First impressions were that it was much quieter than the non-resonated setup, but it produced a far more interesting sound as opposed to a noise. The top-end felt much freer too, even on the stock ECU map.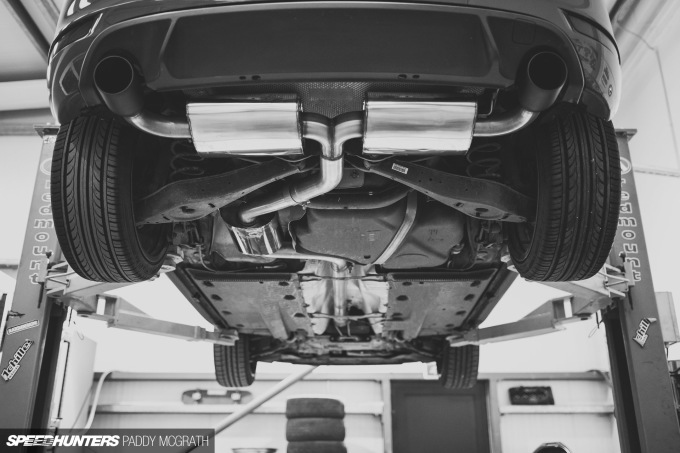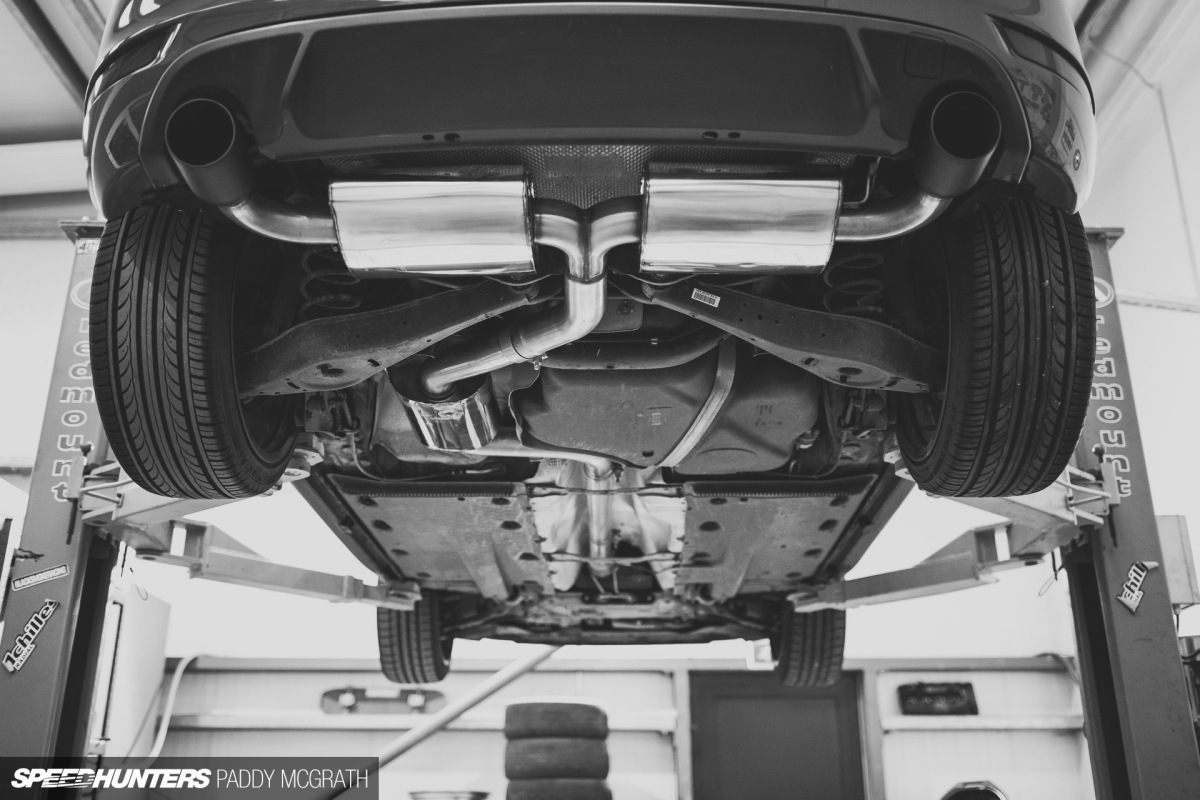 Once back from the test drive, we put it back up on the lift to triple-check that everything was still secure and to listen for any blows from the exhaust. Everything was perfect. As an aside, how good do the black tips look? I'm very happy with that particular detail.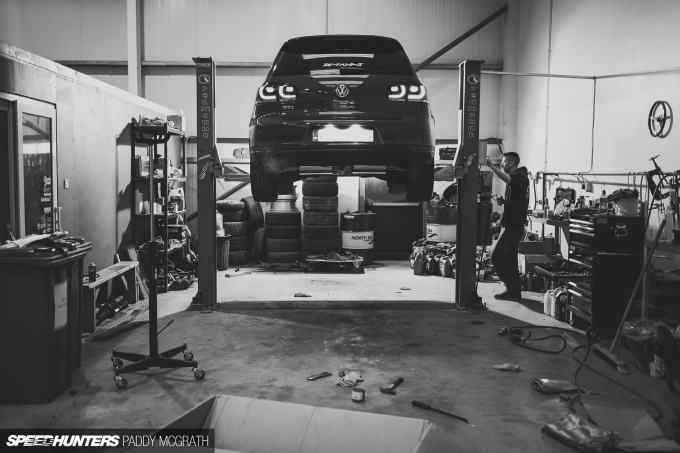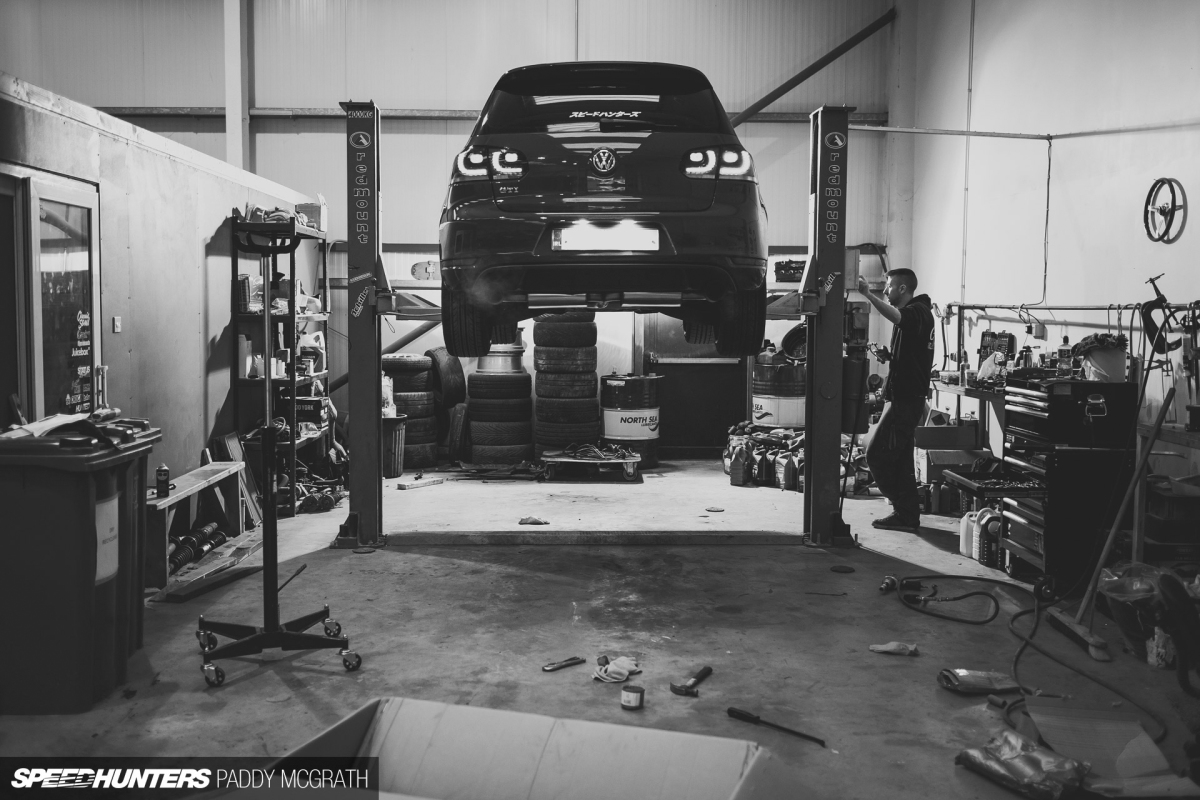 This was about as straightforward an installation as one could have hoped for. It's always a testament to a good product when no modifications of any sort have to be made. Bolt off, bolt on.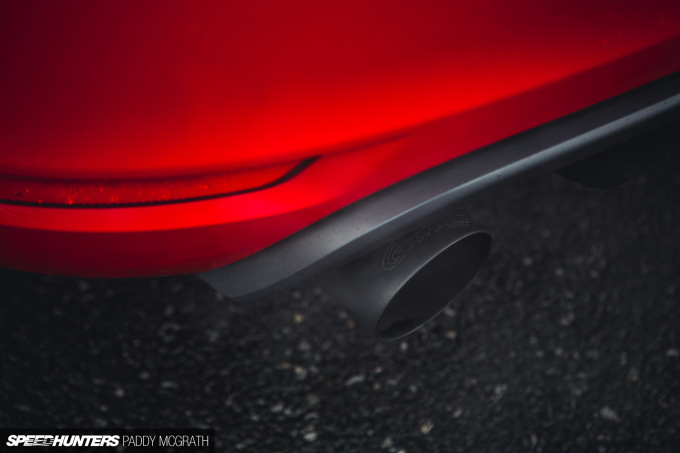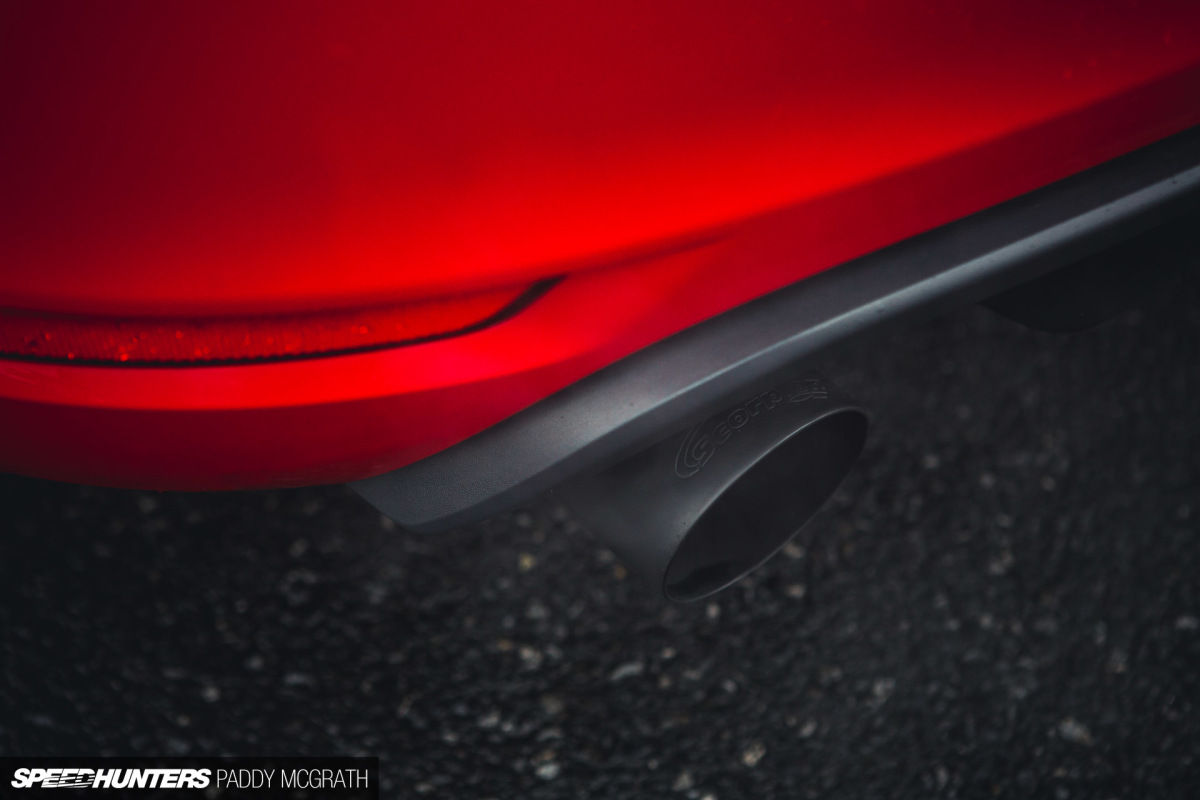 This is a huge piece in the puzzle of unlocking the GTI's performance. It's one of those things that regardless of how much power I decide to chase in future, the exhaust system will be up to task. In stock trim, the engine puts out around 210hp and 207lb-ft, but with the intake and now the exhaust sorted, I can finally push forward with having the ECU remapped and improving upon those figures. I'm going to bypass the 'stage one' tune and go straight to 'stage two'.
I'll leave you with this short video to give you an idea of how Project GTI (yes, it still needs a better name!) sounds now. It's likely the last time you'll hear the car making standard-ish levels of power…
Paddy McGrath
Instagram: pmcgphotos
Twitter: pmcgphotos
paddy@speedhunters.com