It's pretty hard to go through the thousands of pictures I snapped at the 2016 Tokyo Auto Salon and pick cars that stood out. There is just so much I want to share, which I'll do once I wrap up these extended spotlights I've been hitting you guys with.
But one car that in my opinion deserved extra space was probably a vehicle you would never expect to be tuned in such a way…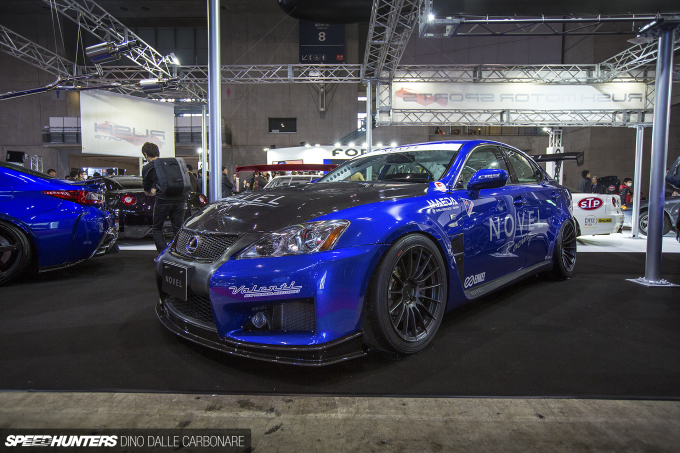 I've known about Novel  for a while, and started following the company even before it had a shop or website set up. It just popped up on my feed one day and I thought it was cool that a company was doing unusual things with Lexus' most performance-based models.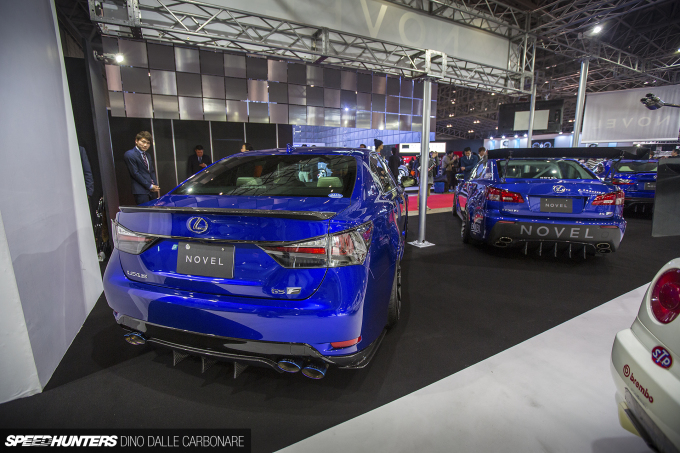 Novel initially started off selling high-end, hand-constructed exhausts for the IS F, but has since expanded to develop and create a range of other parts for the RC F and GS F models that recently joined the Lexus line-up. But it isn't Novel's RC F or GS F that I want to share today; it's the centerpiece of the stand it had set up in front of Work Wheels' booth.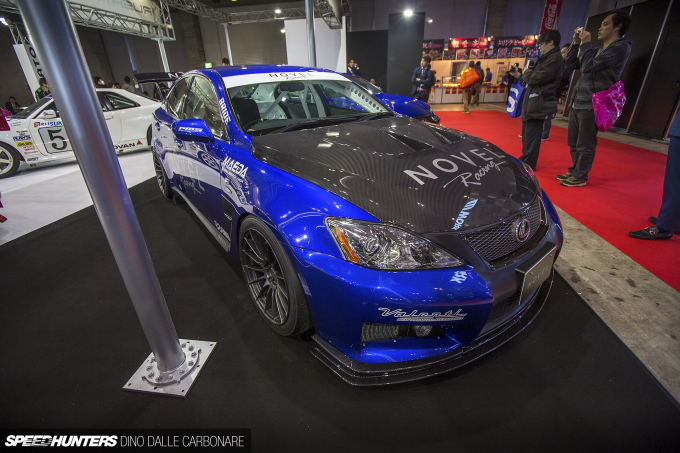 It's not every day that you see an IS F quite so extensively built up, and when I say 'built' I mean from the ground up. This car was stripped to its bare chassis, fully stitch-welded and put back together with numerous carbon fiber additions. It now sits on Enkei rims shod with slick tyres, and is referred to as Novel's 'Nürburgring project'. That is, a car built purely for the track to show what can be achieved with the IS F when you think outside the box a little.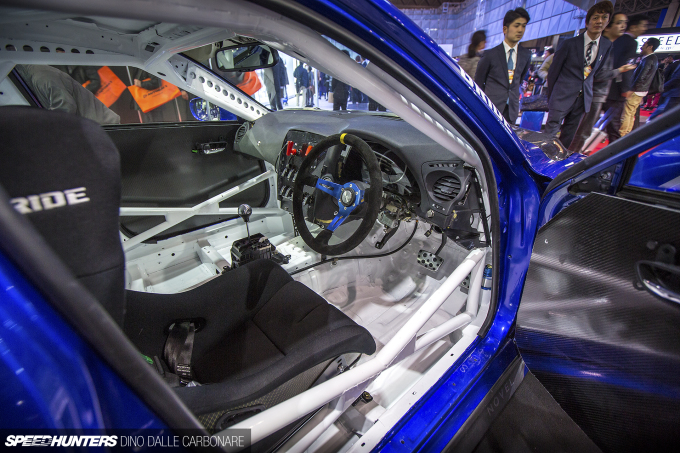 It isn't until you look at the cabin that you realise just how seriously it's all been taken – this thing is built for racing.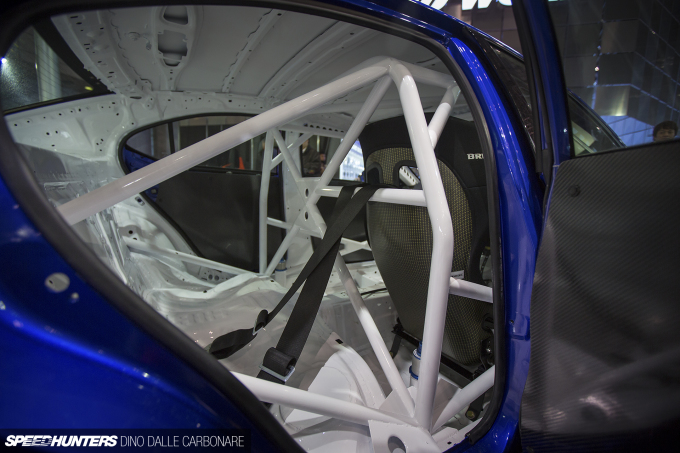 It's still pretty rare in Japan to see a rollcage fabricated to an international standard, but with the idea to hit the Nordschleife eventually, making sure the car is up to the challenge and safe for the driver is probably a good idea…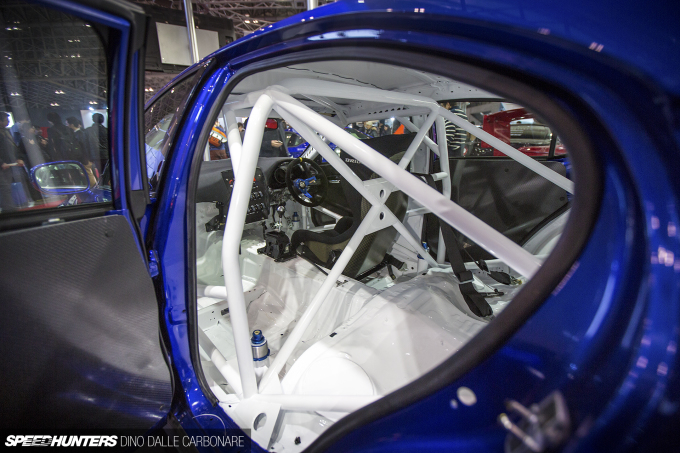 Not much has been done to the high-revving V8 motor sitting up front; it's been fitted with Novel's own headers, race exhaust and custom engine management solution to maximise the performance.
It will be cool to see what Novel manages to achieve with this car, but it already has my respect for doing something a little different from the norm. Now, just put this car on Tsukuba and let's see what it can do!
Dino Dalle Carbonare
Instagram: speedhunters_dino
dino@speedhunters.com