My final 2016 Tokyo Auto Salon spotlight had to be based on a rotary-powered machine.
The unique engine is synonymous with Japanese tuning culture, and Mazda is trying its hardest to bring it back for enthusiasts. But in the meantime, we still have wonderful creations from the past that keep fuelling that rotary passion.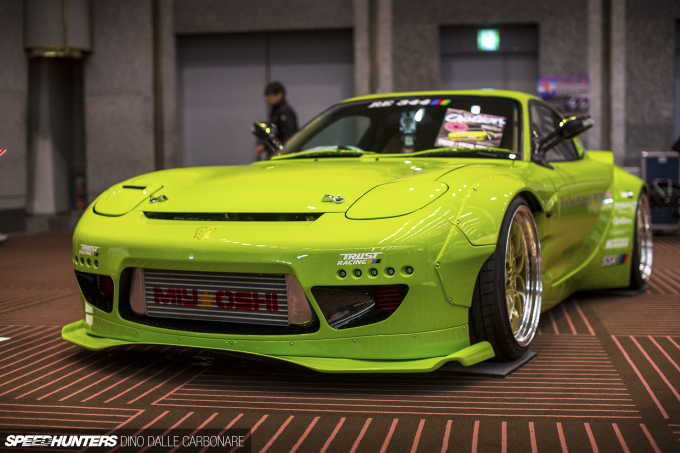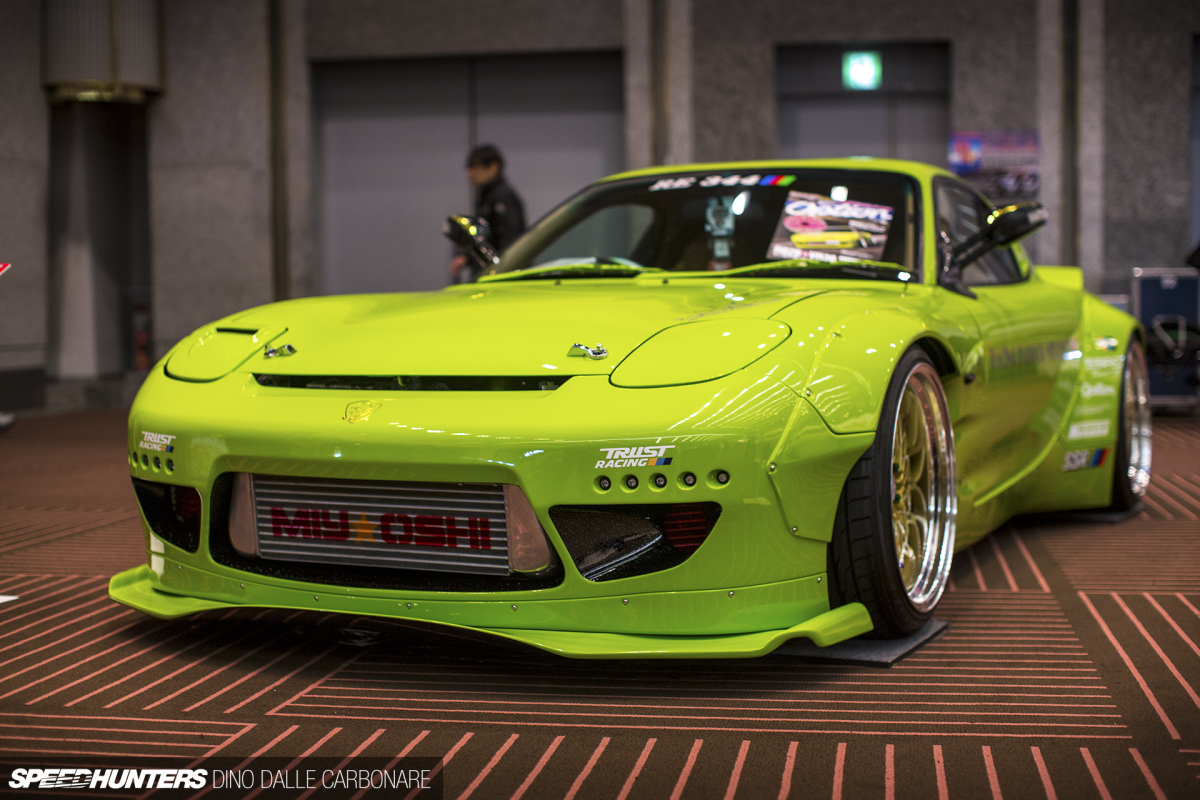 As always at TAS, the Option magazine display area was where the highest concentration of cool cars were located. They're the vehicles that you and I love, those that mix good old fashioned Japanese tuning with a bit of aero, lots of style and a hell of a lot of performance. I also like the fact that it's almost a separate entity from the greater show, away from the limelight, the crowds and the girls. And one car that I found quite refreshing to see in this space was a lime green FD3S RX-7 from Racing Paddock Miyoshi. I thought it was a good mix of old and new, starting off with an unmistakable exterior look courtesy of Miura-san.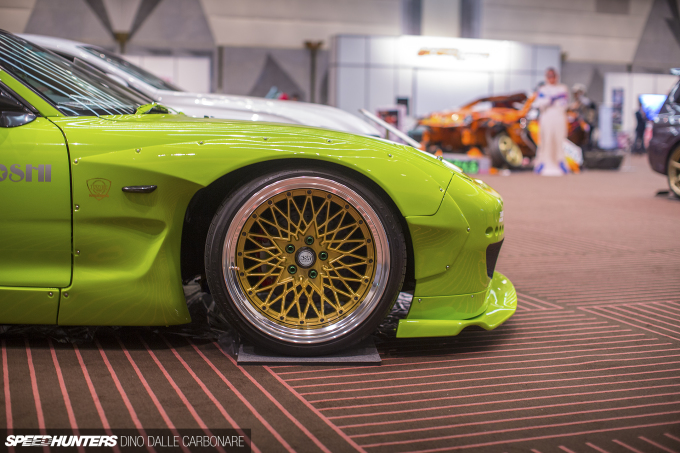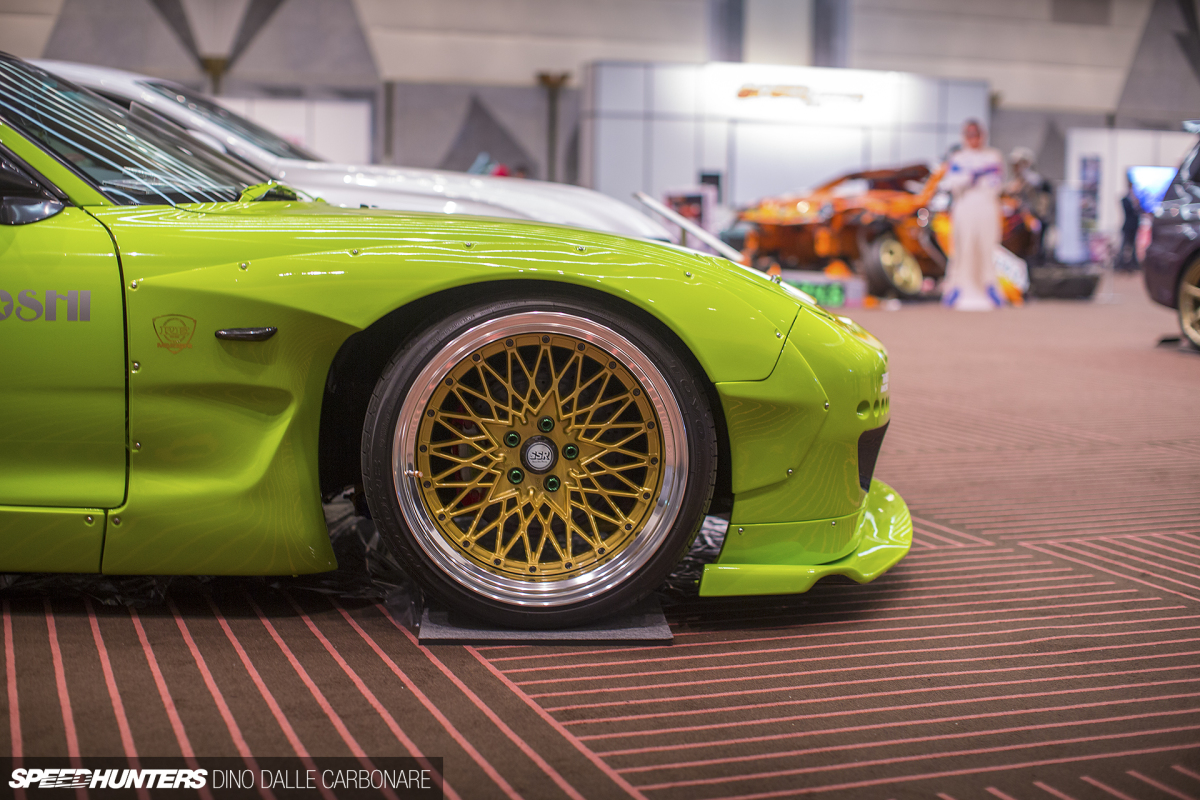 The addition of SSR Formula Mesh wheels are a superb addition to the Rocket Bunny body kit; a nod to the BBS Motorsport rolling stock of old, but built with more modern applications in mind.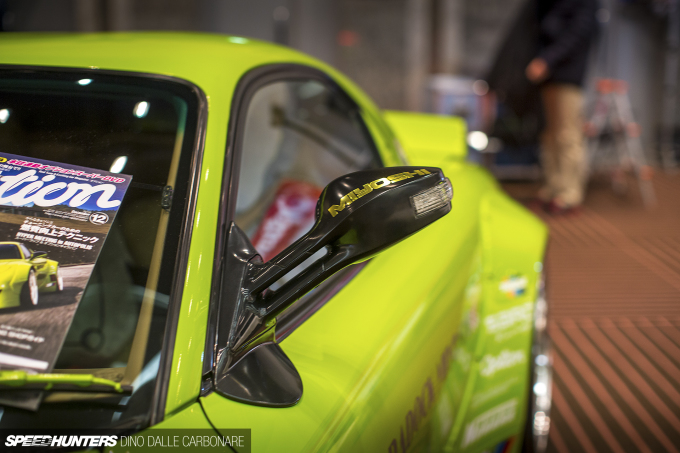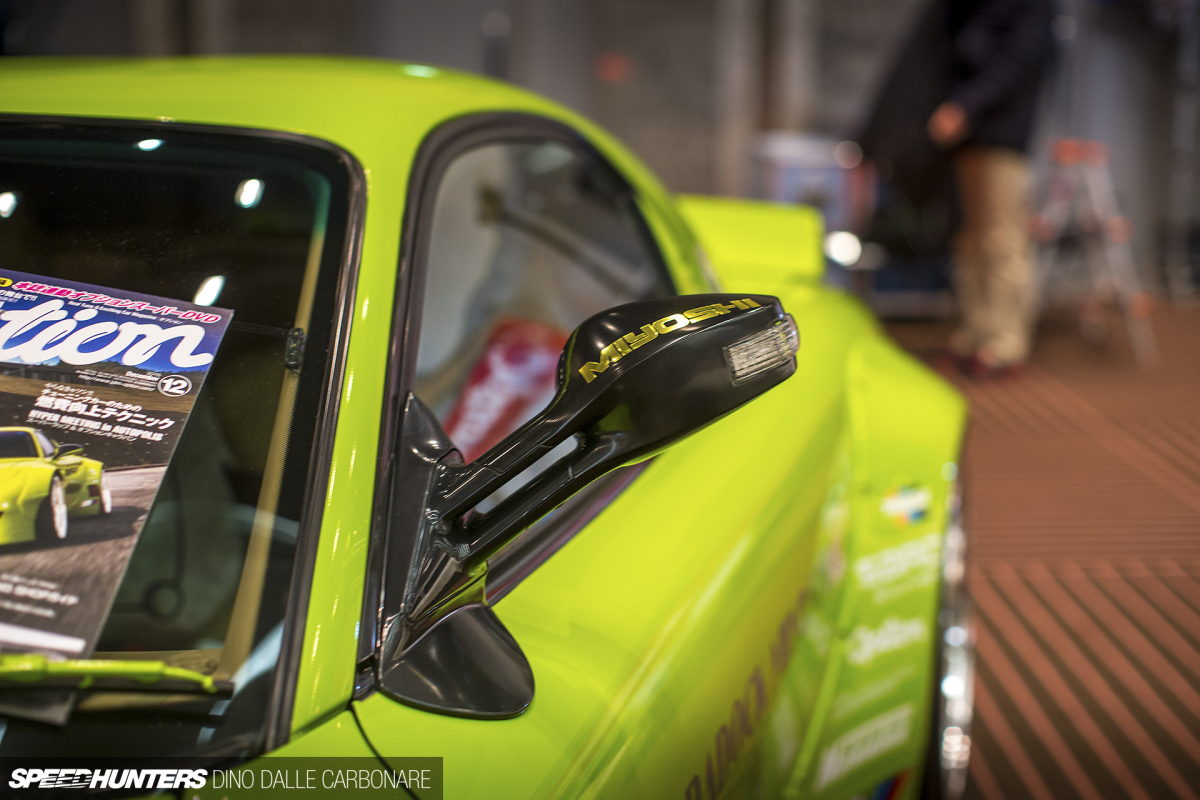 I found the extended and angled side mirrors pretty cool too; the FD3S being a perfect base for curious aesthetic details like this.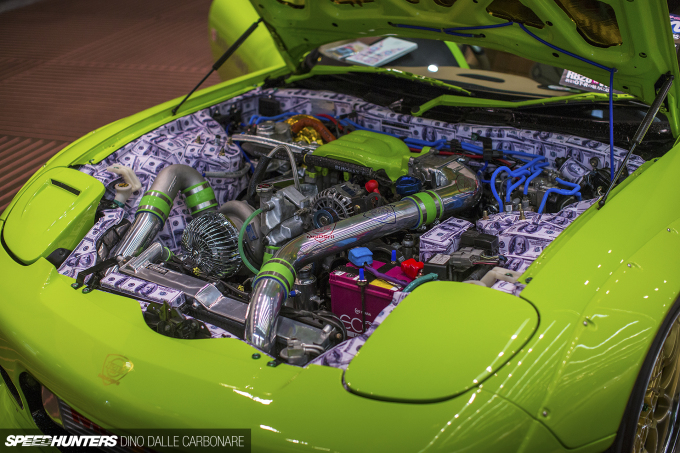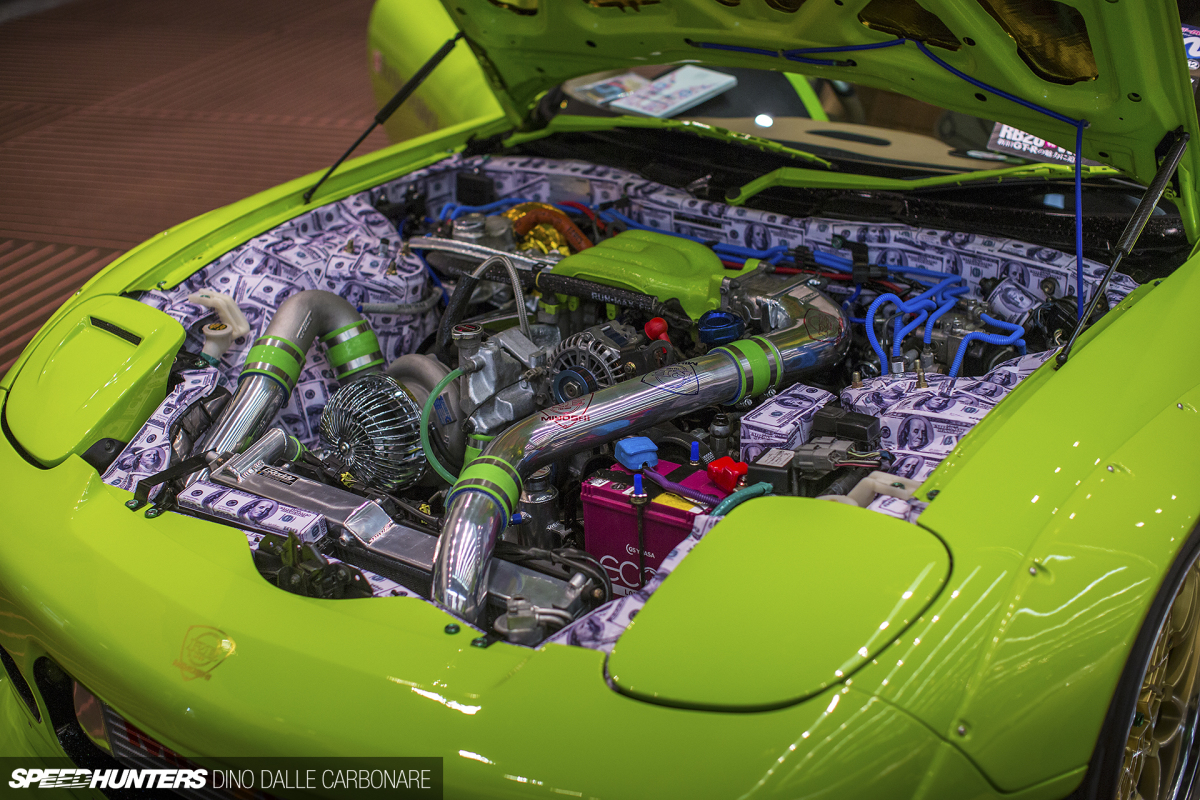 The 13B twin-rotor engine features a GReddy T88 turbo kit and a front-mounted intercooler setup to generate the levels of boost the little Wankel craves.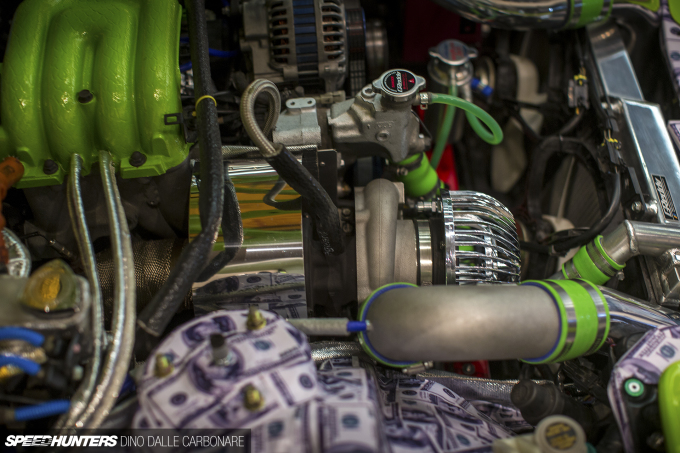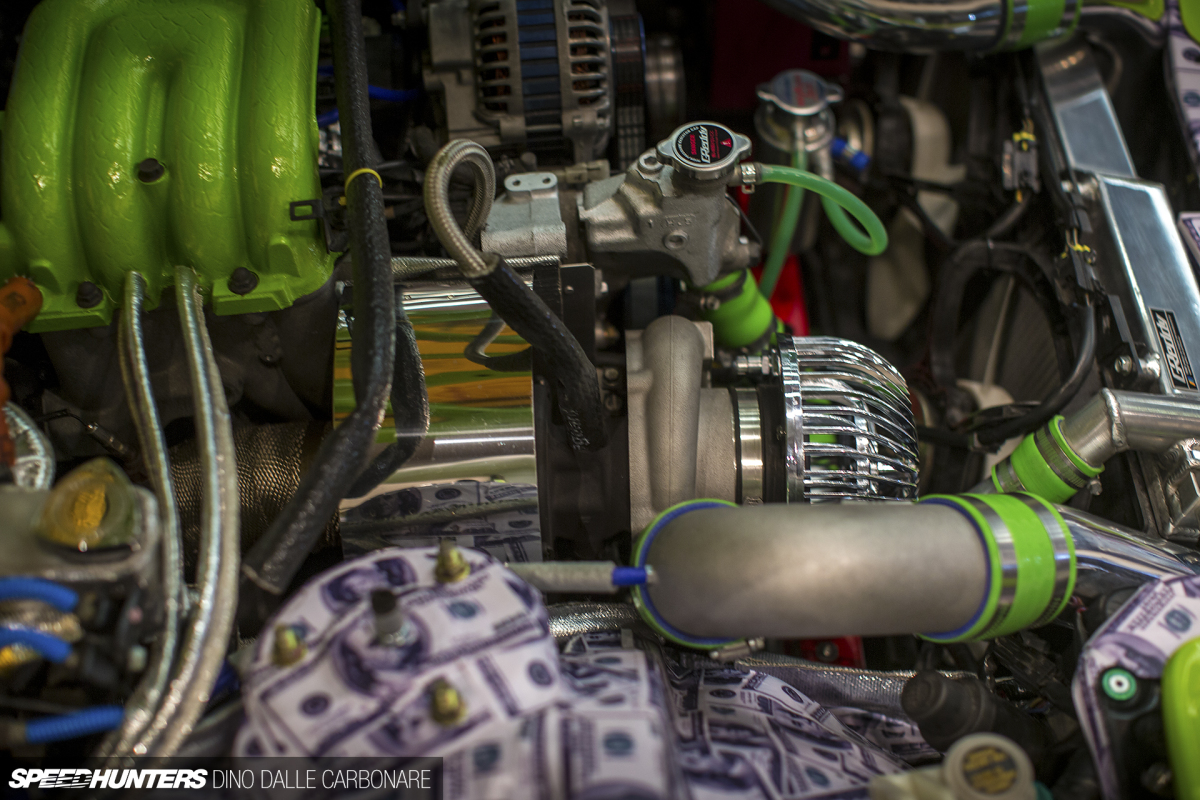 Since this RX-7 is a street car, performance is limited to around 450hp – more than you would ever need in such a light and lively chassis. The dollar bill engine bay wrap is an interesting thing, but since the Mazda was built to showcase Racing Paddock Miyoshi's vast capabilities, you can't knock it.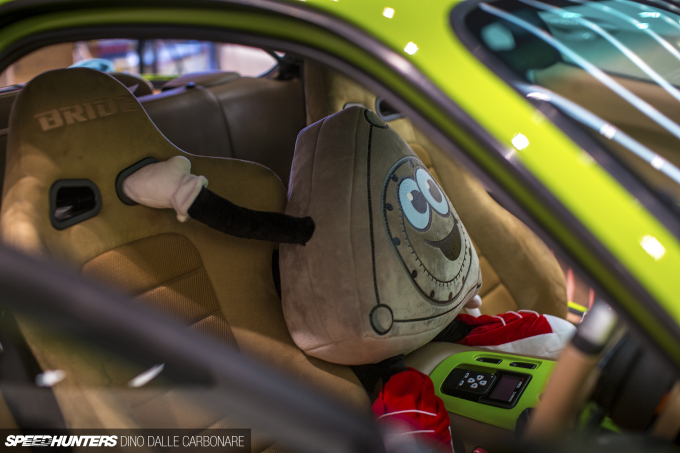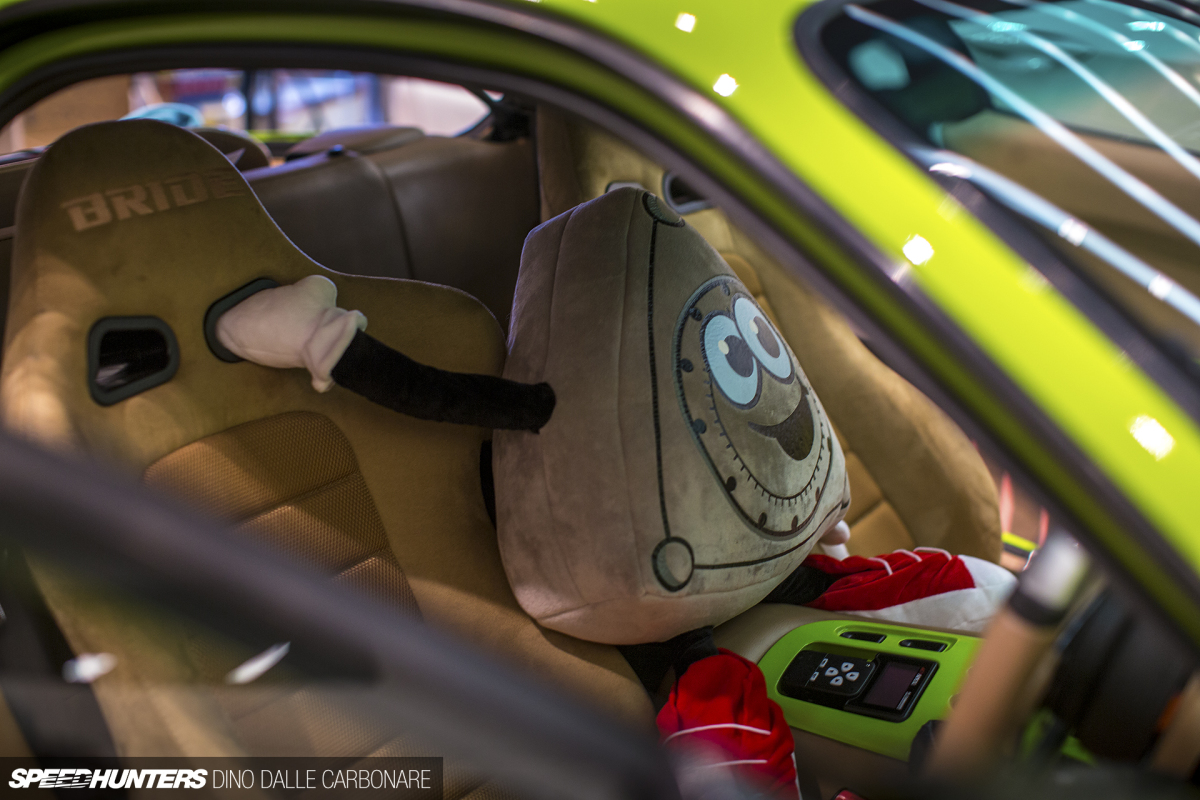 I love the interior treatment, which includes plush suede-wrapped Bride recliners up front and a matching tan re-trim elsewhere. And check out the A'PEXi Power FC engine management system's FC Commander hand unit, which has been flush-fitted in the transmission tunnel console for a clean touch.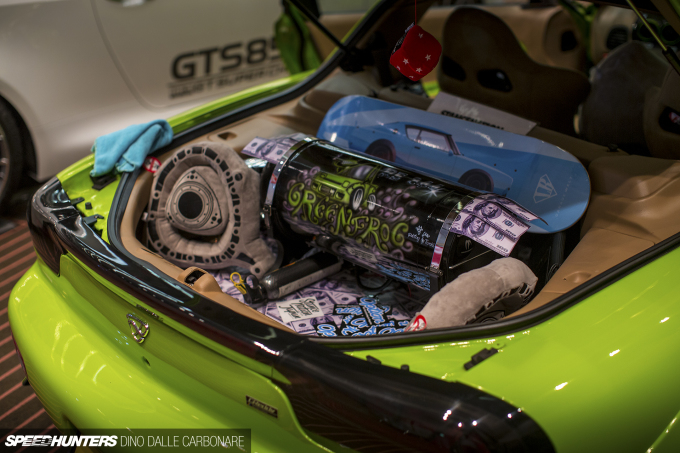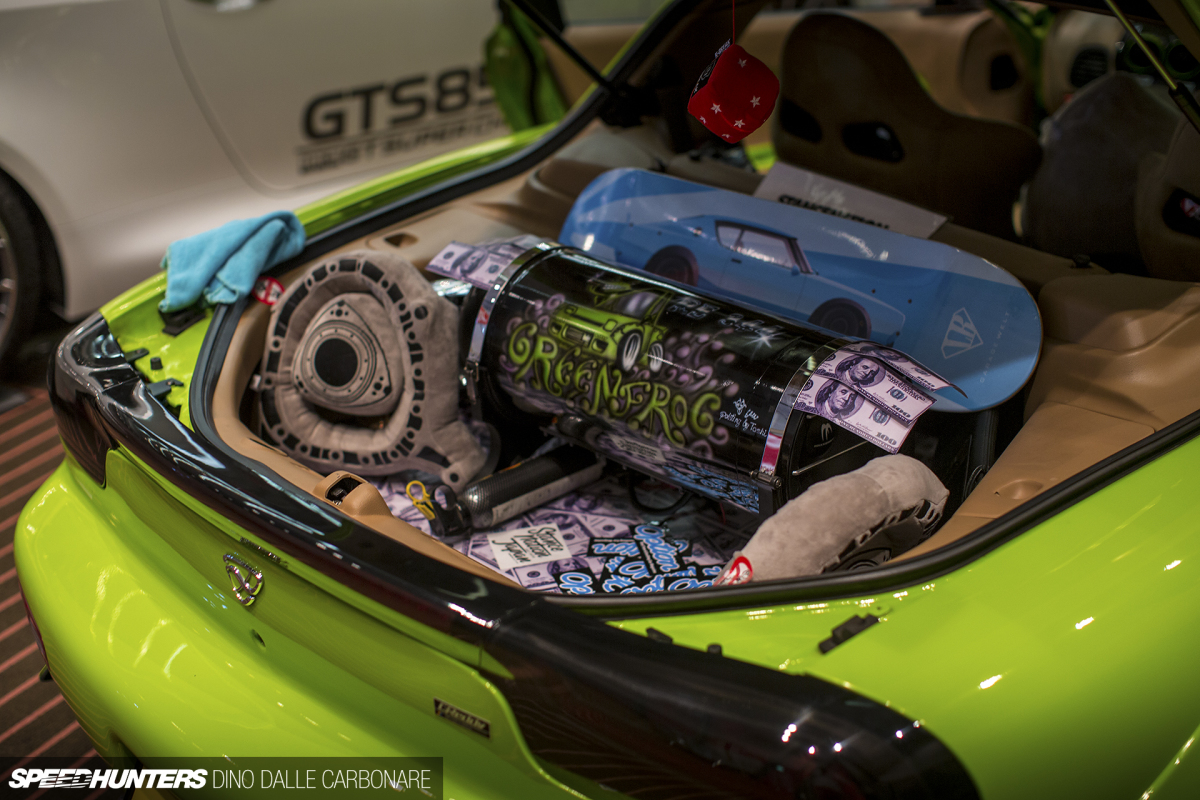 The show car feel of the whole build is finished off with a big bass tube in the back and yet more rotary-themed pillows. I'd imagine those are selling rather well…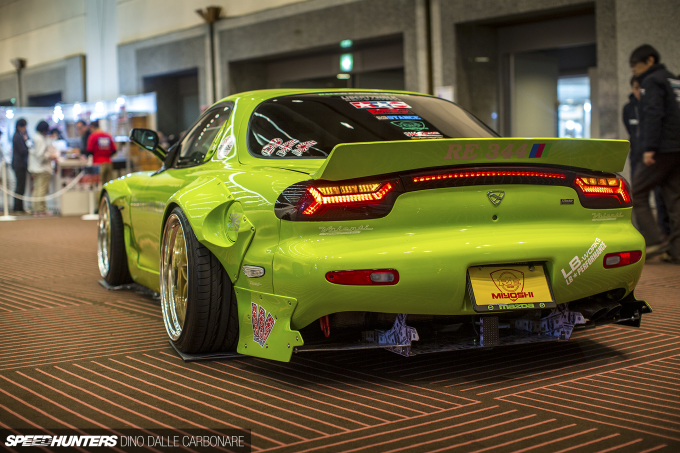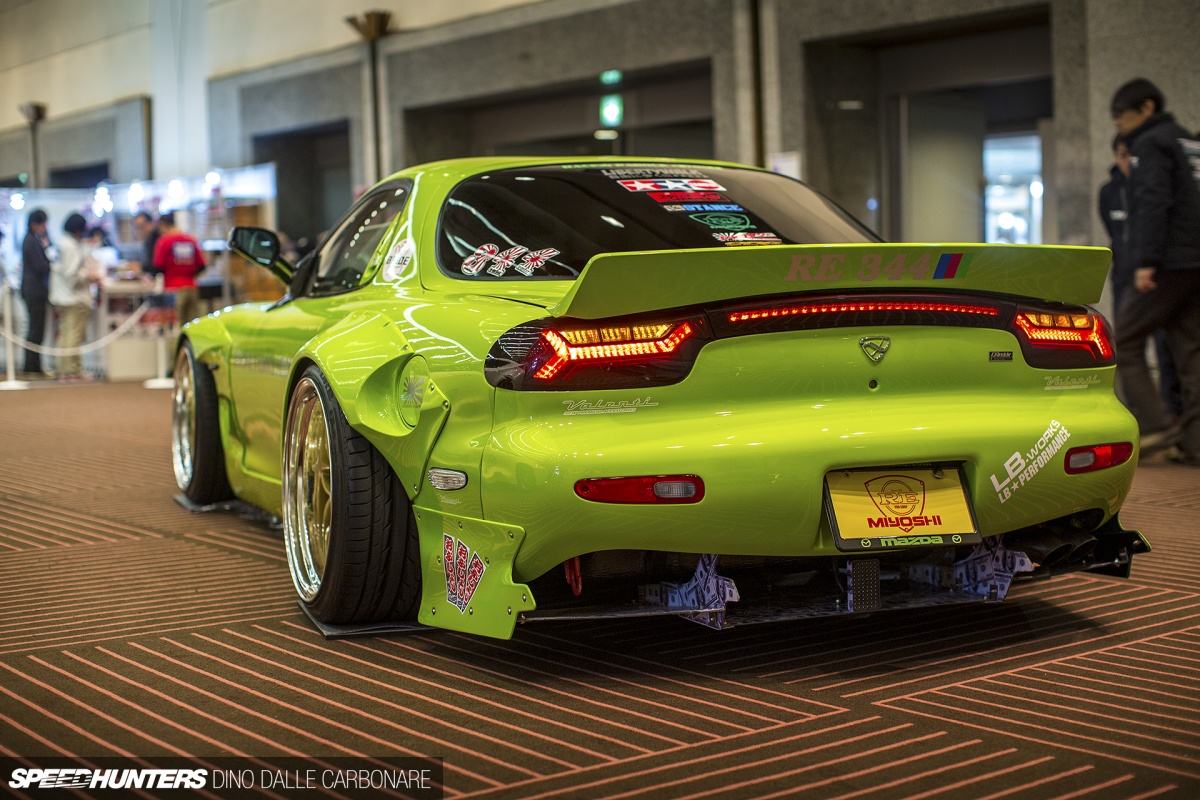 Despite its age, the FD3S remains a highly customisable base to work from, and it's great to see shops like Racing Paddock Miyoshi still putting together fresh and imaginative examples like this one.
Stay tuned for my final wrap-up post from the 2016 Tokyo Auto Salon!
Dino Dalle Carbonare
Instagram: speedhunters_dino
dino@speedhunters.com