Mazda has to be commended for what it's done with its own image and cars over the last few years. It has invested heavily in diesel technology while some Japanese manufacturers still ignore it; it's injected a hell of a lot of goodness into its design, creating a family DNA that is instantly recognisable in any of its cars; but best of all, it hasn't ignored its core enthusiast base.
The Japanese manufacturer still keep our dreams alive; the new ND Mazda Roadster (MX-5/Miata) has hit the nail on the head, and the RX Vision concept is central to the company's future – as well as many of our own wet dreams.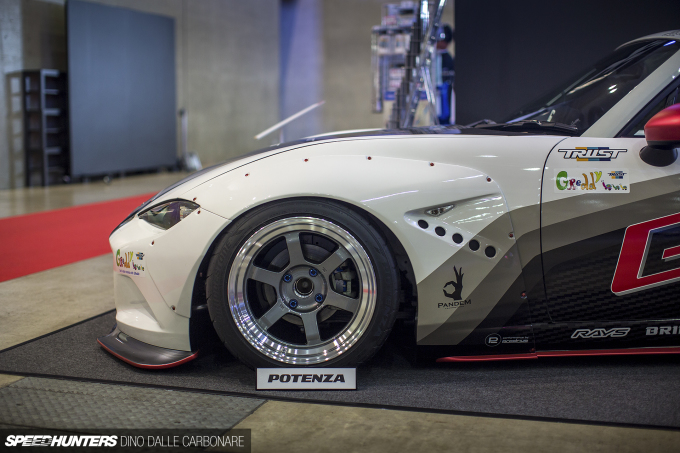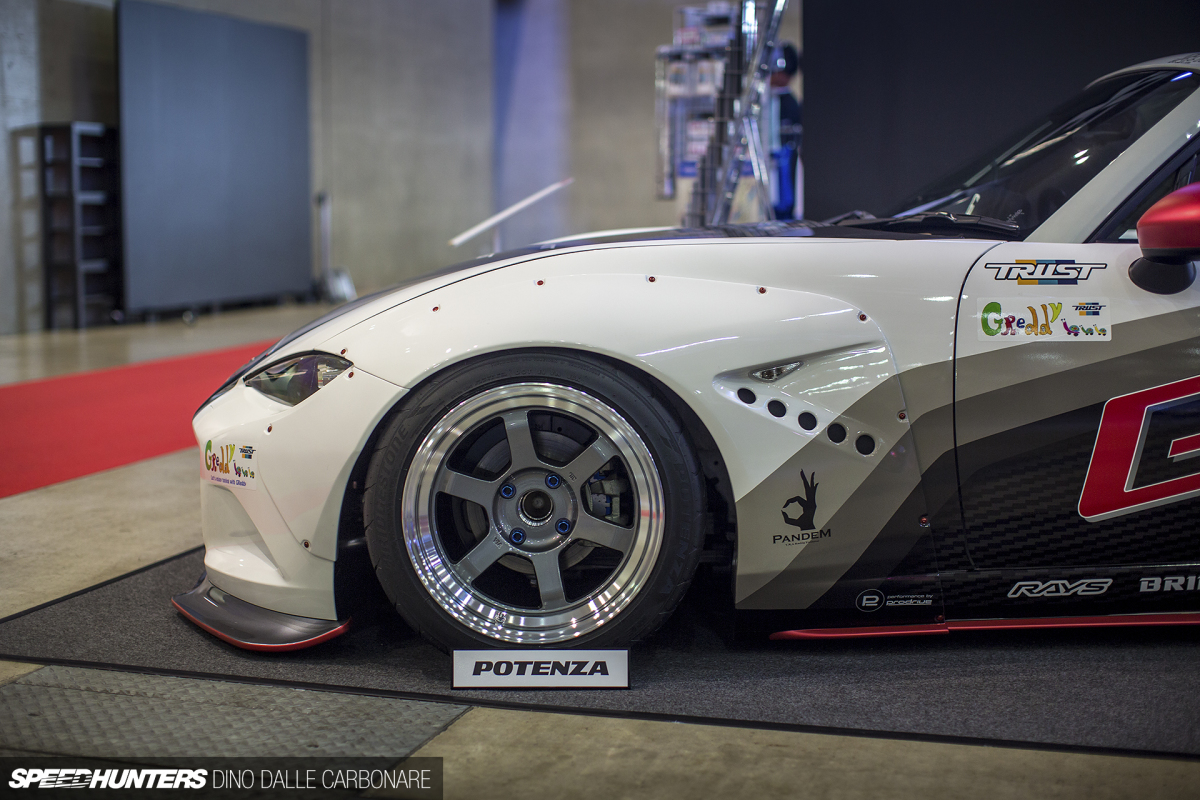 The Roadster shines for its design, sweet chassis and a superbly appointed cabin for the price bracket. Where it fails is performance – especially so in Japan where we get stuck with the smaller 1.5L engine. But that's okay, because like the 86/FR-S/BRZ, the ND Roadster is a superb canvas to work on, and at the 2016 Tokyo Auto Salon it was the star of the show.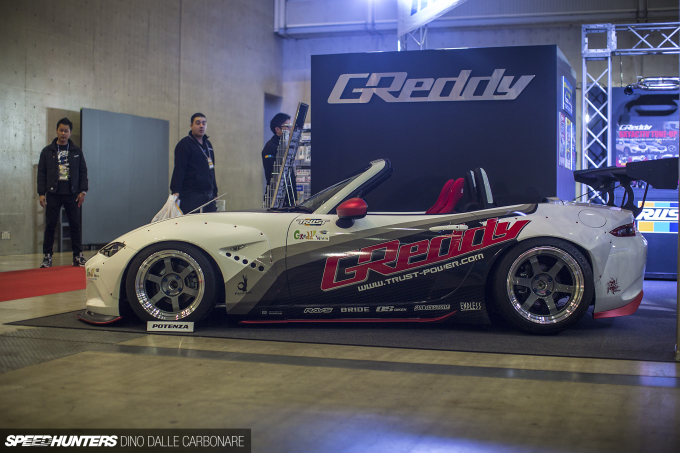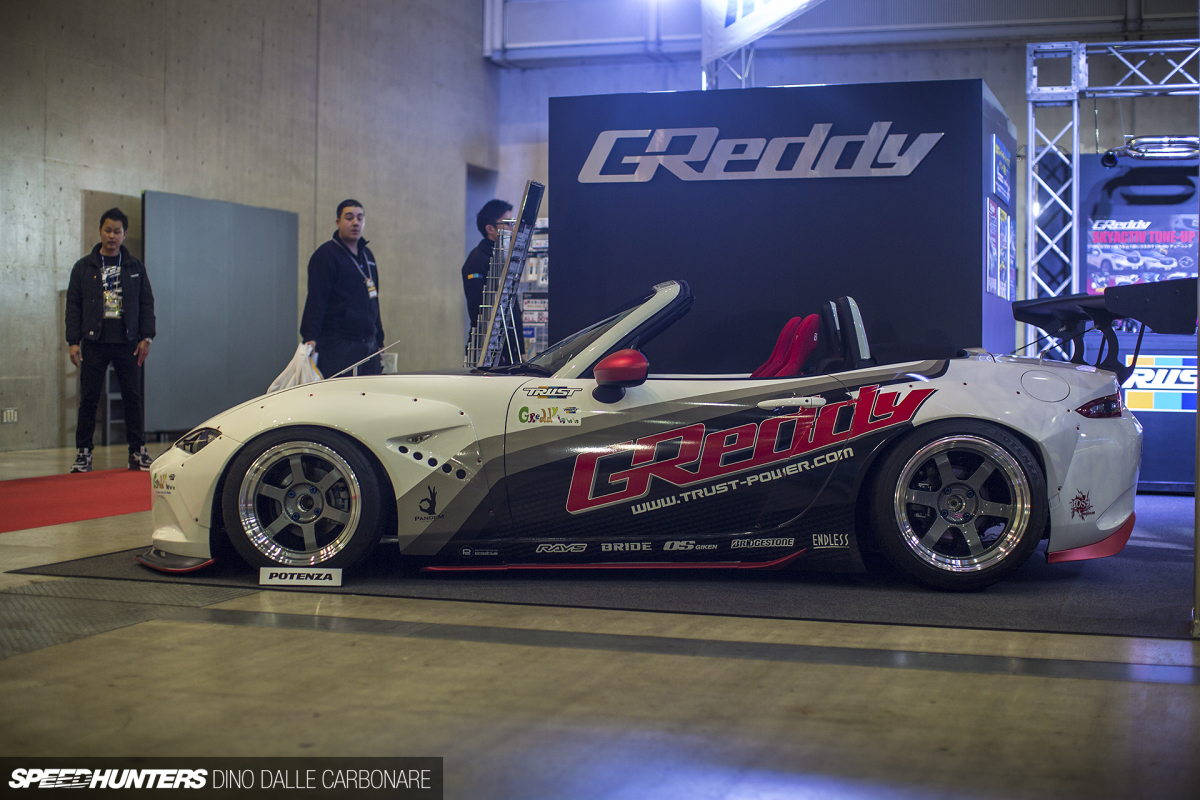 If I had to choose one example that made the biggest impact at TAS last weekend, it would have to be GReddy's. Teaming up with Miura-san at Rocket Bunny, who designed a Pandem overfender kit for the car, GReddy fitted up a set of RAYS Volk Racing TE37Vs and slammed the rear-wheel drive chassis as low as it would go.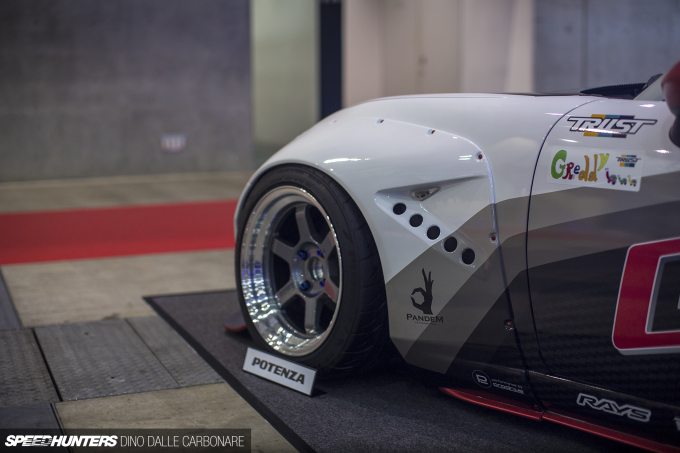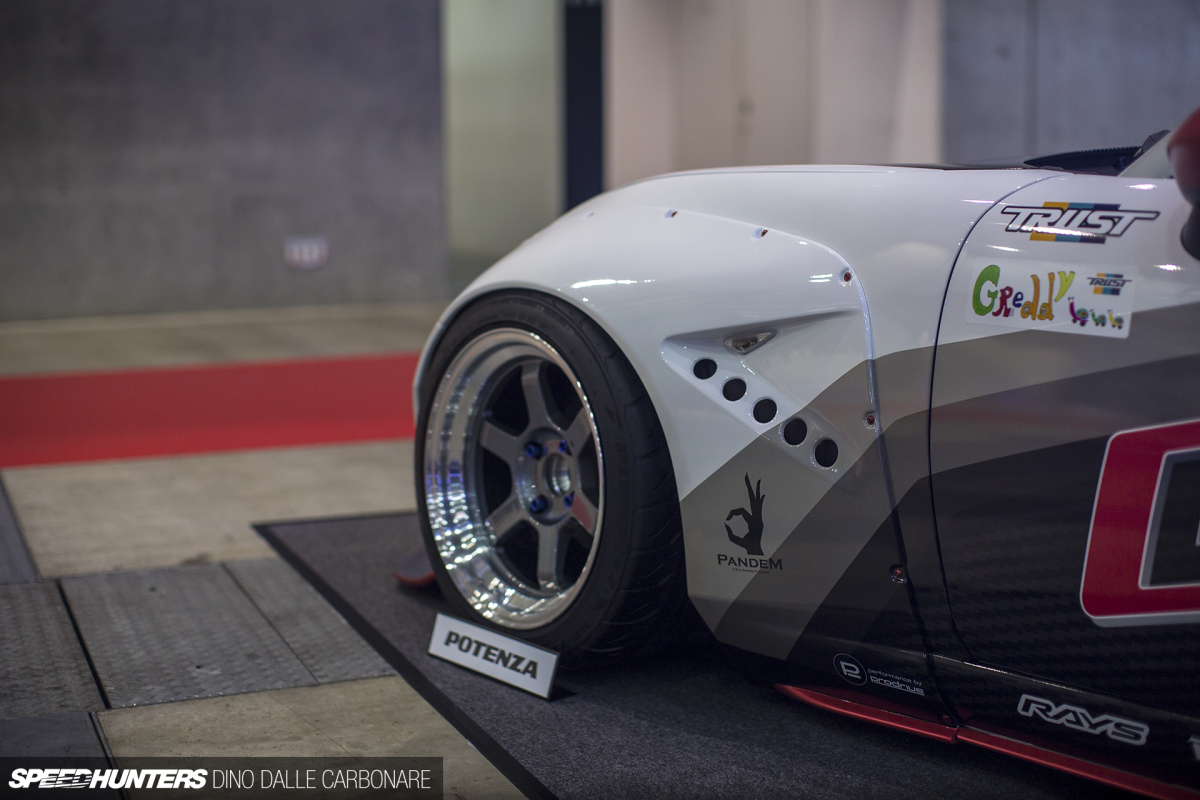 I love how Miura has been slightly varying his designs lately, and the way the fender flares are styled for the little ND truly emphasises its factory lines.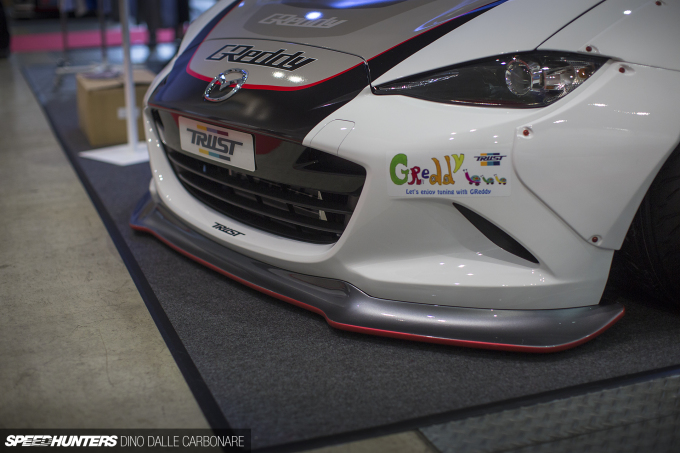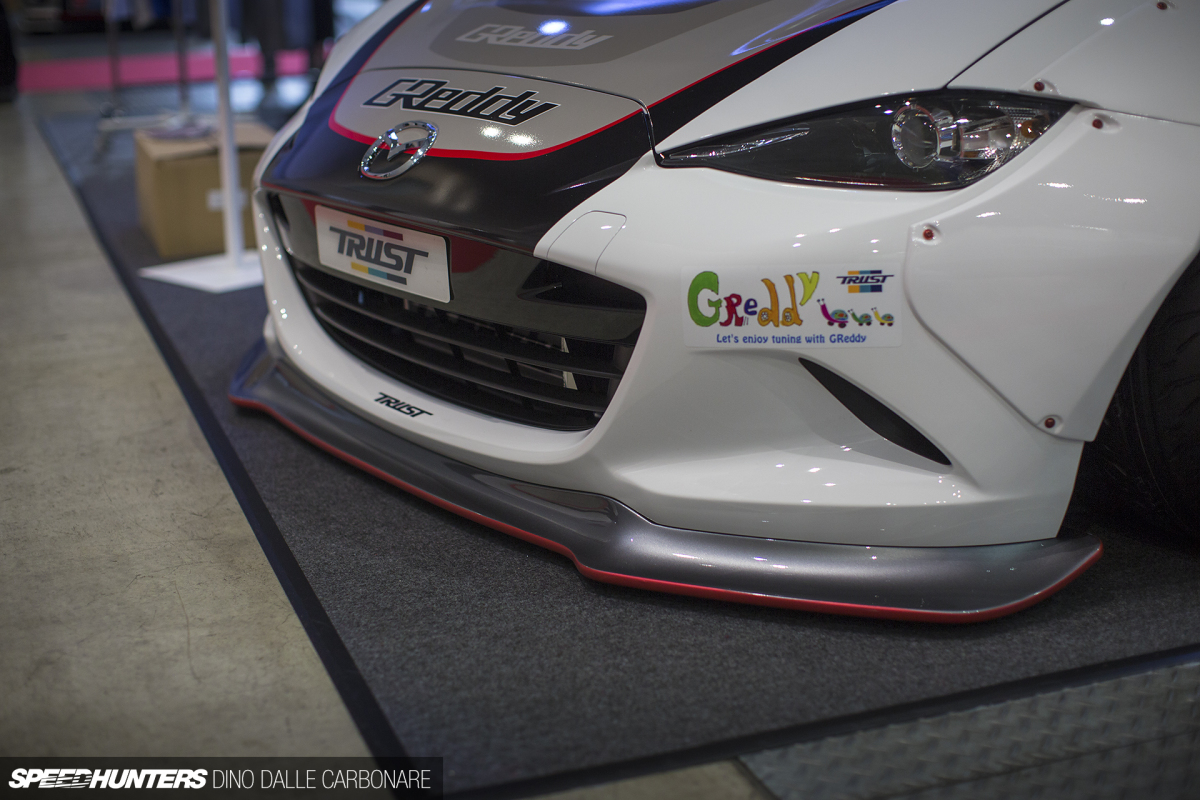 The kit gets topped off with an aggressively contoured front lip spoiler and the mother of all GT wings at the back, which is an option for the Pandem ND package. I'm sure a ducktail spoiler will be coming in the very near future…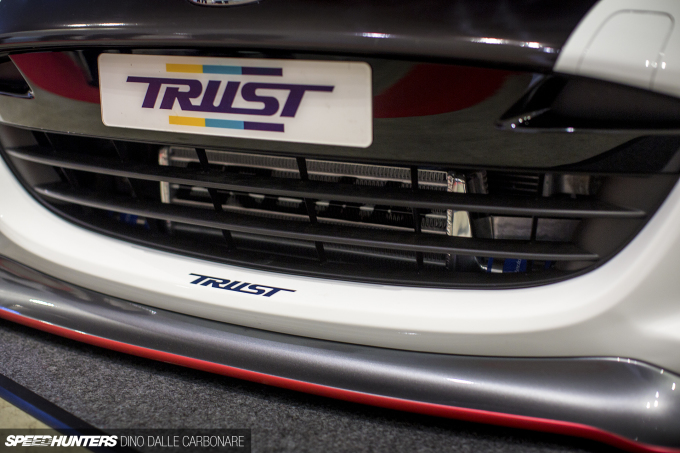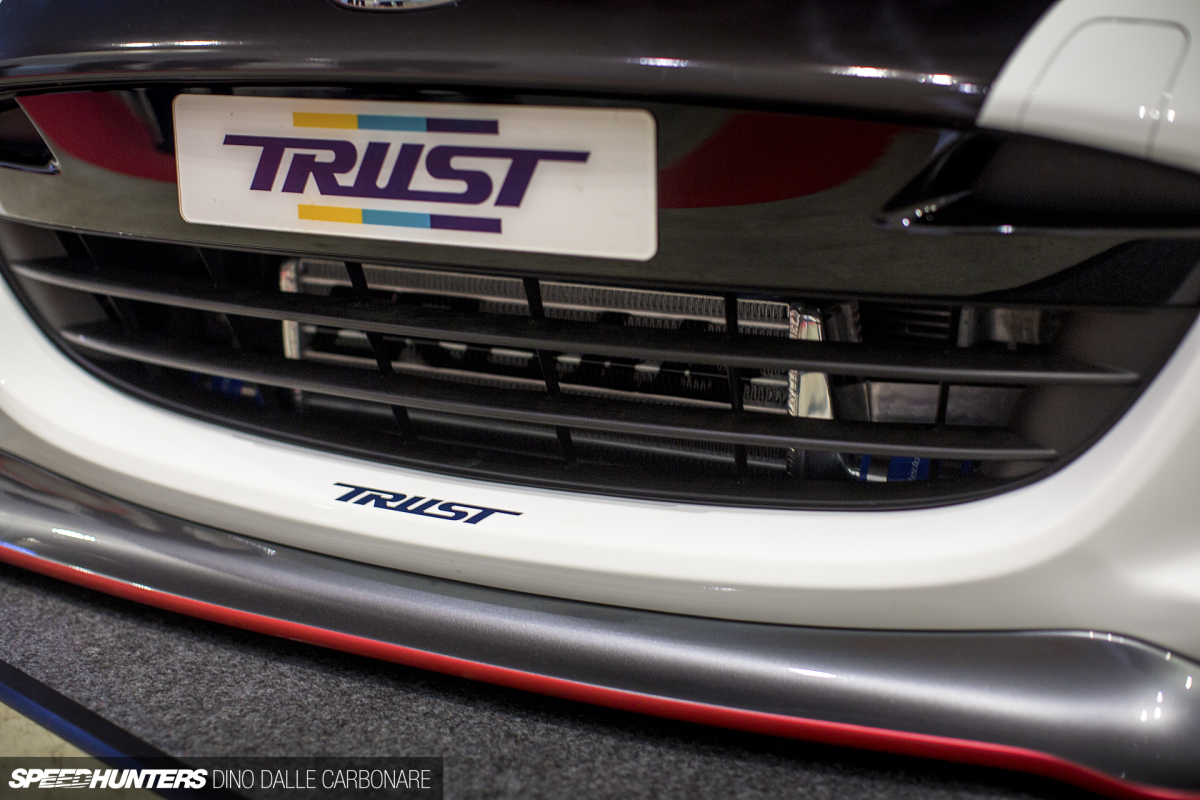 Look closer however, and you discover the main point of this build.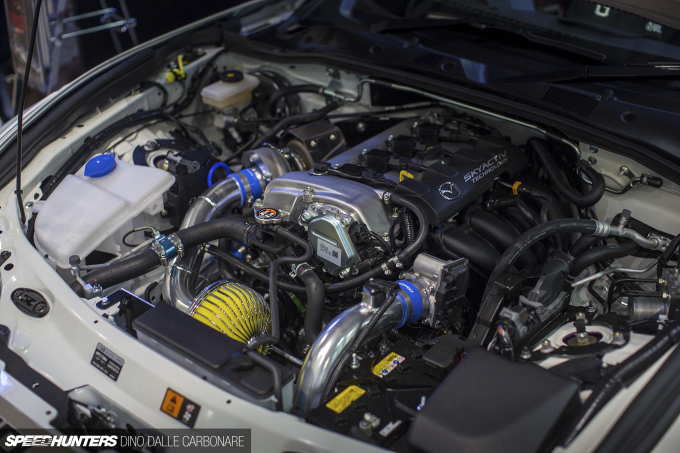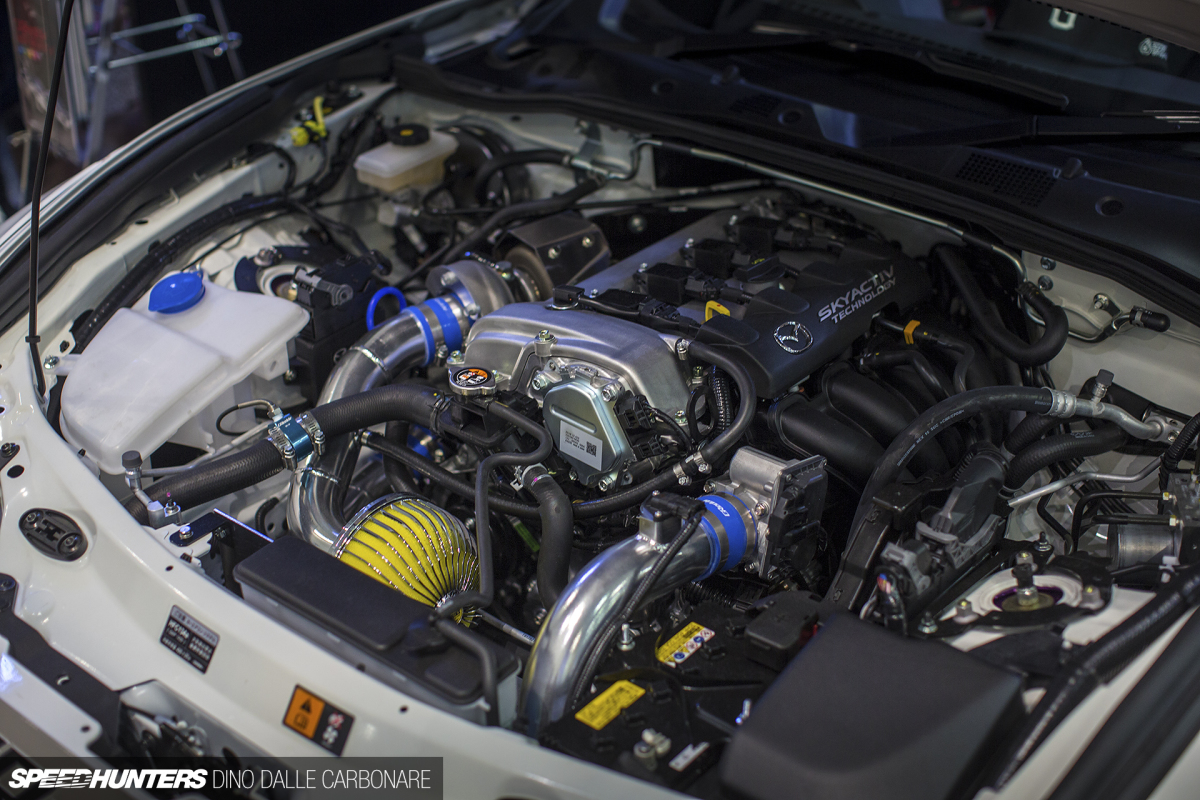 Trust/GReddy are putting the final touches to a turbo kit for the little ND that will boost power by about 50hp when finalised; injecting enough boost into the asthmatic 1.5L four-pot to make it crank out more low-RPM torque and a stronger top end, all without creating reliability issues.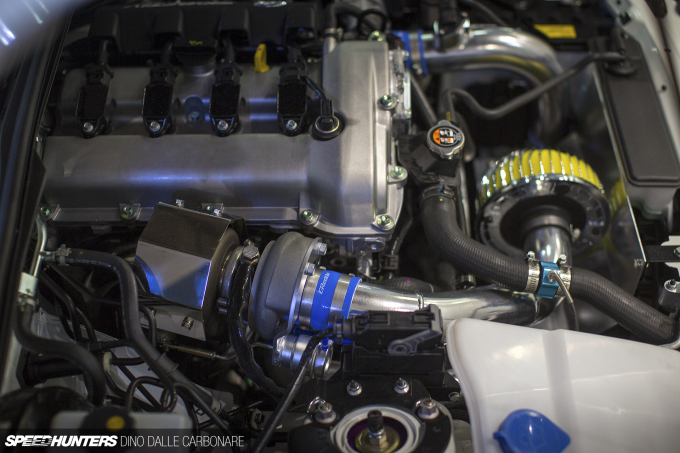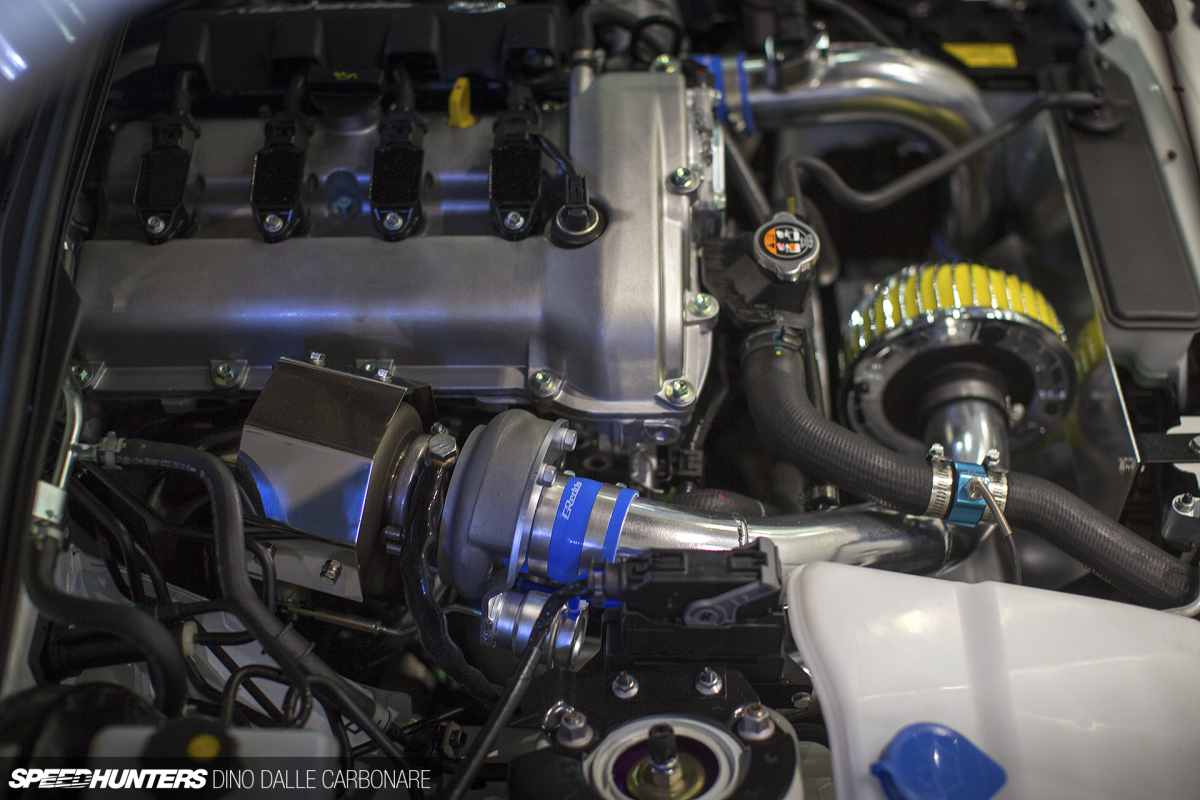 Its top-mounted position takes me back to the good old days of Japanese tuning, and it's all neatly packaged with the appropriate aluminium piping, intake, and the intercooler we saw two pictures up. No wonder this ND won TAS's 'Best Tuning Car' award this year!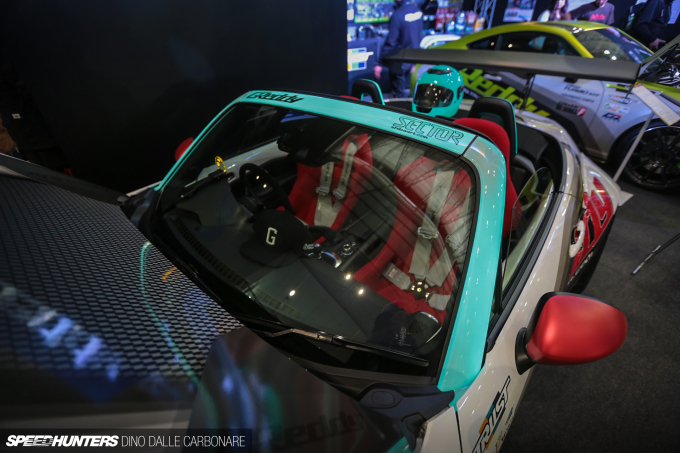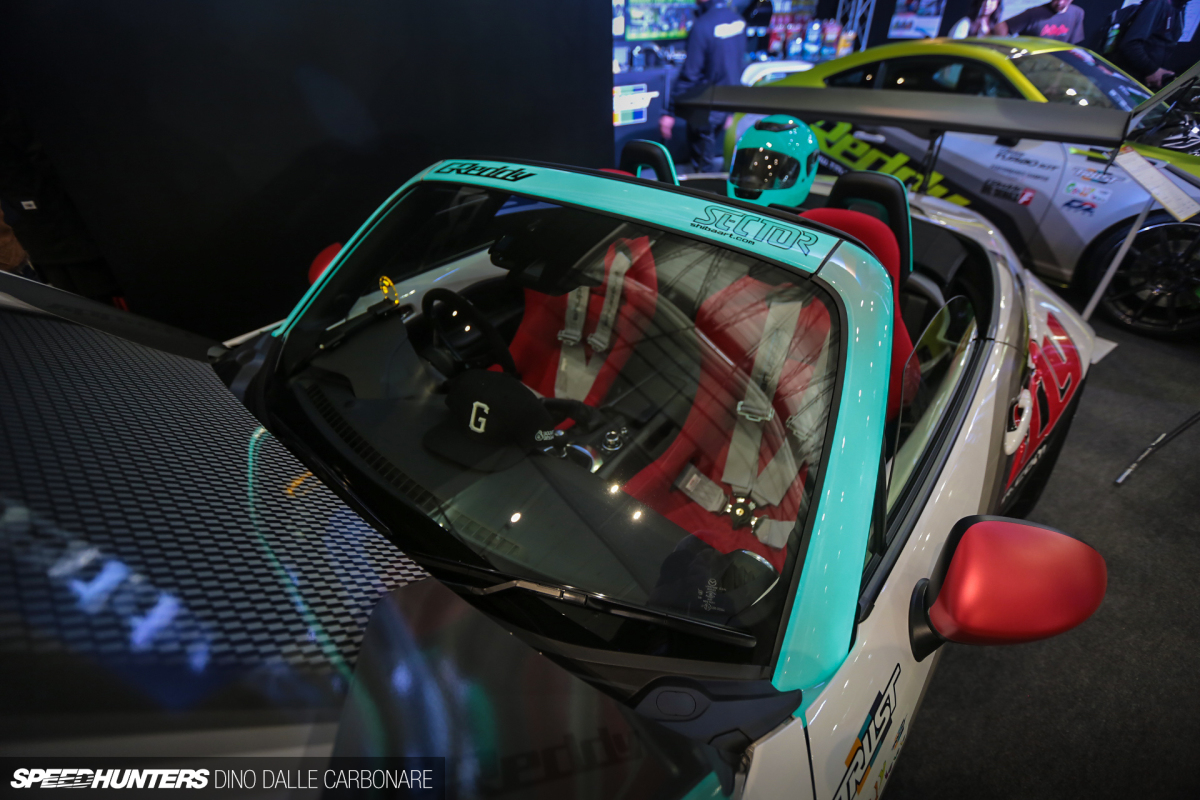 The GReddy Roadster was also showcasing a new type of paint from Shiba Art, which lights up when a current is passed through it. How cool is that?! The special paint was applied to the windscreen surround and the two trims around the roll-over hoops behind the seats, as well as the helmet you can see in the back.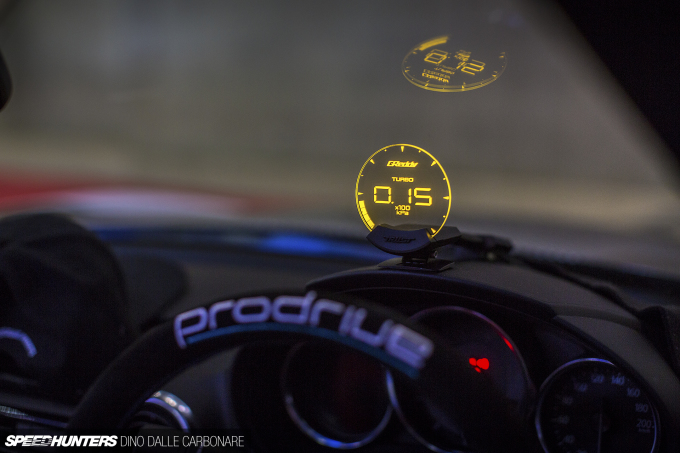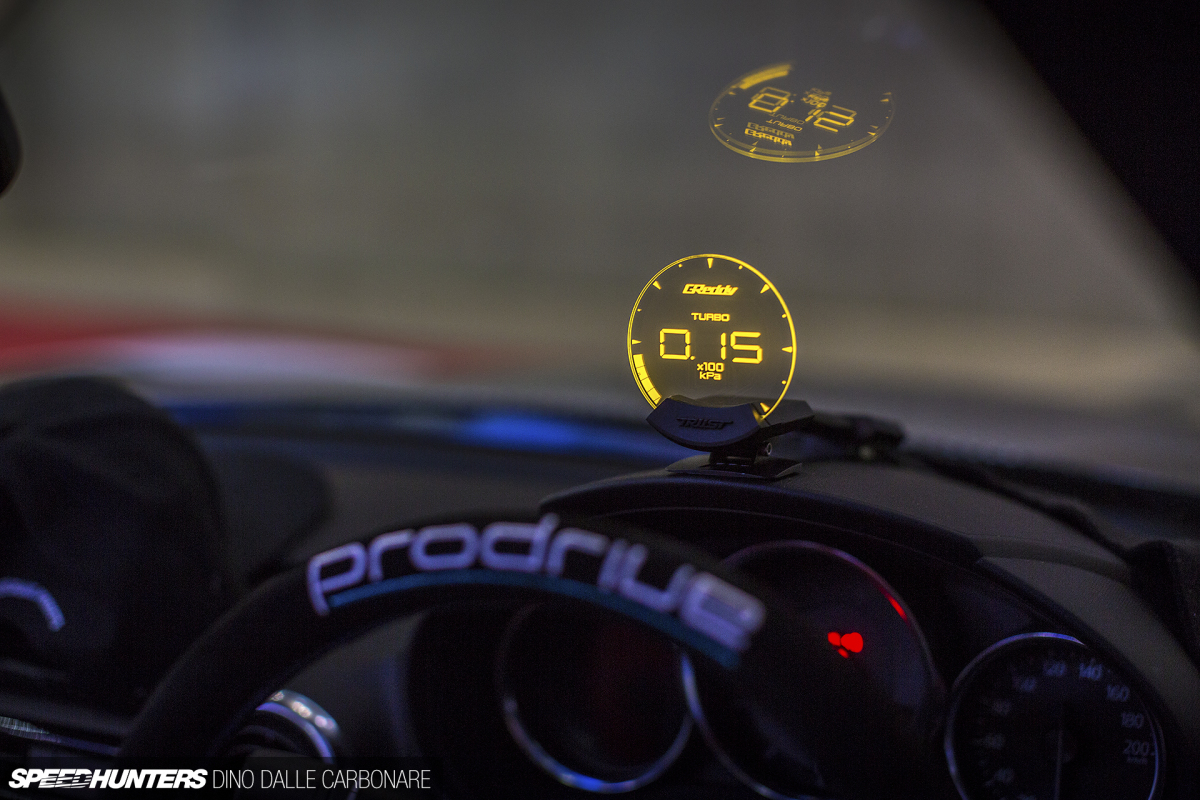 GReddy also outfitted the car with this HUD-style digital projection gauge that relays a variety of information. It's cool to see the old analogue-style gauge reinvented in this way, and you can Trust GReddy to come up with these sort of things. Pun intended, of course. Okay, I'll go away now…
Dino Dalle Carbonare
Instagram: speedhunters_dino
dino@speedhunters.com