The Enthusiast's Brand?
As you might remember, last month I posted an editorial story about the current state of Nissan; a brand which was one of the greatest enthusiast marques, but is now a shell of its former self – at least in the eyes of many who love cars. But it's not all doom and gloom out there, and I wanted to follow that story up with one about a car company I think is doing it right – Ford.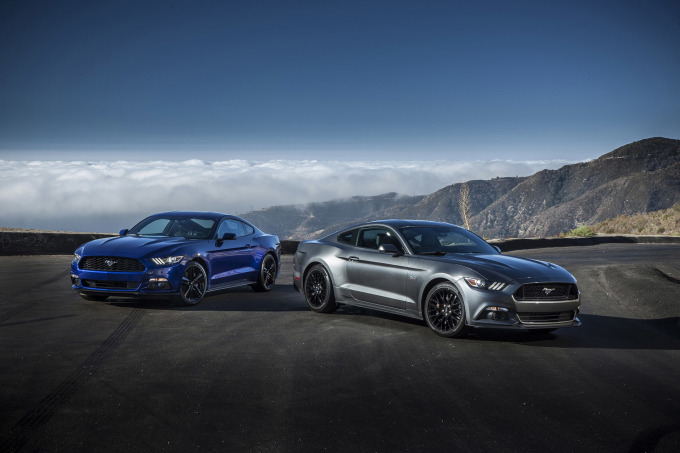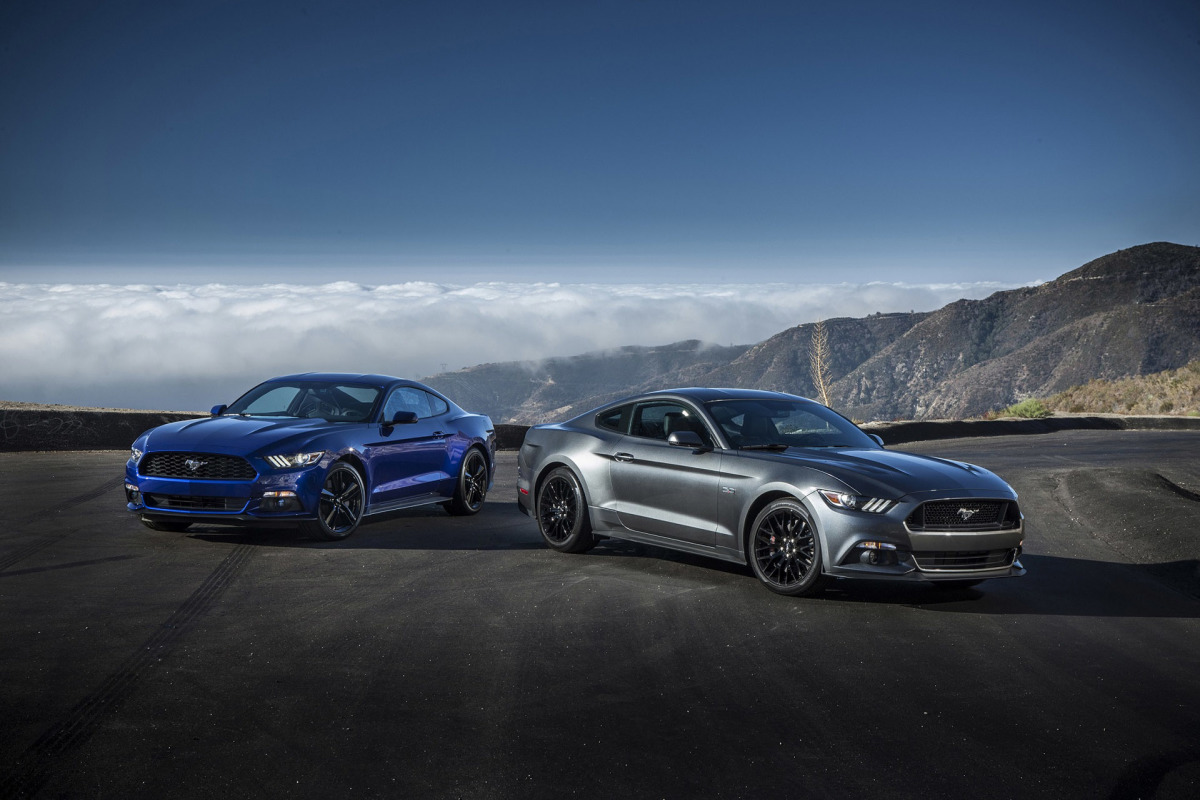 Let's get this out of the way: I drive a 2015 Ford Mustang so that might make me biased. Or maybe it just means I've put my money where my mouth is? One thing's for certain though, I'm certainly a dyed in the wool blue oval guy.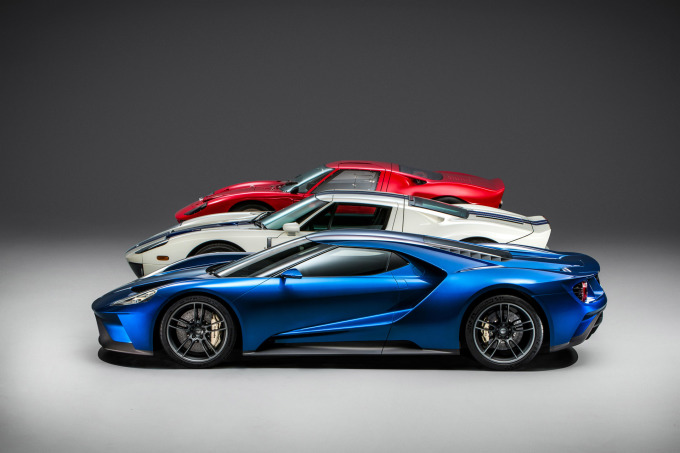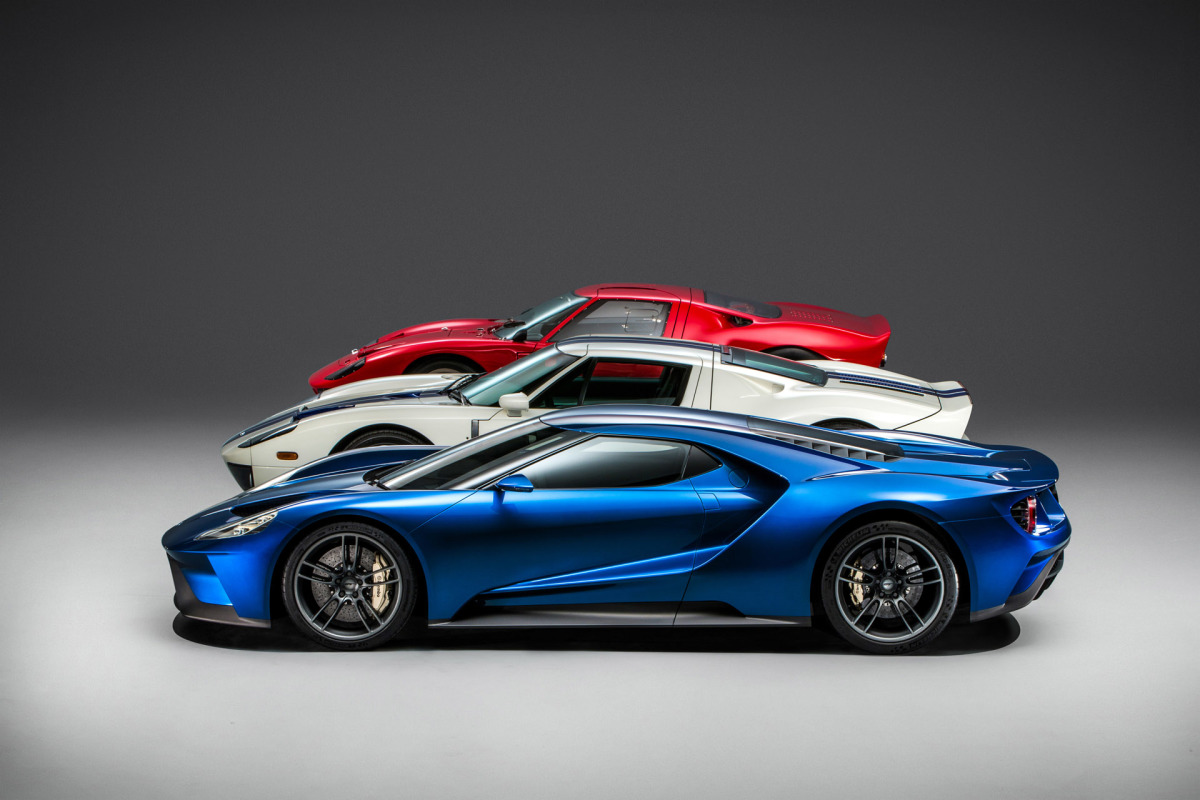 Yeah, I've owned a couple Fords in the past, but I've also owned just about everything else; from Nissans to VWs to Chevys. But when it comes to being a car lover in general, there's just no denying how impressive Ford's current line-up is. In fact, I'm not sure if there's ever been another brand that's offered so many different kinds of exciting vehicles at one time. Maybe Toyota or the aforementioned Nissan at the height of their early '90s glory?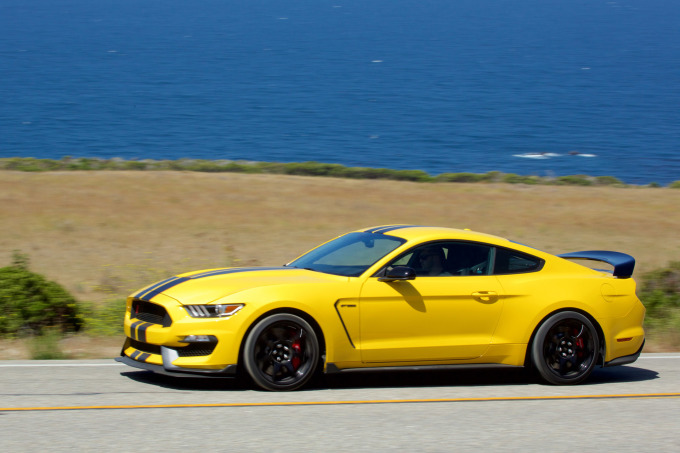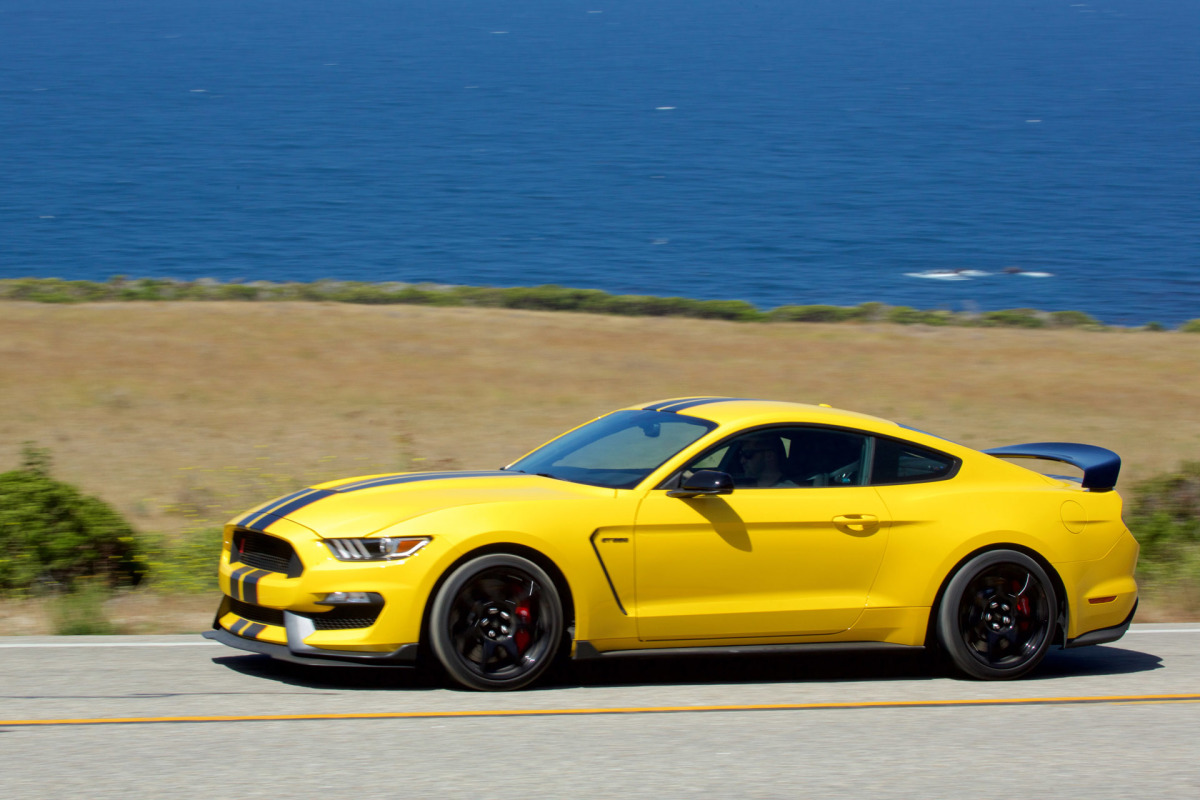 Today, just about every company makes a couple of great enthusiast vehicles, but in 2016 Ford makes at least eight of them, with possibly more on the way. But what really makes Ford's current line-up so impressive is that it makes cool vehicles in so many different segments and in so many different price ranges. So let's start at the bottom and work our way up through the current FoMoCo range to find evidence that Ford is the new king of car-guy cred.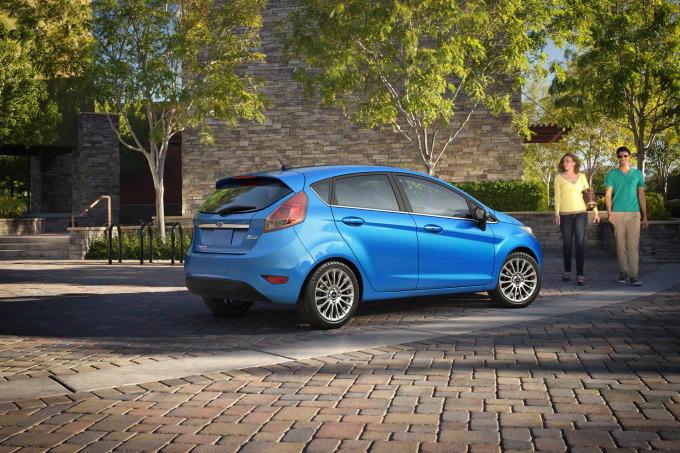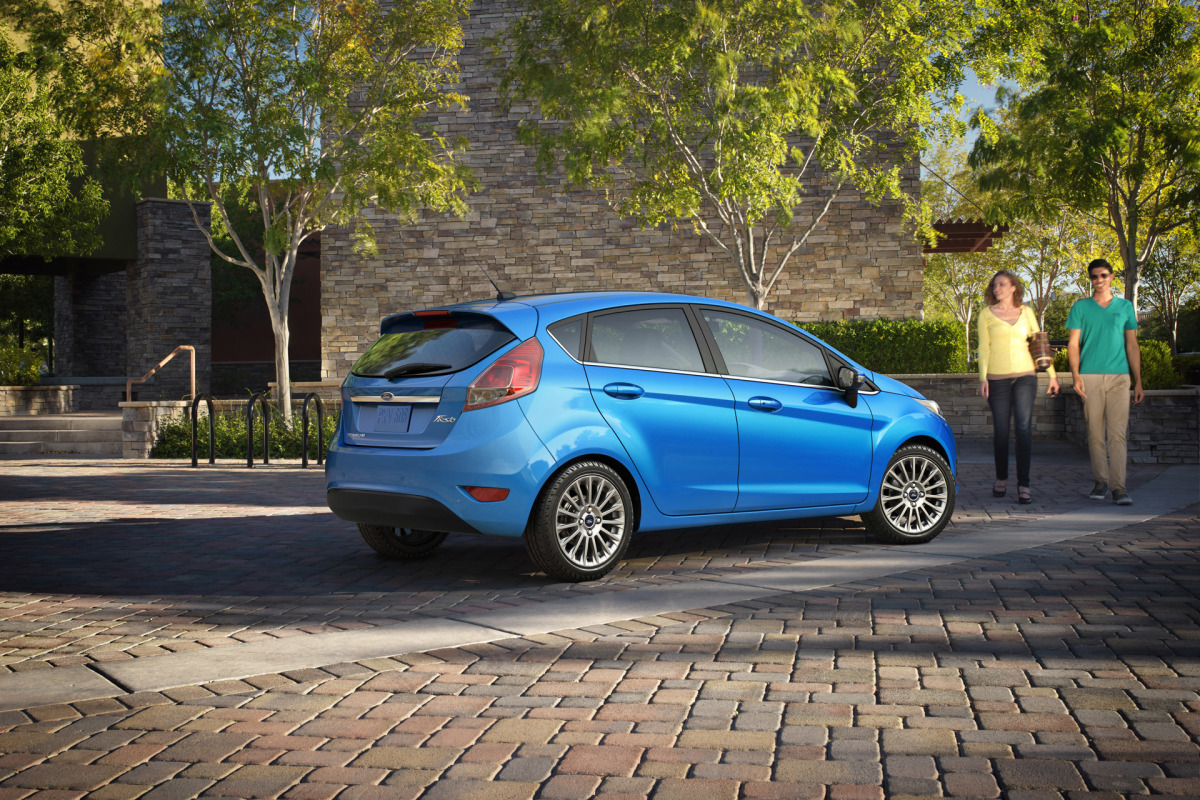 First up we've got the Fiesta – a small European-style compact hatchback that's just about as cheap as a new car can get. But even in its base form the Fiesta is an intriguing machine. That's because it comes with a 1.0-liter, three-cylinder turbocharged EcoBoost motor that is surprisingly fun, while delivering hybrid-like fuel economy. And being turbocharged, you can bet there's plenty of aftermarket potential there.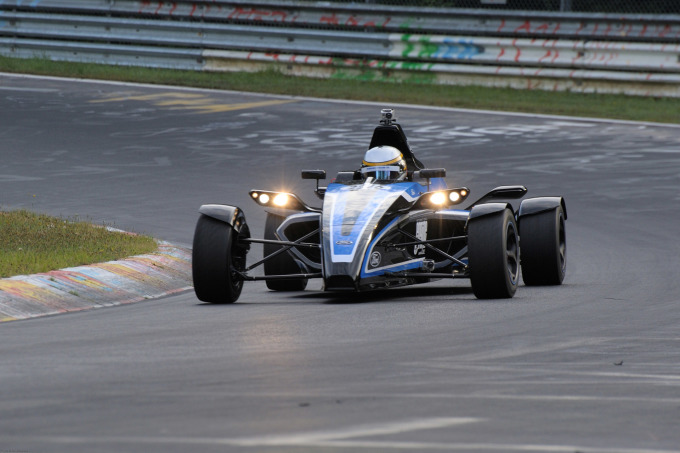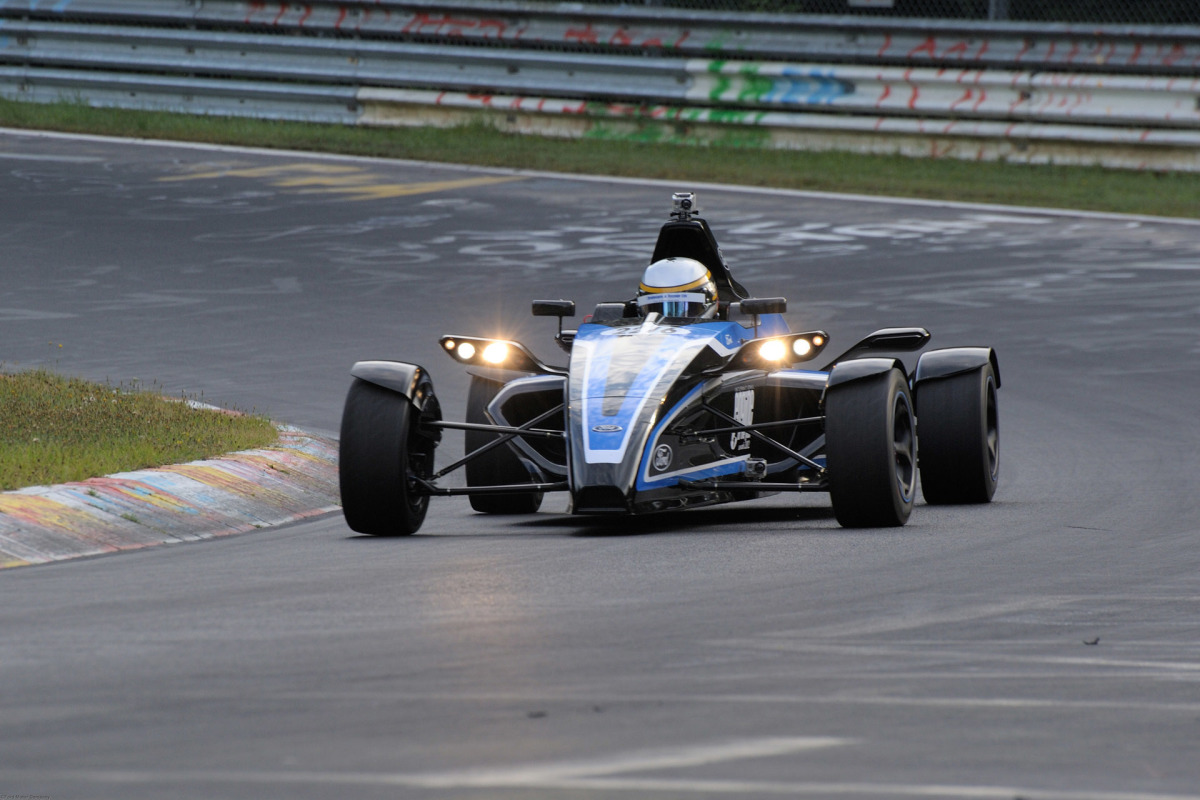 In fact, Ford itself has used the 1.0 turbo as the power plant for its Formula EcoBoost project – a lightweight racer which sports a 200 horsepower version of the turbo three-banger.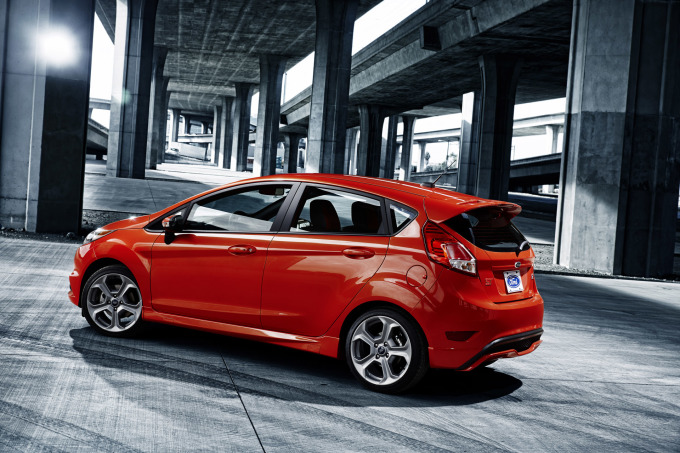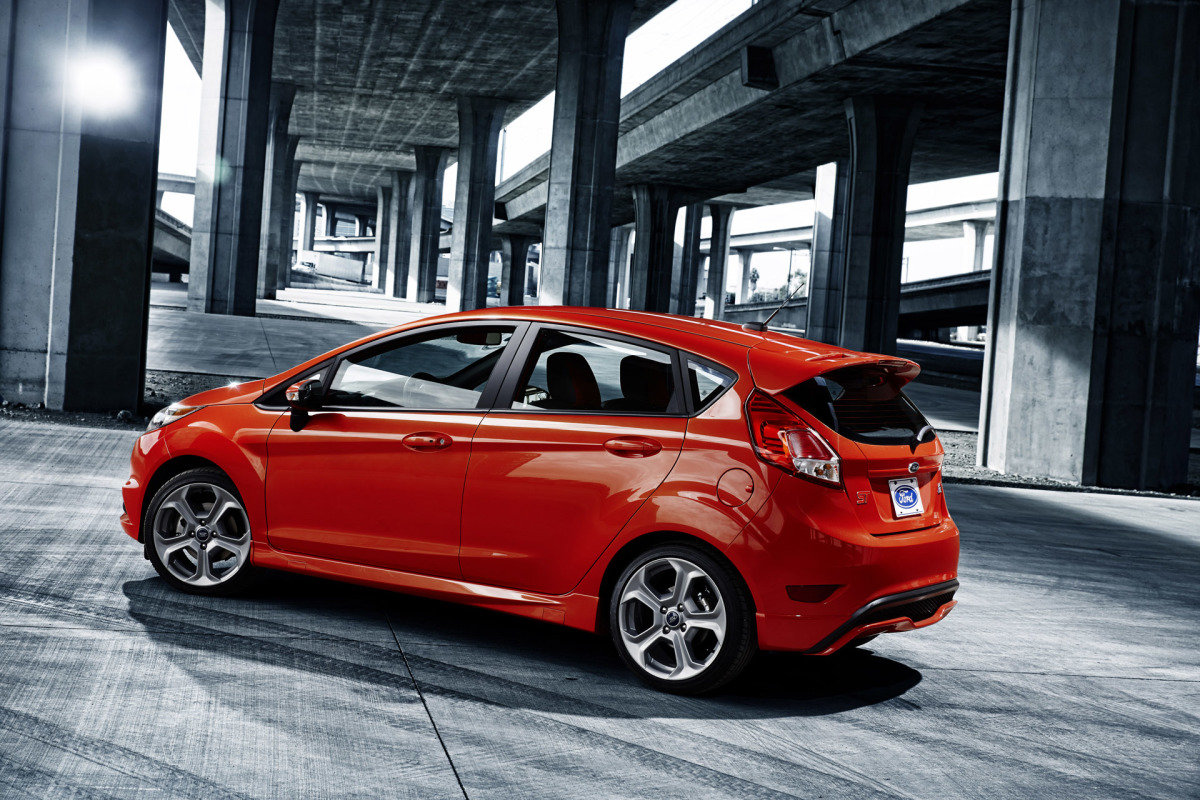 Then we get to the Fiesta ST – a car which has earned near universal praise for being one of the best hot hatchbacks of all time. With 197 turbocharged horsepower and a tweaked suspension setup in a very compact platform, it's not surprising.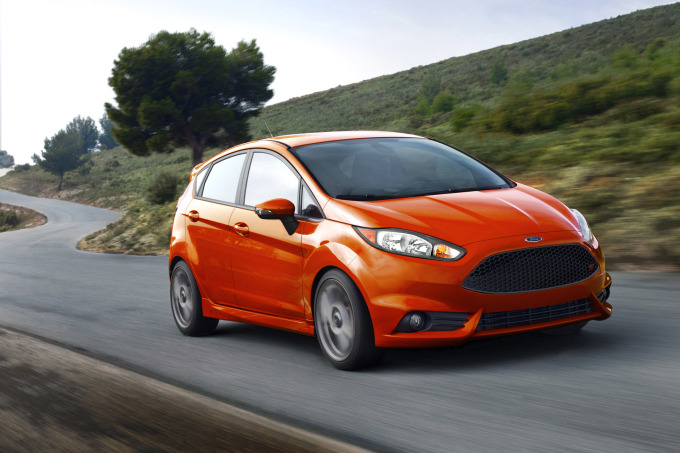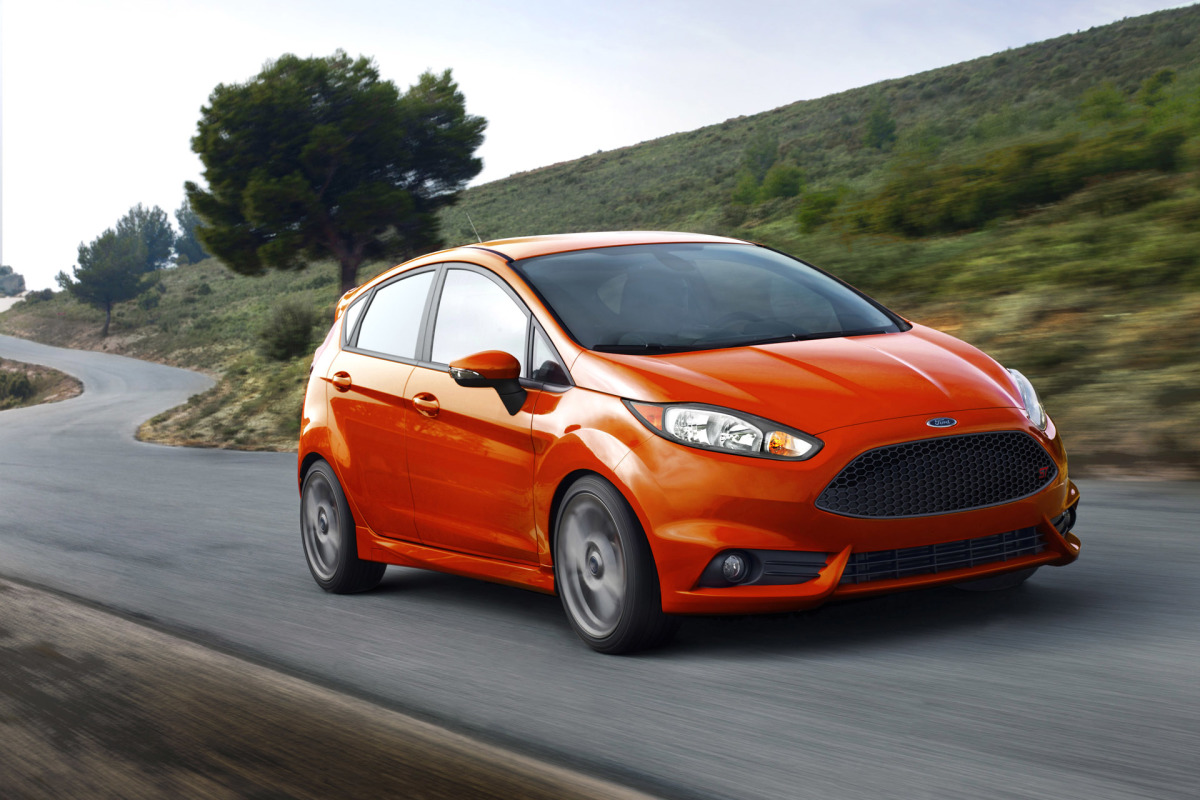 I've had the chance to ring out Fiesta STs on a couple of occasions, and I can legitimately say it's one of the most fun cars I've ever driven. If you haven't, go drive one. Best of all though, the Fiesta ST is priced at a level that nearly every new car buyer can afford – something other manufactures seem to have forgotten when it comes to building performance cars.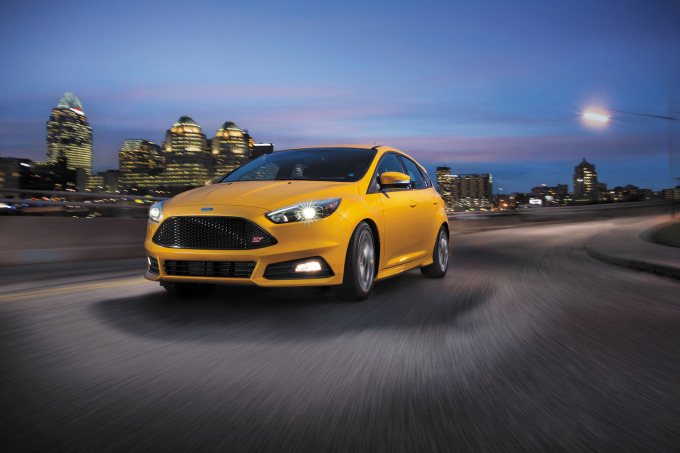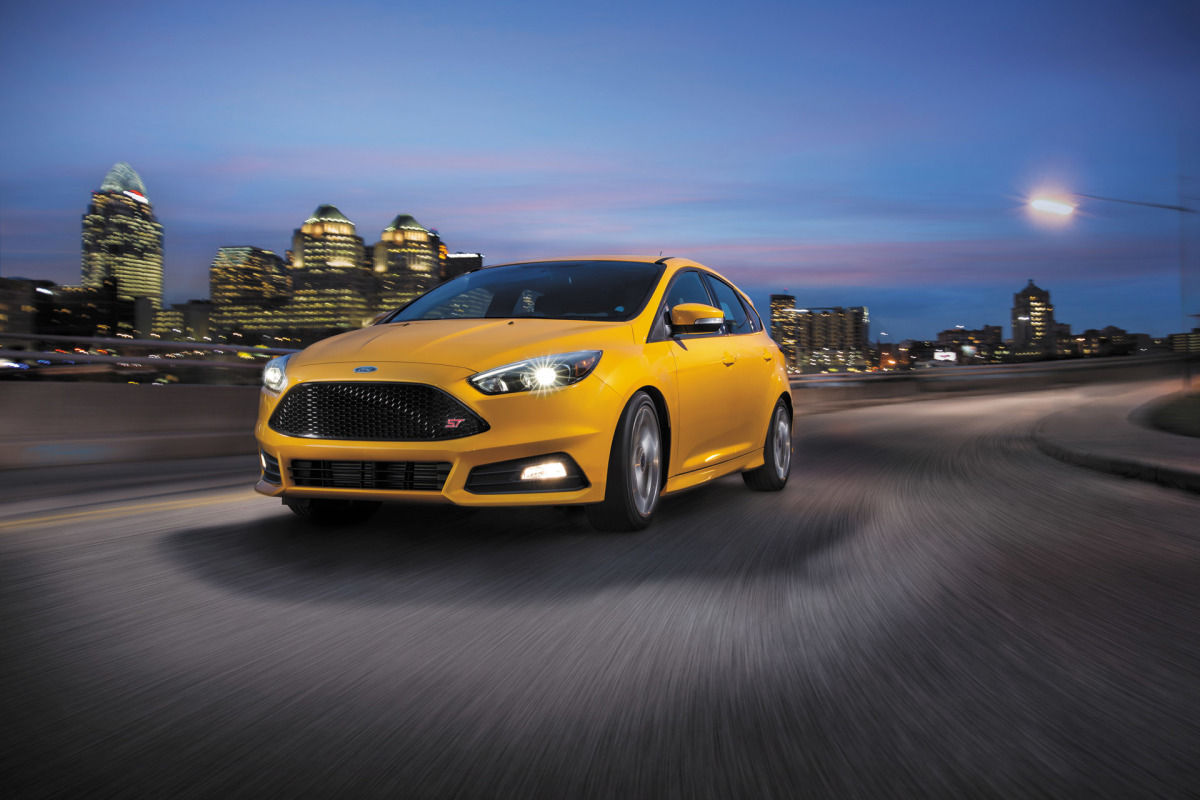 Stepping up a class we get to the Focus ST – a car that delivers the same front-wheel drive fun of the Fiesta, but in a slightly larger and more powerful package.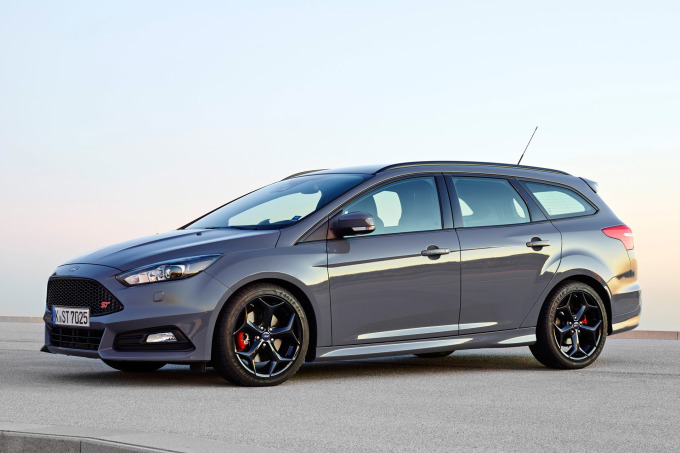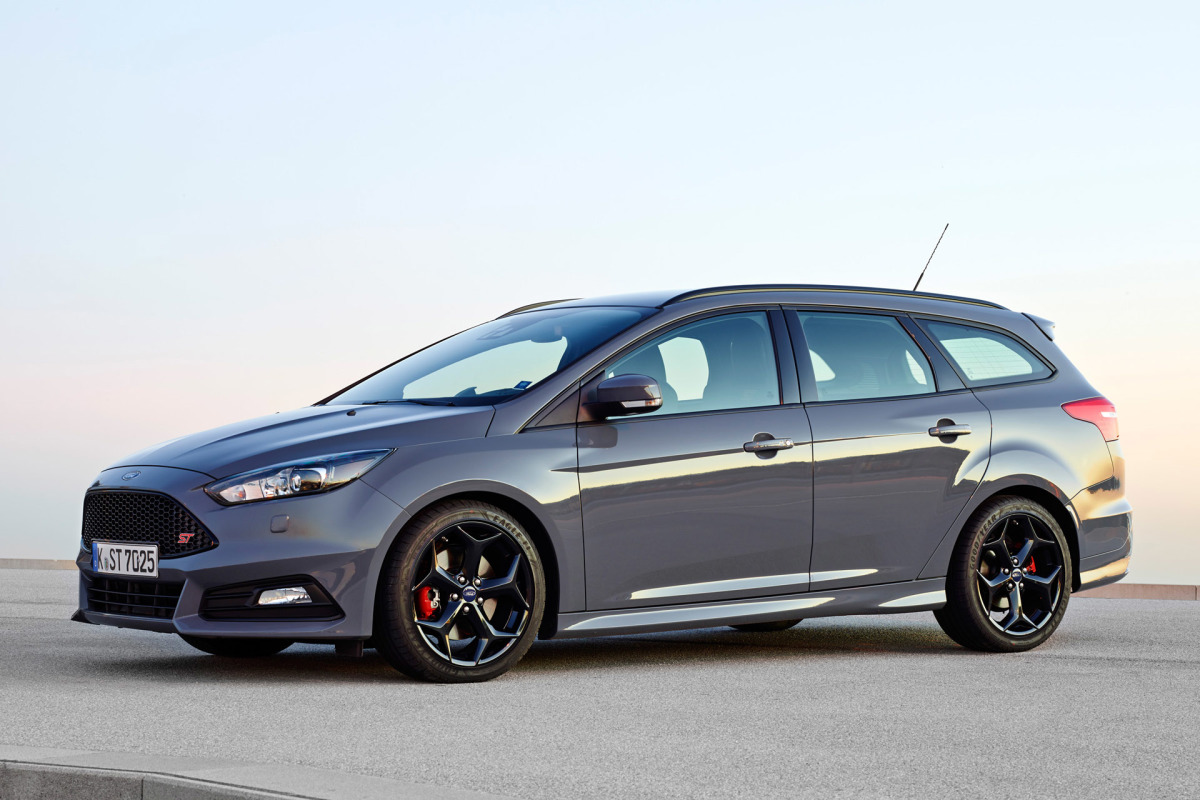 And in certain markets you can even get a Focus ST Estate. What's not to like about a station wagon with a potent 250-plus horsepower turbo four-cylinder engine, a manual gearbox and big brakes?!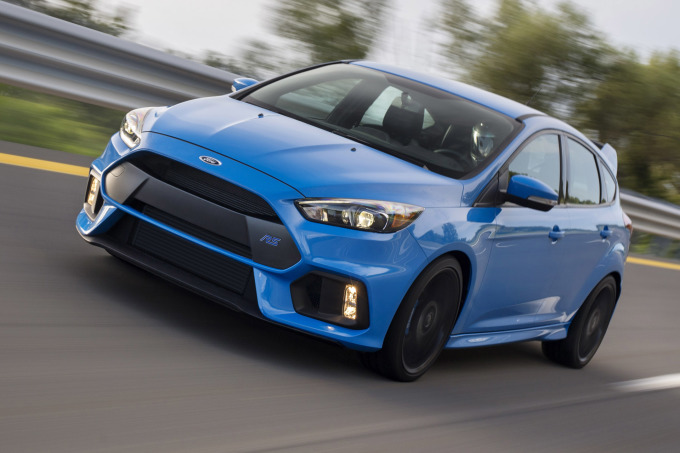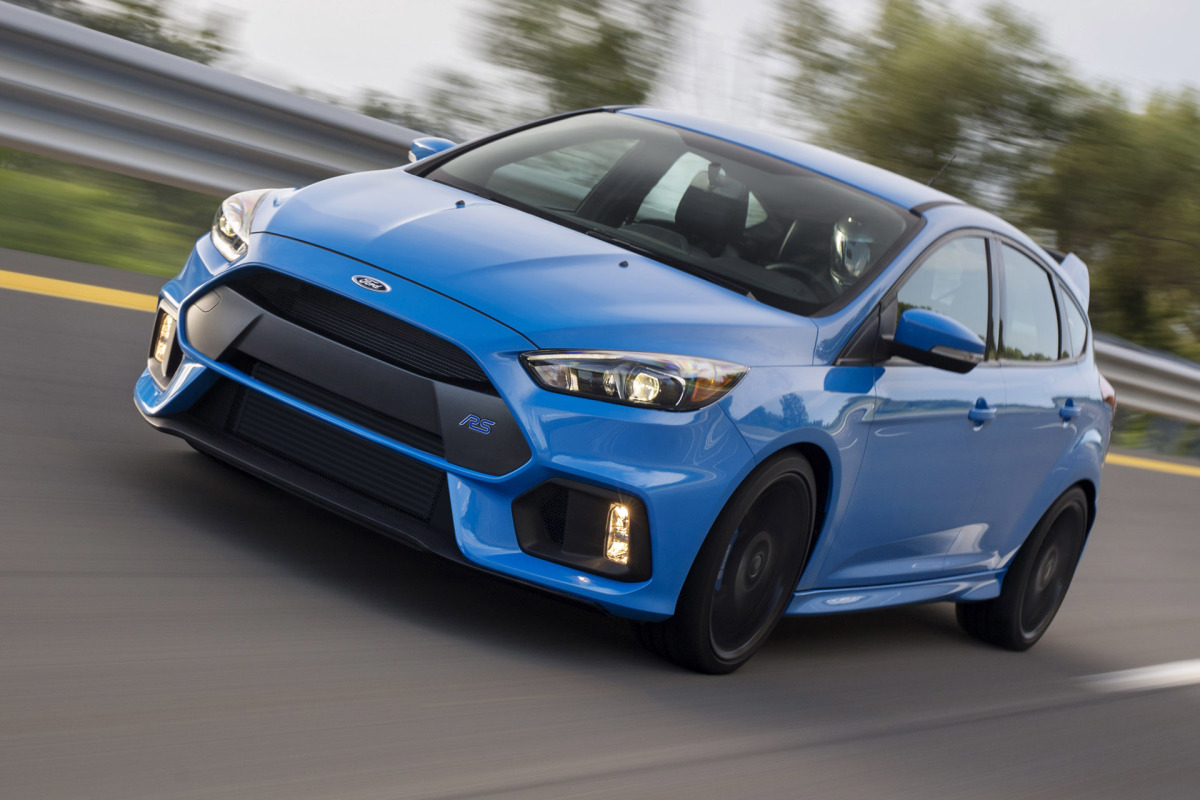 And that's before we even get to the now-available-in-America Focus RS. Already an established legend in Europe, the new RS has come with the Subaru STI and other rally-bred cars firmly in its sights.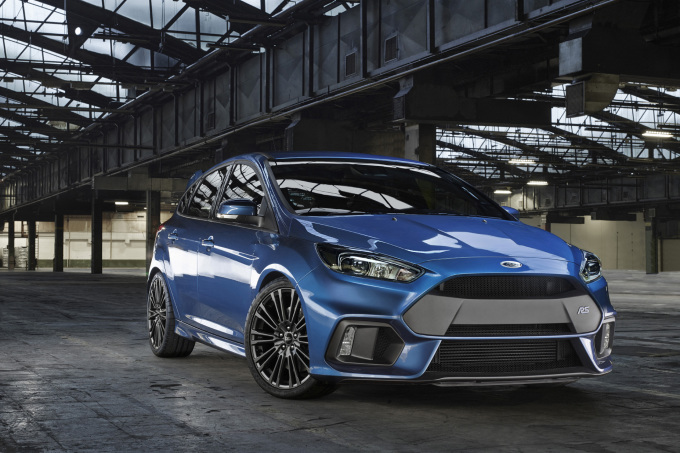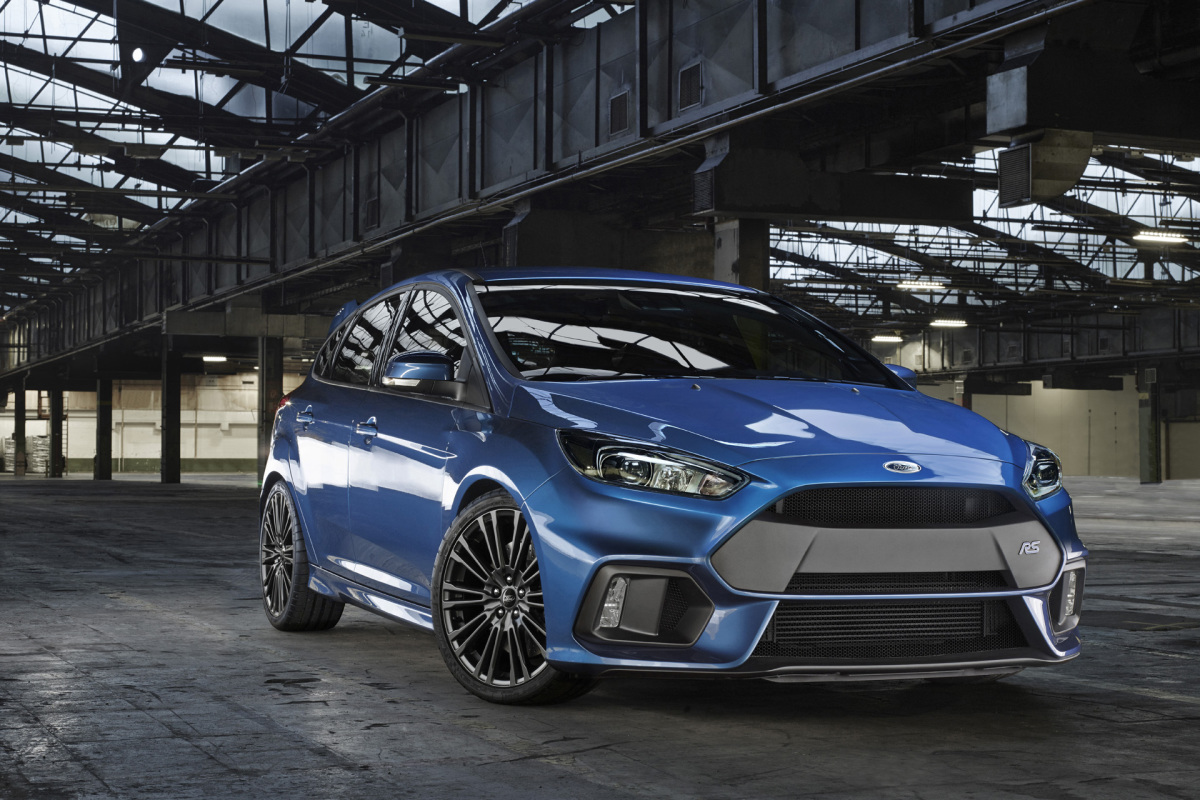 It's a a 345 horsepower, all-wheel drive hatchback that has an actual 'drift mode' setting and stickers for about 37 grand. What more really needs to be said? 'Thank you, Ford', perhaps?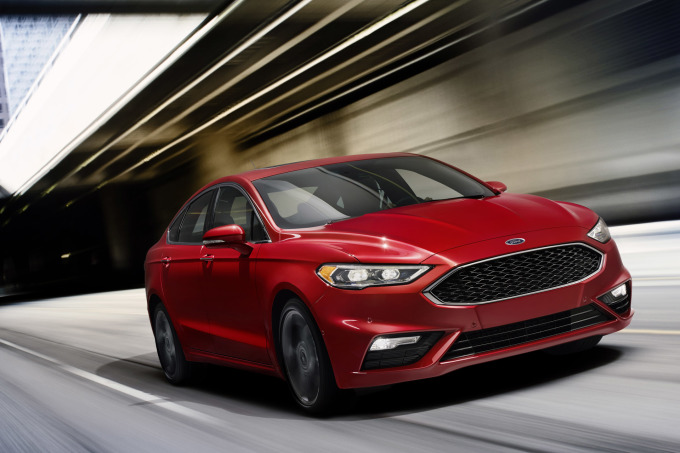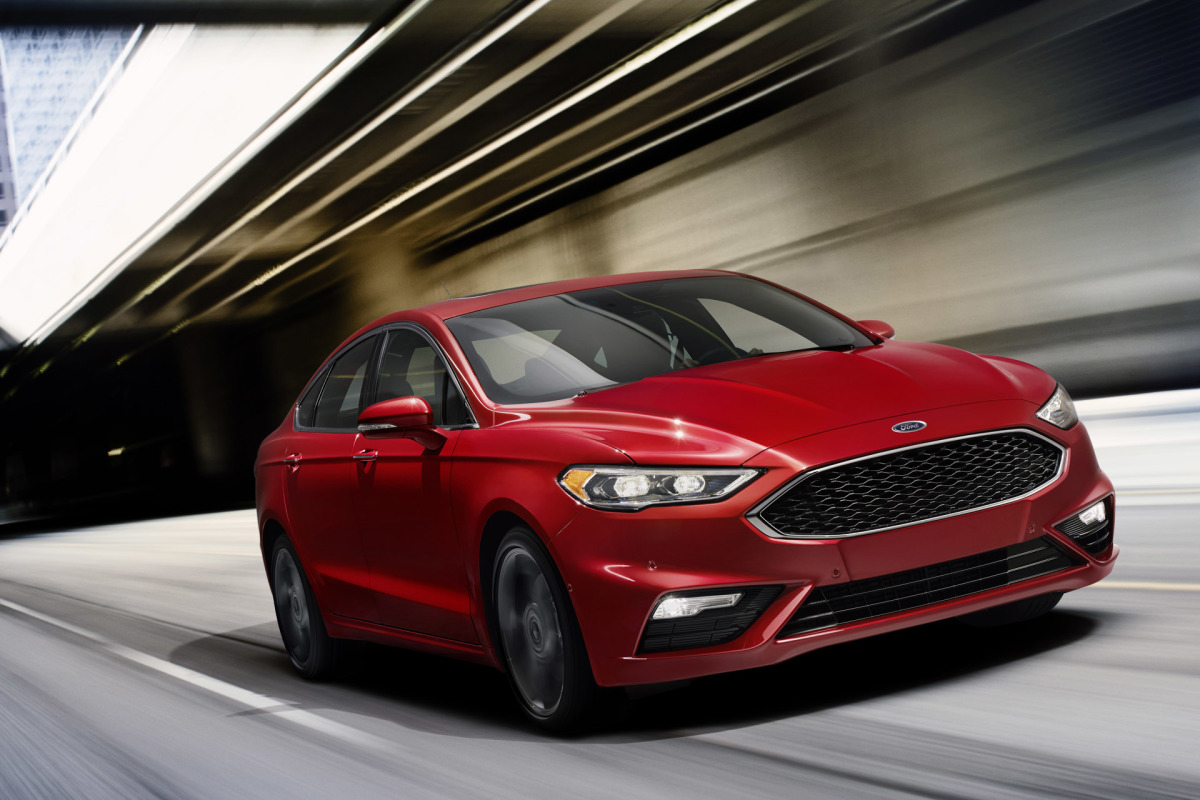 And while it's not quite an ST or RS model, Ford just unveiled a new version of its Fusion sedan that will include a 325 horsepower EcoBoost V6 with all-wheel-drive. Remember, this is a car that competes with Honda Accords and Toyota Camrys…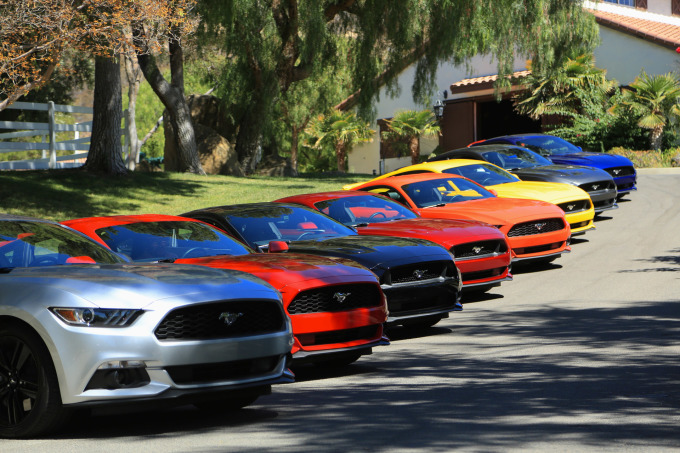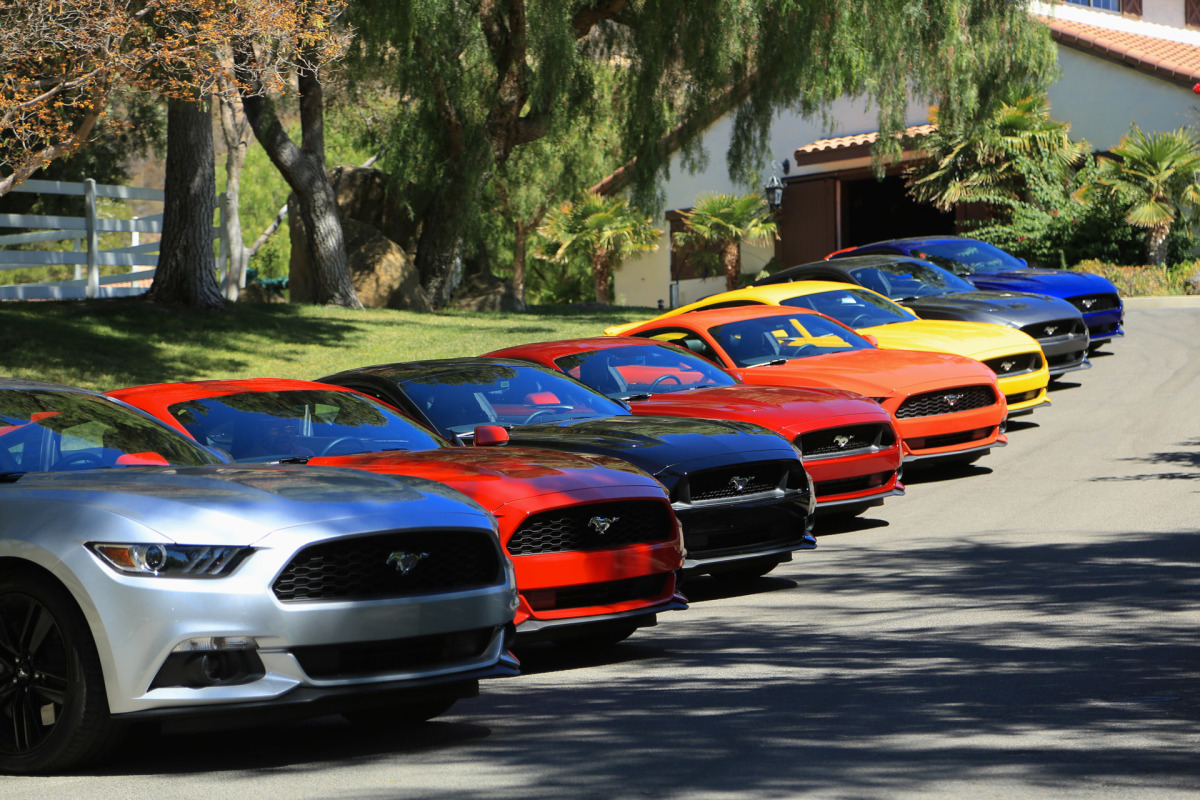 Now we get to the Mustang – the one with an independent rear suspension, a vastly improved interior and more refinement than ever. Even in base model V6 form, there's a ton of bang for your buck.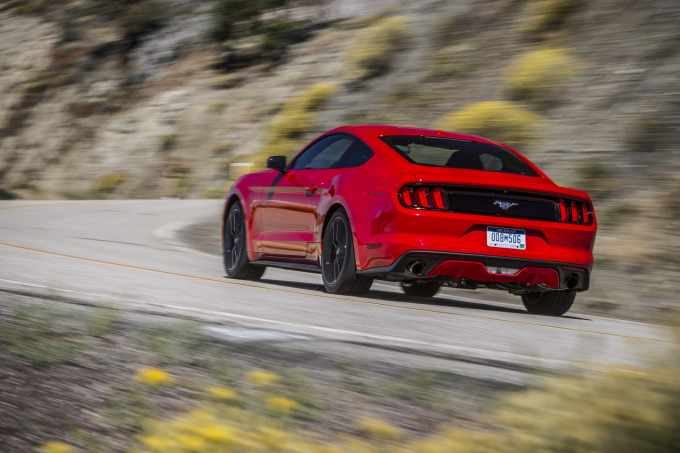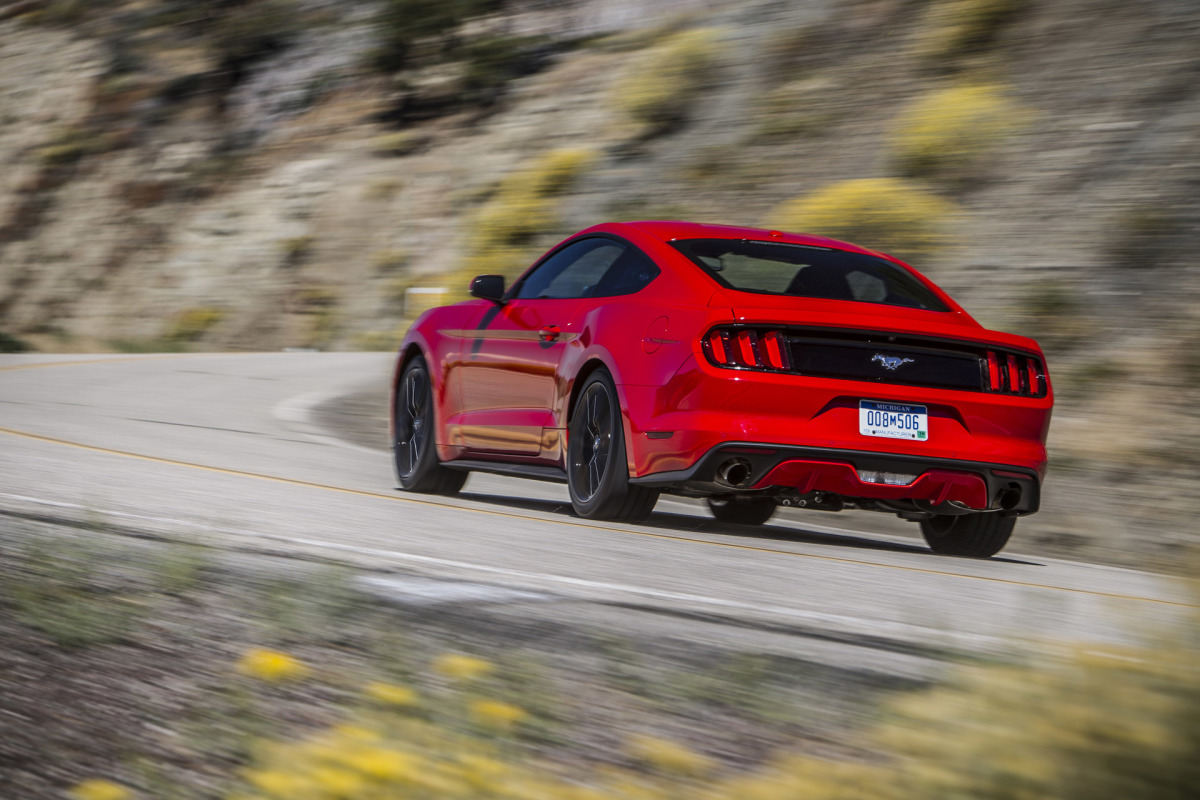 Sitting above the V6 is the 2.3-liter EcoBoost model, which I'm quite familiar with being an owner. For about 25 grand you can get yourself a very fun, rear-wheel drive coupé that handles well, gets great gas mileage and has a ton of aftermarket potential. I've called it the S16 Silvia that Nissan won't build.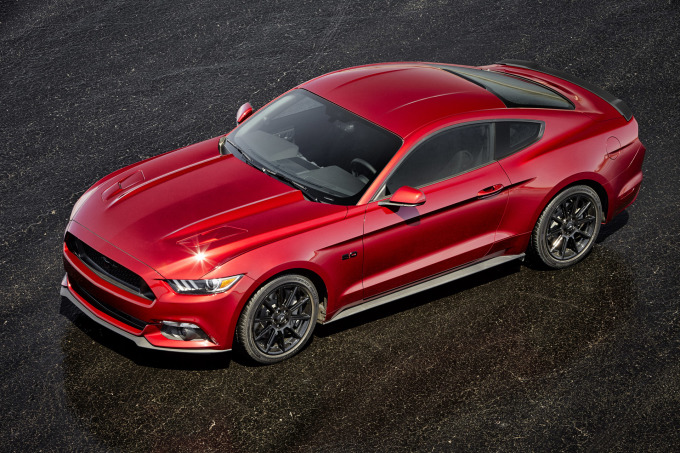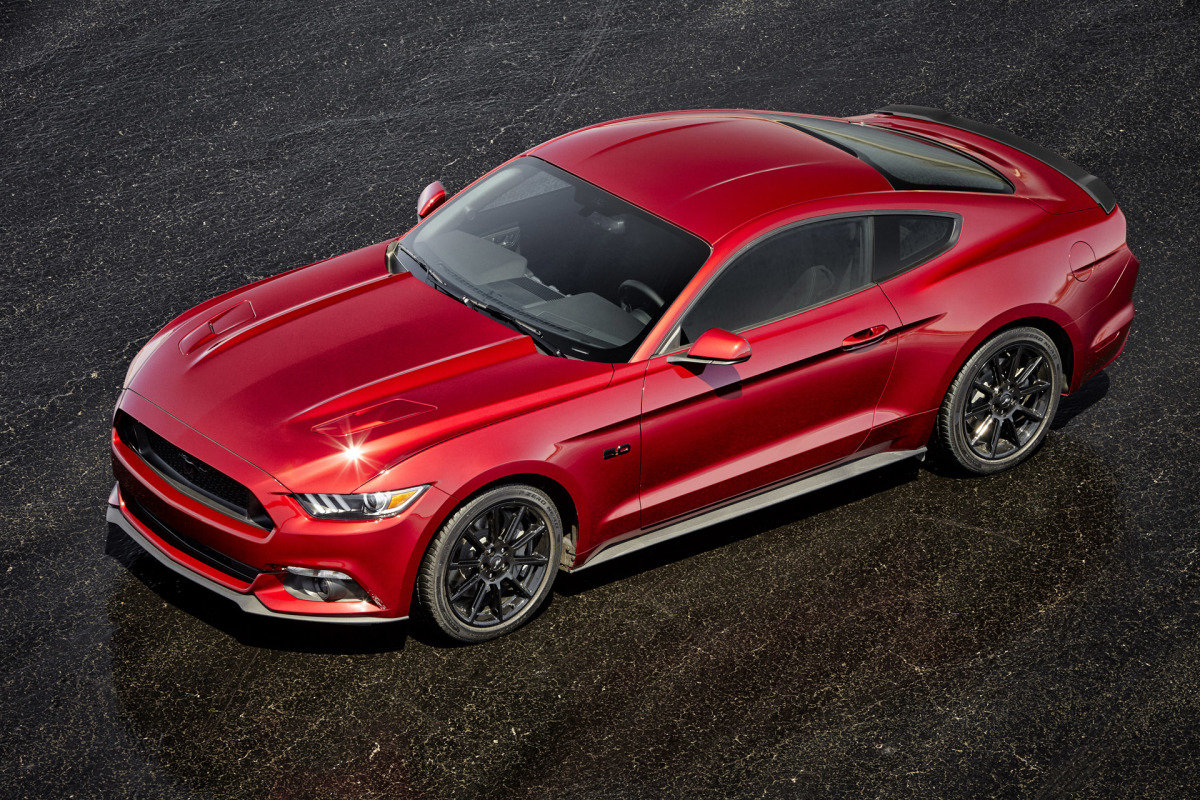 Need a V8 in your life? No problem, Ford will happily sell you a Mustang GT with a 5.0 Coyote under the hood. And with 435 horsepower on tap for a little over 30 grand, you're looking at one of the best performance buys anywhere.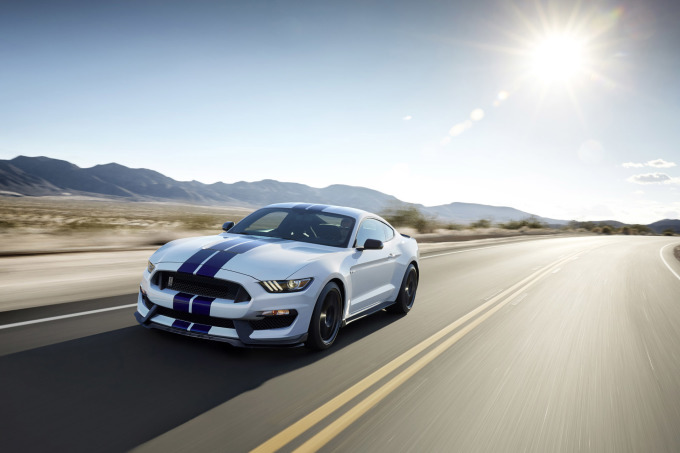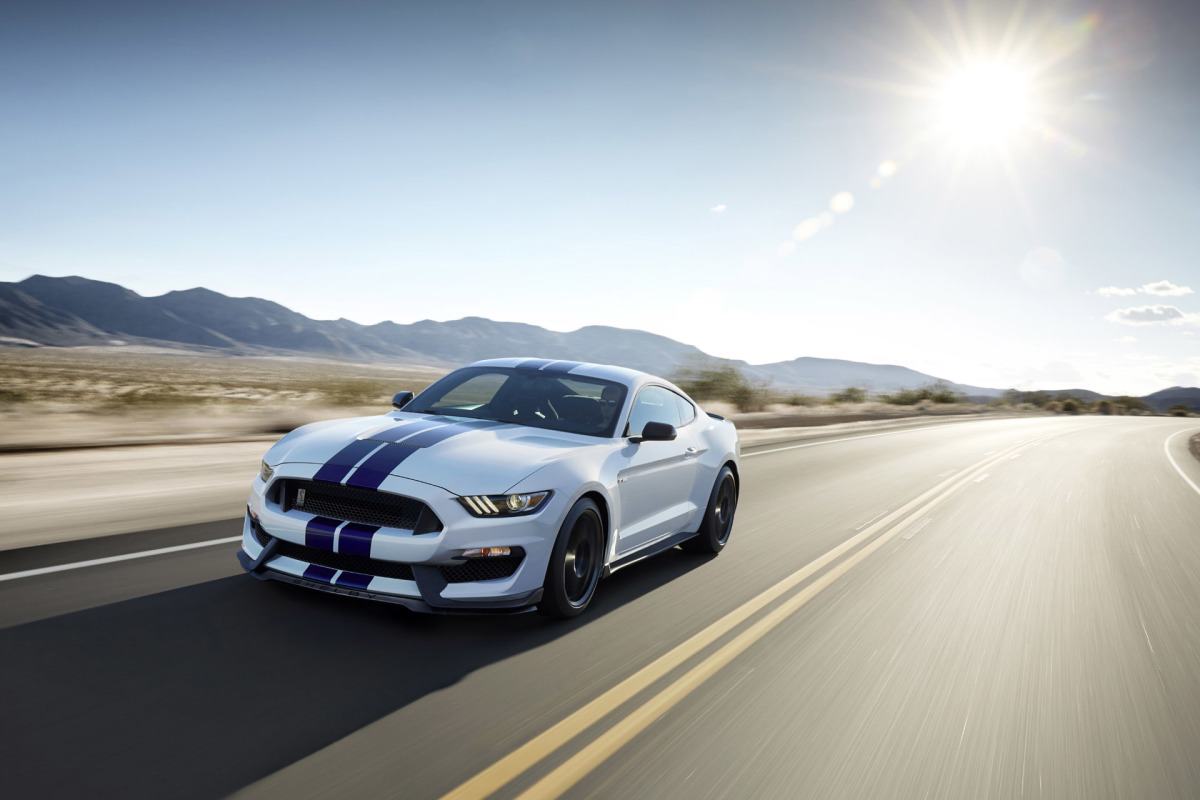 Next up we get to a car that in my opinion is one of the most incredible automobiles available at any price point. The Mustang GT350 is a bargain at its 50 thousand dollar MSRP.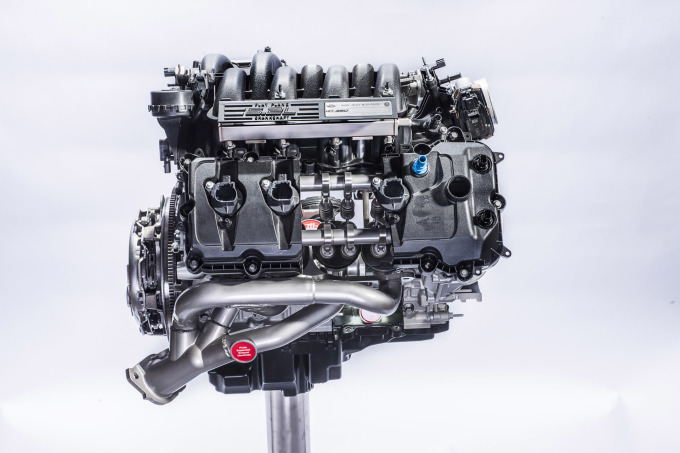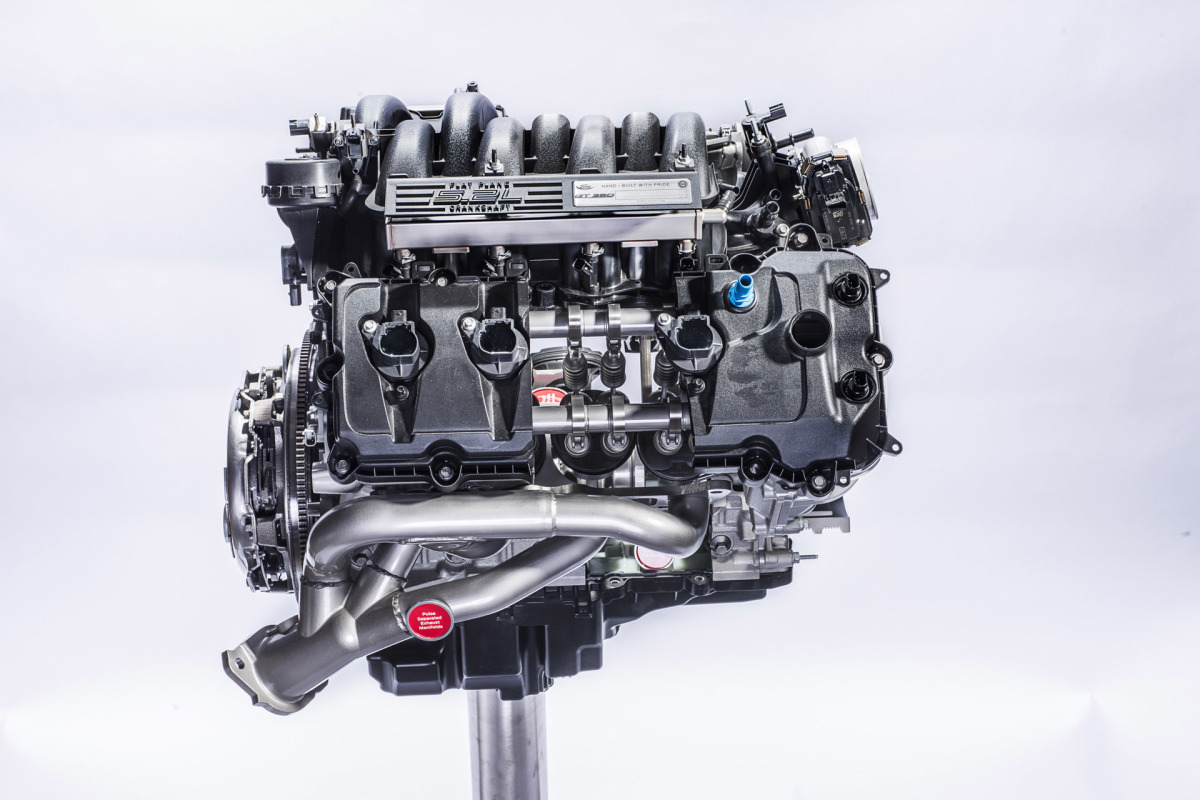 That's because the 540hp GT350 not only delivers the numbers, it does so in a very exotic way. Not with forced induction, but with a 5.2-liter, naturally aspirated flat-plane crank V8 that sounds unreal as it screams to its 8,200rpm redline.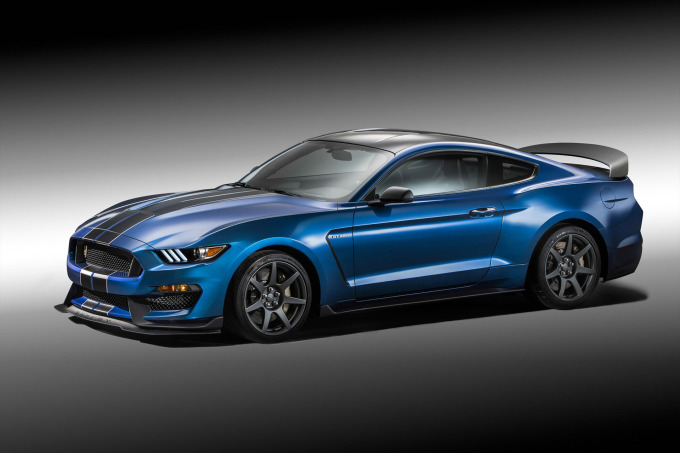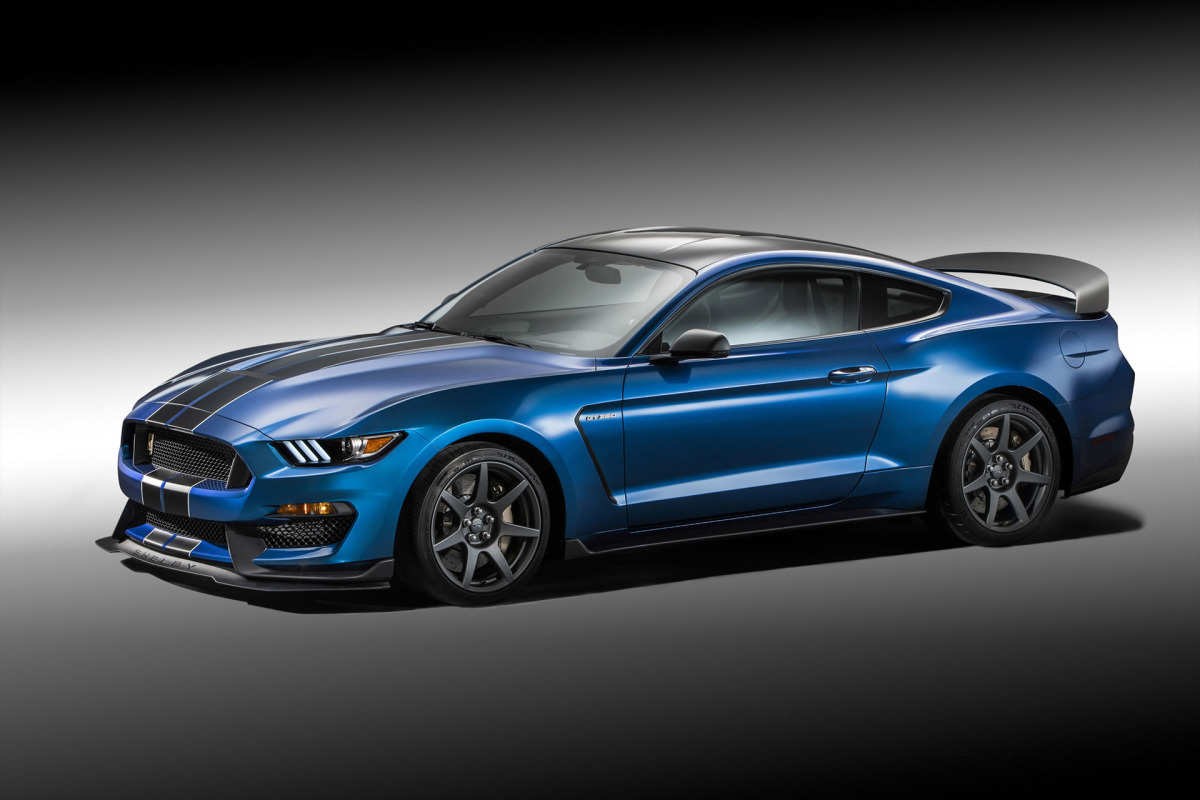 Not enough for you? Try the track-focused GT350R with its carbon fiber wheels and other upgrades. It's about as hardcore a production car as you'll find these days. It's also likely that at some point in the near future Ford will release an even more powerful version of the Mustang to take the place of the old GT500. I'd expect it to rival the Dodge Challenger SRT Hellcat in terms of power output.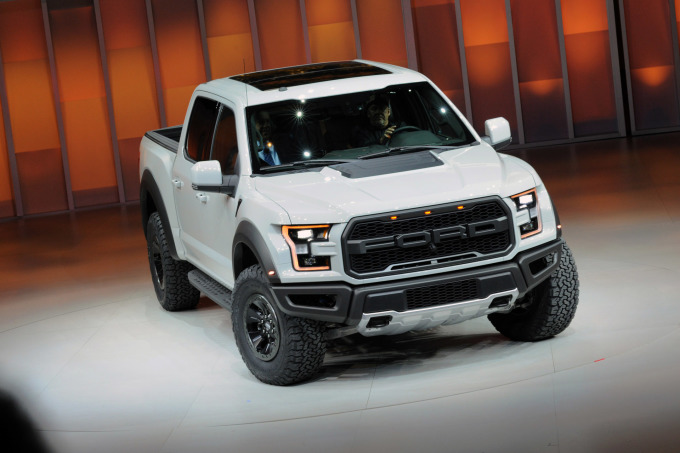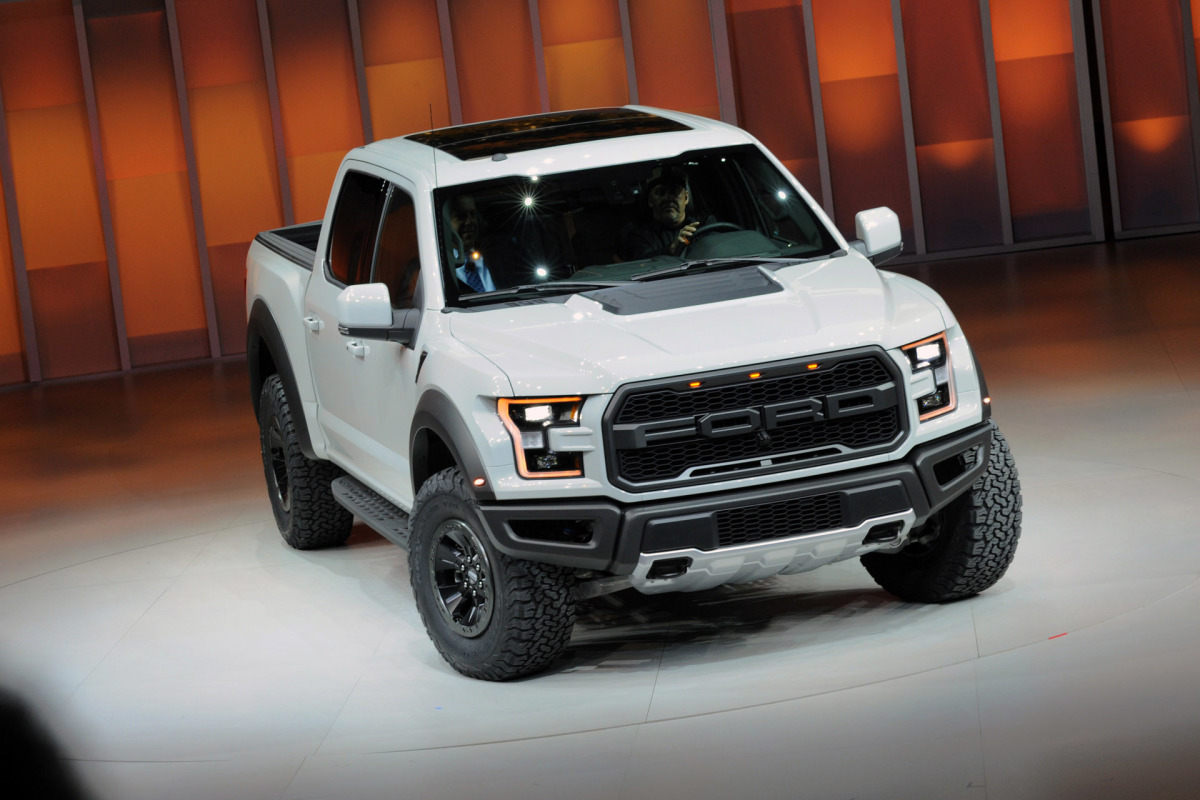 Stepping in a totally different direction we have the Ford Raptor – a groundbreaking pickup that's a legit off-roader right out of the box.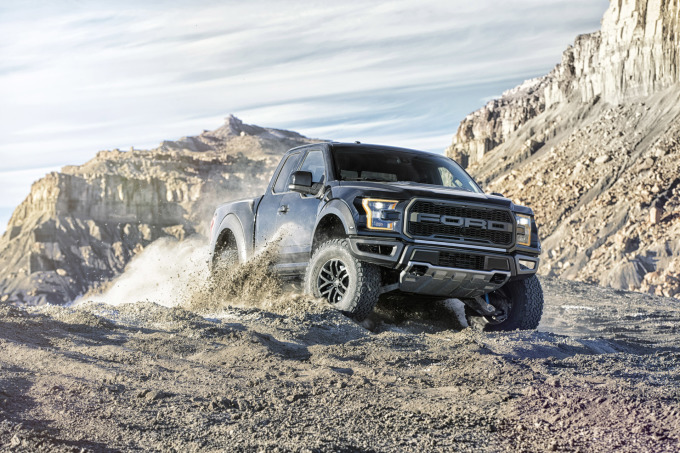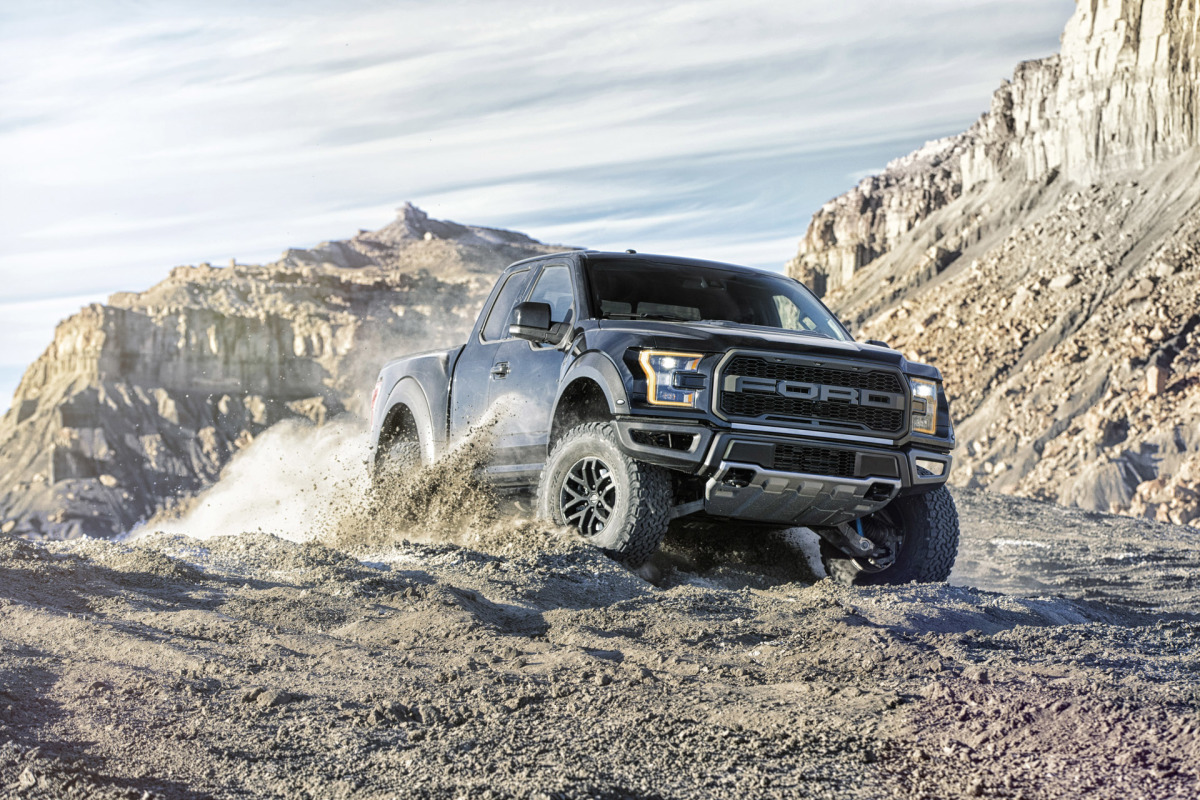 While the first-gen Raptor was a massive success, the new version might be even better with its lightweight chassis, EcoBoost V6 and 10-speed gearbox. I'm not an off-road guy, but the appeal is undeniable.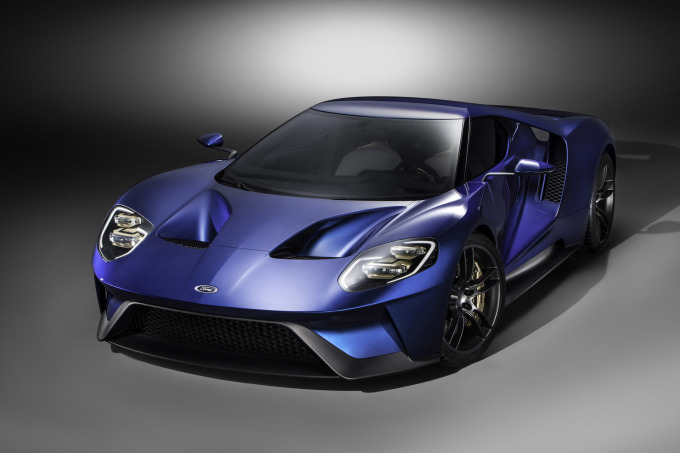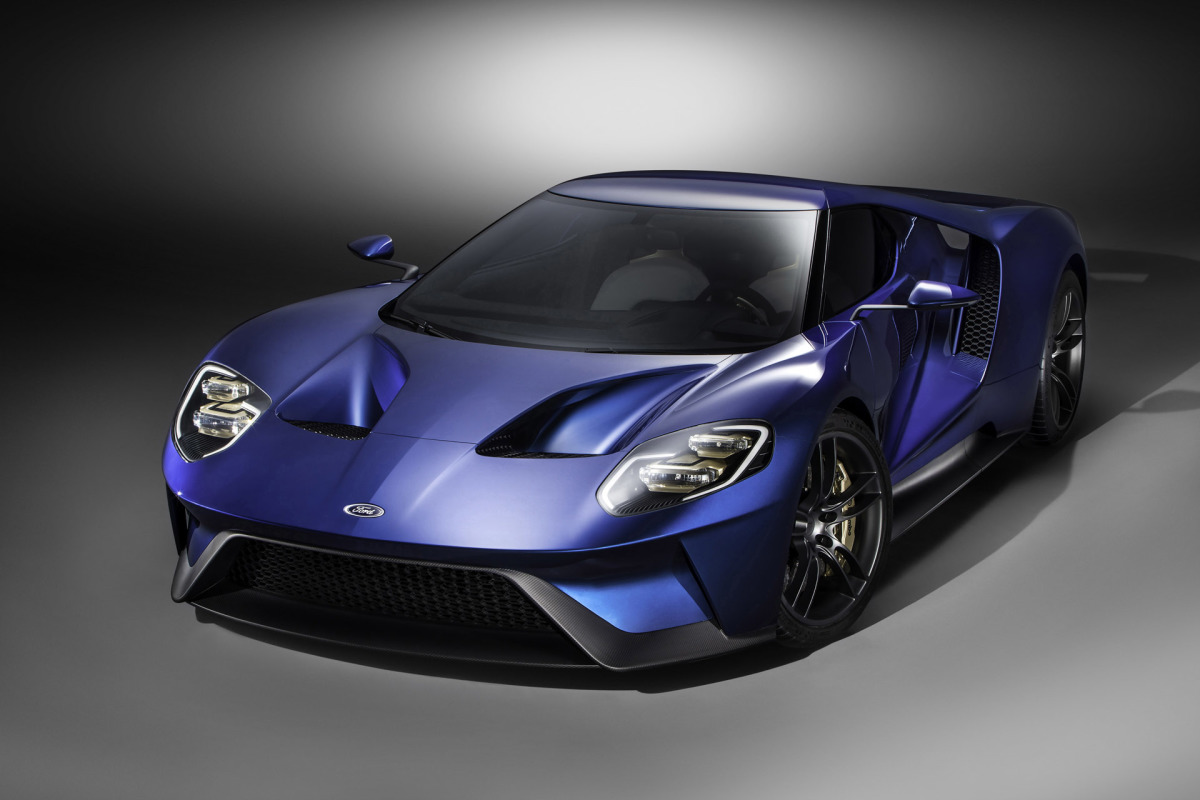 And sitting atop all of this we have the halo car – the Ford GT. It's one of the most exotic American cars of all time and a legitimate competitor to Europe's greatest.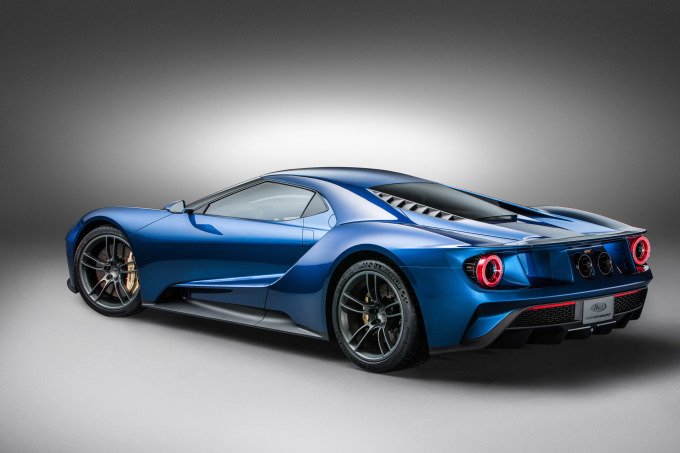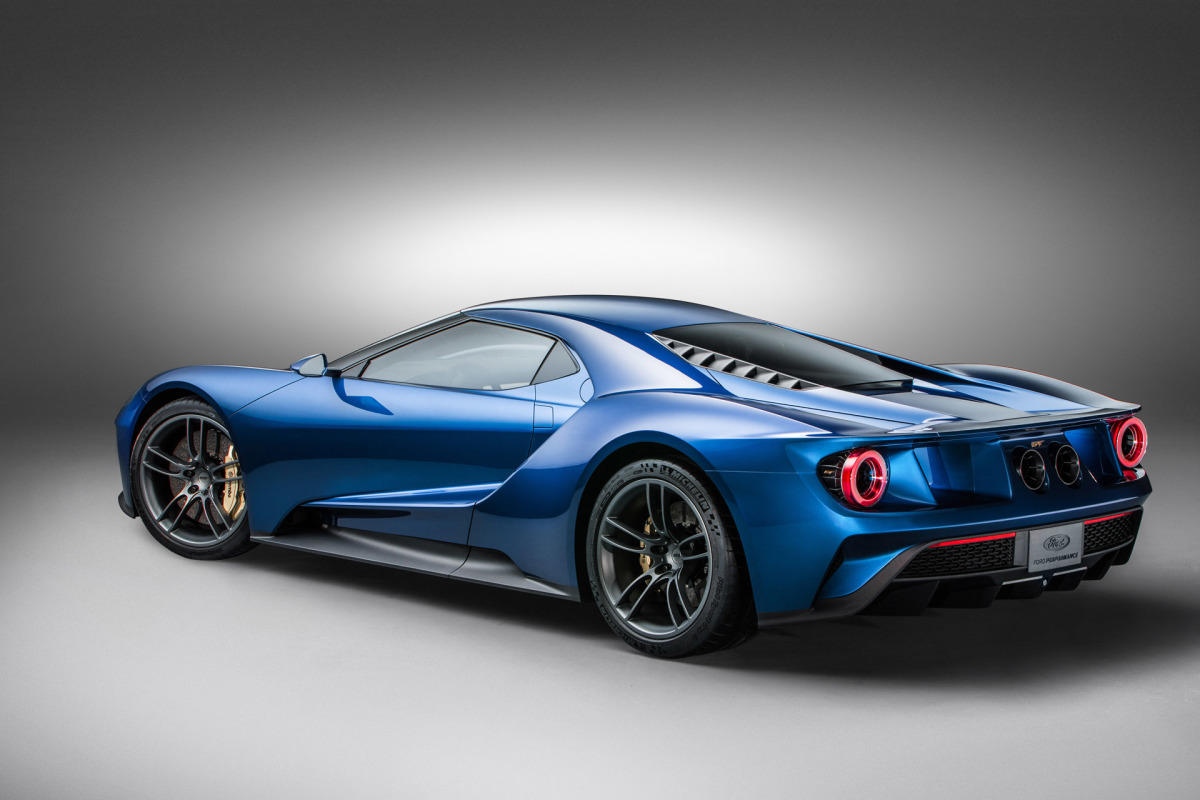 Sure, there's the 650 horsepower engine, the exotic goodies and all that, but just look at it. No wonder nearly all of them are already spoken for, even with a $400,000 price tag. God Bless America.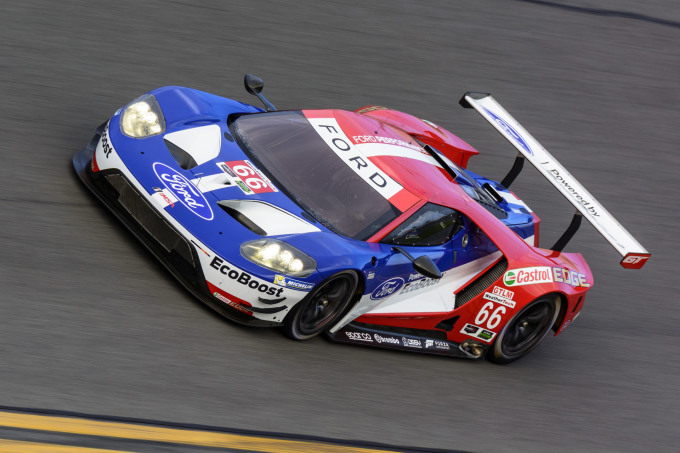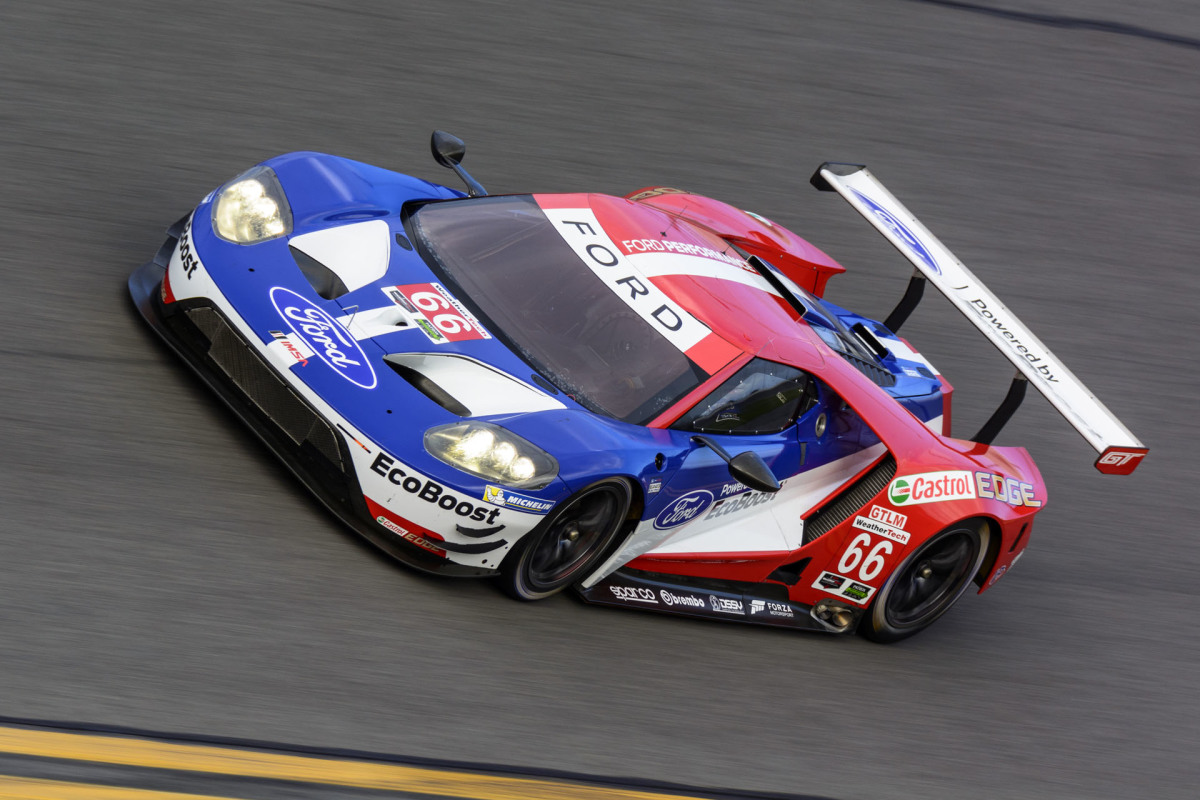 And this all without getting into Ford's motorsport efforts, which include everything from Cobra Jet Mustang drag specials to rallycross and the 24 Hours of Le Mans.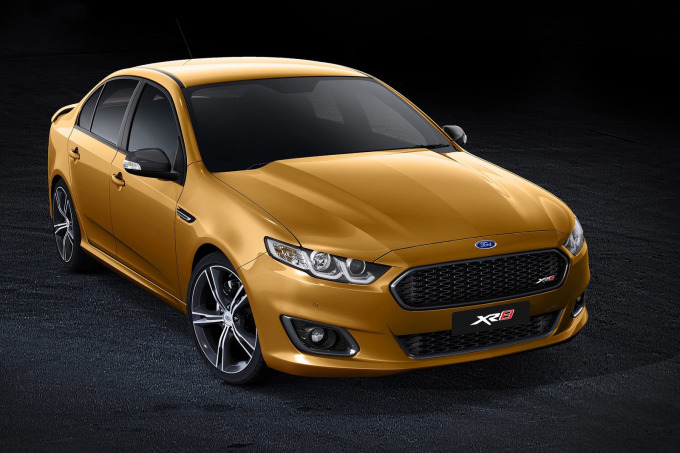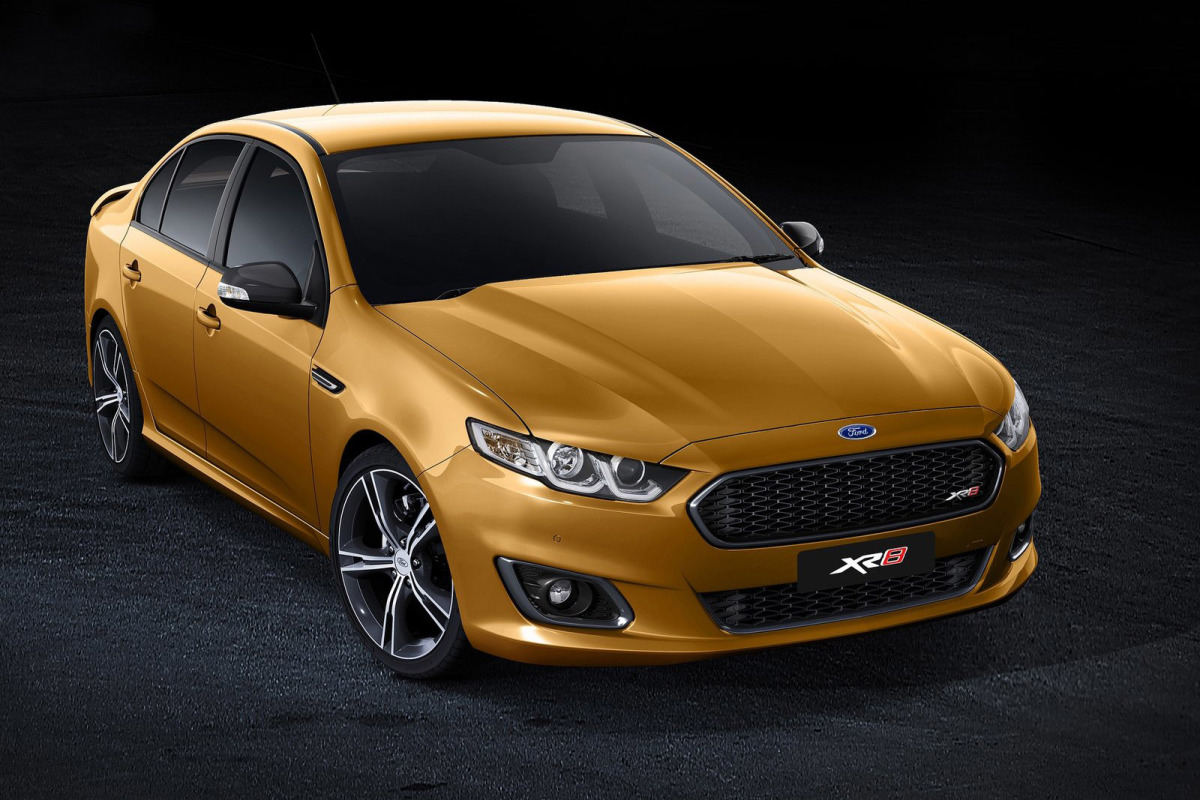 Is there anything the line-up is lacking? Actually, yes. I've long wondered why Ford hasn't built a rear-wheel drive sport sedan to compete with the likes of BMW, Infiniti, and Cadillac. Channeling the spirit of the recently departed Aussie Falcon, Ford could base it on the current Mustang platform, add some doors and throw any number of motors under the hood.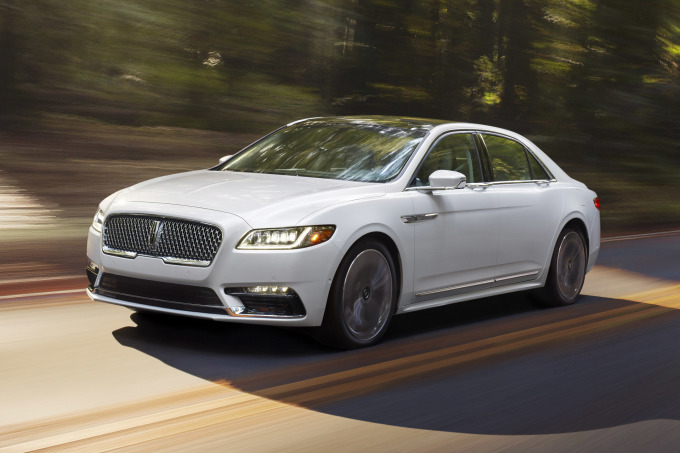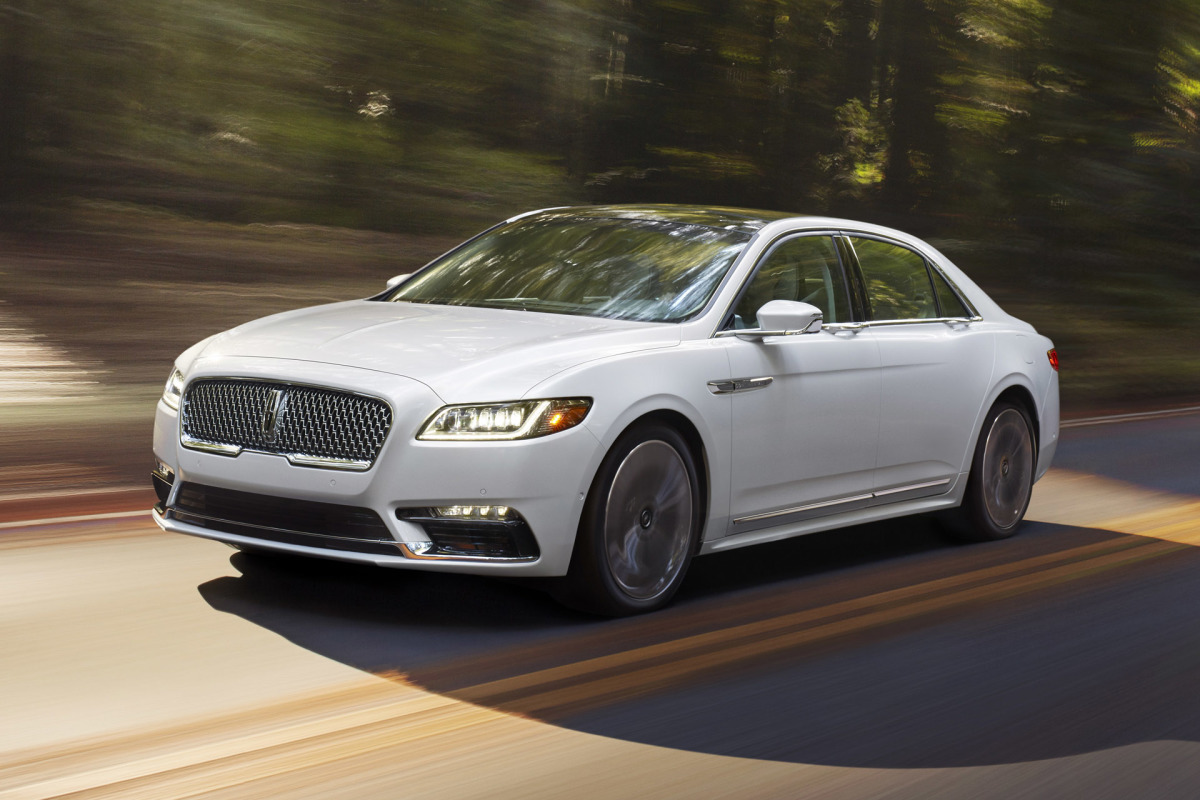 And then there's Lincoln. The brand has been struggling to find a direction, and it'd be awesome to see some legit high performance luxury sedans to go up against Cadillac's awesome ATS-V and CTS-V. Some day perhaps? Lincoln recently debuted the new Continental and that at least seems like a step in the right direction.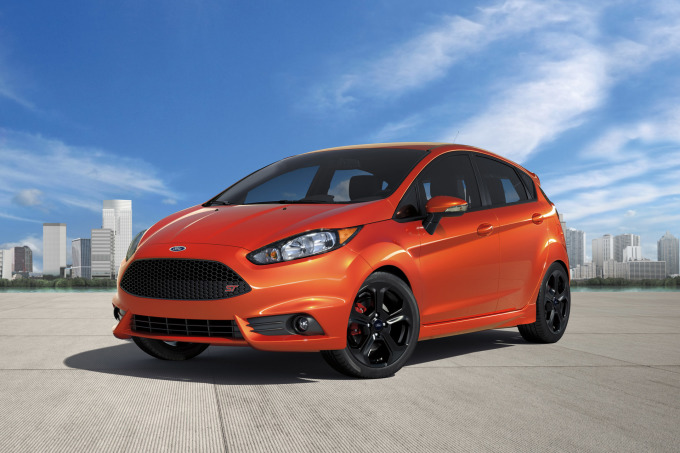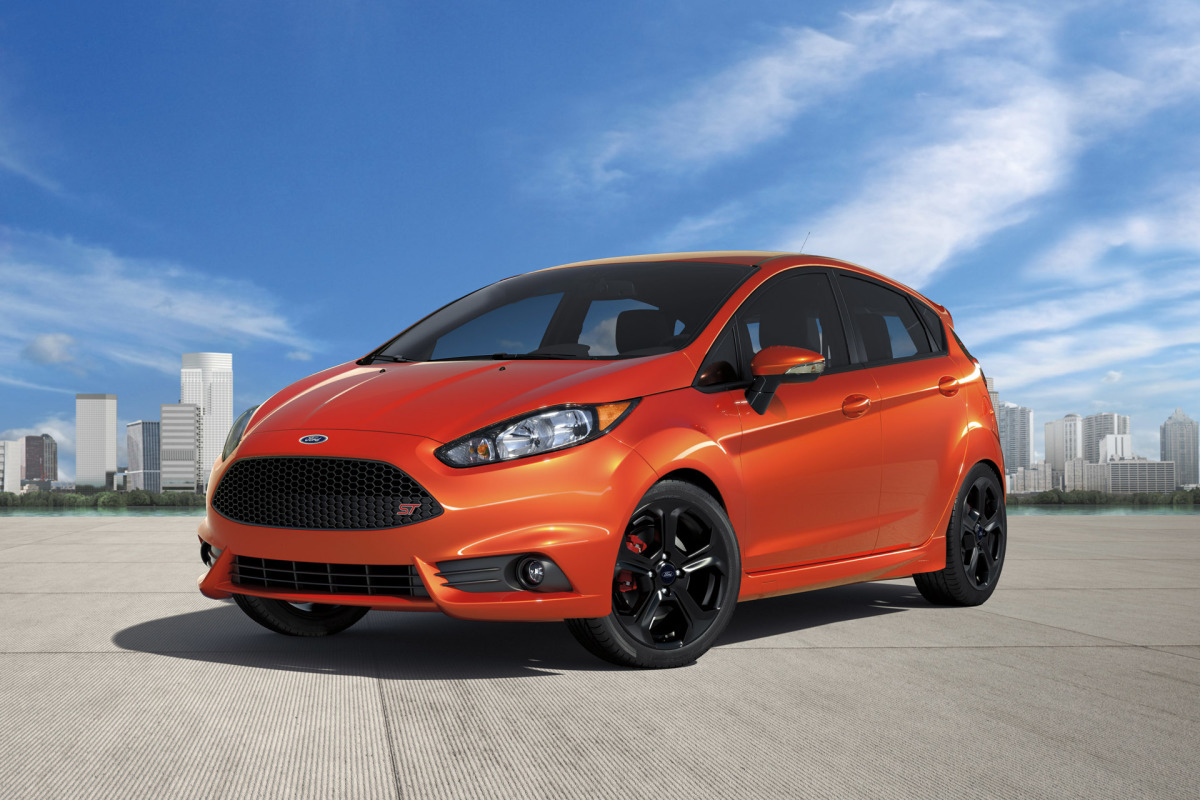 Is building cars for enthusiasts risky? I don't know, but I'm pretty sure Ford has the right idea here. It's managed to the find the perfect balance between mainstream success and building exciting and interesting models for people who love cars. Naysayers might argue that it's too expensive to make enthusiast cars these days, but maybe someone forgot to tell Ford?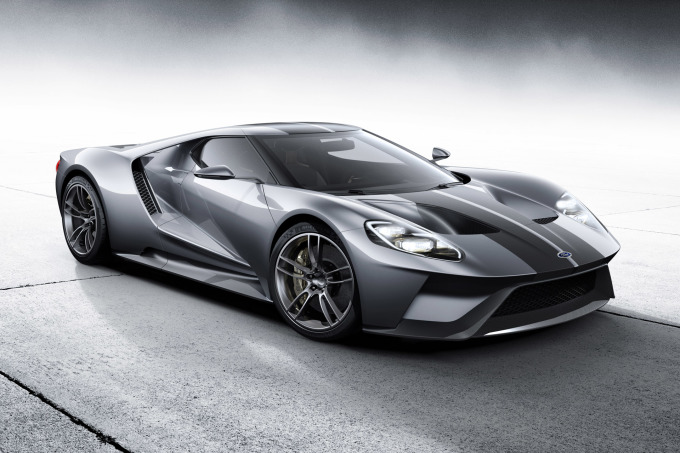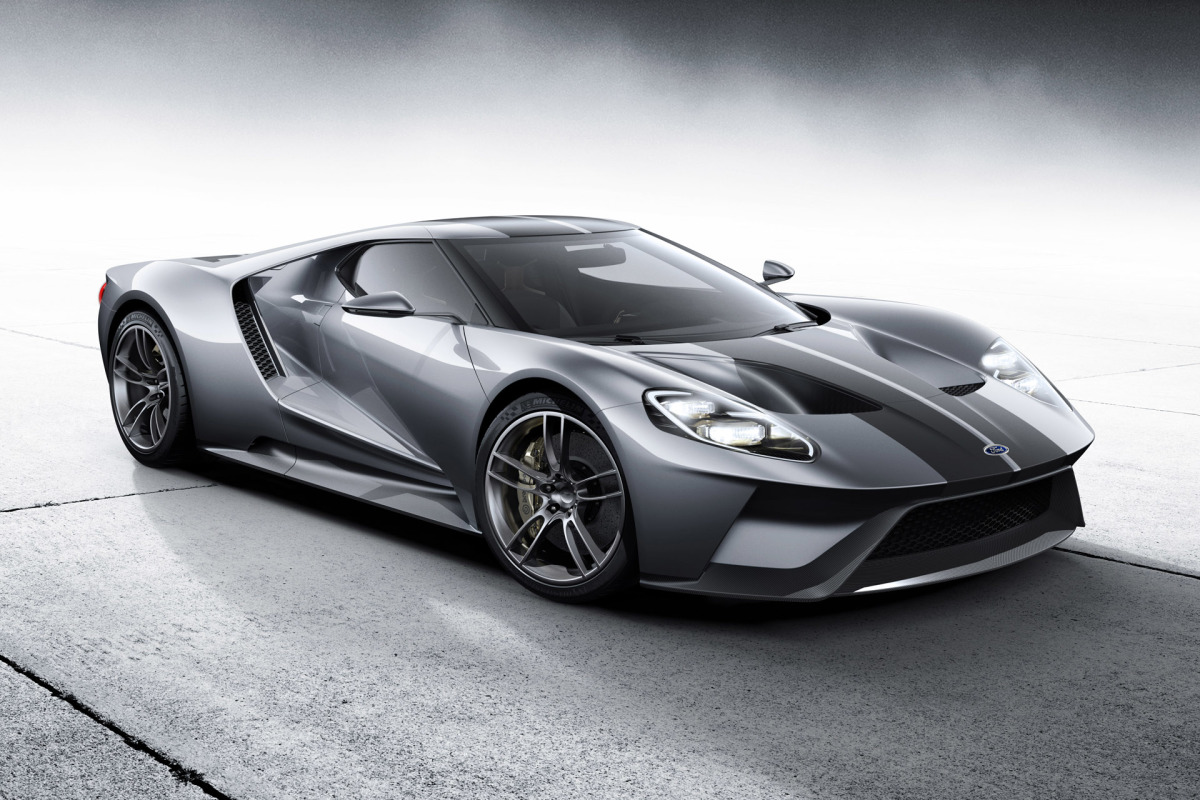 With ever-increasing government regulations threatening the existence of performance machines, who knows if this is the beginning or the peak of something great, so let's just enjoy it while we can.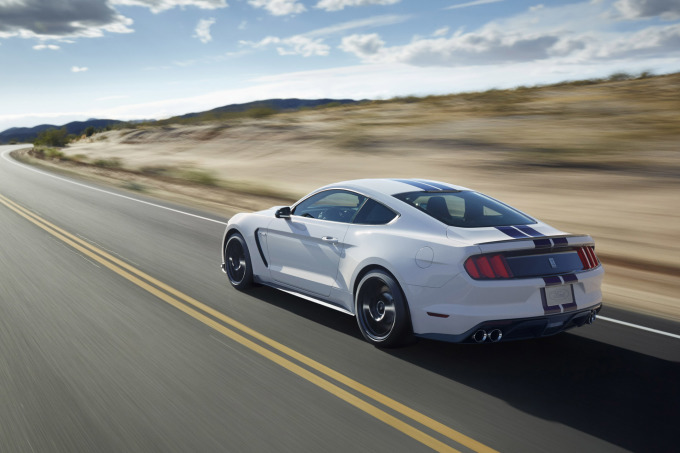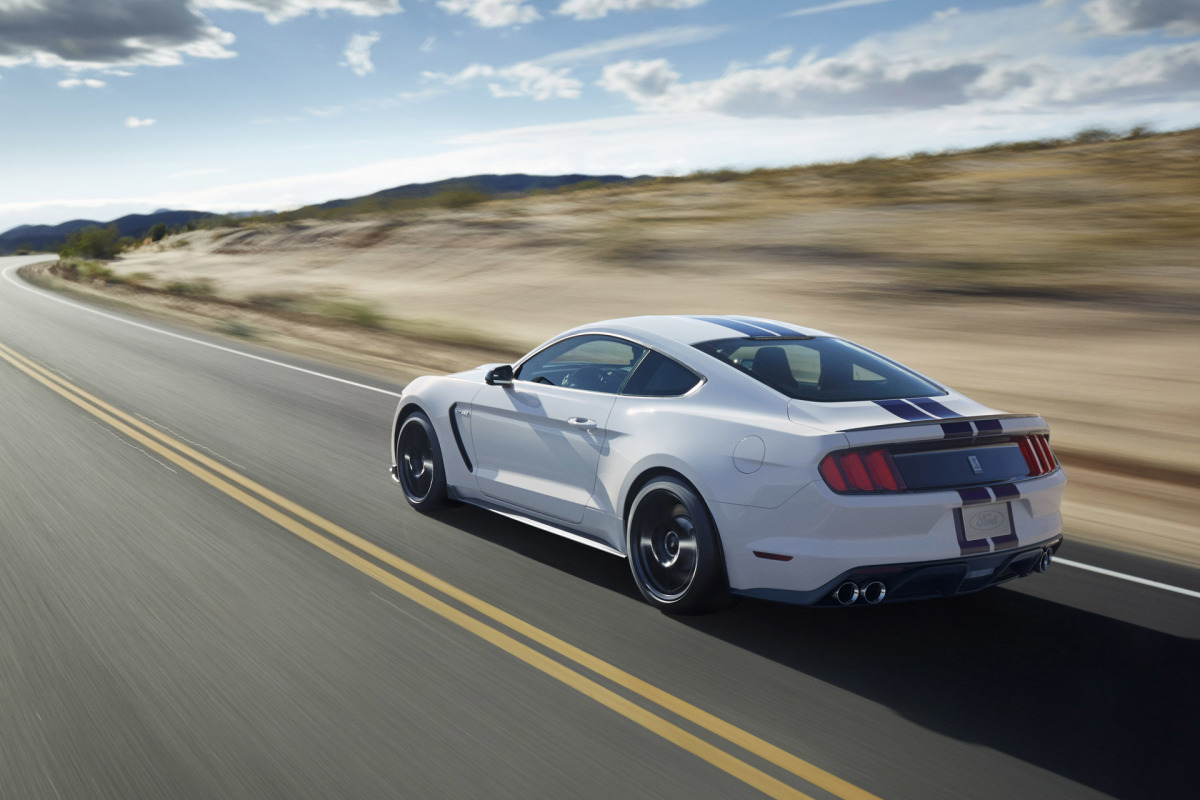 While there will always be those who dislike a brand for whatever reason, I think we should all tip our caps to Ford for doing so much cool stuff lately. Hopefully more car companies will follow its lead – I'm looking at you Nissan, Toyota and so many others…
Mike Garrett
Instagram: japanifornia_media
mike@speedhunters.com
Images Courtesy of Ford Media