Nothing Lasts Forever
Nothing lasts forever. After years of discussion, the time has finally come for us to say goodbye to the most famous bridge in Los Angeles.
For those who don't know, the 6th Street Bridge is an iconic LA roadway built in the 1930s. In more recent times however, the bridge has provided a backdrop for an endless list of movies, television shows and commercials.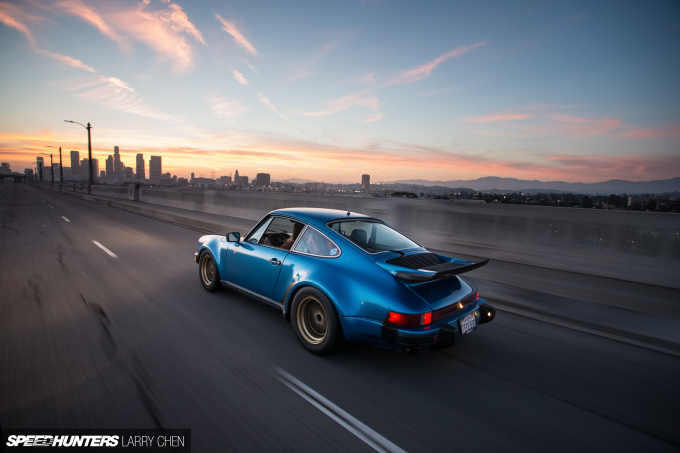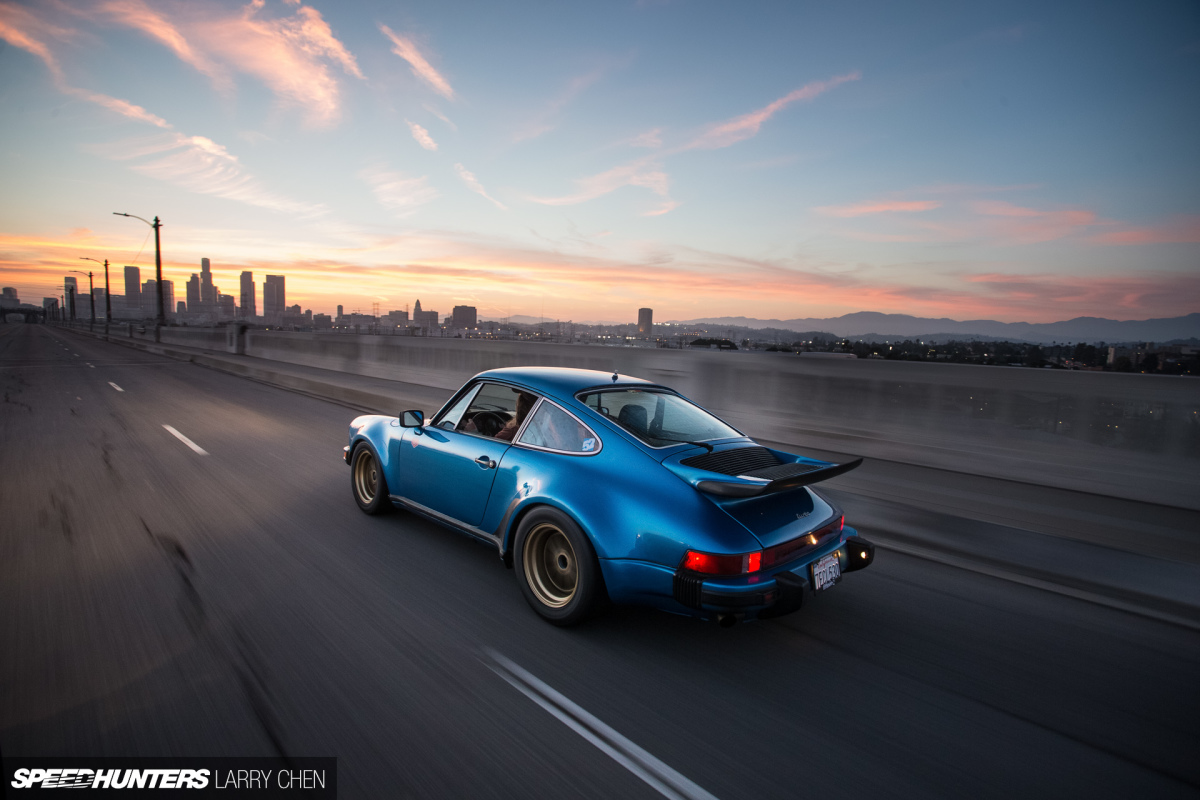 Sadly, when the 6th Street Bridge was built the concrete supplied to construct it contained a high content of alkali. The result of that is an alkali-silica reaction, which has made the concrete crack. Basically, the bridge is eating away at itself and it's only a matter of time before it collapses.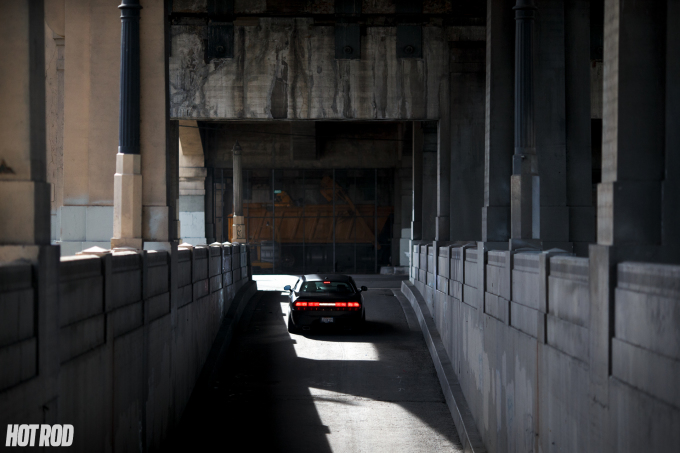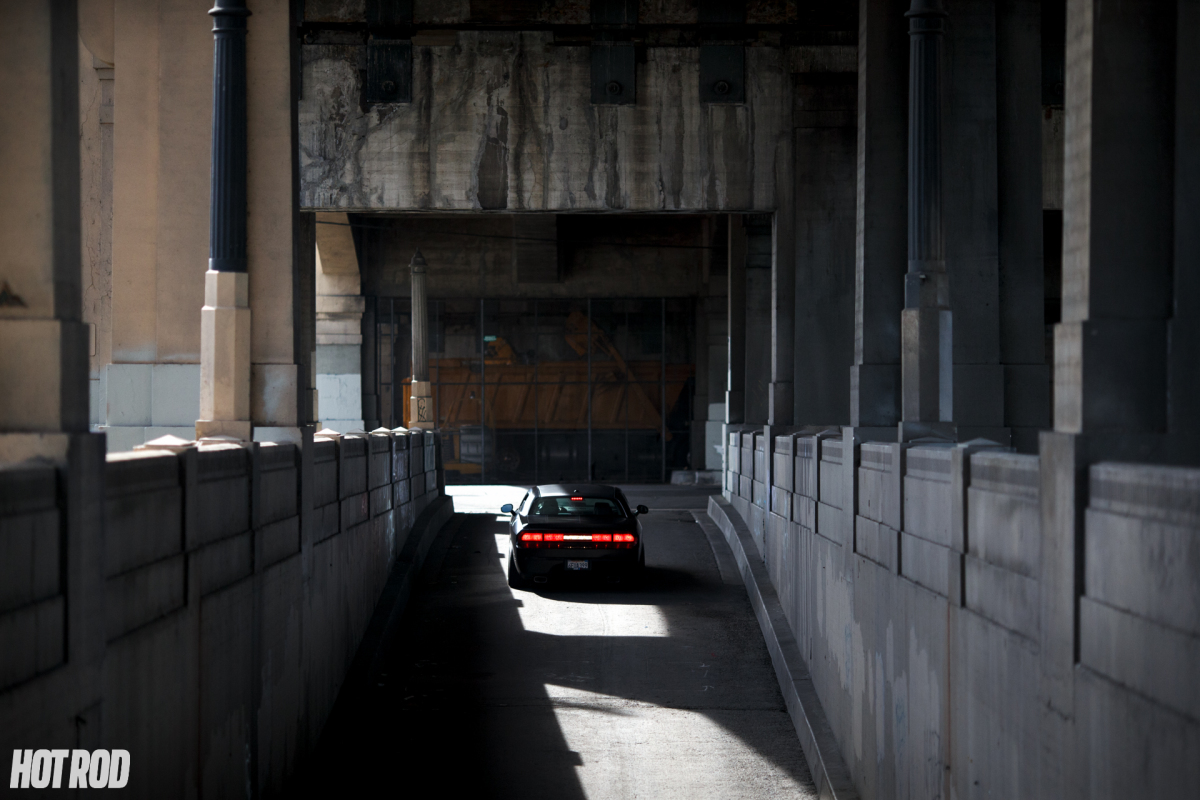 From famous movies like Drive, Furious 7 and Gone In 60 Seconds (the 2000 remake), to music videos like Foo Fighters' 'Walk' and Pharrell Williams' 'Happy', and even the odd video game, the 6th Street Bridge has been featured right throughout the entertainment industry.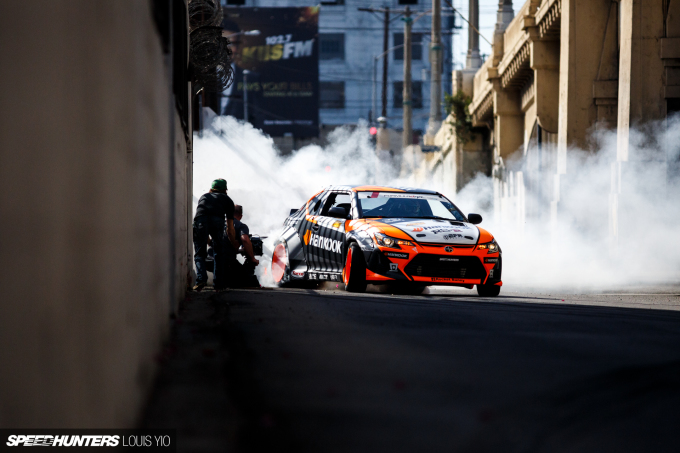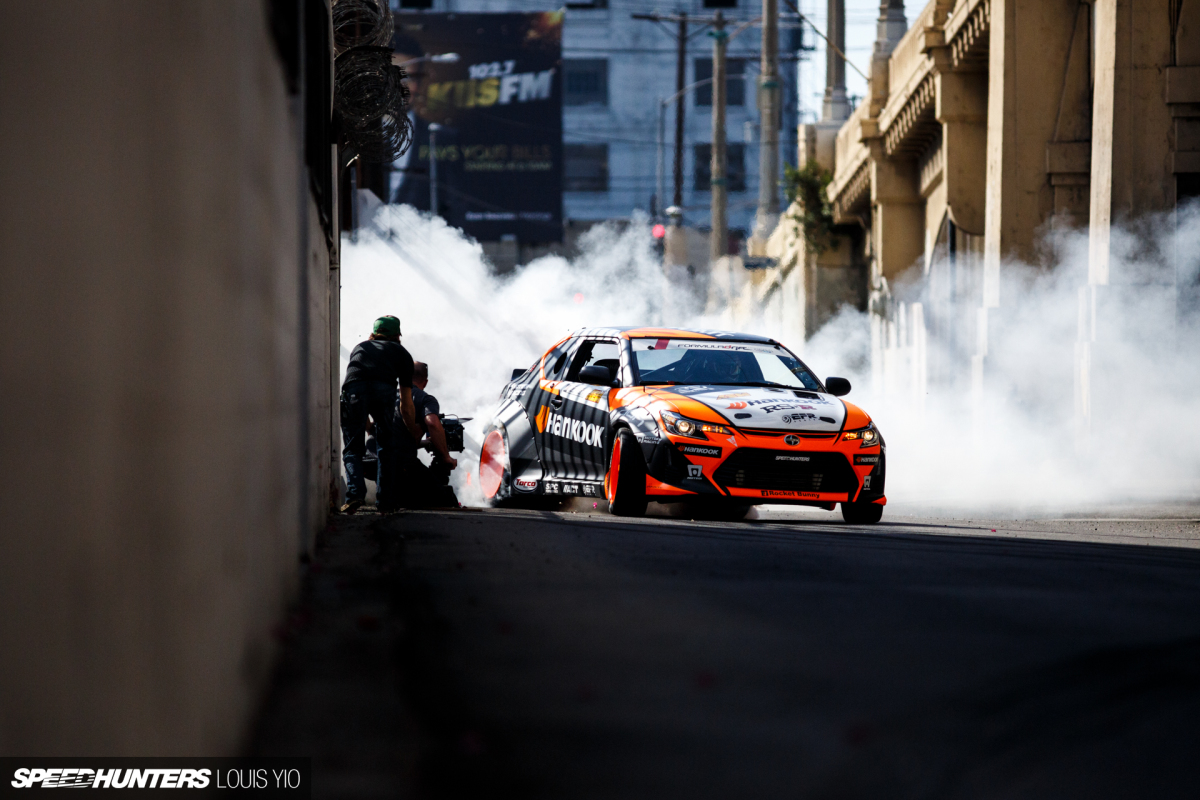 Because of the inevitable demolition, the bridge has been hired out for filming every week these past few months. Losing an iconic set location in Los Angeles is a big deal, so it seems like studios and production companies have tried to make the most of it before it's gone.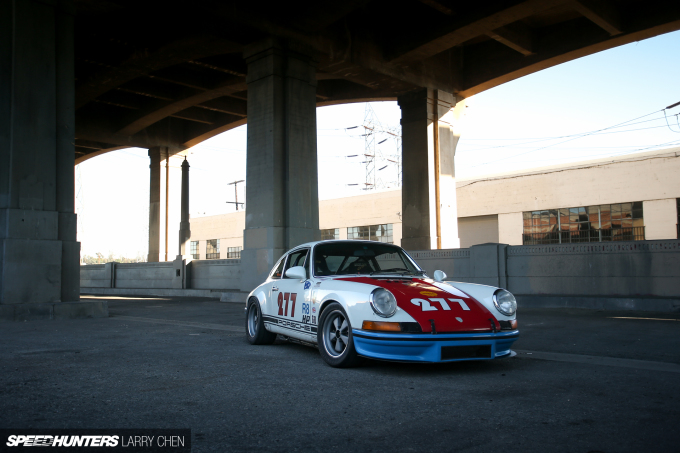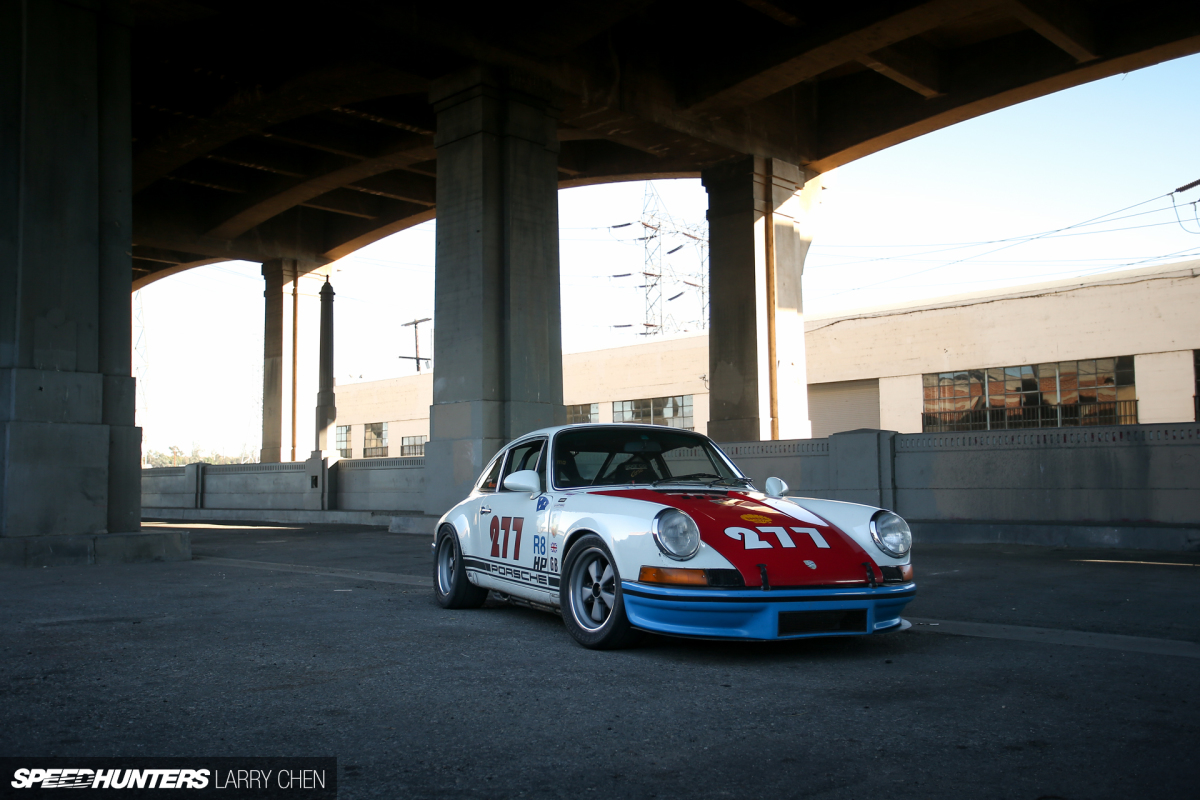 Everyone knows that the car culture in Los Angeles is one of the biggest in the world, and for us enthusiasts, the 6th Street Bridge is best known for a few of things. First, it's a great place for car meets. Second, it's a great place for photo shoots. Third, well, with the bridge being nice and straight and usually empty, some guys with heavy right feet that drive with a little extra 'spirit', may or may not have hit triple-digit speeds along it… As the demolition date loomed closer, LA local Magnus Walker decided to organize a little meet so that the local Los Angeles automotive community could bid their farewells to the bridge. Seeing as I only live a few minutes away, I decided to go and check it out.
The Meet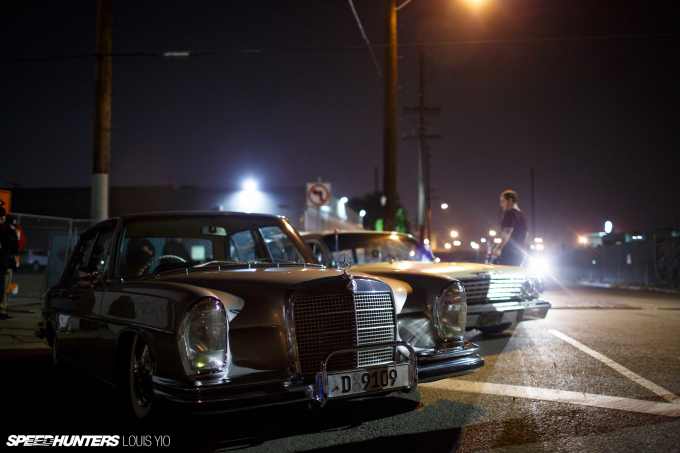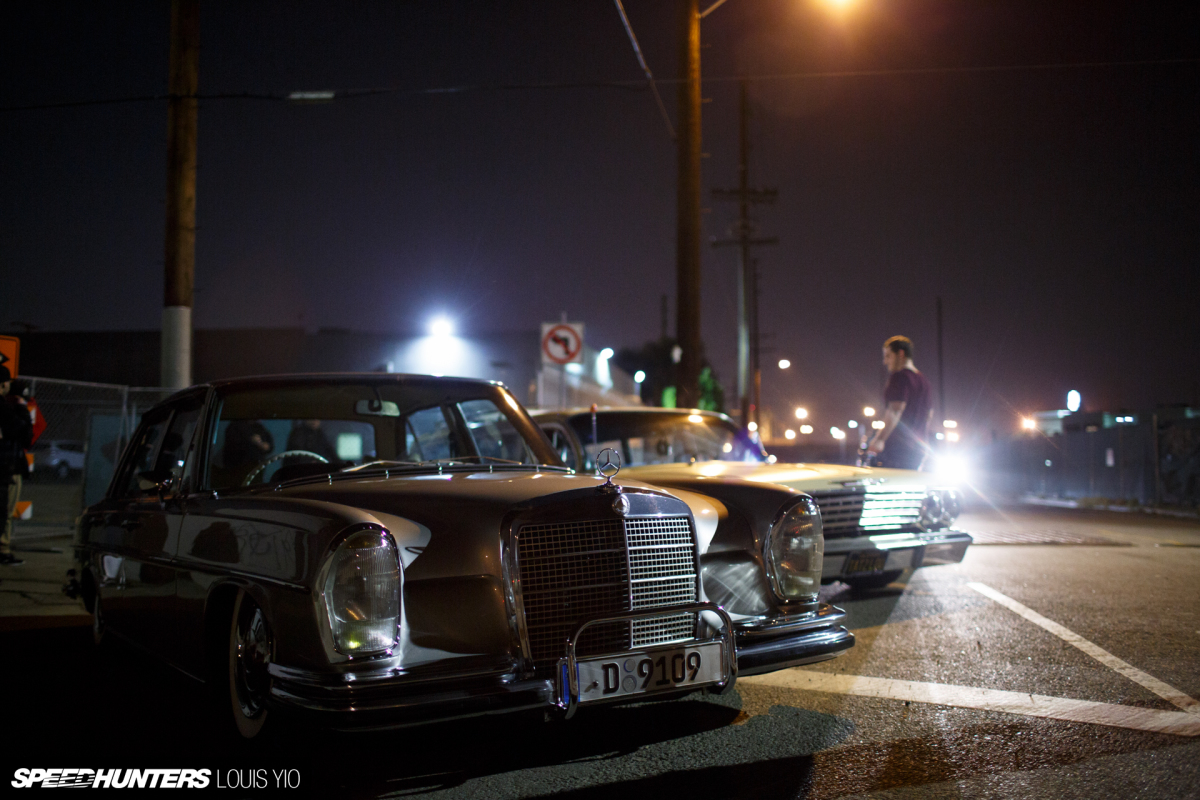 I arrived early, mainly because I was expecting this event of sorts to be a little bigger than the normal car meets I attend. The first car I saw was an immaculate Mercedes-Benz on bags – a right-hand drive import from Jamaica no less. Keep an eye out on Speedhunters for a full feature…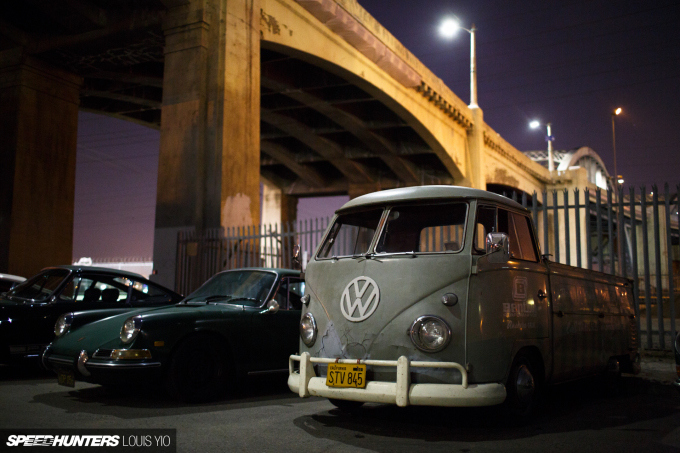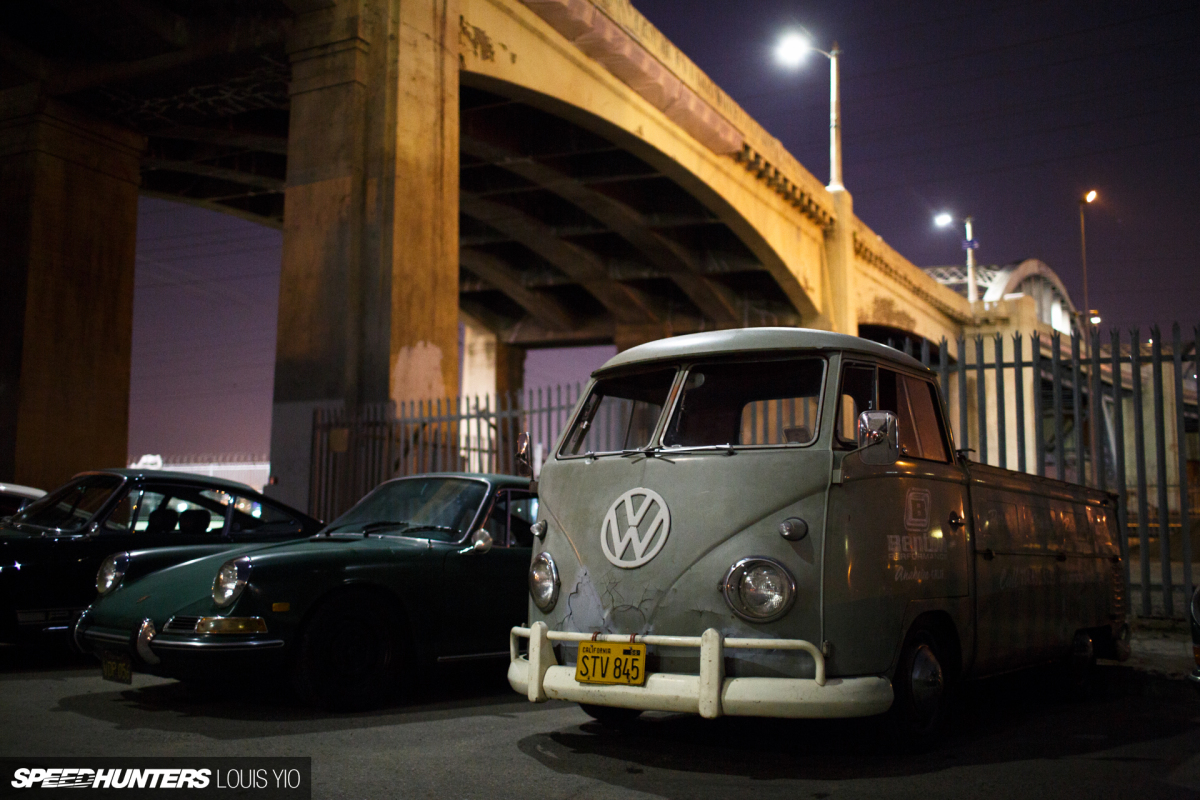 As I made my way around the cars, I noticed a large amount of Volkswagens, and not just Beetles.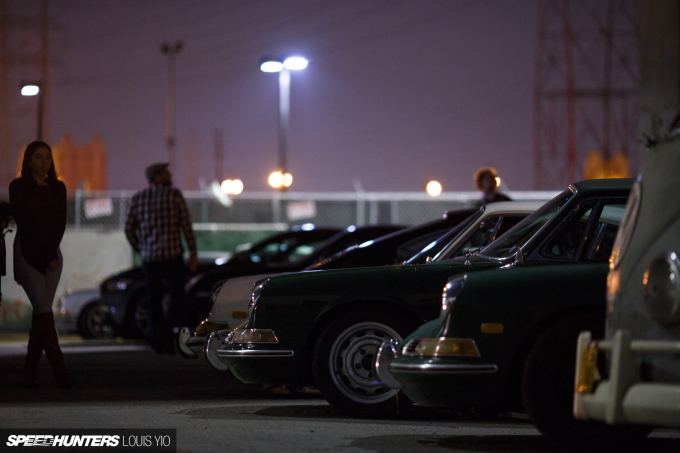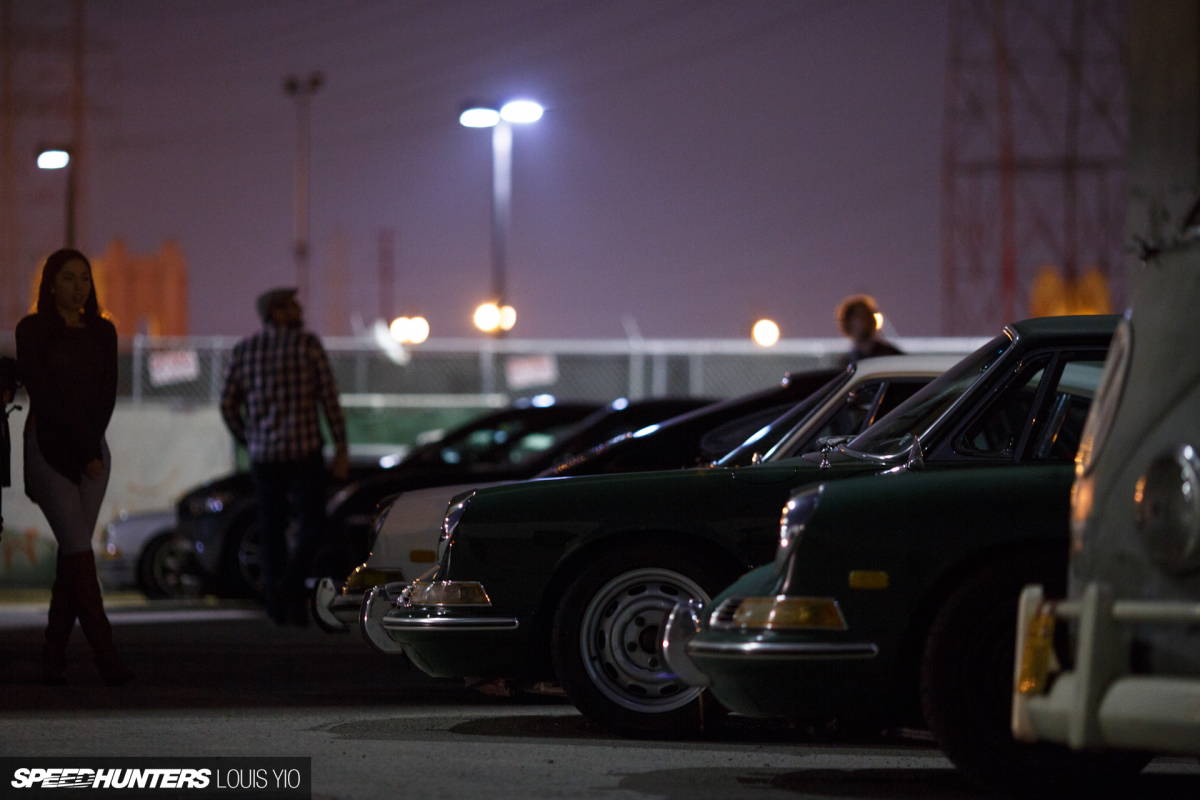 By this time it was still half an hour before the meet was supposed to start, and the main parking area directly under the bridge was already packed full.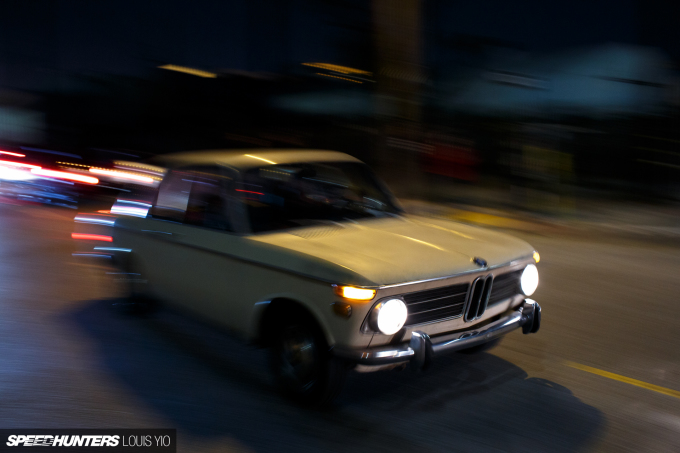 But cars kept rolling in left and right.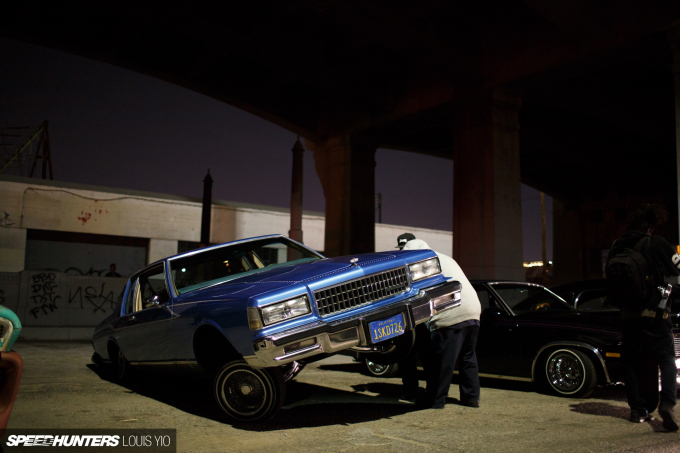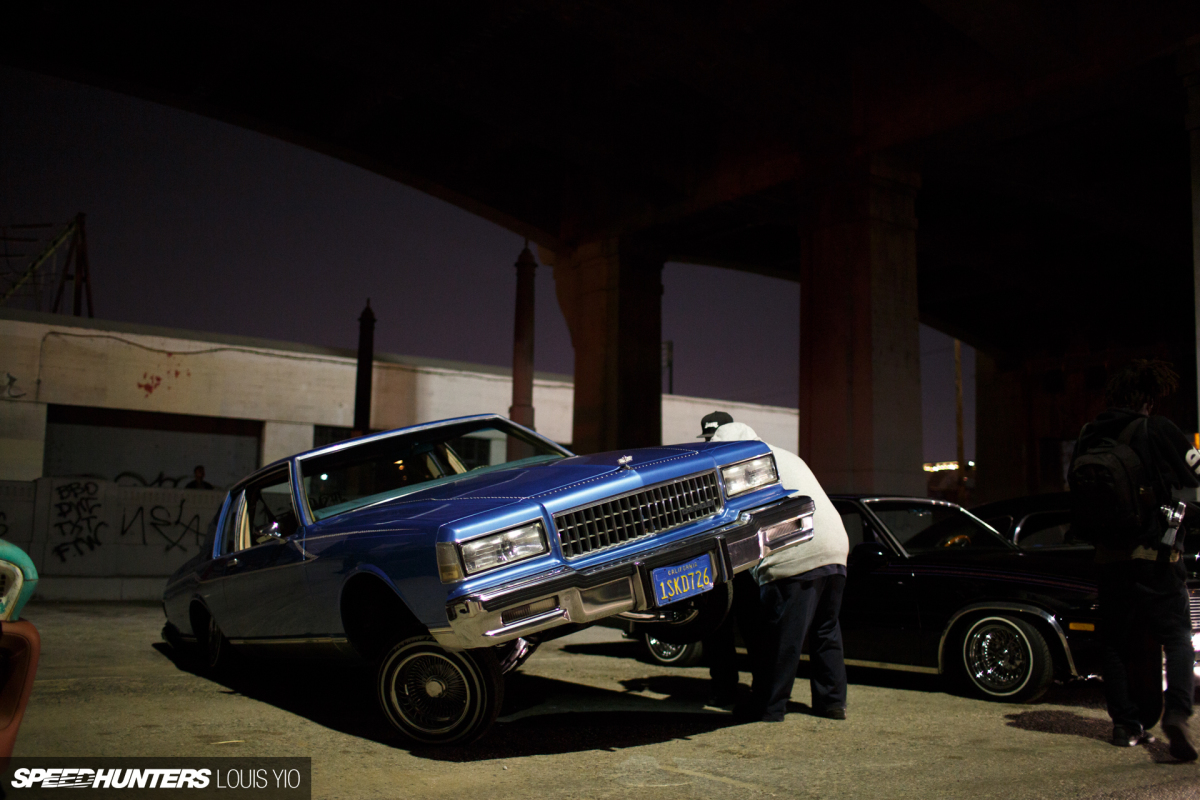 You really can't hate low-riders; you honestly can't. They're just so cool in so many ways. I've always wondered how comfortable it is inside one as it hops up and down though.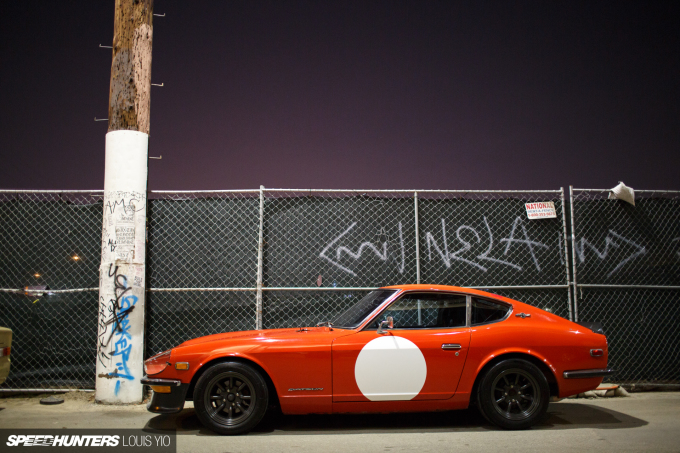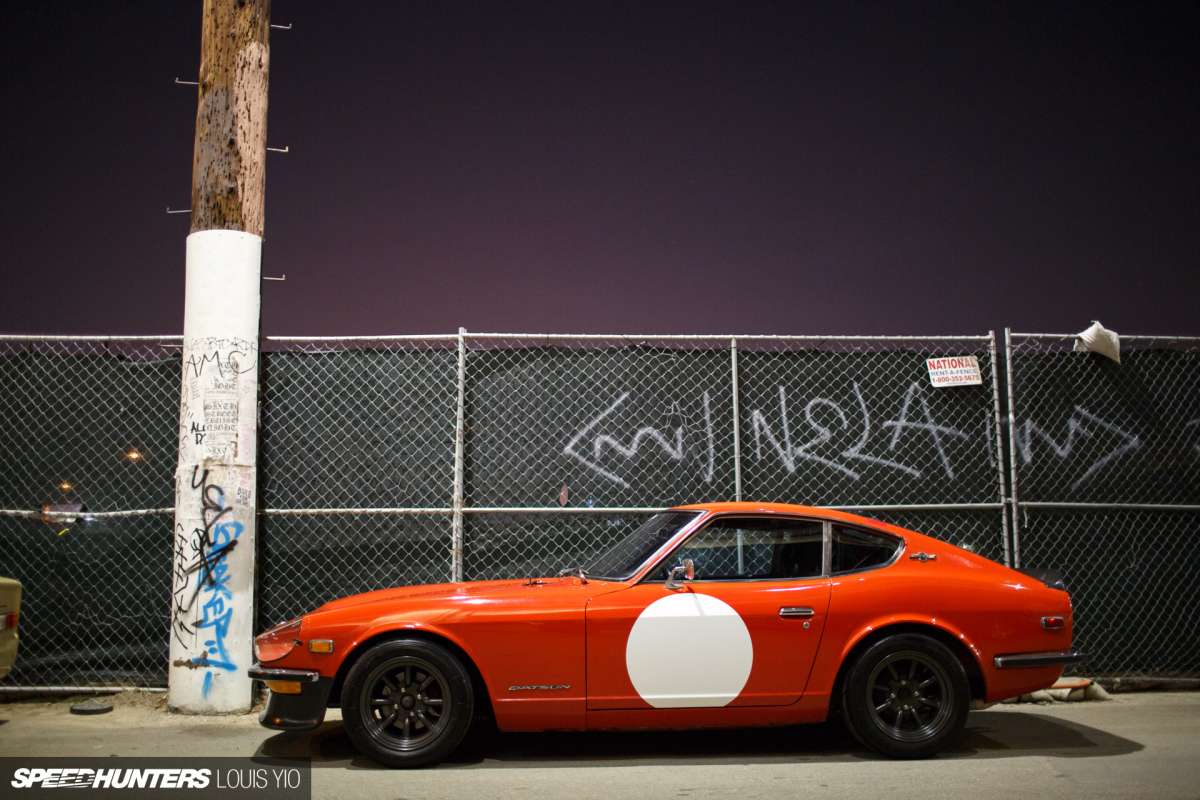 Hey, this car looks somewhat familiar… It's Larry's Ole Orange Bang, right? Actually, no, this particular 240Z is owned by Dave Scholz who was featured on Petrolicious a few years back.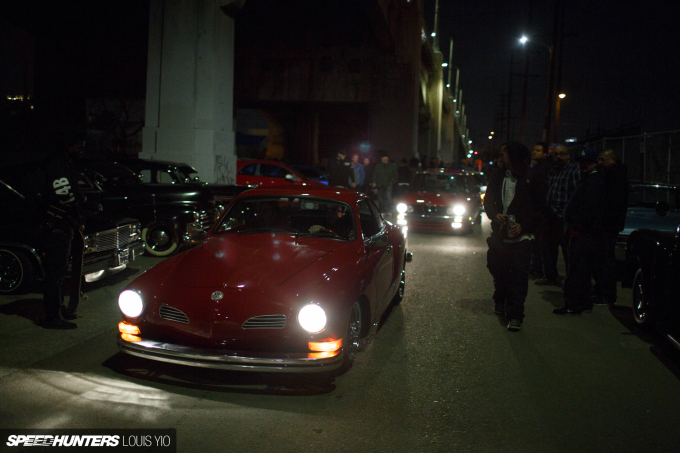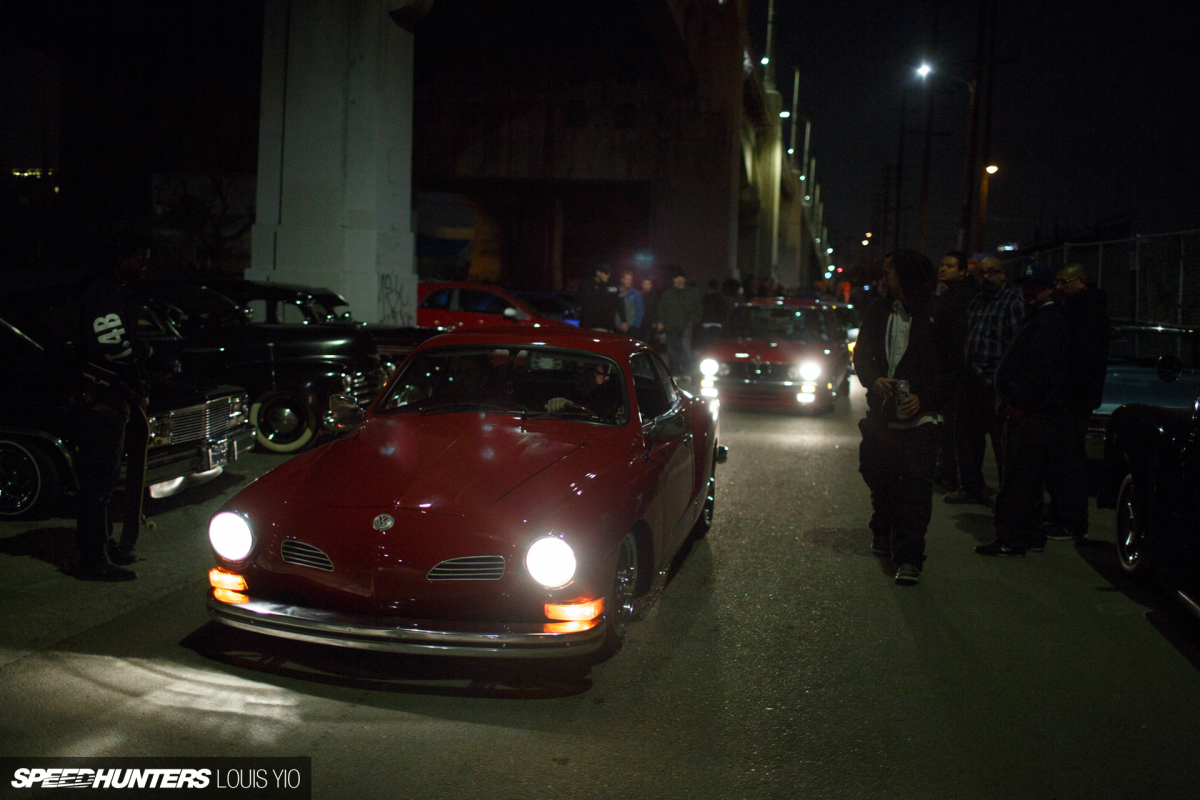 After walking around for what seemed like 30 seconds, the location had fully packed out. This was probably one of the most diverse car meets I've ever attended. I mean, how often do you see a low-rider at the same event as a Volkswagen Karmann Ghia?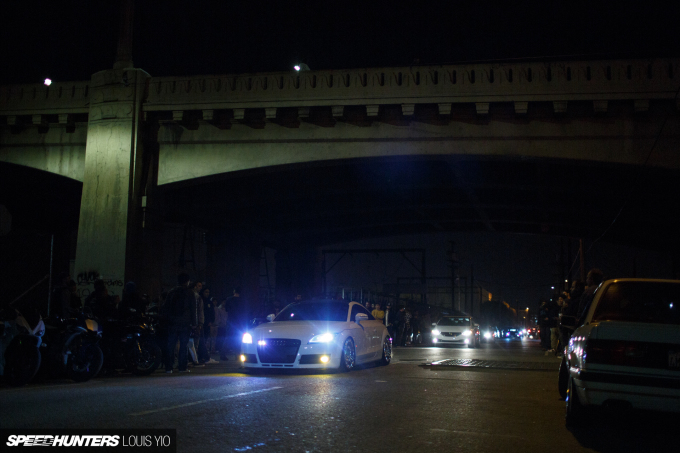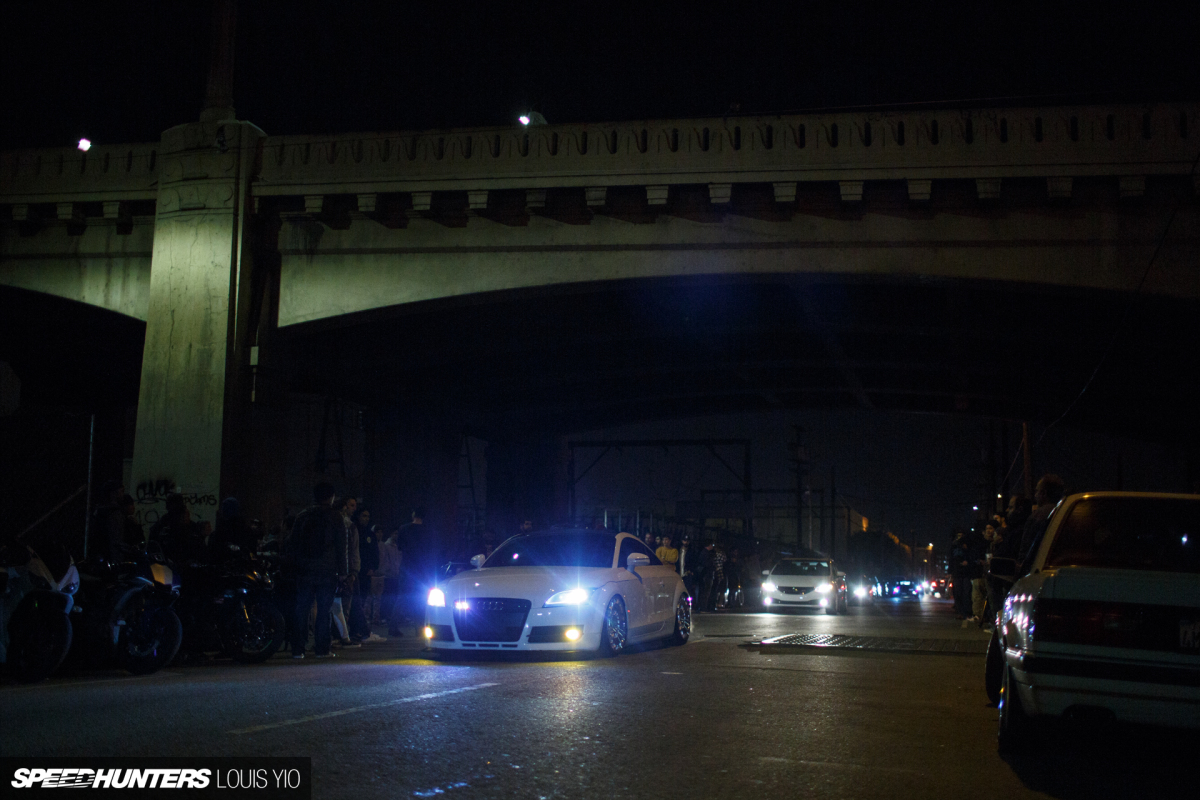 Let's not forget about the slammed cars either. I secretly want an Audi TT of my own.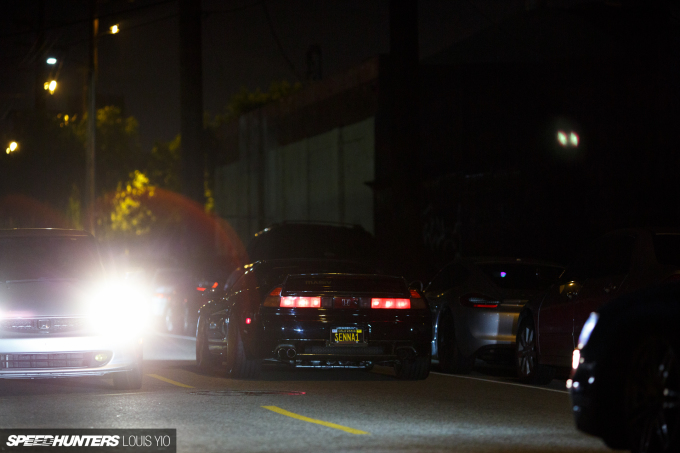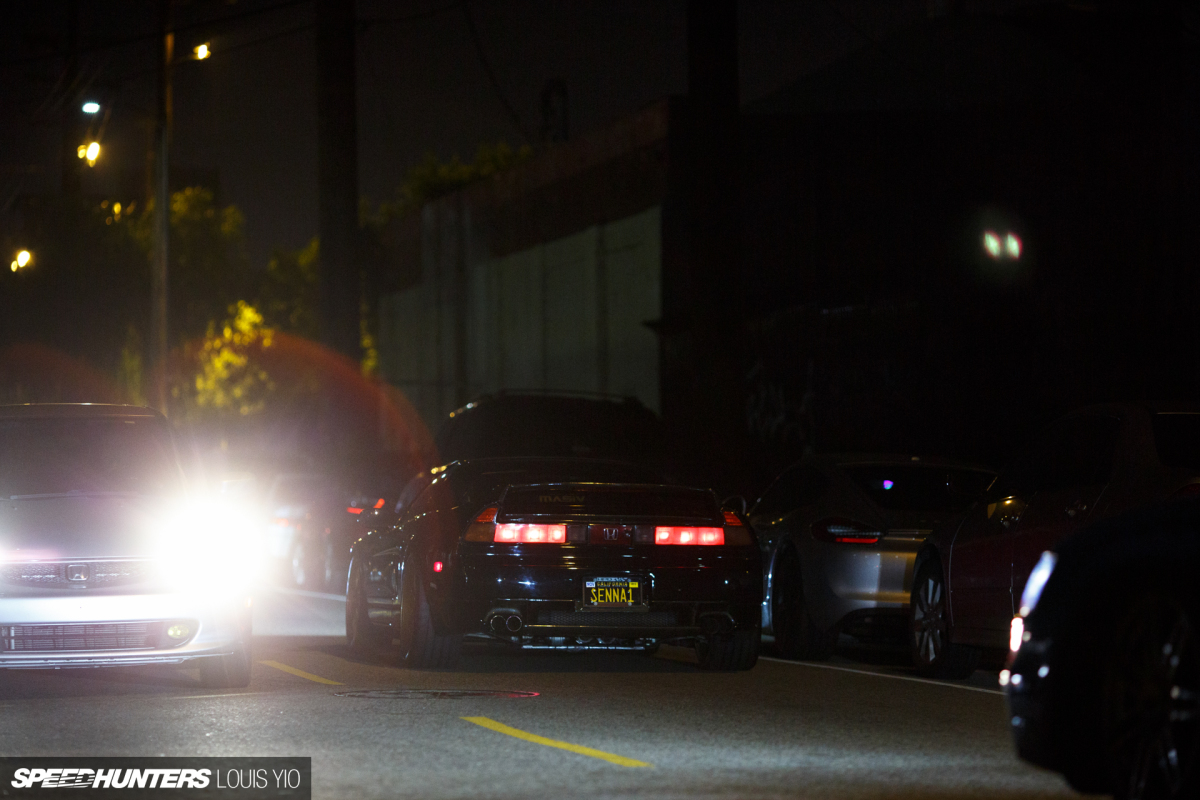 One of the few NSXs out was running Senna-approved plates.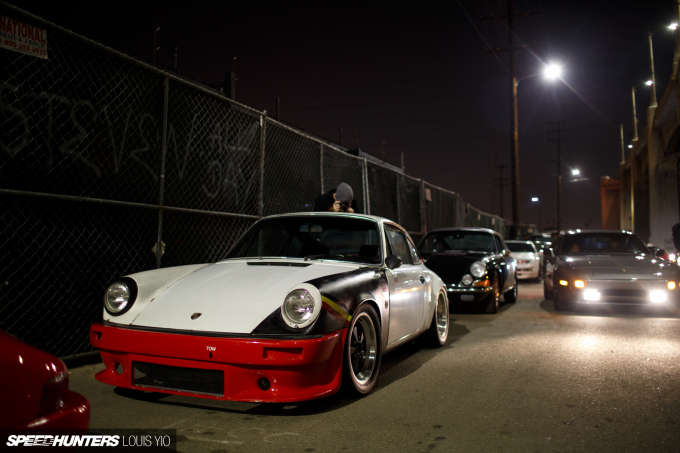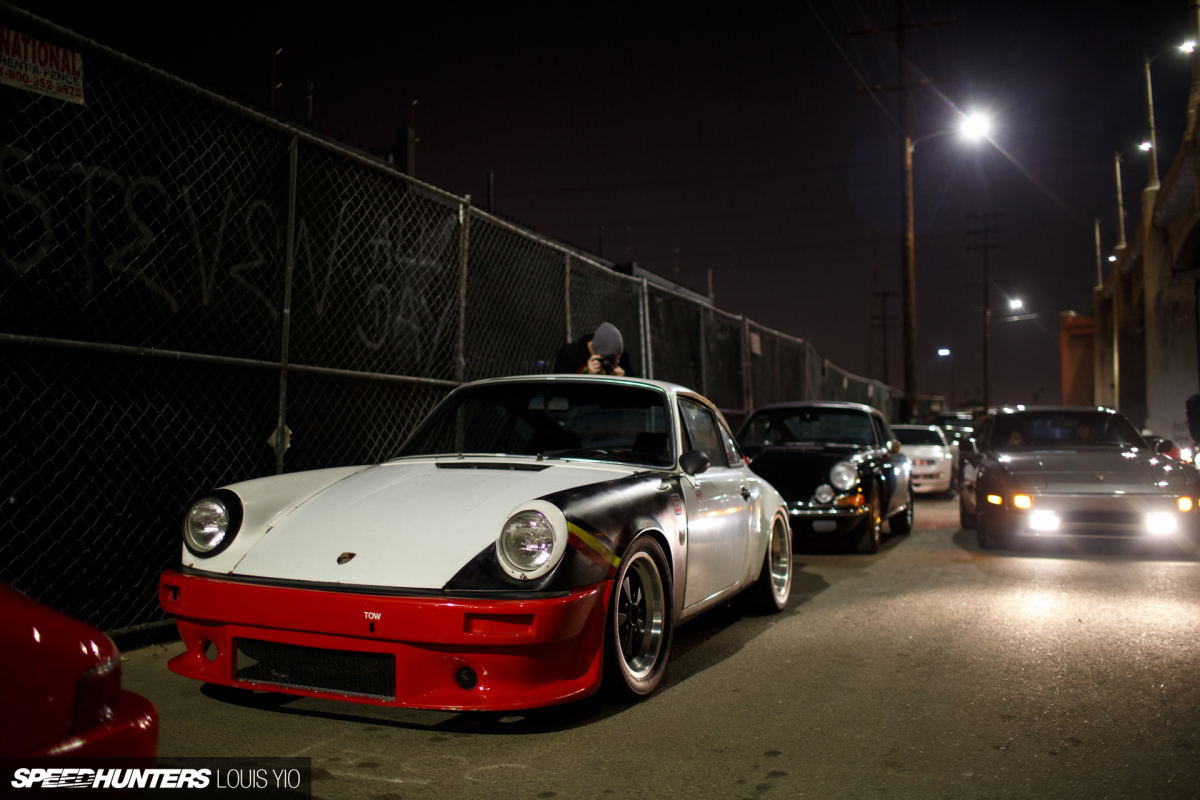 A true outlaw. I love that owners of Porsches not only drive their cars, but they modify them too. The affordable supercar we call a sports car.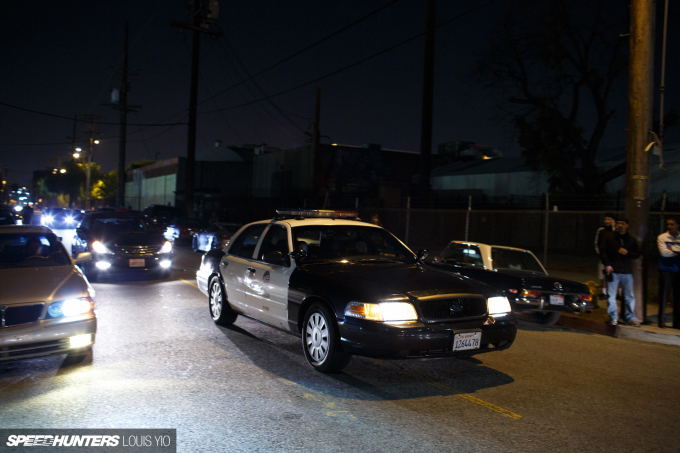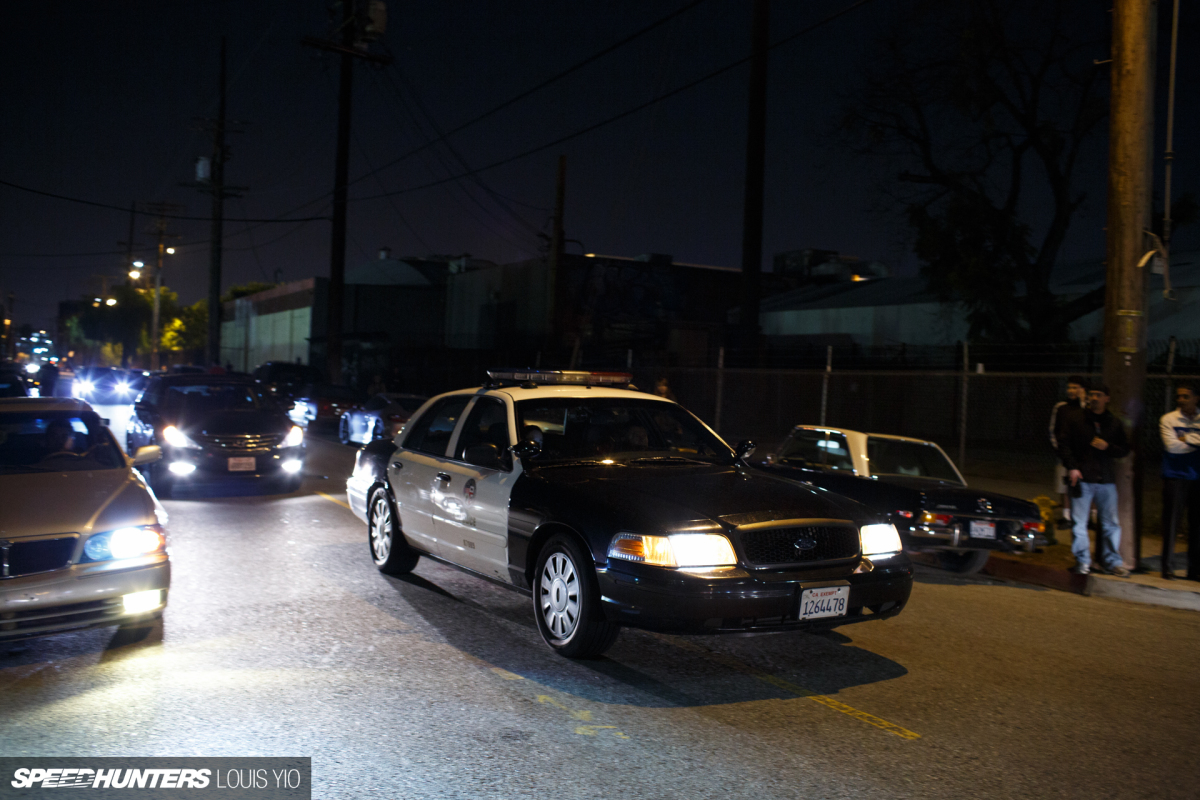 The LAPD drove by every now and then to make sure things were in check, but I don't think anyone received a ticket.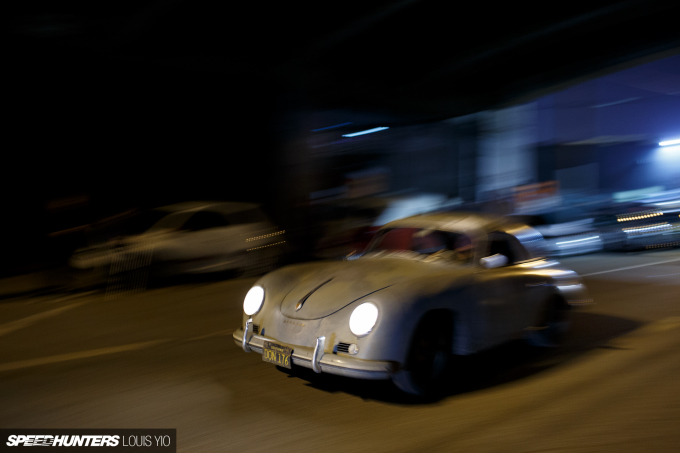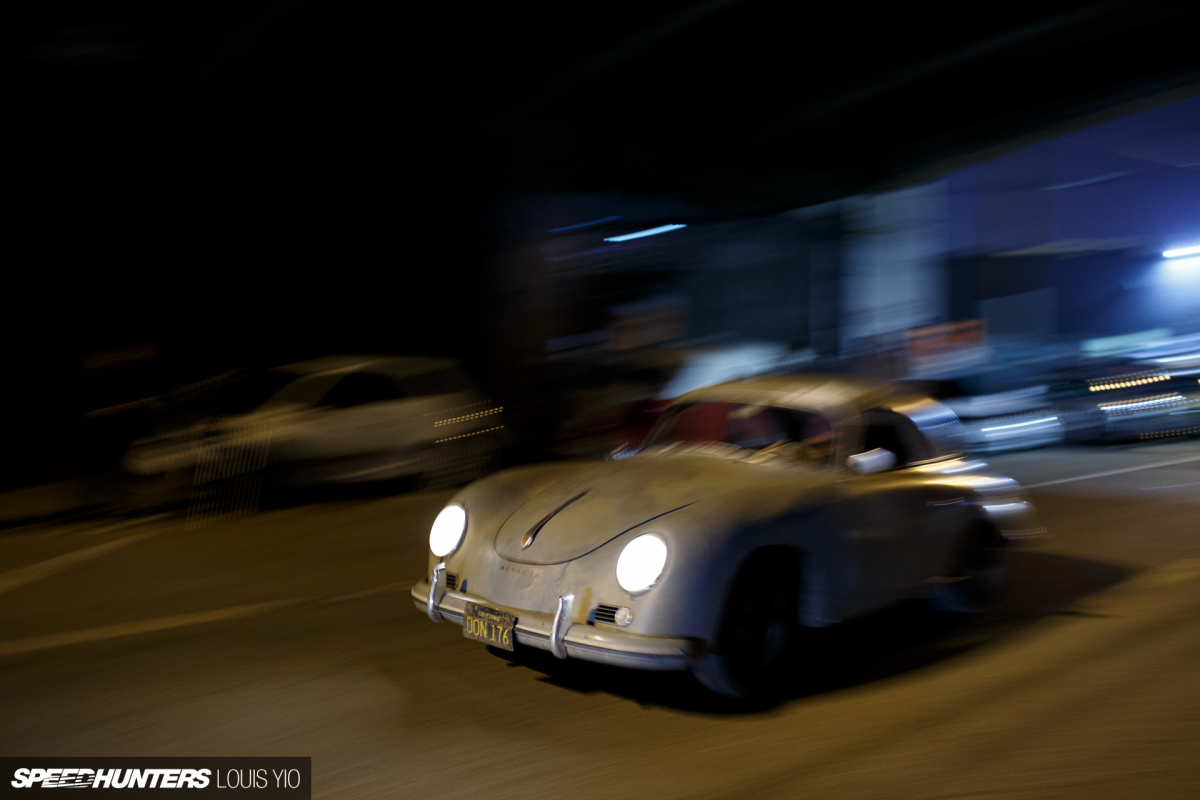 Another Petrolicious-featured car, and one that's driven, hard! Owned by a Matt Hummel, the Porsche's story is a good one, and definitely worth a watch. I'm pretty sure I won't be the only person who has looked up 'Porsche 356′ on Craigslist at least a couple times…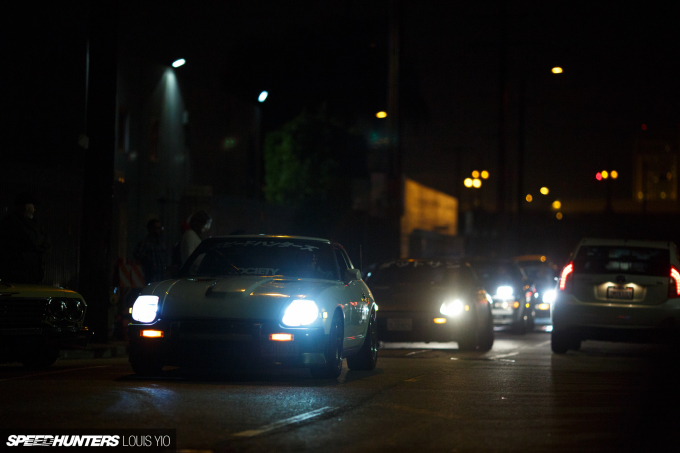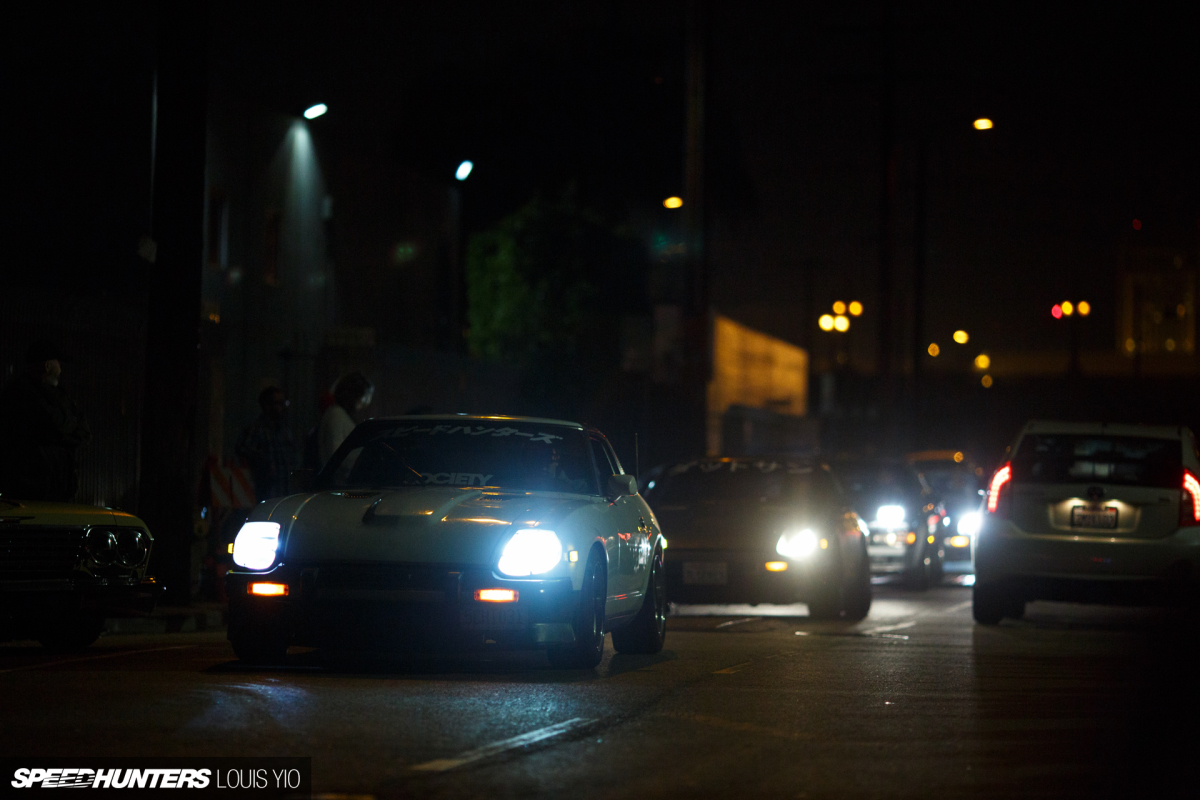 It's rare to see a 280ZX nowadays, but I was liking this one a lot. The owner was also rocking our Speedhunters Katakana windshield sticker!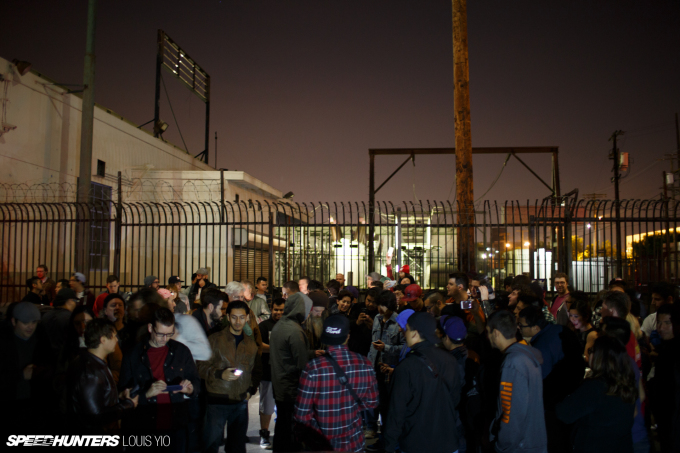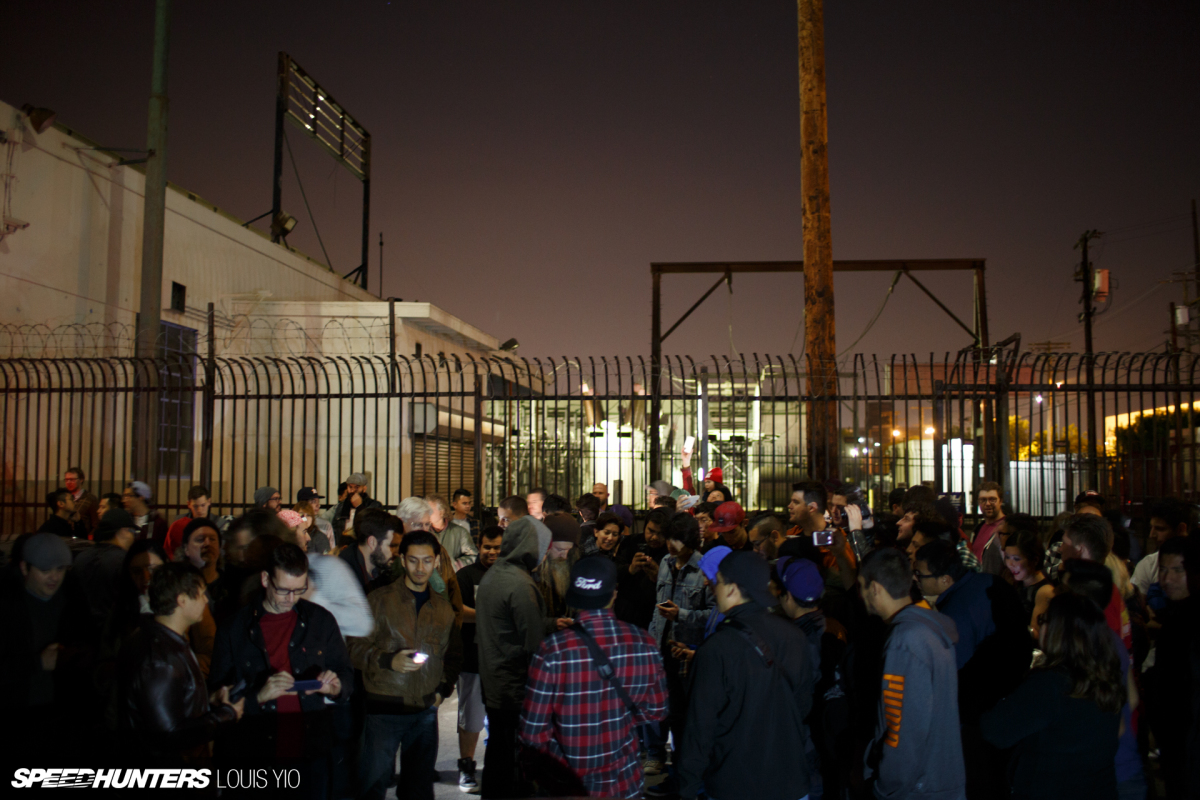 Right around 9:00pm, Magnus rolled in and was instantly surrounded by fans. I don't think Justin Bieber even receives this sort of attention when he gets out of his car.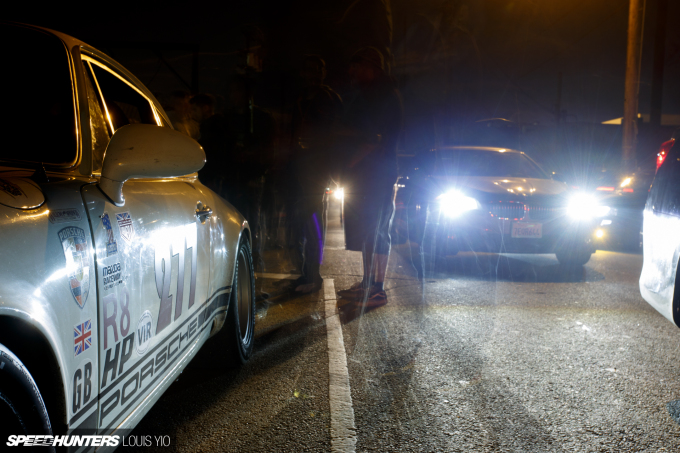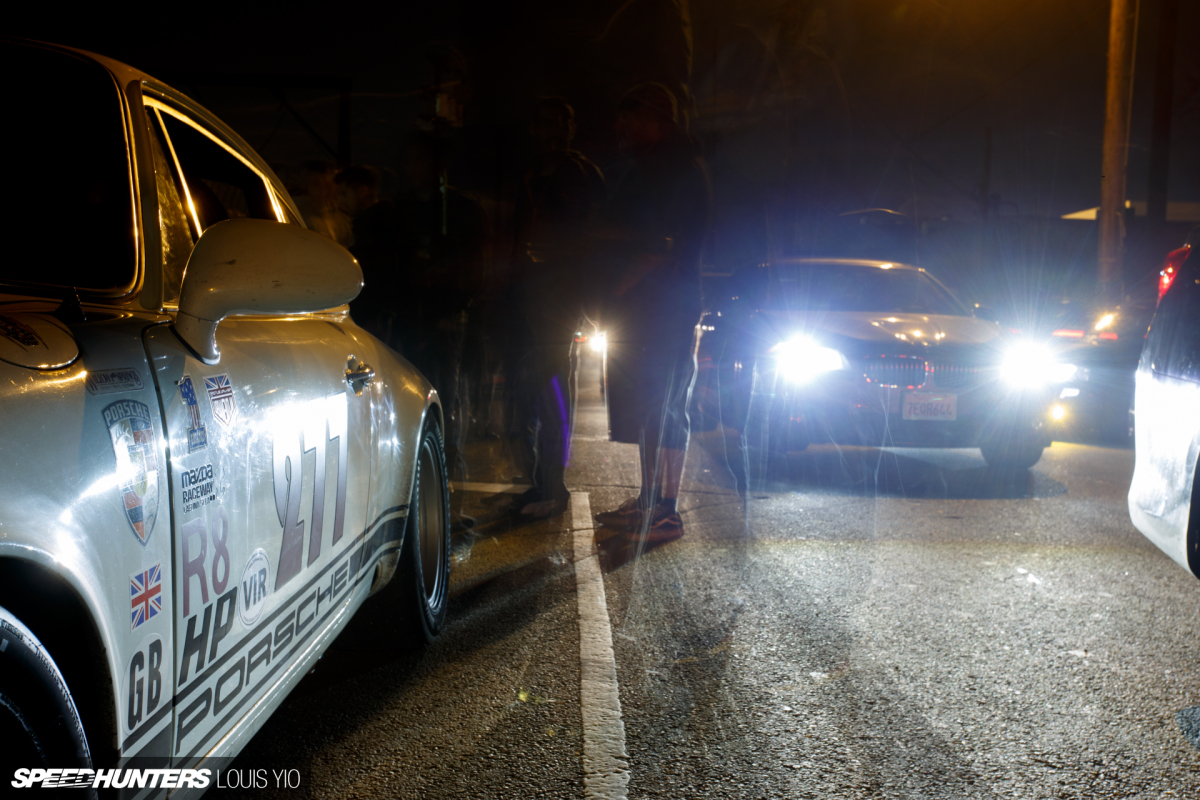 Magnus parked his 277 car front and center, and it too drew an instant crowd.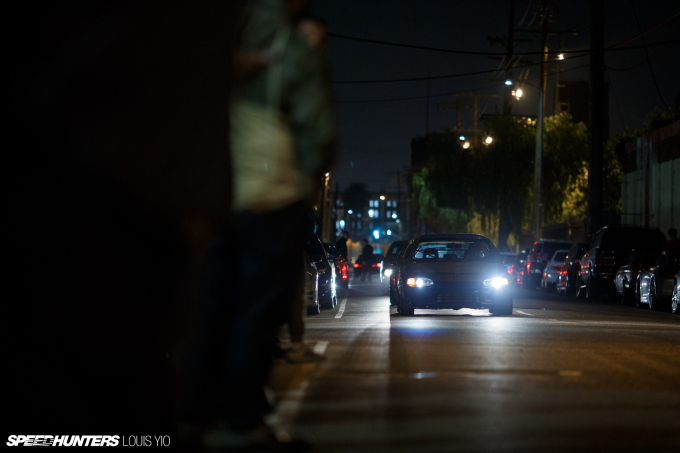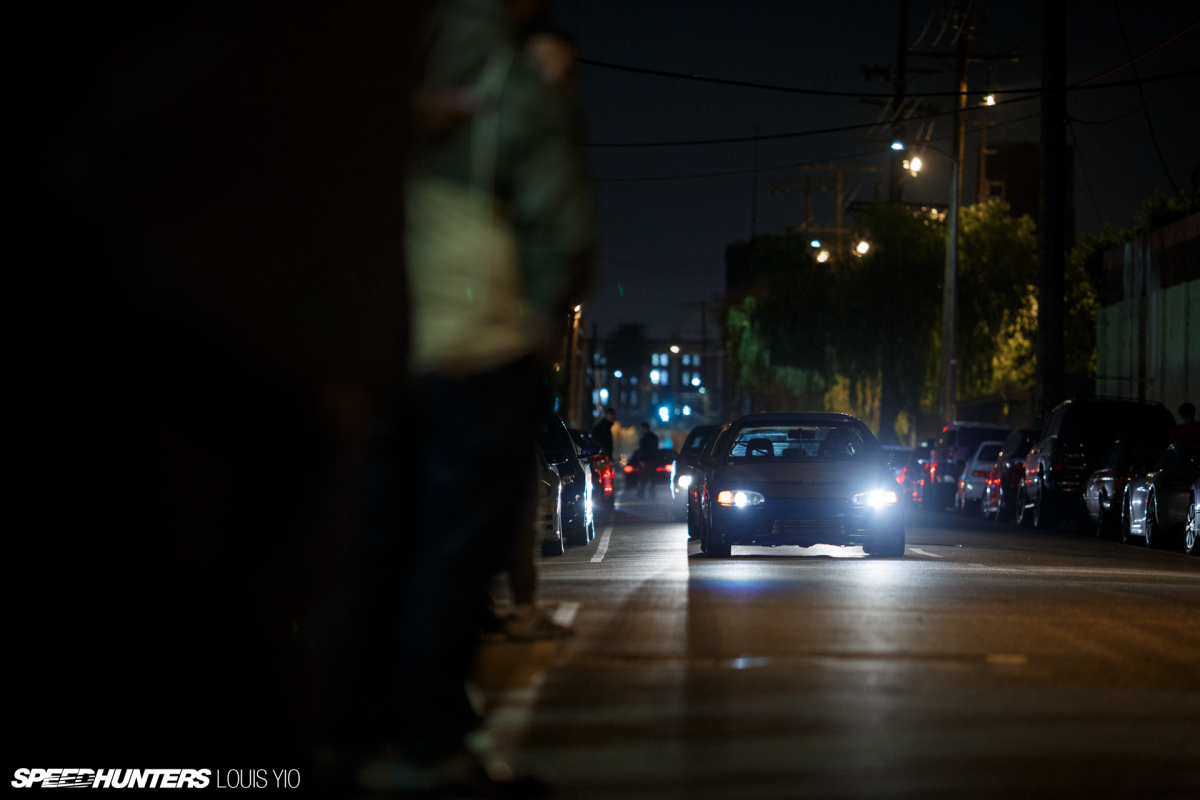 With around 500 people in attendance and more arriving by the minute, I saw this EG Honda Civic roll by. I really wanted to take a closer look at it, but the owner never stopped or parked pretty far away.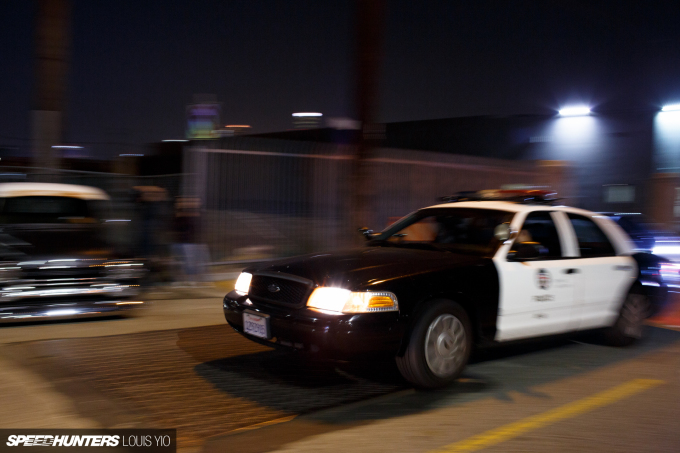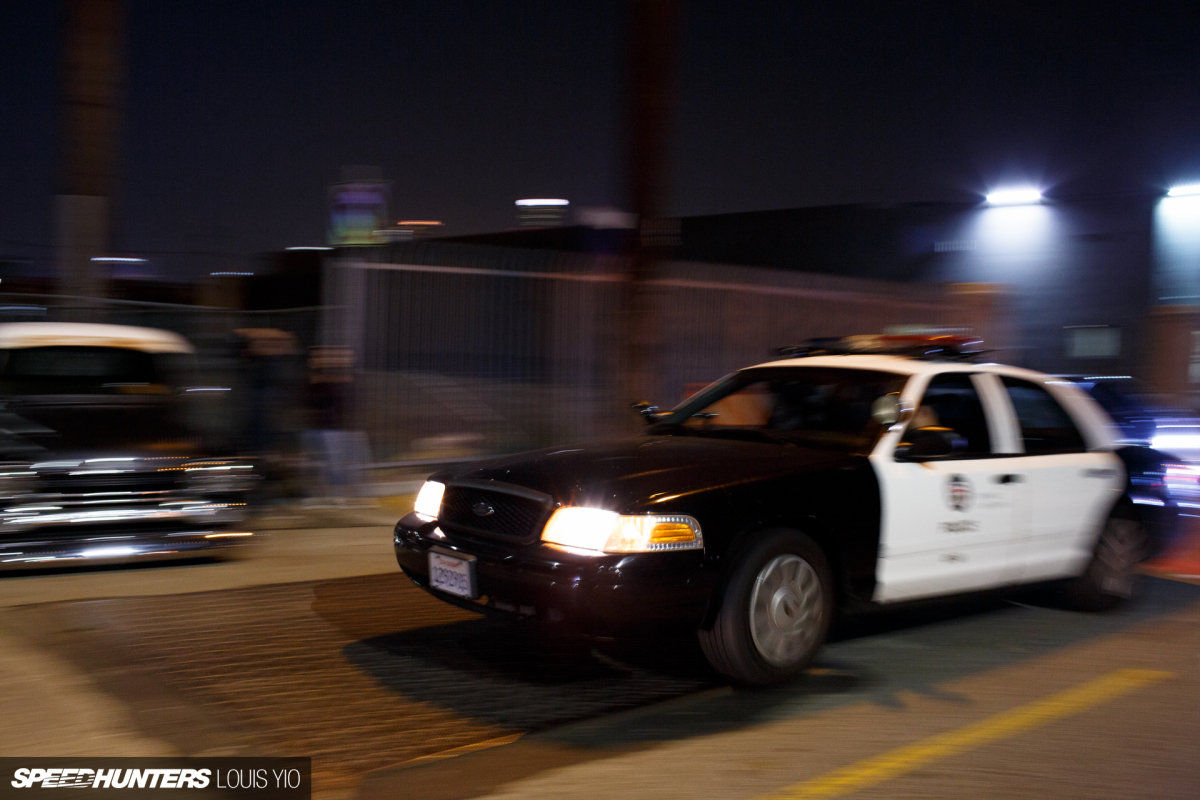 It seemed to me that law enforcement was now only driving by to get a closer look at the cars, which was cool.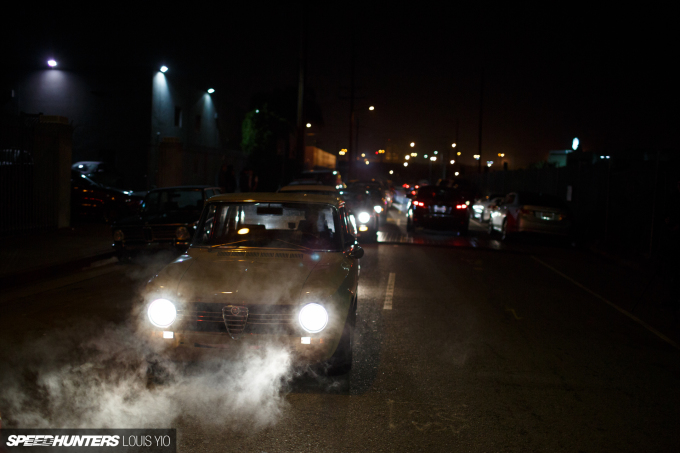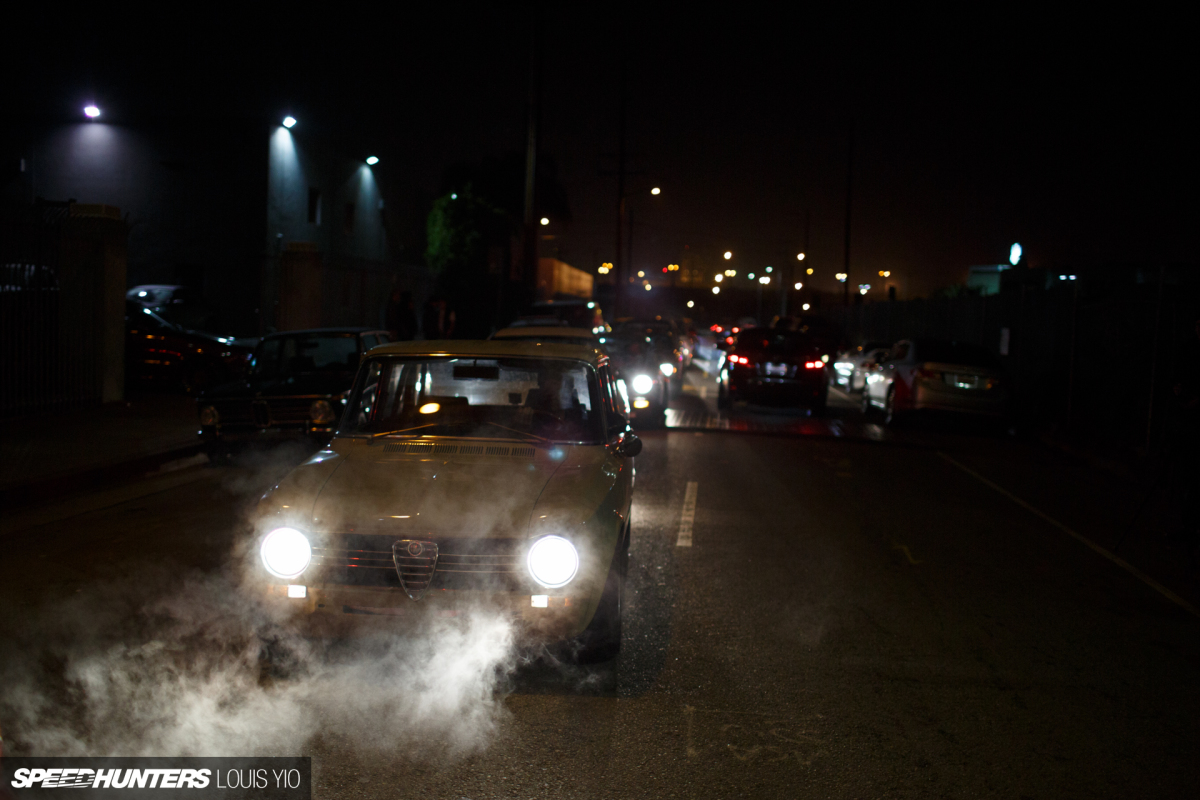 Alfa Romeos are pretty rare in the States, probably something to do with the brand pulling out of the market here in the mid-'90s. It made a return in '08, but you still don't see many Alfas around. This Guilia stood out with its beige color, and again is another car that's been previously featured on Petrolicious.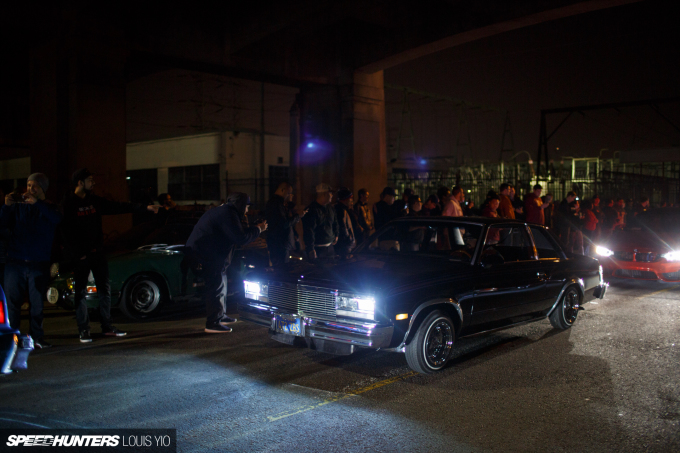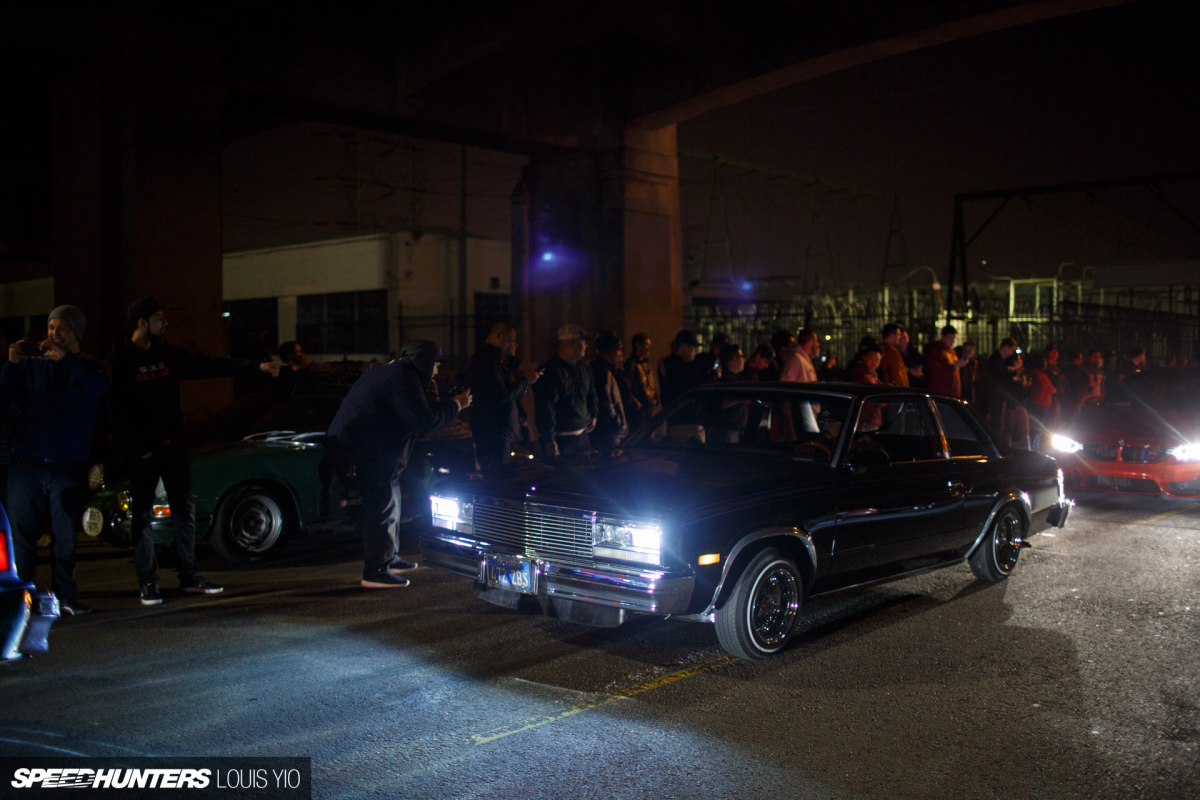 At around 10:00pm people started rolling out, but with cars still rolling in, the traffic quickly piled up.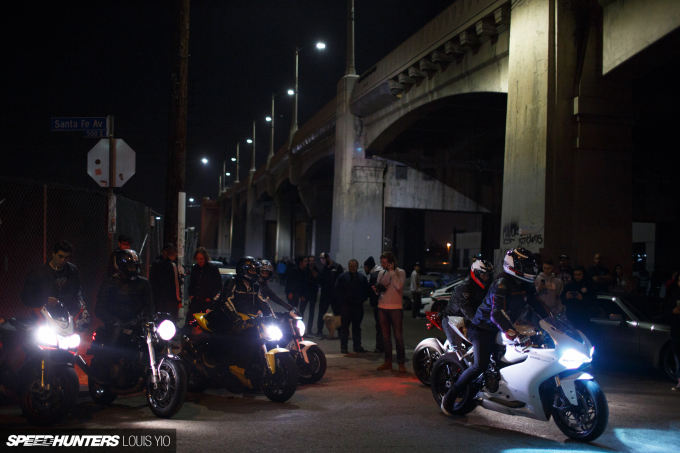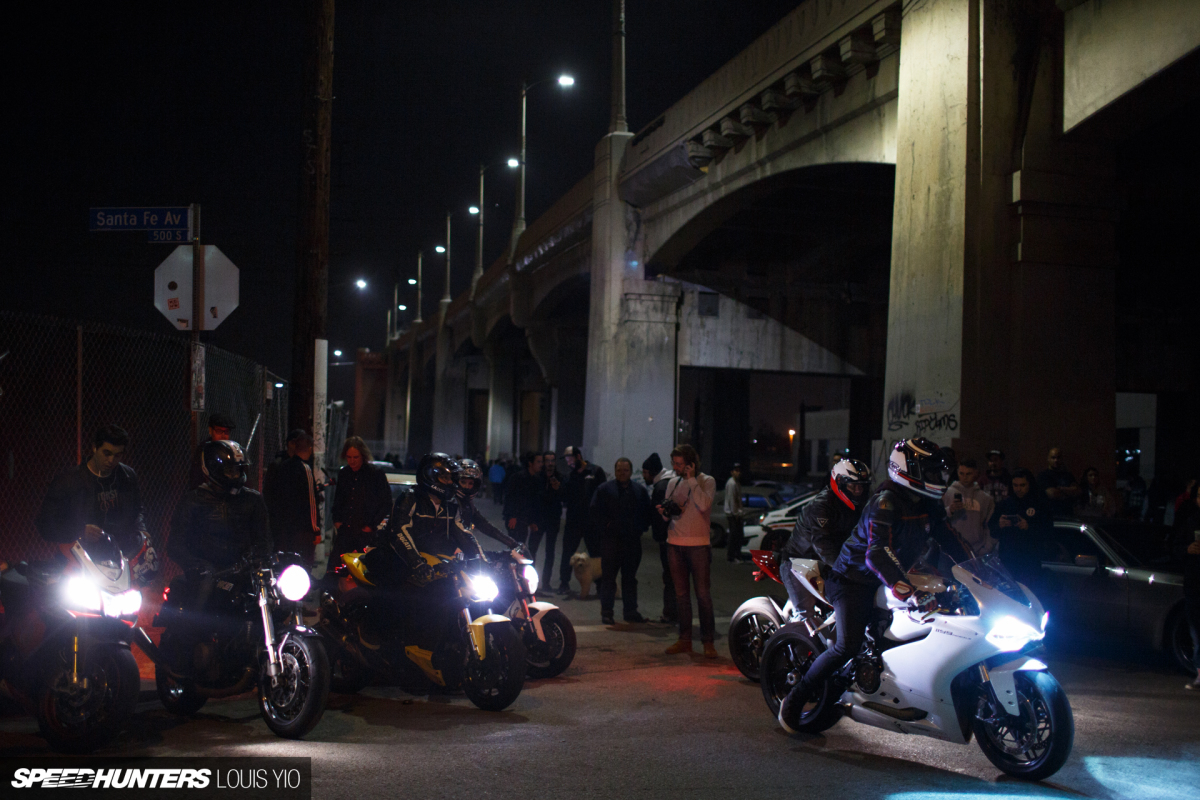 Some weird contraptions on two wheels showed up for the meet as well.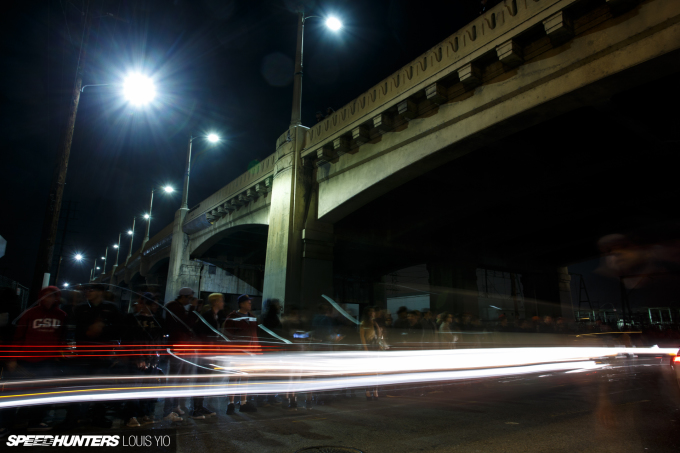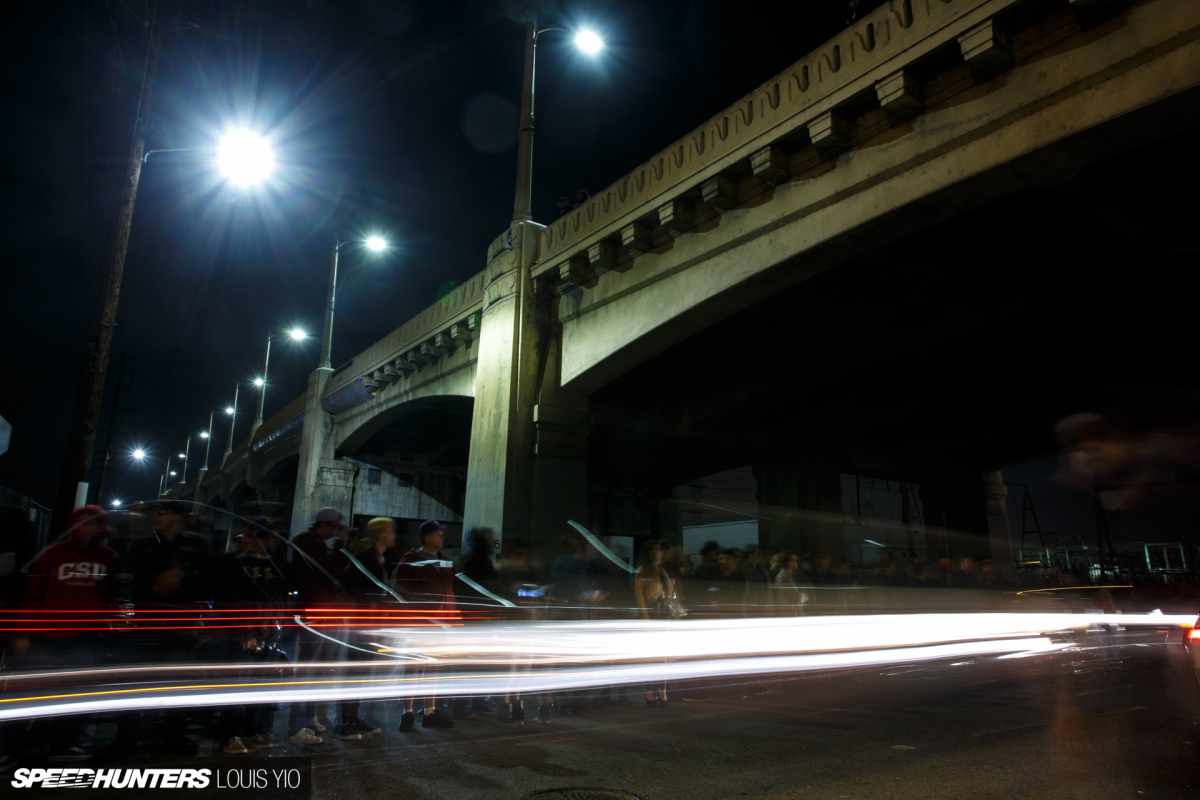 With the crazy influx of cars driving through, most people decided to stand by the street and watch on.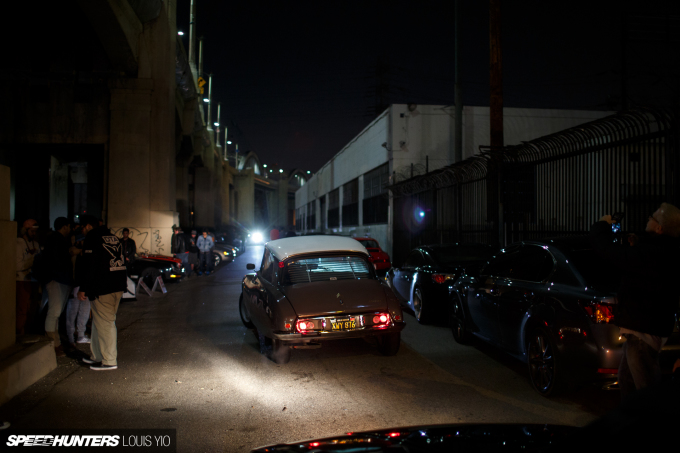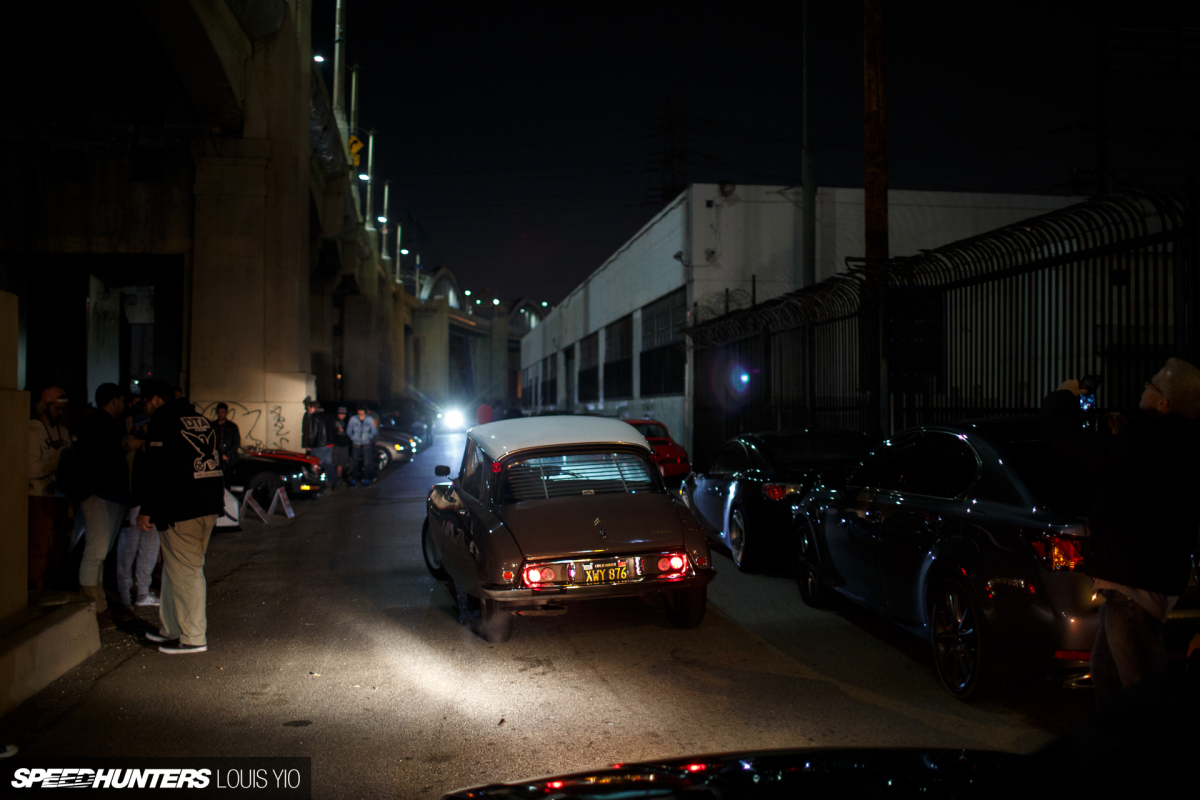 I can count the number of times I've seen a Citroën in the wild. Twice. But this was the first time I've seen a DS, and it looked like it had just rolled off the showroom floor.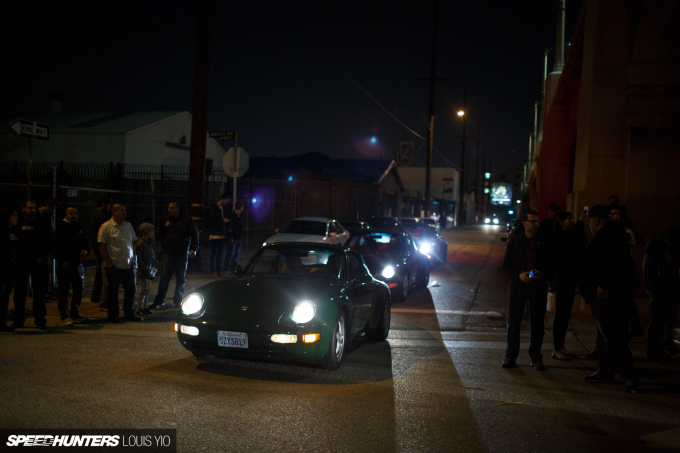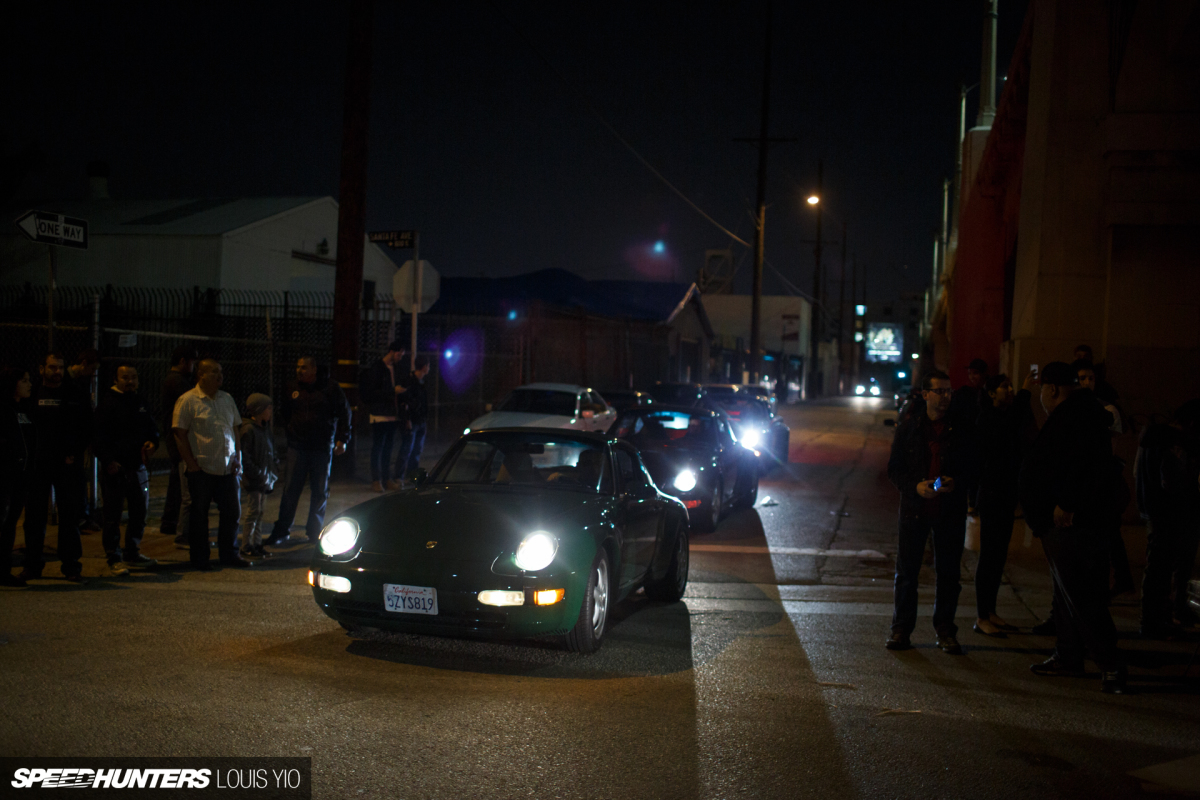 The 993 posse arrived a little late.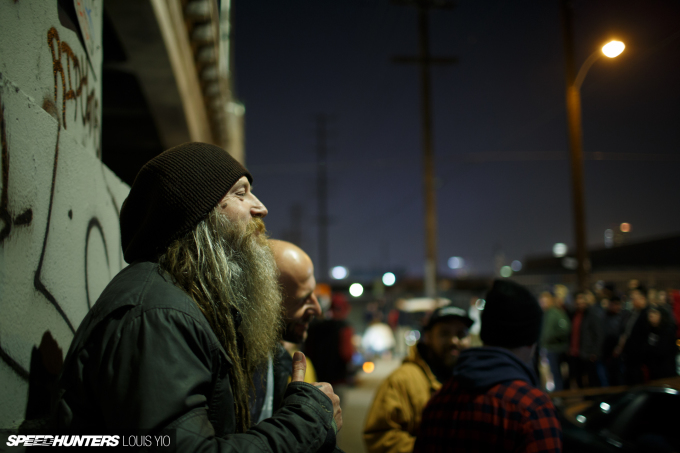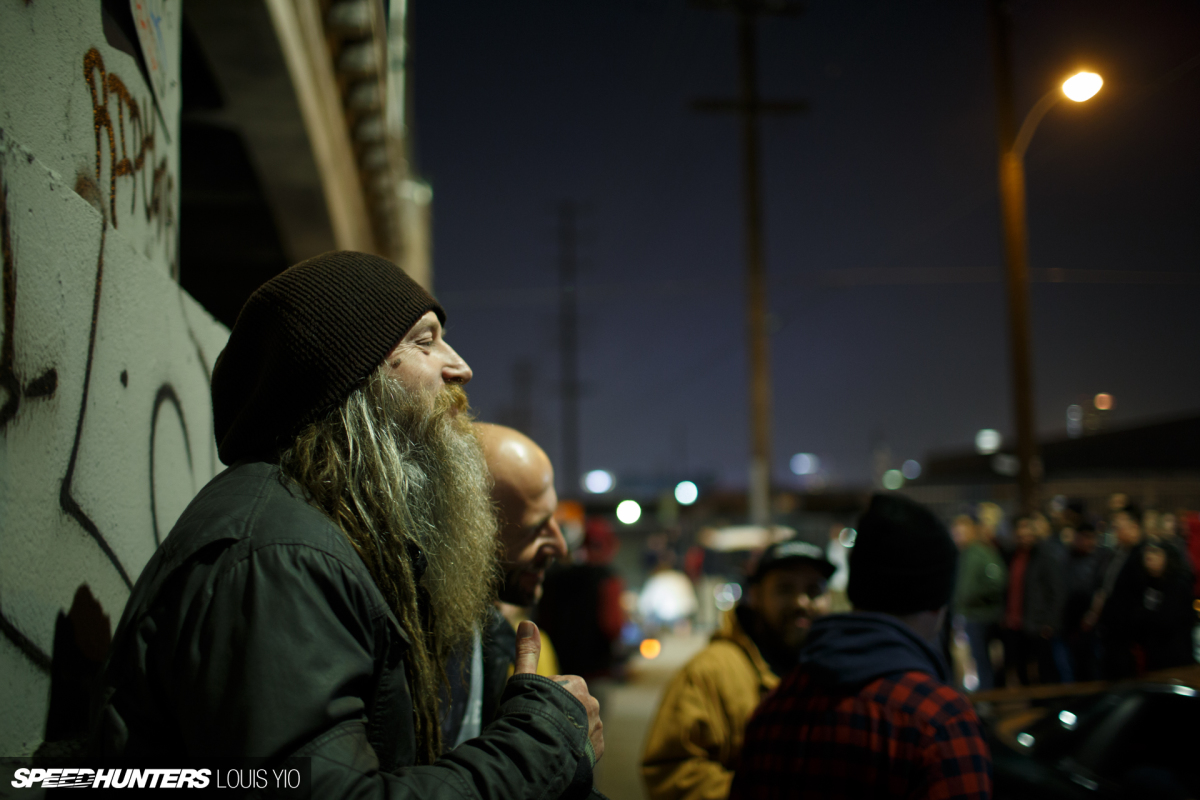 Magnus spent most of his time at the meet taking pictures with his fans. I don't think he even managed to check out all the cars!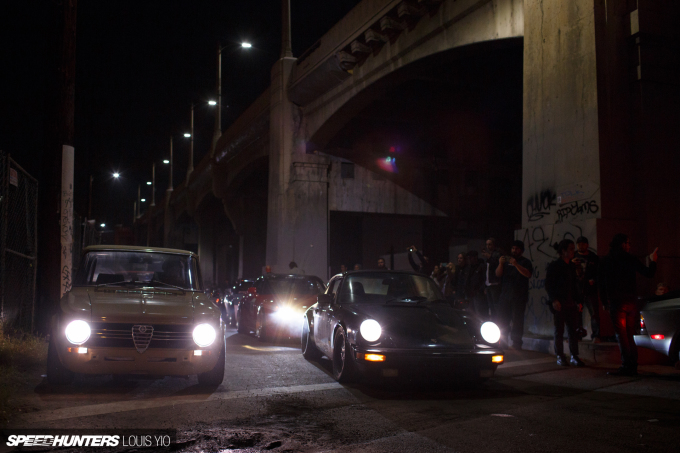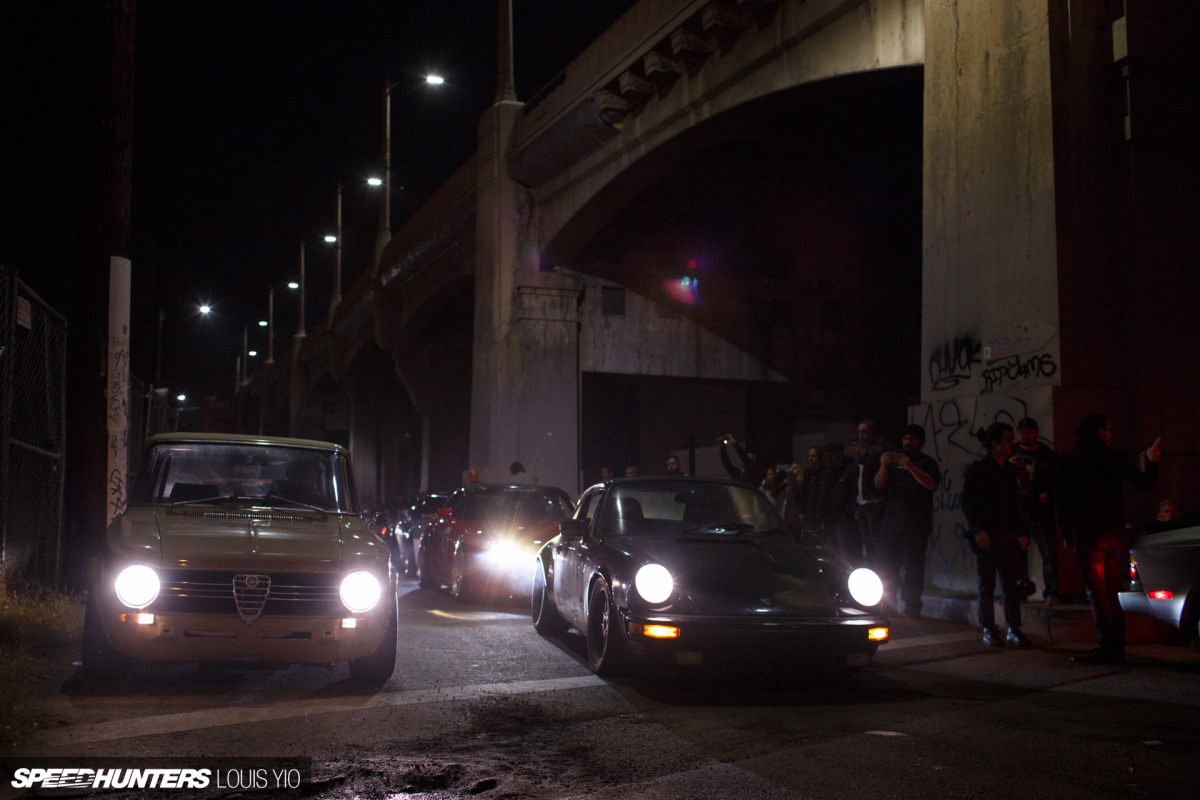 Around 11:30pm I decided to call it a night and head back home.
Although the 6th Street Bridge is now officially closed ahead of final preparations for its demolition next week, I really hope Magnus hosts a few more car meets like this at a different location in the future. This one brought out guys from every part of the automotive community, and it made for an unforgettable evening.
Louis Yio
Instagram: lusciousy
Additional Photos by Larry Chen
Cutting Room Floor