As I've said time and time again, the reason we love 1960s drag racing so much is because the sport in that era was full of cars that had personality and character. Are modern drag cars fast and safe? Sure. But today's cookie-cutter aerodynamic racers are a far cry from the radical, experimental machines that filled the staging lanes in the '60s.
And that brings me to Leggin' It, a 1965 Plymouth Barracuda owned by Joe Hickenbottom that I came across at last year's California Hot Rod Reunion.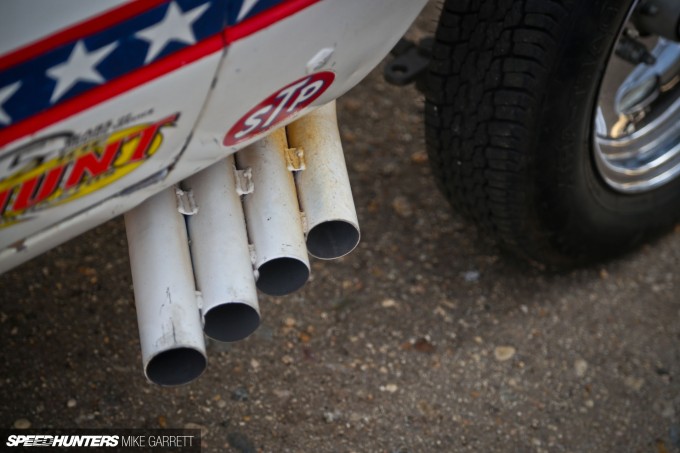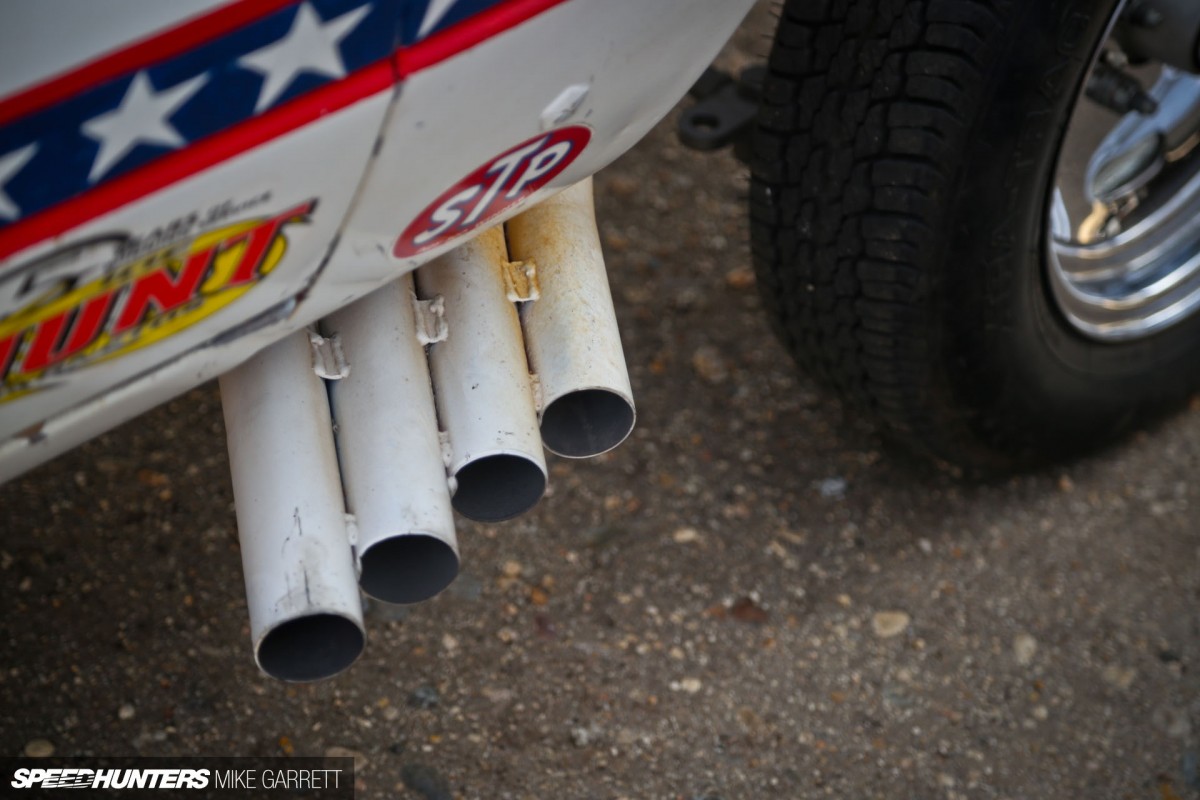 This Mopar build represents all that's great about 1960s gassers, with a perfect mix of patina and all of the cool period-style modifications that made these cars so memorable.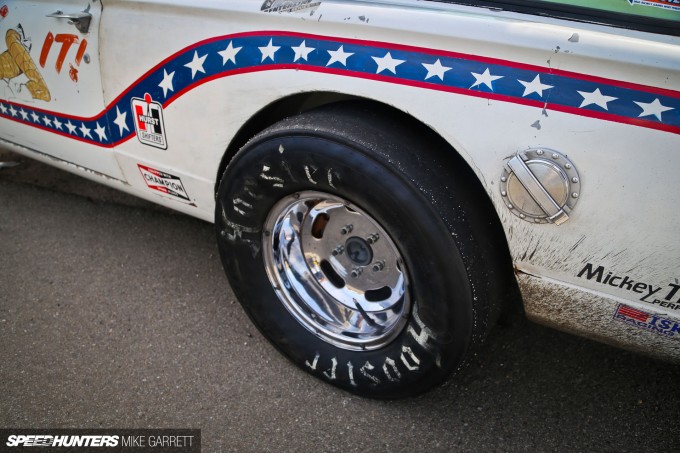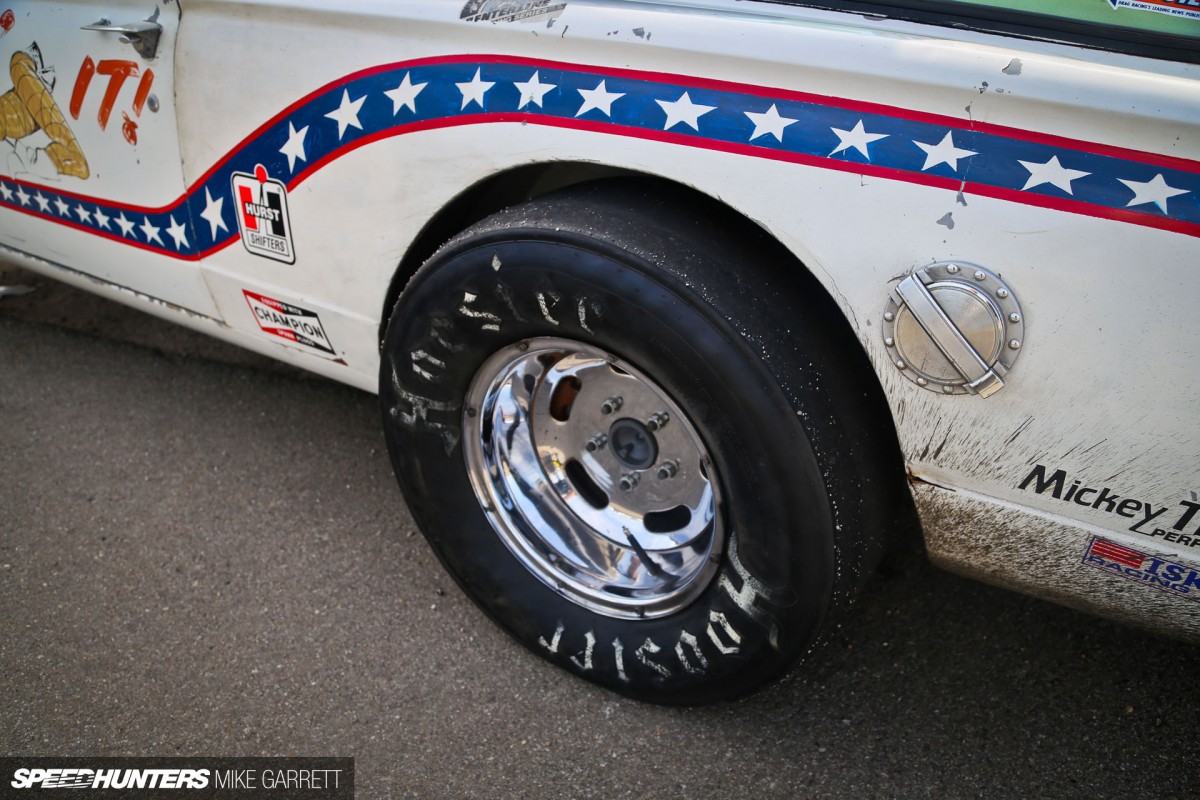 For starters, there's the radiused rear fenders with giant Hoosier drag slicks poking out from each side. And don't forget the mixture of dirt and rubber chunks that's been thrown up onto the rear quarter panels.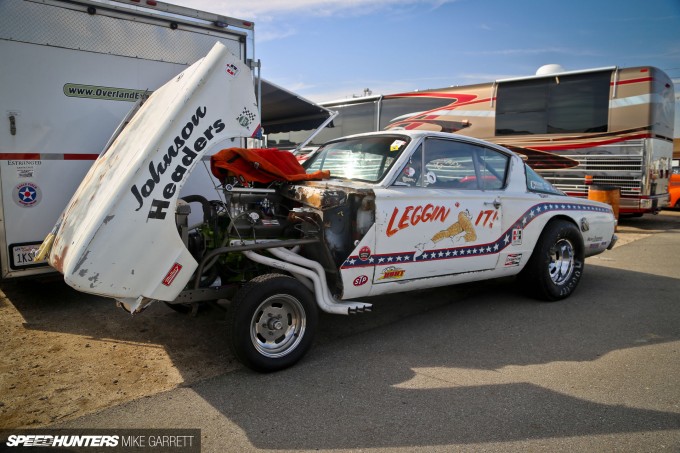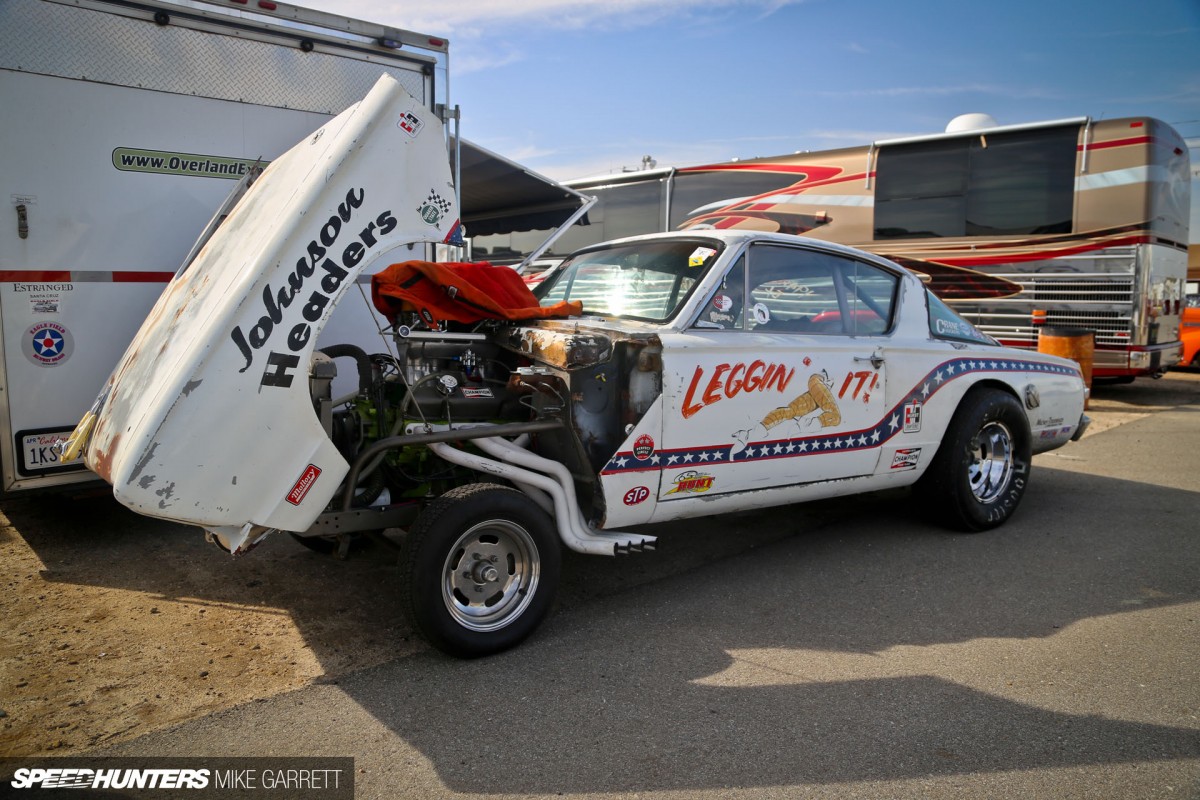 Also key is the nose-up stance with a straight axle conversion at the front, and a gnarly set of headers dumping out just before the doors.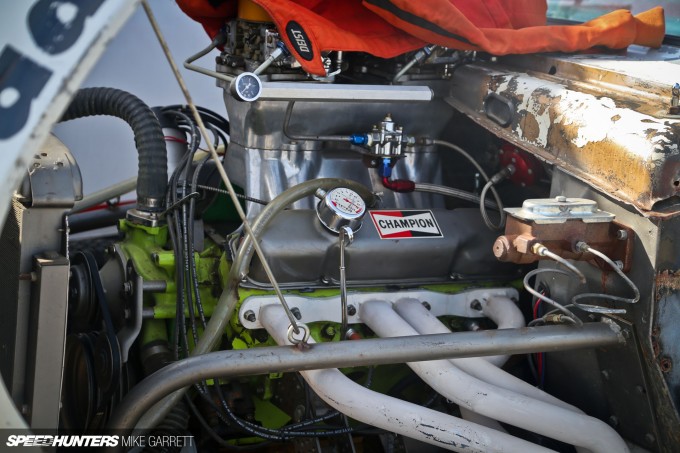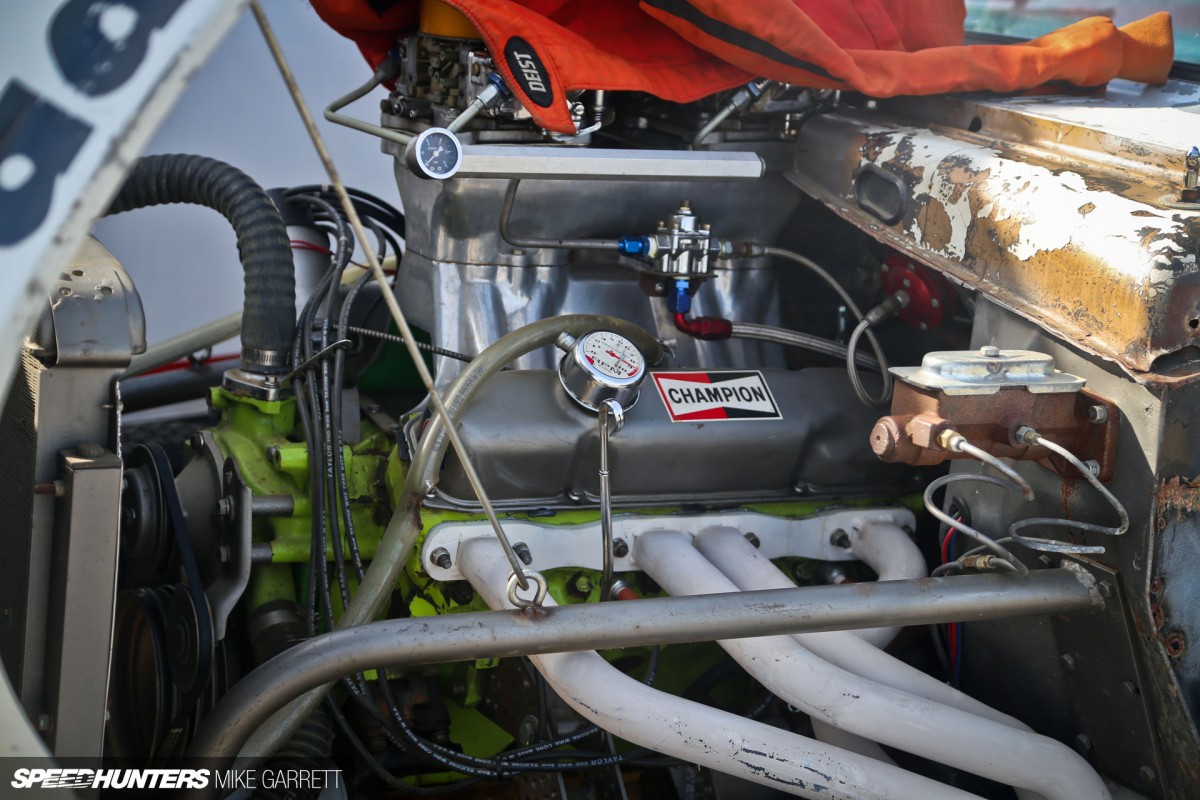 The headers are affixed to a big block Mopar V8 that's set well back into the engine bay and sports a high-rise manifold with a pair of four-barrel carbs poking out through the top.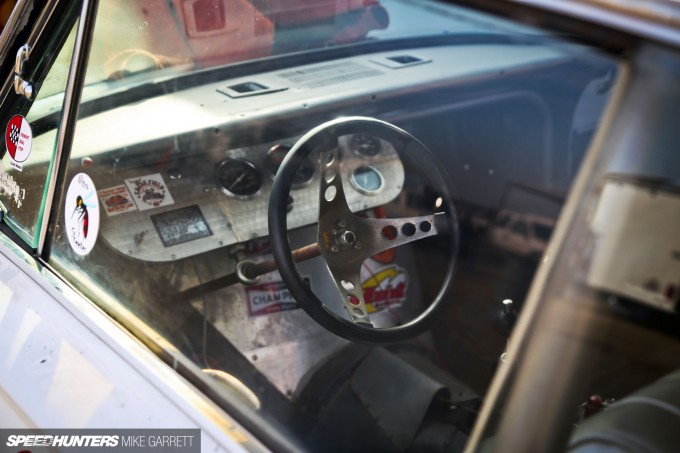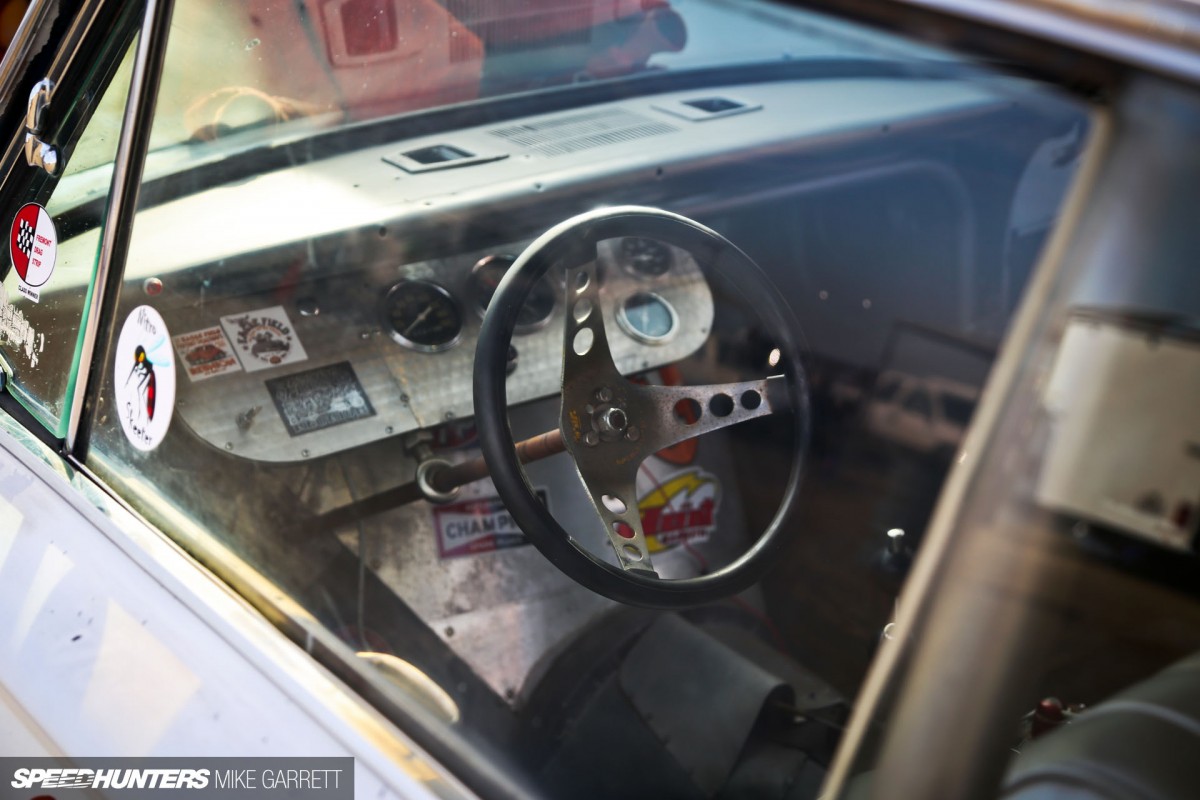 The Barracuda's cockpit is bare bones; most of the factory stuff has been ditched in favor of a simplified instrument setup, period-style seats and of course a rollcage for safety purposes.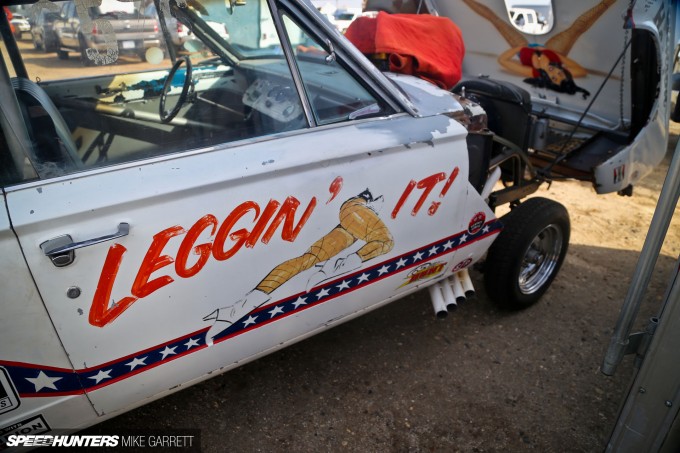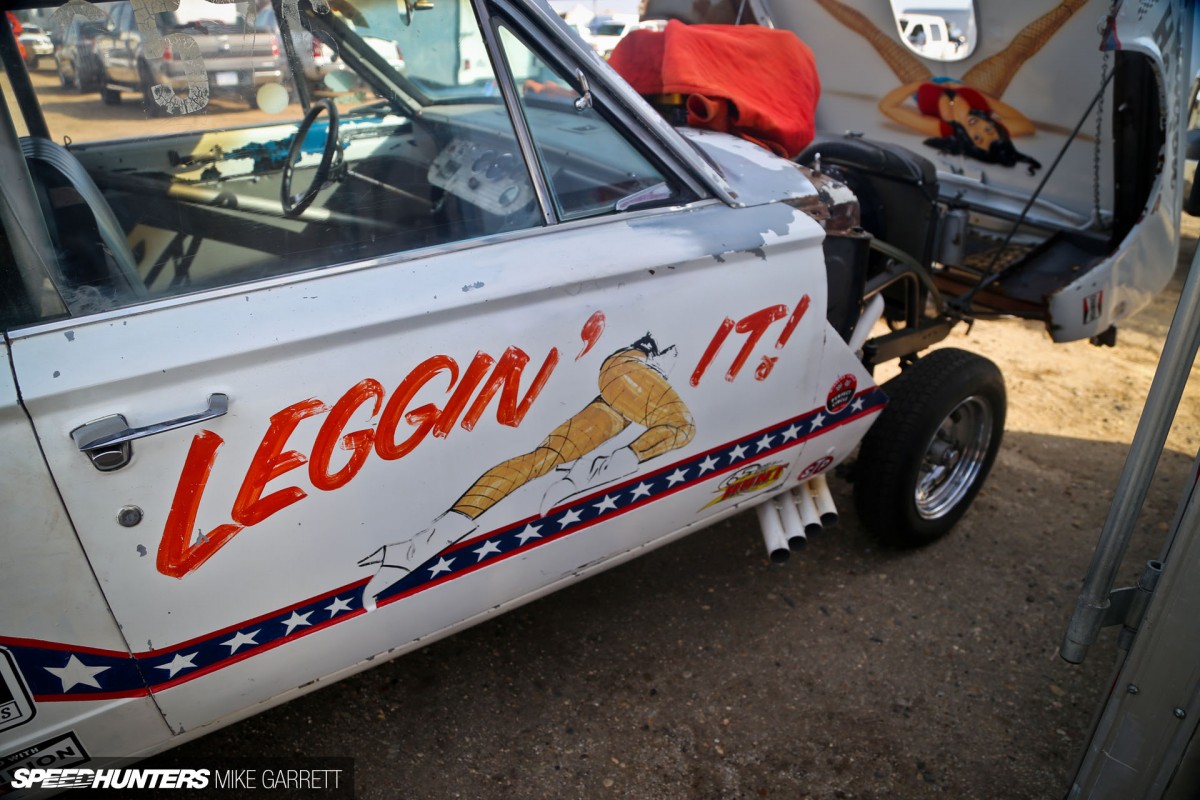 And finishing it all off are some really cool hand-painted graphics and artwork that's seen not just on the sides of the car but also on the inside of the one-piece fiberglass front end.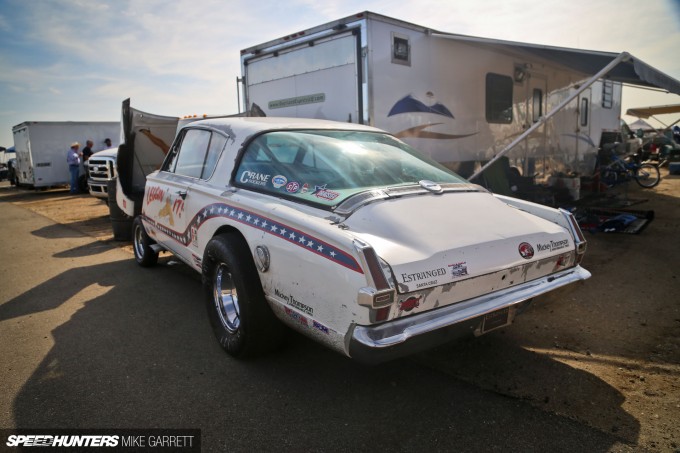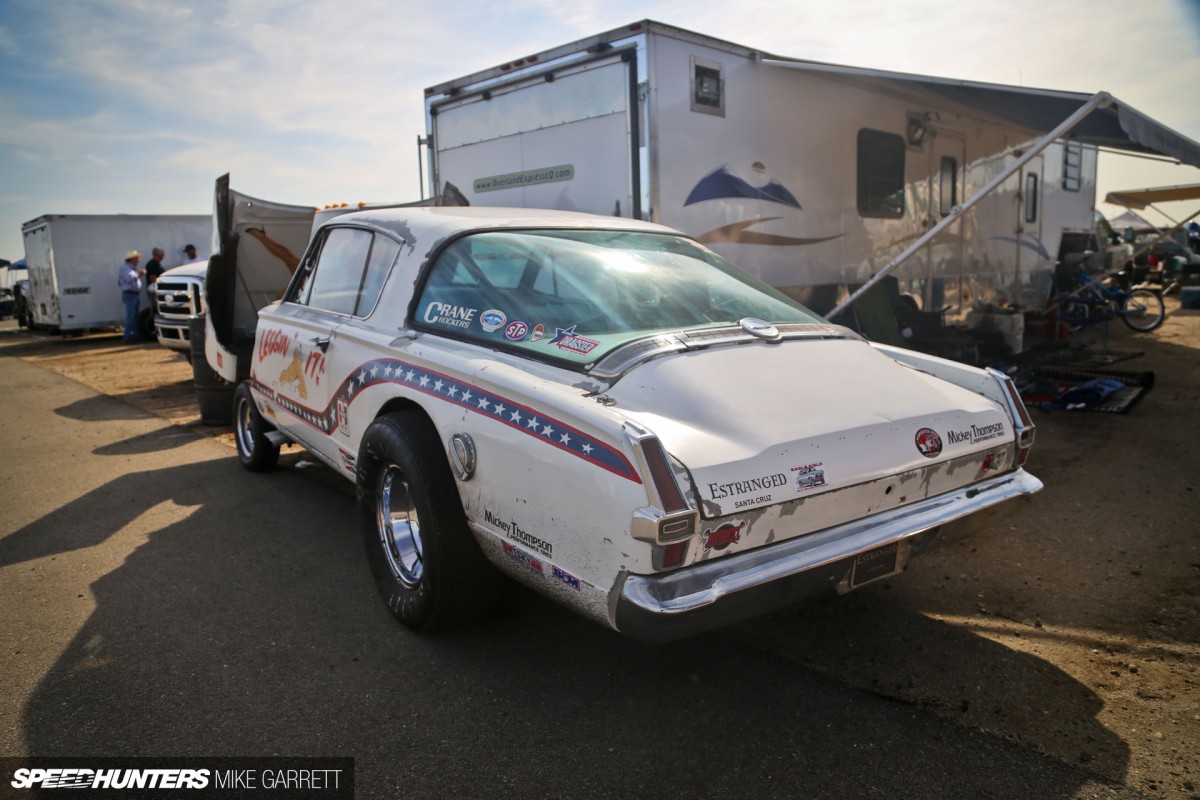 It's speed meets style meets experimentation.
Cars like this one make nostalgic drag race meets some of the most enjoyable events to cover, and I'm already starting to get pumped for the upcoming season.
Mike Garrett
Instagram: japanifornia_media
mike@speedhunters.com