A Cult Classic Refreshed
When it comes to building a vintage car, there are any number of ways you can go, but in my view it's just hard to beat going down the restomod route. It really seems to be the best of both worlds.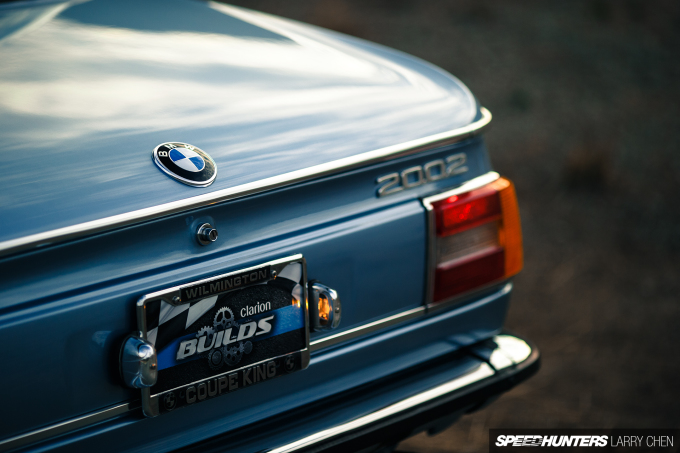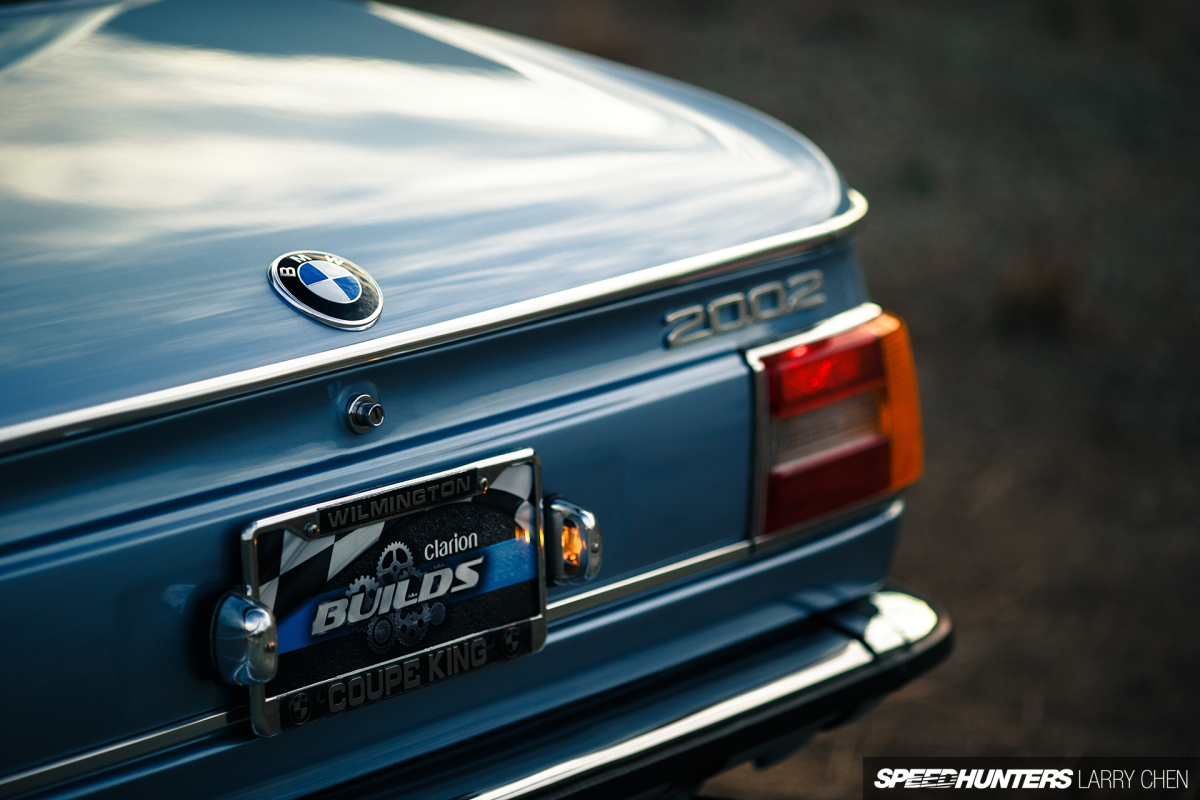 Sure, fully stock restorations can be cool, especially if the car is particularly rare or valuable, but sometimes trying to do everything by the book can be more stressful than enjoyable.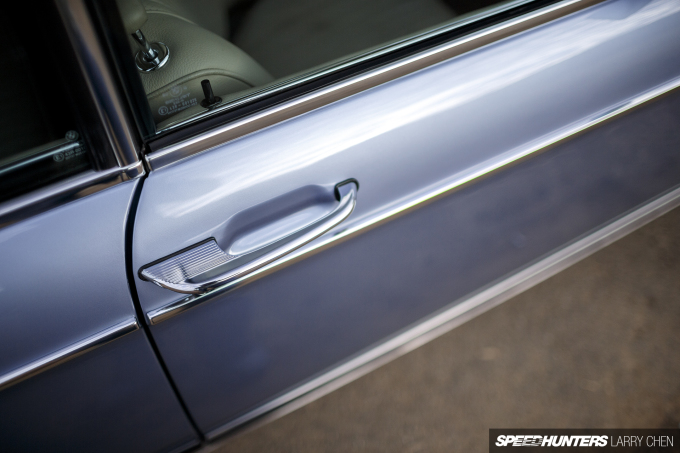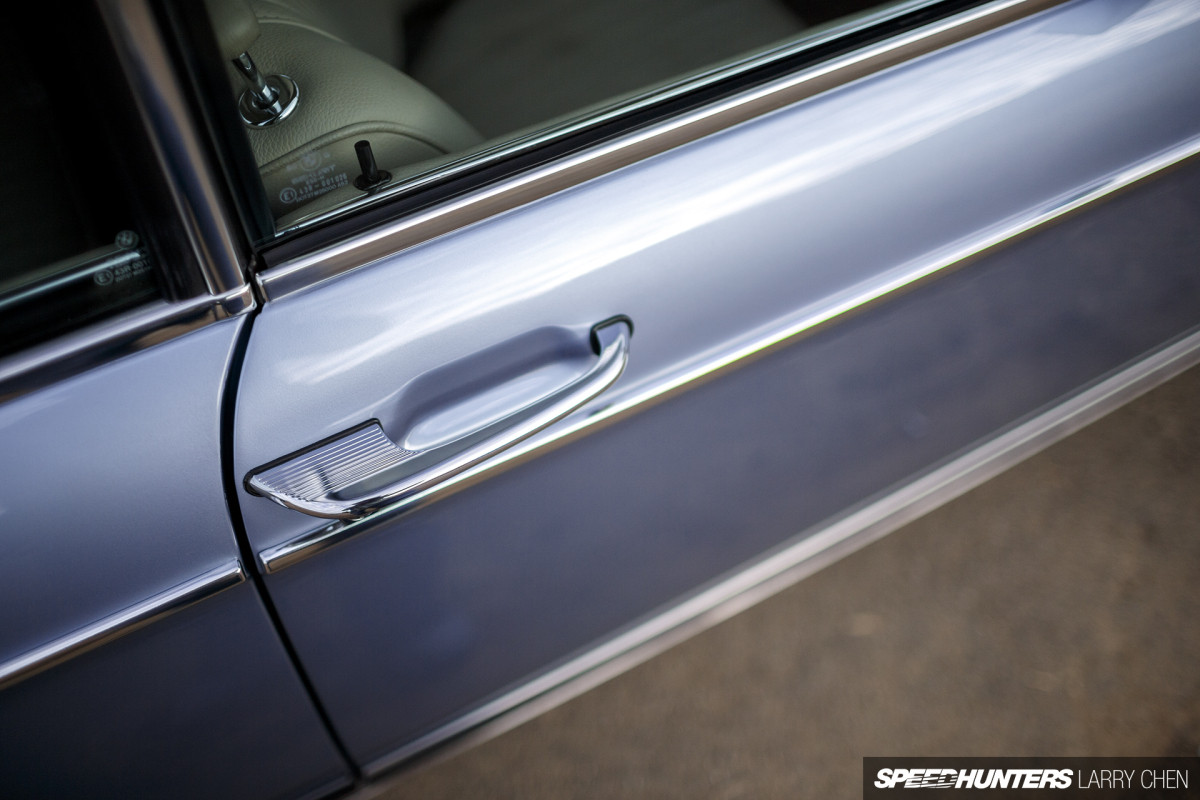 On the other hand, you could go crazy with the modifications, fitting a completely different engine and suspension etc… But not only does that involve a ton of work, it also means saying goodbye to much of that old school character.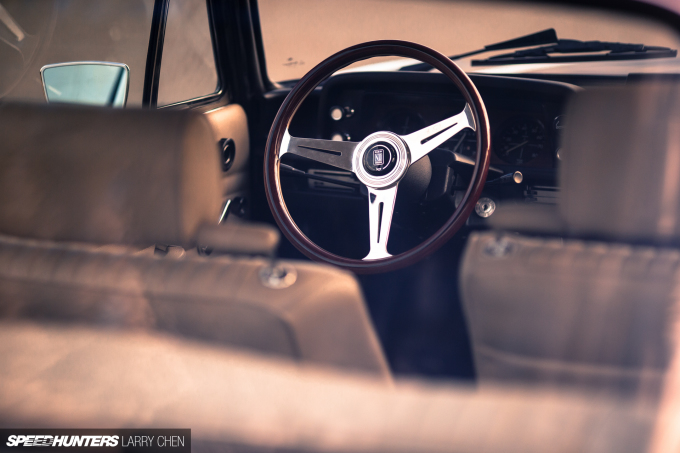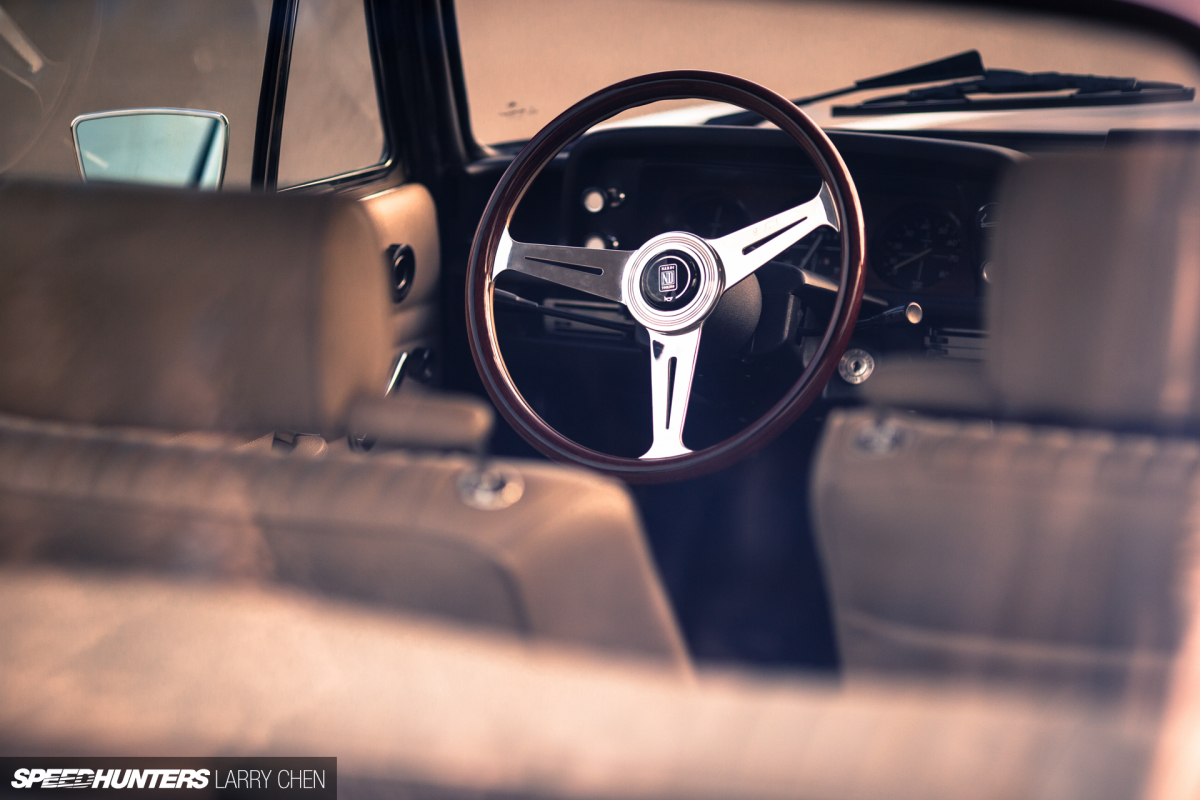 And that's why the restomod movement is growing bigger by the day. It allows you to make significant upgrades to a vehicle's performance, drivability and looks without taking away the stuff that makes old cars fun in the first place.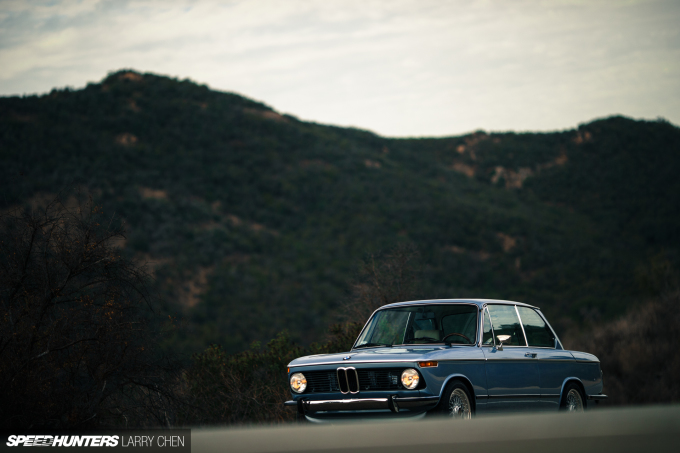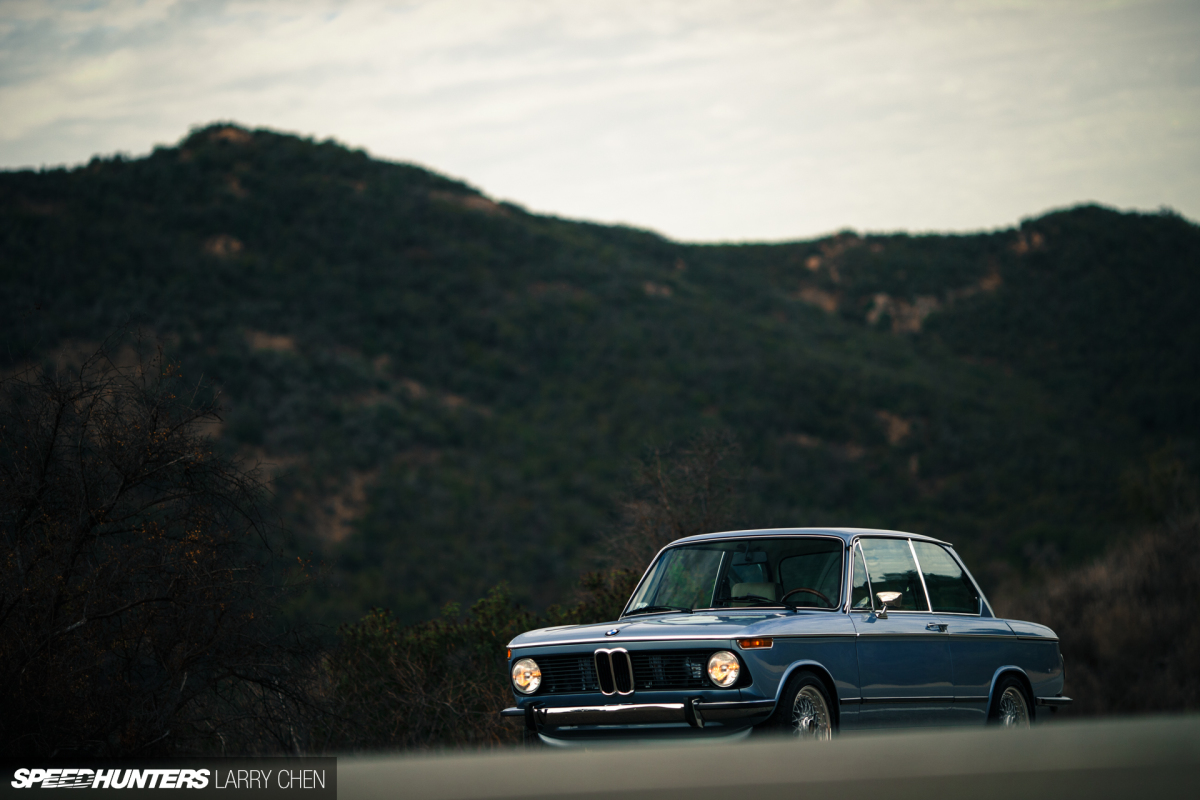 And that brings us to a 1974 BMW 2002 built as a project by the team at Clarion USA. It's a classic sport compact car that also happens to be a perfect example of what a restomod build can be.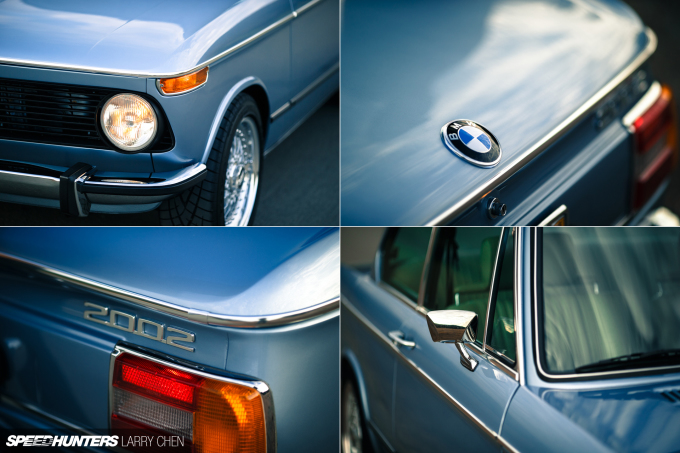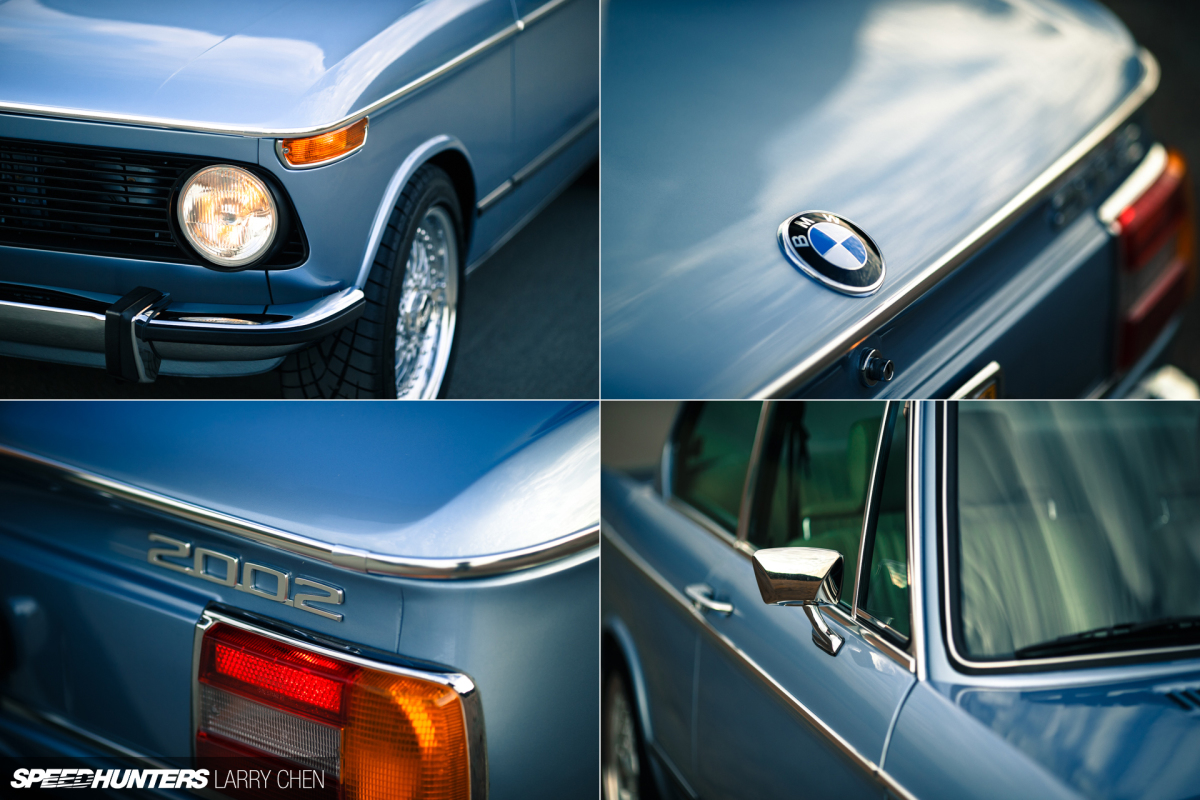 There were several different project cars that the team considered for their new Clarion Builds Program, but when the idea of a BMW 2002 was brought up, it was unanimously agreed upon. Credit its historical importance and cult following for that.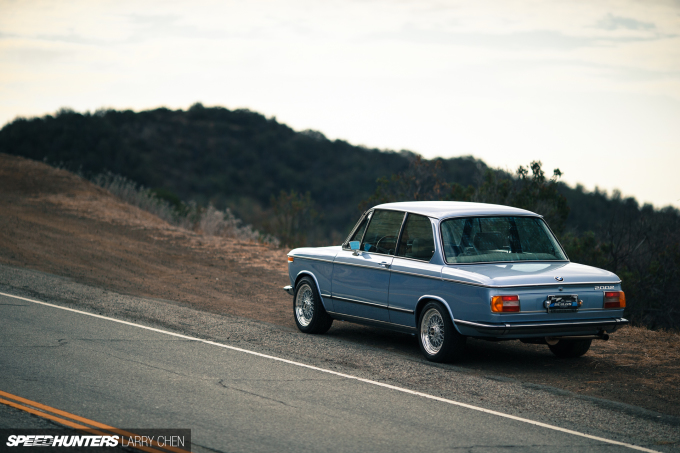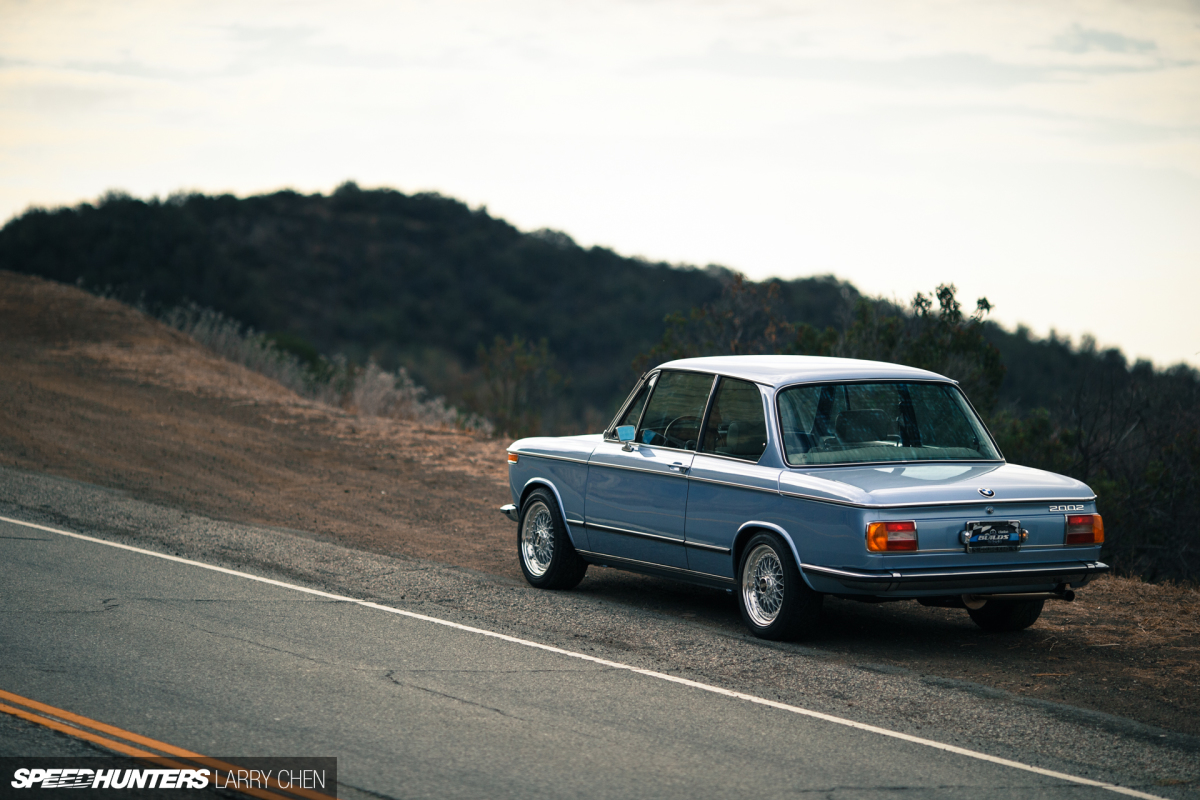 And thus the hunt began for a proper base car. But the Clarion crew soon found that there weren't too many cheap 2002s around anymore, with most of the non-trashed examples commanding quite the premium. But eventually they found a car that fill the bill.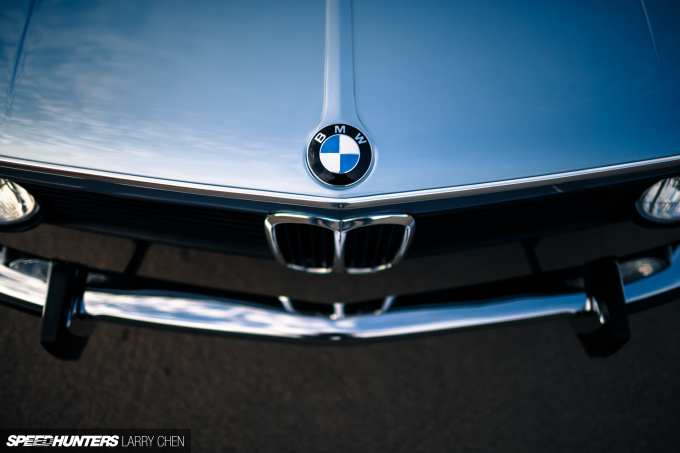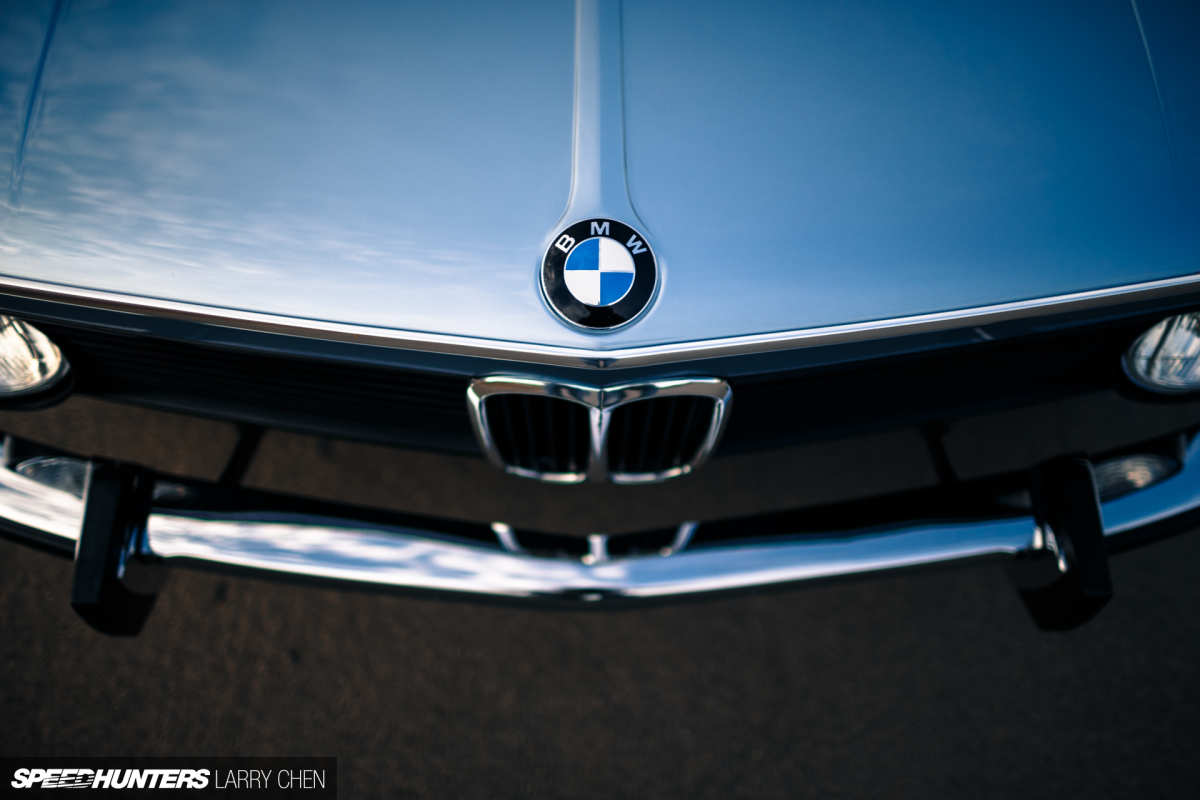 It was daily driver owned by a former BMW technician, and thus appeared to be the perfect base for the project. A deal was made and nine-month build process officially started.
The Tasteful Way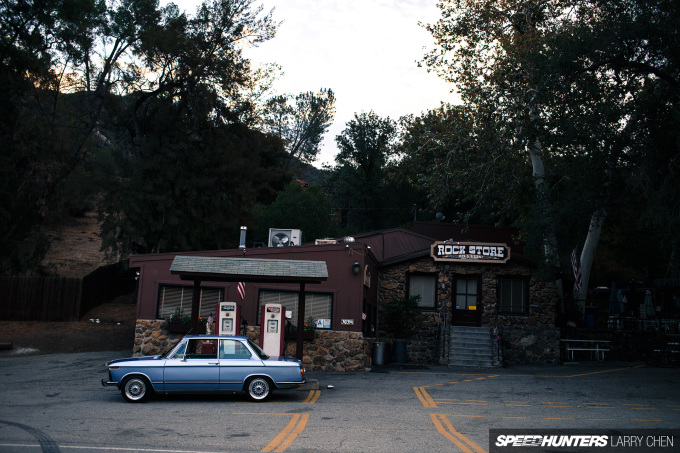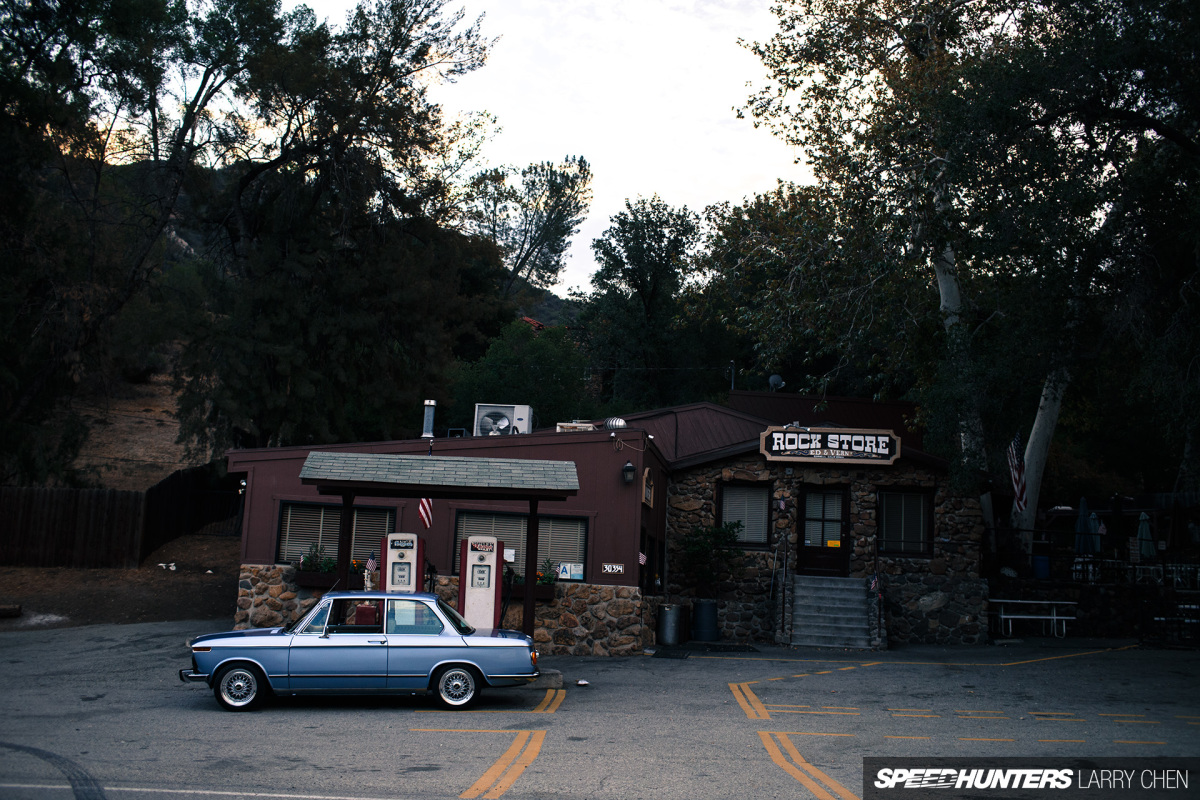 Obviously the plan was to have the car feature many of Clarion's audio components, but that would just the beginning. The idea initially called for a factory restoration with a nicely integrated audio system, but as more partners began to jump on board with the build the car became less a restoration and more a restomod. After a full overhaul that involved the removal of every nut and bolt and a major upgrade both inside and out, the 2002 emerged from the garage as the car you see here.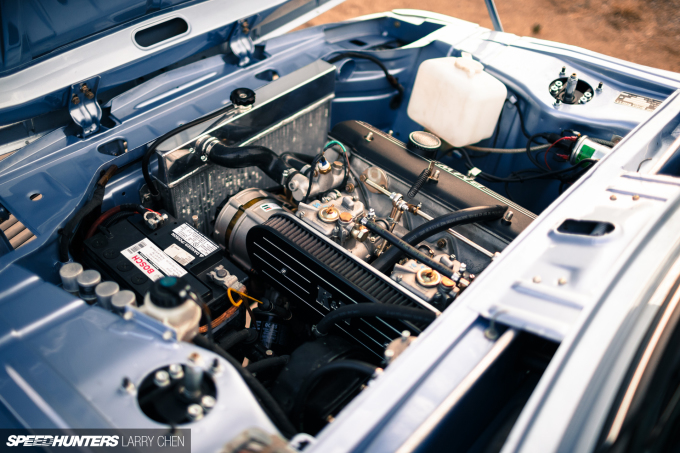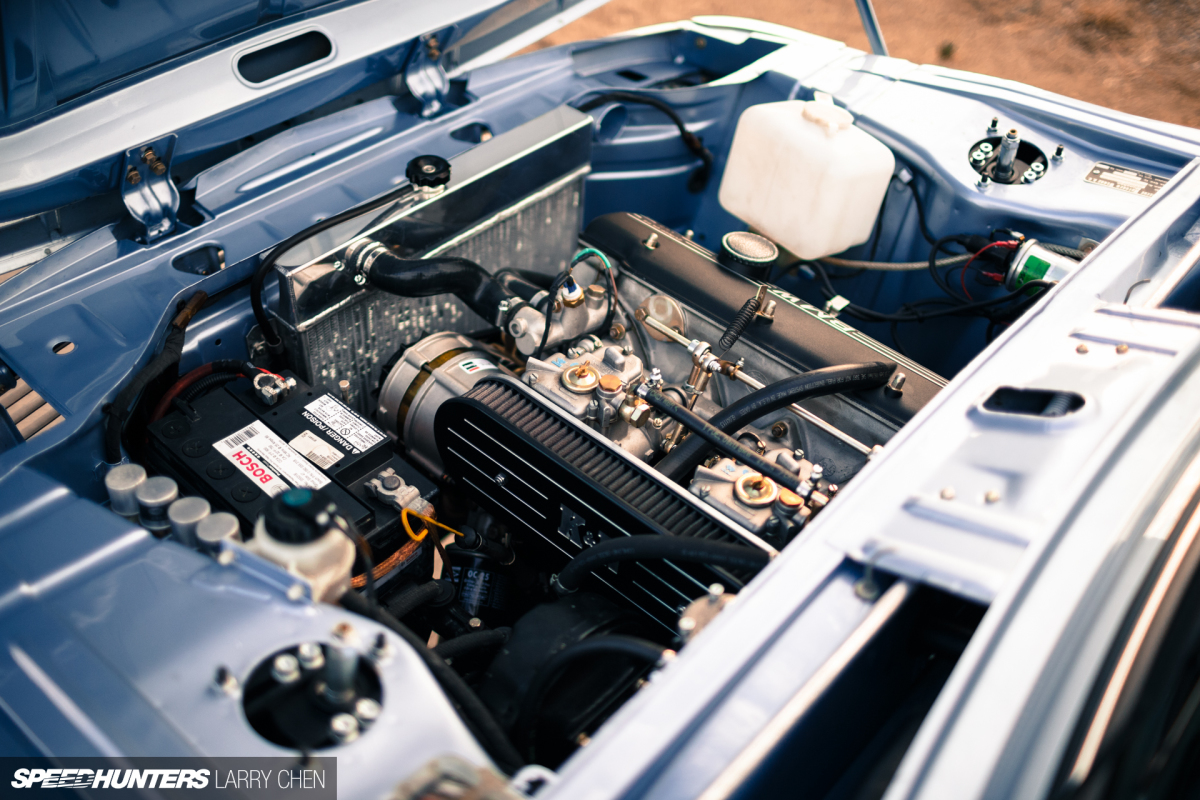 Under the hood sits a fully rebuilt version of the original M10 motor loaded with components from Pelican Parts and Ireland Engineering. The four-cylinder features high compression pistons, a ported head and a more aggressive camshaft for starters.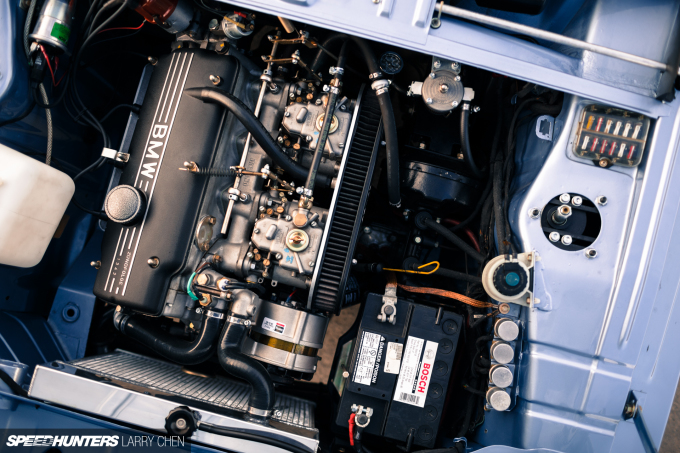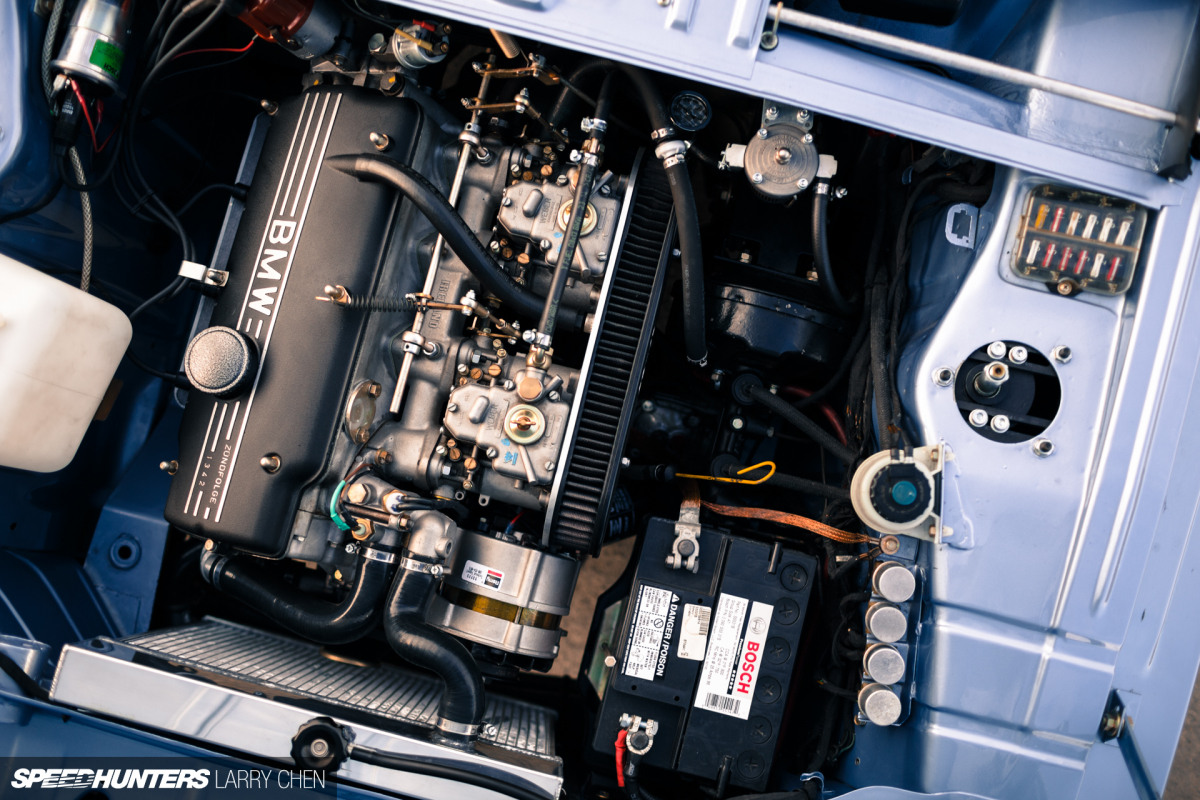 Induction meanwhile comes from a pair of Weber DCOE 40 side-draught carbs, while the exhaust flows out through a custom header and stainless steel exhaust system to a Magnaflow muffler; altogether creating a beautiful sound.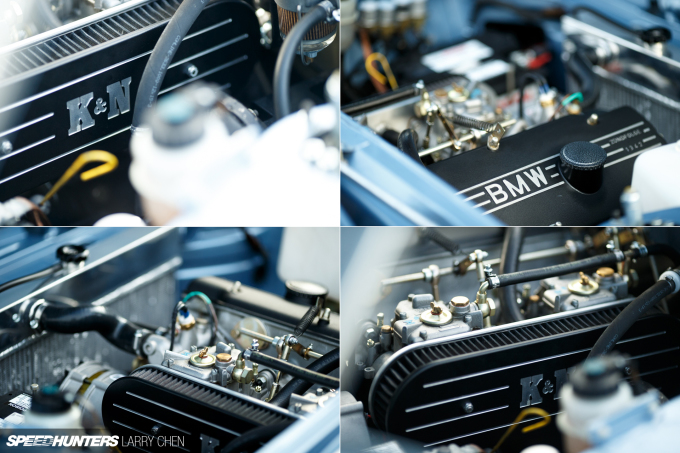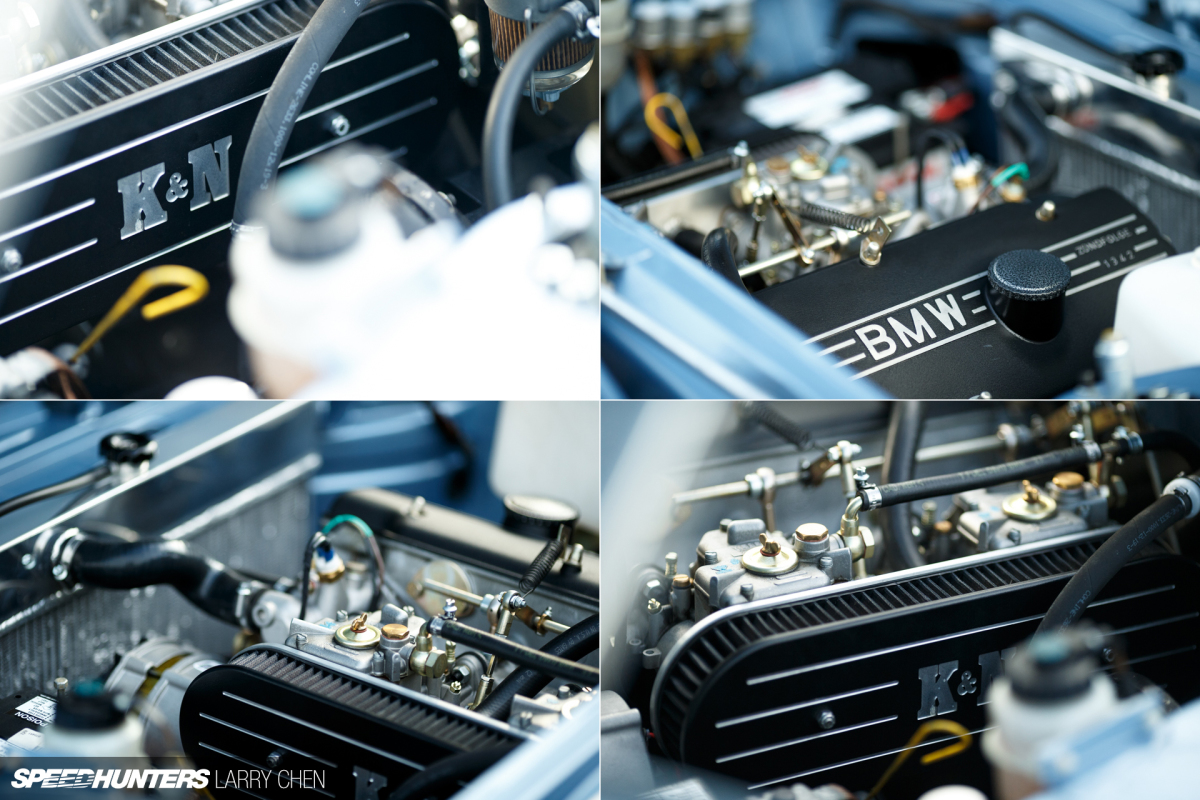 The setup is good for a dyno-proven 140 horsepower with 150 pound feet of torque, and while that might not sound like much it represents a dramatic increase in power from stock in a car that weighs just 2,300 pounds.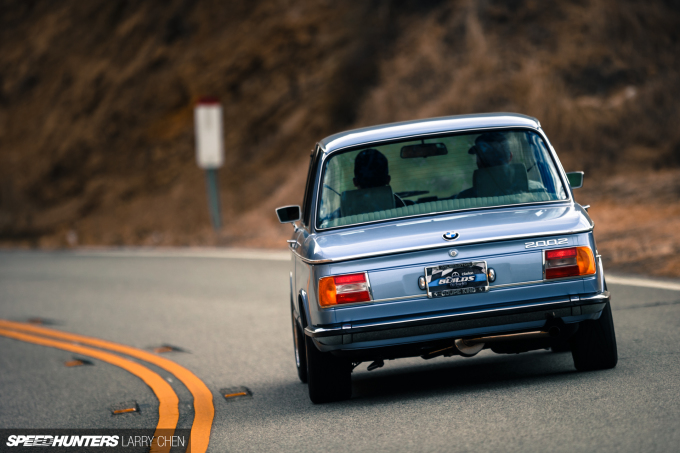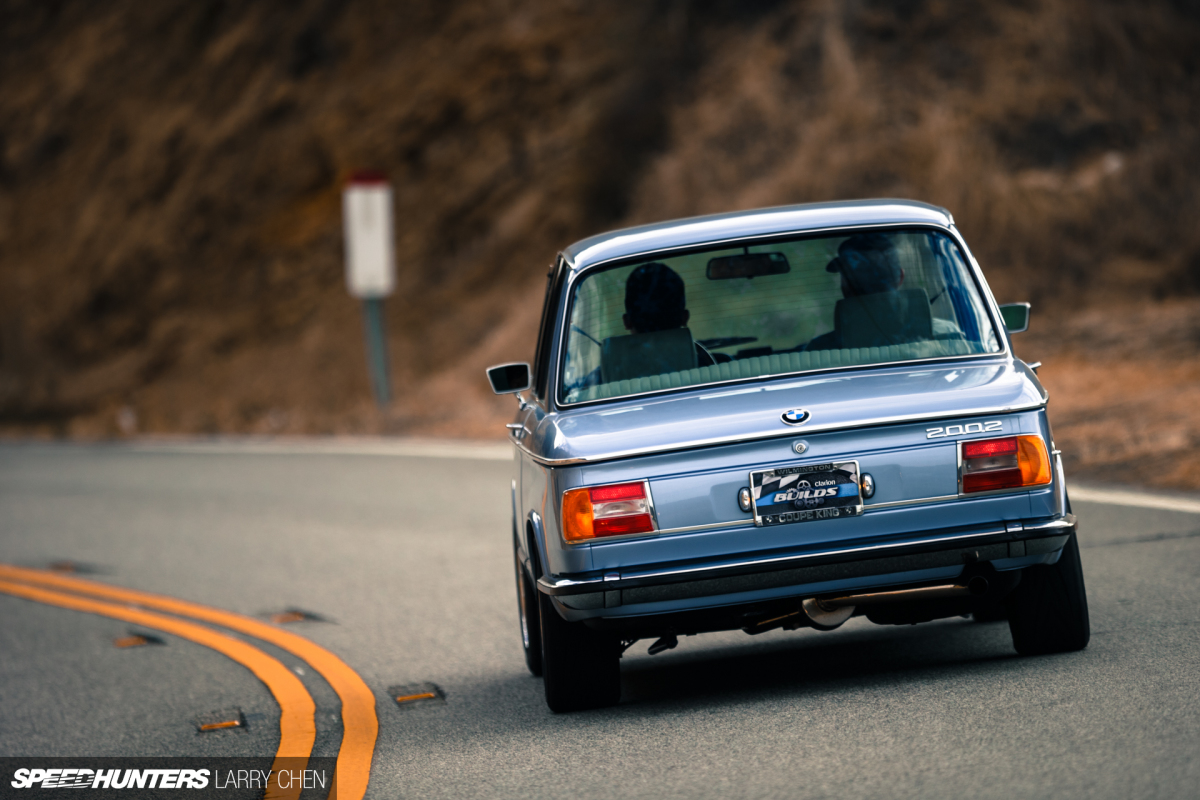 On the drivetrain side, the gearbox has been upgraded to a 5-speed, and the rear differential has been swapped out for a beefier E21 3 Series unit – all in perfect restomod form.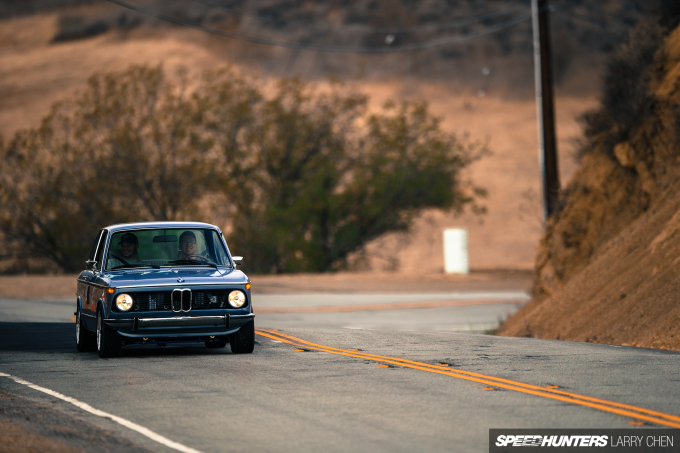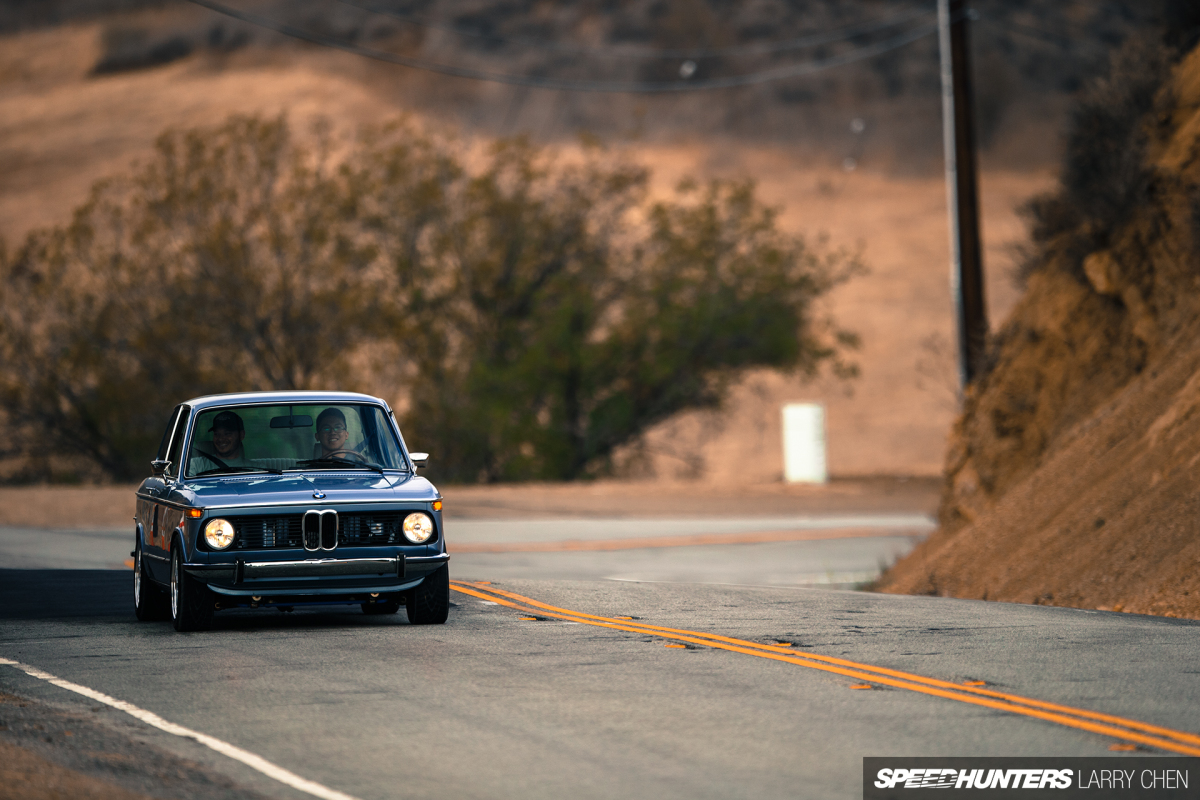 The chassis saw plenty of upgrades as well, including a full Koni suspension setup with adjustable shocks and custom springs, heavy-duty sway bars in both the front and the rear, and polyurethane bushings to tighten everything up.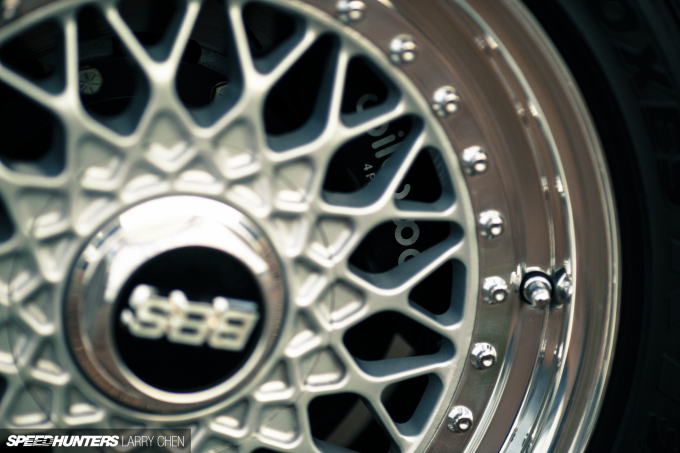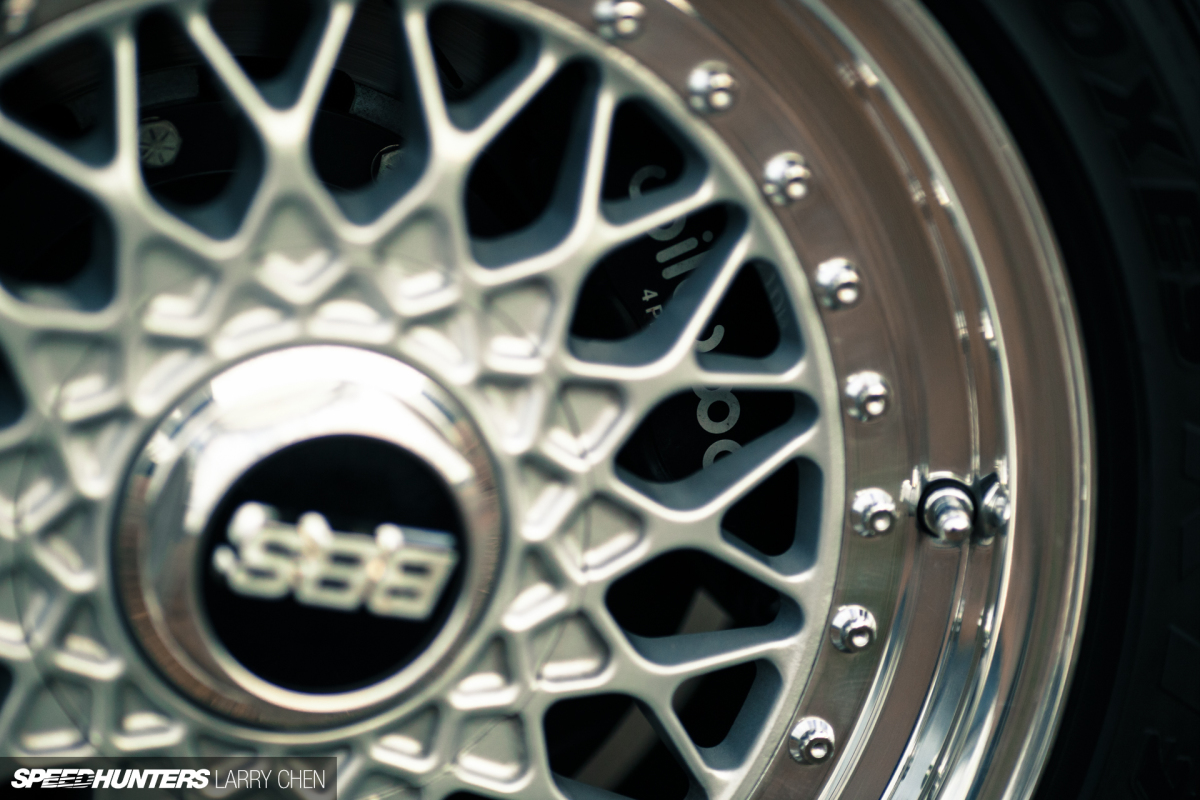 The brakes were also addressed, with the stock stuff being swapped out in favor of Wilwood discs all around with 4-piston calipers up front and single piston calipers in the rear.
The Complete Package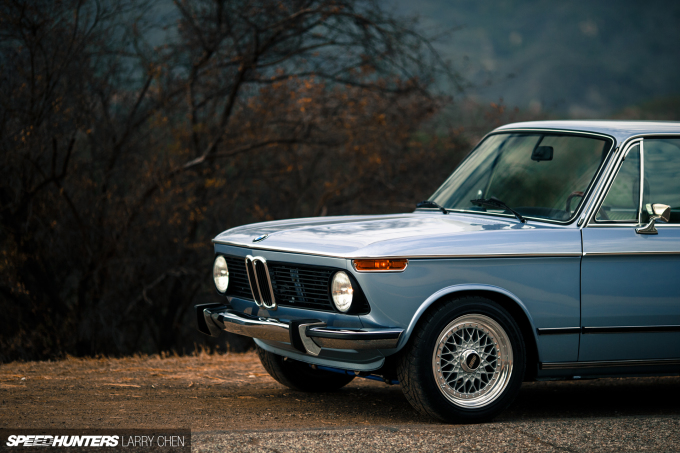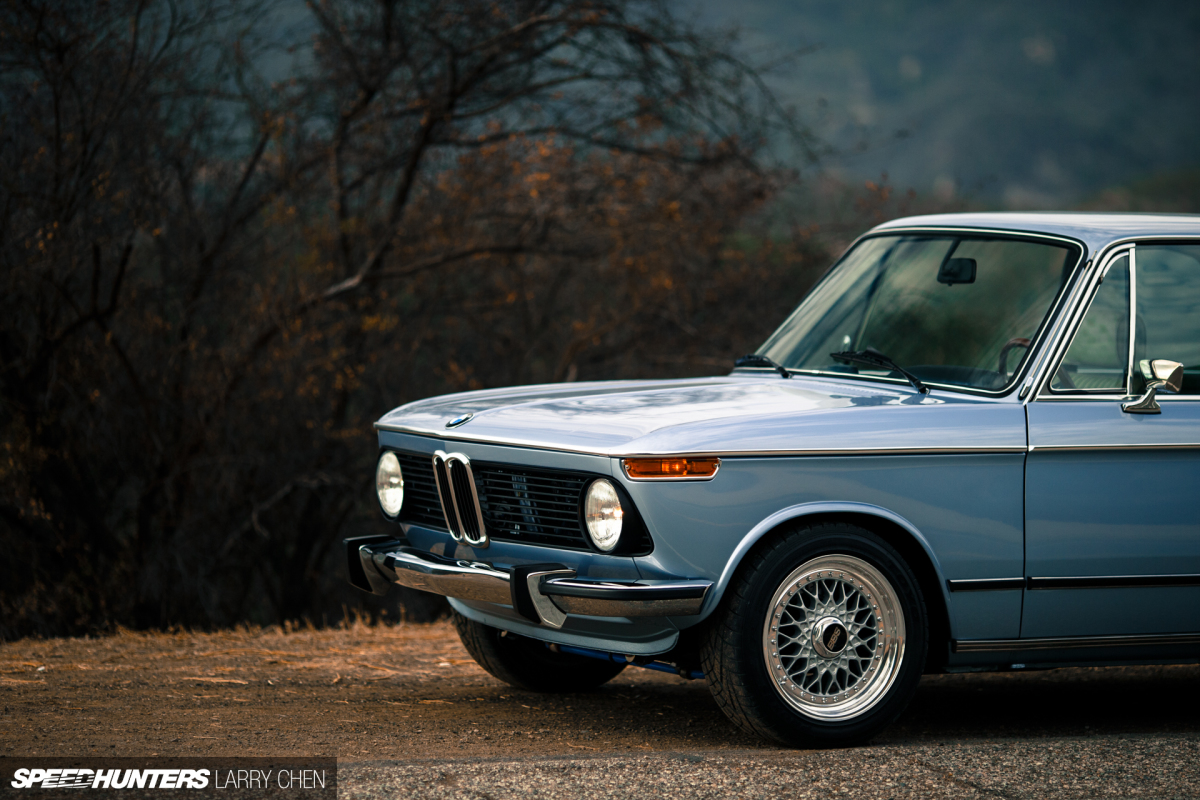 When it came to choosing wheels, the builders wanted something that looked cool but were also period correct. And after a long search they found exactly what they were looking for in a set of BBS RS mesh wheels that were subsequently restored and re-drilled by the folks at VR Wheels.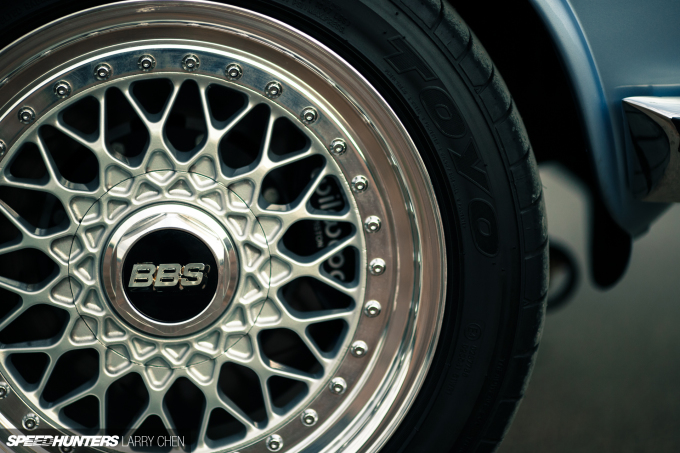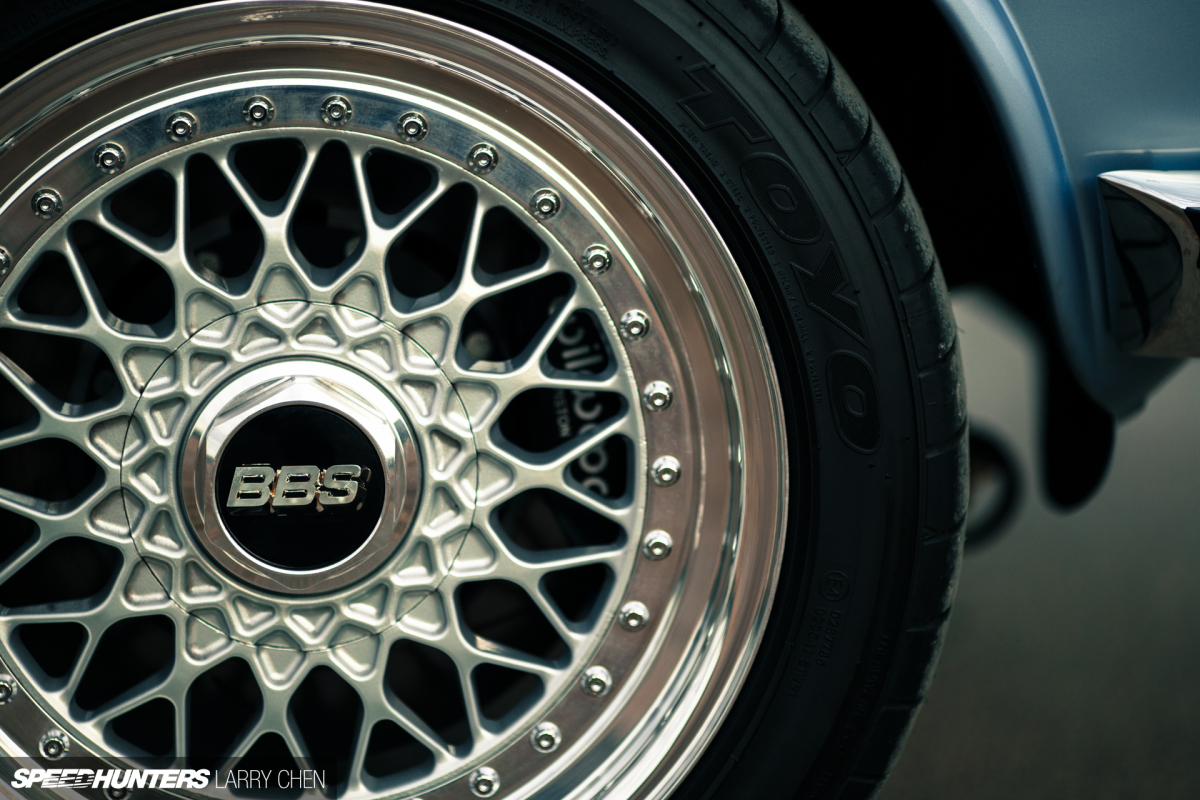 The BBSs measure 15×7-inch all around with an offset of +20, and they're shod with 195/50R15 rubber from Toyo Tires, who supplied them with a few different sets for various types of driving.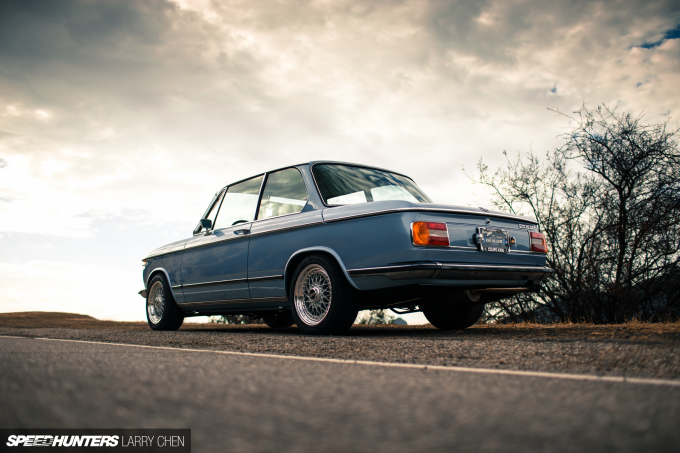 A big part of a successful restomod build is having an exterior that doesn't look heavily modified, and that's why you'll find only factory BMW parts on the outside here, including Euro-spec bumpers in the front and rear and Euro headlights with H4 bulbs.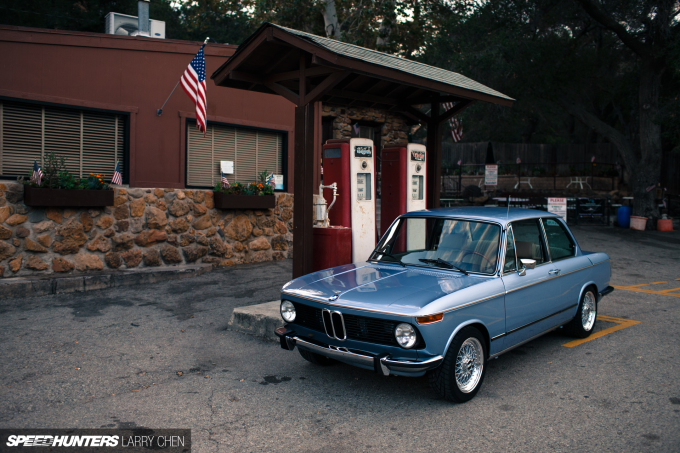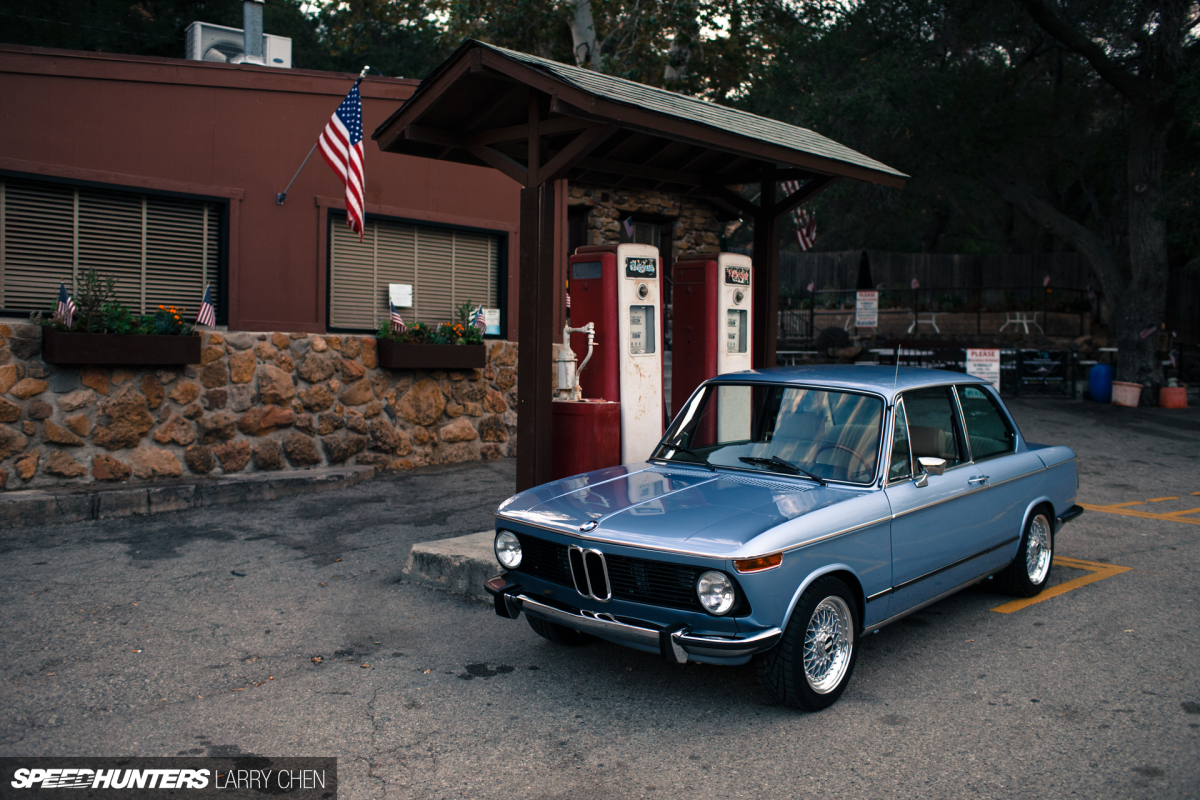 The BMW was then repainted in its original Fjord Blue color which gives it a very subtle and timeless look. Once again, this is restomodding done right.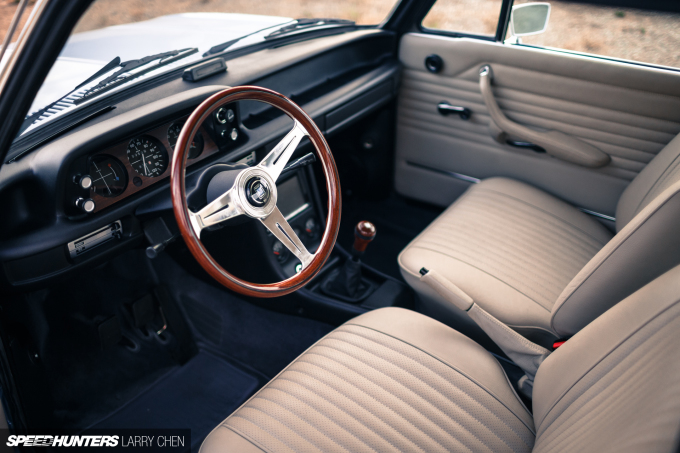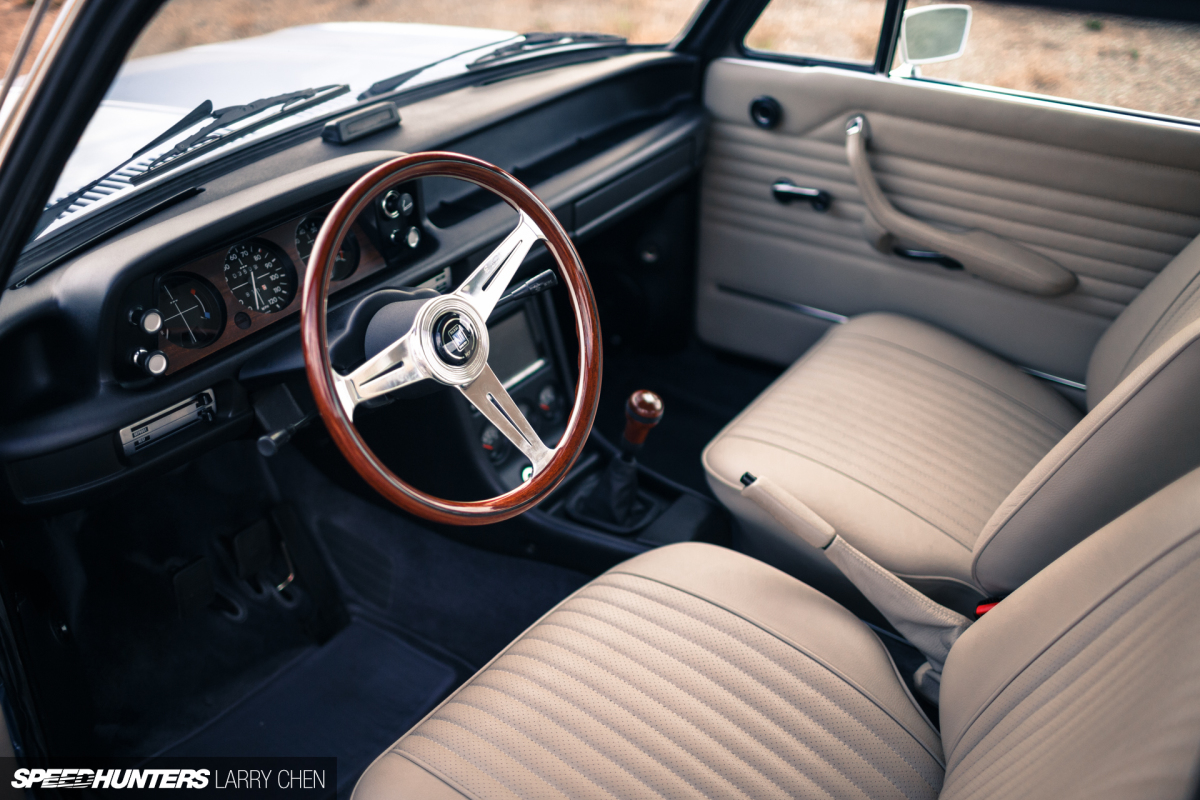 It gets even better inside the car where the upholstery has been fully redone with BMW Oyster leather featuring perforated inserts, and items from the Euro market 'lux' interior package. Other subtle upgrades include a classic Nardi wooden steering wheel and matching shift knob.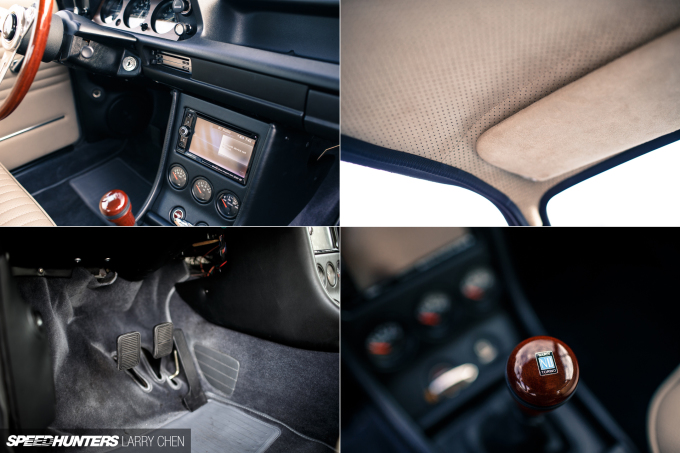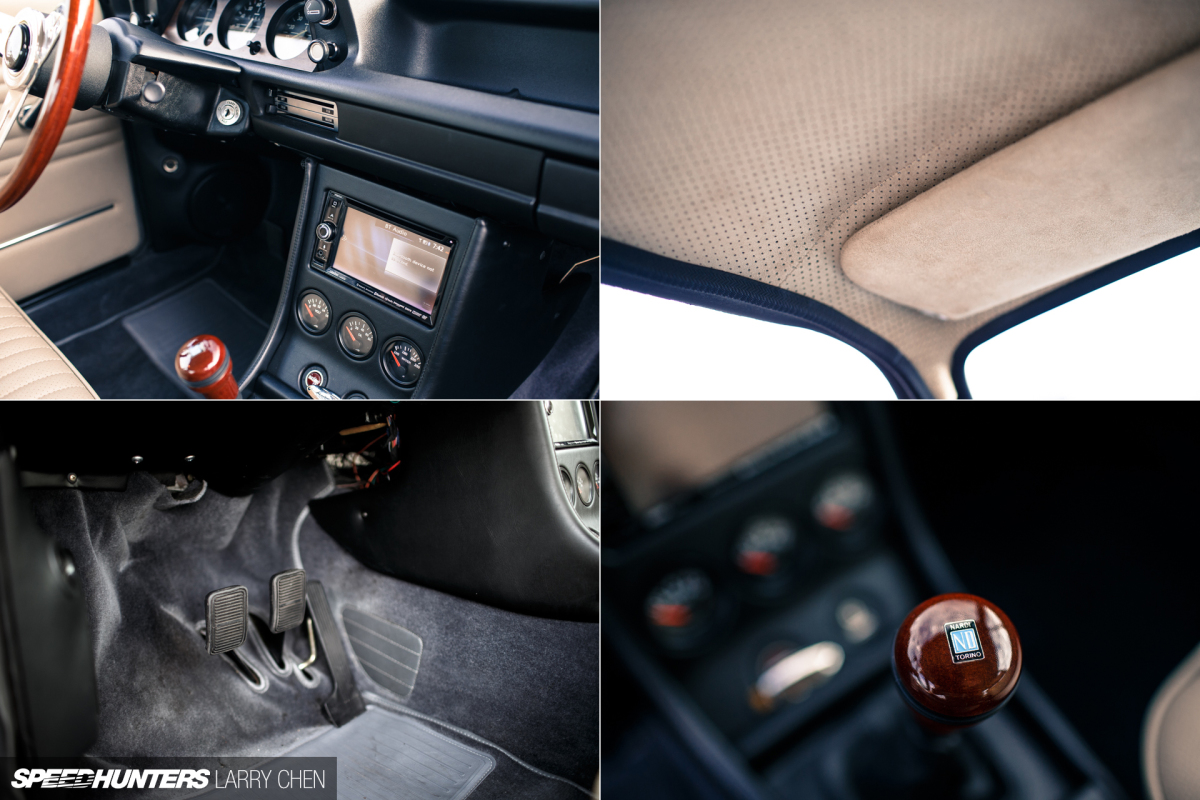 It all appears very old school until you look at the custom center console which houses a Clarion connected touch-screen head unit that provides sound to the Clarion speakers.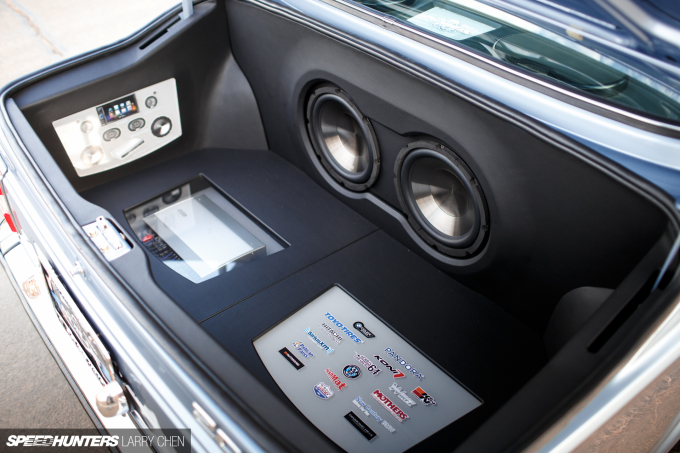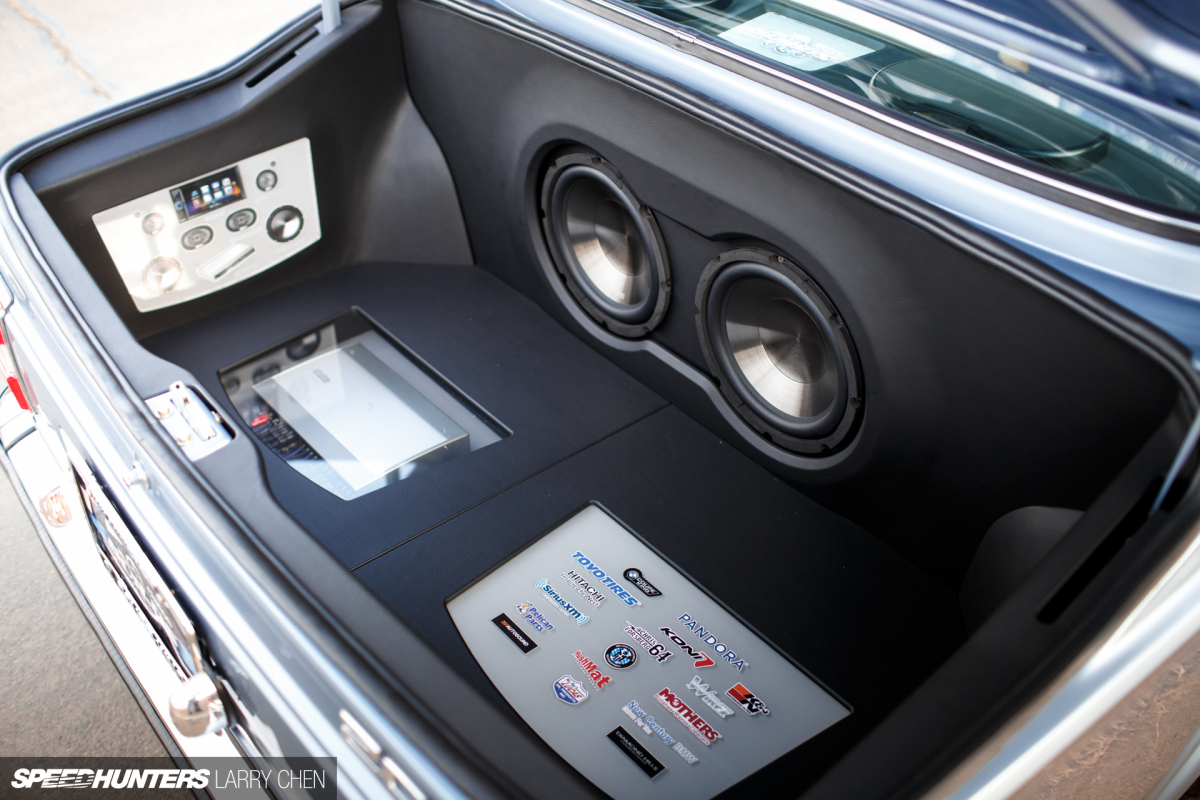 Open the trunk and you'll find a custom setup which houses a pair of subwoofers and a six-channel amplifier, all while leaving space for the trunk to be used as normal.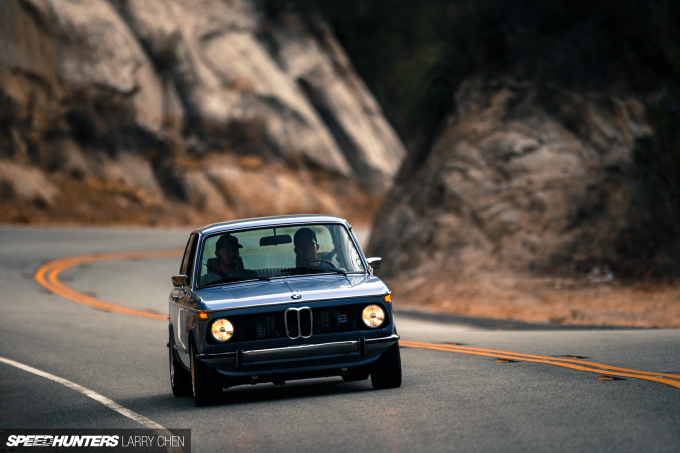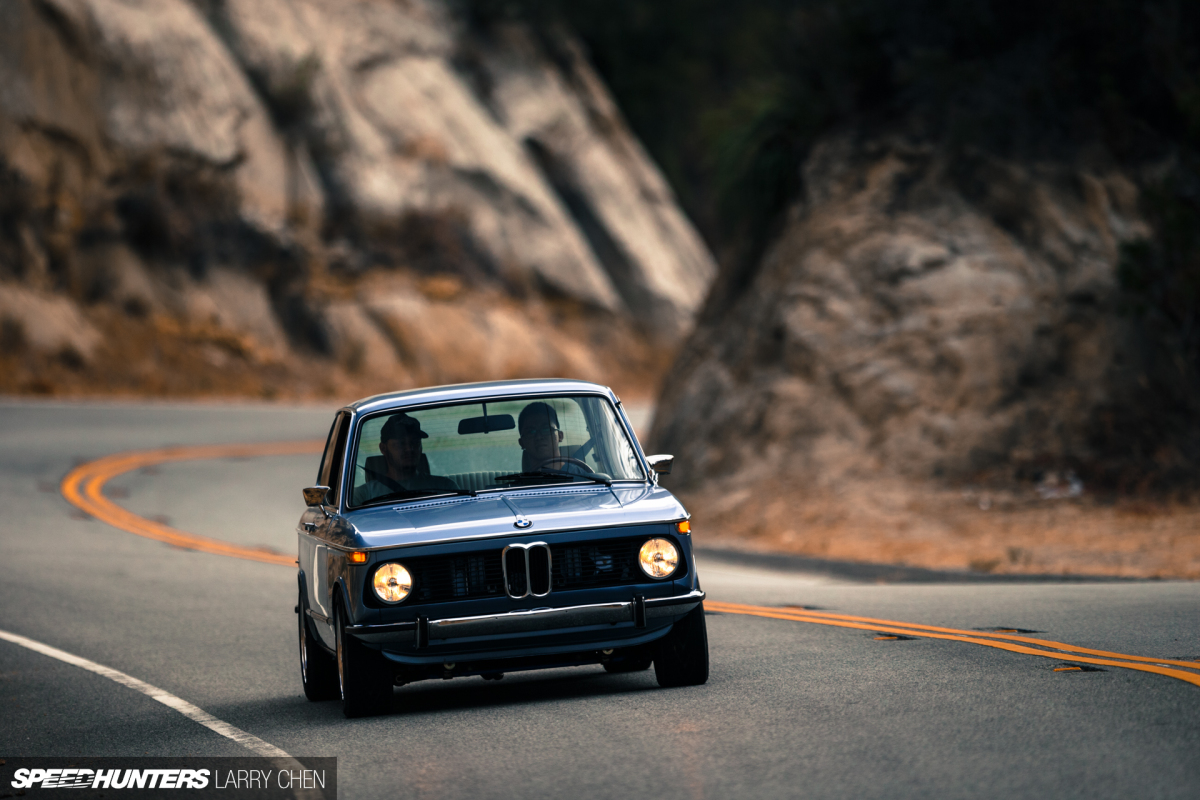 From cruising down the freeway in comfort to ripping around a race track with a perfect balance of power and handling, Clarion's BMW 2002 really defines what a restomod can be.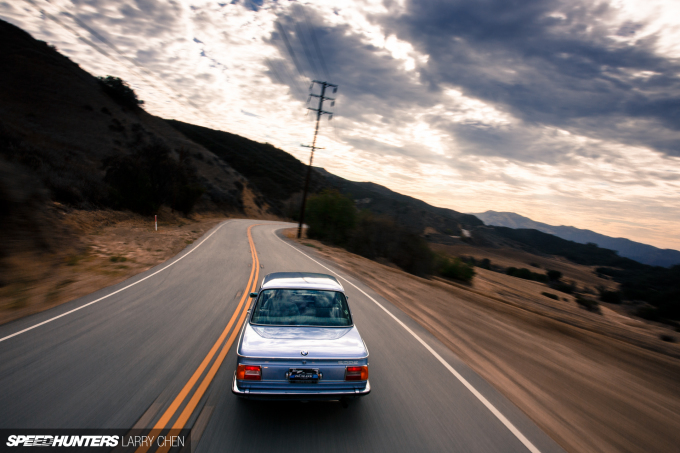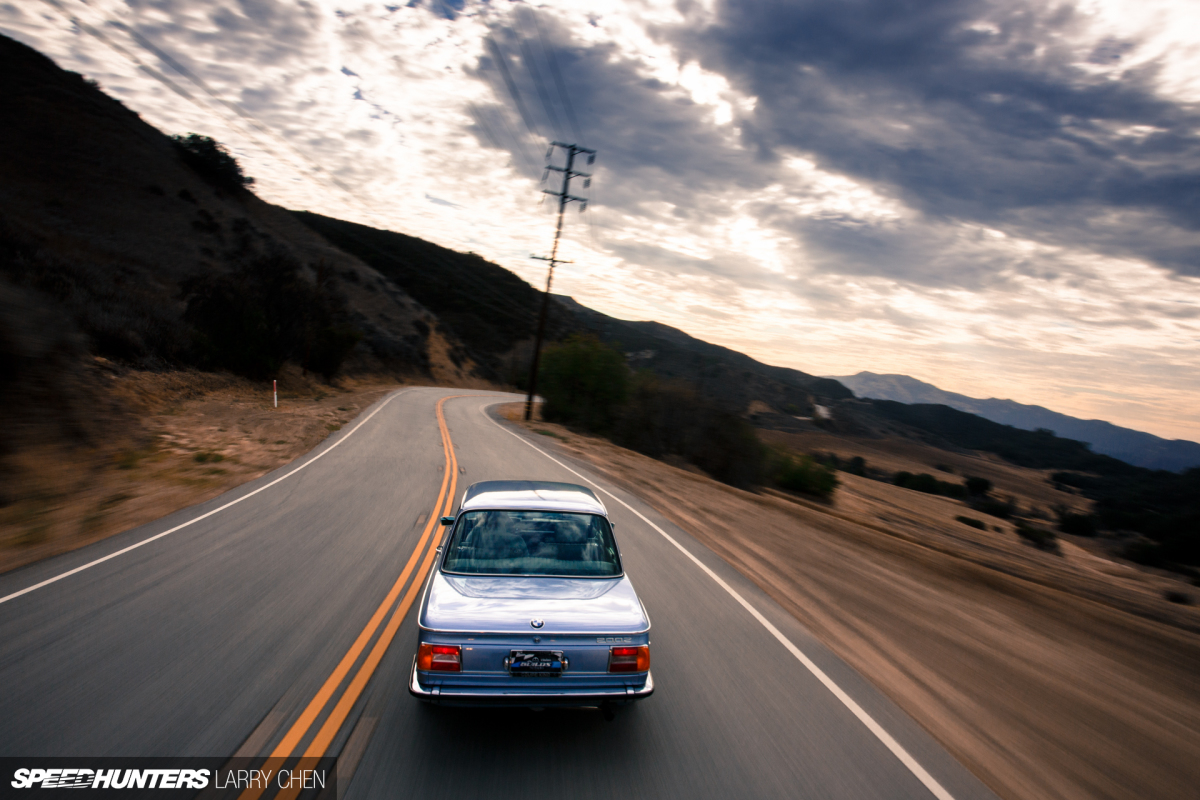 And whether you are thinking about building an old BMW 2002 or a completely different type of vintage car yourself, it's hard to go wrong with the formula we've seen here.
Mike Garrett
Instagram: japanifornia_media
mike@speedhunters.com
Photos by Larry Chen
Instagram: larry_chen_foto
larry@speedhunters.com
Cutting Room Floor