For The Love Of The Art
I've always been a firm believer that creativity spans from surroundings – in some part at least. It's something I've often noticed when visiting shops in Japan and around the world; Nakai-san's RWB lair and Kei Miura's Rocket Bunny design 'laboratory' being some of the best examples I like to use.
Call it human nature, but it's almost a given that any place where we work or dedicate our time to our hobbies, will slowly but surely be decorated, laid out and set up in a way that either reflects our tastes or the things we are creating or doing.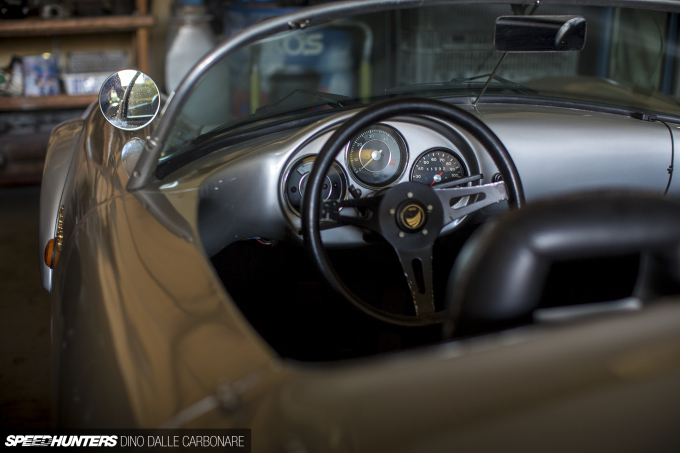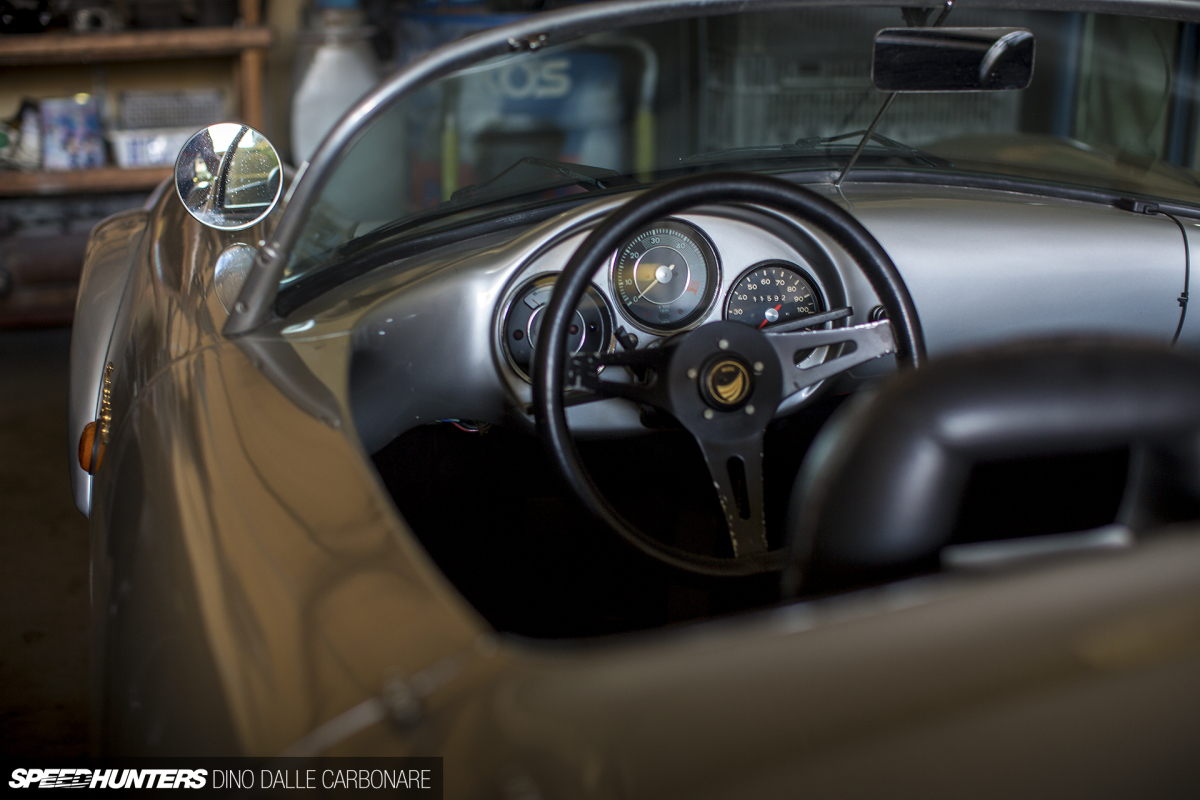 Maybe it comes from a inner need to surround ourselves with things that give us inspiration, or in a more practical way, the things we need and require to create. It's these things that I look for when I step into a new workshop and set about shooting one of my all time favourite story types – the garage tour. Finding those links between what I see and the actual character of the person behind an establishment, is always interesting to me; it's like uncovering the triggers that an artist may use to spark inspiration. Okay, I might be beginning to sound a tad poetic, but when you come across shops like Silver Rest, you really do think about it all in a deeper way.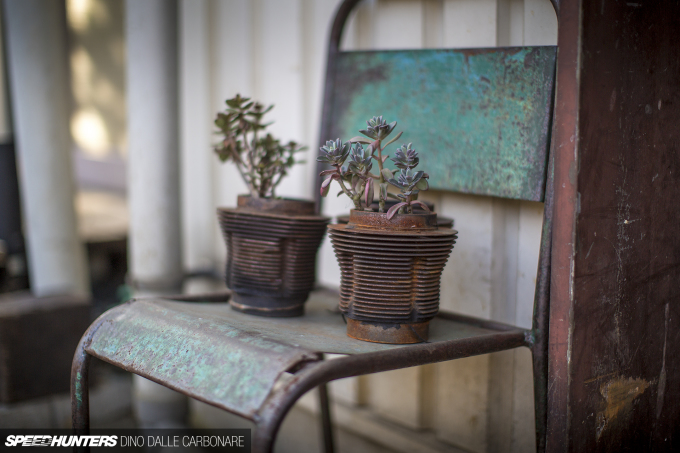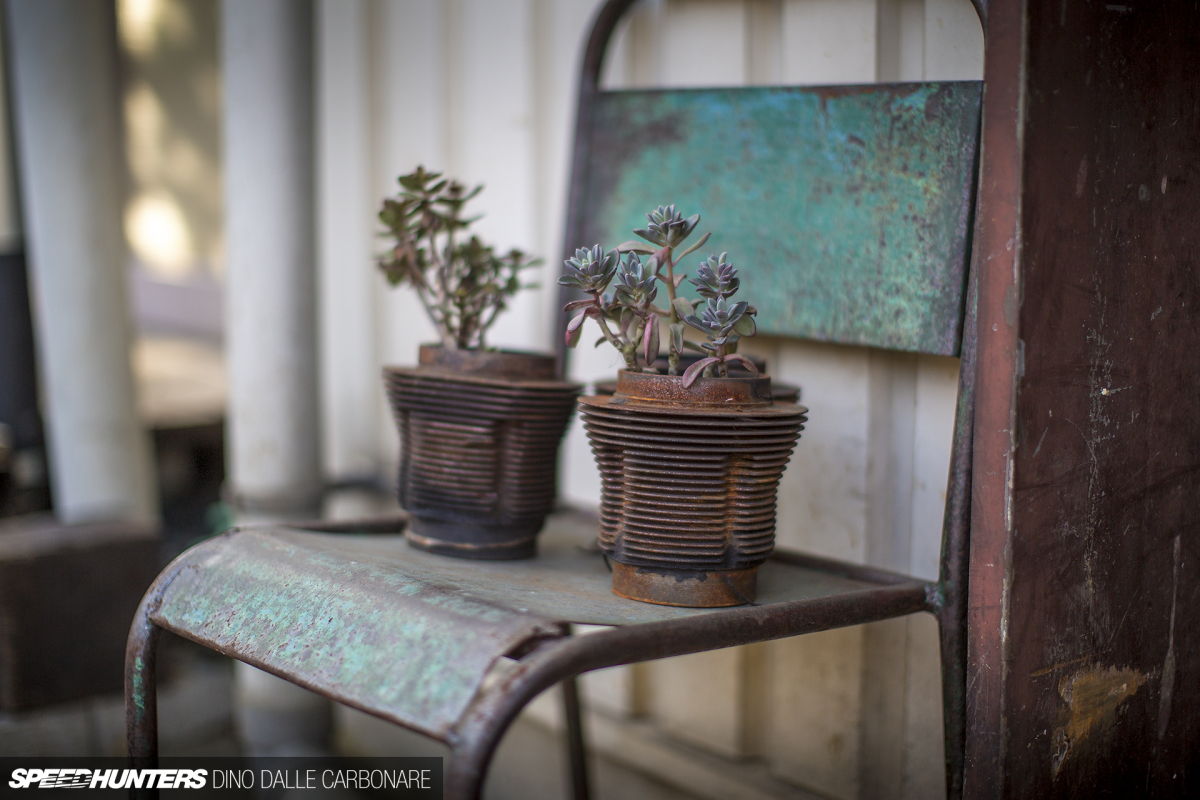 It's probably because places like these focus totally on the look and feel behind a specific car; that quest to express a type of style in a unique way. In comparison, many tuning shops lack this underlying focus and tangible feel as they're trying to keep up with fashion and trends through the use of a catalogue and a long list of bolt ons.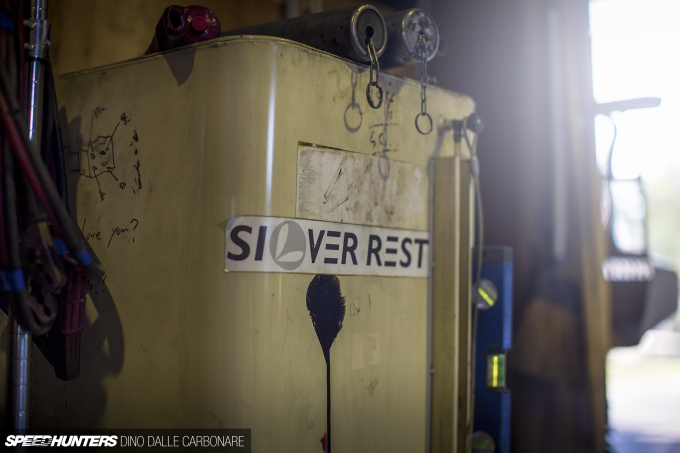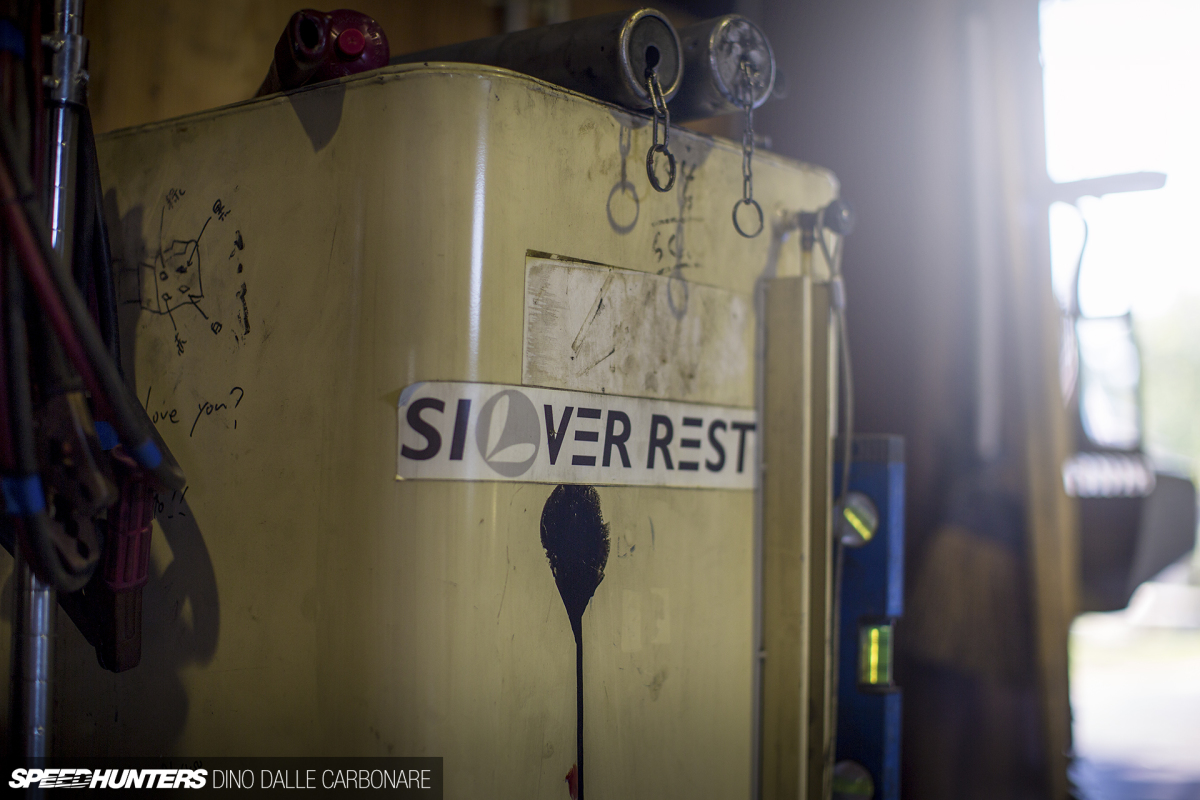 But don't get me wrong, I'm in no way criticising what any of these establishments do, they are there to cater to something specific and that's great. What I'm simply getting at is that when you walk into a place that does true custom work, you almost feel it.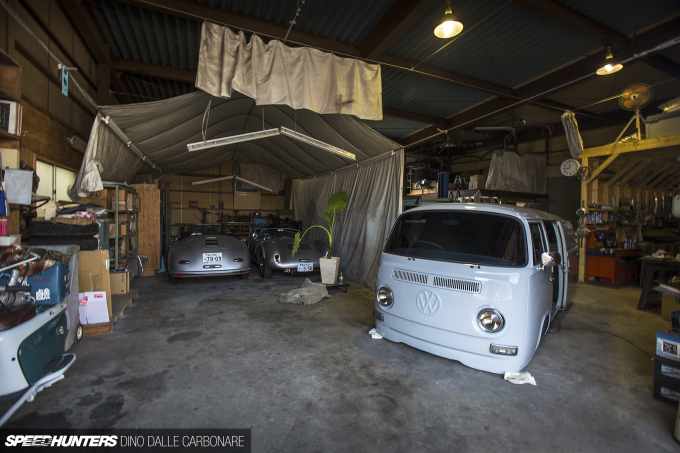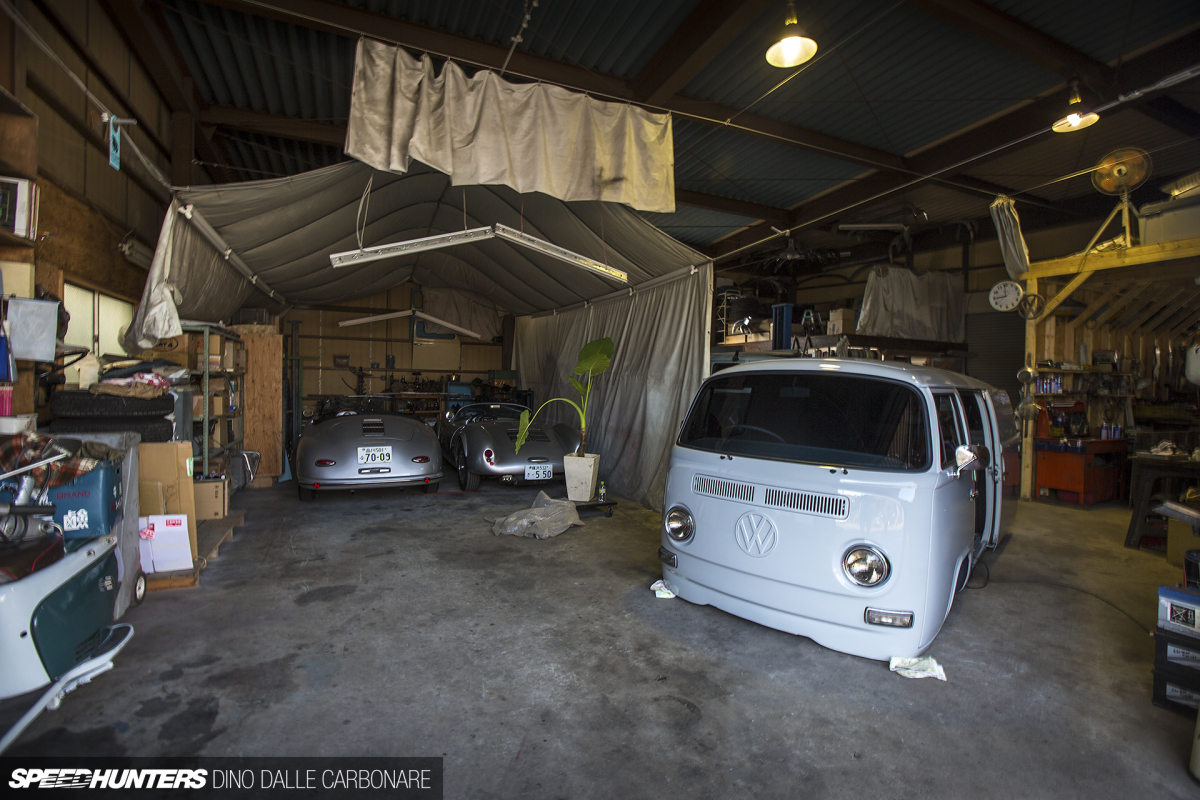 And that's what makes it all so special and unique, and Silver Rest does just this. You don't even need to walk inside Tomoyuki Nonoshita's garage – you get it as soon as you pull up out front and see lines of parked VWs of every type and generation awaiting a new purpose in life. Inside, this is further emphasised by everything your come across, including Tomo's own recently-featured 1972 VW Type 2 Panel Van.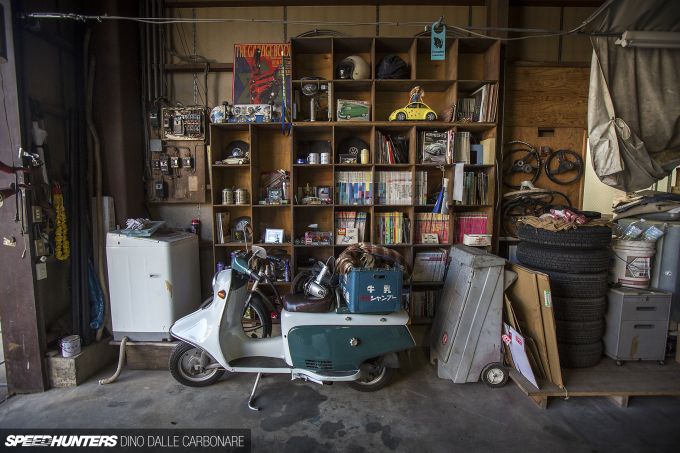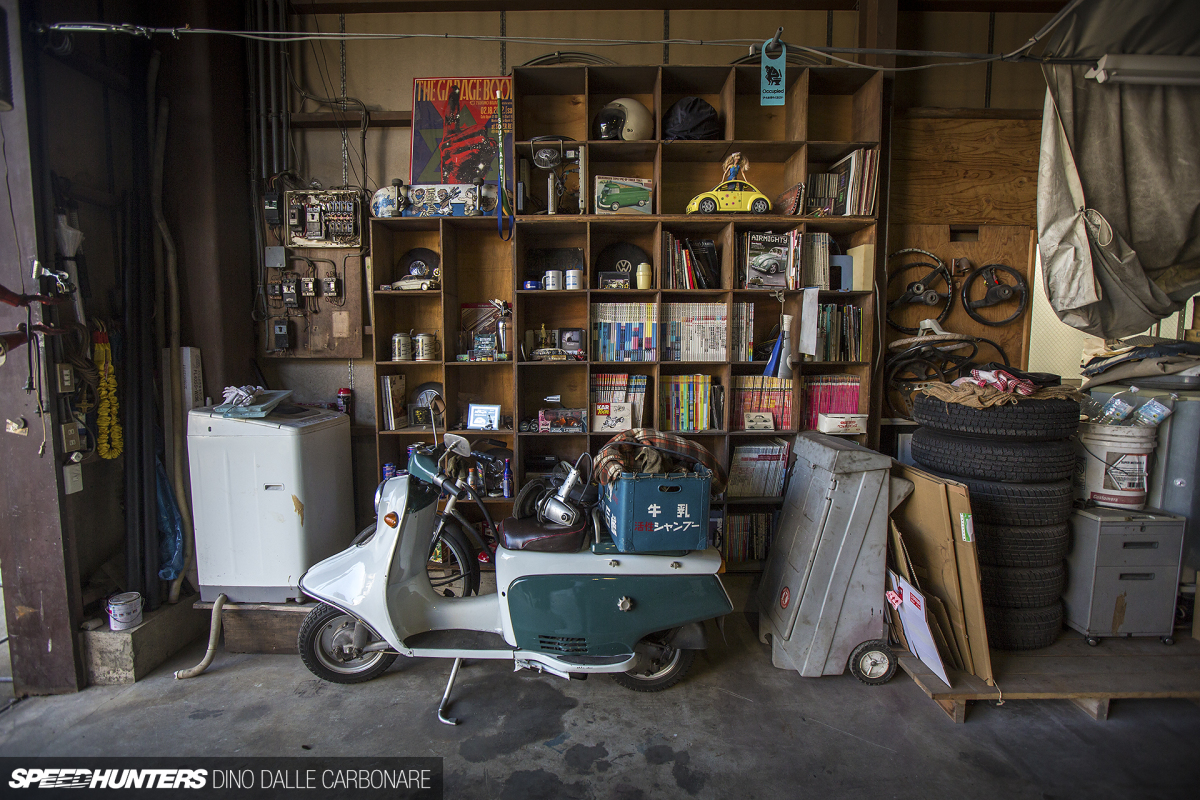 From the bookcase that's laden with all manner of collectables and publications specific to the scene…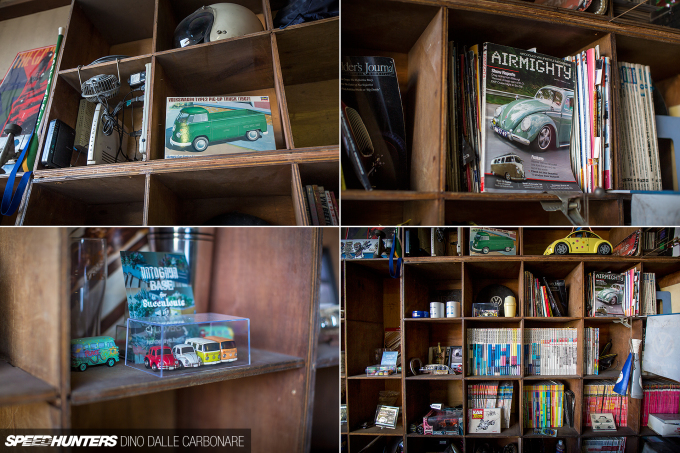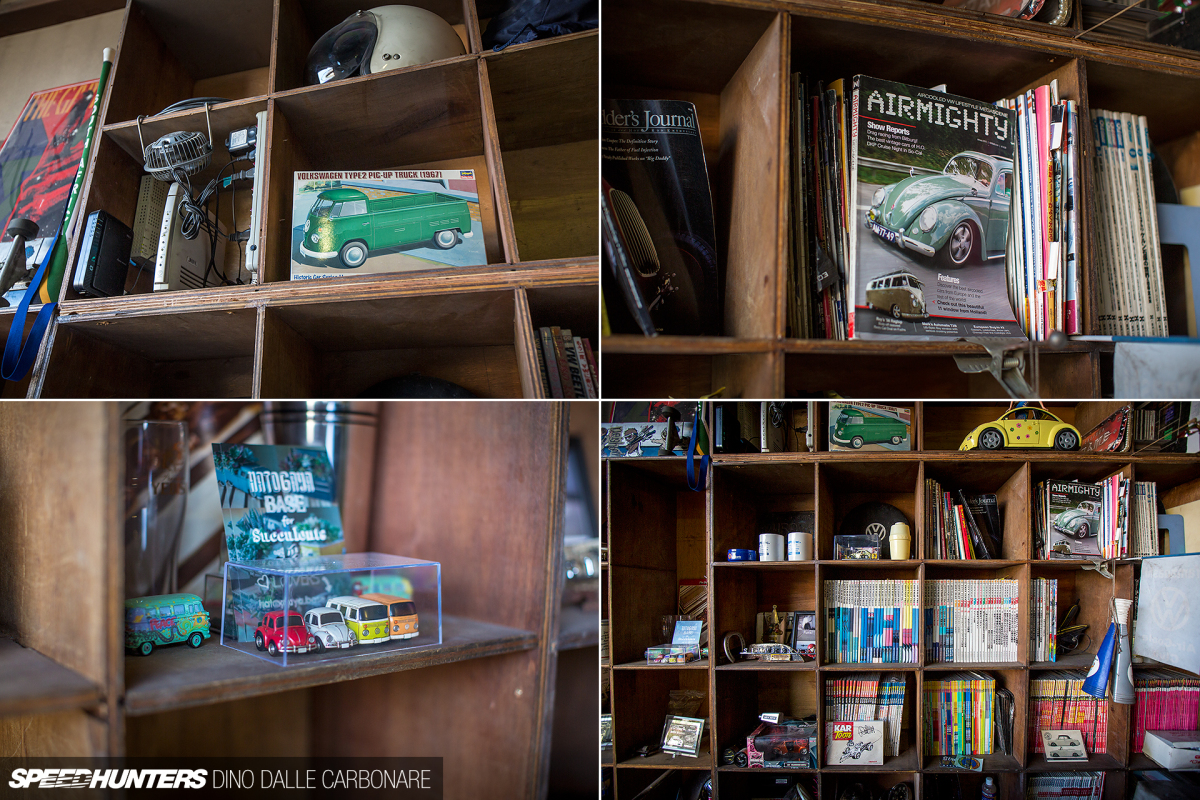 To little models and miscellaneous goods that Tomo has accumulated over the years.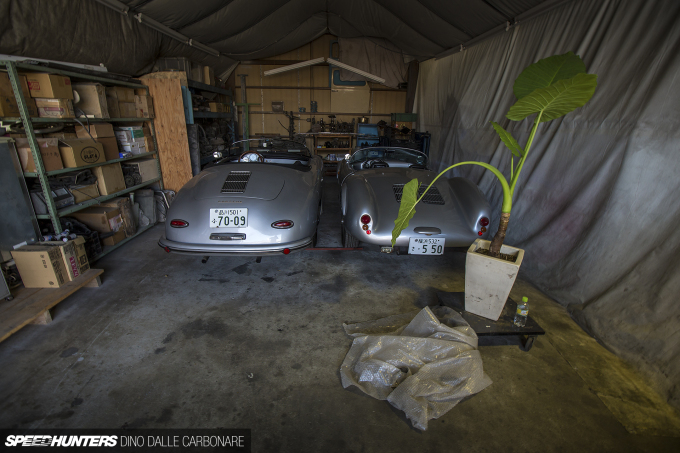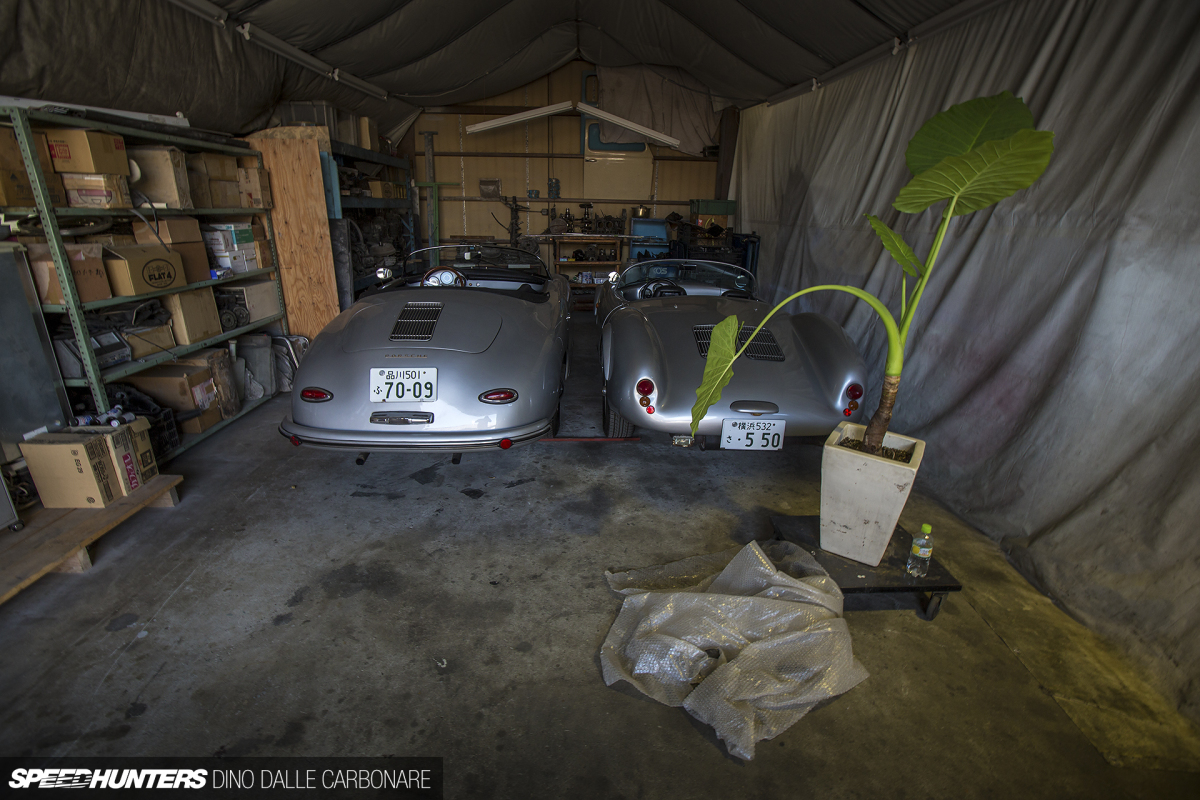 Then of course there are the cars. Along with the 911 that I found parked inside on my arrival, it's instantly obvious that this is a shop that people trust and believe in. If they didn't, you just wouldn't find this sort of metal sitting there awaiting its turn.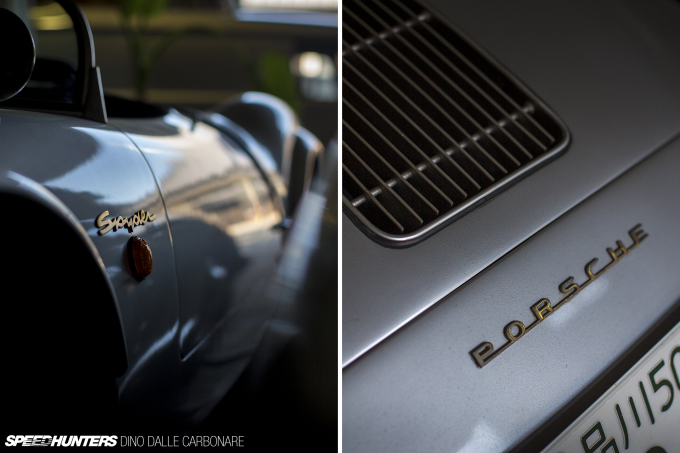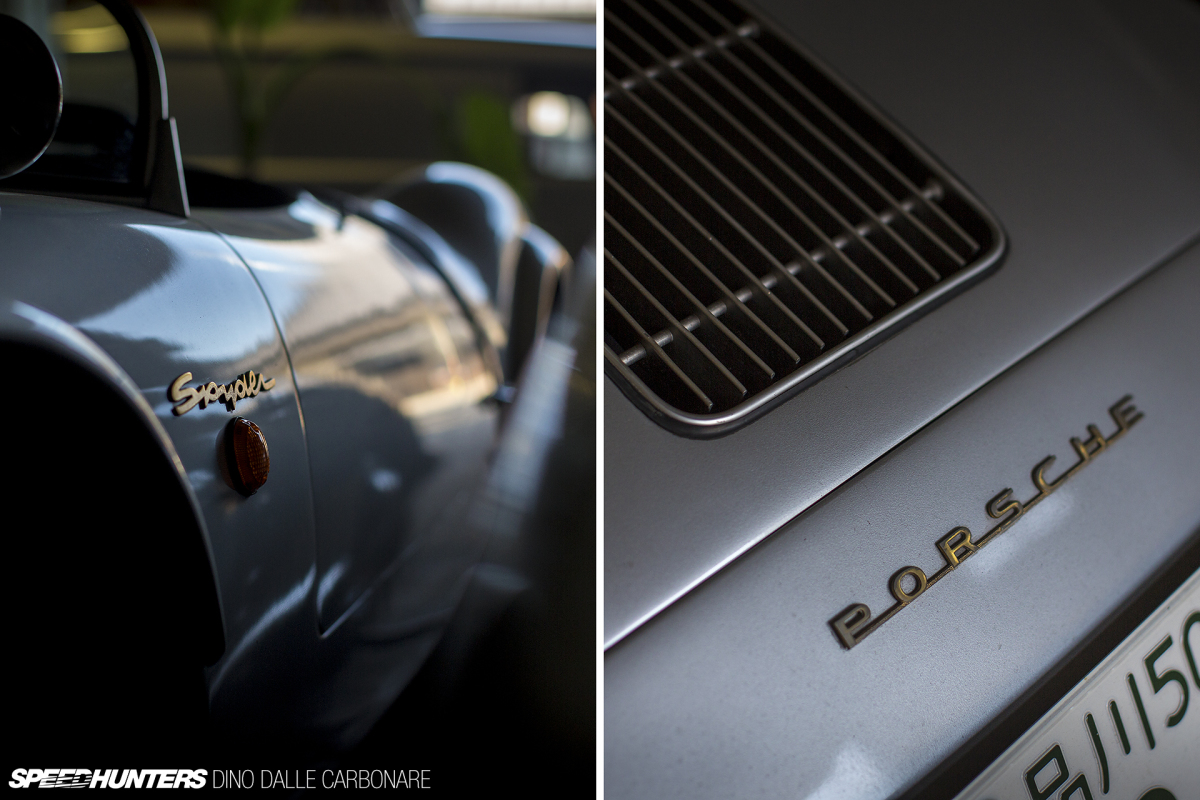 At the higher end of things, the 356 drop top and RS550 are two of many old Porsches that Tomo looks after, but it's VWs that continue to be his bread and butter.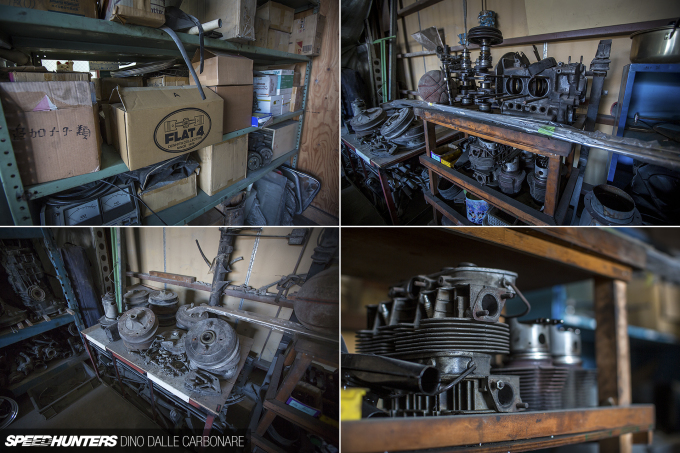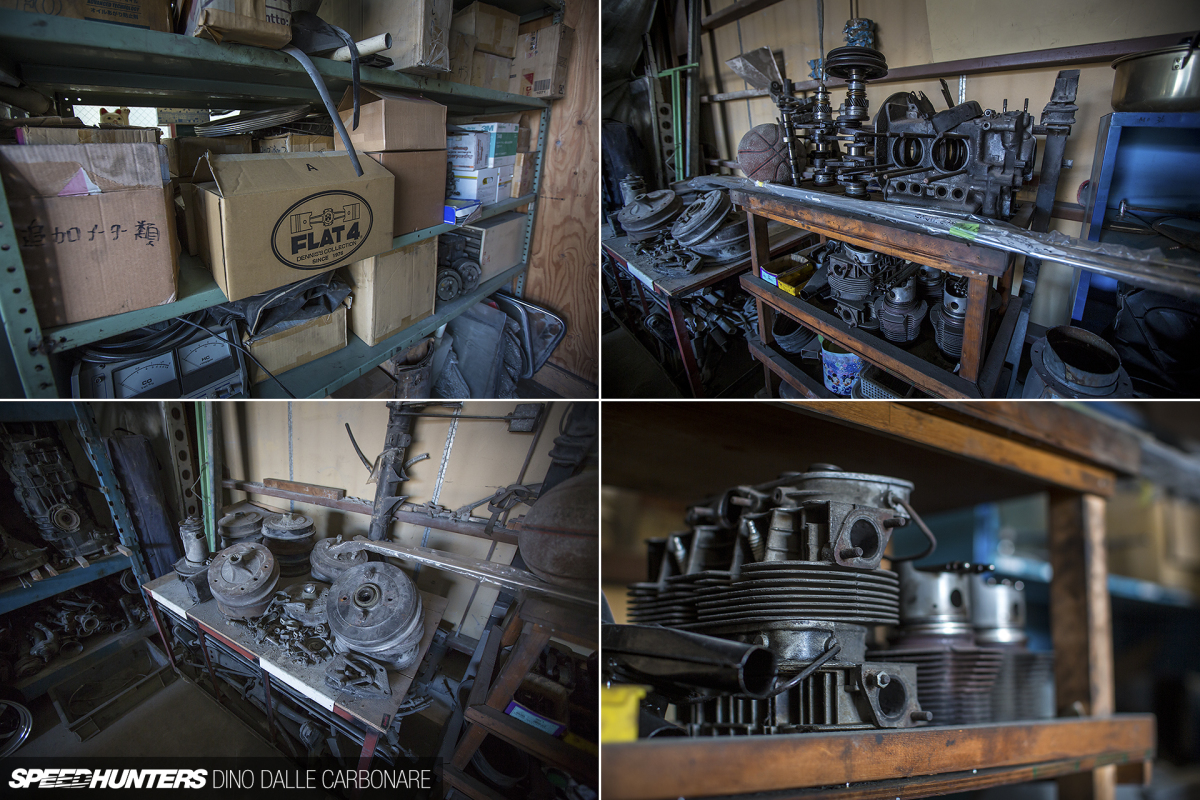 Like any shop that caters to older vehicles, it's not too surprising to find that any empty space doubles up as storage. Right behind the two classic Porsches there were all sorts of engines and components stocked up ready to be used, rebuilt or reconditioned.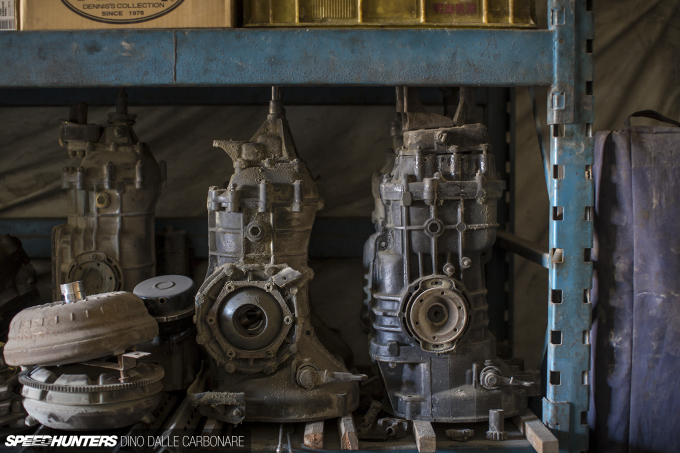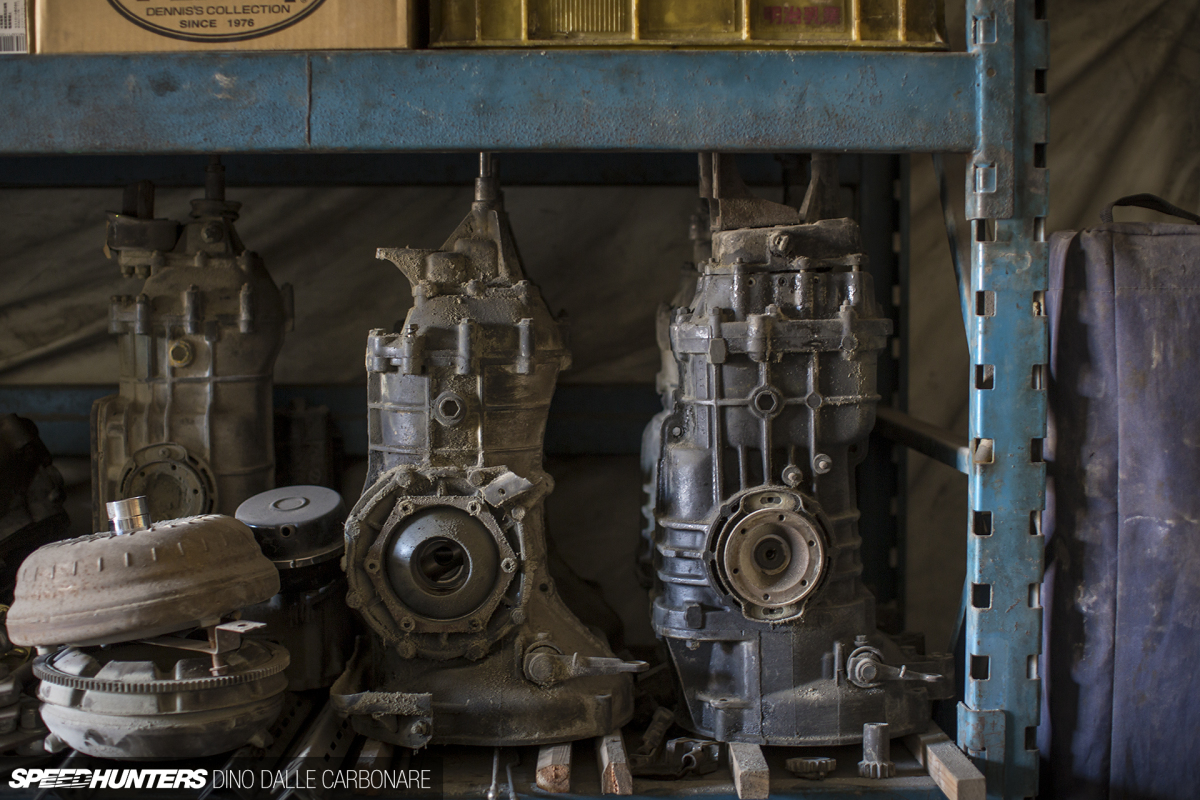 Gearbox anyone?
It's All About The Layout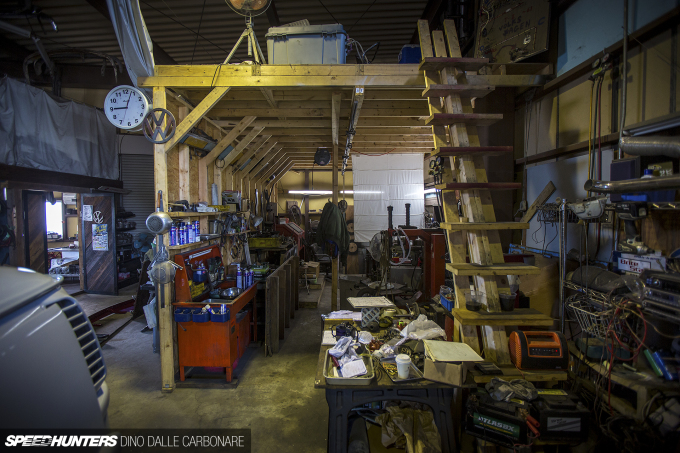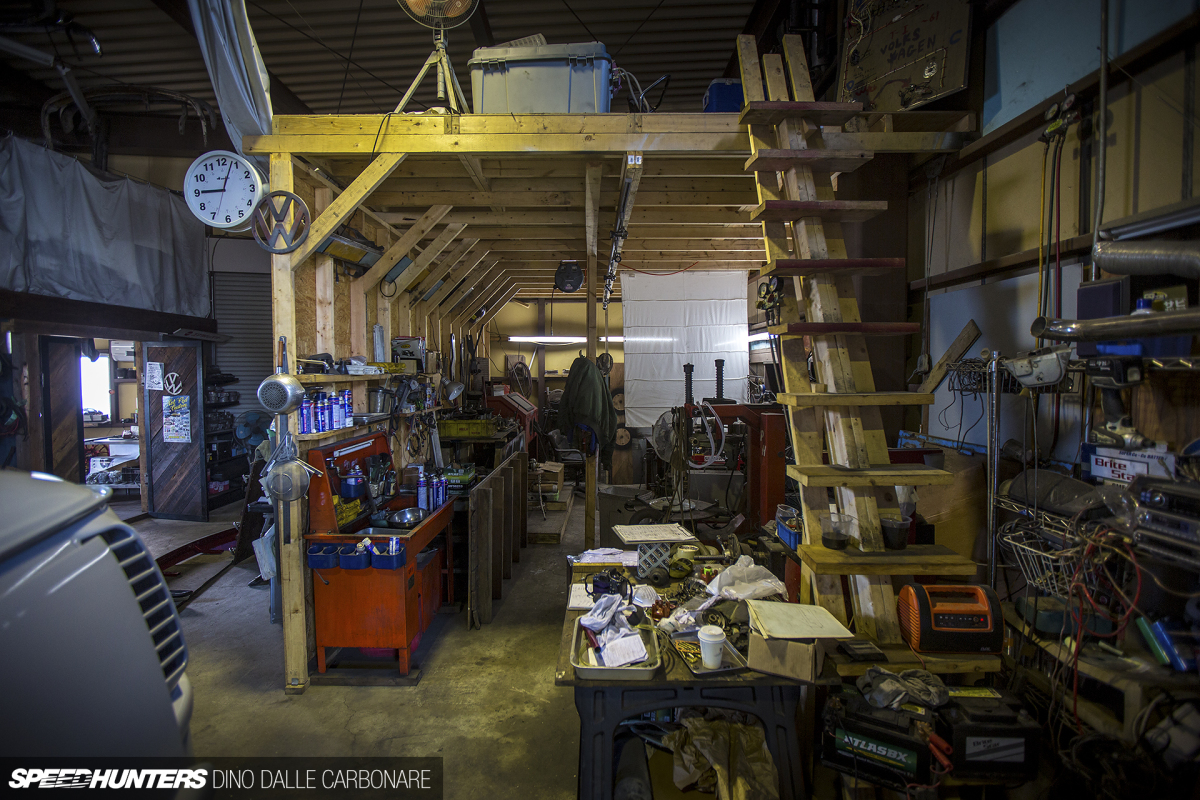 Over the years Tomo has fine-tuned his working environment, which is nothing more than a small workshop with a single lift. The space is small, but it's efficiently set up with a number of defined areas, like the fabrication room.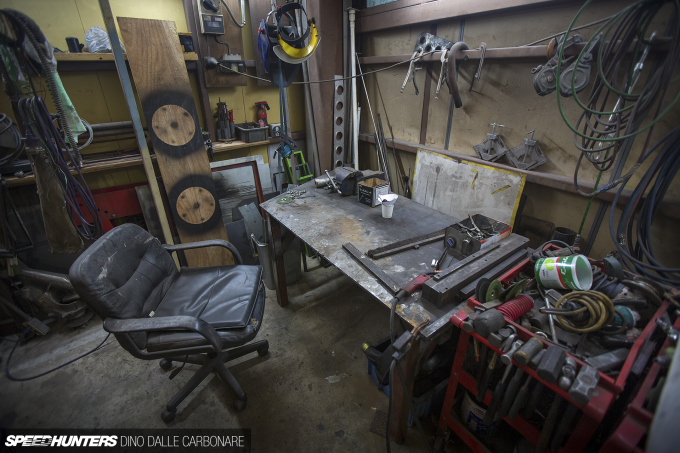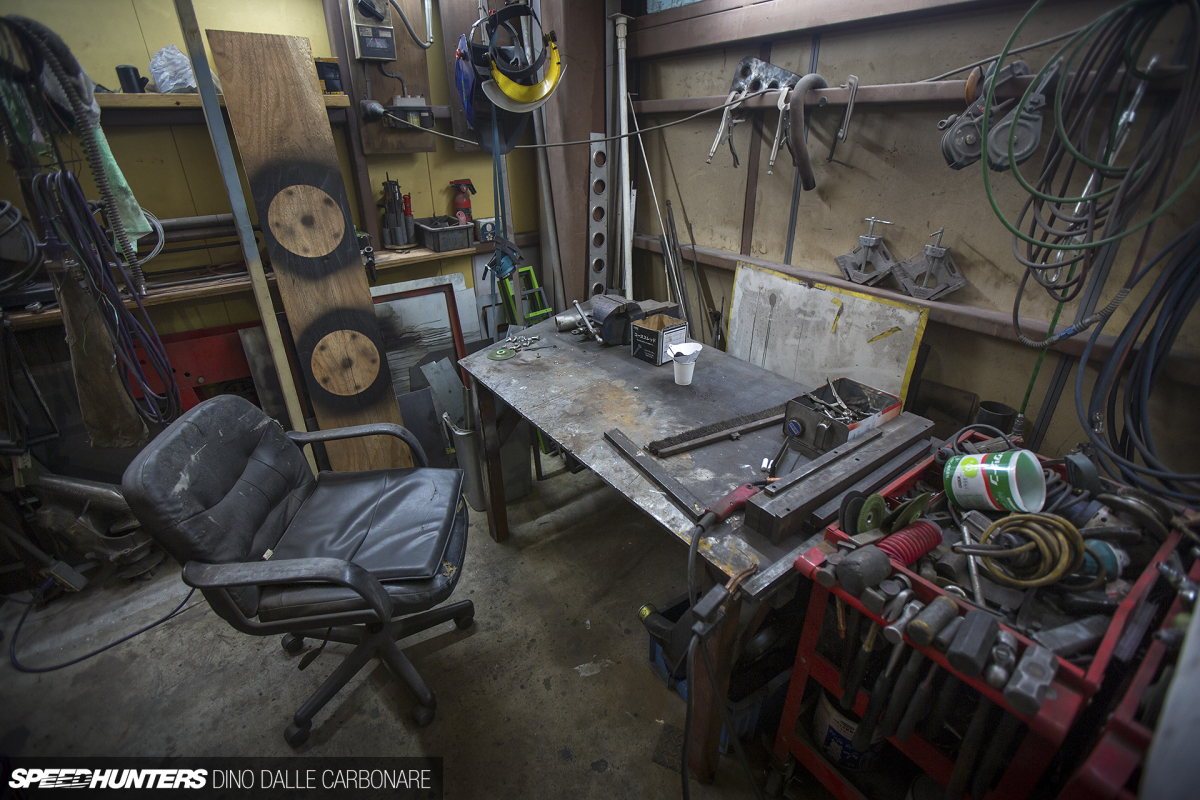 This is where things get made, fixed up, welded and polished – you name it! When it comes to older cars, the builder is often put to the test; a lack of off-the-shelf parts and components meaning that one must be very resourceful and creative.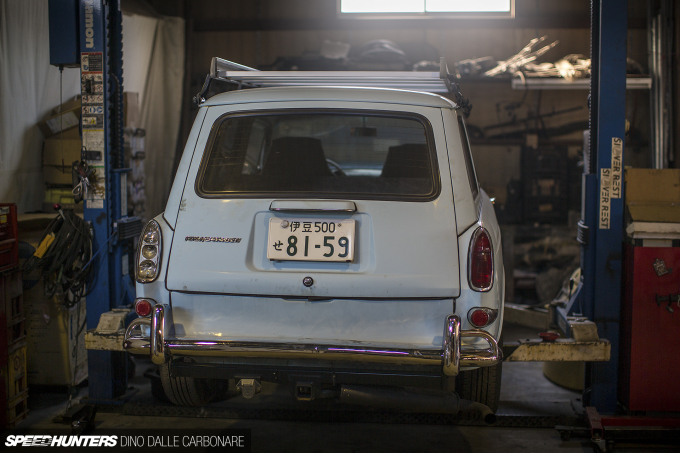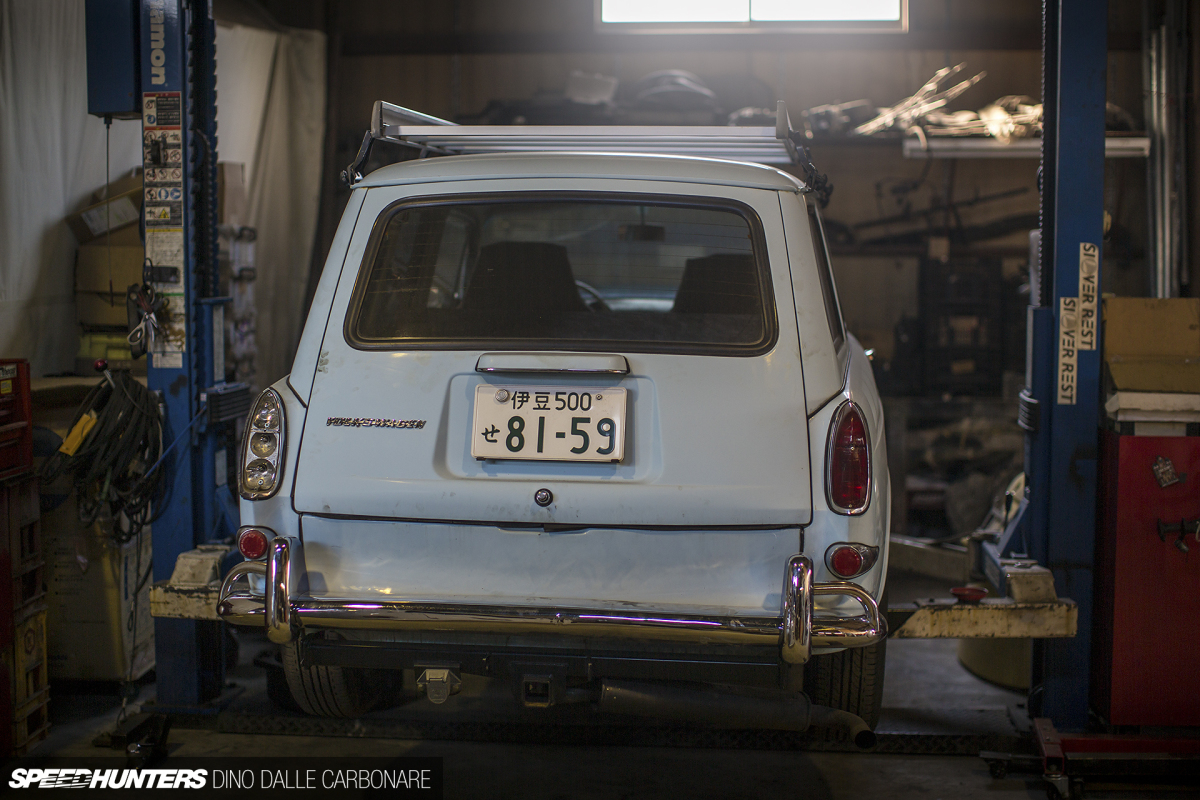 On the lift was a VW 1500 wagon in for some general maintenance, and perhaps a taillight change too.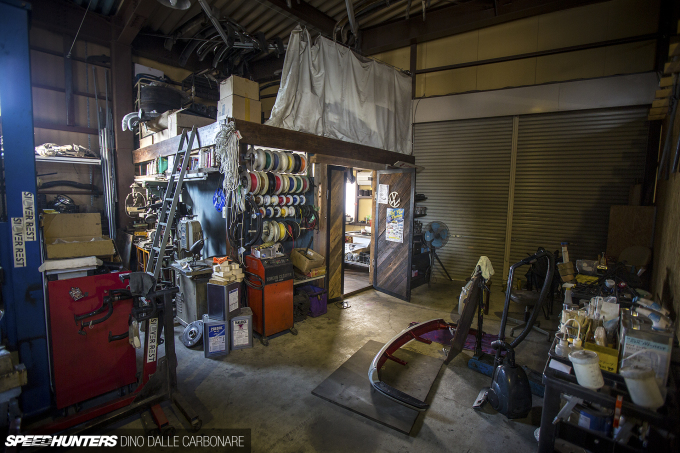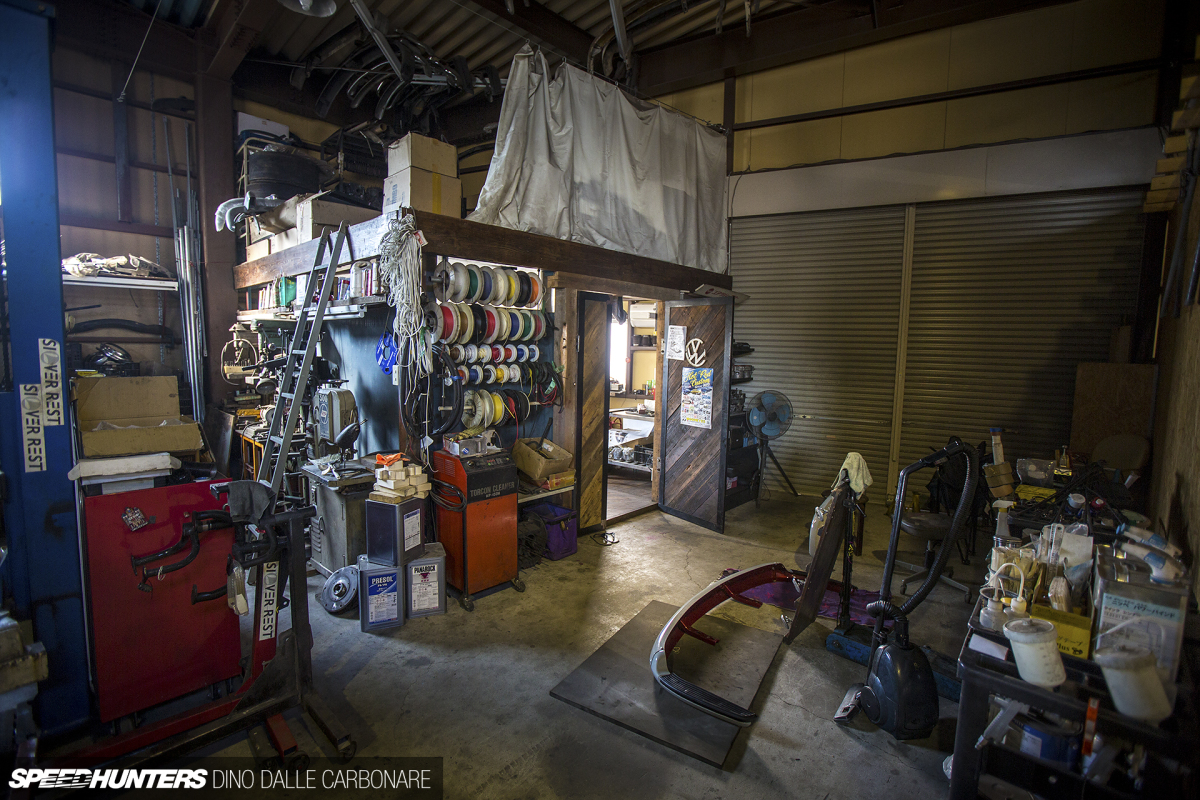 Like we see in many Japanese shops, every nook and cranny doubles up as storage, and you have to as in most built-up or central areas square meterage is the most valuable of commodities. On the far side of the garage Tomo built up his little office/engine build room, and the exterior walls are used to hang more equipment and tools.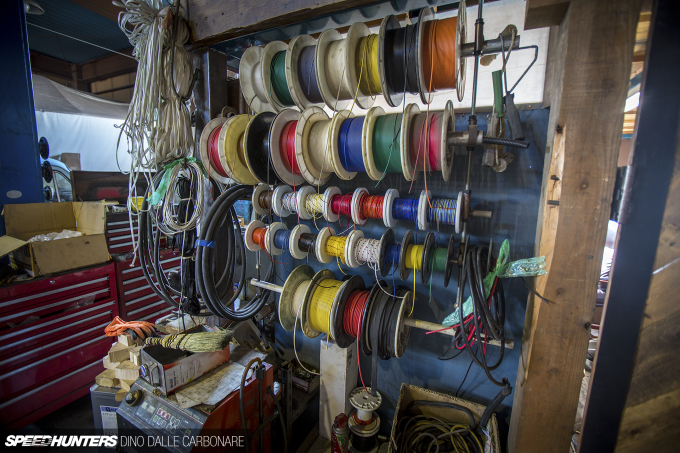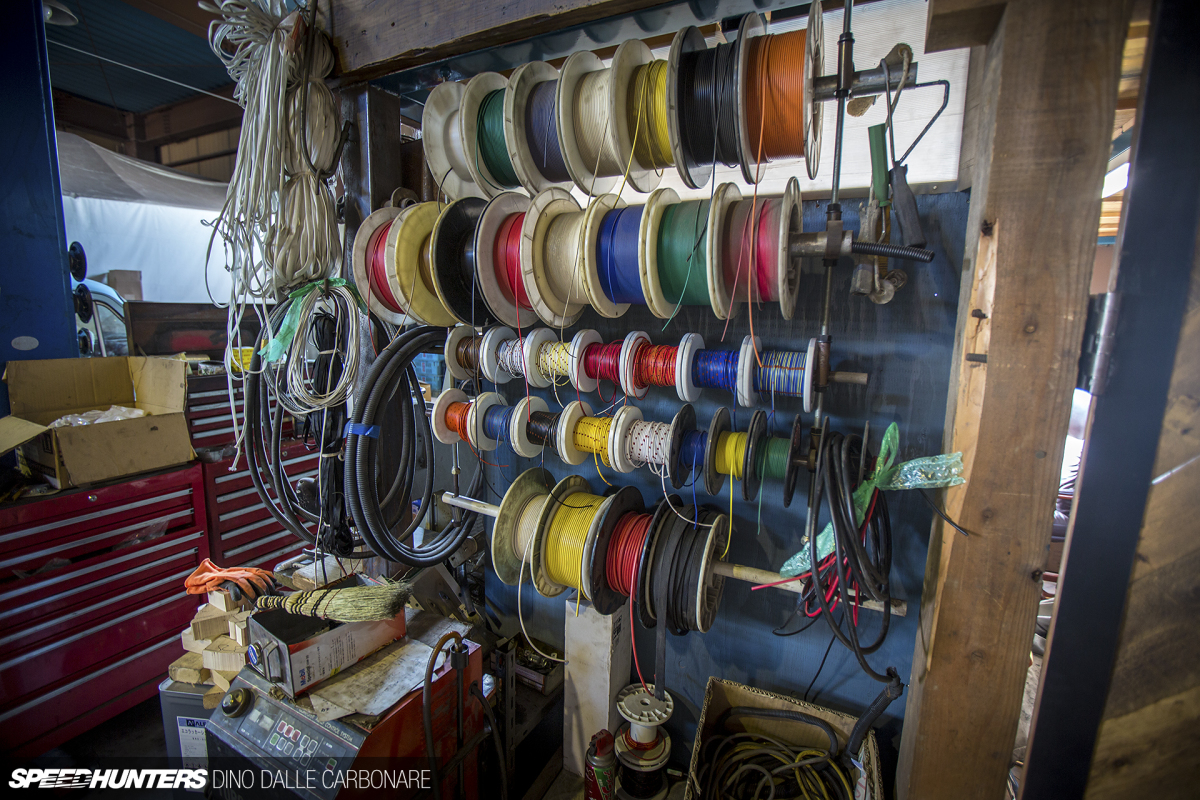 Right by the door are rolls of wires ready to be measured up and cut. This also tells me that Tomo wasn't joking when he said he pretty much does everything himself.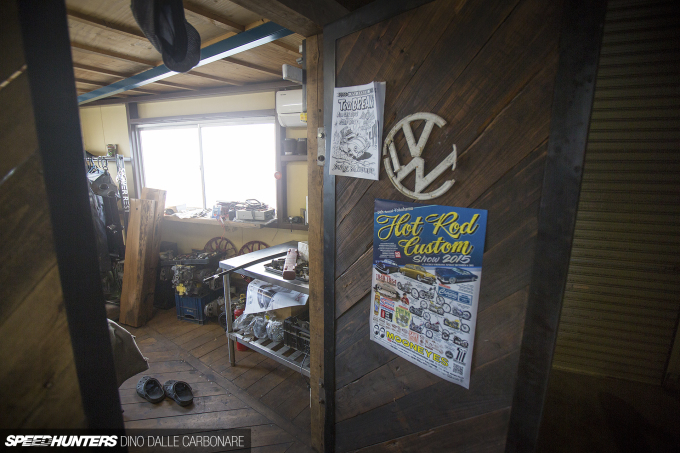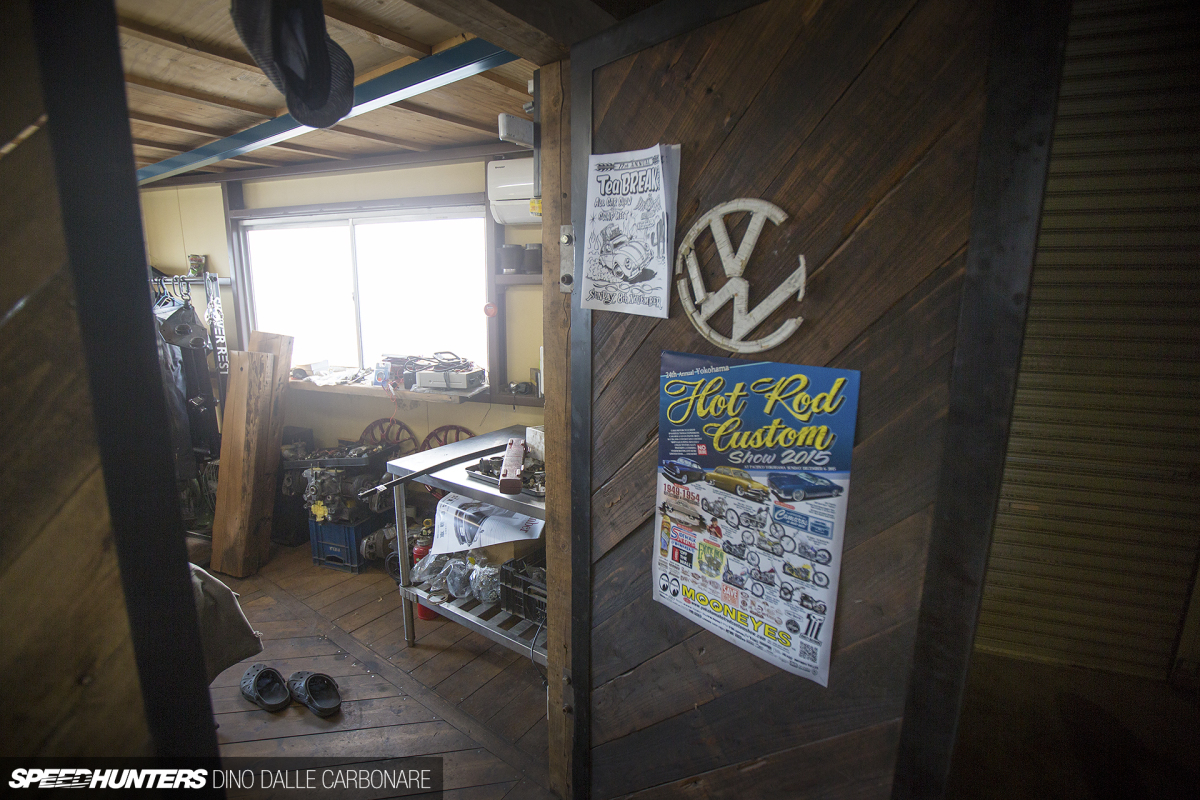 Swing the handmade door open and you enter a shoe-free zone – the aforementioned office.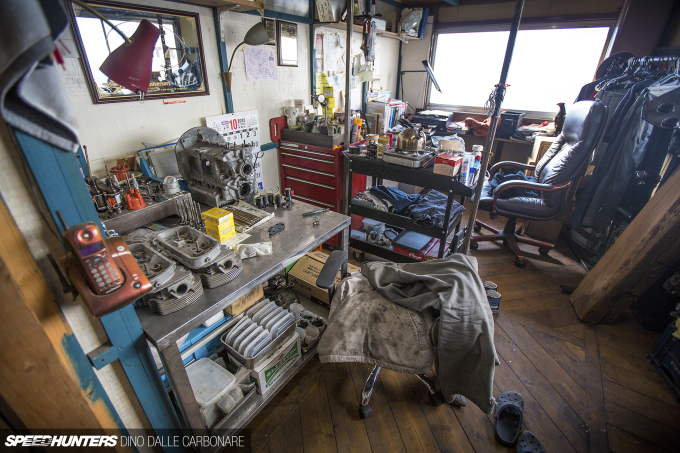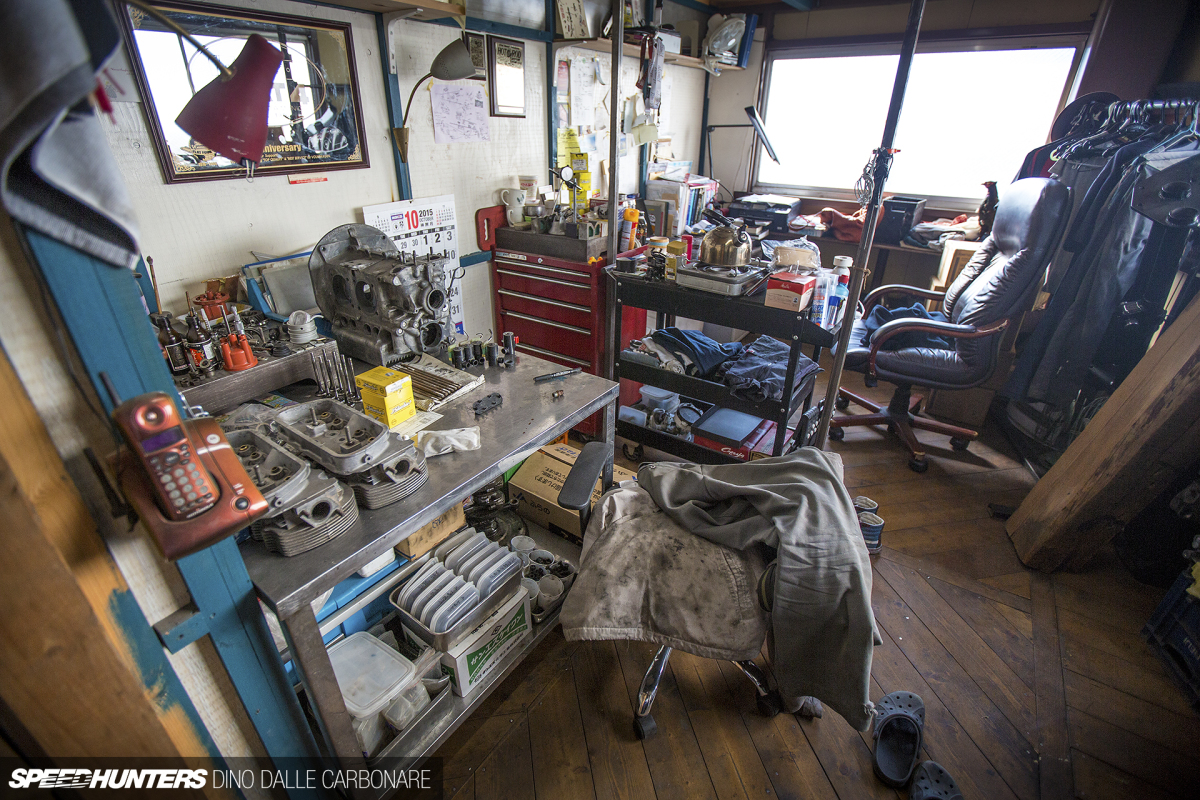 This is the only place that is climate-controlled, so it's where the day-to-day running of the shop is done from; Tomo having set up his desk and working area equipped with all the essentials.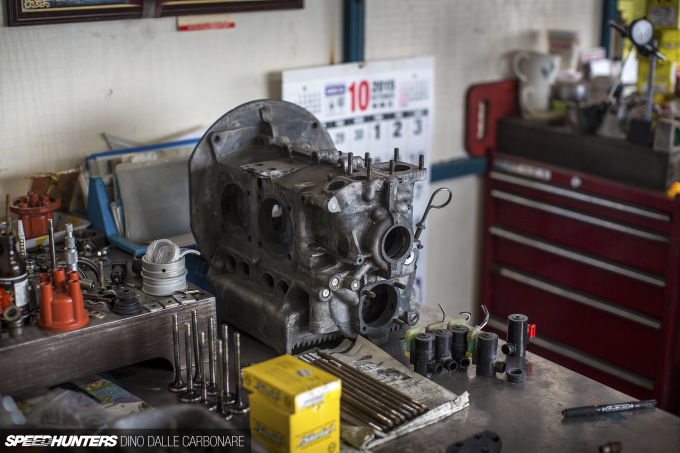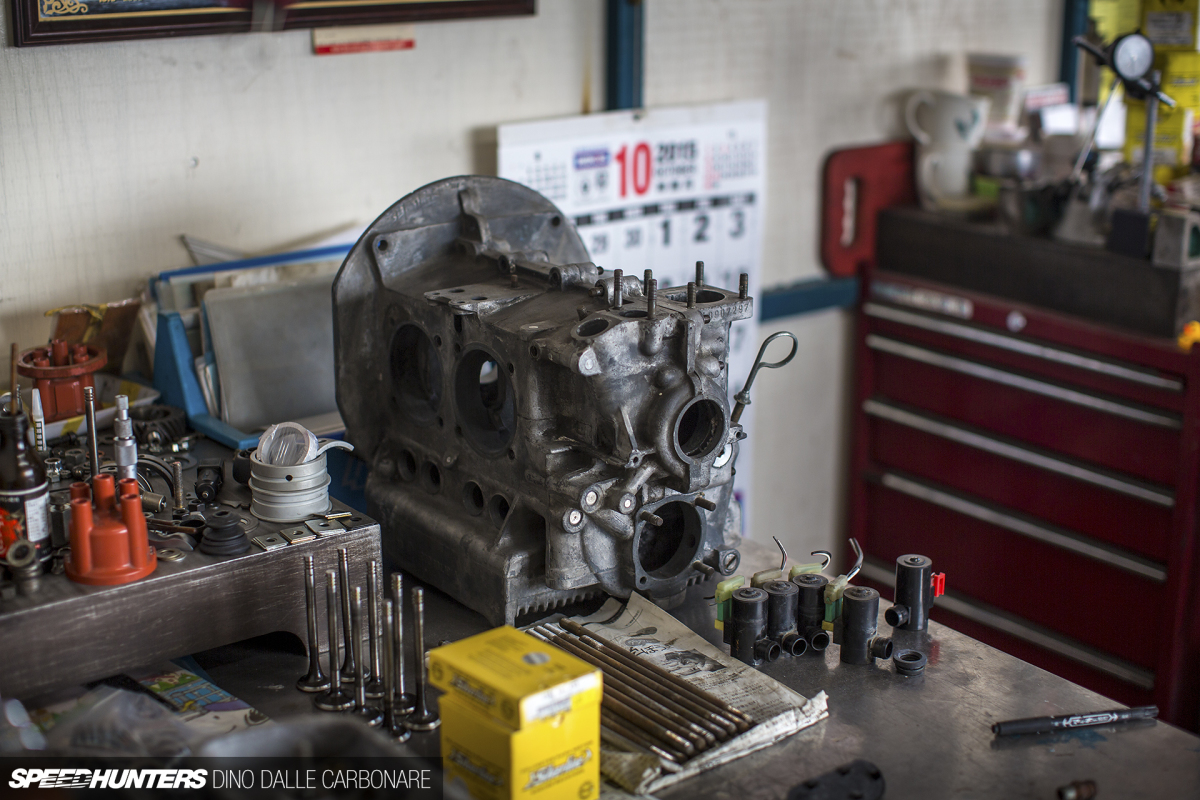 It's also here, for obvious reasons, that the engines he builds are put together.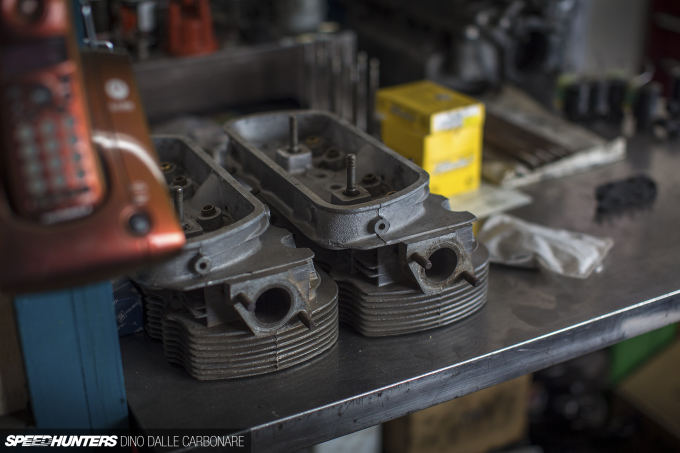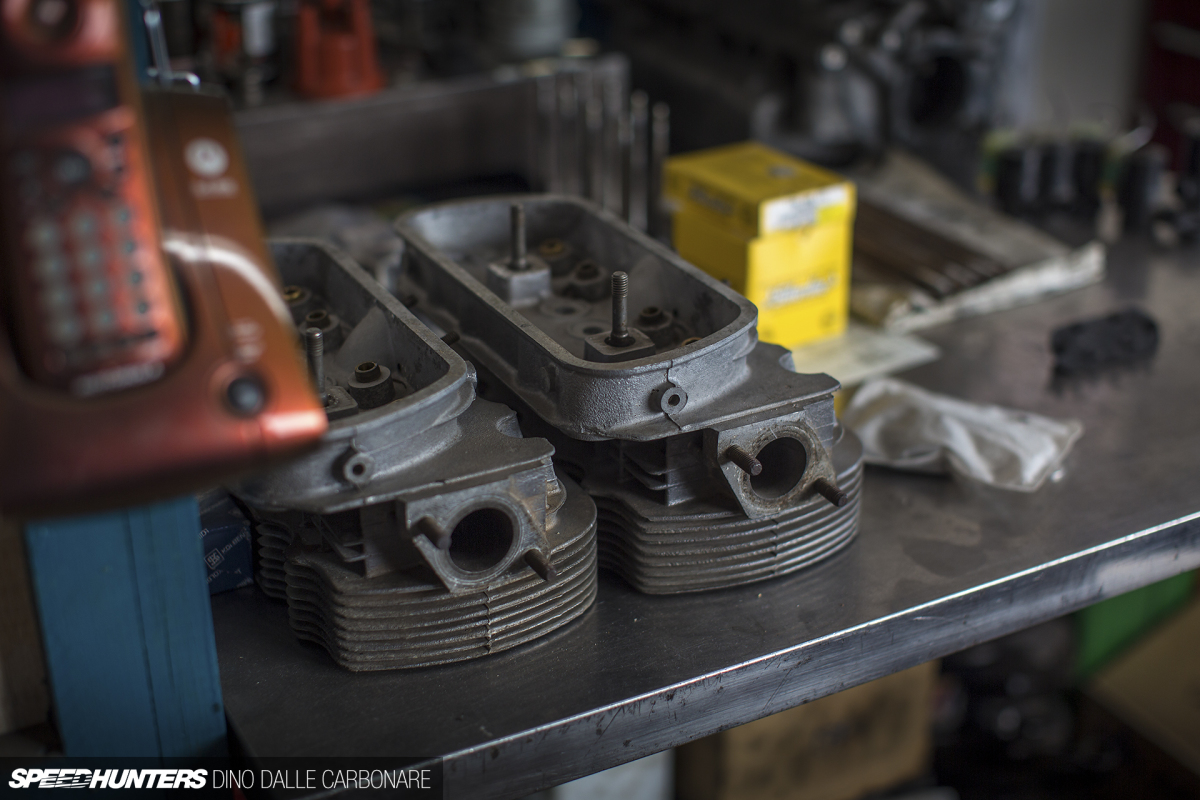 Once cleaned in the fabrication area and appropriately degreased, each component is moved here and prepped for assembly.
Our Favourite Kind Of Shop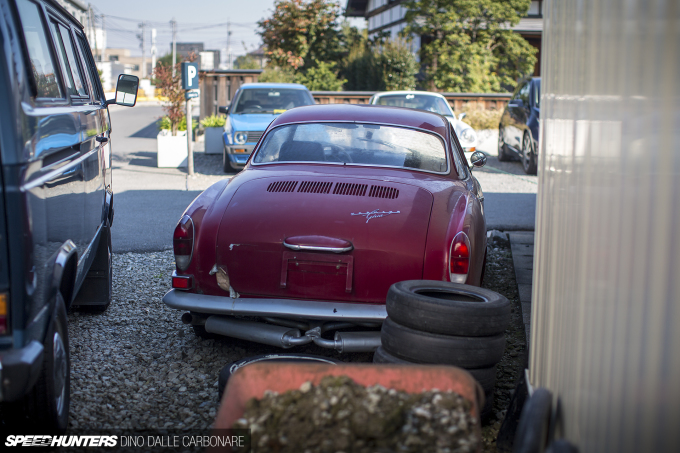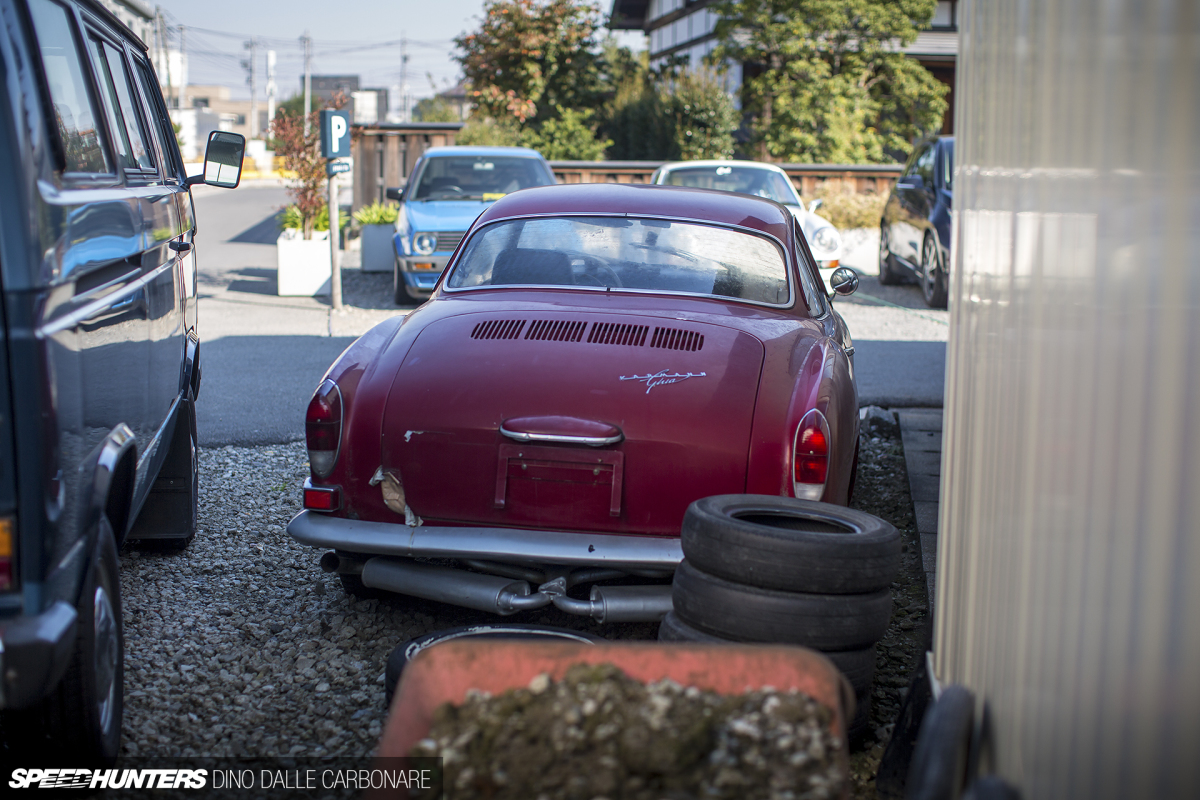 Accessible from three points, the rear of the shop is where Tomo keeps a small stock of vehicles.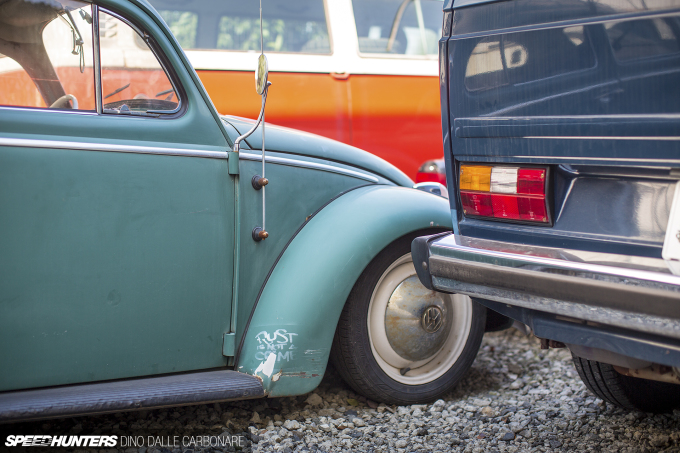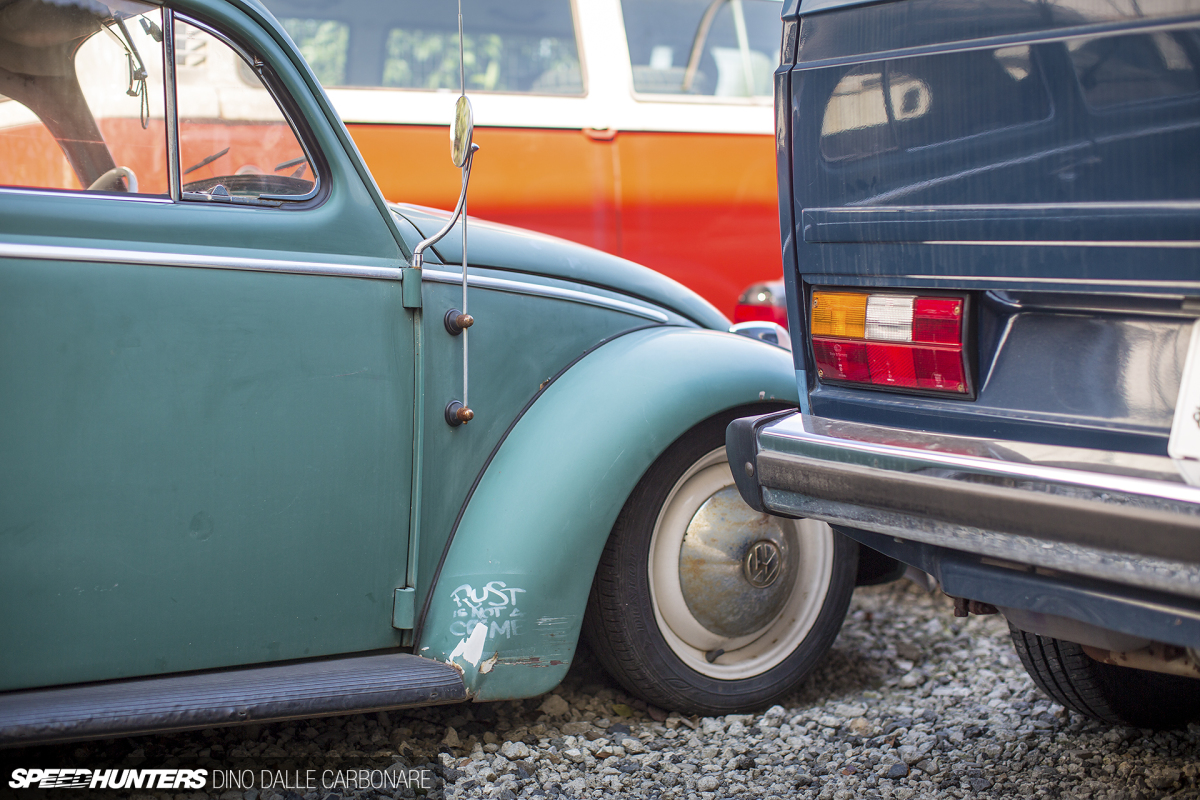 When he sees a good deal on a car, he just goes for it; be it for restoring and selling on, or stripping down to restock the parts bin.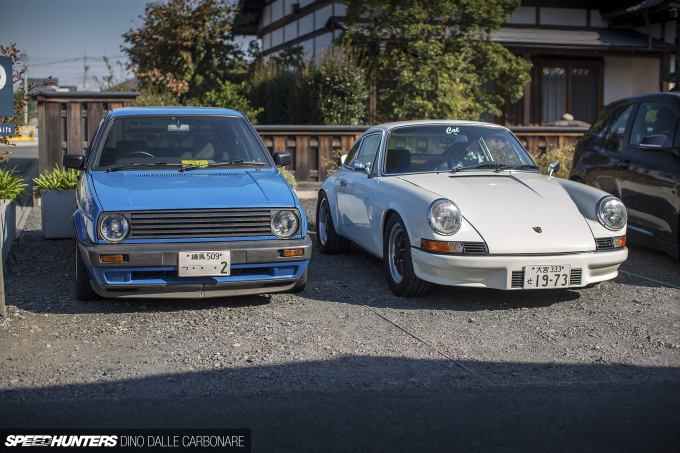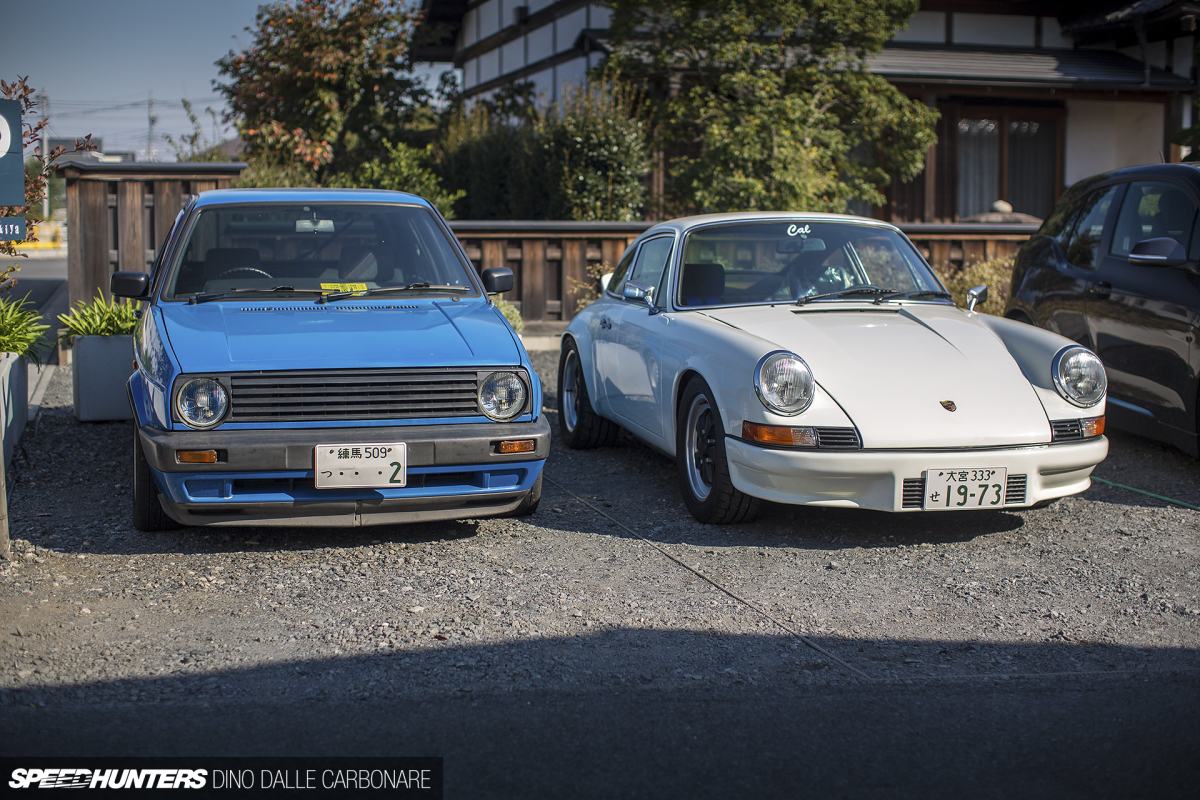 There is no VW or old Porsche that Tomo doesn't turn his hands on, and customers flock from afar to have him work on their vehicles.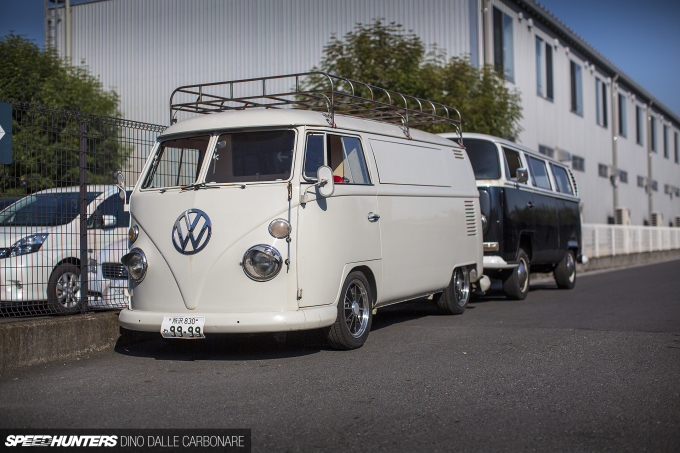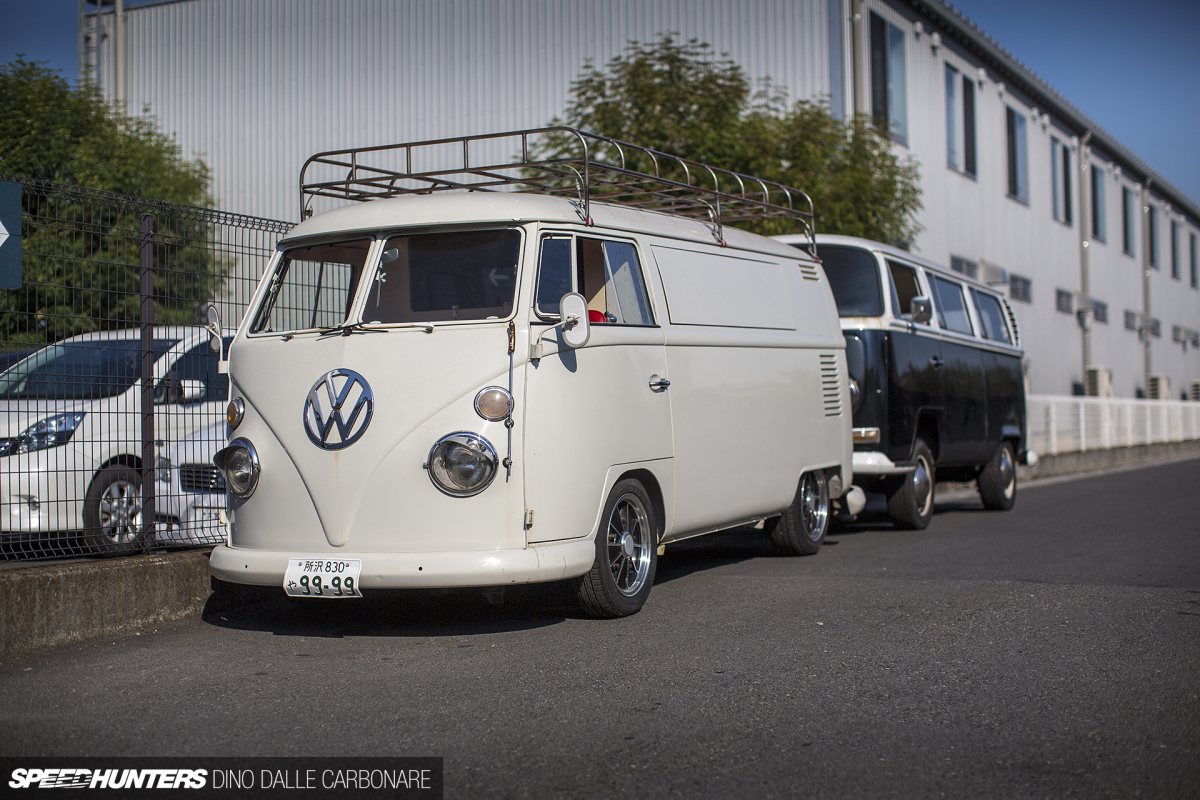 It all combines to create a little corner of creativity in an otherwise dull and unsuspecting area of industrial Saitama. And from experience, these kind of shops are much the same way; they aren't ever advertised or publicised like run-of-the-mill tuning shops, and even when you see them for the first time there is hardly anything telling you of the magic that goes on within.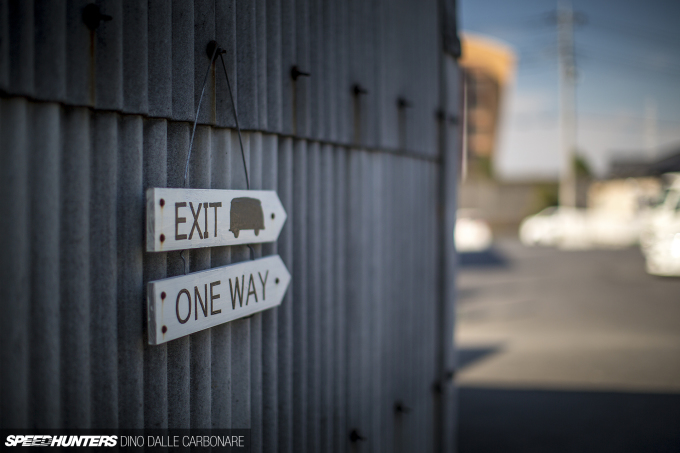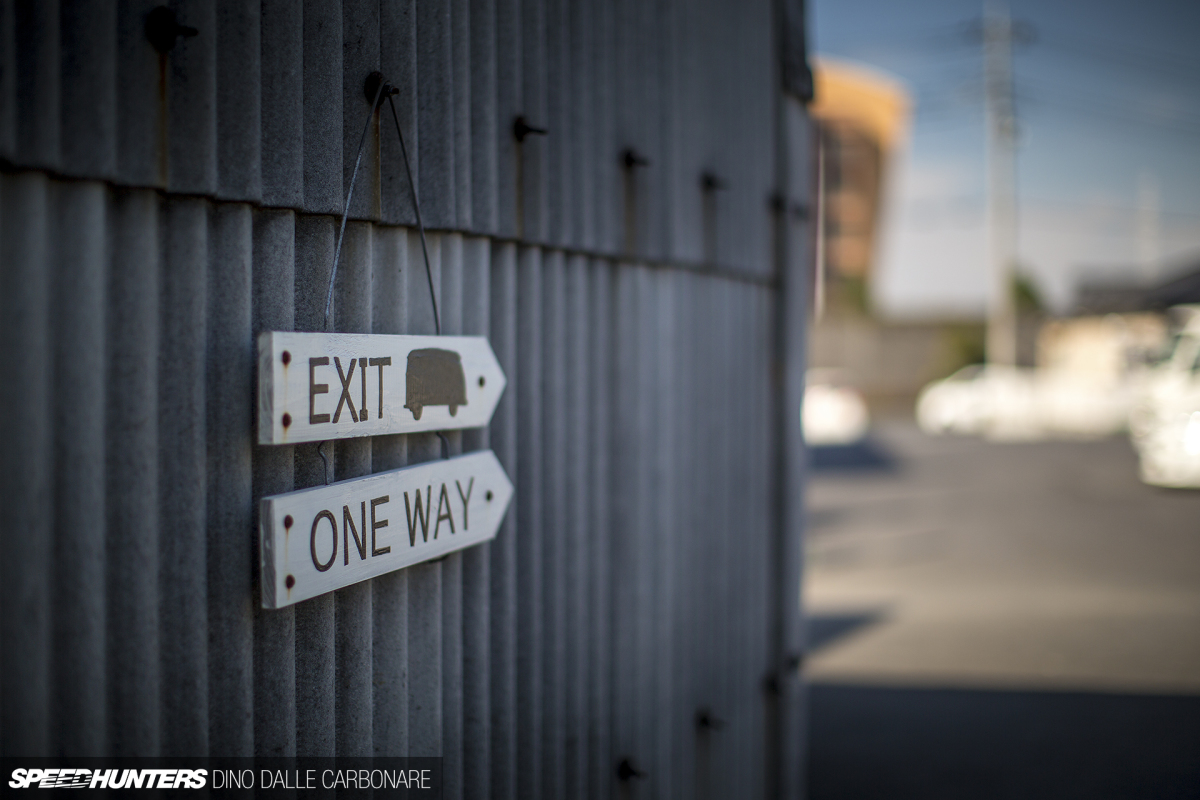 And in a country that pushes and almost requires every single person to conform to the predetermined way society is made up, it's one hell of a refreshing thing to see. It pushes me to dig deeper and find more of these kind of places; and to meet more people like Tomo, Nakai and Miura.
Dino Dalle Carbonare
Instagram: speedhunters_dino
dino@speedhunters.com