There is no hiding the fact that the Japanese are into air-cooled stuff in a big way. It's a silly thing to say really, as the Japanese are pretty much into every kind of car scene; but each time the Mooneyes Hot Rod & Custom Show rolls around, I'm reminded about just how much they love old VWs.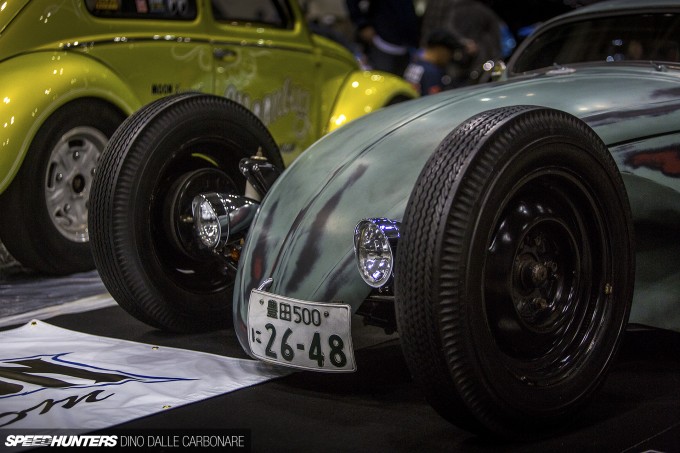 And while there are amazing shops out there like Flat-4 which have helped push the Japanese and international scene with some of the coolest and rarest restored Beetles, it was something a little more customized that caught my attention at the Pacifico Yokohama events center a couple of weeks ago.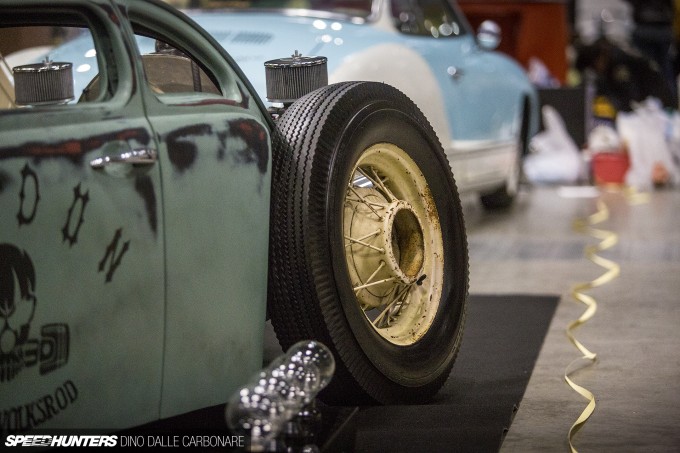 Sitting on the ground and running massive old wire truck wheels that towered over its chopped body, it reminded of the Mini rat rod I found at the Art Of Speed show in Malaysia earlier this year.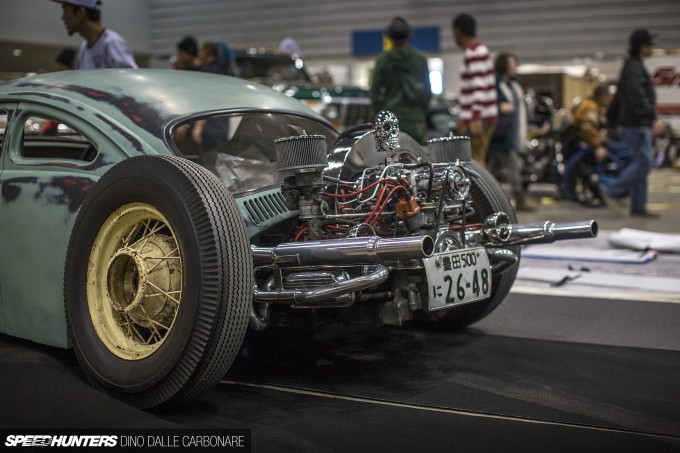 And that's what the guys at Hardon did with this 1967 Type 1 – ratted the hell out of it. They've mounted the body as low as it can possibly go, and then added a built engine out the back and four exposed wheels and tyres.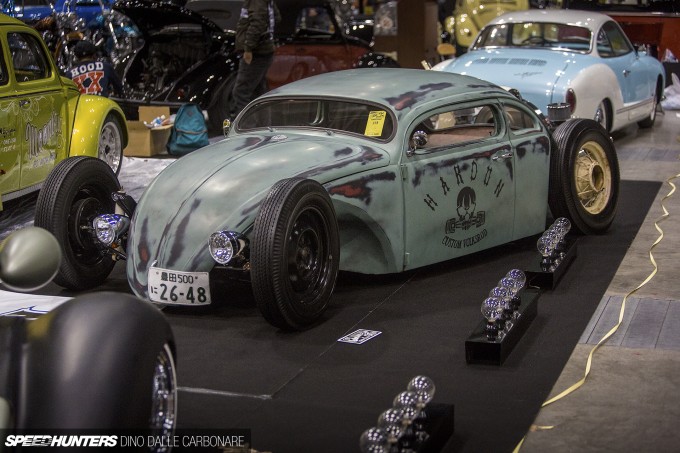 And boy did it get the looks it deserved, taking home the Best Radical award for being just that. It was easily one of the most 'out there' projects displayed at the Mooneyes show.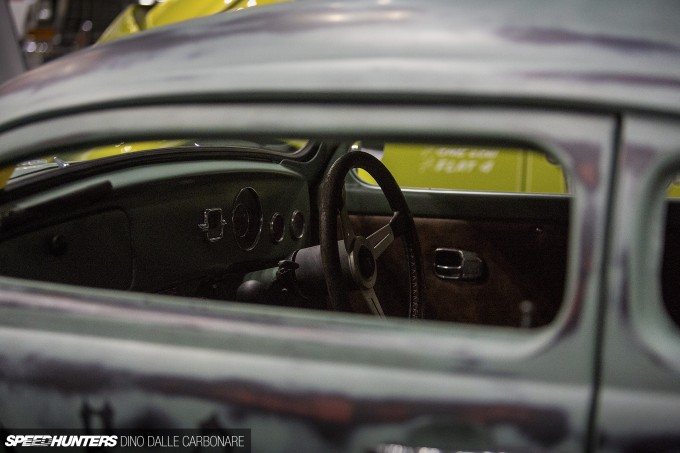 And despite that overall polished barn-find look, it was finished with amazing metal work and impressive detailing.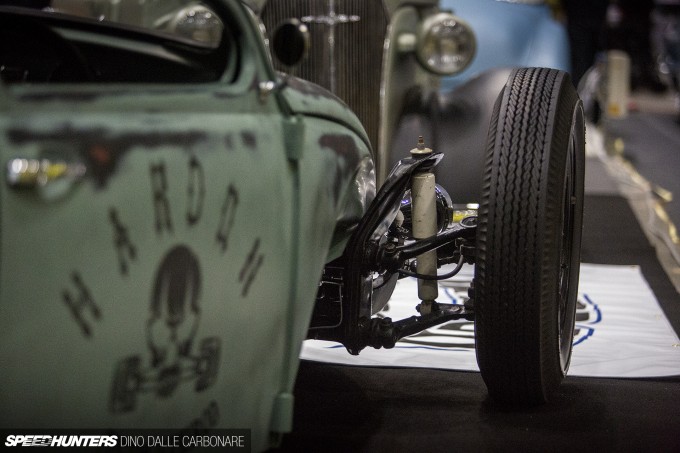 It's another example of just how many tangents Japanese car culture can branch off in, broadening the appeal and helping get well noticed all around the world.
Dino Dalle Carbonare
Instagram: speedhunters_dino
dino@speedhunters.com