A Little Update
Is it really the middle of December already? Are we really just a couple of weeks away from the end of 2015? For me, it only feels like the other day that I picked up my 1975 Dodge Dart Sport, which I've affectionately dubbed Project Yankee.
While I hoped to have made a little more progress through the fall than I have so far, I've slowly begun the process of transforming this Mopar A-Body into a low-budget, but well rounded street/track car with a very unique style. I figured now would be a good time to get you guys caught up…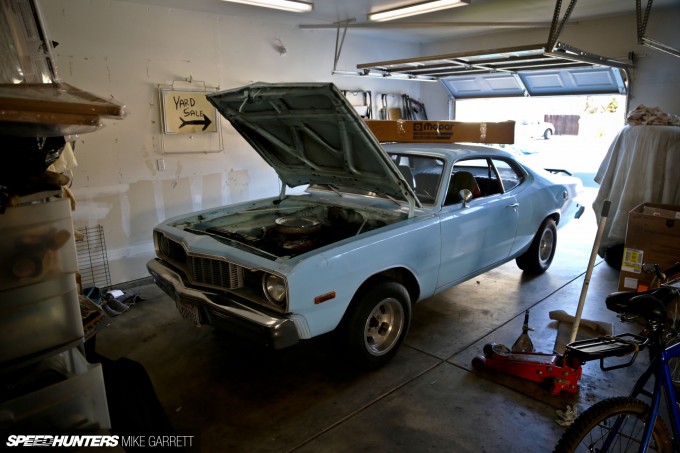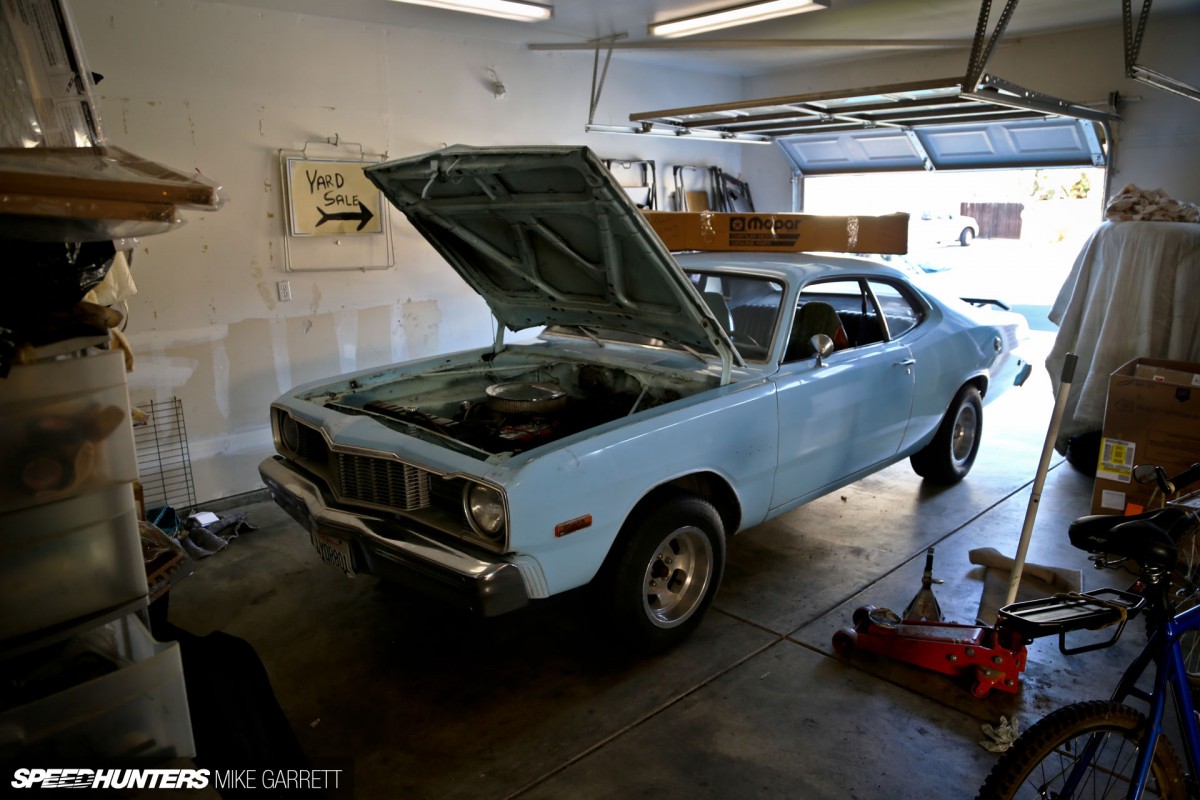 As I mentioned in the introduction story, when I first got the car back in September it had a terrible exhaust that made it hard to tell what sort of shape the 340ci V8 motor was in, so my first order of business was to get that figured out.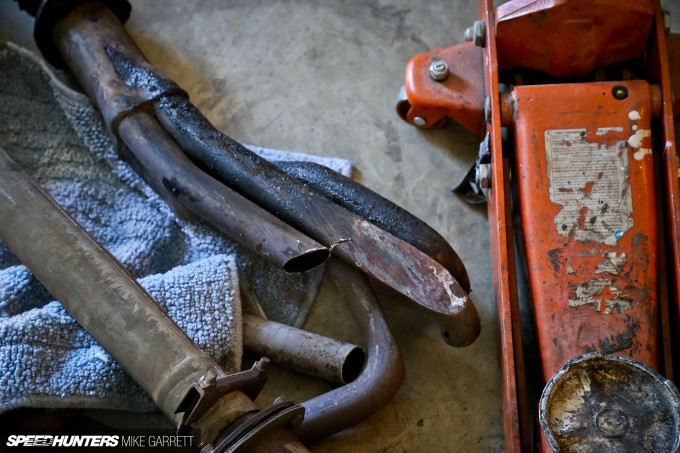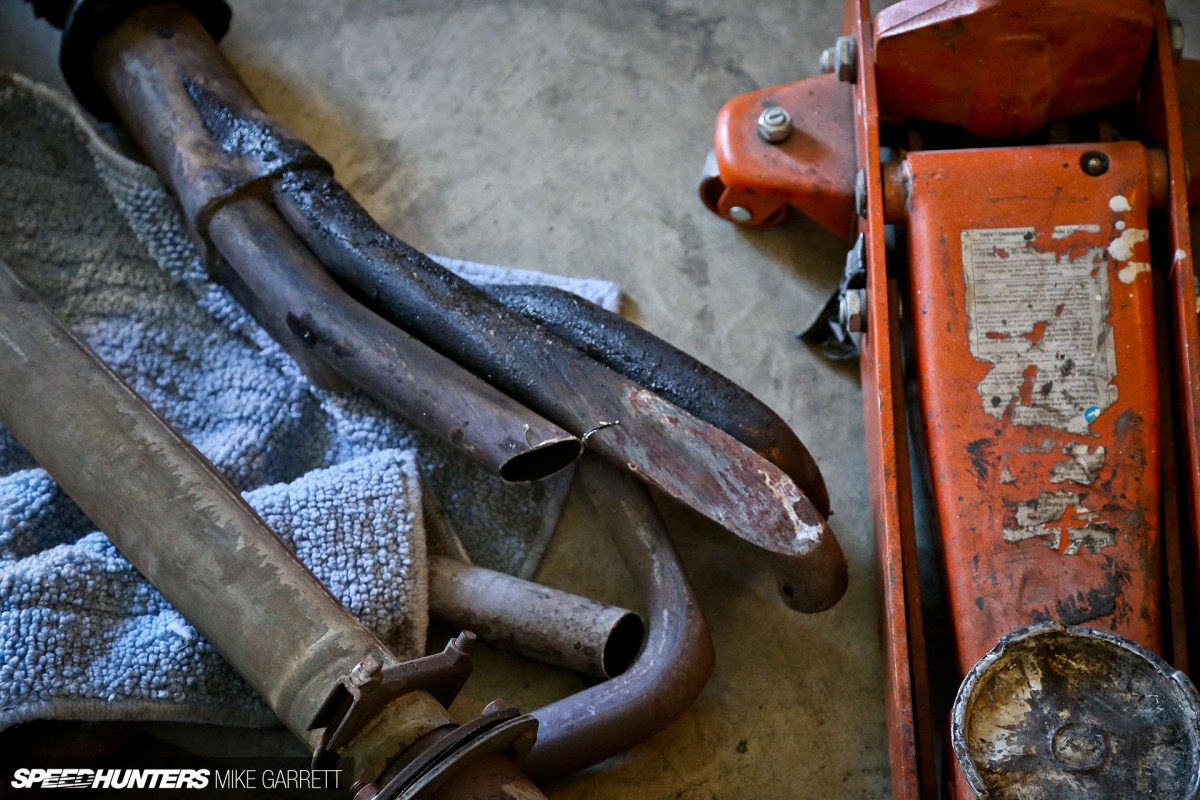 The car was equipped with a set of old ratty headers, and as anyone who has owned a V8 Dart, Demon or Duster can tell you, working around such items can be a nightmare on these cars. Not only did the exhaust gaskets appear to be shot, the headers themselves were in bad shape and heavily dinged up from scraping the road.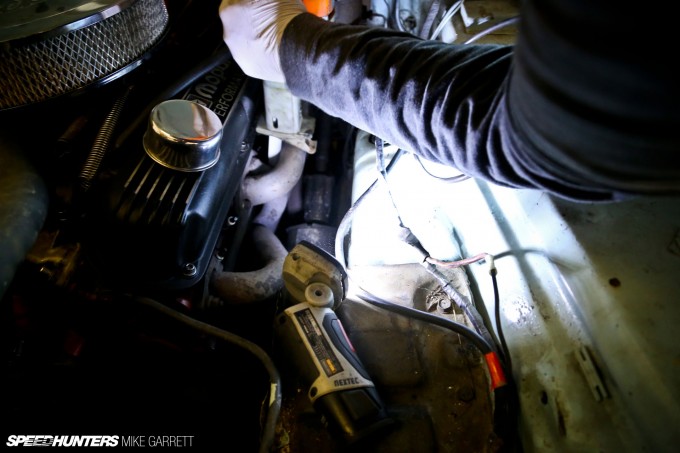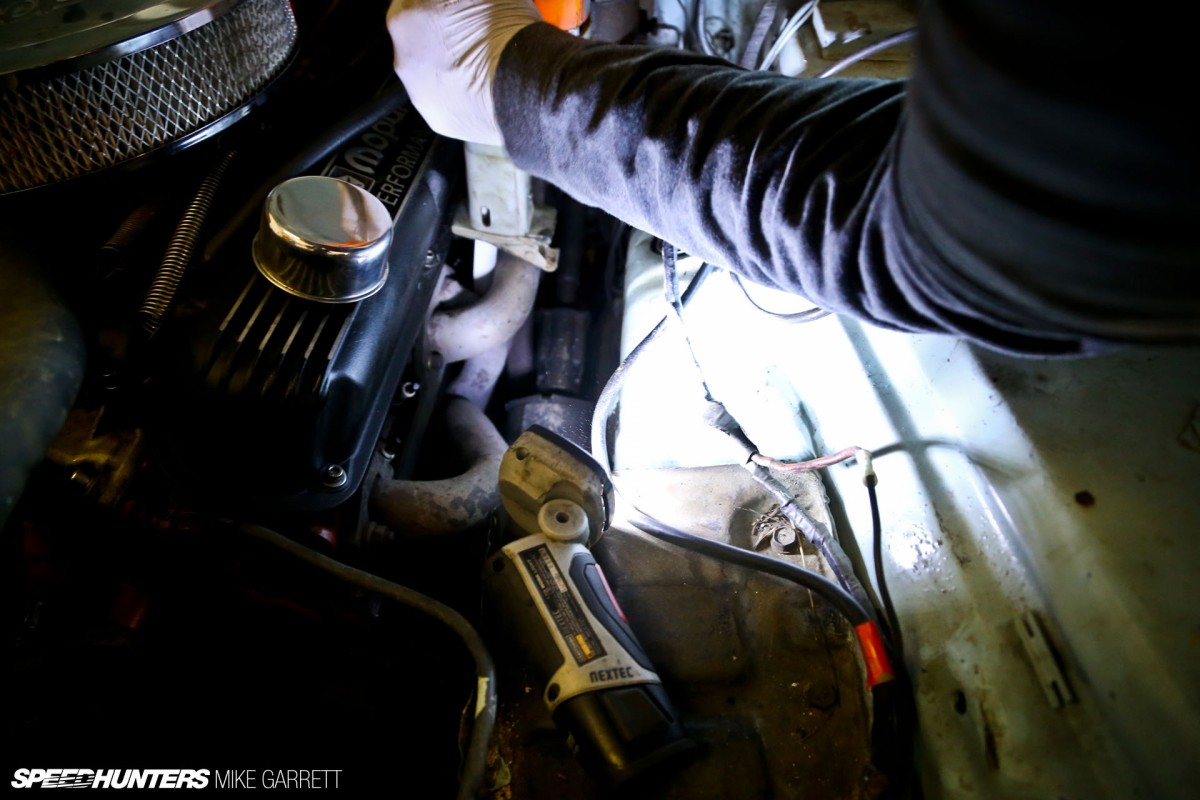 Fortunately, the previous owner gave me a set of stock 340 exhaust manifolds, so I decided for the time being it'd be best to remove the headers and fit the original-spec manifolds to take care of the exhaust leaks.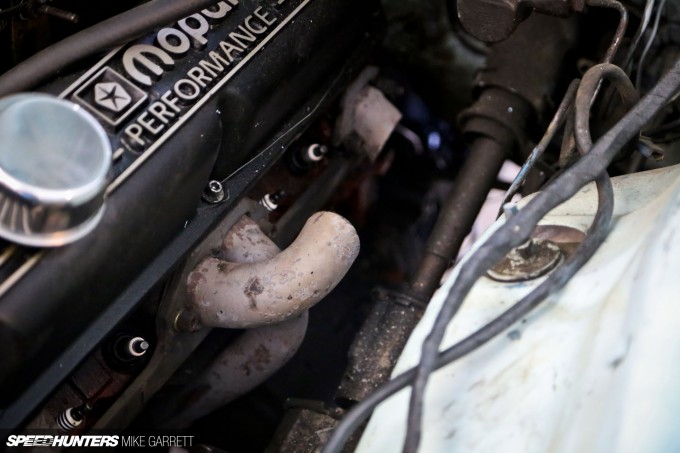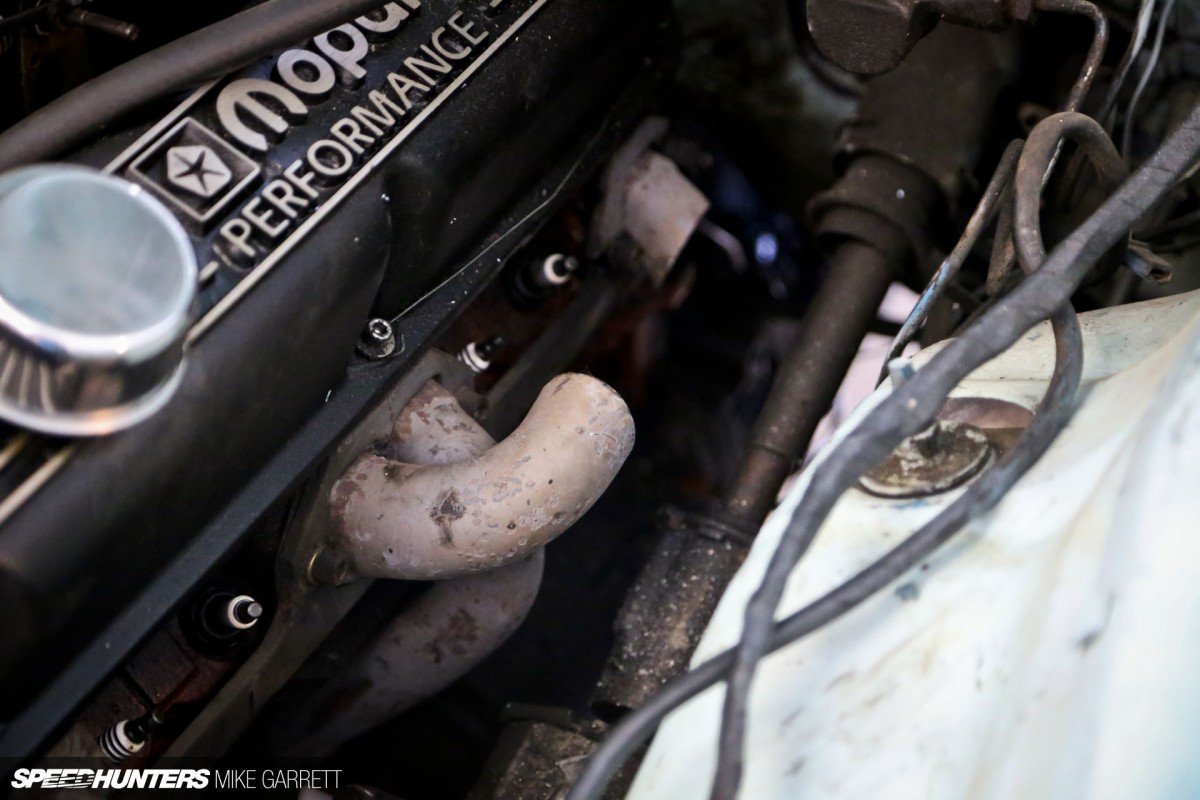 Removing the headers from the tight engine bay was going to be difficult, but only if I planned on reusing them. Because I knew they were more or less junk, we simply cut them off to make the job easier, replaced the badly worn gaskets and fitted the factory manifolds.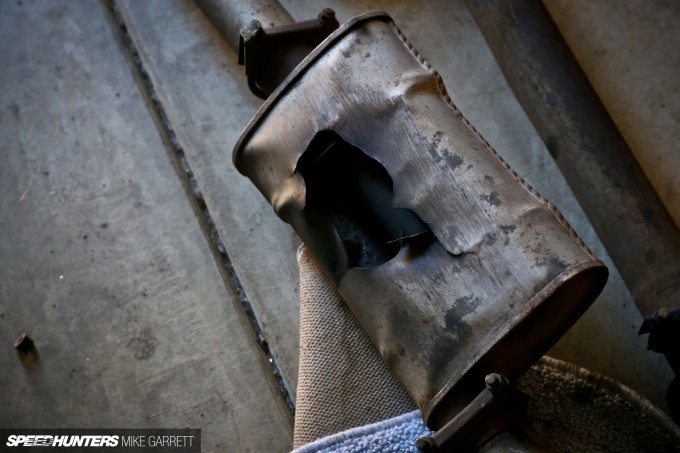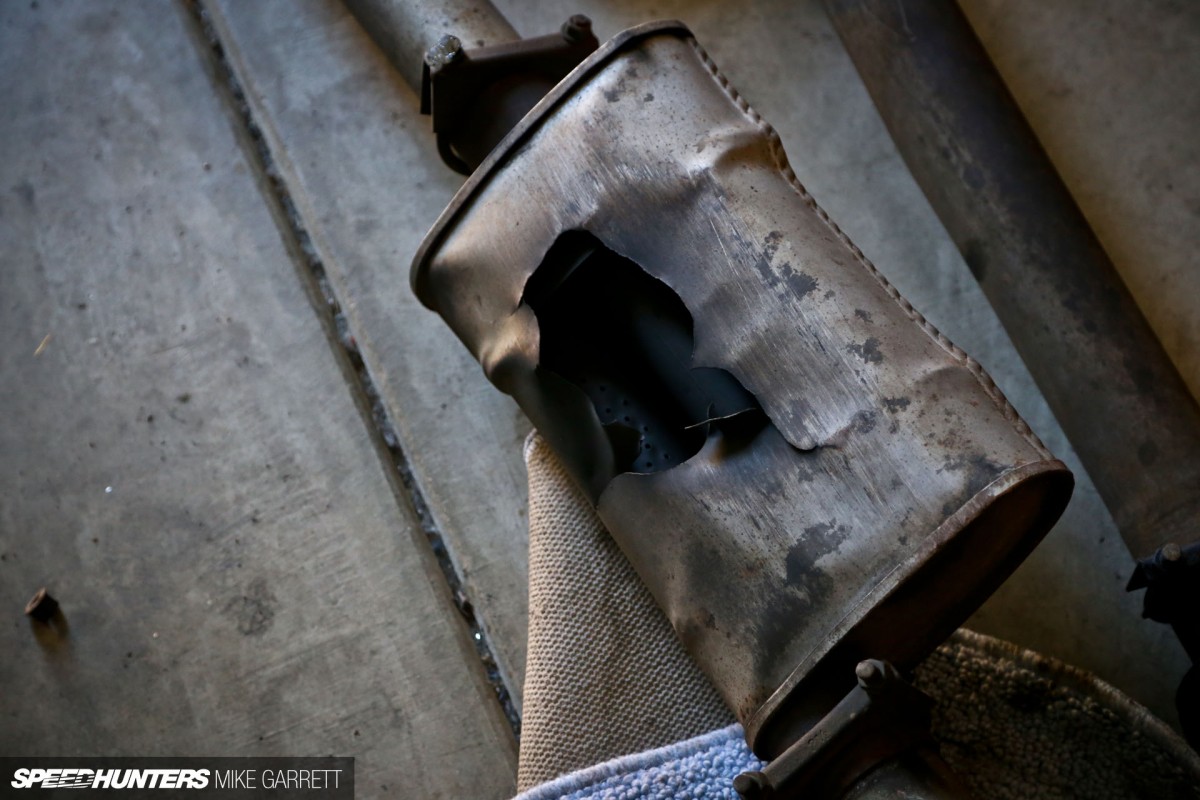 Then there was the rest of the exhaust system, and it was in even worse shape than the headers. See those holes? Yeah, not going to cut it.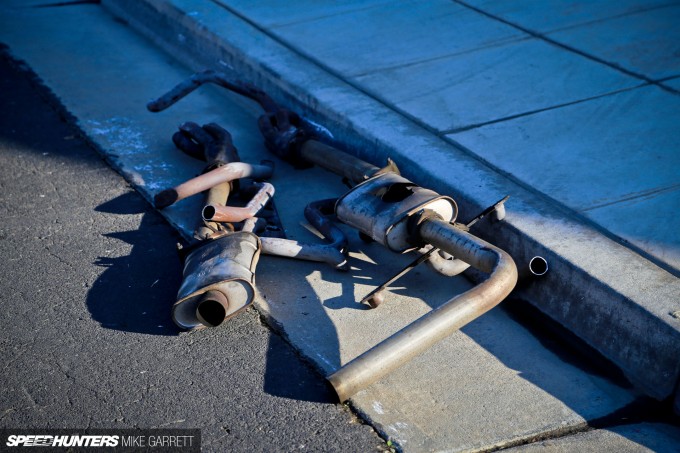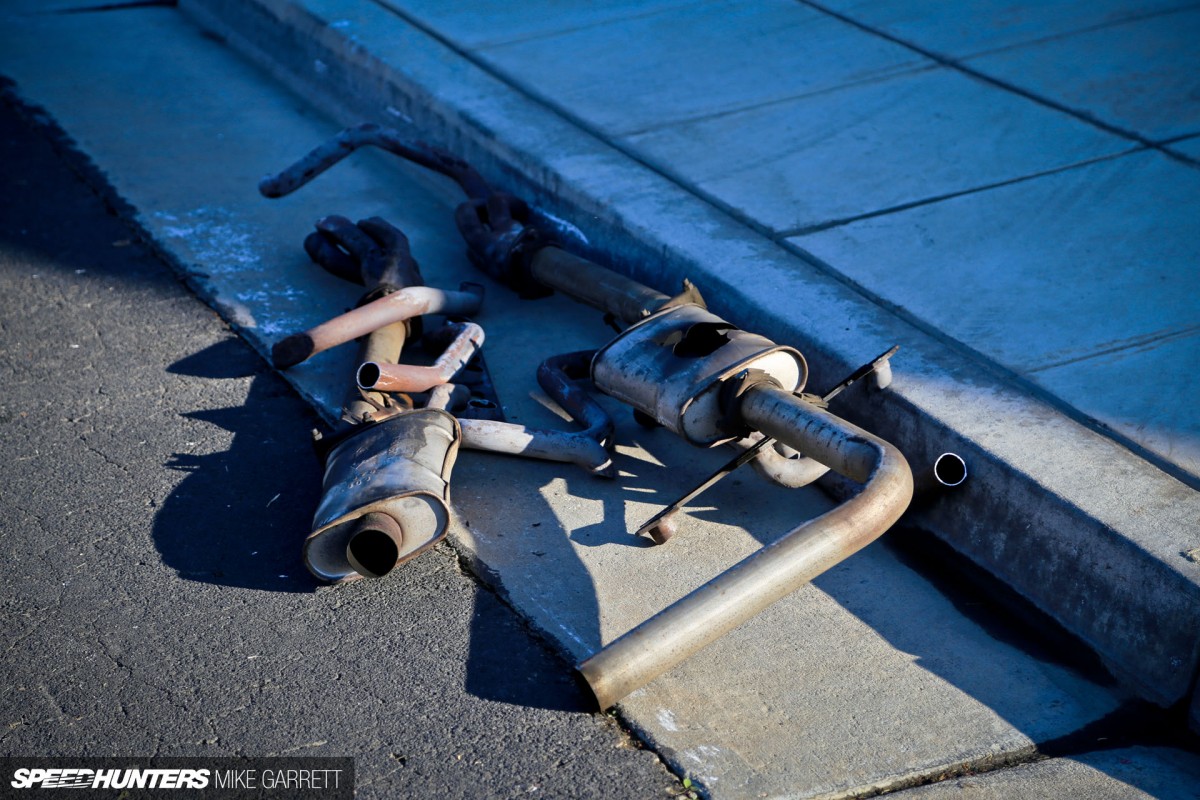 So we simply cut off and removed the entire exhaust system (or what was left it) and threw it out to the recycling pile. So far, so good.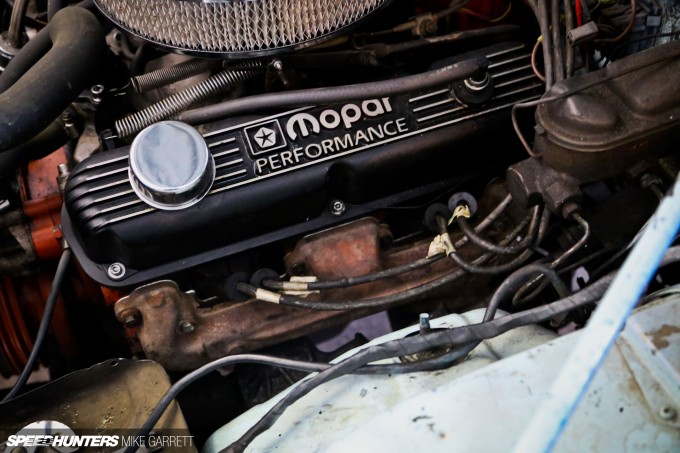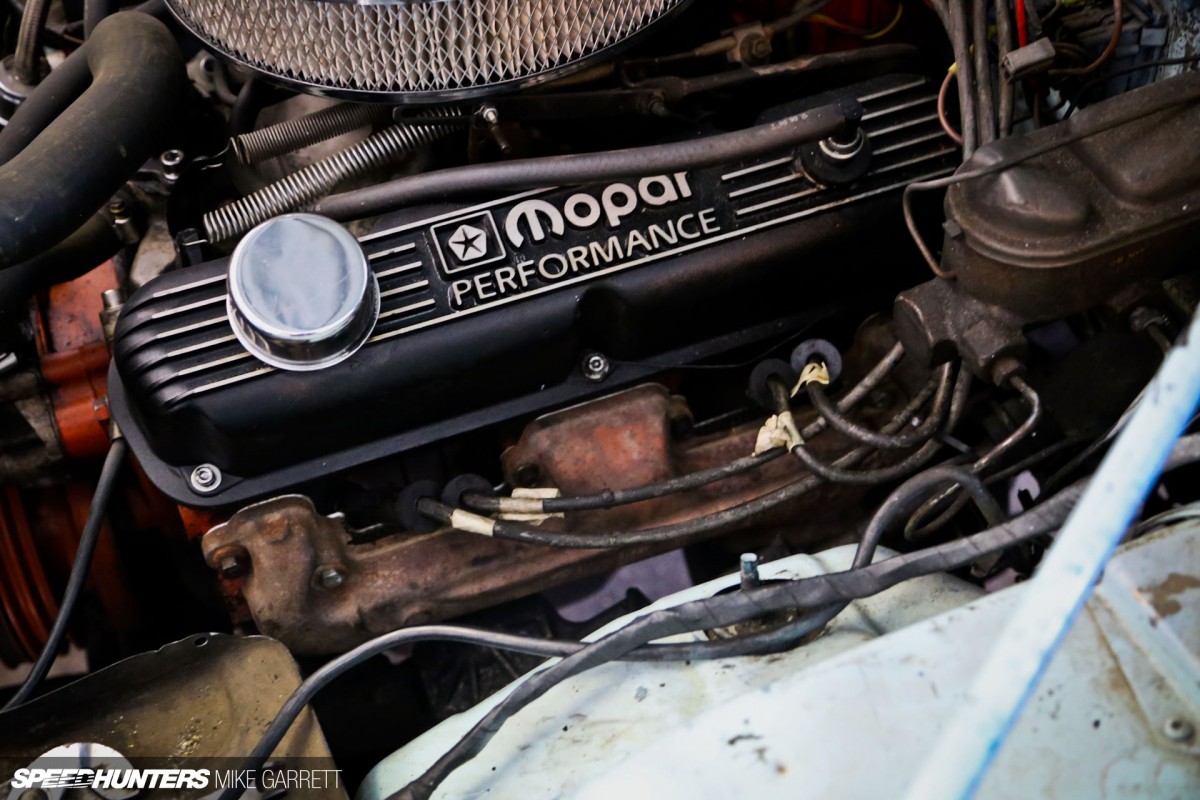 With just open manifolds and no exhaust system, the car is far too loud to diagnose any problems and equally too noisy to drive on the street, so we'd need to arrange a temporary solution to get it back out on the road.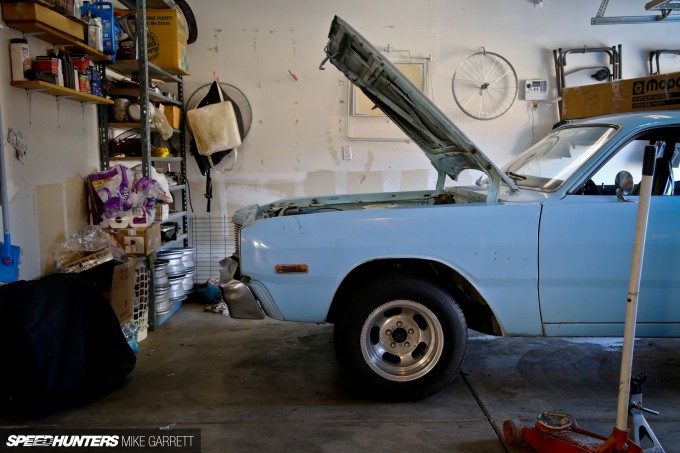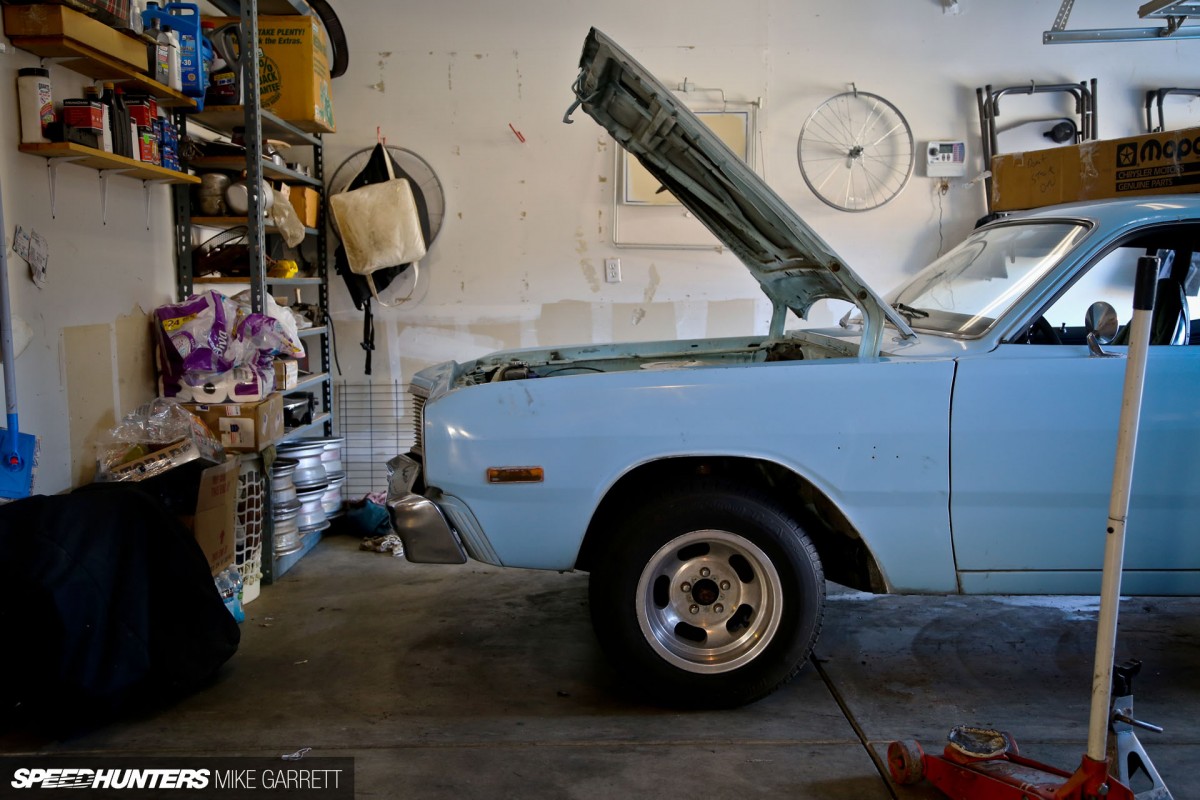 Over the recent Thanksgiving holiday I was planning on going to the muffler shop to have a cheap temporary exhaust system put on, but I ended up getting sick and being stuck in the house most of the week, so that's as far as I've gotten in that department. I'm hoping to have the temporary exhaust done soon so I can get it back on the street and get a better of idea of what else it needs.
Scheming & Dreaming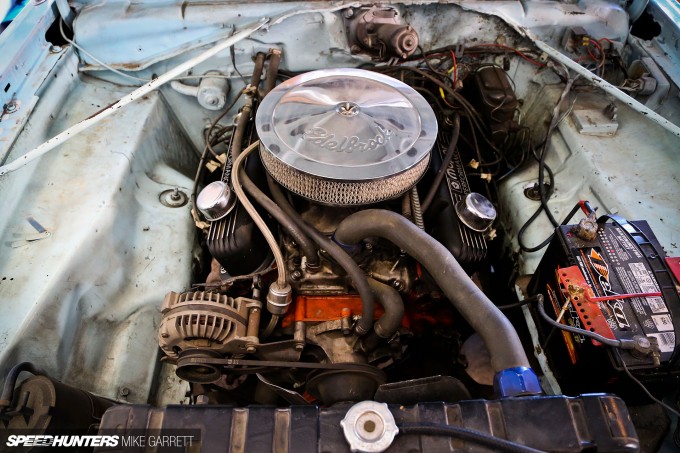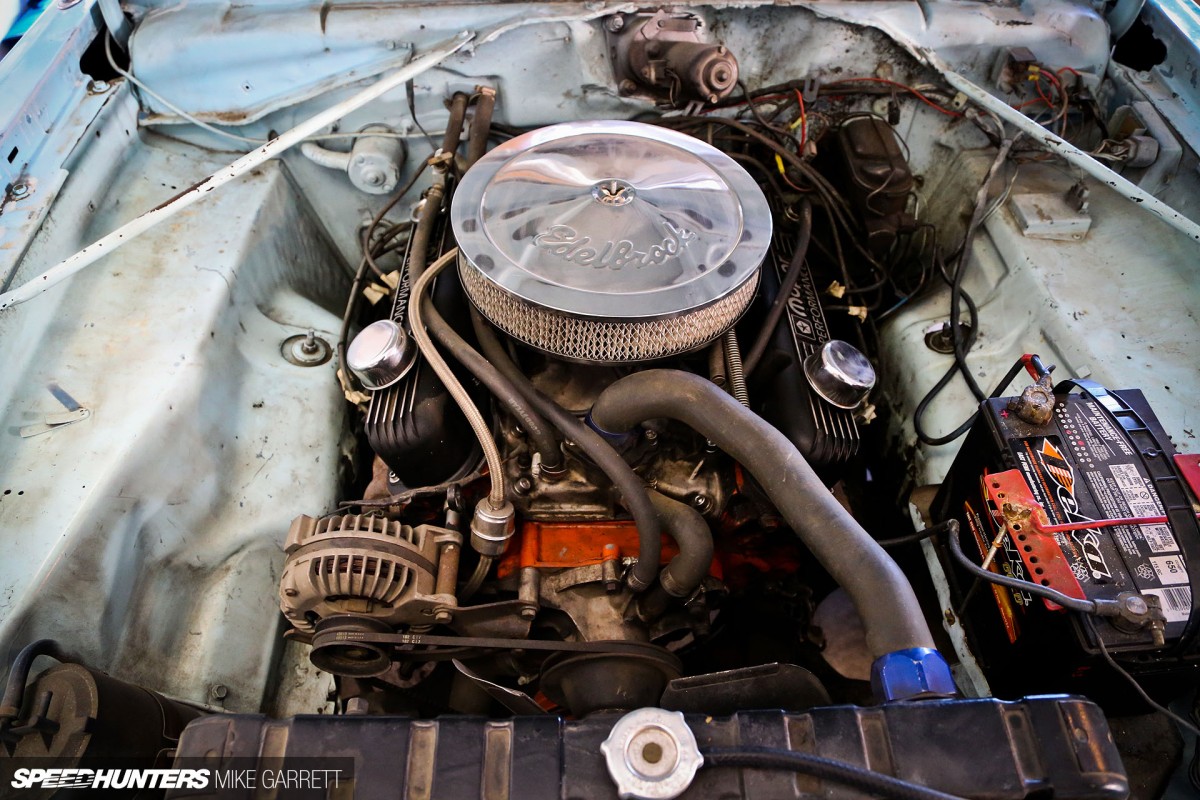 As far as the engine itself goes, I think I've more or less decided that I want to stick with a traditional Mopar small block, and even if it needs work the 340 in there now should be good base to work from. Making massive power isn't really my plan, but I think you could have this thing built to make around 300 horsepower pretty easily.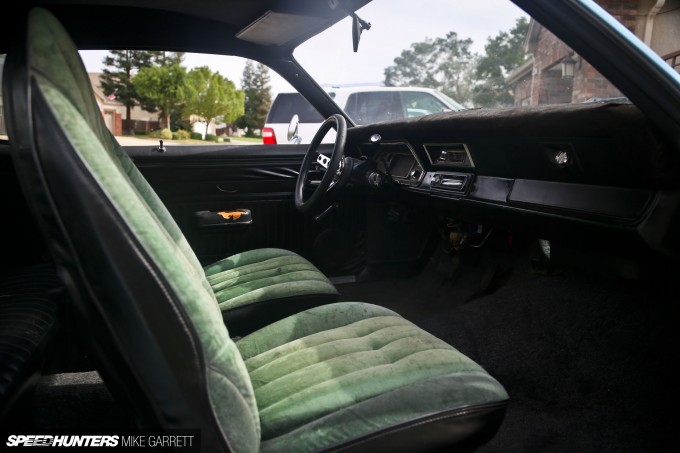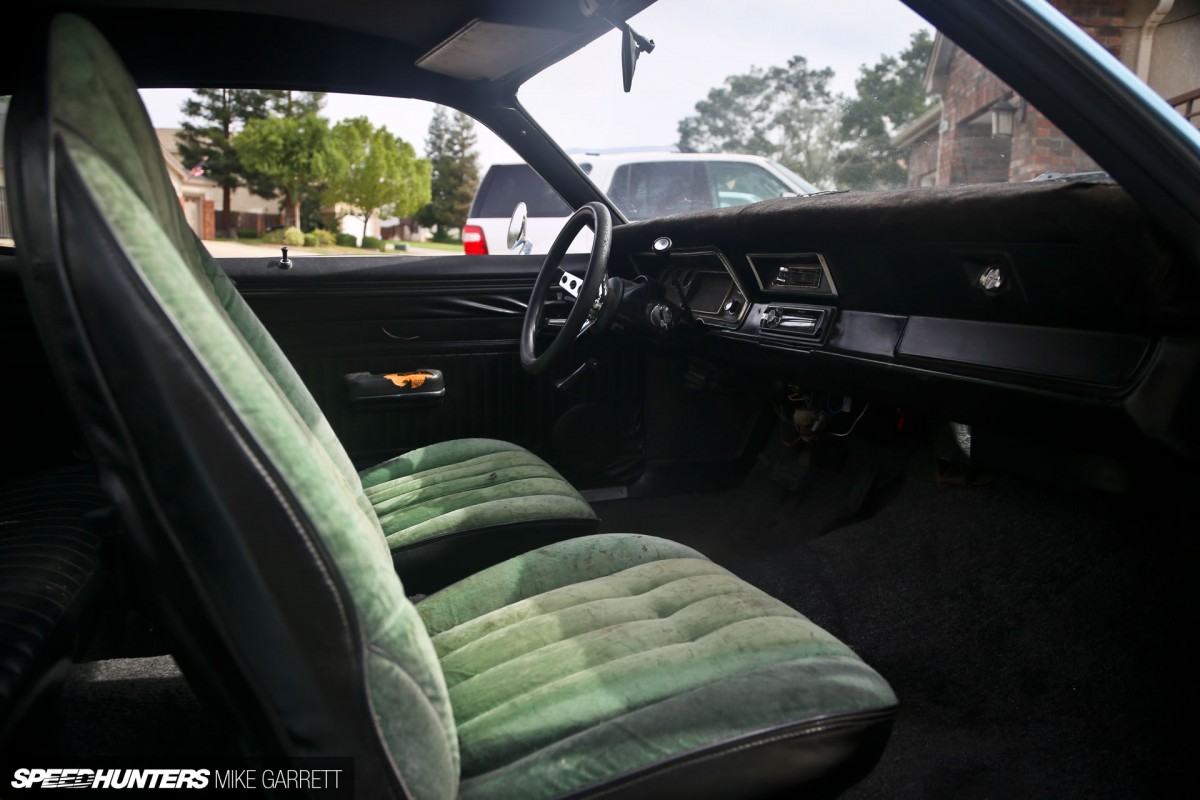 What I really want to do is perform a manual gearbox conversion, so that's going to become my top priority. I'm still undecided about going the traditional 4-speed route or whether a more modern gearbox would be better suited, but either way, rowing my own gears is a crucial part of the plan. Hopefully, I can begin assembling the parts I need for the conversion after the New Year rolls around. Ideally, once the car is converted to a stick I'll begin to tackle brake and suspension upgrades to improve the handling and make it a lot less sketchy to drive.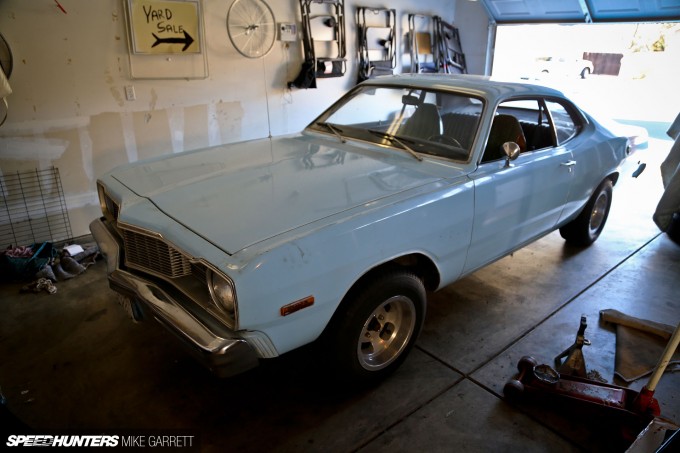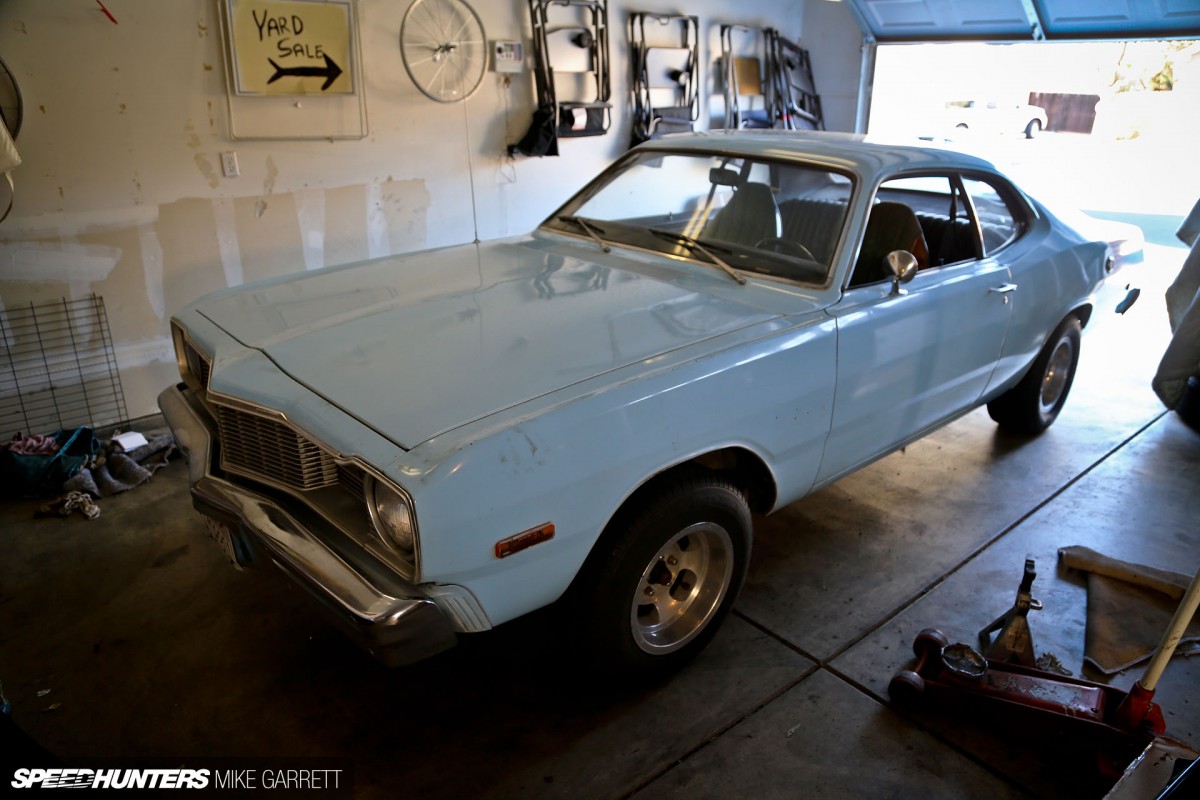 As you can probably tell, cosmetic upgrades are the least of my worries at this point, but that hasn't stopped me from already picking up a cool part for the exterior.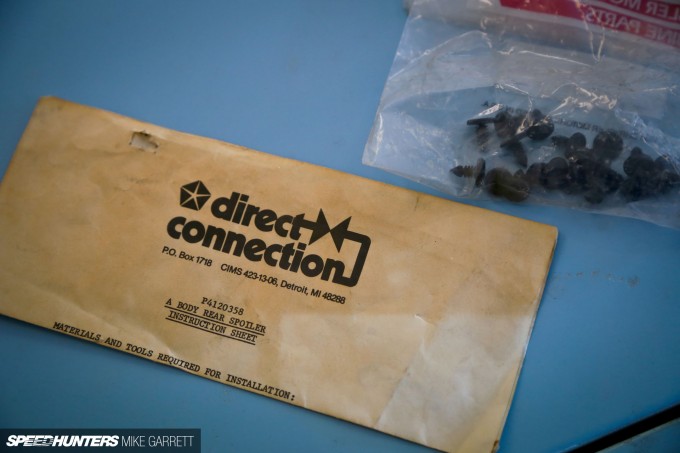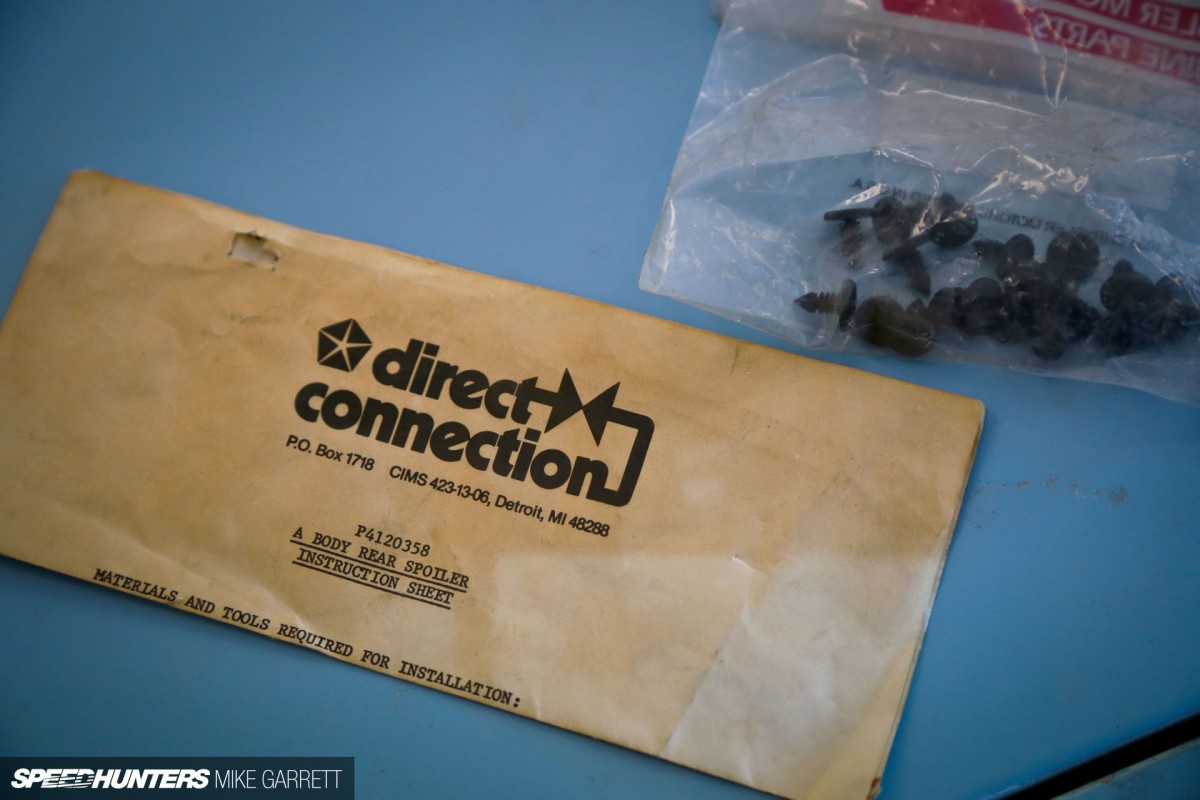 After doing a bit of research I found that Mopar's Direct Connection brand offered a cool ducktail-style rear spoiler for the fastback A-body cars in the '70s and '80s. It's long since been discontinued, but they do pop up for sale in the classifieds every once in a while.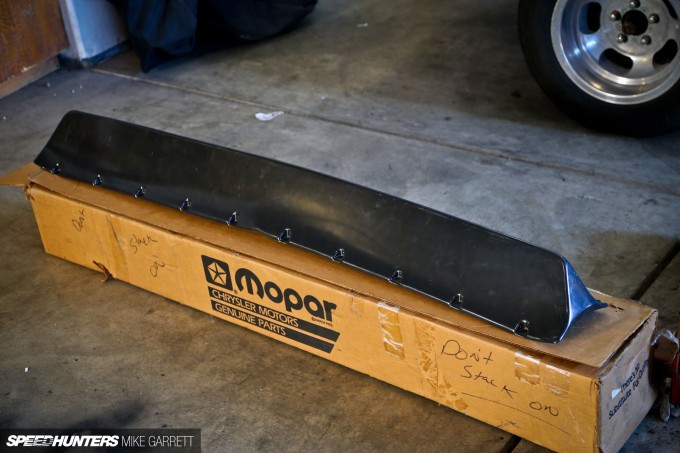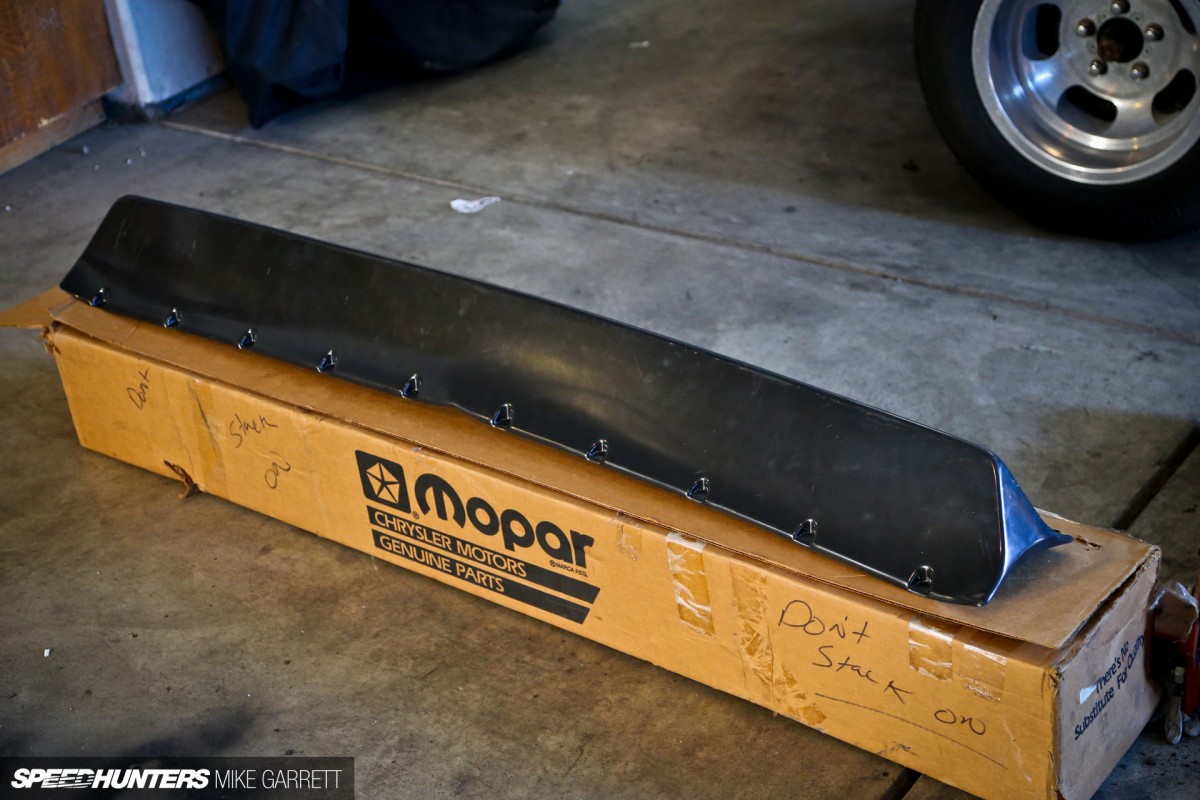 Not long after I picked up the car I found a guy on the East Coast who was selling an NOS (new old stock) Direct Connection spoiler in the original box. Knowing it might be hard to find again, I made him an offer and a week later it arrived on my doorstep.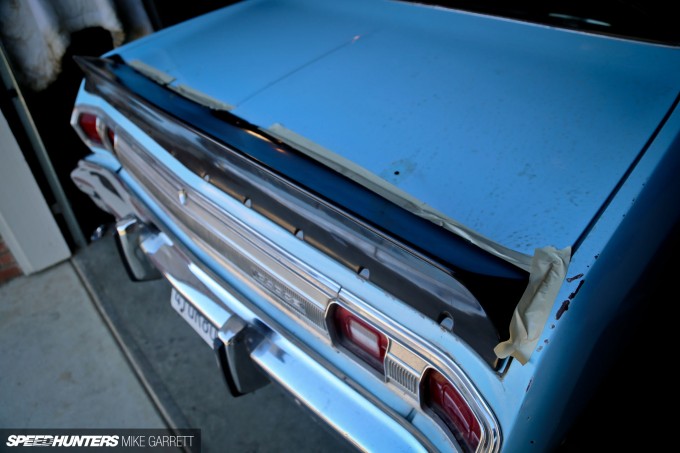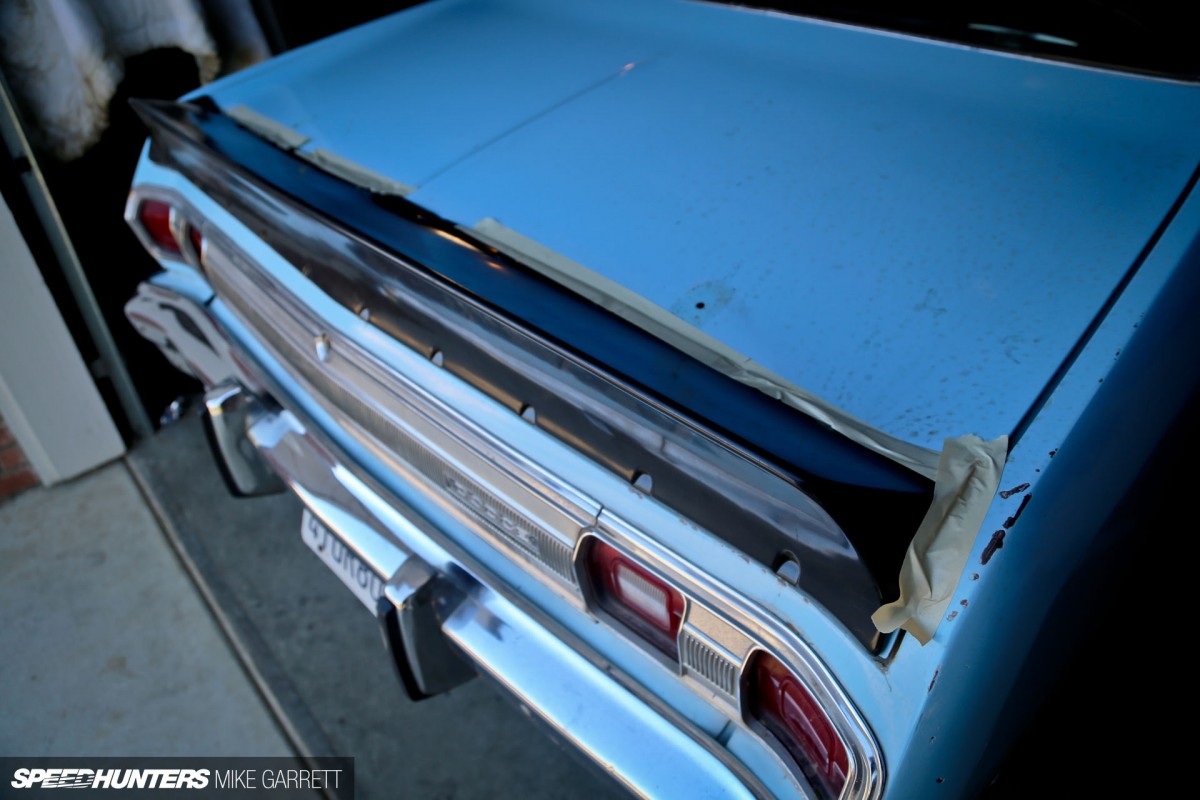 At the time of purchase my Dart had a 'Go Wing' on the back, but I thought the motorsport-derived DC wing would fit better with my plans for the car.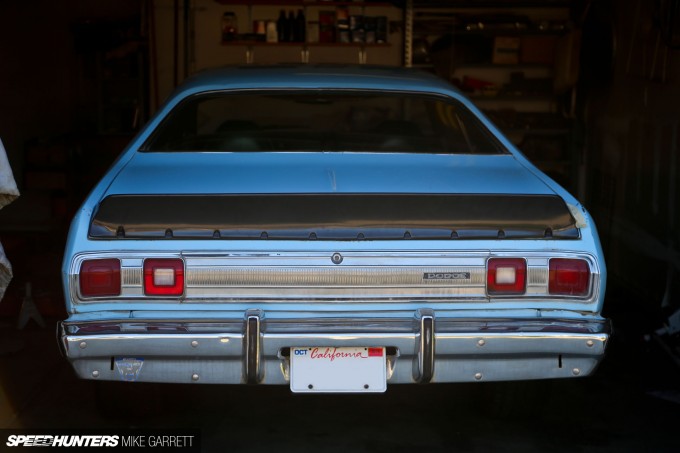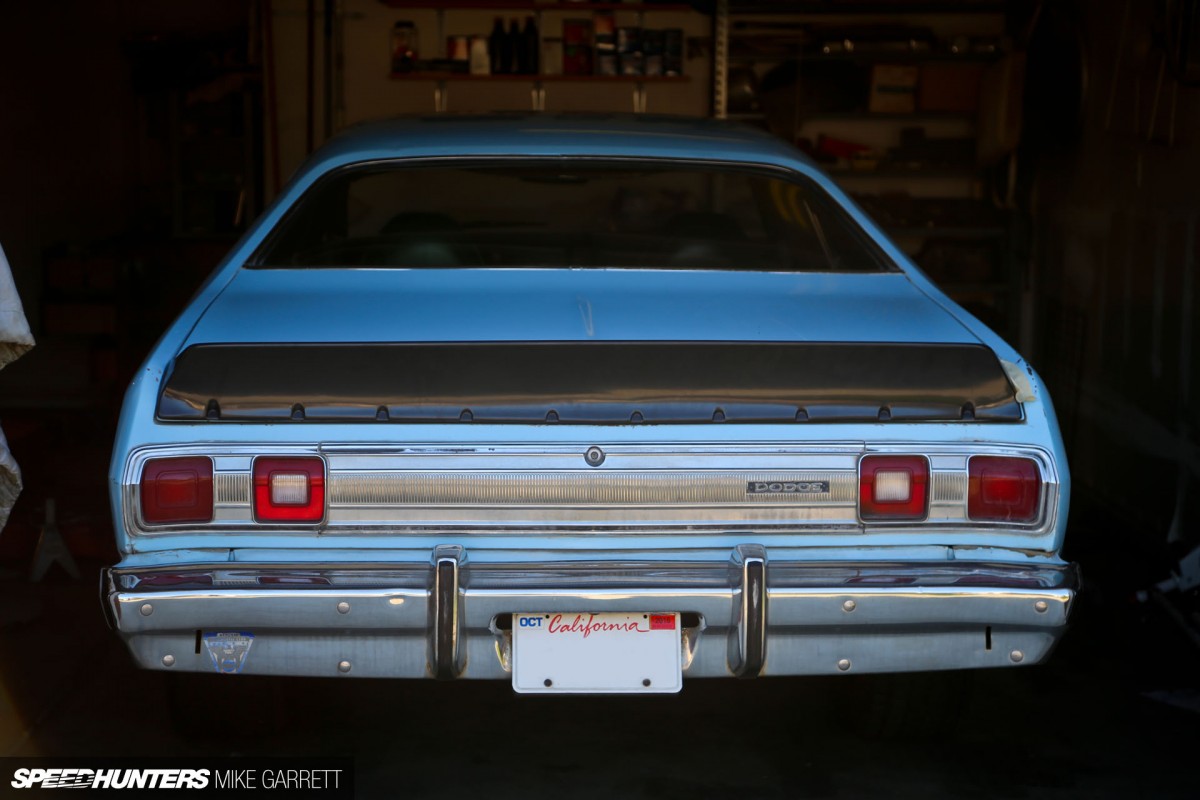 All I've done so far is remove the Go Wing and mock up the ducktail to check out the fit, but I really dig the look and can't wait to see it painted and permanently affixed. Of course, that's likely a long way off because I'm still determining exactly how I want the exterior to look – more specifically the front-end style.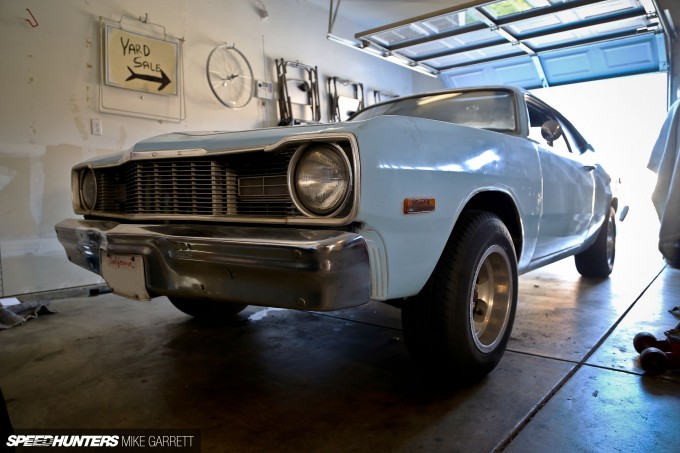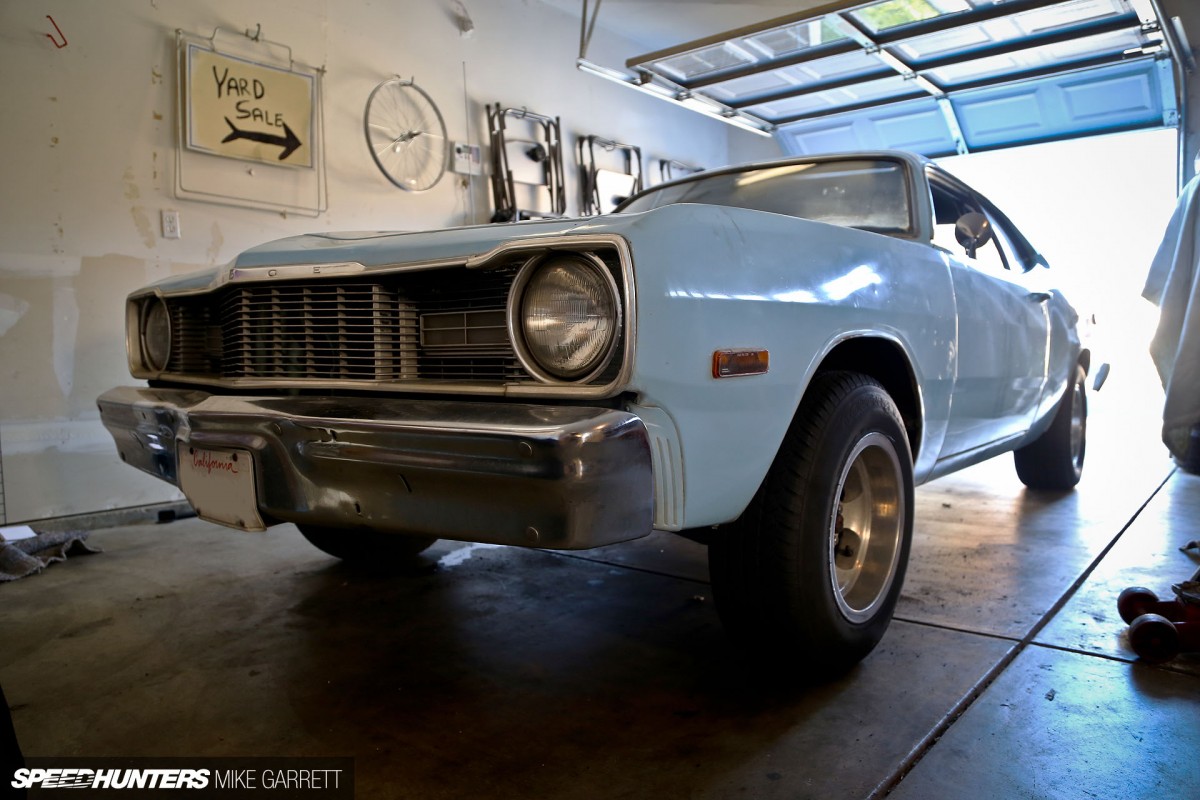 '73 and up Dart Sports had a different front end from the '71 and '72 Dodge Demon, and while the latter look isn't bad, I think I'm more partial to the smaller bumpered Demon front end.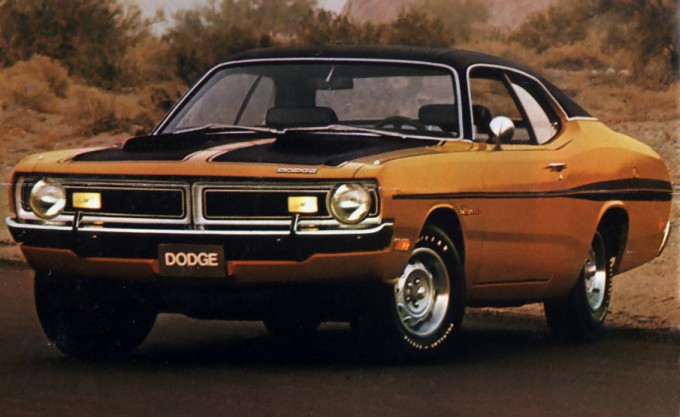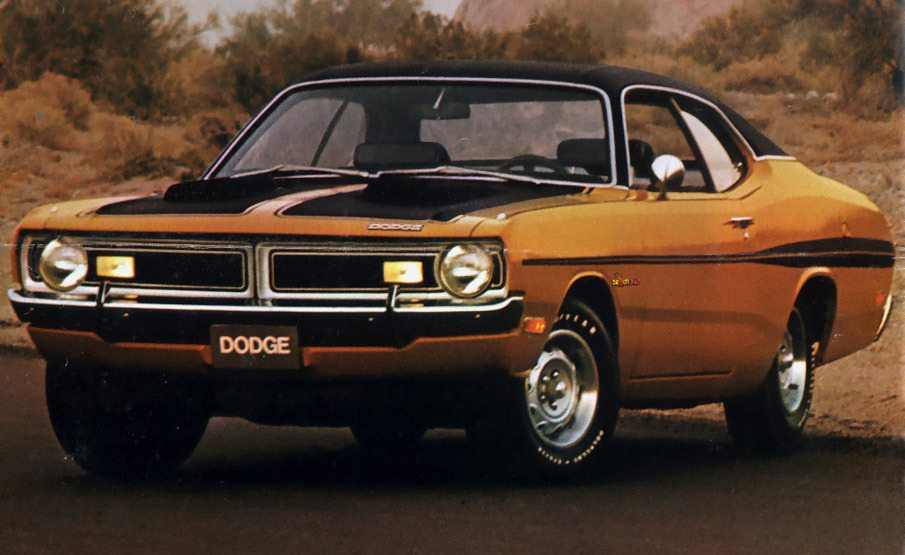 Converting to the early front end is not hard – it's just a matter of gathering the parts. Fortunately, you can use stuff from any '70-'72 Dart or Demon. In fact, it would be even easier in my case because the previous owner of my car threw in a '72 Demon hood, front bumper and even a beat-up '72 grille.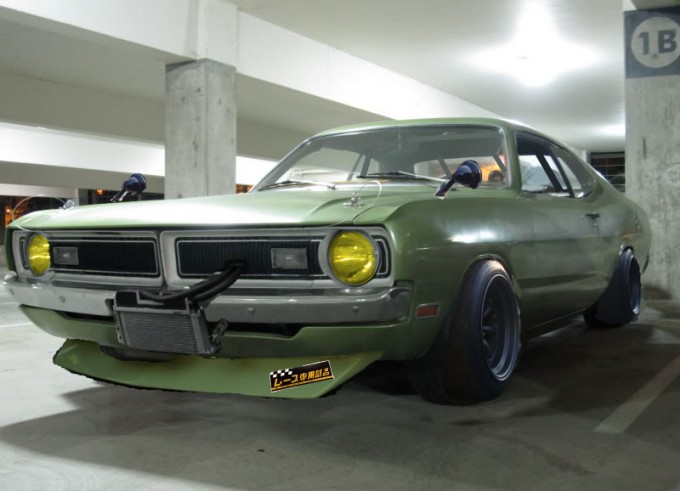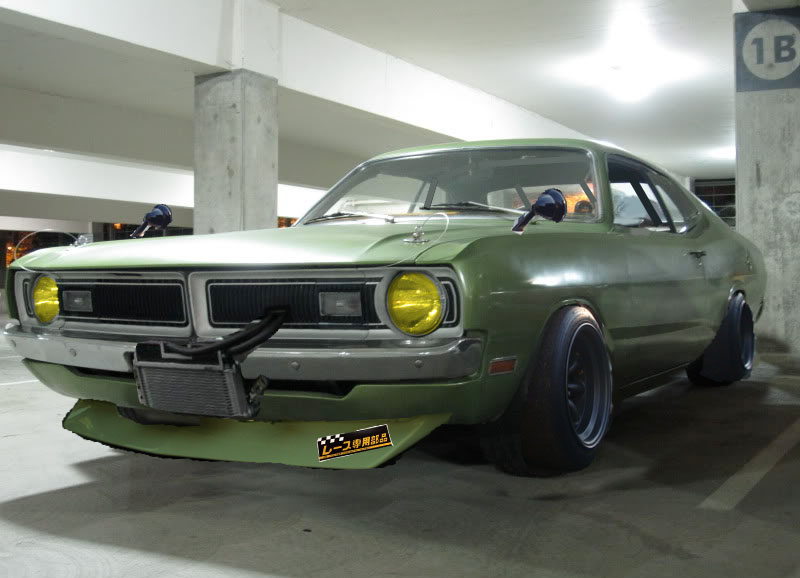 That means I only need to source the front fenders, front valance and perhaps some bumper brackets, and I'll be good to go. I haven't totally abandoned the idea of sticking with the newer front end, but the more I think about it, the more I'm certain the Demon look matches with my vision. Please excuse the terrible Photoshop work, but you get the idea. Anyway, that's more or less where I sit right now and I'm hoping to make some more progress when I have free time over the upcoming holidays. Stay tuned.
There Is Another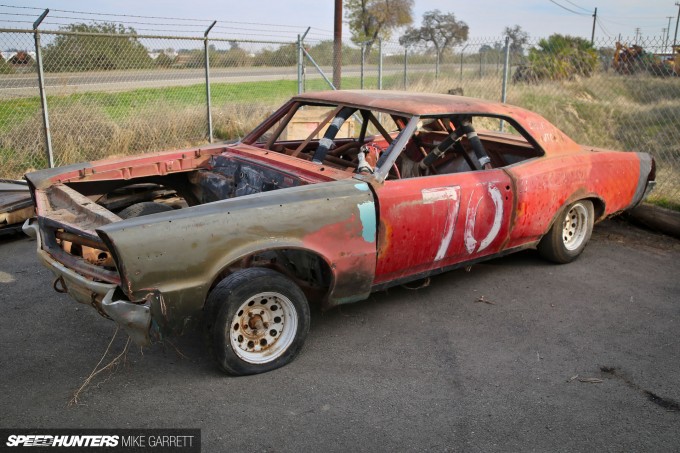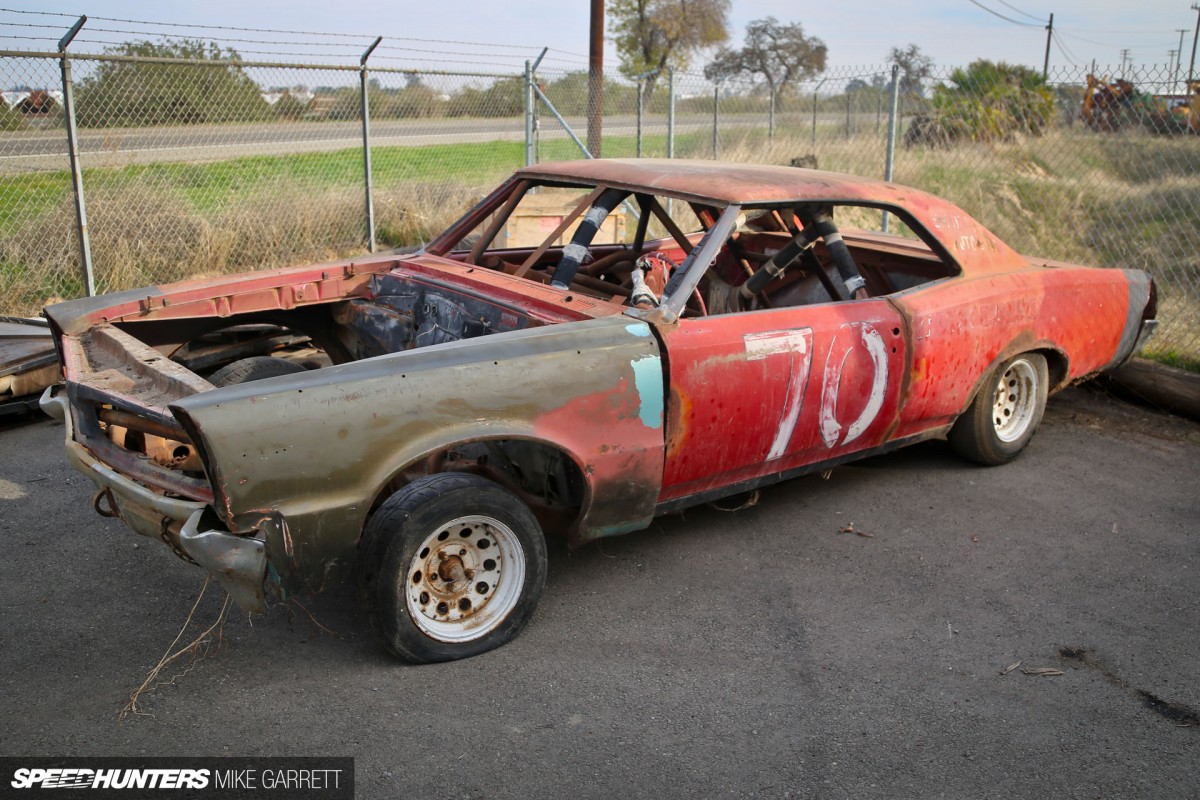 But wait, there's more. Yes, it's another addition to the Garrett garage – at least for the time being. Last week I was taking a browse through the local Craigslist when I stumbled upon an ad for a very unusual '66 Pontiac GTO.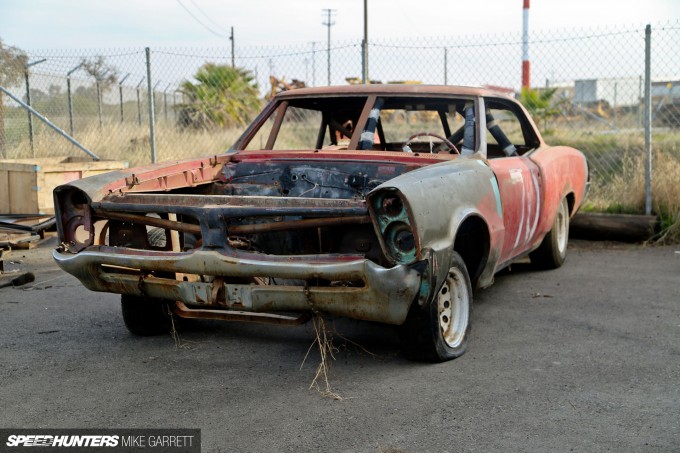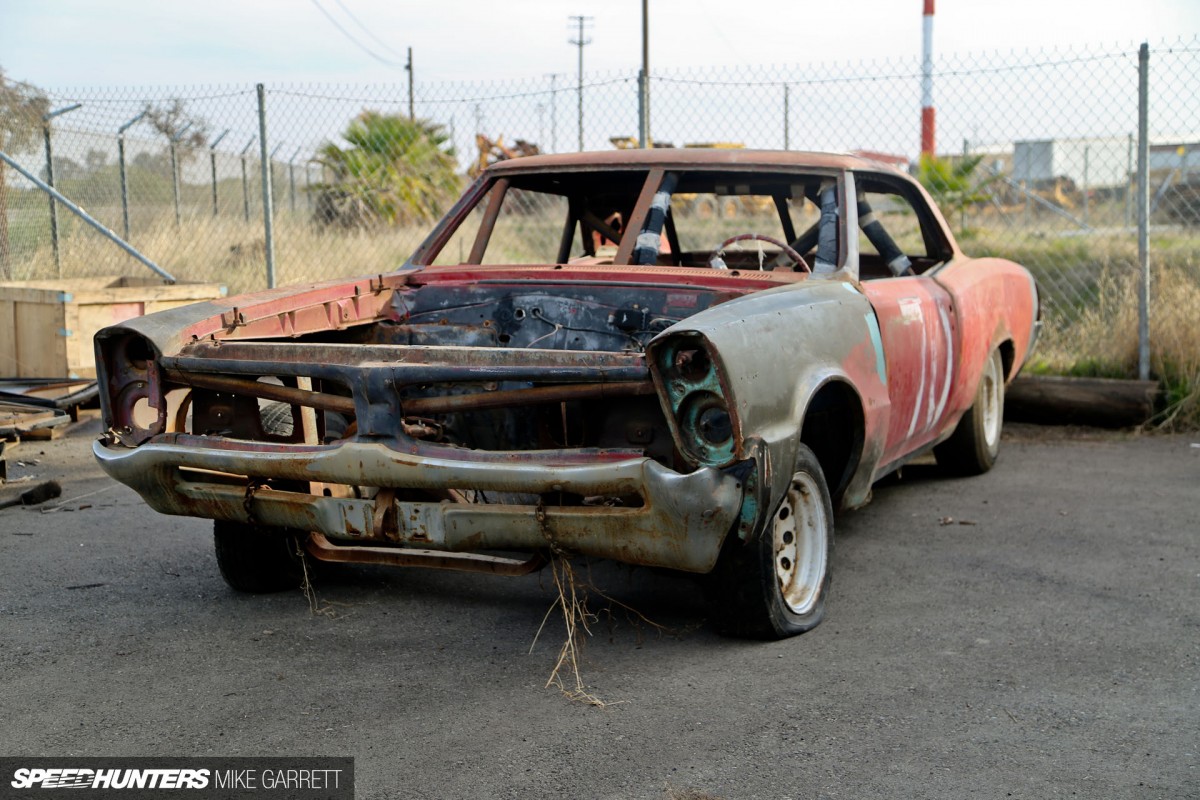 Shortly after I was heading out to the countryside to check out said GTO, telling myself that I was just going to take a look for the hell of it. When I arrived I found that the car was indeed a genuine '66 GTO 4-speed, but there wasn't much GTO left.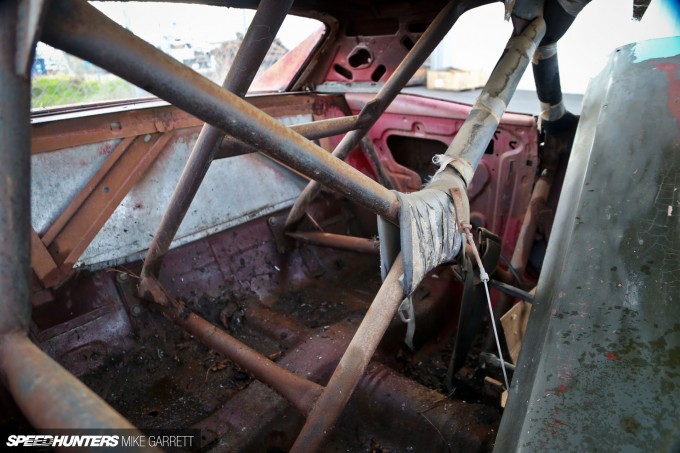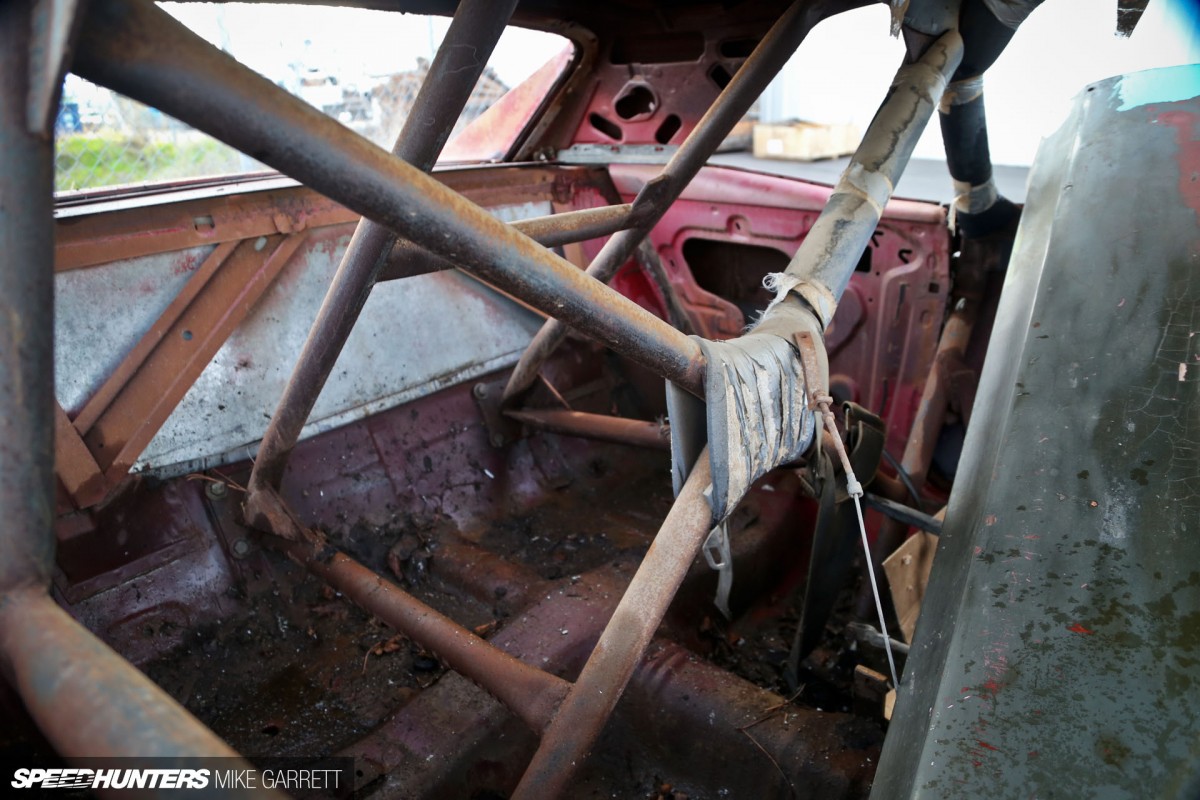 The story goes that a school teacher bought it brand new in '66 and drove it for a while before he decided he wanted to go stock car racing with it.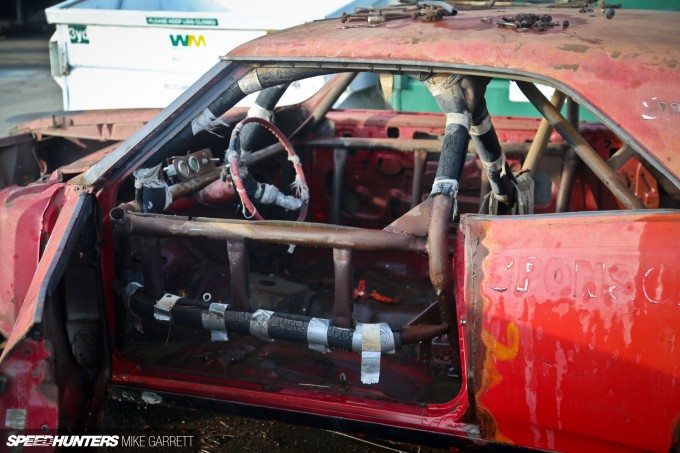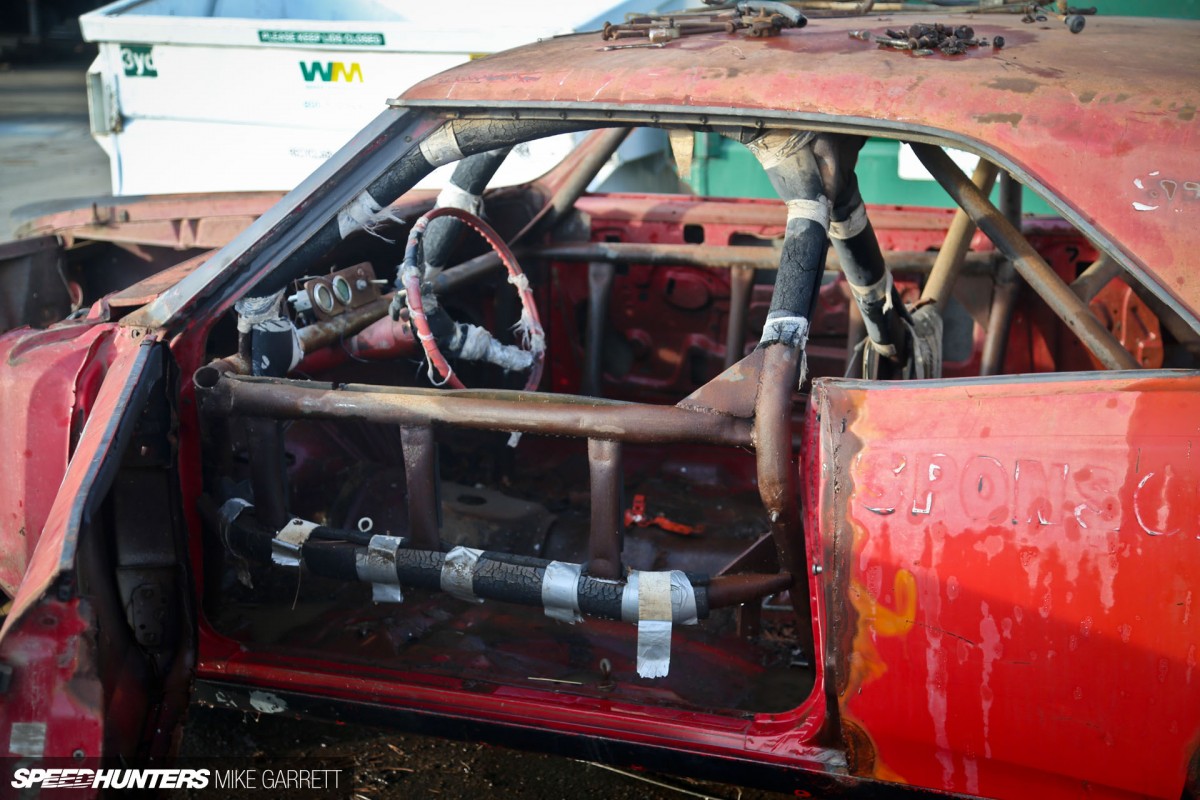 He stripped it out, fitted a rollcage, painted it up and went out to have fun in the grassroots racing scene. But for one reason or another, he lost interest, sold the motor and trans and let the car sit.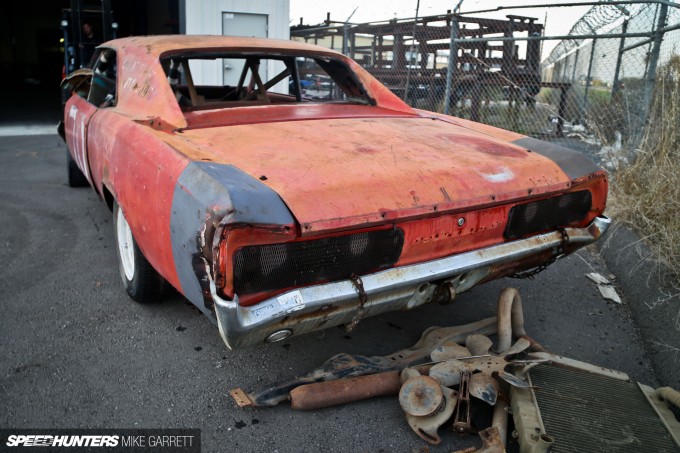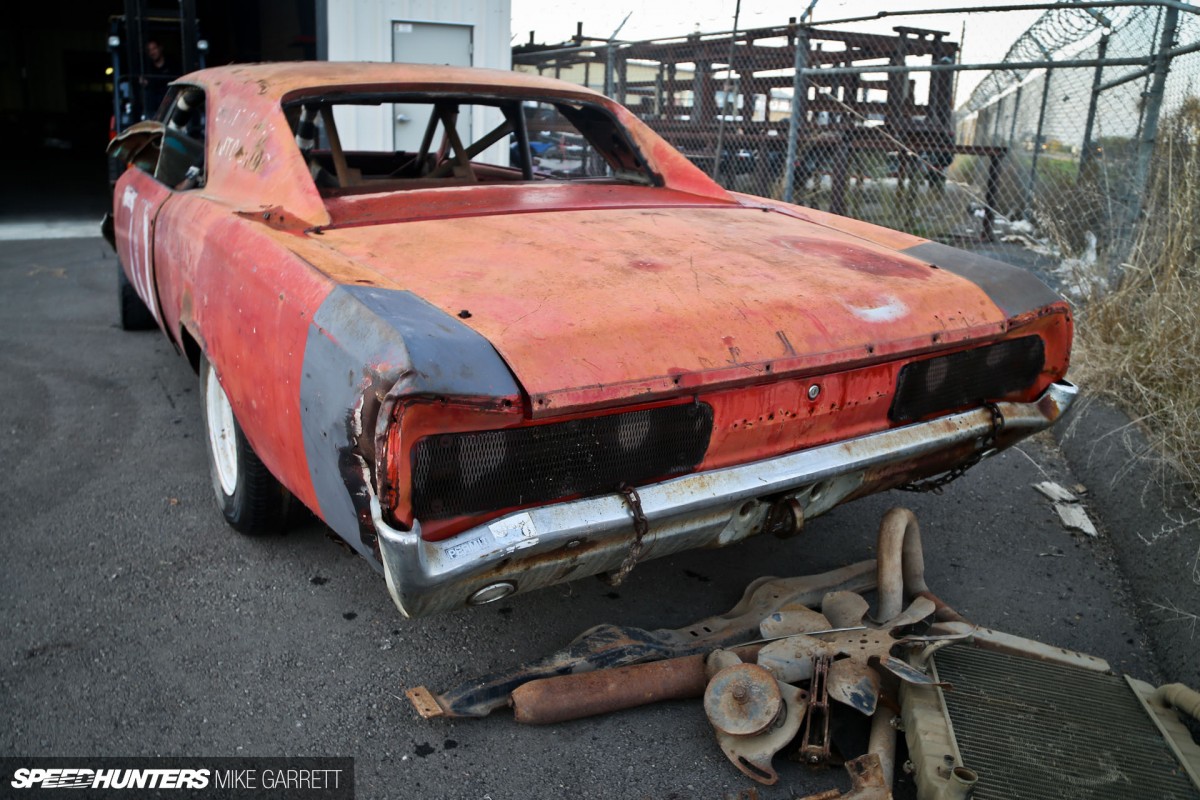 To call it a 'project' would a massive understatement. There's rust, missing body panels, and no original interior parts to speak of – but still it was damn cool! I couldn't stop having visions of this thing on the street with an LS swap and looking more or less like it does right now.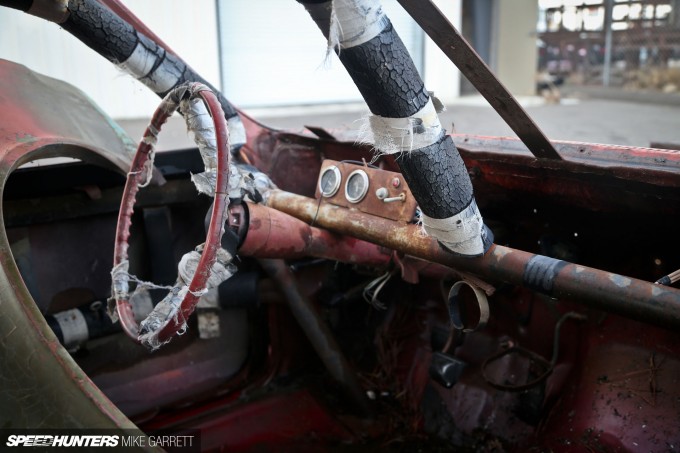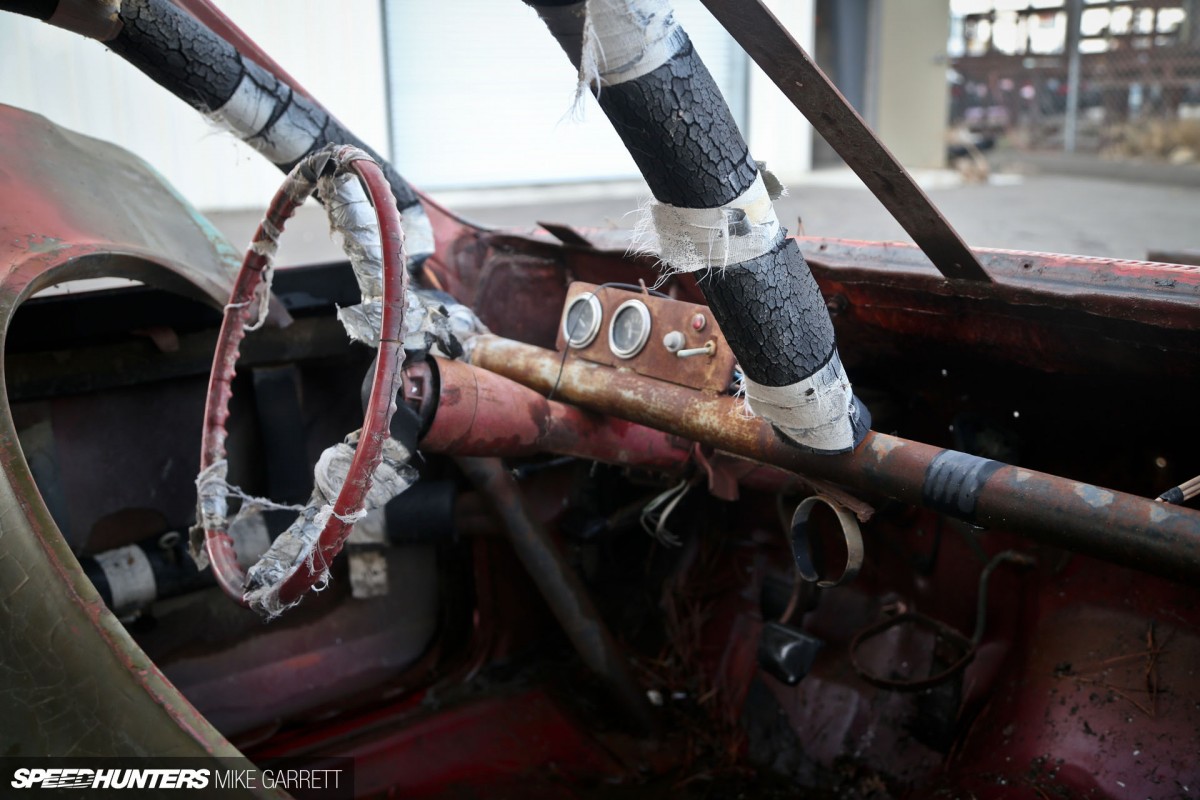 So I did something stupid and made the guy a low-ball offer – which he accepted. I had just bought a GTO race car for about the same price as a new video game console.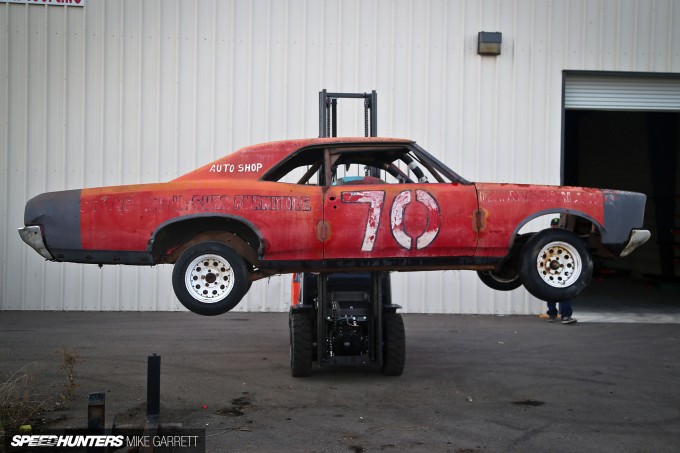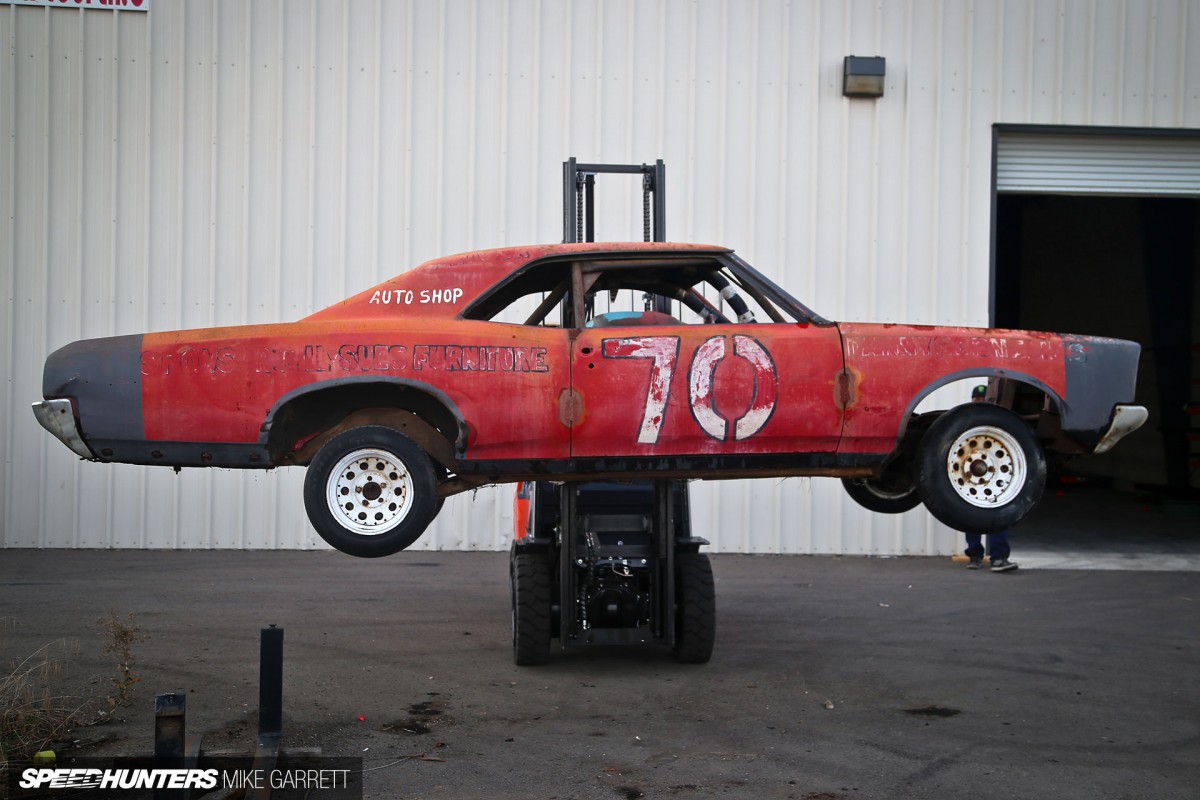 Realistically, I knew there was no way I could handle two big old car projects at once, but the charm of the Goat was too much to resist. Could it someday be a Project Dixie to go along with Project Yankee?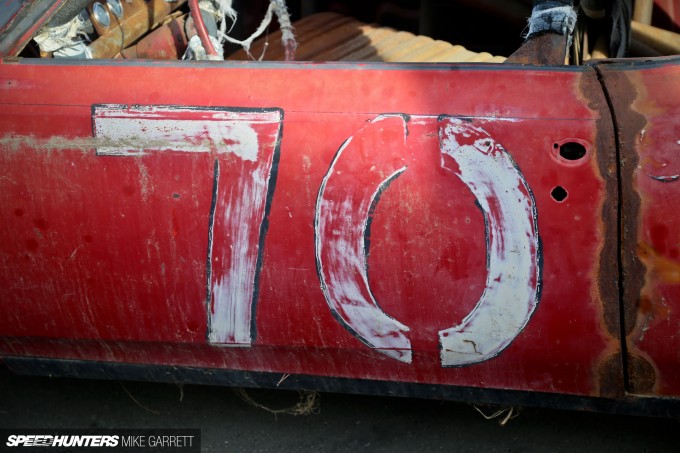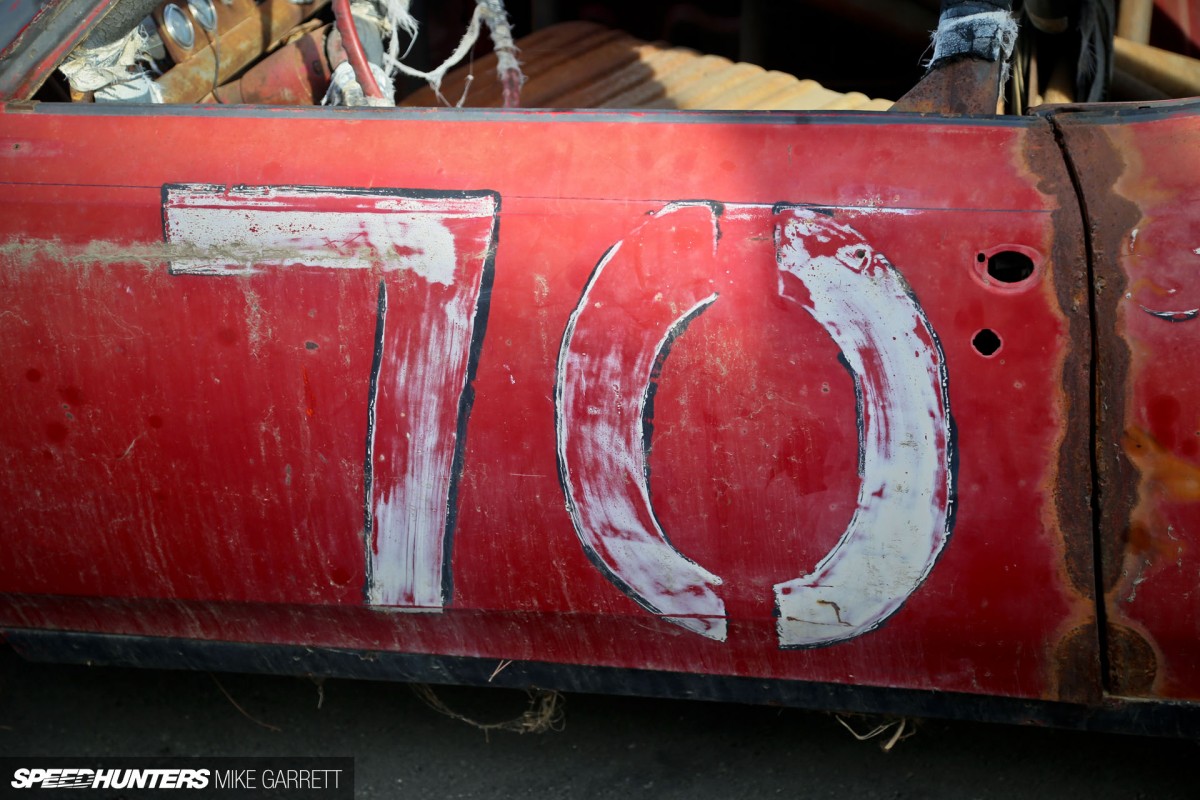 I thought about it for a few days and decided I would clean out the GTO and put it up on eBay to see if anyone else is interested first. I figure if someone wants it, I can use the money to reinvest into the Dodge, but if not I'll just hold onto it and see what happens. I'll let you guys know what becomes of car #70.
That's more or less where I'm at in terms of project cars – the old ones at least. I'll be back soon with some more updates on my Project EcoBoost Mustang daily driver, and also some impressions after nearly one year of ownership.
Mike Garrett
Instagram: japanifornia_media
mike@speedhunters.com