A Contemporary Comparison
Carefully worded title aside, it's been a pleasurable month behind the wheel of Project GTI.
When we last spoke, I was reiterating my belief of taking my time to make sure that I was doing things right. I don't want to rush into any decisions or have anyone else make choices for me. I want the car to tell me what it needs whilst constantly reminding myself of my overall goal. That is, the one car that does all things well.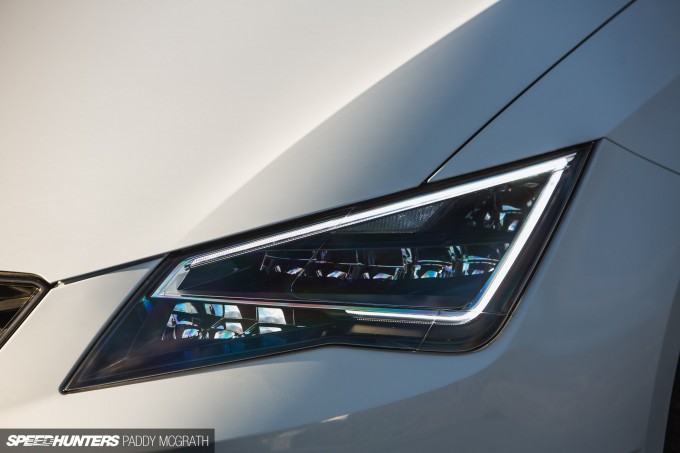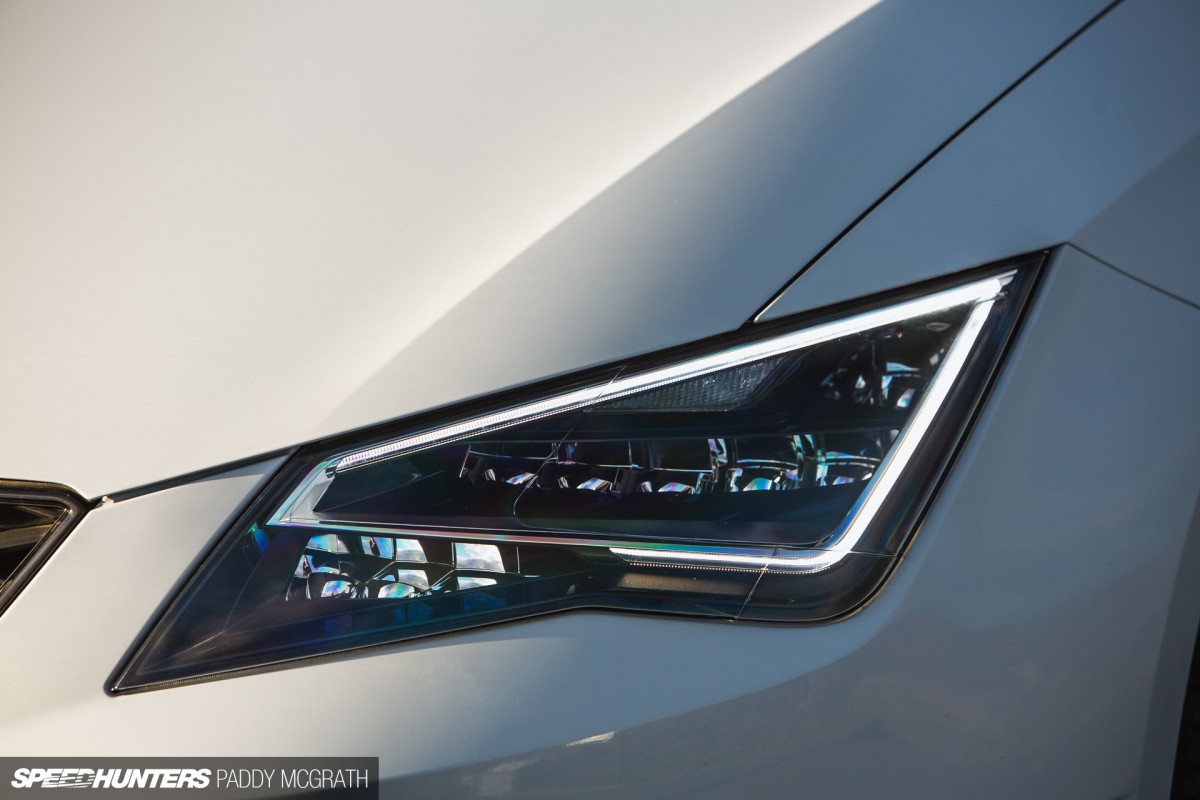 But first, I want to start this post by talking a little bit about a car that I spent some time with recently.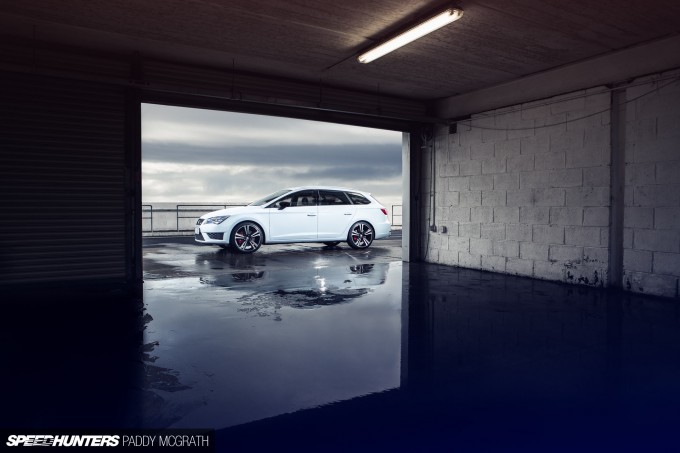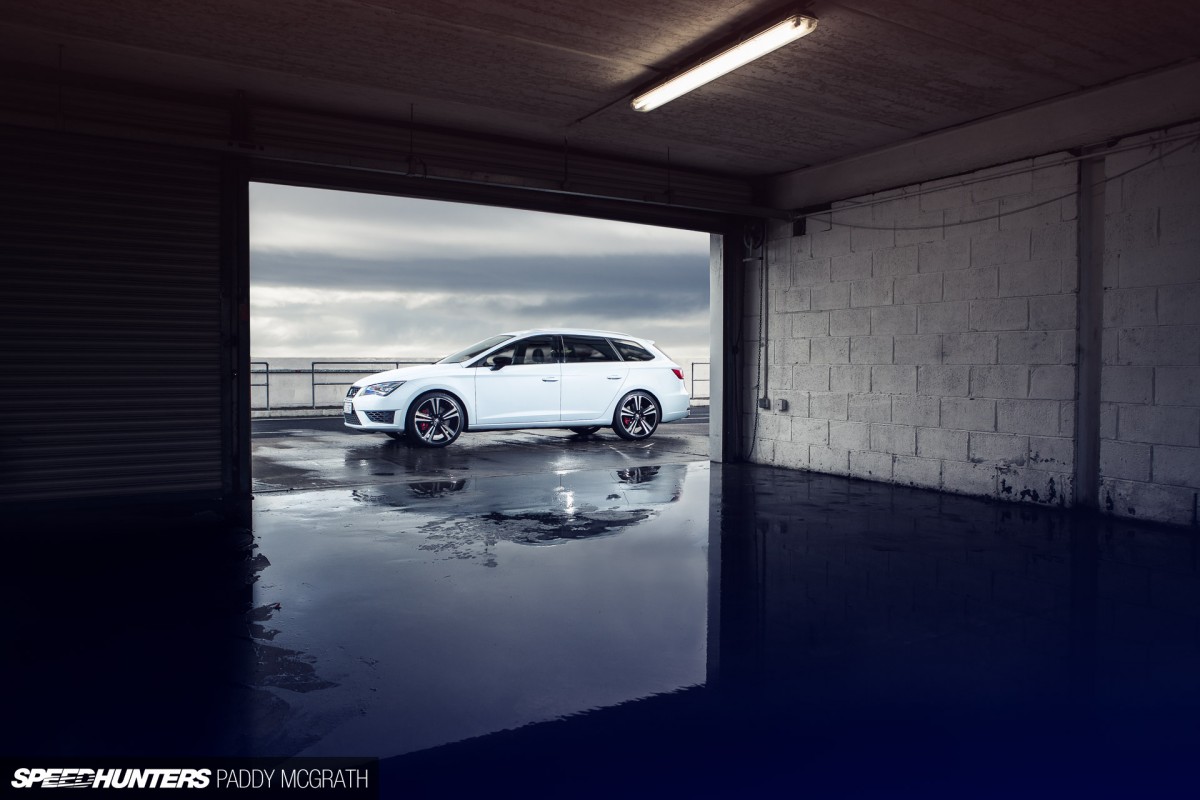 It might look completely different, but it actually has a lot more in common with the GTI than you might realise. The car in question is the new Seat Leon ST Cupra 280. It's based on the same platform as the MkVII GTI (MQB) and features the same 2.0-litre turbocharged TSI engine mated to a 6-speed DSG gearbox.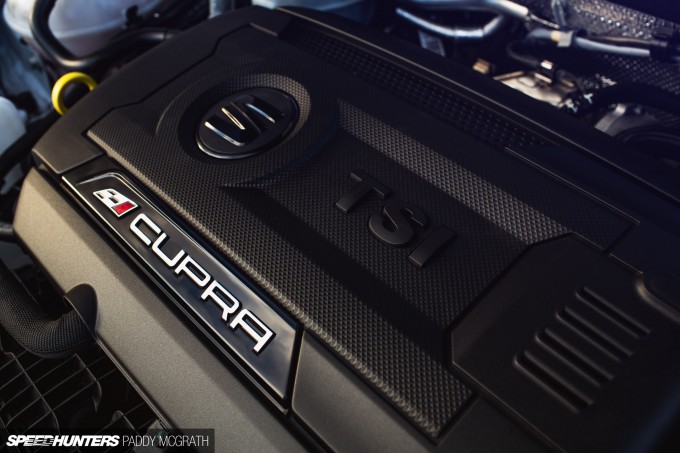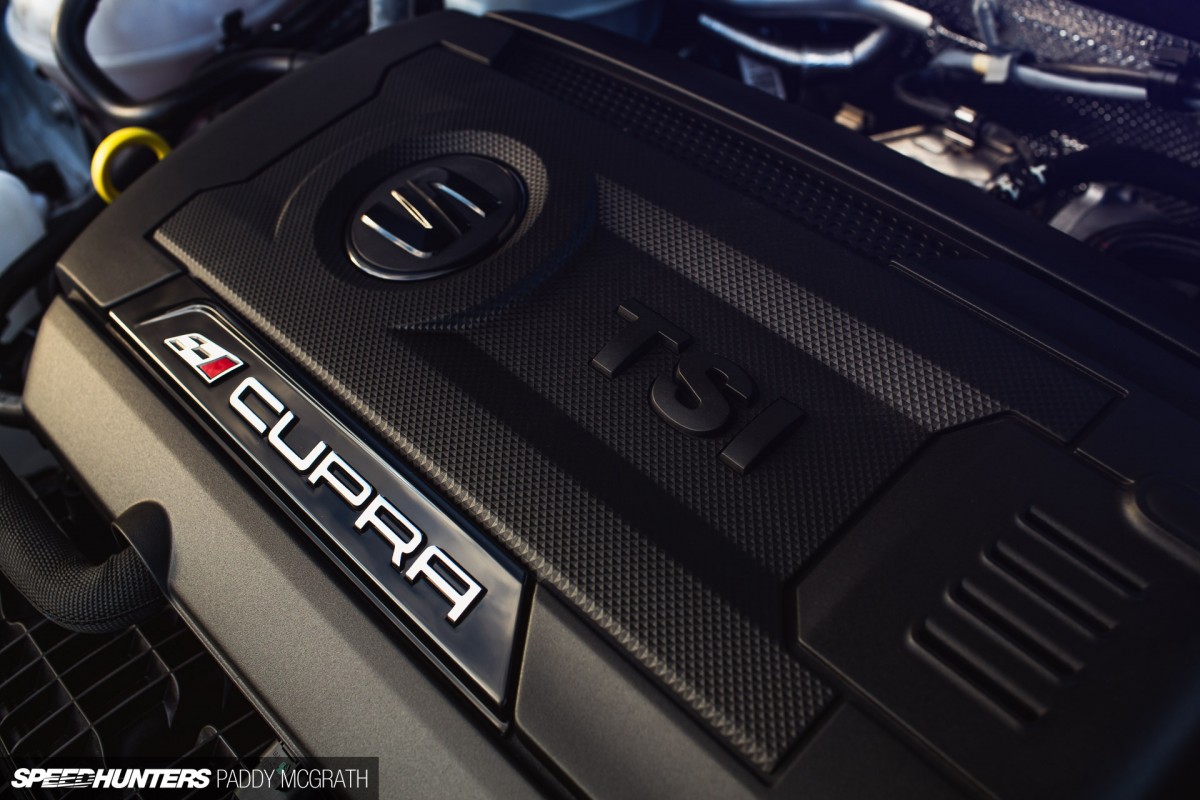 The main difference here is where the current GTI is rated at around 220hp (or 230hp in Performance Pack trim) the Leon ST Cupra makes a Golf R rivalling 280hp and is equipped with a VAQ-type limited slip differential. Like the GTI, the Cupras (both the ST and hatchback) are front-wheel drive.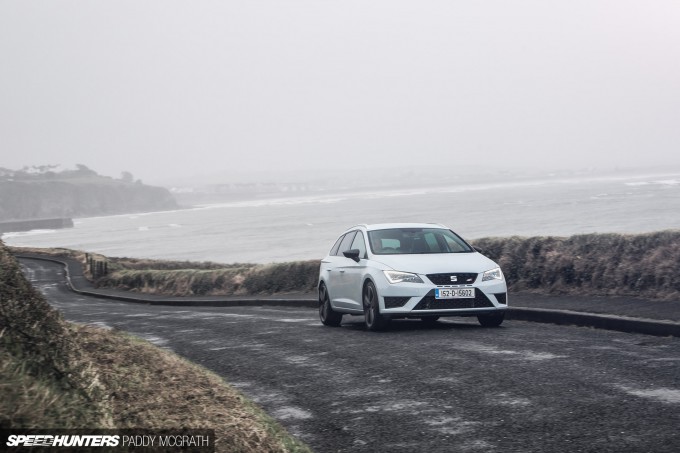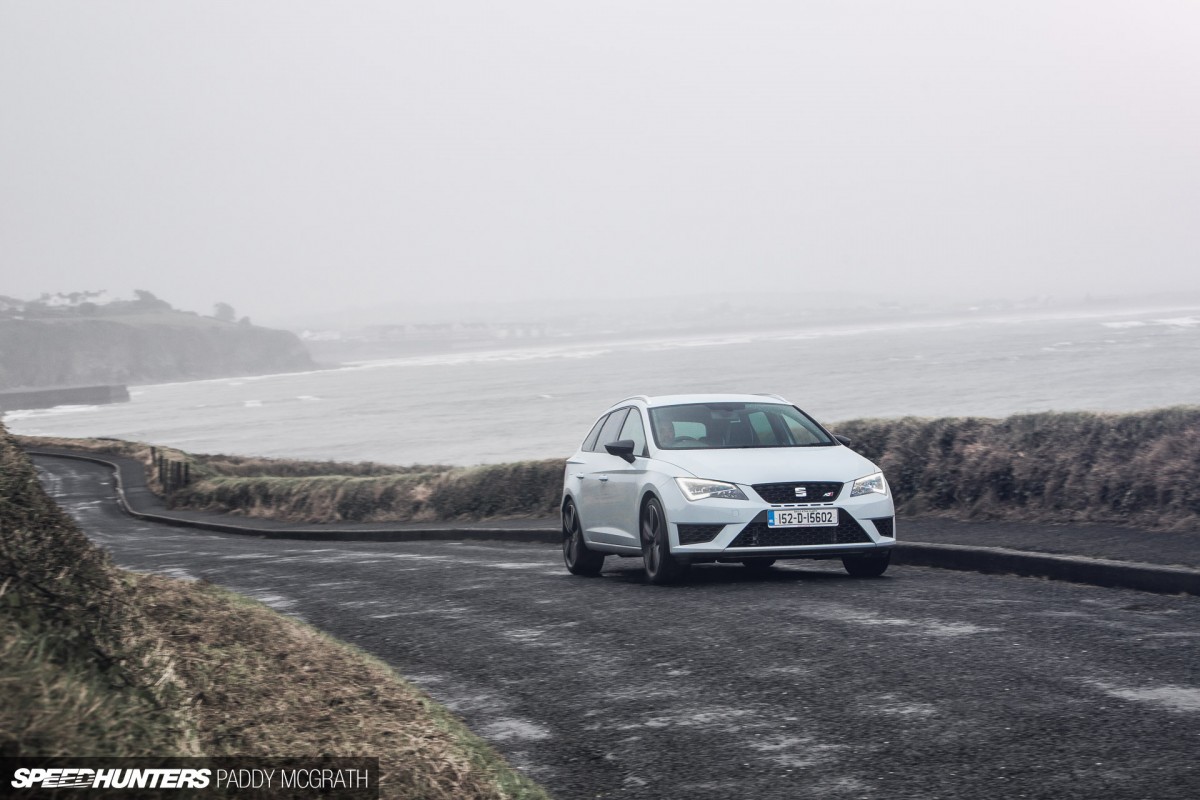 Despite its large estate-ness, it's quite close to the MkVI in weight stakes at around 1400kg/3086lb. This makes it almost the perfect comparison for how I want my own MkVI to evolve.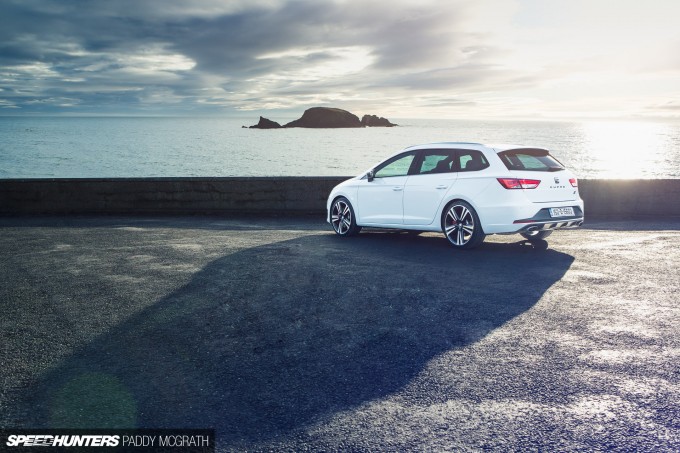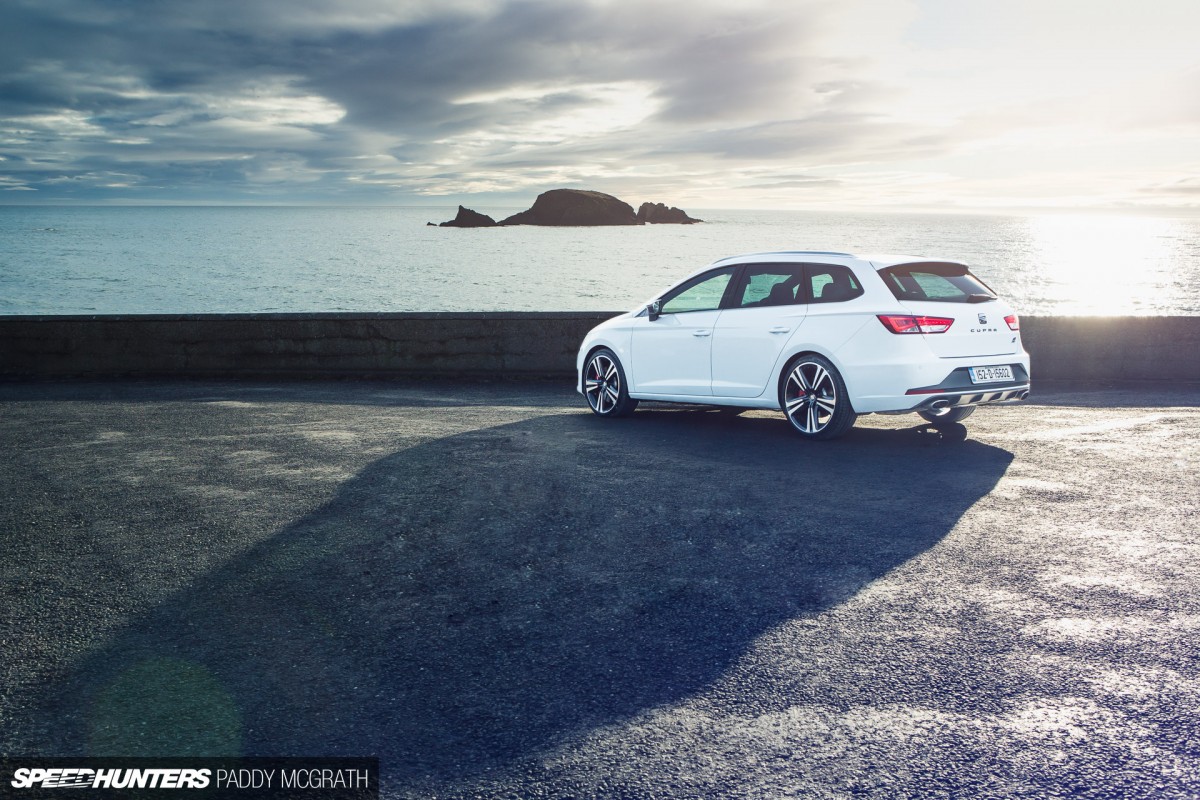 Anyone who has the pleasure of driving a modern fast front-wheel drive car will know just how capable they are. Traction off the line and grip mid-corner are eye opening. I spent 10 days with this car and every time I drove it, I became just that little bit more impressed. It just doesn't feel like a front-wheel drive car at times. It's a very peculiar feeling, but it's representative of most modern hot hatches that I've driven this year.
Getting back into my own car, the difference in power was quite apparent. However, I was still happy with the MkVI's base performance, and at least I now know for sure that I'm building on the right platform. There was one last test though…
The Hunter Becomes The Hunted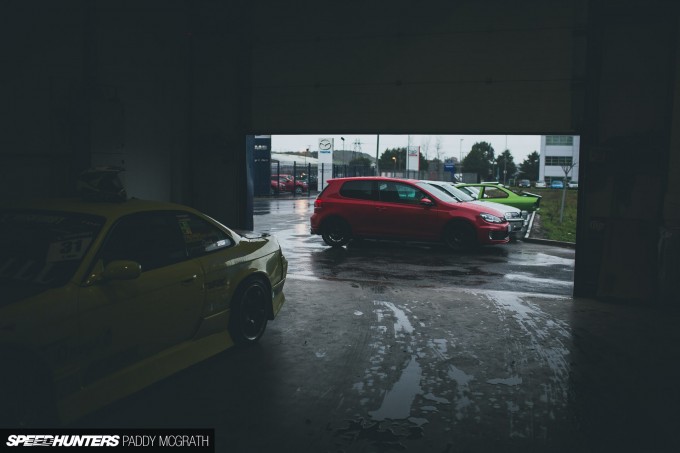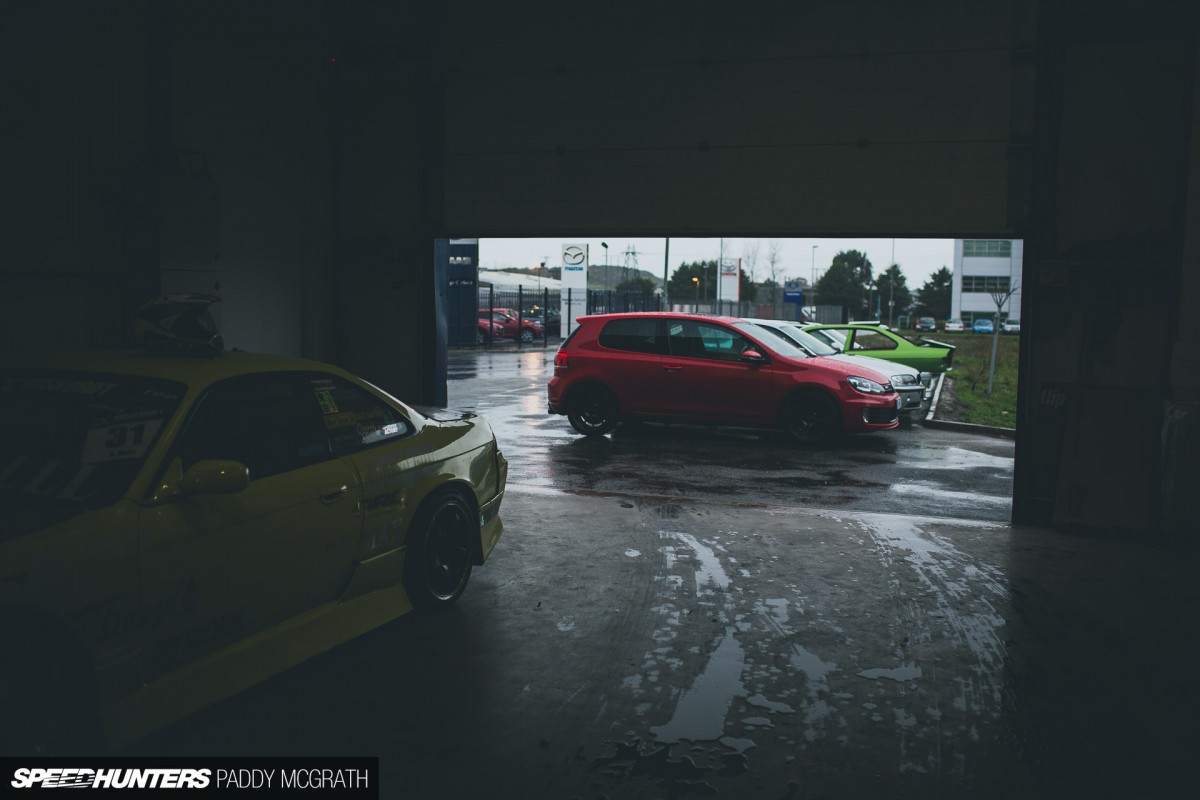 Last month, you might remember my coverage from the first Auto Heroes event in Mondello Park. If not, it's essentially the perfect event for petrol-heads, regardless of your taste or preferences. Once you're through the gate, you have the choice of show and shine, drift practice, gymkhana, freestyle or a traditional grip session.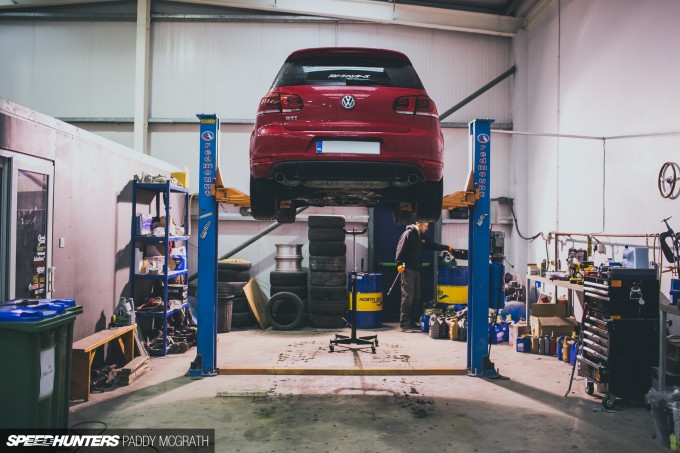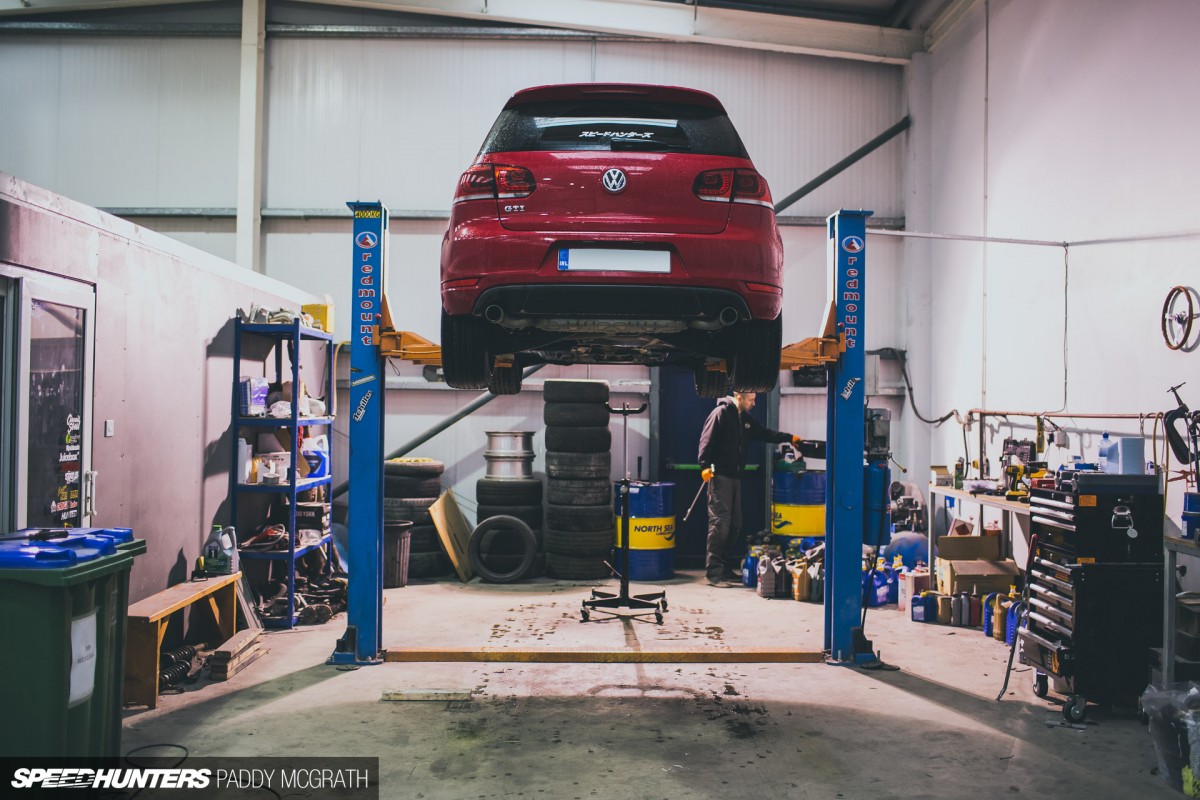 I pretty much made up my mind on the last day that I was going to skip covering the next event and participate instead. Being a monthly occurrence, I had plenty of time to make plans and prepare.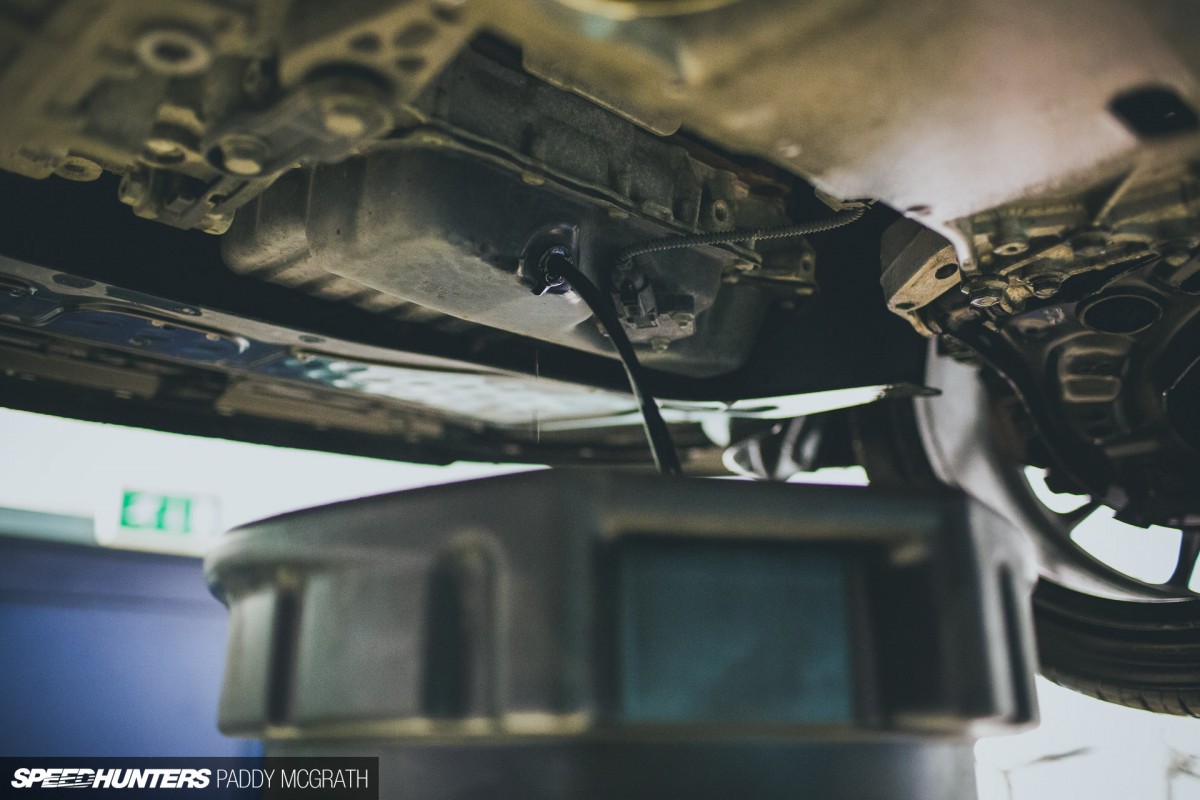 In the days leading up to the event, I opted for a quick oil and filter change and a quick check on brakes, bushes, tyres etc. The car wasn't due an oil service until late January going by my current mileage, but there was no harm in giving it fresh stock heading into the track day and the colder winter months.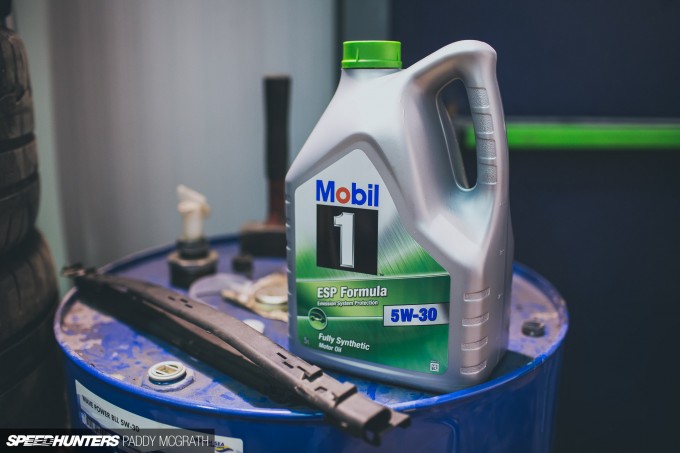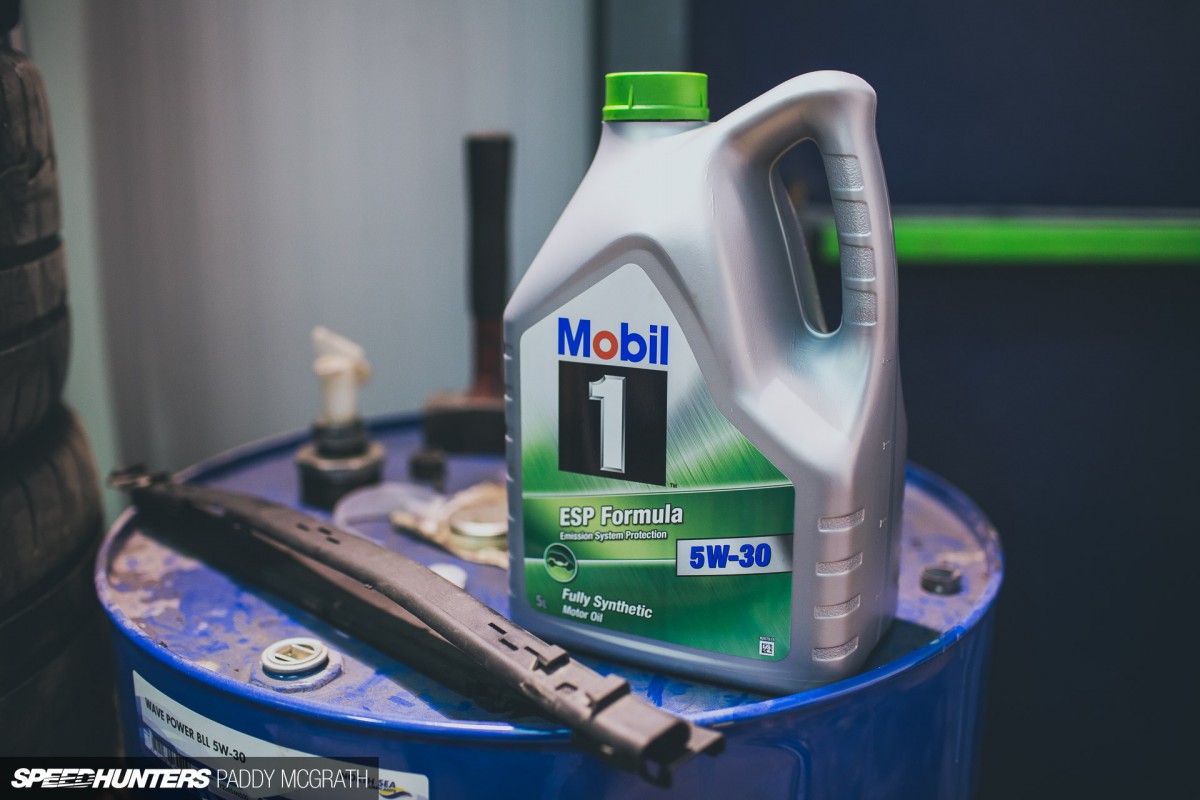 It also gives me a better starting point to track any oil consumption. The car was running Castrol 5W-30 when I bought it, the same oil that coincidentally I've been using in my last two cars also. Regardless of the car, I would usually have to add a litre between 10,000km oil services. The GTI is no different and I've had to add around a litre since I bought the car. It seems to be a regular complaint amongst fellow GTI owners, that the Castrol oil seems to burn more than other brands, so many owners have since switched to Mobil 1. I've decided to go the same way, so will keep you updated on any difference that it might make.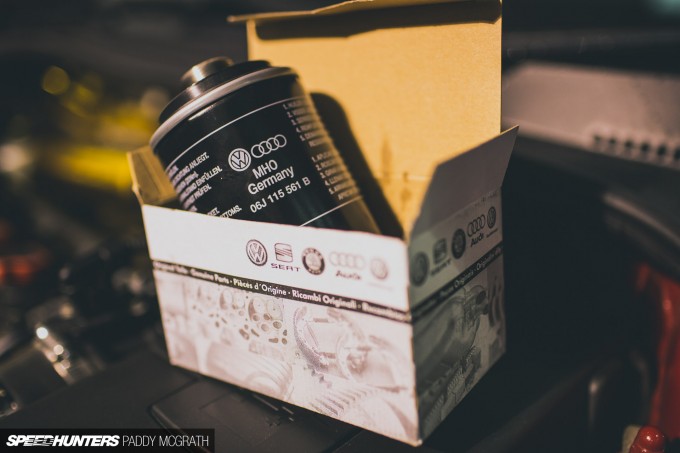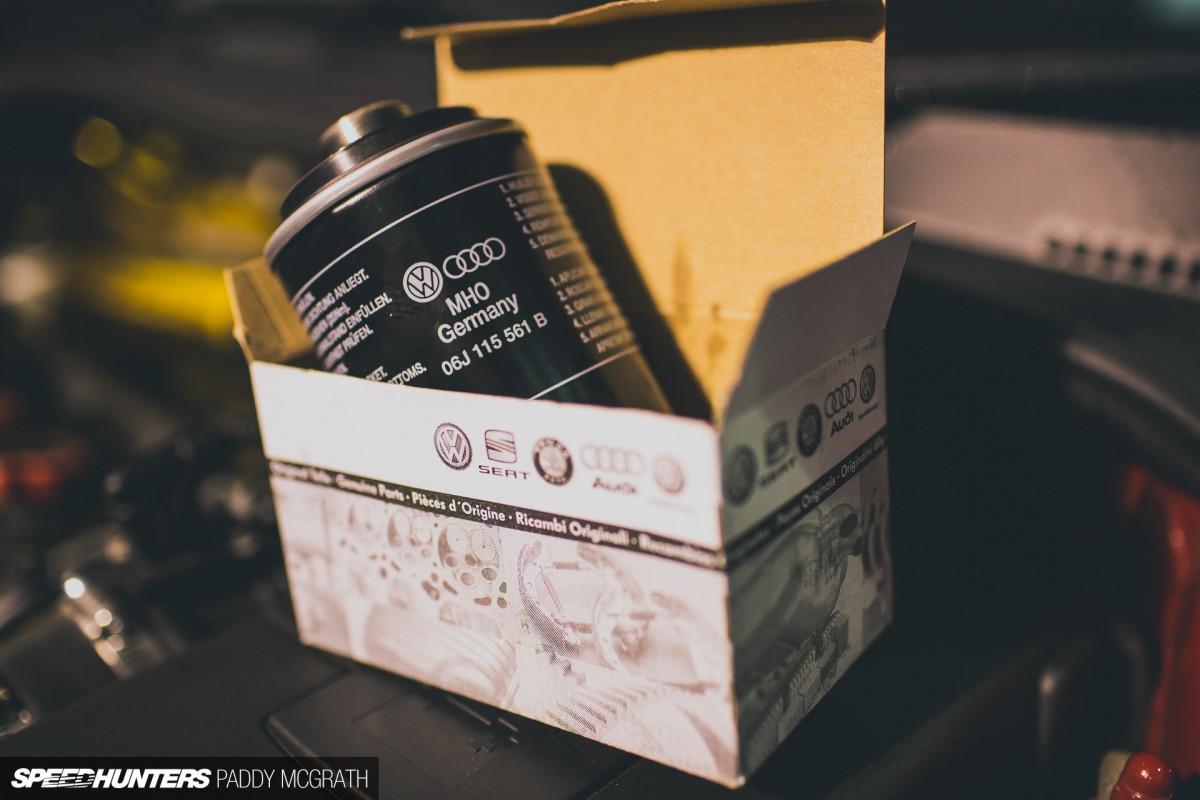 For the oil filter, I just picked up another new OE replacement which I acquired from my local dealership. Everything else on the car looked fine, so I was ready for my first track day with Project GTI.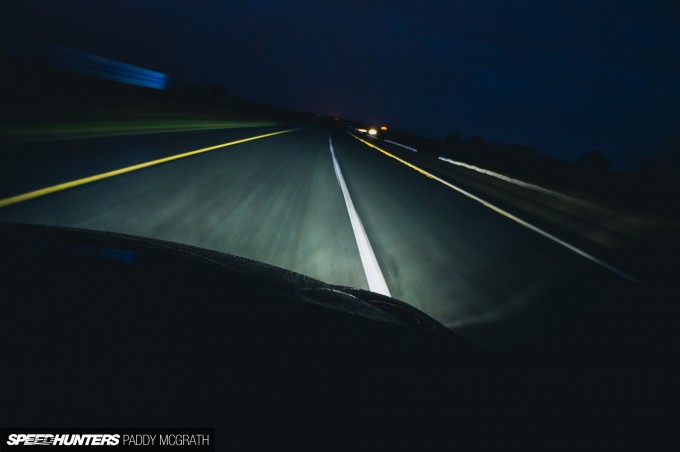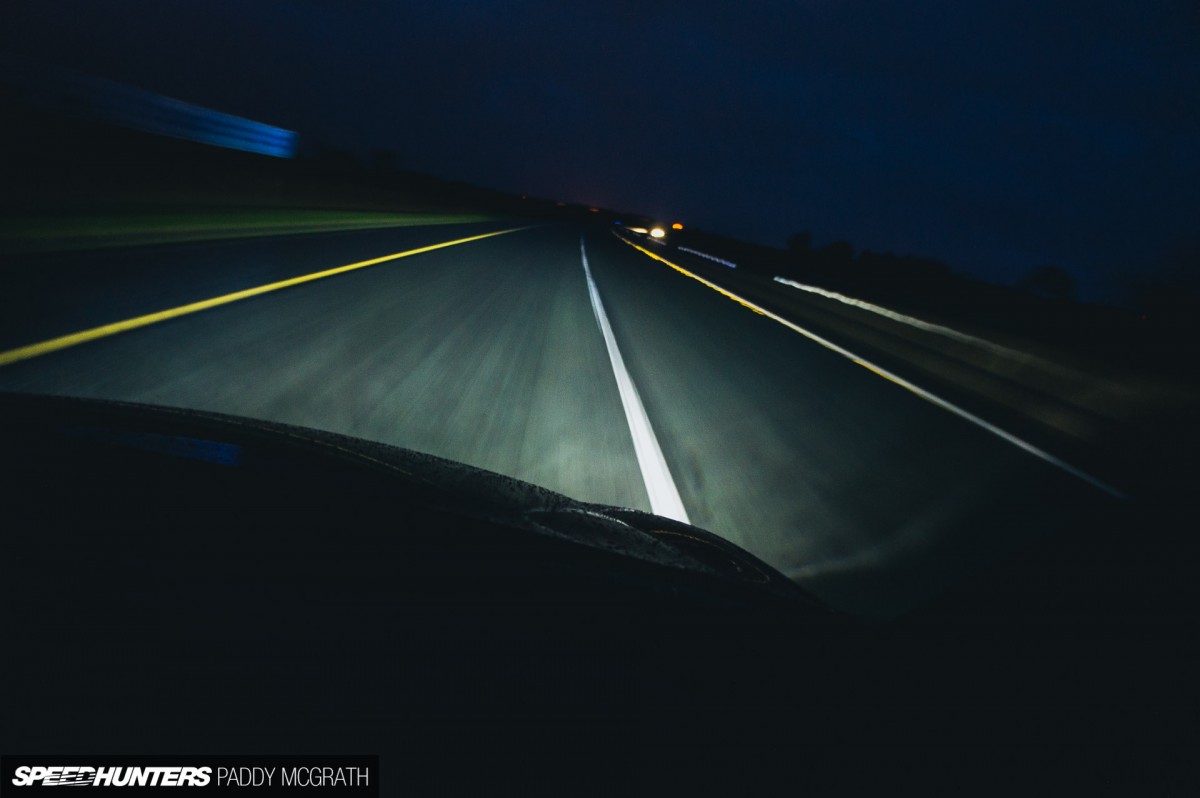 Another early start was on the cards for the 90-minute drive to Mondello Park, but this time I was on my own as the weather forecast put nearly all of my friends off attending. It turned out that they probably made the right decision. However, I still find these commutes enjoyable and a great time to think things over in my head. Heaters on, cruise control on, The Smoking Tire podcast streaming over Bluetooth and an empty road all the way to my destination. It's this all round functionality that I'm so keen to retain.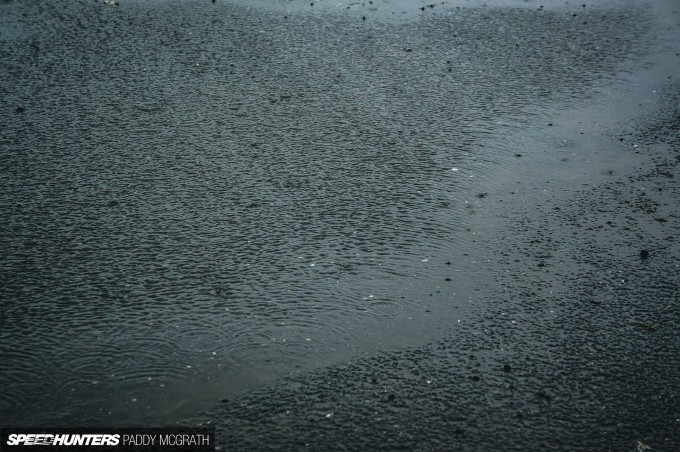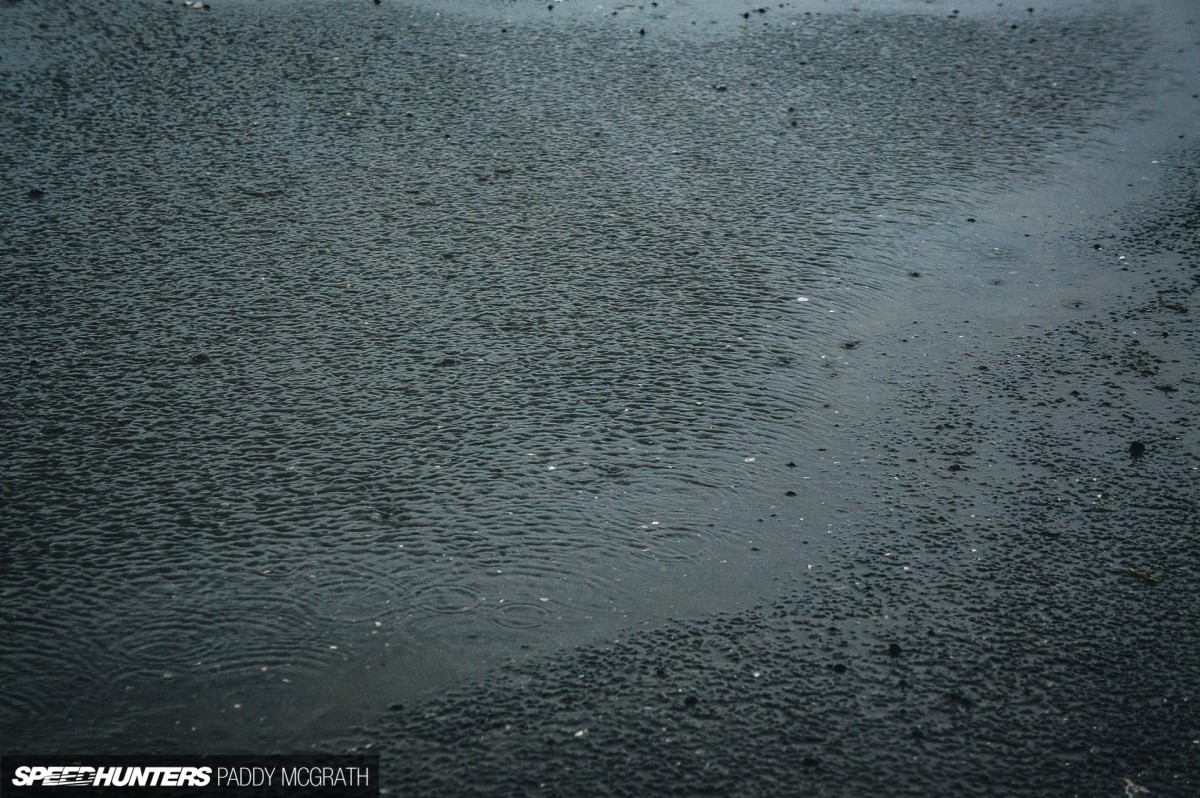 As the darkness slowly turned to light, it became apparent that the weather was showing no signs of easing off. Mondello Park is located on flatlands about an hour south of Dublin, and as such it's particularly exposed to the elements.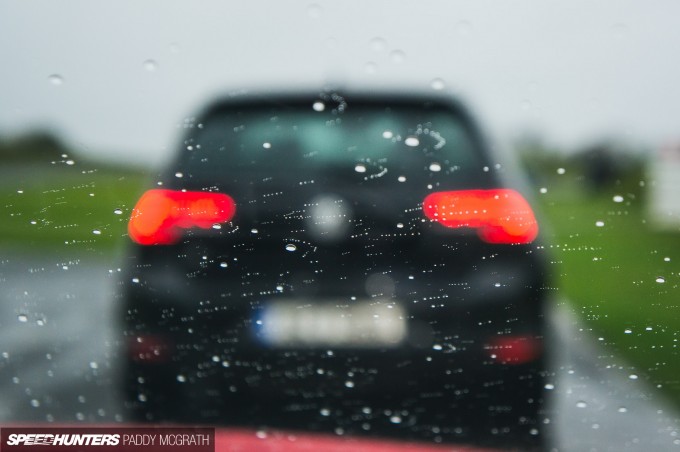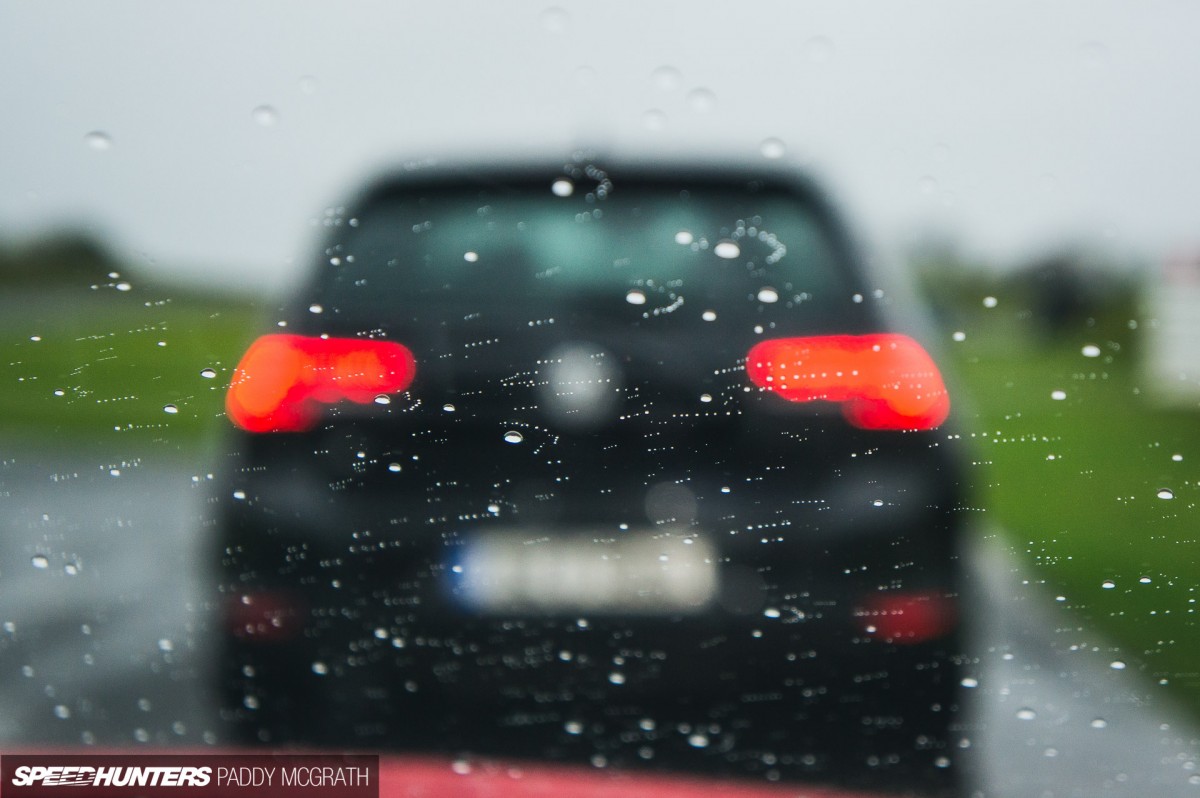 This was going to be a wild, wild day. The one thing a photograph can rarely portray is just how bad weather can be. You don't feel the bite of the cold wind in a photograph, or the sting of the rain being whipped across your face.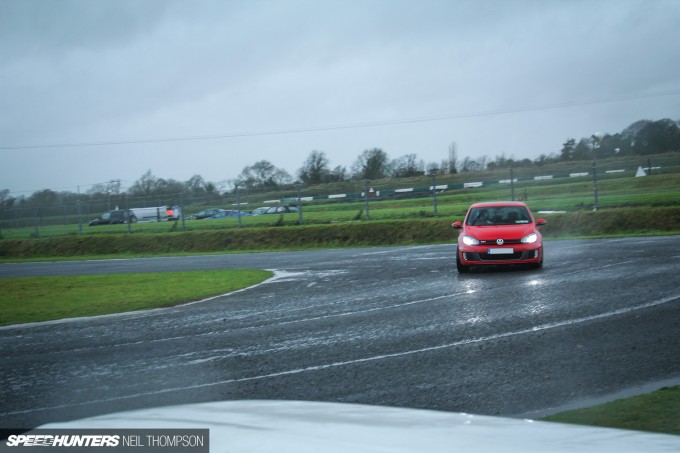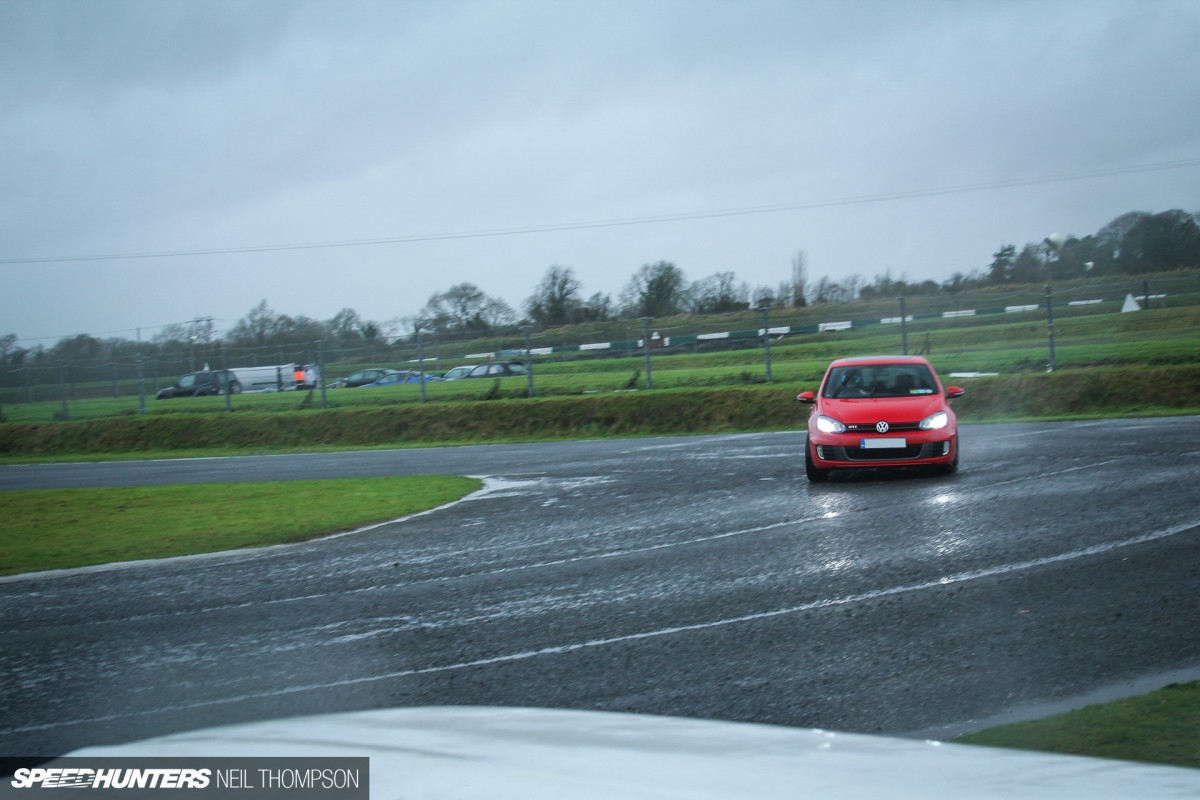 I ventured out early to get a feel for the conditions. Bearing in mind this was my first time exploring the limits of the GTI on track, I probably could have chose a better day, but seeing as this is Ireland, I figured I might as well get used to the wet handling characteristics as well.
I captured this video early in the morning sessions; as you can see the track was quiet which made it perfect for trying out different lines. I was trying my best to find a good wet line, as the rubbered-in dry line was absolutely lethal on turn-in. There's a couple of corners where I use the middle of the track as it was the only place I could find grip. Some of the apexes were absolute no-go zones.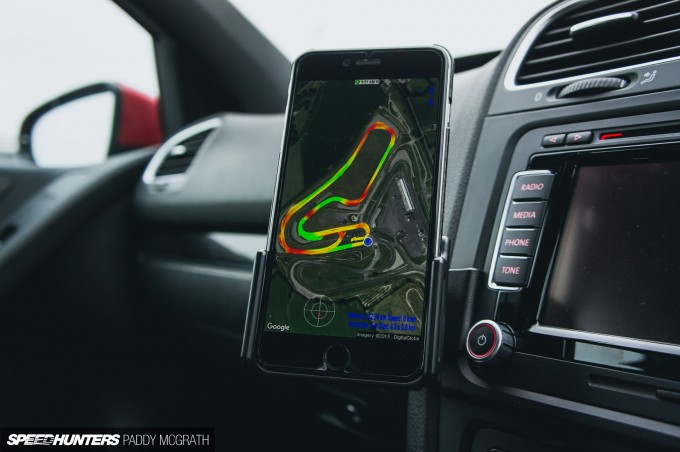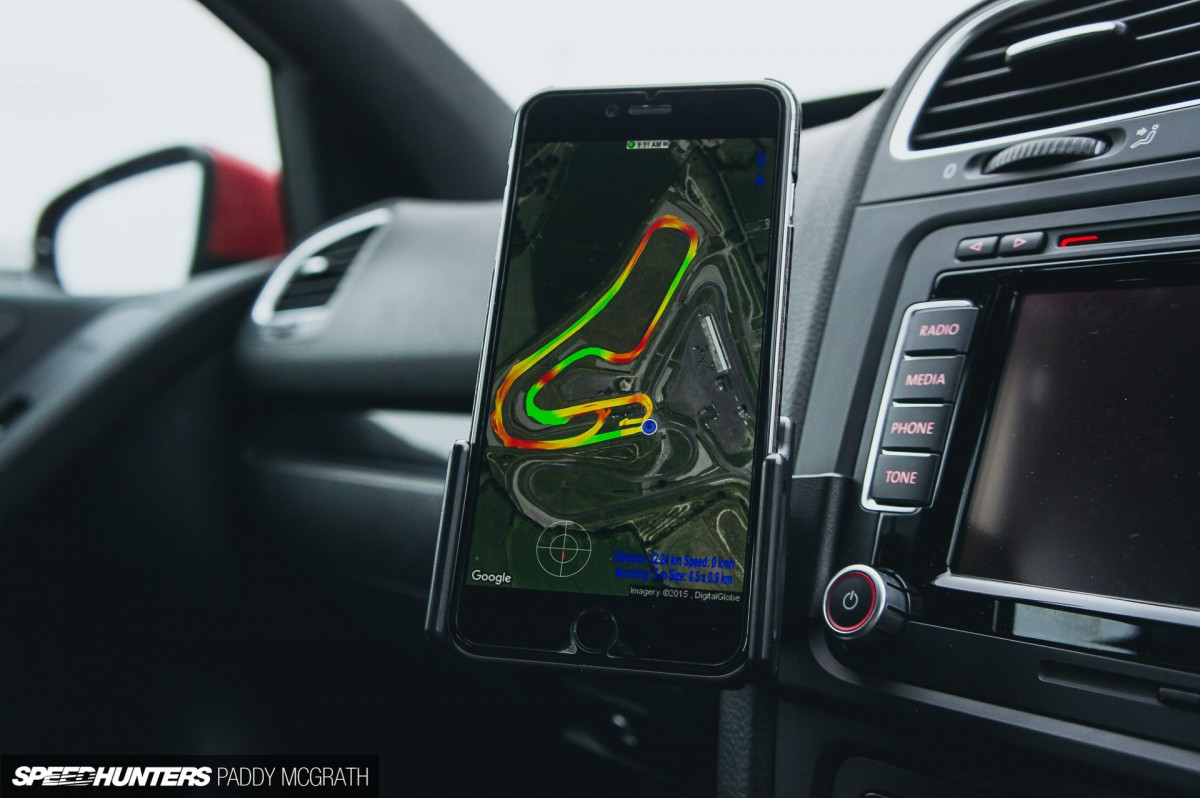 I wasn't aware my phone was tracking acceleration/deceleration like this, but it was a welcome surprise. It also gives you an overview of the layout of the 'International' loop of the Mondello circuit too, and certainly showed me areas where I could improve. The app is called 'Dash Command' for those of you interested.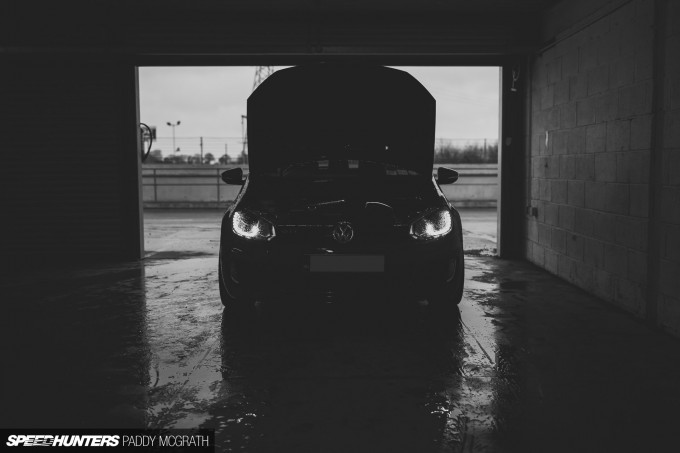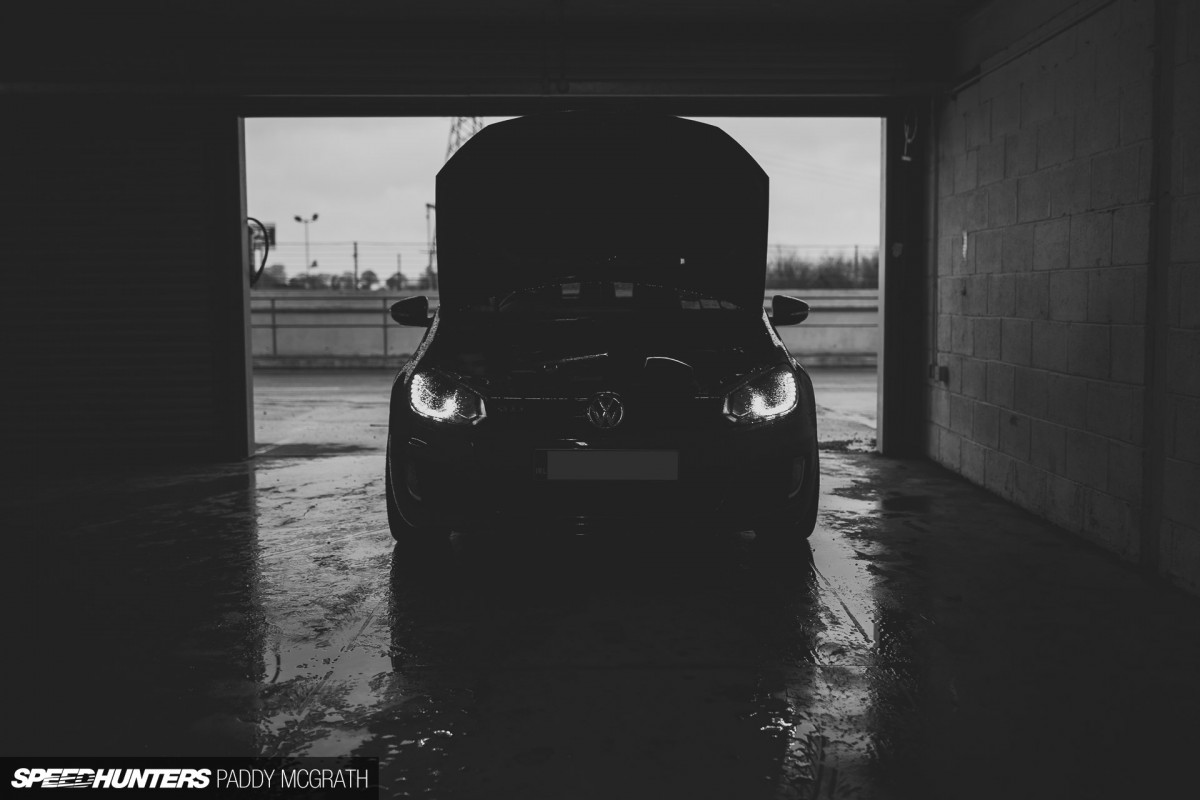 Taking a breather later in the morning, I headed back to the paddock to find a pit garage just to check everything over. Tyres were looking good, brakes were good and weren't fading (the weather obviously played a large part in this by keeping speeds down), and not a drop of oil had been consumed. There was a little blow-by in the catch can, but I was really happy at this point with how the car was performing.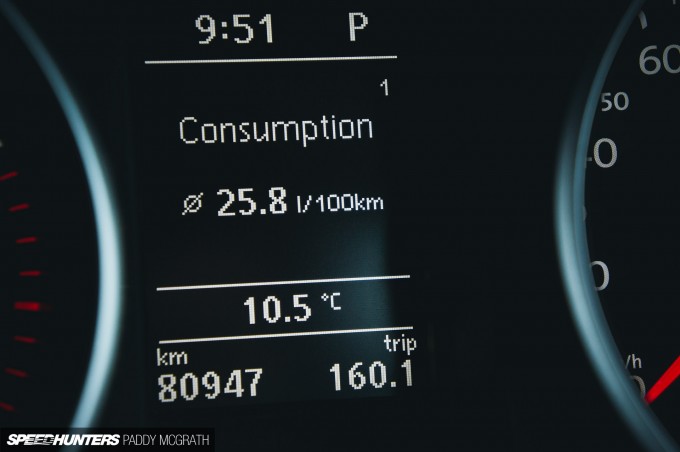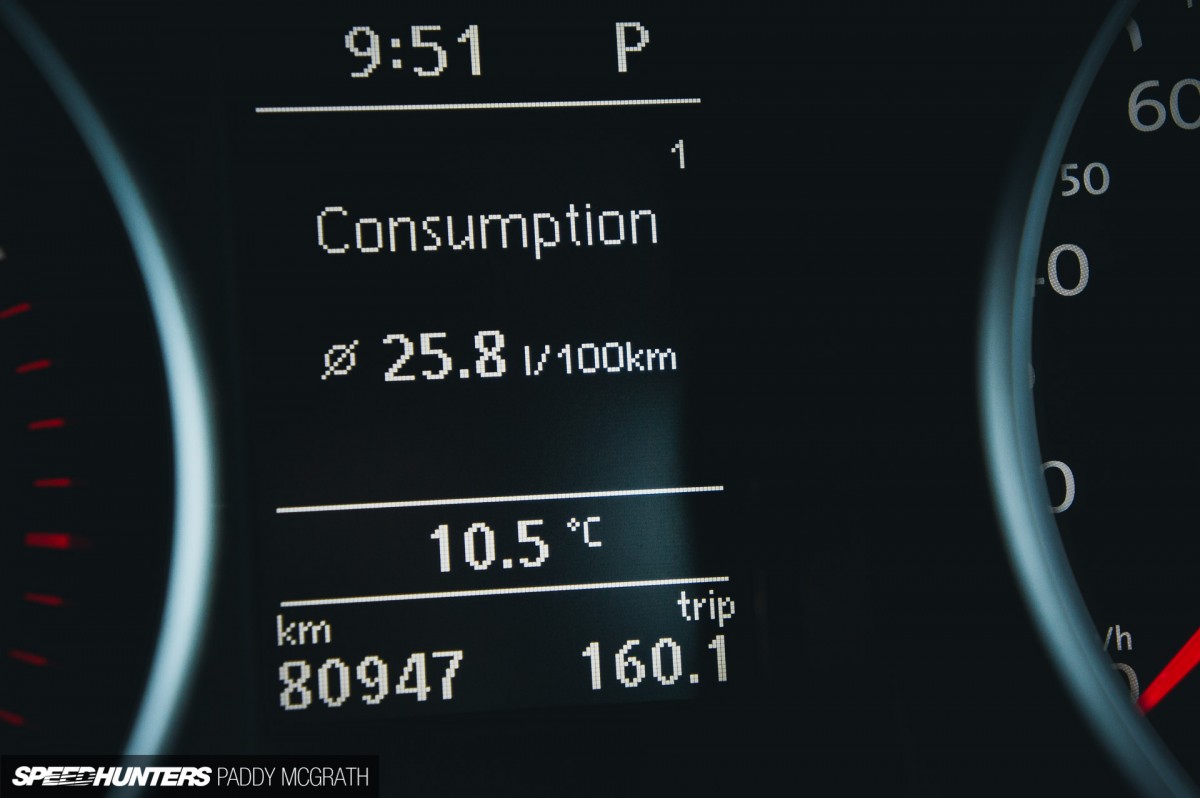 Fuel consumption was a different matter. I'm still adjusting to a life post-diesel where even a lap of the Nordschleife in my E90 returned nearly 35mpg! 25.8L/100km is approximately 9.1mpg US or 10.9mpg UK. Part of me was distraught, part of me was disappointed that I didn't make it into single figures for mpg UK.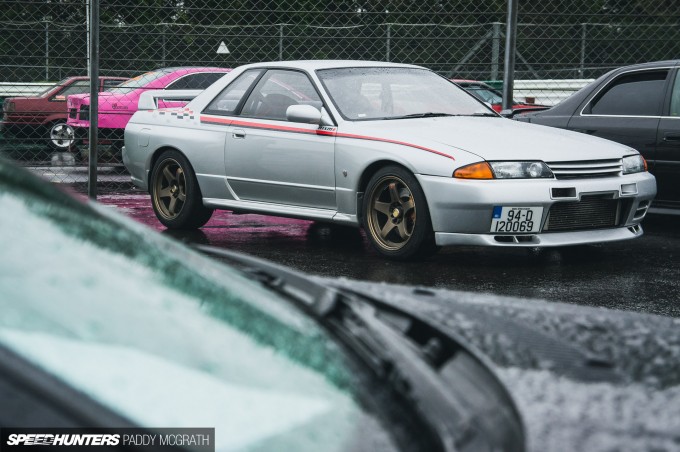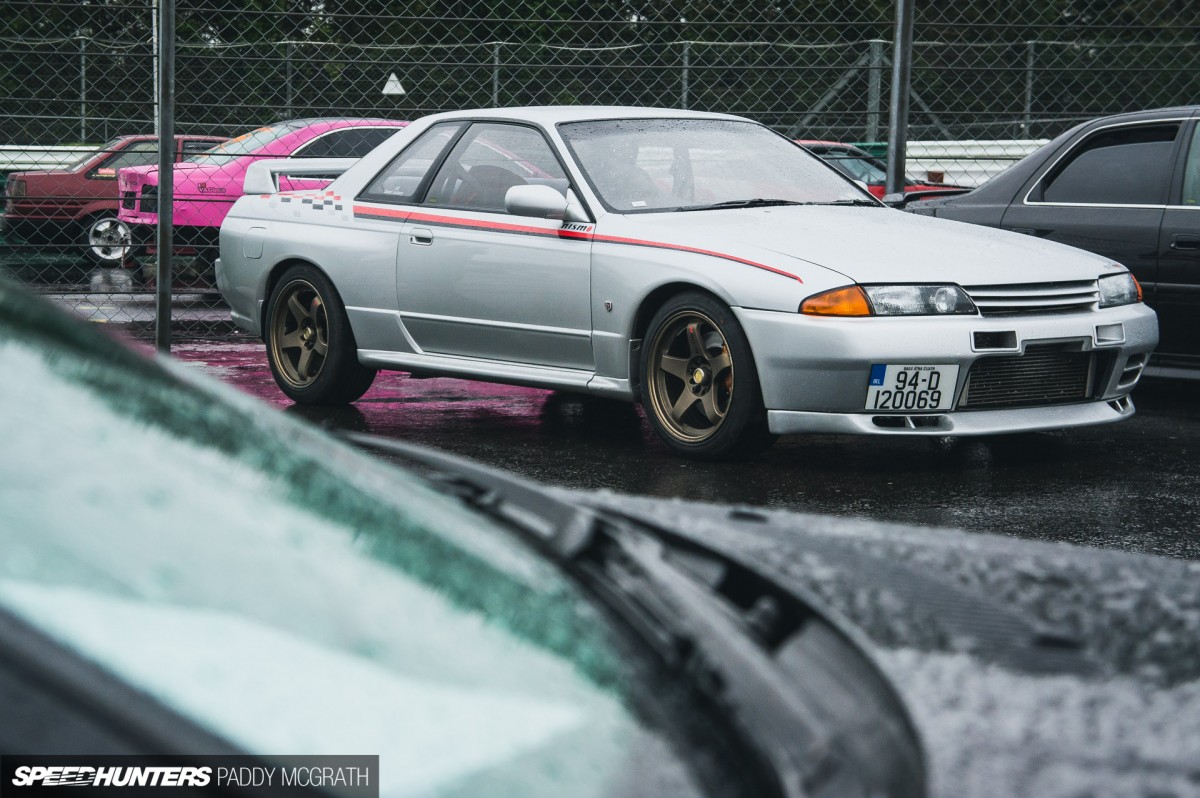 The weather didn't put a complete halt to the proceedings throughout the rest of the event with many still showing up. I've included a picture of this GT-R just because.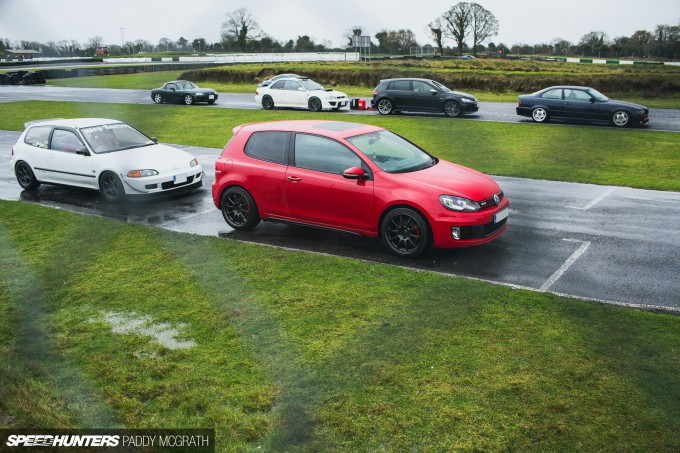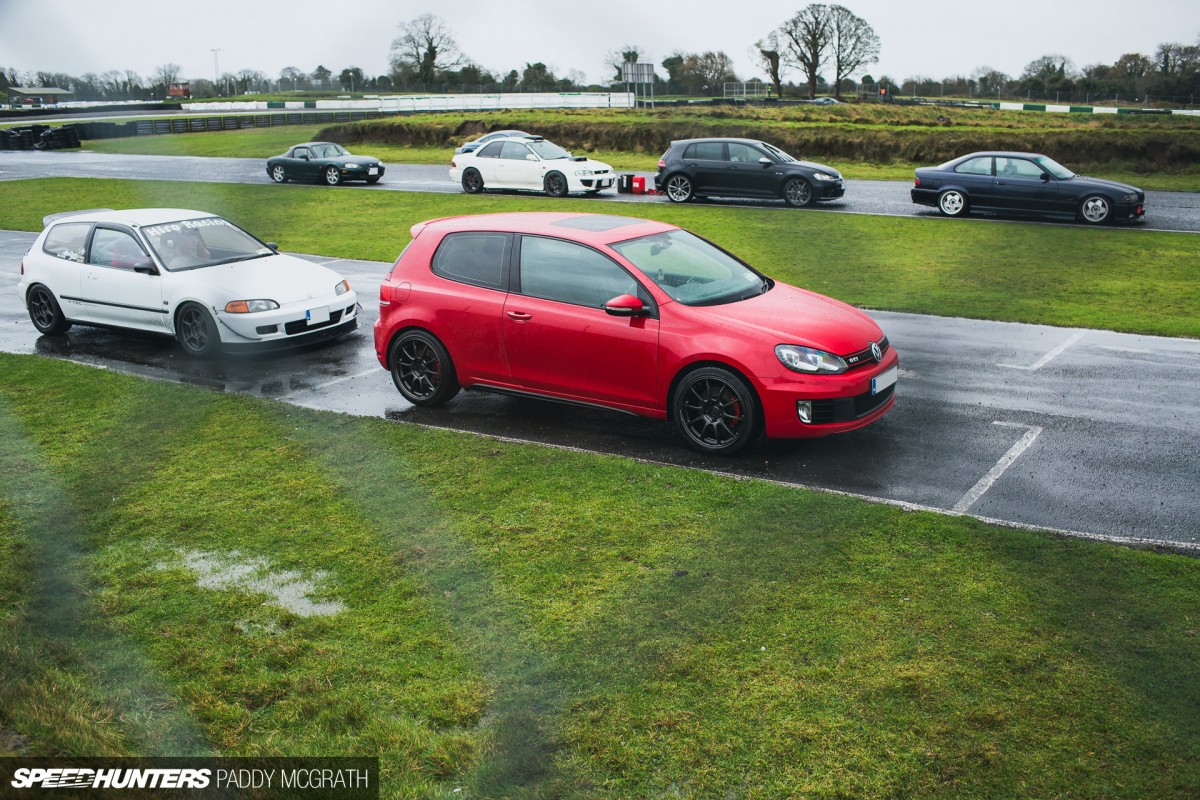 My focus though was on getting back out for more seat time.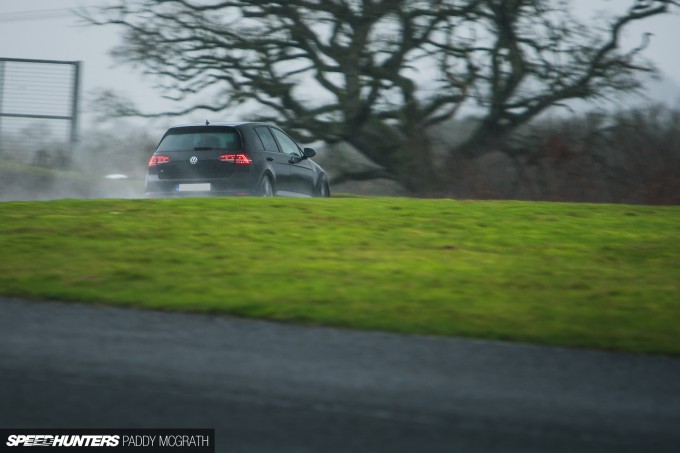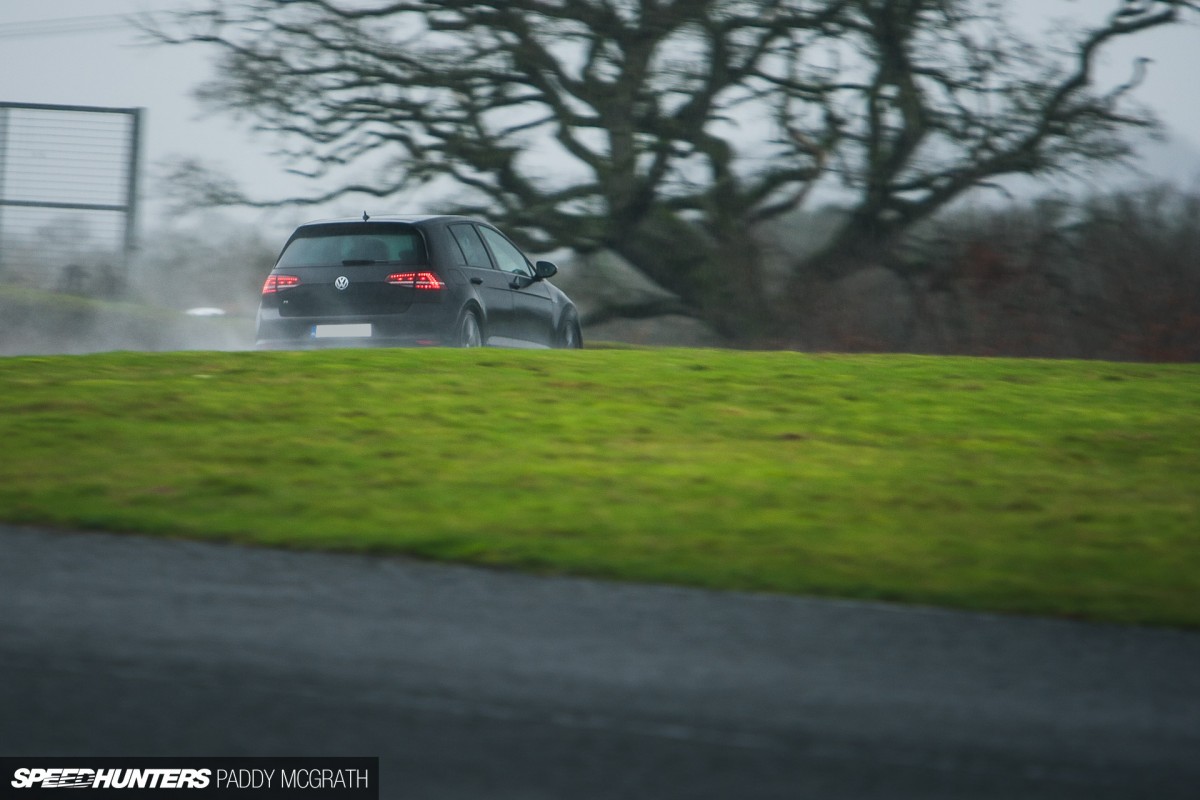 With only a handful of cars taking part, I was still interested to watch how others were getting on. I spent some time chasing this Golf R throughout the day, but the performance difference between the two cars was staggering.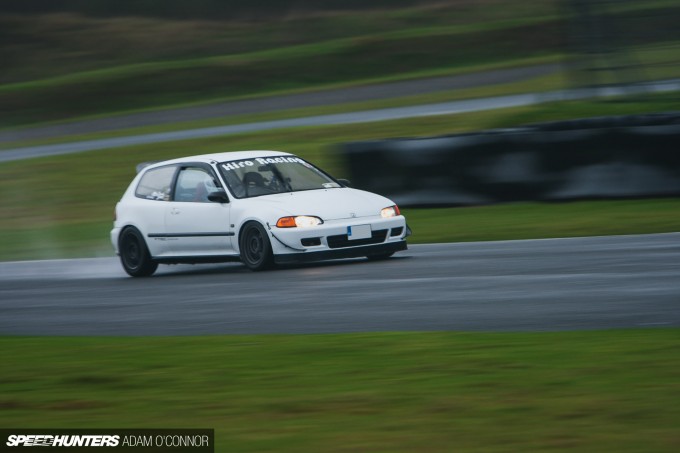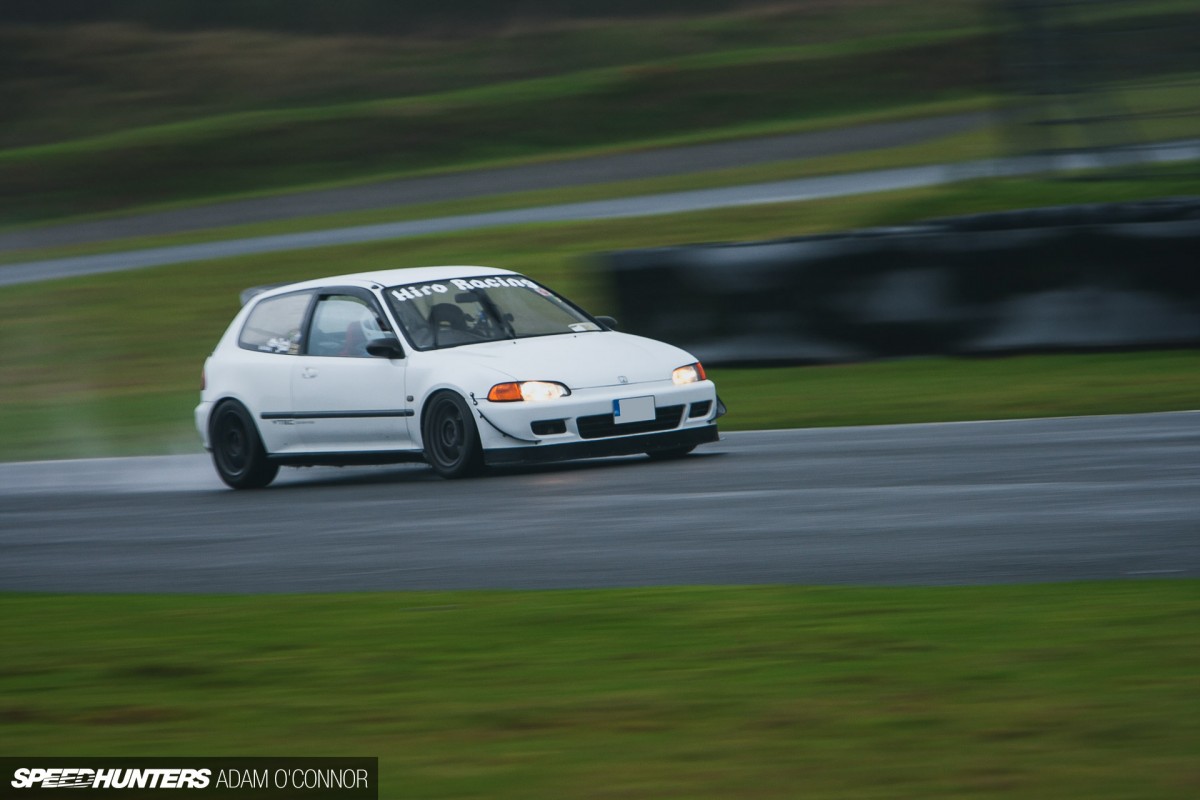 A friend of mine popped along for a 20-minute session in his EG6 Civic SiR-II. Mondello has always suited the DOHC VTEC cars and it was immense fun running with him in the wet.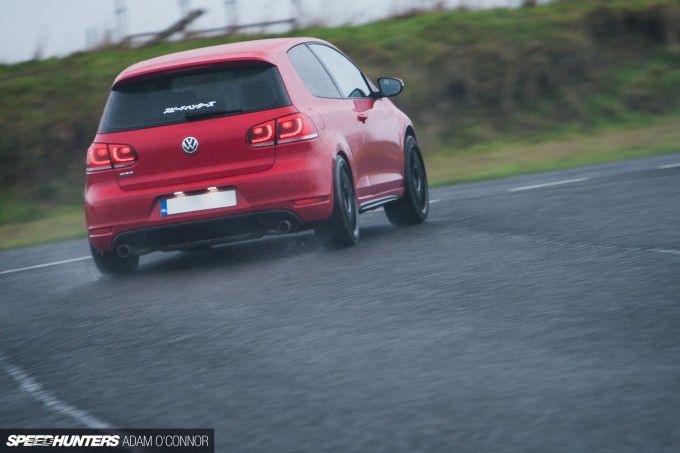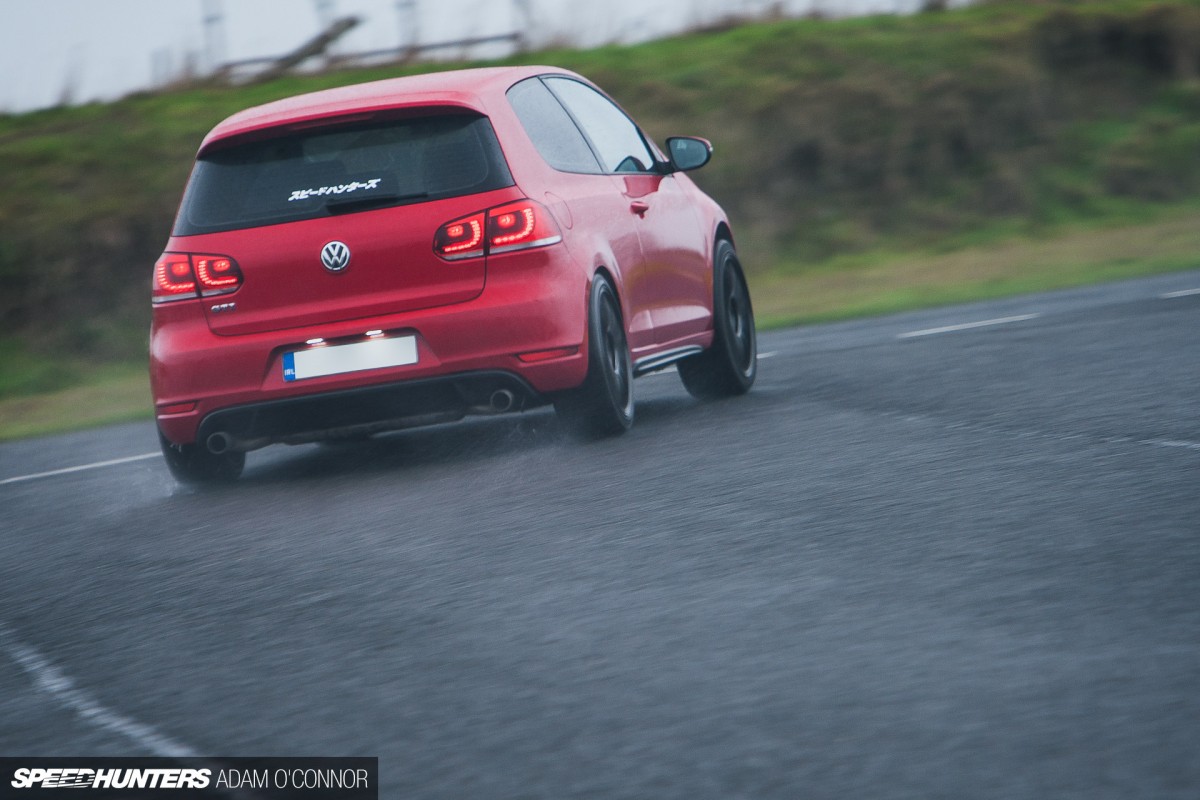 As the day rolled on, I found myself becoming more and more comfortable with the car in the worsening conditions.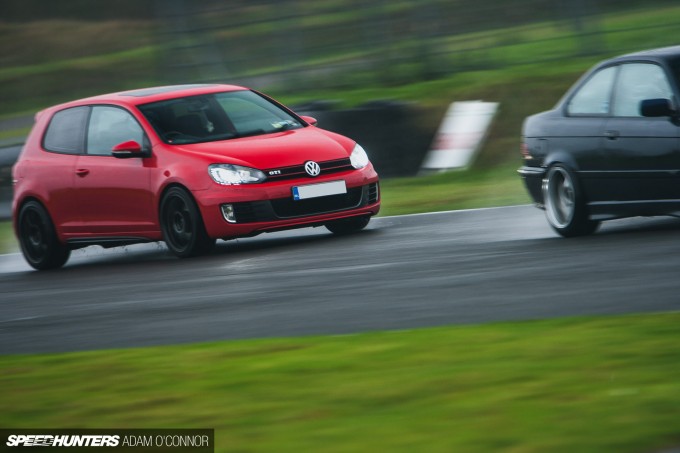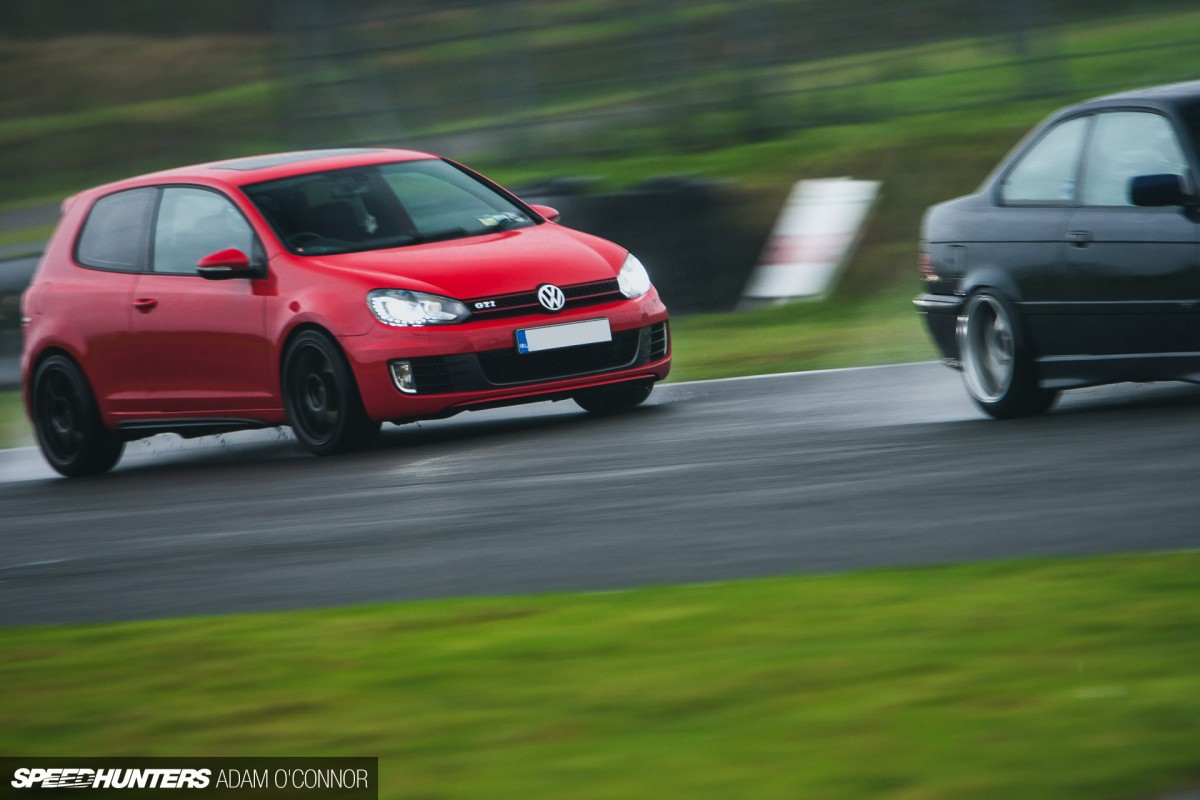 My main goal from the day was to bring the car home in one piece, and it's something that I'm happy to say was achieved. The car performed better than I ever could have expected and I was particularly impressed with the traction in the wet.
I still got a feel for things which I think are going to need improving however. Despite the conditions, the brakes did eventually start to fade so I can only imagine that they're going to cook quite quickly on a warm, dry day. I would also like more power, but from my experiences with the Leon ST Cupra, I know that I'll need to start thinking about a locking differential to be able to harness any significant power increase. And that's before I get to any suspension modifications.
I have a feeling that 2016 just got a whole heap more expensive.
Post Track Day Blues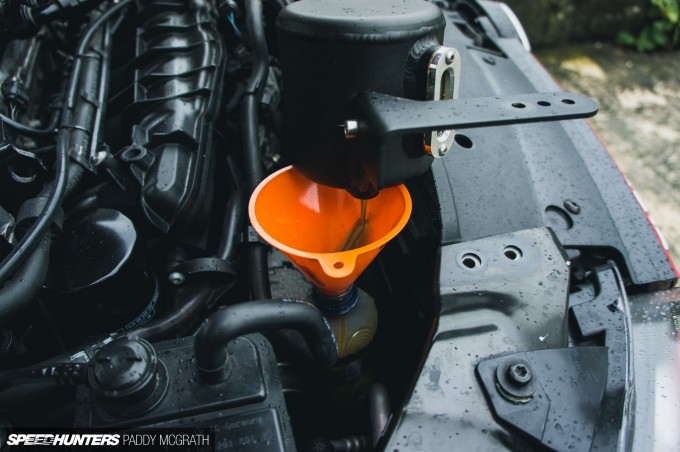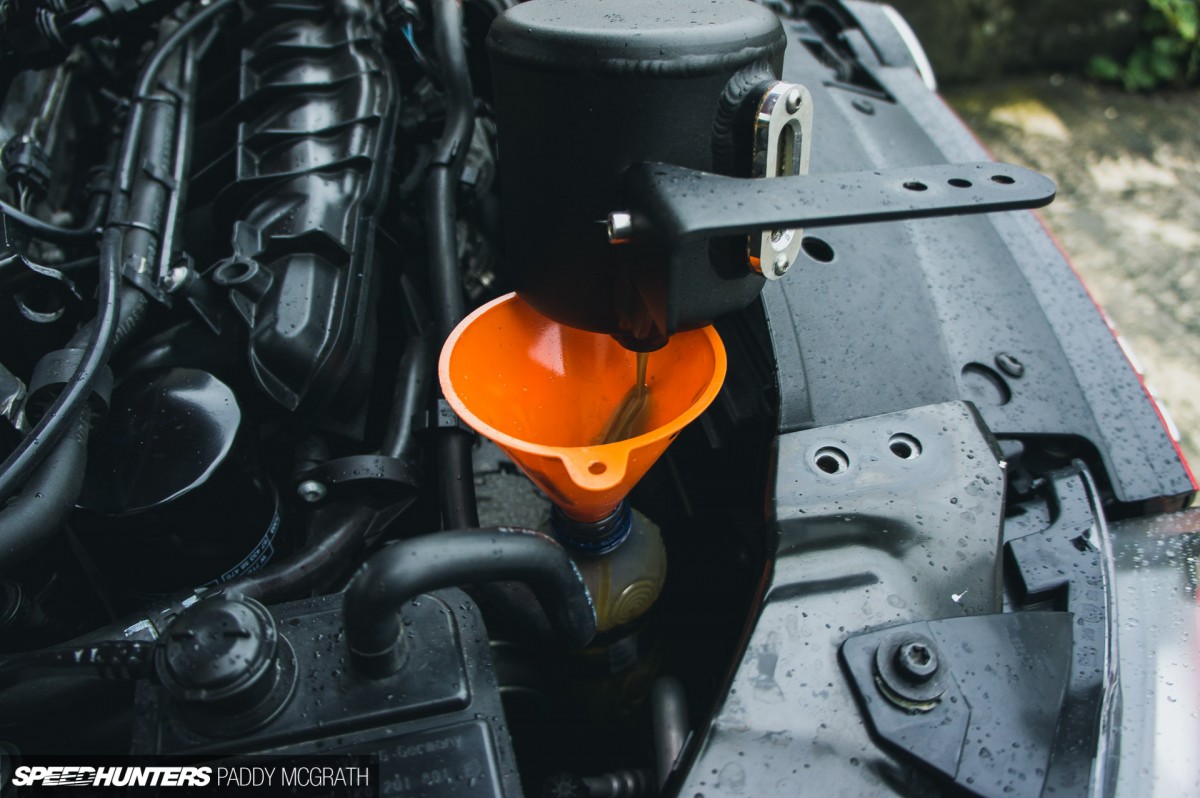 In the couple of days following Auto Heroes, I went over the car once more. The tyres and brakes survived quite comfortable, at least in the wear sense. The only motor maintenance required was to empty the catch can. The oil level didn't budge which I'm delighted about, but something I'm going to track regardless going forward.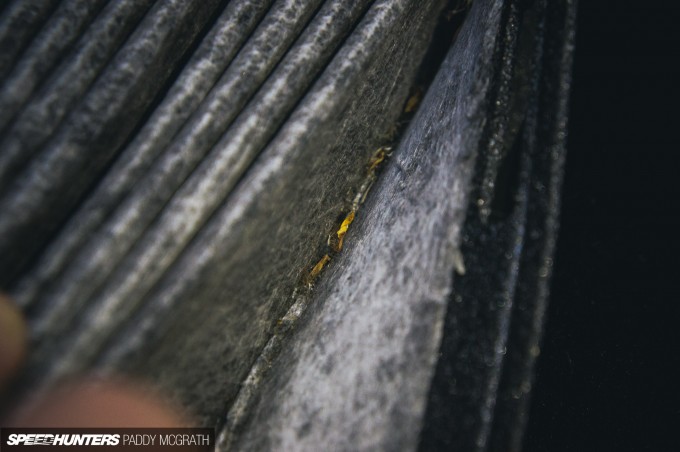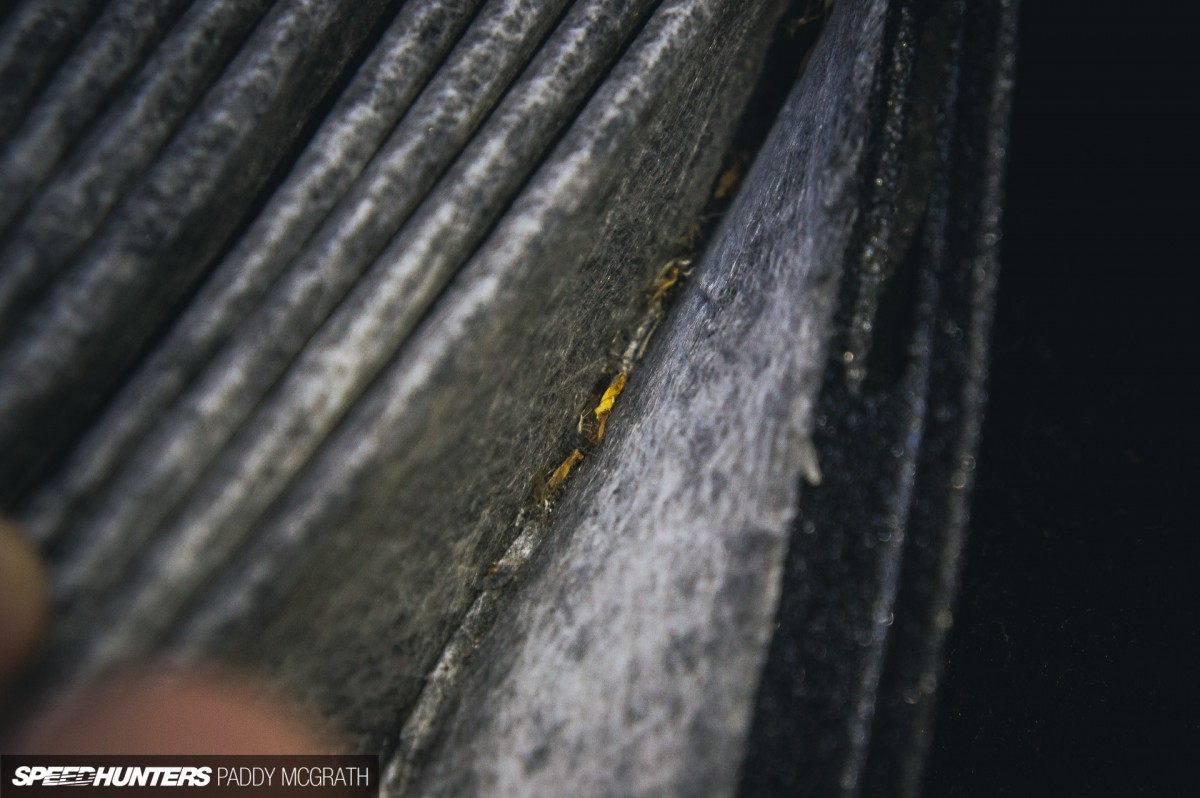 The only real issue I had on the day, minor and all as it was, was with the windows fogging when the A/C was turned off – something that's been happening a lot as of late. I guessed it was a blocked cabin filter and looks like I was right.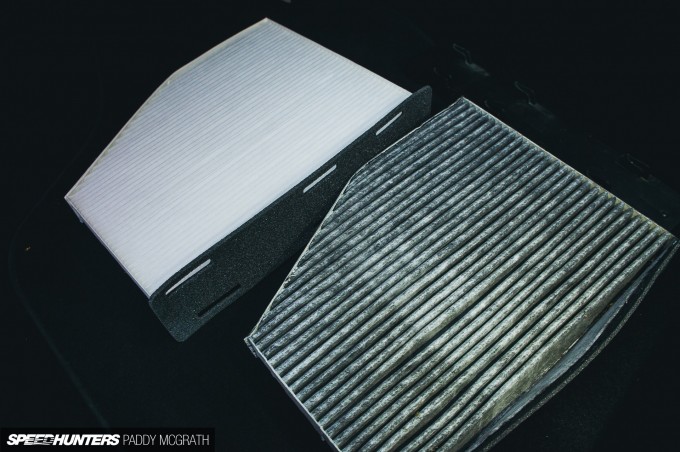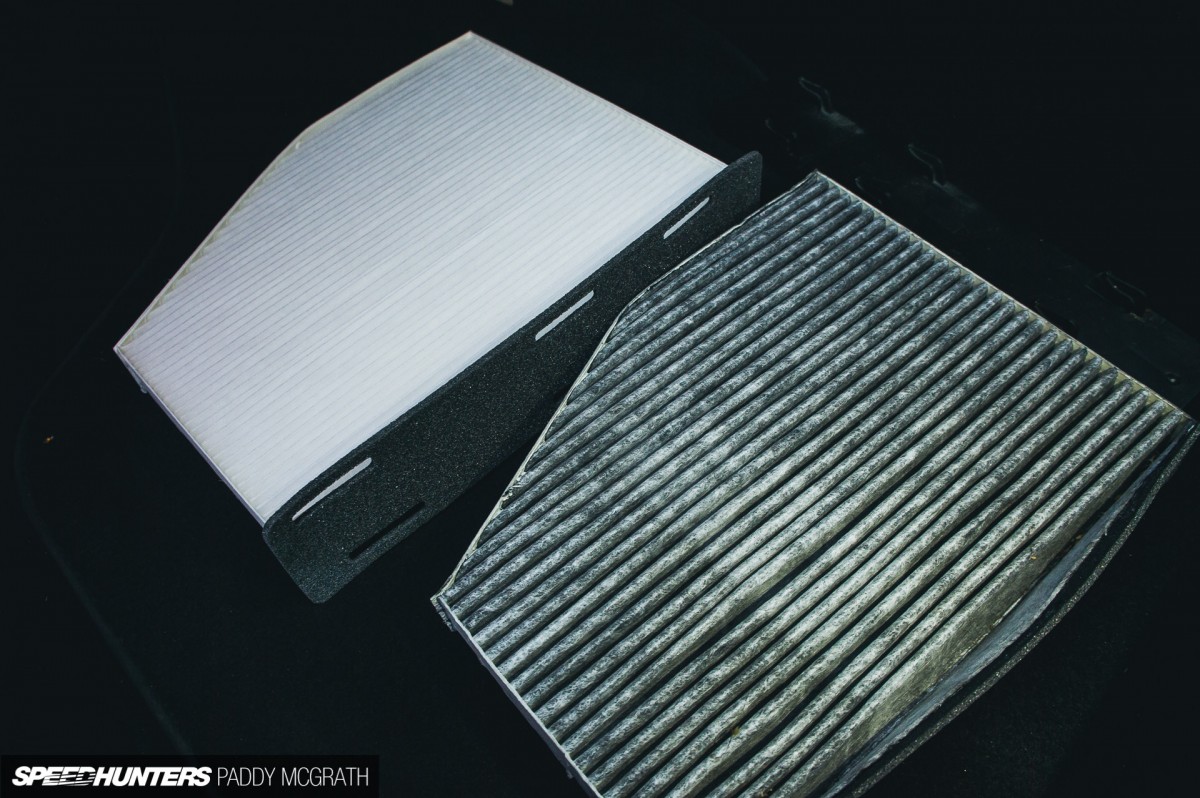 I picked up a brand new OE filter and had it swapped in five minutes with no tools. It made an immediate difference, so hopefully that's the issue remedied.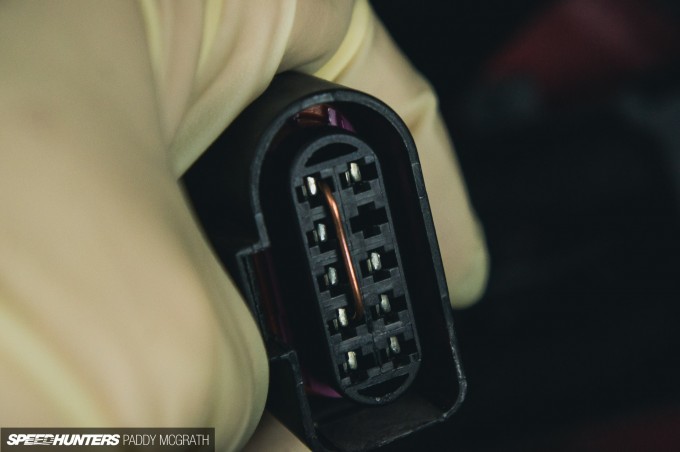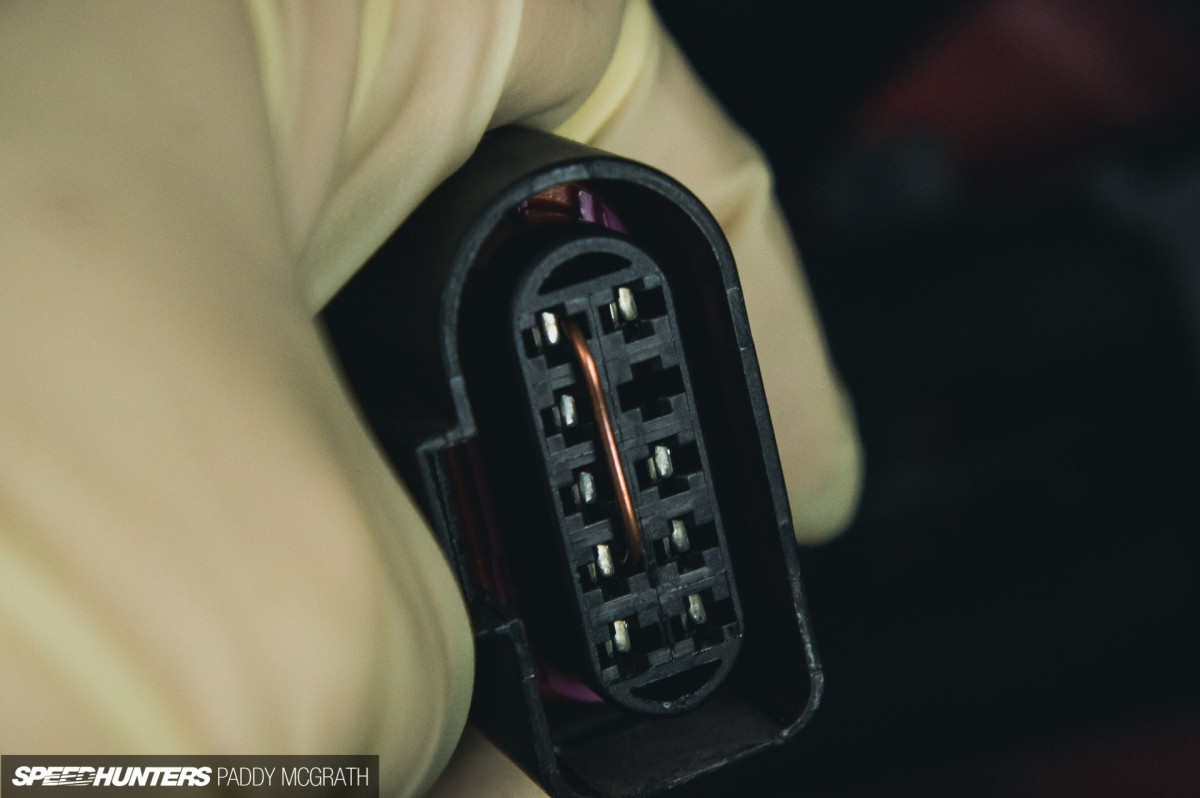 This was more of an irritant than an issue so to speak; it's also something that I'm sure other xenon users might relate to. With such a sharp cut off in regards to the beam pattern, the lights don't throw much/any light up the way to illuminate road signs. It's not a problem in the city, but when out on unlit roads at night, it can be a bit annoying. To sort this, I ran a jumper wire in the car's light plug from the car's DRL circuit to the parking light circuit.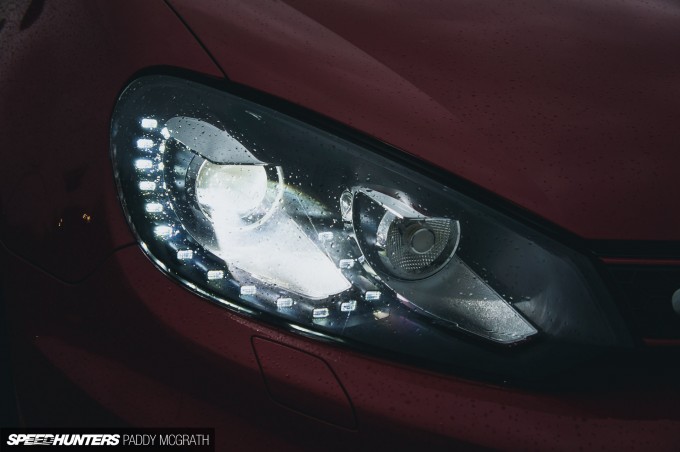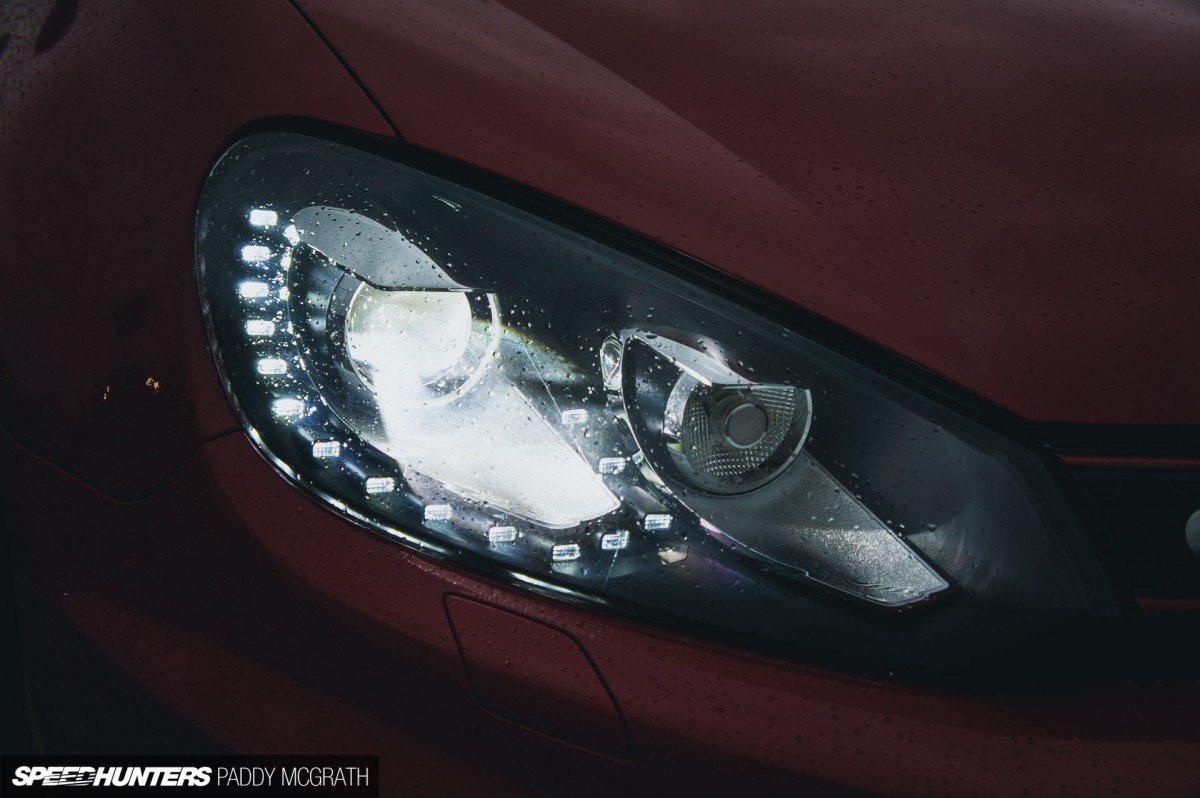 This keeps my LED DRLs at full brightness even when the xenons are activated (they would previously dim) and matches the OE xenon setup.  They give off enough light at night to illuminate the signs above the road, without blinding other drivers. I like a simple solution.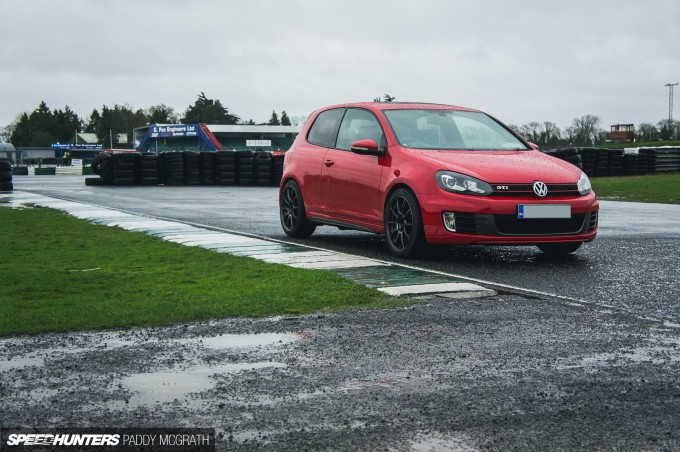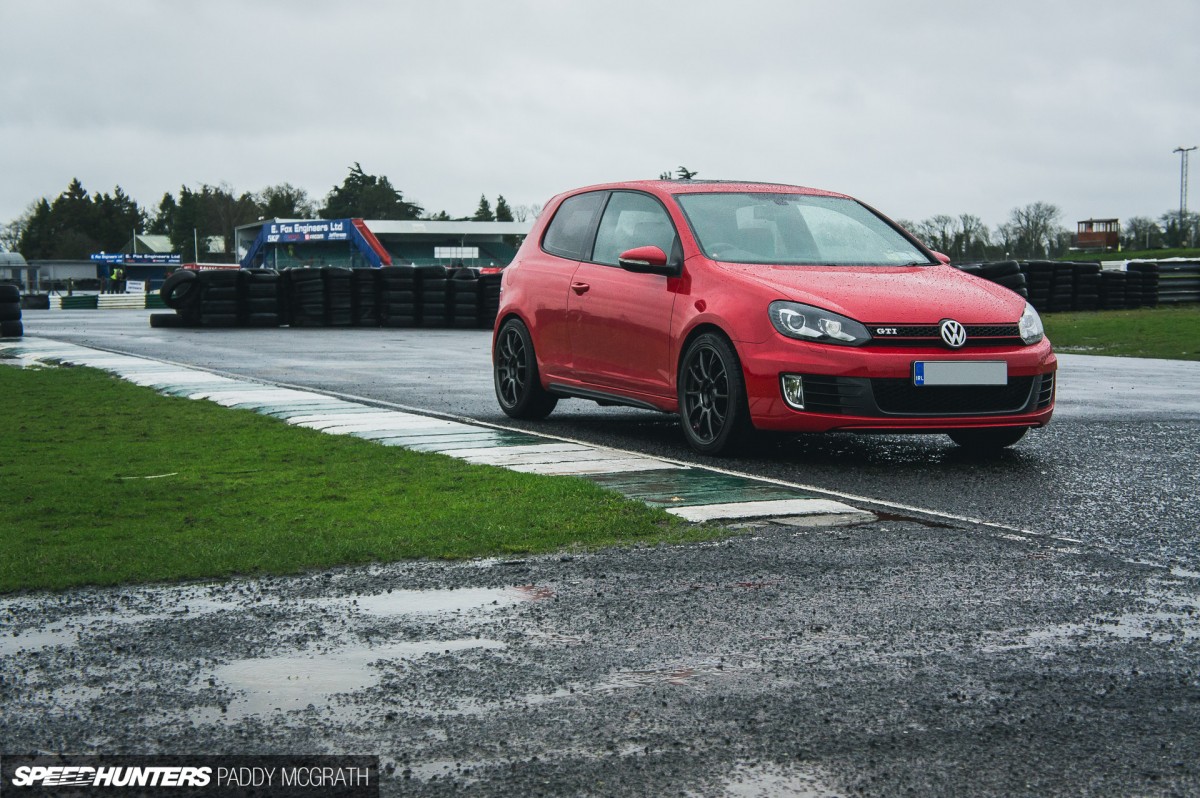 So, that's pretty much it for this month.
With enough time spent behind the wheel on both road and track, I can finally start pushing ahead with the planned changes I've now decided on. Things should start getting interesting from here on out…
Thanks for reading.
Paddy McGrath
Instagram: pmcgphotos
Twitter: pmcgphotos
paddy@speedhunters.com
Additional Photos by Adam O'Connor & Neil Thompson