Vegas Off-Road Experience
When it comes to having fun in a car there are guys that will defend the tarmac life and guys that will defend the 'dirt everyday' life just as much. The guys over at CTEK Battery Chargers recently invited Larry and I to have some off-road fun with them at the Vegas Off-Road Experience (VORE).
Coming from the tarmac life, we were both eager to find out what all the fuss is about when it comes to off-road driving. With some of the biggest races in the world being of the off-road nature – think Dakar, King of the Hammers, Mint 400, and the Baja 1000 – we knew it was going to be an action-packed two-day experience.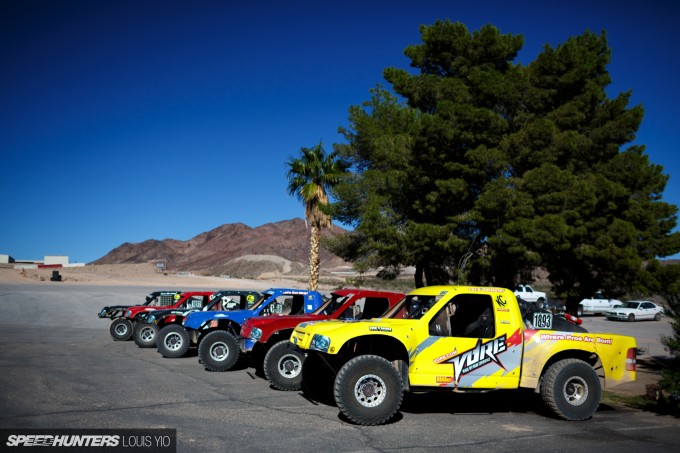 As some of you may know, Larry is the official Red Bull GRC photographer and has also covered a few off-road races here and there, so he wasn't too unfamiliar with how things worked in the dirt. The VORE took place on the Sunday and Monday before SEMA Show – the first day comprising of some laps around a short-course off-road track. The trucks you see in the image above aren't little kart-like toys for kids – these things are full-blown short course trucks. Granted, they don't have the 800hp that you'll usually find in the Pro2 trucks in LOORRS or TORC, but they're still awesome.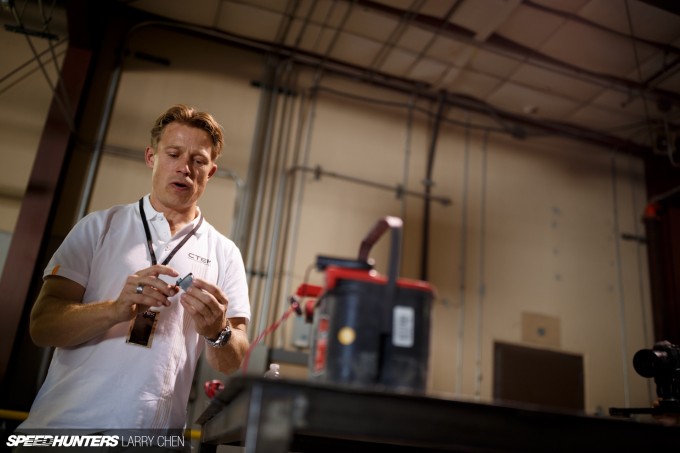 All the VORE trucks use CTEK's smart chargers, and it makes sense to do so given they're used by OE companies like BMW, Lamborghini, and Audi, just to name a few. Andreas demonstrated how easy it was to use the chargers, even on alien-like race trucks.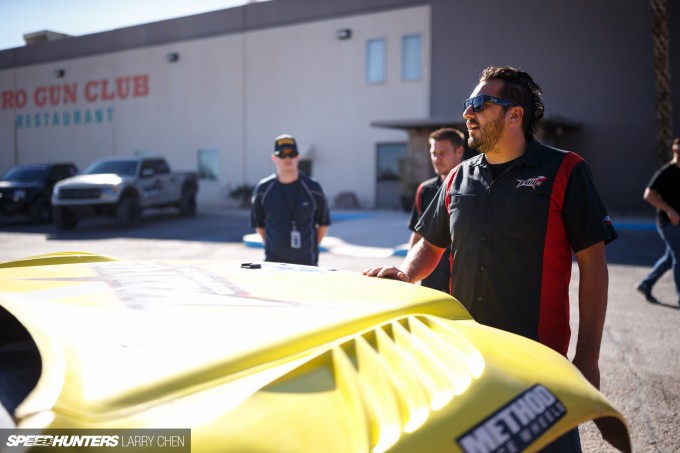 After a quick briefing from Jason at VORE on how not to die, we headed over to the trucks and prepared for our 10 laps.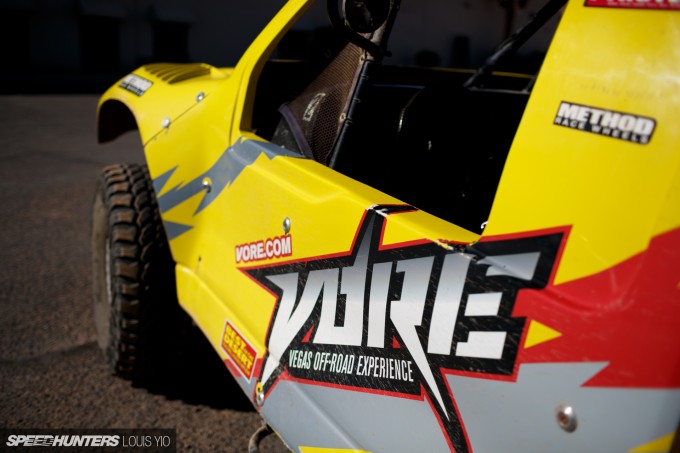 At this point, I was pretty nervous. These things run 5th generation Ford Mustang V6 engines and weigh next to nothing, so they definitely pack a punch.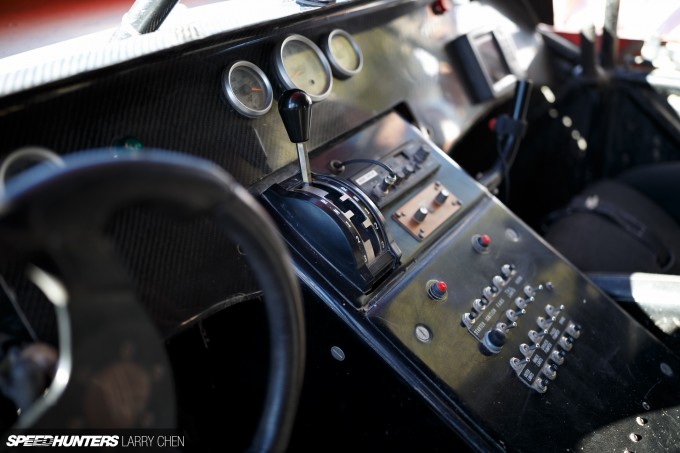 The transmission is an 3-speed automated manual.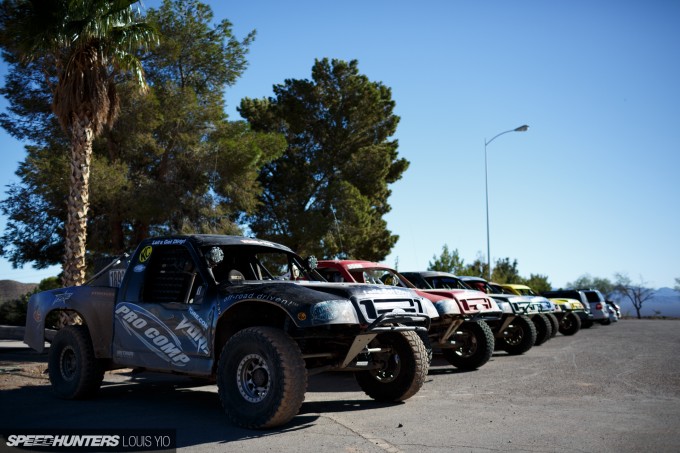 With everyone lined up, it was time to drive.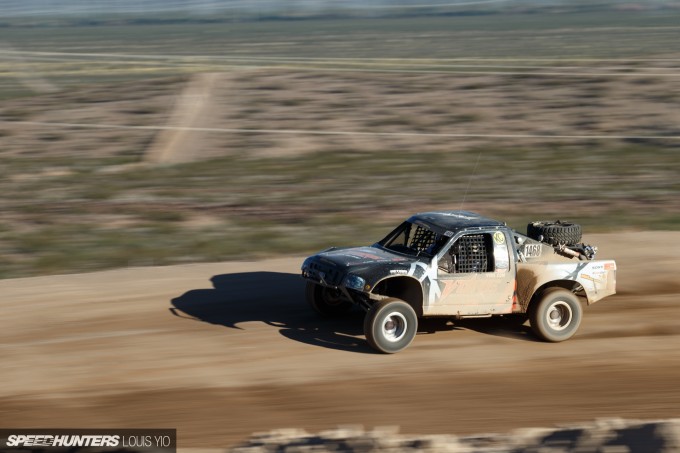 My initial reaction after driving a single lap was that I had no grip. The dirt felt loose and I kept thinking that I would spin out on each corner if I went in too hot.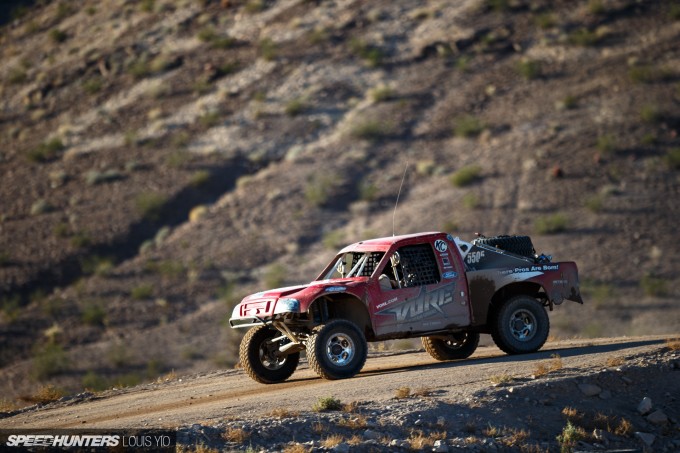 But on the next lap I went a little faster into the first bank and quickly realized just how much grip I actually had. If I hit the berms at just the right speed, I'd basically push my tires into the dirt and therefore gain more traction. I never thought downhill mountain biking would teach me anything in the automotive world, but hey, it has here!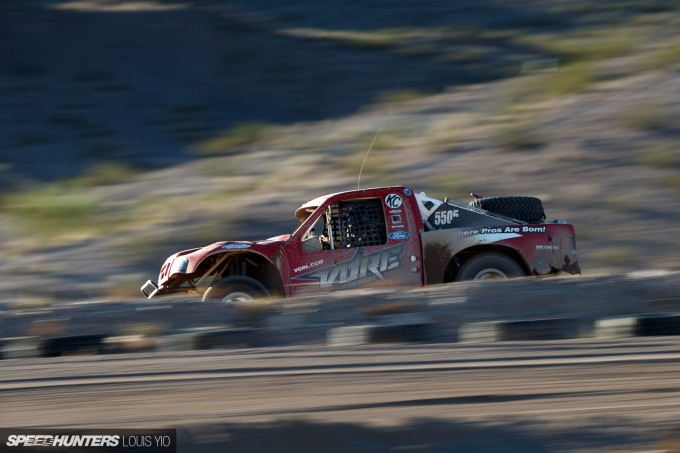 With each lap I went faster and faster, which meant coming off the jumps higher and higher. The thrill of feeling nothing while being suspended in mid-air can only be matched by one of these roller coaster rides.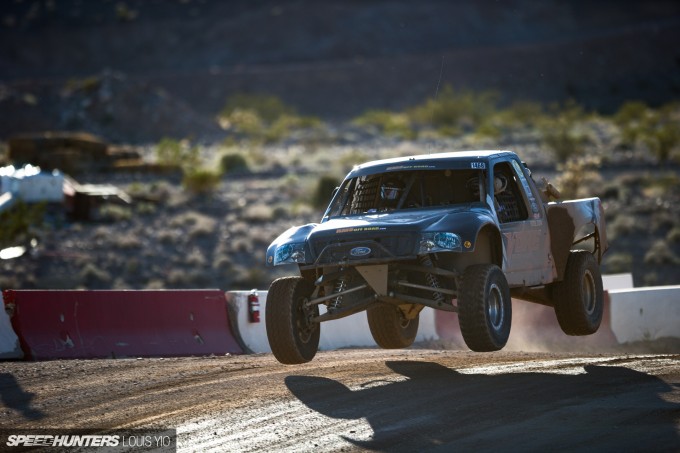 Before I knew it I was within striking distance of overtaking the car in front of me. With my foot as far down as it could possibly go, I went for it.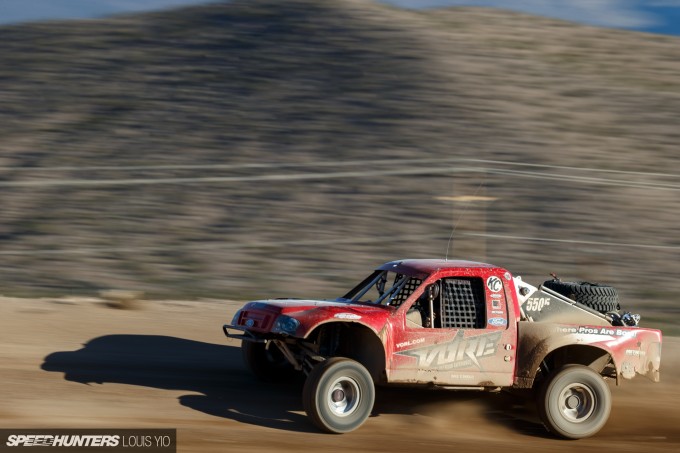 But just as I was about to make my overtake, Jason informed me by radio that my 10 laps were over. Awww man! Next time. Next time for sure…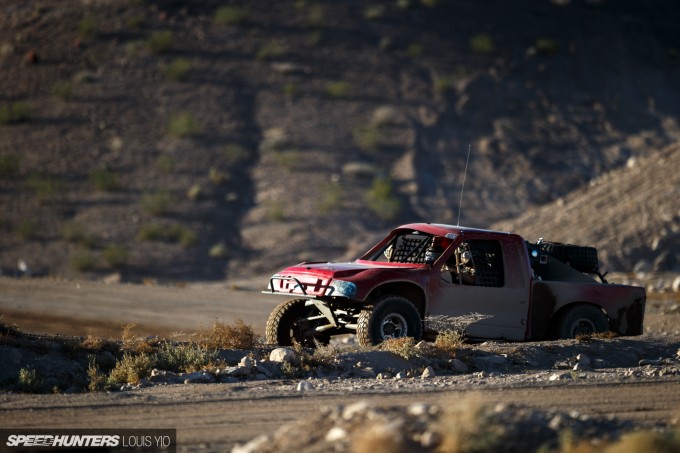 Larry jumped in right after me, and with the knowledge he'd picked up from riding shotgun, he turned it up to 11 straight away. Jason actually had to tell Larry to slow down on the jumps because we were hitting them a little too fast. That's what happens when Larry turns it up to 11.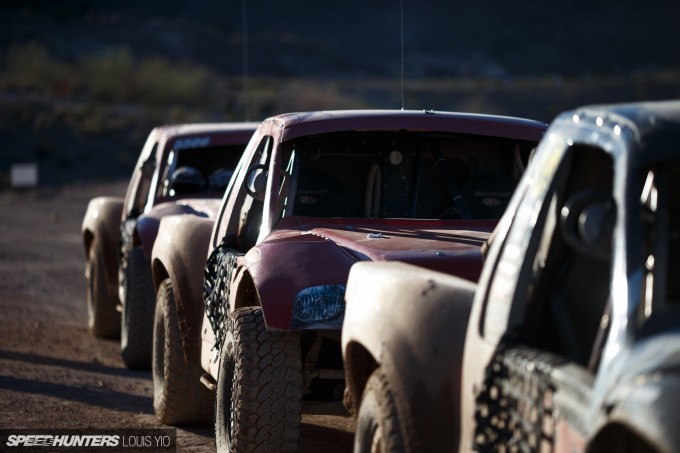 After Larry's laps, we parked our truck and enjoyed the catered tacos while the next group hit the dirt.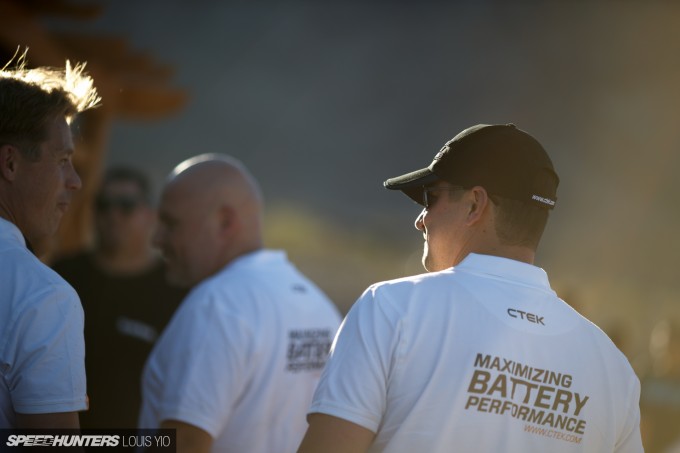 While talking to everyone, Jason let us know that along with Andreas from CTEK, Larry and I were the fastest ones out there.
With that satisfaction, we headed back to the VORE garage to see what was hidden away in there.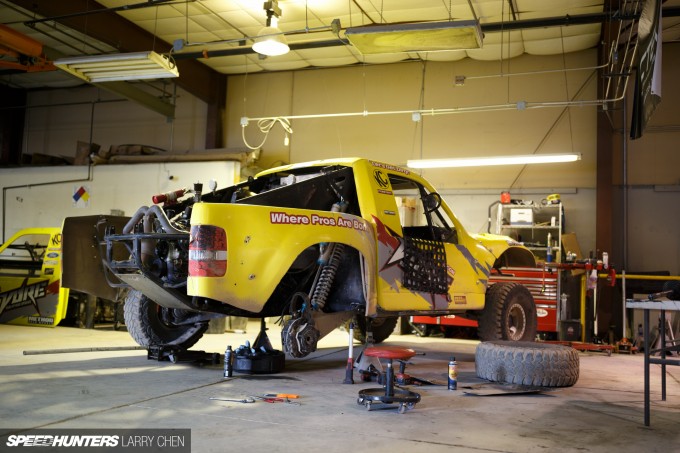 You might think your garage is big, but when compared to the VORE garage yours is probably a closet. The guys have a primary garage for maintenance on most of their short course and race trucks.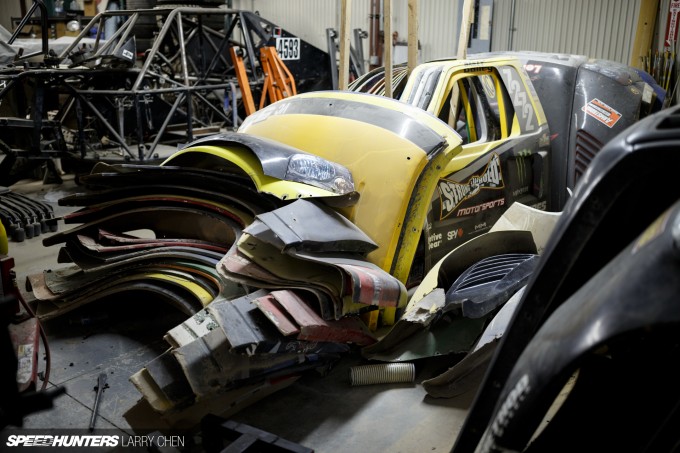 Then they had a back section which stored pretty much everything from spare parts to future projects.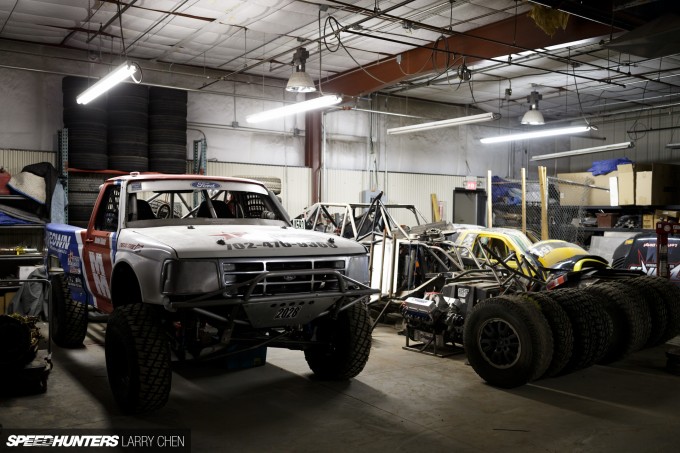 I've never explored a garage dedicated to off-road vehicles before, so it was nice to drool for a while. Keep an eye out for some future VORE action here on Speedhunters.
Sun Buggy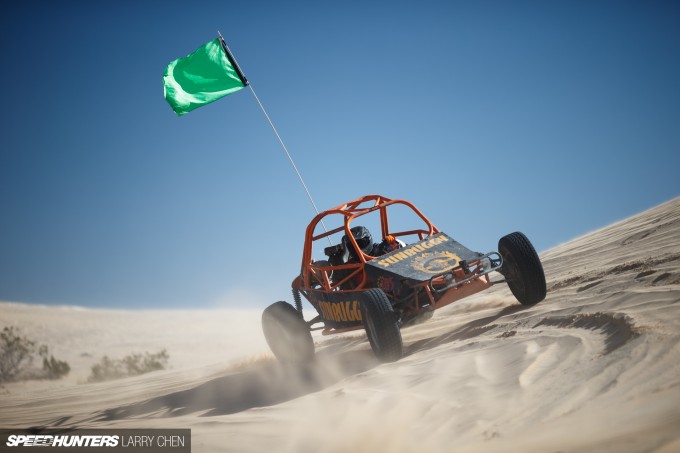 The second day of the CTEK event took us to Nellis Dunes (a few miles from Las Vegas Motor Speedway) for some dune buggy action.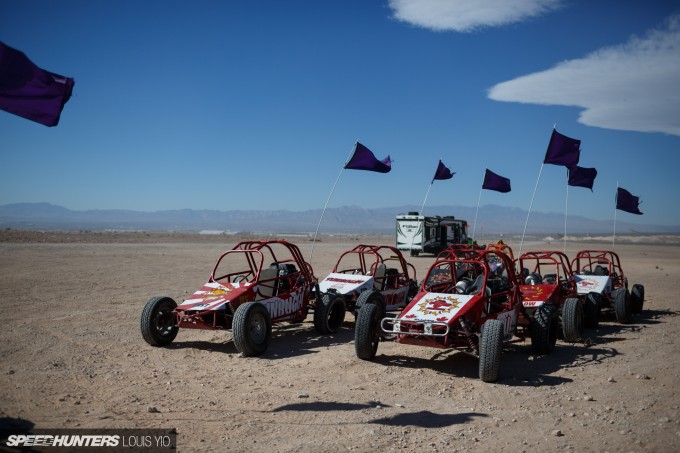 Like all of VORE, Sun Buggy use CTEK chargers on its vehicles too.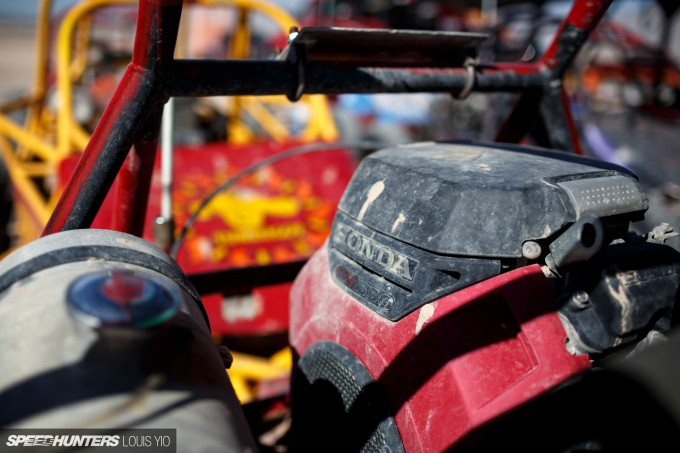 These buggies are powered by Honda GX690 engines, which were basically made for this type of recreational activity. With the insanely small amount of fuel these things consume, it works great for Sun Buggy and the long drives deep into the dunes.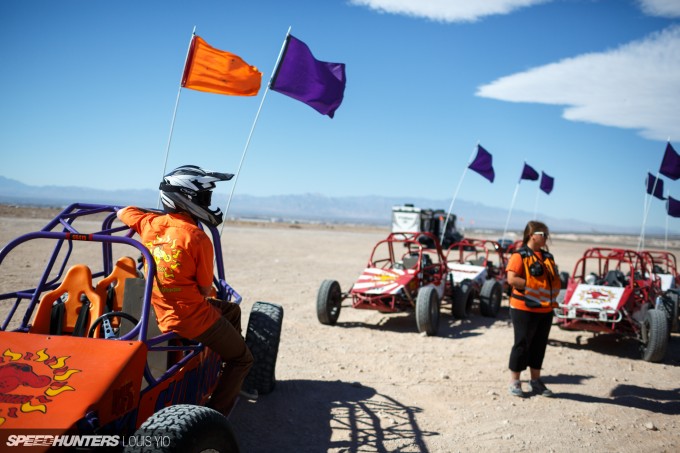 After a quick drivers' meeting we were off.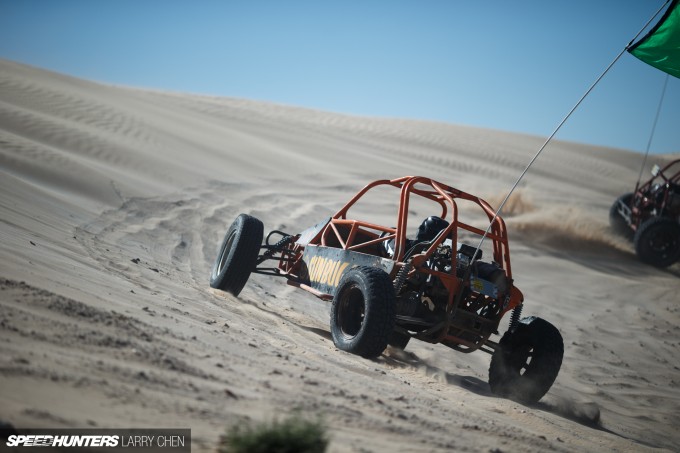 Growing up, I did my fair share of karting at K1 and Speed Zone, so I thought it would be a little similar. Man, I was way off!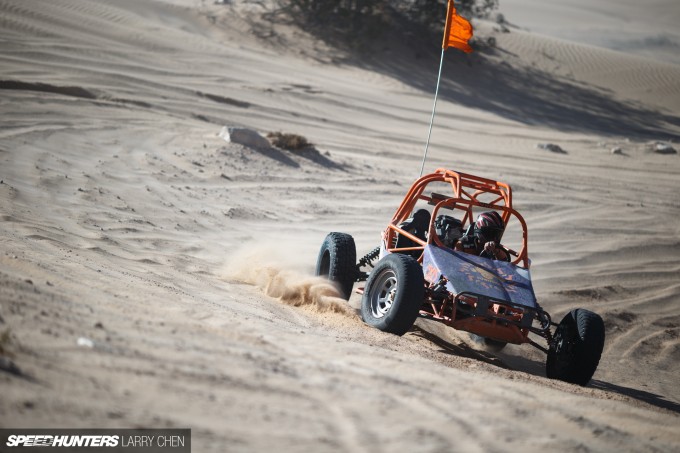 These things, although not quite as fast as I had hoped, were still insanely fun to drive.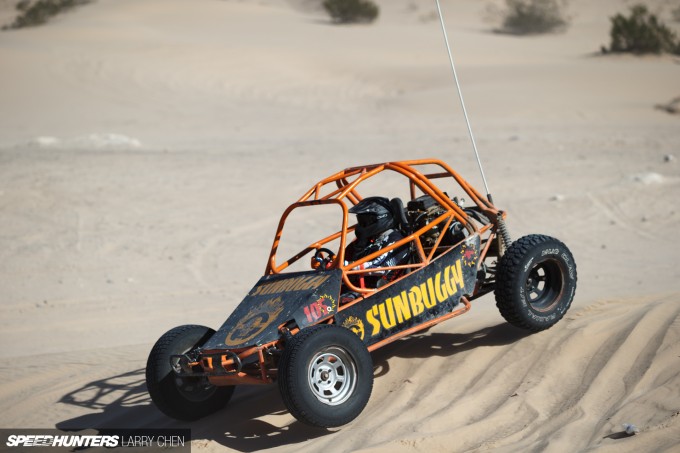 The buggies topped out at about 30mph, but because of their lightweight they glided over jumps so easily.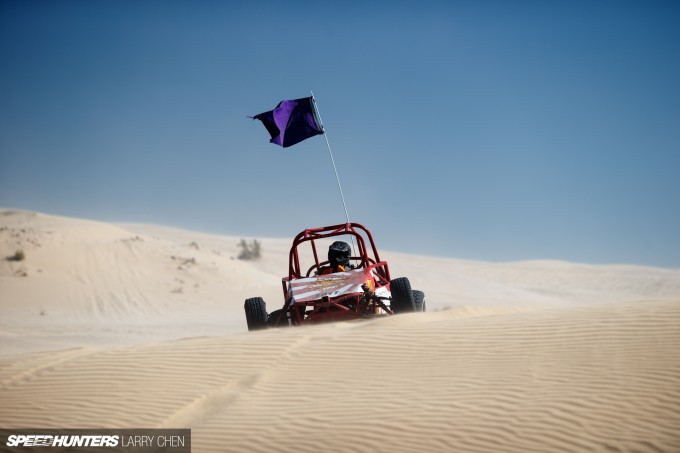 After what seemed like only a few minutes of driving (it was probably about 40 minutes) it was time to head back to the pits to unload.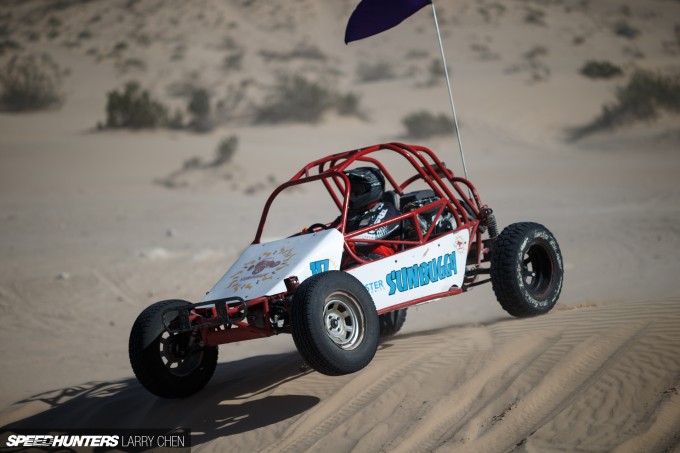 Time flies when you're having too much fun.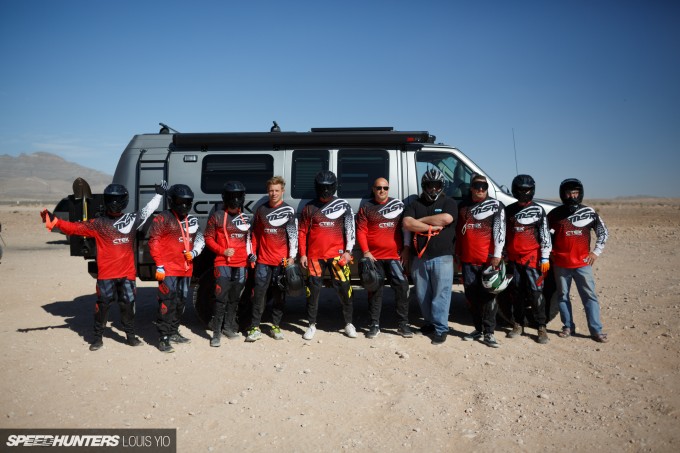 With all the fun Larry and I had over the two days, I now need to make a decision on what I prefer – driving on or off-road. I don't know if I can choose one over the other either – to me they're both just as fun.
I know a bunch of you guys will stick to the track with your slicks, but I highly suggest giving off-road driving a try. I mean, could you ever imagine doing a 40-foot jump in a short-course truck and then saying to yourself that you didn't like it? Seriously, it's something you should experience for yourself.
I'd like to thank everyone at CTEK for their hospitality and everyone at VORE and Sun Buggy for letting us thrash their vehicles.
Louis Yio
Instagram: lusciousy
Cutting Room Floor