This past weekend a who's who of automotive filmmakers from around the world gathered in London for the second annual International Motor Film Awards. If last year's inaugural event set the bar high, then this year's cleared it without concern – over 200 films were entered into the running by filmmakers from over 20 countries, many of which flew in for the event.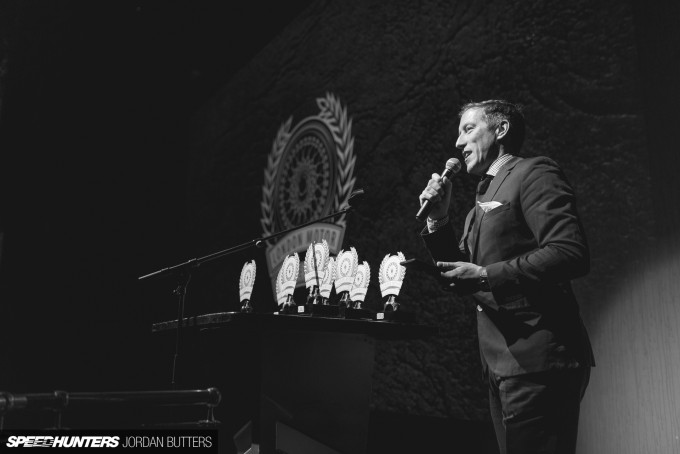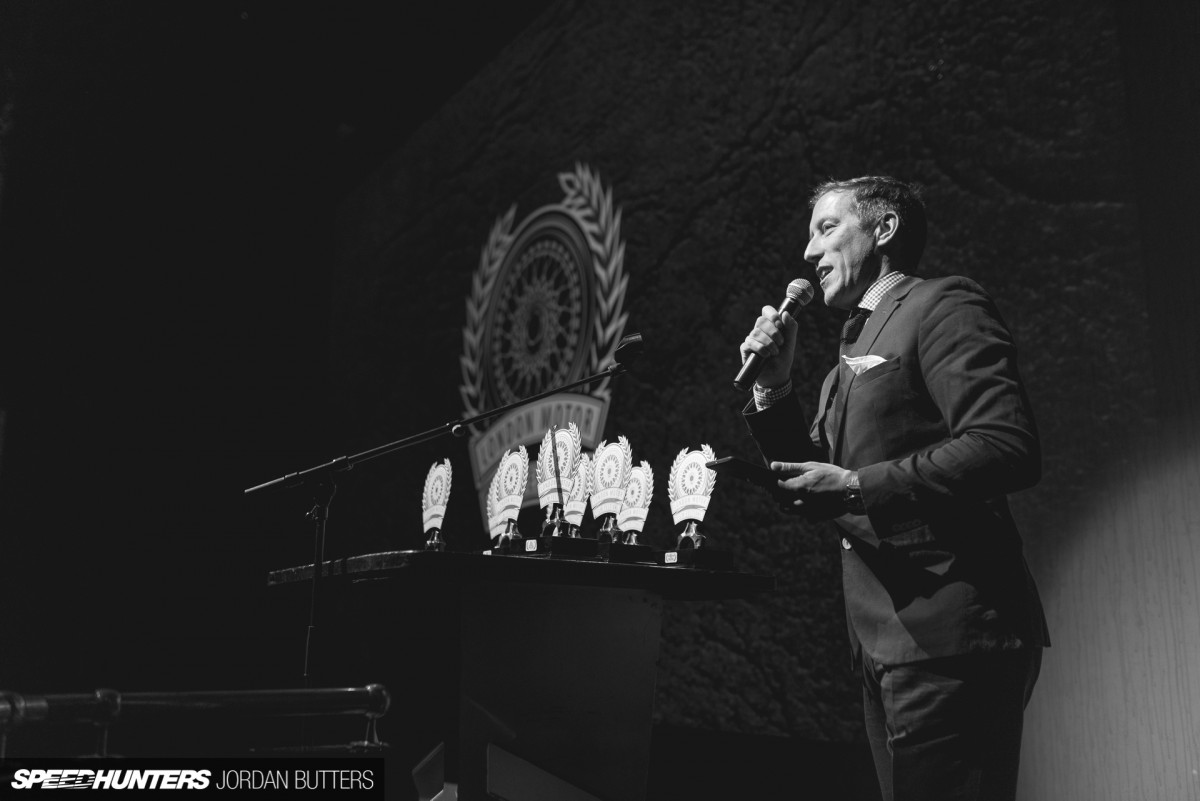 Brainchild of UK-based filmmakers Alistair Clark and Vince Knight, and compered by Bryn Musselwhite, the International Motor Film Awards proudly boasts a huge variety of productions. Everything from big-budget manufacturer commercials with mind-boggling CGI, A-list actors and world-class sportsmen to student projects fuelled by passion, creativity and a desire to carve a career out of shooting the one common interest that we all share: cars.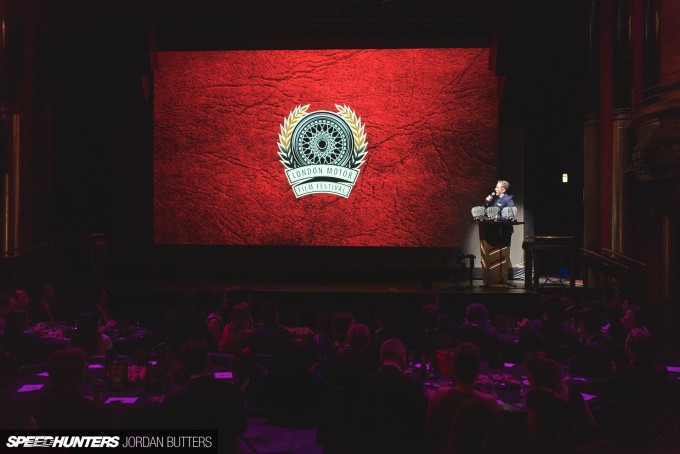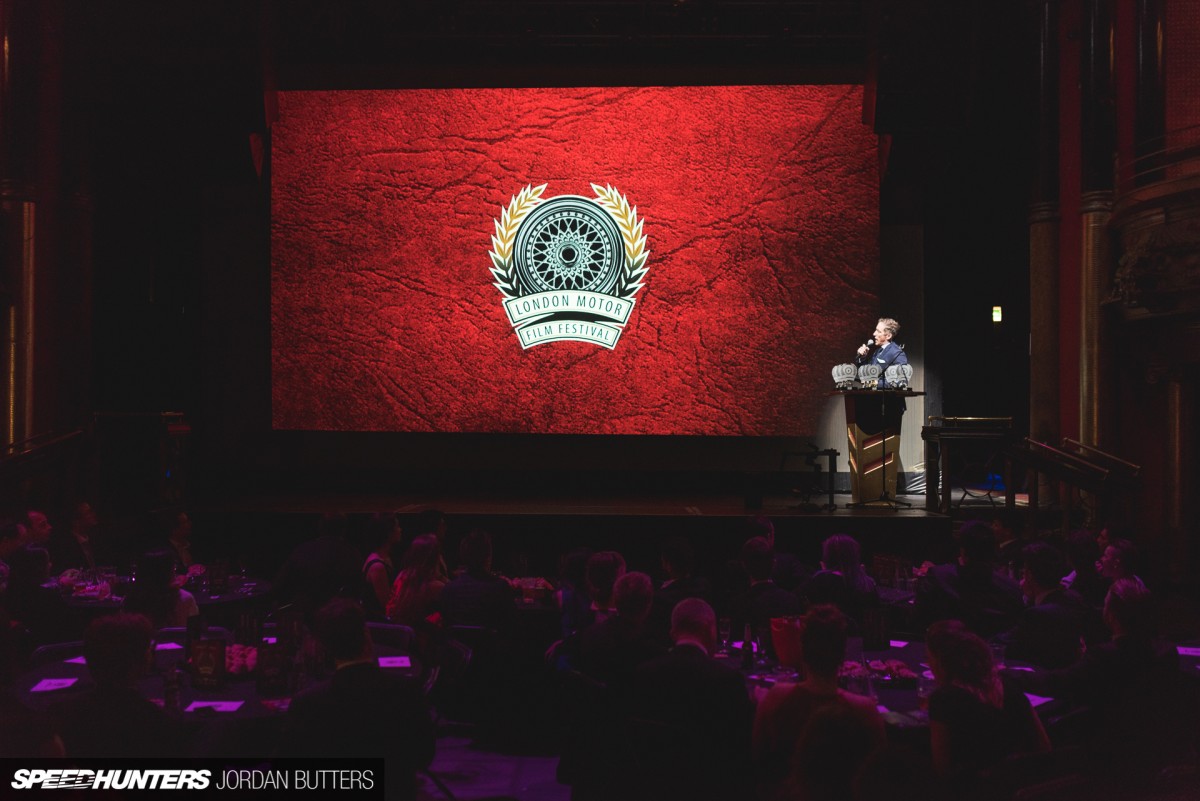 The best thing about the International Motor Film Awards? Well, apart from spending a fun evening in fantastic company with some great people in the automotive industry, it's all about getting to watch the nominated films on a huge 40 square foot digital projection screen and hearing the appreciation that the audience has for every single nominee. The guys behind the festival did a top job in getting some top sponsors on board too, with prizes from the likes of DJI and RED Cameras.
In deciding on the winners, a panel of esteemed judges, including filmmakers Jacques Steyn, Bill Holshevnikoff and Zac Assemakis, alongside industry icon Magnus Walker and Gumball rally founder Maximillion Cooper, pored over each of the curated films, before picking one victor for each of the eight categories, and an overall Grand Prix Award.
Without any further ado, ladies and gentlemen, here are this year's winners…
Scooping Best Drama Film, Matthew Sanders' Motorcycle vs. Car Drift Battle 4 was shot in 4K and delivers full-throttle, tyre-smoking action on both two wheels and four, while throwing some good humour into the mix at the same time.
German production company Stereoscreen were awarded Best Documentary Film and the coveted Grand Prix Award for their compelling story of ex-Formula 1 driver Alex Zanardi, who lost his legs in a near-fatal crash in 2001. No Limits: Impossible is Just a Word is a stunning 60-minute film that documents his journey to battle in the 24 Hours of Spa.
The folks at evo have been turning out a top-rate print magazine for as long as I can remember. They also produce some superb video content too, and McLaren P1 v Porsche 918 Spyder took Best Journalism Film.
Evo Films also scooped Best Commercial Film with this project for Vauxhall, shot to celebrate 50 Years of Ellesmere Port. A fictional test driver takes some classic and modern machines for a high-spirited test drive around the Vauxhall factory. Top stuff and some seriously cool cars.
The name Luke Huxham should ring a few bells with regulars. Alongside Studio Kippenberger, Luke directed this beautiful documentary that covers the legendary Isle of Mann TT. The judges awarded the stunning In Loving Memory the prize for Best Event Coverage.
The Best Animated Film category was hotly contested, with some mind-blowing effects impressing the judging panel. The winning film, FP Creative's F-PACE in Shanghai, drew a rapture of applause as the Jaguar is magically built from the inside out while traversing the neon-lit streets of Shanghai.
One category that really impressed me was that of Best Student Film. If the quality of entrants is anything to go by then there's a bright future in automotive filmmaking. Charlie Rose's Three Eras Of Ferrari took the prize, documenting three iconic cars bearing the prancing horse – the 365 GTB/4 Daytona, 512 BBi and 458 Italia.
Finally, recognising the importance of social media in spreading great videos, the award for Best Internet Viral went to David Hale for Top Gear on Ice – cue plenty of gorgeous slow-motion shots of completely justified hoonage in a range of exotic cars on a frozen Swedish lake.
Speaking of the success of the 2015 awards, festival curator Alistair Clark commented: "The films were nothing short of outstanding in terms of quality, the calibre of the entrants, and support from everyone this year has been humbling. We're already now a global event, with entrants flying in from Los Angeles, Mexico and Europe; and with content entered from Japan, Australia, Russia and even South America we cannot stress how hard it has been for the short-listing team and the judges to come up with winners."
You've got to be in it to win it, so if you fancy seeing your name up on the big screen next year, the 2016 International Motor Film Awards will be announced at the Autosport International show in Birmingham on 14-17 January 2016.
Jordan Butters
jordan@speedhunters.com
Instagram: jordanbutters