Assumptions
There's a very simple and incorrect assumption that I see a lot of people make.
That is, equating the best job in the world as also being the easiest. These of course are two very different measurements, but I've lost count of the amount of emails, messages or conversations where people have wrongly come to this conclusion.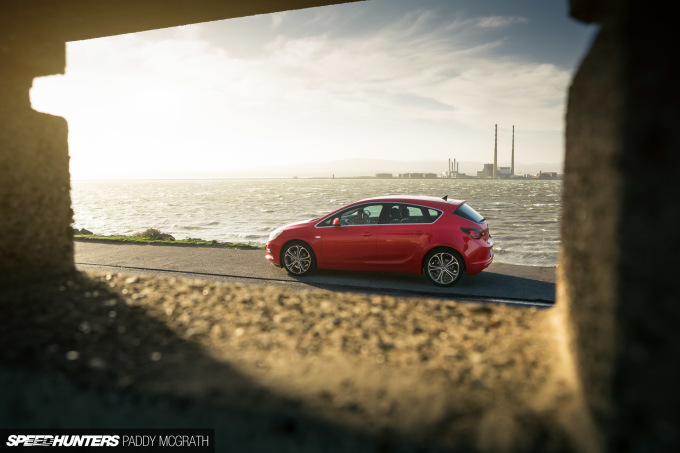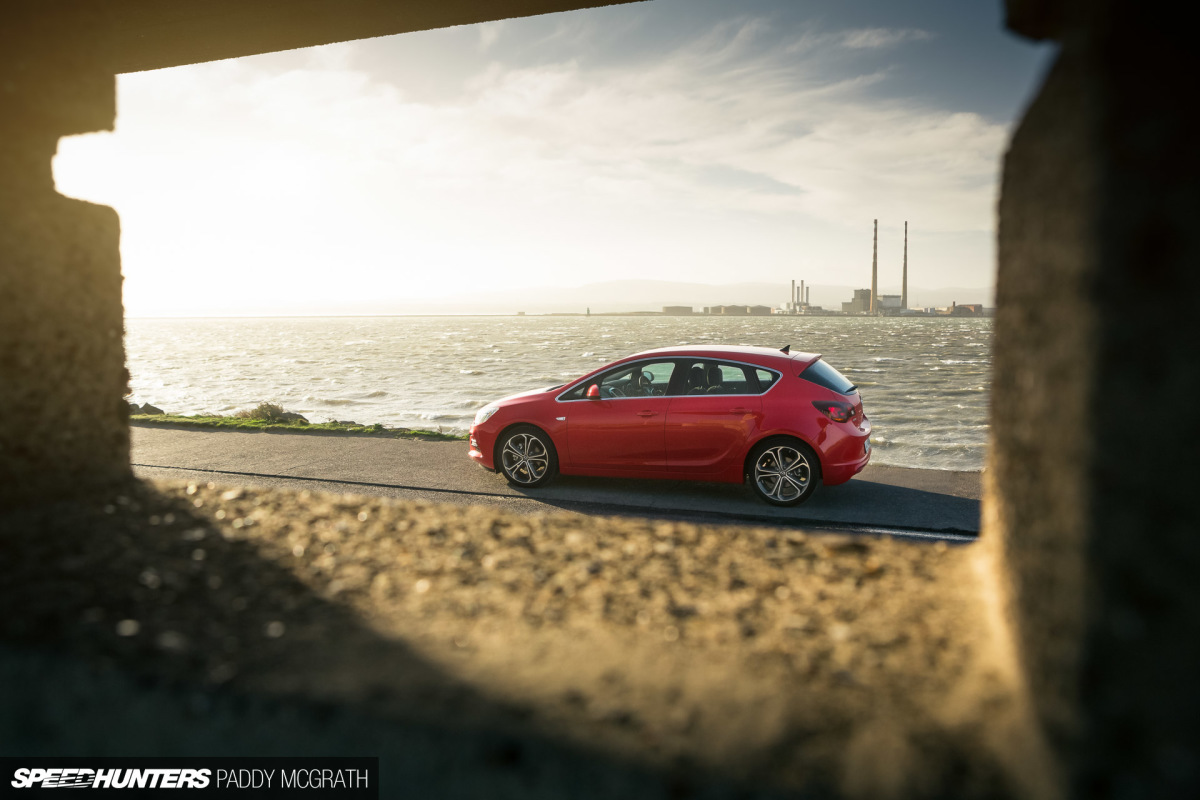 Make no mistake, being a Speedhunter is hard work. It always has been and I would imagine that it always will be. This isn't a complaint, just a realistic assessment of the situation that I've worked my way into. I've no issues with hard work; I enjoy it more than I probably should, but it does grind my gears when someone remarks how lucky I am to do what I do for a living.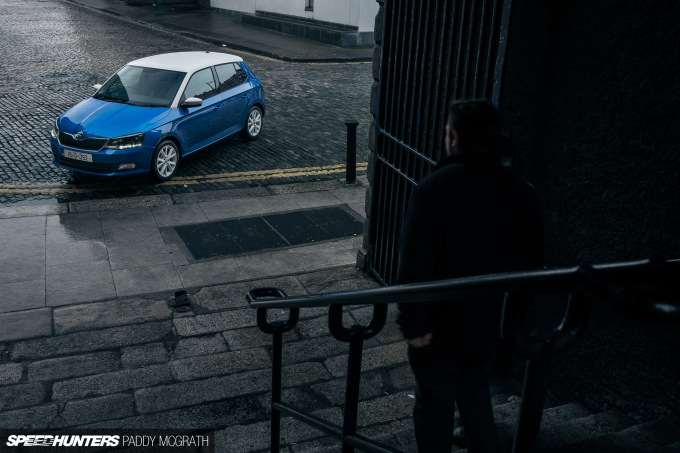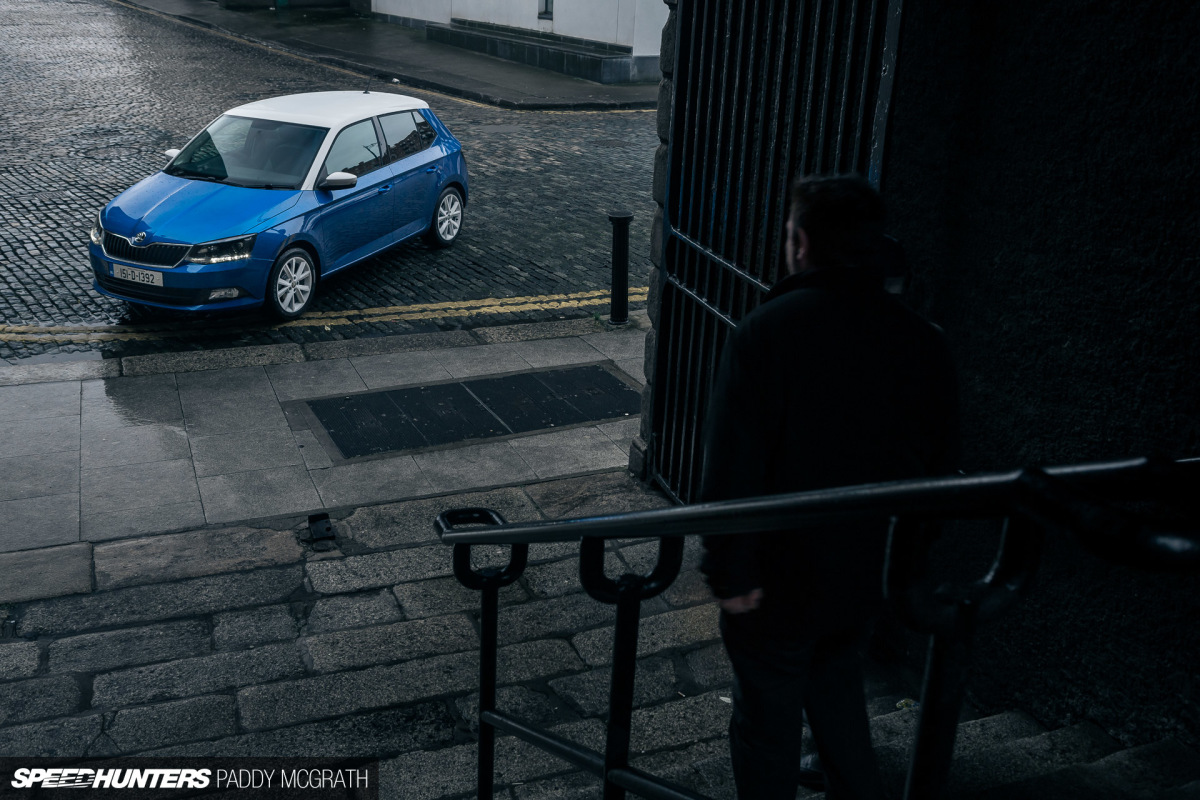 Believe me when I say this, luck plays no part in achieving your goals.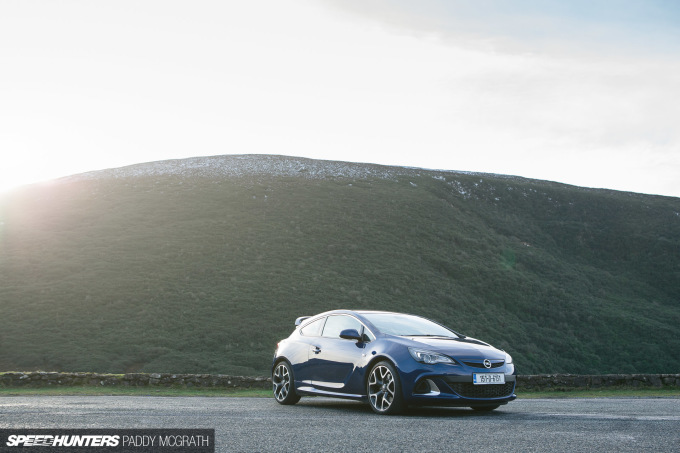 Looking back at 2015 as a whole, having wrapped up my last shoot of the year last week, it's certainly been a year of highs and lows. Some of you might remember that I took a year out from Speedhunters from the middle of 2014 until April of this year. I've never wrote about it before, but it was quite simply because I was tired. It probably didn't help that I didn't see eye-to-eye with the management at the time either, but an indefinite break was most certainly called for.
Nobody gets into this business to make truck loads of money. Instead, we tend to be happier to make just enough to get by in exchange for experiences and a level of work satisfaction that is typically unheard of. But, when the day comes where you wake up and dread the working day ahead, then something has to change.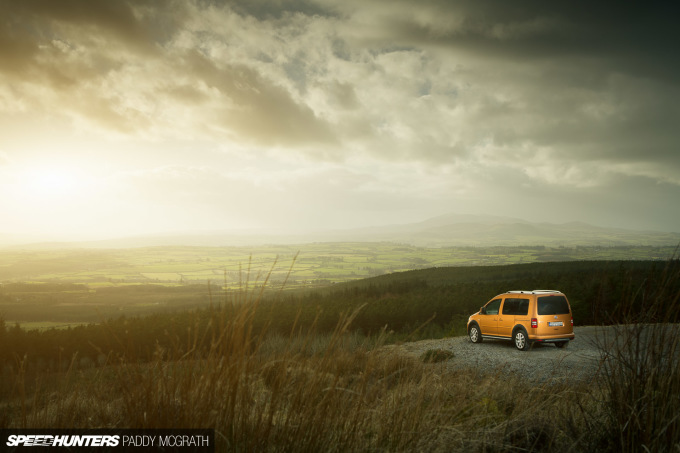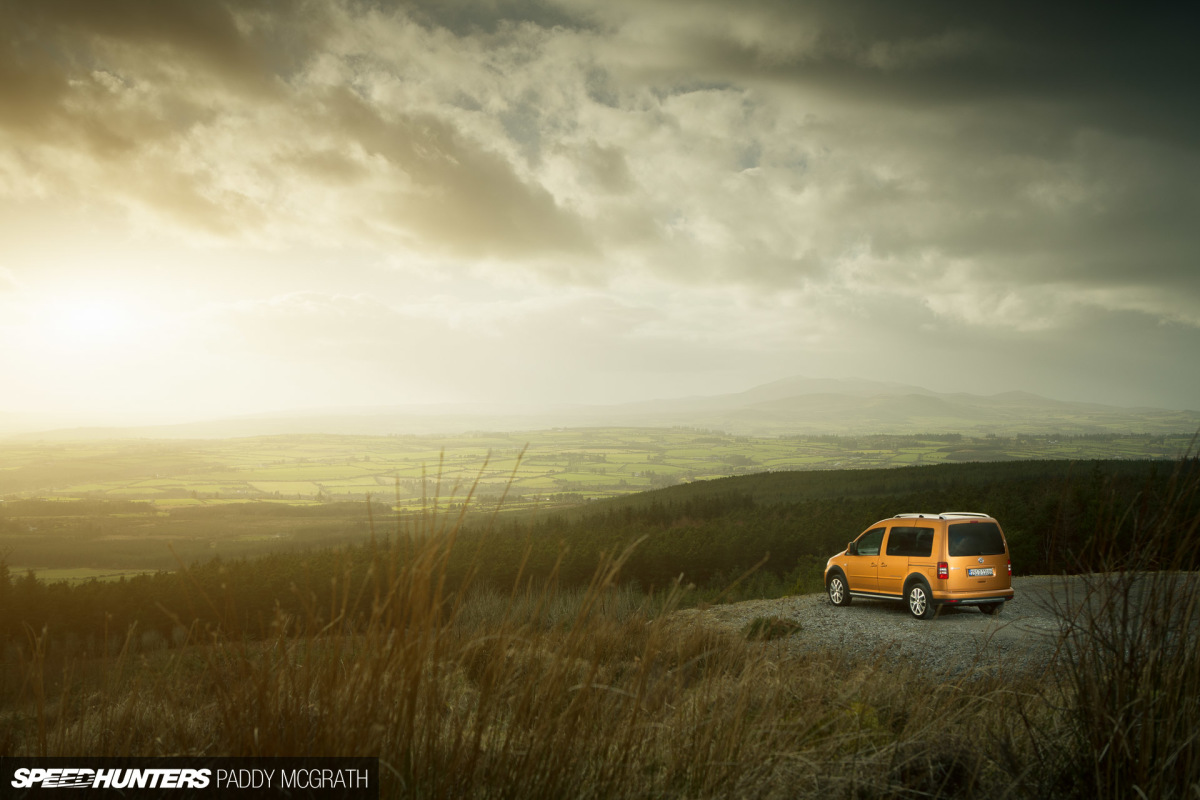 Life is simply too short to waste away doing things that you don't really want to do. In May of 2014, I set out on a journey that brought me full circle. I spent a year relearning how to love doing what I used to do and trying to find myself again. It might sound corny, but as a photographer it's important to be able to put a little bit of yourself into your work or else you run the risk of loathing your own work and yourself in the process. I learned to be more vocal and to have more belief in myself.
I spent a lot of time shooting new manufacturer cars which helped reignite my passion for photography. There were fast cars and some very not fast cars, but it was all part of the same fun. Being able to focus solely on photography was a huge breath of fresh air too. When the message came from Pedey in April of this year, asking if I was interested in rejoining the team, I couldn't have been in a better place to say yes.
A New Beginning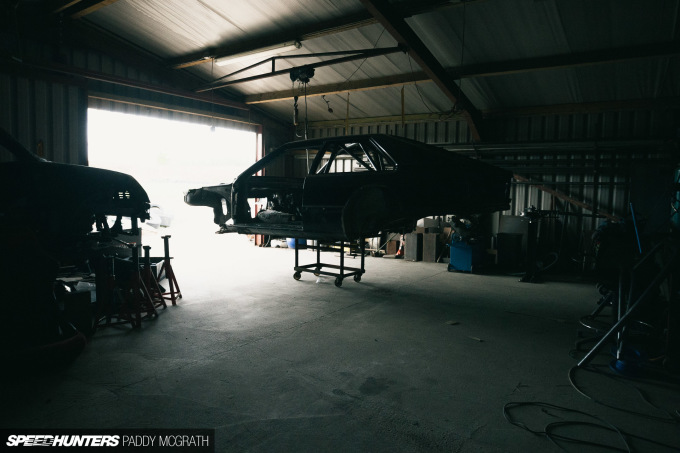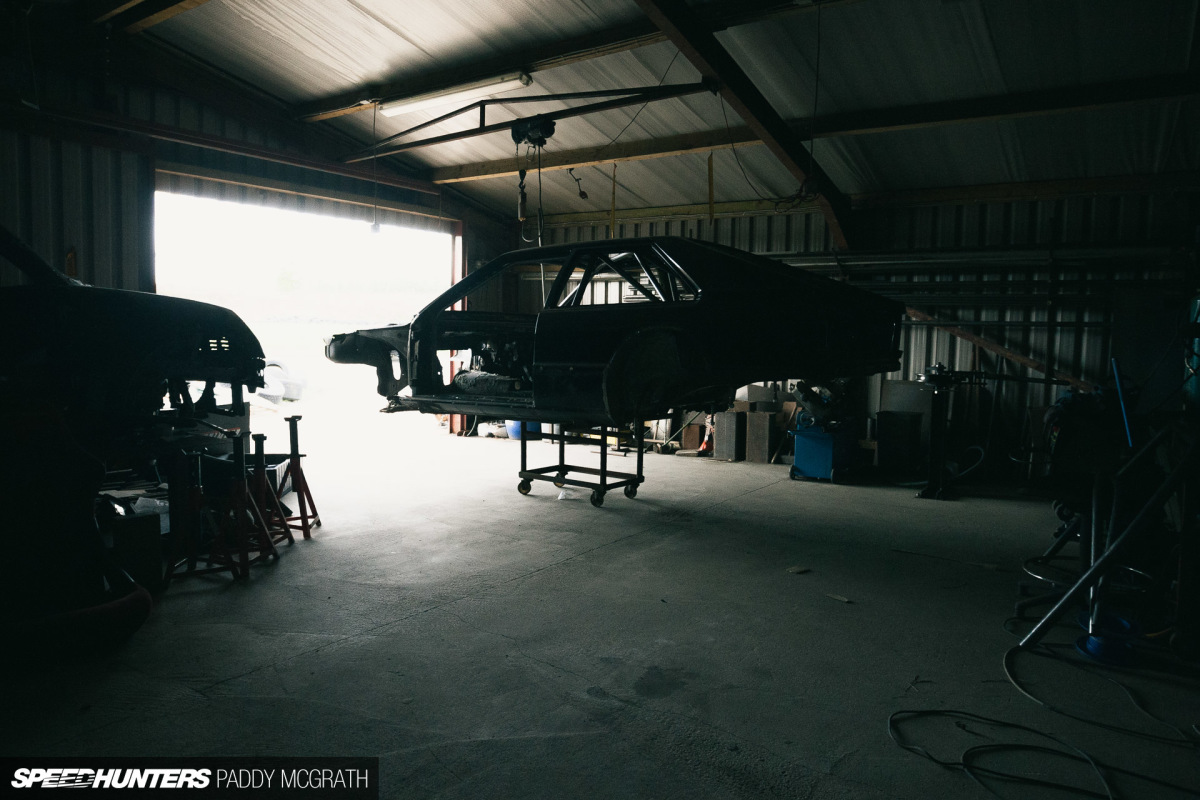 Rather than retelling the same stories you've already read before, I thought it might be interesting to give you some fresh insights behind the photos that you might not have been aware of. Coincidentally, my first Speedhunters assignment of the year was the same as my last one, but you'll have to wait a little while to read about D-Mac's progress on the Drift S1 project.
When Darren filled me in on the details of what he was planning with the Audi, I think my first thoughts were that he was a bit mental. But as the year has gone on (and okay, progress has been slow), I can really see the belief that he has in this. I want it to work for him so much and believe that it will. This could be the car of 2016.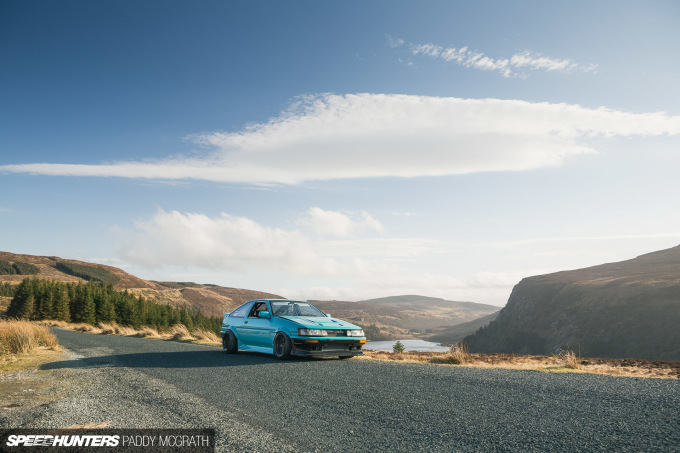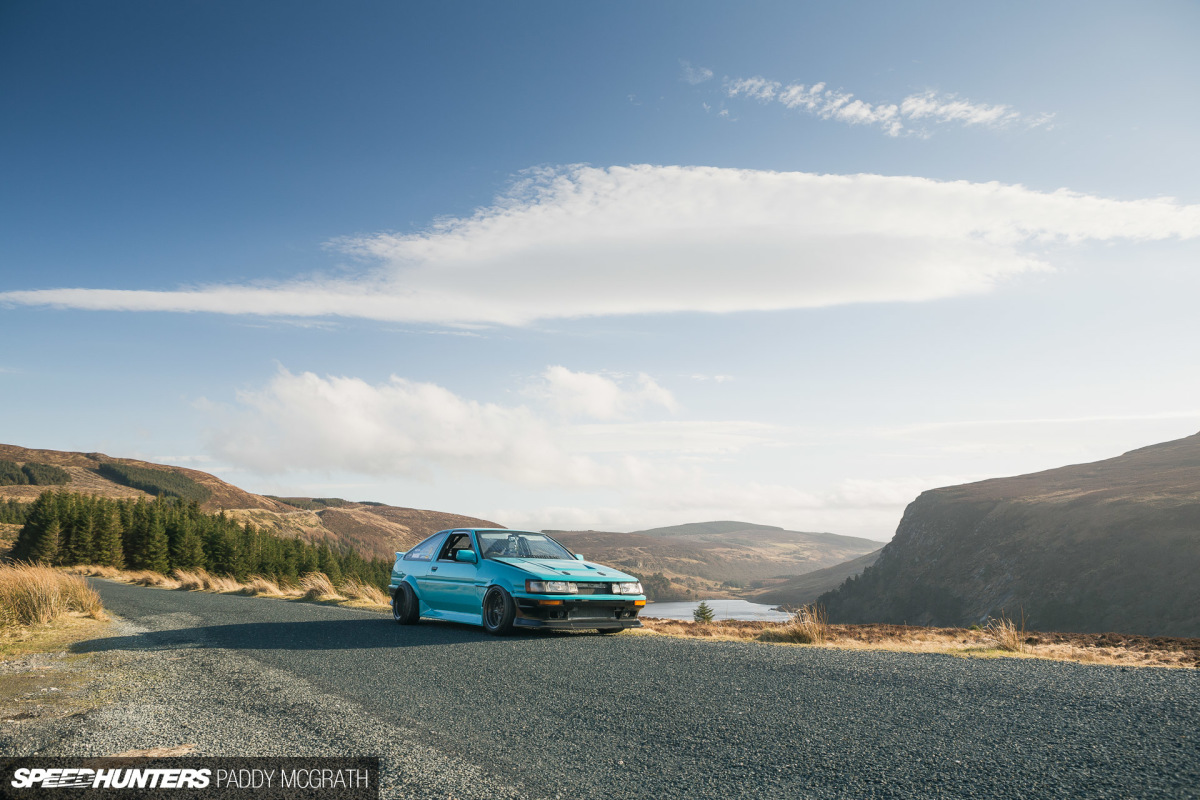 What has been enjoyable this year, and something that I was never able to do before, was to work outside Speedhunters from time to time. It's amazing how different the approach is for an online assignment and a print one, but it really keeps things fresh. This 1UZ-FE-powered AE86 was for the cover of Japanese Performance magazine in the United Kingdom.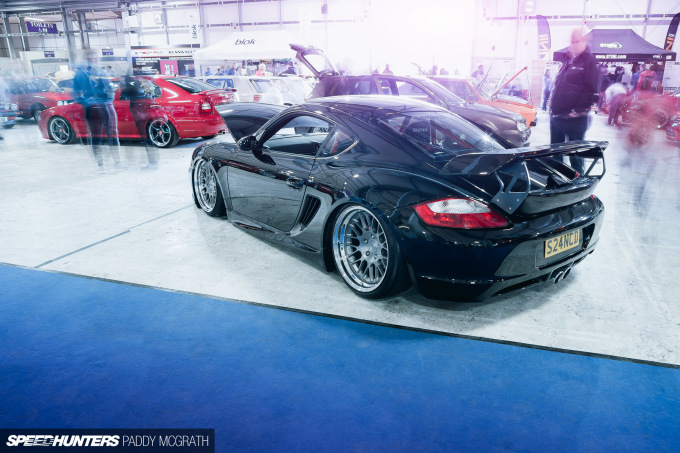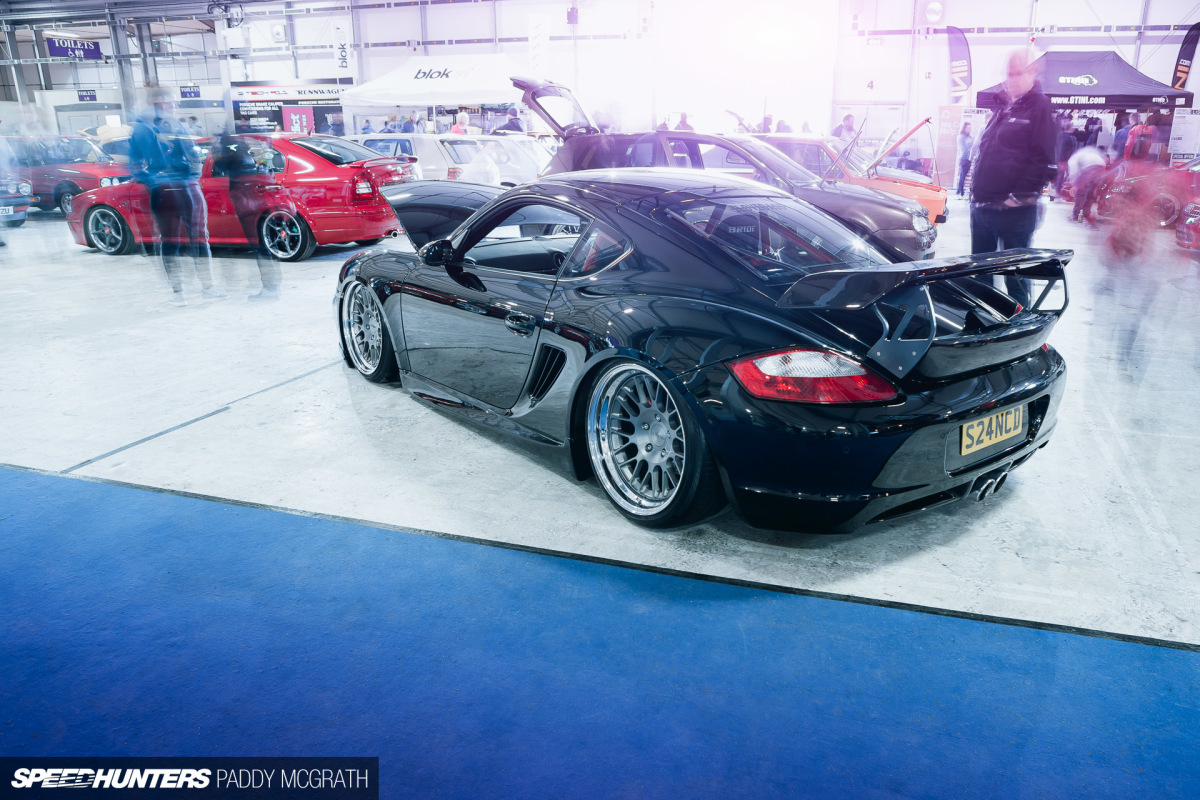 Being able to reimmerse myself within the Volkswagen scene was a pure delight too. I've always been fascinated by how these guys and girls can provoke a reaction from people. The Cayman on hydraulics was certainly divisive, and whilst I never aim to post a car purely for controversy's sake, I think it's important that we continue to showcase cars from all ends of the car culture spectrum.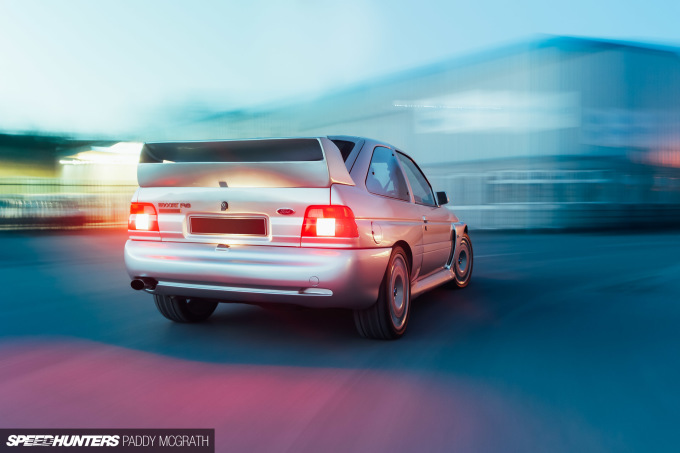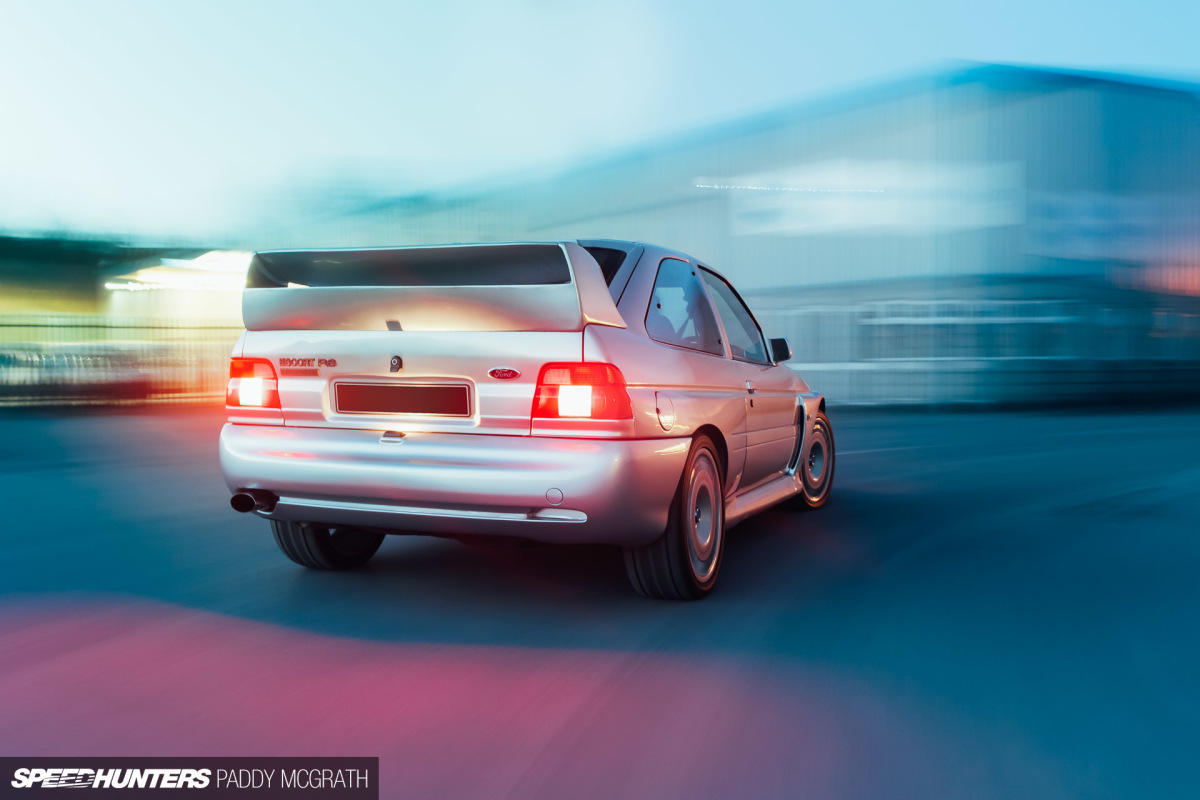 This shot is a reminder for me that it's always worth doing that little bit extra when shooting. With all the statics in the bag, it would have been easy to call it a day and head on home, but we ended up adding another hour or two just to get maybe five or six rig shots of Jamie's Escort Cosworth.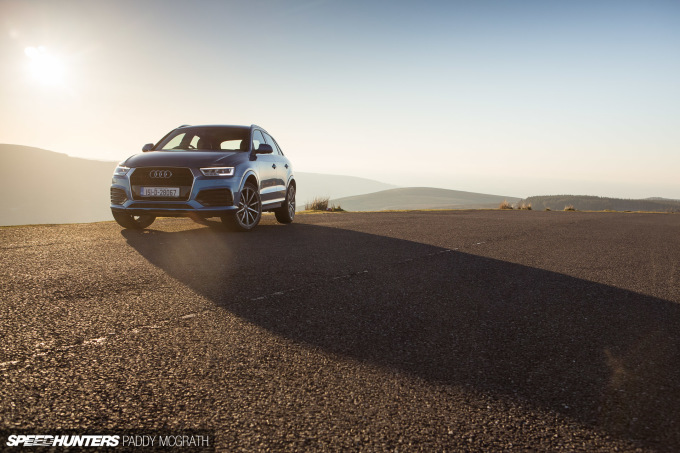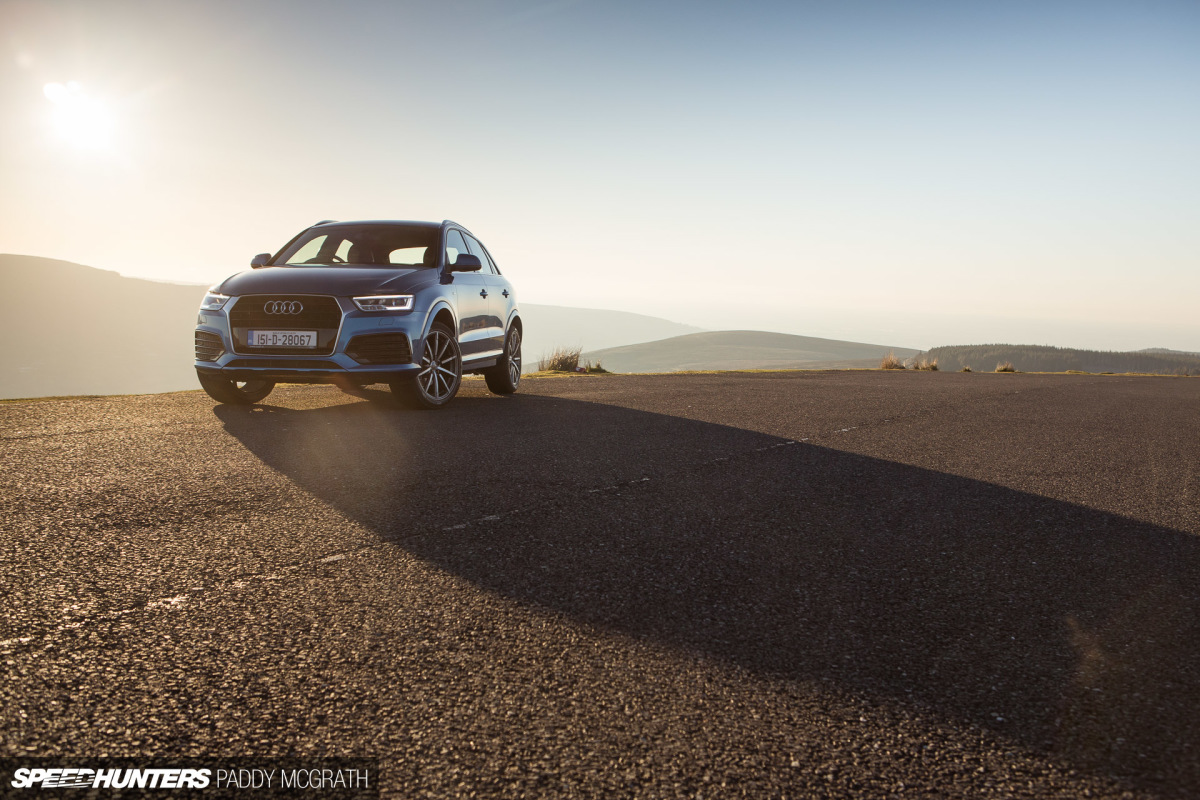 Again, outside of the Speedhunters world I was lucky enough to continue to work for a number of major car manufacturers here in Ireland. Typically, there's a lot less pressure on these types of PR shoots, so you can take extra time to explore places that you've never been before. A recurring theme of 2015 was persevering through tough shoots to get the result I wanted. I've learned that it's this perseverance that many people mistake for luck.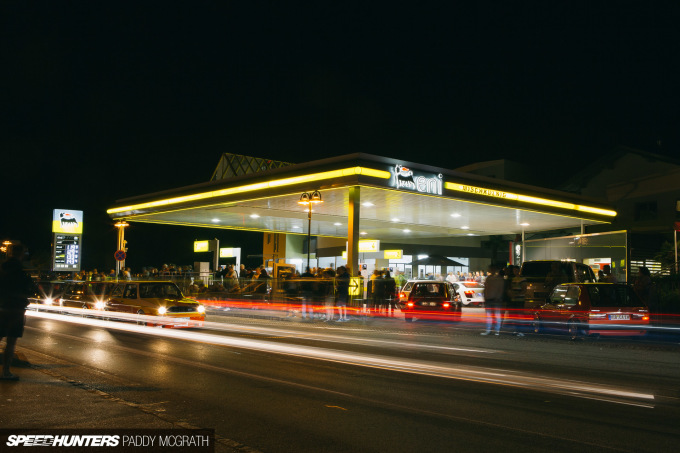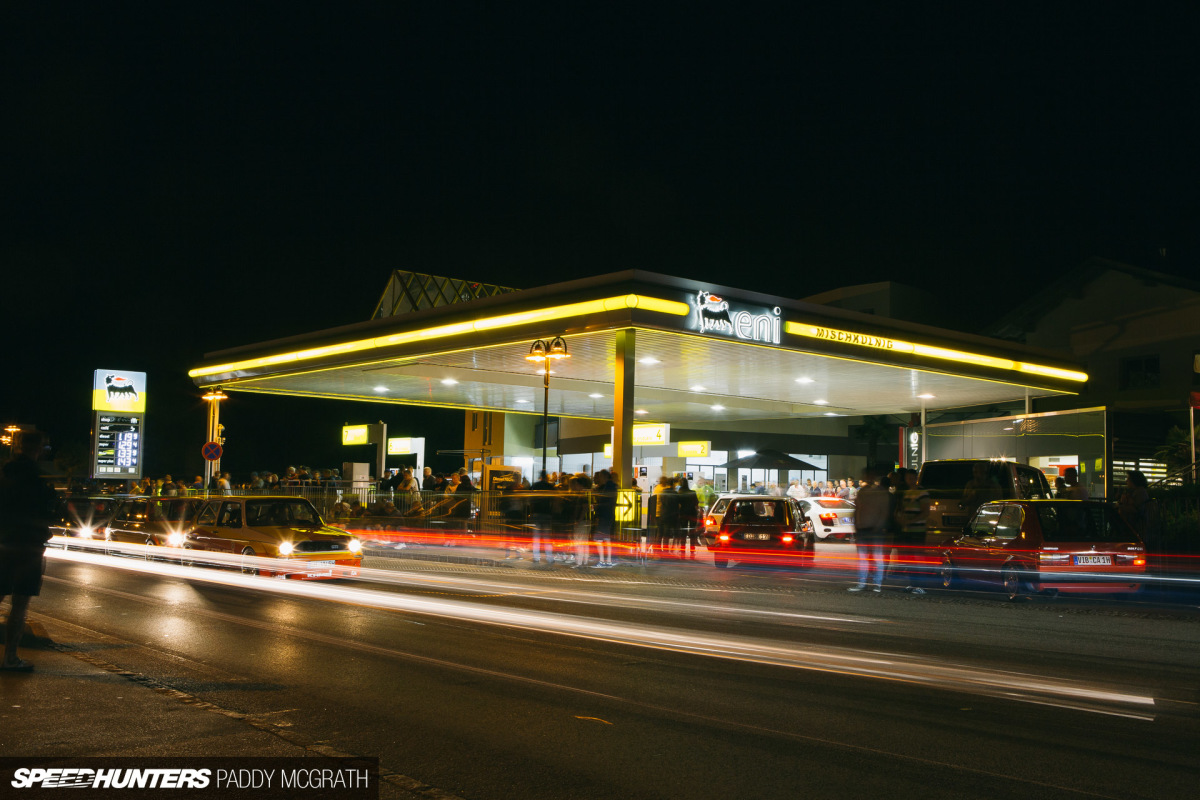 May was a month where I can only look back and think about how quickly things escalated. One day I was in the Dublin mountains, the next I was camped outside a petrol station in Austria having spent the morning flat out on the Autobahn from Munich in a brand new GTI. I still think it's hilarious that people travel from all over the world to go to a petrol station, but then again, people are weird. Weird in the good way, of course.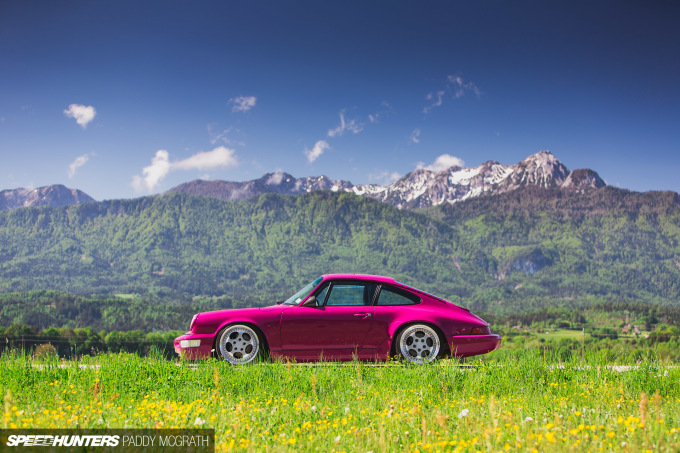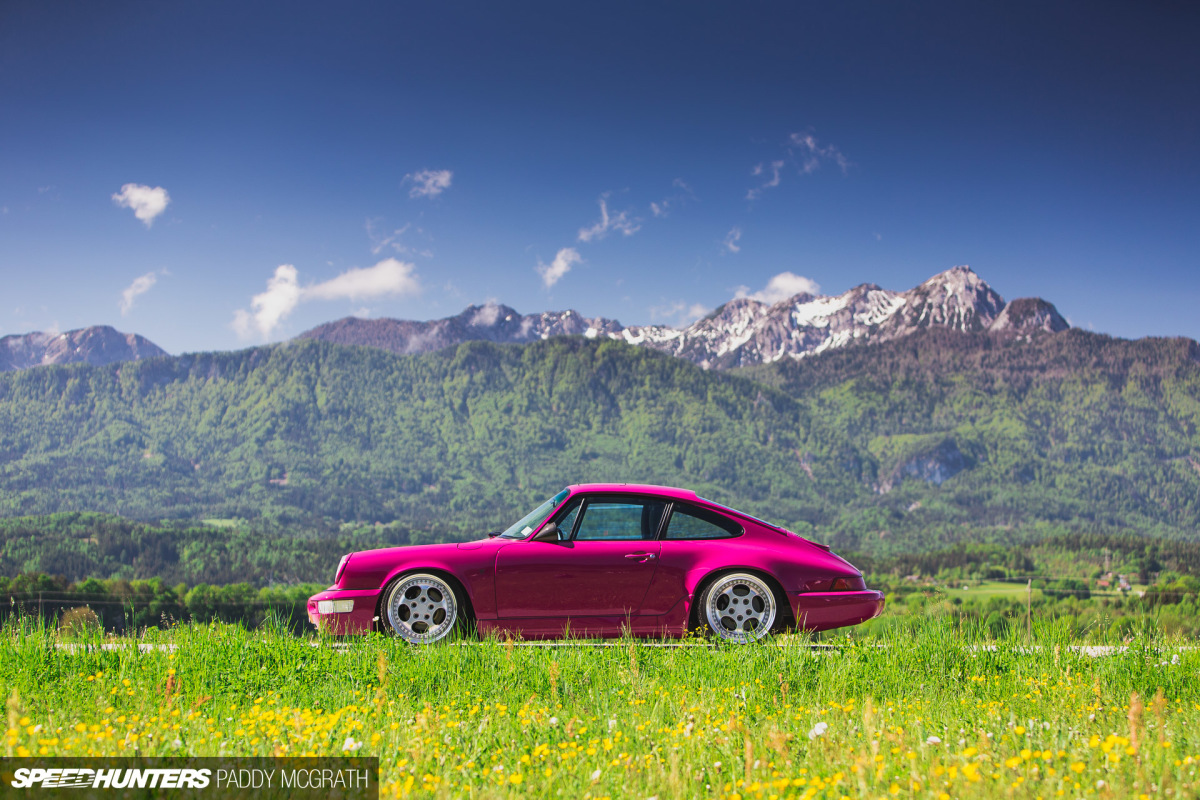 A lot of people talk so much sh*t about the Volkswagen scene, but you really couldn't find a friendlier group of people who are so passionate about their cars. It's amusing too how worked up the internet trolls can become whilst the owners and builders just laugh it off and continue enjoying their cars. I sacrificed a visit to the BMW Museum to shoot Richie's 964; I still have no regrets over that decision.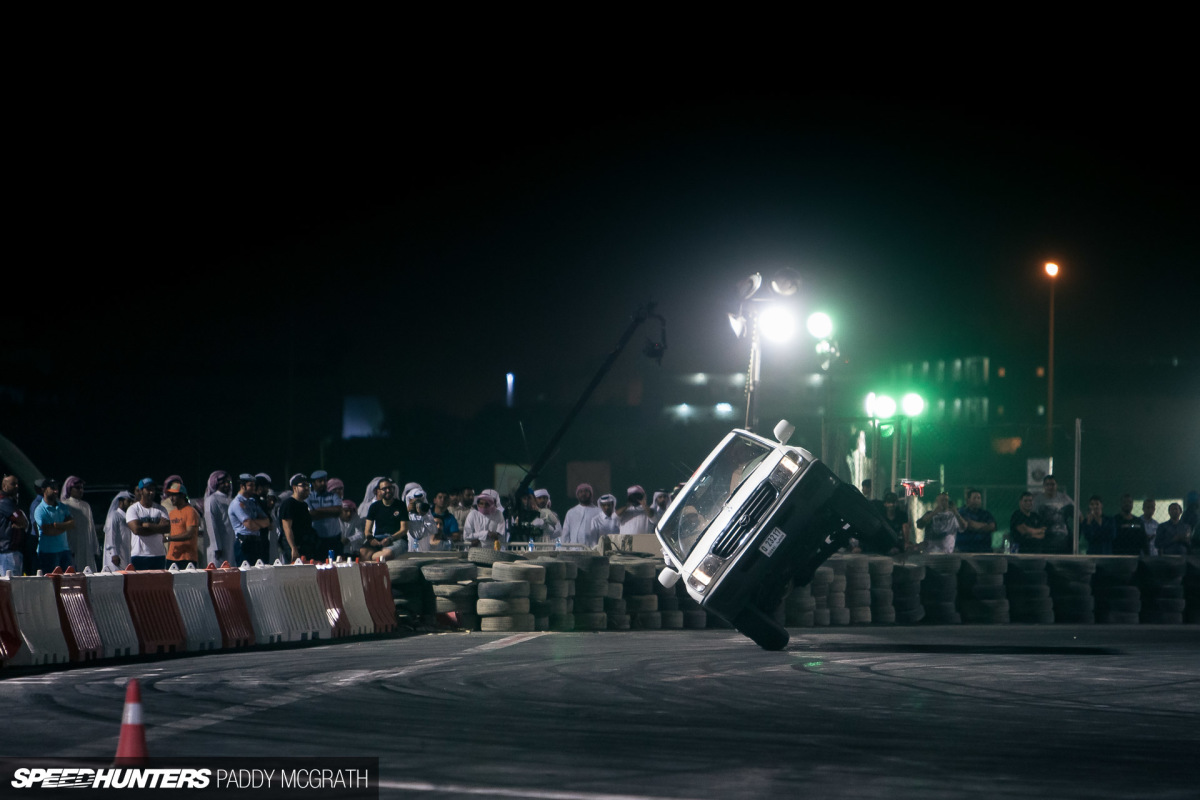 From the glorious surroundings of the Austrian alps to the scorching heat of the Qatari desert within a matter of days. There were plenty of occasions this year that felt so surreal, and watching four guys drive a Land Cruiser around on two wheels was most certainly one of them. It was so interesting to take a look at Qatar's car culture, especially considering it's still in its relative infancy.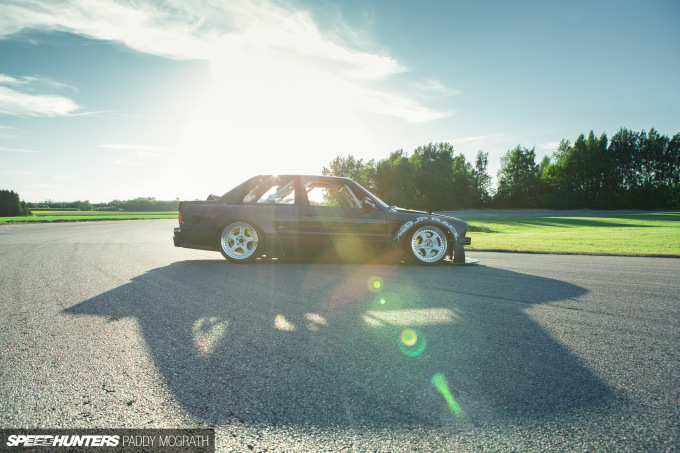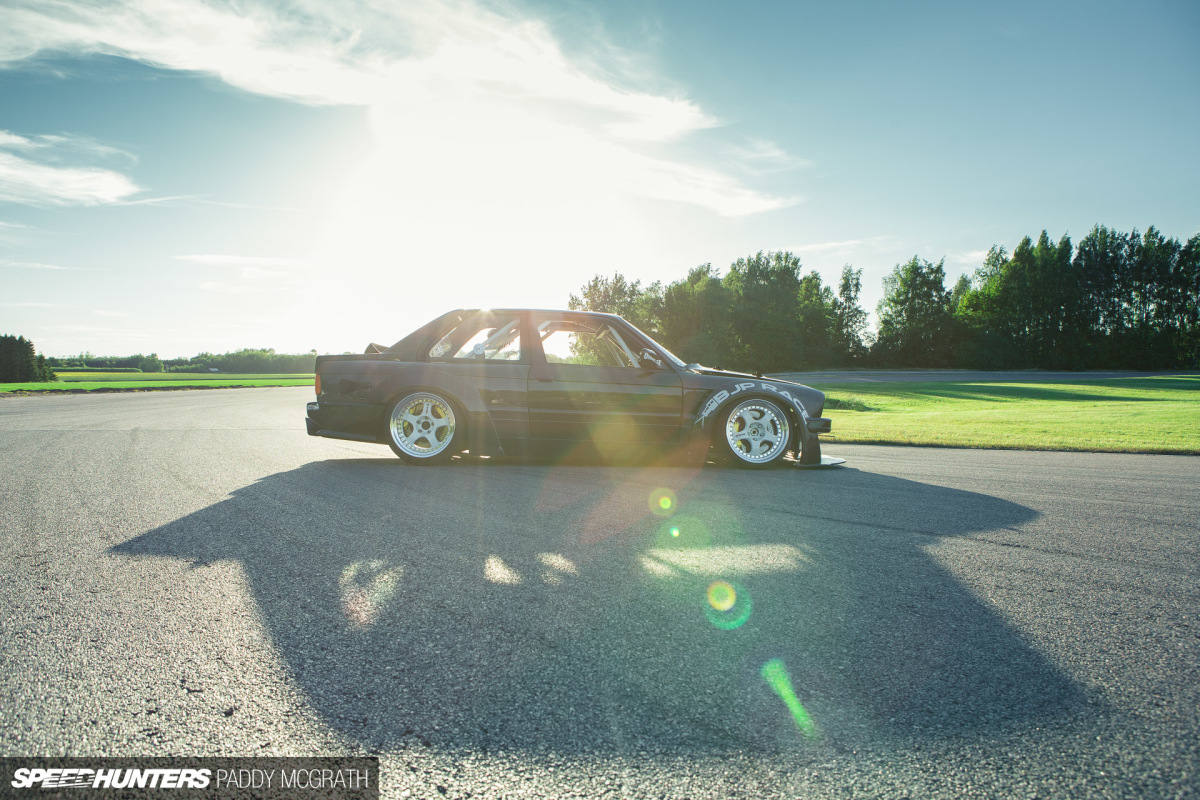 It took a little bit of time to readjust to having to keep an ear to the ground for the next big build. Some we analyse behind the scenes for days if not weeks, arguing their merits. Others, once we hear who's behind it, we know it's an automatic guaranteed feature car. Viktor's 2JZ Caddy and subsequently his E30 which I shot at Mantorp Park in Sweden this year are probably two of the best cars I've ever shot. But just wait until what you see what he has in the pipeline…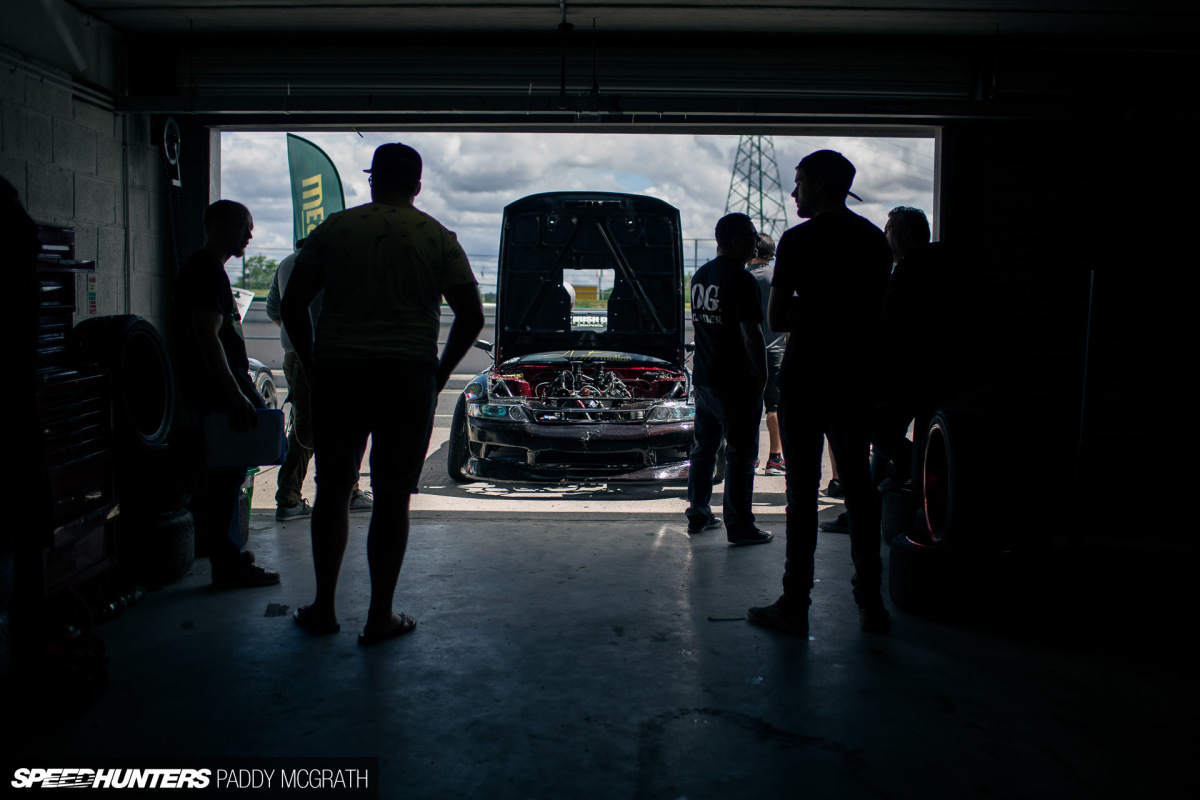 Drifting, well, you know my thoughts on drifting. Luke Fink played a huge role in bringing such energy to IDC this year. Ultimately, I think he beat himself, at least at Global Warfare II he did, but his battle with Jack was a highlight of the year. I'd love to see him back in 2016, but can we please lay off the 'Fink' related puns next time around? They're embarrassing.
Rounding Out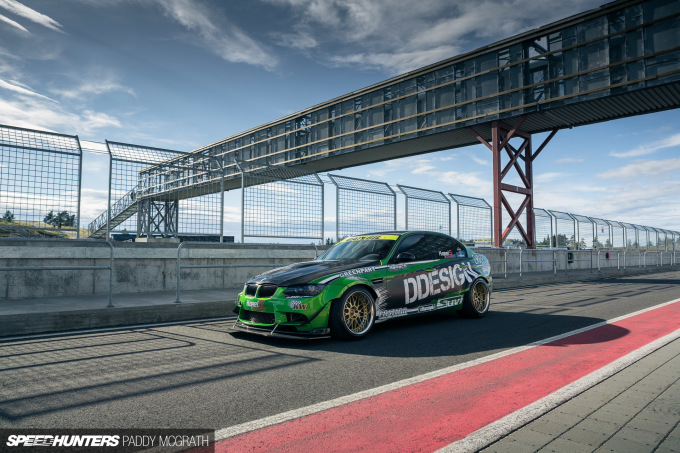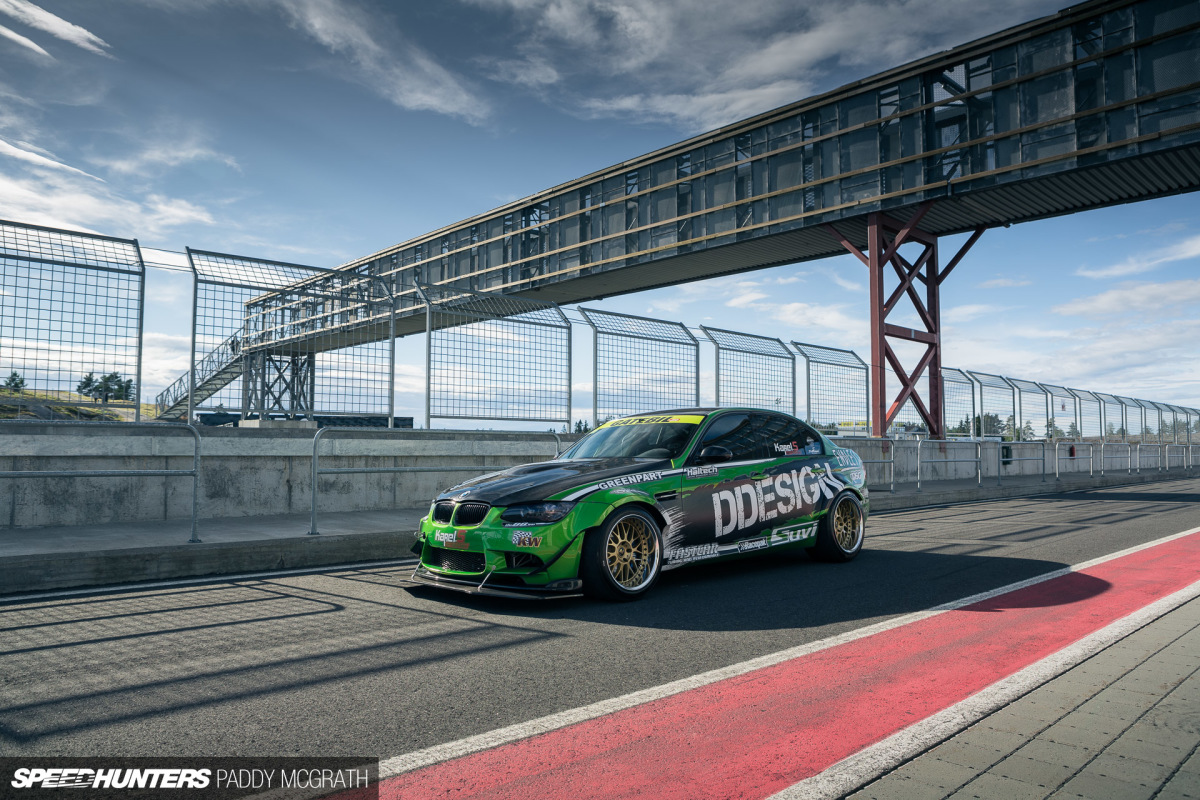 I'm only halfway through the year at this point and pace only picks up from here. Of course, the big event on the Speedhunters calendar is Gatebil at Rudskogen in July. You've read the hyperbole already so I'll spare you a repeat.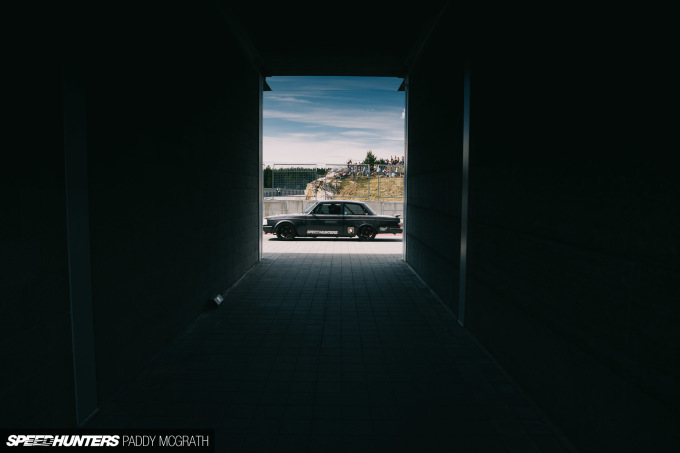 What you probably don't know is that it's a ridiculously hard event to work. You spend so much time chasing things down and trying to arrange feature cars that you never really get the chance to appreciate what's happening around you. It's sort of like going to see your favourite band of all time for their last ever show and then having to wear a blindfold and ear plugs. You know it's happening, you try to enjoy it, but it all sort of passes you by.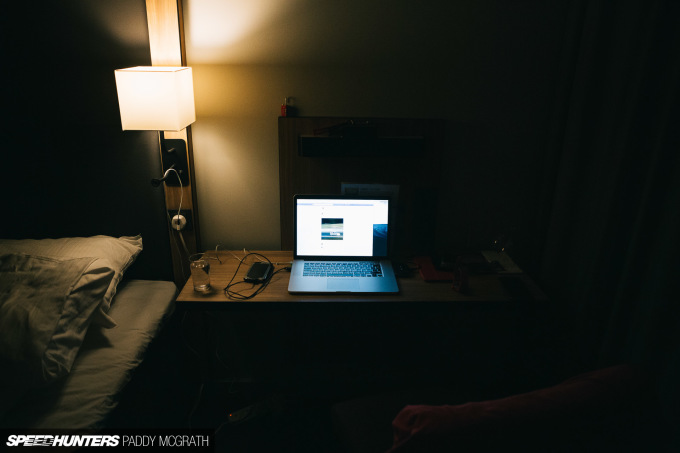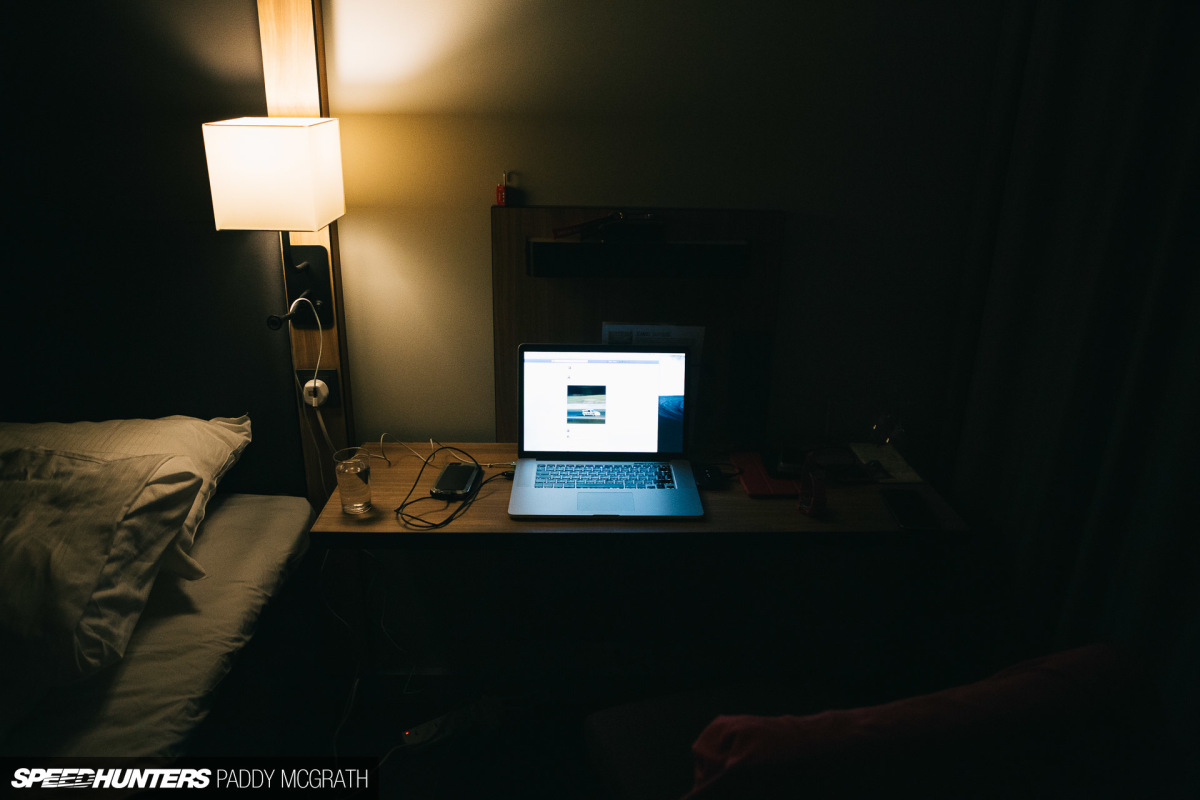 This is probably a more accurate view of Gatebil for a Speedhunter!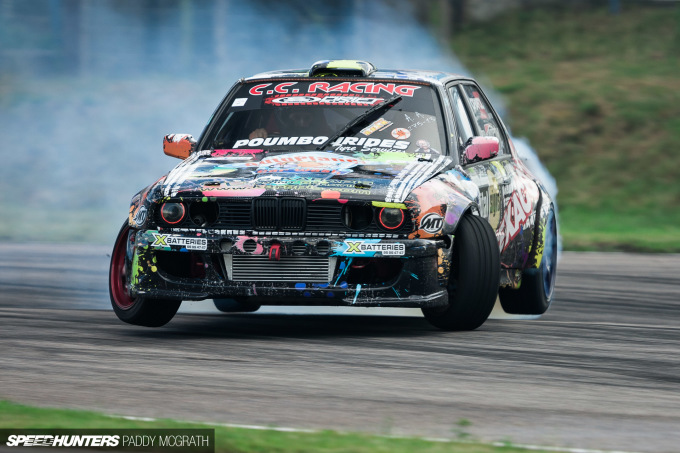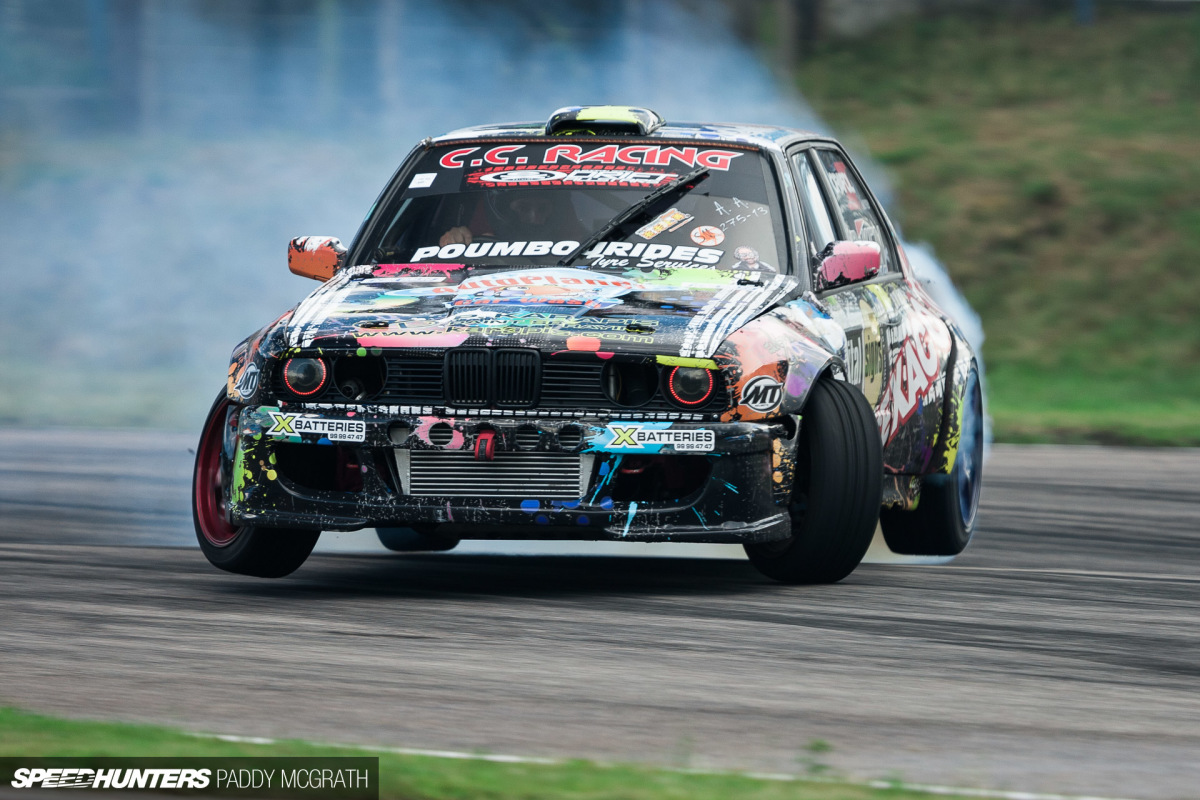 One of the surprising highlights of 2015 was a trip to Riga in Latvia. It's hardly the first place in the world that will come to mind when you think of drifting, but the Drift Allstars event was a particular highlight of the year. The course, the drivers, and the spectators made for a memorable weekend. Jumping drift cars? Old Soviet race track in the middle of a city? Epic.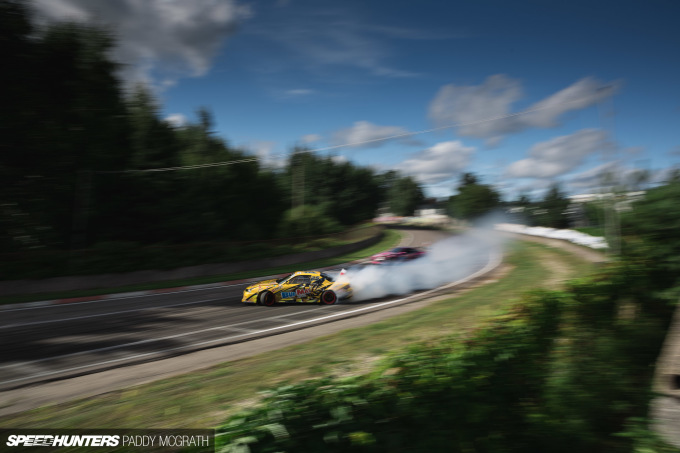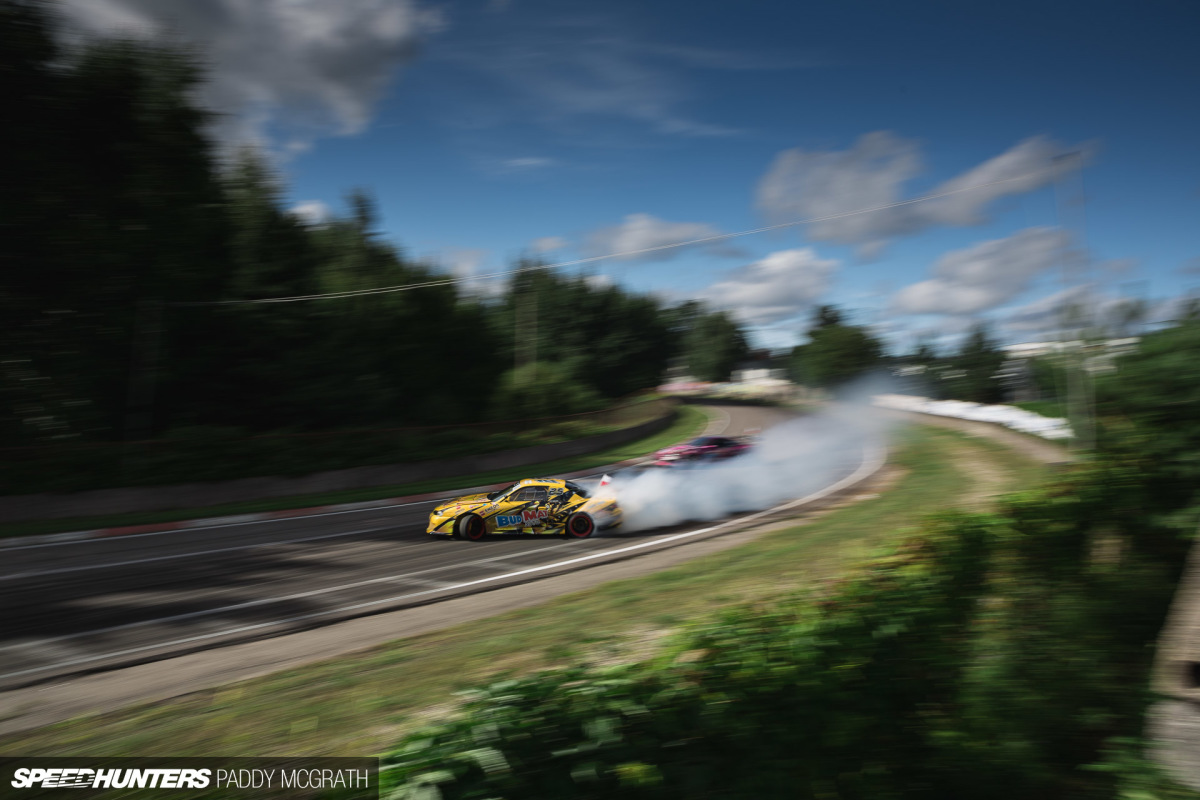 I would be dodging the elephant in the room if I didn't mention Drift Allstar's proposed rule change to prevent cars over 20 years old from competing going forward. I think it's a good thing, but being totally honest, I think it's only a half-hearted attempt at creating a grid of contemporary cars. If they were to exclude all cars that were over 10 years old, it would be a much braver statement with a lot more conviction. Time will tell.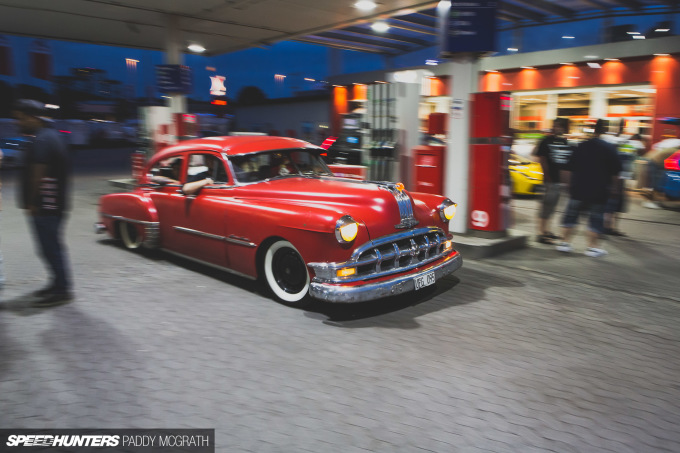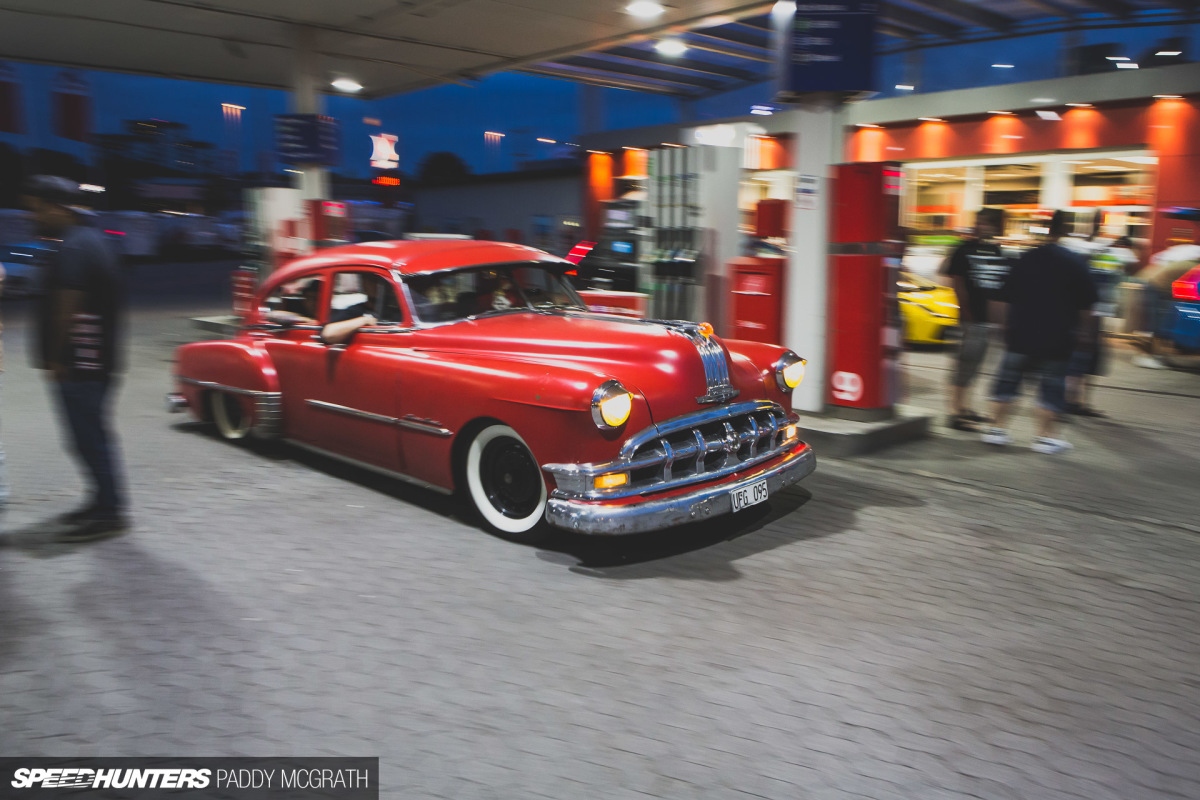 I still smile when I think back to the accidental Speedhunting that occurred the night before the big Volvo meet in Sweden. Vintage American cars excite me in ways that few others do. It's a shame the scene in Ireland is almost non-existent, but maybe that's the appeal?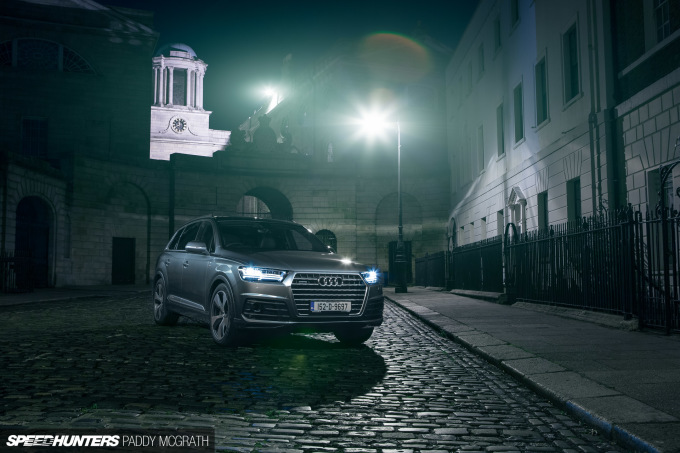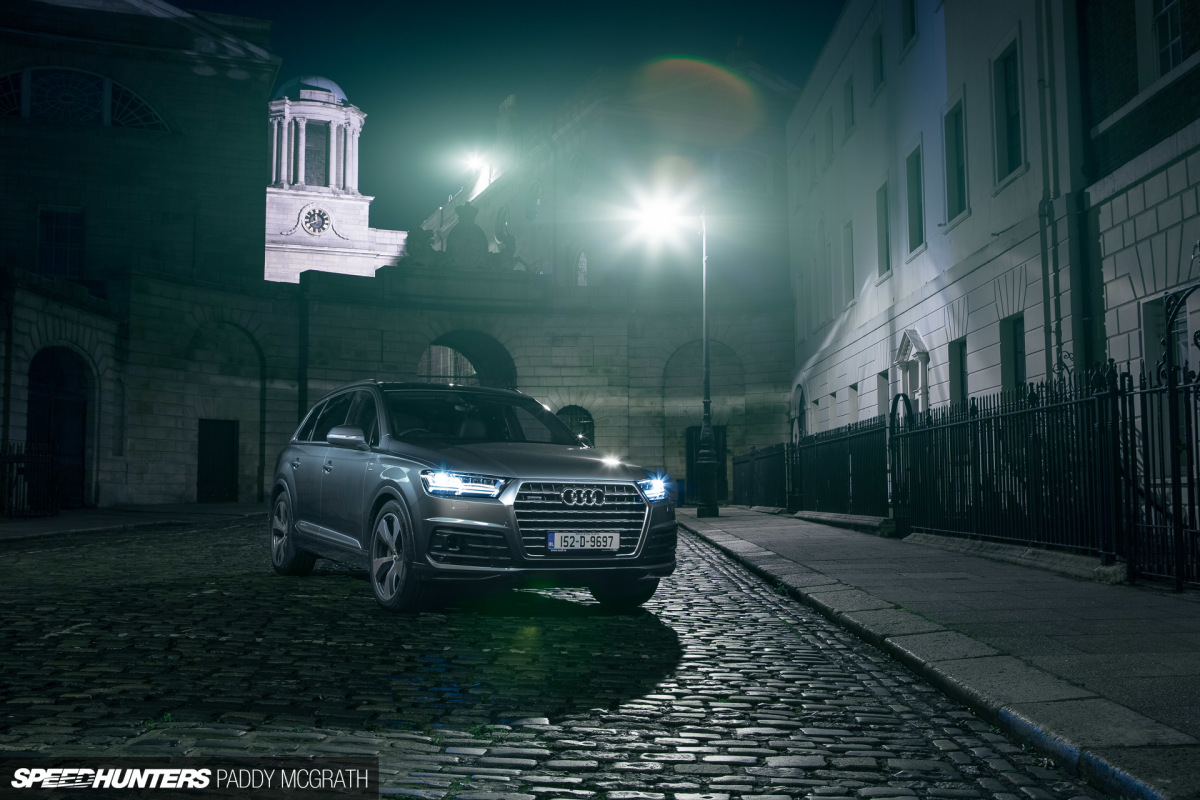 Back on Irish shores, I resumed my duties balancing Speedhunters and other photography work. My days with the new Q7 were a highlight too. It was one of those times where something clicked and I felt my photography advanced just a little bit further that night.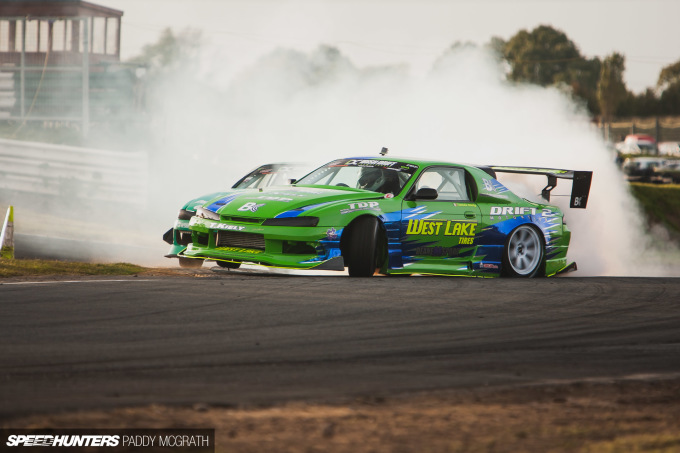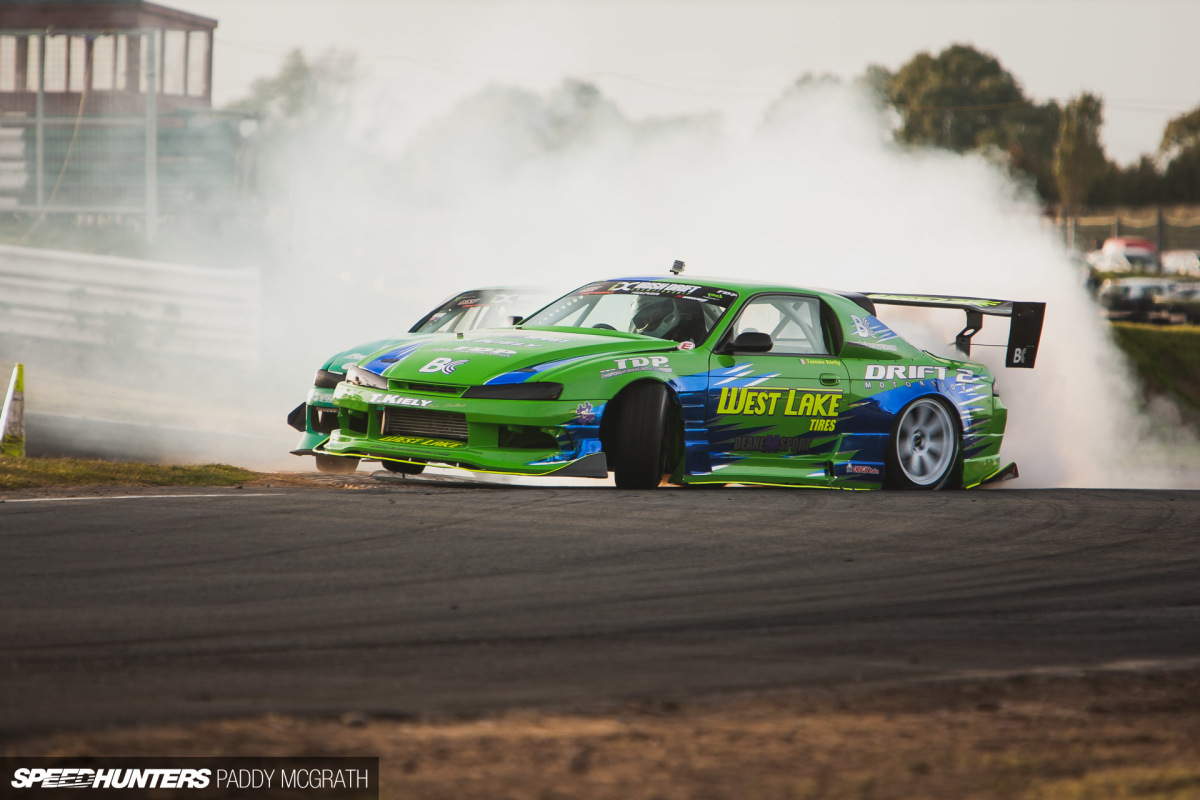 My love for drifting continued to re-emerge too, thanks to the phenomenal talents of James Deane, Jack Shanahan & Tomás Kiely. Their passion and commitment to the sport is nothing short of inspiring. Their enthusiasm is contagious too and I look forward to seeing how the Irish will go about attempting to repeat their dominance in Europe in 2016.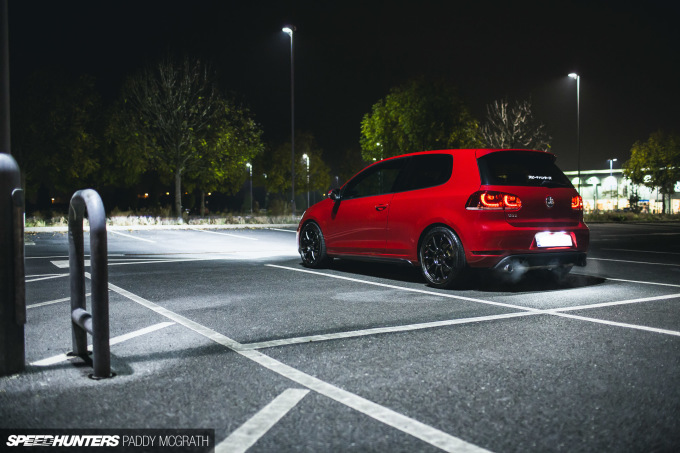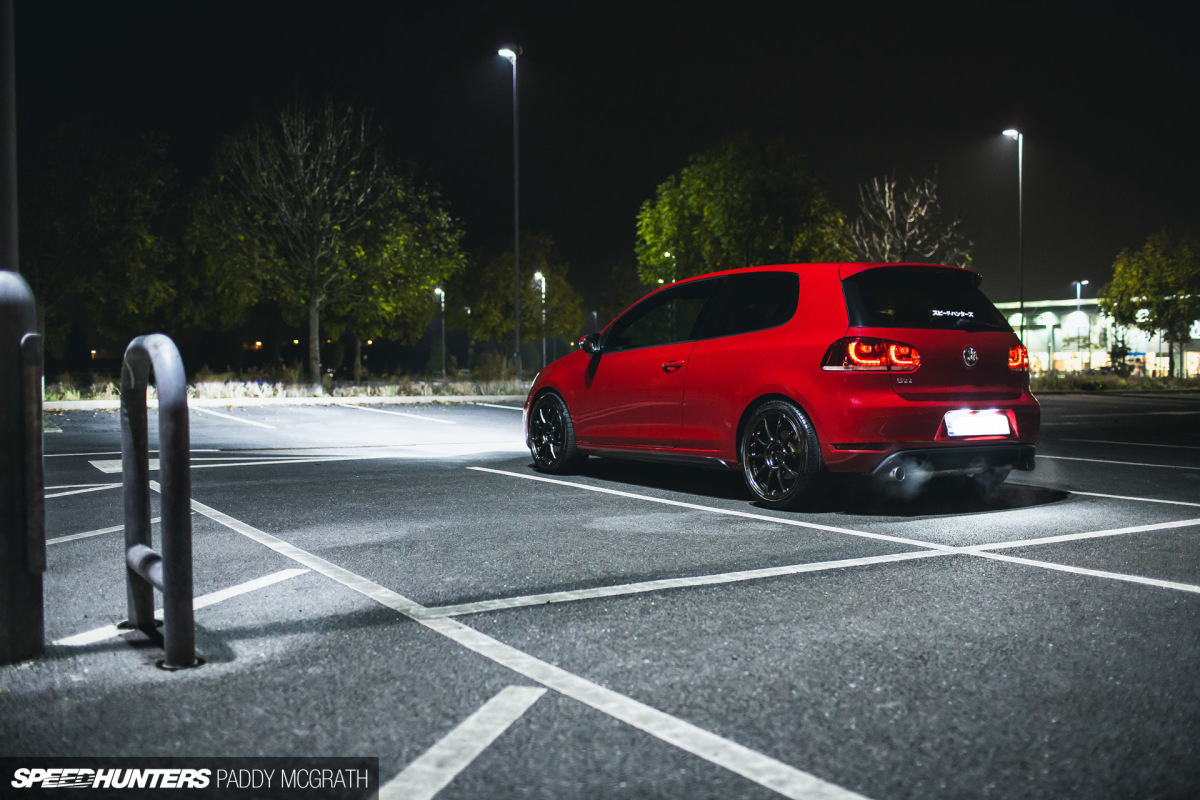 I know the GTI is hardly the most aspirational of cars for one to own, but I never thought that I'd ever own something quite as good as this in my life. It makes me smile every day, and truth be told, my time with it is really only getting started.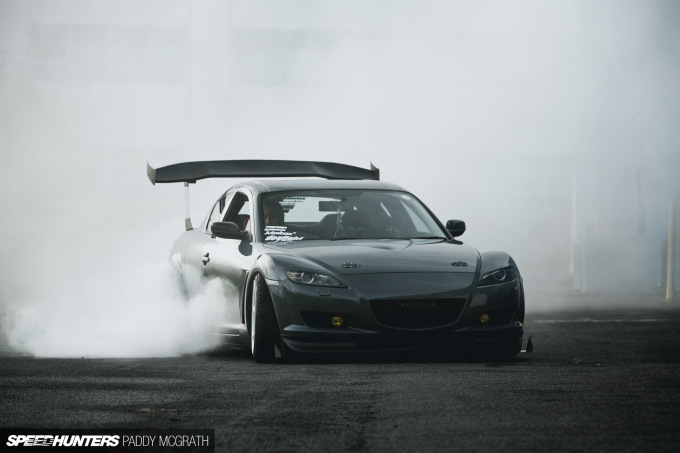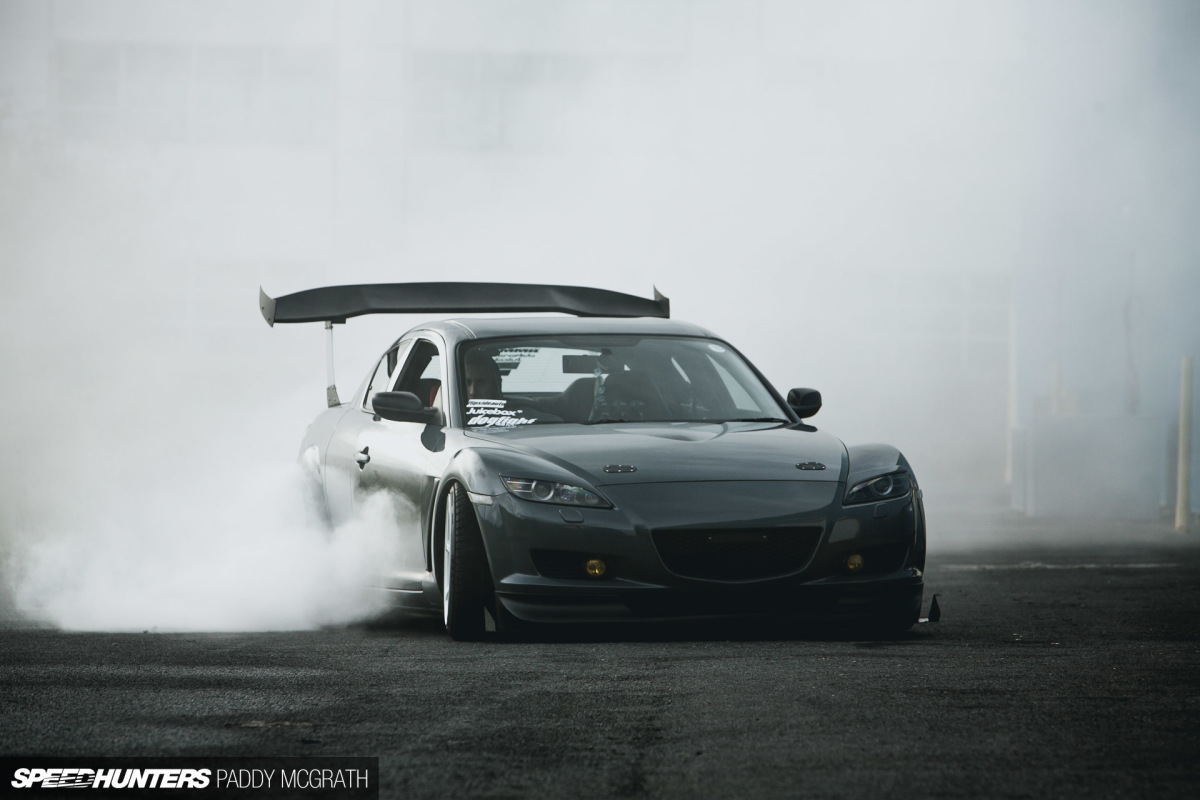 Above all though, 2015 has been about my friends. Regardless of whatever work I'm stuck under, it's such a relief to be able to break away from it for a few minutes to stand around in a garage chatting sh*t about cars. Quite simply, it's good for the mind. Some of the cars being built in sheds here are mind-blowing too; from such humble origins are cars which deserved to be shared on a world stage. There's plenty more to come next year too…
Farewell, Friend.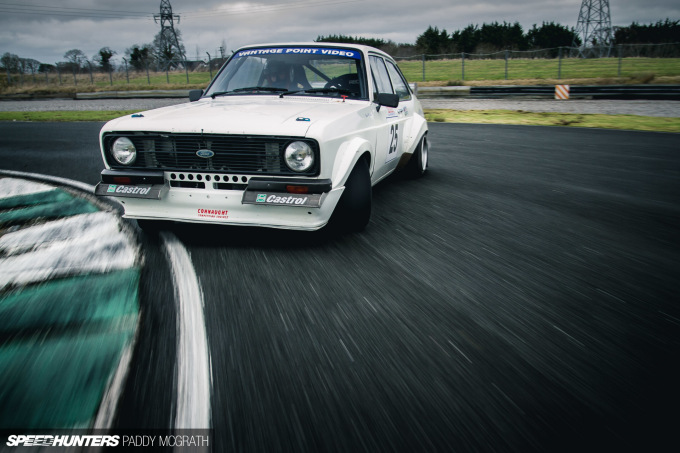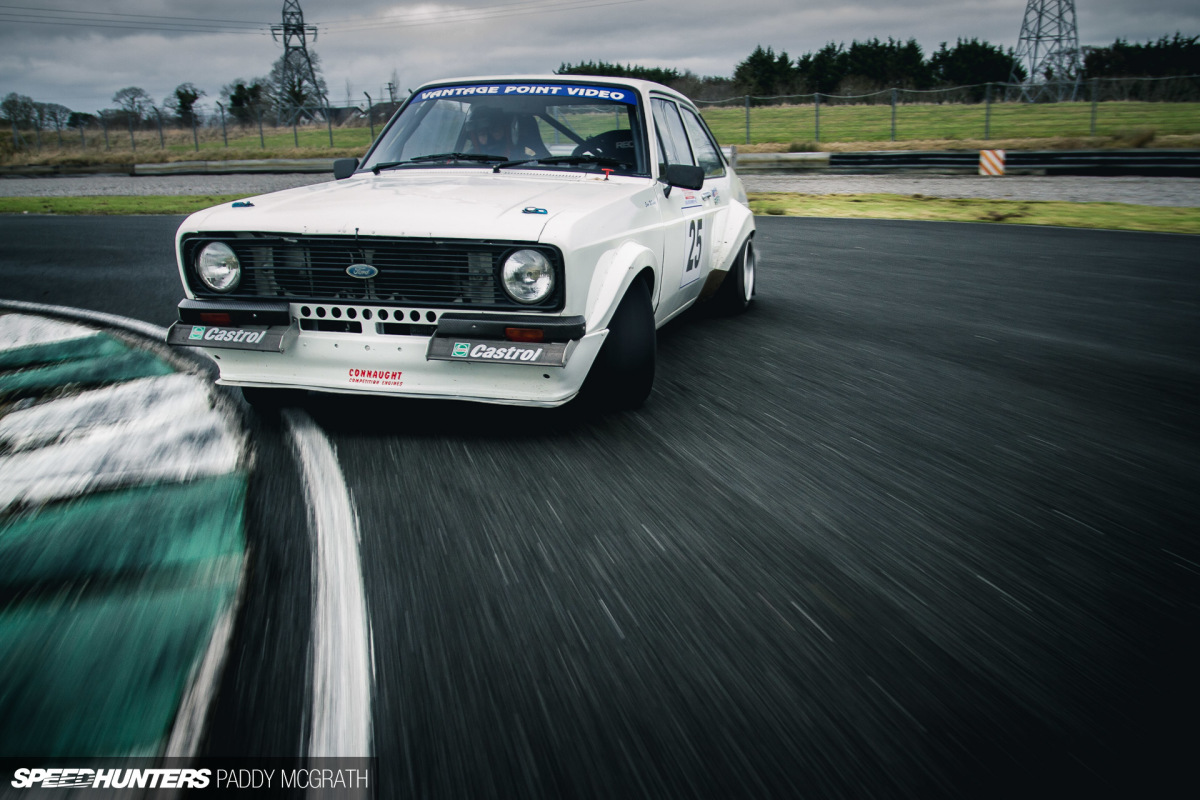 Before I wrap this up, I want to talk about a man who is no longer with us.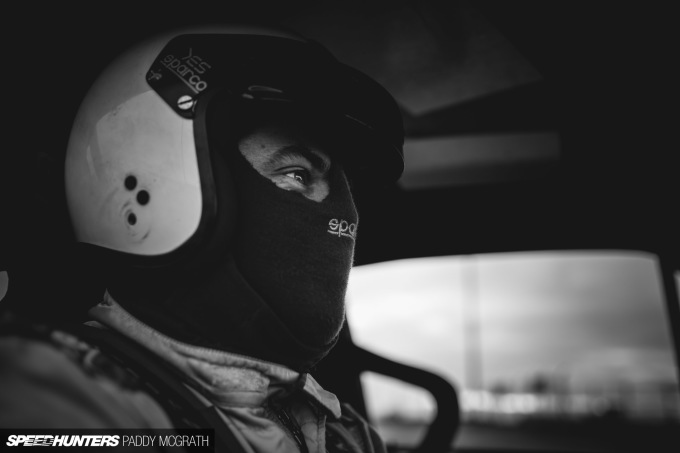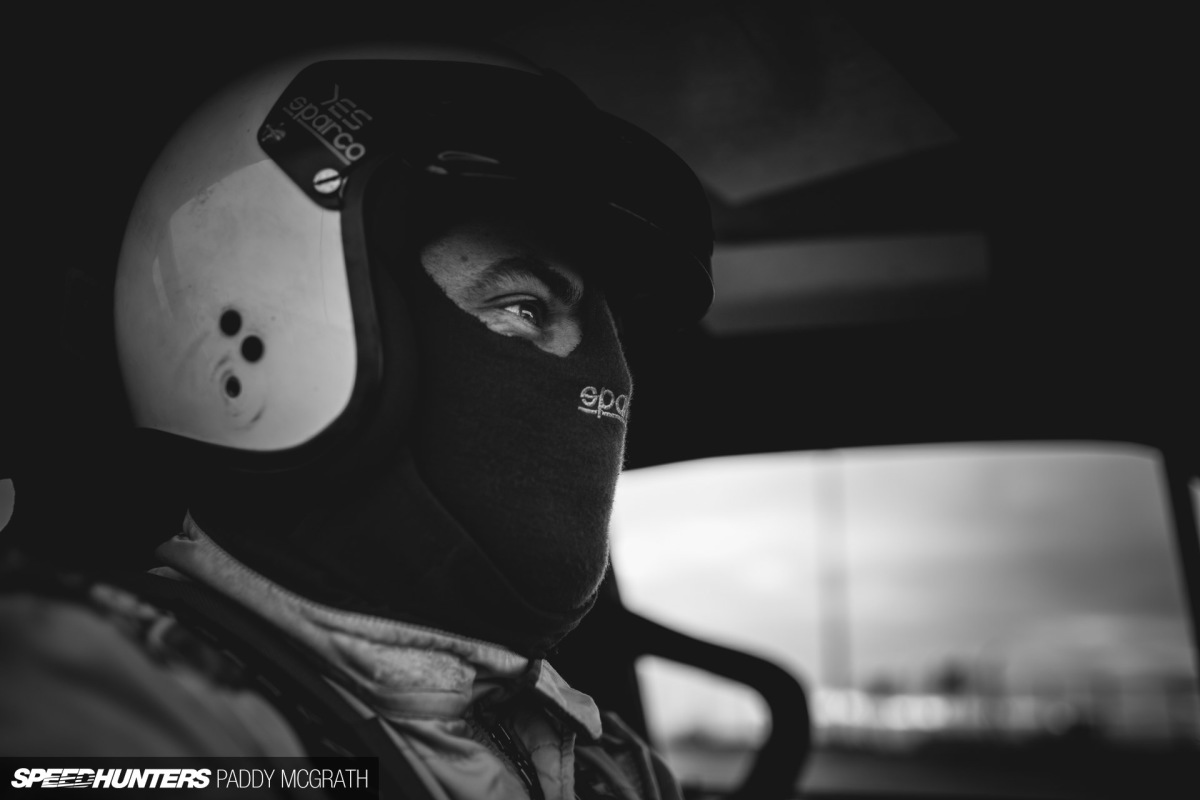 Simon McKinley passed away earlier this year following an accident at a hillclimb in the west of Ireland. While his life has been tragically cut short, there are few better examples of someone who achieved so much in such a short period of time. No doubt, Simon's legacy and skills behind the wheel of his Escort or Lant will be remembered for decades to come.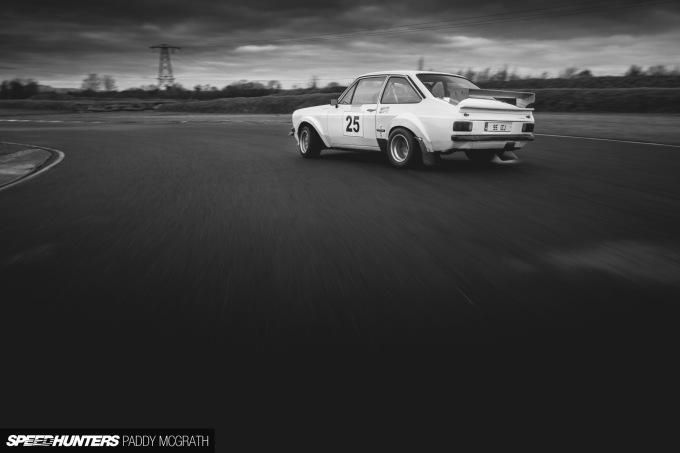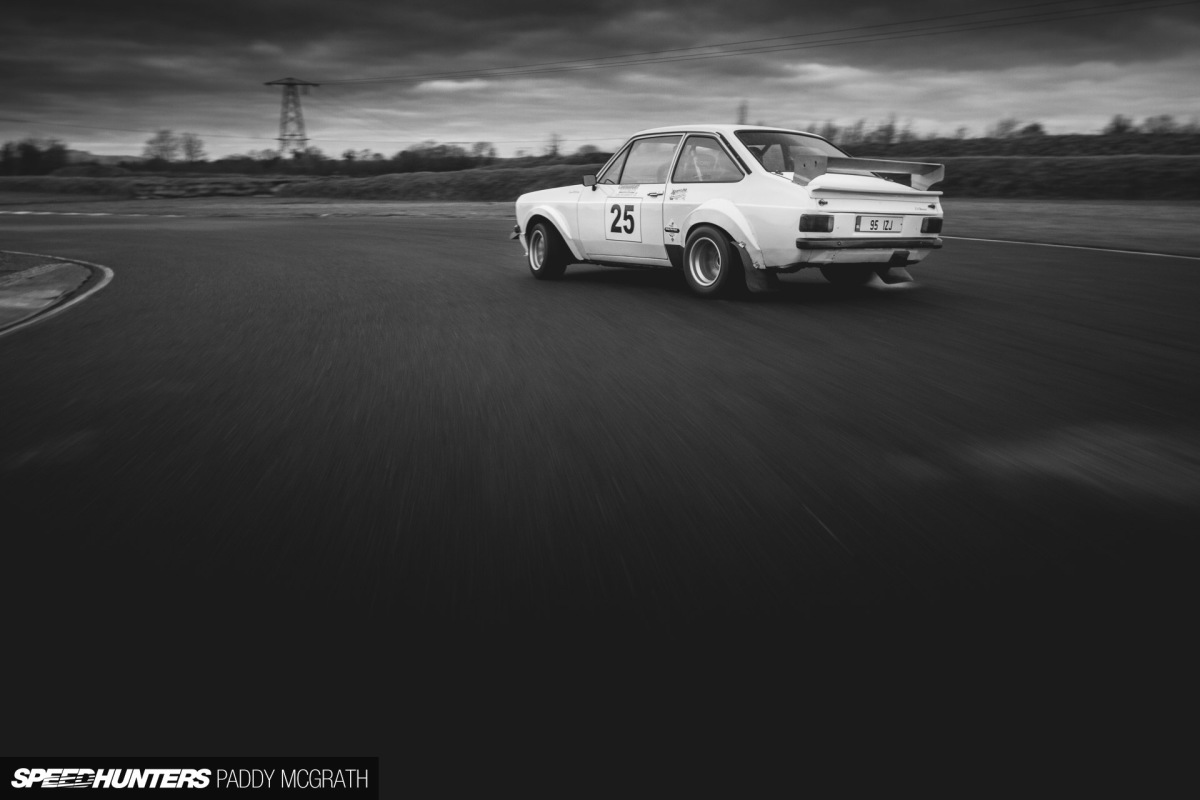 I watched Simon drive for years from afar, and when I finally built up the courage to ask him if he was interested in allowing me to shoot his car, he couldn't have responded with more enthusiasm. He made me feel like I was one of his family. They say you should never meet your heroes, but they never met Simon McKinley.
I'm going to leave it there, I think. Before I finish, I just want to thank each and every one of you for coming here and supporting us. Even those of you who I might not agree with in the comments, I appreciate that you're helping to keep us in check and providing balance. It's your support and expectation that keeps me motivated to keep doing my best for you and to make sure that I never take this Speedhunters' life for granted.
It's not easy, but it sure as hell is the best job in the world.
Paddy McGrath
Instagram: pmcgphotos
Twitter: pmcgphotos
paddy@speedhunters.com
Cutting Room Floor