Japan, more of this please! If I really had to sum things up for 2015, I can only offer up praise to the people who help make the Japanese tuning scene what it is and has become. I won't hide the fact that I'm at times critical of certain aspects of JDM car culture, but then again, that's part of what I do. I can't just make it all look like a dream without addressing the problems. But you know what? The things that were wrong with the scene weren't really something we needed to worry about, it was more down to the fact that tuners had to rediscover themselves again. Put it down to a cycle of business; like with anything, you can't just keep doing what you've been doing forever and hope for the best. Markets change, and in this case tastes and styles vary and evolve. It's just nature, and this puts up big tests for those established shops, forcing them to adapt to survive and at the same time giving opportunities for new ones to get their feet in the door. Some in Japan have struggled greatly with this, and still are, but the effort and fighting spirt has come across and things are moving forward for the better. In a few weeks we'll be at the Tokyo Auto Salon, once again seeing how hard everyone has worked to keep the wheels oiled up and turning. I know for a fact that we, as always, won't be disappointed.
But what is Japan to you? Through all the varying angles I have presented it in this year, which one shines through the brightest? We all have our own tastes and outlook on things, and cars are much the same. I thought I'd just reflect on 2015 in the best way I know how – through the use of images and a few words.
Japan is Culture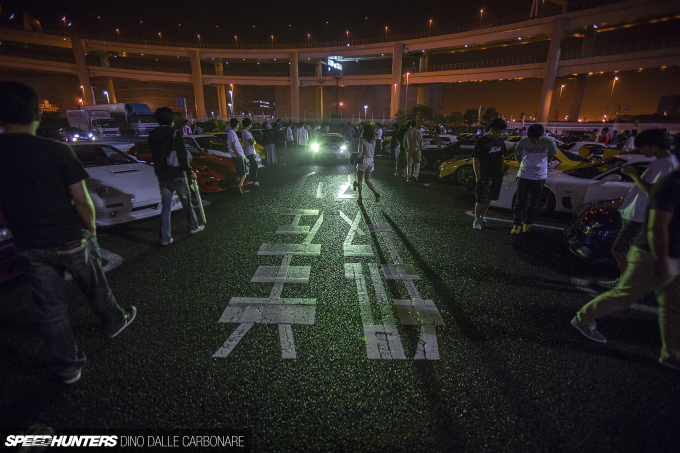 Cars bring people together, and that's a fact. And let's face it, this is what it's all about. This is what car culture is. It's friends meeting up, strangers meeting for the first time, all brought to one place due to a shared love for cars, the style that they're into and that inner drive to just get out and enjoy your ride. Japan does this so well for the obvious fact that you are never cast as an outsider. There's no ridiculing and no looking down upon. When you converge on one location you are all the same; it doesn't matter if you roll up in a multi-million dollar hypercar or a rusted-out kei car that you're halfway through fixing up.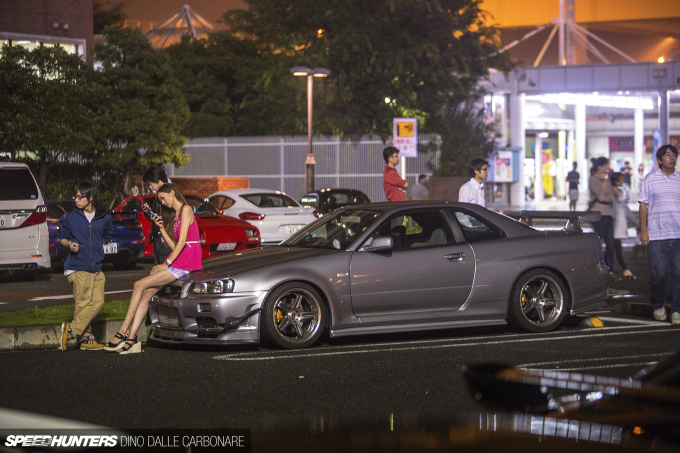 There are two very specific things that the Japanese are good at, starting off with the ability to totally immerse themselves in what they love. Call it the otaku spirit. Some go so deep that it blows your mind, but that's just part of Japanese culture; that dedication, the need and craving to excel at something or at least focus one's entire passion towards it. The opening shot of the yankee/bosozoku/shakotan scene, whatever you want to call it, sums it up nicely. This past spring at Sagamiko I got to see just how massive the love for this style is, and how people in many cases dedicate their way of life to it. The second is the ability to separate styles and schools of thought. For how great the Japanese are at converging their car passion, they are equally as good at forming smaller groups dedicated to one particular style, one particular discipline and of course one particular type of car.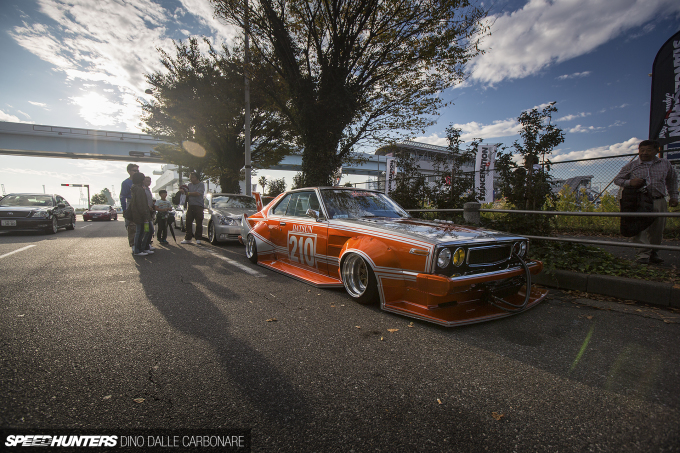 There are so many little car clubs, or teams as they are often referred to; bunches of close friends forming their own little group that then rolls together out to bigger meets or events. This goes all the way down to actual media, the magazines that you find at newsagents. There are so many publications catering to one particular tuning style, be it drifting, street tuning, track tuning, VIP, kaido racers – you name it. They even go down to ones focused on specific cars, like GT-R Magazine, LanEvo Magazine and Impreza Magazine. Yes, it boggles the mind, but in a good way.
Japan is Racing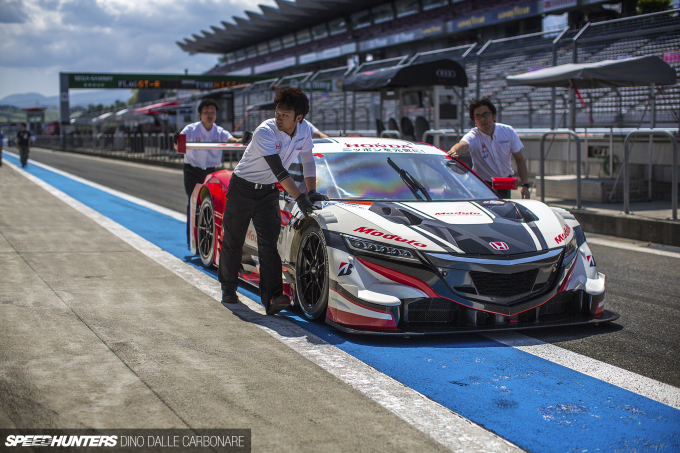 Let's not forget where all of this passion originally spans from. Before Japan motorised itself after the end of the Second World War, cars weren't anything more than a luxurious way to get around. There wasn't a hot rod and custom scene like the US had in the '50s, let alone proper racing, but it didn't take long for Japan to catch up. By the mid-'60s the Japanese had become racing crazy, and after perfecting their cars in domestic races they took the plunge and took on the world. And as they say, the rest is history. From those first Hakosuka Skyline GT-Rs that killed the competition at Fuji Speedway, to the massive field of cars that now populate series like Super GT and Super Taikyu, Japan has really created its own take on it all, and in doing so proving that it's still a force to be reckoned with in international motorsports. Well, maybe aside from Nissan's flop at this year's Le Mans!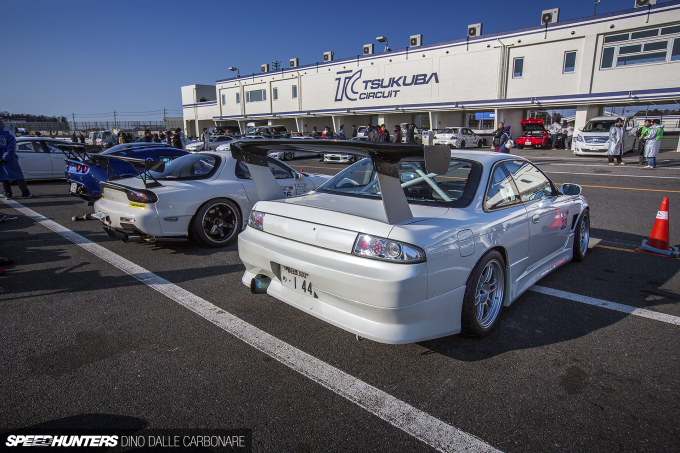 But racing isn't all about paying a silly amount of money for your ticket and sitting in a grandstand watching cars fly down the main straight for an entire day. No, the Japanese are a bit more hands on that that, and time attack for one has never been more popular than it is now. And that samurai spirit that still lives in a lot of Japanese often pushes them to get out there and do a bit of racing themselves. After all, why the hell should it only be paid pro drivers that get to have all the fun? The amateur time attack scene continues to be one of my favourite slices of JDM tuning culture, and I love seeing how it continues to get more and more interesting and diverse as the years go on.
Japan is Tuning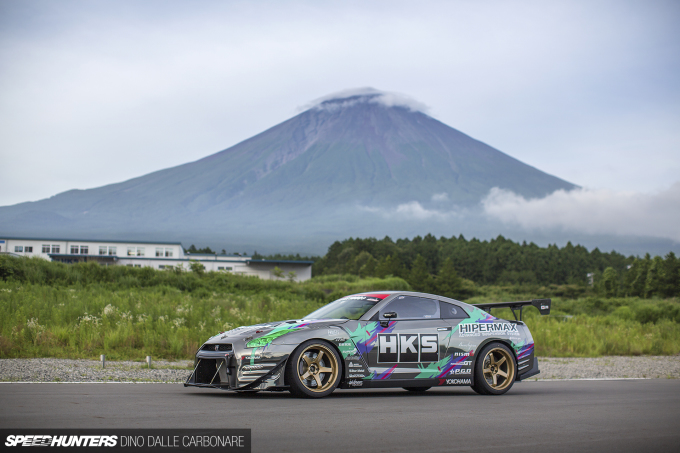 This is probably it for me; this is what led me into getting so wrapped up in Japanese car culture in the first place. I'll never forget those first rides I got in tuned cars years back when I was still in school. Back then it felt a bit like a mystical experience, realising first-hand the potency of a well-tuned Japanese car. Fast forward 20 years and that sentiment is still very much alive; it's almost 2016 and I'm still enjoying it all, taking part in it, doing it myself and most of all seeing how it continues to change and evolve. But I'm afraid this is where I have to be extremely critical. When it comes to good old tuning, and by this I mean 'let's sit here and take this engine apart, stroke it up, bolt up a big-ass turbo and make a ton of power sort of way', the Japanese have struggled to keep up. Their engine management solutions are massively out of date as is their turbocharger technology, and they have struggled to innovate and adapt quickly enough. But they are slowly getting there.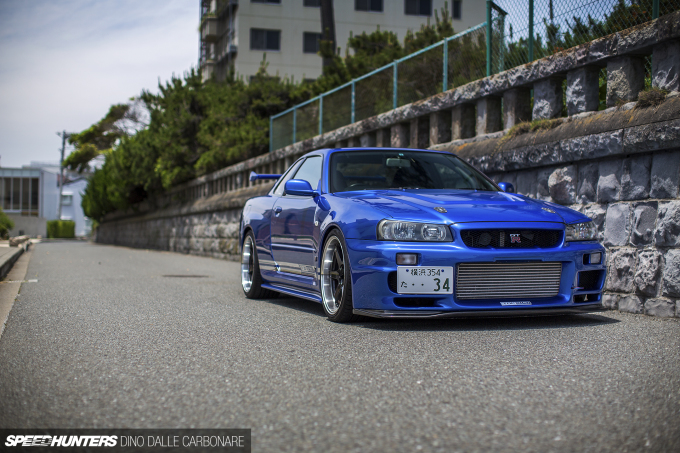 Where parts manufacturers struggle, tuning shops willing to experiment a little are keeping their heads high above the rest. Nagata-san at Top Secret is a great example as he's one guy that is willing to execute special requests from his more internationally-minded customers. It's thanks to cars like this R34 that shops like Top Secret have been able to see the benefit of using BorgWarner turbos for example.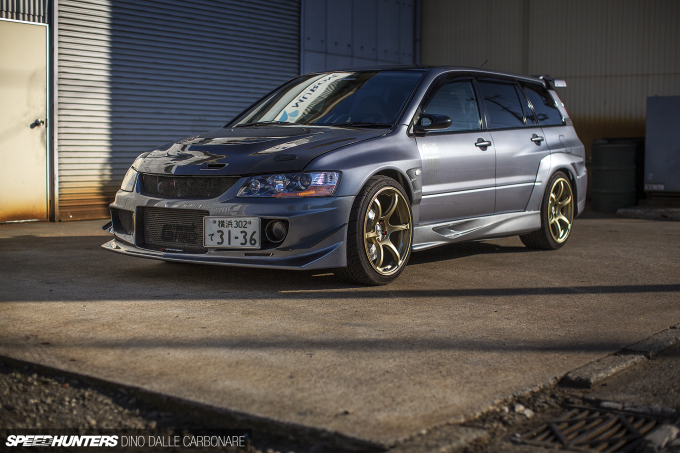 It's something that G-Force has been doing for a few years now. It's shops like these which will help get momentum back into JDM performance tuning.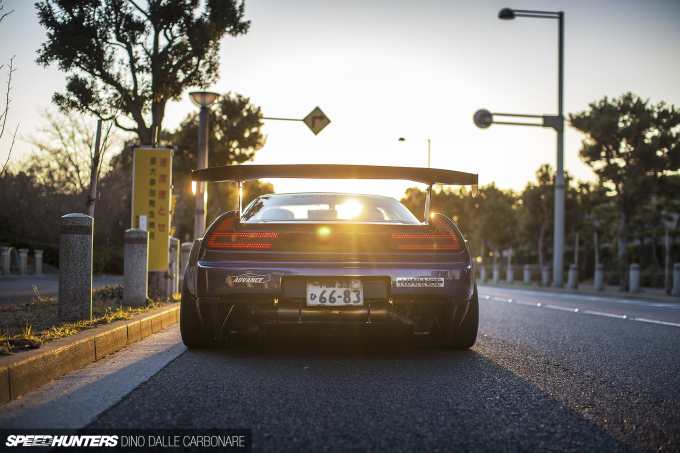 And the owners. I've seen a lot of personal style being injected into some cool cars this year; owners willing to fiddle around more with their cars rather than dropping them off at their local tuning shop and paying someone else to do it. But this won't ever be as big as it is in other counties, because most people in Japan simply don't have the physical space or spare time to embark on a DIY project. But seeing that they are willing to fiddle around on smaller things is something great nonetheless.
Japan is Drift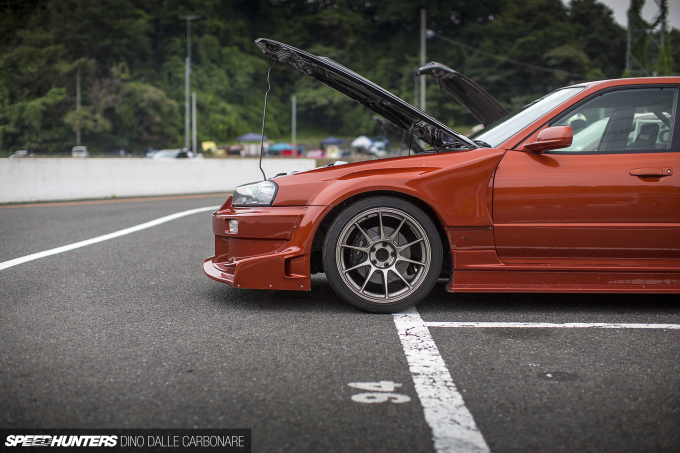 I get upset talking about drifting. You may have noticed that I don't cover D1GP in Japan any longer, and that's because I don't see eye-to-eye with the people that are behind it. I don't like the way they use drivers like puppets for their own financial gain and in doing so hinder the potential popularity of the sport. Yes, I am very happy to see that Formula D are trying hard to break into Japan, but that said, for me drifting will always remain at a grassroots level. You can dump a million dollars into a tube-frame drift beast with a 1,200hp race engine and it will be silly-fast and do great things at very high speeds, but seeing a tuned Silvia, Skyline, Chaser or AE86 bombing around Nikko or Mobara with its owner driving at 110 per cent will always impress me more.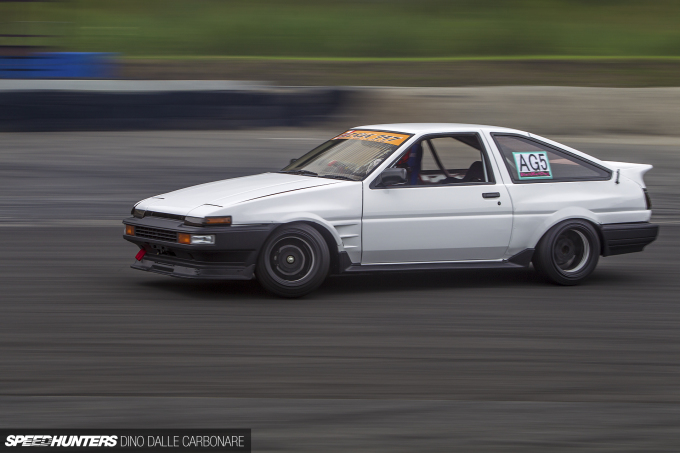 Drifting has existed for so long at an amateur level that at any soukoukai you attend these days in Japan, you'll see driving skills that will blow your mind. Plus, there are always pro D1 drivers practicing for the fun of it, because that's what drifting is all about. Fun.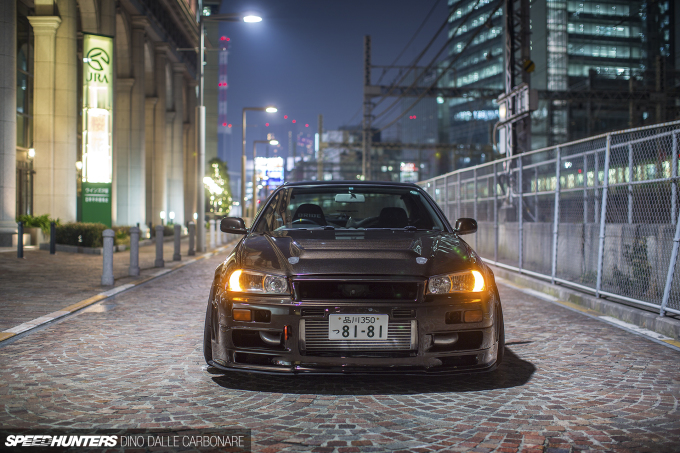 And that's why people continue to build cool drift cars, from beaten-up practice cars to shiny examples that double as fast street cars.
Japan is Style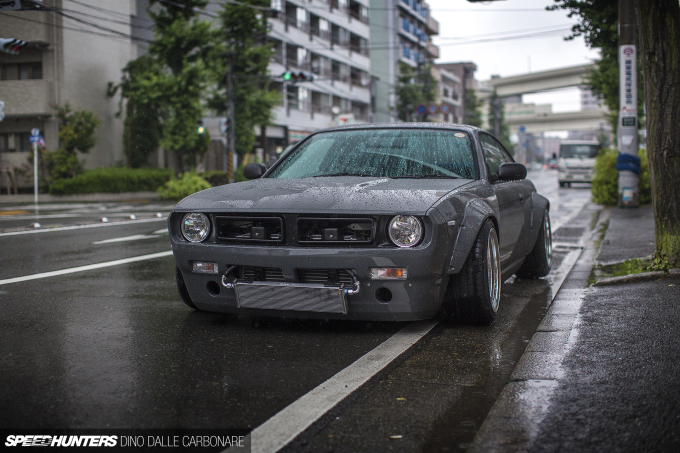 One word here: over-fenders. I don't know what the hell to make of it anymore, but Kei Miura has taken the long-proven motorsport trick of cutting fenders and covering them up with flares to pump a car's track into a true art form. So much so that he makes them for everyone. Now his work and style has taken over the world and I still don't see when or if this will ever end.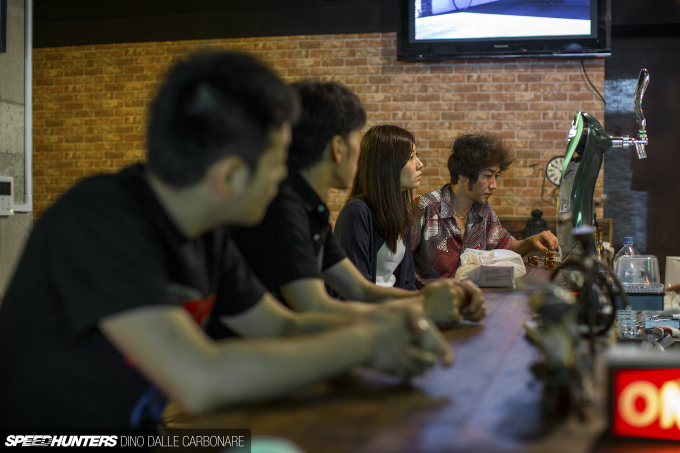 And that's because it's pretty simple. Any car slammed to the ground sporting well constructed and profiled over-fenders will look aggressive and imposing. I'm sure we'll be seeing even more of it in a few weeks at TAS!
Japan is The Night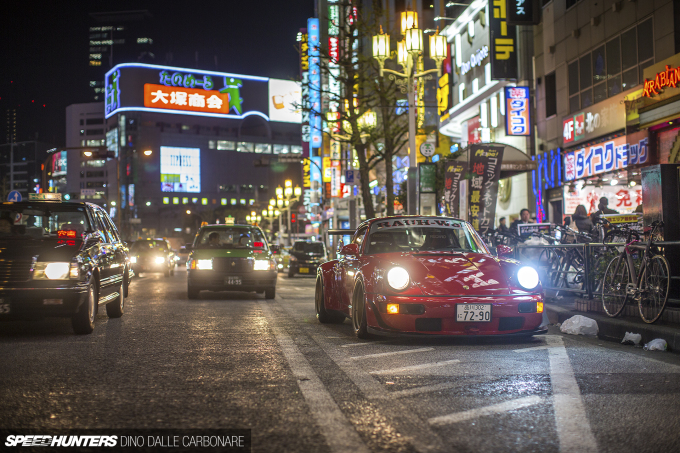 Let's not kid ourselves, nothing can possibly compare to driving a sports car at a decent pace around the streets and highways of Tokyo – or anywhere in Japan for that matter. You see, feel and smell car culture here, driving from parking area to parking area, meeting people, hitting the Wangan, looping the C1 or the Kanjo and then dropping down into the lower roads to slowly drive back home with your adrenaline still pumping from the night's activities.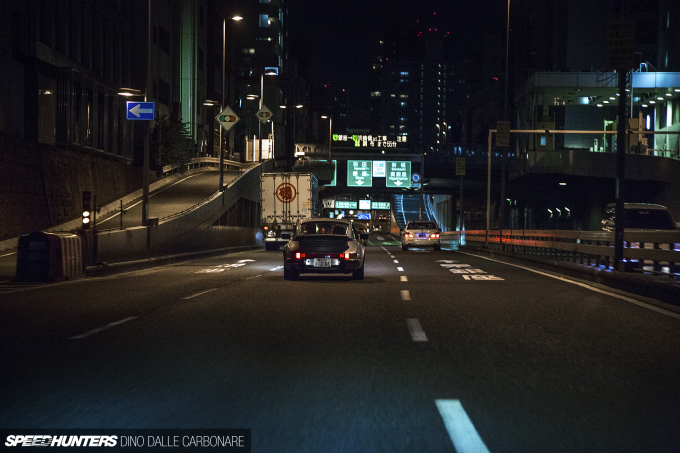 It's addicting stuff, and the more time I spend in Japan the more addicting it gets. It serves as an escape for most; it's what you look forward to the whole week, it keeps you going and fuels that passion we all share. The night keeps the energy alive.
Japan is Kyusha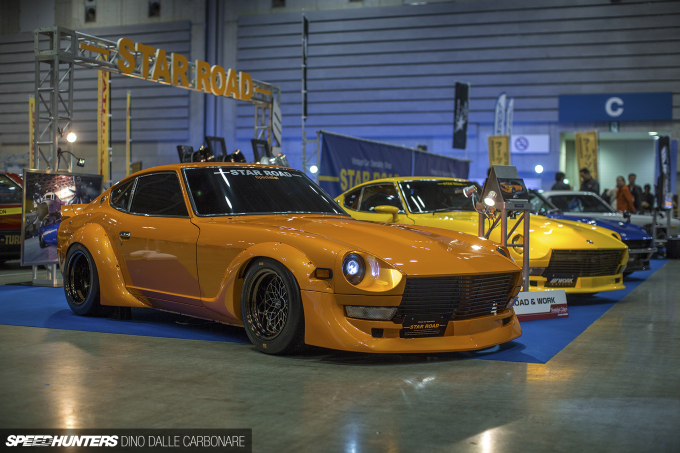 The older they get, the cooler they become! I find it funny that as the tuning industry in Japan has hit a bit of a wall and is struggling to evolve and keep innovative products coming, those companies catering to older cars seem totally unaffected. It probably spans from the fact that owners of these cars are willing to pour a hell of a lot of money into them, but I've never seen a scene move as fast as this, and during the course of 2015 it has gotten even stronger.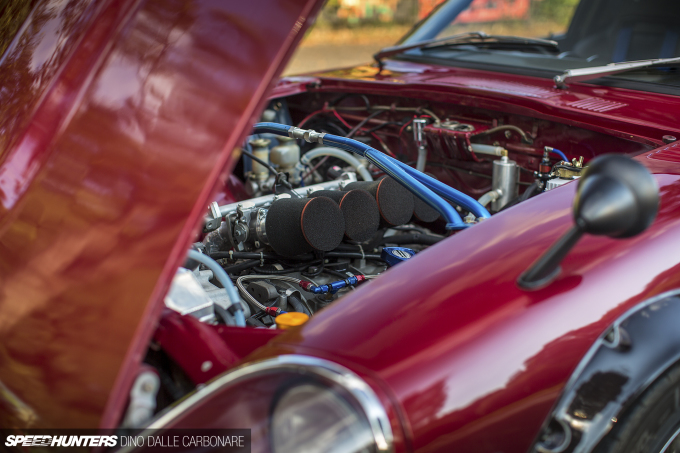 People and shops aren't afraid to experiment, and the result is that we get some incredibly cool cars to share with your guys.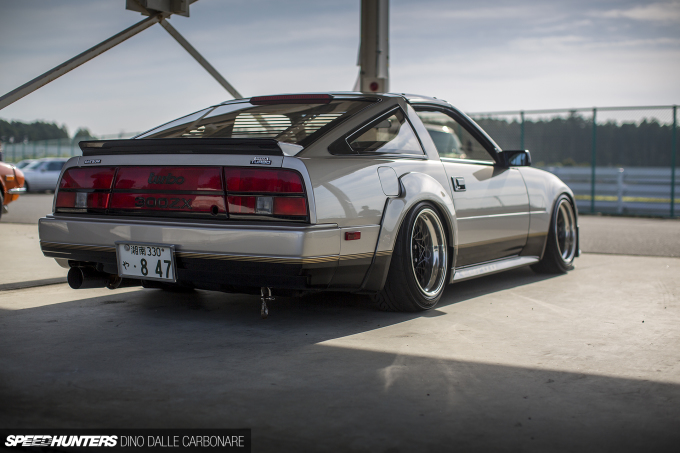 The best thing for me is rediscovering older cars. It might not be a kyusha quite yet, but this well-appointed Z31 received a hell of a lot of love from both myself and you guys after I spotlighted it in Sodegaura back in September.
Japan is Custom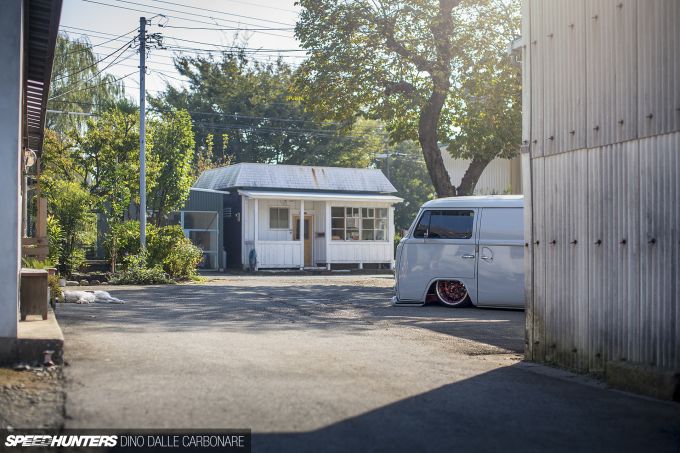 I've been exploring Japanese car culture for so long now, but I always tell people that I still don't feel like I've even scratched the surface. Away from the big names that foreign media always love to focus on, there are tiny little shops, often one-man operations that churn out some of the most amazing creations that I've come across in Japan.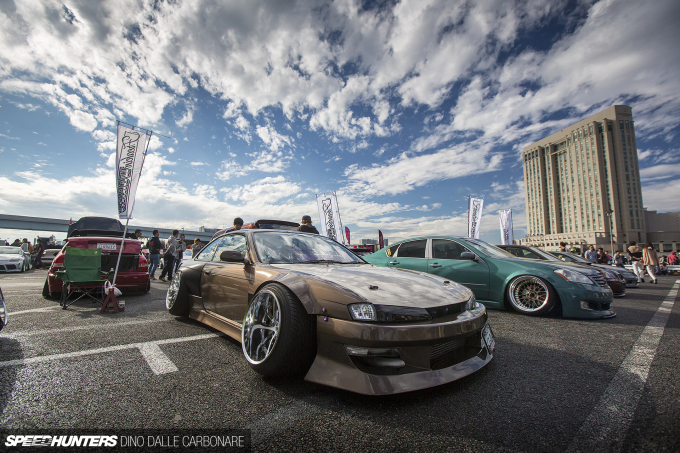 And the custom side of the JDM world always throws you some curve balls, as people push themselves to go wilder, impress more and just do things that have never been done before.
Japan is The Future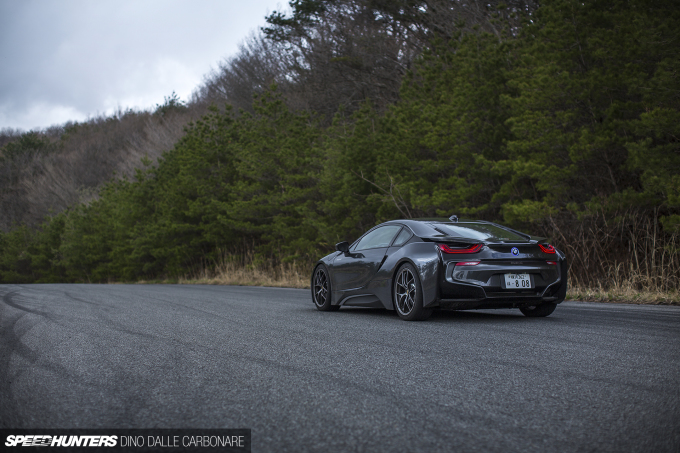 Japan for me represents car culture in a 360-degree kind of way; it's not just all about domestic cars. For example, the Japanese continue to triumph in perfecting imported machinery too, creating their own style and making it it recognisable and accepted to the rest of the world. Studie AG is a great example here. It's become a true brand after its 20 years in the business; it gets BMWs looking and performing just right, and sporting their seal of approval gets you kudos.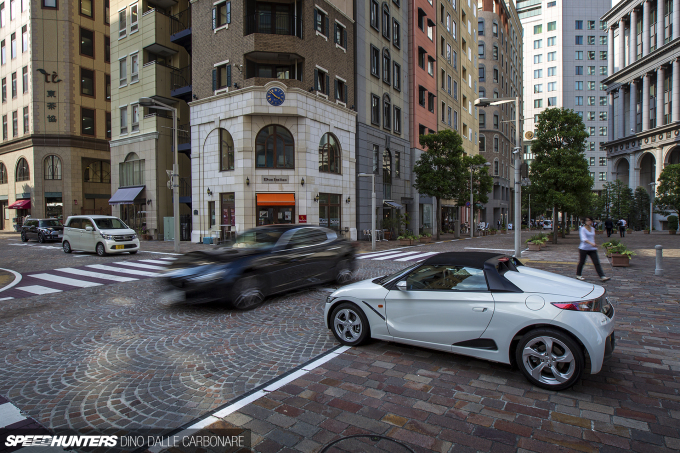 And after a curious decade where most Japanese manufacturers have totally neglected performance car enthusiasts, it seems they are slowly coming around. 2015 was a a great year for this; the release of some great cars and the promise of many more others to come.
Maybe this newfound drive to cater to those that just like driving for the sheer fun of it might force other manufacturers to respond. After a tough period of change and confusion, I think 2015 has shown us that Japan's future is very bright indeed.
Dino Dalle Carbonare
Instagram: speedhunters_dino
dino@speedhunters.com