I think I might have found the perfect car to offset the controversial slammed and cambered-up ND Roadster I spotlighted within my StanceNation Odaiba show coverage last month.
Garage Kagotani has worked hard to tighten up and perfect its new-gen Roadster demo car, and now balance across the online automotive universe can finally be restored.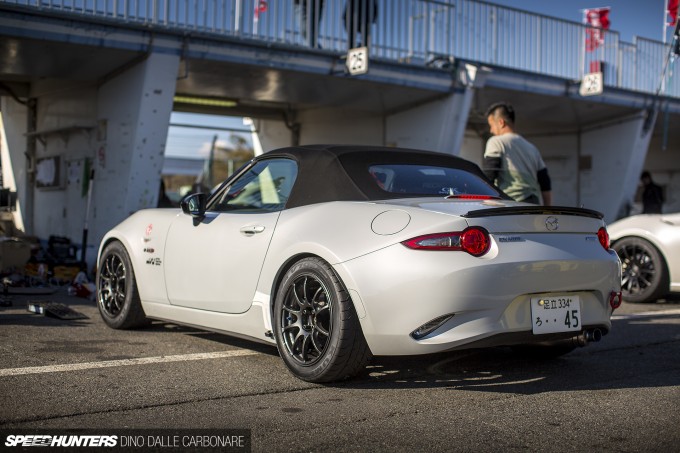 But jokes aside, this is what Speedhunters stands for, and at times I end up featuring 'challenging' cars. Call it an exercise; you don't have to like everything you see, but you have to try not to judge and take it all as being part of the car culture. So take a look at the car above – it's been created for the sole purpose of seeing what a stock JDM ND is able to achieve in a time attack environment like the Rev Speed Super Battle.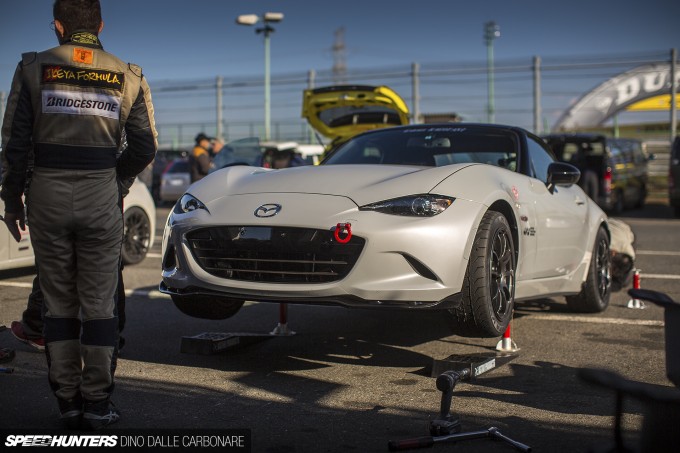 This was the car's first proper outing after a little testing, and it seemed to be doing rather well around Tsukuba Circuit. To get a better understanding of what the Saitama-based workshop has done with the Roadster, I hung around the Kagotani pit area for a little bit, and took a look at the various initial improvements that have been made.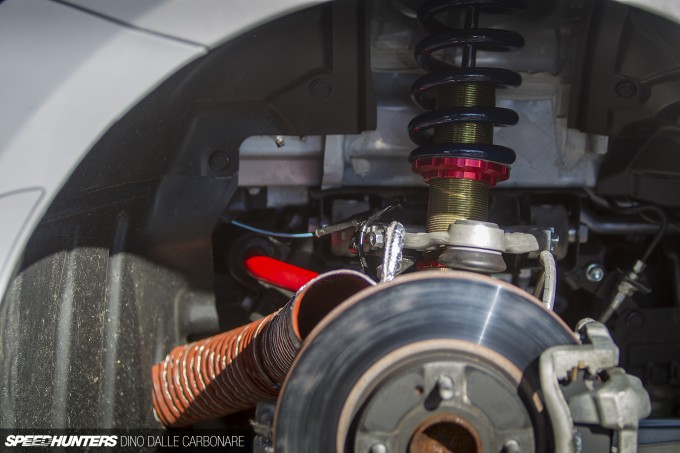 With the Mazda built for serious track duty, the first order of business was to fit a set of coil-overs adjustable both in compression and rebound. Thicker anti-roll bars have also been added to help cure the usual roll that plagues every Mazda.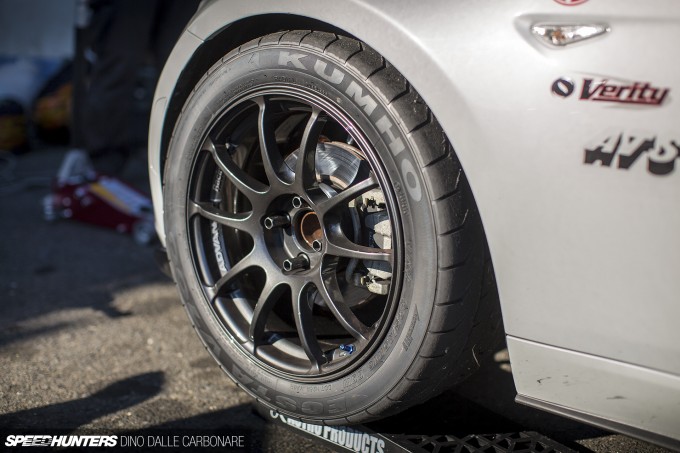 Kumho Ecsta V700 street tyres bring some more grip to the overall package, and they're fitted up on lightweight, forged Yokohama Advan Racing RZ-DFs with a set of spacers to bump the offset.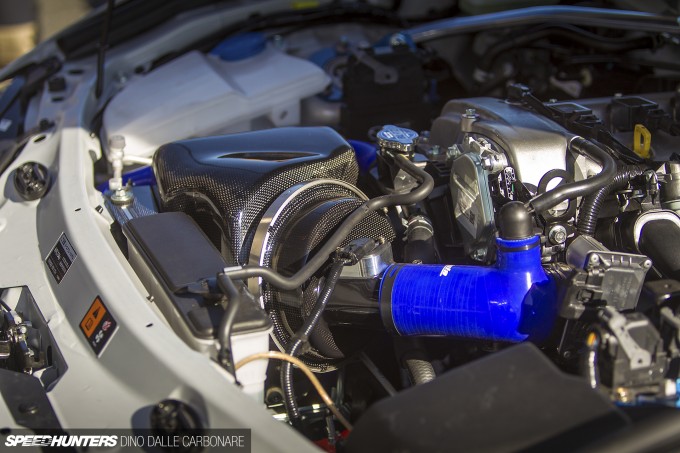 Being a Japanese market car there's only a 1.5-litre engine under the bonnet – a curious move by Mazda considering the rest of the world gets a 2.0L. That said, Garage Kagotani has attempted to make the best of it, fitting an AutoExe carbon air box to help improve the intake side…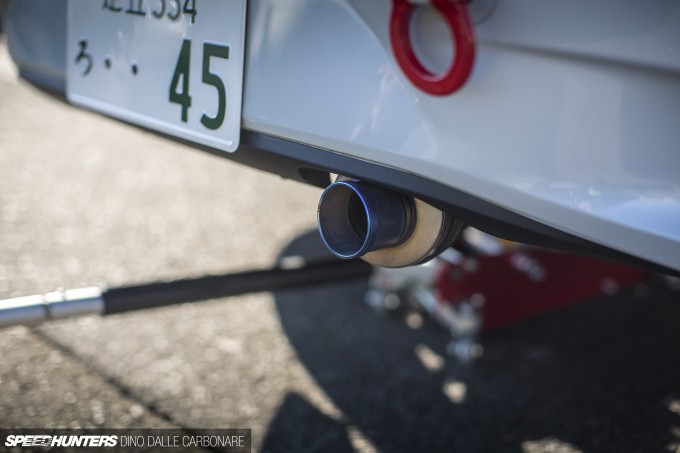 While a one-off titanium exhaust system liberates a couple of extra horses while creating a much sportier soundtrack.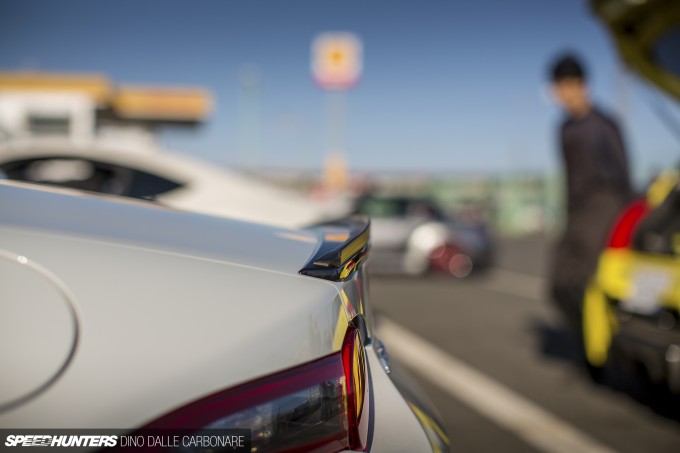 A small trunk spoiler is the only aero addition, and it's there to alleviate potential lift caused by the rounded-off shape of the bodywork at the rear.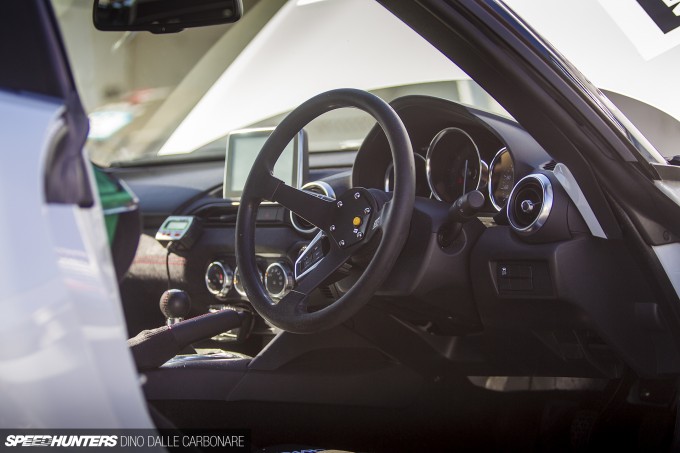 A deeply-cupped Sparco steering wheel joins a lightweight race bucket seat; the cockpit doing away with the passenger seat for a further drop in weight.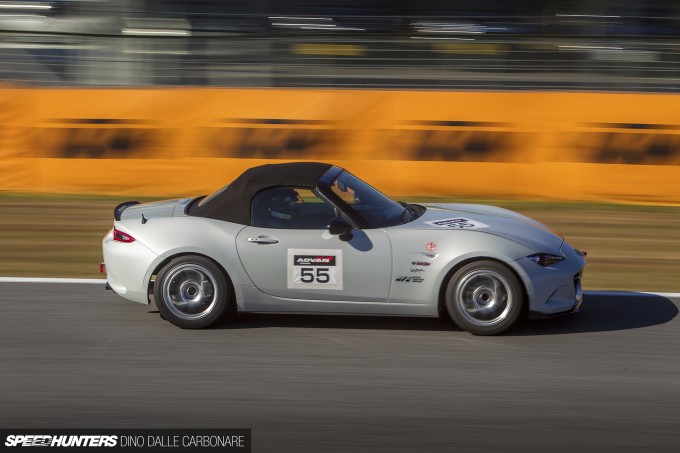 Its 1'07.070 lap time is pretty decent and was the fastest out of all the Roadsters present on the Rev Speed day. To give you an indication of what sort of result this equates to, back in the day a stock R34 Skyline GT-R would lap in the 1'05-second zone with Keiichi Tsuchiya at the wheel. So, not bad at all then, right?
Dino Dalle Carbonare
Instagram: speedhunters_dino
dino@speedhunters.com