If you've been following my recent posts, you might have picked up on a rather distinct change in personal taste that I've been experiencing over the last few weeks. It's not that I've suddenly started disliking a particular style or build, rather that I've just begun to appreciate another kind that little bit more.
I have to be careful as possible with my words, as someone will always try and twist them when you write online – even when you have the best of intentions or don't intend to imply any malice. It always seems that some people just want to be offended; but that's another discussion for another day. What I want to talk about is something that some of you have picked up on, but maybe not in the way I would have thought. That is, the age-old cry of 'built not bought.'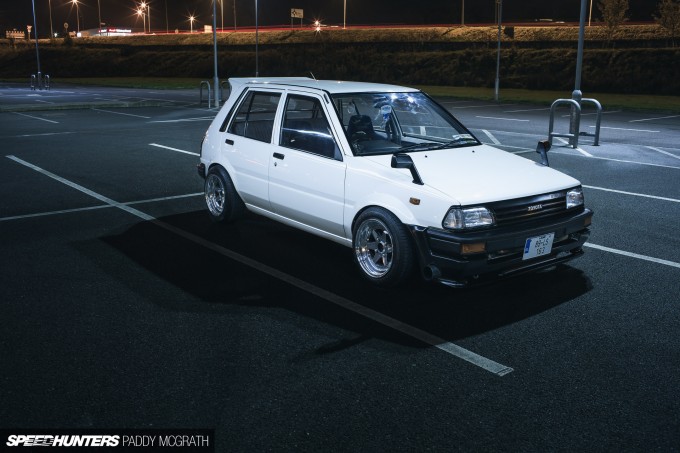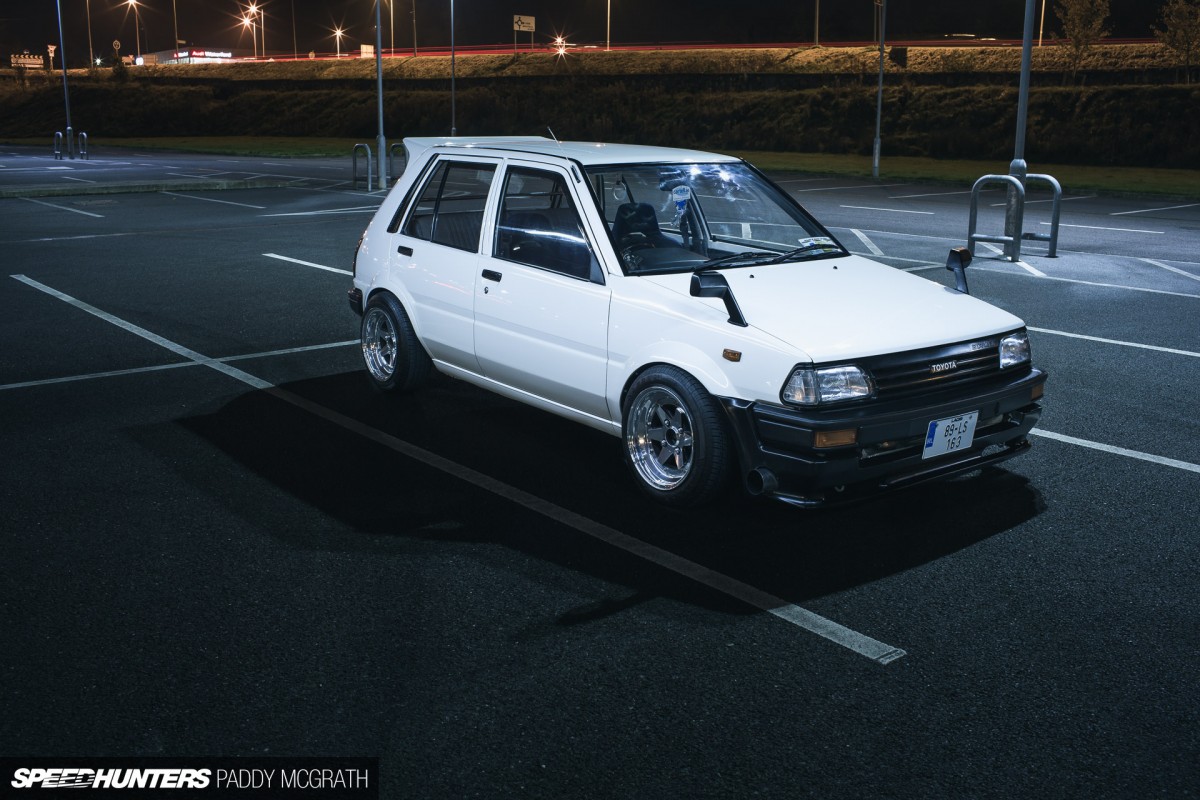 A lot of the cars that I've featured recently have been on the more humble side of things than we are probably used to on Speedhunters; we've been spoiled by a lot of builds around the world and how far both individuals and companies are pushing things. Of course, this is no bad thing at all. I'm happy to see these cars and I look forward to watching people continue to strive to outdo both others and themselves. But, I think it's reached a stage where it has become almost impossible for the average person to relate to many of these cars. We can admire them, sure. I can only speak for myself here, but a big part of my car passion is being able to look at what someone else has done and try to figure out how I could incorporate something similar into my own car. For that reason, I'm more interested in how a guy has routed some ducting to help keep his brakes cool than how someone else has managed to fit a W16 into the back of a Beetle. Although that would be pretty awesome…
It's these sort of humble builds where a person has had to rely on ingenuity to solve a problem rather than a seemingly endless budget that I enjoy so much. Or where a person dedicates themselves to learning a craft to complete a project – that's such an impressive attitude to have in life. That mindset of not allowing anything to hold you back and leaving any excuses at the door. Nobody ever said that cars were easy, but they are a great test of a person's character. Do you throw in the towel and sell the piece of sh*t, or do you persevere and build your dream car?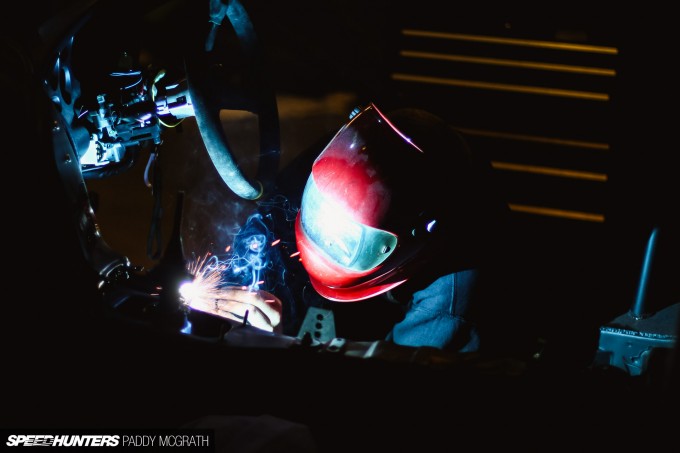 Some of you though have mistaken this for an attack on those who choose to pay someone to build their project; but this couldn't be further from the truth. It also creates this awful mindset that a car is somehow less worthy if you've used a skilled professional to either assist or complete a car for you. I call it awful because it creates a needless stigma and puts good people's jobs at risk. That guy at the end of your street might have paid his local mechanic to 2JZ swap his Civic, but he's also helped his mechanic pay his mortgage or put food on his family's table. The same goes for the guy who has spent the last five years restoring his classic Lancia in his home garage, but needs the skills of his local painter to do justice to the hard work that he put in himself. There's no shame in getting help. One of my favourite lecturers in college once that told me that the key to success isn't being able to do everything, but knowing who to go to when you need them.
I know some will argue that anyone can pick up a basic tool set and learn how to wrench on their own car; and whilst that's true to a certain extent, some people are better suited to mechanical work than others. Some people simply don't have the time to learn, others aren't willing to risk doing damage to their own car or some people own cars where the manufacturer has made it all but impossible to work on a car yourself without special tools or a trip to a dealer. Despite what some people might think, there are things more important in life than cars. People with families to support will probably be the first to tell you that. So, should these people just ignore their love for cars because they don't have the skills or time to build it themselves? Of course not. Before someone points out that I just said to leave your excuses at the door, well, there are excuses and there are reasons in my book. One is legitimate, the other less so.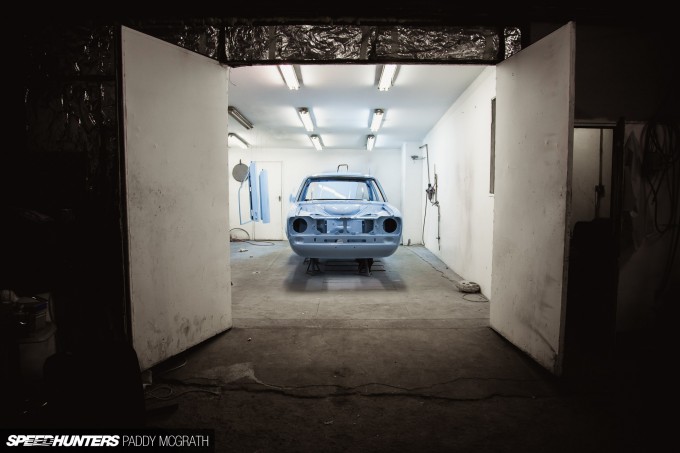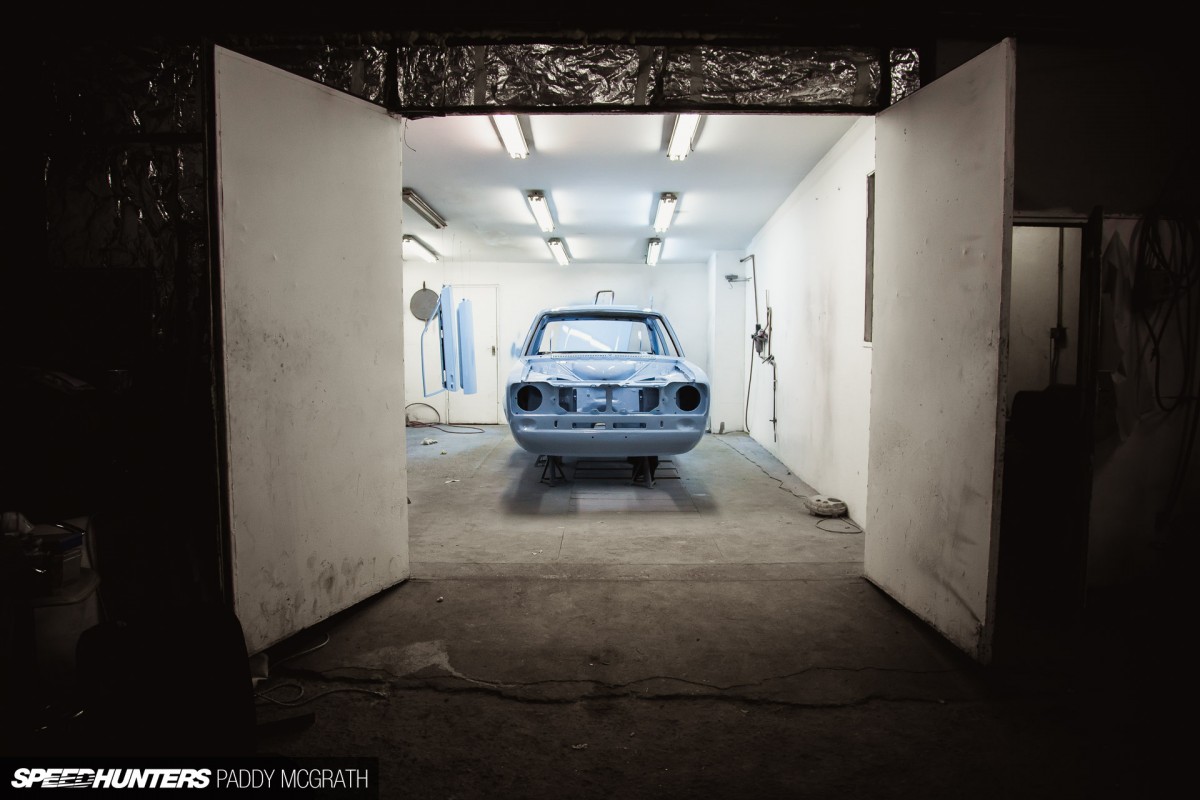 For me, the real decider in how I look at and judge a build isn't if it's built or bought. It isn't the how, but rather it's the why. It's such an important question that we often overlook when we consider a car. Did the person build it for e-fame or did they build it for the most important reason of all? Themselves.
Passion for your car, regardless if it's built or bought, is the ultimate badge of honour.
Paddy McGrath
Instagram: pmcgphotos
Twitter: pmcgphotos
paddy@speedhunters.com