The Lexus RC F hasn't been around for long at all, but that hasn't stopped Beyond Marketing's Gordon Ting from reimagining the exciting new chassis with the latest import flavor.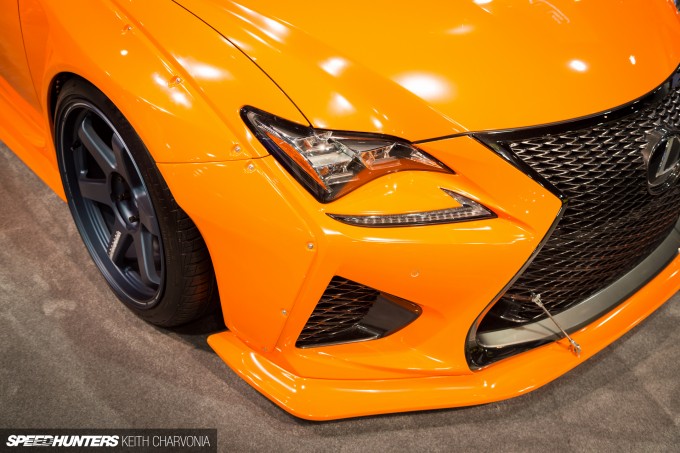 For this Lexus SEMA Show build, the RC F's already radical styling was further enhanced with a Pandem wide-body kit – Kei Miura's latest Rocket Bunny offering.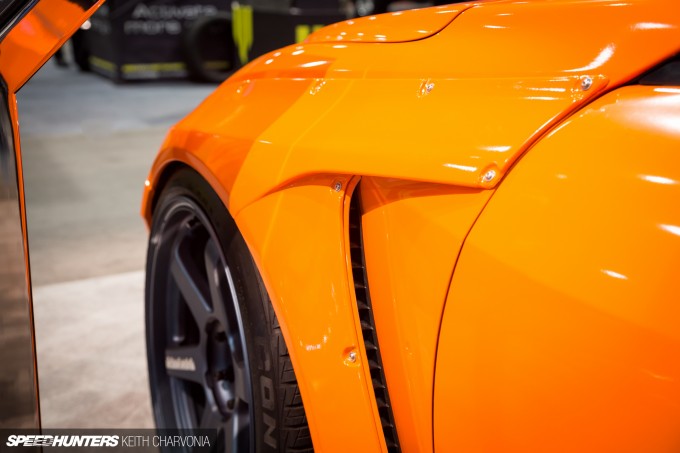 The RC F wears aggressive slot vents aft of the front tires, and the Pandem fenders gracefully adhere to the already functional shape.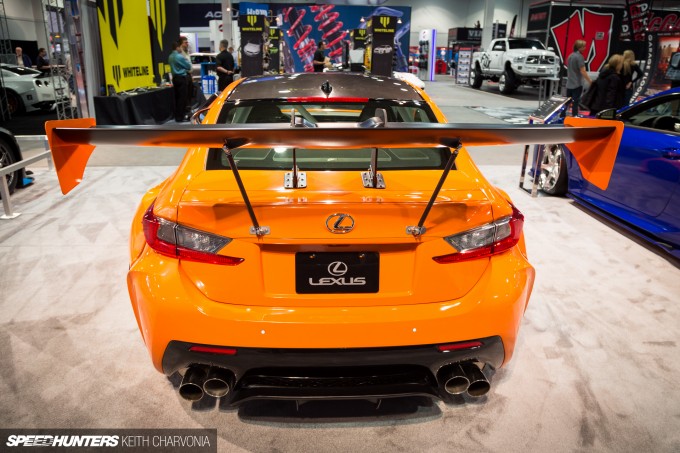 Gordon wanted to make it clear that this is an RC F meant for the track, so a huge downforce-creating wing was added and braced to the trunk.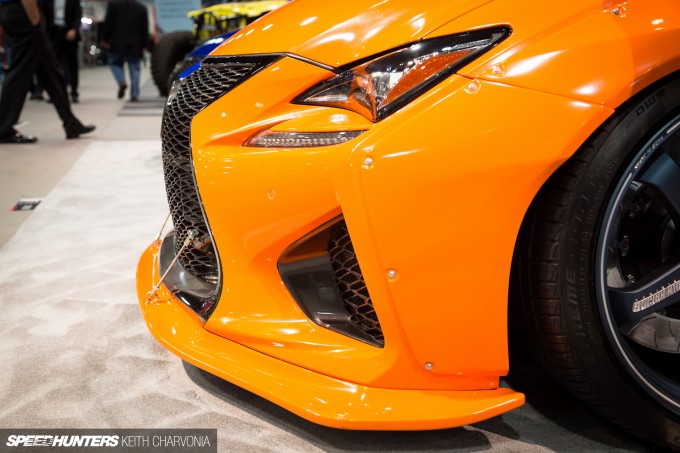 A small front splitter is similarly braced through the front grille.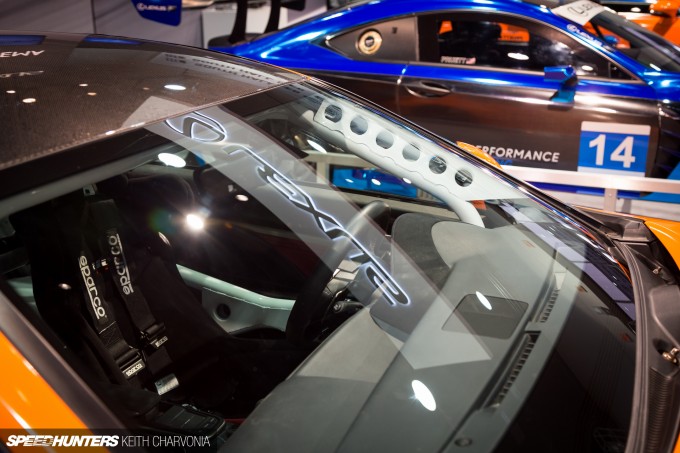 Peering inside, we can see a 6-point rollcage from Evasive Motorsports, along with FIA-approved Sparco seats and restraints.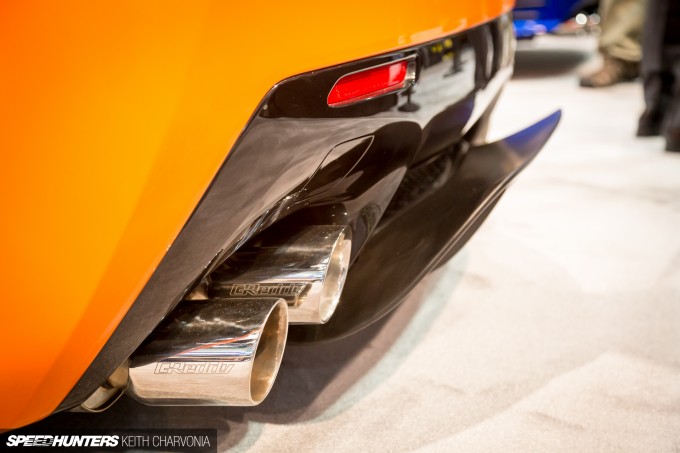 The RC F's 467 horsepower, 5.0-liter V8 already has plenty of grunt, but Gordon went ahead and installed a full GReddy Supreme SP dual exhaust, if anything to amplify the sound of the glorious high-revving eight cylinder.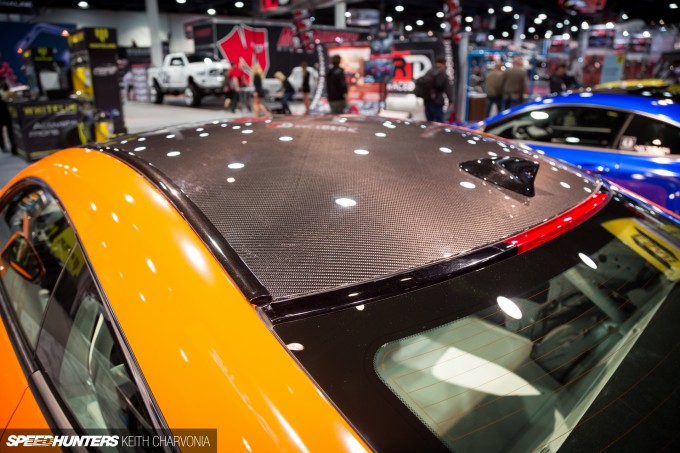 If you spring for the optional Performance Package when you order your RC F, you can even get a carbon fiber roof that's made in the same Lexus workshop as the carbon bits found on the LFA.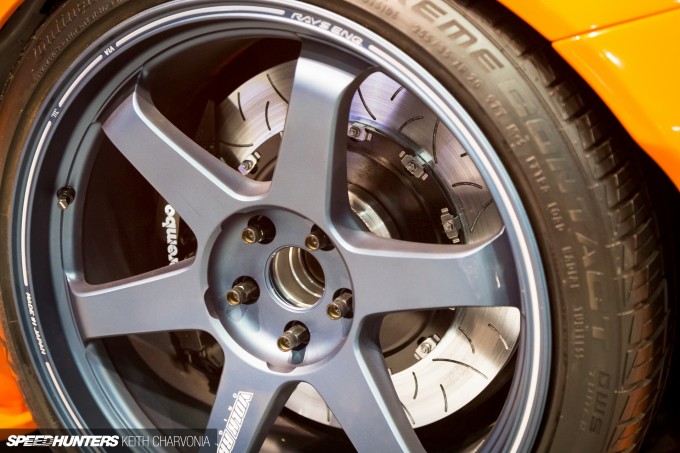 The RC F already comes shod with 19-inch forged aluminum wheels, making an 'upgrade' a tricky negotiation. Very few wheels could be considered such a thing, but in this case 20×10-inch and 20×12-inch RAYS Volk Racing TE37 Ultras do the trick.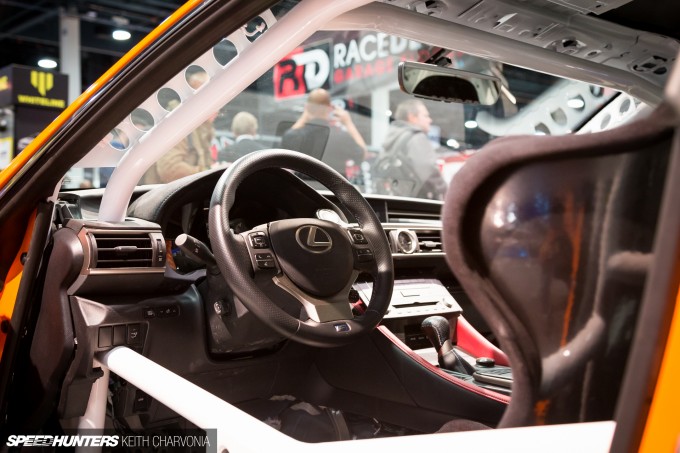 The Evasive-built cage pierces through the brand new Lexus' dash with no mercy.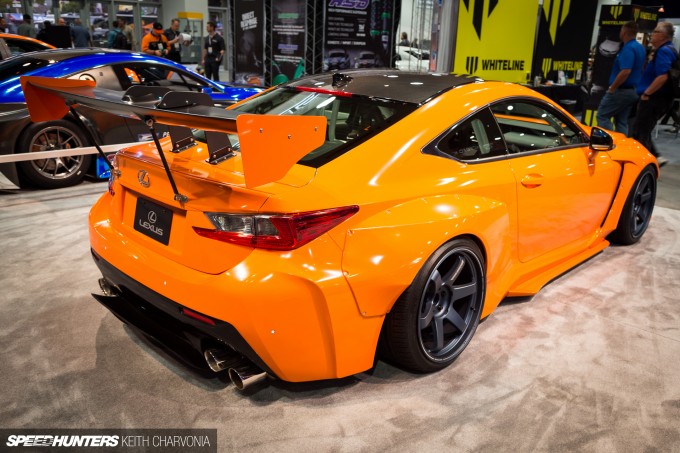 You wouldn't typically mix the words 'SEMA build' and 'track car,' but by carefully curating the right components, I do believe Gordon and his team delivered a legit performance car right to the Lexus booth for SEMA 2015.
Keith Charvonia
Instagram: SpeedhuntersKeith
keith@speedhunters.com
Cutting Room Floor