The Perfect Escape
I say this time and time again, but aren't we so lucky to be able to enjoy car culture the way we do? Isn't it crazy that a Lamborghini Murciélago and a Lexus LFA can battle it out head to head? Heck, motorsport in general is a waste, isn't it? Drifting is probably the worst offender of them all; fire-breathing monsters creating pollution every single pass, and sets of rear tires burned up in two laps.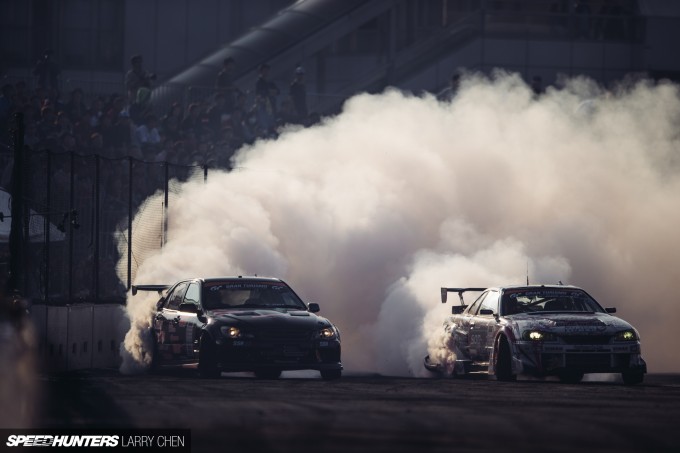 There are just so many more important things in the world that we have to worry about, but that's exactly why motorsport is so valuable. It gives us an escape.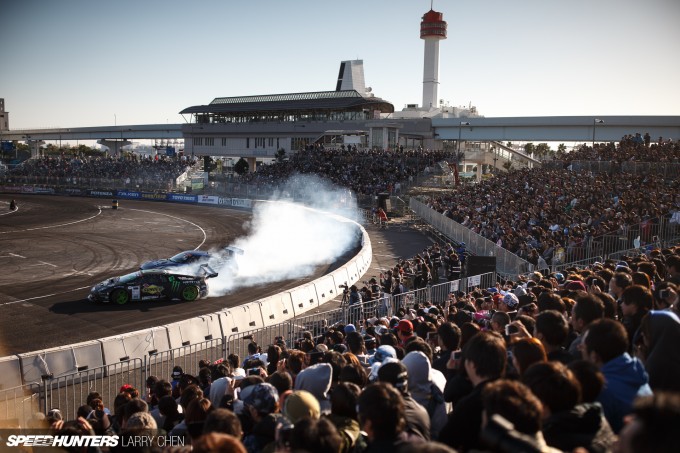 Watching Daigo Saito and Youichi Imamura was an eye-opening experience, and it amazed the crowd like I could not have imagined. Later on, Daigo would battle Masato Kawabata in his Nissan GT-R, which was an equally epic battle.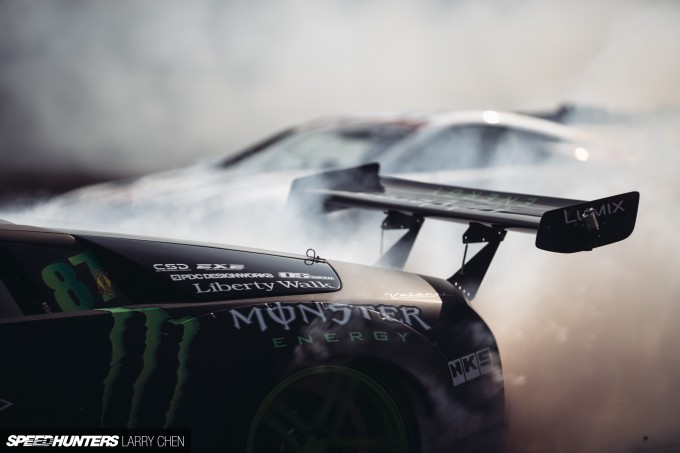 For those few seconds when supercars were battling it out door-to-door, people in the crowd forgot about all their worries and just focused on the awesomeness that was happening right before their eyes.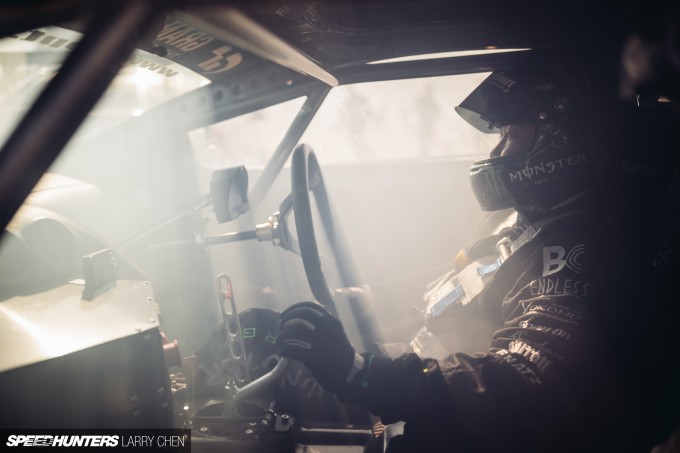 Supercar drifting is not a dream anymore. It's real life, and it happened at D1 Grand Prix's 'Tokyo Drift' in Odaiba just a few weeks back.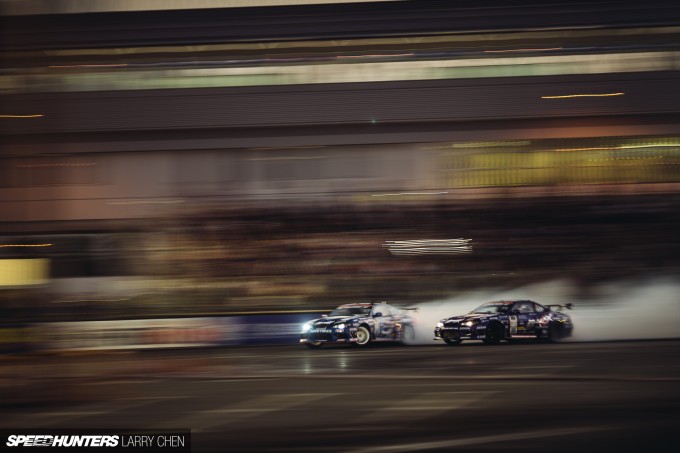 There are three kinds of drift fans out there; firstly, the ones into amateur events who maybe do a bit of drifting themselves, but don't really pay much attention to the professional aspect.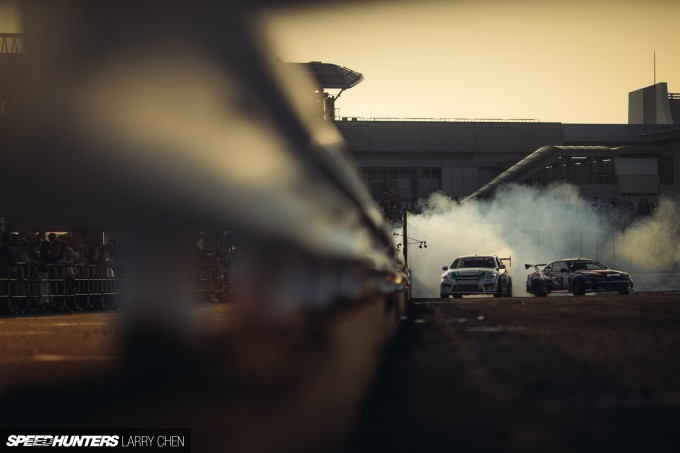 Then there are those who follow the pro side of the motorsport; tracking Formula Drift, D1GP as well as the other established series around the world.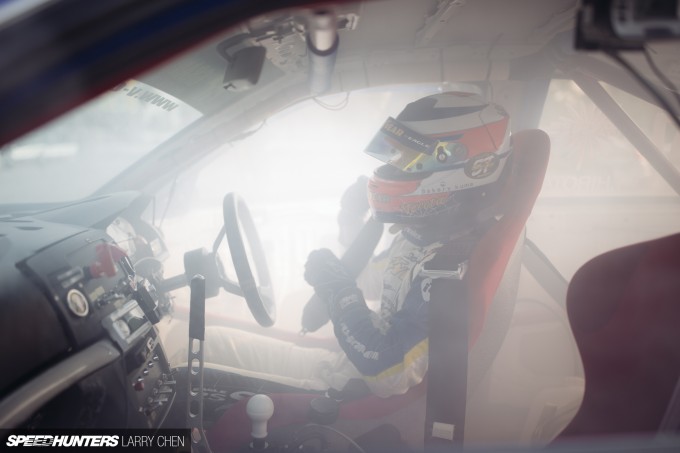 And last but not least, there are the JDM fanboys who think that D1GP is still the center of the universe when it comes to drifting.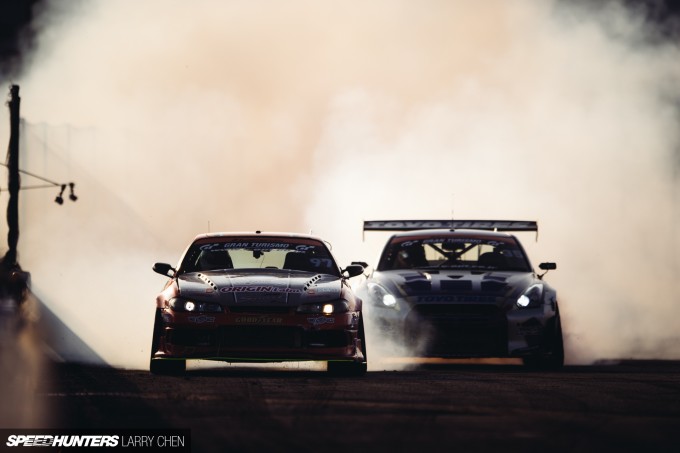 Seeing as I'd never actually had the chance to attend a D1GP event in Japan, I had no outlook on what it was really like. But that all changed in Tokyo.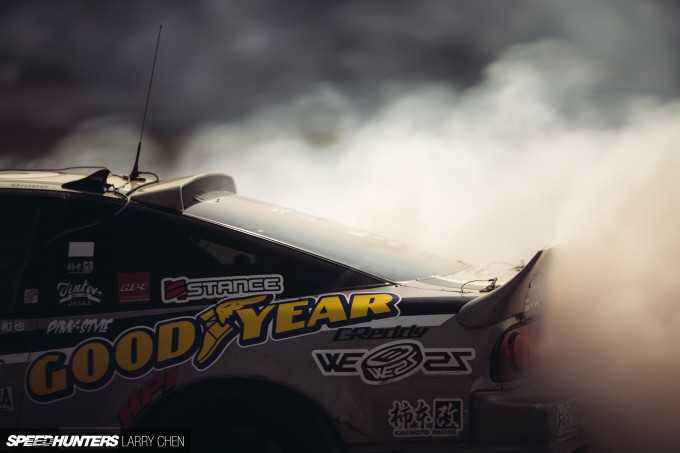 Sure, I followed D1 Grand Prix very closely when the series came to North America; heck, my first ever drift event was D1GP vs. USA at California Speedway back in 2004.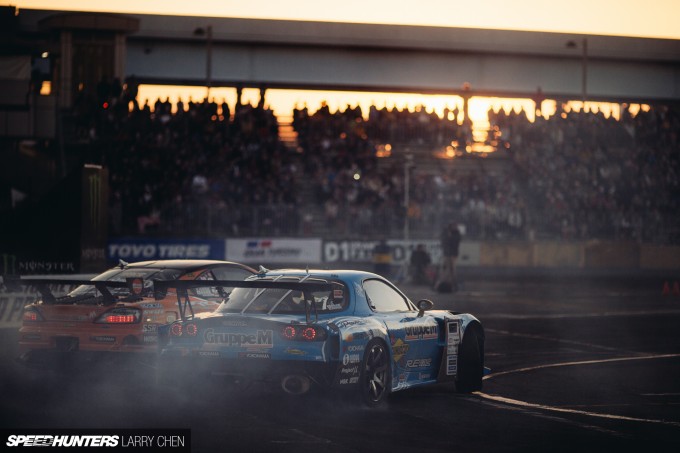 However, the sport has evolved massively since the last D1GP event I attended back in 2009. Although, I could already see the writing on the wall for what the series would become…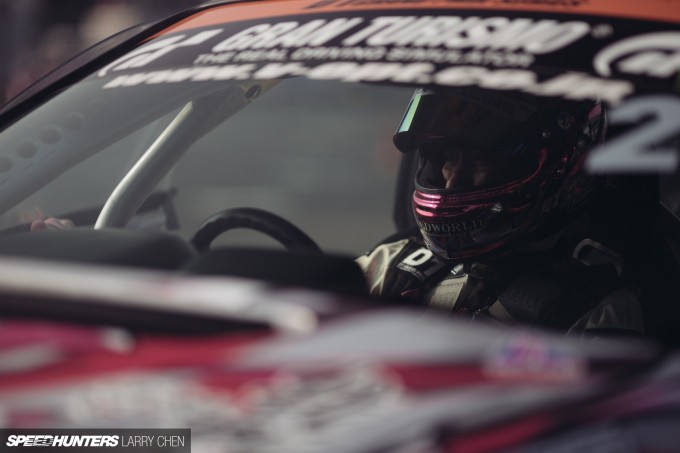 I'll just come out and say it too: D1GP is more of a produced show. It's like watching a live action drama of sorts, with many different commentators.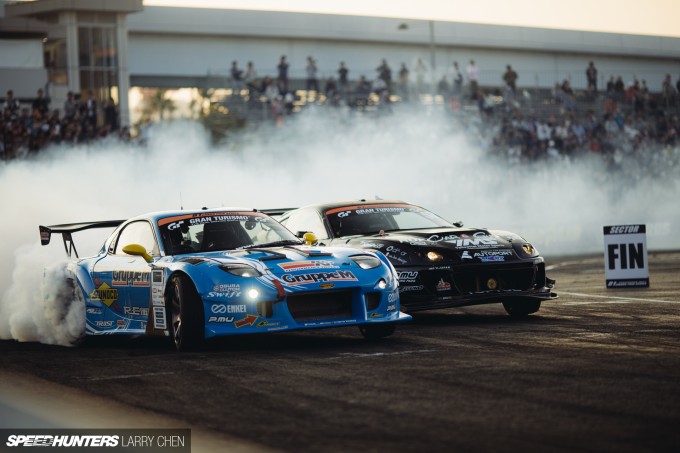 It features elimination brackets, which allow for drivers who got knocked out to re-enter the competition of sorts.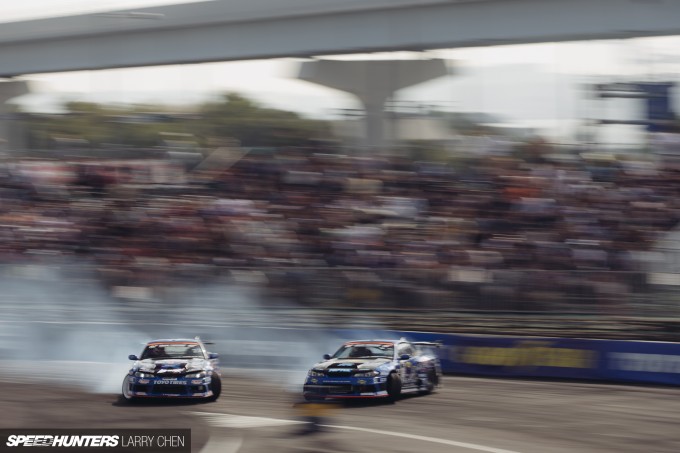 Plus, the event I covered was essentially two back-to-back events held over the course of a weekend. There was so much action and lots of things for the fans to see and do.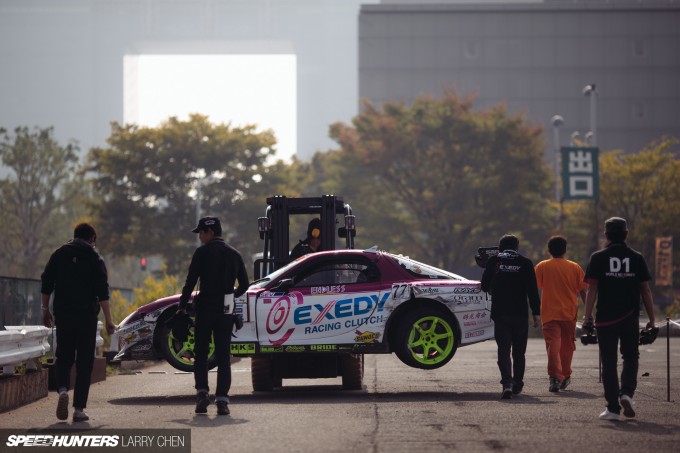 I know this will be a hard pill to swallow for some of you guys, but I believe D1GP is more for the show, whereas Formula Drift emulates a professional racing series, like NASCAR or F1.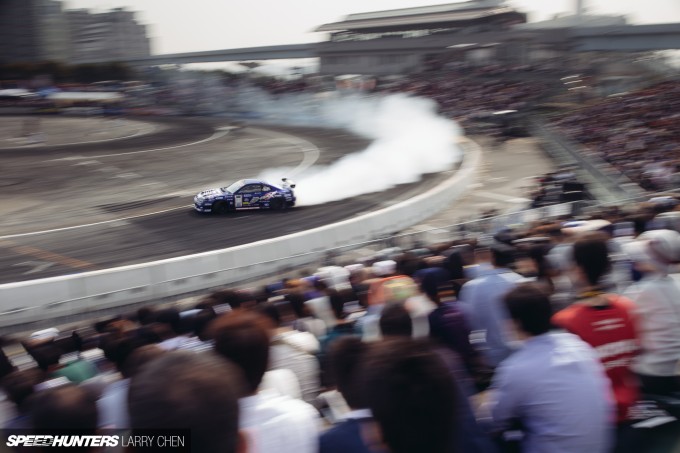 While there are many Japanese teams that have what it takes to compete globally in D1GP as well as Formula Drift, there are only a few that have the know-how and the skill.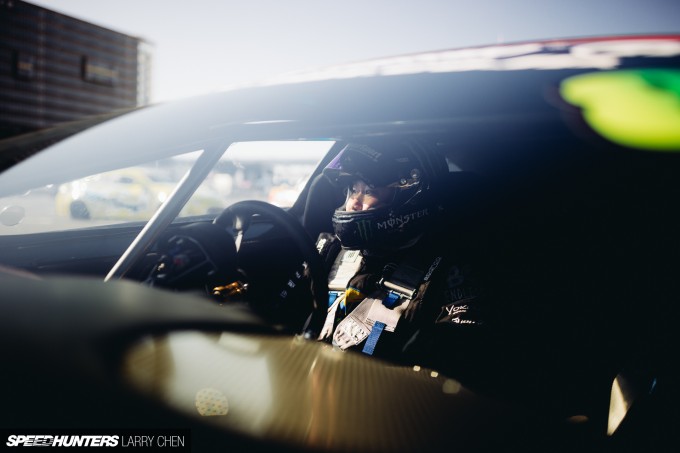 Daigo Saito is the best of them all, and arguably the best drifter in the world. I'll come back to the FD versus D1GP debate in a bit, but let's jump onto his Lamborghini for a moment…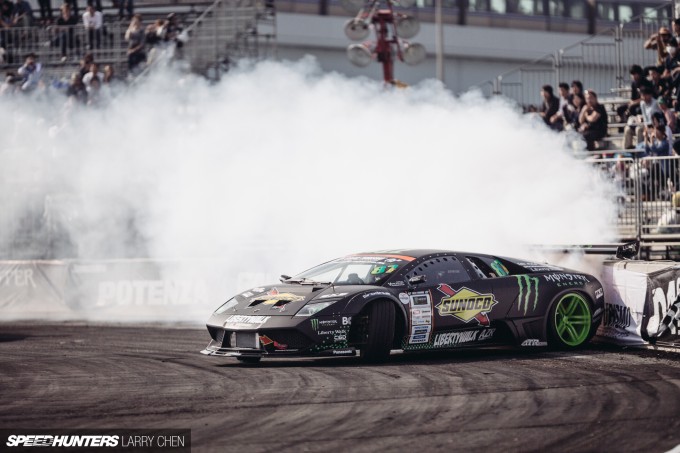 How badass is this? Daigo is just insane. At this second, the bottom of his wing was seriously one centimeter away from touching the wall. I checked afterwards for damage and there was not even so much as a scratch. Was he qualifying? No. Was he in competition? No. This was just a demonstration run. Yes, he is the real deal.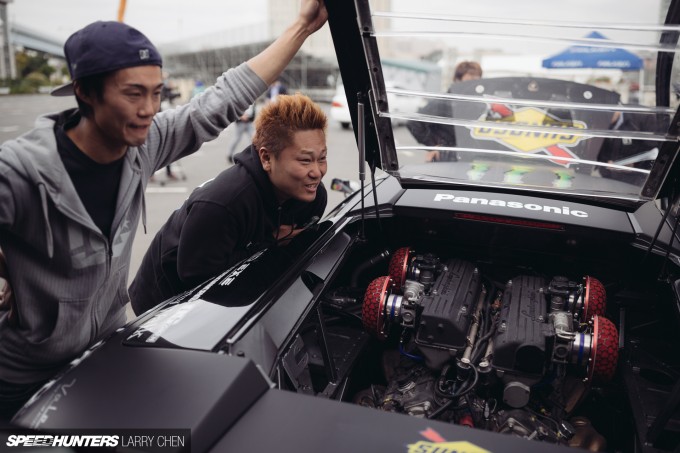 What I found interesting is just how stock the Murciélago's motor actually is. The rest of the car? Let's just say that it's extensively modified.
Fun Haver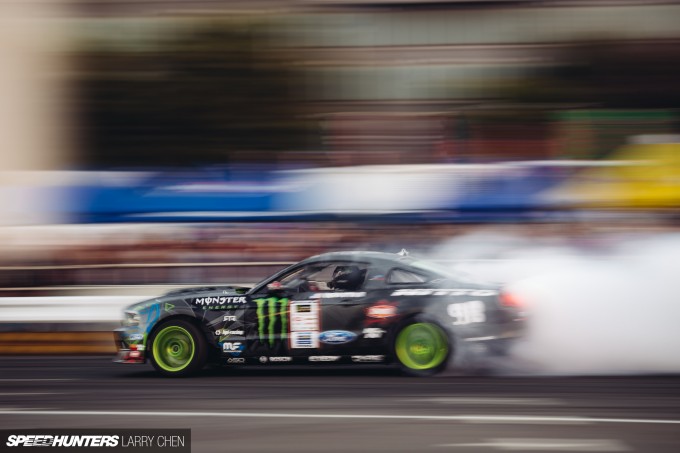 So what was Daigo doing with his Lambo drift car if he also had his Toyota Chaser on deck? Enter Vaughn Gittin Jr. the professional fun haver.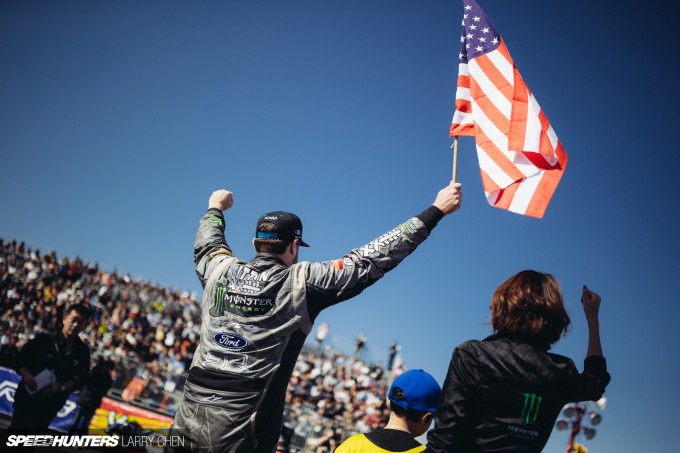 Monster Energy figured it would be a great opportunity to showcase its new team by having them do demos over the course of the Tokyo Drift weekend.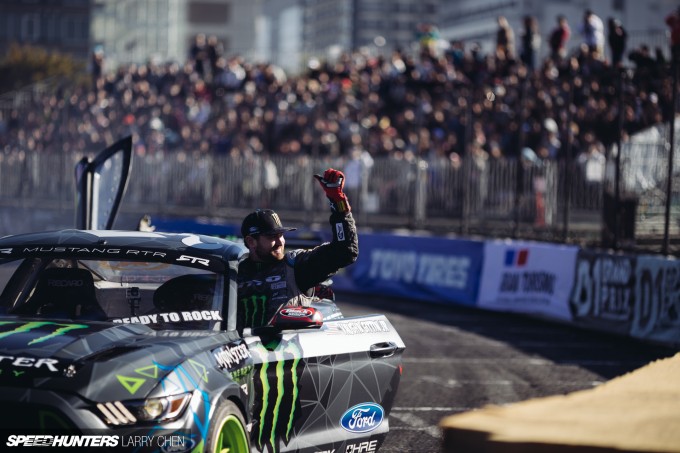 It's been Vaughn's dream to come to Japan and compete in the D1 Grand Prix ever since he won D1GP vs. USA back in 2005. For the final round of the 2015 series at Odaiba, he finally had a chance to compete in the D1GP World Champions exhibition match on Sunday.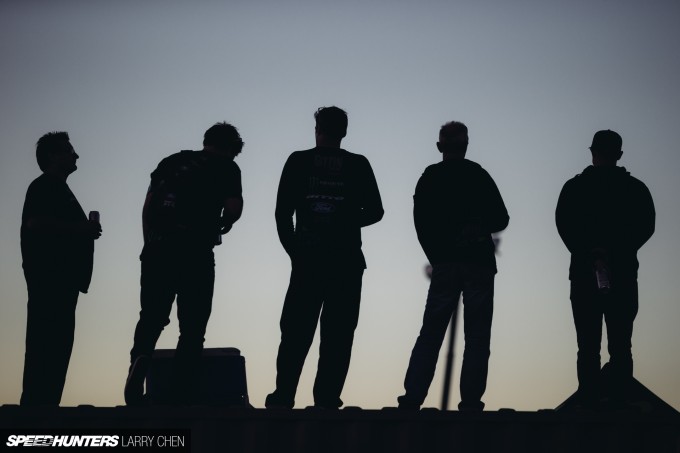 Of course, Vaughn brought out his entire team, who have traveled with him all over the world.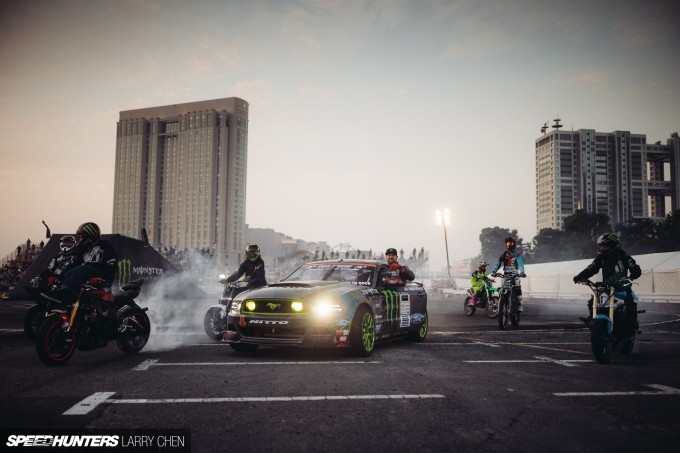 It's just like Vaughn to have the ultimate drift and jumping bike posse. There is no better way to roll in Japan.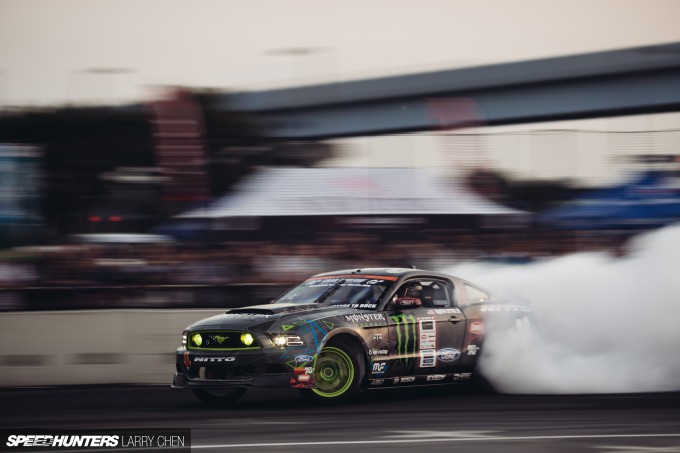 While there are a few V8-powered drift cars in D1GP, Toyota 2JZs are the engine of choice for most. It was actually refreshing to hear a V8 out on track.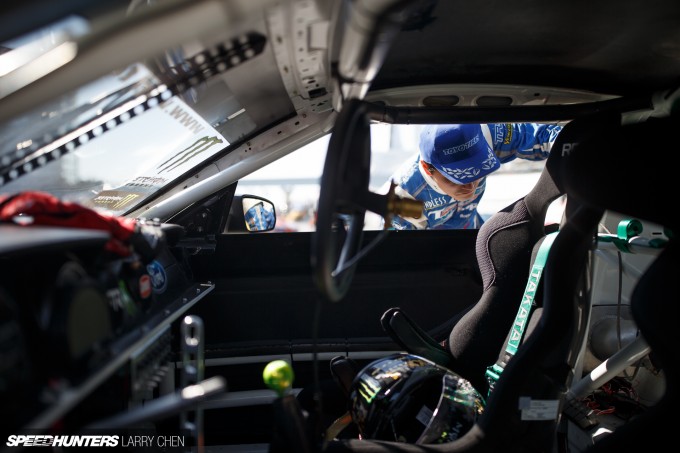 What I thought was cool, was how interested in Vaughn's car everyone was.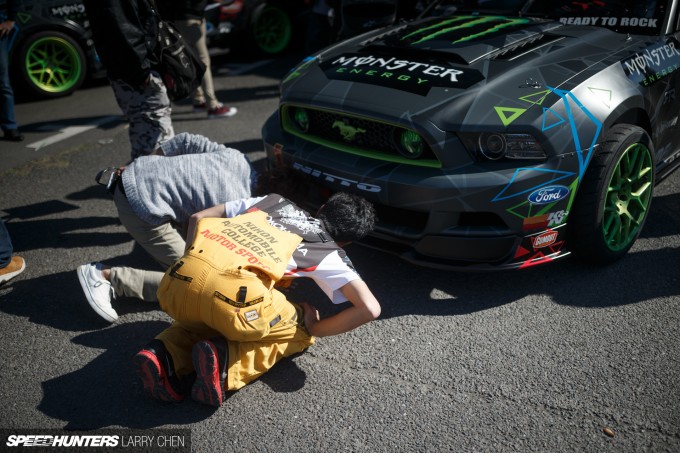 It seemed like there was a non-stop stream of mechanics and drivers stopping by for a closer look.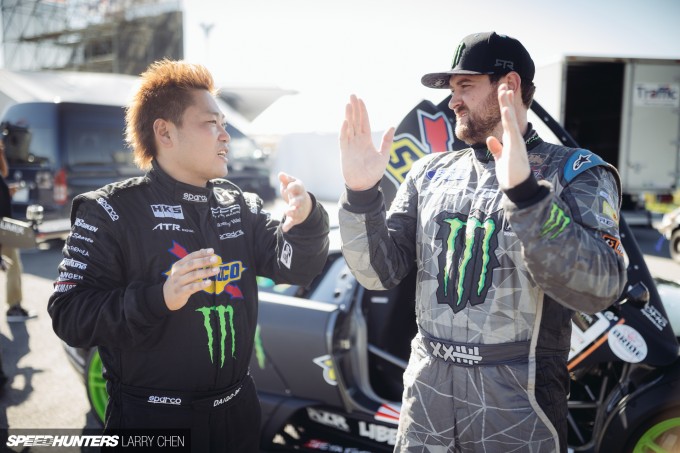 What an odd couple, right? Who would have guessed these two would eventually become teammates, let alone very good friends.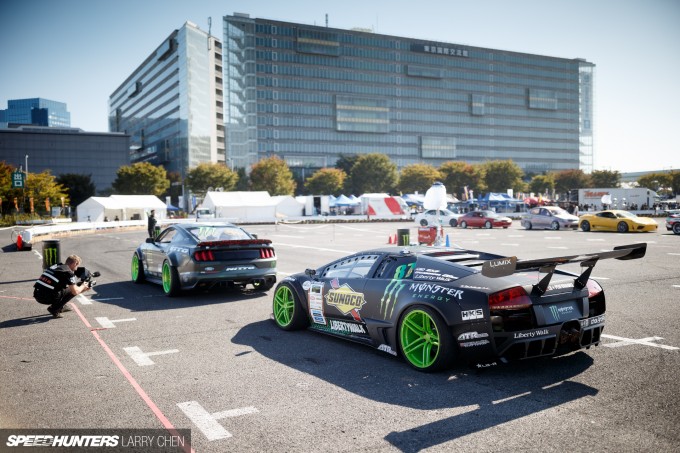 But somehow, the odd couple works out. The crowd absolutely loved it too. I'll let Vaughn talk about his experience in his own blog.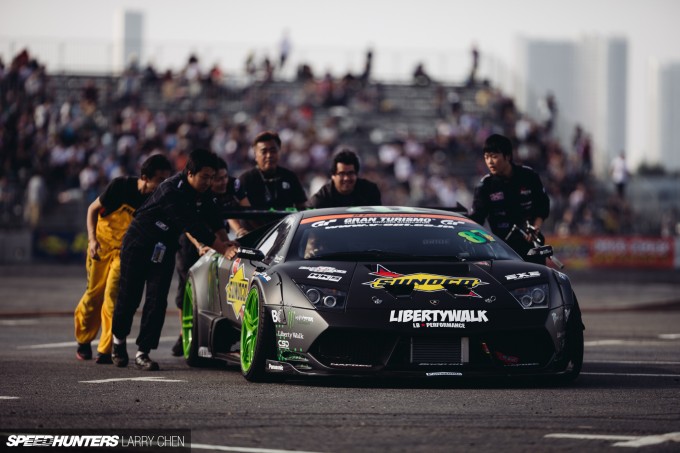 You guys can bet that I found time to do a full car feature on this beast, and it'll be dropping shortly.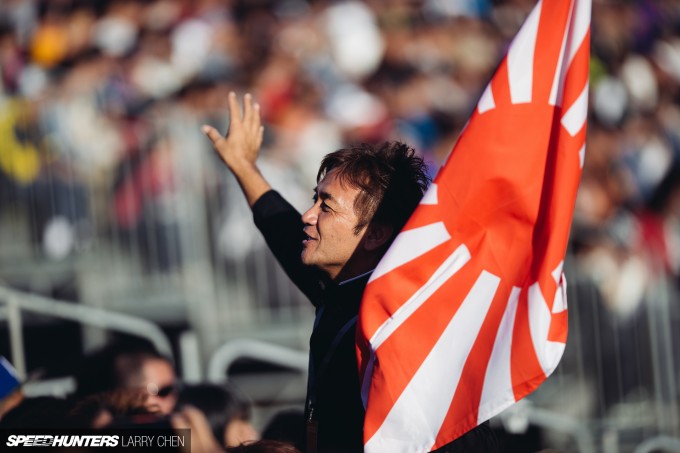 Liberty Walk's Kato-san was on hand with a cheering squad every time Daigo brought the beast out.
A Kid Again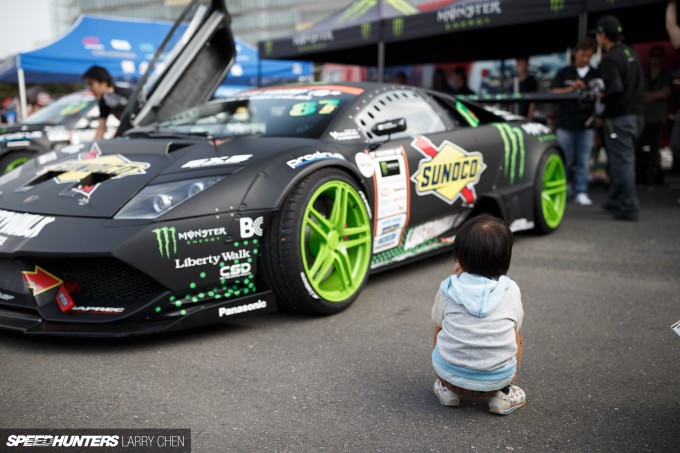 While it's fun and appealing to get cool action shots all day, often I'm just looking for that one moment that speaks volumes. I'll let the picture speak for itself, but wow, that little kid must not have been a day over 2 years old, and he was totally spellbound by Daigo's car.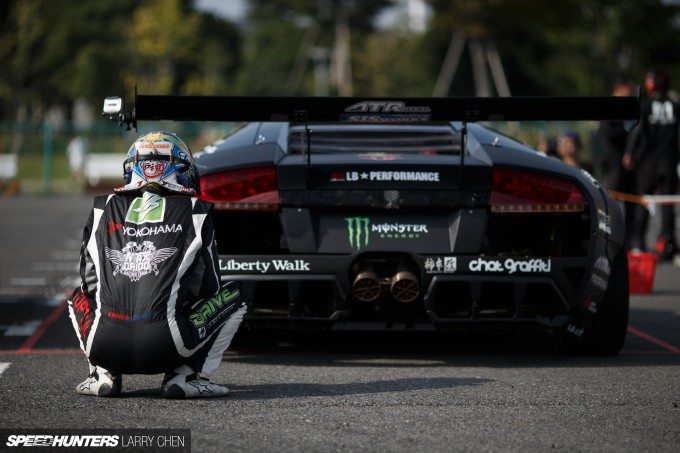 It seems like some things just don't change. Young or old, once a car culture fan always a car culture fan – even if you're of the most seasoned variety, like Manabu 'Max' Orido here. This was actually Orido's final D1GP event as he's retiring from drifting to focus on sports car racing. Even though he's a drift veteran, here he is pictured acting like he's not a day over 2 years old.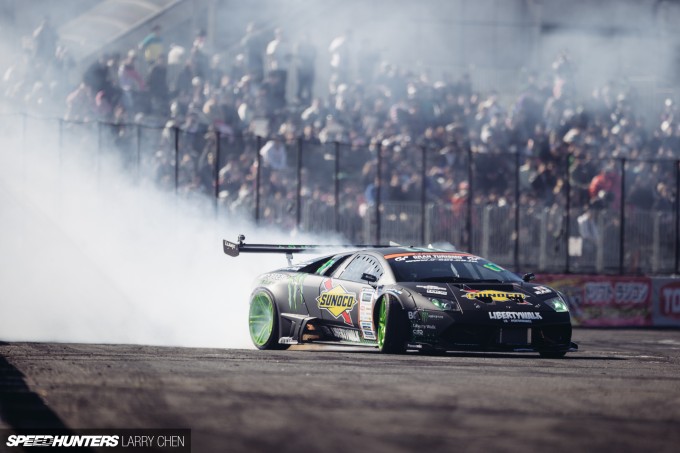 Of course, the one question on everyone's mind was 'how does the Lambo drift?' Quite amazingly I'd say. The real crazy thing is how Daigo can even see out of the cockpit.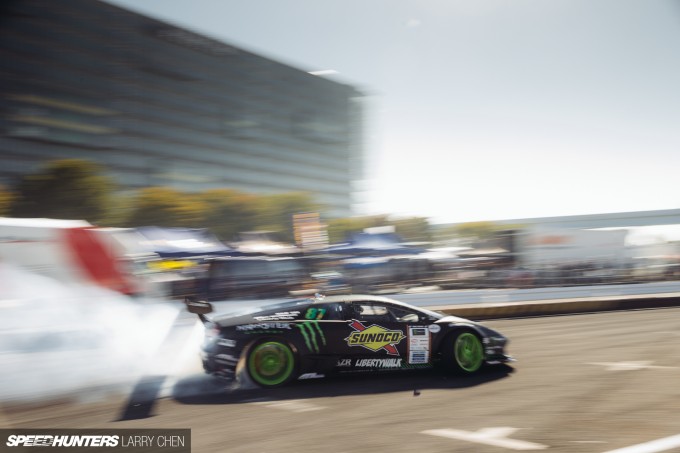 I shoehorned myself in the driver's seat and could barely see anything at all. I couldn't even imagine trying to drift the darn thing.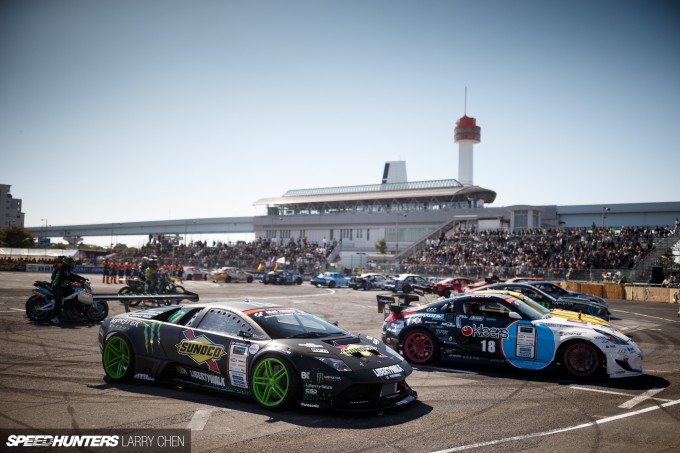 So back to Daigo Saito being one of, if not the best drifter in the world…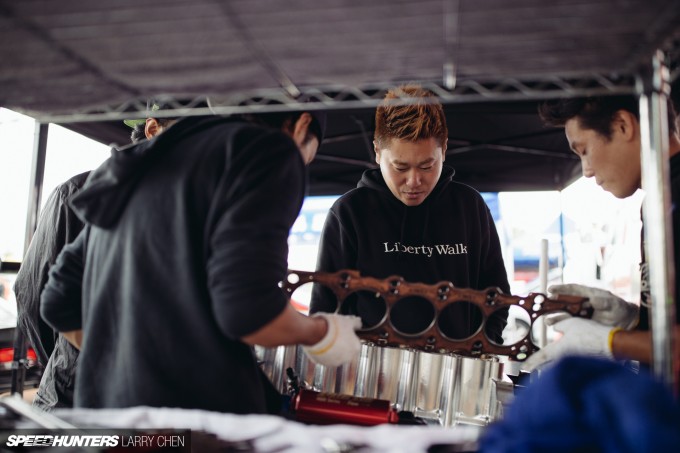 Very few competitors in the D1GP are as prepared or have the knowledge that Daigo does. He's not afraid to push the envelope when it comes to technology and advancing drifting as a whole.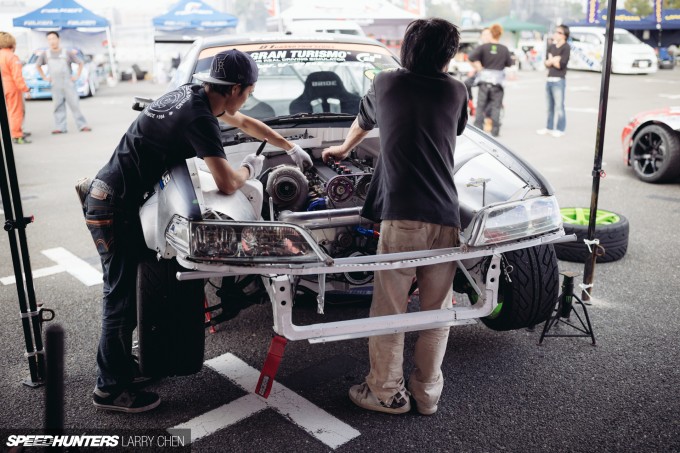 You know it's serious business if you have to stand inside of the engine bay.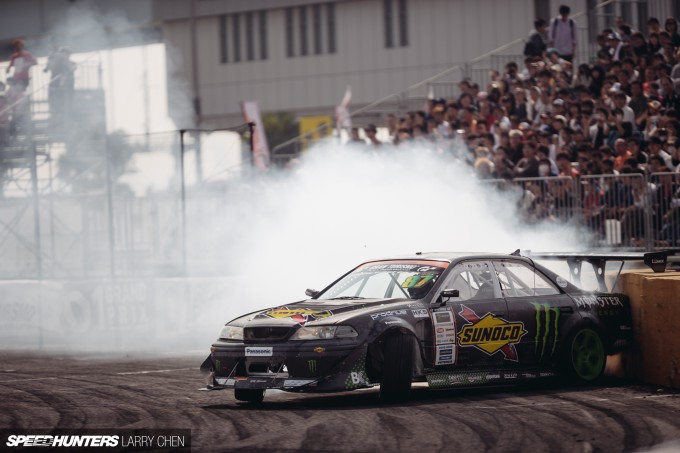 So here's the main thing that really rubs me the wrong way when it comes to D1GP. The photo above represents what was probably the most badass qualifying run I saw all weekend. Daigo rubbed the entire length of the foam wall like an absolute boss.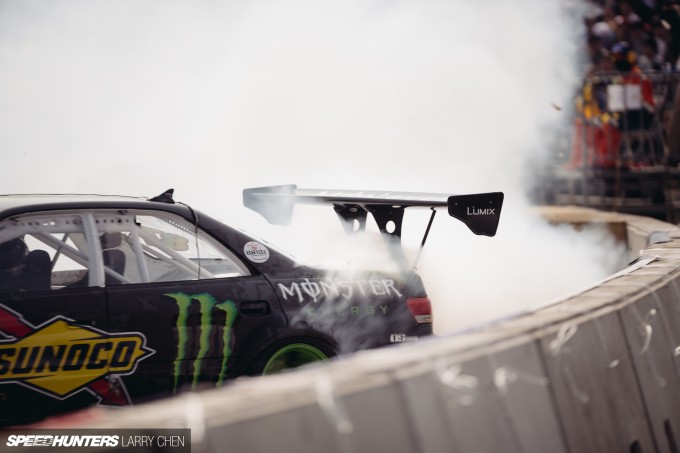 Any deeper and he would have stuffed it – and maybe even landed shiny-side down. But because he ran the wall, and maybe had to lift off the throttle or make a slight correction to stay on it, he was docked points. How does that happen, you ask? It's called the 'Drift Box.'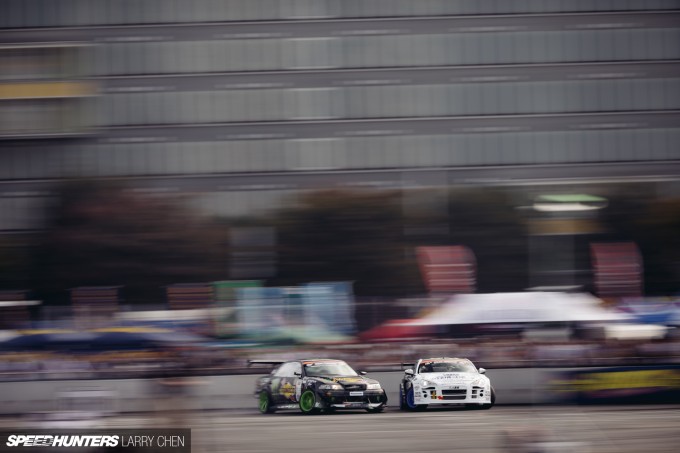 It's a judging system that utilizes data collected by a RaceLogic GPS-based unit that among other things measures yaw rate and g-forces.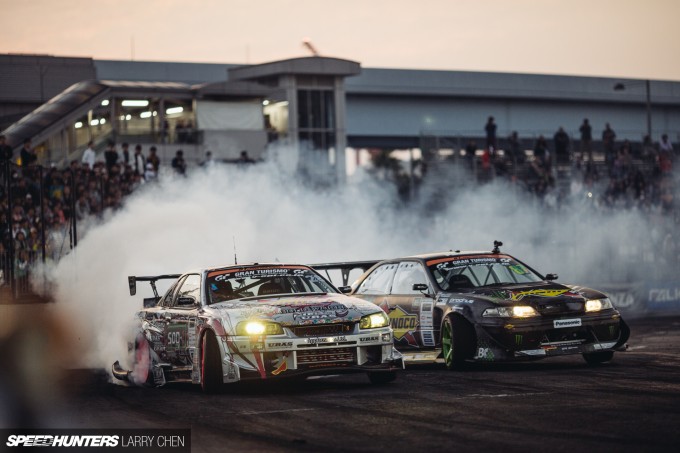 With this system, it pretty much eliminates judging altogether – or at least in D1GP qualifying it does. While the judges still have a say, it's only enough to sway it one way or the other by a slight margin.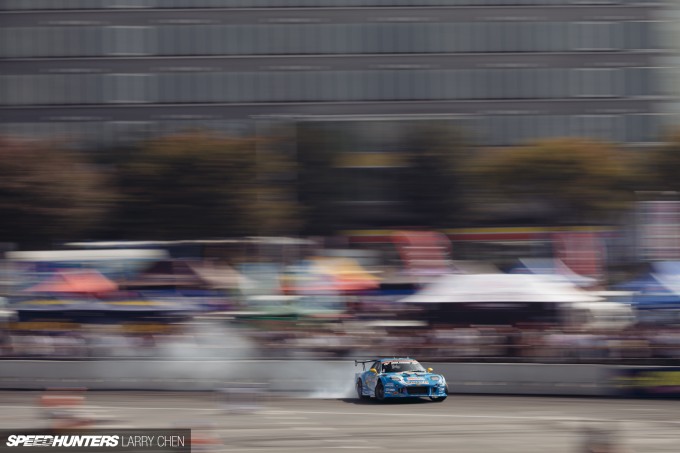 With this technology they have eliminated clipping points. Now qualifying is about being fluid and making your transitions as fast as possible.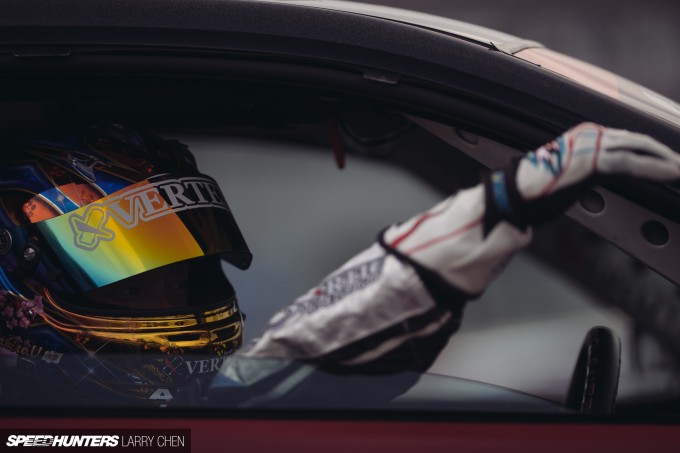 You are rewarded for being on-throttle, but not for scraping walls. If you have a big angle flick from one direction to the other you get docked because the transition took too long.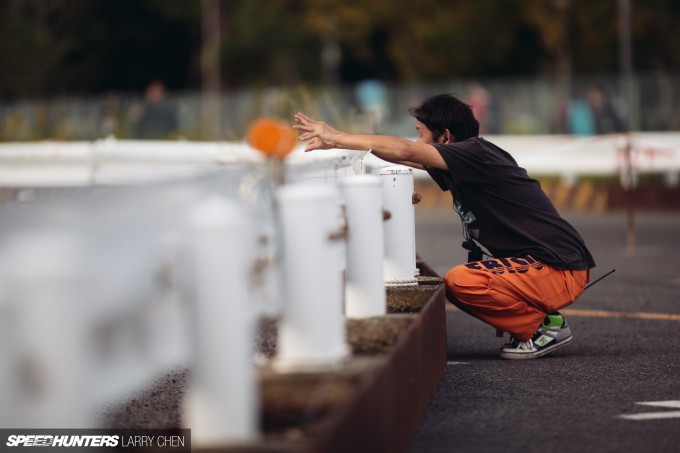 It stinks. I hate it. It's molded these awesome drivers into following rules set by the machine in order to obtain maximum points.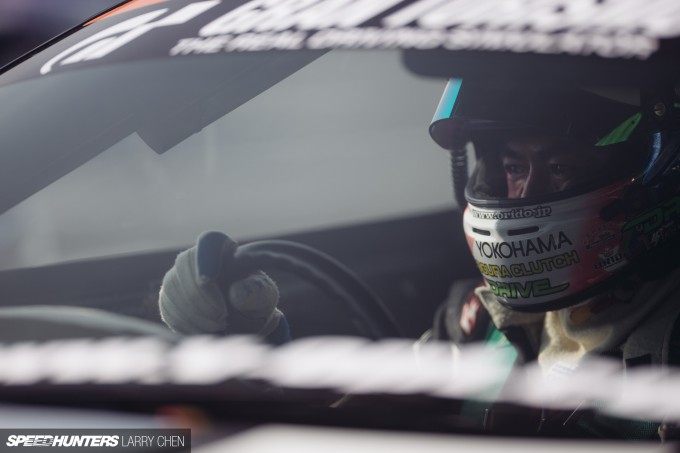 They just can't drive like they want to anymore. Which of course brings us to the question, why? D1 Grand Prix is a neat little package and a tightly-run ship. The show moves super fast and it's extremely well produced.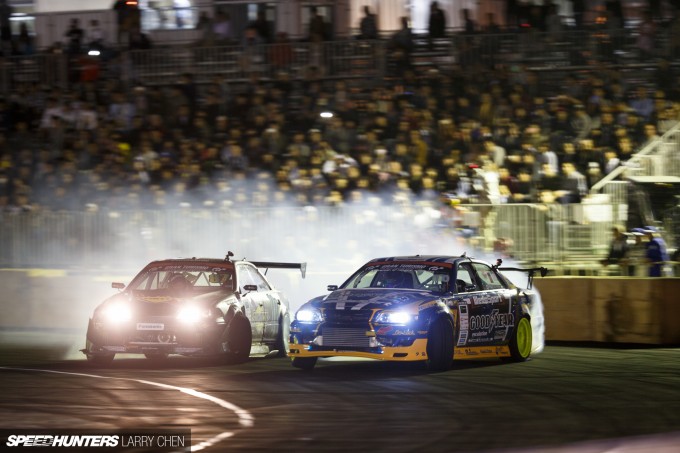 The drivers still run door-to-door, but they are miles away from the walls compared to what I am used to with Formula Drift. It's entertaining to watch for sure; decisions are made in mere seconds with little to no downtime at all. There was always something happening.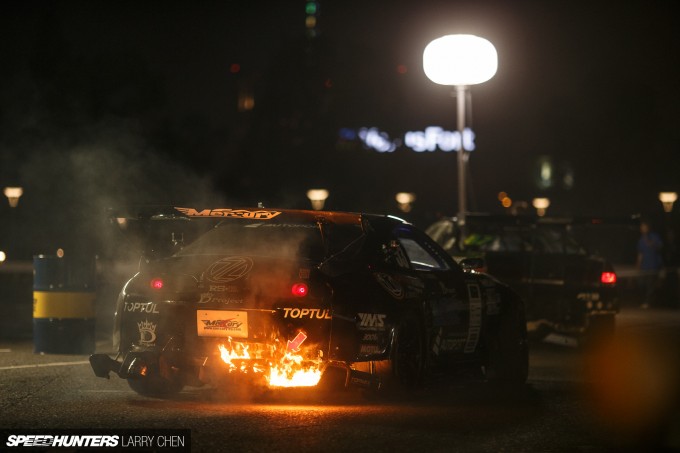 To the average Japanese drift fan, it's more action that they know what to do with. Here is an awesome scene where Tetsuya Hibino lit his rear diffuser on fire due to all the rubber bits from his tires getting super heated by the exhaust. How cool is that?
Drift Box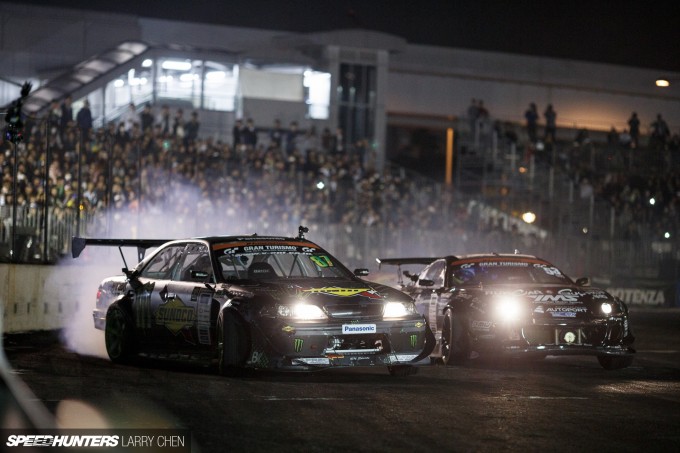 I asked Daigo what he thought about the Drift Box. The thing is, he's so programmed from competing all over the world that he just does not care. He runs his own line and if he gets docked points, it doesn't matter in the slightest to him. I think that is just so awesome.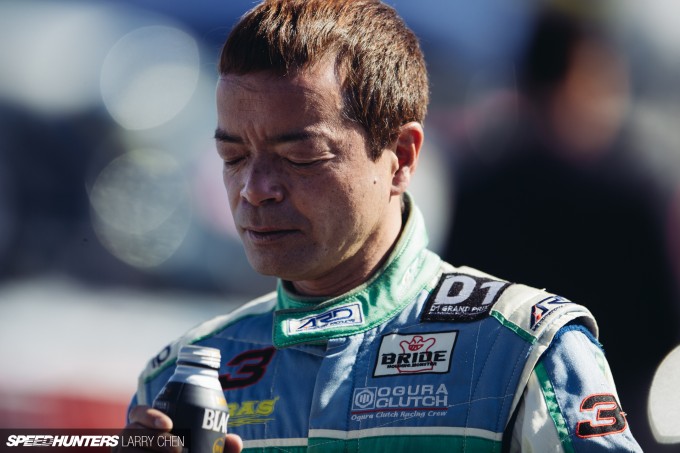 I wonder what the old school drivers think about the way the series has progressed. I watched drivers like Ken Nomura as a kid in Best Motoring and Option videos, and after all these years, it seems like he's still the same person.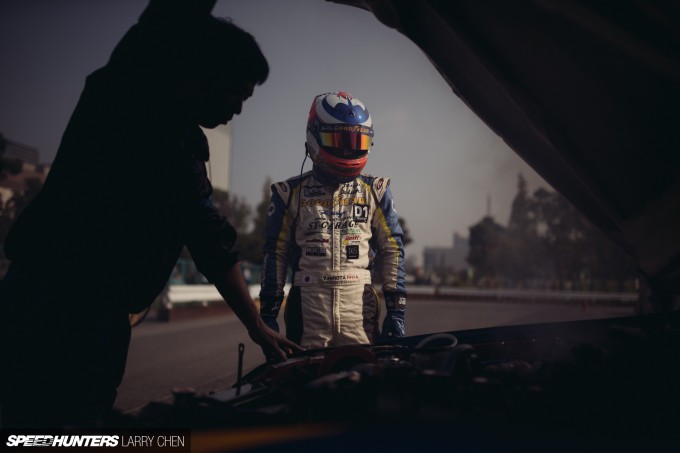 But even though the faces are the same, it just not the D1GP that I originally fell in love with back in 2004.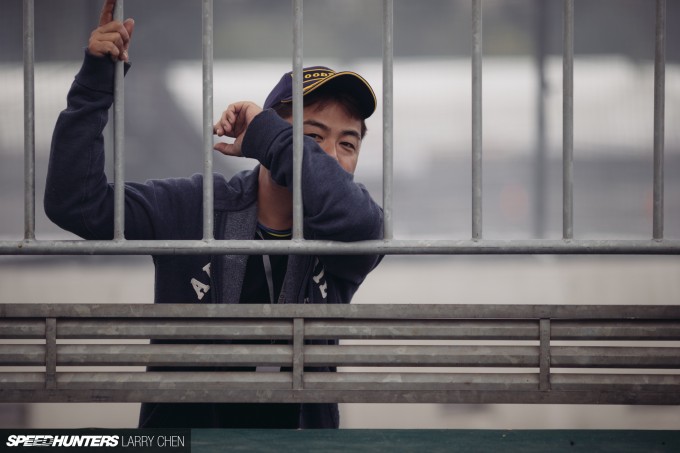 D1GP used to be the best drifting in the world. It was groundbreaking to see how much smoke and what the cars were capable of doing at Irwindale and California Speedway.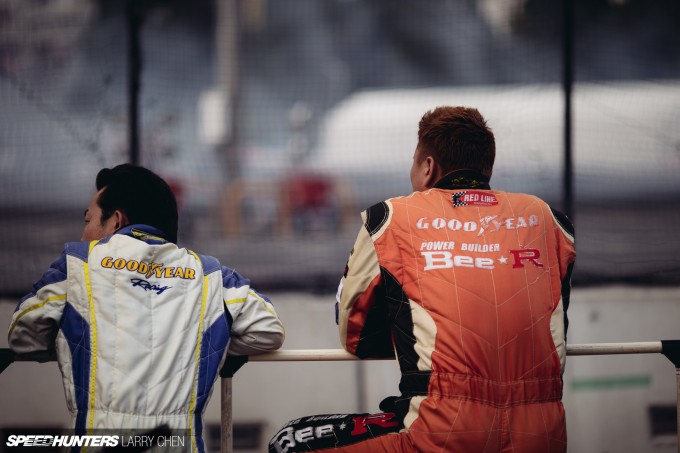 Now it's just so sterile. It's sad really.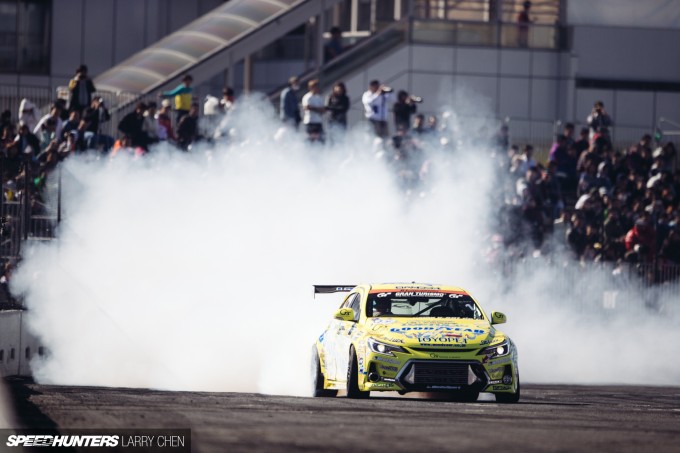 The good thing is that Japanese drivers are now much more inclined to compete in other series like Formula Drift. I really think Daigo Saito opened the floodgates.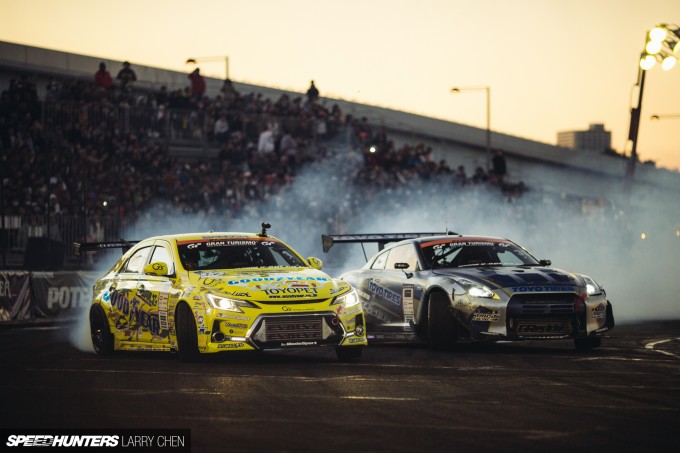 How much longer are we going to have to sit around twiddling our thumbs waiting for Kawabata to come to Formula Drift? He is already competing in FD Japan after all…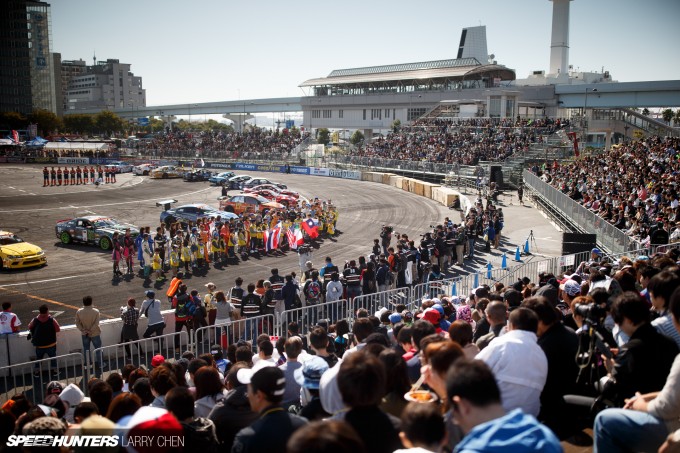 The D1 Grand Prix is set in its ways and it doesn't look like those that are calling the shots will change their thinking anytime soon. They have sold-out crowds (29,399 people over the weekend for this event according to D1GP), and at the end of the day it's all about the show. It's the perfect weekend escape from reality for busy Japanese car culture enthusiasts.
So, what do you guys think about D1GP, and why do you think it's better than Formula Drift or vice versa? Let us know in the comments section below…
Larry Chen
Instagram: larry_chen_foto
larry@speedhunters.com
Cutting Room Floor