After the week of madness that is the annual SEMA Show, it's always nice to switch gears to something simpler. That's why I always enjoy getting out the GTA/Super Lap Battle time attack event at Buttonwillow Raceway in Southern California, which is traditionally held right after the Las Vegas automotive extravaganza.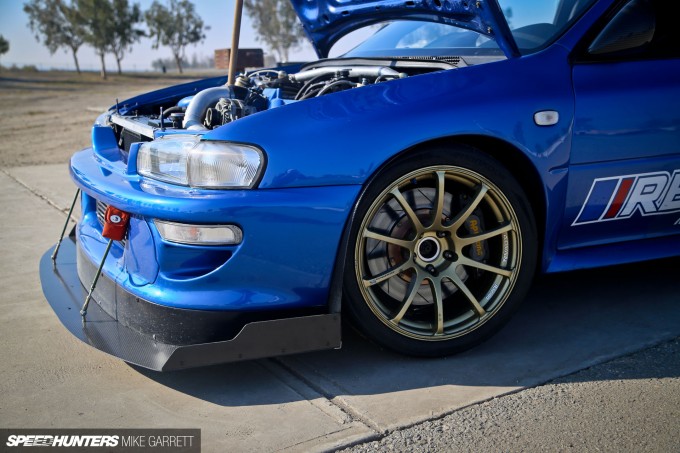 I spent the day at Buttonwillow on Wednesday soaking up the time attack action, and found a few cars which were well-deserving of a closer look. One of them was this Subaru Impreza RS campaigned by the guys from Renner Motorsport in Los Angeles.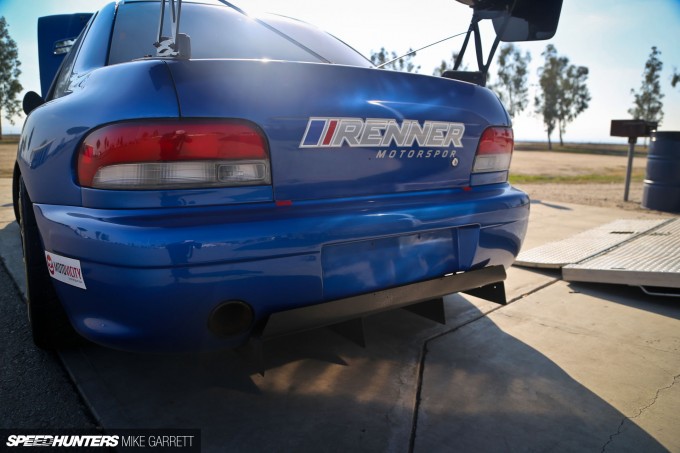 While Subarus are always quite plentiful at time attack events, there are a few aspects that set this car apart from the crowd. First up, there's the fact that it's built from the GC chassis Impreza two-door rather than newer WRXs and STIs that most teams use.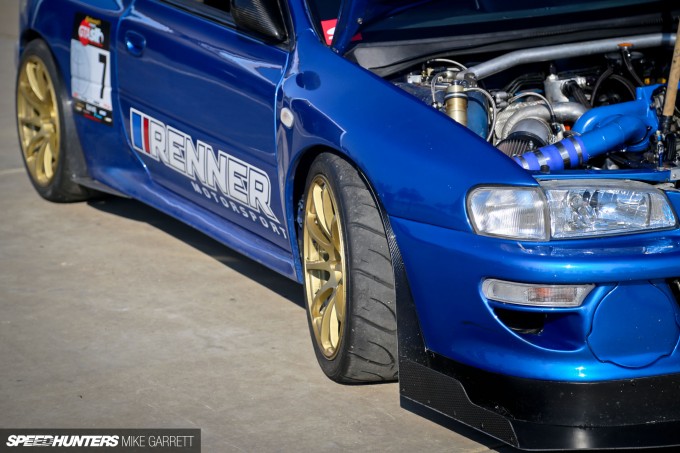 Time attack cars are often a function over form proposition, but this car manages to not only be incredibly fast, it looks fantastic as well. The exterior is dominated by a WRC wide-body conversion which instantly brings to mind the legendary STI 22B of the late '90s.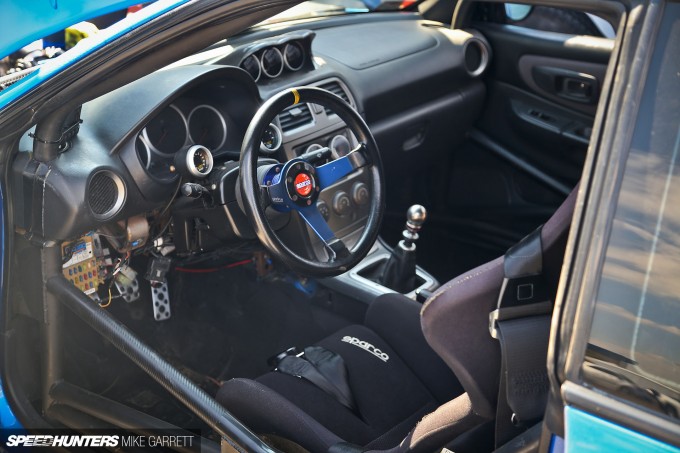 While the cockpit has all the necessary safety equipment for serious time attack competition, you'll also notice it's still street friendly. Most panels are still intact and the entire dash has been swapped out for later model STI stuff. So too has most of the drivetrain…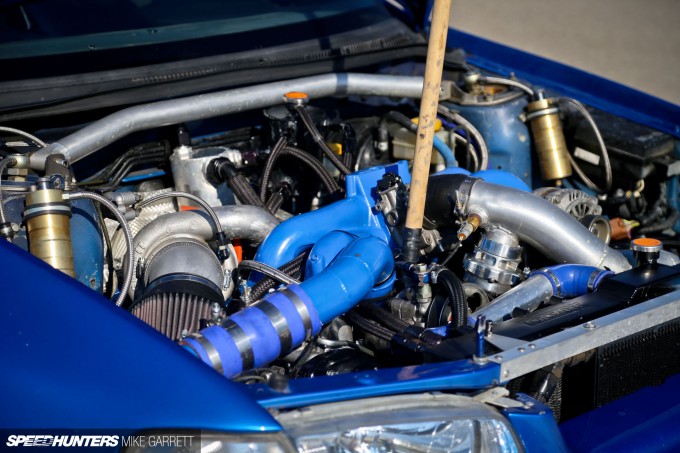 Under the hood sits a fully-built EJ22 setup fed by a stout Garrett turbocharger. The engine recently put down 600hp at all four wheels with 530 ft-lb of torque – all the more impressive considering this is one of the lightest Impreza chassis that you can get your hands on.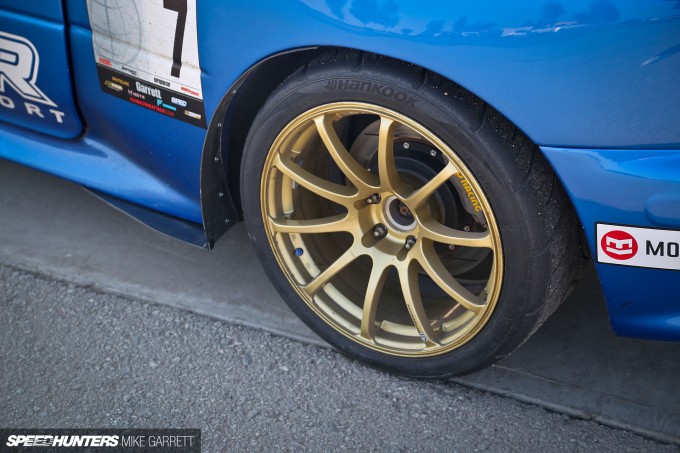 Perfectly suited to the Impreza's bulging fenders are a set of gold-finished Advan RS wheels which give the car a timeless look when set against the World Rally Blue paint. Don't forget the big AP Racing brakes either.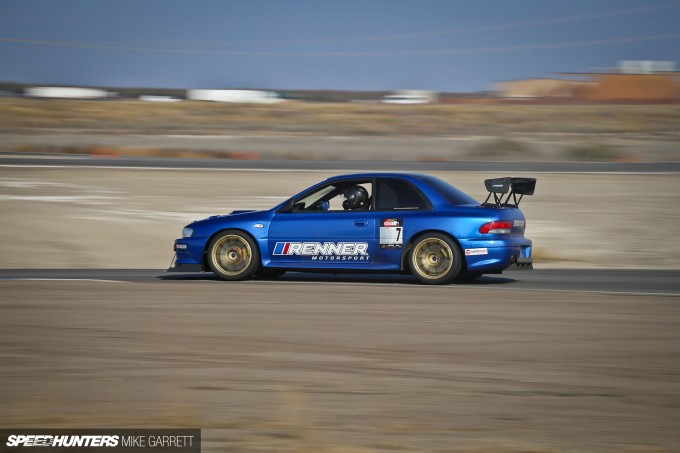 All said and done, the Renner Motorsport Impreza is good for lap times in the 1:48 range at Buttonwillow, which places it near the pointy end of the AWD Limited class. Better yet, the Renner guys tell me the car sees plenty of street use.
It's unique, fast, great-looking and streetable – what more do you really need?
Mike Garrett
Instagram: japanifornia_media
mike@speedhunters.com