Syndicate Series 01
Every genre and marque of vehicle has a following, some niche and some widely known. Classic Mustangs, '32 Fords, Volkswagen Beetles – broadly speaking these are a few of the biggest. Classic Chevy trucks have always had a following too, and the massive number of fans might surprise you. Sometimes it takes the right set of circumstances – be it a club, event or builder – to really turn on a lot of people to a specific kind of vehicle.
The Chevy truck wildfire started with the '67-72 model, with a forum by the same name. Then, as the '73-'87 body style (appropriately named 'square body' for its shape) grew more vintage each year and values of the previous gen steadily rose, enthusiasts starting turning their attention to the trucks that their dads used to drive. I've watched the popularity and prices grow in lockstep over the past several years, and we've finally reached the day that a square body can steal the show at an event as large as SEMA.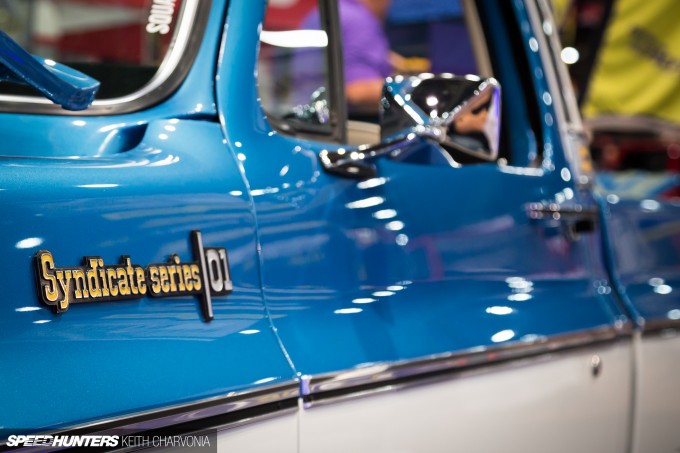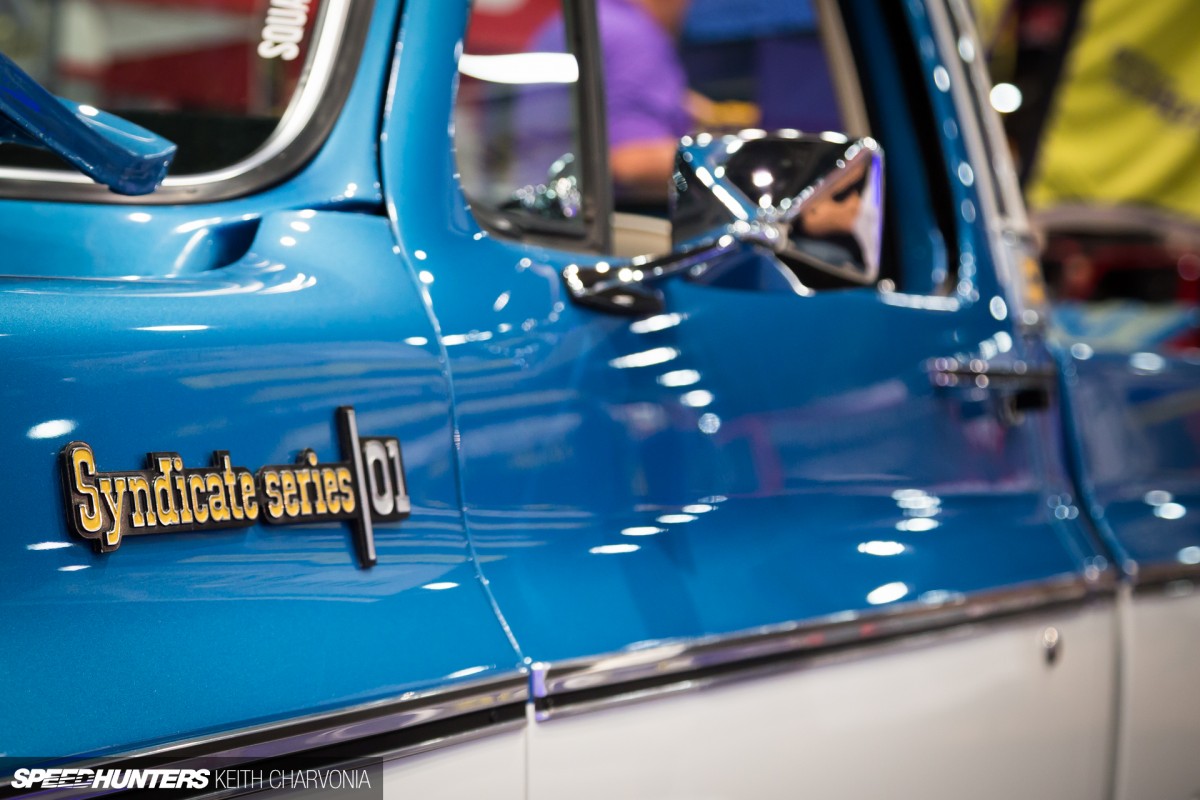 Of course, the forum helped spread the popularity of these Chevy trucks and there's even a C-10 podcast now, but there's also a crop of badass builders who are showing the way. These guys could be building hot rods or muscle cars, but the bowtie with a bed has their collective attention. Names like Delmo, Porterbuilt and Dino are just a few pushing the Chevy truck scene to new levels year after year.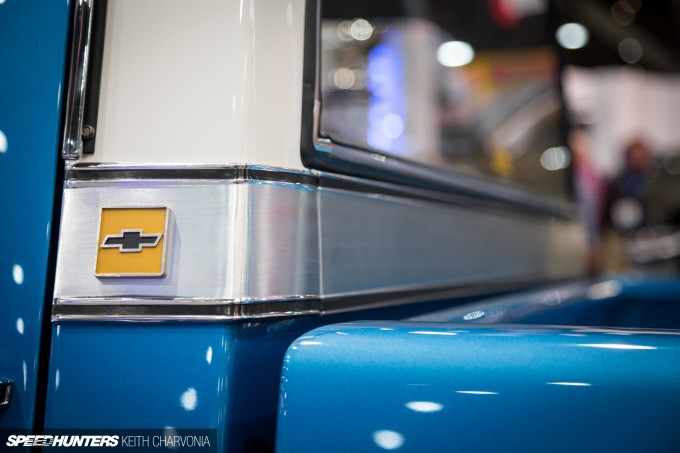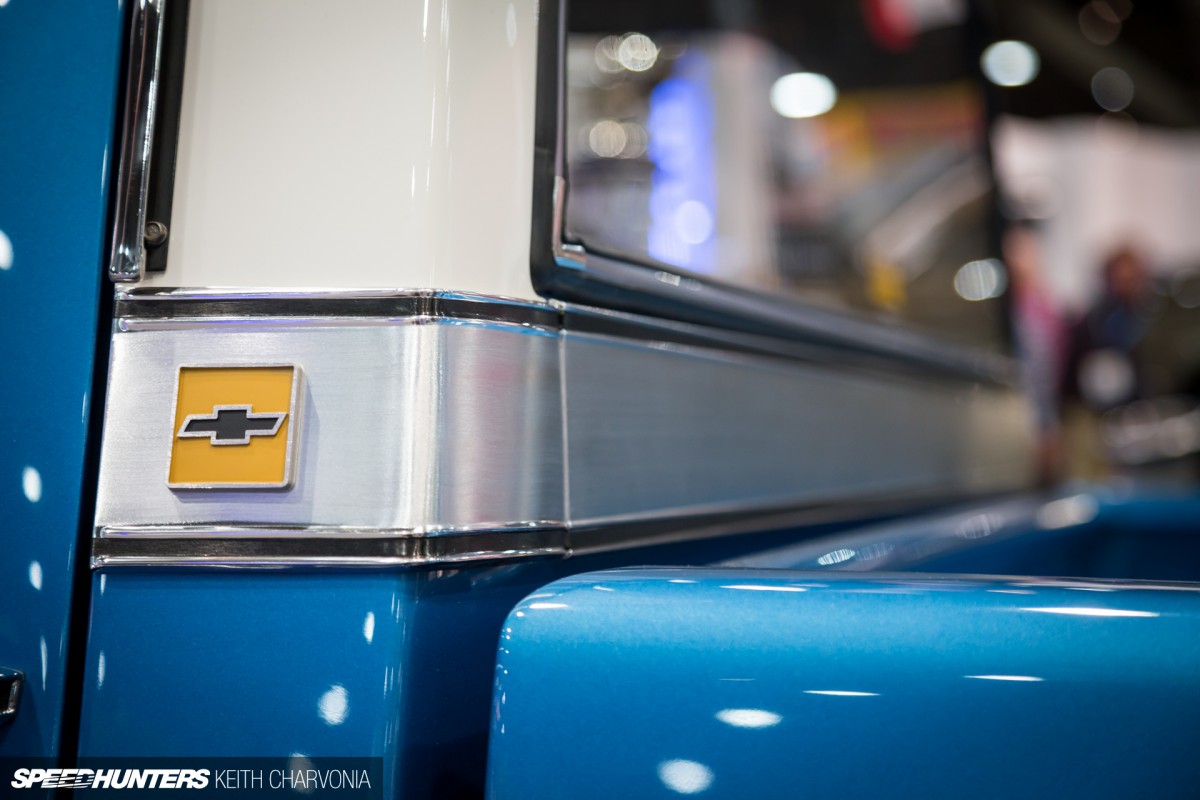 Joe Yezzi, owner of Squarebody Syndicate is another character making his mark on the scene. This year he showed up at SEMA with his latest project, named Syndicate Series 01.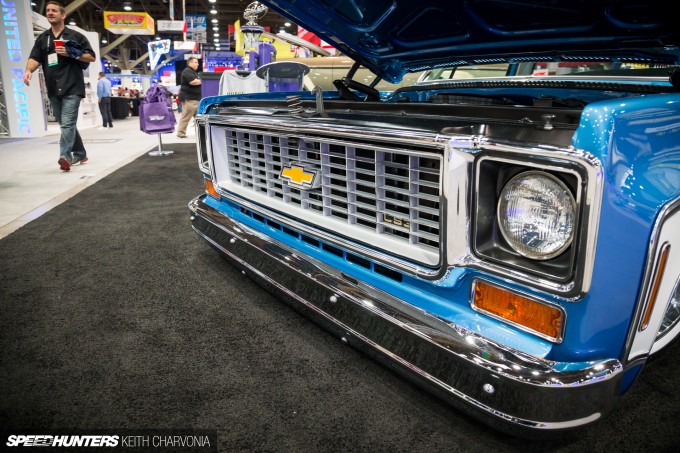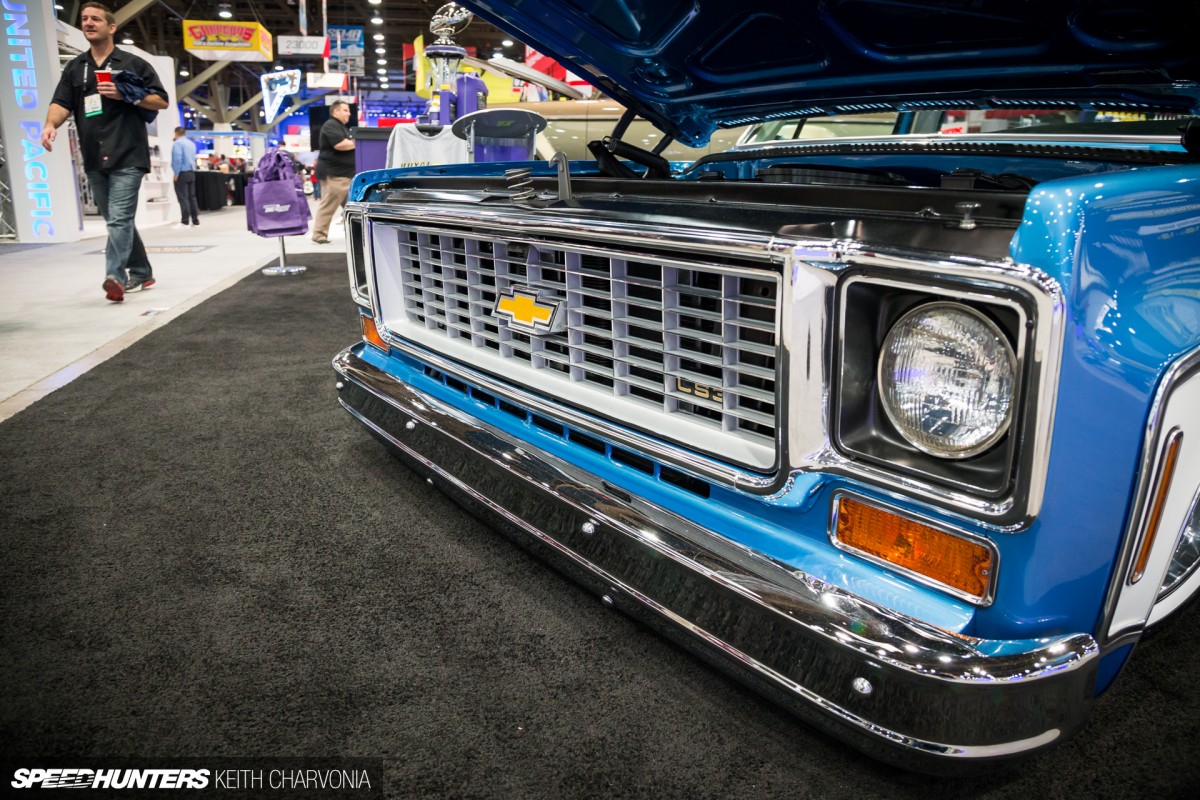 He calls the concept "stock and drop," meaning you'll find all the factory trim and body lines intact. But look a little closer and you'll see that this is hardly a stock '74 Cheyenne with a drop; clever touches are peppered all over the truck, just waiting for you to notice them.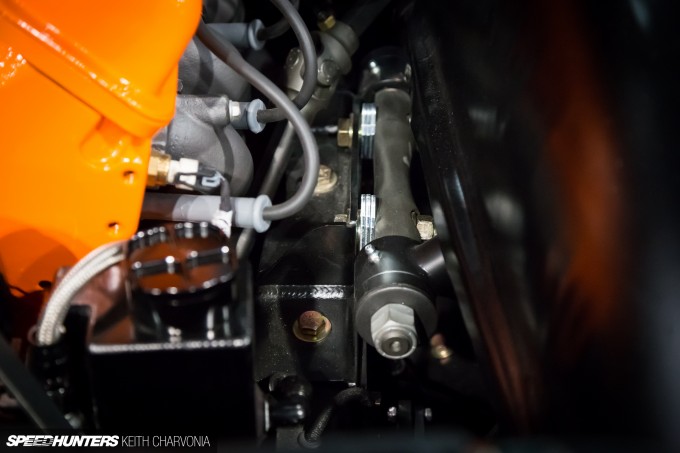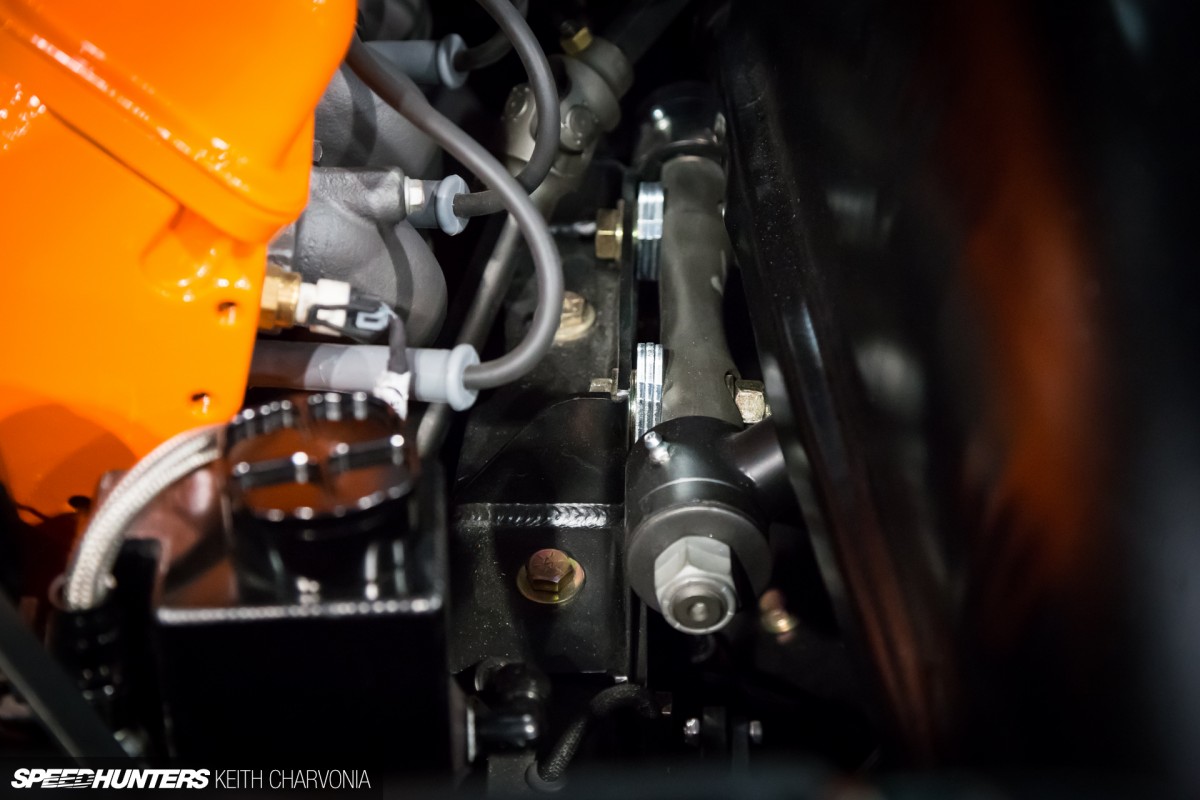 The truck was slammed using a Porterbuilt chassis, the same brand that's famous for its bolt-in drop-members that make so many Chevys scrape the ground.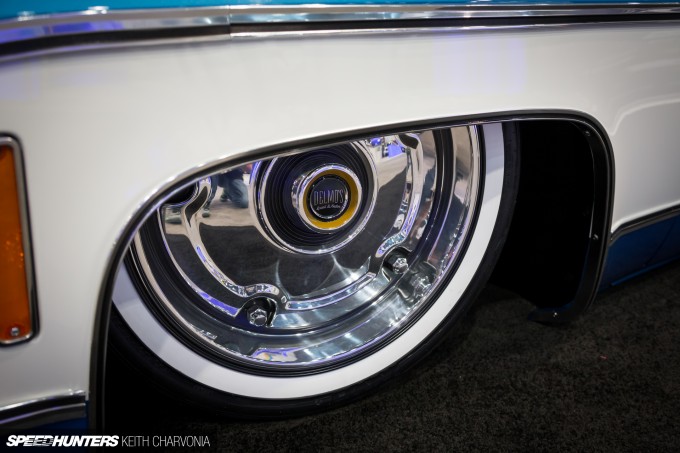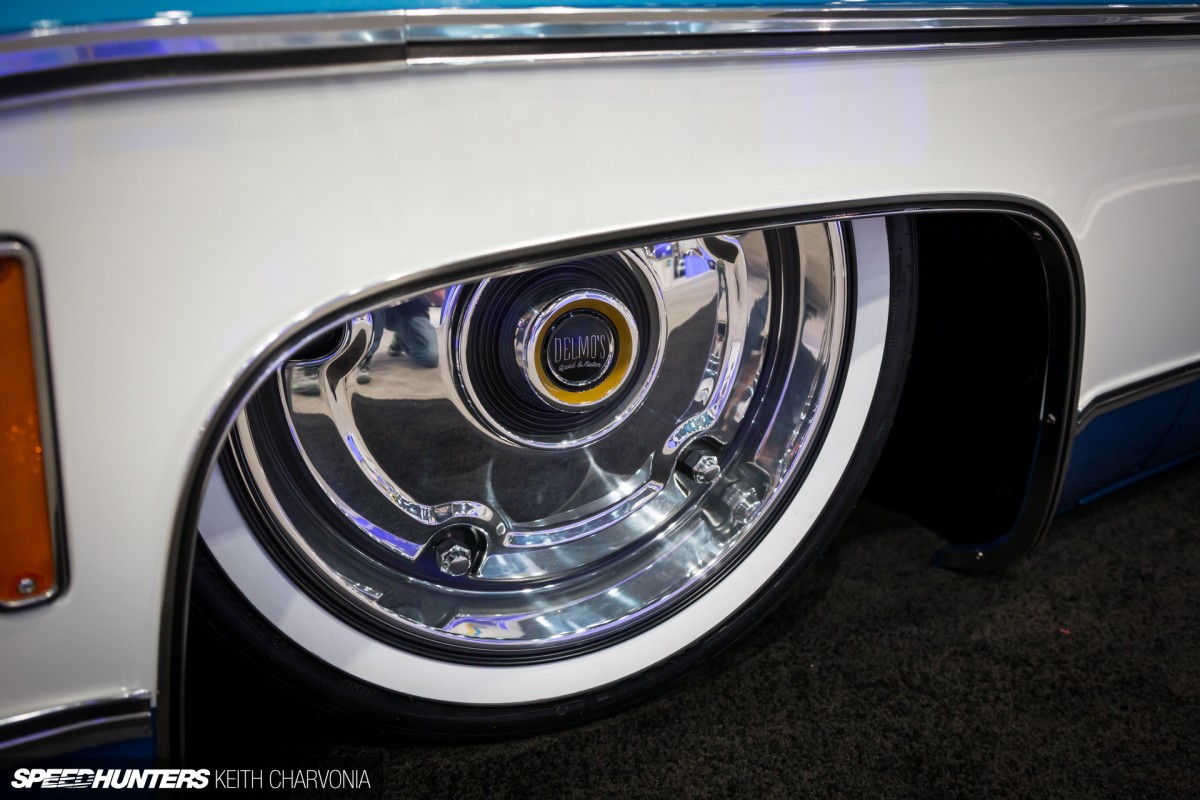 The wheels are 22-inch Delmo Specials, styled after a factory option hubcap from the '70s, and the fender wells that surround them have been stretched to optimize proportions.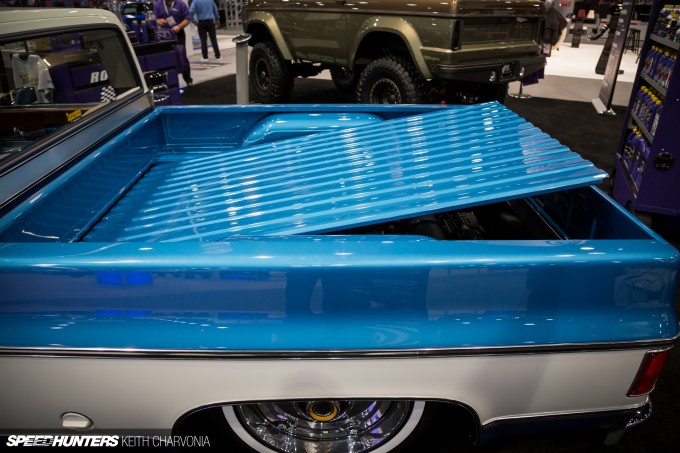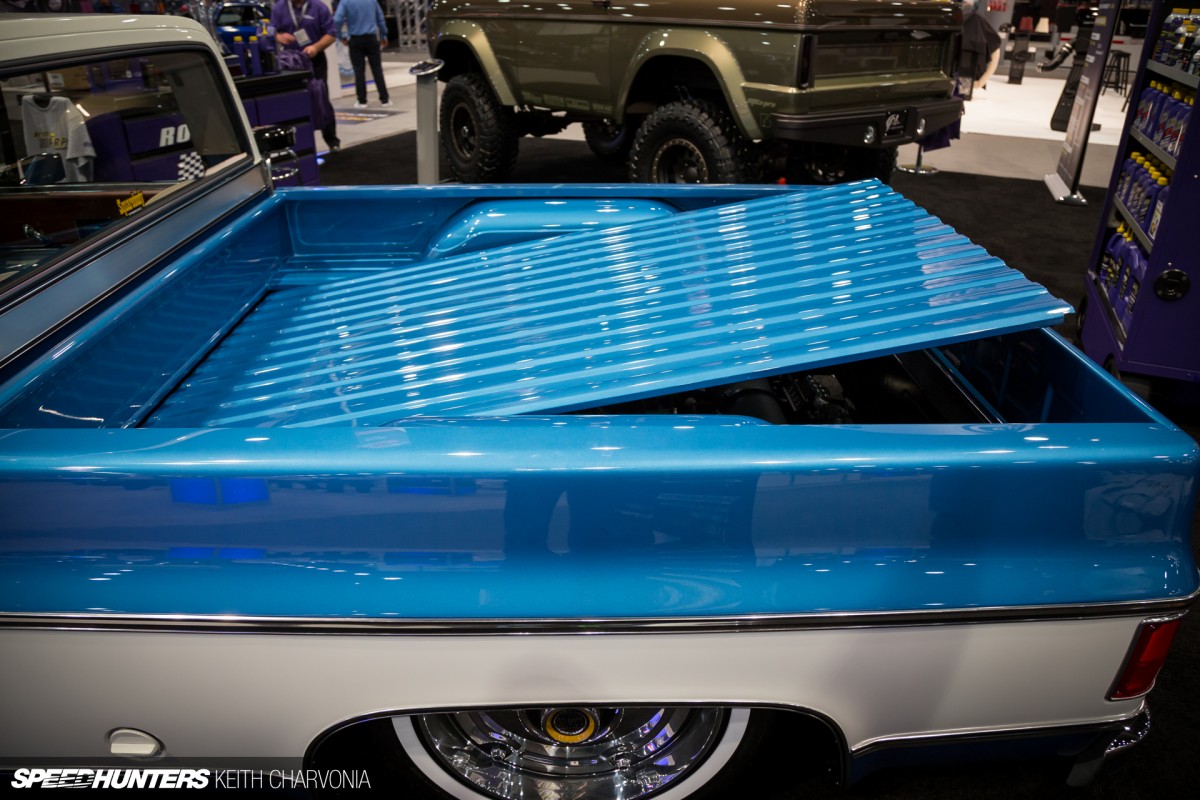 The factory two-tone paint, side trim and even gas fillers (one on each side) are all there, but notice the truck has been body-dropped and the bed floor raised. To show off the custom chassis, the floor tilts up too.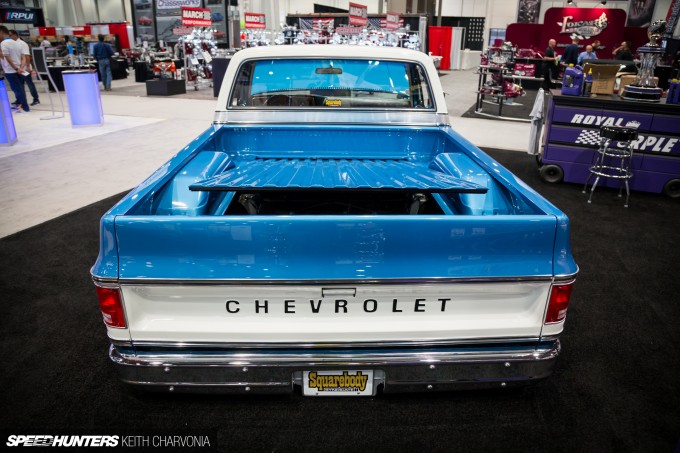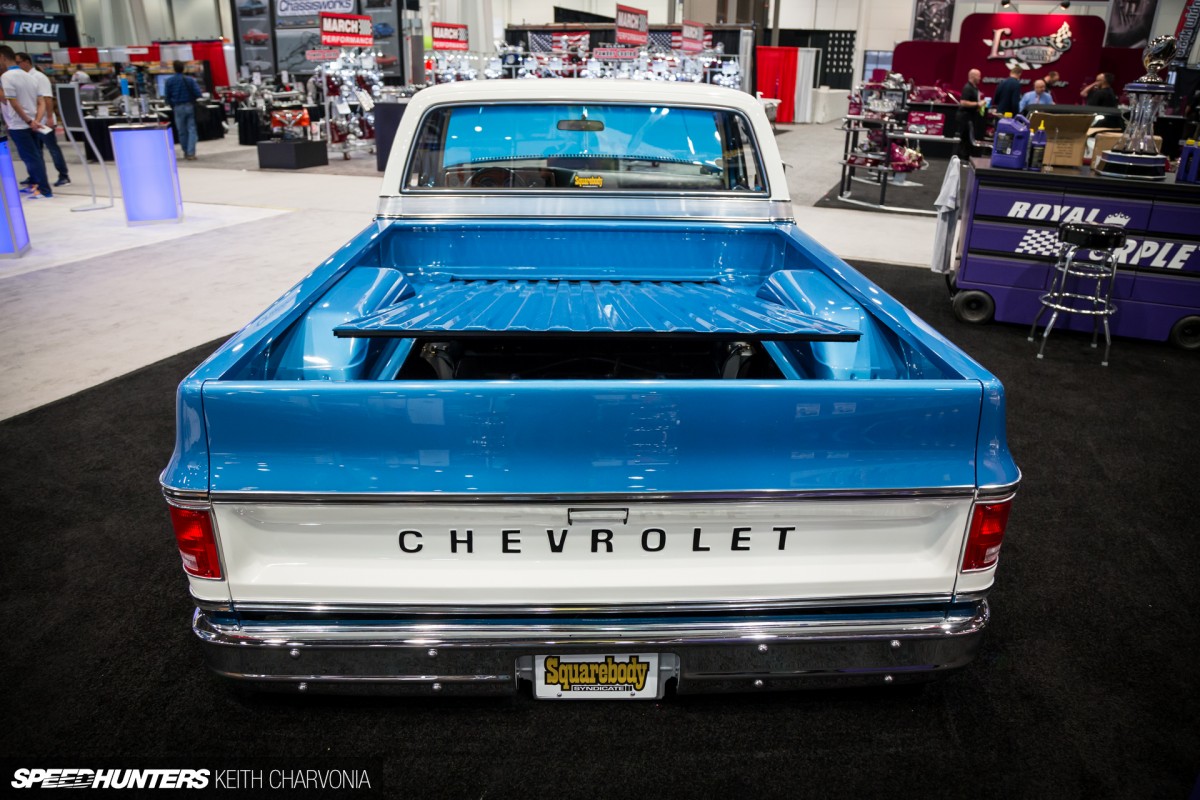 From the rear we can see the taillights, bumper (with bolts), tailgate handle, trim and lettering were all left as stock. Each of these items has been altered or shaved by many a Chevy truck owner, but Syndicate Series 01 proves that the truck looks just as good with everything left alone.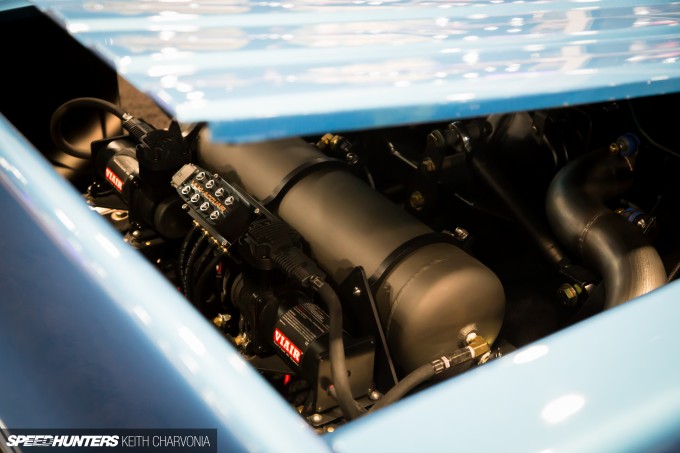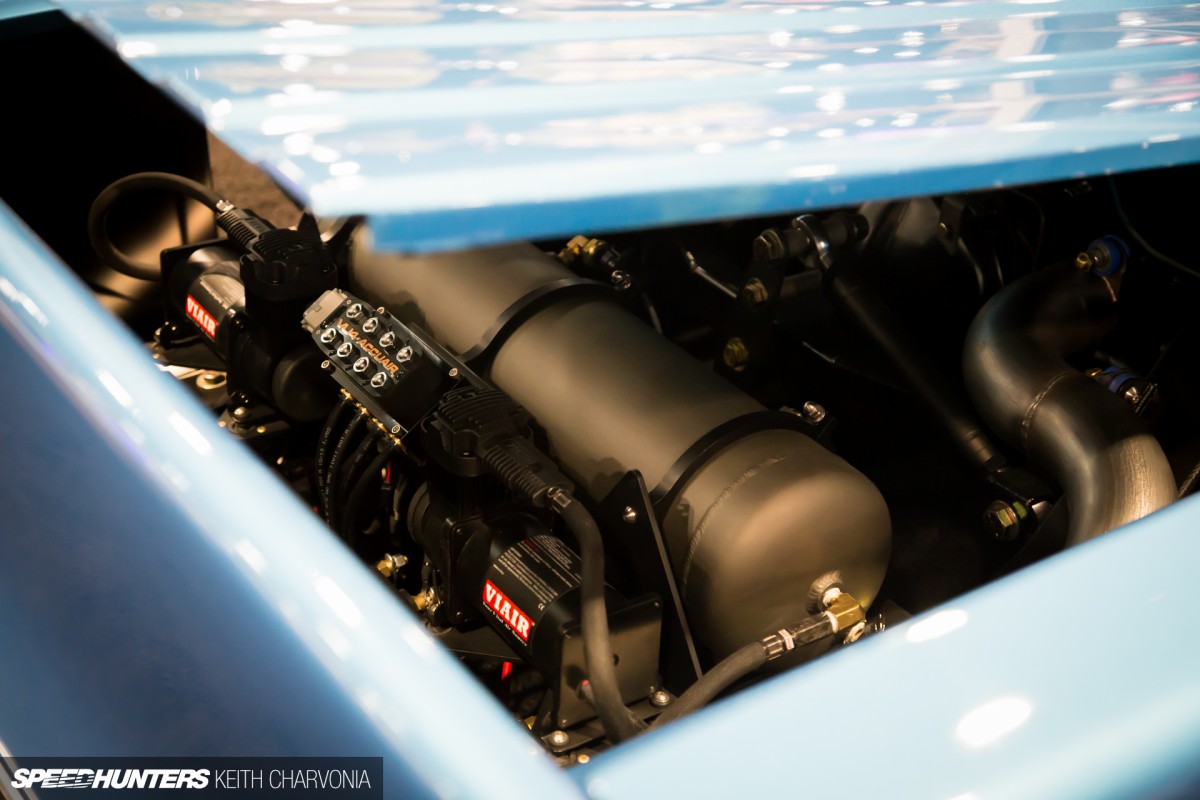 I had to lean in to see what was under that tilted-up bed floor. AccuAir air management, Viair compressors, a Porterbuilt Watts link and three-inch Magnaflow exhaust were all packaged neatly under the bed.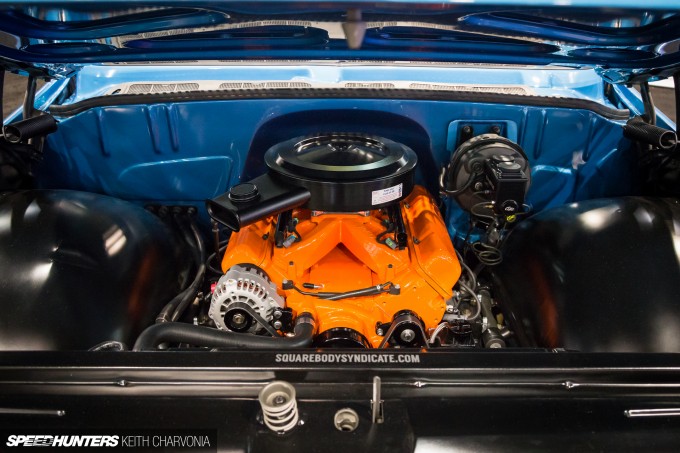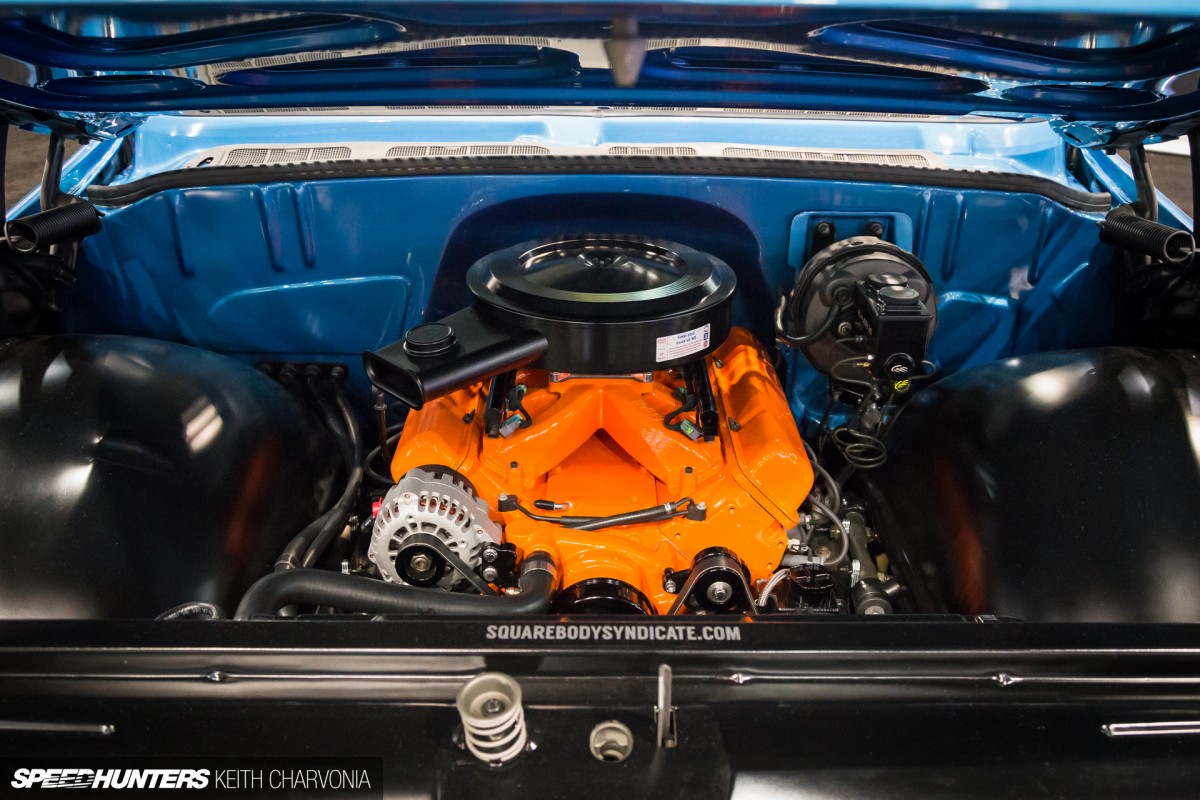 I walked around to the front to find the hood open, and while it looked like an old small-block, this was something different.
A Closer Look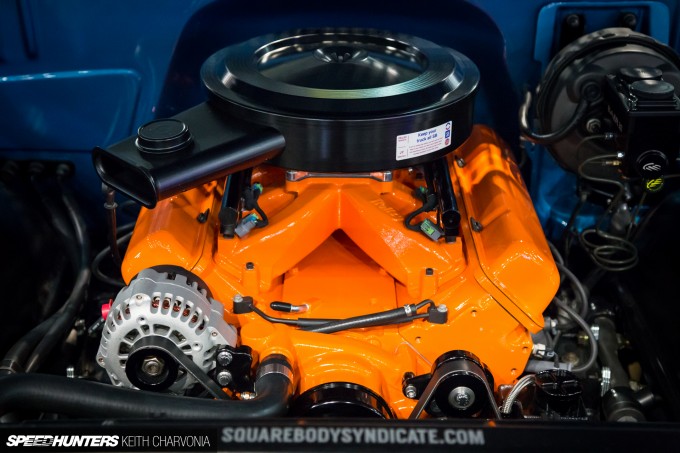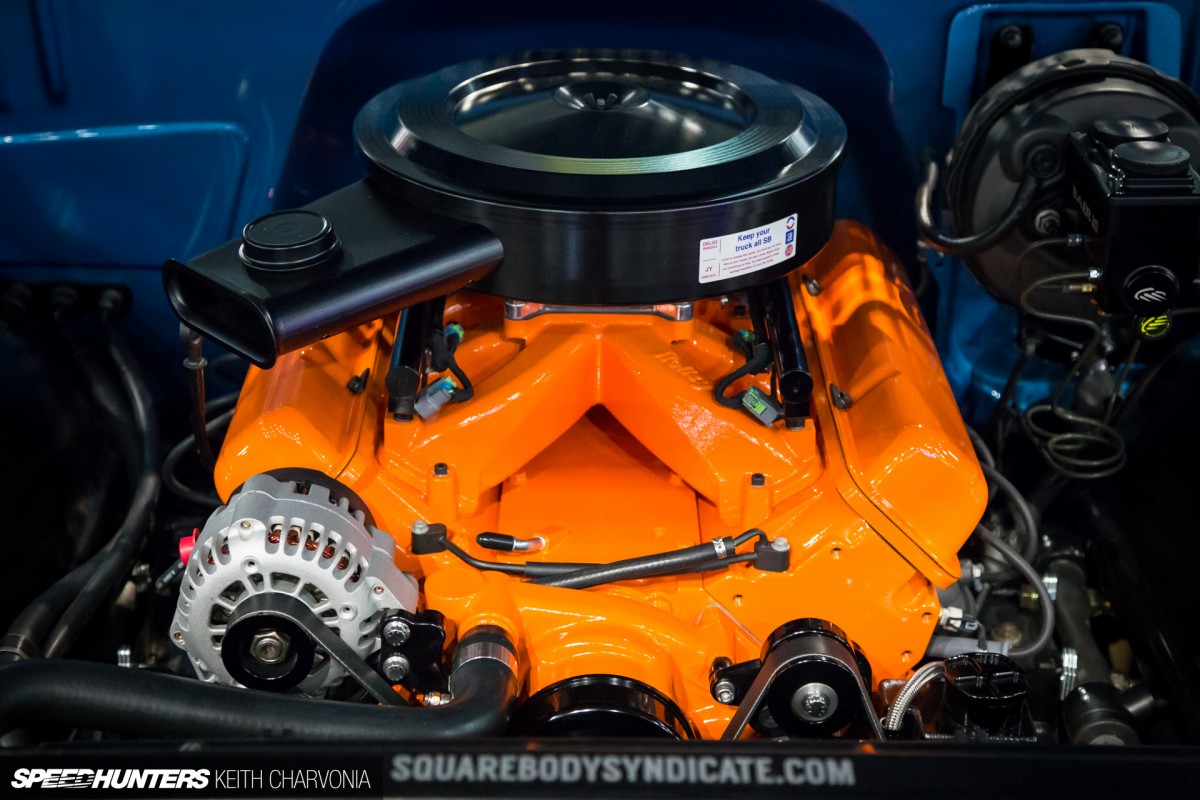 Closer inspection revealed an LS3 crate motor that's been cleaned up to look like a vintage V8. This one is called a DELS3, thanks to Delmo's involvement.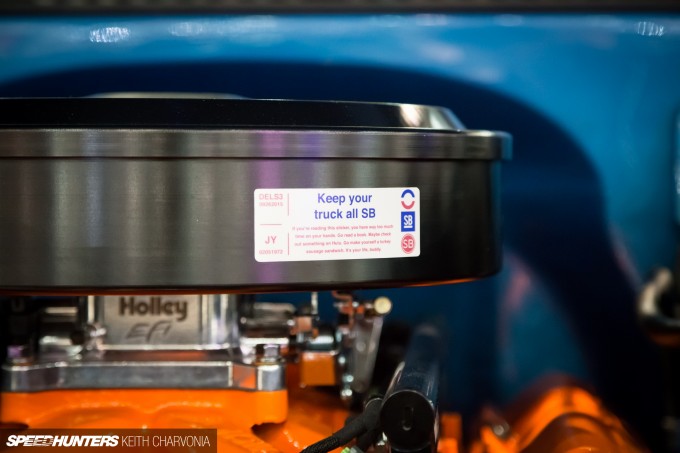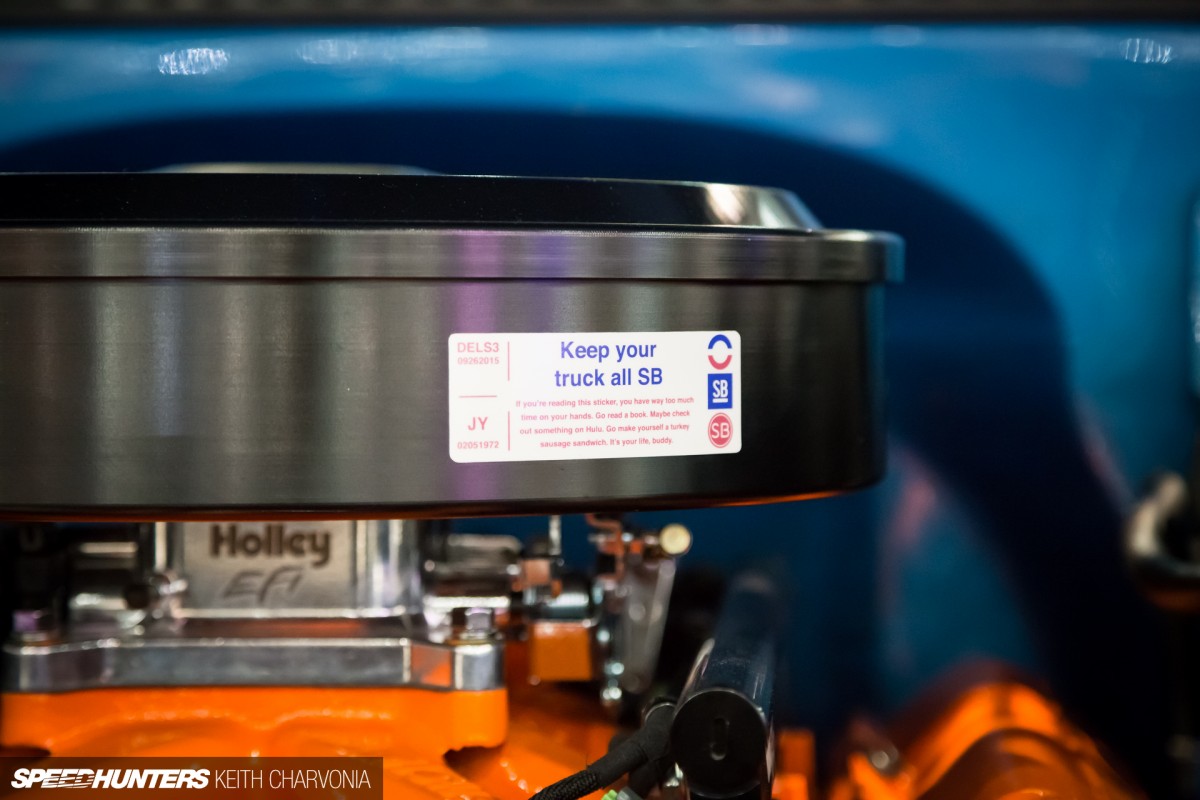 The air cleaner might look like a stamped sheetmetal original from a distance, but it's actually machined aluminum that's been anodized black. GSI Machine & Fabrication did some insane work on this one, coupling the custom air cleaner with a Holley intake manifold and EFI system to get the period-correct carbureted look on a modern engine.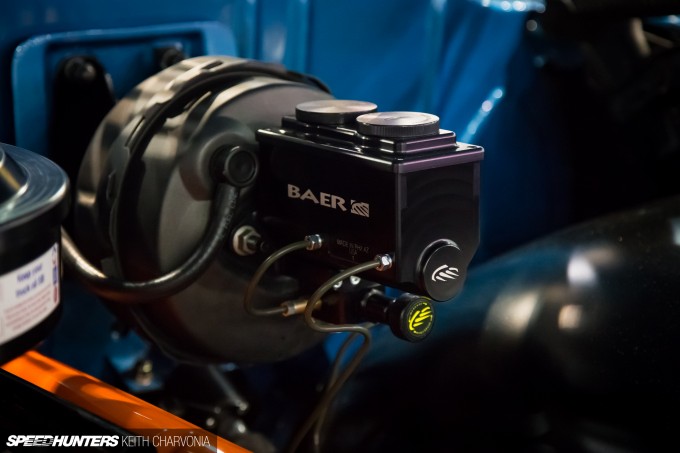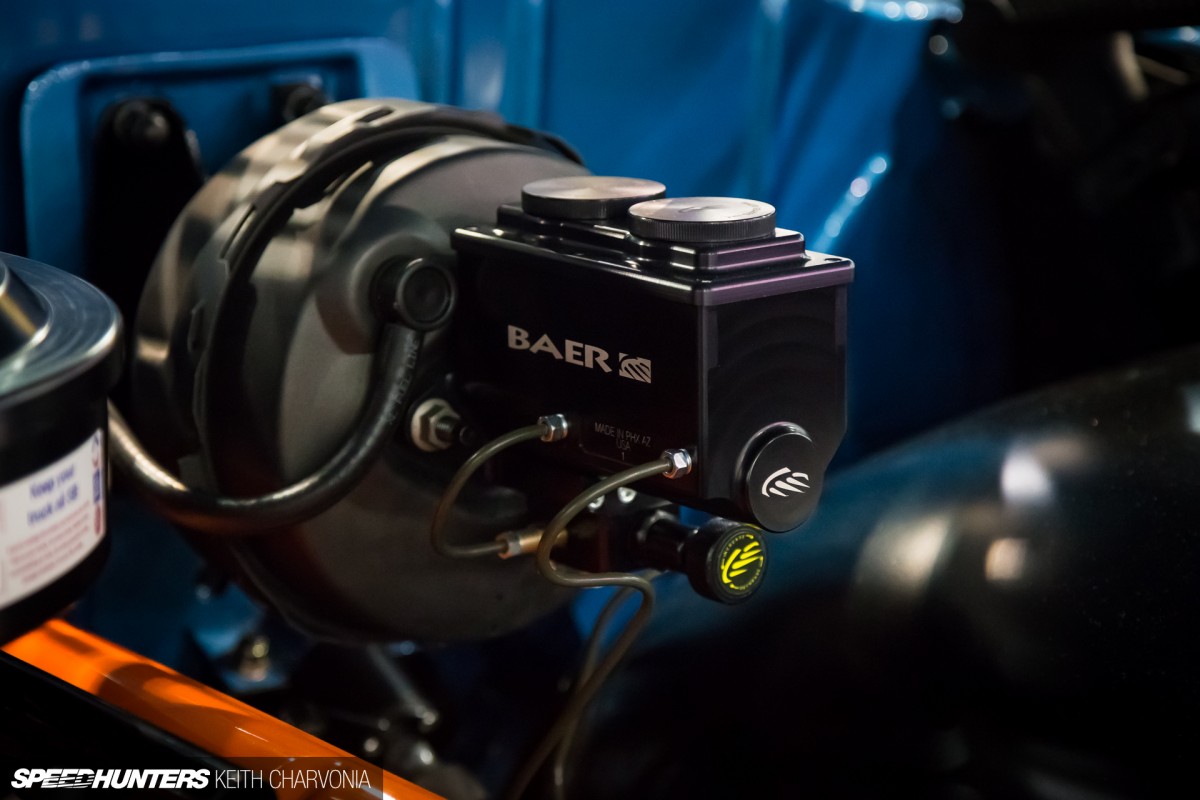 Baer's new master cylinder looked right at home in the engine bay and simplified the plumbing of the braking system.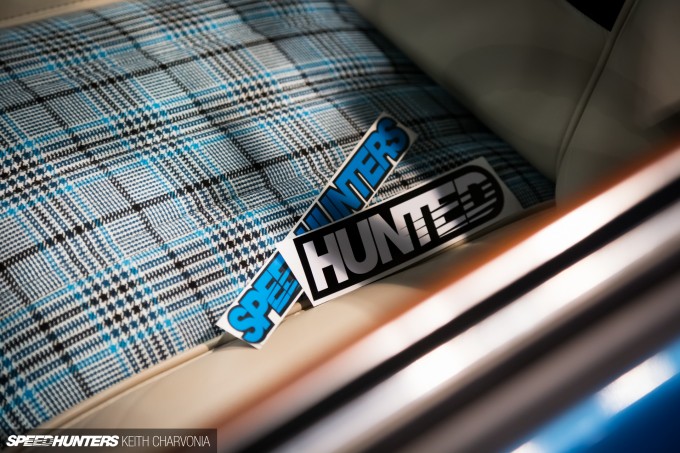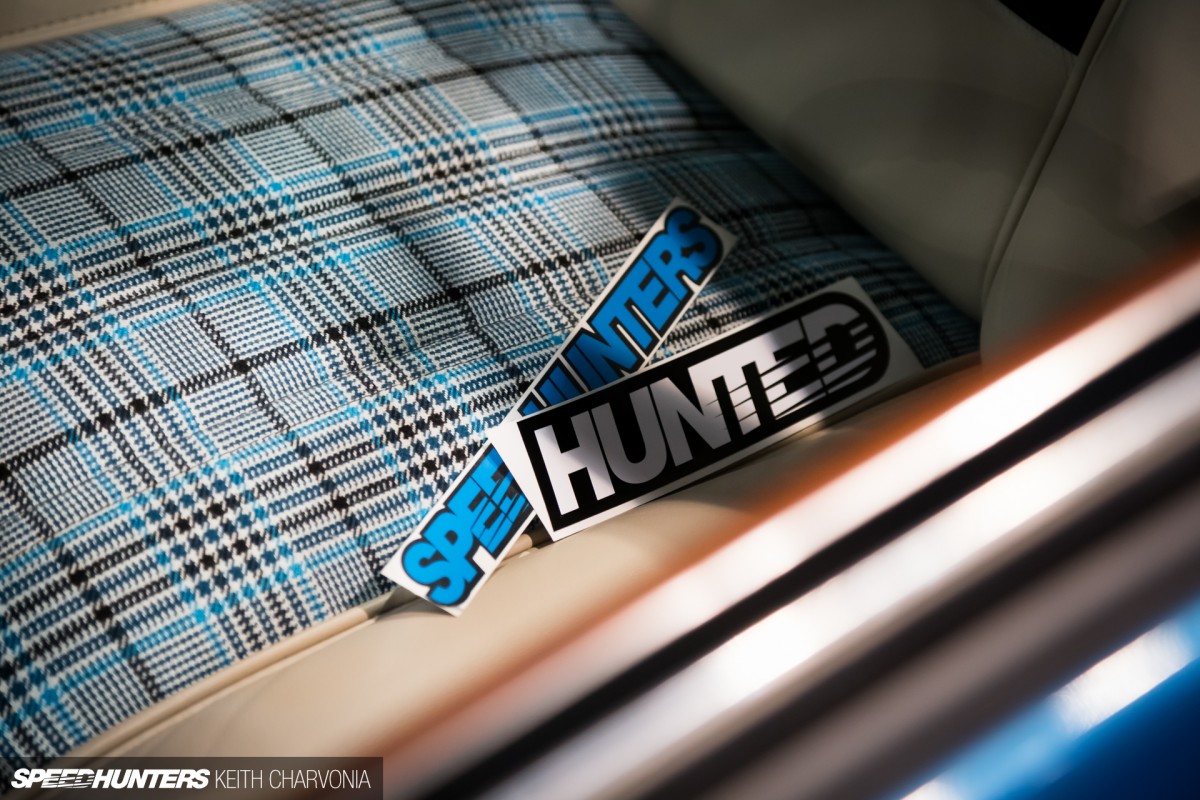 New old stock (NOS) plaid was sourced for the upholstery. Fortunately I had matching decals to leave for Joe.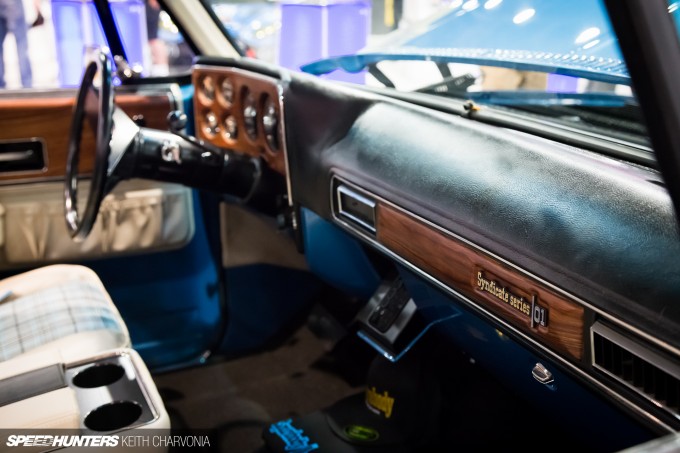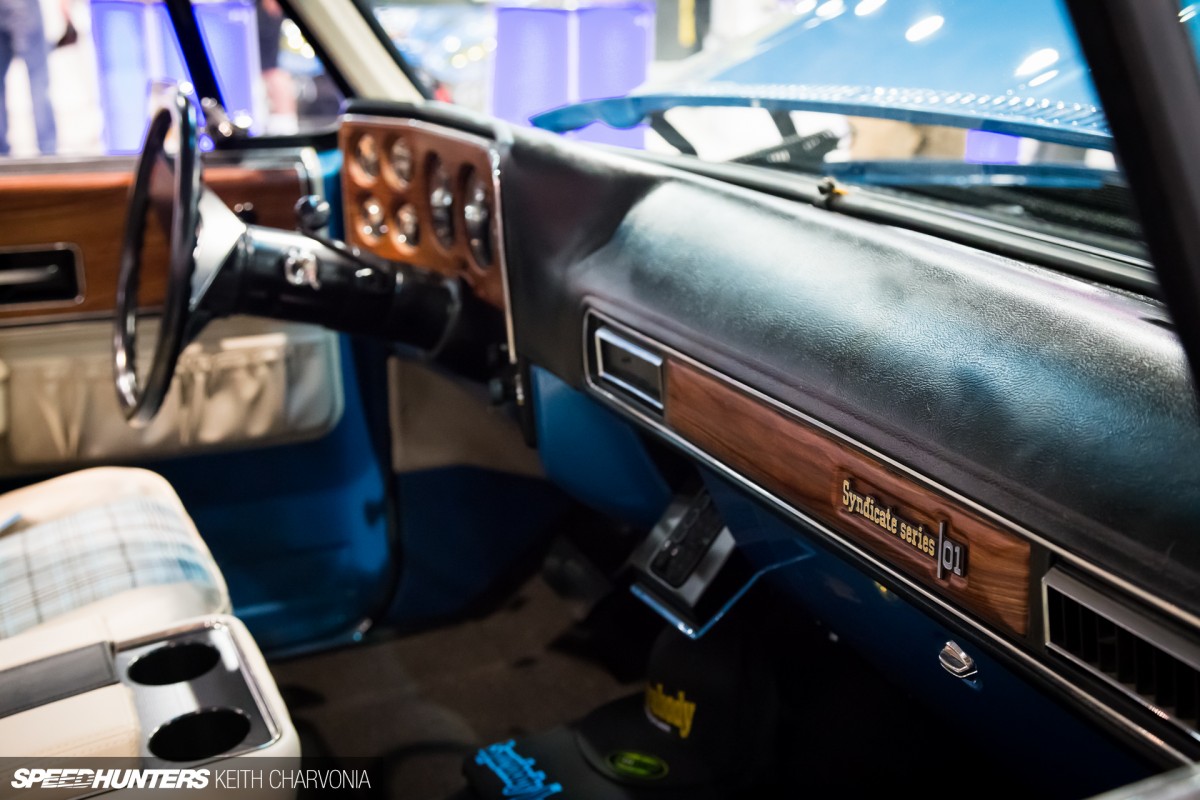 The rest of the interior is a mix of die-hard commitment to stock Chevy with just enough clever customization to keep you on your toes. Notice the Syndicate Series 01 badge in place of the original version.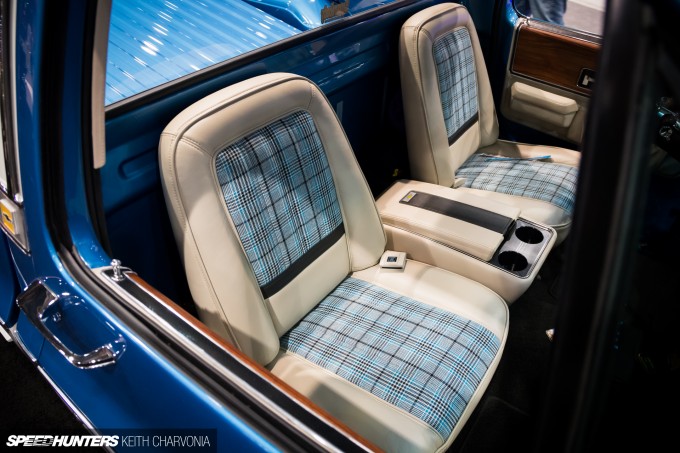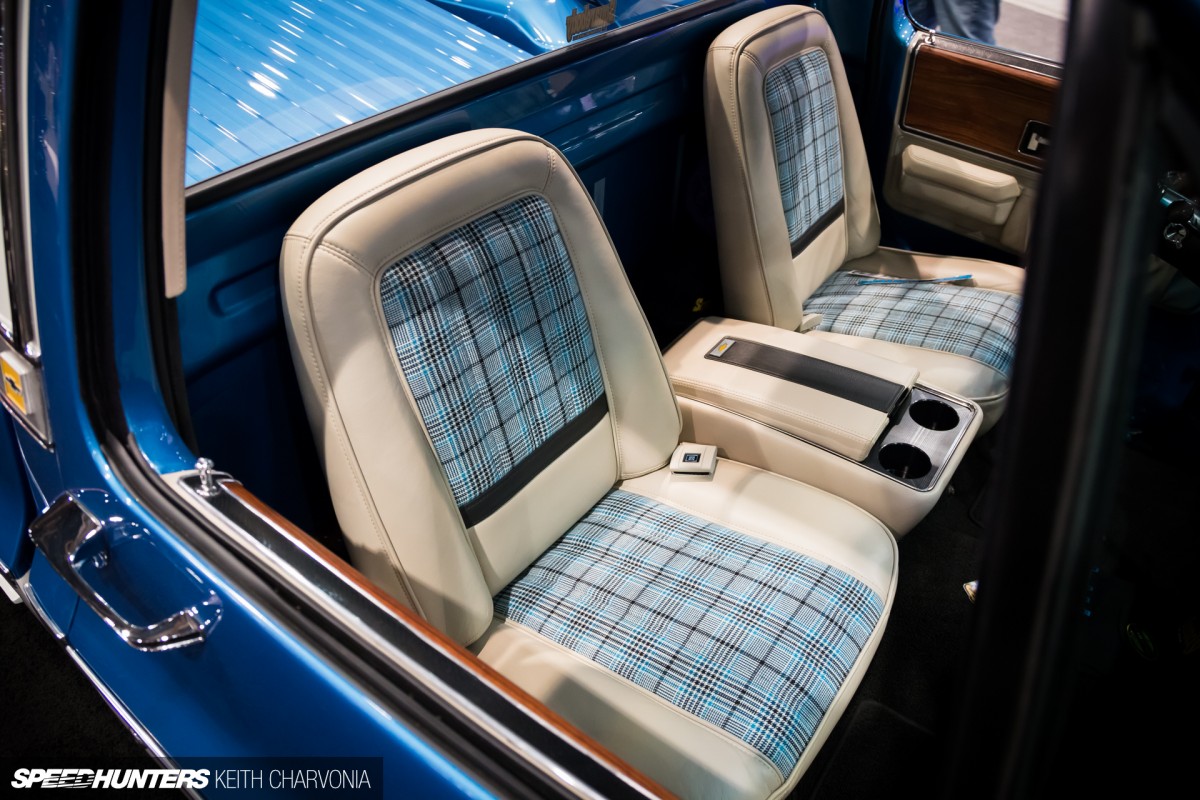 The center console was also upholstered to match the seats.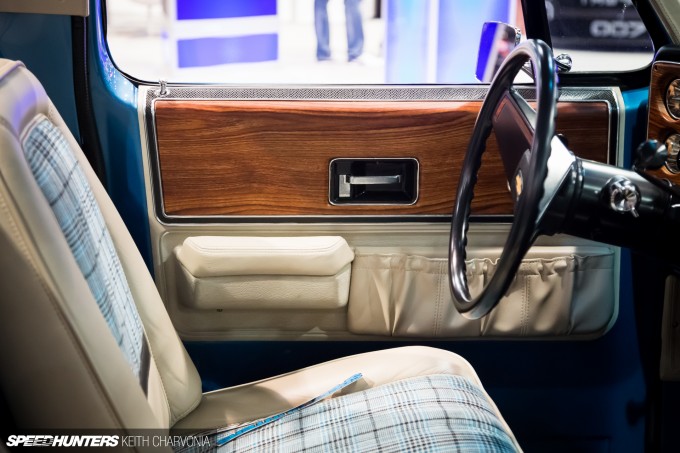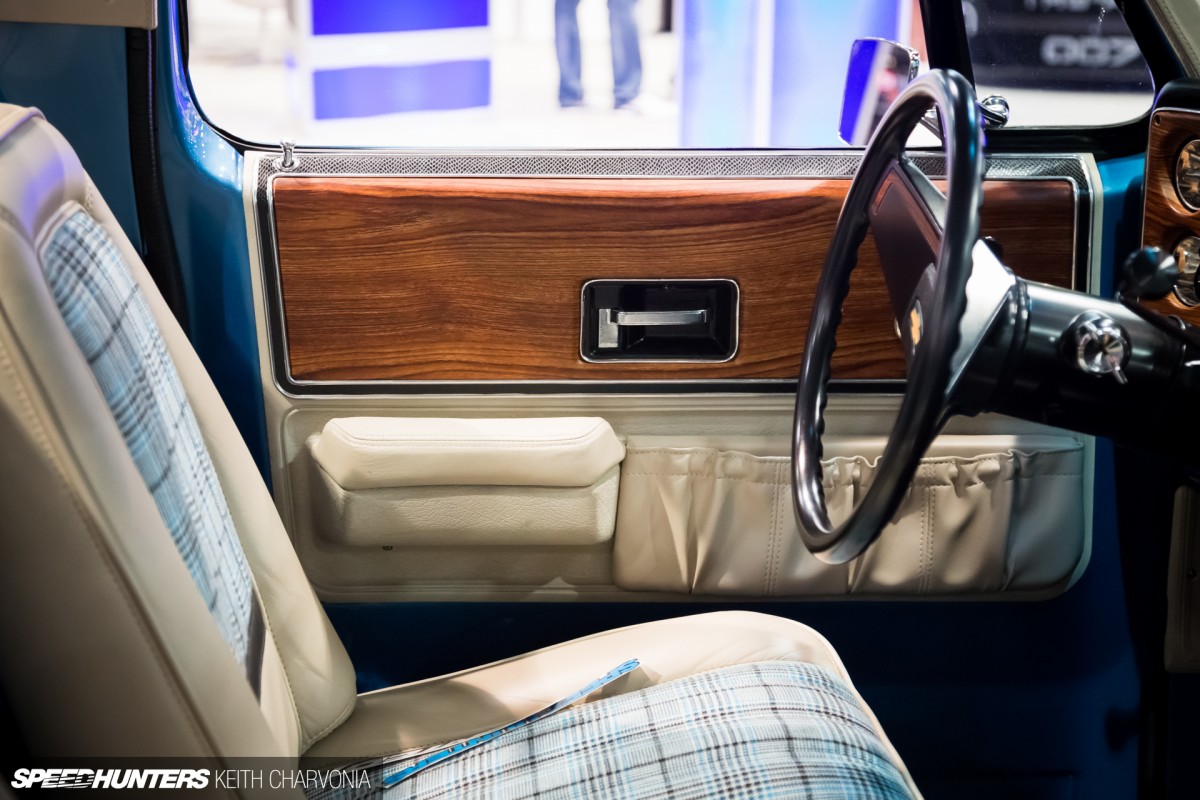 The wood grain details in the doors were redone using water transfer graphics.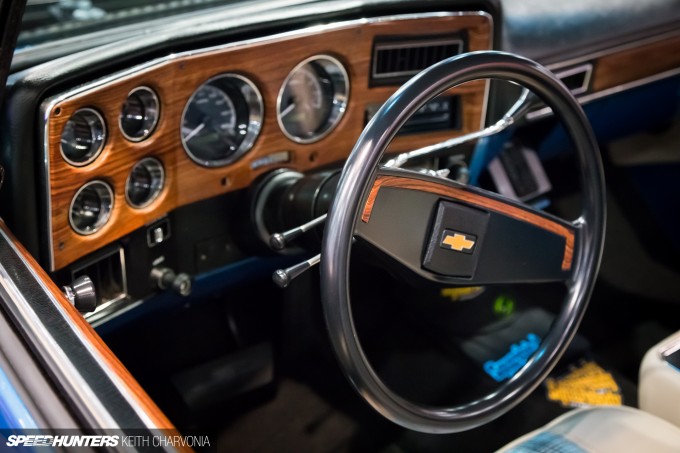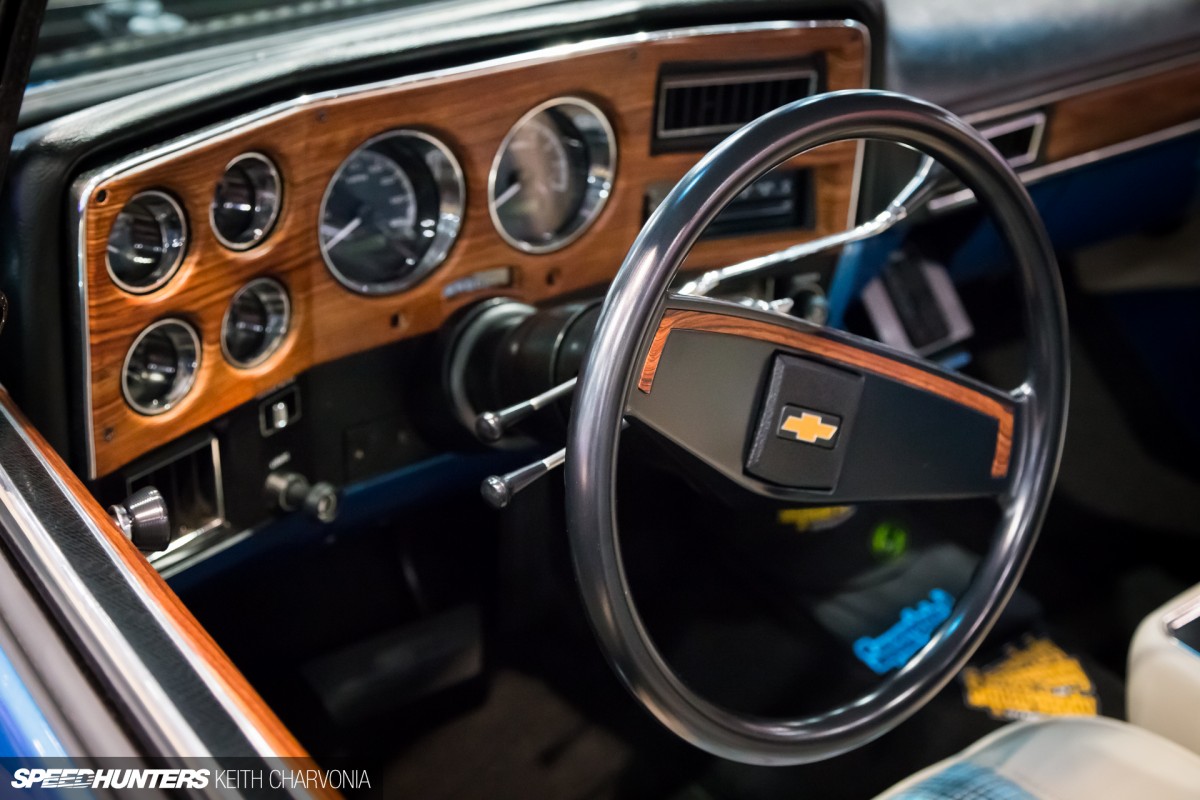 The same technique was used on the gauge surround and steering wheel. That might look like a stock wheel, but it's actually been machined out of billet to achieve a smaller diameter and thicker grip.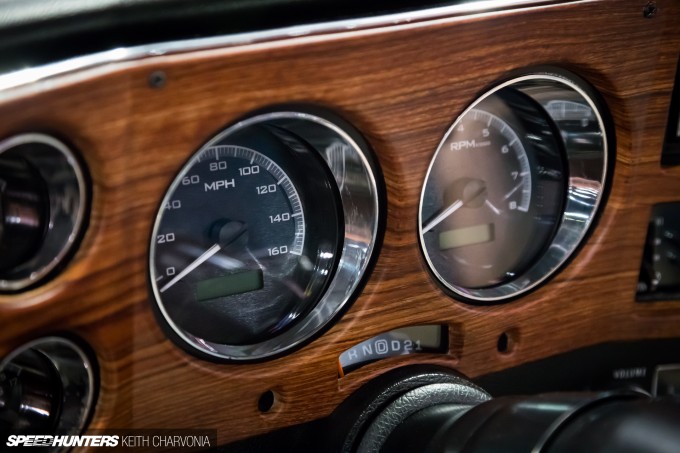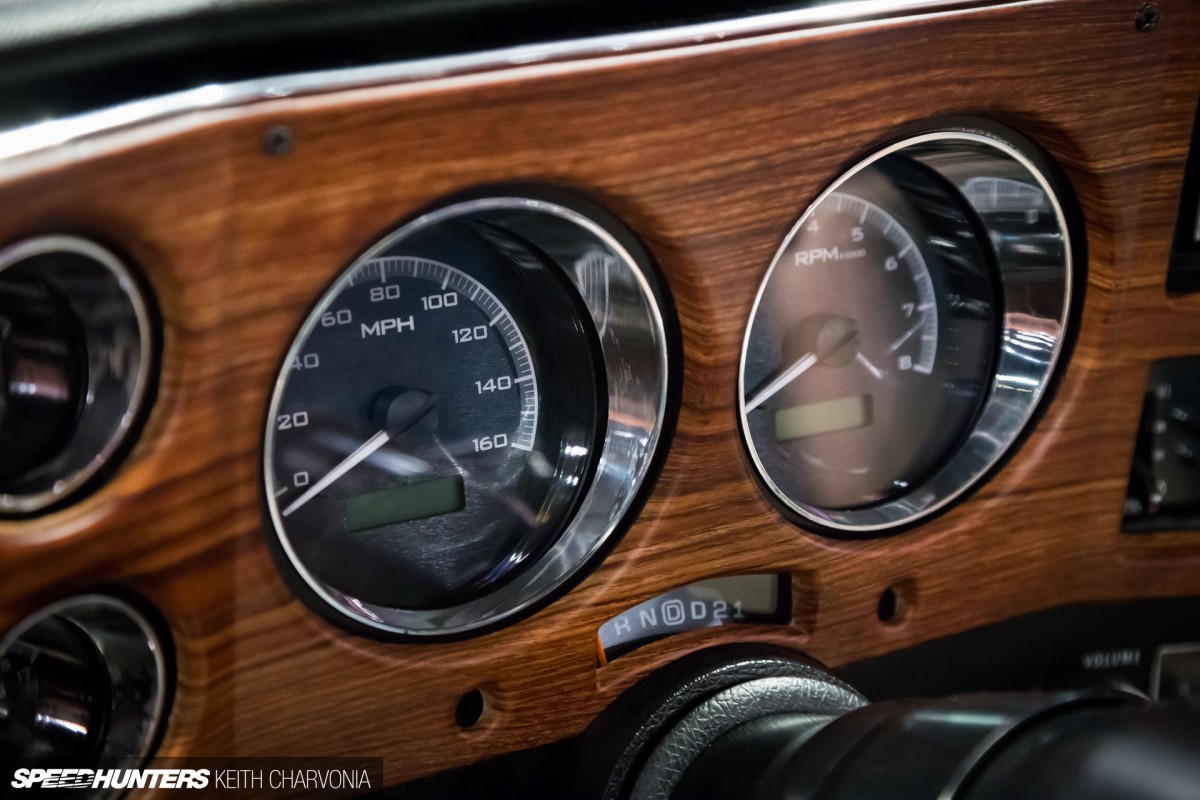 Instrumentation was also upgraded to match the performance of the DELS3.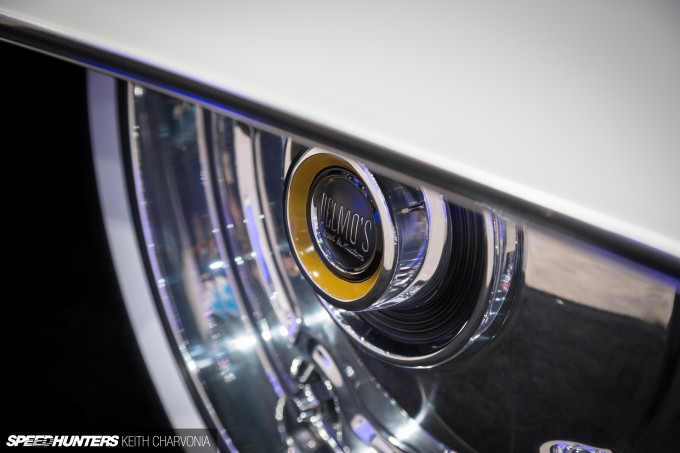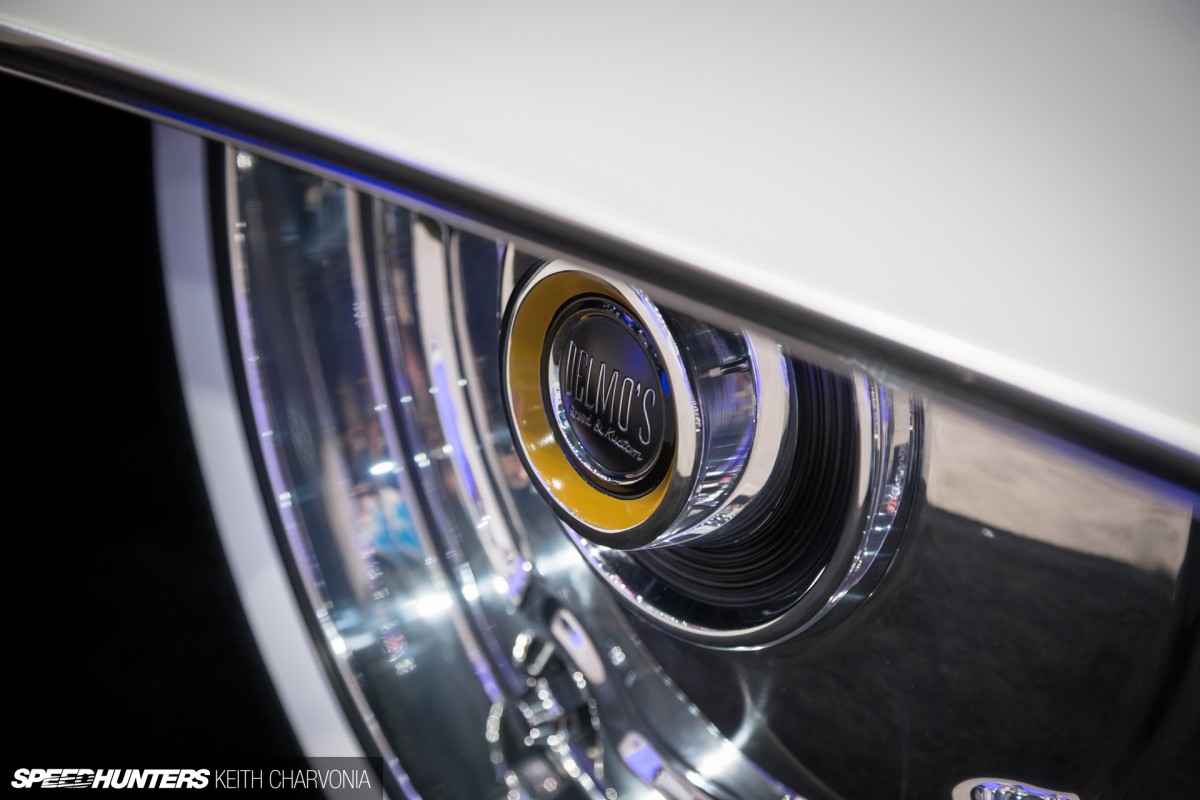 The Chevy truck guys have coined the phrase 'Yezzi Clean' to describe the extreme level of detail Joe Yezzi puts into his builds.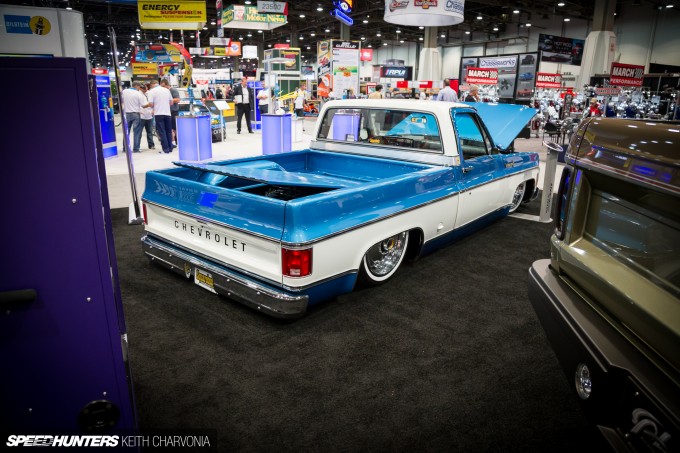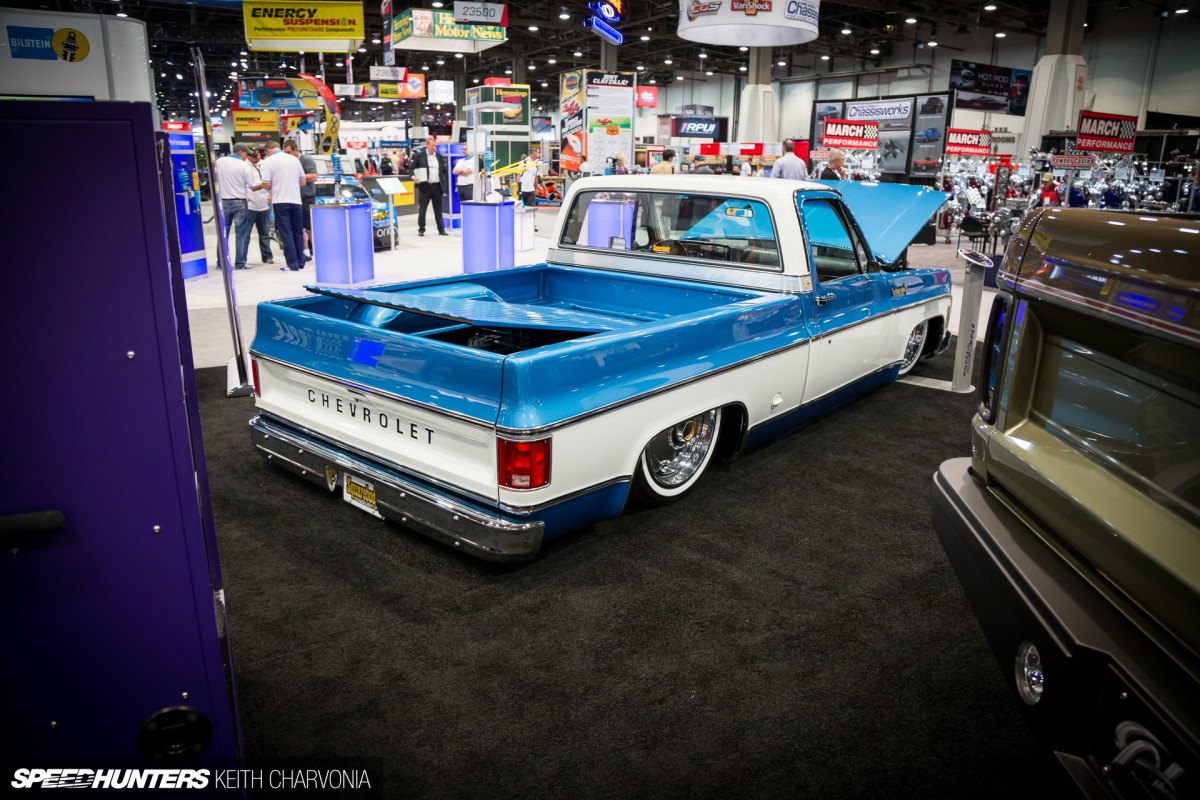 This guy could be building trophy-winning hot rods if he wanted to, but Chevy trucks are what makes him tick so that's what gets the 'Yezzi Clean' treatment. After admiring his latest build, I'm just fine with that.
Keith Charvonia
Instagram: SpeedhuntersKeith
keith@speedhunters.com