Mike Burroughs' purposely rusted BMW is the stuff legends are made of. It has the power to elicit a reaction from anyone who comes across it, and that reaction will either be very, very good or very, very bad.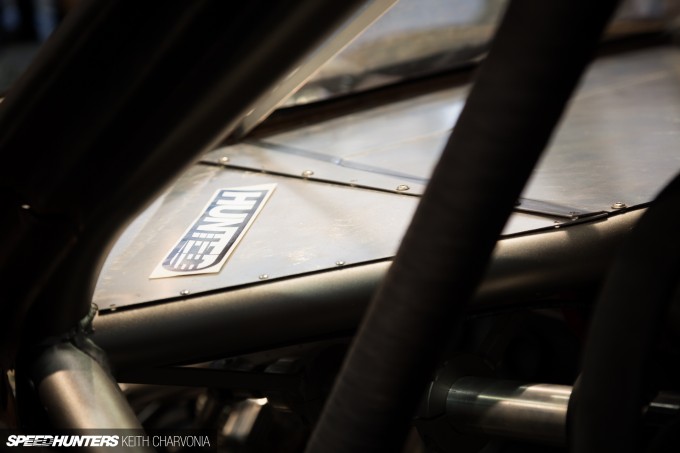 To tell the truth, I was in the 'put off' camp with this one. A purposely rusted rat rod BMW? I didn't give it more than a passing glance. It wasn't until I saw the rebuilt version at the SEMA Show earlier in the month, met Mike in person and took the time to read up on his build that I realized I had been far too hasty in my dismissal of Rusty Slammington.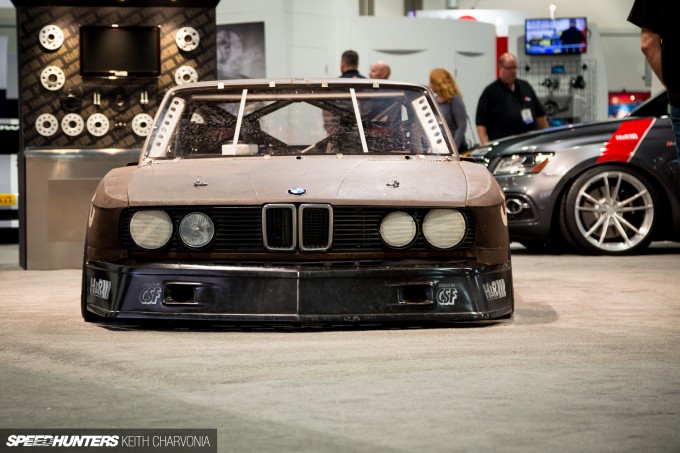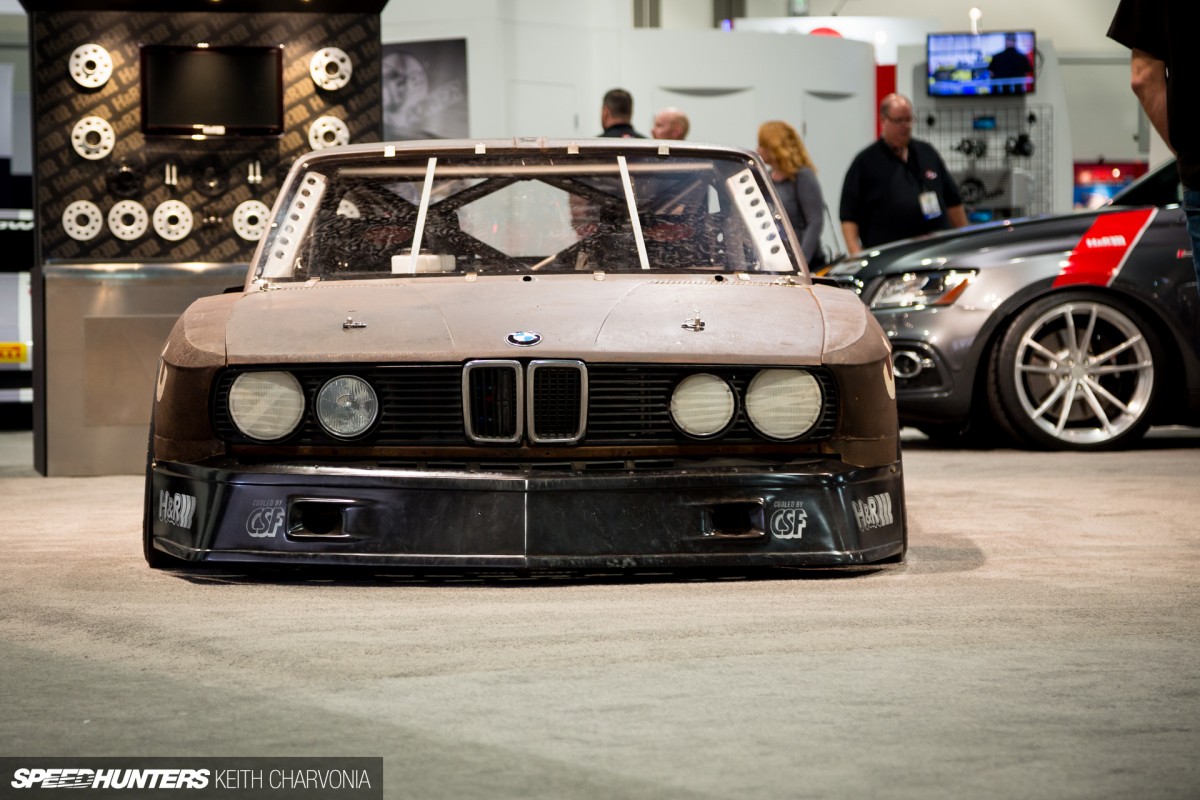 Upon reading the build thread I learned that Mike's E28 started rather innocently as a slammed car built for fun, which infused influential styling and then suffered a series of blows that would make any lesser man give up.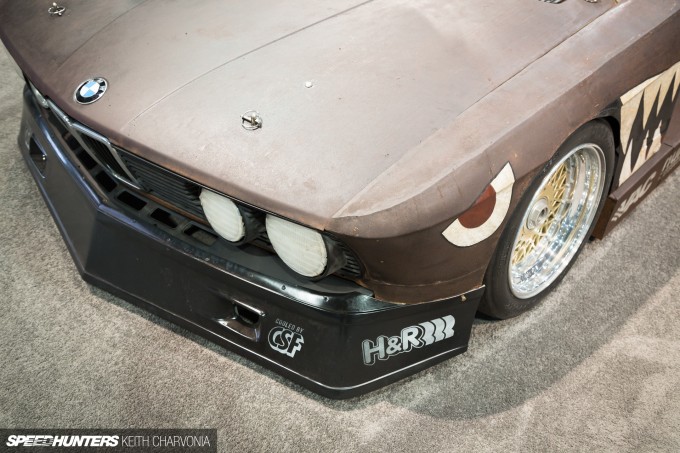 Except Mike didn't give up. I don't blame him for hacking the car up after it was hit by a semi truck, but that version just didn't do it for me. This version, though? This version…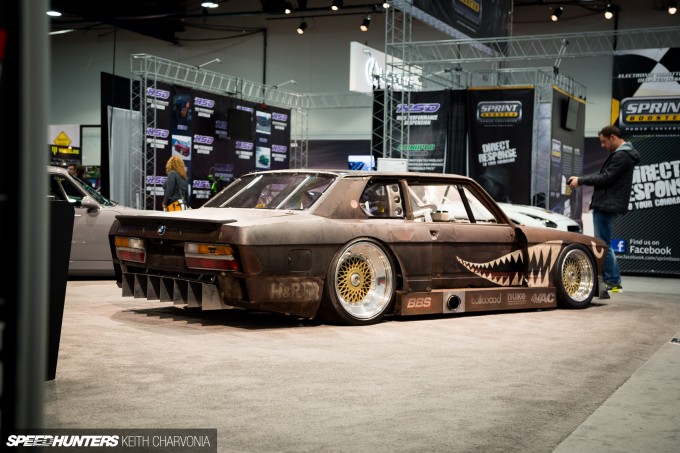 The Group 5 inspiration is clear, and it's brought the proportions right where they were always meant to be. One foot shorter and two doors less just works so well with the already chopped roof.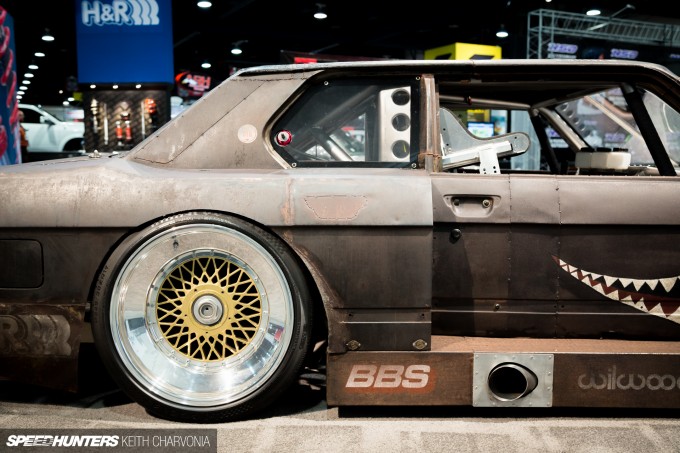 Mike and Byron Wilcox squished and stretched the proportions until they were just right, wrapping the scorched BMW's sheetmetal soul around a scratch-built tube chassis. This is where you can really spend some time studying the work that's been done. Notice the remnants of the pounded-out flares from the previous version just ahead of the rear wheel.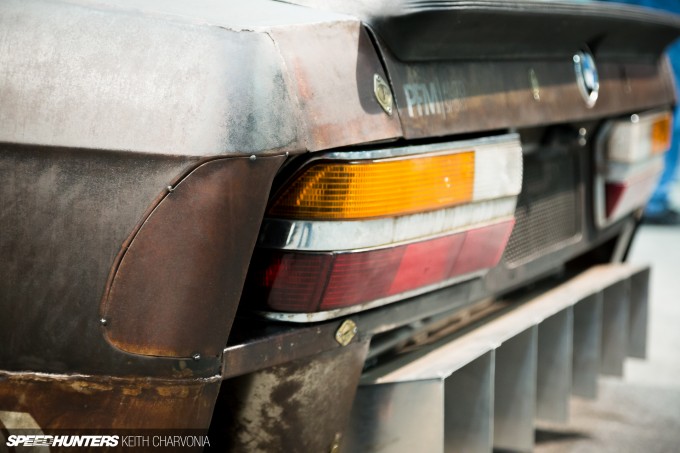 One of the things I enjoy most about a car in bare metal is seeing all the changes right there in plain sight. None of this is lost under a layer of paint on Rusty Slammington either.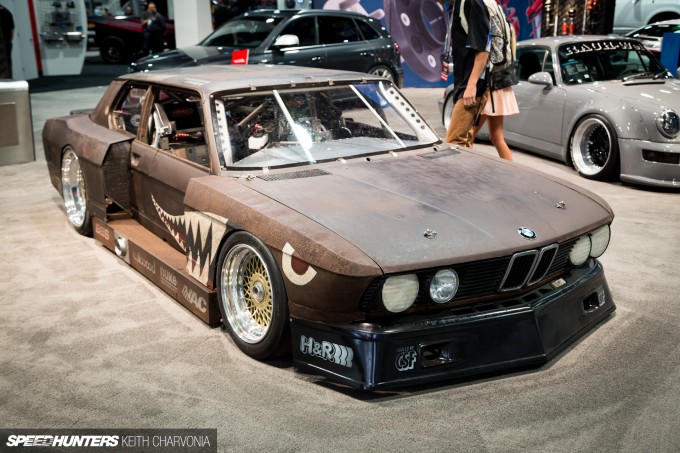 Through all its versions Rusty has worn plenty of custom wheel sets, but these 16×12-inch front and 19×14.5-inch rear Porsche 956 BBS' might just be the best.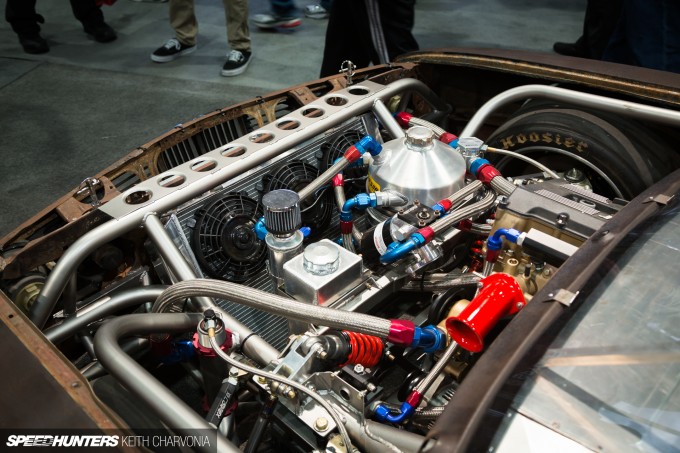 Pushrod suspension uses inboard H&R coilovers, while a high compression, dry-sumped S38 straight six from an E34 M5 has been mounted way, way back in the engine bay.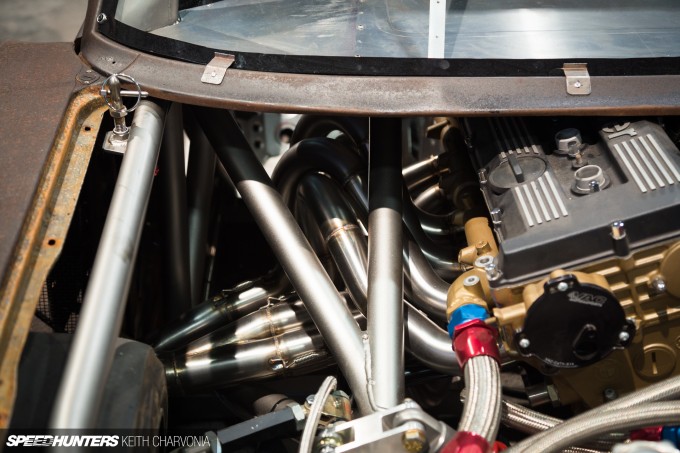 A beautifully crafted header snakes its way through the tube chassis and out the passenger rocker panel.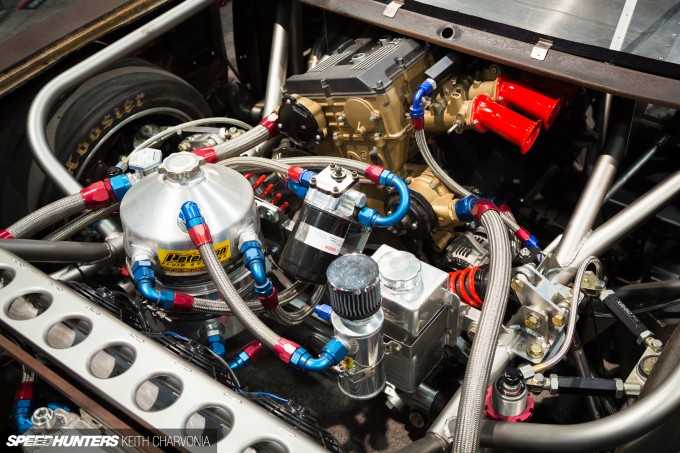 We know Mike will give us all the details over on Stanceworks, so I won't bother going much more in depth.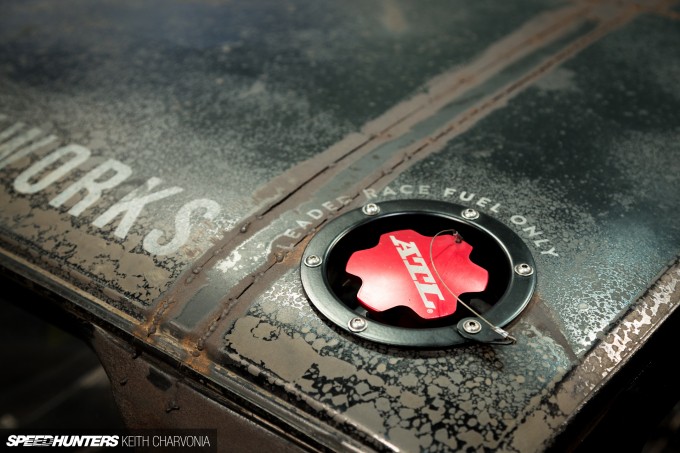 That's really not what this story is about. I just wanted to take a minute to congratulate Mike Burroughs on a job very well done. There wasn't a person at the 2015 SEMA Show who wasn't talking about this car.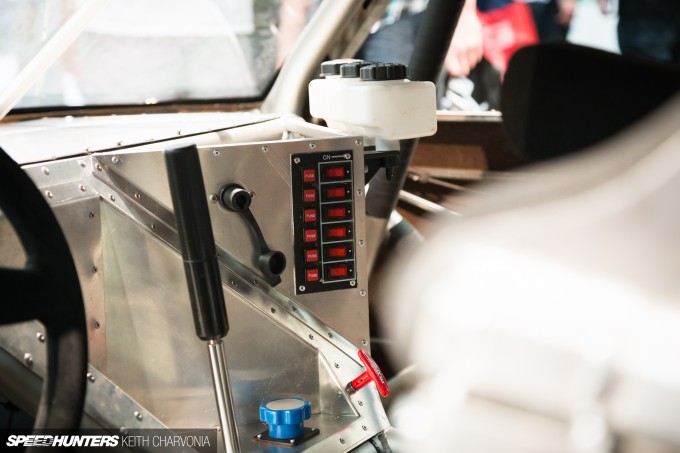 Mike took what was a polarizing build with equal numbers of fans and haters and turned it into something so downright amazing that you'd be hard pressed to find anyone with a bad word to say.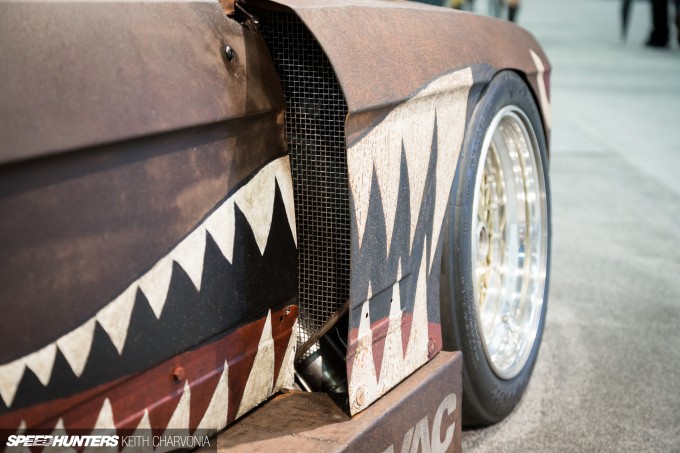 So, from one like-minded journalist and car builder to another, I tip my cap to you Mike. Well done, my friend.
Keith Charvonia
Instagram: SpeedhuntersKeith
keith@speedhunters.com