When tackling an event as massive as StanceNation Japan in Tokyo turned out to be, you have to be extremely selective with the cars you choose to show. I could go on for most of the year showing you guys spotlights of seriously cool rides, but that's just not going to happen. So the hard job of choosing what to share is a tough one, but I do try to give you the best from each of the differing 'styles' that are always present at these type of gatherings.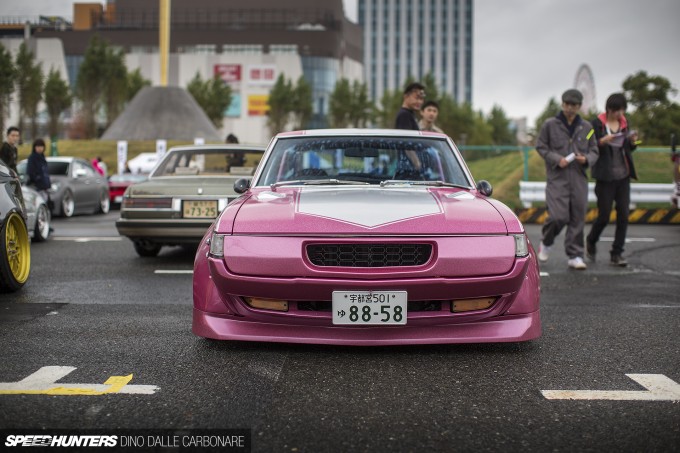 And this being Japan, there is never a shortage of crazy stuff from the '70s and '80s to indulge in. While the clean and meticulously restored cars are cool, it's something with a little more attitude that often gets your emotions flowing.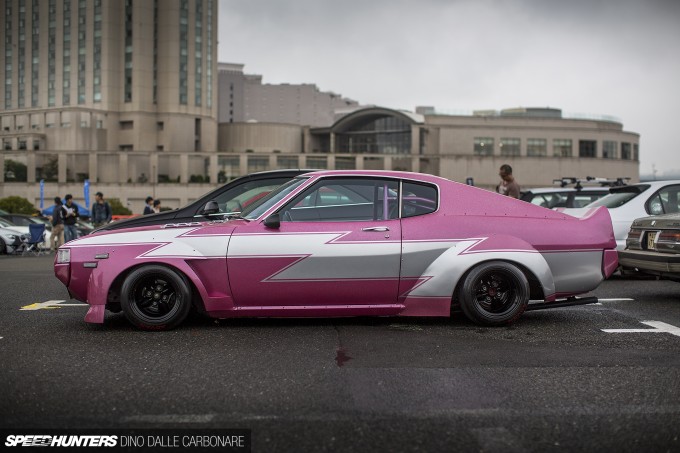 This Celica did just that!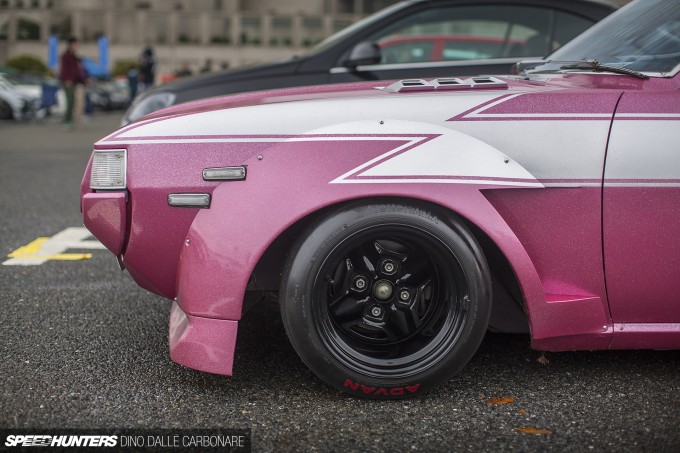 The Kaido Racer look has a variety of interpretations, and while this RA25 doesn't have a massive extended front spoiler or takeyari exhaust, it nails the look well with a pink metal-flake exterior and contrasting silver racing stripes. Oh, and the custom-widened Toyota GT 4-spoke rims are a nice choice to fill out the massive riveted-on flares up front.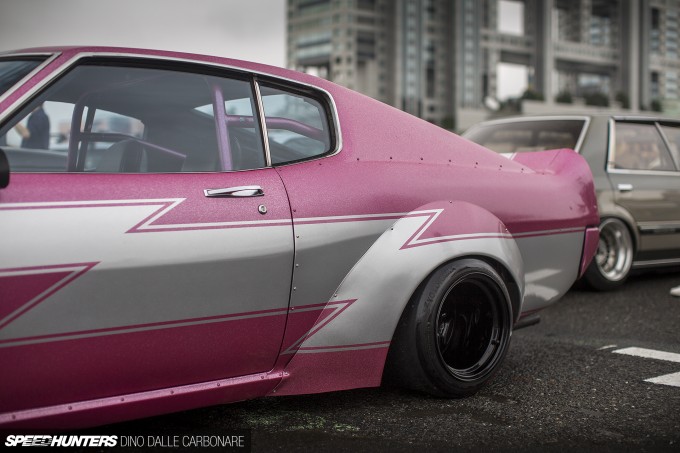 In keeping not one, but two sections of fender widening in place, there's lots of riveting at the rear as well.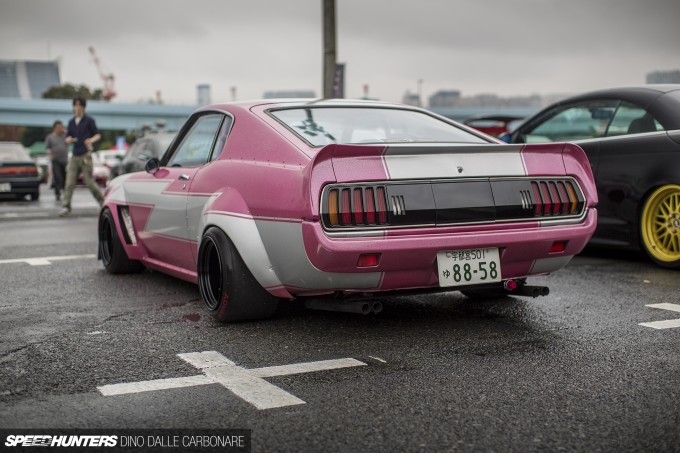 The contoured spoiler that wraps around the entire rear section is a work of art, and for an authentic look the Toyota runs vintage Advan slicks at each corner. I asked the owner if he'd had any issues driving the car to Odaiba in the rain that morning, to which he replied, "daijobu, mondai nai!" Translation: "it's okay, no problem!"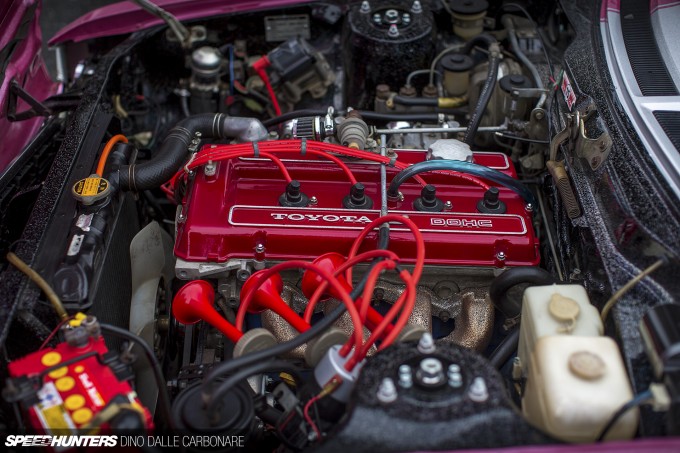 The 18R sitting in the black and metal-flaked engine bay was running bigger carbs breathing through a quartet of velocity stacks, with no sort of filtering to be found.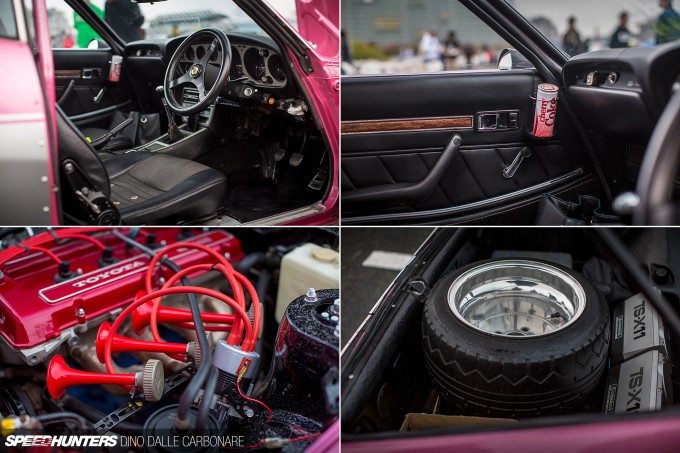 The Fiamm air horns were something the owner really wanted me to take notice off, telling me they go 'parira parira', which is Japanese onomatopoeia for The Godfather's theme song. The cabin was spotless and even included a period correct Cherry Coke from the mid-'70s in the passenger's side door drink holder.
There is nothing quite like one of these vintage JDM cars, especially when it's infused with a massive dose of additional Japanese-style by its owner.
Stay tuned for more spotlights from StanceNation Japan!
Dino Dalle Carbonare
Instagram: speedhunters_dino
dino@speedhunters.com