When you think about the American time attack scene, there are several popular race car platforms that come to mind. The Subaru WRX, Mitsubishi Evo and the Honda S2000 are all found often, as are Civics and Integras for the front-drive class competitors.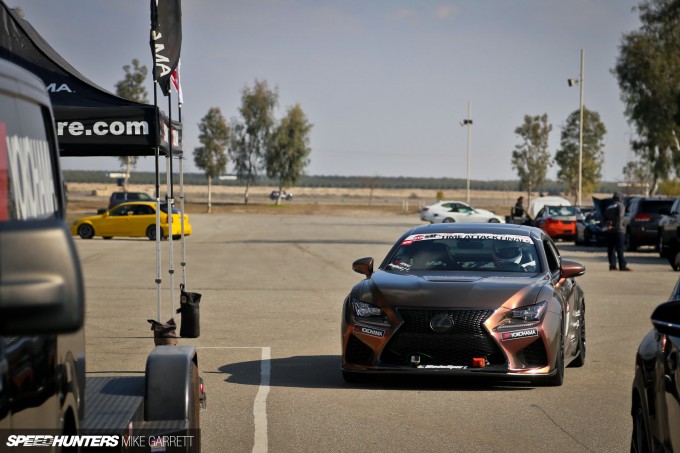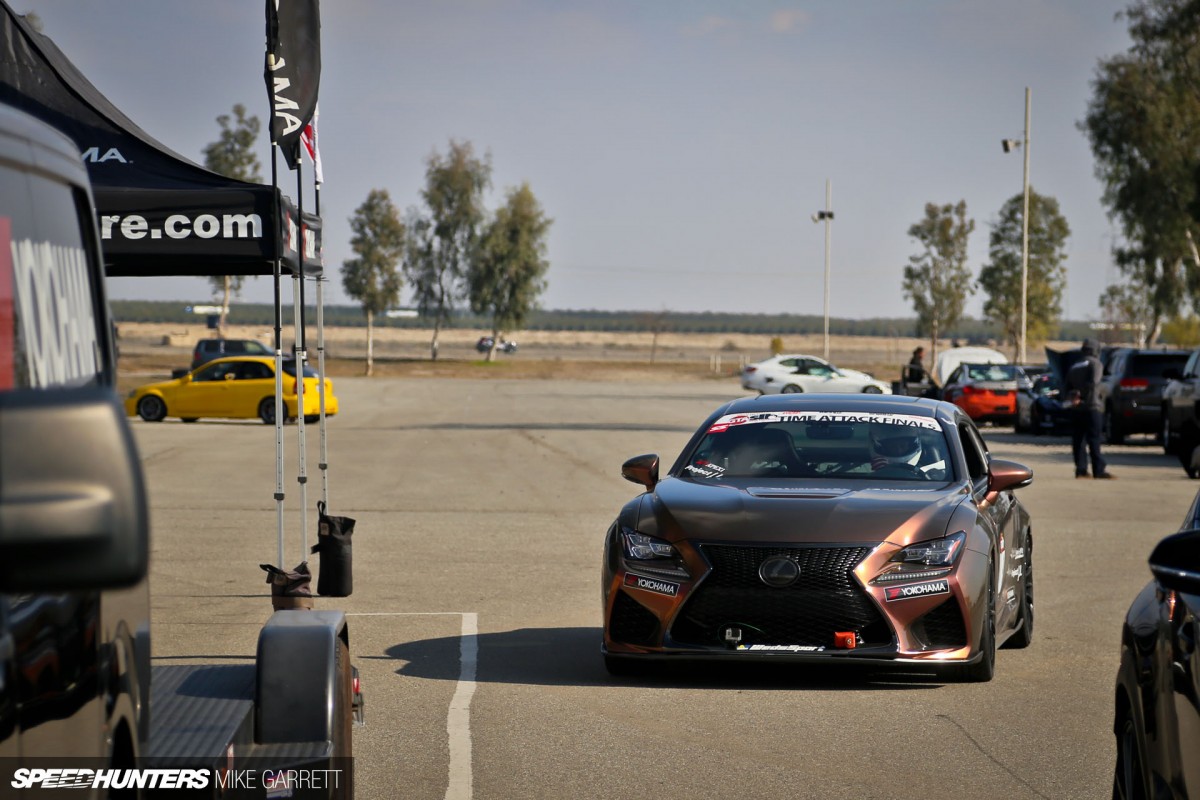 But one of my favorite things about attending Super Lap Battle is checking out some of the more unexpected vehicles that people bring out. Take a look at this luxurious machine for example.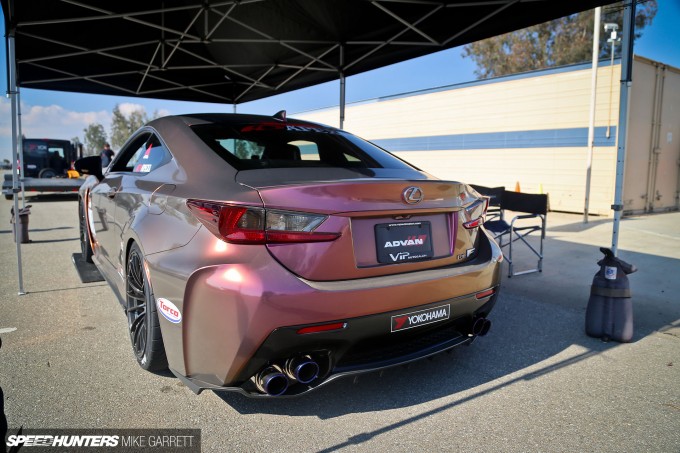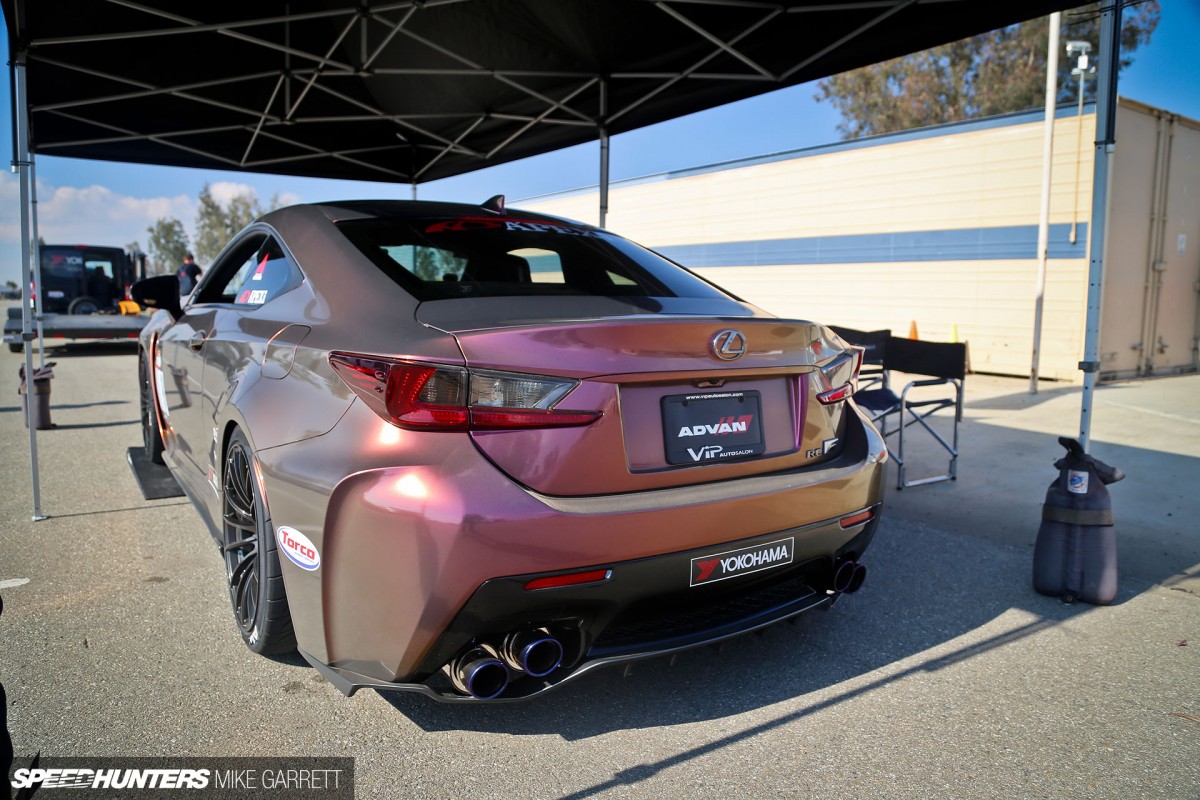 It's a Street RWD class Lexus RC F that was being campaigned by a small contingent from Yokohama Tire and A'PEXi USA, and it certainly stood out in the paddock thanks to its show-esque color-shifting wrap.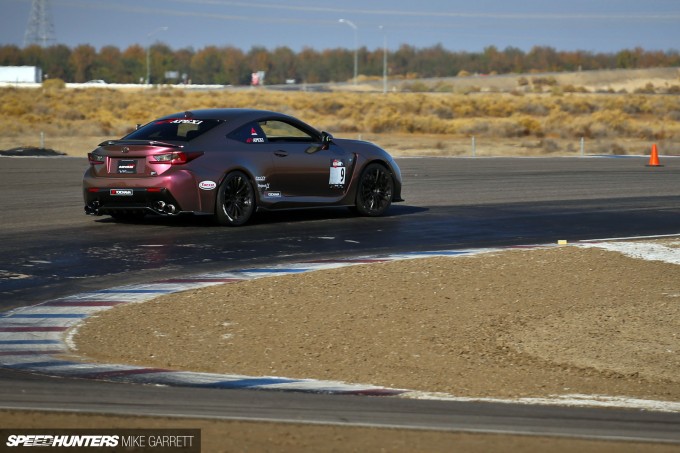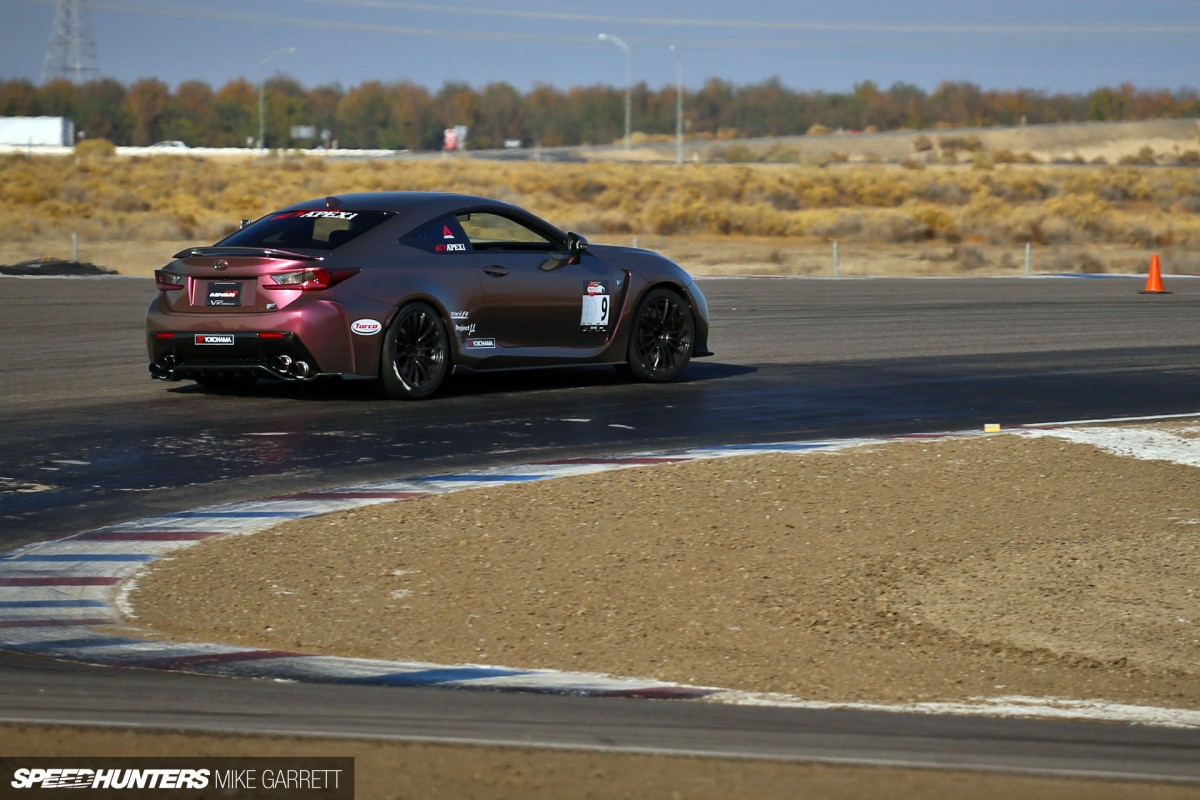 And while the Lexus was actually once destined for show duty, it now does a lot more than just look pretty. In fact, the whole idea behind entering it in this year's Super Lap Battle event was to see what a lightly-modified, fully street-legal luxury performance car could do.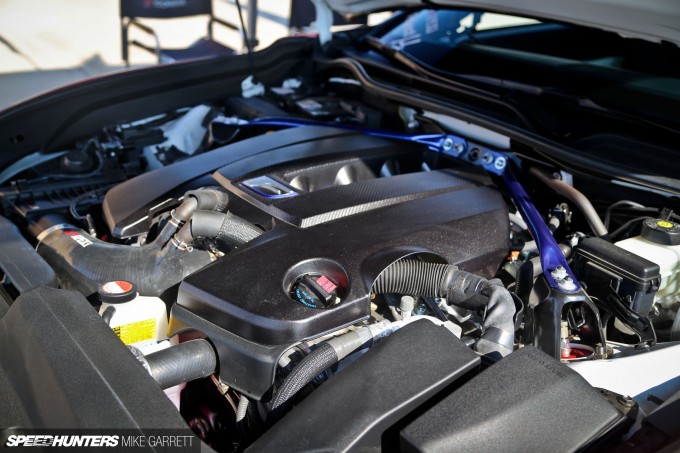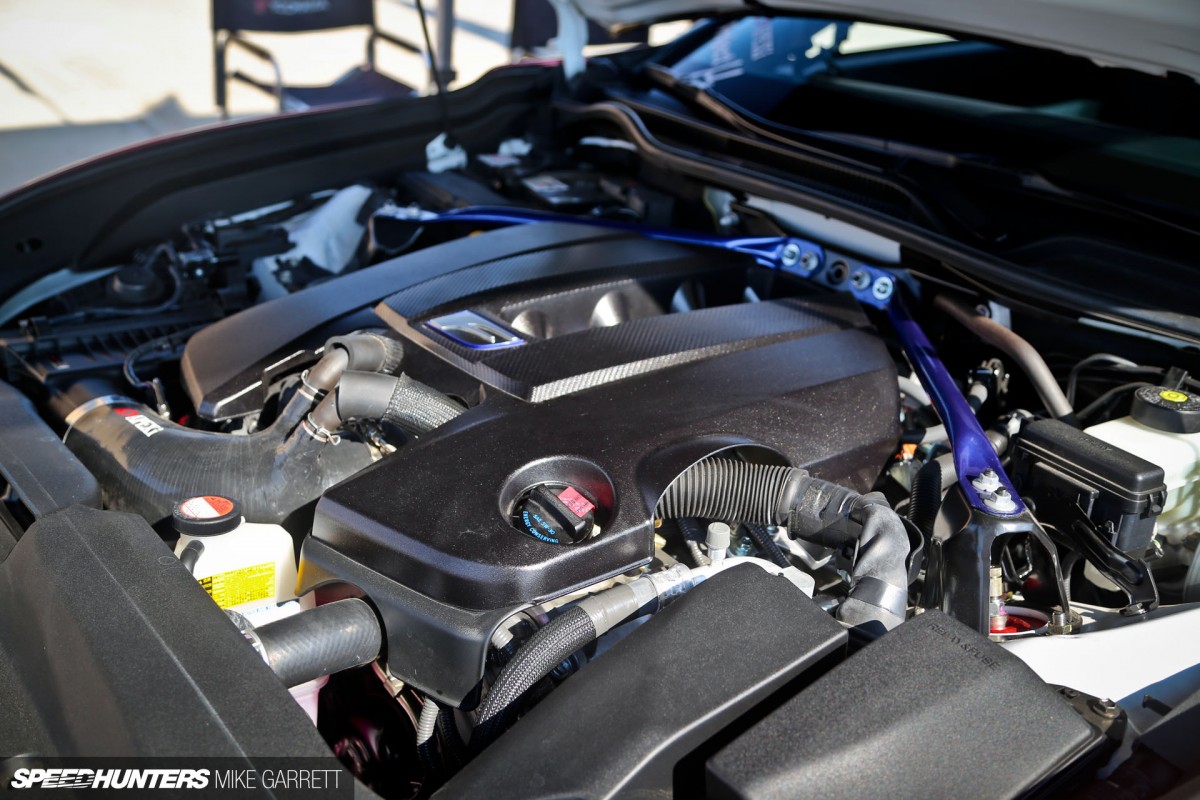 The upgrades made to the RC F are minimal. There's a an A'PEXi intake system, a trick titanium exhaust and the motor has been filled with high performance oils; but the screaming V8 is otherwise stock.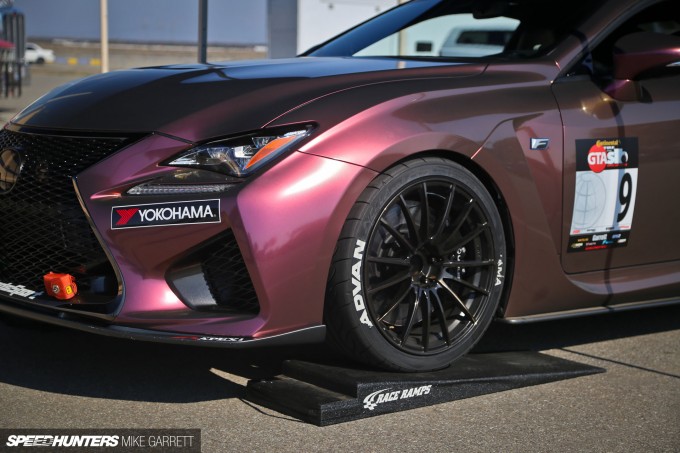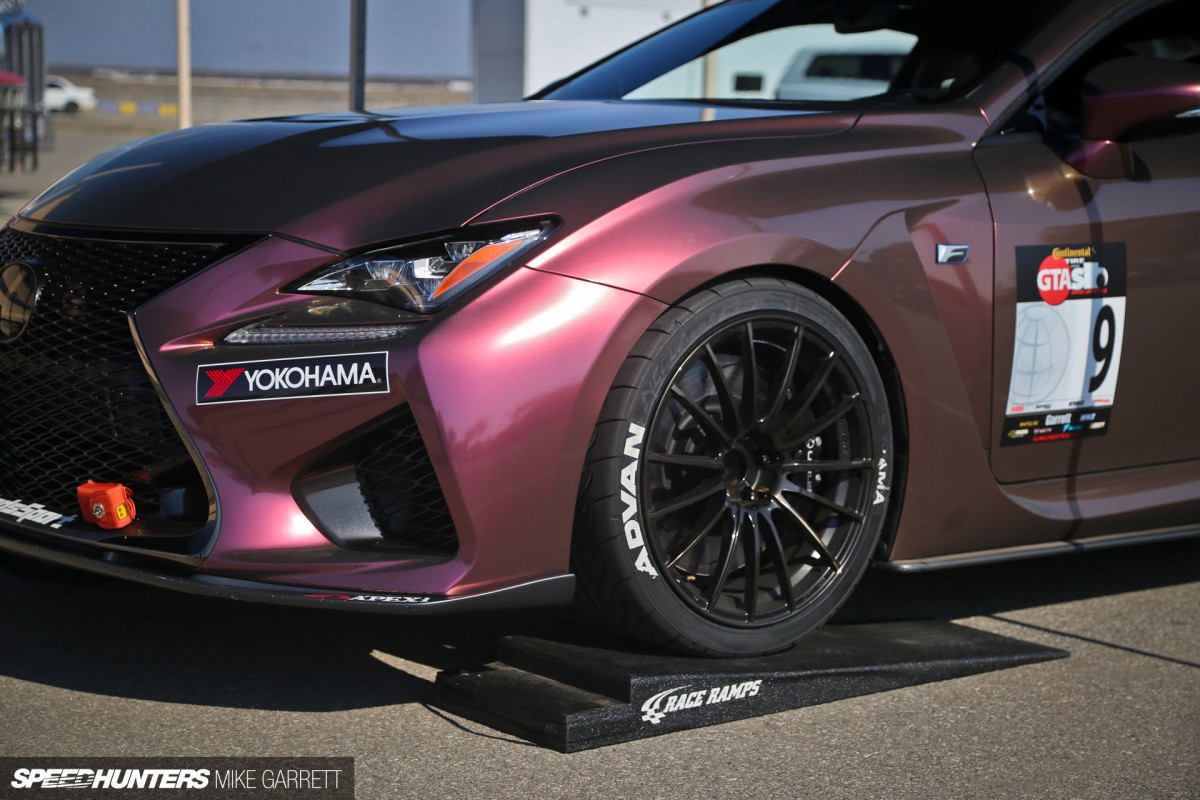 Grip is also very important, so the Lexus is running 19-inch Advan Neovas on a set of Weds wheels which sit beautifully against the body. Adjustable coilovers have also been fitted to stiffen up things a bit.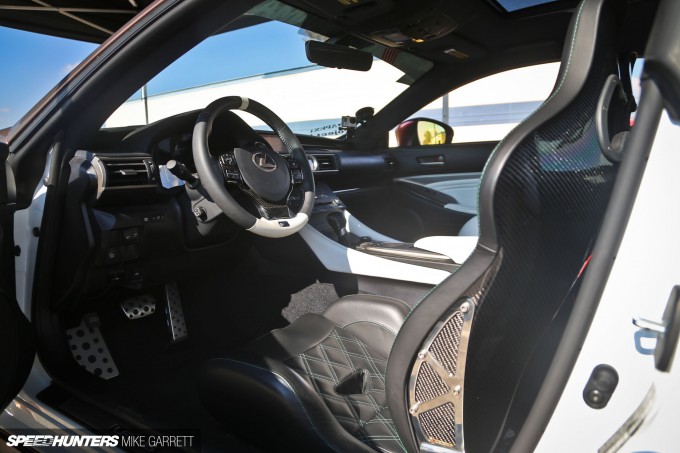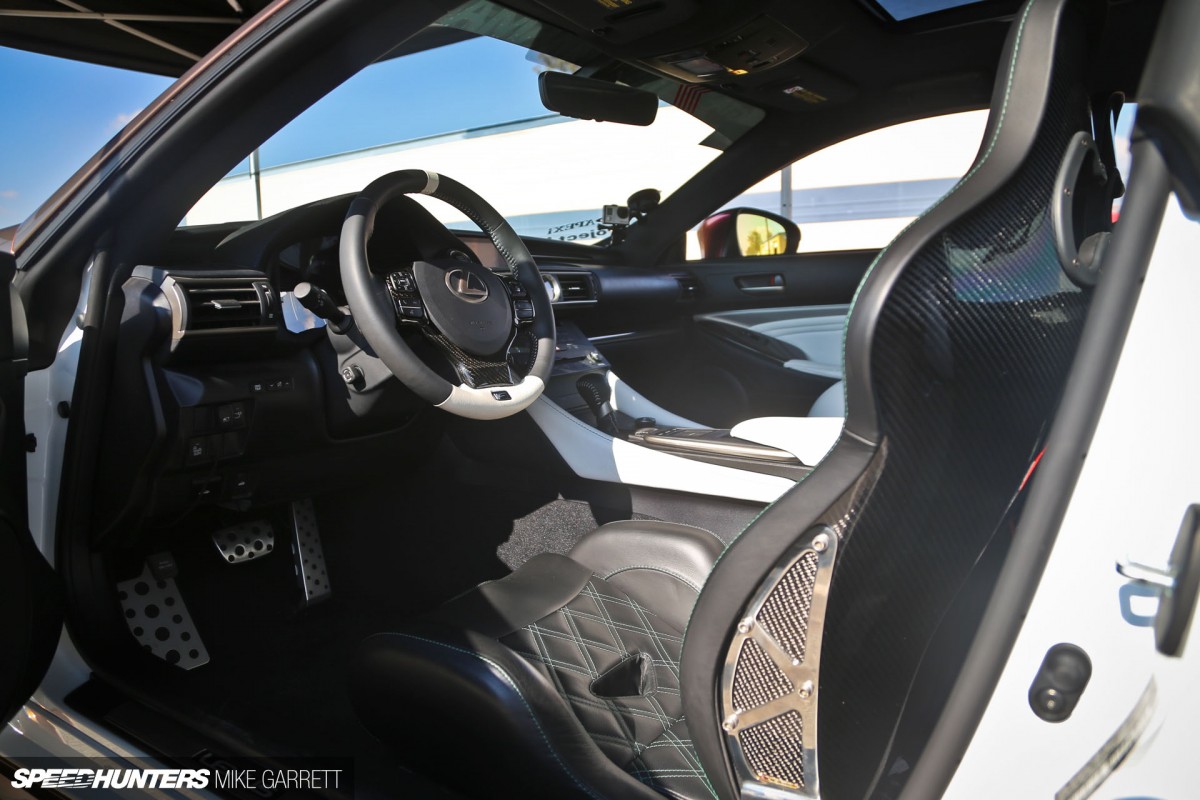 Inside, the rear portion of the interior has been stripped out, while a pair of full racing buckets keep the driver and passenger in place during hard cornering. Other than that it's all showroom-stock.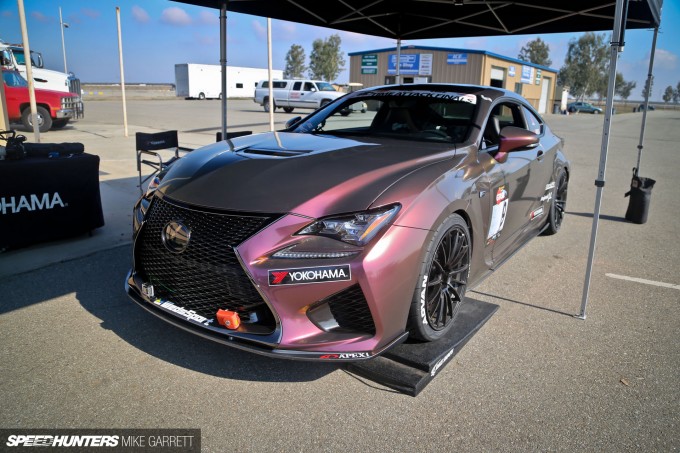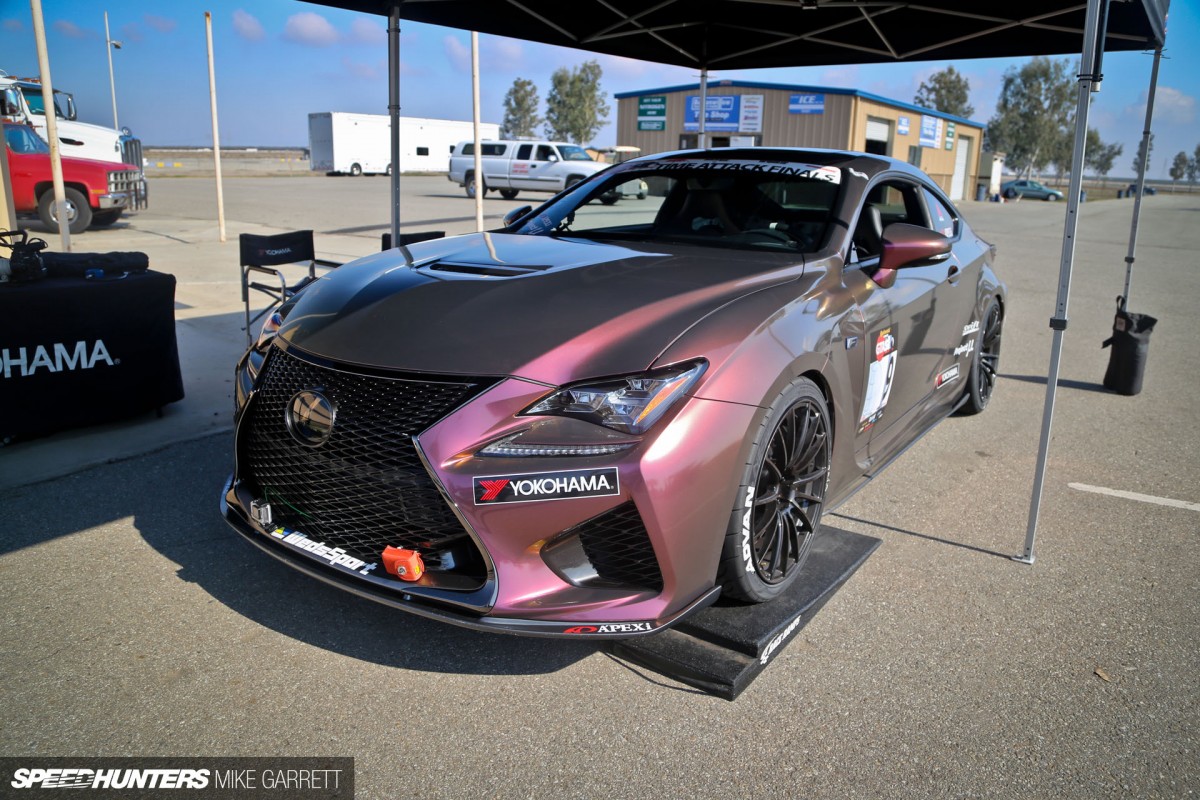 The big Lexus has to have been one of the most conservatively-modified cars running at Super Lap Battle, but it looked fantastic on the track and sounded even better. If I were fortunate enough to own an RC F, I'd likely have mine set up very similar to this one.
What say you?
Mike Garrett
Instagram: japanifornia_media
mike@speedhunters.com