Unwinding
I was thinking about something the other day… Having watched a lot of racing over the last couple of years, I've come to the conclusion that professional drifting is pretty much the greatest motorsport to spectate.
Don't get me wrong, I love watching GT cars zoom by while my ears bleed, but there's just something about a controlled oversteer at triple-digit speeds with more smoke than you'll ever need to see, that makes my heart beat.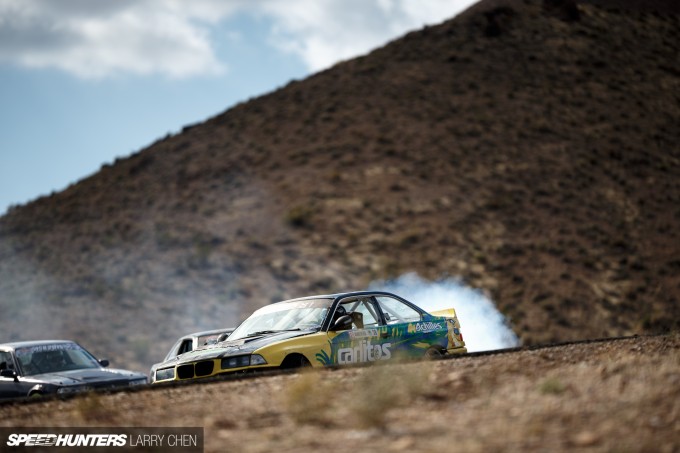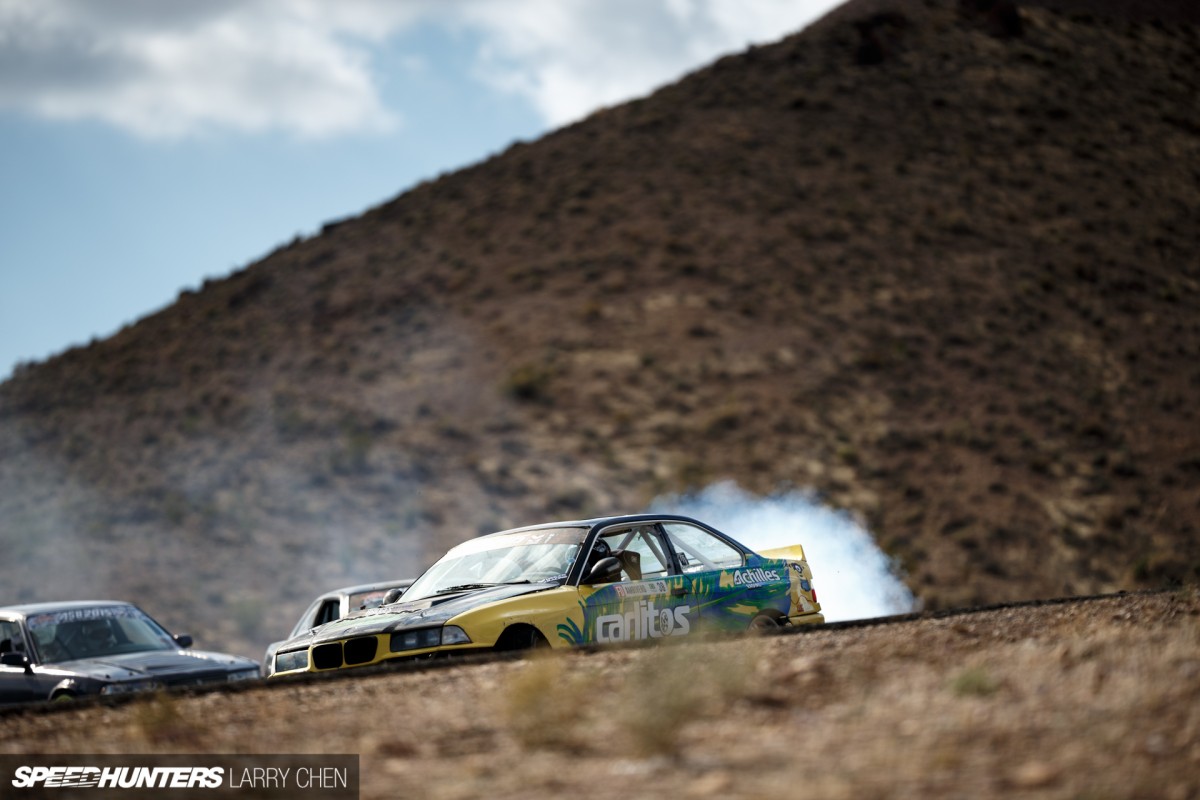 I love drifting, but as the professional side of the motorsport grows, the stress levels increase too. And not just for the drivers, but for almost everyone working the events (like me). Because of this, I tend to enjoy grassroots drifting every now and then; the whole stress-free environment is very calming and relaxing. One event I like to attend is All Star Bash at Willow Springs International Motorsports Park, hosted by the guys over at Just Drift in Southern California.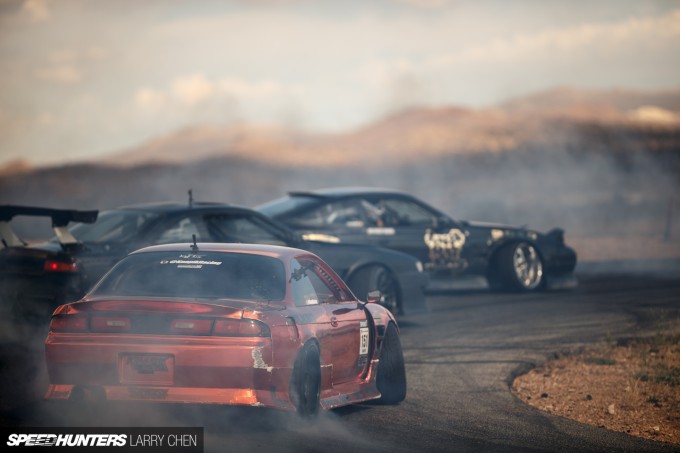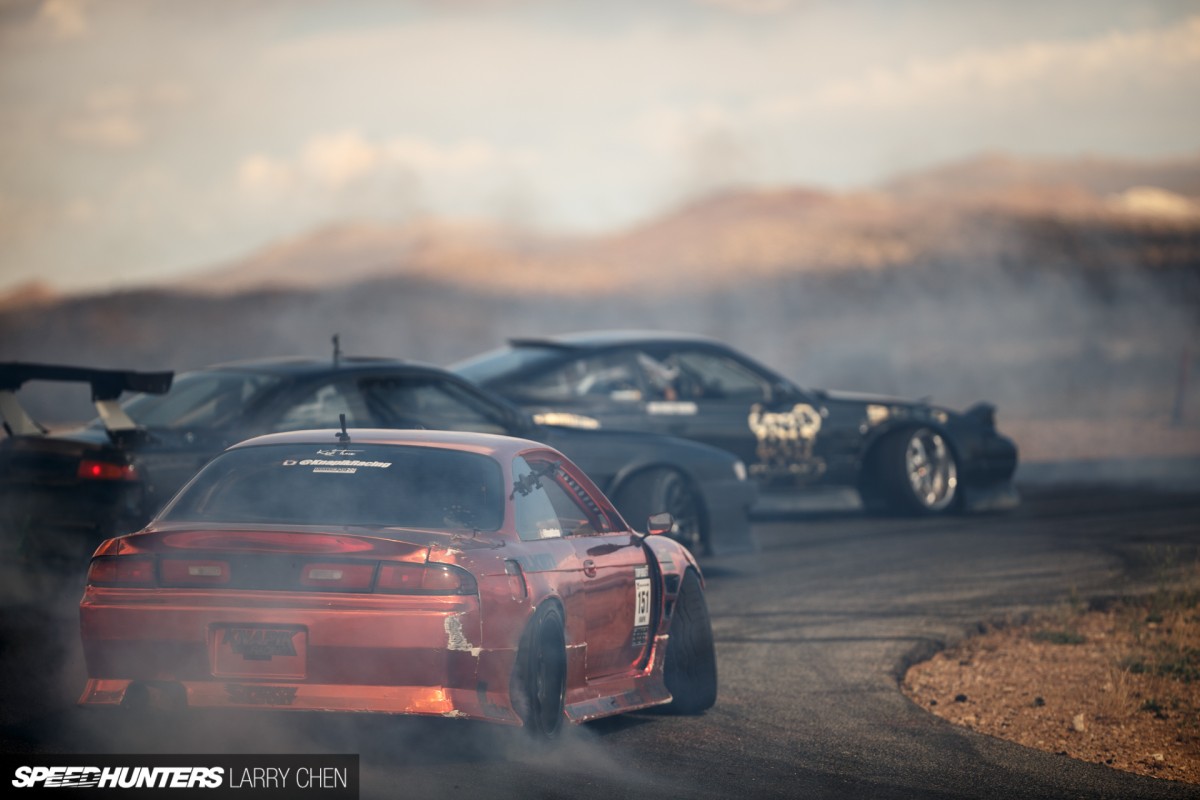 It's held the weekend after Formula Drift Irwindale, so along with novice amateur drivers, All Star Bash (ASB) always brings out many Pro and Pro2 drivers who just want to unwind after a hectic season.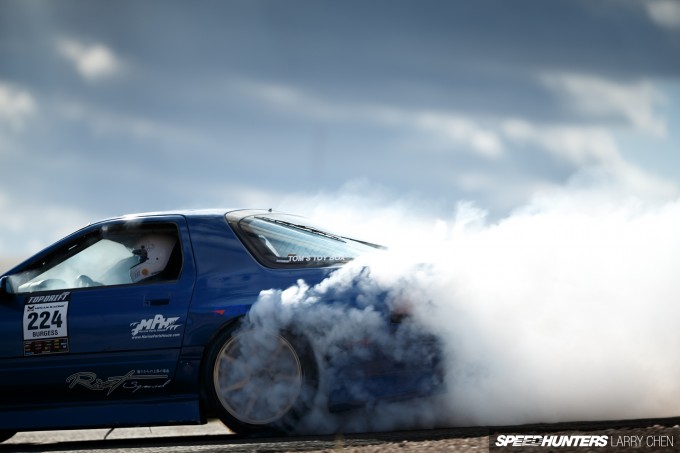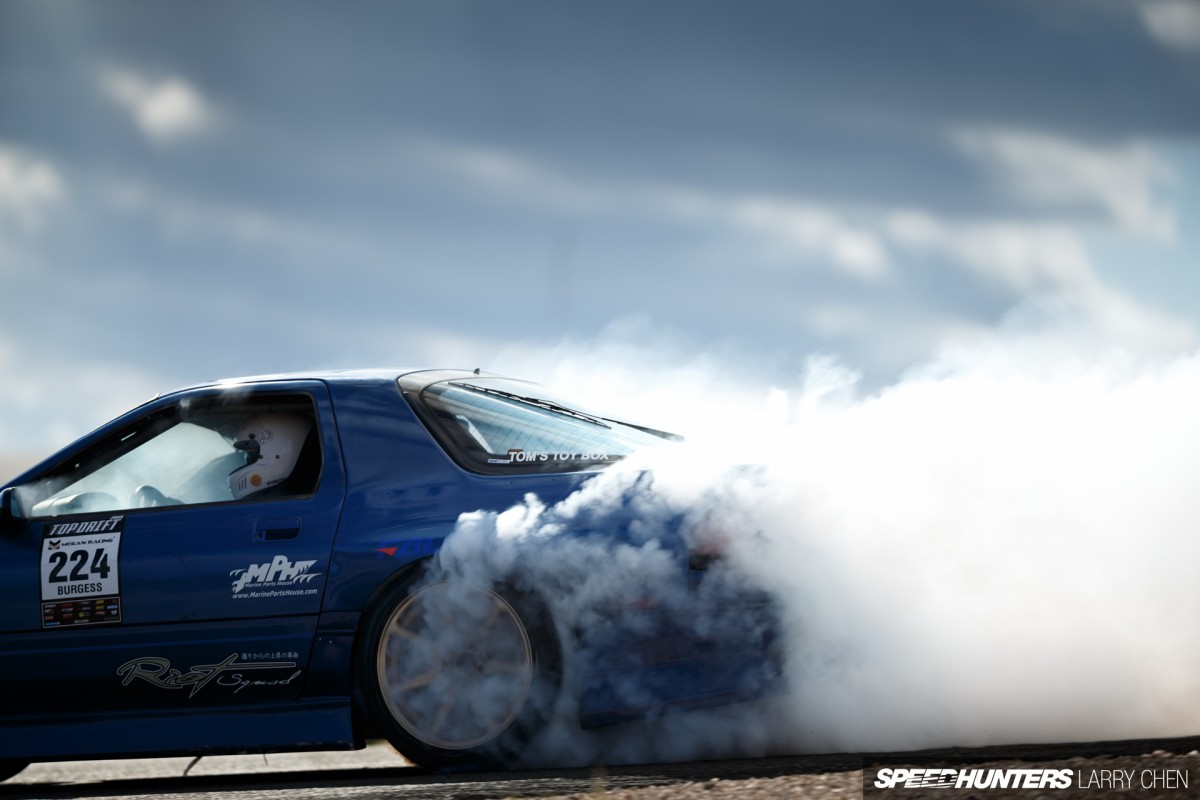 I've attended ASB for a few years now and it seems to have literally doubled in attendance since 2012.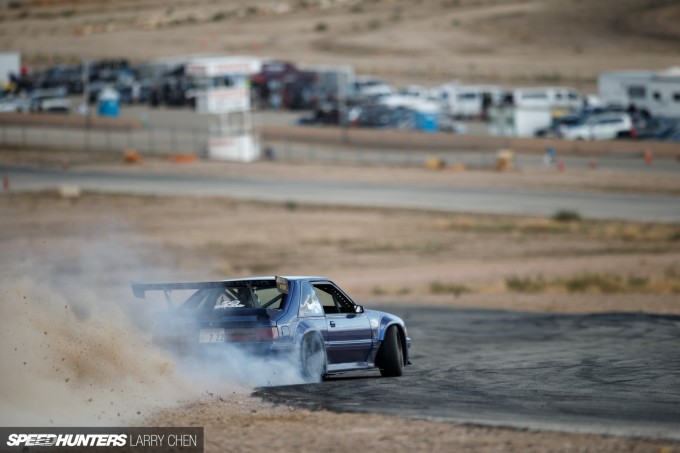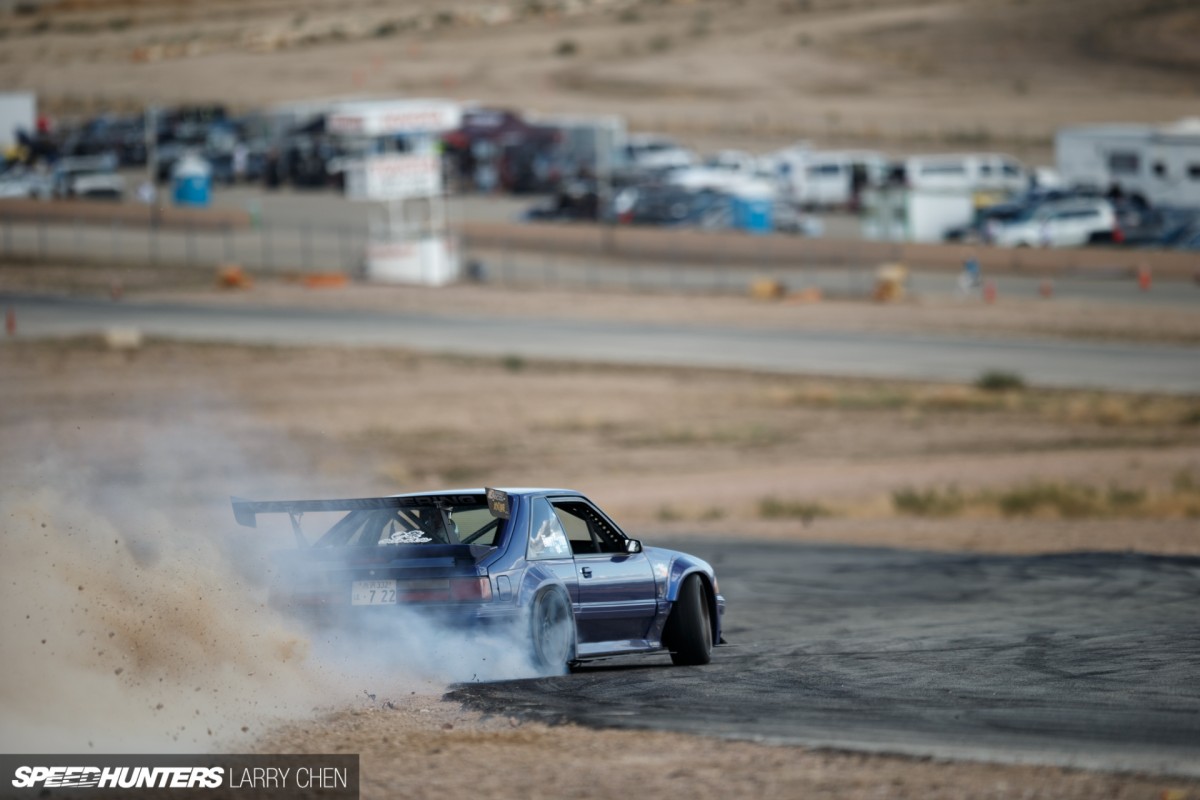 One great thing about grassroots drifting is the diversity in the cars that compete, mostly because the entry regulations aren't as tough. I mean, I've never seen a Fox-Body Mustang and a Tacoma tandem together outside of Just Drift.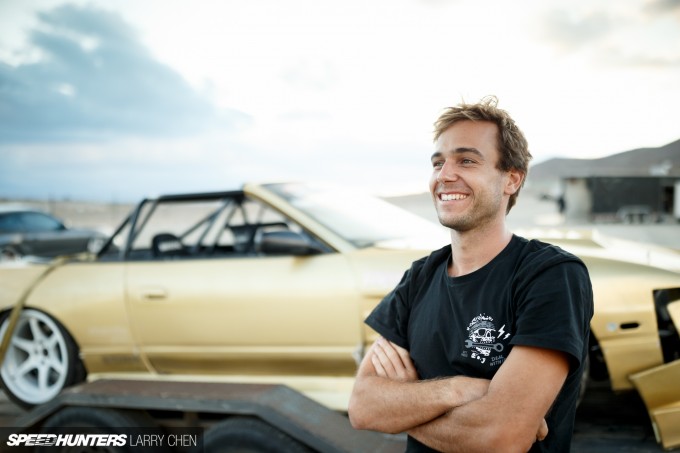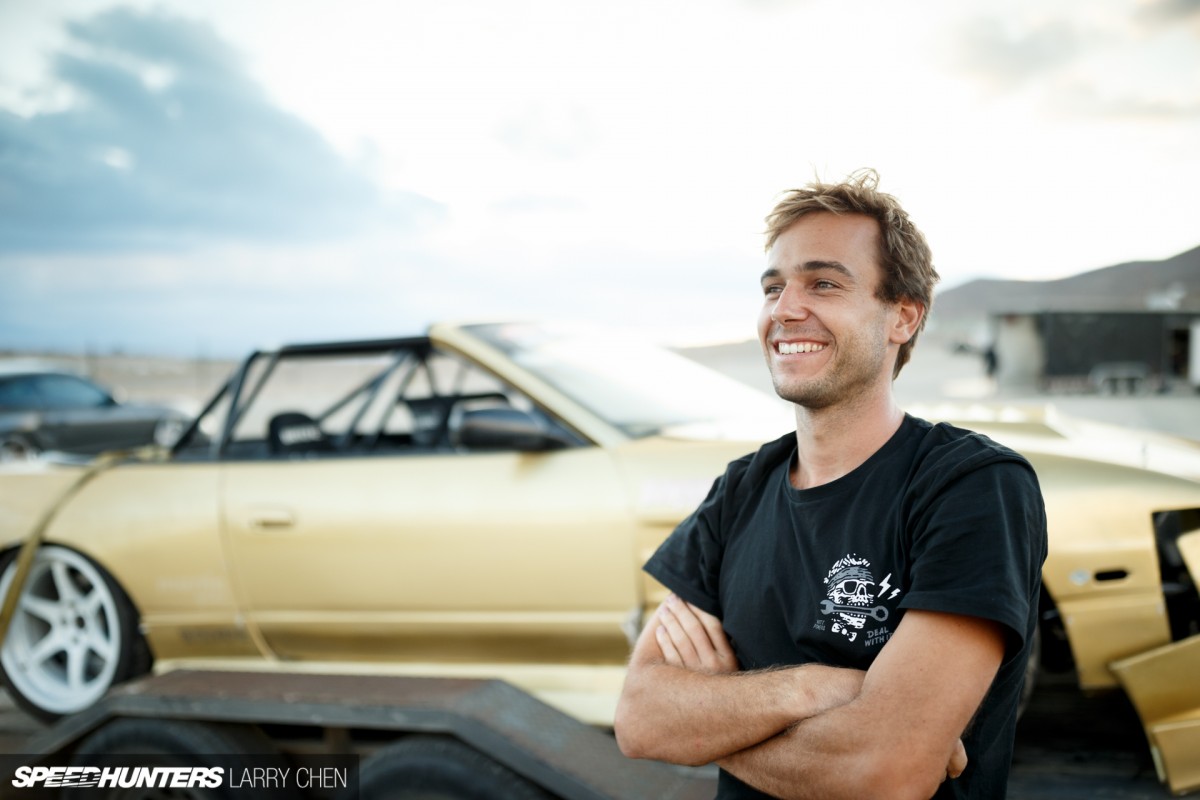 ASB also brings out mythical surf creatures that have been hiding from the spotlight, like Matt Powers. With the number of people that show up now, ASB is basically a drift festival that brings everyone in the SoCal drifting community together.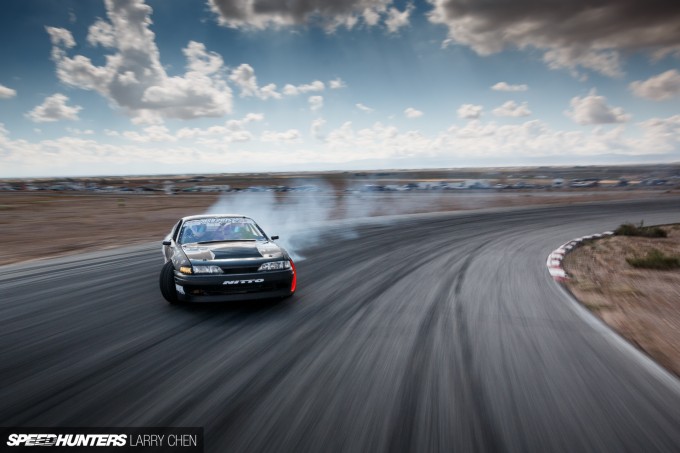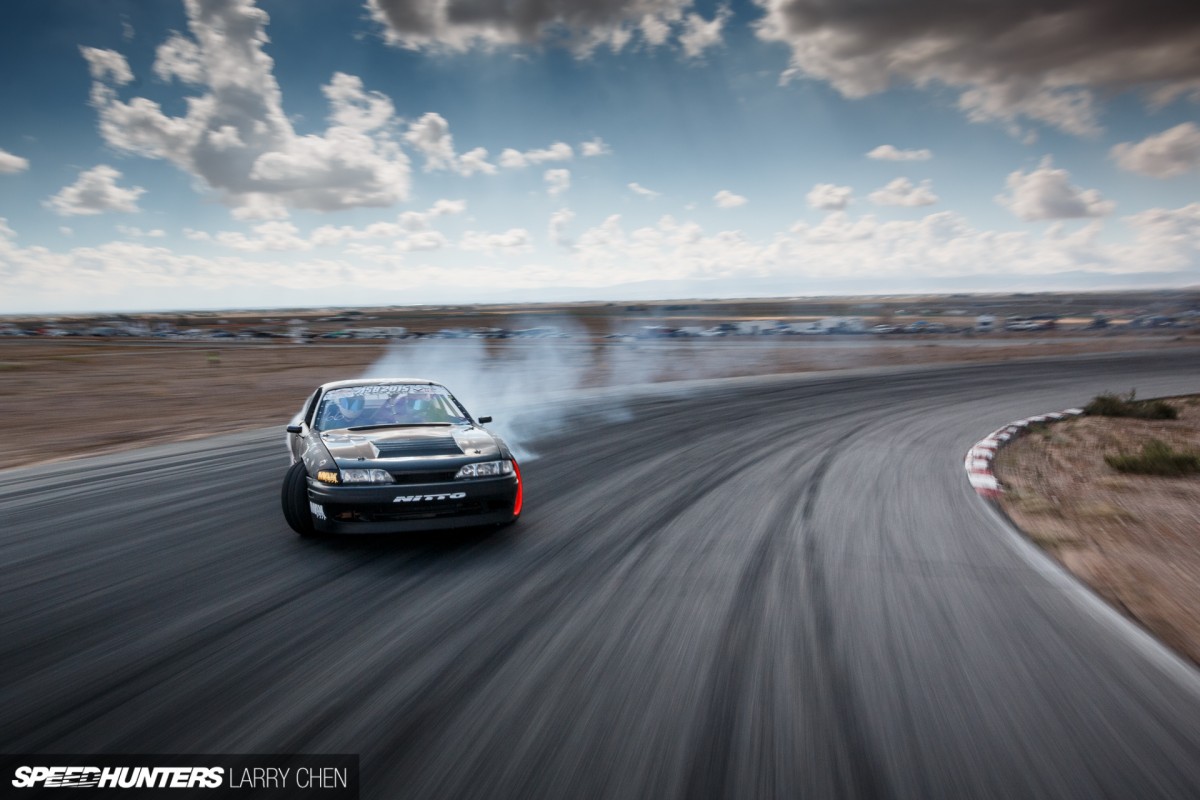 It's been two whole seasons that Matt has been out of Formula Drift here in the States, but he's still actively sliding his S14 all over the place. As active as he still is, and as big as his fanbase remains, I really hope we can see him back in FD competition in the near future. Also, no one else can rock a tuxedo racing suit like Matt can.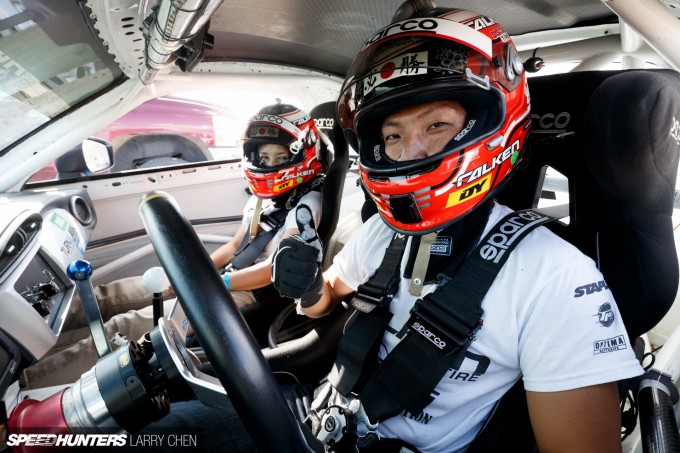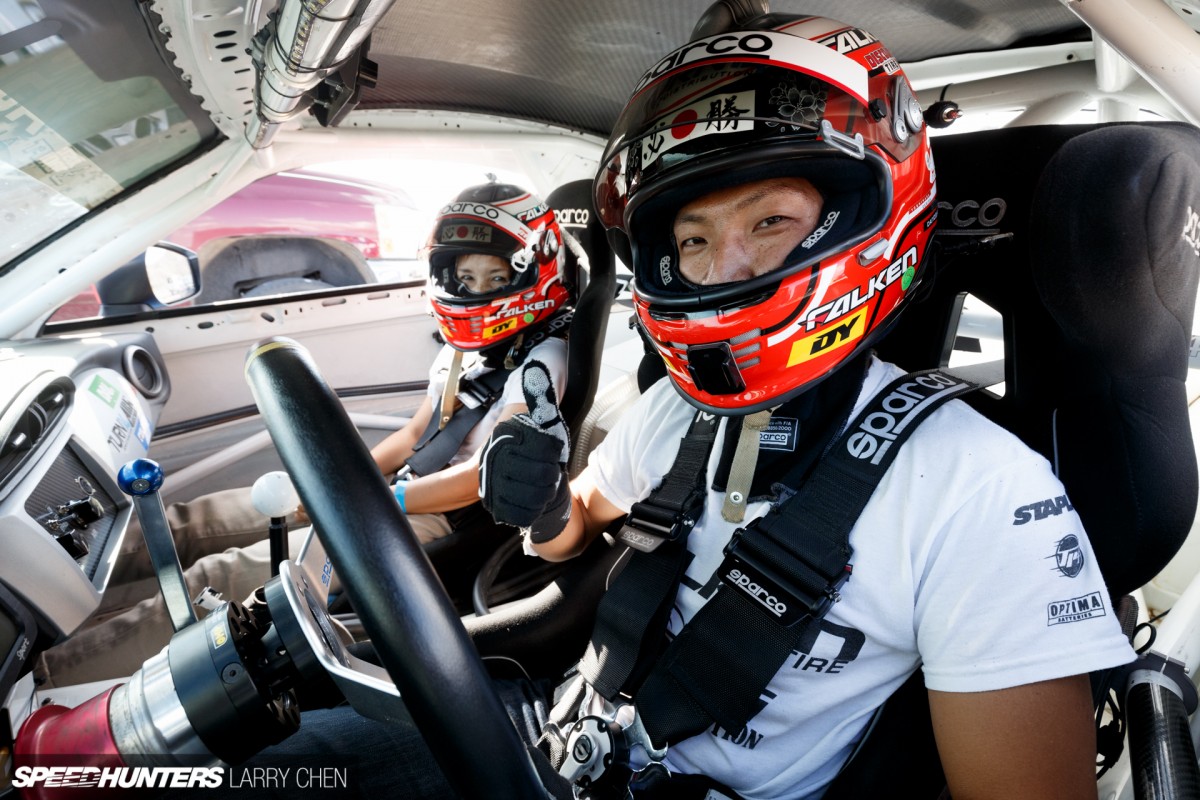 Dai Yoshihara is no stranger to ASB, and along with his usual S13 beater, this year he brought along his wife, child, and Subaru BRZ.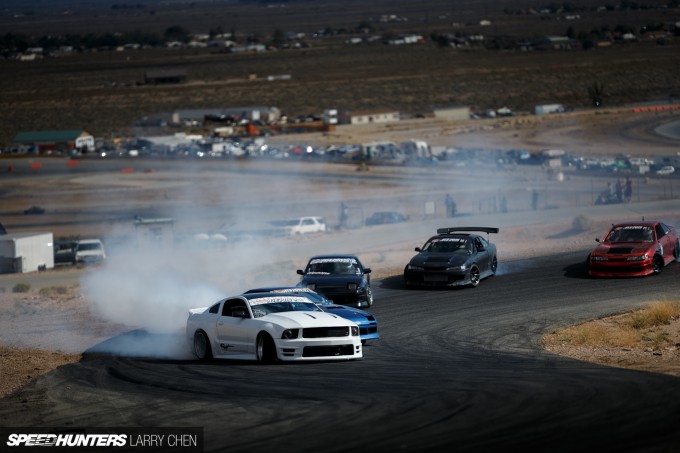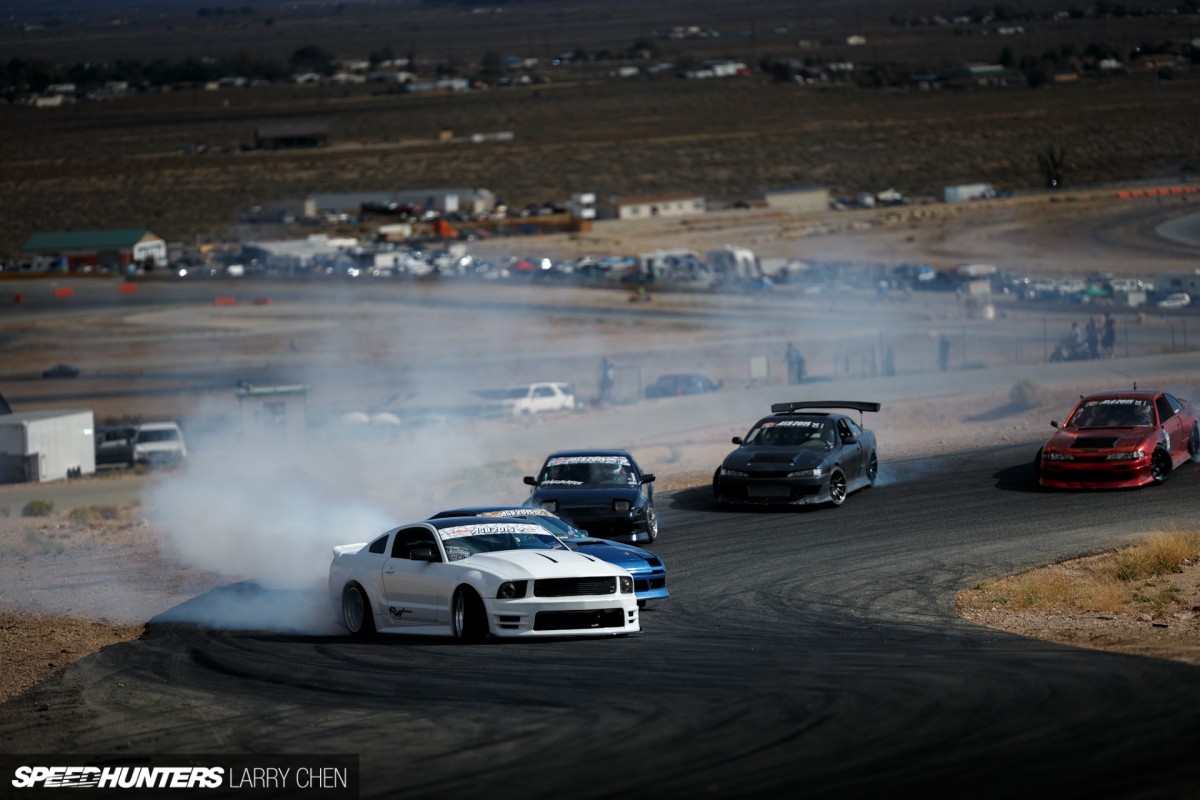 Dai wasn't the only FD Pro driver that went all out. While Justin Pawlak didn't bring out his Pro-spec car, he and his shop, Hot Line Performance, turned up with three FC Mazda RX-7s and his fifth-gen Ford Mustang.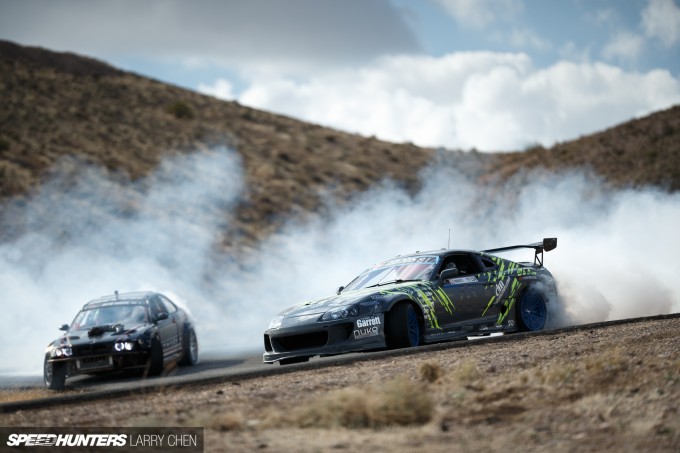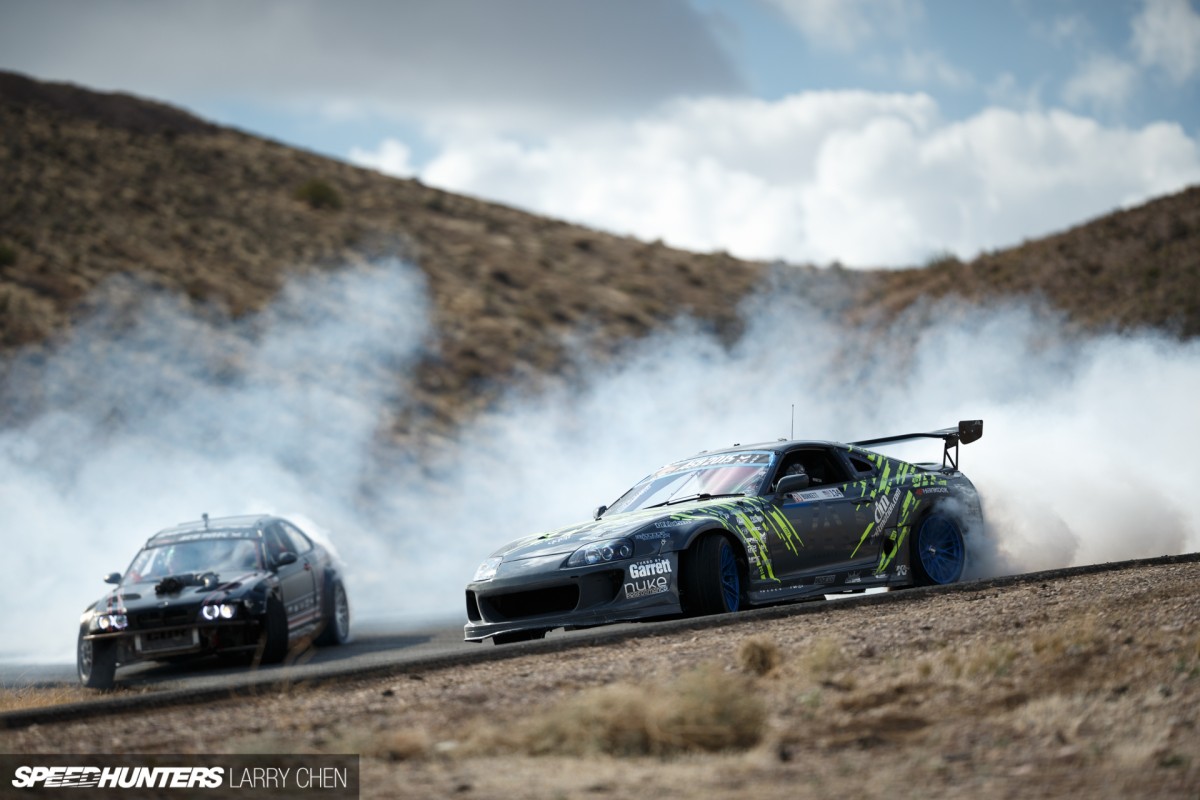 The rad guys from RAD Industries were also out in force.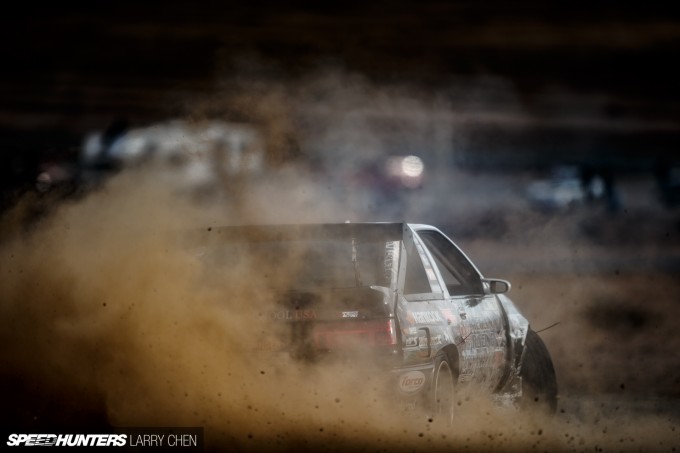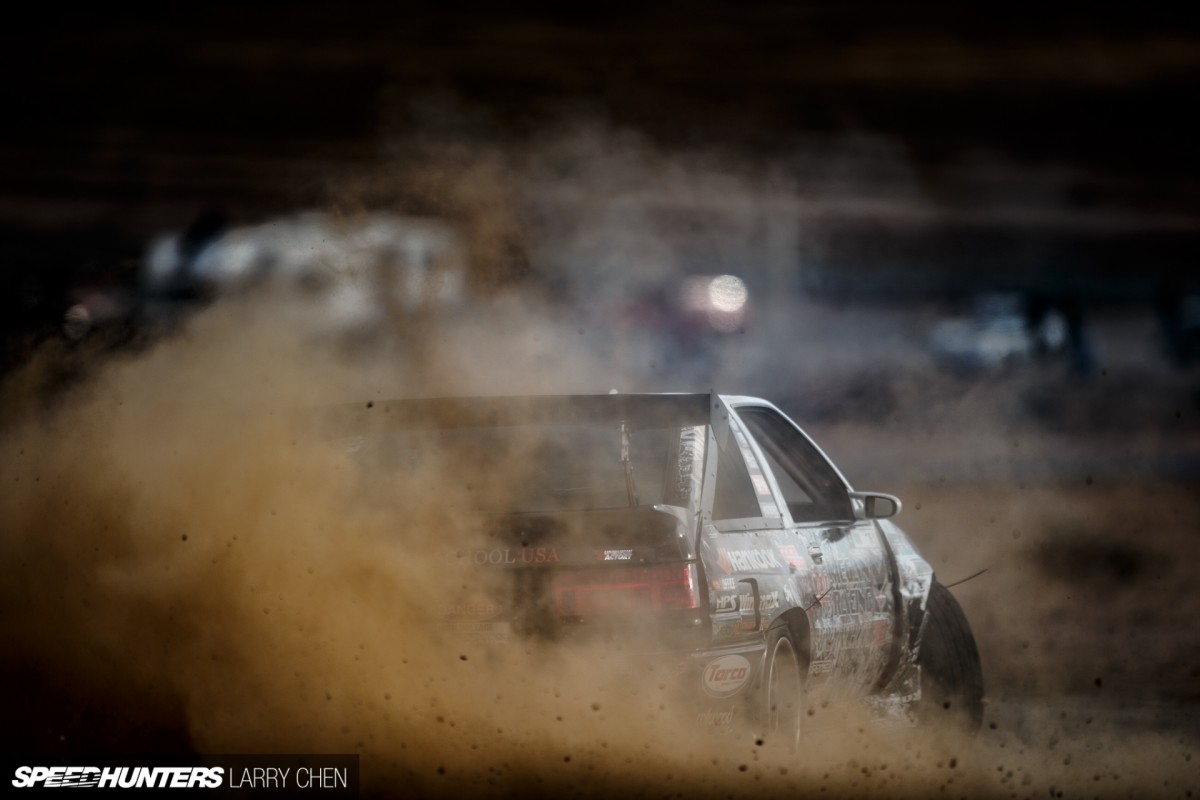 The Flying 86 was slaying tires as well. The last time I saw Taka Aono in action was at last year's ASB, so watching him thrash the car put a smile on my face.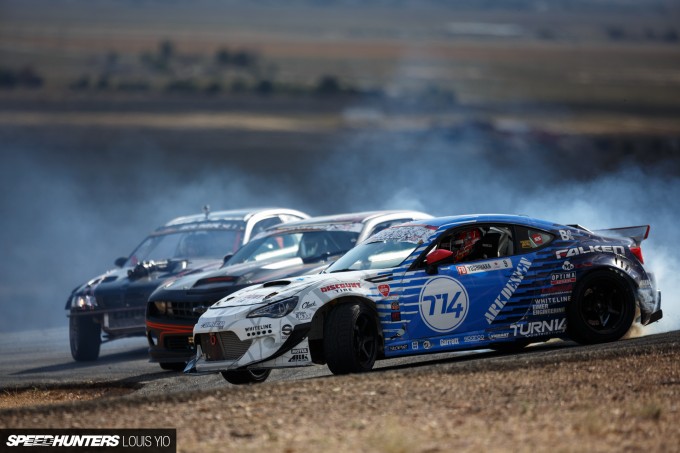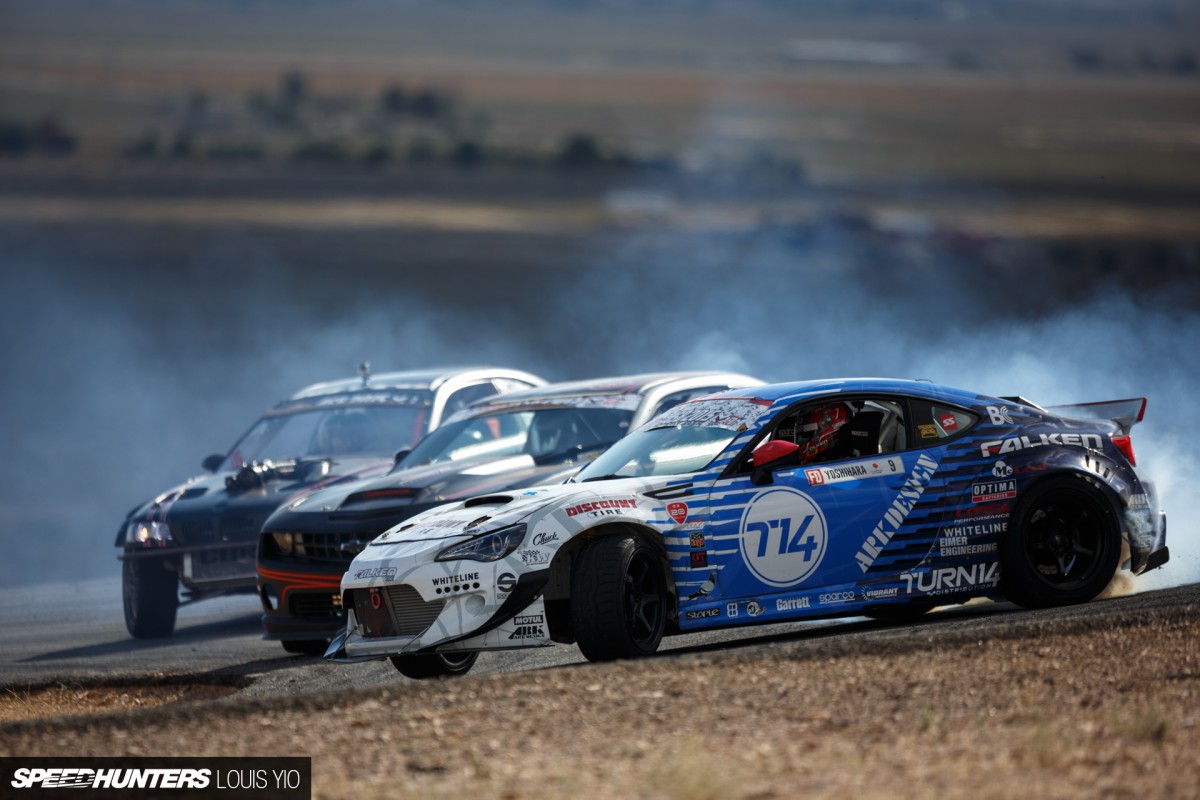 Three champs – a rare sight indeed. With the momentum that Alex Heilbrunn is carrying, I think he'll make his way up the Pro ladder and eventually become a potential championship contender. It might not be next year (Gushi for life!), but definitely in the near future.
All About The Fun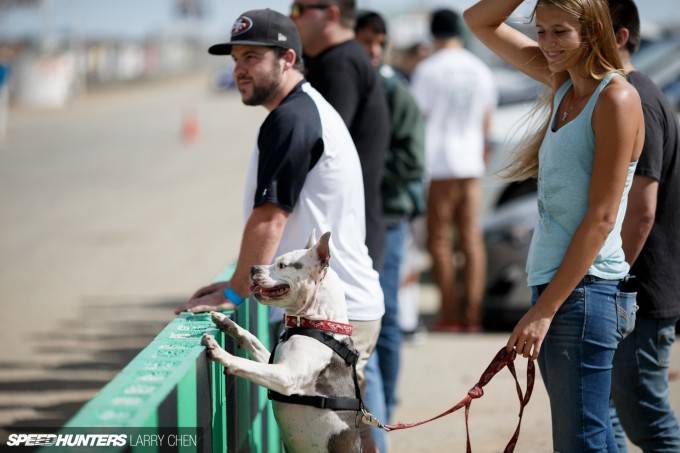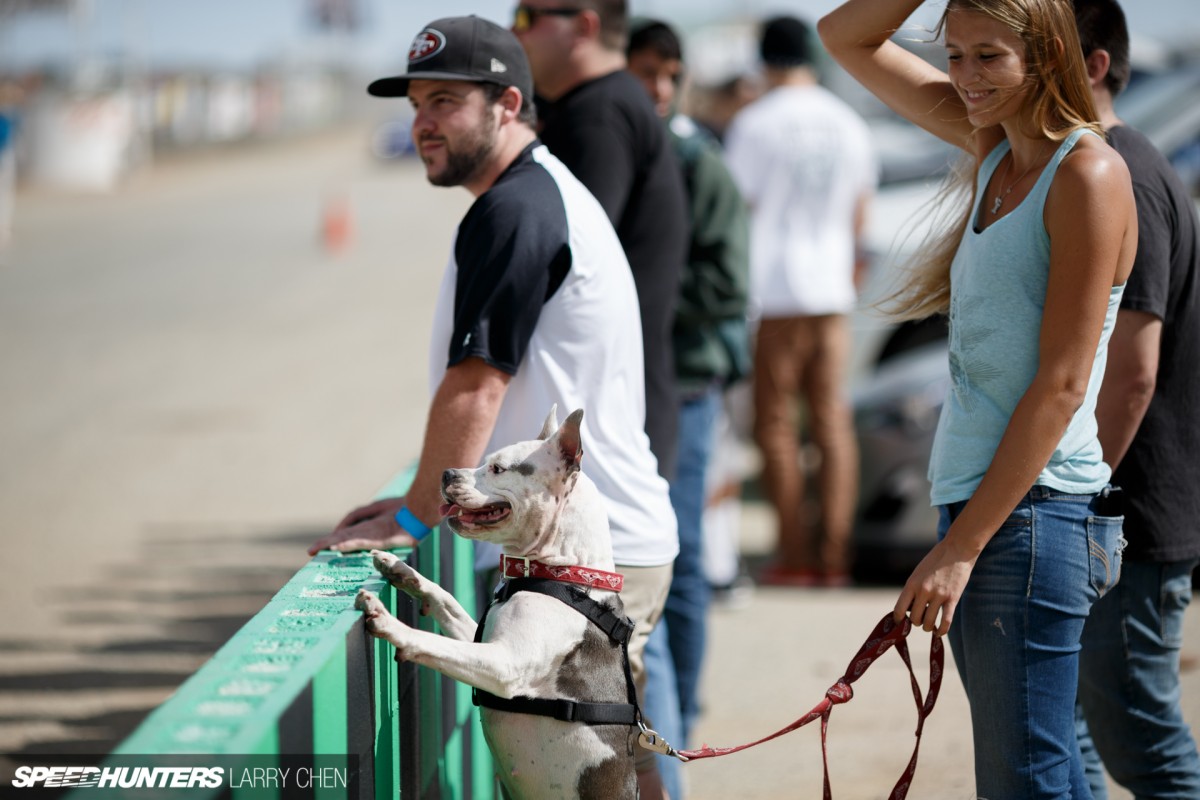 Hands down, the biggest fan at this year's ASB was this dog. I want to imagine his name is X-Wing Drift Master @ Aliciousness.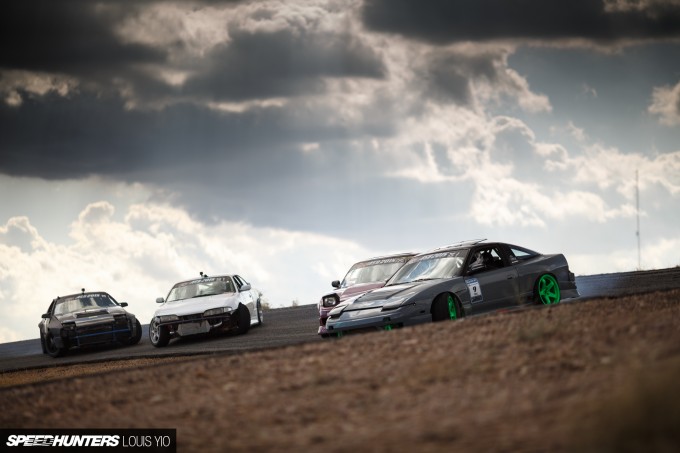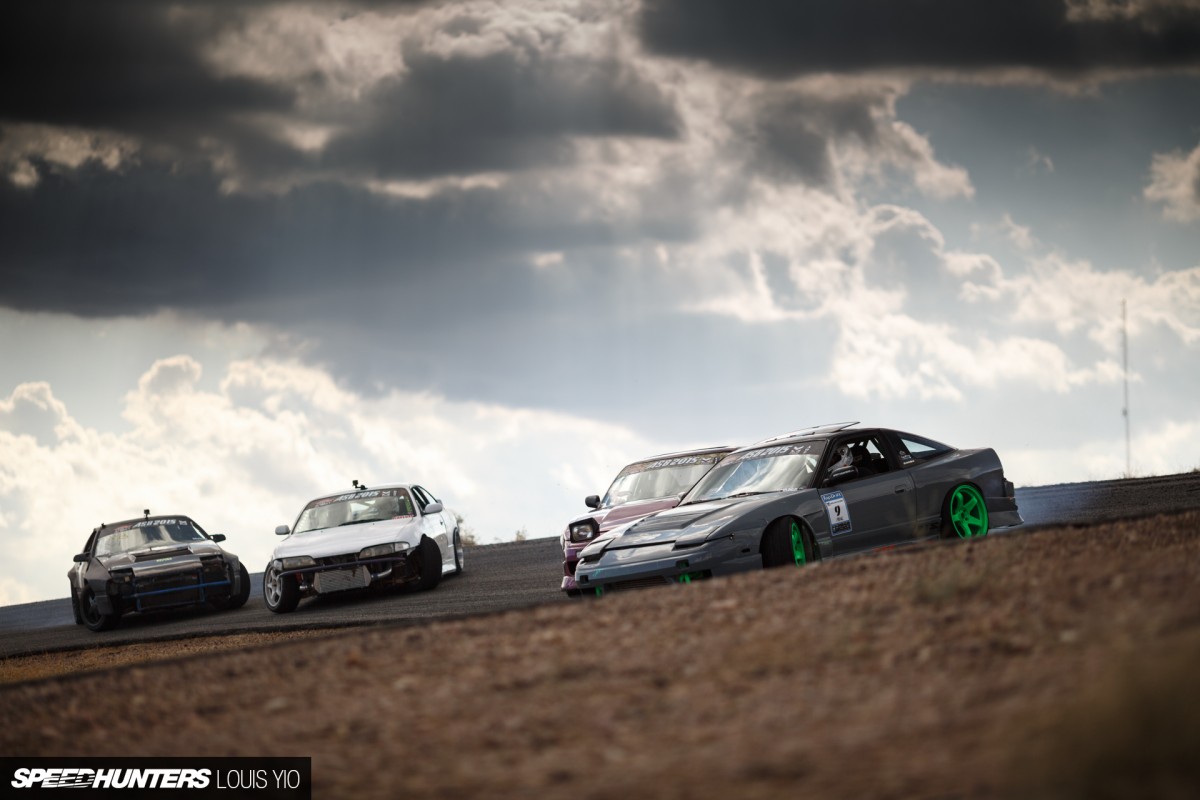 Never before at Willow Springs have I ever seen clouds in the sky (natural ones at least), so this year definitely made for some amazing Norwegian-like images.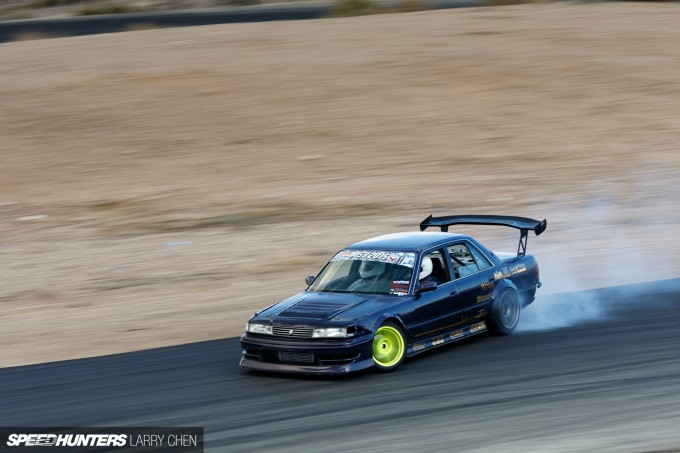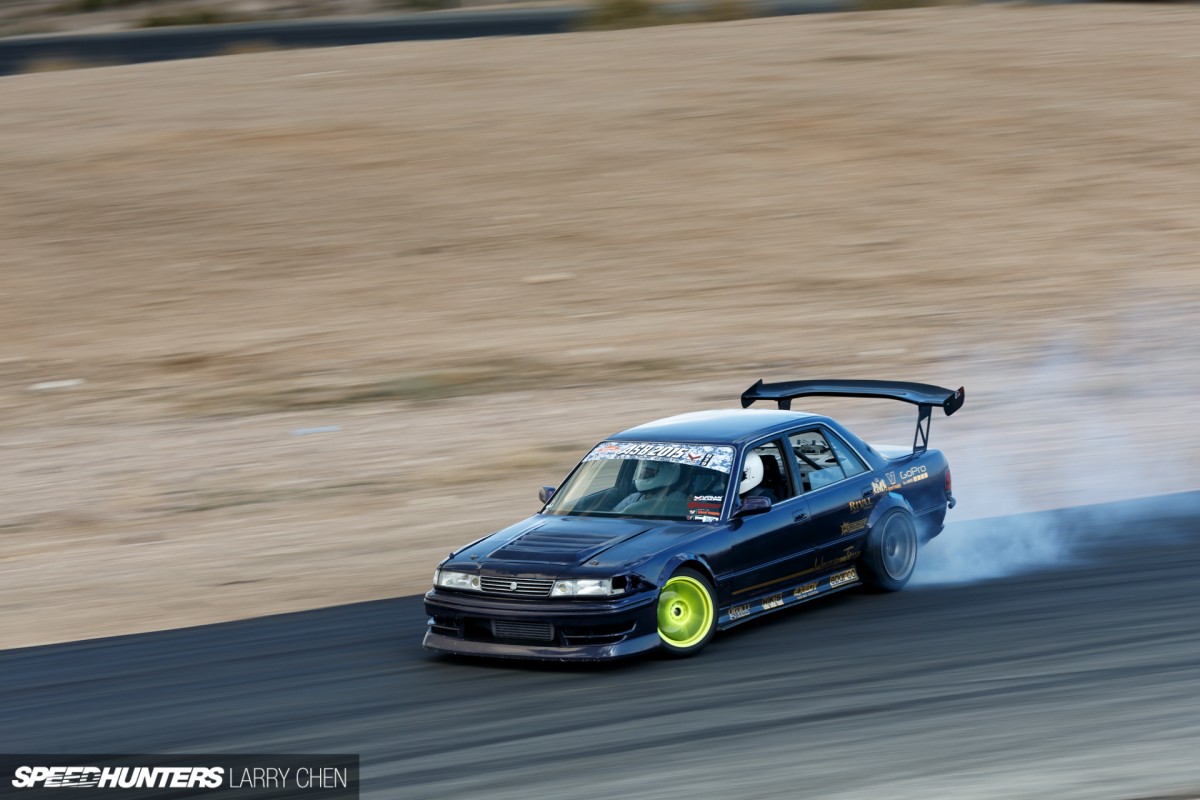 It was a weird experience to say the least. I'm so used to sweating every time I come to this track, so not sweating is like buying an order of small fries but getting large fries instead. It was really nice.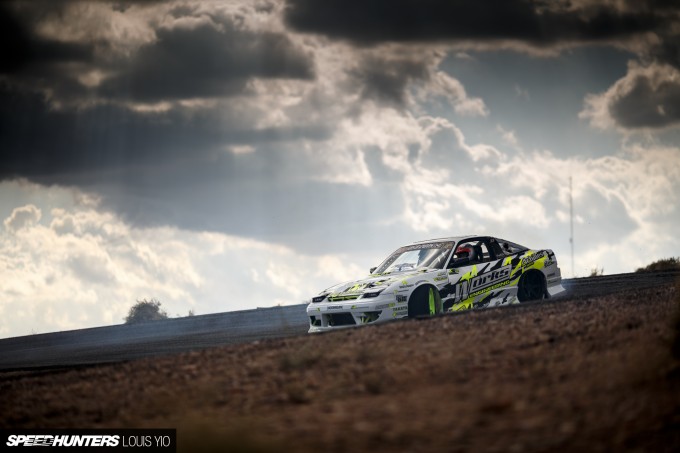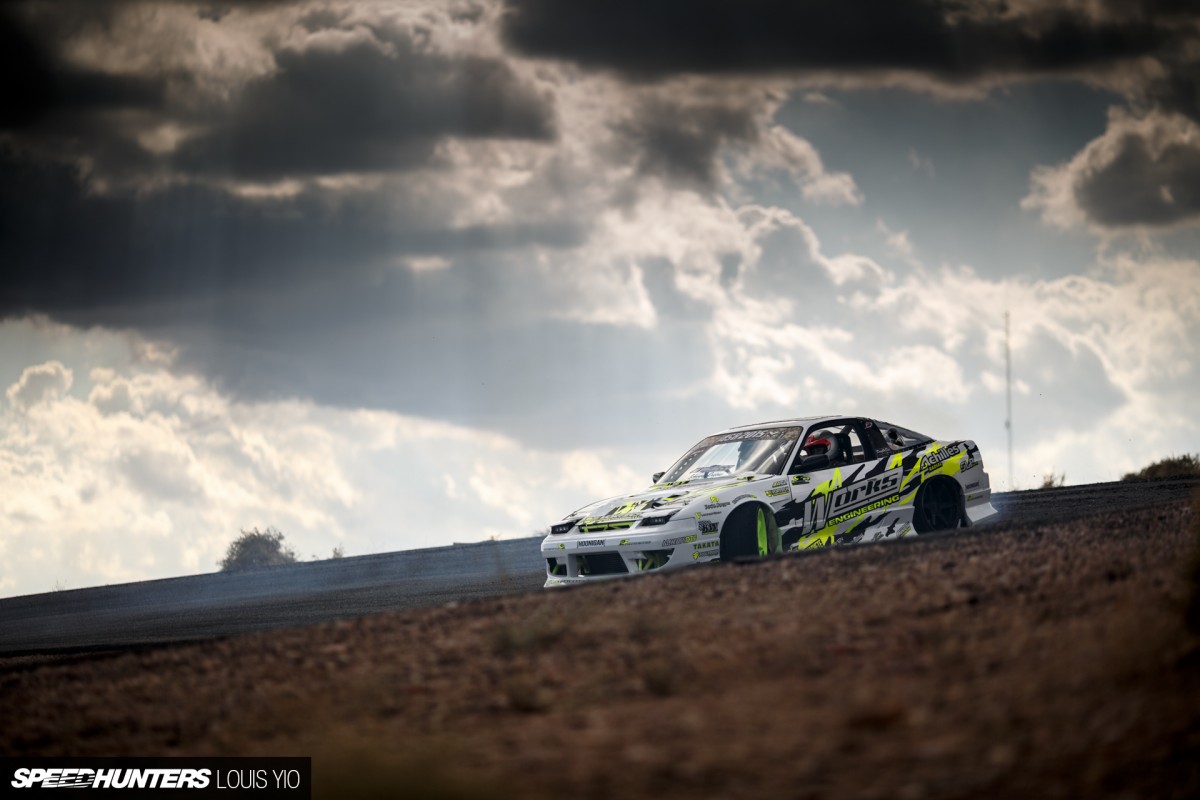 The Hoonigans are no stranger to ASB, and both Rob 'Chairslayer' Parsons and Hert Eugene Jr. were hooning and tire-slaying like no others.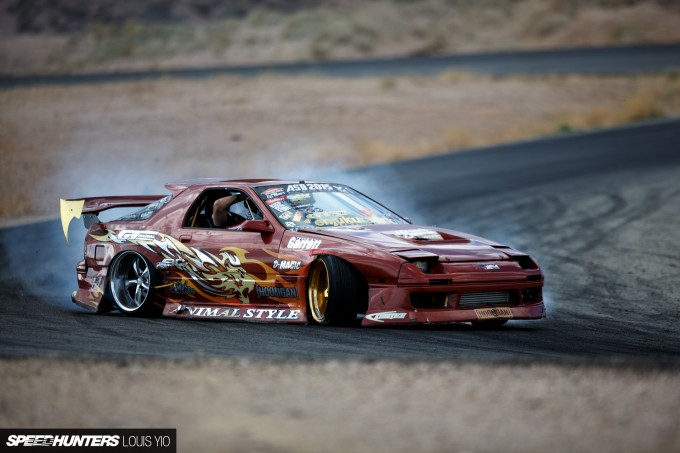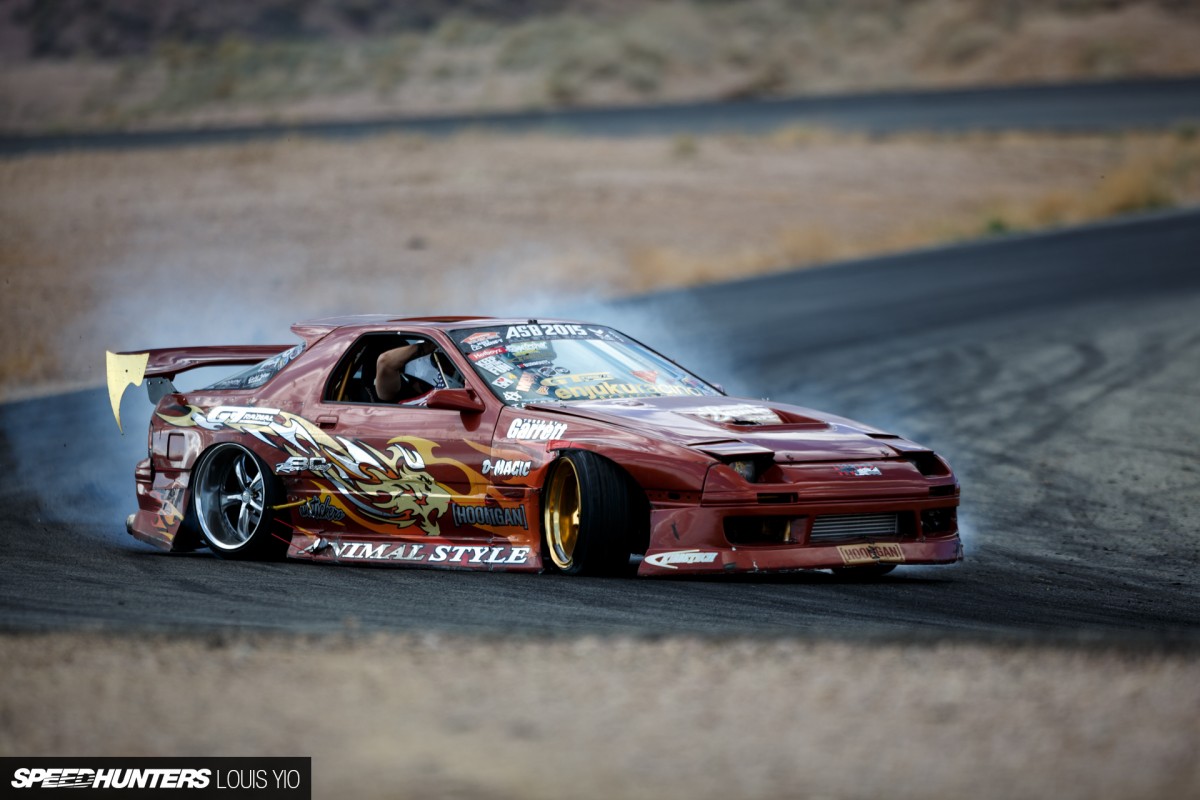 We featured Hert's Street Shark a few years ago, which you can check out here.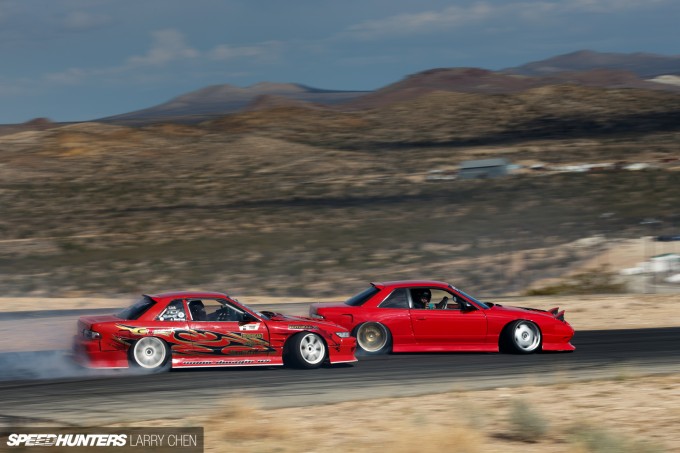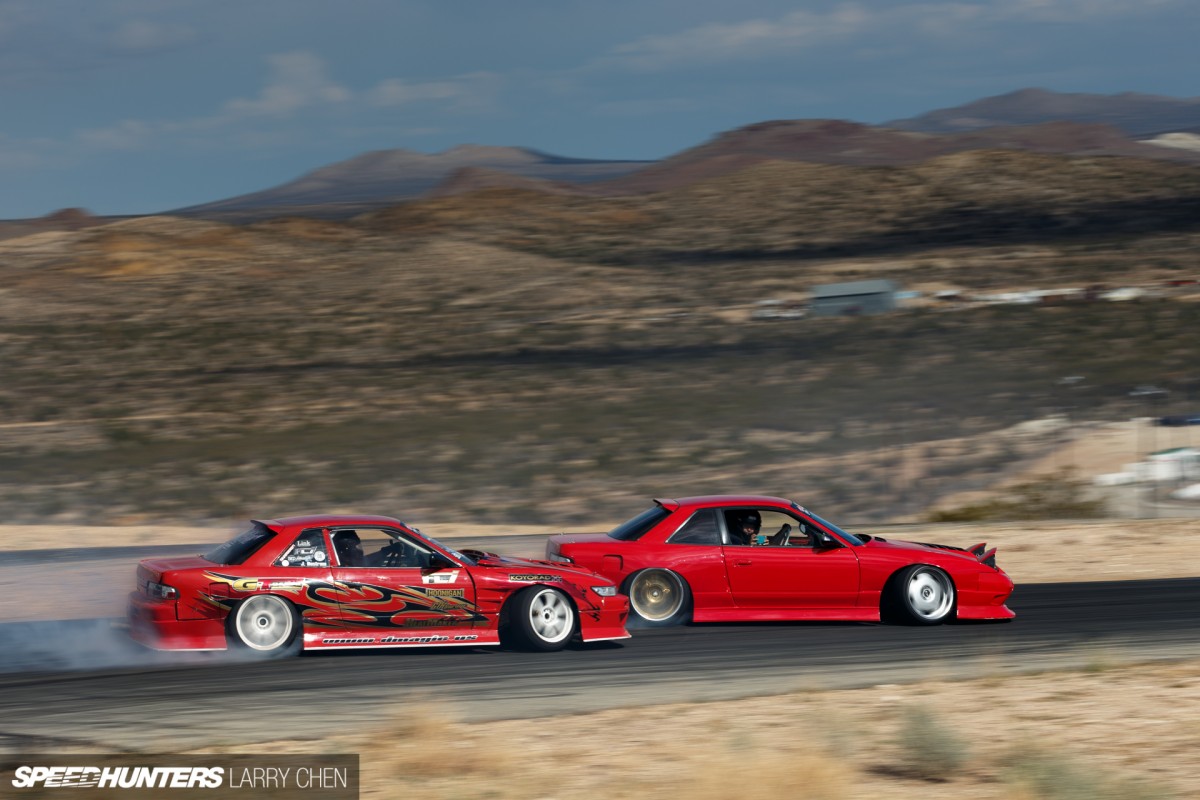 Along with the Hoonigans, there were some animals with a lot of style out in force. Animal Style has been around for a bit now so they're definitely not new to the scene, but with Final Bout's sudden rise in population, there are more and more drift crews being formed.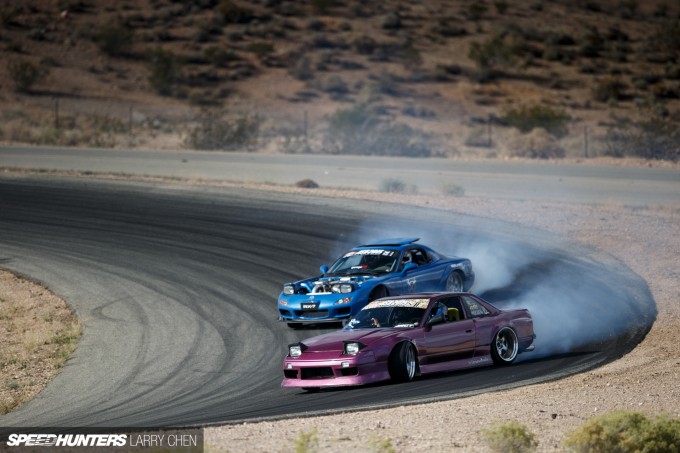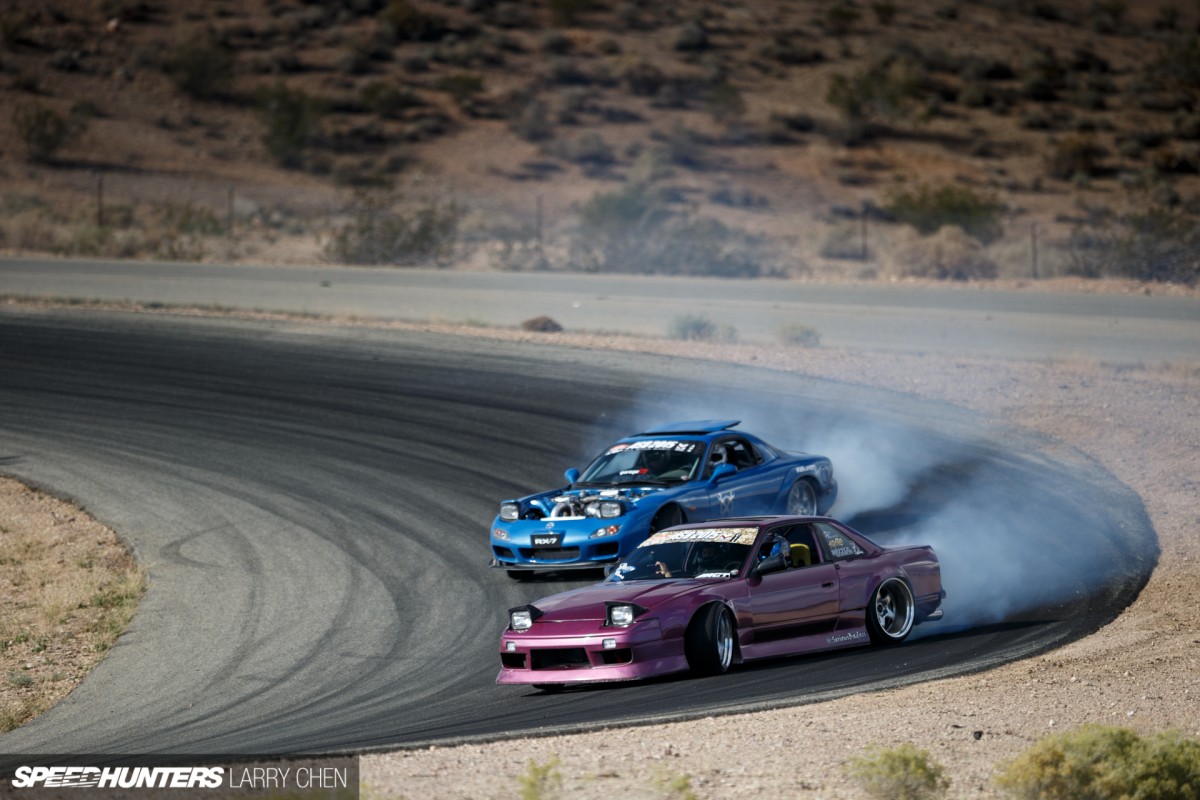 What's great about ASB is that both the Streets of Willow and Horse Thief Mile road courses are open to the drivers. Two full tracks to slay tires on? Please, sir.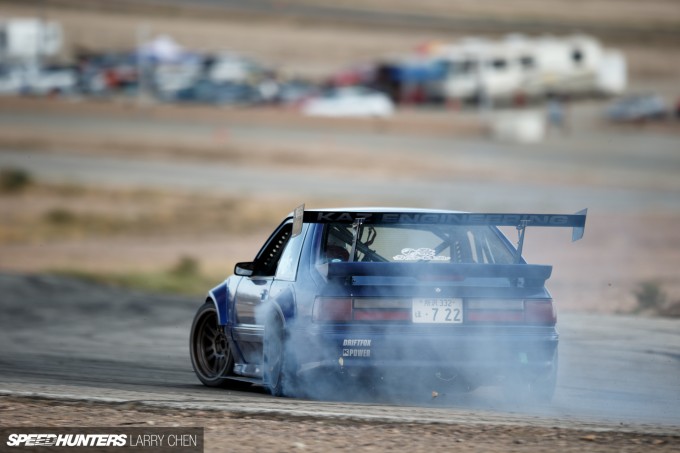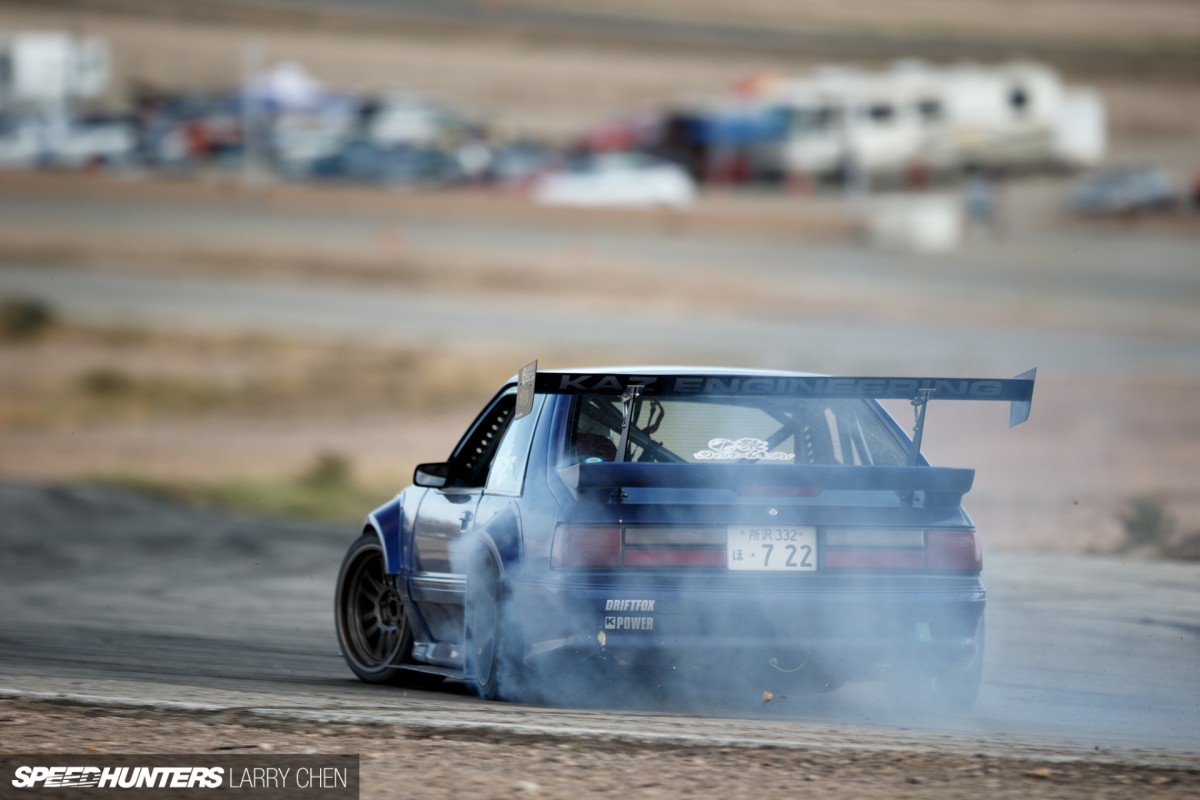 It's that damn Hansel Mustang, he's so hot right now! I remember watching a video of Vaughn Gittin Jr. saying that the Fox-Body Mustang is one of the best kept secrets in drifting, and it seems to be true.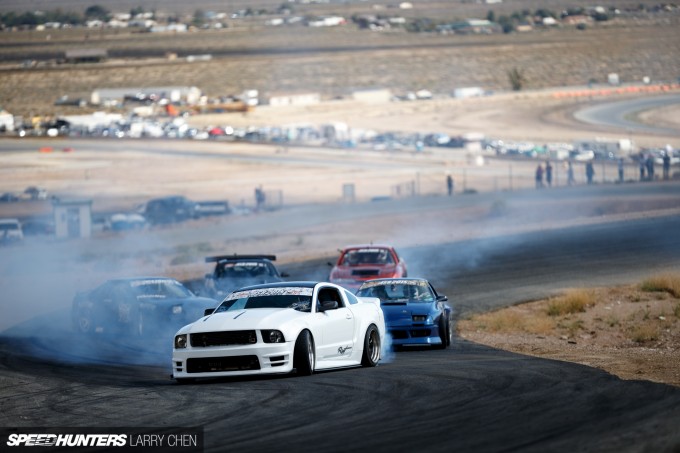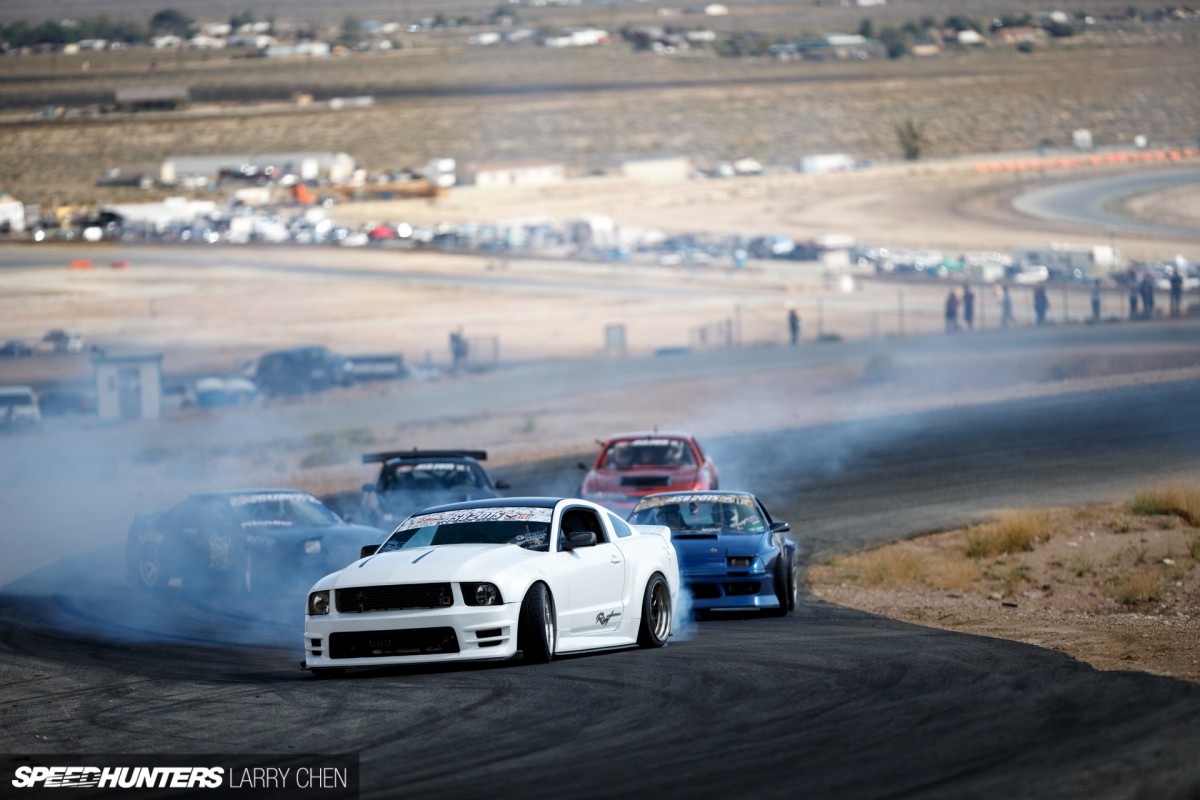 What's ASB without a drift train?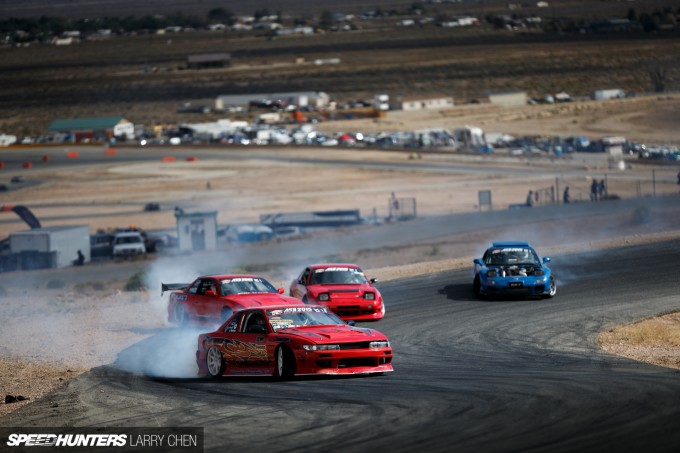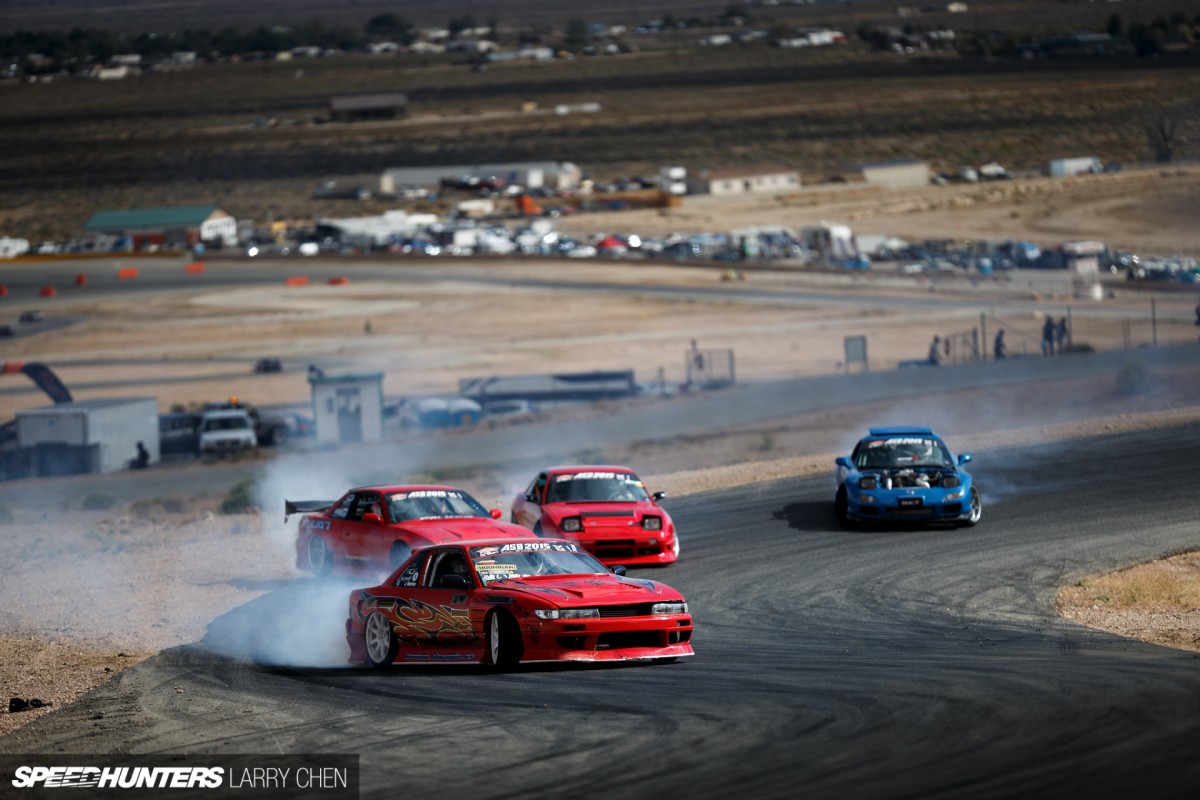 Animal trains?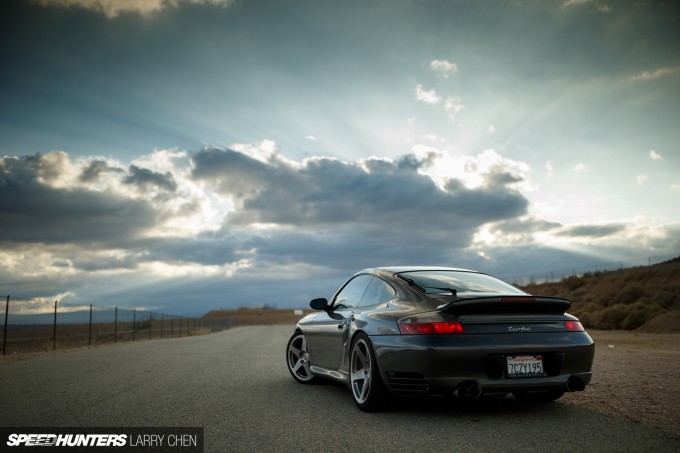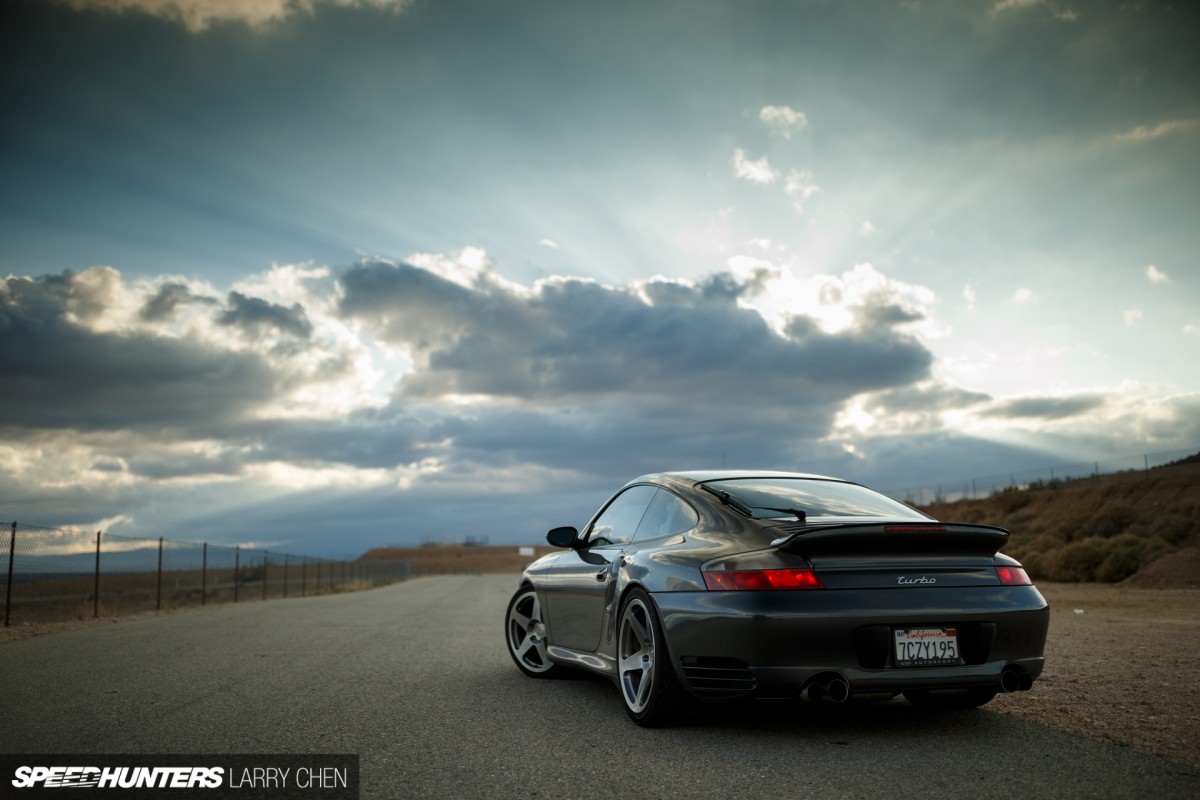 Although Larry usually brings his Ole Orange Bang 240Z out to this event for camera car duties, this year it was being used elsewhere. So, hesitantly, he brought out and rigged up Project 996 Turbo instead.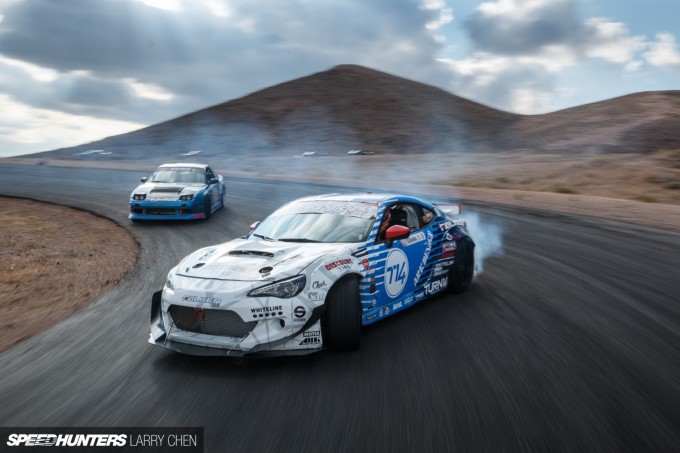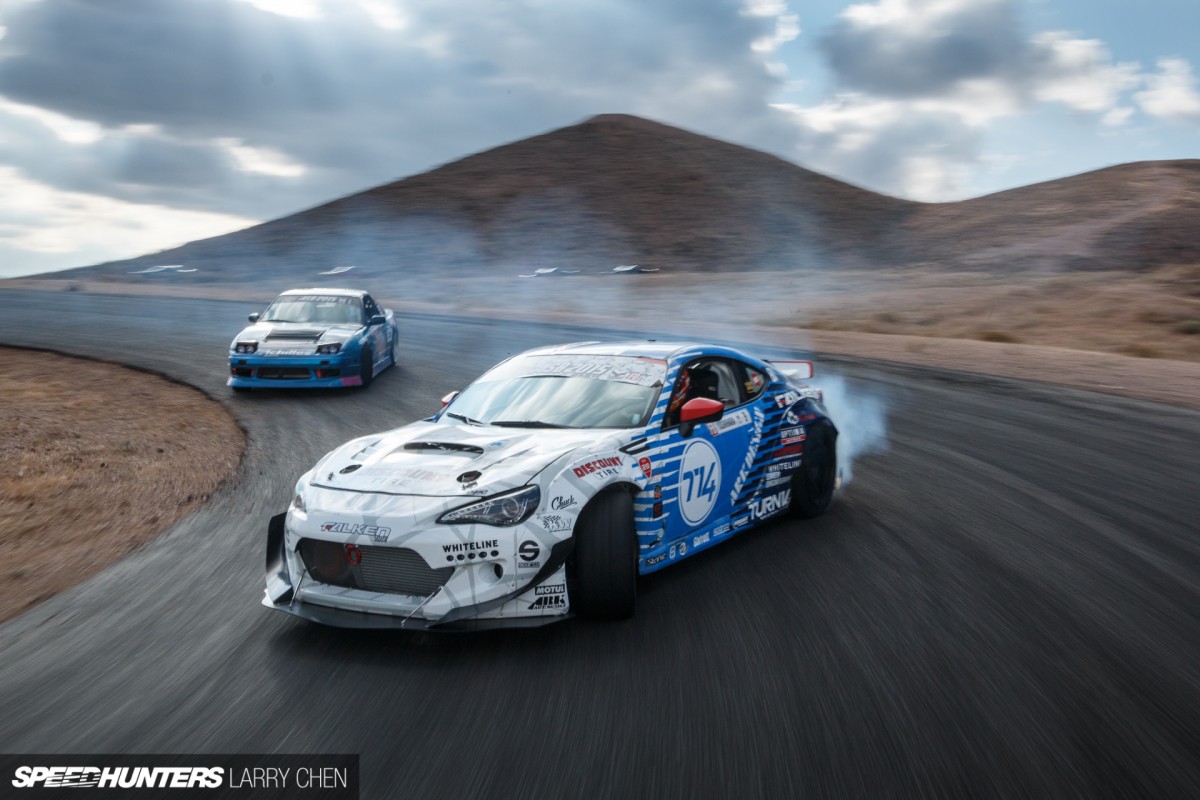 It was definitely well worth it though, because the resulting images are amazing. Larry also made a small little Instagram video to go along with the above image that you can check out here. I suggest lowering your volume just a bit…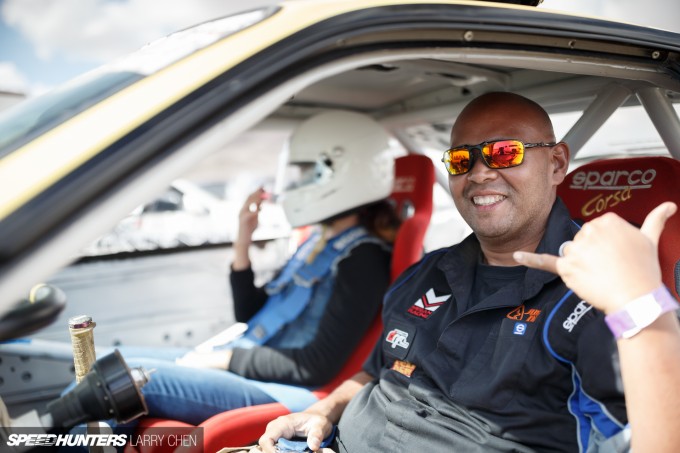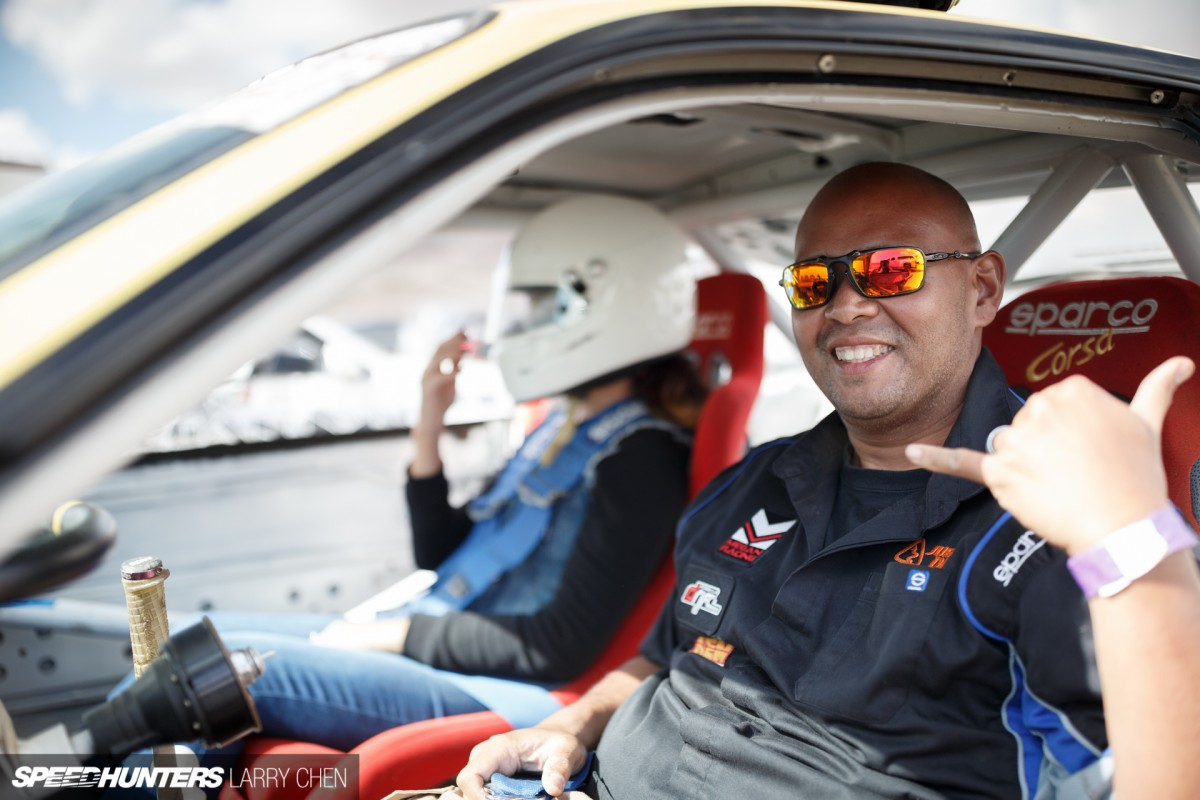 ASB wouldn't be possible without the man behind it all, Mr. Just Drift (aka Charlie).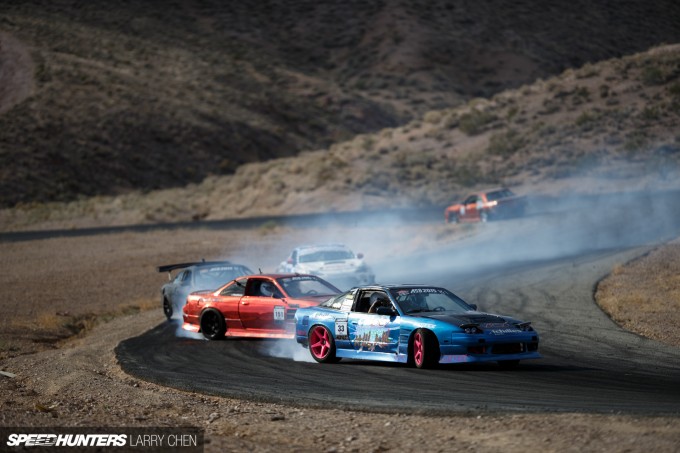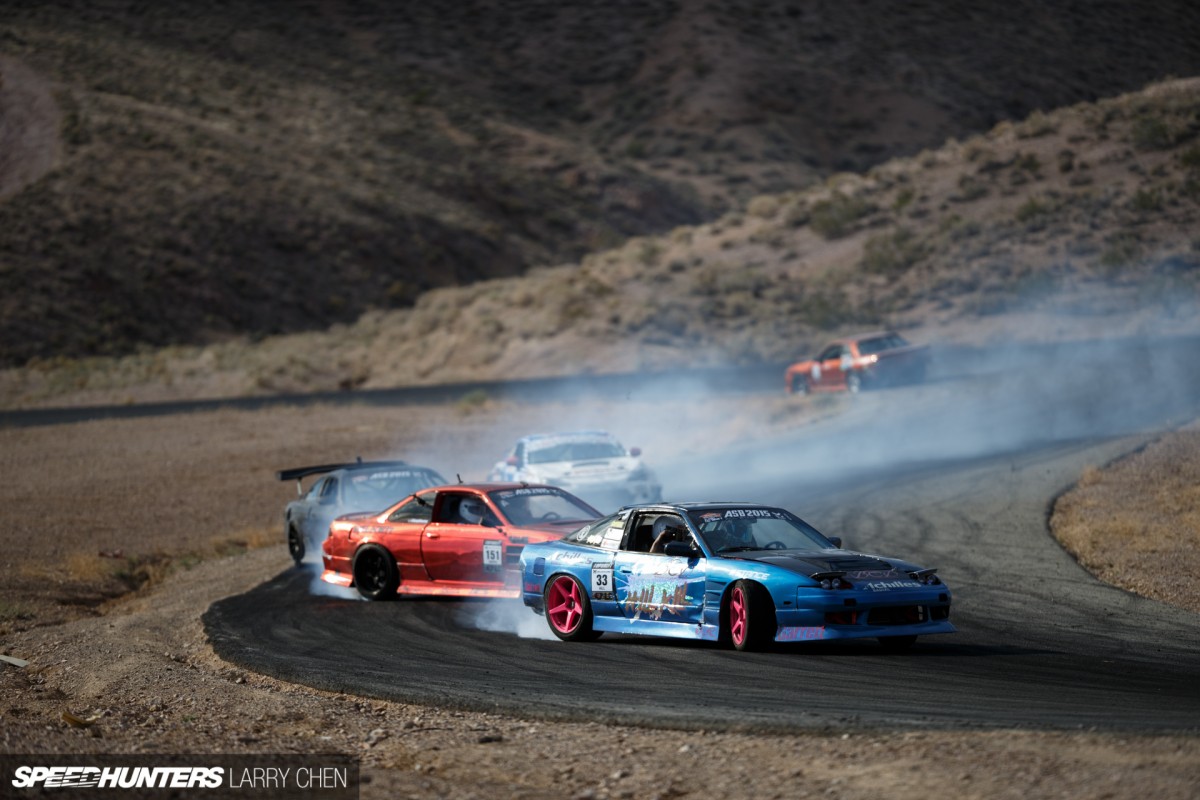 He is the reason why Just Drift exists. He is the reason why we have awesome drift trains at Willow Springs. He definitely had an impact on drifting in Southern California when it first started, so we can all thank him for making great events like All Star Bash possible. The 10-year anniversary of the event is only a few years away – I wonder what he has planned for it…
Louis Yio
Instagram: lusciousy
Additional Photos by Larry Chen
Instagram: larry_chen_foto
larry@speedhunters.com
Cutting Room Floor