While they might not be the absolute fastest cars on the track, I've always taken lots of enjoyment from seeing the various Honda builds that come out to compete at time attack events in the US.
As usual, this year's Super Lap Battle had plenty of Honda entrants, but there was one car in particular that stood out with its impressive speed and ultra-clean execution. Say hello to the Nemo's Garage EG Civic owned by Angel Torres.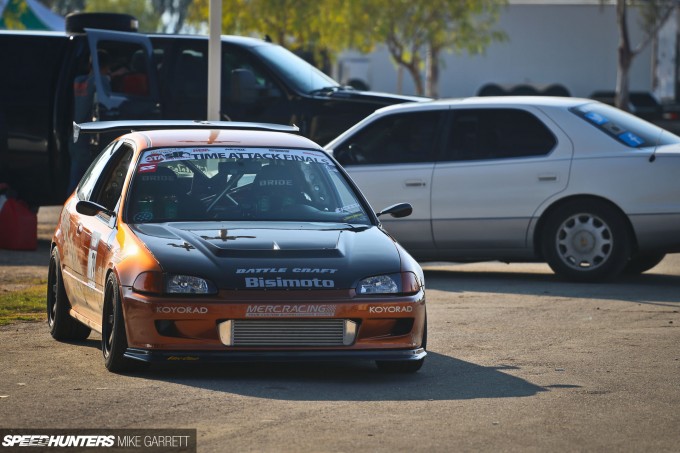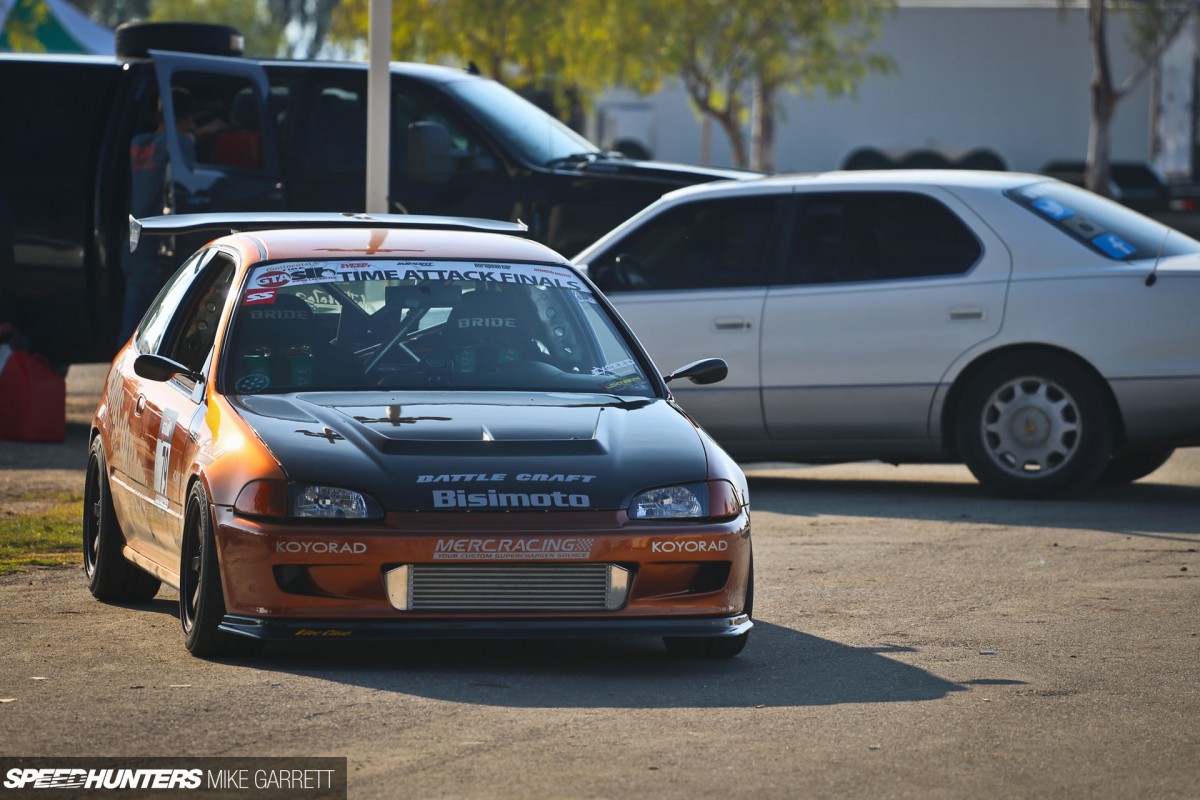 While many of the Hondas running in time attack are fully stripped-out, track-only machines, this '93 Civic CX retains the vibe of a street build – license plates and all. It's also finished with a show-car-like attention to detail.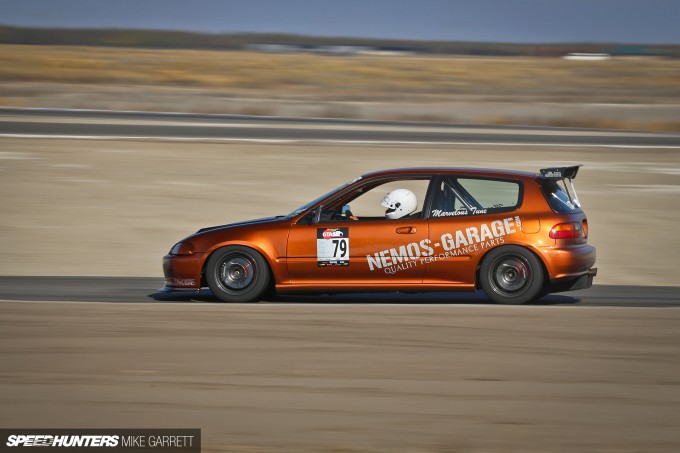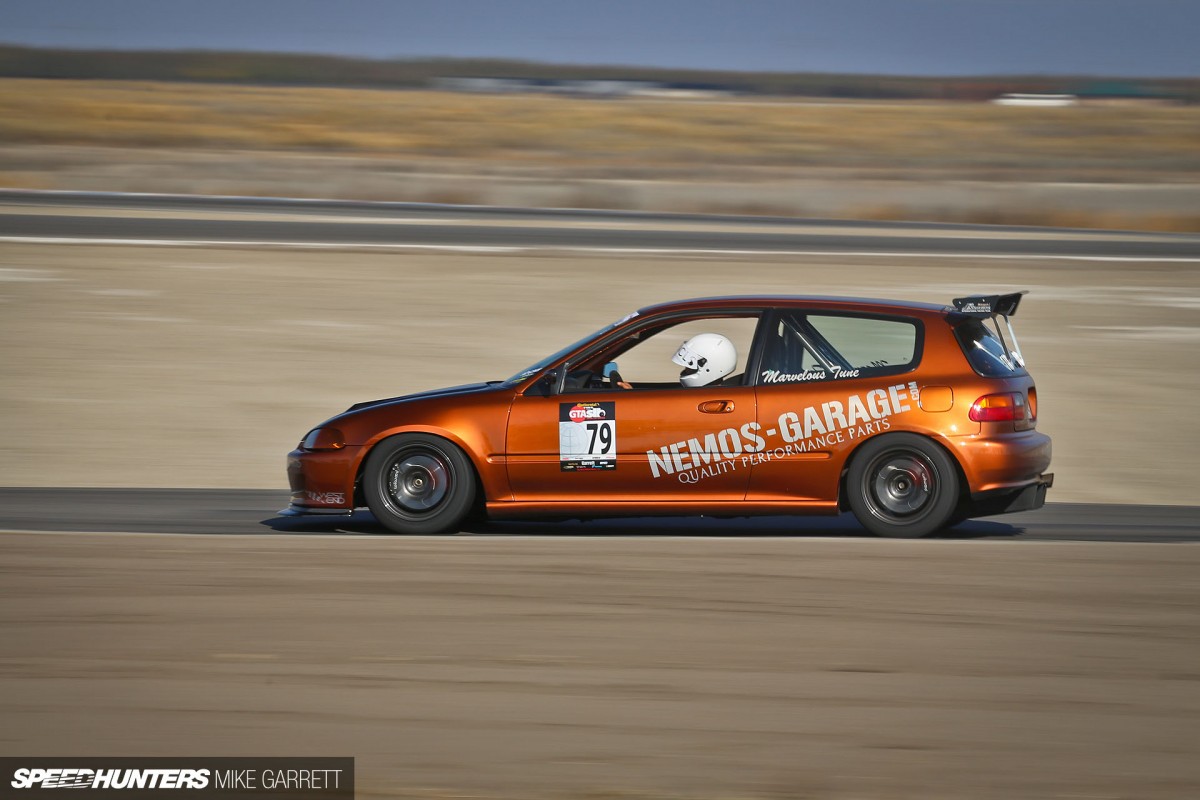 Handling the driving duties at Buttonwillow was none other than Mr. Yuta Akaishi. Yuta was actually planning on driving his fully rebuilt Civic sedan, but the car wasn't quite ready for Super Lap Battle so he spent the day piloting the EG around the course.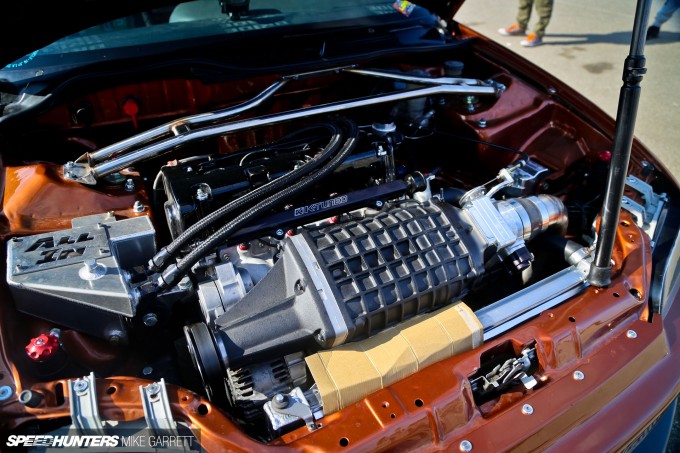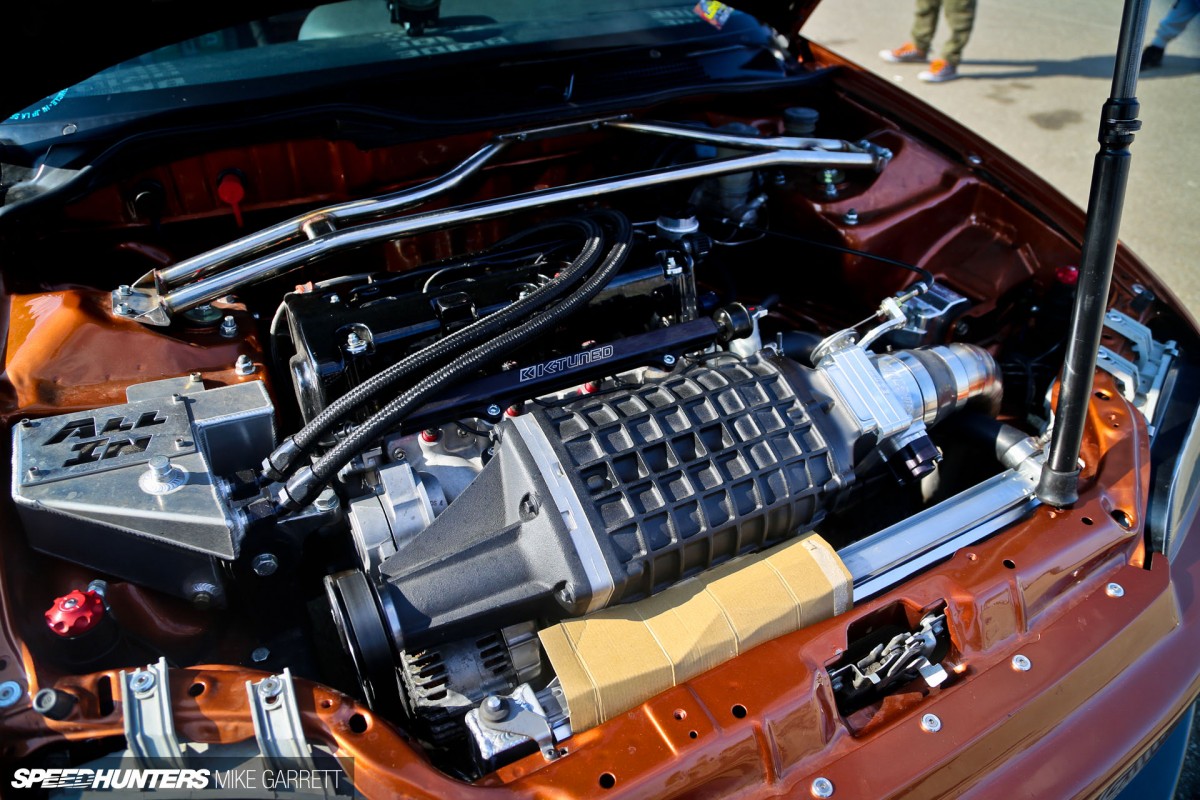 Under the hood sits a fully-built K20A fed by a MercRacing supercharger setup. While you used to find naturally aspirated B-series motors in most Hondas at the track, times have certainly changed.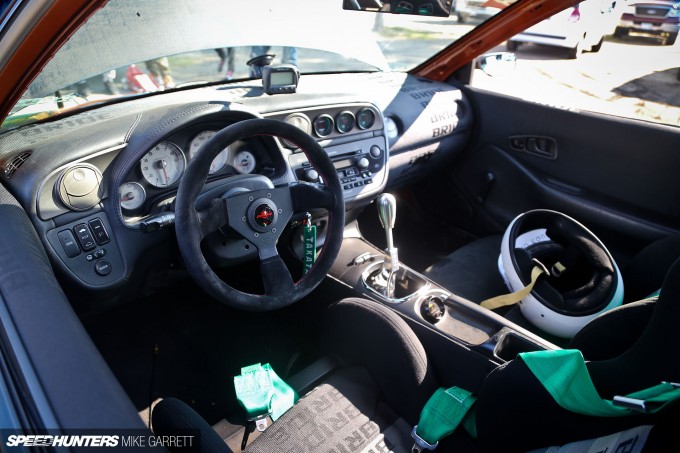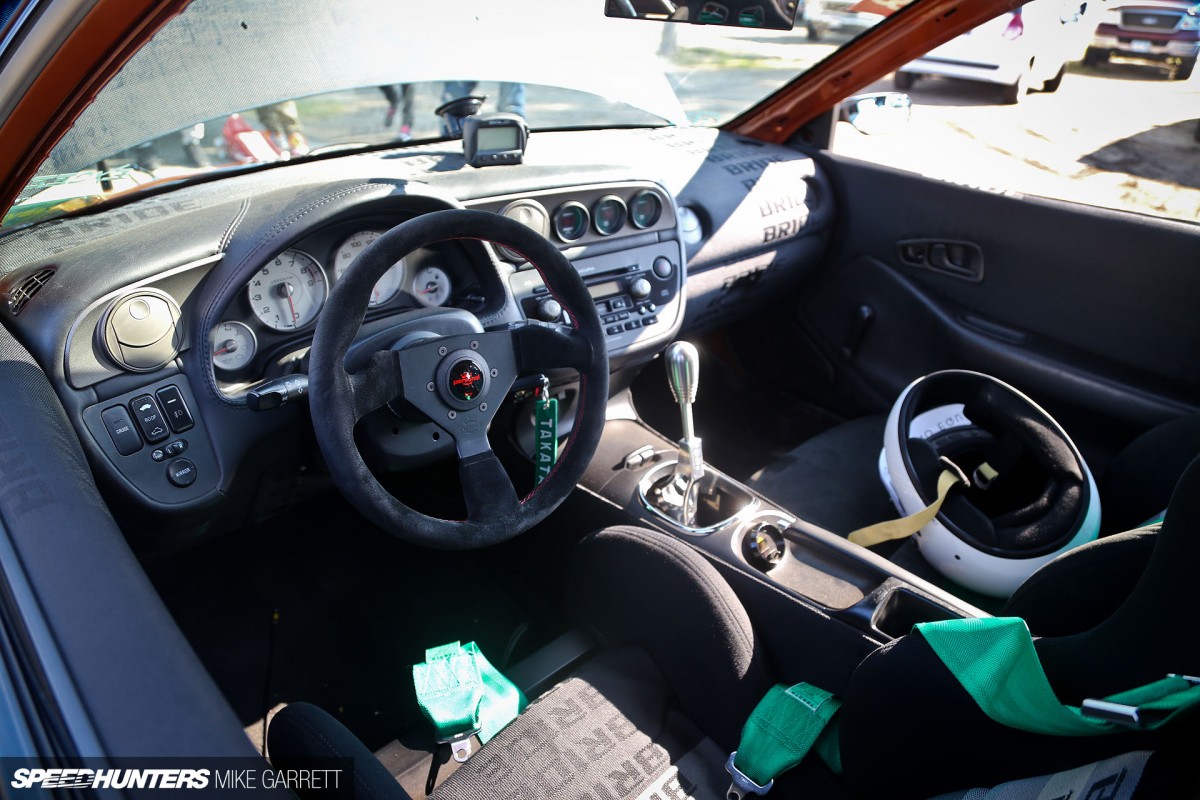 But it's not just the engine setup that impresses – it's the details throughout. Check out the interior, featuring a full DC5 Acura RSX dashboard swap that looks amazingly at home inside the EG's cabin.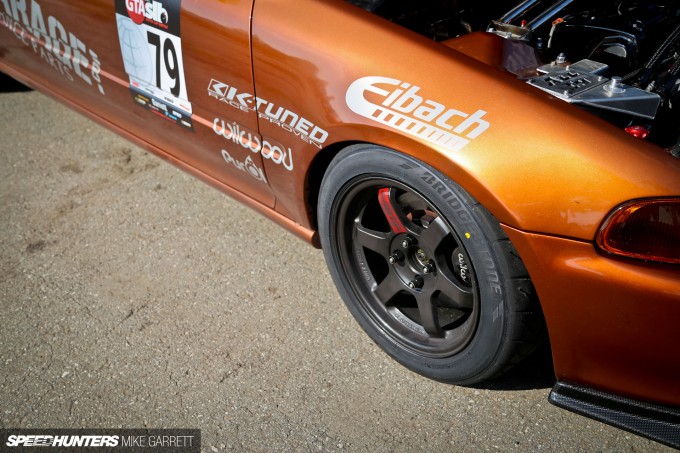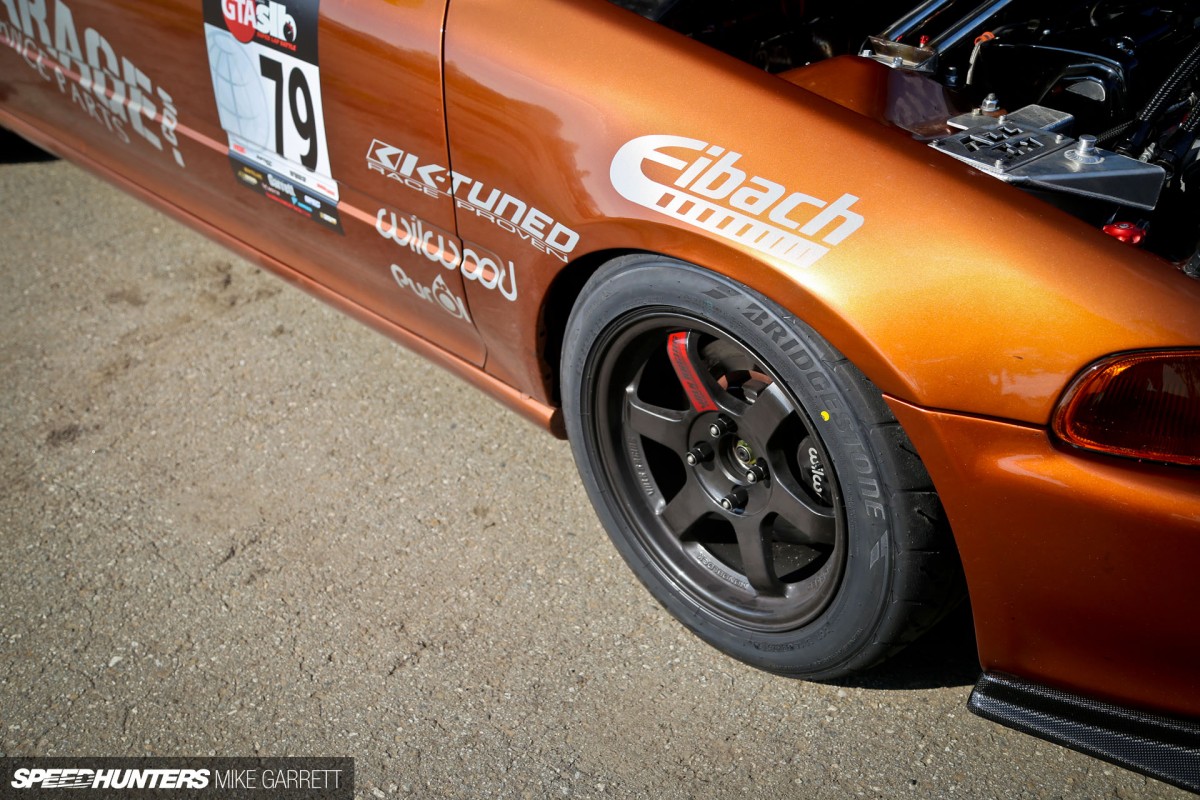 The wheels are 15×8-inch RAYS Volk Racing TE37SLs with sticky, but relatively narrow Bridgestone rubber. Behind the spokes you can see the Wilwood brakes that help to pull up the lightweight Honda.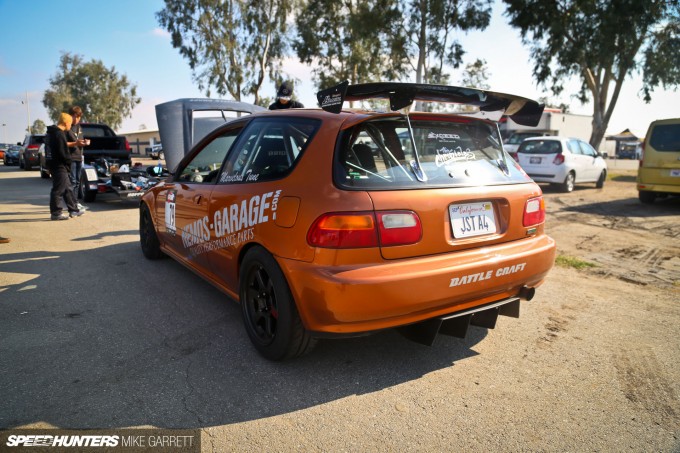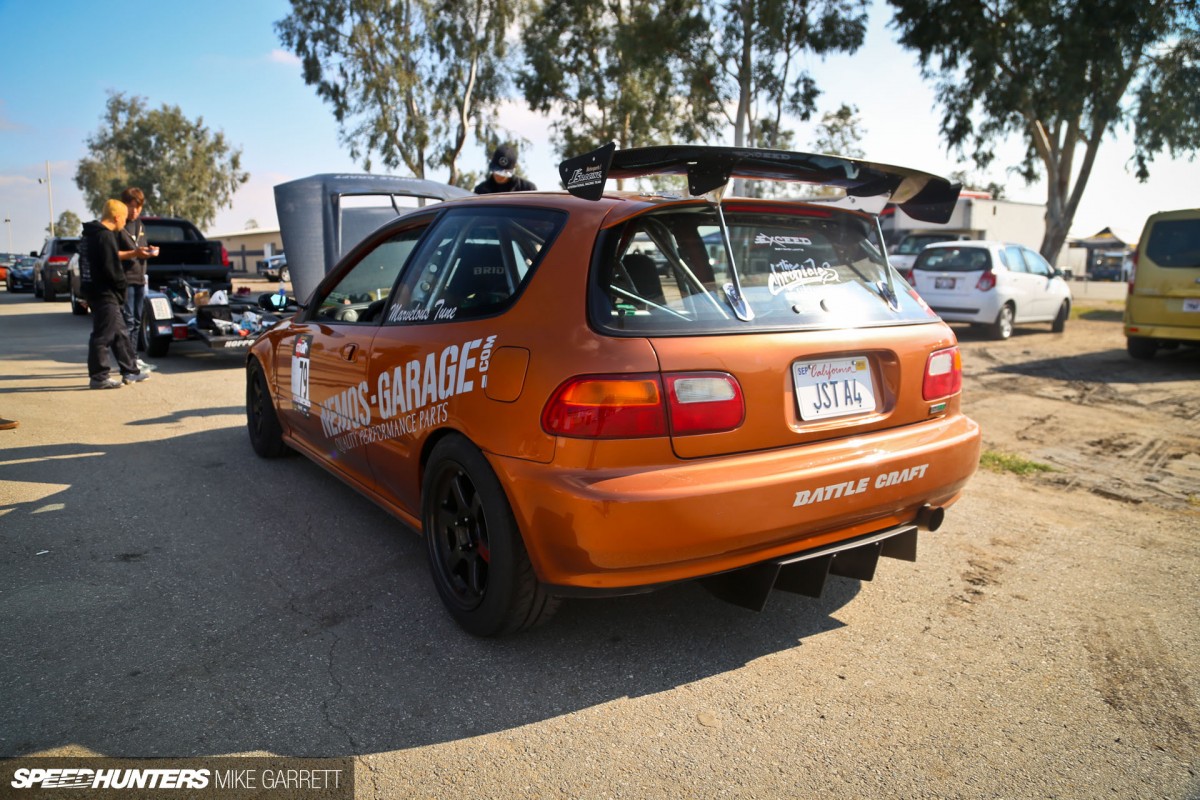 Aero is a big deal when it comes to time attack cars, but surprisingly the Civic keeps things pretty mild in this department with a subtle front spoiler, a rear diffuser and a lovely J's Racing GT wing hanging over the back.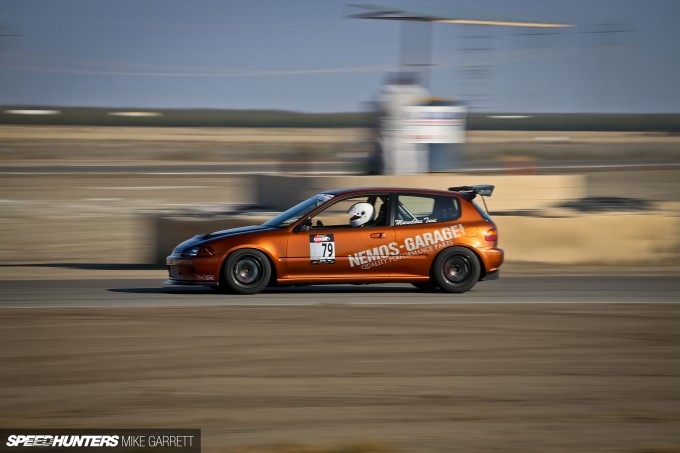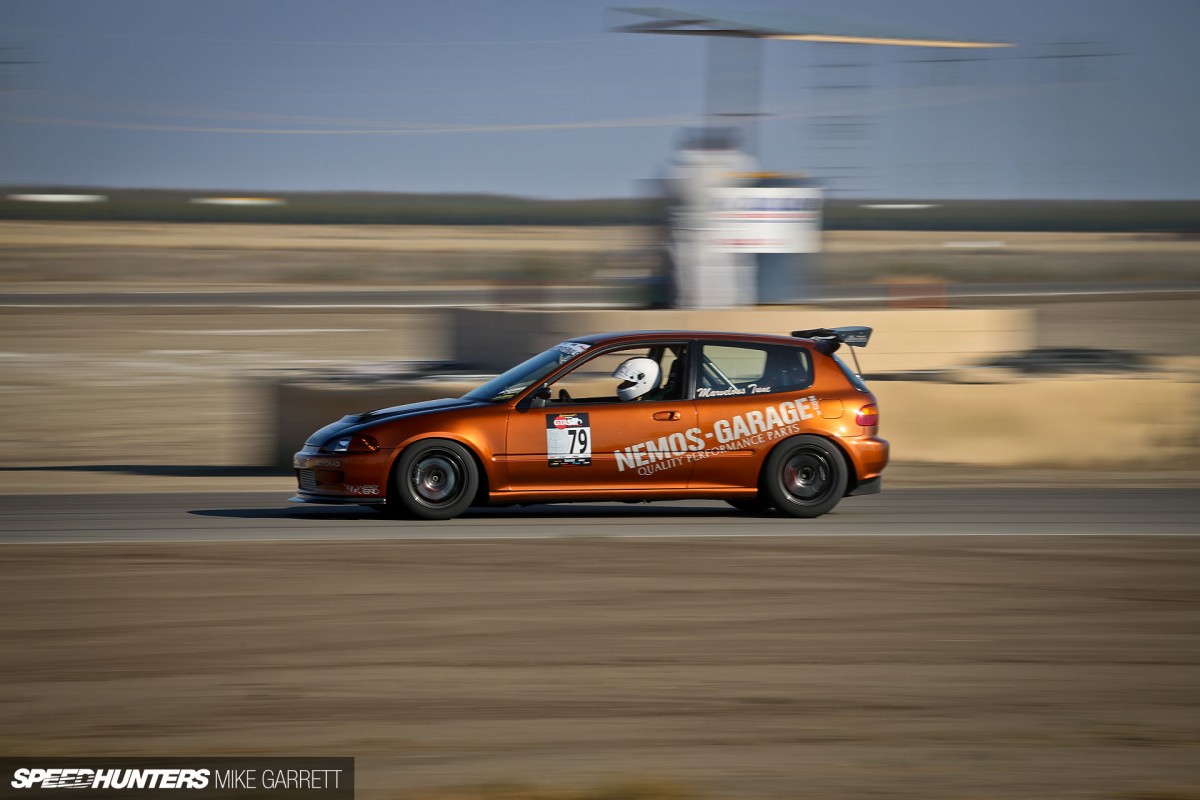 And it all works too. At this week's event Yuta drove the Civic to a best lap time of 1:56.5, which was good enough for second place in the Street FWD class.
If you are looking for a recipe of how to build a great Honda in 2015, you might want to study up on this thing.
Mike Garrett
Instagram: japanifornia_media
mike@speedhunters.com