When I first laid eyes on Honda's Project 2&4 at the Tokyo Motor Show, I wasn't thinking it would be worth a spotlight for the simple fact that it's not a 'new' car. It made its debut at the Frankfurt Motor Show last month, and since then we've all heard the general story behind it.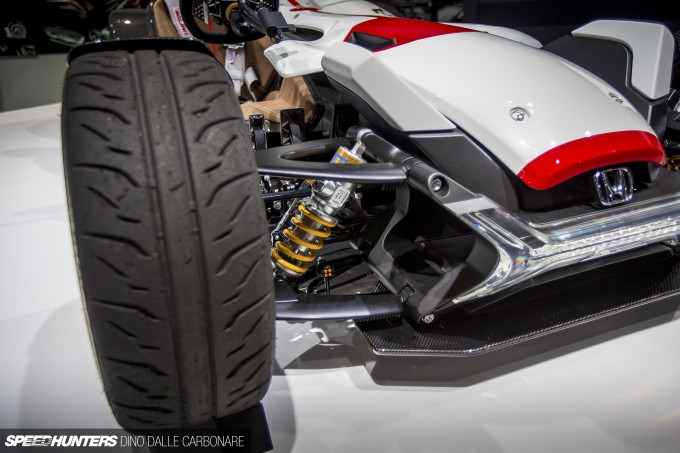 But then I went in for closer look, and wow – I was impressed! The 2&4 may have been built as part of a Honda Global internal design competition, but believe me – this is not a fruitless styling exercise. With Honda's new President, Takahiro Hachigo, being a sports car fan and wanting to get the Japanese automaker back into making exciting cars again, this sort of thing is promising to see. Aside from the fact that it's unlikely to ever make it to production, everything about the 2&4 is a reflection of what Honda is good at.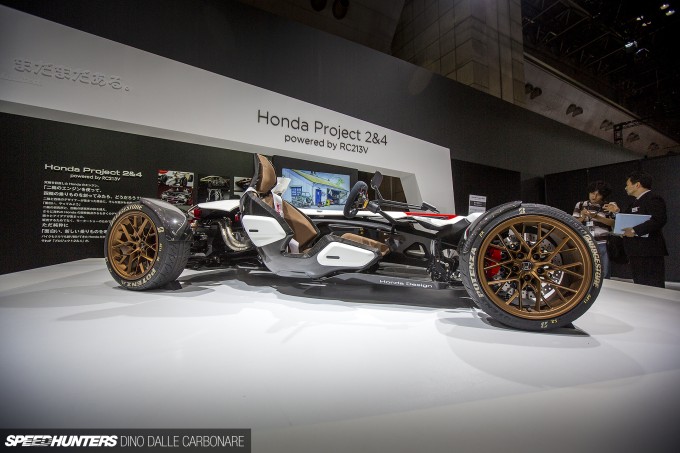 Honda's racing heritage is as diverse as it is long, and we are just beginning to see the fruits of a shift in focus with the S660 as well as the new Civic Type-R and NSX. Project 2&4 is best described as a four-wheeled bike; its extremely lightweight carbon construction and open-wheel design is combined with a street-tuned version of the RC213V 999cc V4 four-stroke competition engine. Power is rated at 215PS at 13,000rpm (the redline is at 14 grand), and drive is channeled to the rear wheels via a dual-clutch transmission.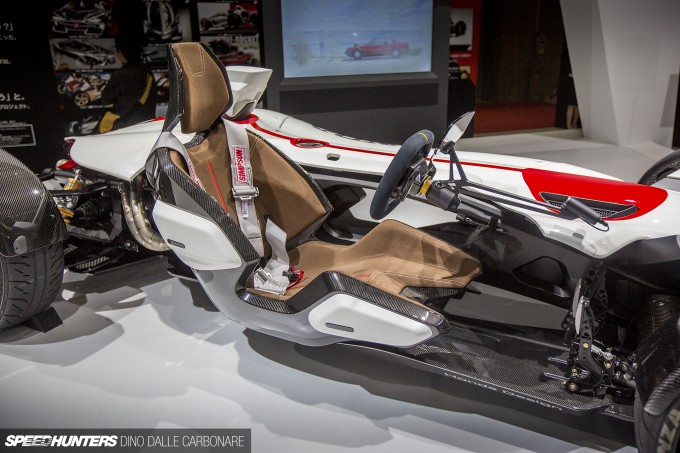 The floating driver's seat is just as extreme as the rest of the car and is there to further emphasise the thrill of a bike-like riding experience. It all hits the scales at 405kg, so I'll let you do the math on the power-to-weight ratio of this thing.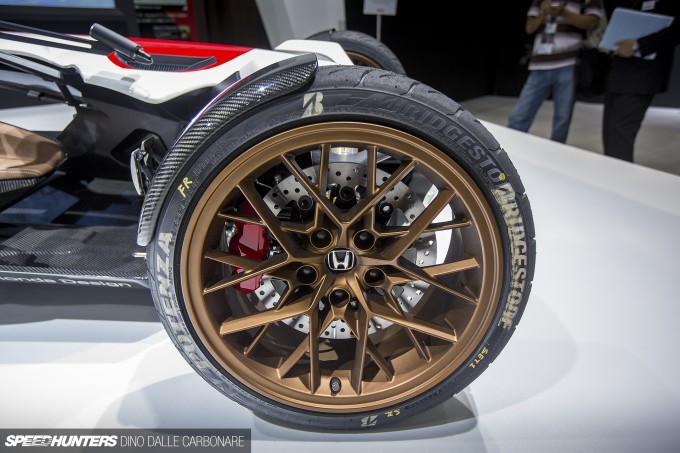 Project 2&4 runs on conventional wheels and tyres and employs a bike-like braking system with small calipers, similar to what we've seen on Yamaha's Sports Ride Concept.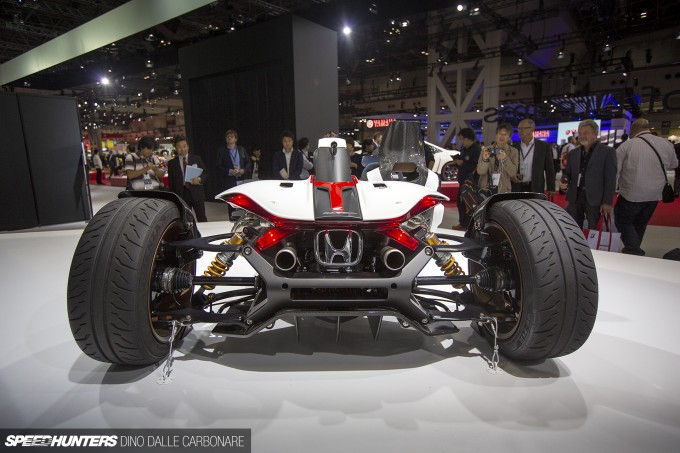 The V4 engine sits low in the rear of the exposed chassis; everything combining for an extremely low center of gravity.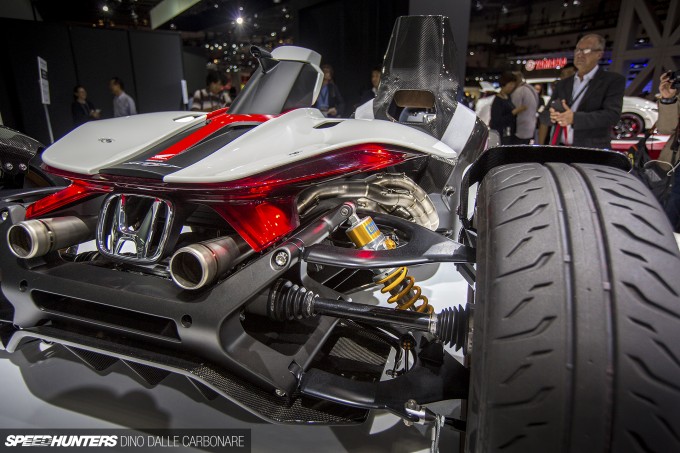 The suspension layout features double wishbones front and rear with race Öhlins upside-down coilovers at each corner.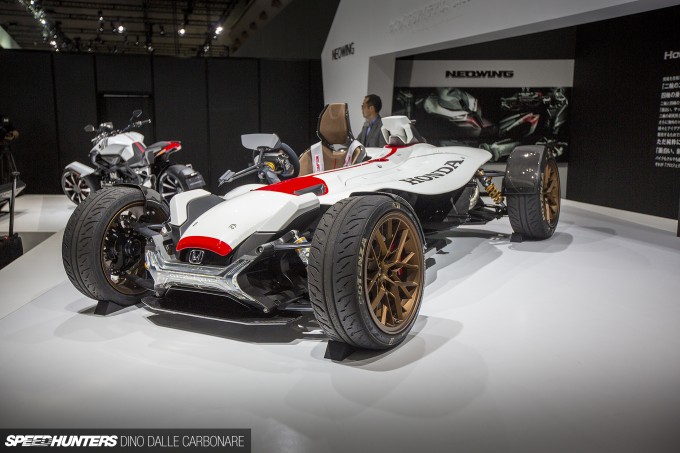 It's great to see such exciting cars coming from Japanese manufacturers again, and we can only hope this is the beginning of a whole new wave of great 'made in Japan' sports machines!
Dino Dalle Carbonare
Instagram: speedhunters_dino
dino@speedhunters.com