A Japanese Icon
Not long ago I posted a story chronicling my visit to the annual open house at Tamiya's global headquarters in Shizuoka, Japan. In that story I mentioned the company has a special area inside the HQ which showcases its long history of building and selling model kits and radio control vehicles around the world.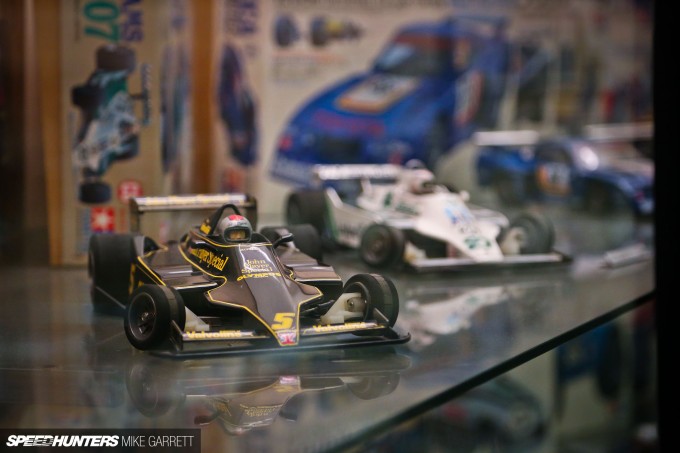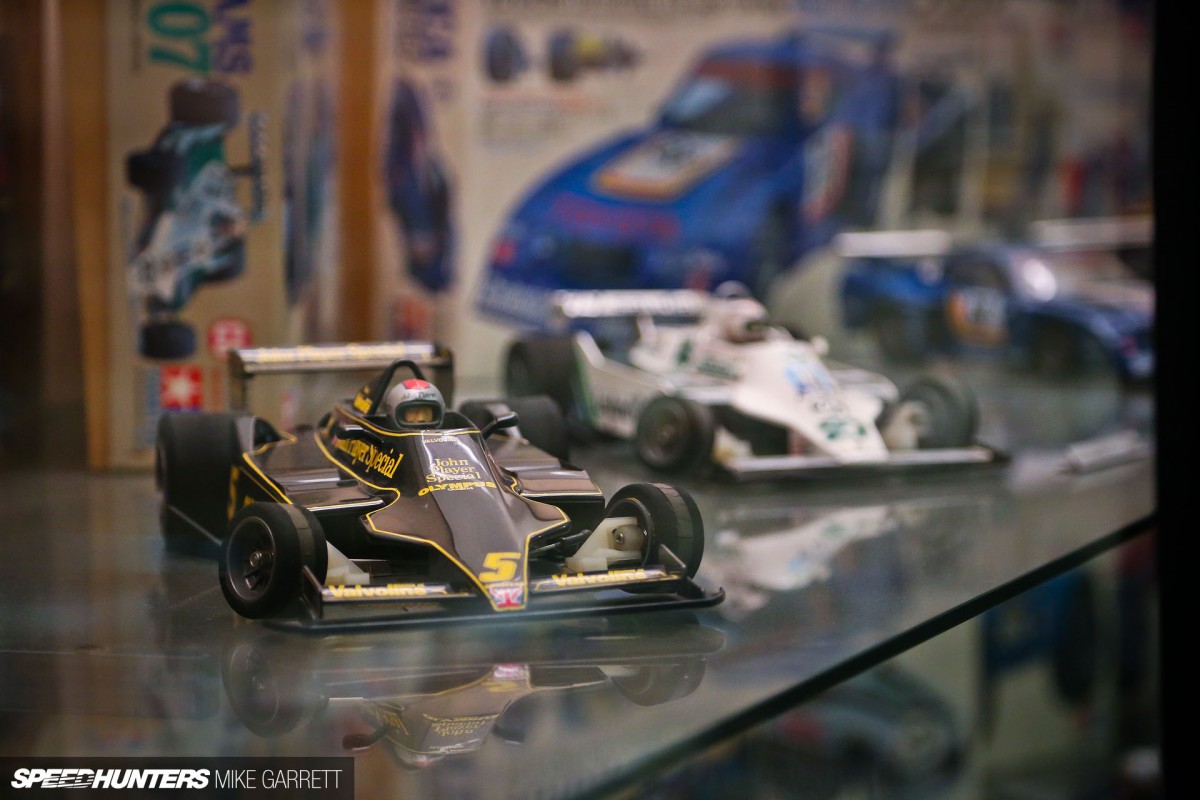 So with that in mind, I thought now would be the perfect time to geek out for a while and show you some of the historic treasures on display in the Tamiya museum. Whether or not you're a radio control hobbyist or model builder, there was a ton of awesome stuff to see.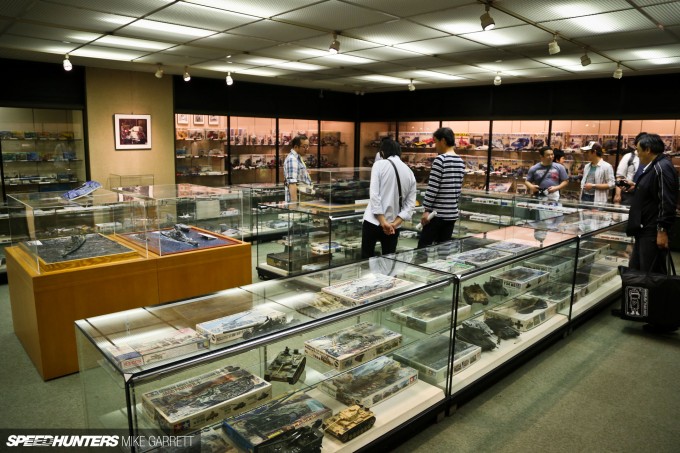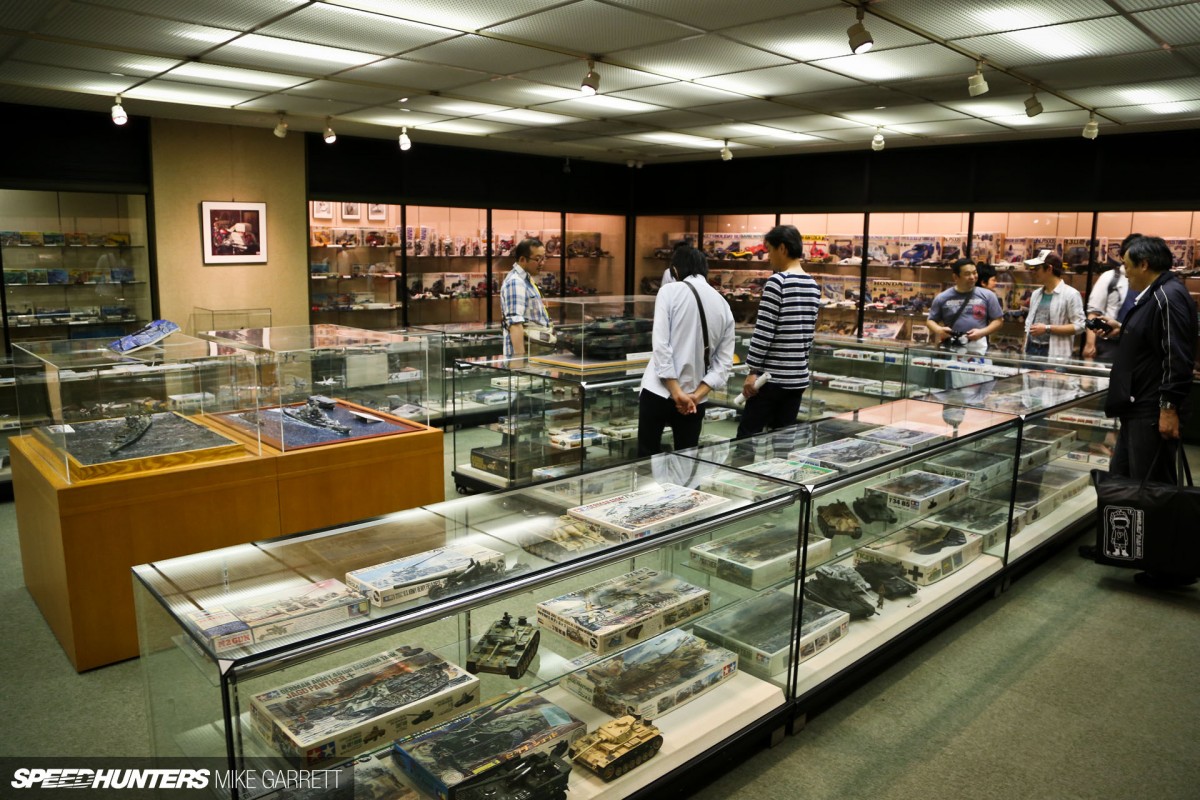 The museum includes products from Tamiya's early post-war days right up to modern times. Through this incredible exhibition of models and RC vehicles you can see how the Tamiya legend came to be.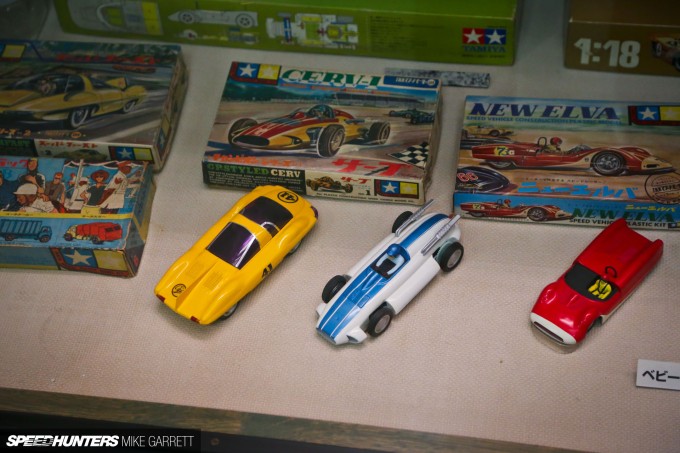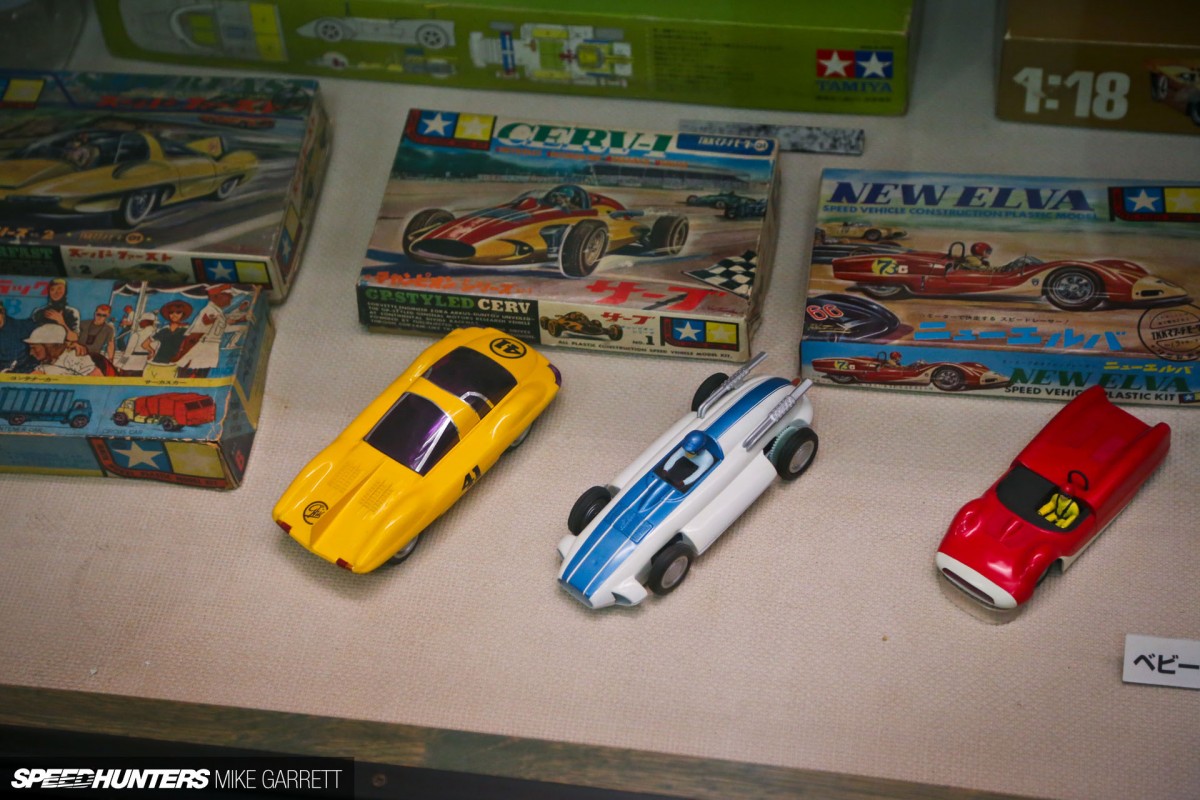 It all began in 1946 when Yoshio Tamiya started a sawmill and lumber company in Shizuoka. With an ample supply of raw material available, Tamiya soon began producing wooden model ships, and by the early 1950s the company had transitioned its business solely to model making.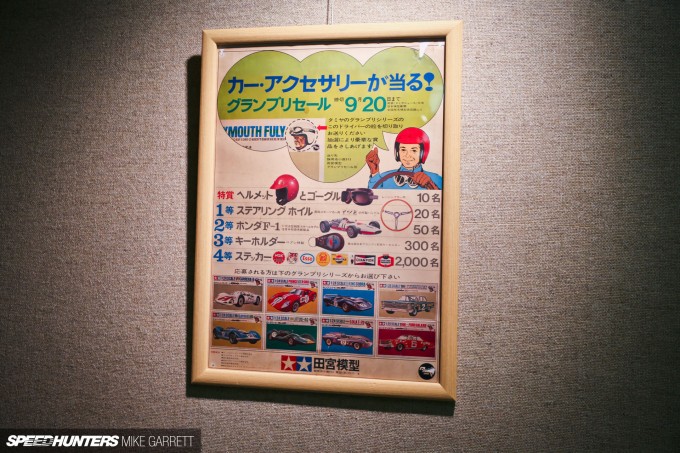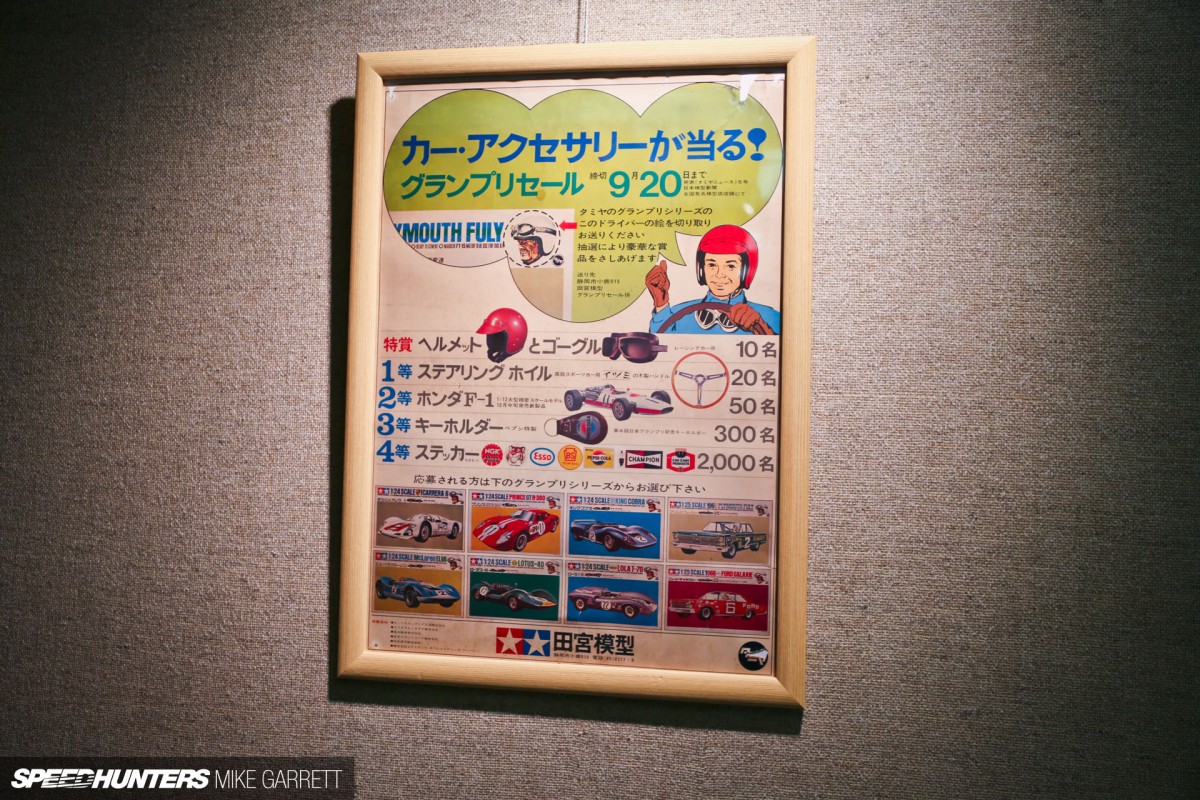 Supported by a boom in model ship building in the 1950s, the company started to become known among hobbyists, and in 1960, to keep up with changing times, the company released its first plastic model – a replica of the Japanese battleship Yamato. This was followed up by a 1:35 scale motorized model of the Panther tank and later in the '60s Tamiya began producing plastic replicas of Formula 1 cars.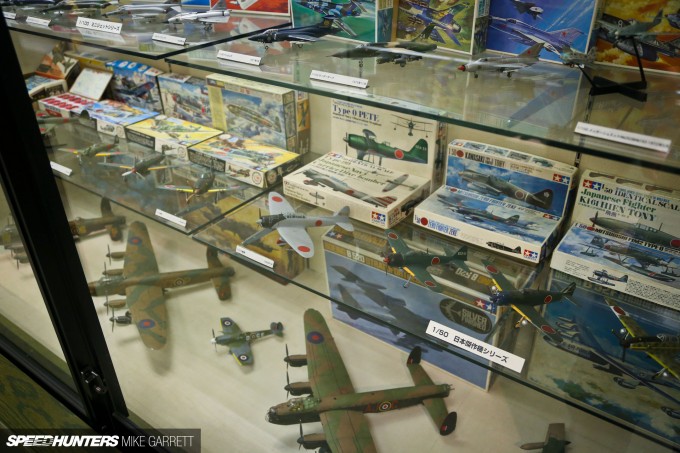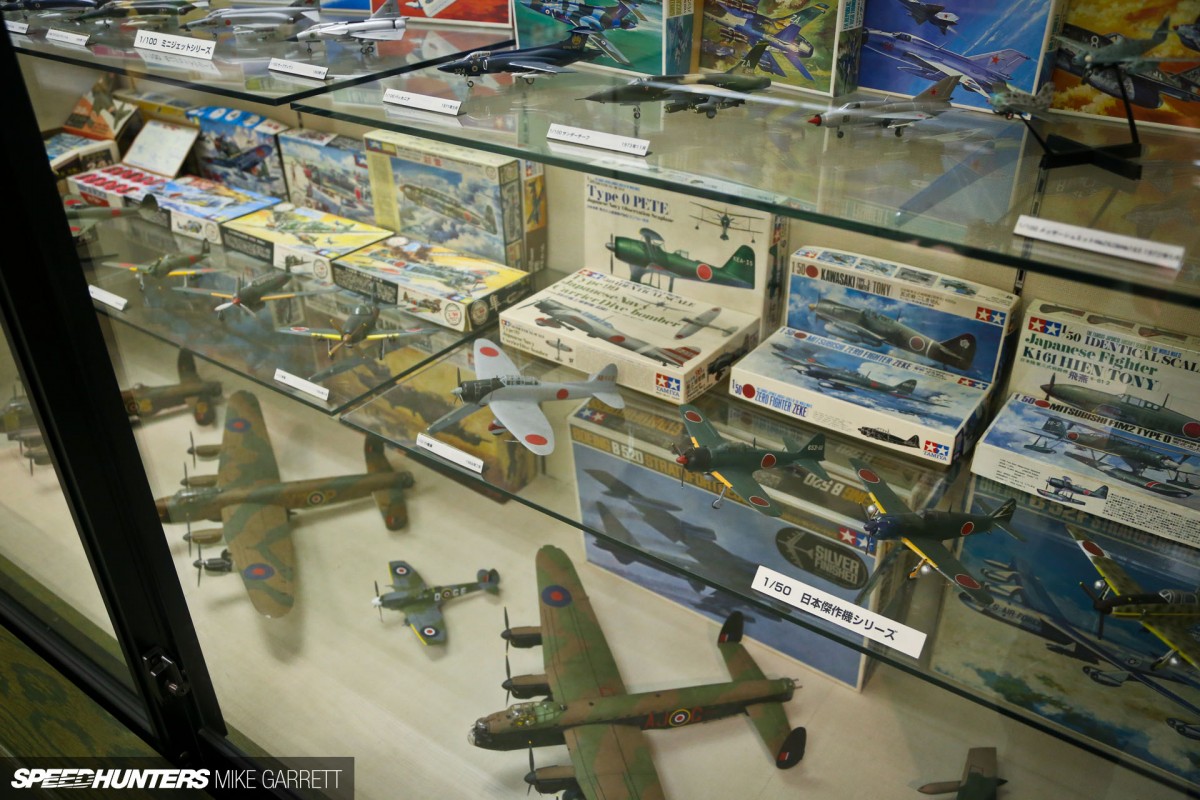 Whether it was a military vehicle or a race car, Tamiya's products quickly gained a reputation for their unparalleled attention to detail and accuracy.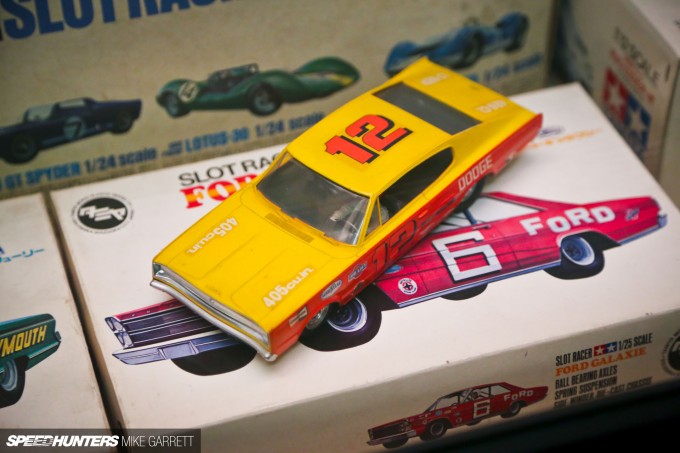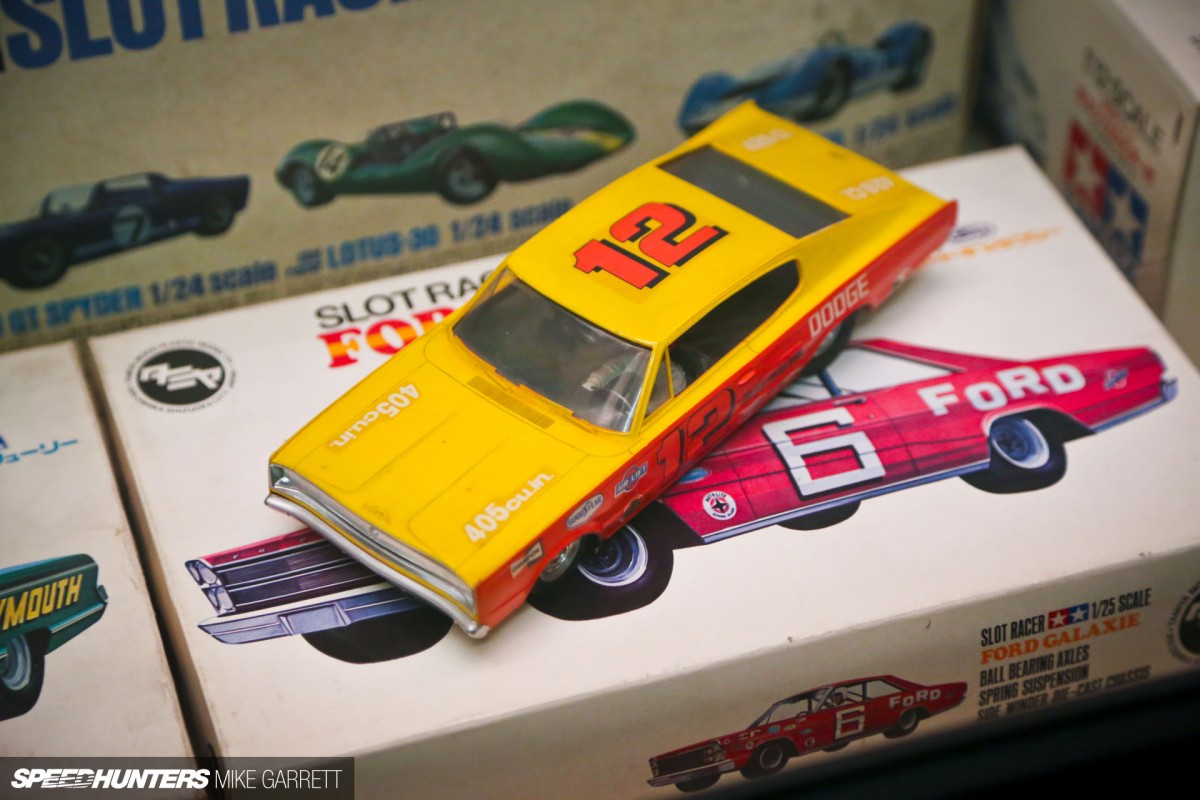 In the mid-'60s the company stepped into the slot car market, and the museum includes several products from this line. Included are 1:25 replicas of American stock cars and 1960s European sports cars.
RC Revolution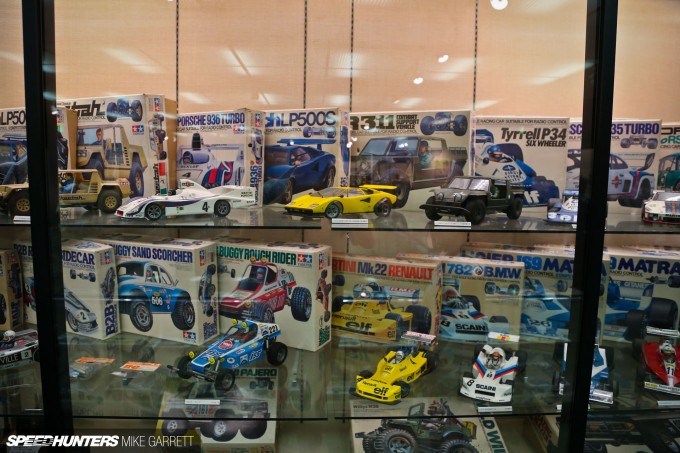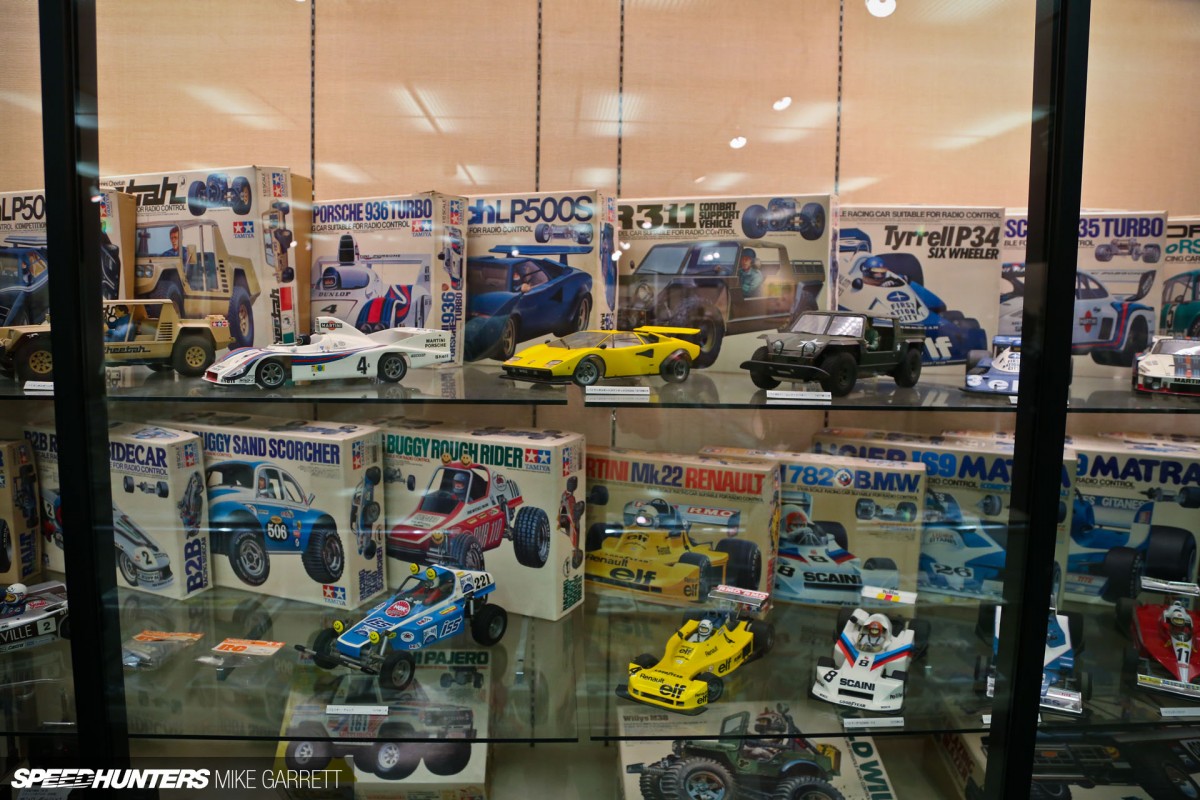 It wasn't until the mid-1970s that Tamiya expanded into the radio control market. With motorized scale vehicles quickly gaining popularity not just in Japan but all over the world, Tamiya wanted to make sure its RC cars would have the attention to detail its other products were known for.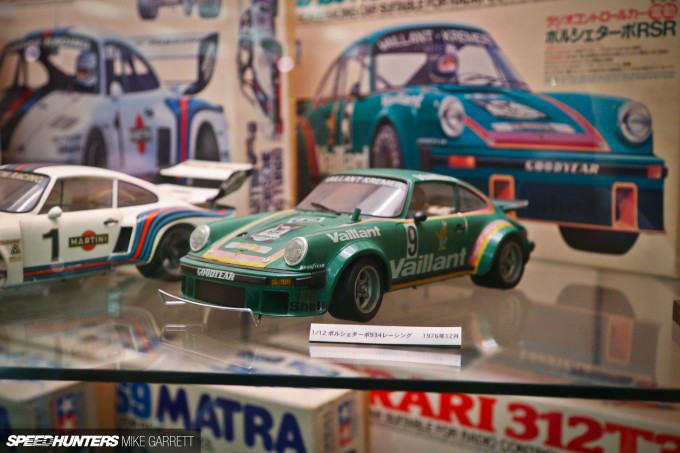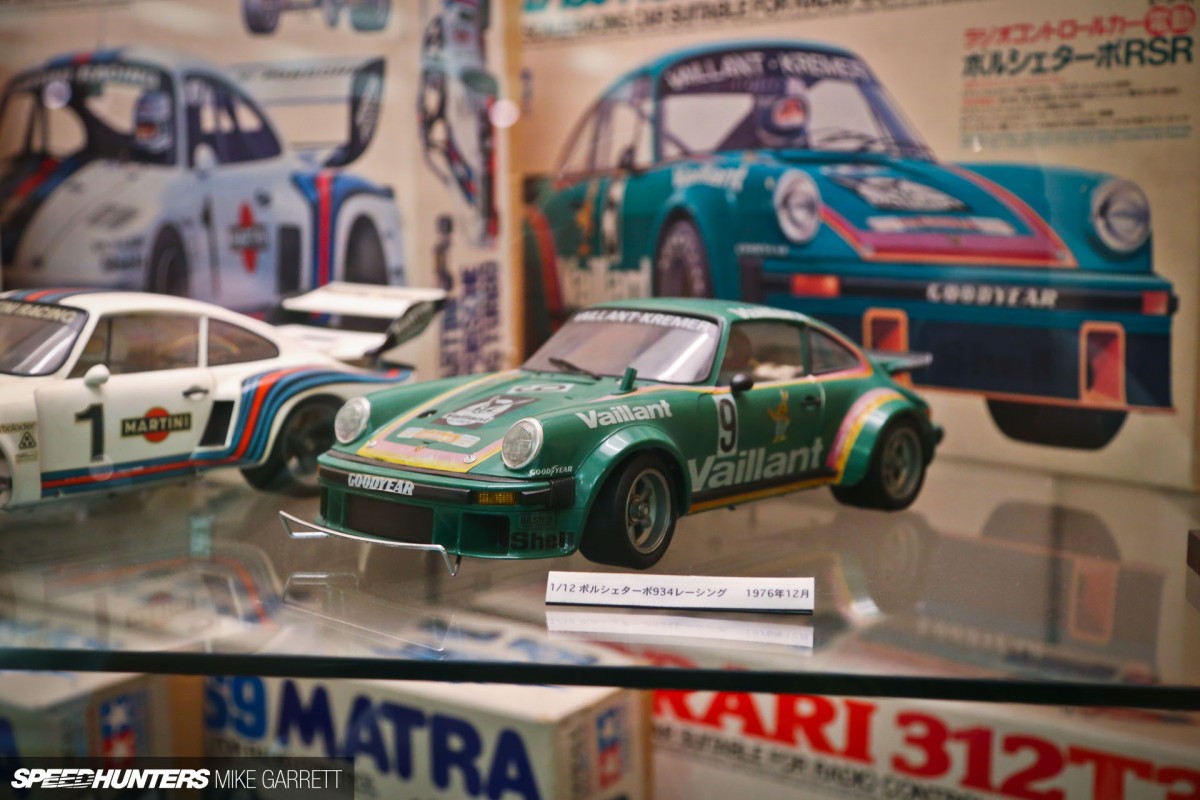 In fact, the company actually purchased a brand new Porsche 911 in 1976 and then promptly took it apart to get a better idea of how the car was put together. This data was used not only in the production of a plastic model kit, but in a 1:12 scale Porsche 934 RSR radio control kit which quickly put Tamiya on the RC map.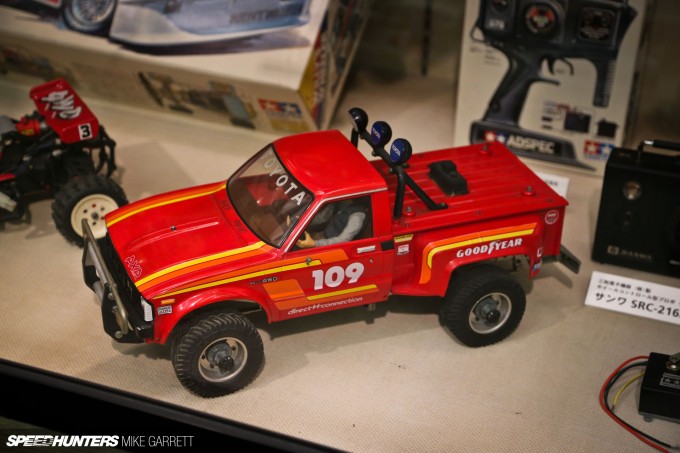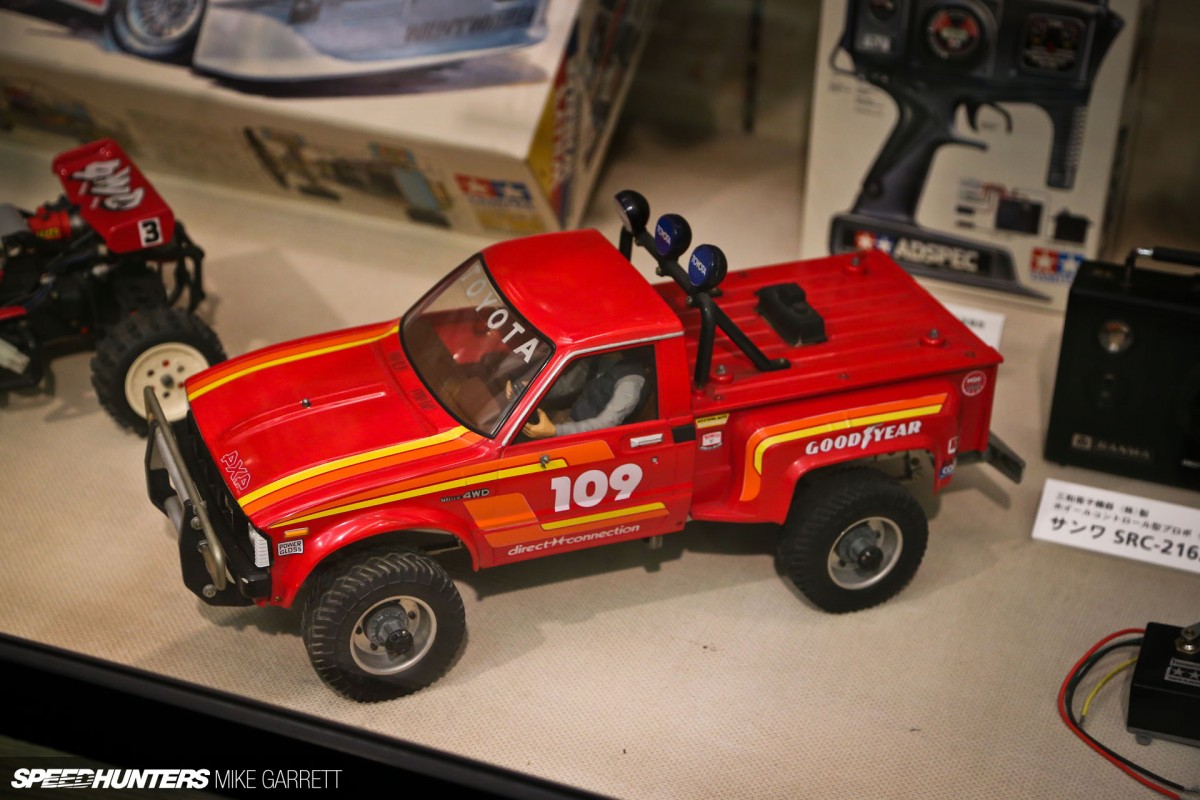 From that point on, radio control vehicles became a huge part of Tamiya's line-up and the museum area includes all of the company's memorable RC kits from the '70s and '80s.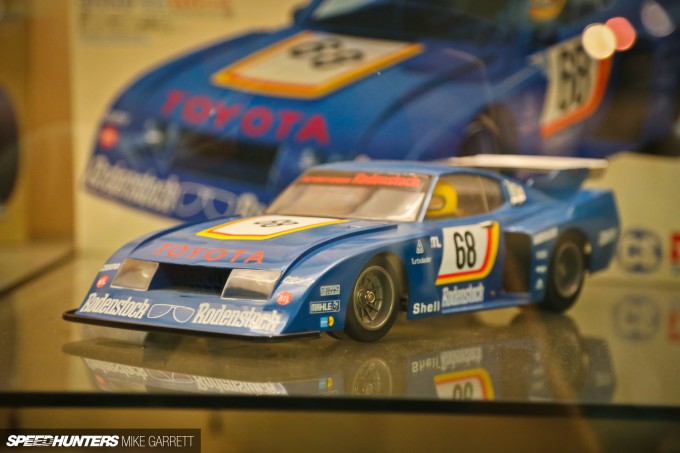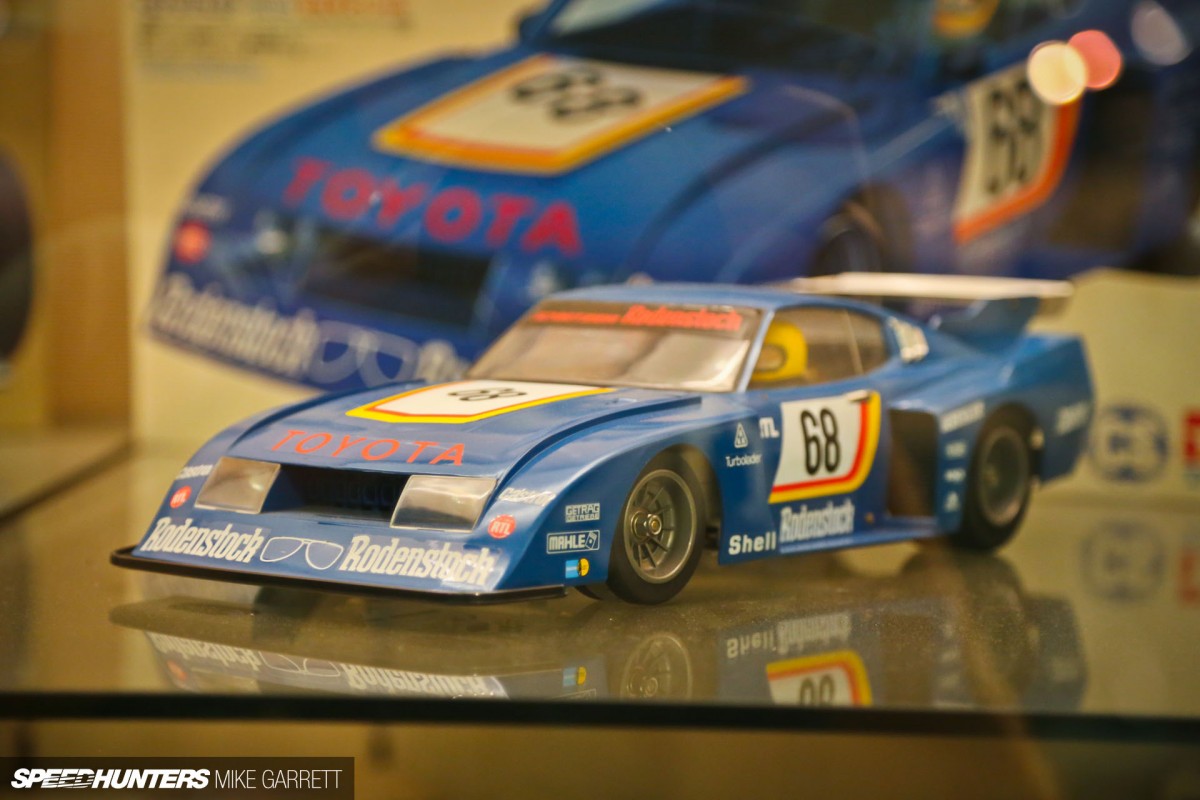 There's some truly nostalgic stuff on display in here, including the 1:12 scale Group 5 Celica LB Turbo RC kit originally produced in 1978.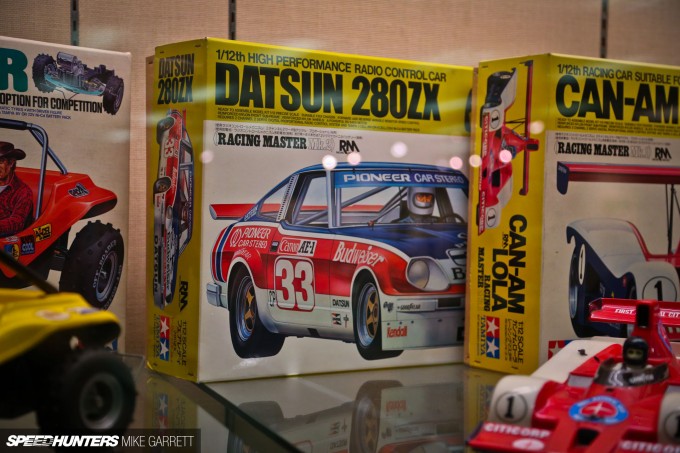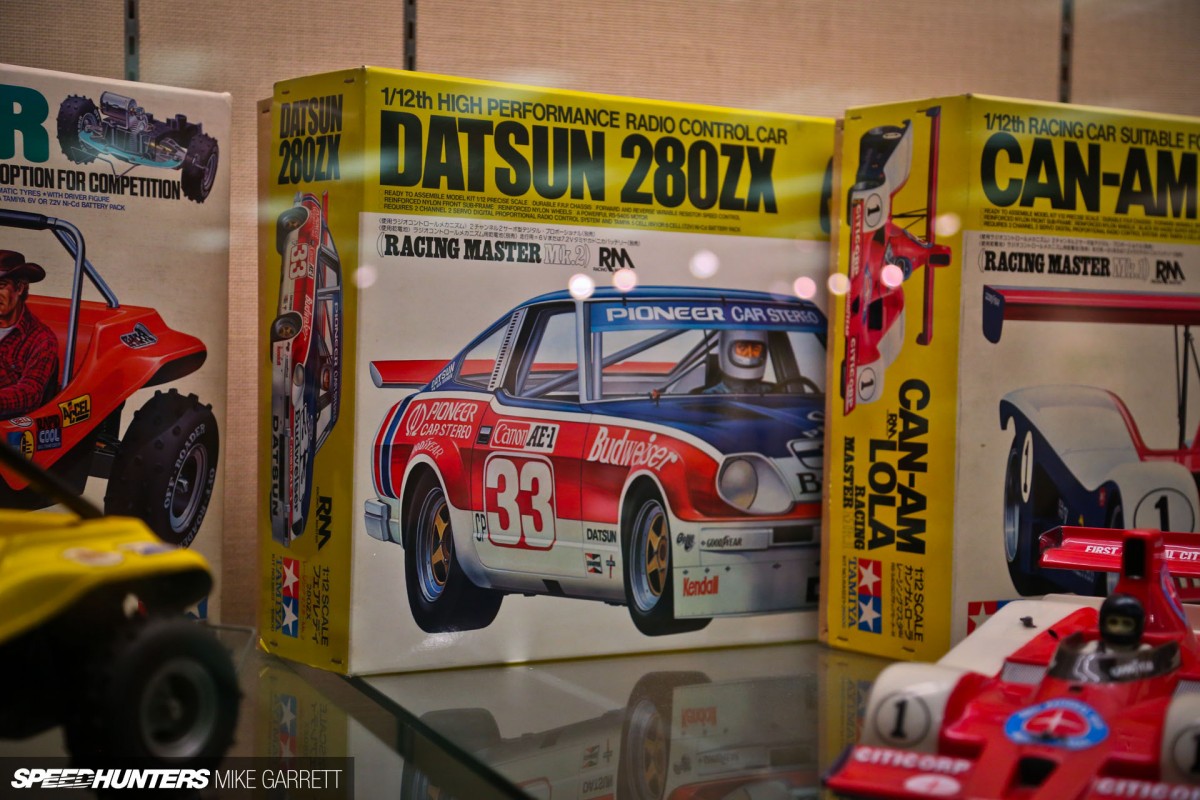 I also caught a glimpse of this 1:12 Bob Sharp 280ZX kit. Who knows how much this thing would be worth on the open market today?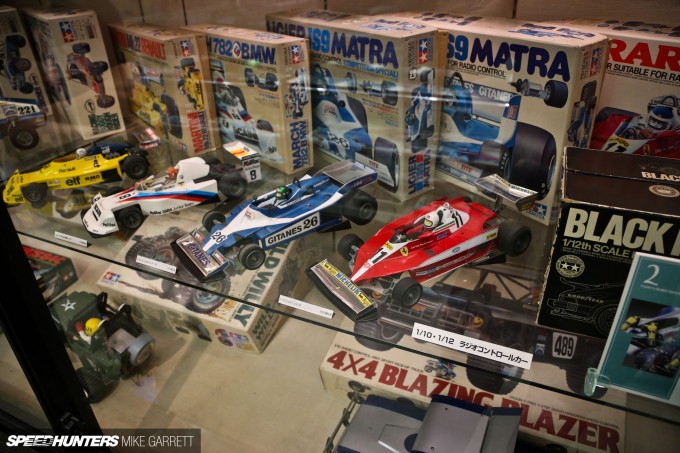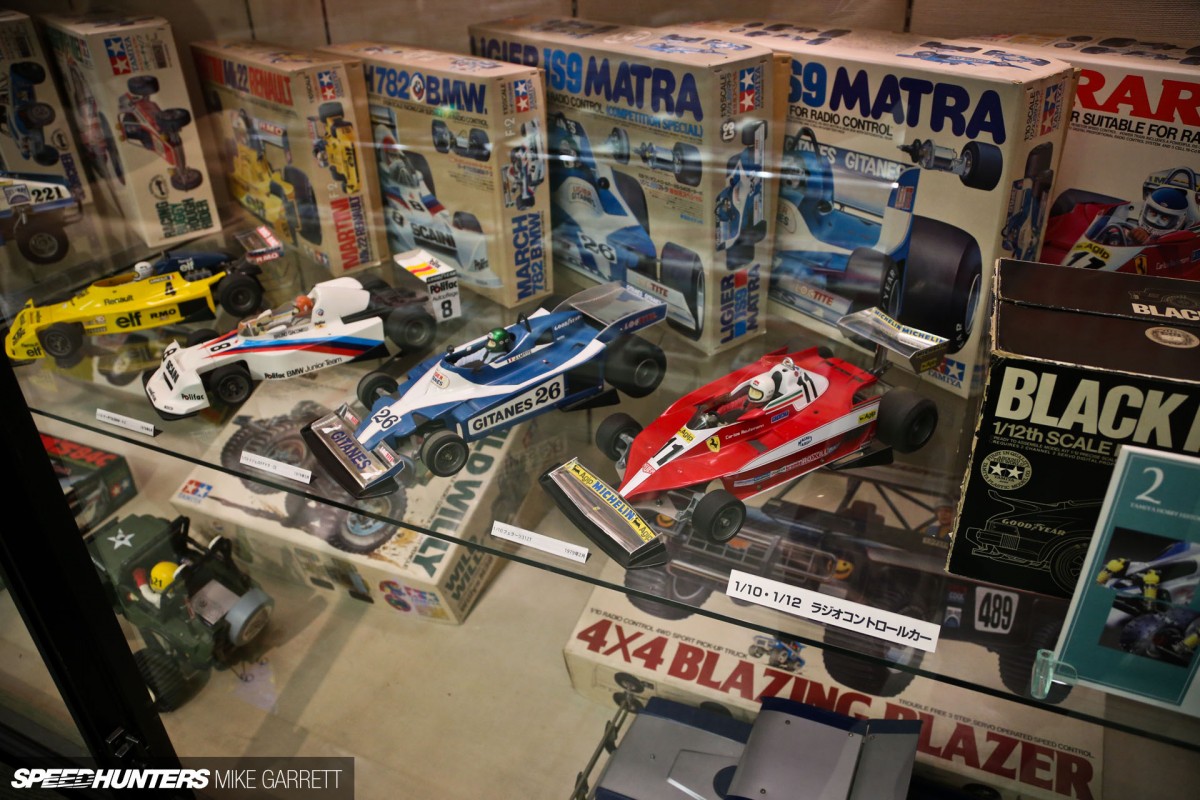 In the 1970s Tamiya also enjoyed a close relationship with many Formula 1 teams, which resulted in highly-detailed 1:10 scale replicas of cars like the Ligier JS9 and Ferrari 312T.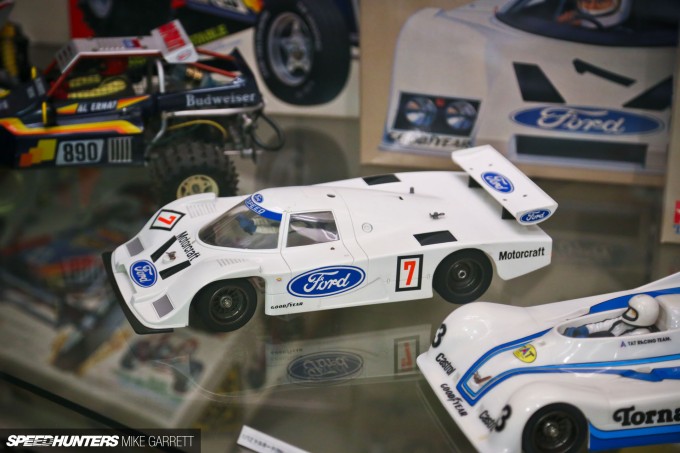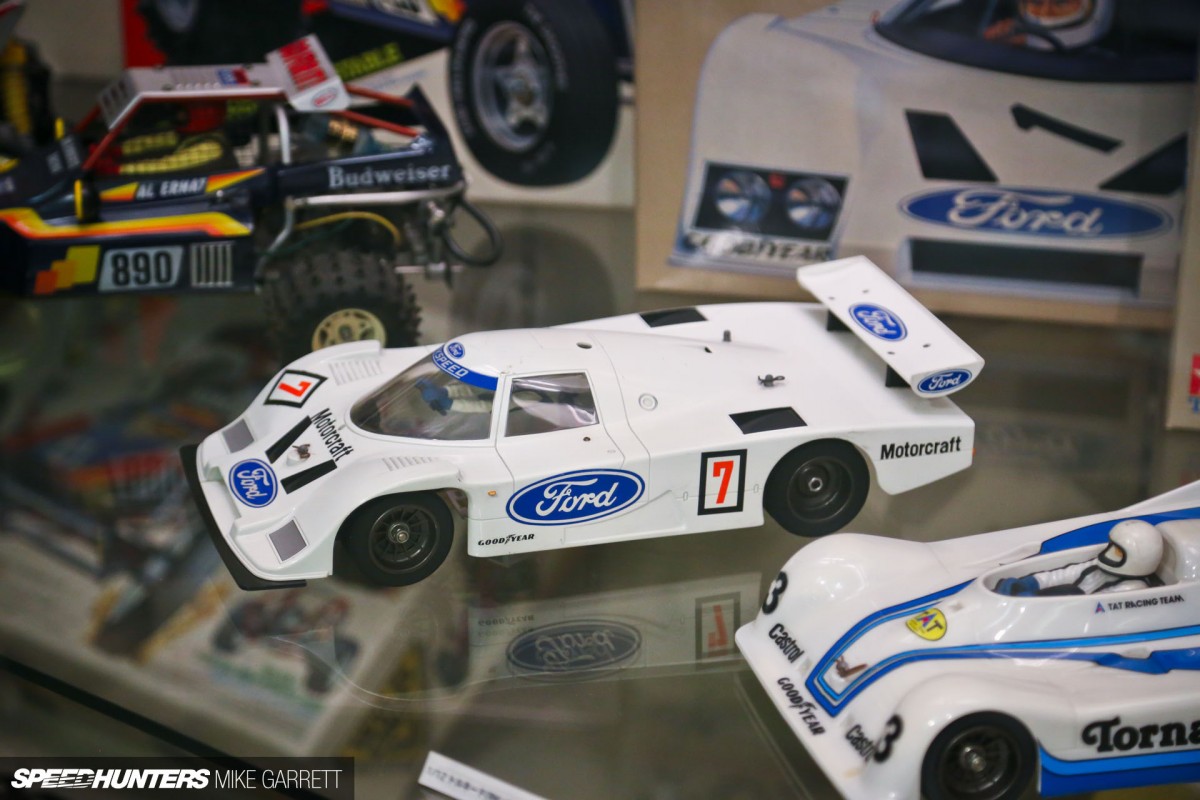 The company also produced numerous sports car kits, including this Ford C100 RM Mk.4, a 1983 release from the 1:12 Racing Masters series.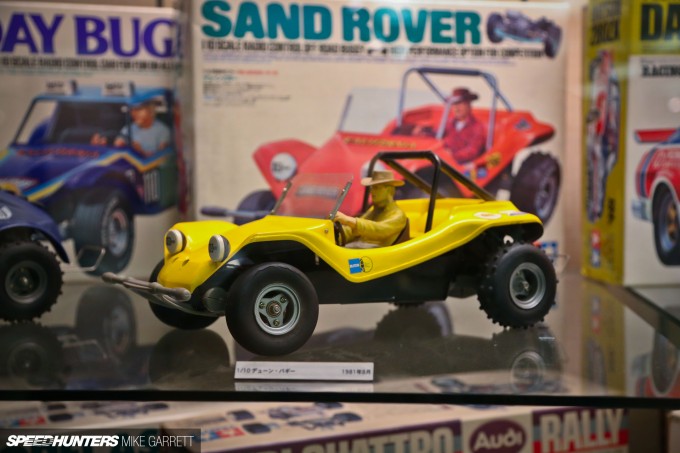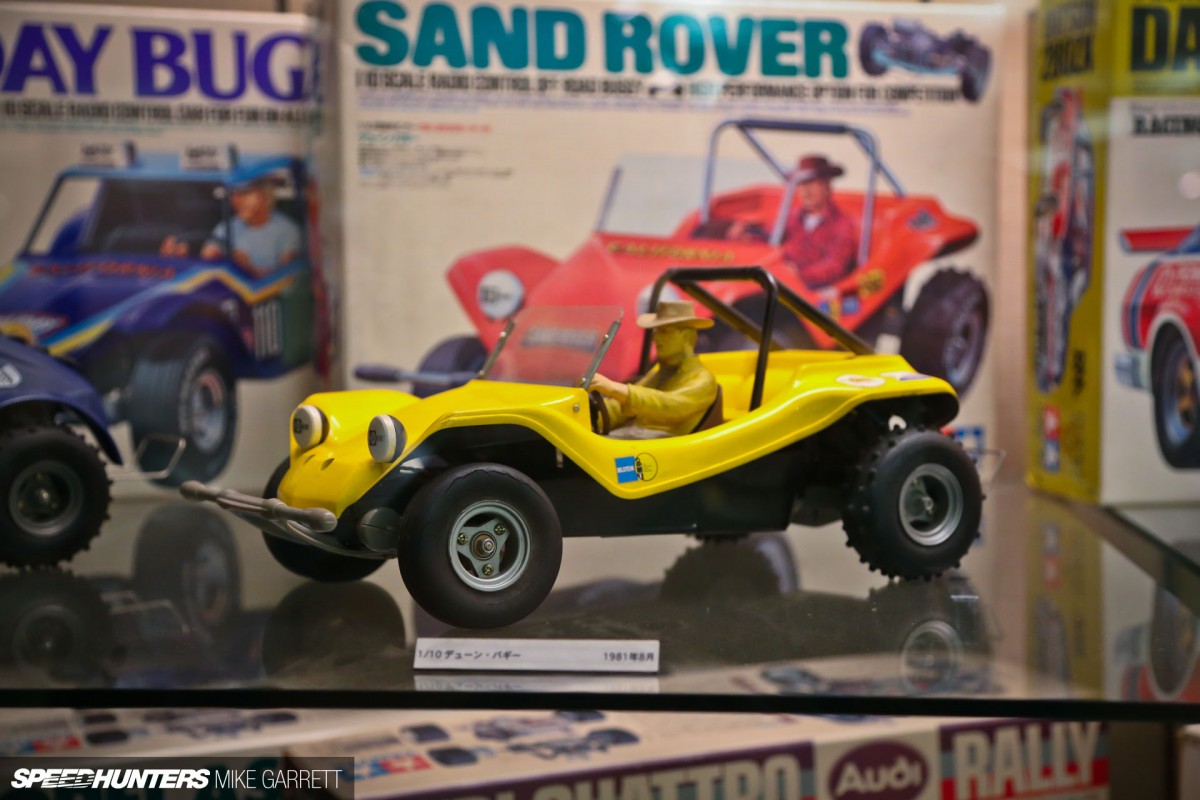 And while Tamiya's road and race car RC replicas were very popular, it might be the off-road stuff people remember the most.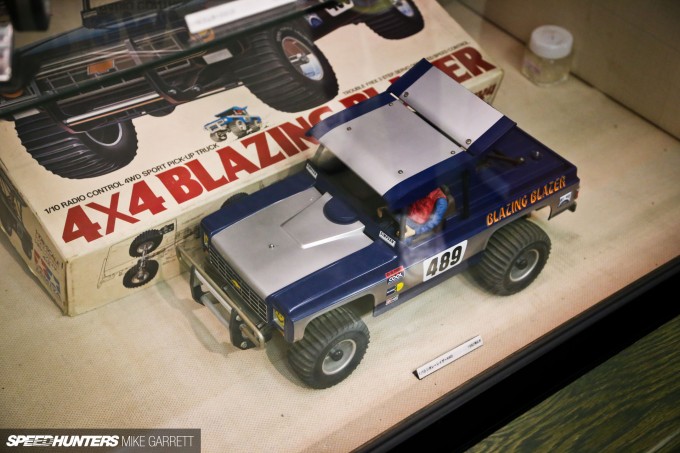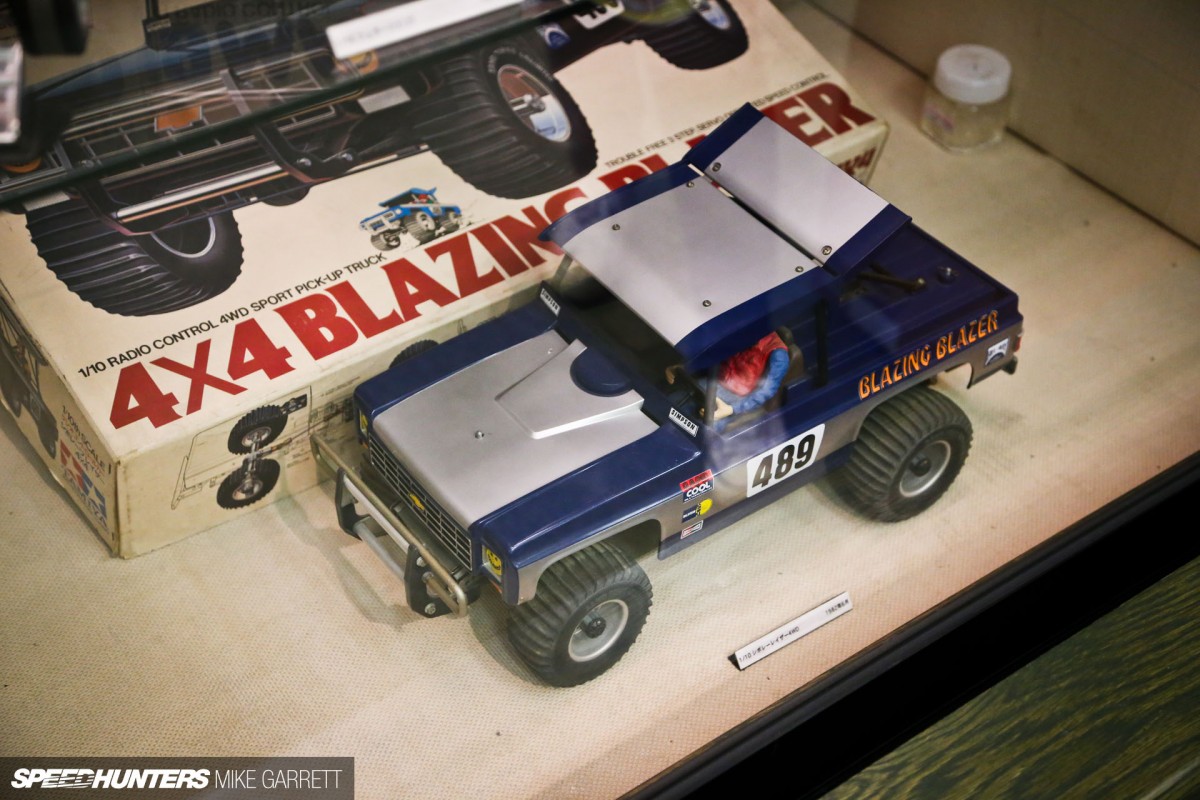 The museum display is packed with vintage Tamiya off-road RC kits, including the Blazing Blazer 1:10 scale 4WD originally released in 1982.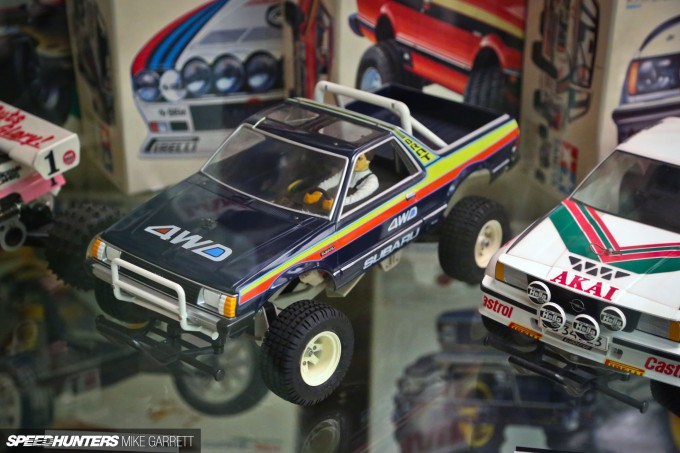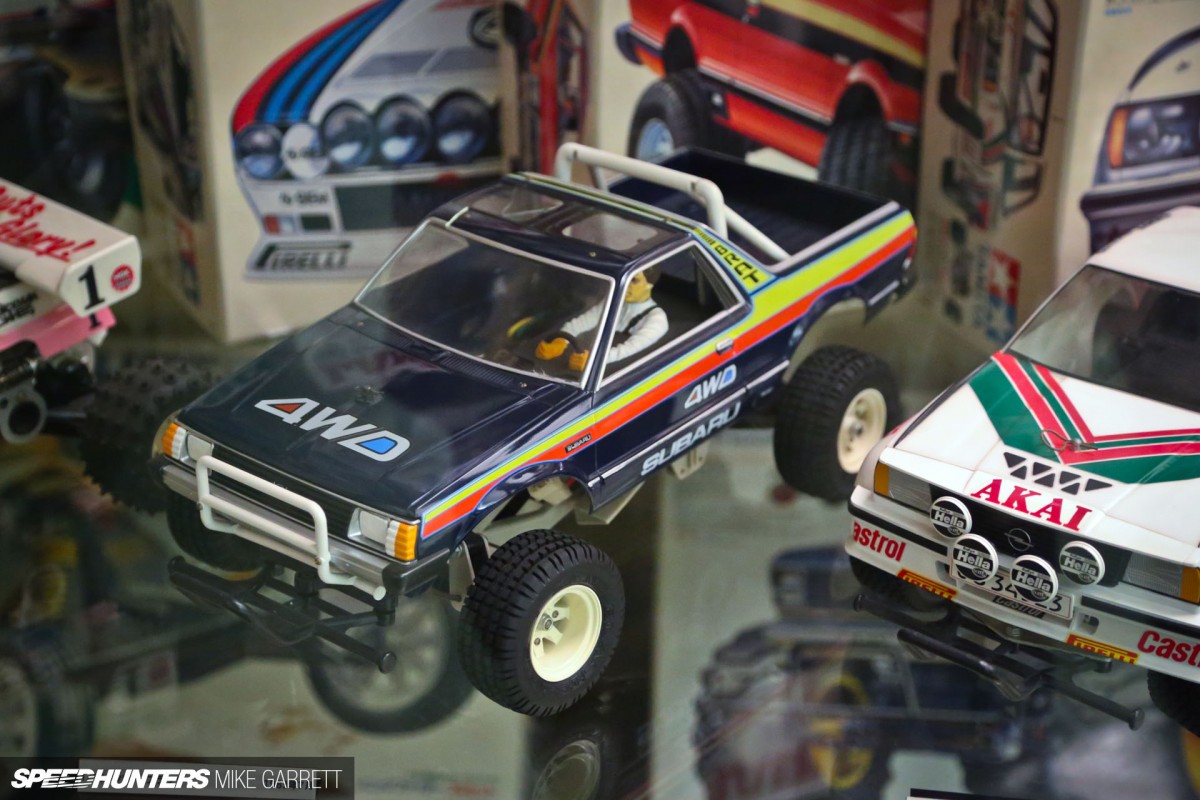 And who can forget Tamiya's RC version of the Subaru BRAT? You have to credit the company for turning Subaru's unusual pickup into a radio control icon.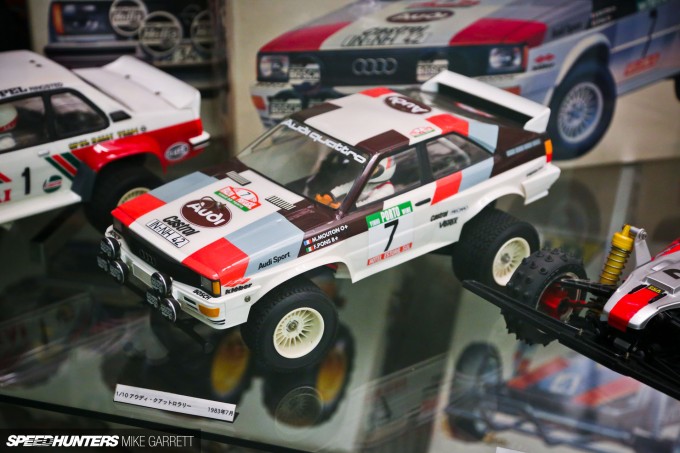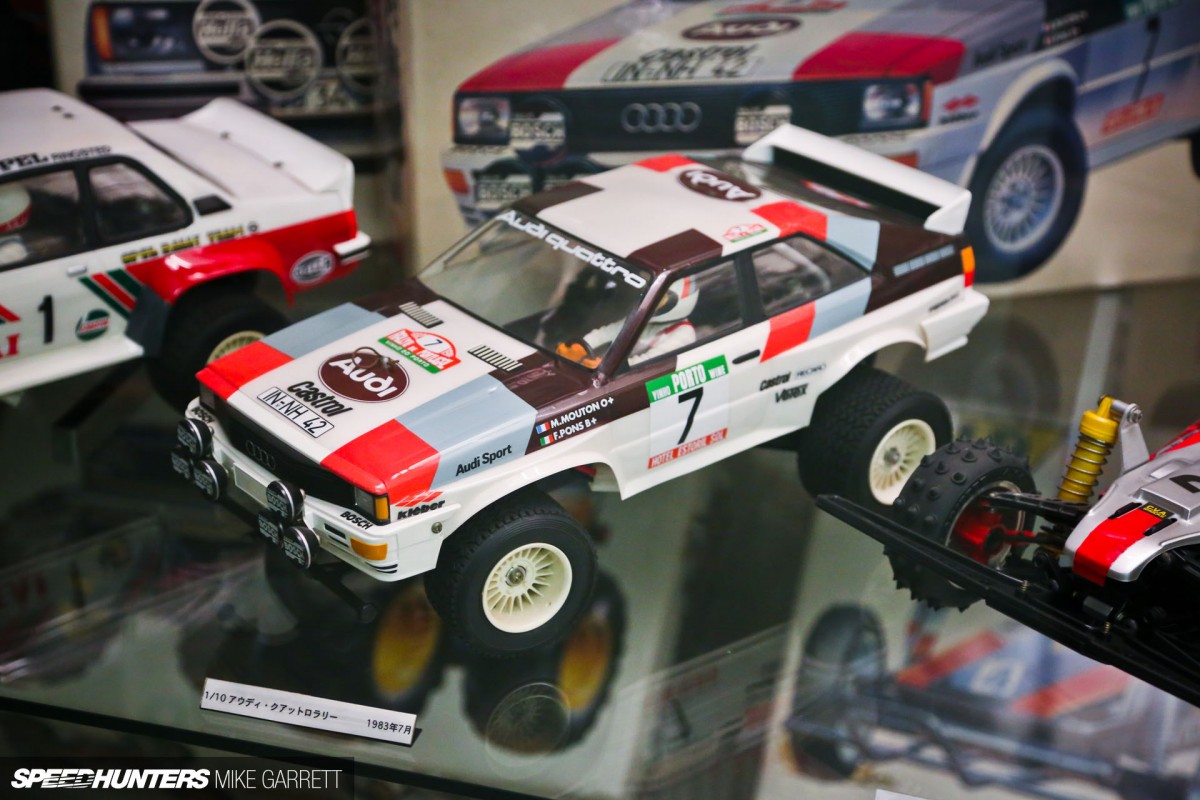 Equally cool is this lifted Audi Quattro 4WD kit that was released back in 1983.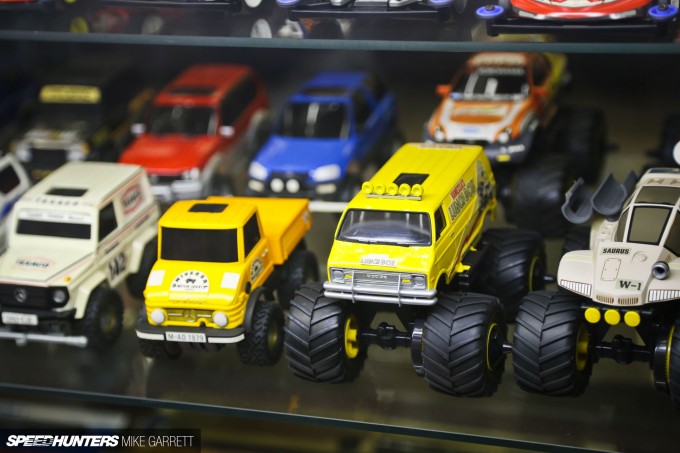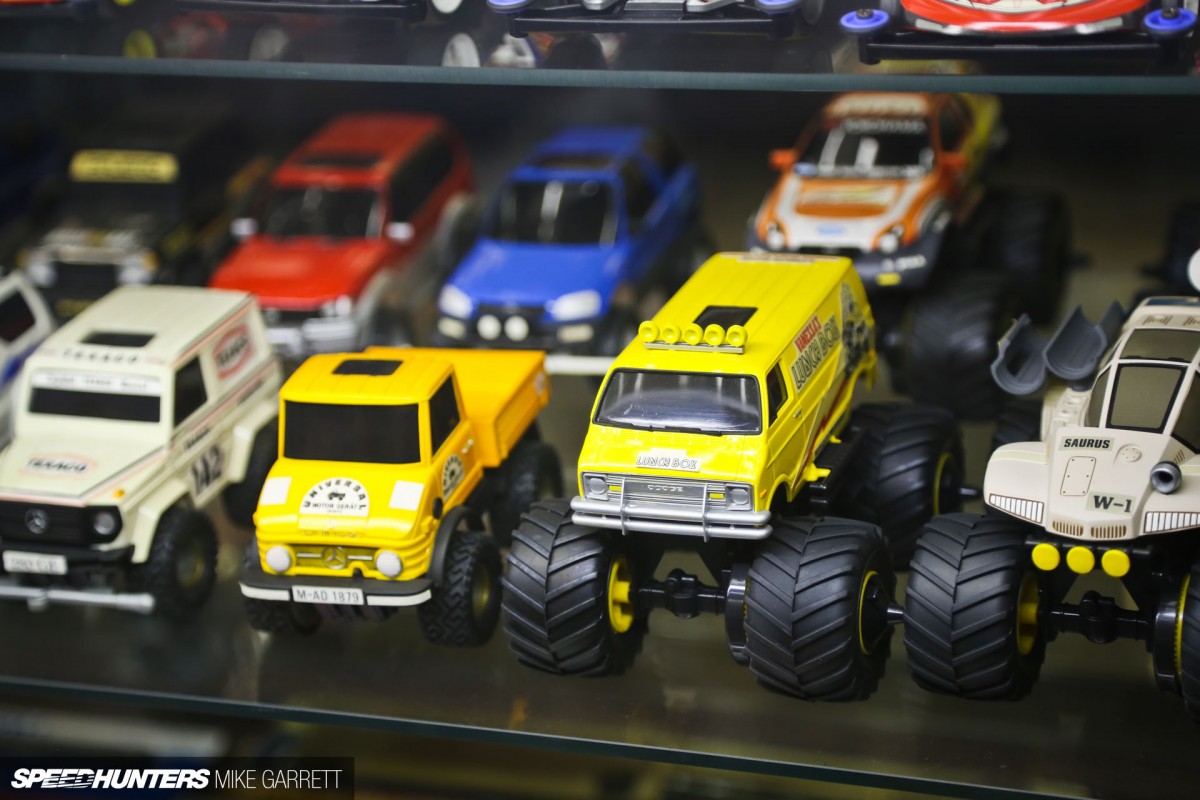 And along with the huge display of large-scale RC vehicles, the museum also includes plenty of Tamiya's Mini 4WDs, a popular product which first hit the market in 1982.
Plastic Memories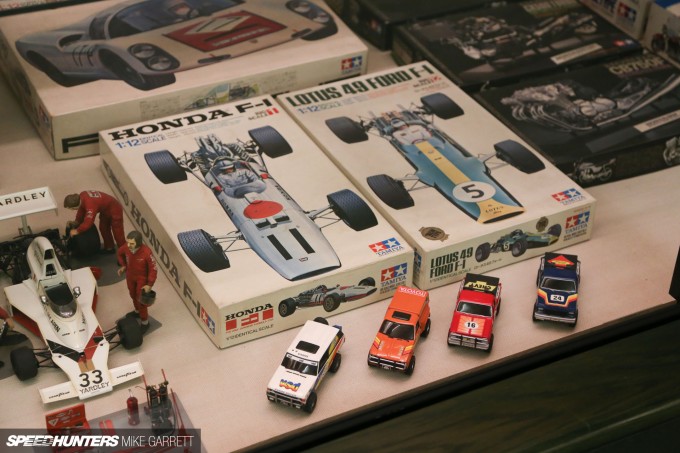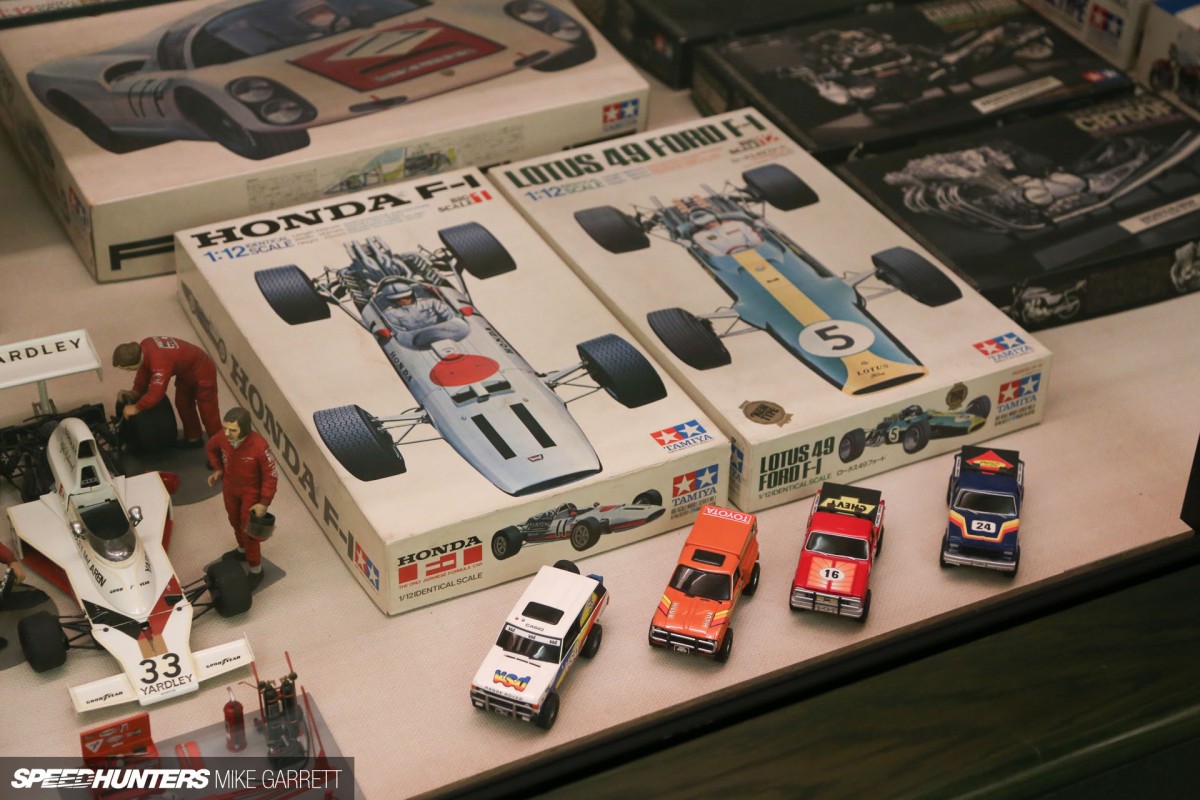 Needless to say, the museum includes a huge collection of Tamiya's plastic model kits from the 1960s right through to today.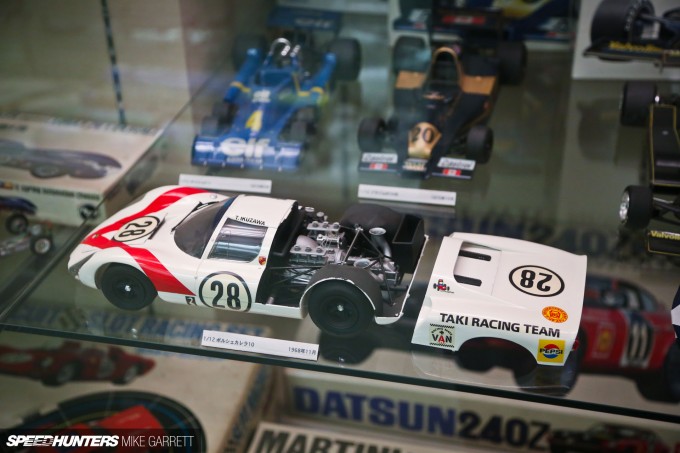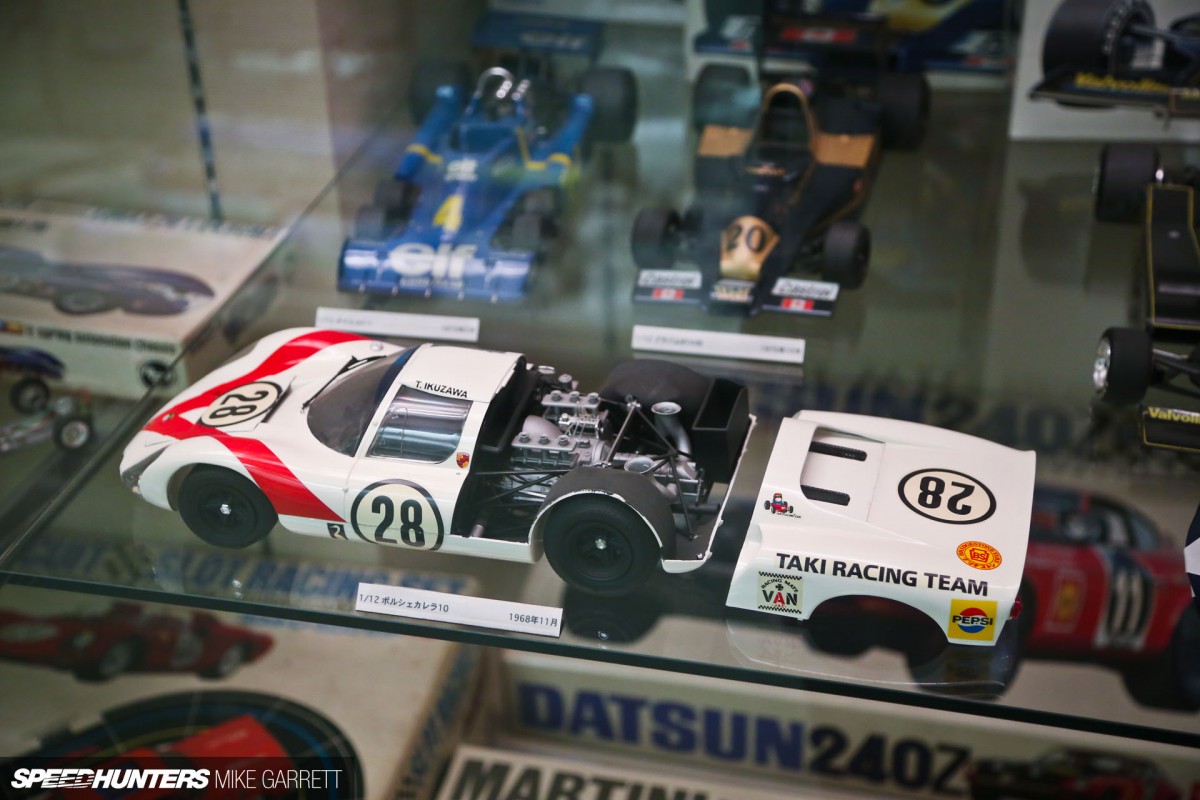 Here for example we've got the highly-detailed 1:12 scale Porsche 910 kit that originally debuted in 1968.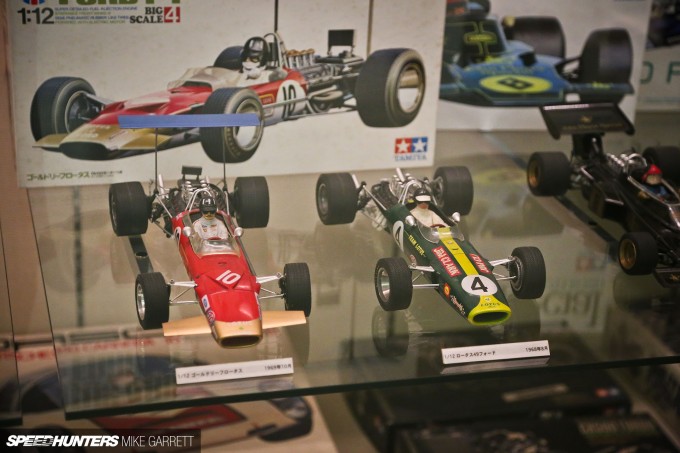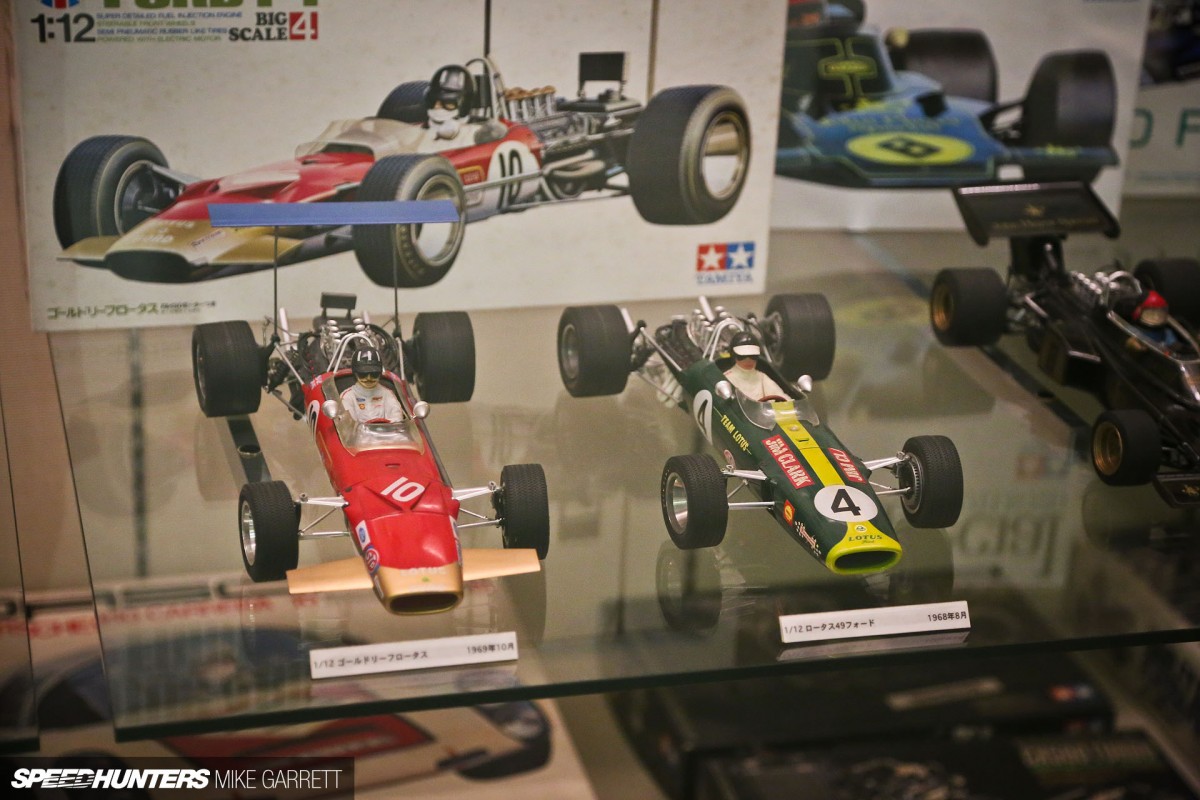 Also released in the late-'60s, this pair of 1:12 Formula 1 Lotus 49s that helped raise Tamiya's popularity among hardcore motorsports fans.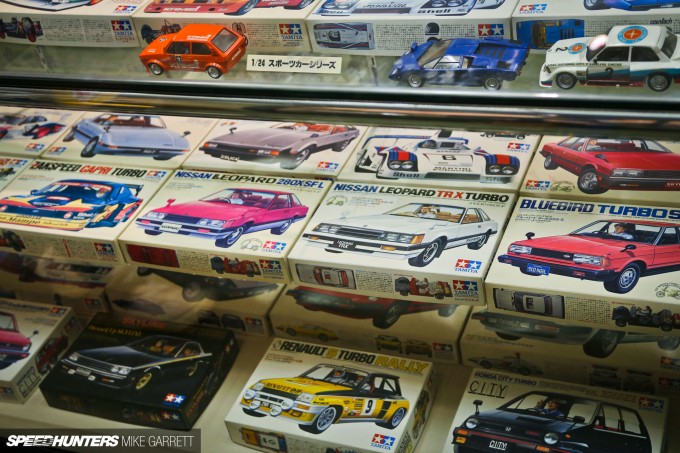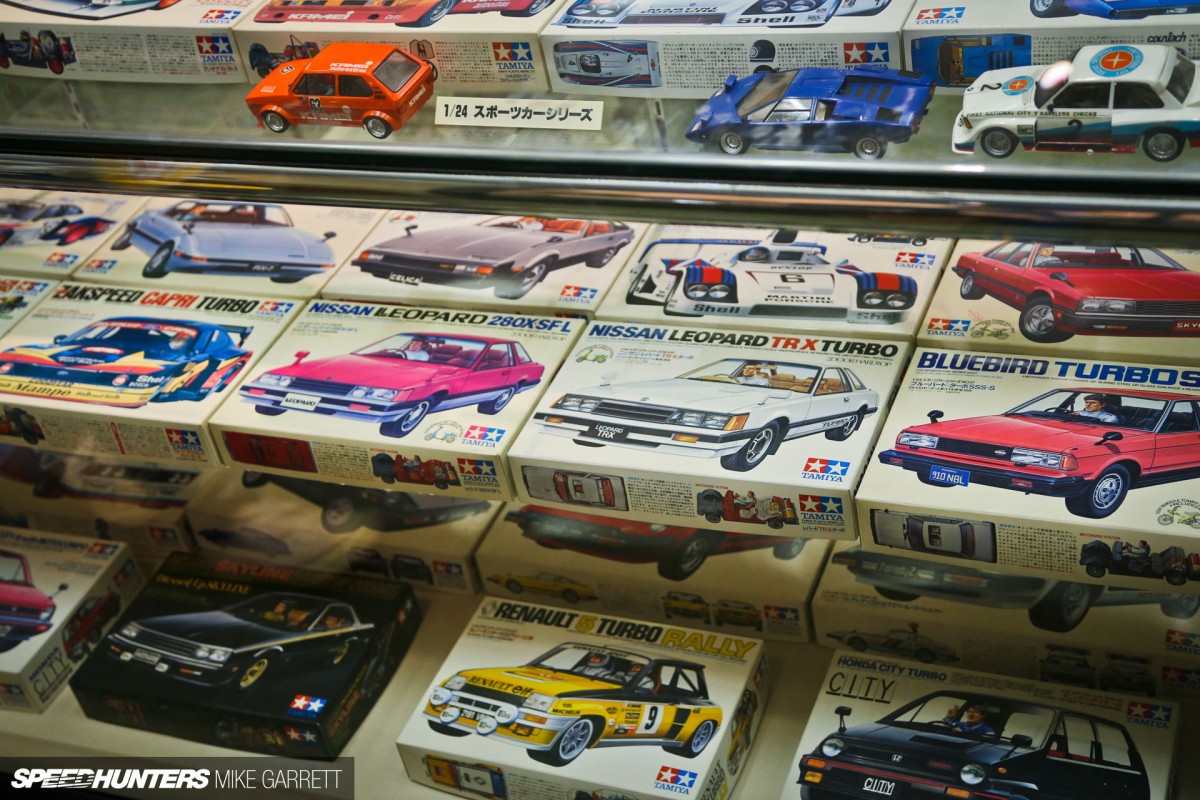 Then you have the brand's massive line-up of 1:24 scale plastic model kits, which along with the aforementioned RC models are some of Tamiya's most globally recognized products.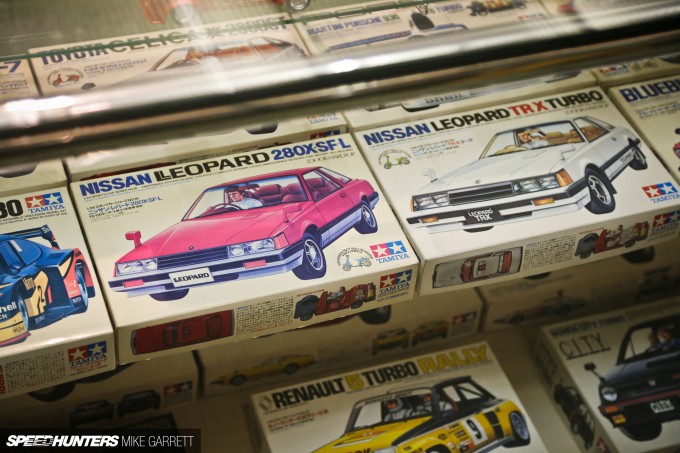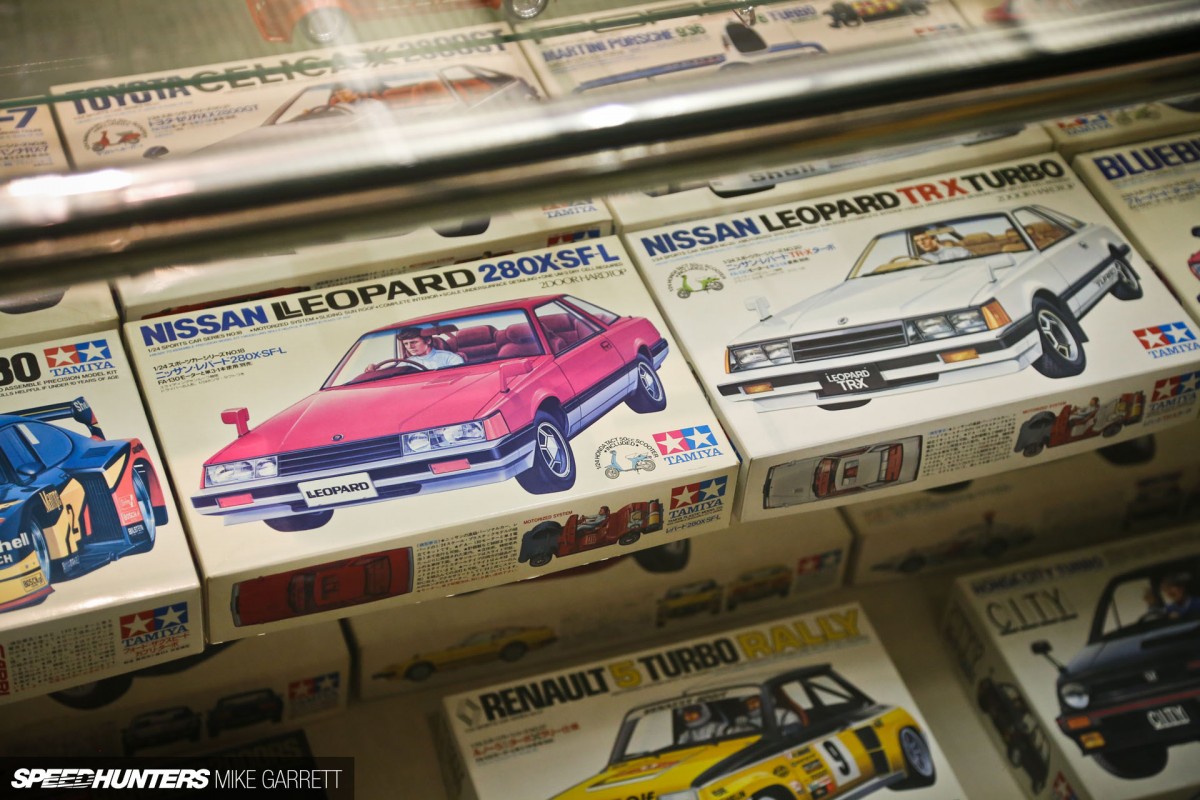 All sorts of automobiles are represented here, from internationally famous sports cars to vehicles that were more unique to the Japanese market, like the Nissan Leopard and Bluebird.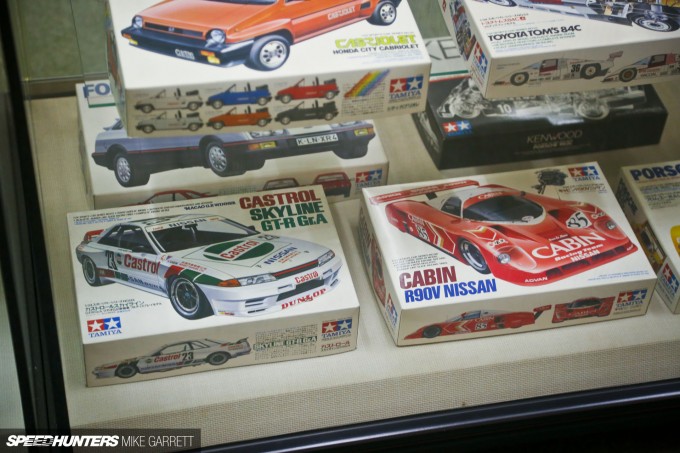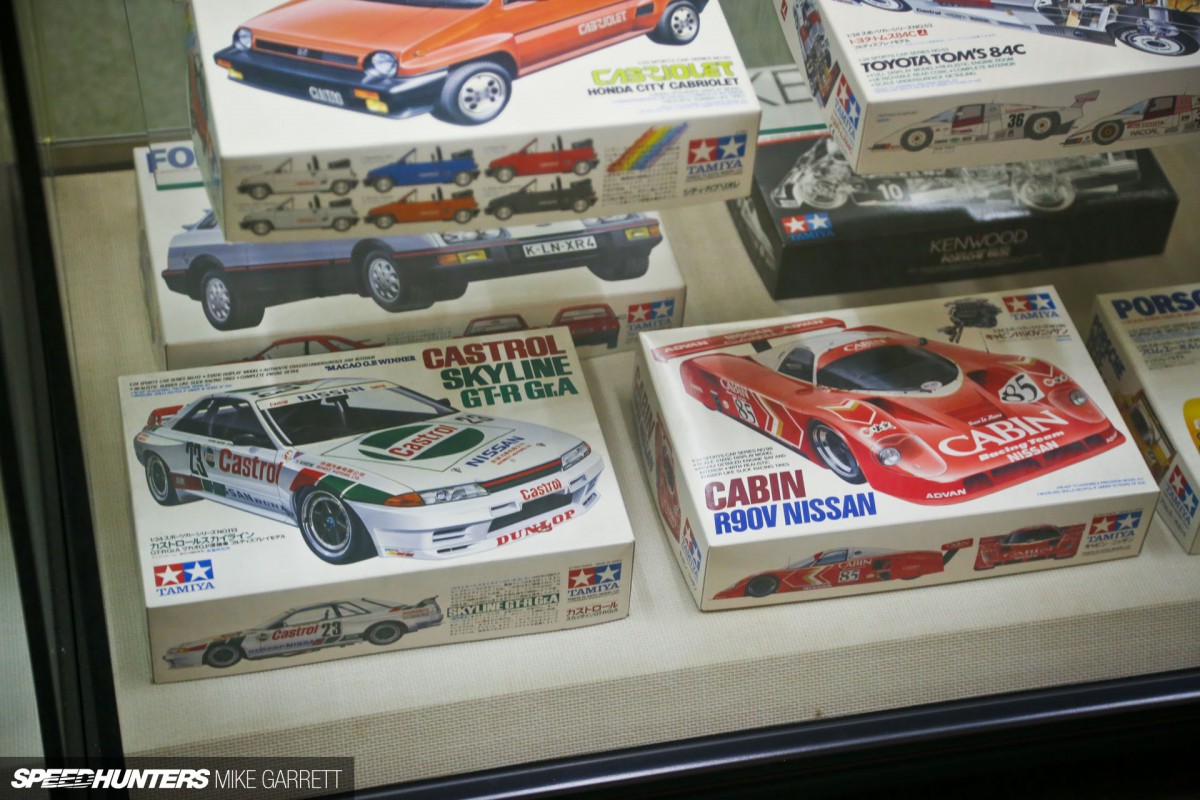 There are plenty of classic race car kits from the '80s and '90s as well, including the Group A R32 GT-R and the Nissan R90V Group C racer.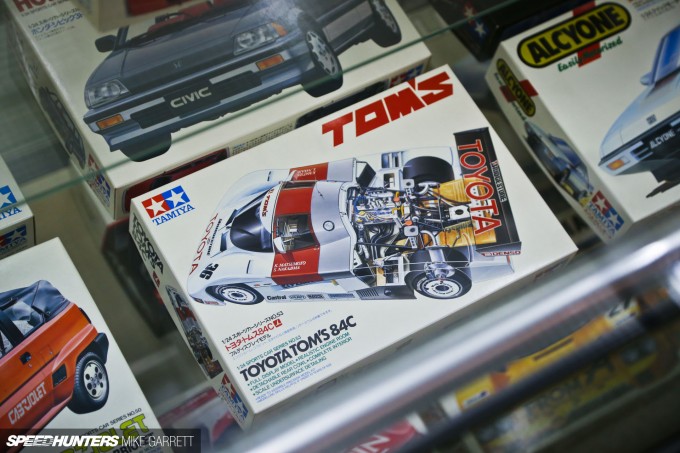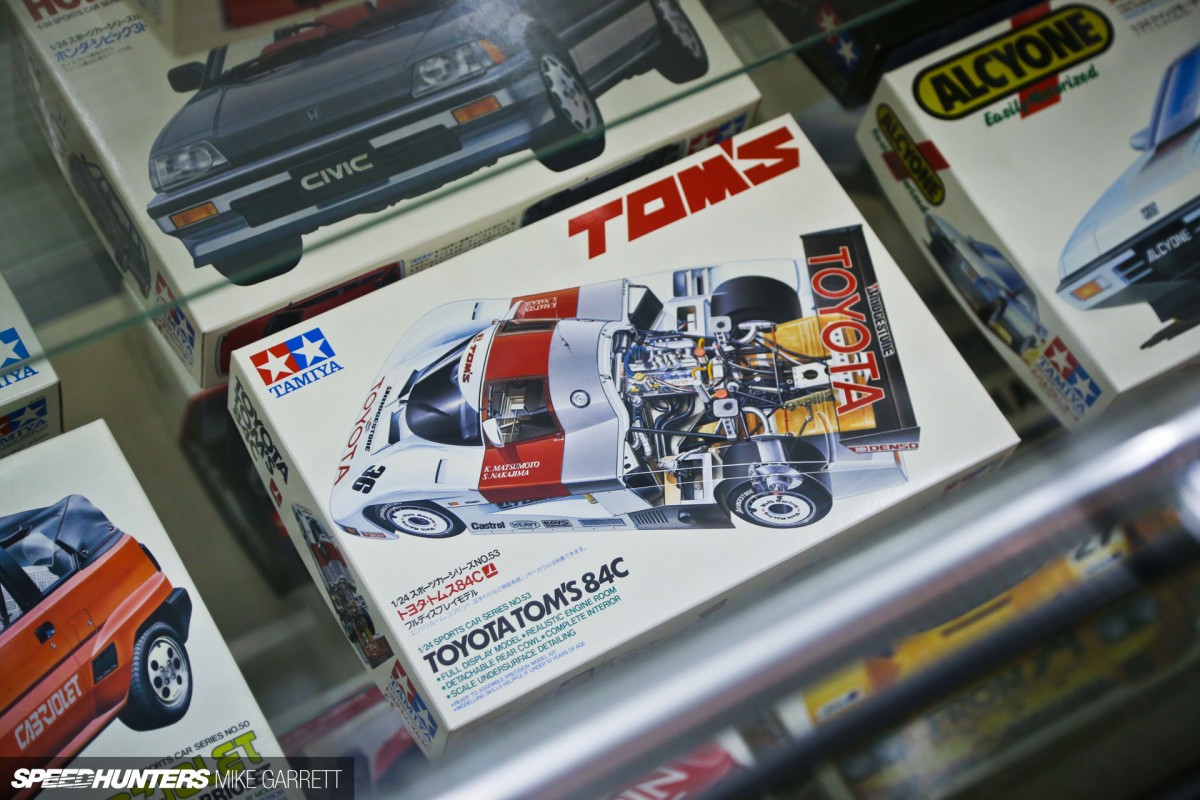 And speaking of Group C, you can't leave out Tamiya's highly accurate replica of the Toyota TOM'S 84C.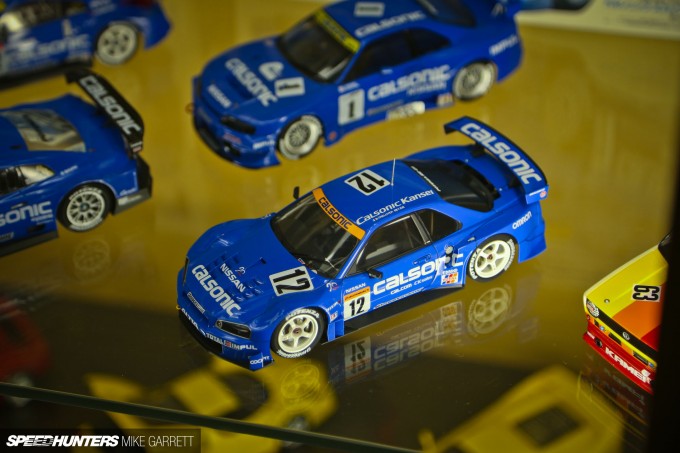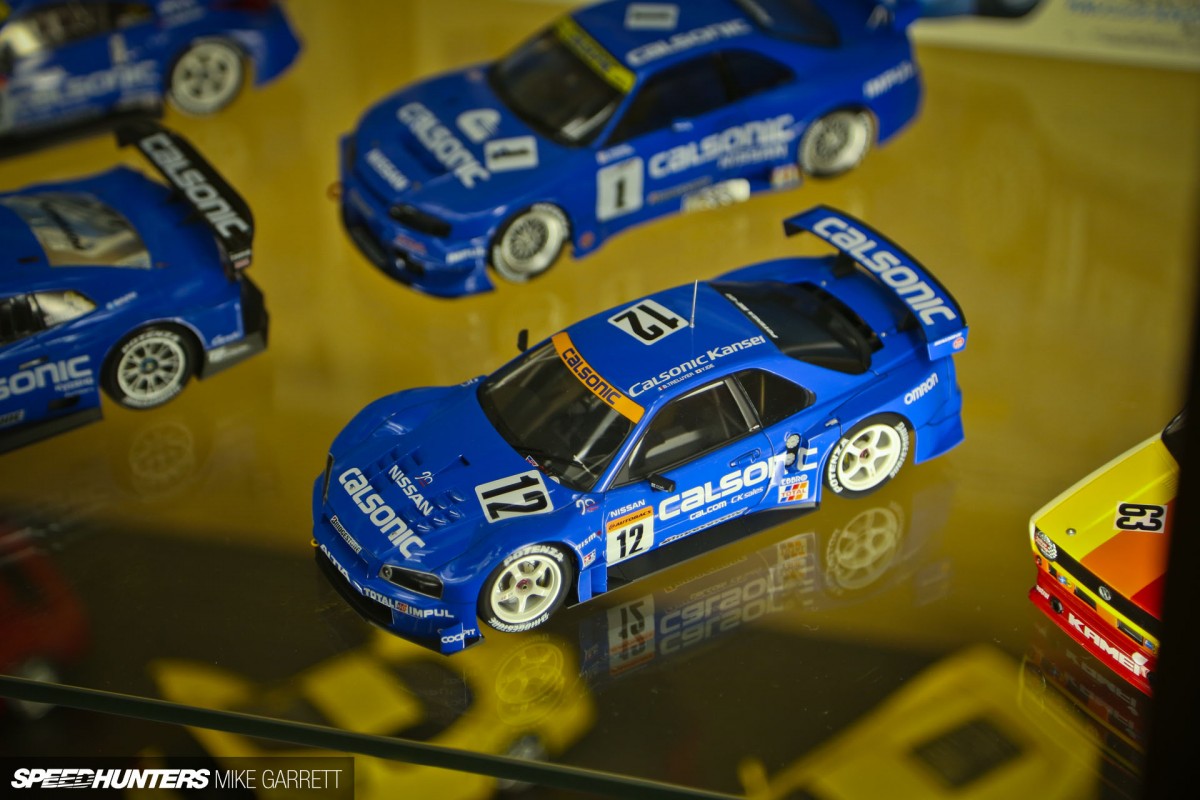 With so many different racing car models on display, it was a bit like being at some sort of motorsport museum – only all the history was replicated in scale.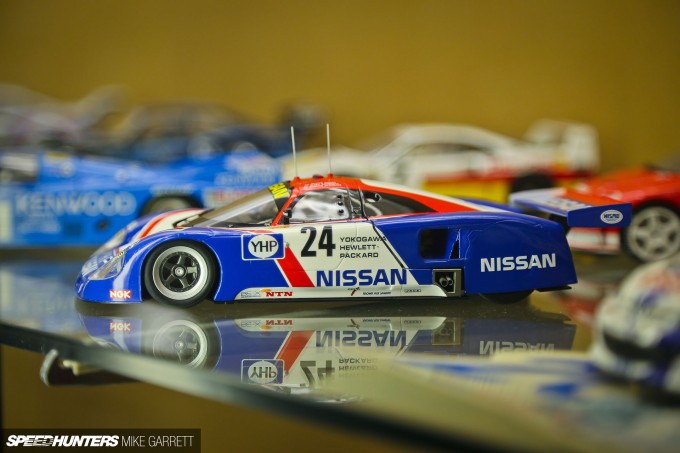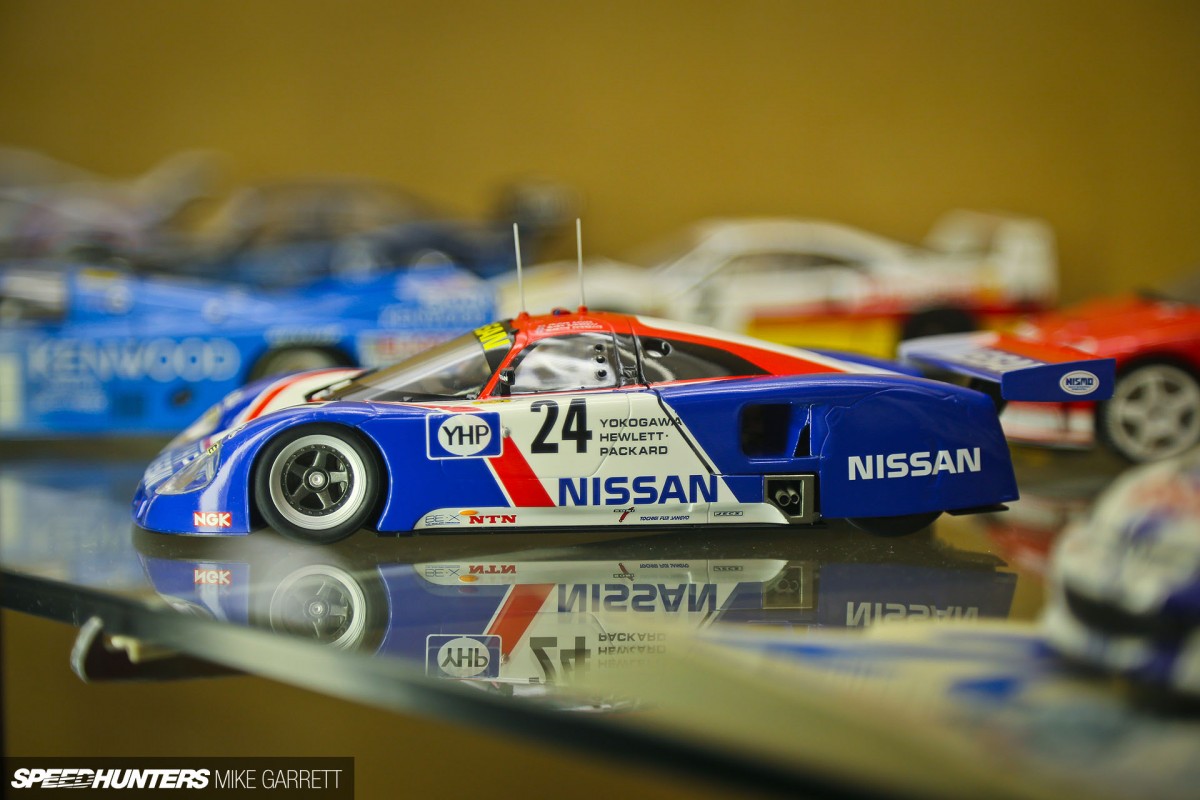 Sure, some people might want to forget the 'toys' and stick to the real cars, but the truth is, many car enthusiasts got their start with models and RC cars before moving on to the 1:1 stuff.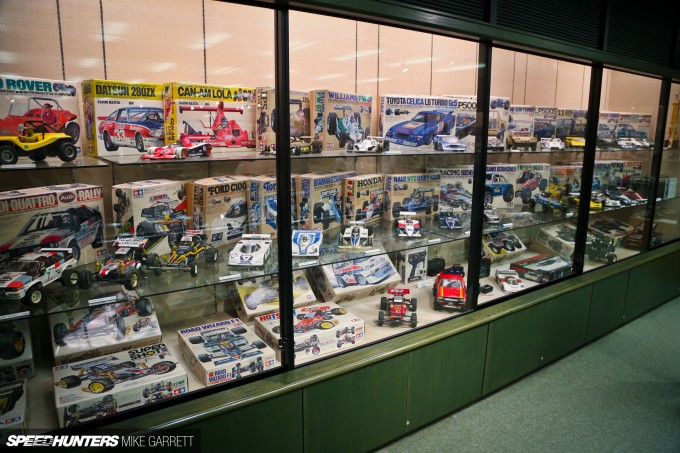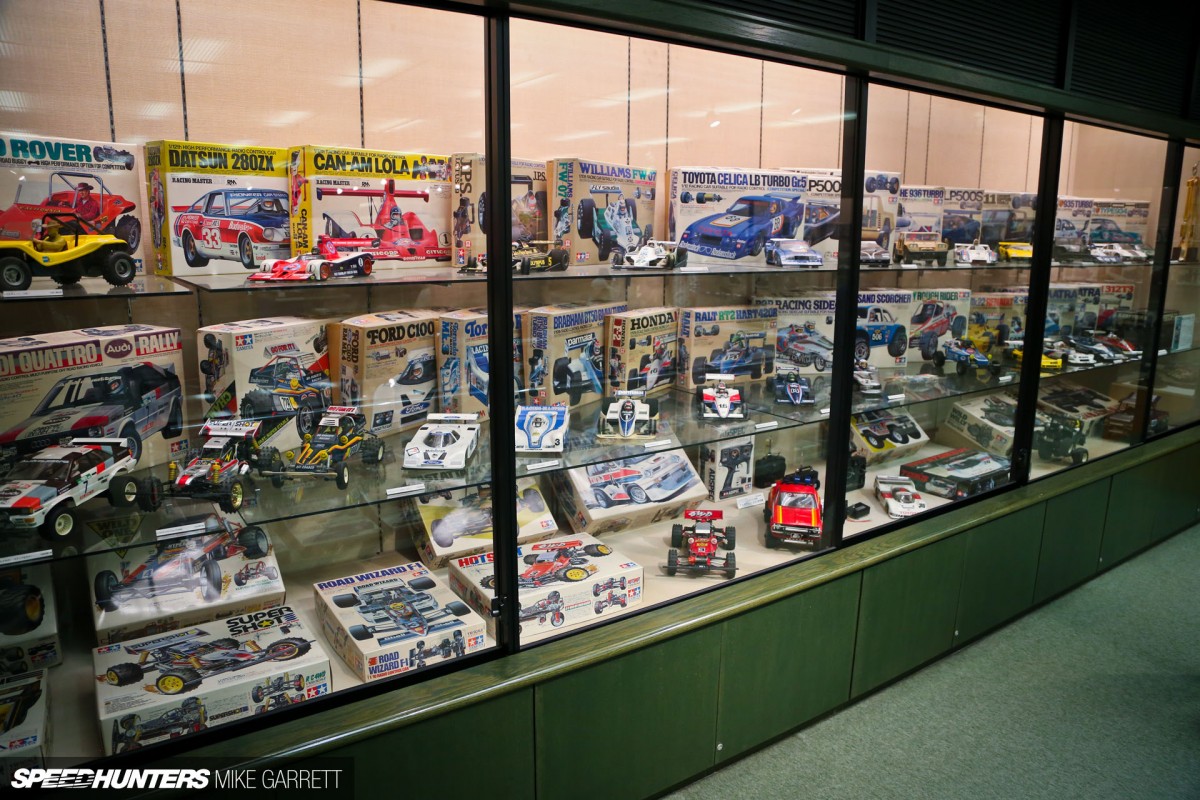 In that sense, it could be said that companies like Tamiya have contributed as much to our excitement for automobiles as any real-world car maker has. There's an untold number of gear-heads around the world who were inspired by the very products on display inside this room, and here's hoping the Tamiya spirit keeps on inspiring future generations to do the same.
Mike Garrett
Instagram: japanifornia_media
mike@speedhunters.com
Cutting Room Floor