I think it was Henry Ford who first said, "If you always do what you've always done, you'll always get what you've always got." He was pretty much on the money I'd say. Sometimes change is needed in order to facilitate progression, but it almost always brings with it at least some controversy.
If you think about it, the tried and tested formula of competition drifting is pretty much the same world-over. What's more, it hasn't really changed much since its inception, despite the sport coming on leaps and bounds.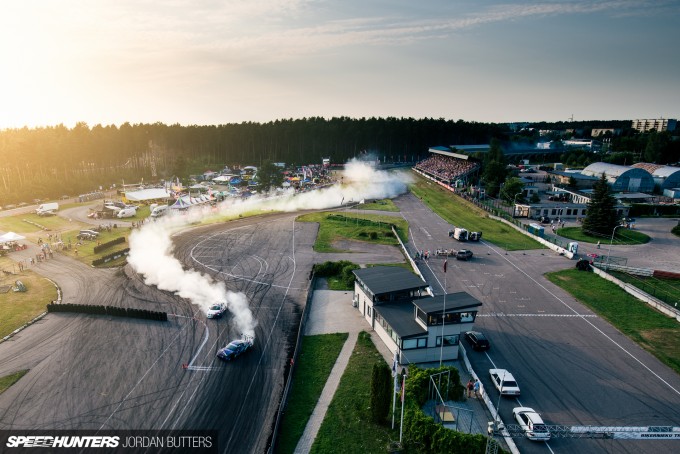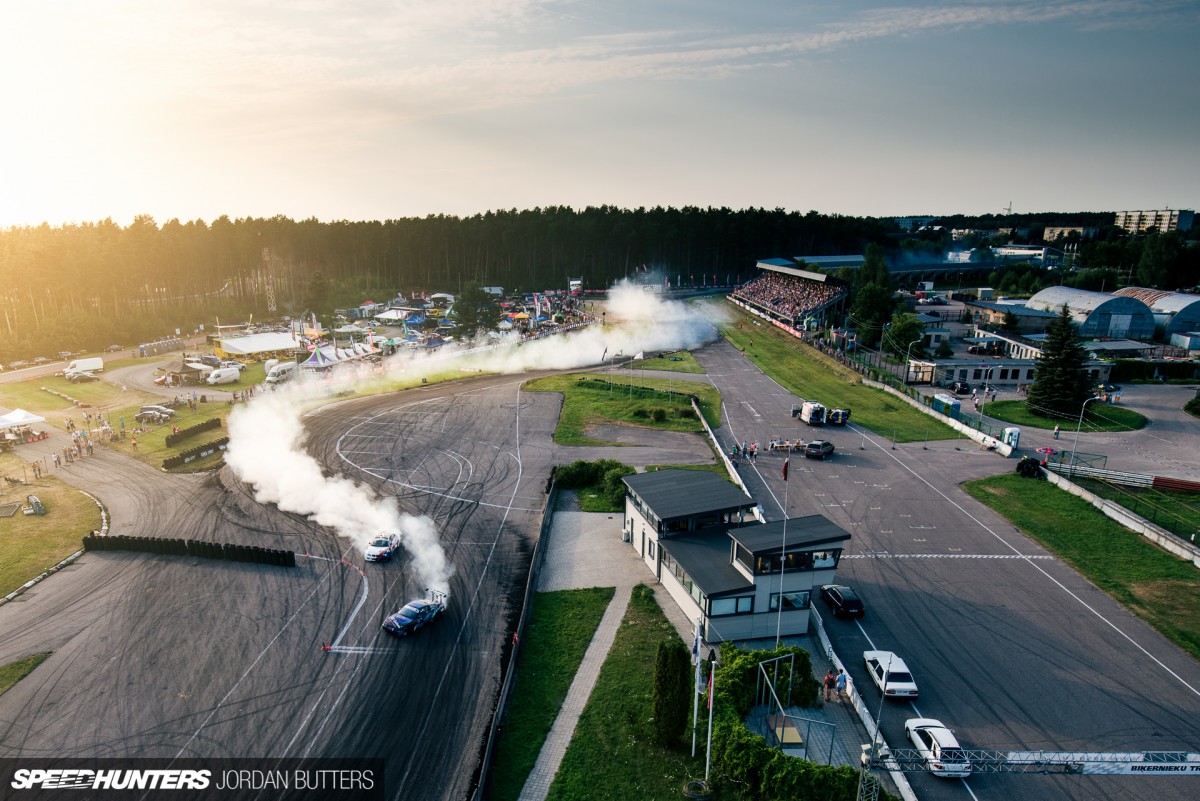 In order to operate as viable businesses, drift competitions have had to change their approach over time, not only to attract fans, but also to appeal to sponsors and the essential financial backing that they bring, motorsport authorities and the power of being recognised officially and, of course, drivers – because without them, there is no competition. It's a delicate balancing act, and you aren't going to please everyone all of the time, it's simply not possible. Actions taken to appease sponsors might end up wearing thin on the fans and turning them away. Decisions made to keep governing bodies on side could prove costly, or prohibitive for the drivers.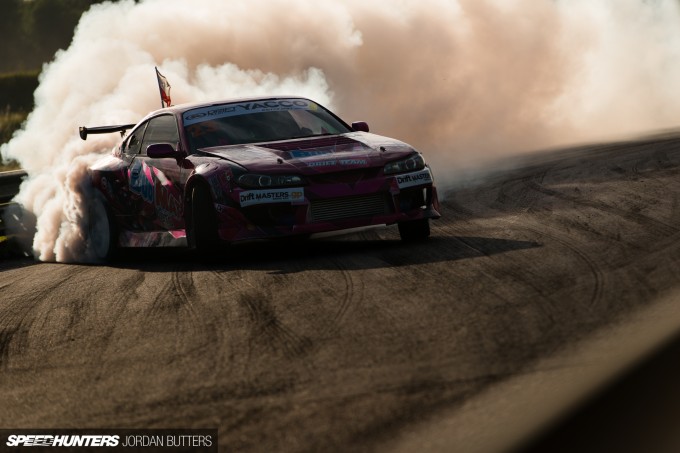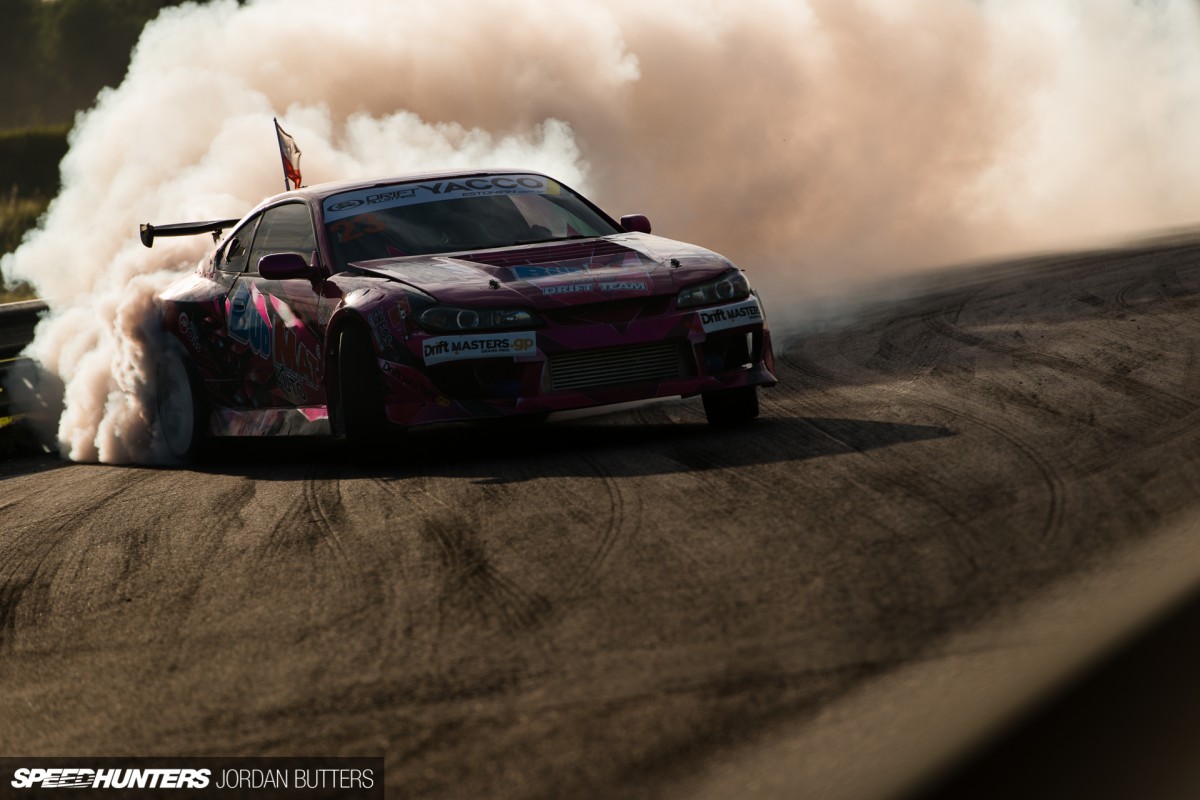 Changes in safety regulations, how events are run, judging criteria – every little alteration to what we've become accustomed to as 'the norm' in competitive drifting is almost always met with resistance from one or more angles. Running a successful series is an unenviable task, because through all of the hoops you have to jump through, hurdles that you have to overcome and different parties that you have to keep happy, your ultimate aim is to make the series and, on a larger scale, the sport grow as much as possible. I think a lot of people forget that.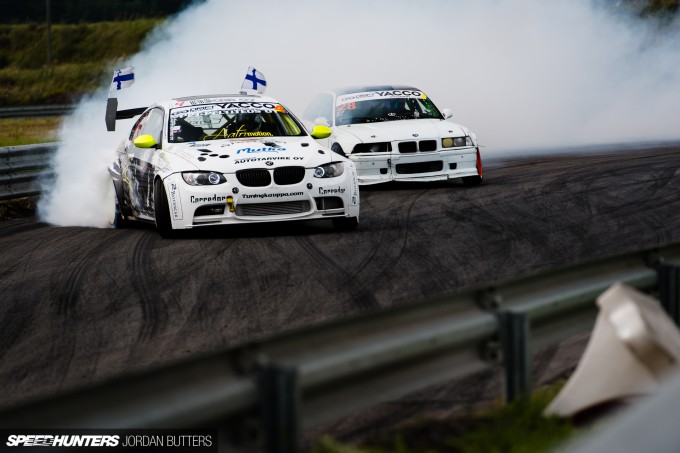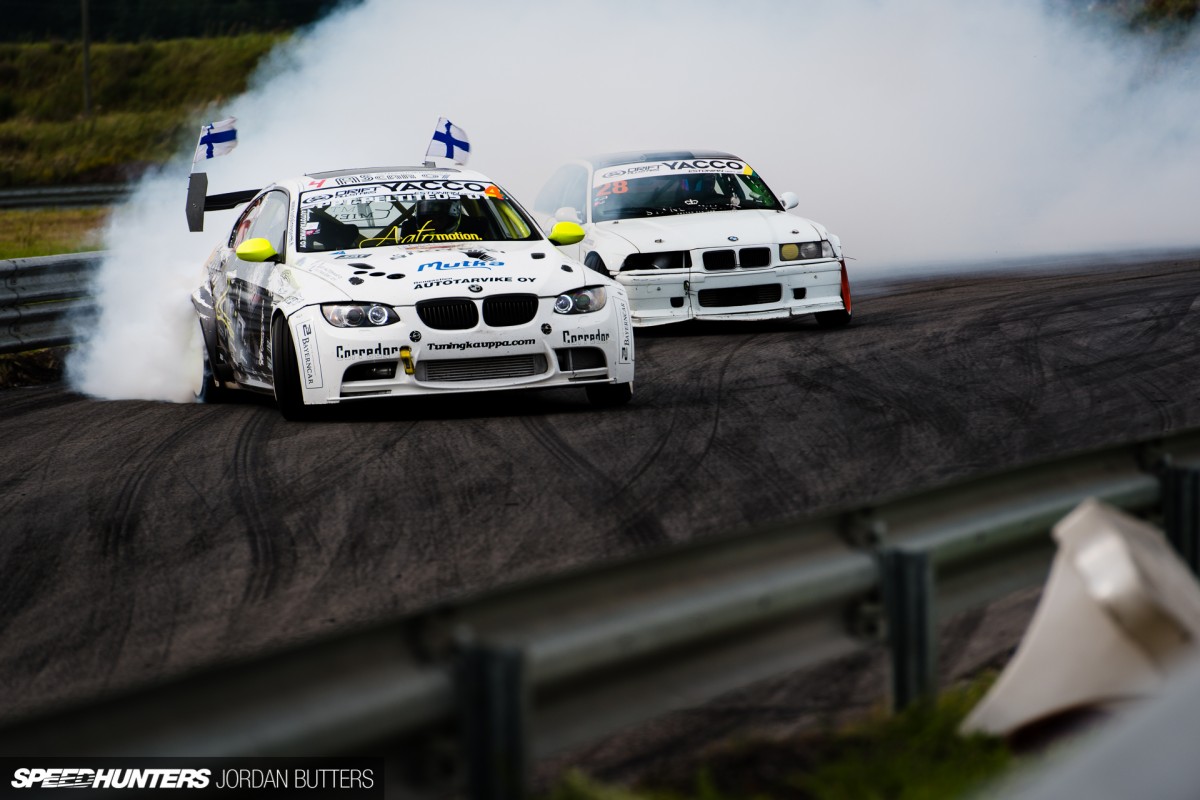 The Drift Allstars series, which runs large-scale competition events across Europe, recently put forward to its driver base (albeit not publicly, yet) an upcoming change to its rulebook which struck me as a bold move. It was certainly one that made me contemplate the different reactions that it would have across the many facets of the competition. As of the upcoming 2016 season, the proposal is that cars made in 1996 or earlier are to be phased out of the Drift Allstars rulebook. It doesn't matter if production of said chassis continued on past 1996 – if your specific car was built before then, it won't be allowed in the competition. The change is to be brought in gradually, so that next season the series will allow one-time or part-season entries in pre-1996 chassis, but no full-season campaigns.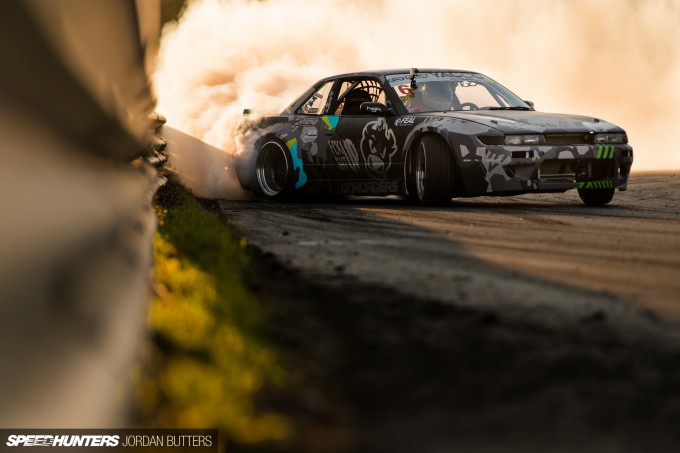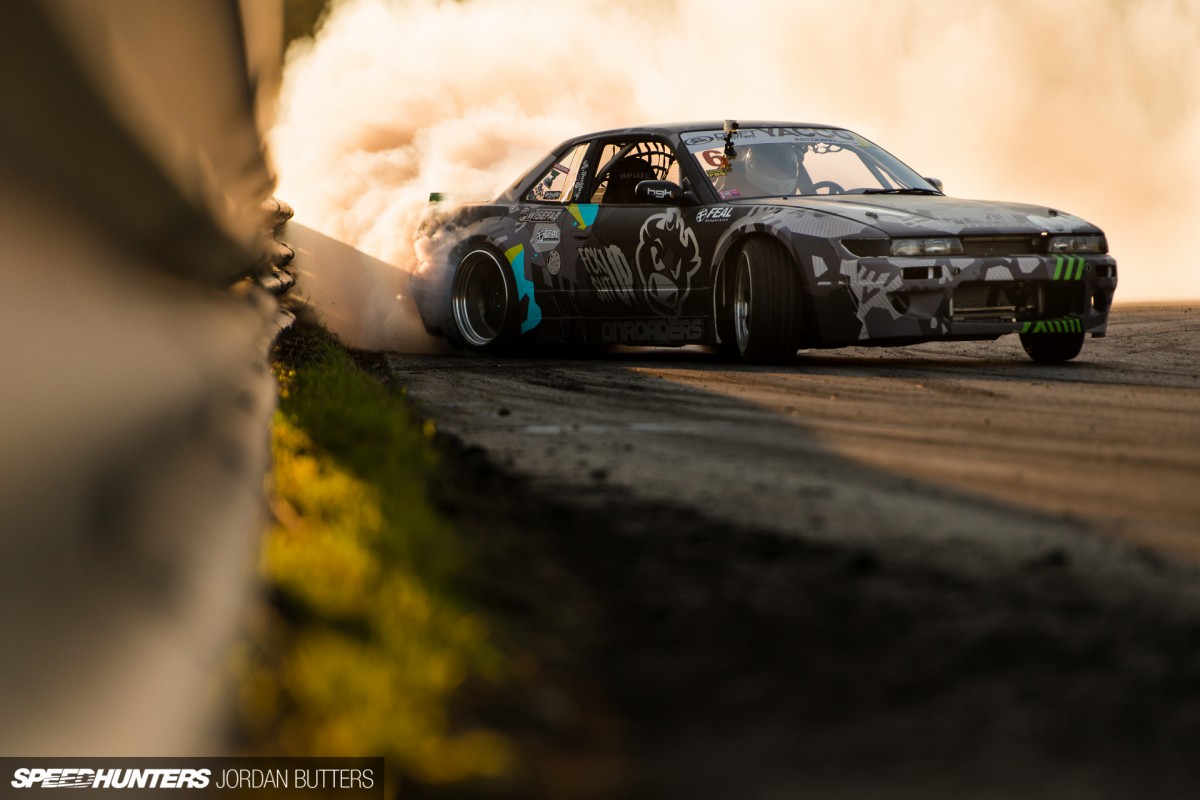 As of 2017, all pre-1996 cars are to be ruled out. When you consider that the vast majority of cars used in competitive drifting around the world fall into this bracket, I'd say that's a fairly ballsy move. Most S13s would be out ruled (with the exception of some late model, Japan-sourced 180sx Type X), as would any S14 zenki chassis, regardless of whether you undertook a full kouki conversion. The beloved AE86, a chassis many accredit to the foundation of drift culture, would be long regulated to the annals of competitive drift history. Granted, they are becoming more and more coveted world-over so fewer are used in competition, but consider purpose-built race-spec machines, such as the Driftworks DW86. Although that essentially only remains an AE86 in exterior aesthetics, it doesn't matter, it would no longer be allowed.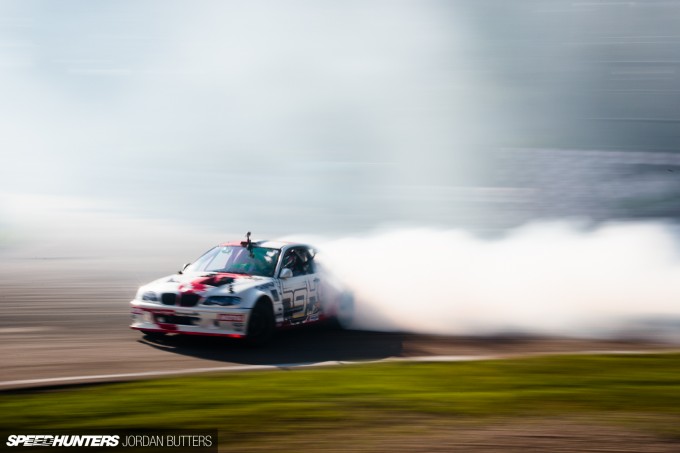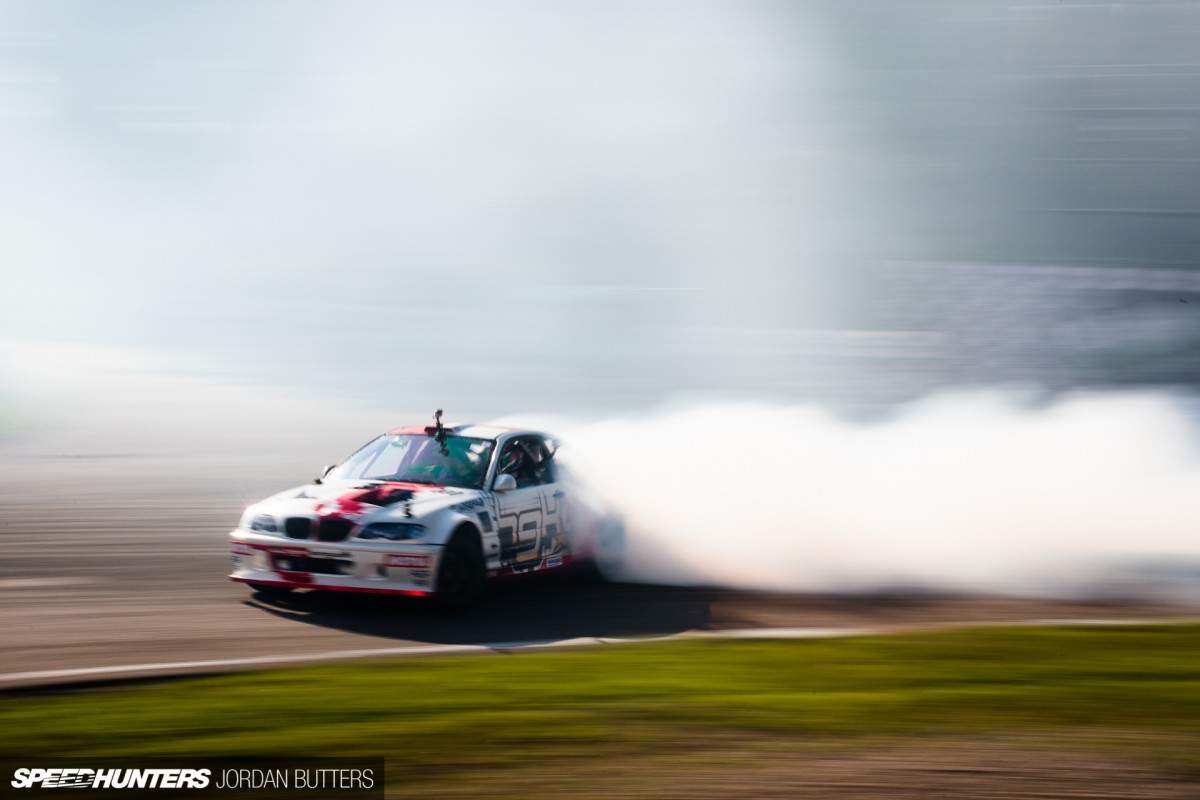 The ramifications for any driver currently running in, or contemplating entering the series are huge. If you currently run a pre-1996 chassis, and had no plans to change it, then you won't be able to compete. Ultimately, newer chassis cost more money to build and maintain too. Parts are trickier and more costly to source, modifications often need to be bespoke rather than off-the-shelf, adding to the cost and time involved in preparing the build. Not to mention the inevitable repairs that will be required throughout the year. Many drivers operate on the absolute limits of their budget already, so this represents a curveball of massive proportions. In a sport which, let's be honest, is highly unlikely make you rich any time soon, it's a lot to consider. But maybe that's the whole point, sometimes you really do need to speculate to accumulate.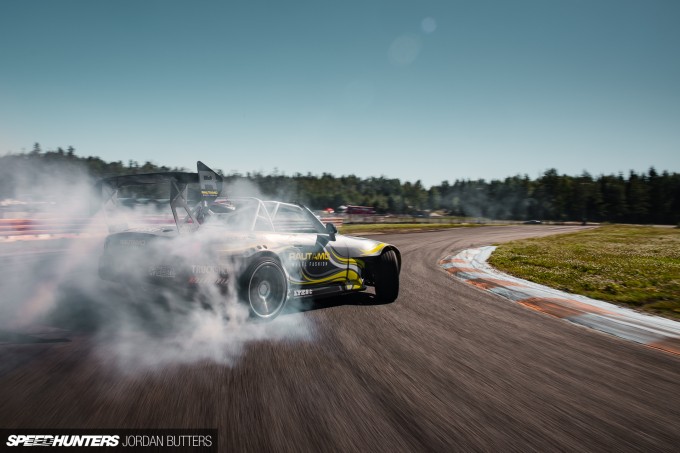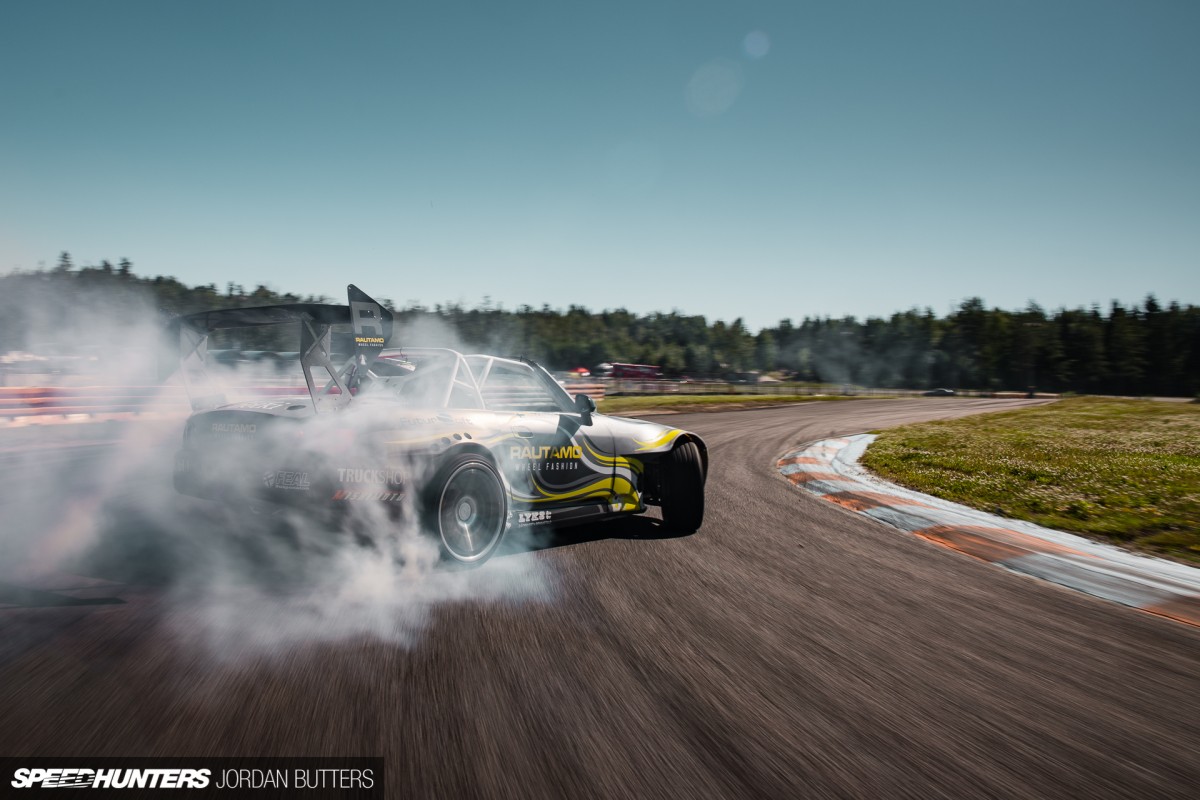 If drifting in Europe is ever going to grow to reach the levels of say, Formula Drift in the US, then there needs to be some form of change. Making any kind of income from drifting in Europe is incredibly tricky at present, gaining worthwhile sponsorship just as difficult – only a very small handful do so. The majority are either selling themselves short, or making promises that they can't fulfil. Wouldn't we like to see this all change? A rule to implement newer, better-built chassis has the potential to bring about an increased interest from more prominent sponsors with bigger budgets. It could even open the door for manufacturer factory backing, something that hasn't really happened to any extent in Europe yet. As demonstrated by the likes of Mad Mike Whiddett, Fredric Aasbø and Vaughn Gittin Jr., there's a huge market open to manufacturers when it comes to competition drifting. Here you have a fresh and exciting, young sport that appeals to a very specific demographic who enjoy spending their money on their cars. Drivers investing in their campaign and using newer chassis that stand out from the rest could be in good stead to attract these big-name backers, certainly compared to someone sliding around in a tired '80s or '90s sports coupé.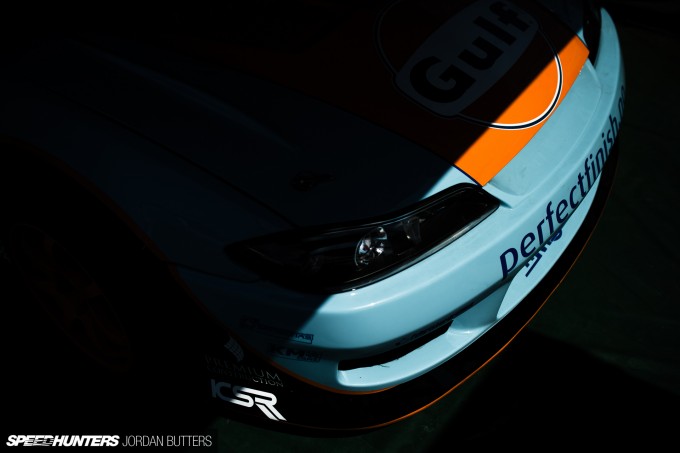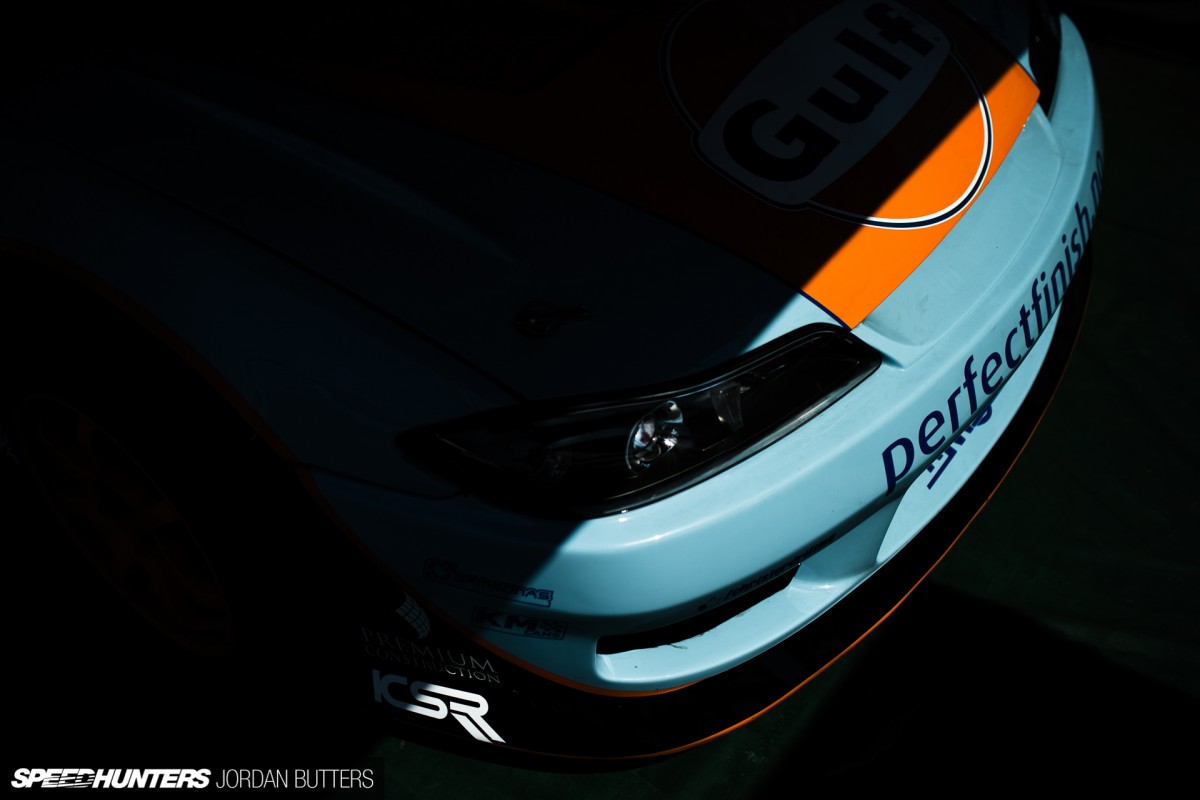 The automotive customisation industry would undoubtedly benefit too; with more drivers running newer and more diverse chassis there would be an increased demand for off-the-shelf tuning parts. This, in-turn, would lead to more choice and better aftermarket products for these chassis for the drivers and the rest of us. The S13/S14 chassis is a prime example. If you want a set of suspension arms for your '90s Nissan chassis, then not only are there endless applications for suit any number of needs, but there's something for every budget too. Demand brings about research and development, which in turn leads to choice.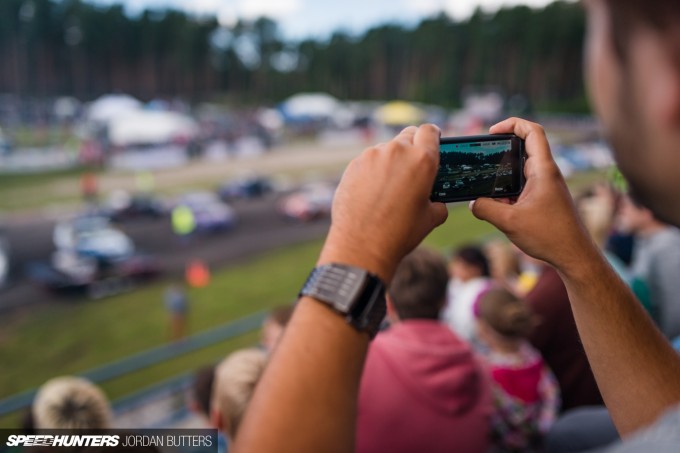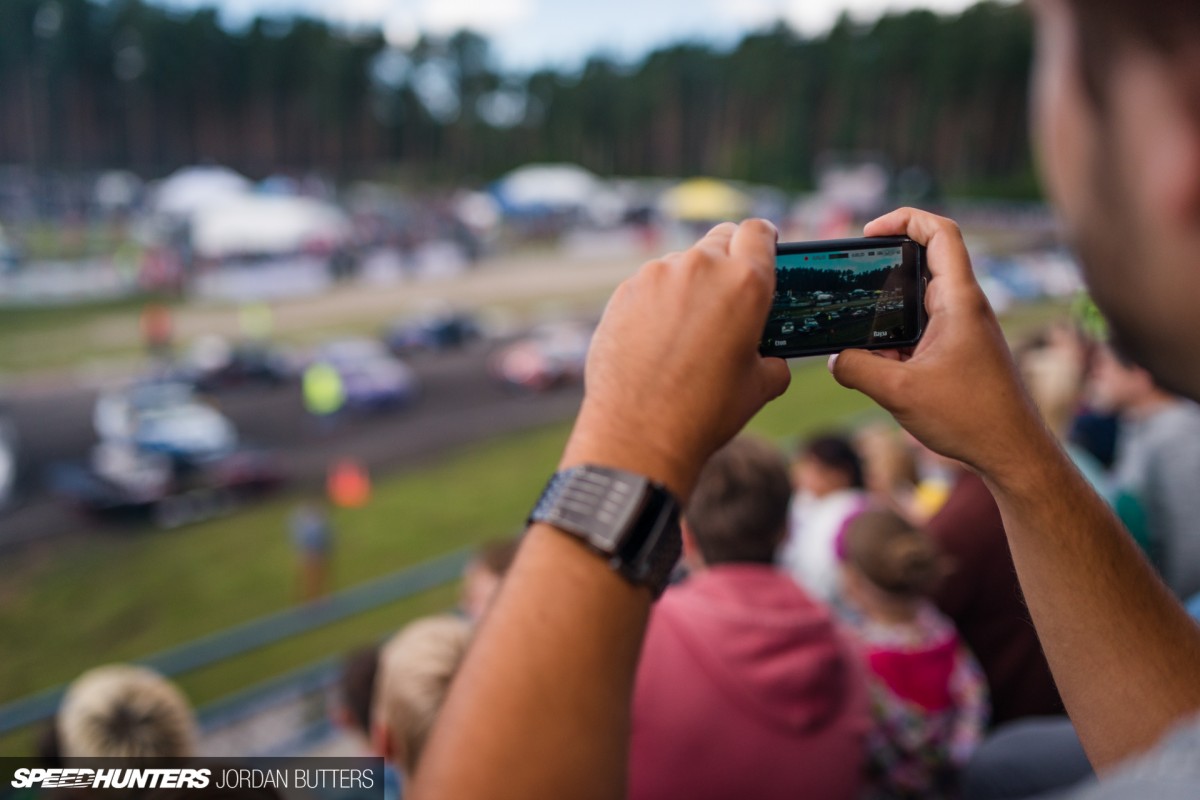 Furthermore, the fans would undoubtably benefit from the increased spectacle. No matter how much of a hardcore grass-roots drift fan you are, it's infinitely more enjoyable to watch high-powered, purpose-built shiny and fresh automobiles sliding inches from each other than revamped and reworked 25-plus-year-old Nissans and Toyotas. Sure, manufacturers don't make the types of cars that they used to; the heyday of the powerful rear-wheel drive sports coupé was pretty much done and dusted by the year 2000. However, there are still countless options if you're building a drift car from the ground up.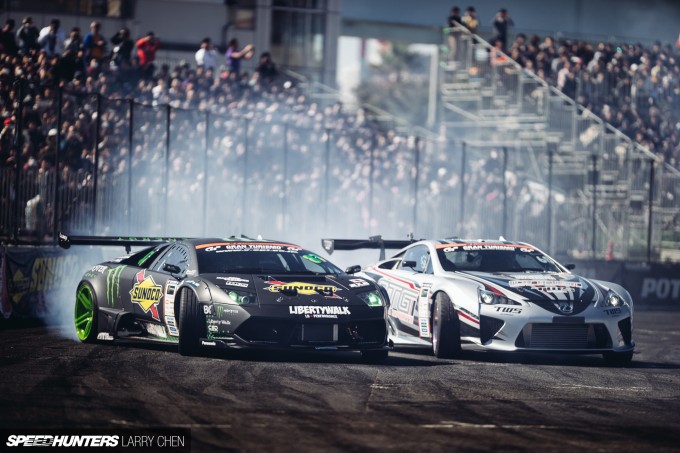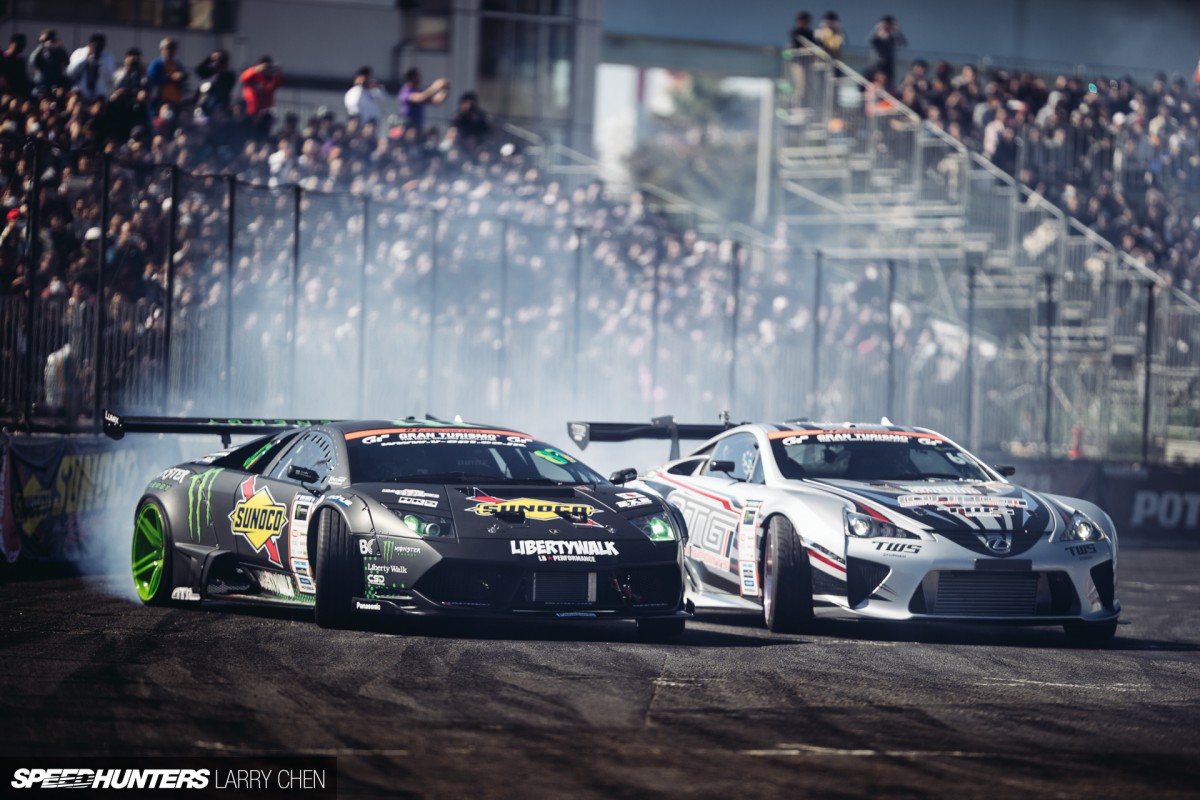 As an extreme example, take Daigo Saito's R35, or his crazy Lamborghini Murciélago. Youichi Imamura's Lexus LFA springs to mind too. The Internet went into meltdown for these builds and they received a ridiculous amount of media attention – a sponsor's dream. It's been a long time since seeing two cars sliding inches apart has stopped me in my tracks, but holy sh*t, seeing two supercars drifting at the recent D1 Grand Prix final in Odaiba did it! There is, without a doubt, a desire for more high-end machines in drifting.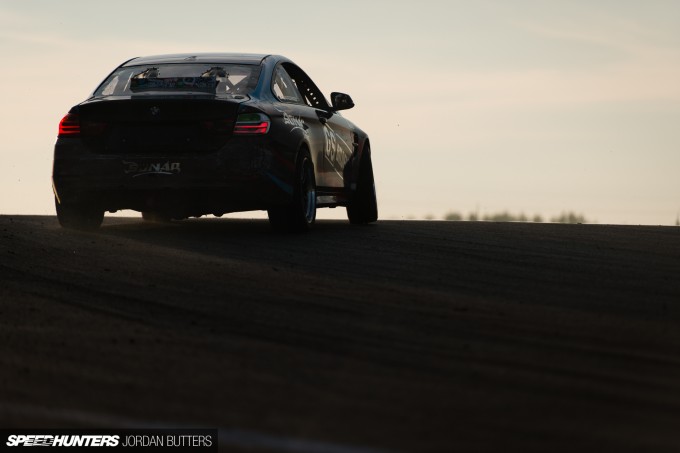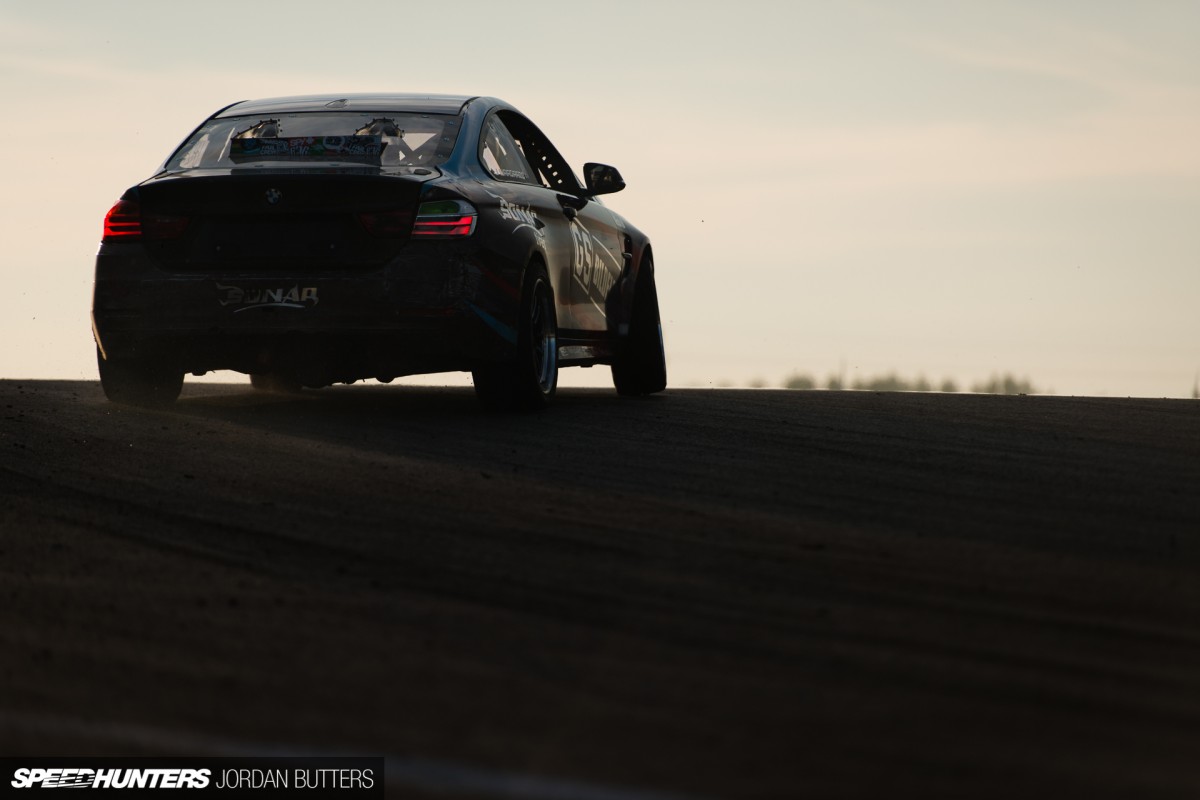 Is something needed to shake up drifting in order to attract new fans and a higher level of sponsor to the sport in Europe? I say yes, definitely, without a doubt. Is this the right move? Despite all the theoretical benefits, I'm not fully convinced yet. The biggest stumbling block is initiating a shift in perspective that more investment in the sport could attract more investors, but it is going to price some very good drivers out of the sport. As with any major change there are numerous considerations from various angles to take into account. It all comes down to that fine balancing act.
What are your thoughts?
Jordan Butters
Instagram: jordanbutters
jordan@speedhunters.com