I've always thought Mazda's booth at the SEMA Show has been located in weird spot. Unlike the huge, impossible-to-miss displays that most OEMs bring out to Las Vegas, Mazda can always be found hidden away in the North Hall, surrounded by audio companies and other booths specializing in interior accessories.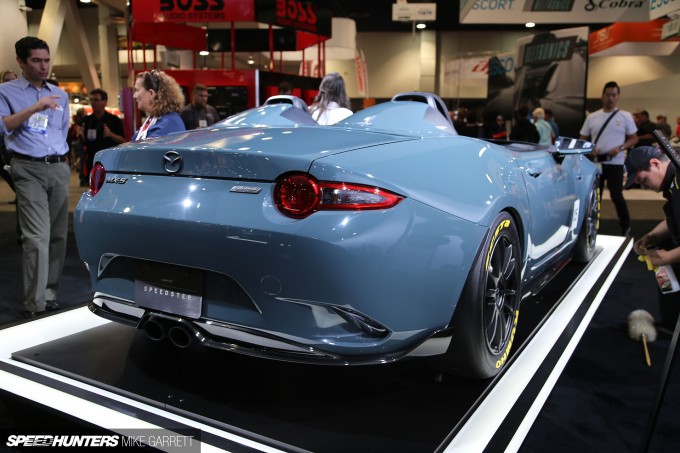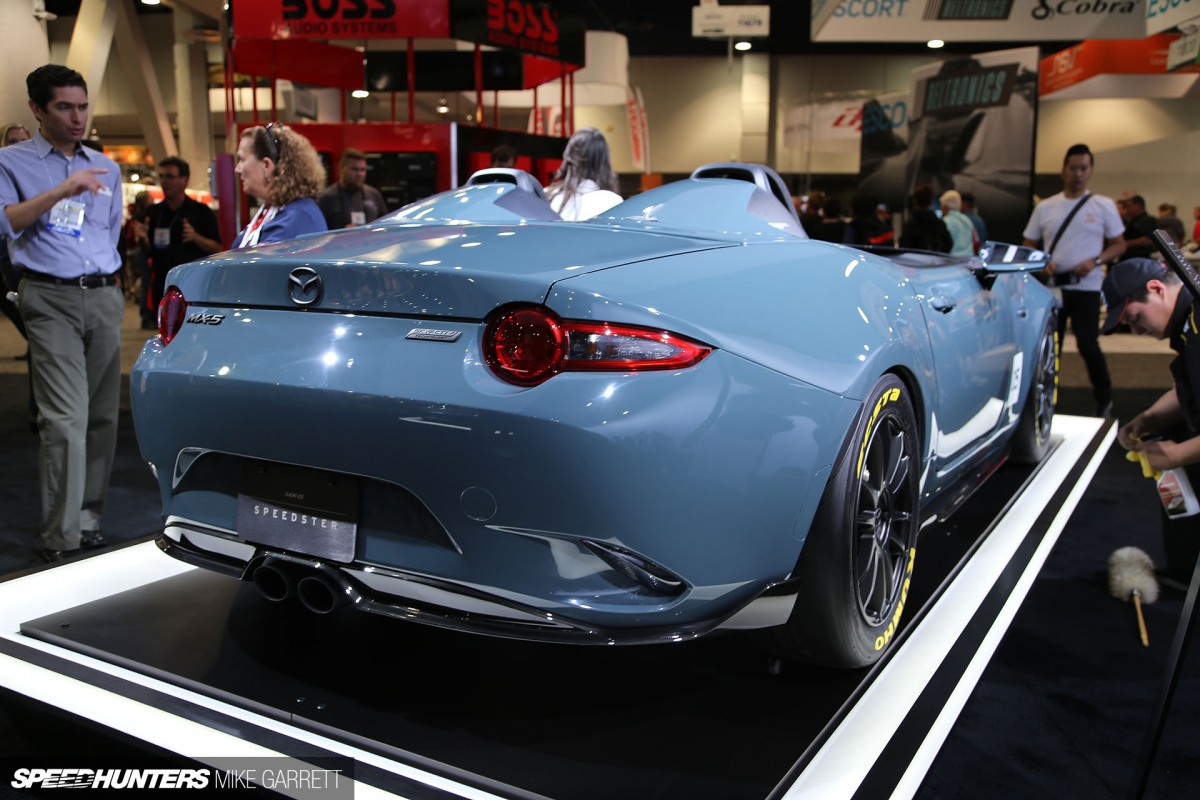 But once you do find your way to Mazda's small display, chances are you're going to see something cool. This year the company brought out a pair of custom ND MX-5 lightweight concept cars, the Spyder, and this, the Speedster.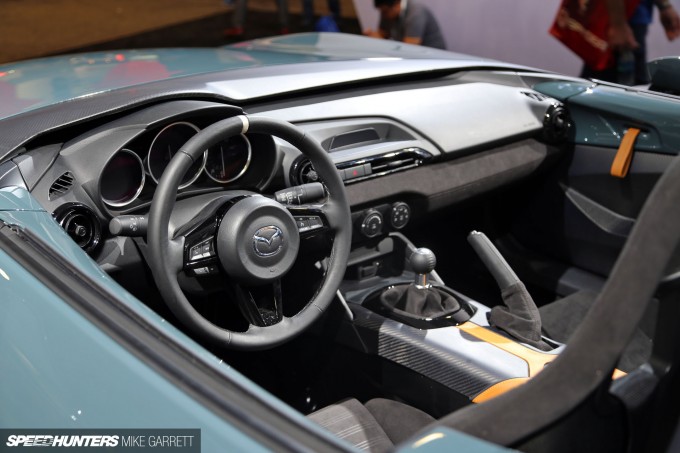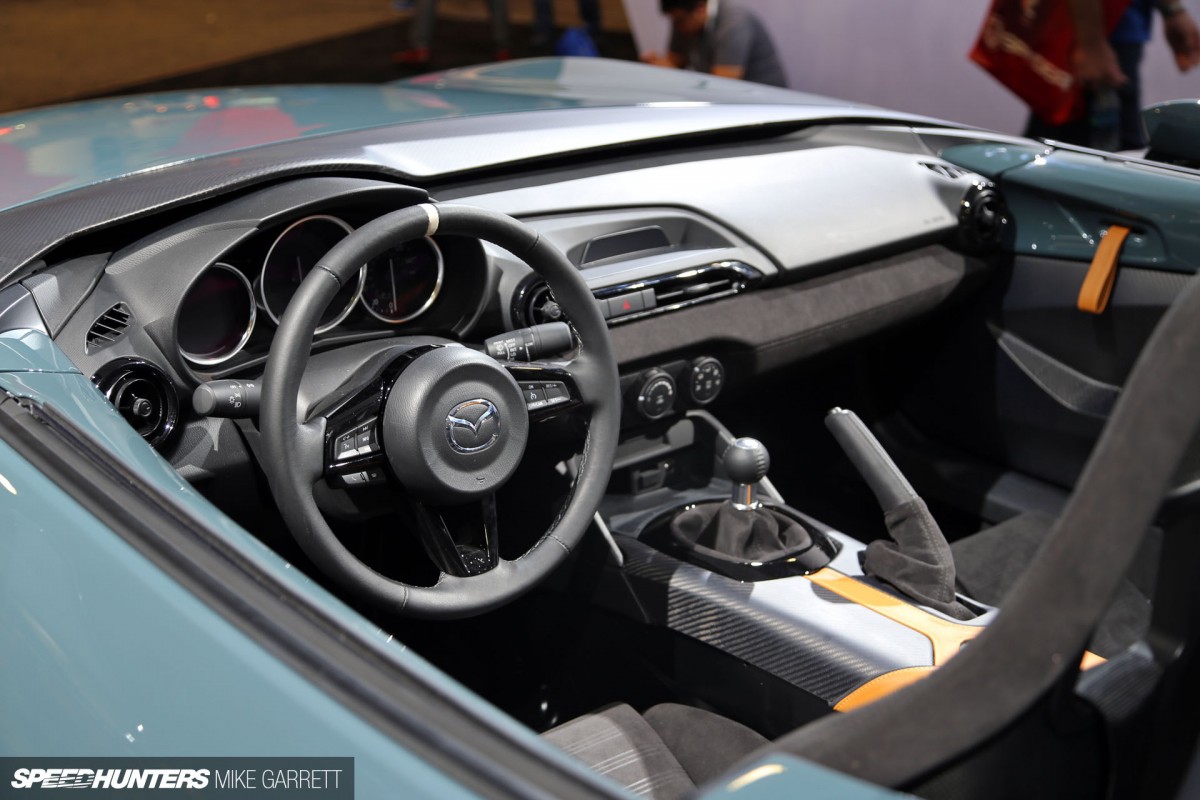 The MX-5 has always been about simplicity and the pure joy of driving, and this concept takes those feelings and amplifies them several notches. Its design was inspired by the look of 1950s-era speedsters, but beyond the exterior it's infused with all the high-tech DNA that makes the new MX-5 such a wonderful driver's car.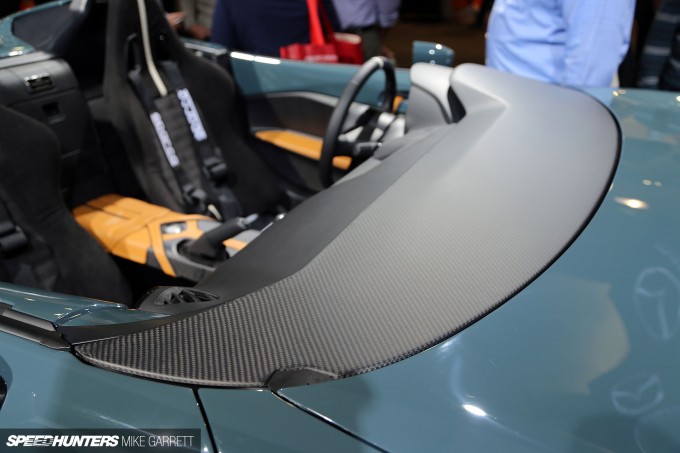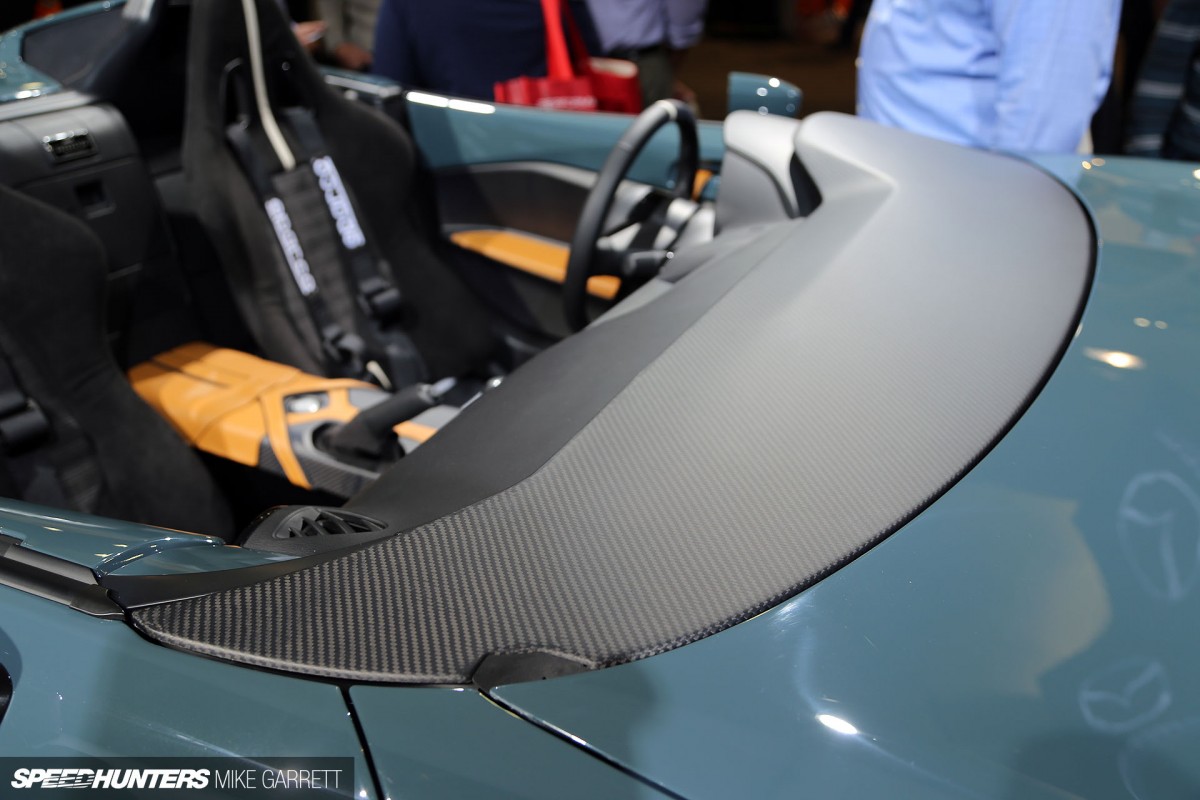 Without a doubt, the Speedster's most significant modification is the complete removal of the windshield, with a custom-built carbon fiber panel taking its place.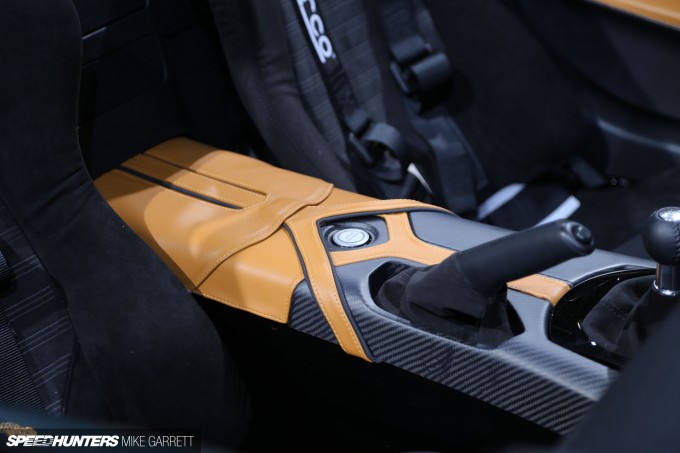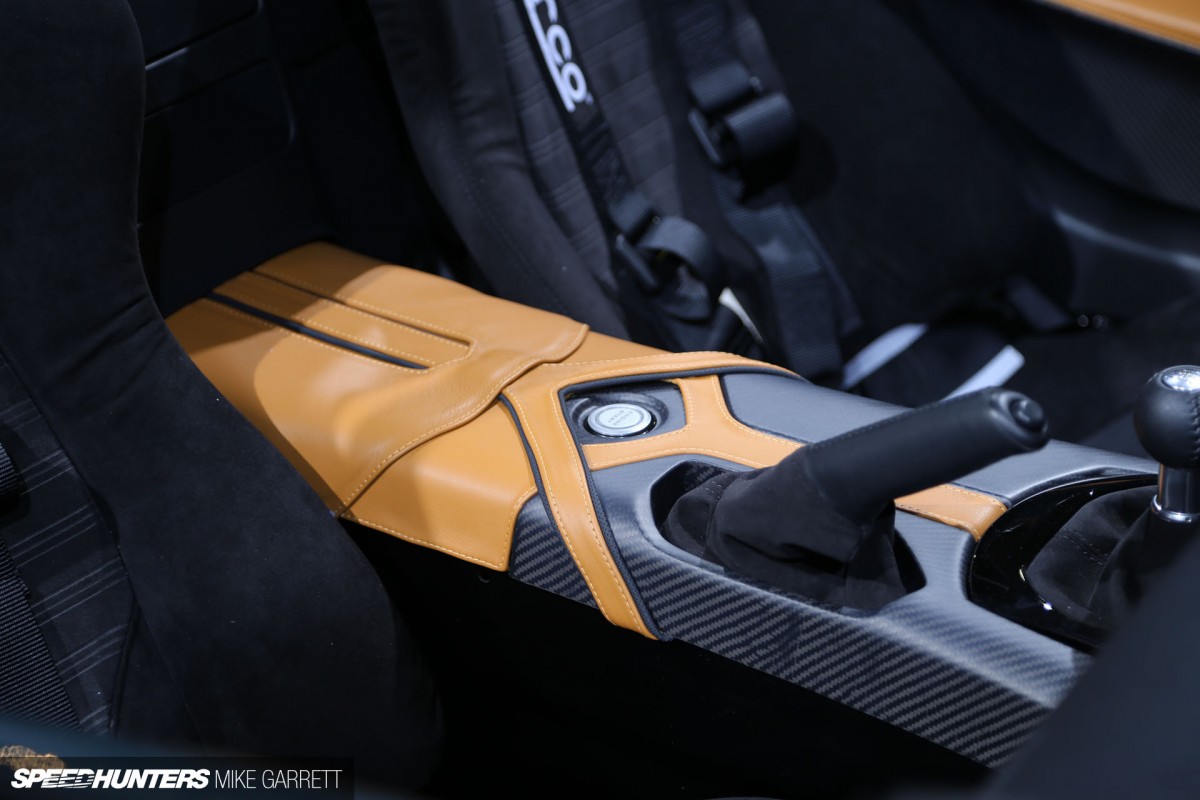 The interior includes a number of unique tricks, like leather upholstery that gives the modern cockpit a classic look. Behind the seats sits a custom-formed, double-humped panel and roll bar setup.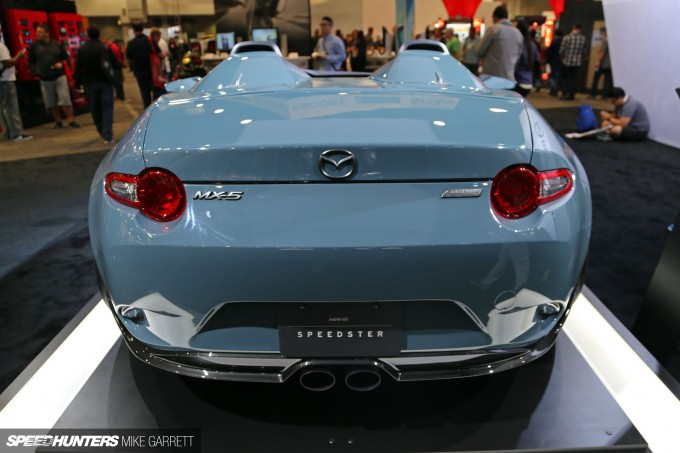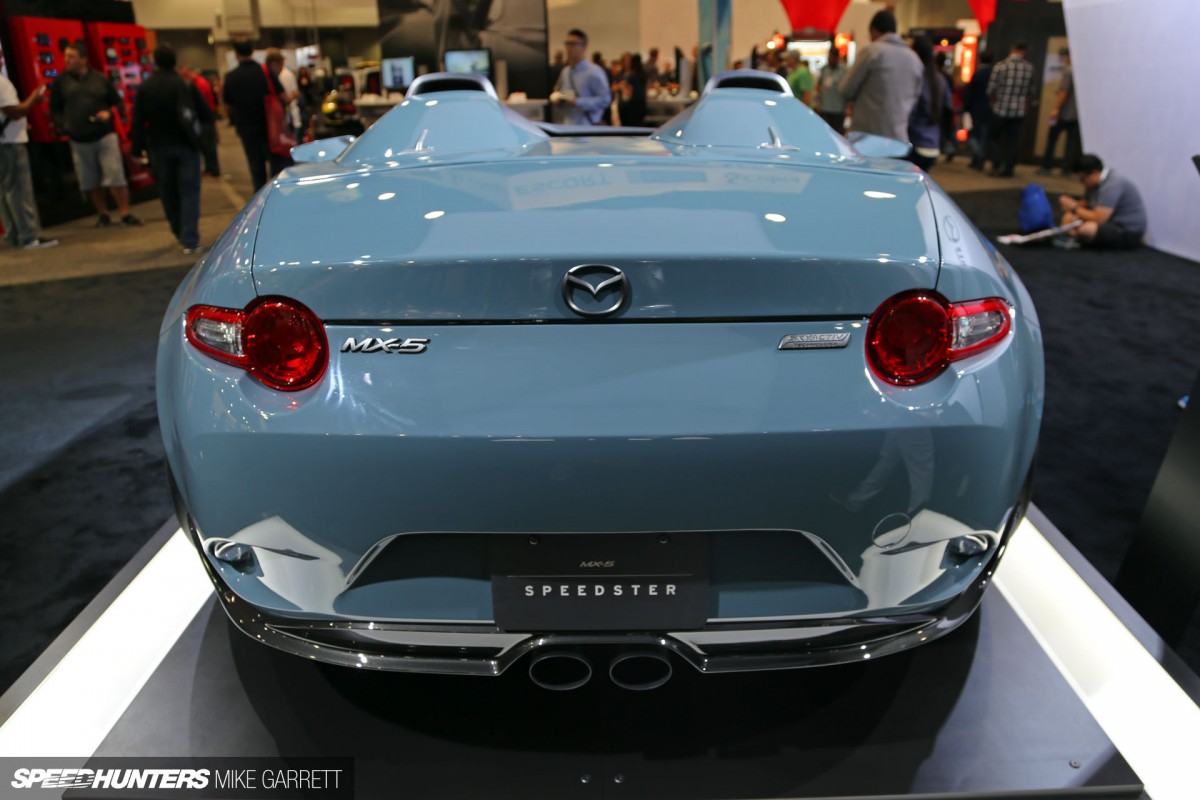 Other unique touches include new body panels, a custom center-exit exhaust from Racing Beat, and a very nice exterior shade called Blue Ether which really sets the whole car off.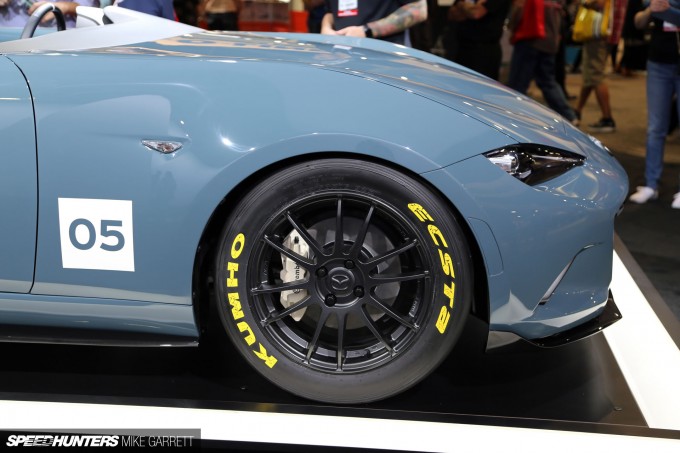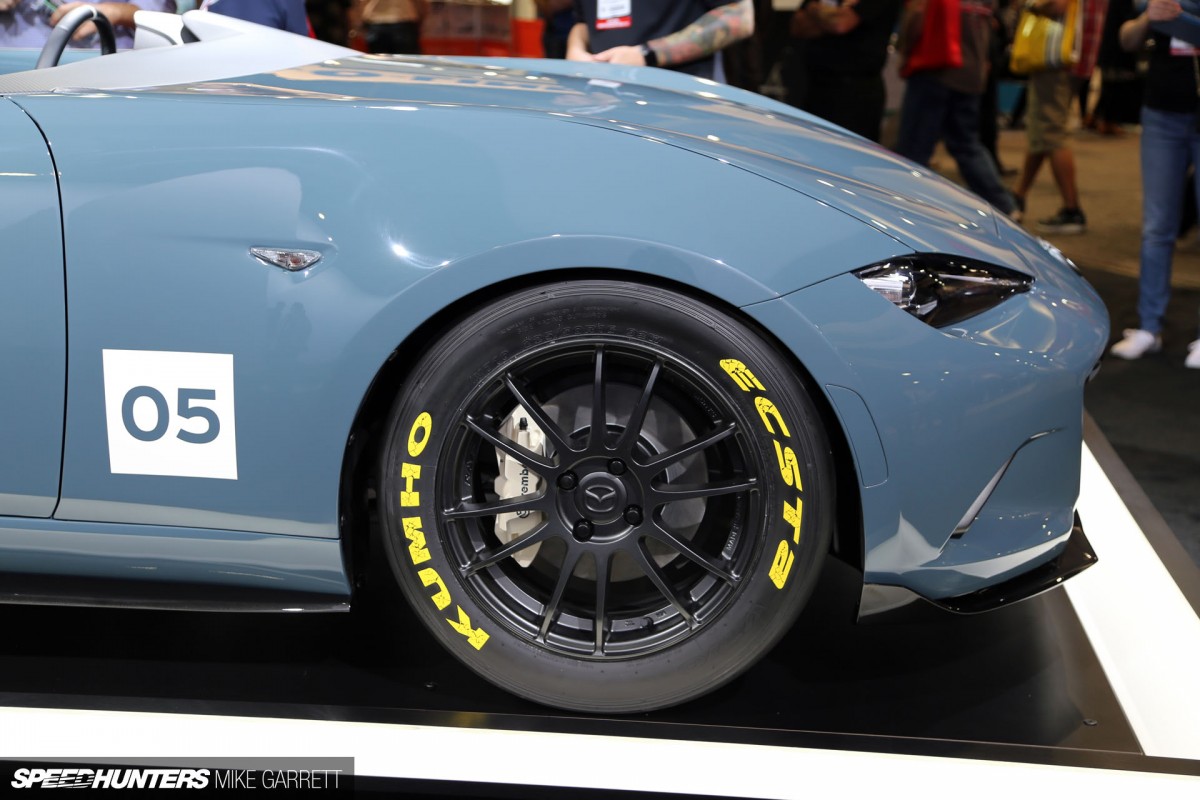 Also helping in the driver enjoyment department are set of adjustable KW coil-overs and sticky Kumho slicks mounted around 16-inch Gram Lights 57Extreme wheels from RAYS.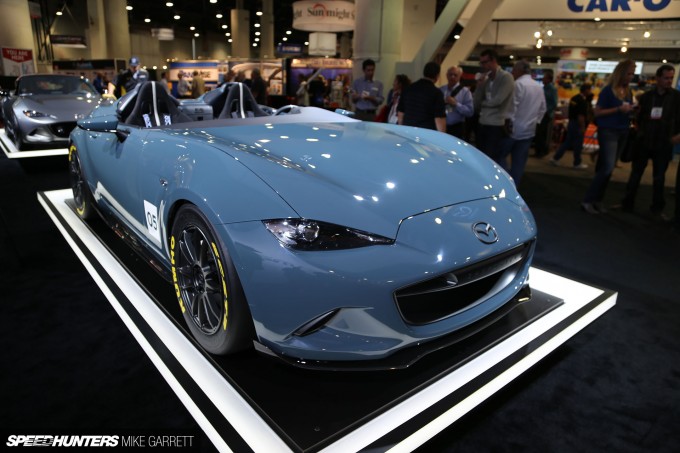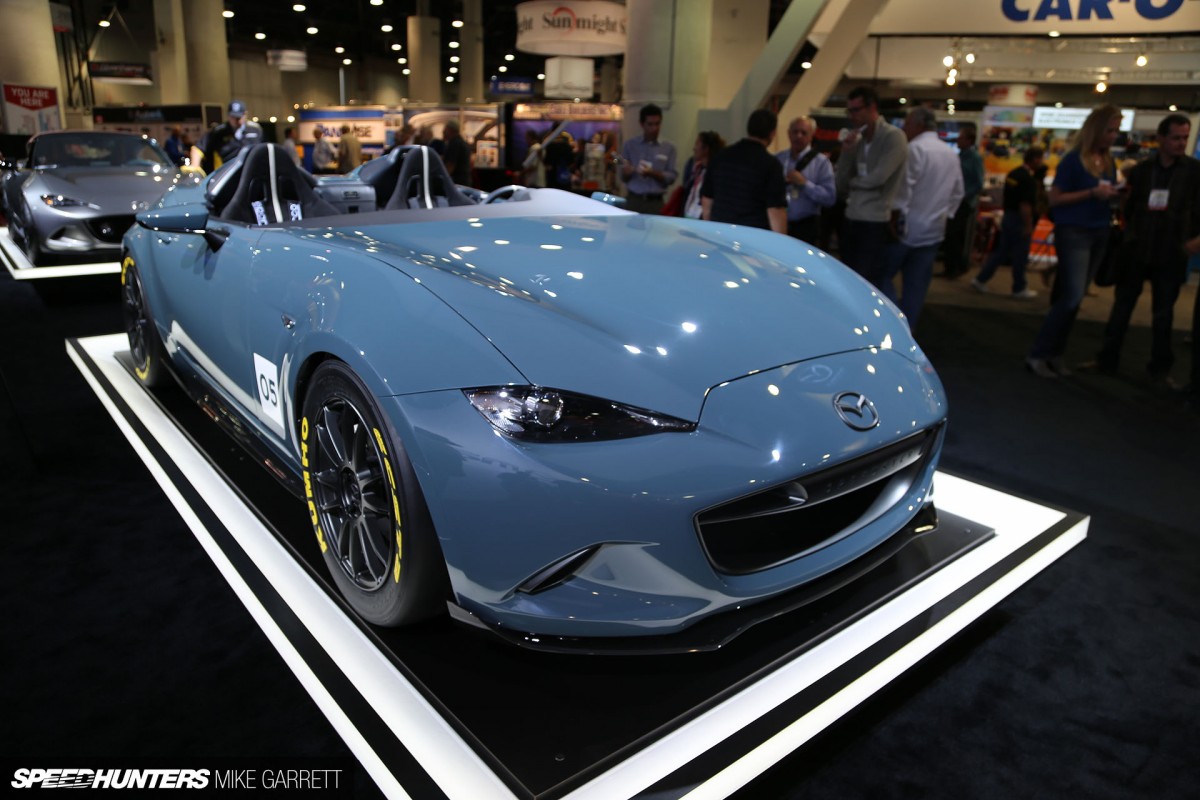 This isn't the first windshield-less MX-5 we've seen, but there's something about the styling of the 2016 ND that lends itself perfectly to this treatment.
While it's nearly impossible for a concept of this type to ever reach production, the MX-5 Speedster is the perfect embodiment of Mazda's' Driving Matters' motto. Check out the video above to see how the Speedster (and Spyder) came together.
Mike Garrett
Instagram: japanifornia_media
mike@speedhunters.com