Summer Fling
When a car builder decides to tackle a new project, they'll usually start with a heart full of optimism and a clear vision of how things will swiftly progress. But more often than not, big projects tend to have a mind of their own. As surprises and other unforeseen events inevitably occur, things can start to drag on.
If the momentum of the build is lost, it can be mentally crushing. And if the builder eventually runs out of perseverance, there is a risk of the project being abandoned altogether. In such situations it can be refreshing to momentarily switch focus away in order to prevent a loss of motivation.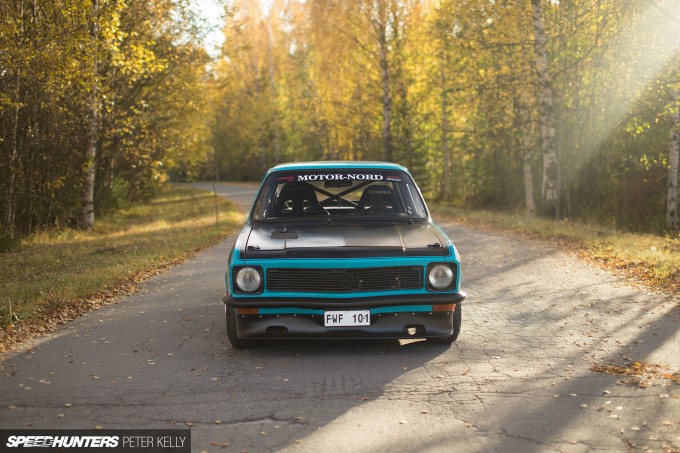 When Christoffer Åström (Coffa as his friends like to call him) realised that the 1975 Opel Kadett GTE he had been working on had become a long-term project, he went on the look for another character-filled car that he could have fun with and actually drive during the upcoming Scandinavian summer.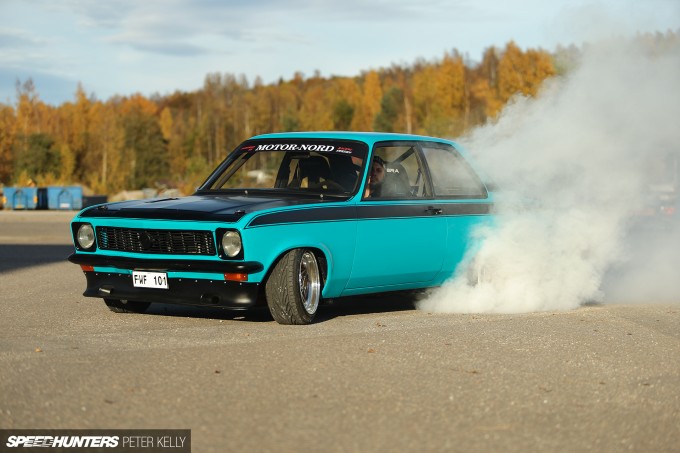 Searching through the classifieds, Coffa came across another classic Opel – an A-chassis Ascona SR from 1973. A '90s drag car with a lot of history, it was being offered for sale as a project.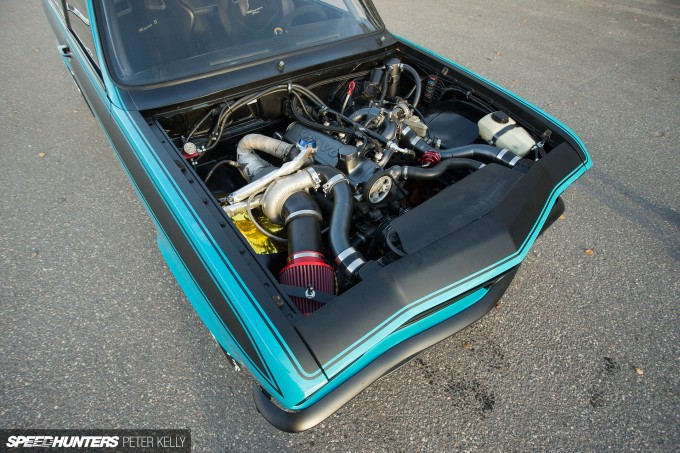 Having already been purpose-built once, there was plenty of good hardware to work with.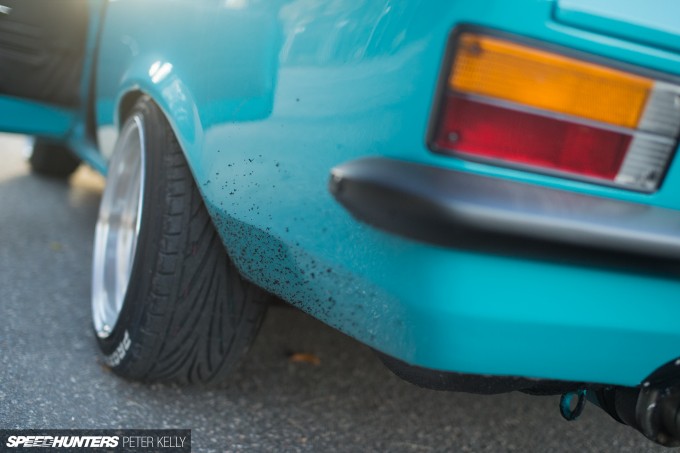 For example, the rear axle had been upgraded with ladder bars and an adjustable Panhard rod to obtain more grip on the strip.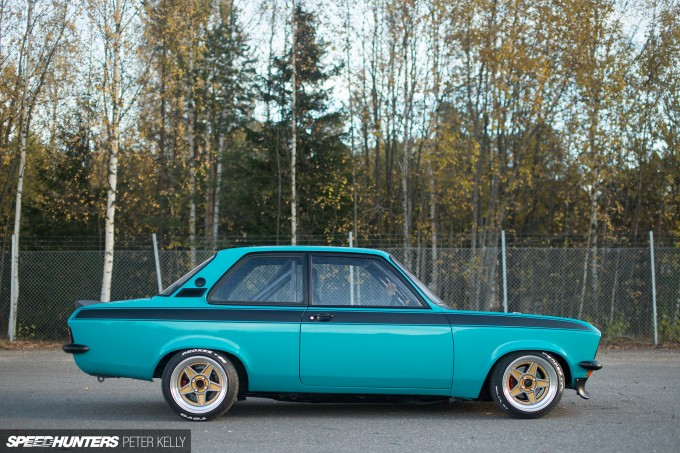 Having previously owned several other classic Opels, Coffa immediately saw potential in the Ascona's details and decided he had to have it in his possession.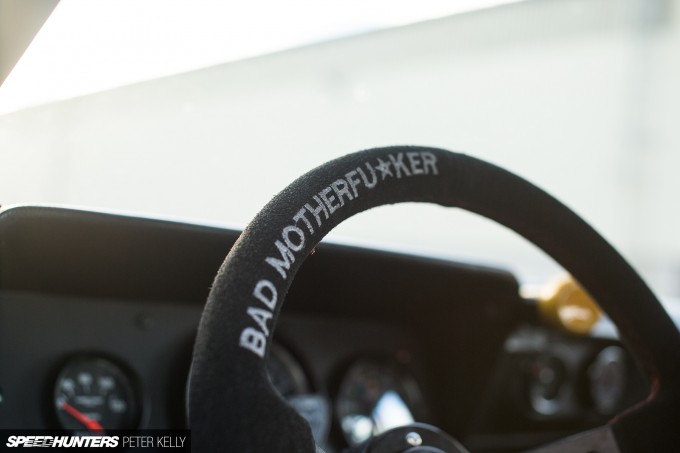 One of the main things that had brought him to this decision was the condition the car was in. With relatively little effort, the Opel could be made driveable again – just in time for summer. Or so he thought…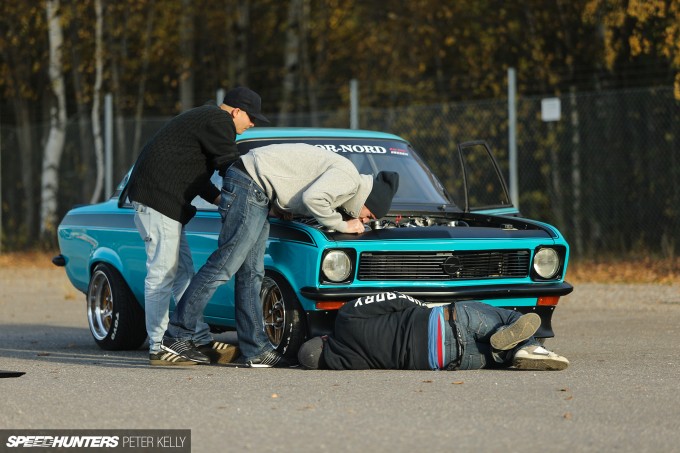 Initially, Coffa planned to concentrate on what absolutely needed to be fixed to make the car run, and maybe clean up the appearance a bit with a new paint job. But once he delved a bit deeper and looked beneath the skin of his newly-acquired Ascona, he realised that a little bit more elbow grease was needed if the car was to perform and look how he wanted it to.
Under The Knife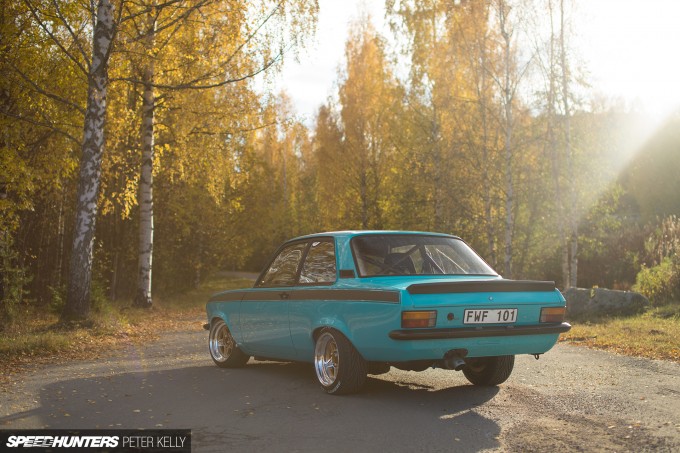 The car had some questionable dent repairs and also some rust damage, so immediately Coffa got to work addressing the shoddily-fixed stock bodywork and modified front facia. Once he was happy with how it  alllooked, the exterior was repainted in turquoise.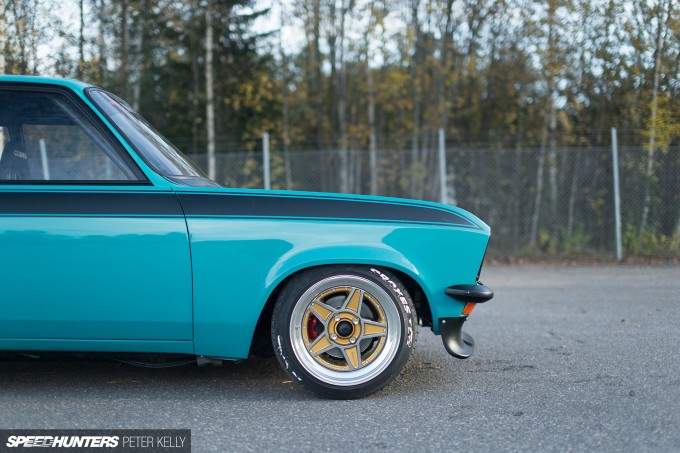 Coffa wanted the body lines to look original but still have a strong 'modified-in-the-'80s' kind of flavour, so matte black stripes were painted on to emphasise that look – something further enhanced by period correct front and rear spoilers.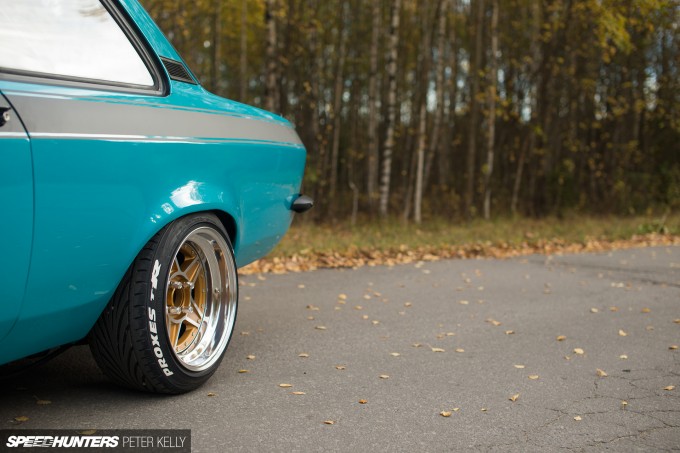 We all know that wheels can make or break a build, but Coffa found exactly what he was looking for in a set of old school Compomotive FH500s he had actually rebuilt for his Kadett project. After test fitting them on the Ascona, he felt they fit the car's look so well that he'd use them here instead.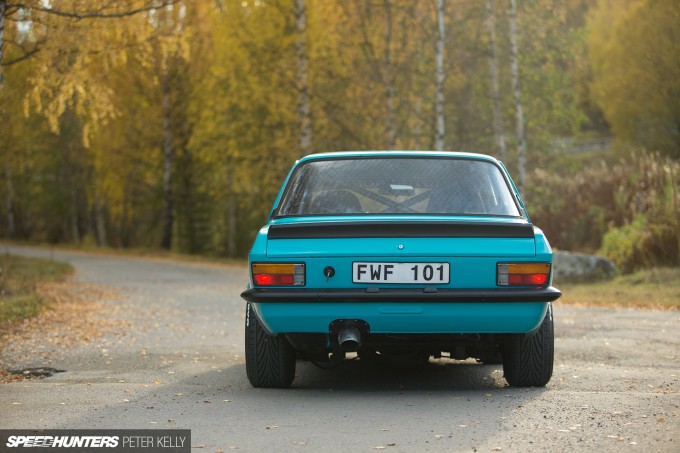 Getting the wheels to fit wasn't as easy as just bolting them on though. Firstly, the previous owner had equipped the car with a Volvo rear axle that was much wider than the original and had different bolt pattern hubs. Secondly, the front wheels fouled on the inside wheel wells when full steering lock was applied.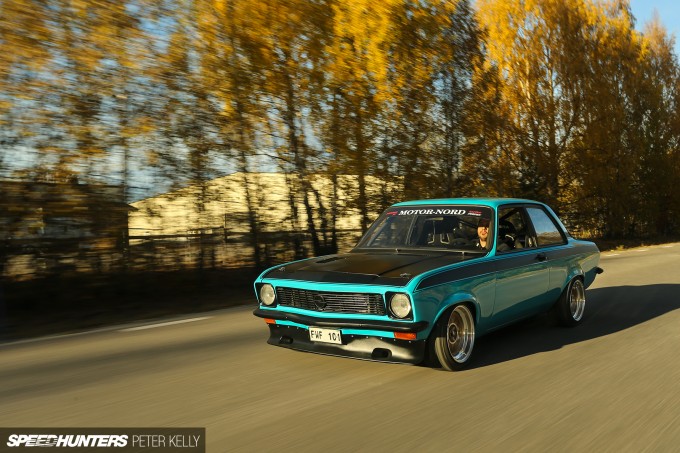 Weighing up his options, Coffa decided to shorten the rear axle and change out the hubs, then fabricate more room in the front wheel tubs in order to make the Compomotives fit inside stock fenders. Over-fenders might have been an easier fix, but Coffa is of the opinion that they wouldn't have suited the ethos of the Ascona.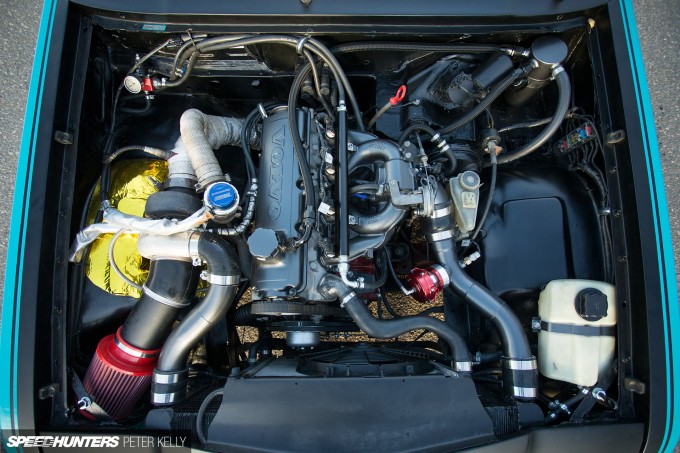 Just like the rear axle, the Volvo powertrain was already swapped in when Coffa purchased the car. As you'd expect, living in Sweden, Volvo parts are plentiful, so it's easy to understand why this B23 conversion was made rather than trying to realise the same level of performance with the Opel's old factory engine.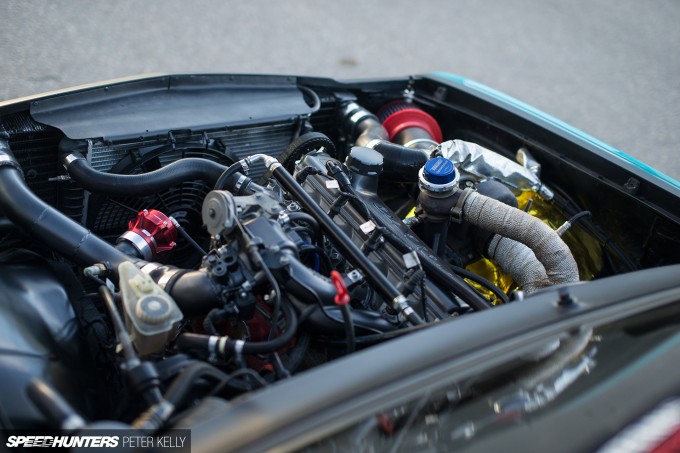 For Coffa, it was simply a case of refining the setup, and with stronger internals, ARP bolts and a reworked cylinder head, there was certainly a solid foundation to work with.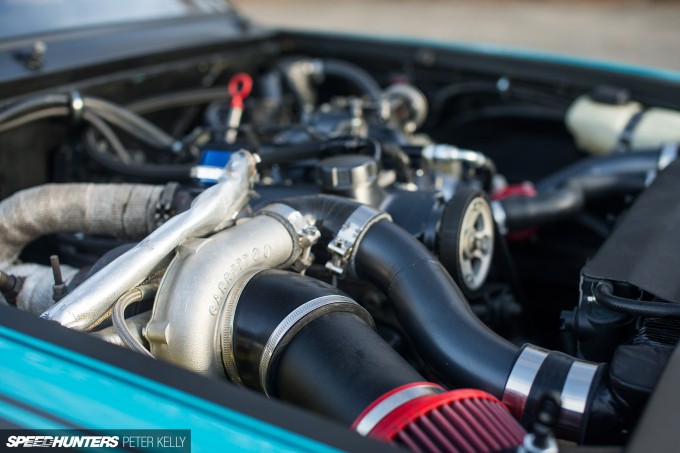 To make the car more streetable, the Ascona's existing turbo system required a bit of an overhaul. To achieve a faster spool-up, Coffa opted for a Garrett GT3076R with a custom exhaust manifold, and rerouted the intercooler pipes.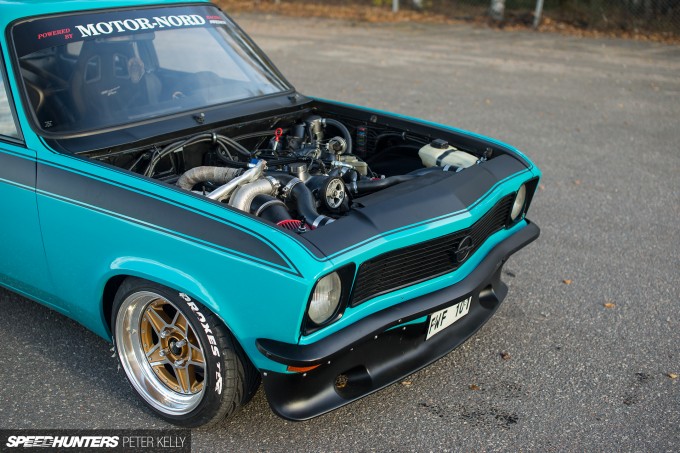 As it sits now, the turbo B23 sends 302 horsepower to the rear wheels on 1.2bar (17psi) pressure boost (also the base setting for street), running on regular 95 octane pump fuel.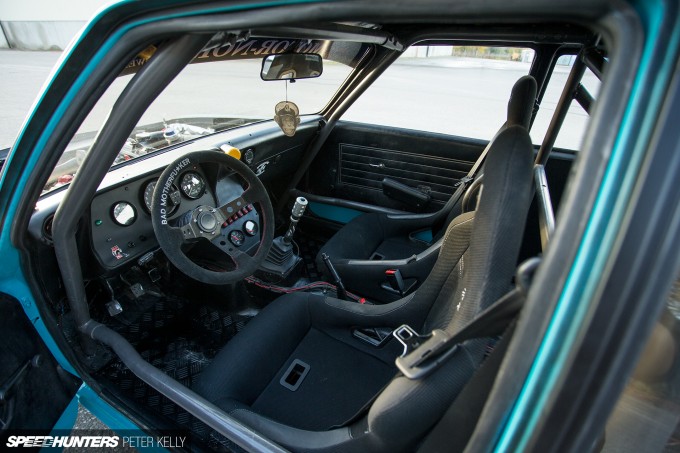 To add more stiffness to the chassis and protection for occupants seated in Cobra Monaco Pro buckets, the Ascona has a full rollcage installed.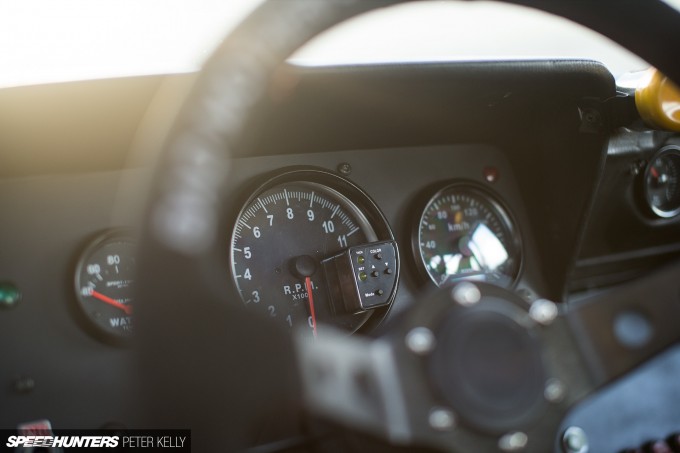 Being a drag car in its former life, the Opel was missing many of the vital instruments needed in a streeter, so Coffa made a custom gauge cluster with tachometer and shift light taking centre stage.
Future Plans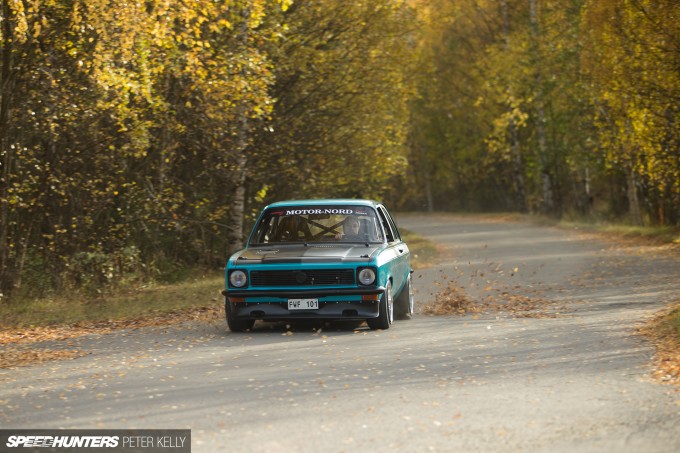 Coffa tells me he has more plans for perfecting the car, and future upgrades include switching from the current 4-speed Volvo M45 gearbox to a stronger ZF unit borrowed from a BMW.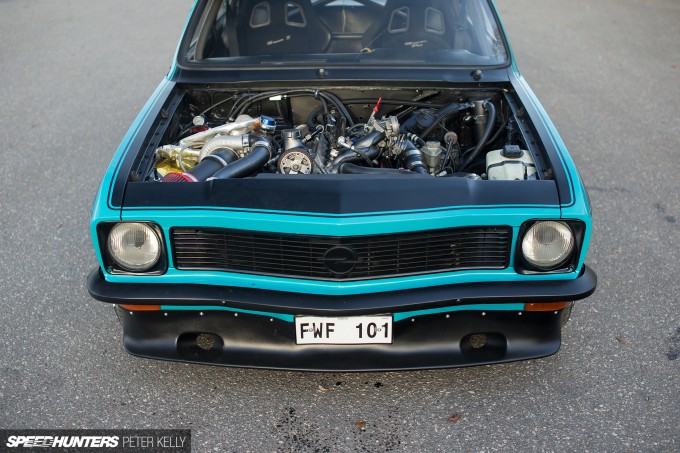 To keep himself busy during the long winter break, he's also going to set the engine up for more boost. Because you can never have too much boost, right?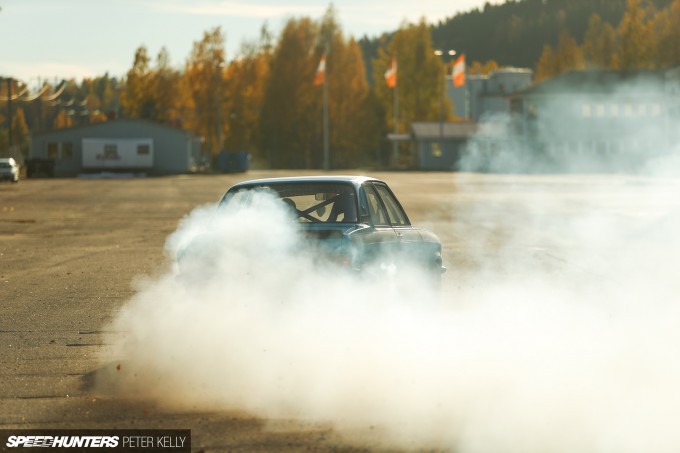 "Around 450 to 500 horsepower at the wheels should not at all be impossible," he says confidently.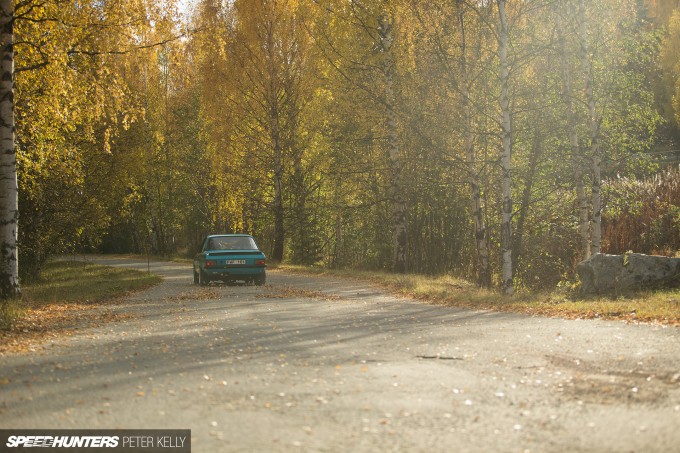 Coffa wants to express his gratitude to his friends, who, as a complete surprise, constructed the engine wiring loom and repainted the engine compartment while he was recovering from a back injury.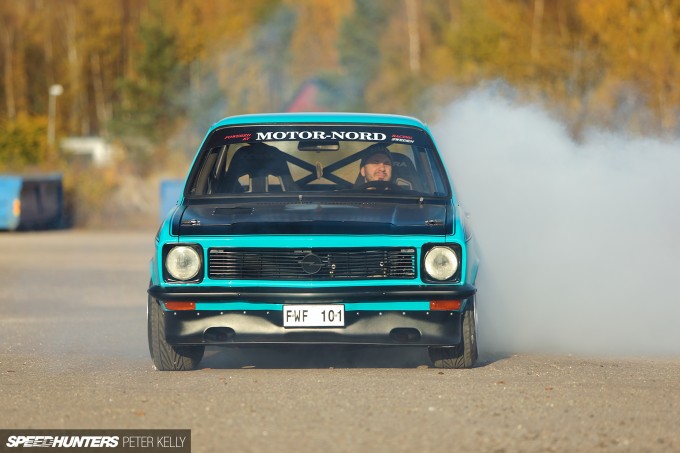 With all the help, the Ascona was rebuilt in just three months – just in time for summer as Coffa had originally hoped.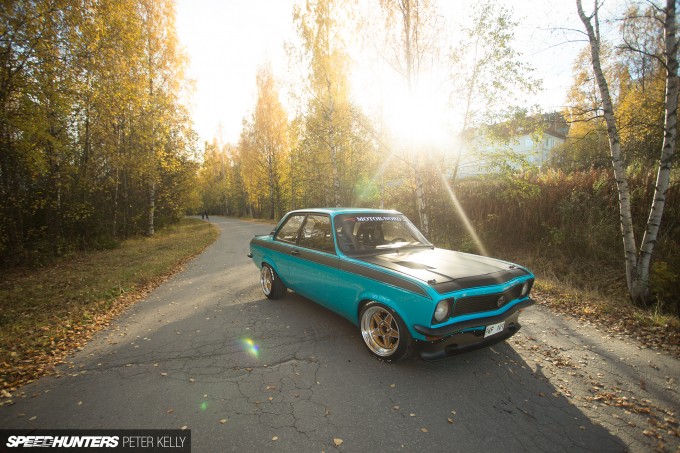 To achieve something like this in such a short time is a real credit to everyone involved. If this is what can be achieved in 90 days, Opel fans the world over will surely be eager to see how Coffa works his magic on his other project…
Toni Yläranta
Instagram: toniviikinki
Photos by Peter Kelly
Editor-in-Chief
Instagram: speedhunters_pedey
pedey@speedhunters.com
Cutting Room Floor