This is it right here. This is what I want to see Japanese tuning move towards in the next couple of years.
I came across this Evo VI as I was leaving StanceNation Japan at Odaiba on Sunday, and it stood out to me because it was probably the only Mitsubishi Lancer at the event that didn't have excessive amounts of negative camber, and was obviously built for performance.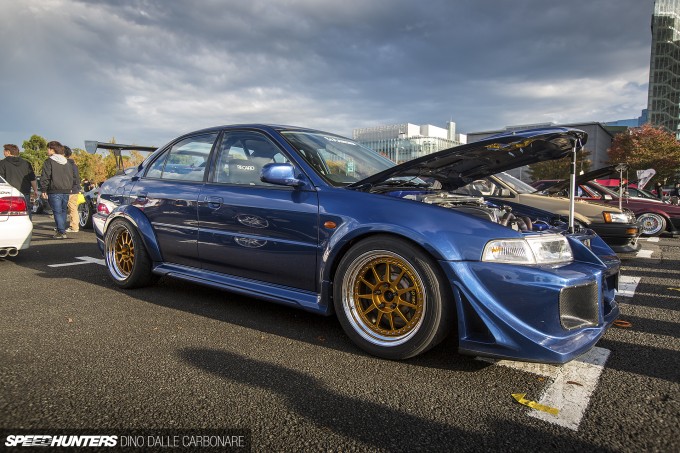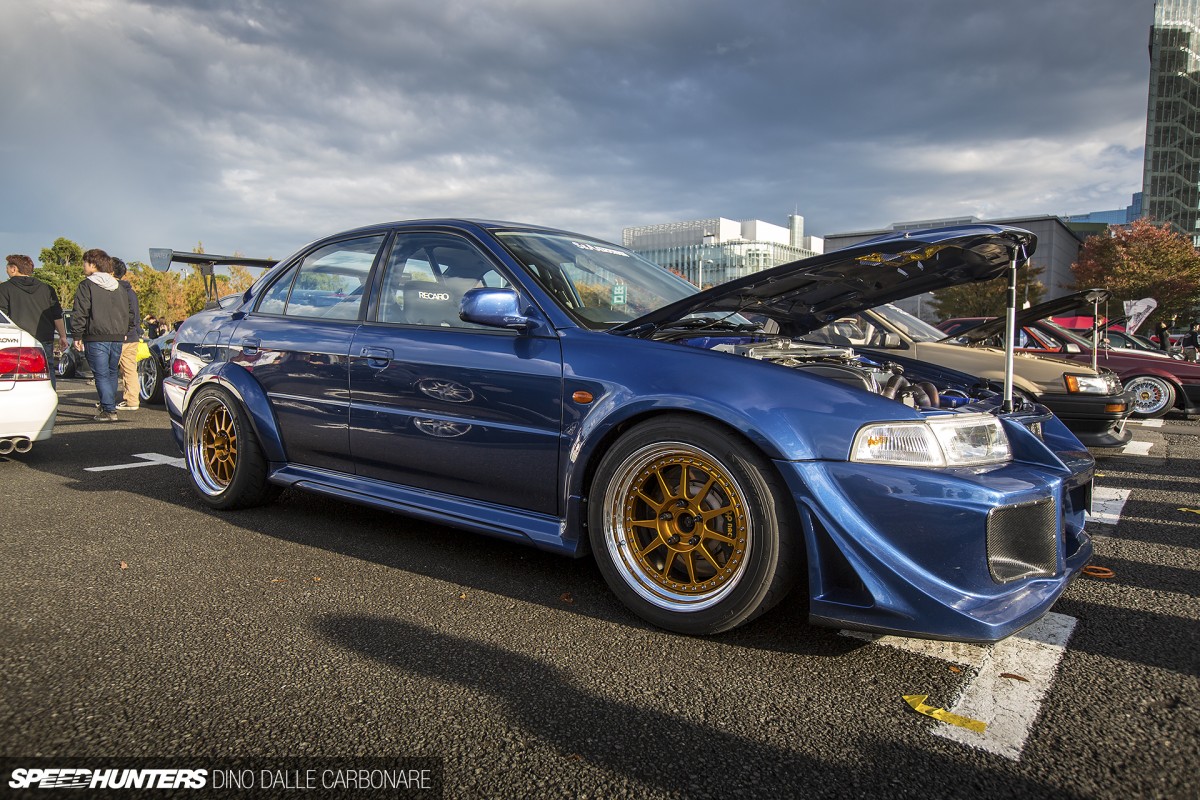 Visually, the car was sporting a Tommi Makinen Edition inspired front bumper with pumped rear flares and running a set of Barramundi Design Eleven wheels. Touches like the Dunlop semi-slick tyres and AP Racing brakes were further hints towards its purpose.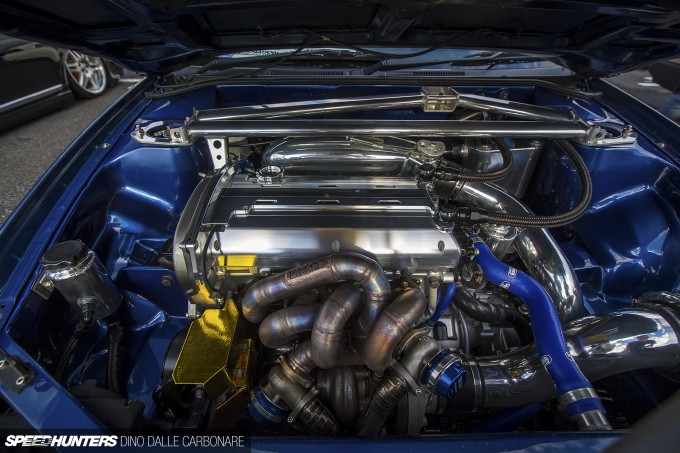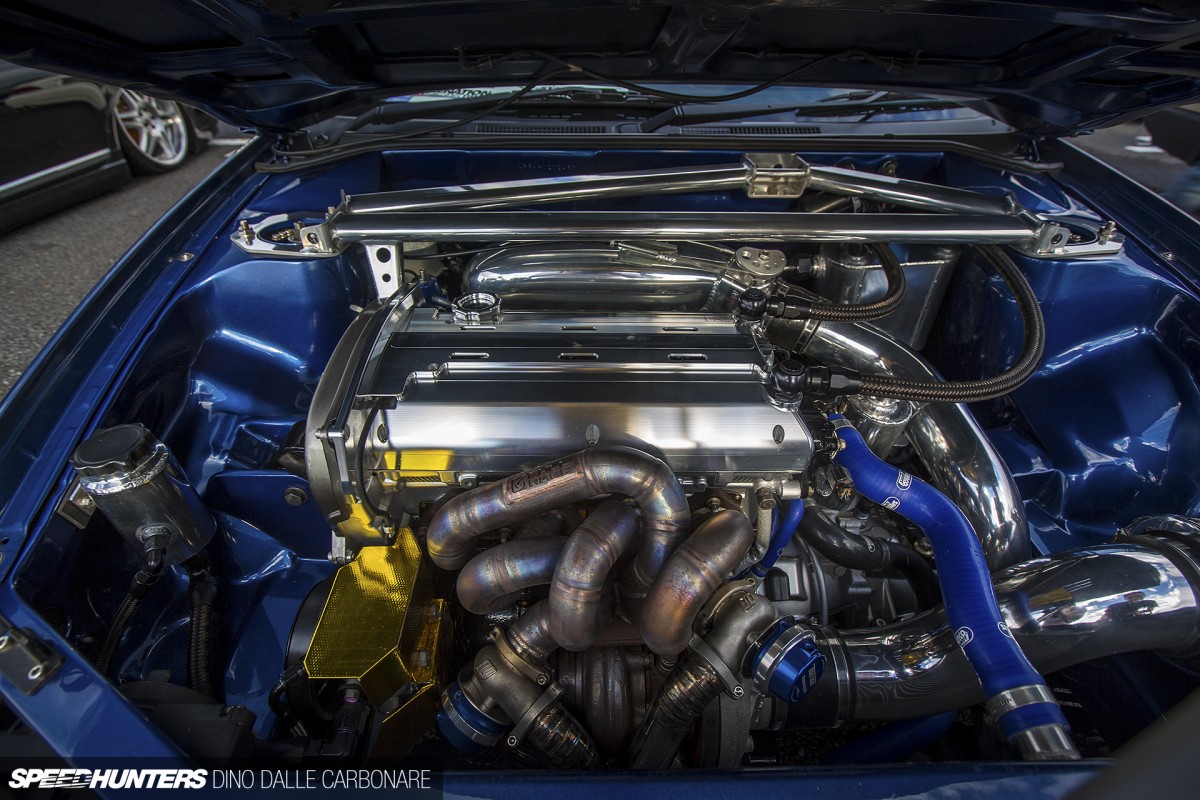 But nothing could really prepare me for the engine bay! Where to start? Well, one thing I can say is that the guys at S&A Autocreate really know what they're doing, because engine aside, this sort of presentation is far from a common site in modified performance cars in Japan. Sure, things are changing and getting better, and there are some exceptions to the rule, but the majority of built cars you come across in the Land of the Rising Sun rarely impress when it comes to attention to detail.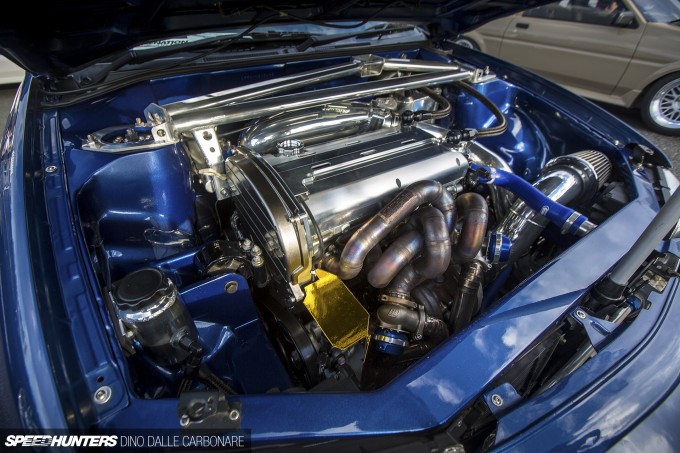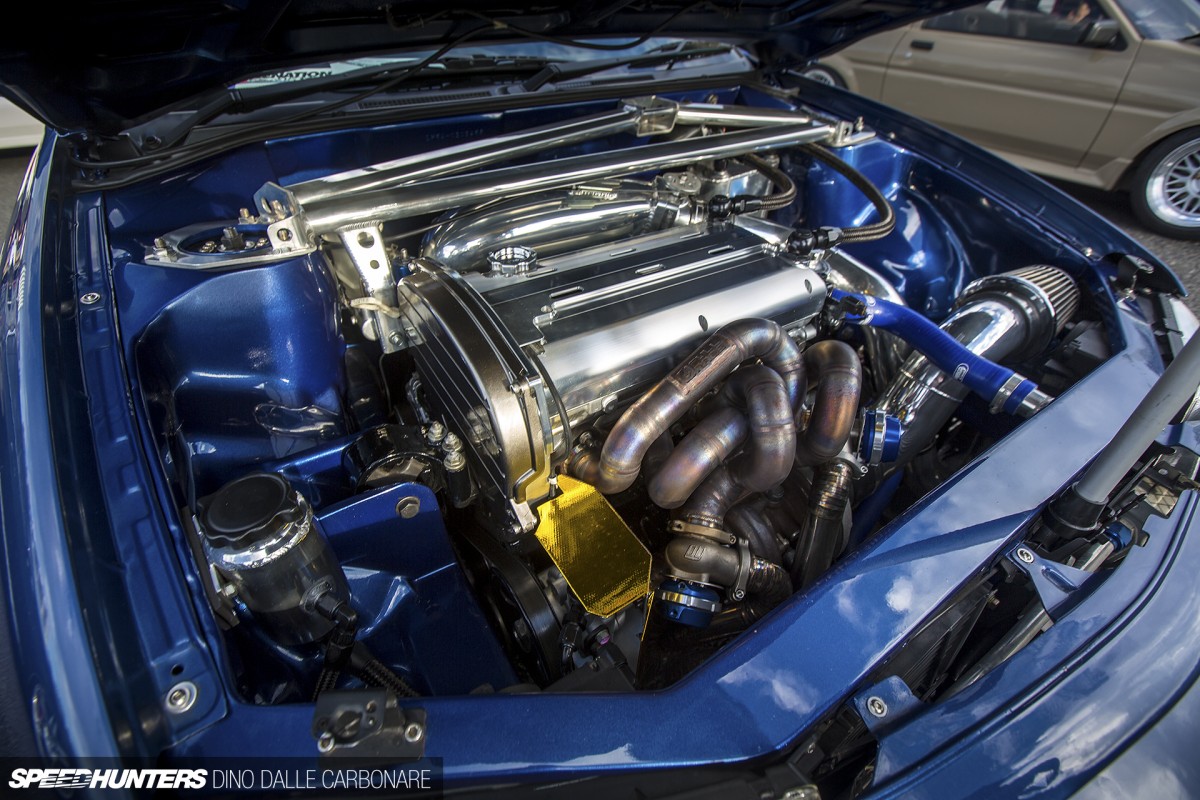 But not on this Evo. The engine bay has been cleaned up, shaved, wire-tucked and finished in the same metallic blue as the exterior in preparation for the mother of all built motors to be dropped in on a set of billet engine mounts. I'm going to save the details on the engine for when I fully feature this car, because I have to feature it, but to list a few things, it's bigger than 2.0L – possibly based on a 2.4-liter 4G64 block – and runs a twin-scroll BorgWarner EFR turbo on a Full-Race manifold with a pair of Turbosmart external wastegates managing boost.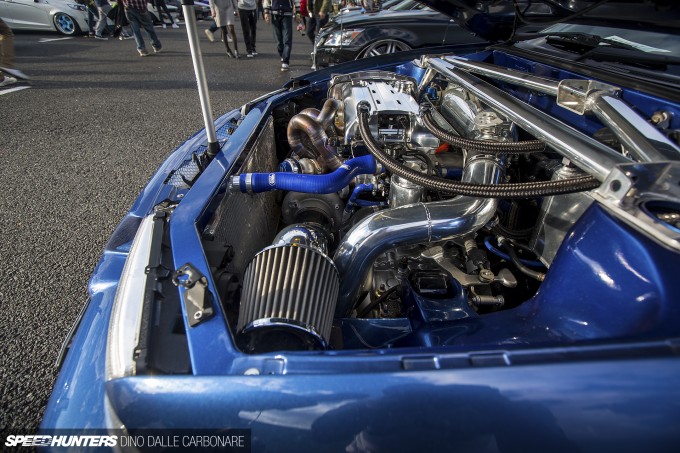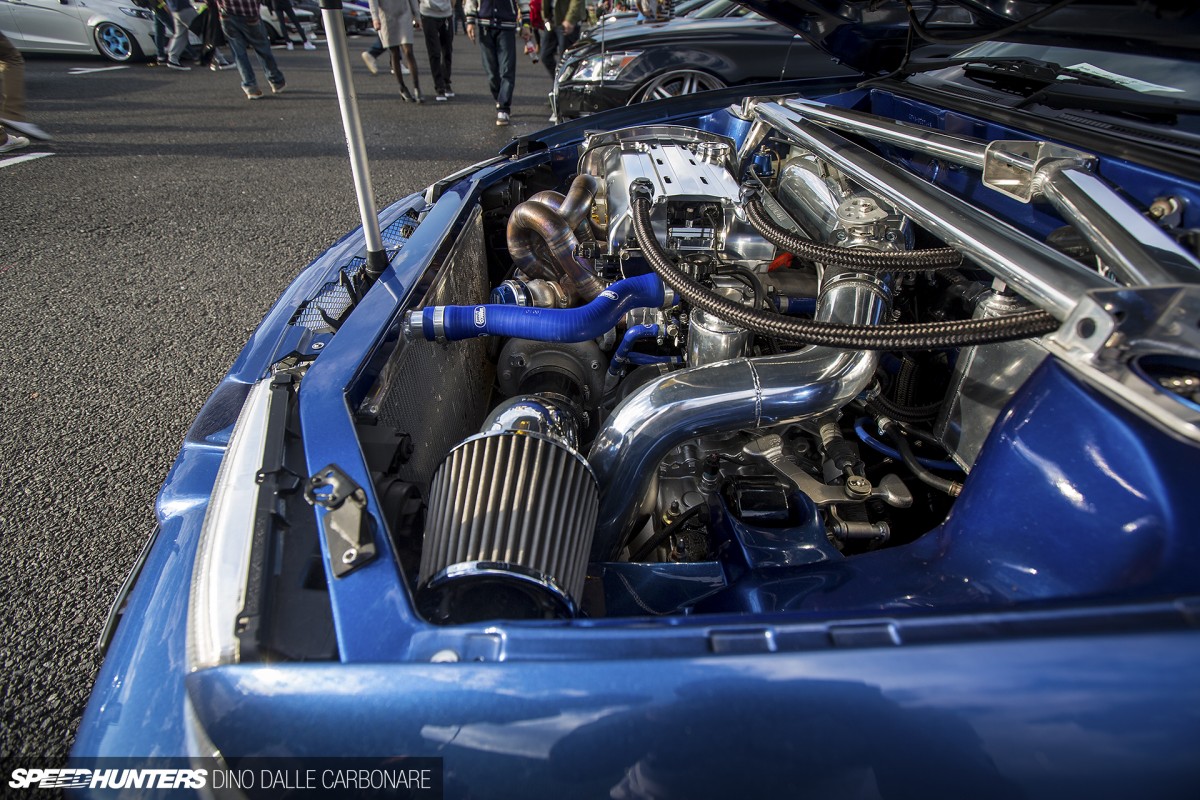 The big EFR feeds the engine through a Plazmaman intake manifold, and the billet fuel rail is also from the same manufacturer.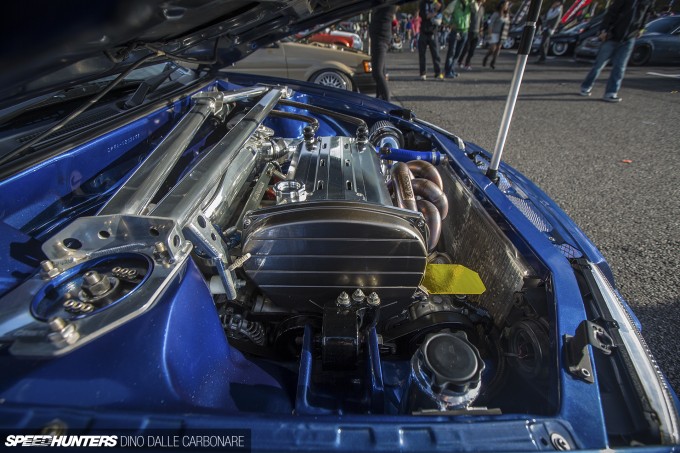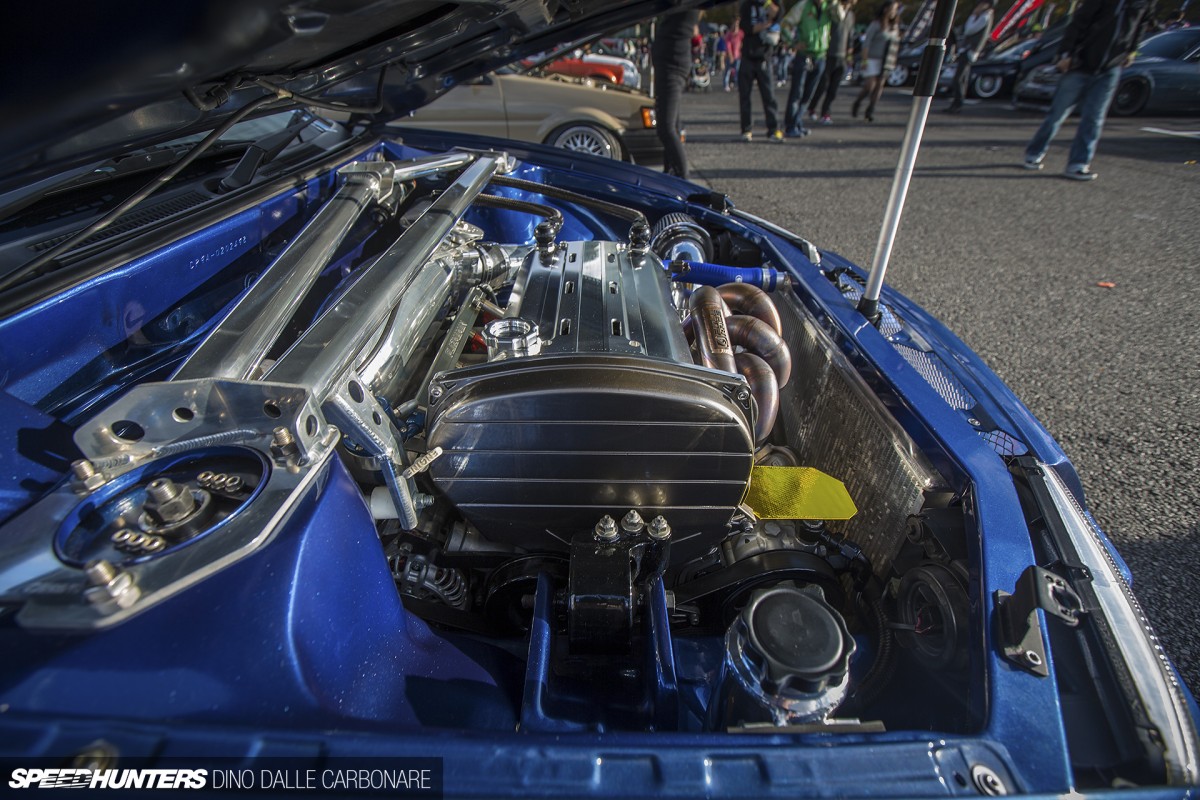 And speaking of billet, the engine runs Frontline Fabrication's 4G63 cam covers machined out a block of aluminium. And yes, even the cover that seals off the cam pulleys and timing belt is a billet item too.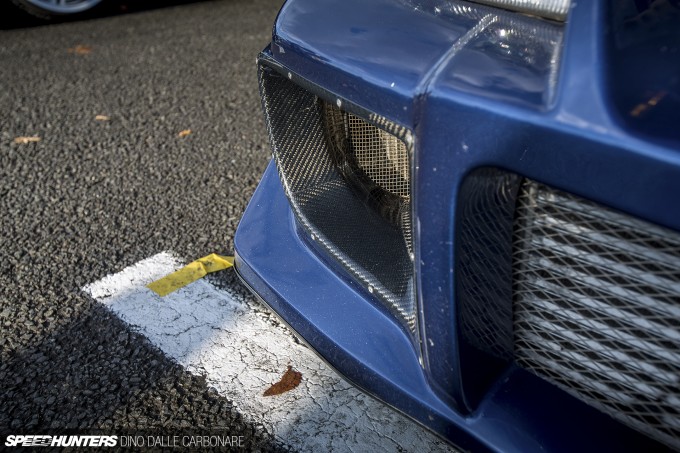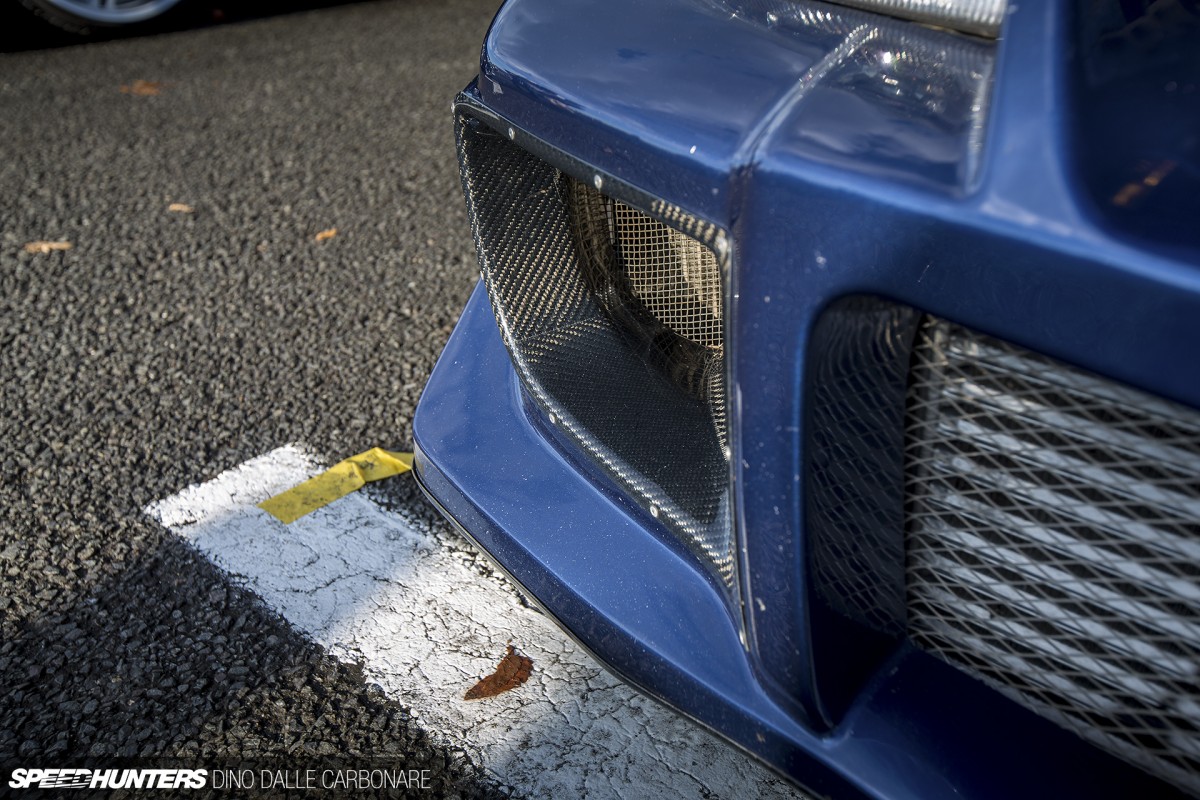 The car is dotted with amazing detailing, and that goes for the interior as well, which although stripped for weight reduction has some nicely laid out additions.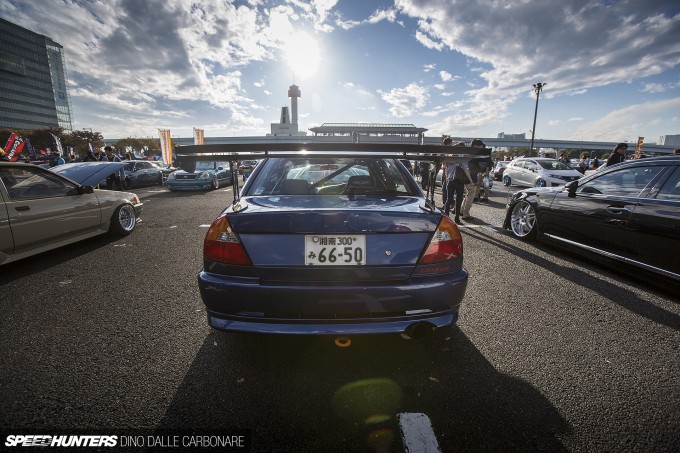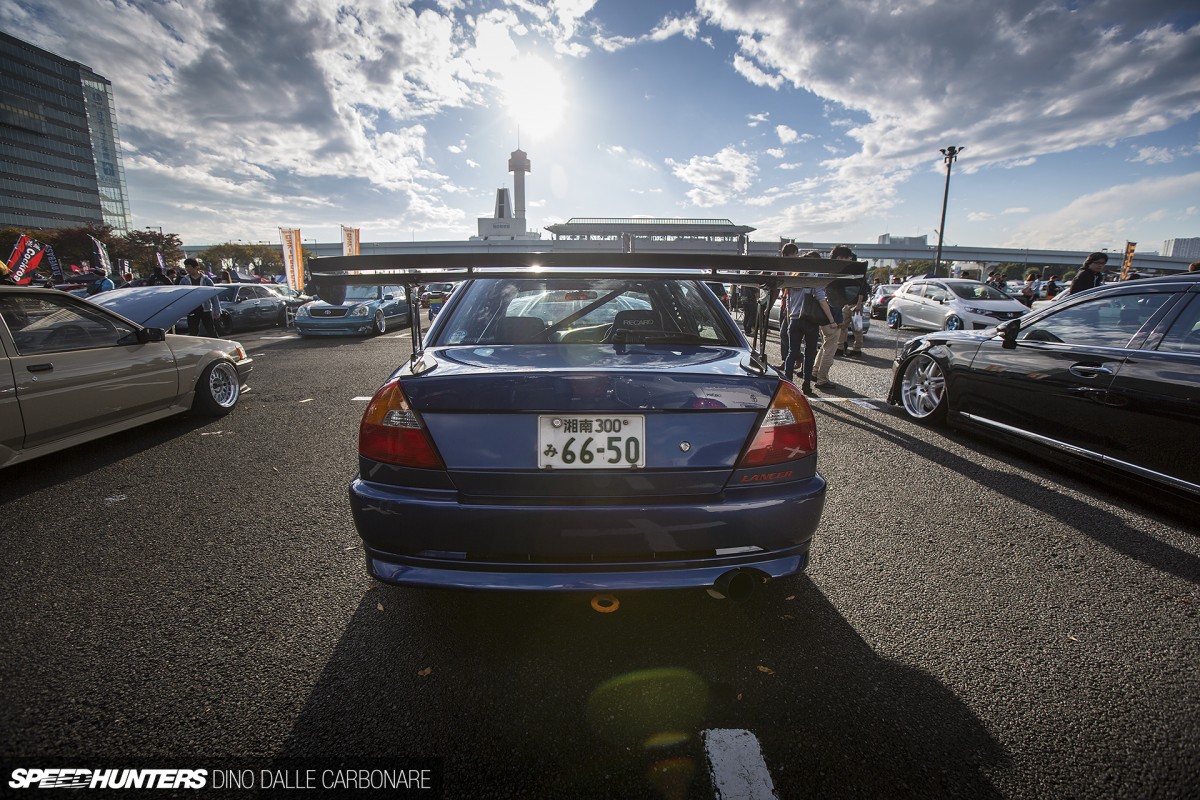 This Evo left me with a big smile on my face because it's exactly what I want to see Japan do more of. That is, thinking outside the box, putting emphasis on the smaller details and not being afraid to experiment with trusted and proven performance parts from abroad. What do you guys think?
Dino Dalle Carbonare
Instagram: speedhunters_dino
dino@speedhunters.com