I certainly wasn't going to come away from StanceNation in Odaiba without spotlighting a well modified Civic. And it was tough selecting a car that would be a worthy ambassador for what is a rather large slice of tuning culture in Japan, mainly due to the fact that there were many great examples to choose from.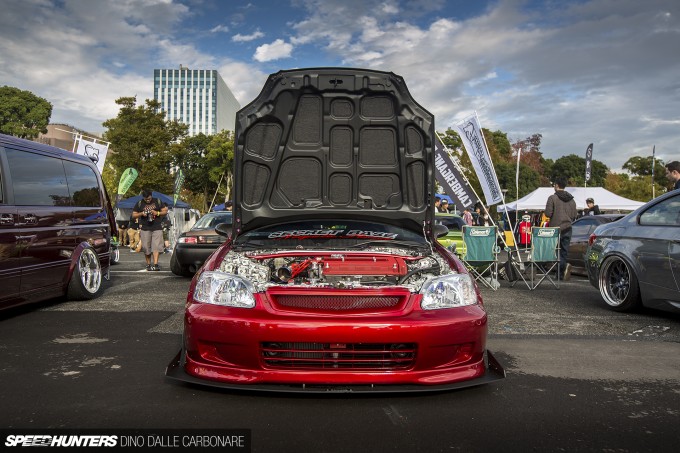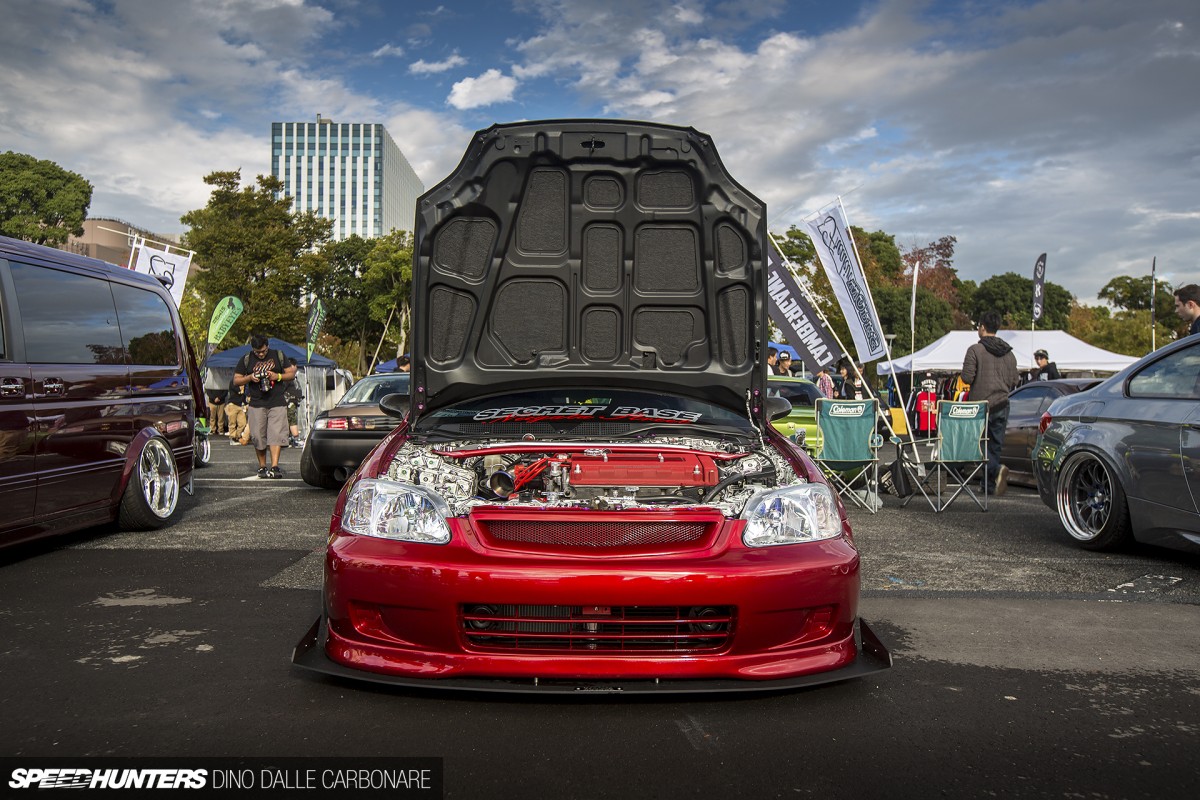 Most of the EK Civics I've shot over the years have been primarily built for performance. They haven't had much regard for looks other than aerodynamic additions that are there for the sole purpose of creating downforce or cleaning up airflow.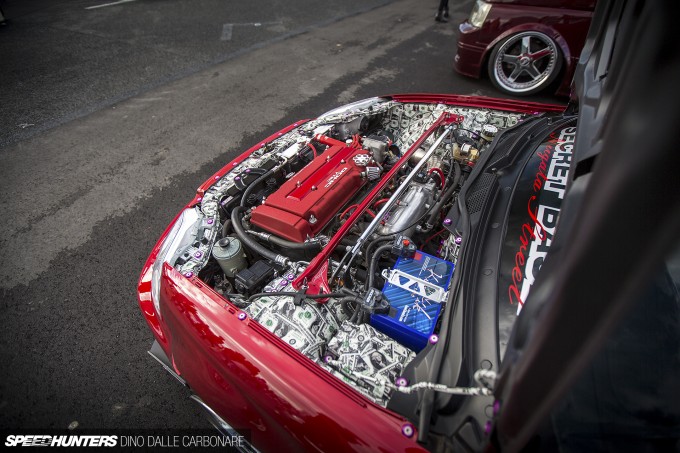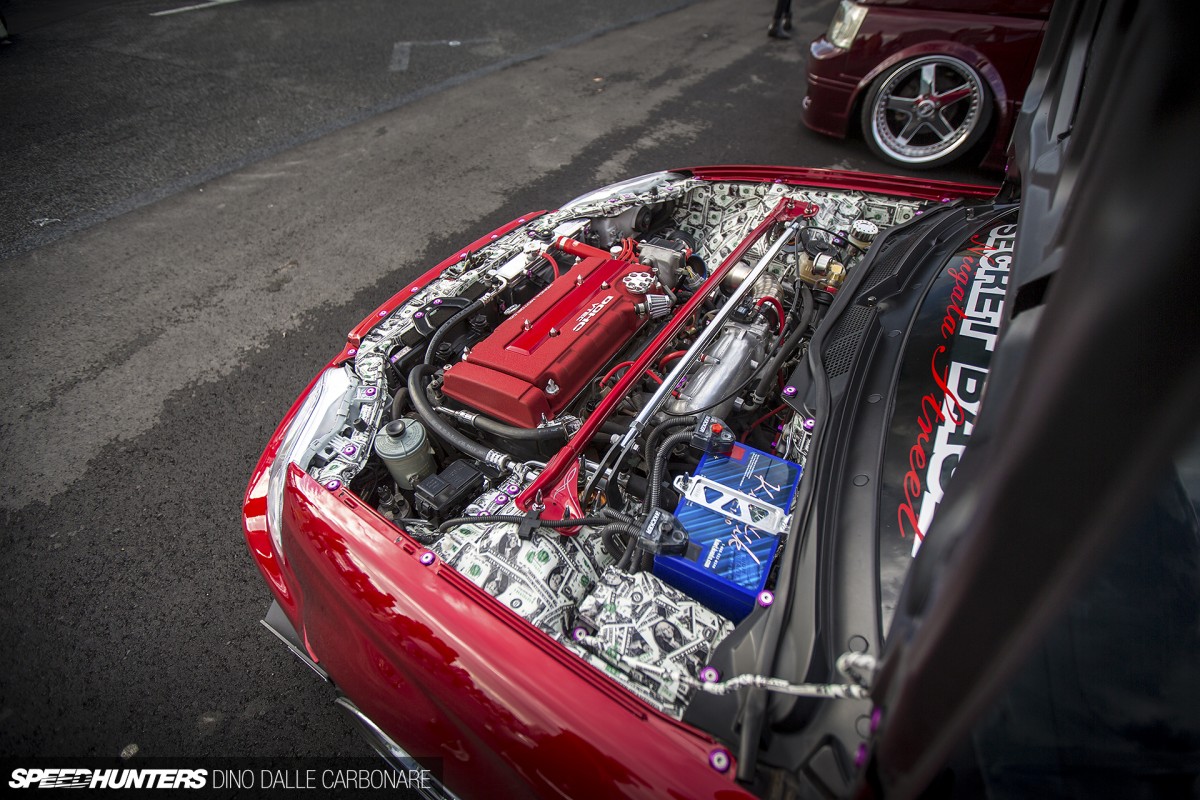 But when I spotted this particular car, I knew I had to share it with you guys. To me, it represents a great fusion between function and form. Plus, its US$1 bill lined engine bay was hard to ignore.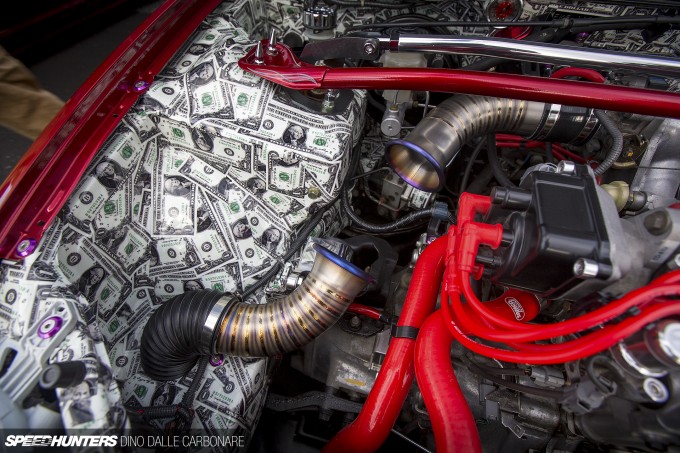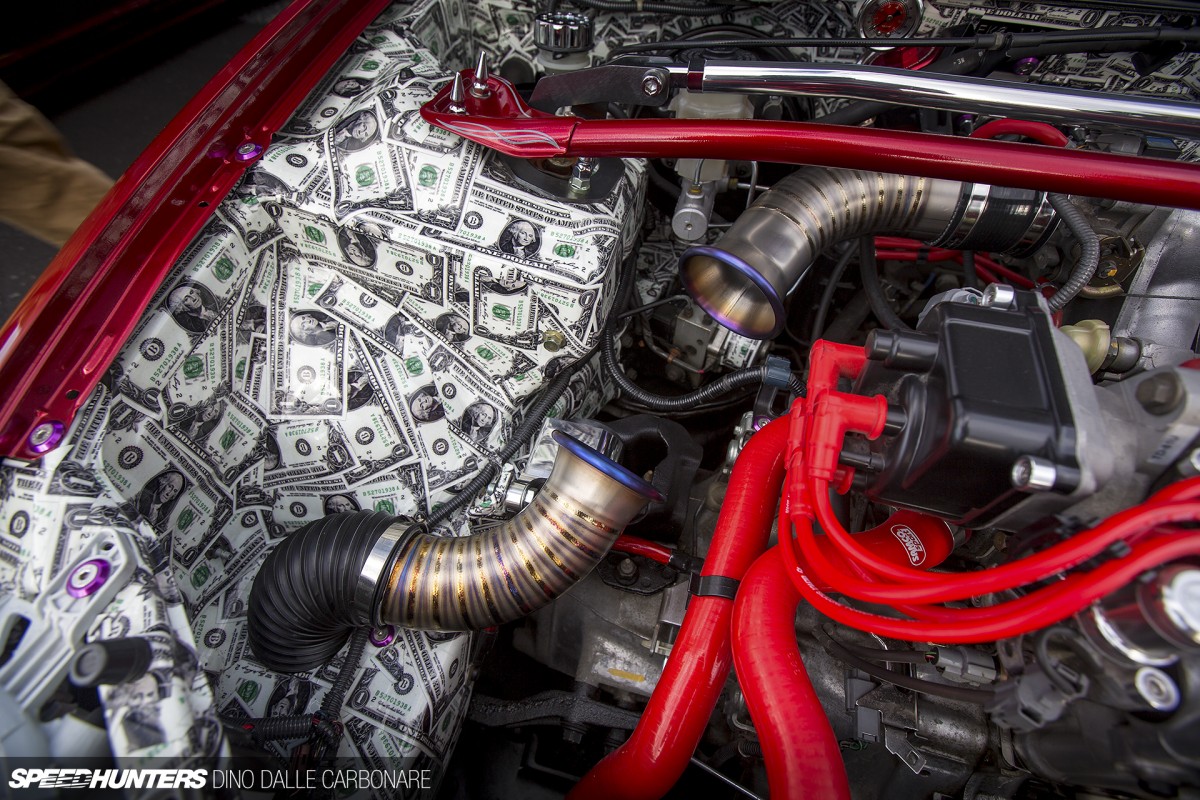 The super-clean B-series engine is running all the right upgrades, along with one of the most well executed titanium induction pipes I've come across. I'm not quite sure about why it's split in half – maybe air travels like electricity and when potent enough can actually skip over gaps? I don't know, but it was cool and unique to say the least.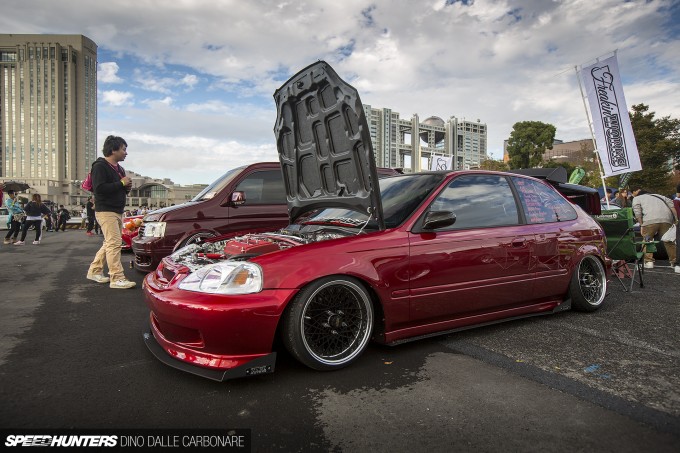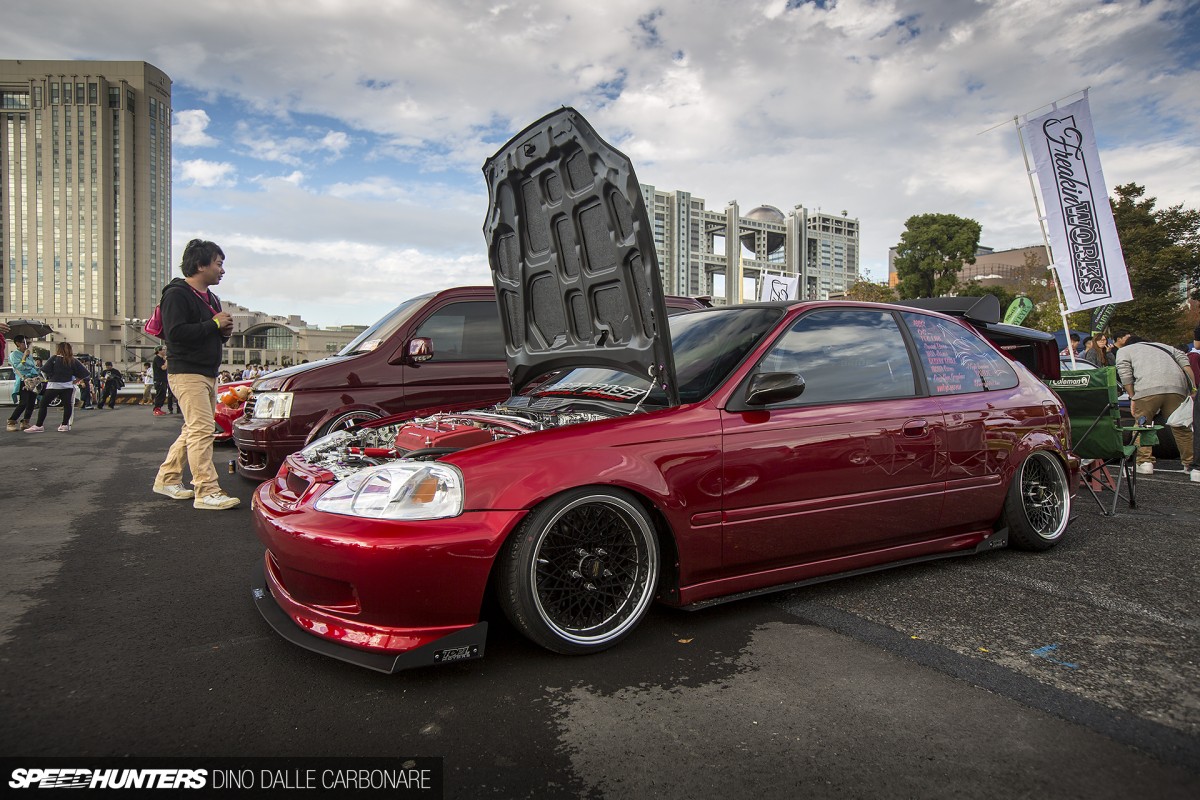 The exterior is simple and to the point with a carbon splitter, bonnet and under-skirts all contrasting again the deep metallic red paint.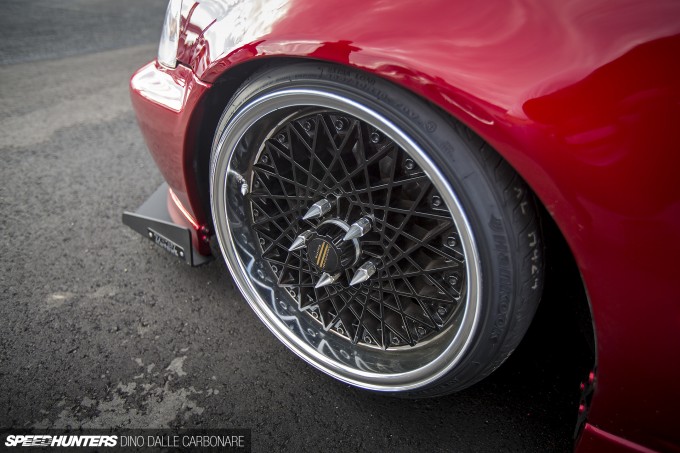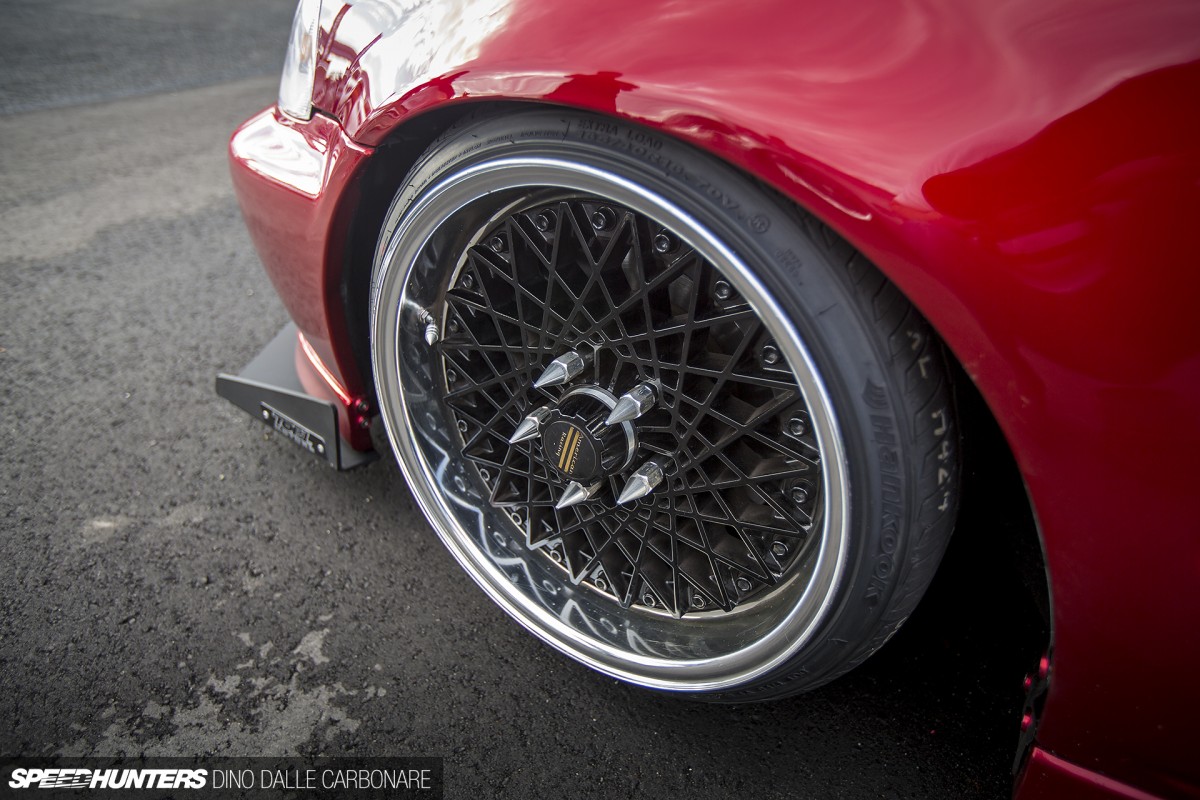 16-inch American Racing mesh wheels are a nice touch too.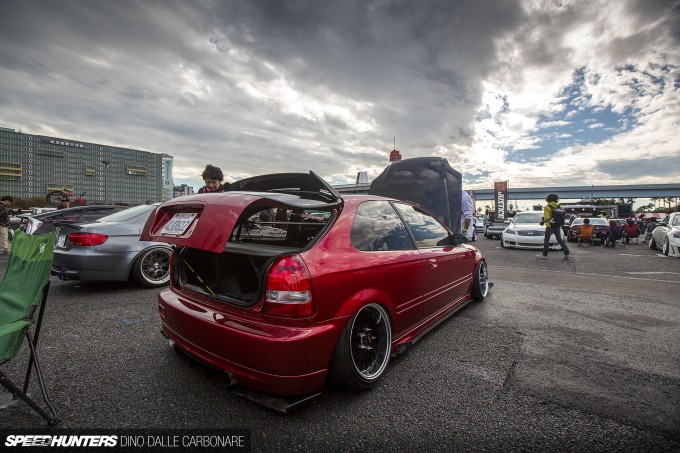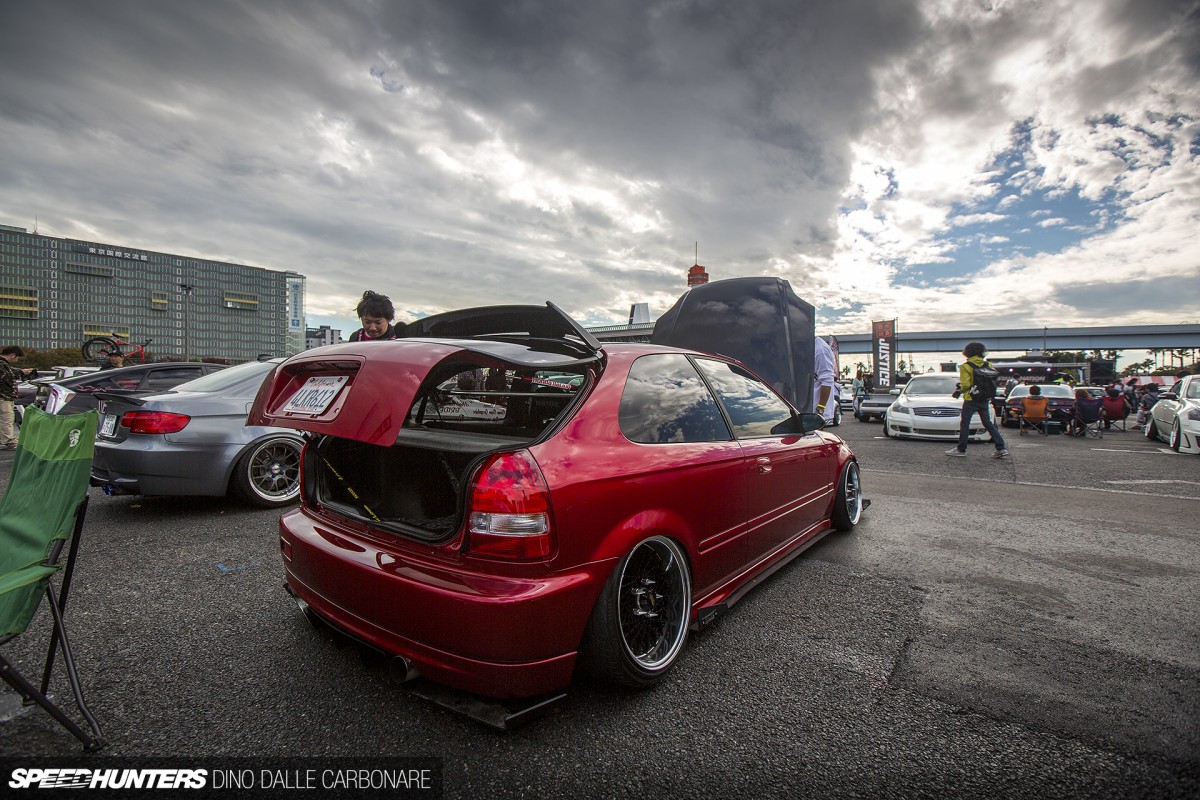 A carbon roof wing and diffuser tidy things up at the back, but it was the attention to detail inside that everyone was taking notice of.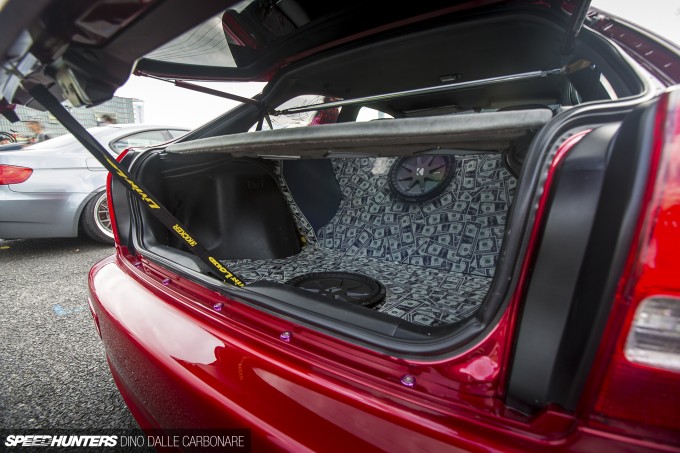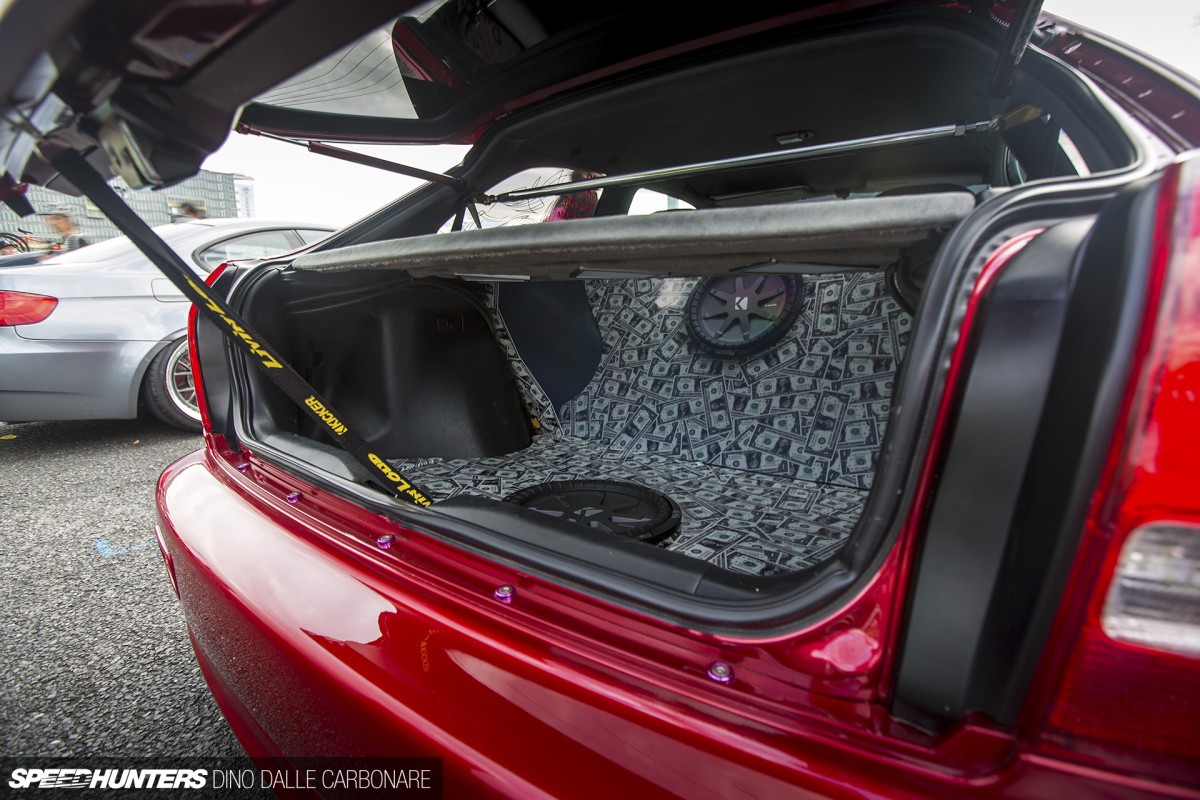 While I am a believer that the simpler approach is alway the best, I do appreciate when people take extra time to make their cars stand out; merging performance and looks on cars that are built to be fast but at the same time look good and stand out. Plus, it's always so interesting seeing the Japanese take ideas from the US Honda scene and interpret them in their own ways.
Dino Dalle Carbonare
Instagram: speedhunters_dino
dino@speedhunters.com