Yes, you read correctly. The owner of this Nissan Cima obviously doesn't care. He isn't really bothered about how his car rides, nor that the tyres have a contact patch not much wider than a scooter's, and that it scrapes all over the place when he drives it around.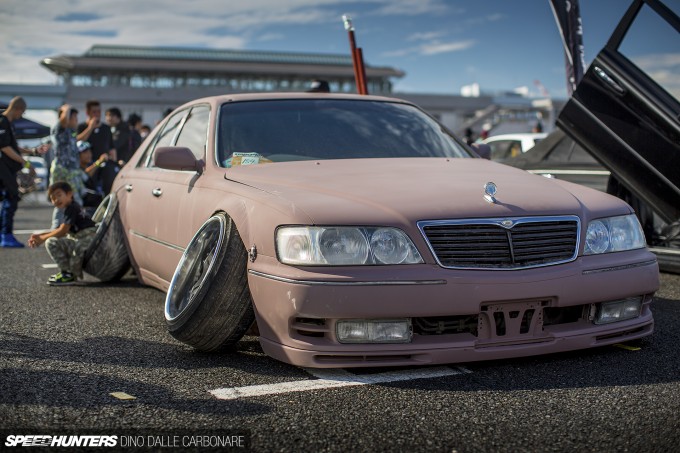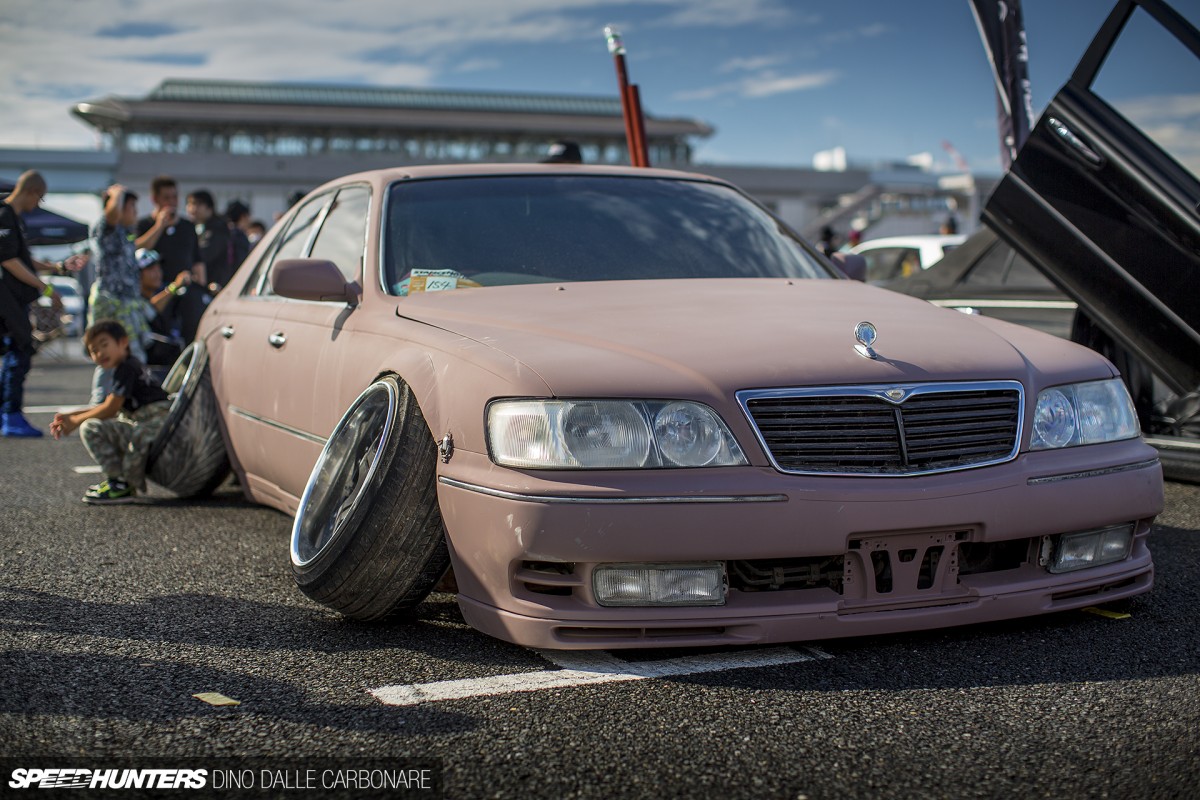 After all, 30 degrees of negative camber has no real use. Or does it? I'll challenge that notion and say it does, because if it didn't you would've never clicked to check out this post in more detail…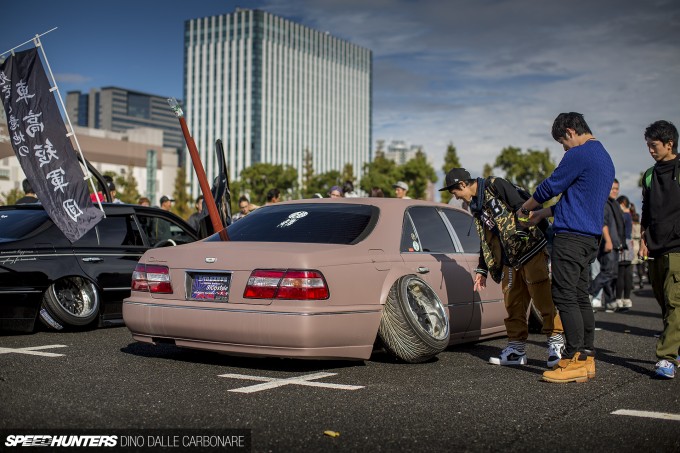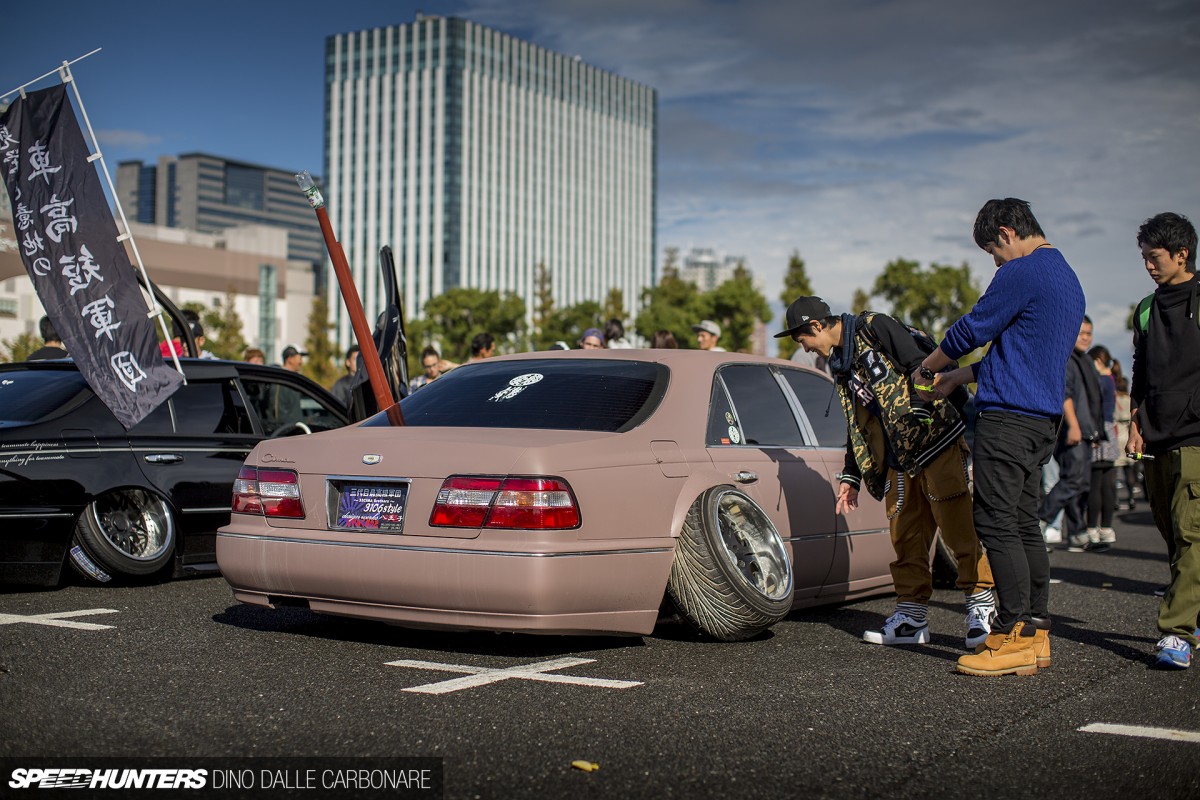 And that's precisely what the point of this car is – to get you looking, thinking, hating, laughing; a reaction to something that should never even work.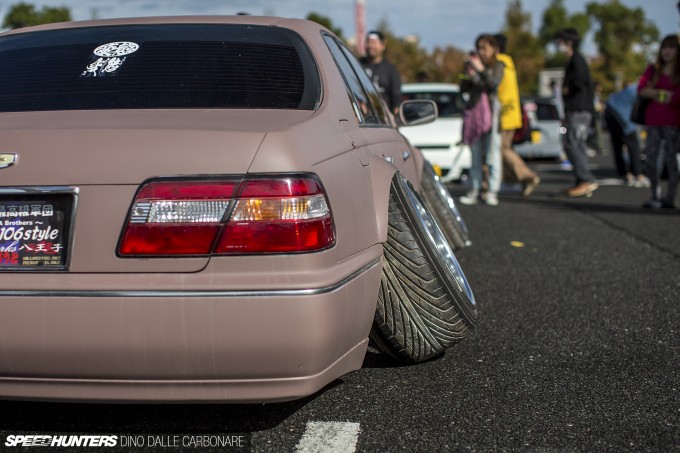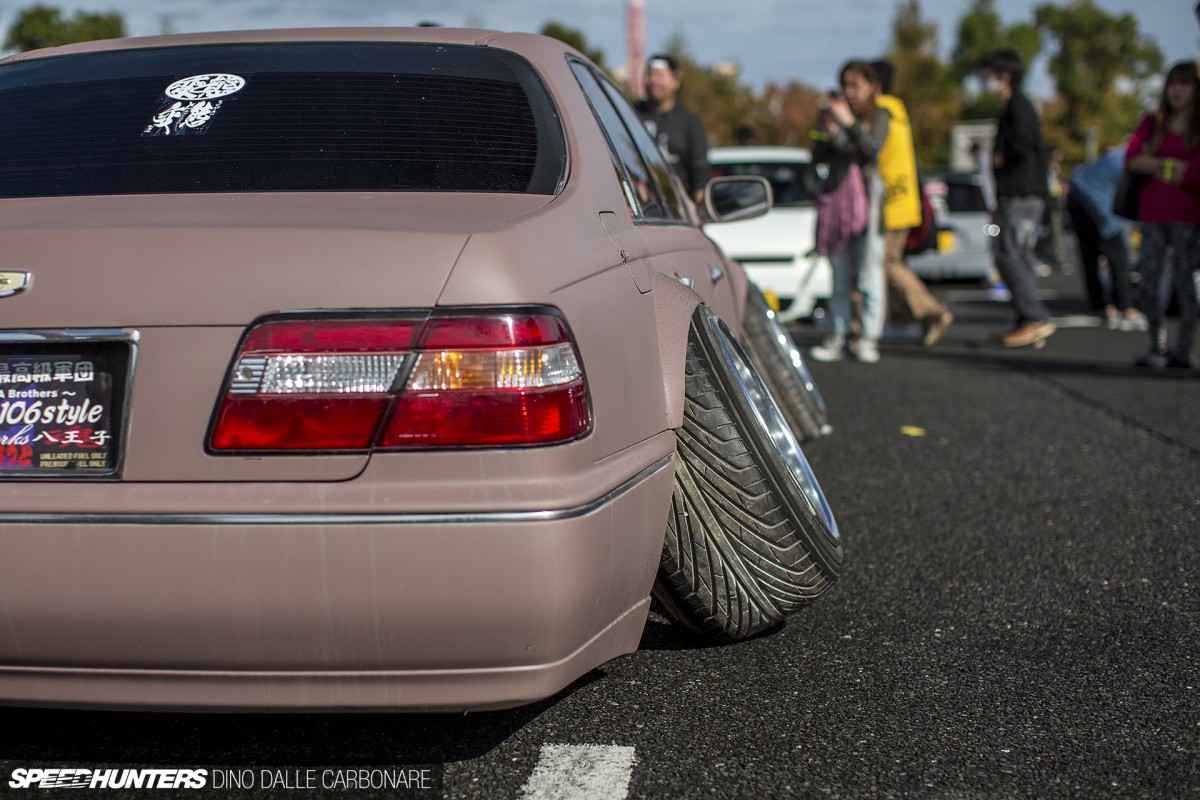 This Y33 Cima had a constant crowd around it at StanceNation Tokyo in Odaiba last weekend as people tried to get a closer look. We come across some crazy onikyan cars in Japan, but this is extreme!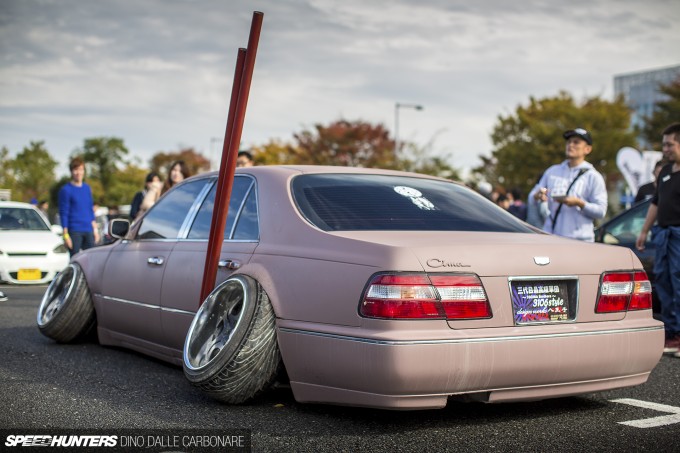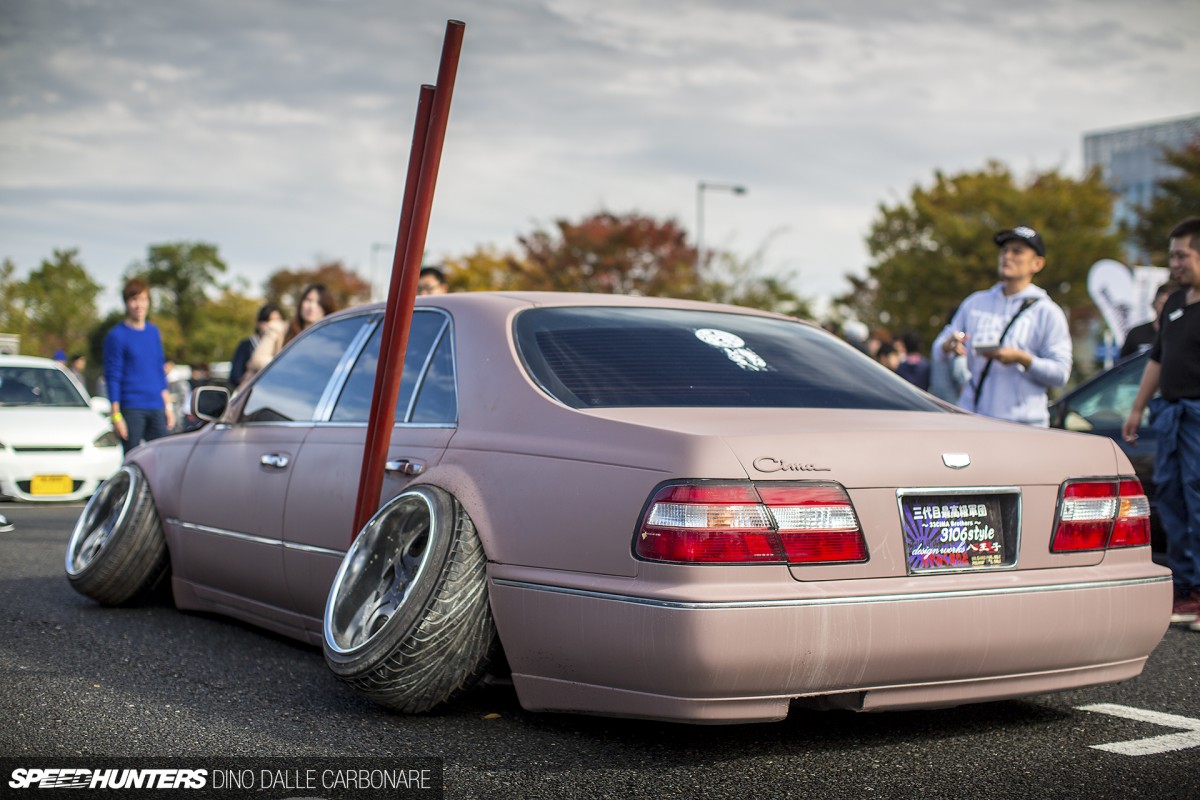 The side takeyari pipes are there because the Cima wouldn't look quite complete without the most bosozoku addition of them all.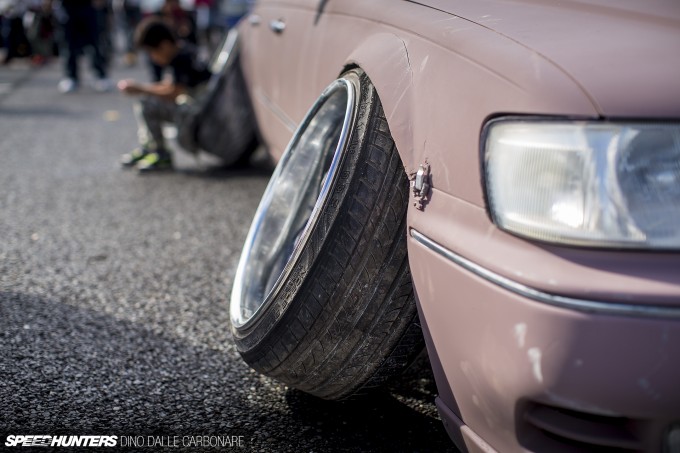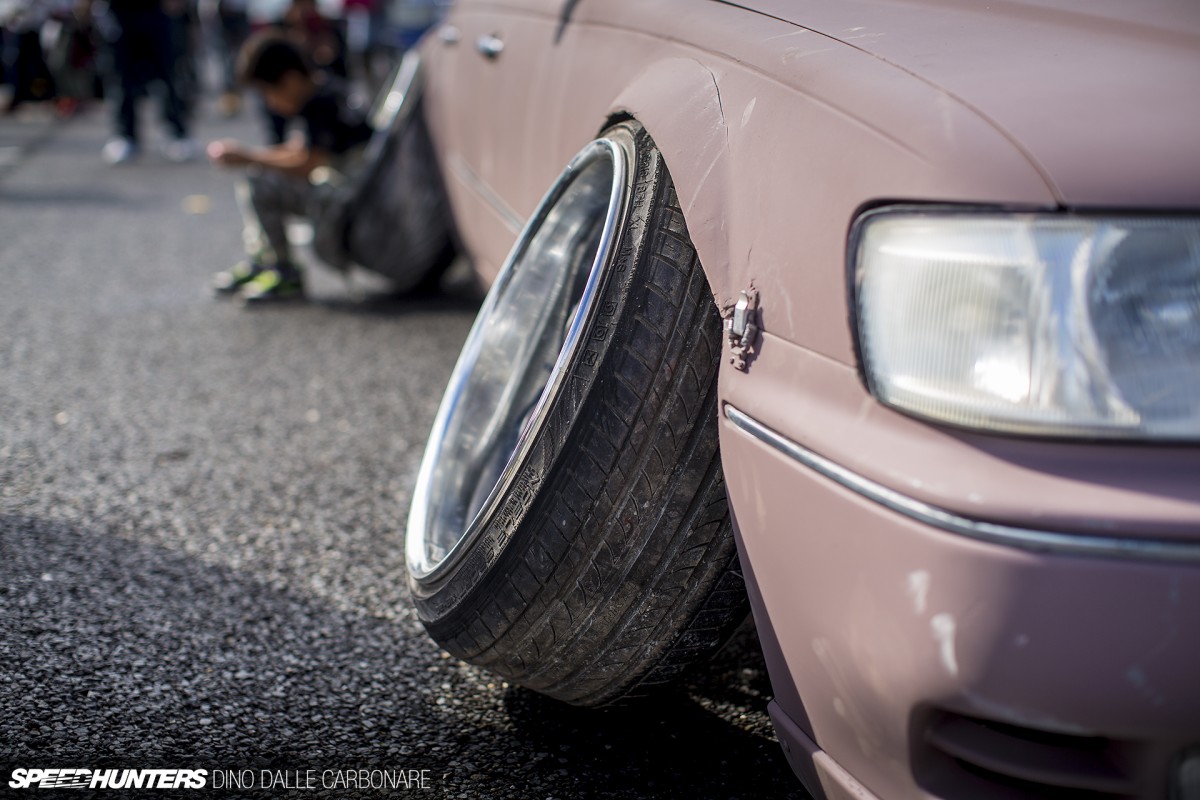 Don't feel angry at seeing this sort of thing though; this is just one guy attempting to enjoy cars in a new and funny way. I emphasise 'funny', because when I asked him what the purpose of all this was, he told me it was simply to make it as stupid as possible.
Sometimes it's best not to take things too seriously – refreshing is probably the best way to describe this creation, don't you think?
Dino Dalle Carbonare
Instagram: speedhunters_dino
dino@speedhunters.com