When we head out to an event like the Japanese Classic Car Show in Long Beach, we typically have our eyes open for cars that have been modified by their owners. The factory restorations are great to see, but for whatever reasons they often get overlooked in favor of the wilder stuff. This though, is a car I'll make an exception for.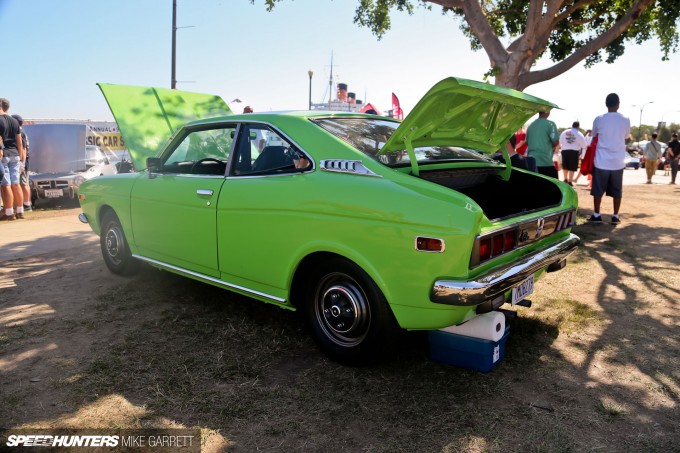 'What the hell is that?' you might be asking. Well, it's a Subaru – a 1973 Subaru GL to be exact. Aside from the occasional 360 microcar, Subarus are almost non-existent at JCCS or in the classic Japanese car scene in general. That's why it was so cool to see Mark Nakashima's bright green GL at the show.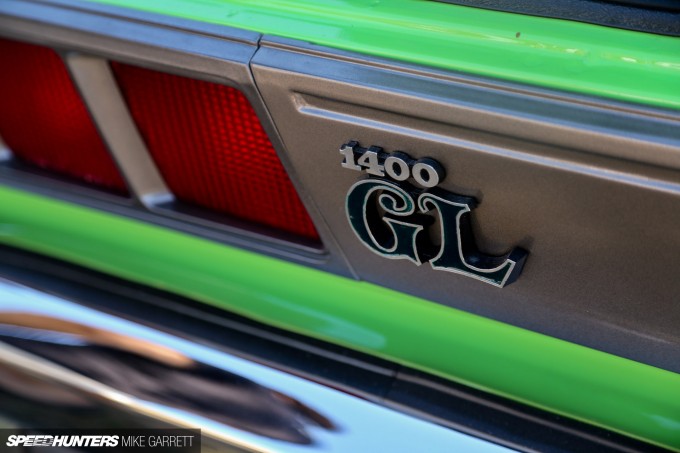 And not only is Mark's Subaru rare, he just completed a full rotisserie restoration on the little GL – something that took him six years to complete.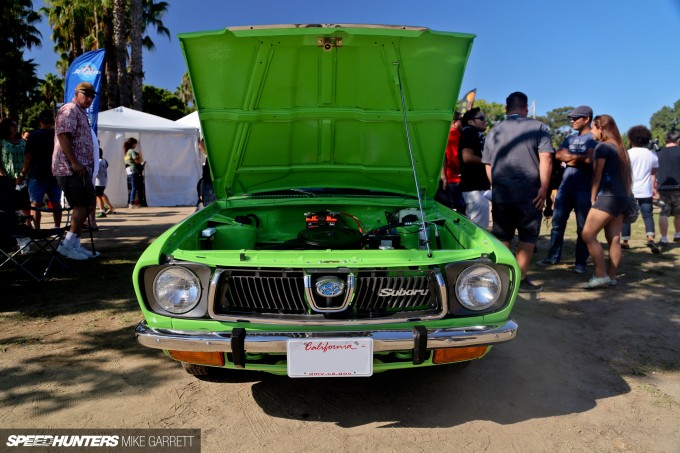 While some might question why anyone would put that much time and effort into an obscure Subaru from the early 1970s, the results speak for themselves. The car was getting a lot of attention at the show.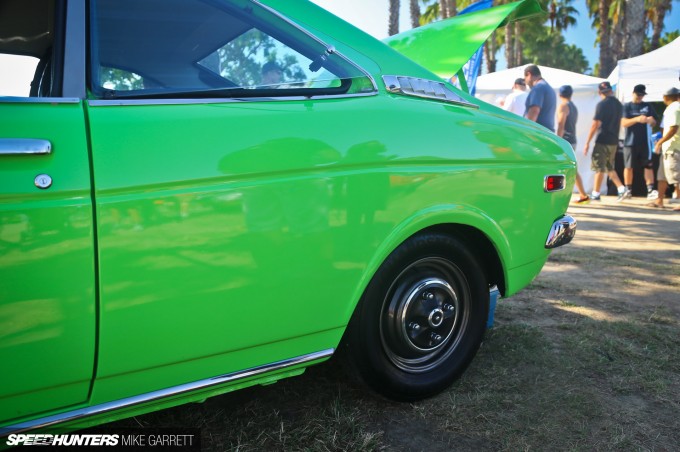 Despite its somewhat odd styling, the GL actually looks pretty cool; a long hood and short deck giving the two-door a sporty profile. The shape is reminiscent of other Japanese coupés of the era, but the Subaru stands out with its own distinct silhouette.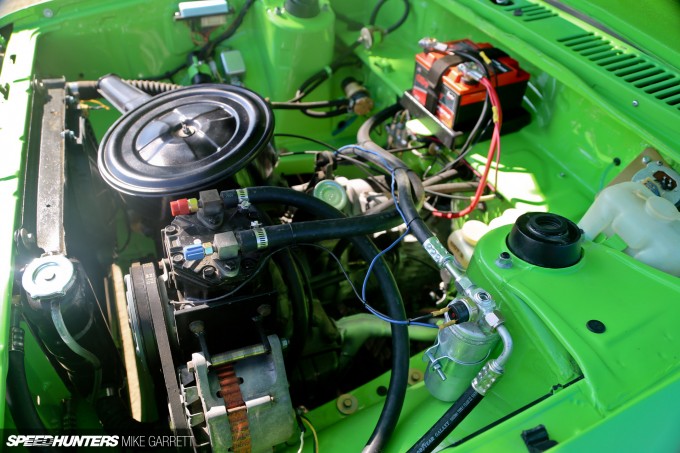 Powering Mark's car is 1,400cc EA63 flat-four which sits well forward in the engine bay. Later variants of the GL would eventually be offered with 4WD, but this one is front-wheel drive.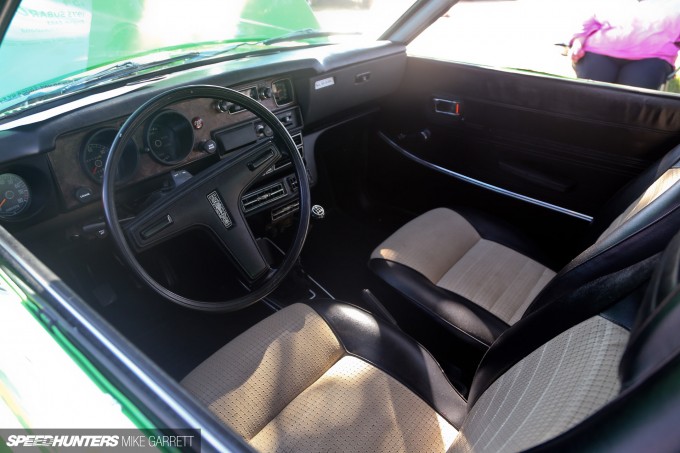 The boxer engine is mated to a 4-speed manual transmission, and the cockpit of the car looks exactly as it did in the showroom 42 years ago.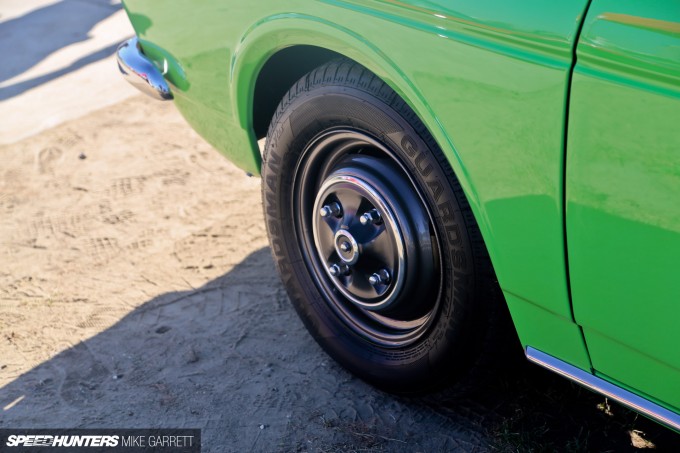 Of course, the entire car has been rebuilt to factory specs, right down to the original 13-inch steel wheels which actually look cool in my opinion.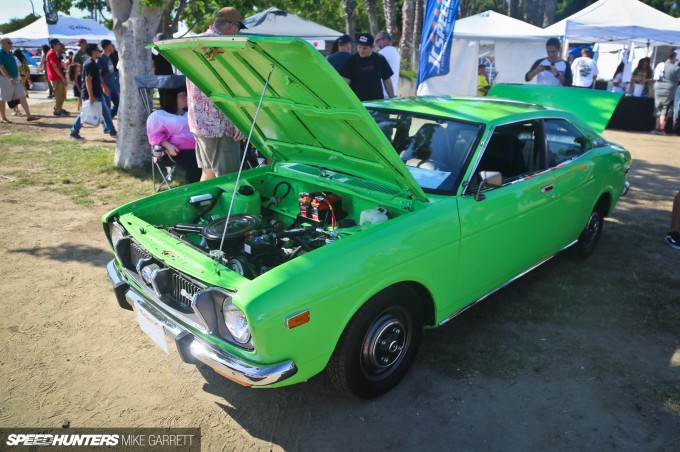 It might be a little unconventional, but without experimenting with cars like the GL it's doubtful Subaru would have gone on to such success with the Legacy and Impreza in the decades that followed. Mark's car is just another one of the great historical machines you'll find at JCCS every year.
Mike Garrett
Instagram: japanifornia_media
mike@speedhunters.com