While everyone seems to lust over the far more boxy-looking Hakosuka, I've always had a rather soft spot for the Ken & Mary model, or Kenmeri as it's usually referred to in Japan. This generation of the Skyline was pretty long-lived, released in 1972 and updated through until 1978 when the C210 'Japan' model made its debut.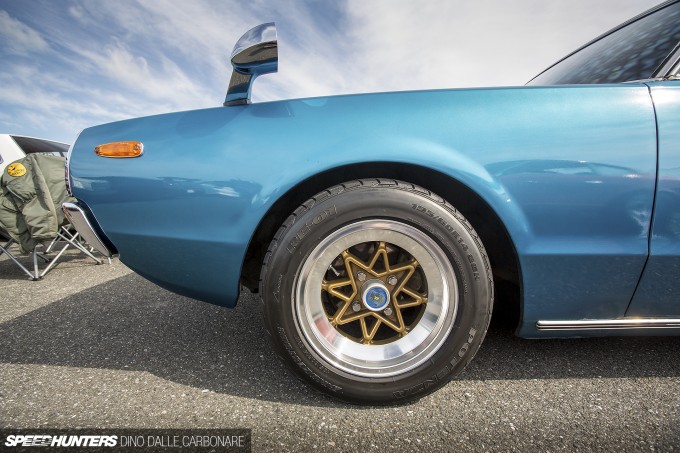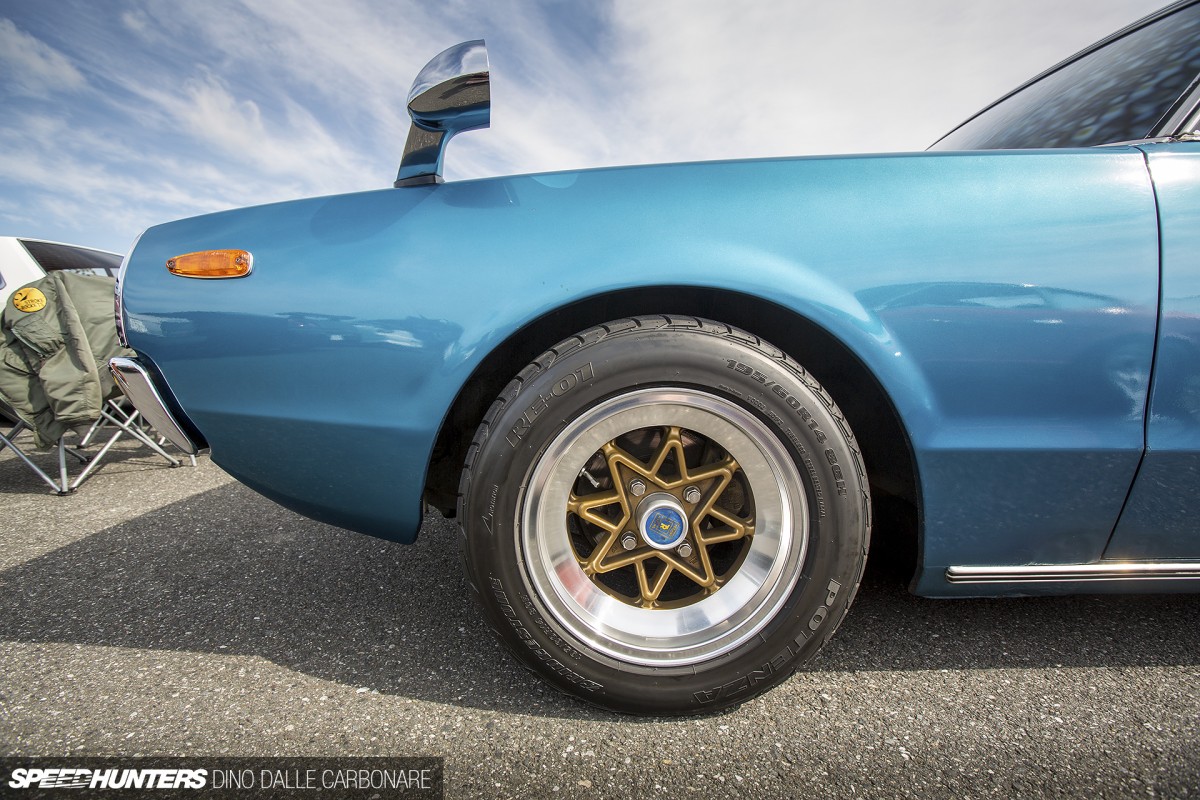 What does it for me is the proper coupé silhouette dotted with details borrowed from '70s American muscle cars. Plus, when I come across one this clean, lowered on a set of vintage JDM wheels like these super-cool 14-inch Techno Racing numbers, well… I lose it.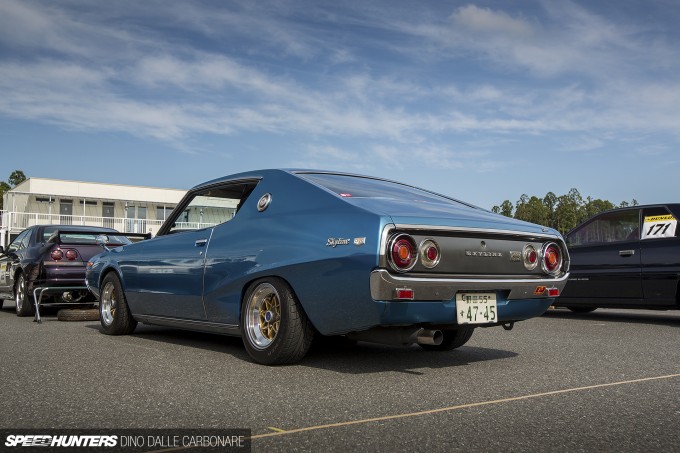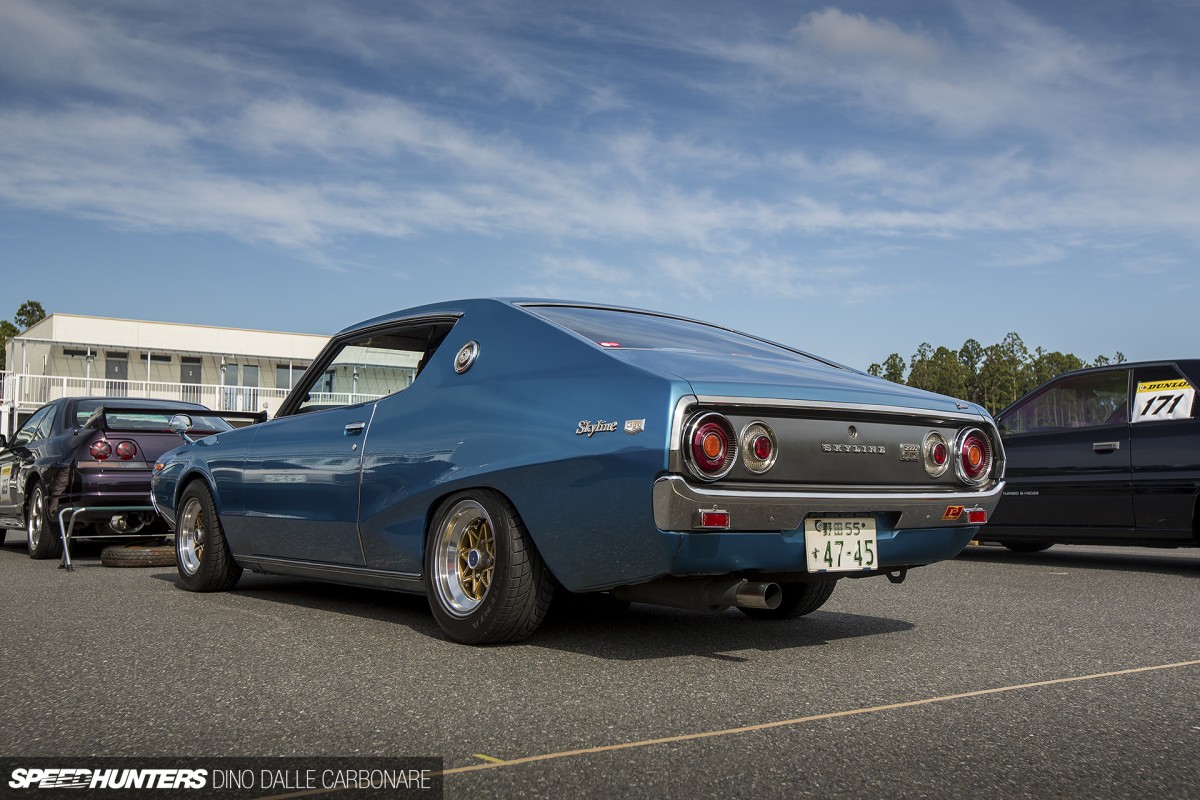 Seriously, just look at that rear end! Of course, the Kenmeri was the first Skyline to sport the iconic round 'afterburner' taillights that are now an instant calling card for the daddy of them all, the GT-R.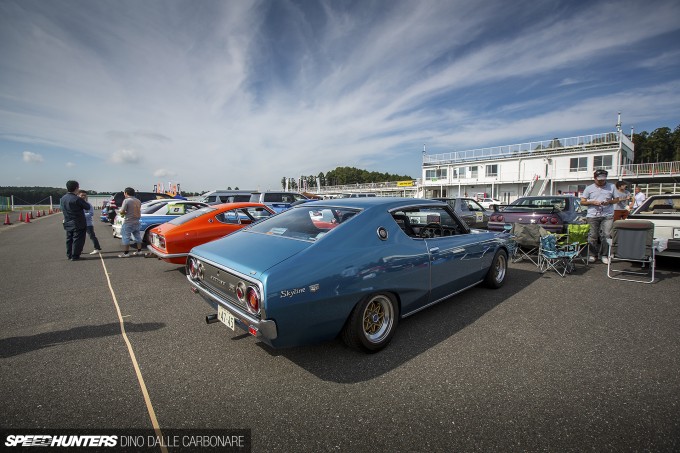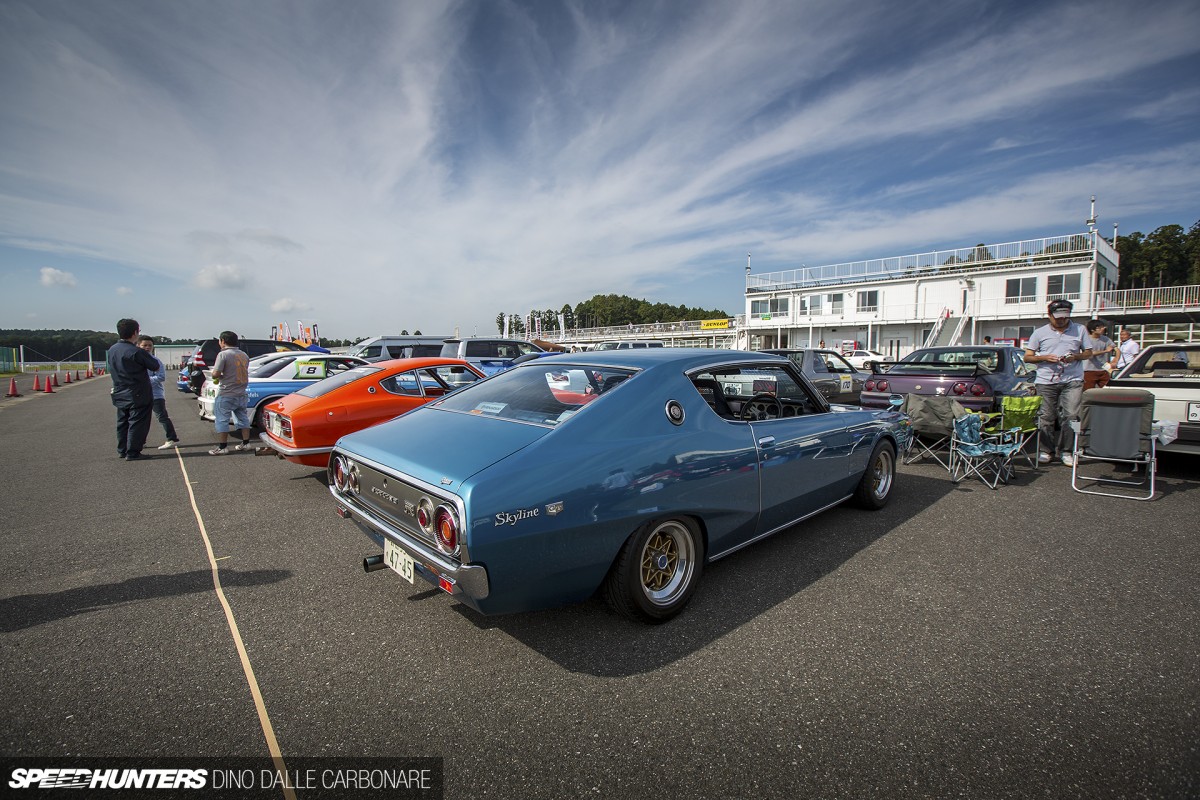 One styling aspect of the C110 I've always really liked is the pronounced swage line that forms and extends over the rear wheel arch. It's something that Nissan sort of carried over into the C210, but it just never looked quite as good on that boxier shape.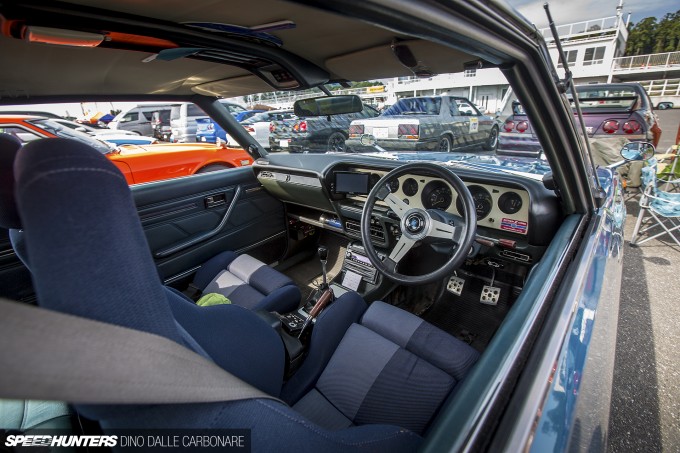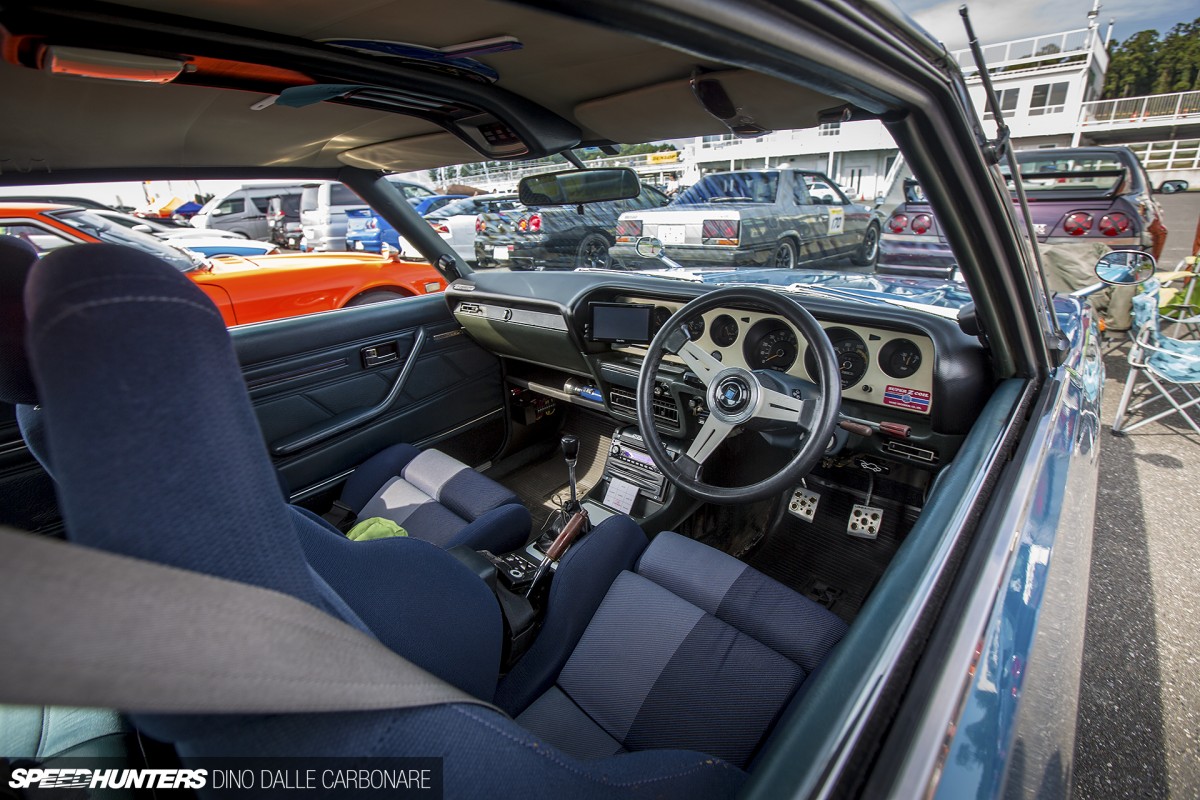 This particular 2000 GT-X that I came across at the recent Nissan Matsuri has been very well cared and restored over the years.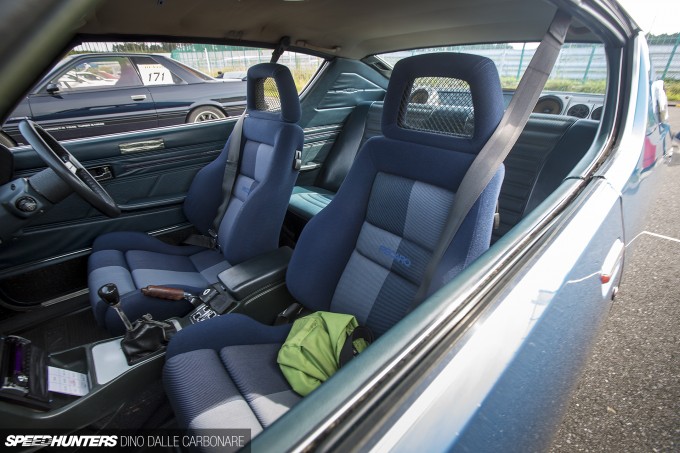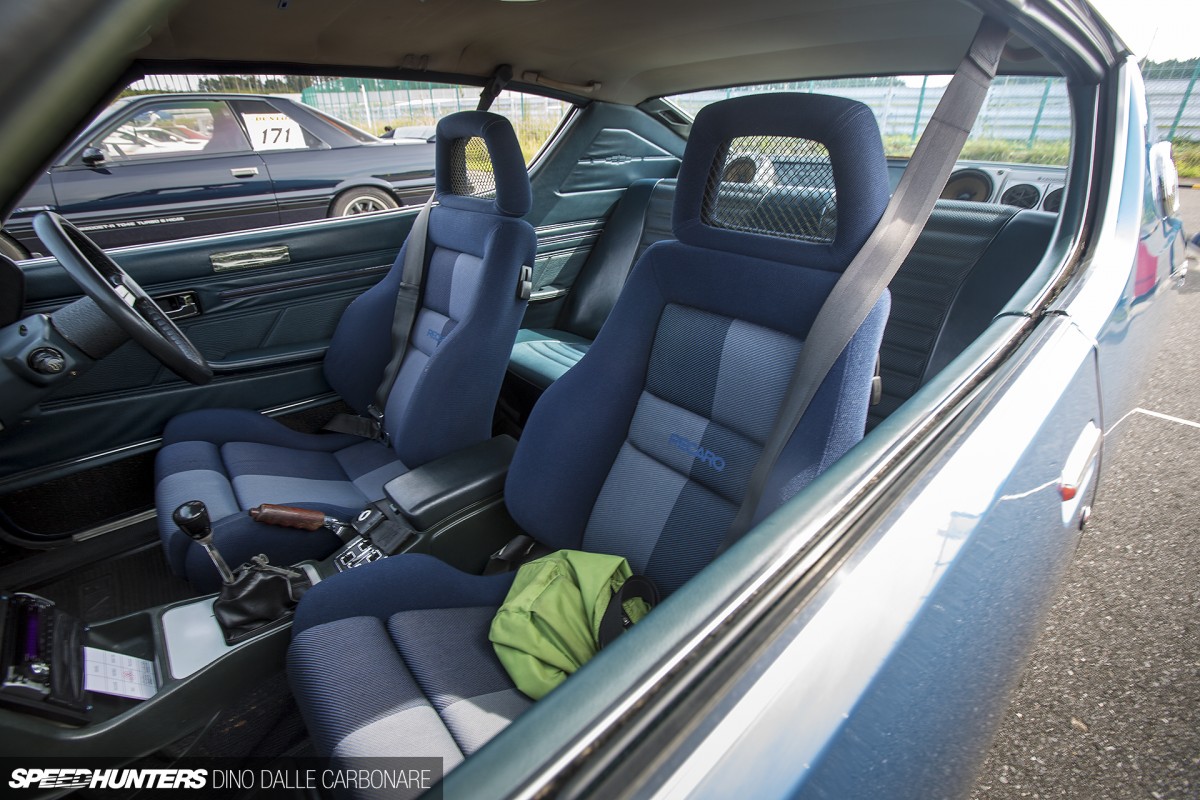 The interior features the somewhat rare light blue trim option and the owner has dumped the stock seats for a pair of '80s Recaros.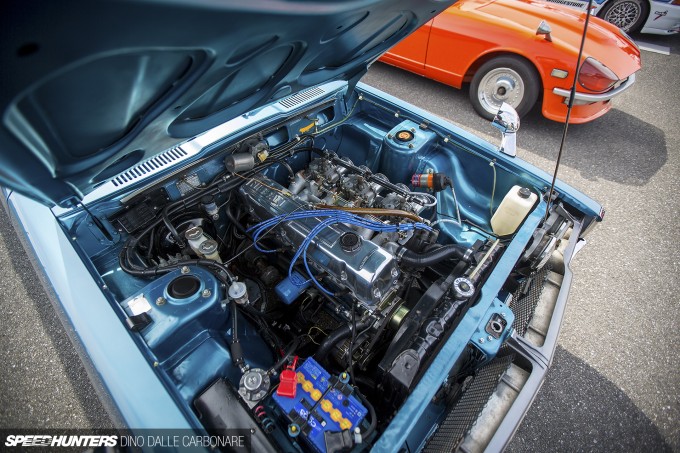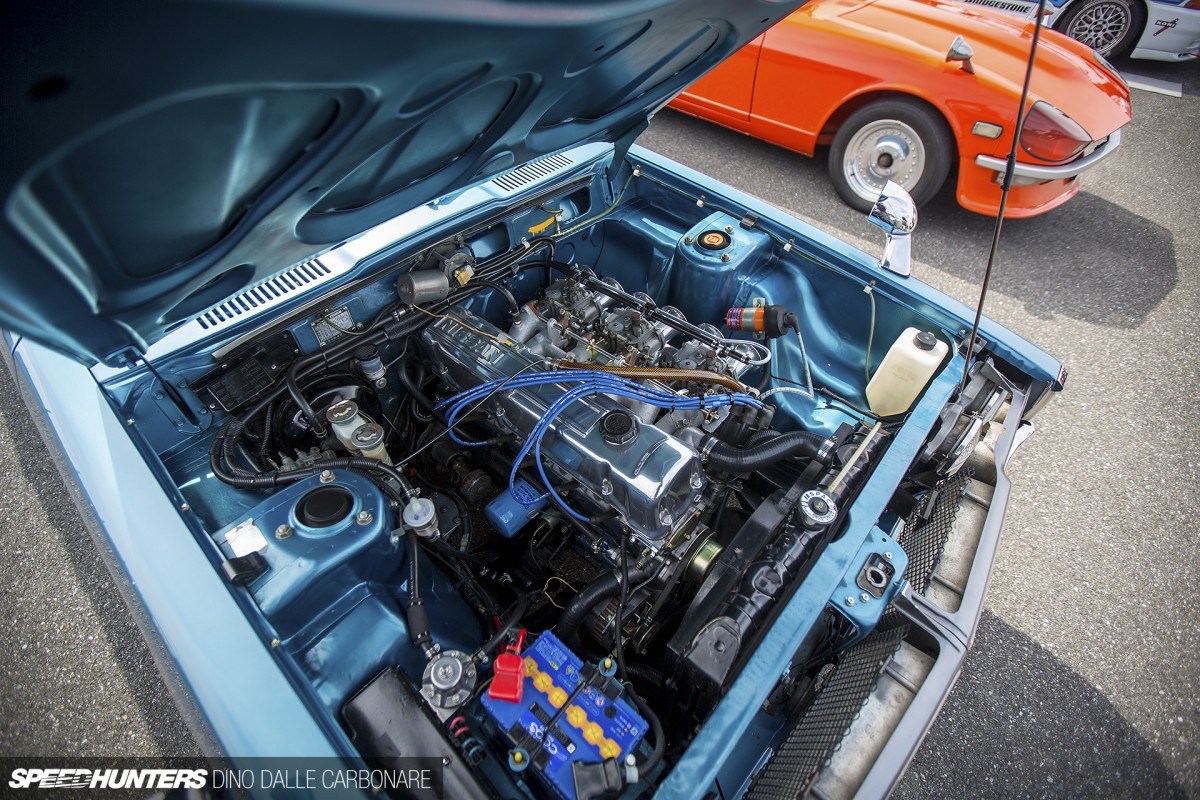 At the business end, the stock L20 motor is long gone. As is often the case with many Nissans of this vintage, a bigger capacity and massively tuneable L28 has been swapped in.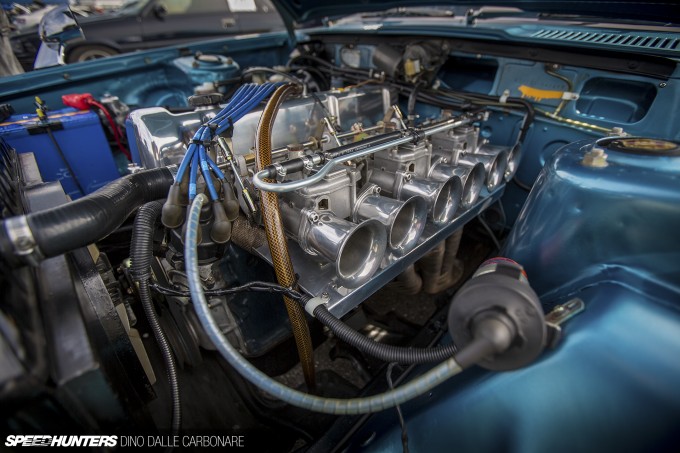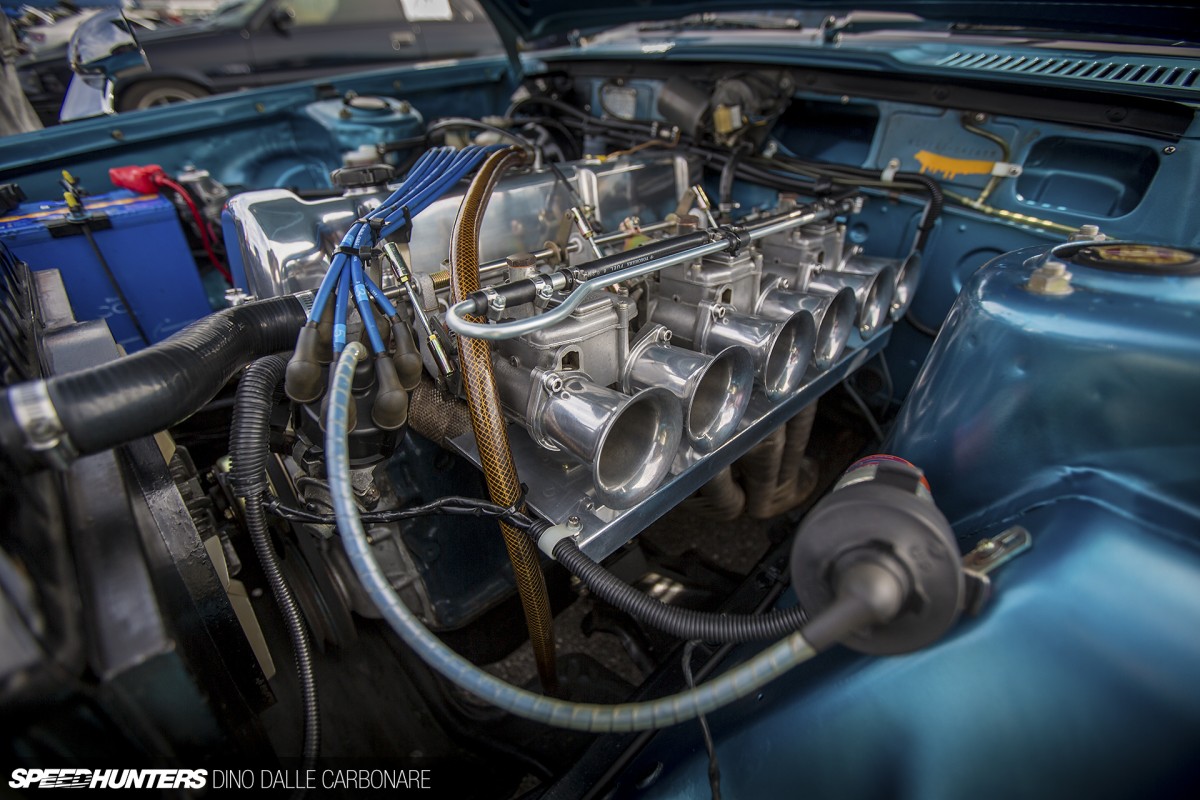 Throw in some decently sized carburetors and a lumpy cam and it will reward you with decent power and a strong mid-range, plus it sounds awesome singing through an open exhaust as this 110 did.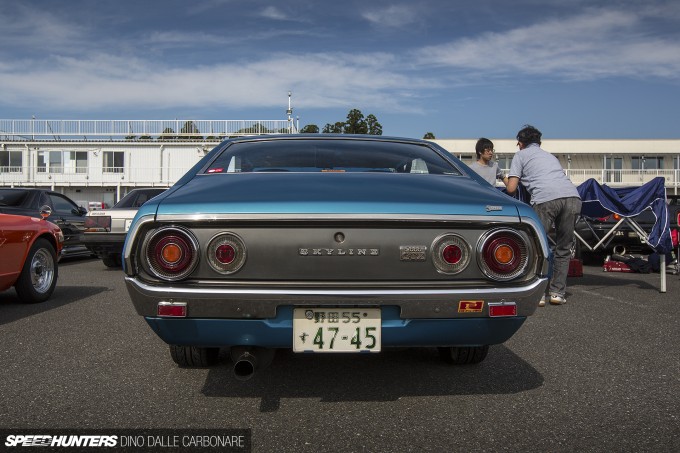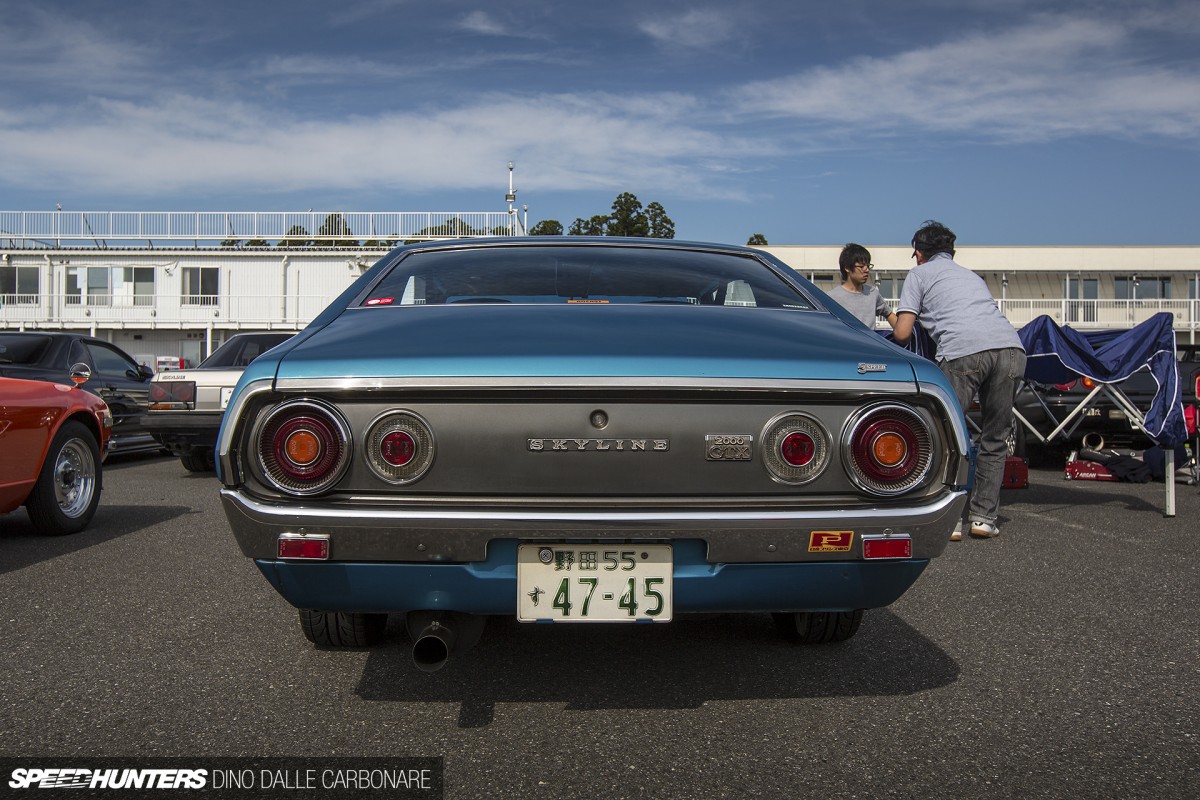 If it's the Hakosuka that does it for you – great. For me, it will always be the Kenmeri that I'd take home!
Dino Dalle Carbonare
Instagram: speedhunters_dino
dino@speedhunters.com