When you think of the cars most commonly associated with Japan's shakotan and modified kyusha culture, there are several models that come to mind. The Nissan Skyline of course, along with its cousin the Fairlady Z. Then there's the Toyota Celica, the Mark II, the Mazda RX-7, plus a number of other domestic sports cars and sedans from the '70s and '80s.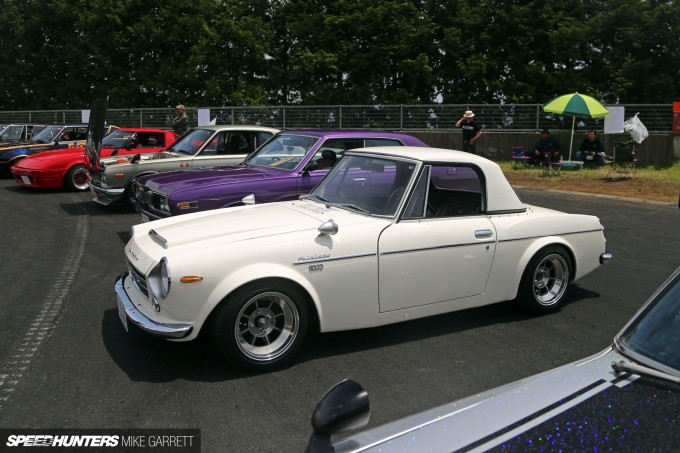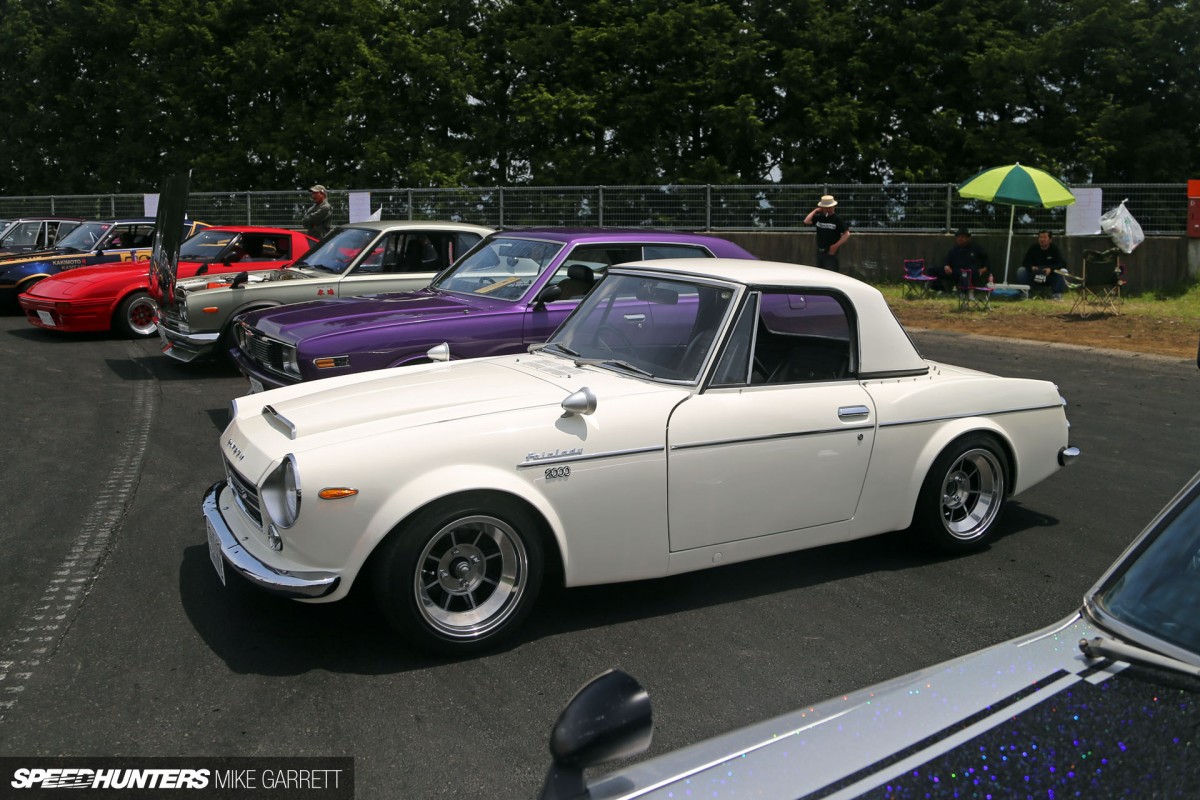 Yet despite its importance to the history of Japanese sports cars, the Datsun Fairlady Roadster is not a model you often see involved with this movement. That's why I was very surprised to find this little 2000 Roadster parked amongst a group of two and four-wheeled kyusha during a gathering at Fuji Speedway earlier this year.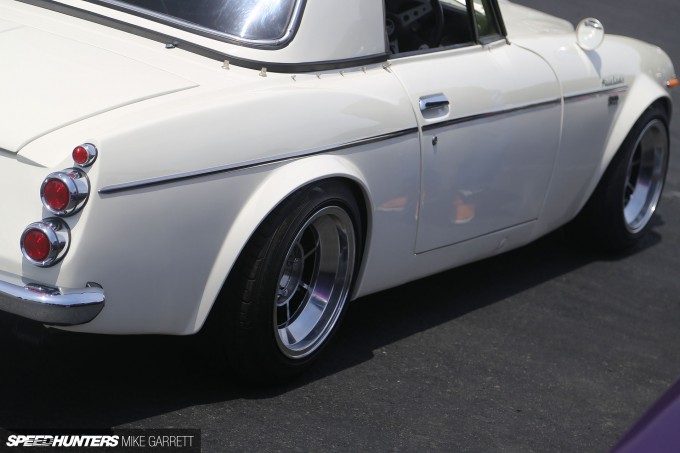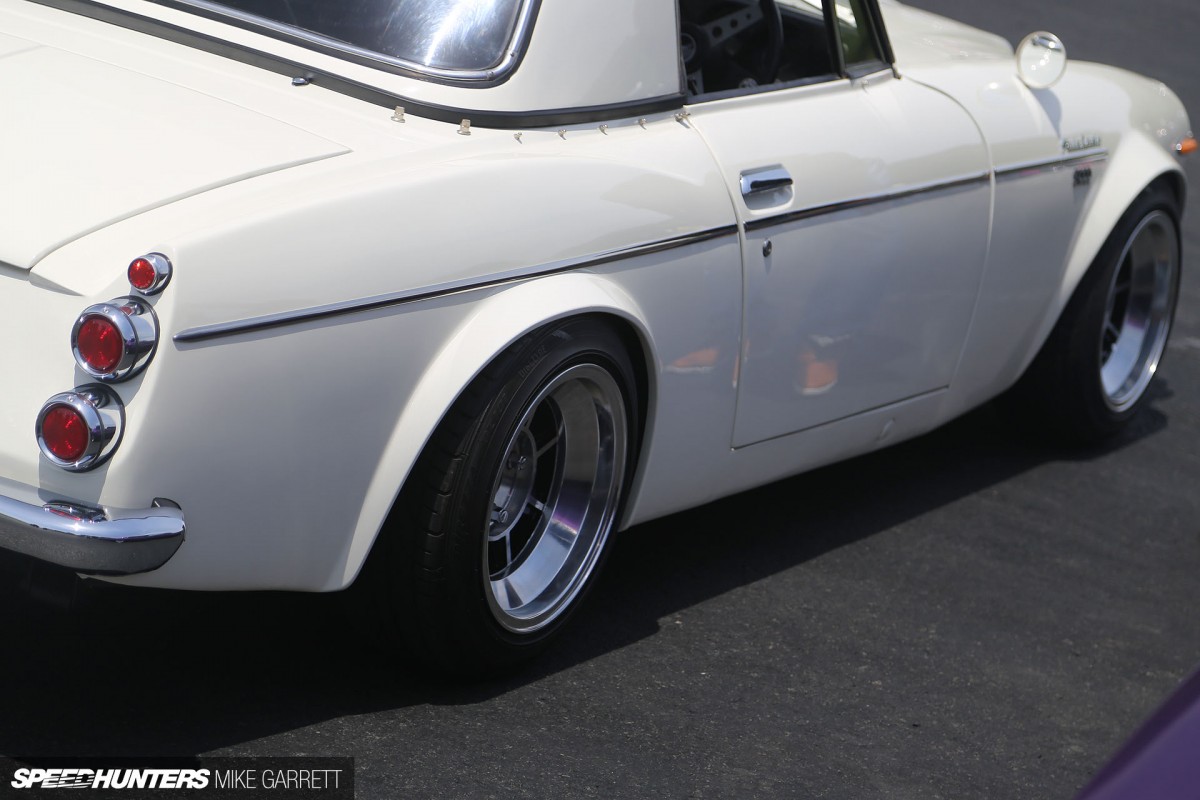 With its elegant 1960s sports car inspired looks, the Datsun Roadster isn't commonly associated with the wide fenders, slammed ride heights and overt paint jobs of the shakotan scene, but this car manages to fit in perfectly.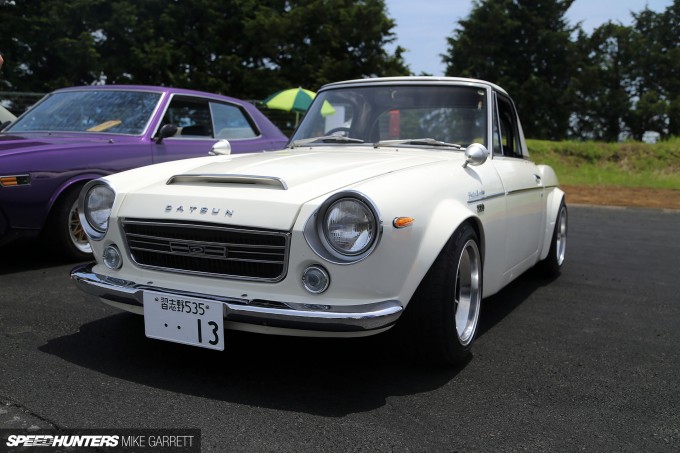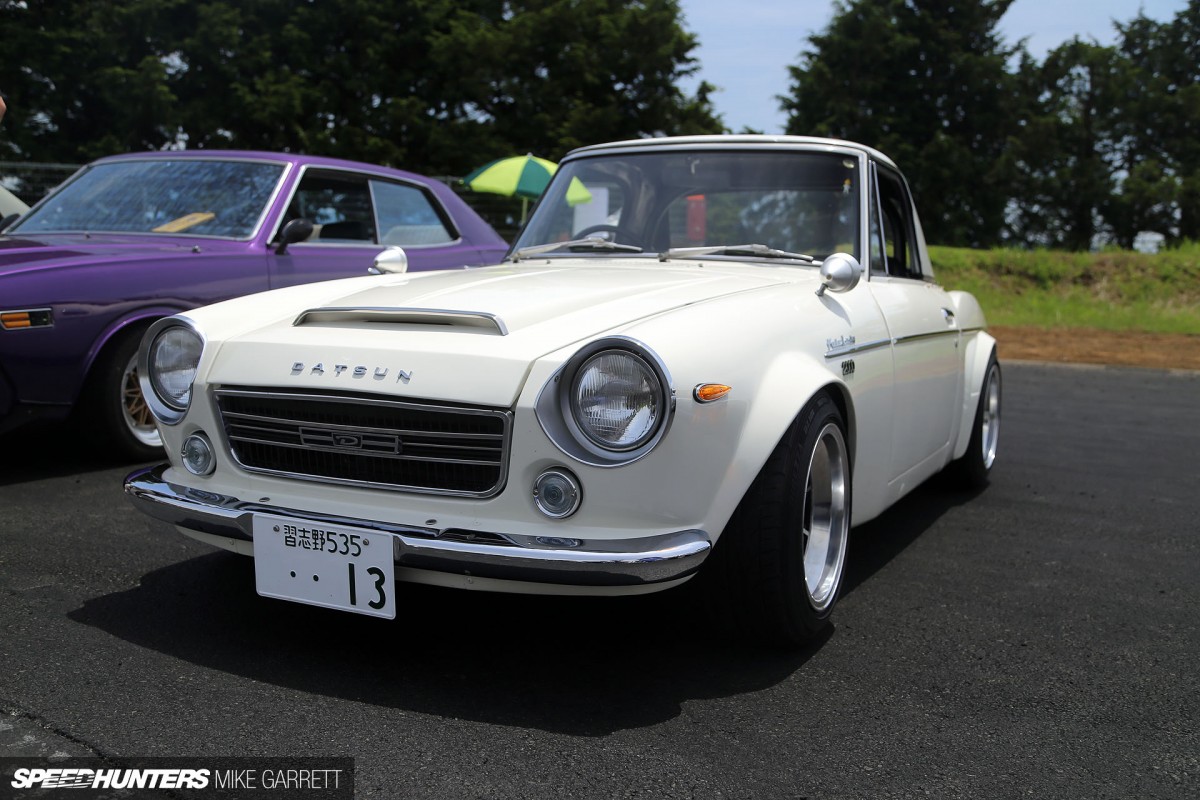 The owner has given the loveable little Fairlady some proper attitude with a choice set of wheels, some subtle body work and an aggressive suspension setup. Best of all, the modifications come across totally natural.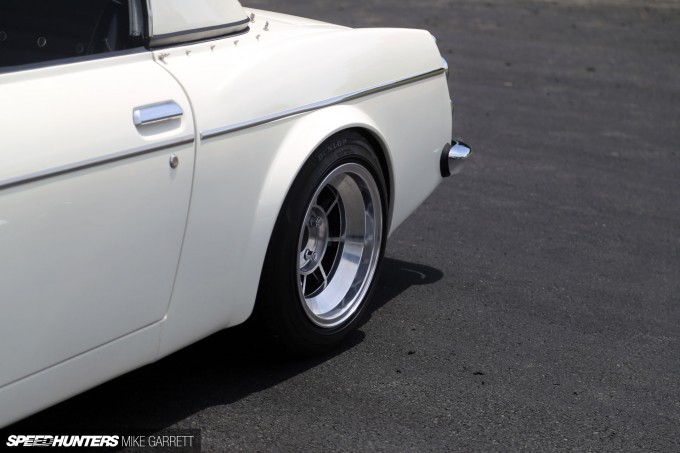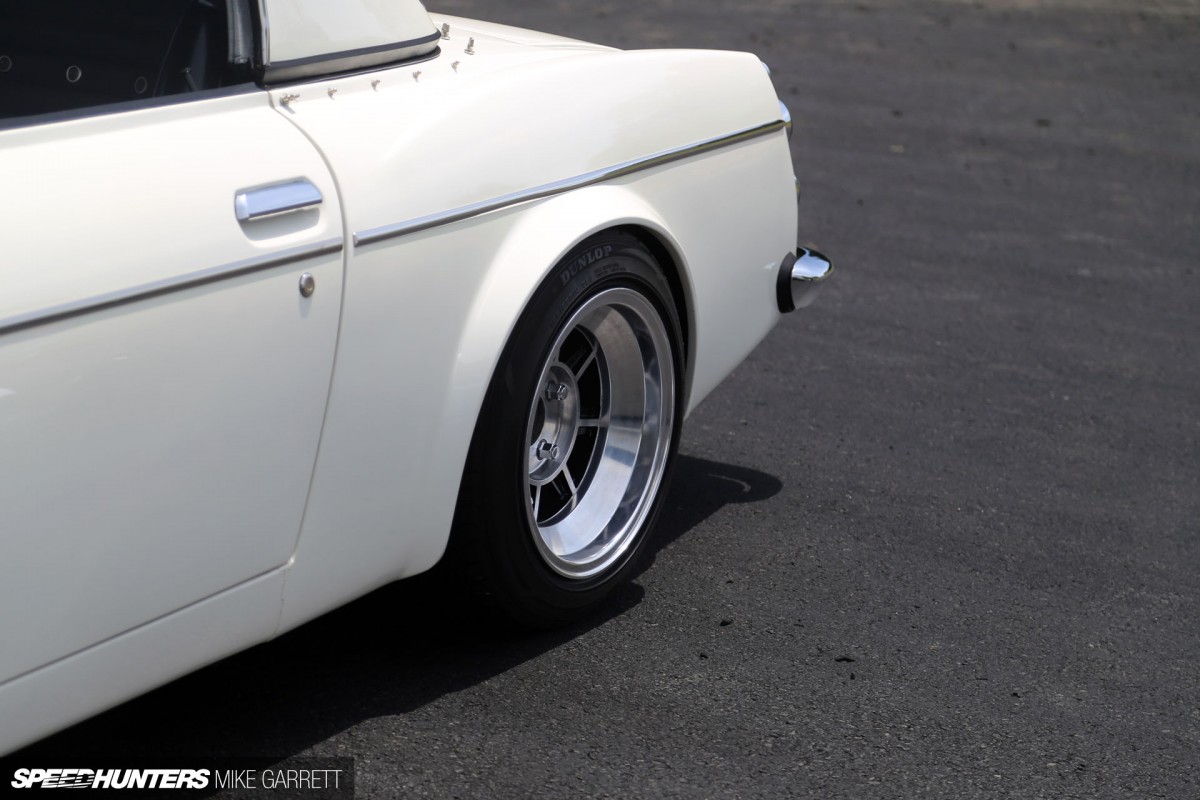 You can't just throw a bunch of stuff at a car like this and expect it to work, so great attention to detail was needed for the body work. Rather than the bolt-on style over-fenders you see on most kyusha builds, the arches of the Datsun have been perfectly flared to accommodate wheels and tires much larger than what the stock fenders could hold.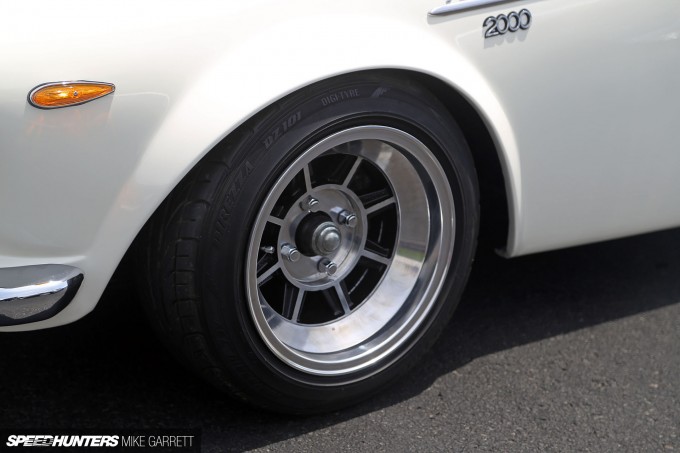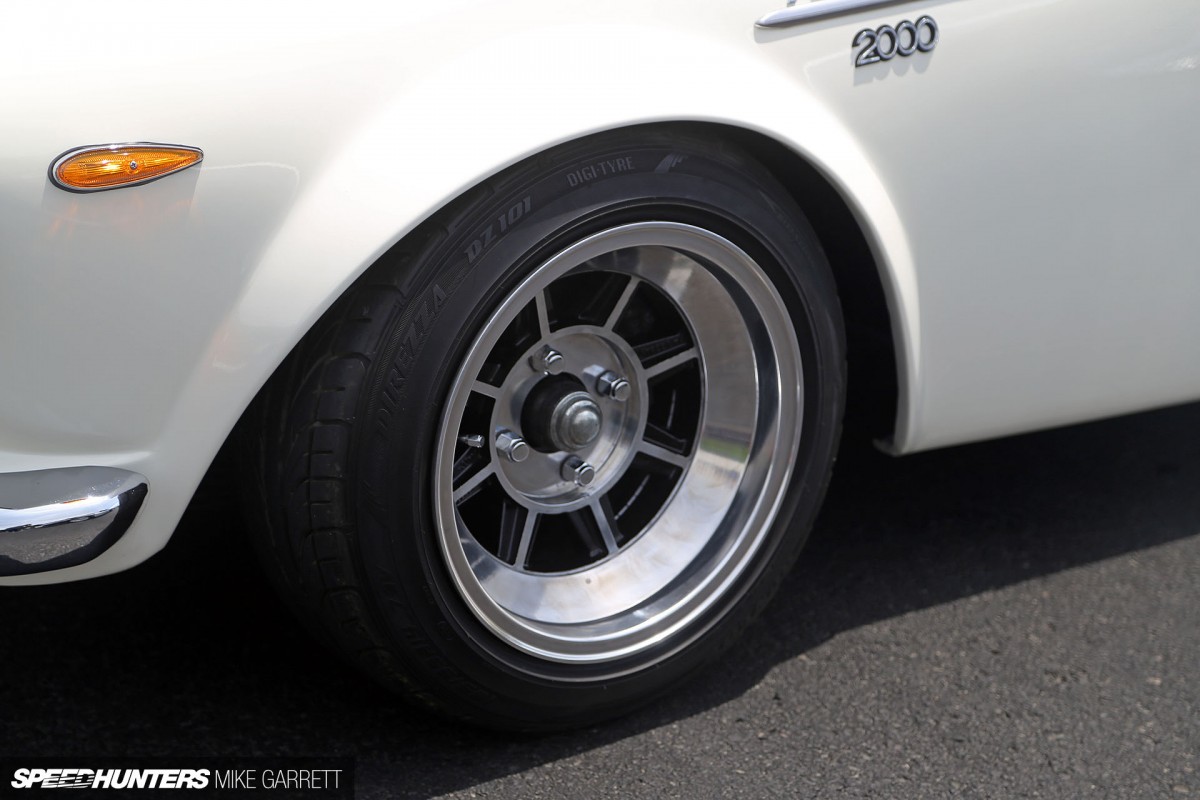 And the fenders are filled up beautifully with a set of Hayashi Street wheels that look brand new, wrapped in modern Dunlop rubber with the perfect amount of stretch.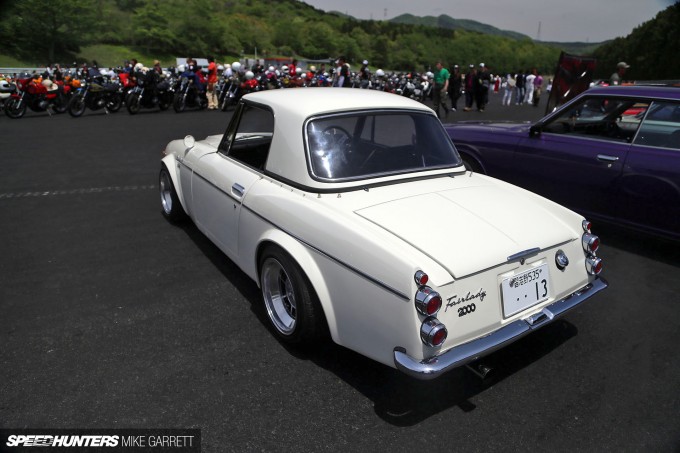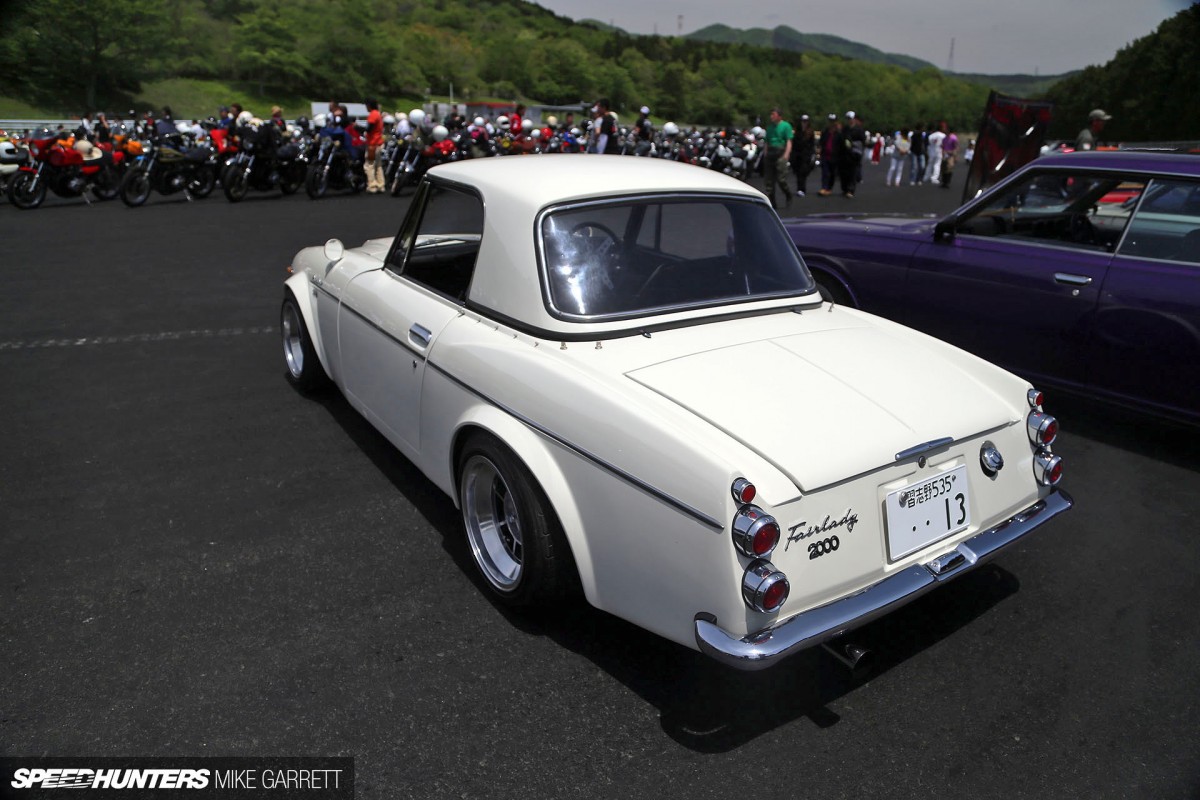 Combined with an aggressive but functional ride height, a factory hard top and a set of bullet-style mirrors, you've got one of the most attractive looking Fairlady Roadsters I've ever seen.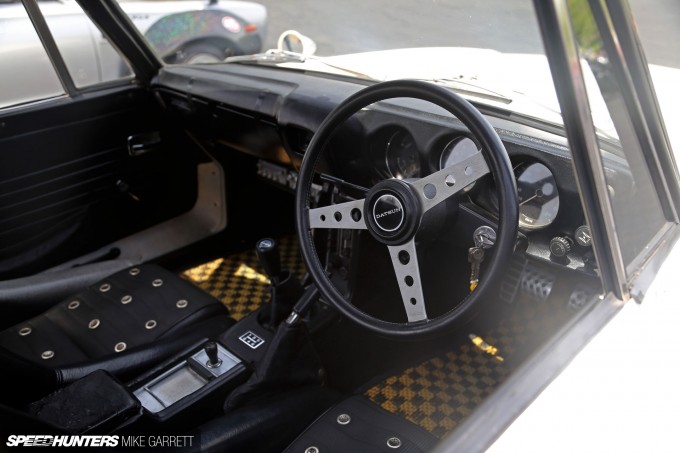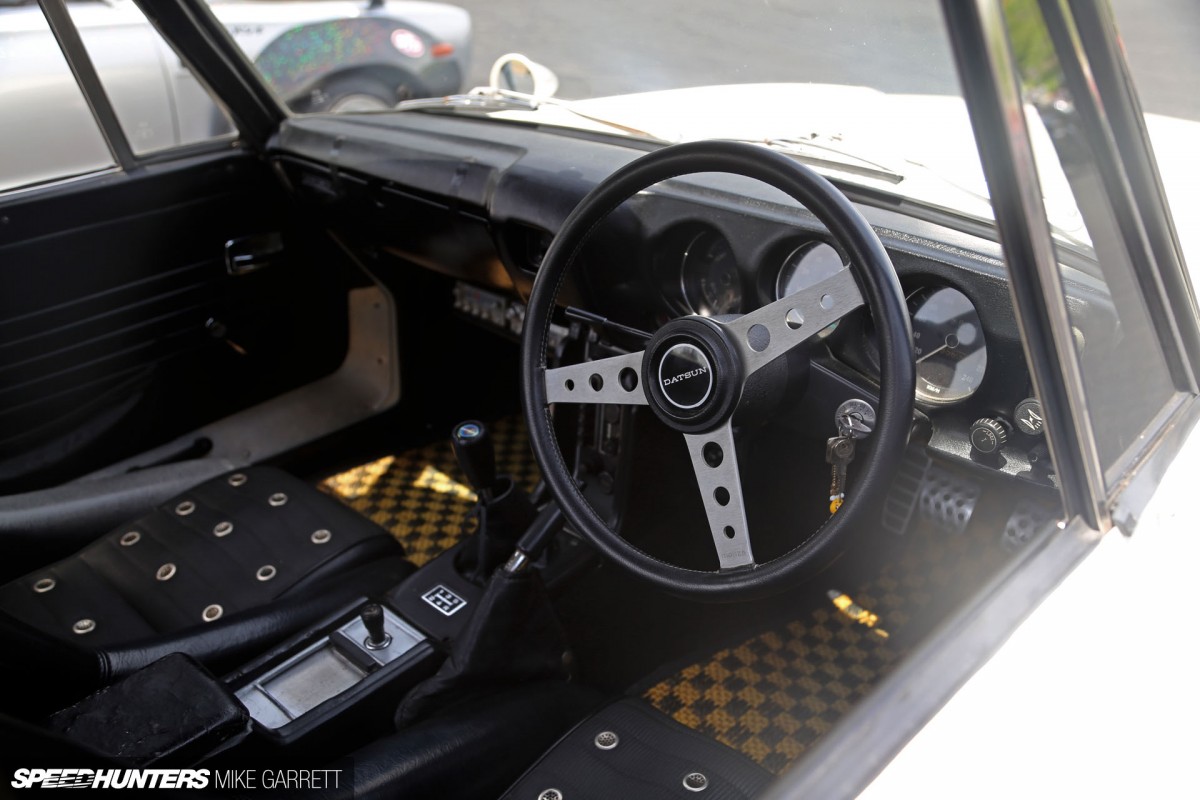 It's the same story inside. Peek into the cockpit and you'll find a pair of old school bucket seats, a period correct steering wheel and requisite checker pattern floor mats.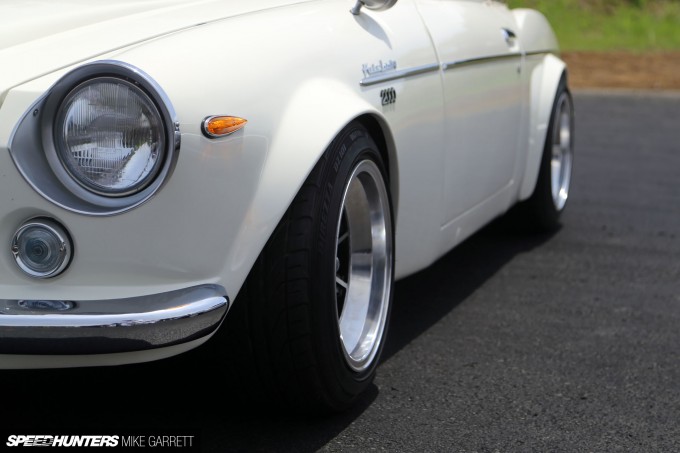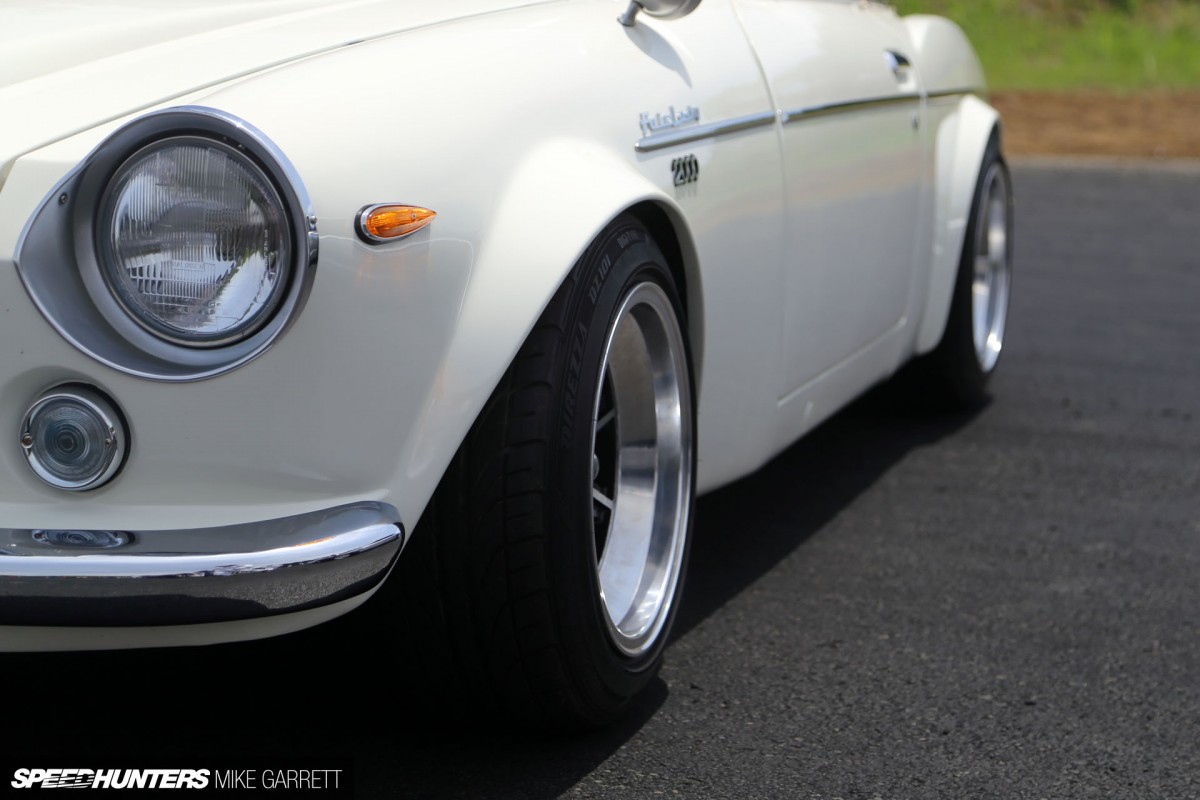 With the ideal blend of period charm, attention to detail and a street racer touch, this vintage Datsun presses all the right buttons for me. I really hope we'll see more Roadster builds like this one start to pop up around the world.
Mike Garrett
Instagram: japanifornia_media
mike@speedhunters.com