"Pssst… Come here. Quiet. This is a secret. Have a look at this, but don't tell anyone."
That's what a guy at the Nissan Matsuri at Sodegaura came up and whispered, while leading me towards a red HR31 Skyline in the distance. I didn't hesitate to follow, but in my head I was thinking, 'what the hell is this guy on about?!'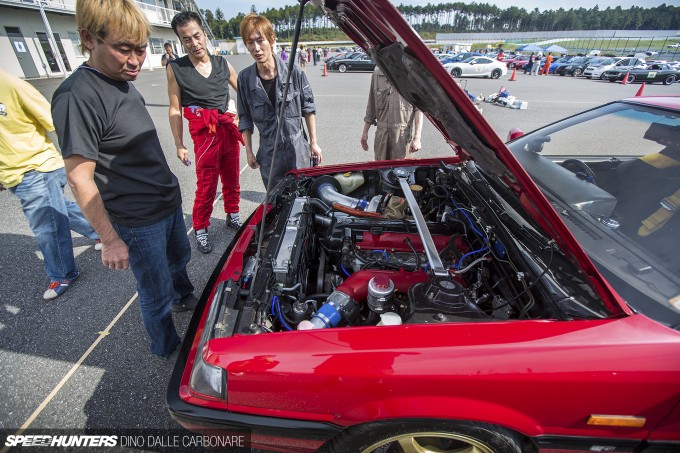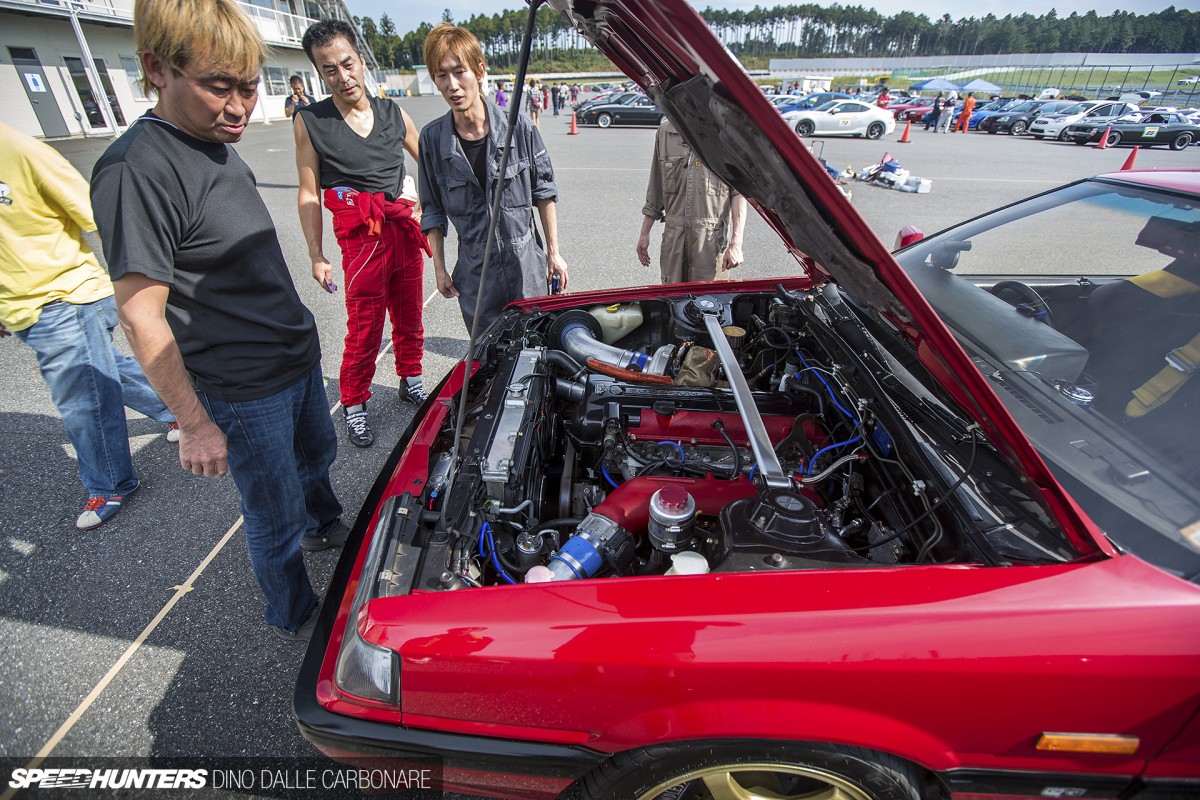 As we arrived at the red Skyline, he prompted his friend to open the bonnet and reveal what the whole point of his rather funny introduction to the car was. Yep, I was looking at a Toyota 2JZ-GTE-powered HR31 at a Nissan-only event…
I've seen my fair share of 2JZ swaps over the years, but given the location and the event, this may be the most comical. But rest assured, there's nothing to laugh about here, and the more I looked over the Skyline, the more it impressed.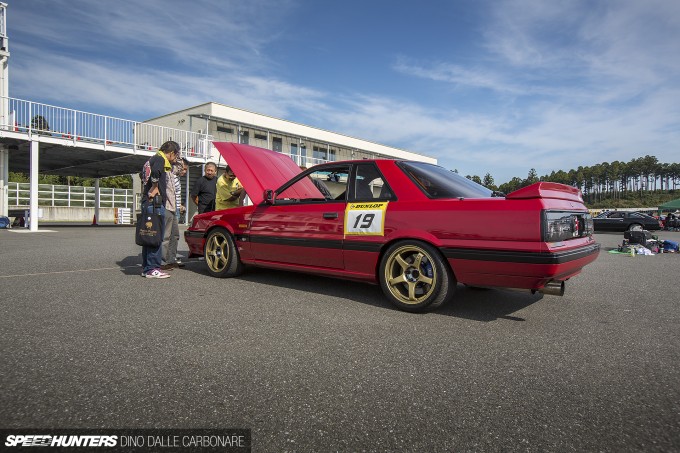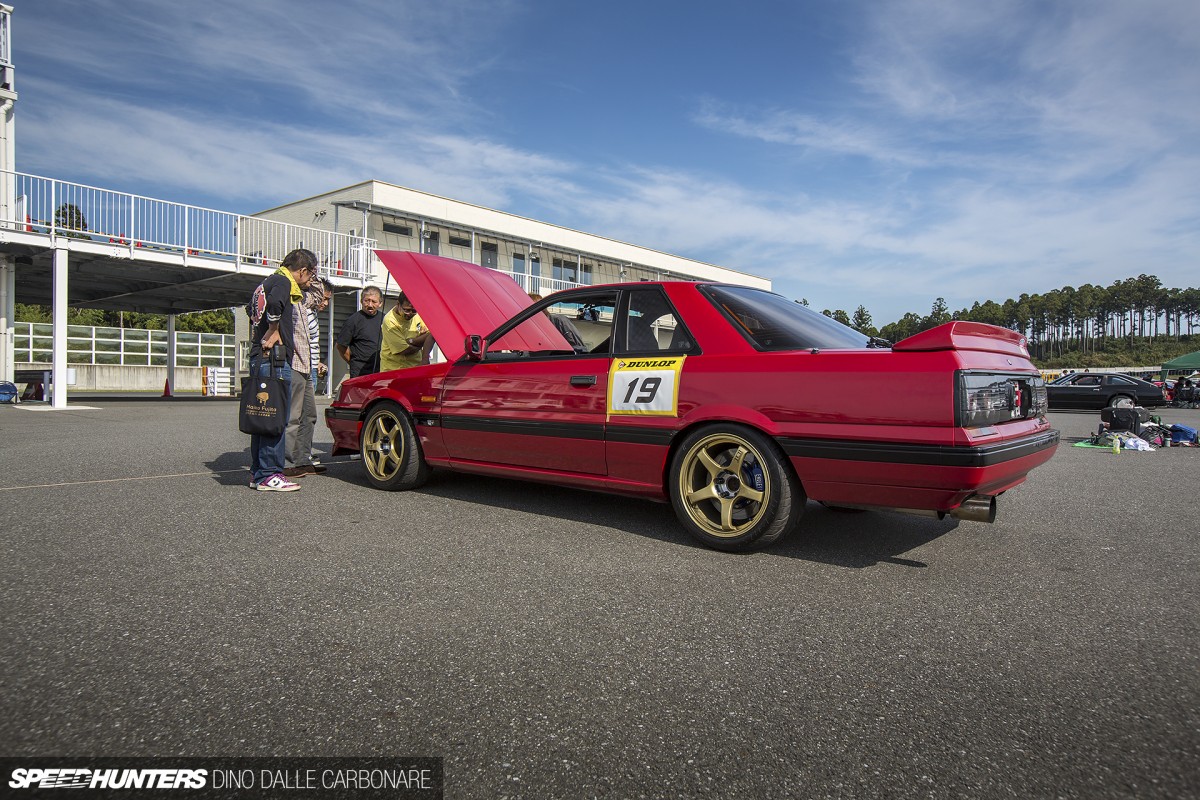 Menacing idle aside, it would be next to impossible to figure out the little secret this car hides if all you had to go by was the way it looks. Granted, it's a superb example of a well-executed R31, but its exterior appearance doesn't really give too much away.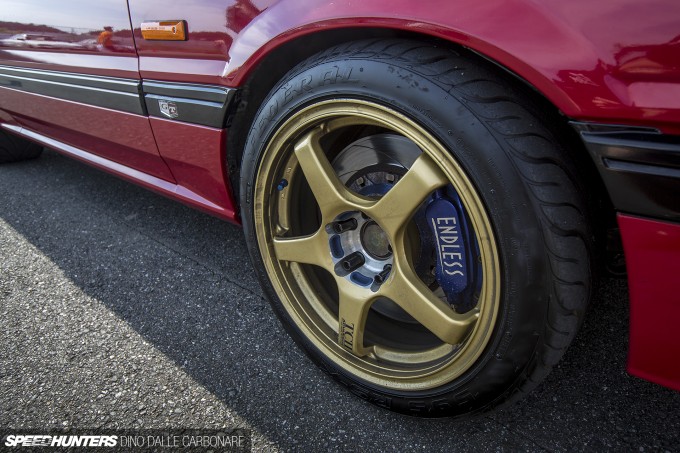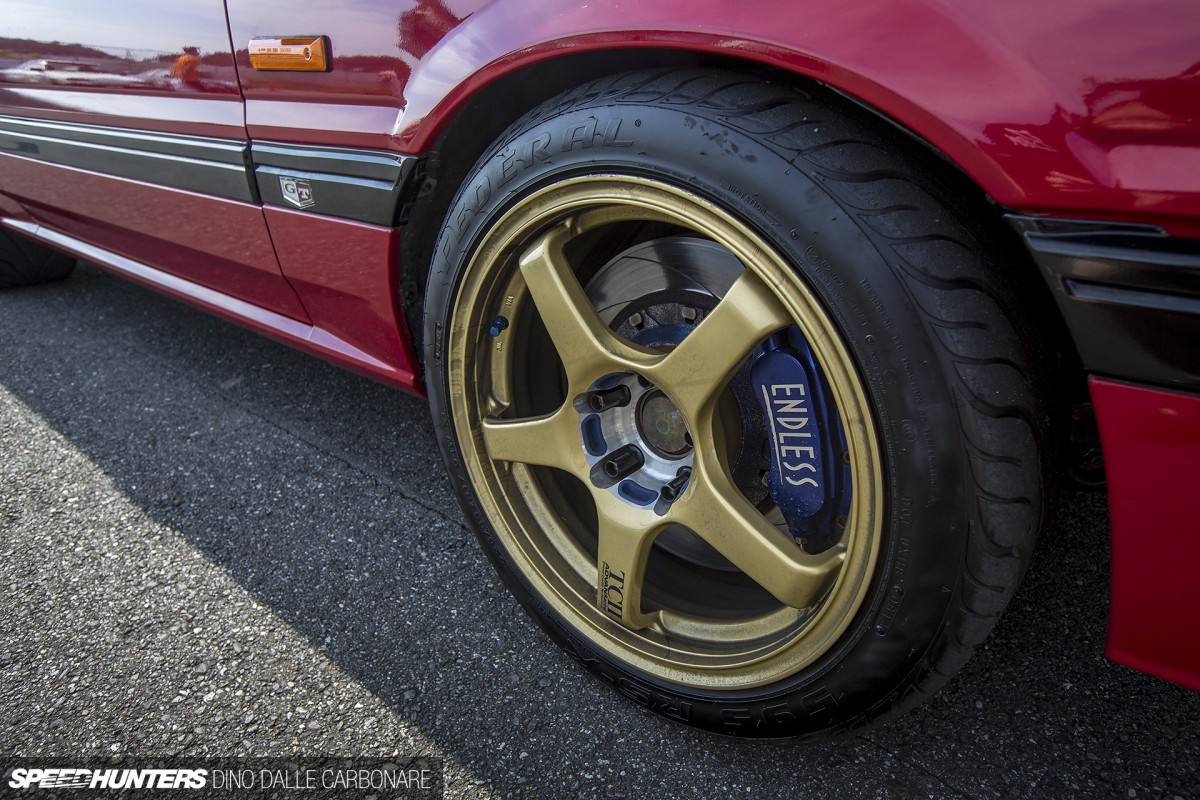 Maybe the beefy Endless brake setup with 6-pot calipers at the front and 4-pots at the rear could be a bit of a hint, I guess.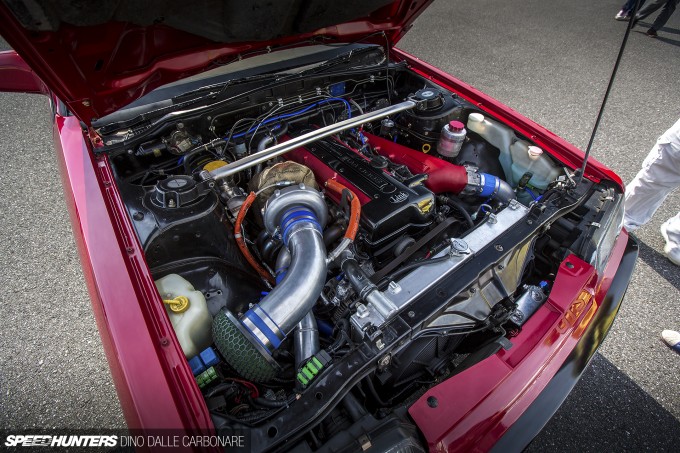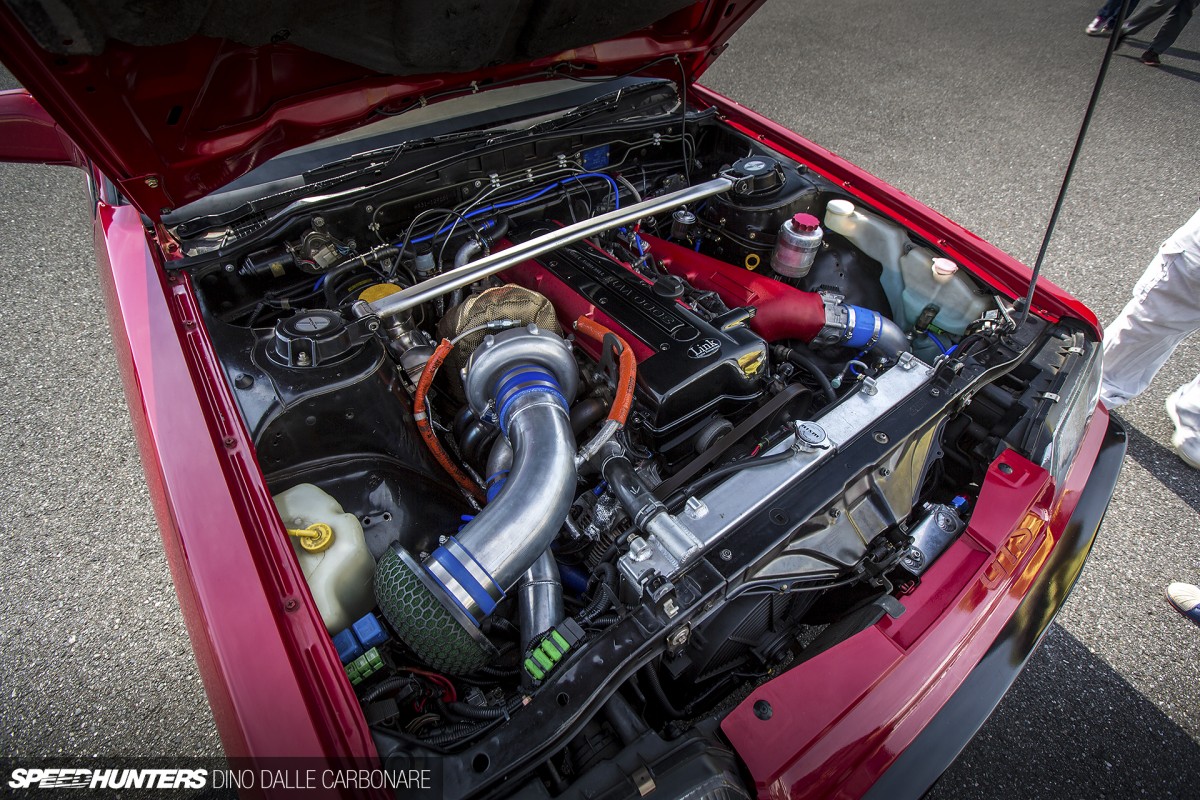 And it's a good thing that the owner has dedicated some attention to the braking, because with close to 600hp on tap, the Endless stoppers are pretty much the only thing that'll save you after you've spent a few seconds unleashing the madness this 2JZ is capable of.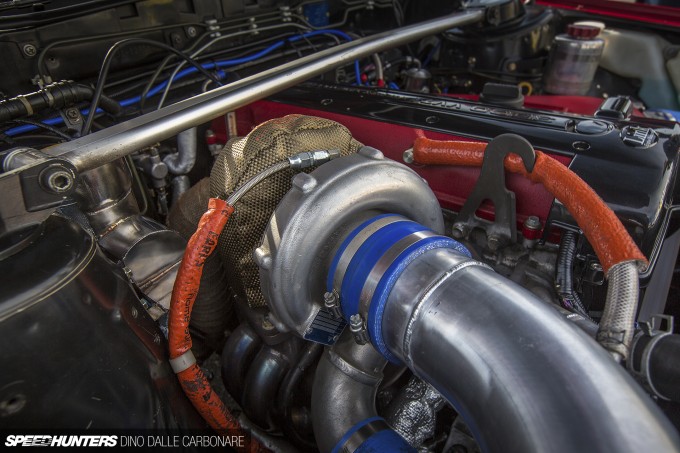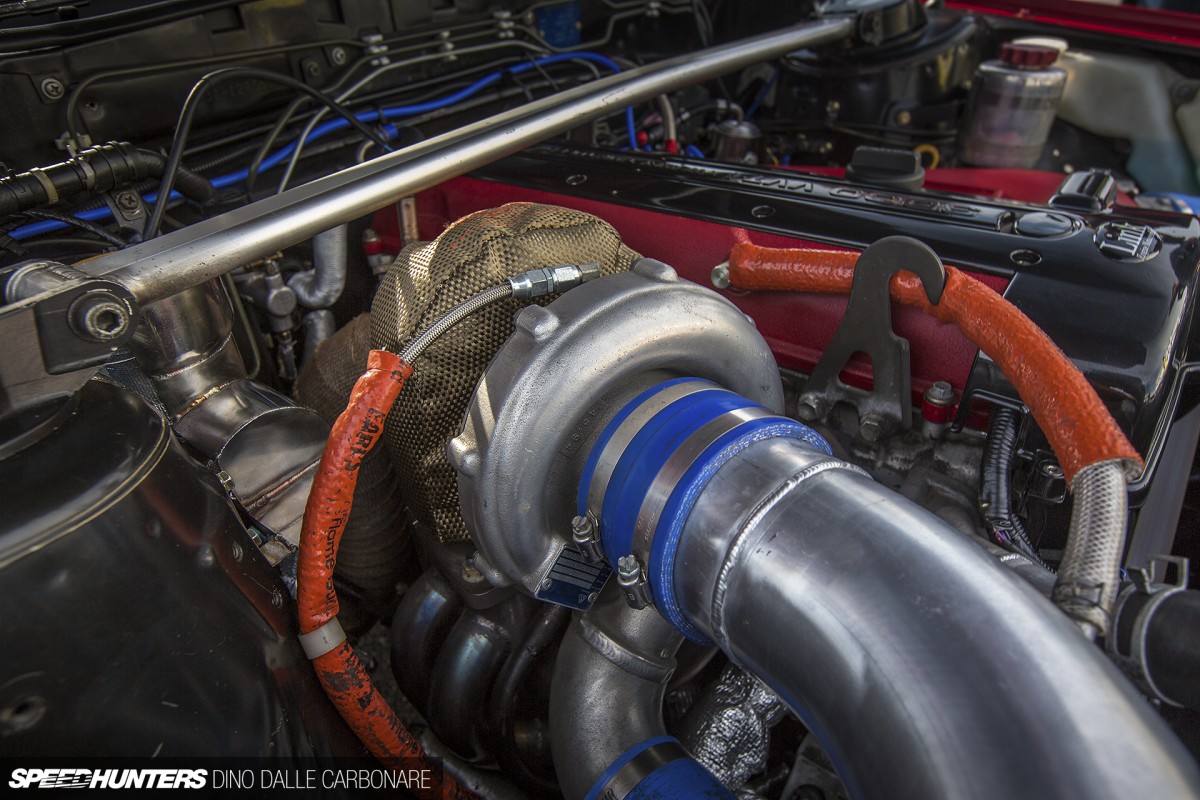 That fury comes thanks to a polished, externally-wastegated KKK turbocharger that's perched high on a custom manifold.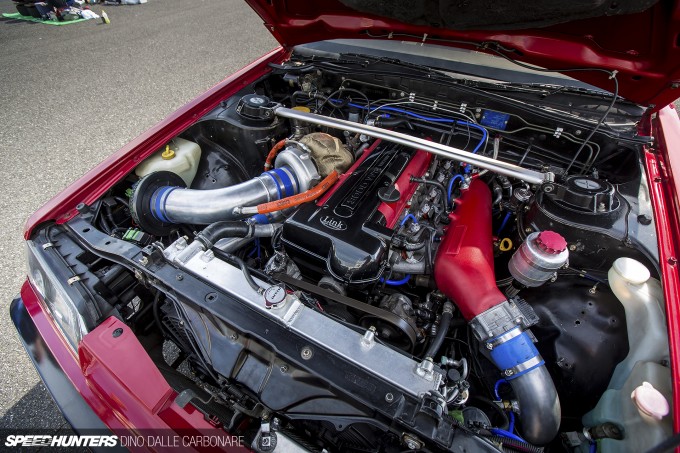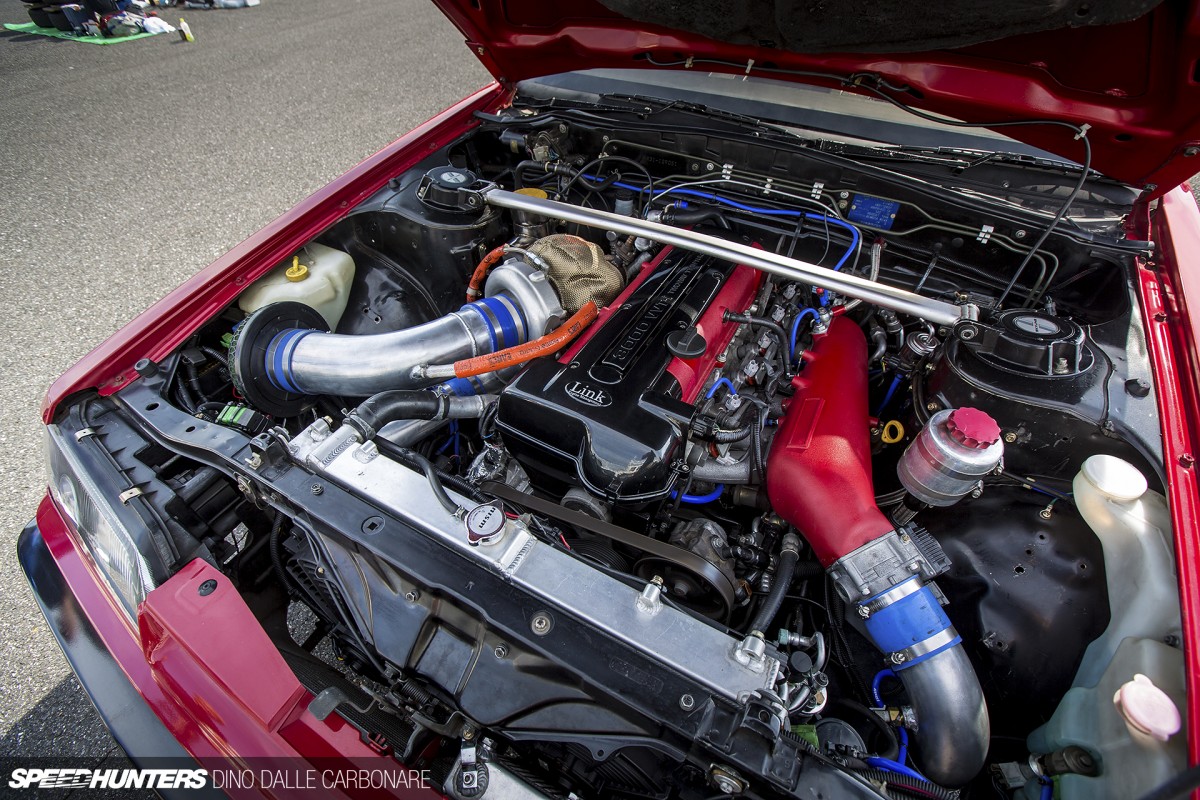 The whole setup is controlled by a Link engine management system, which judging by the electric throttle, may have be utilising traction control – or at least you would hope that something along those lines is worked into it all. Or perhaps a boost ramp-up through the gears has been implemented for wet and slippery days.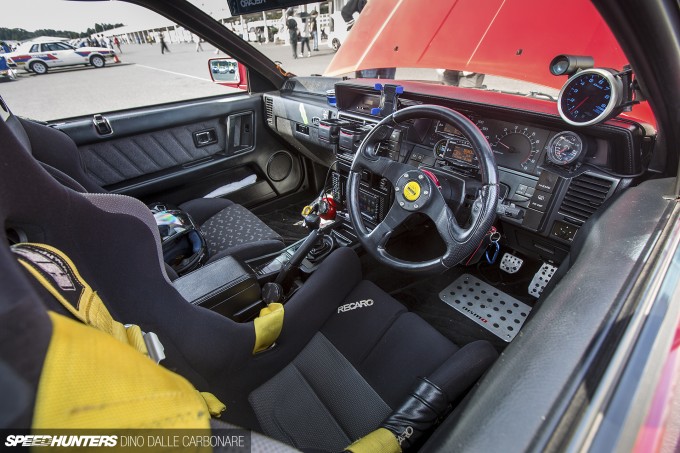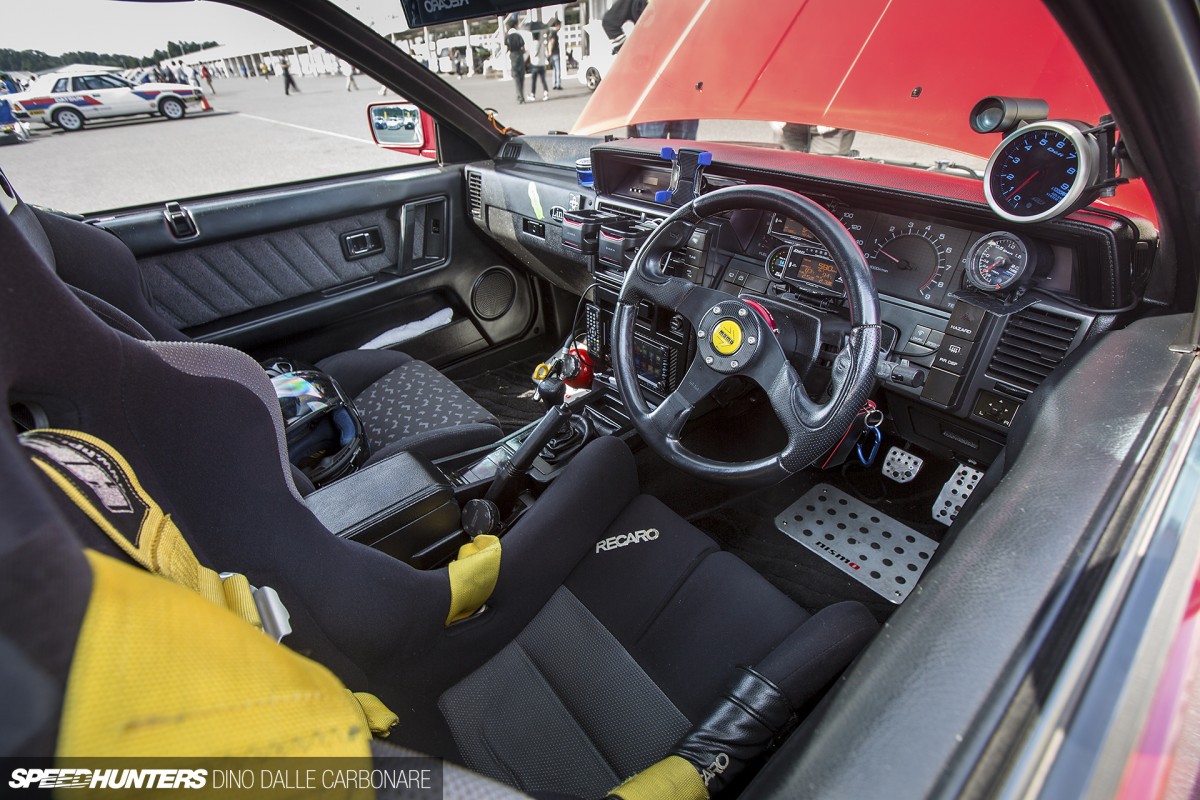 The owner has swapped the stock driver's seat for a proper Recaro bucket, which I'm sure came in handy through the corners at Sodegaura. The oh-so-'80s instrumentation might not be the most accurate, so I wasn't surprised to see a Defi tachometer, the GReddy boost gauge and the Defi Advance ZD digital display unit. I spotted an A/F meter as well.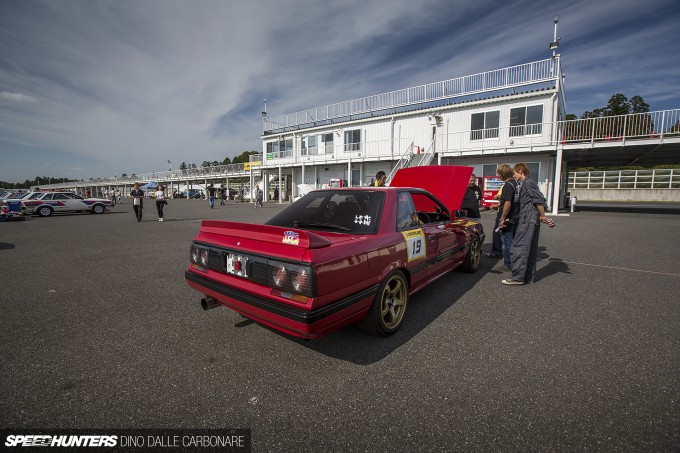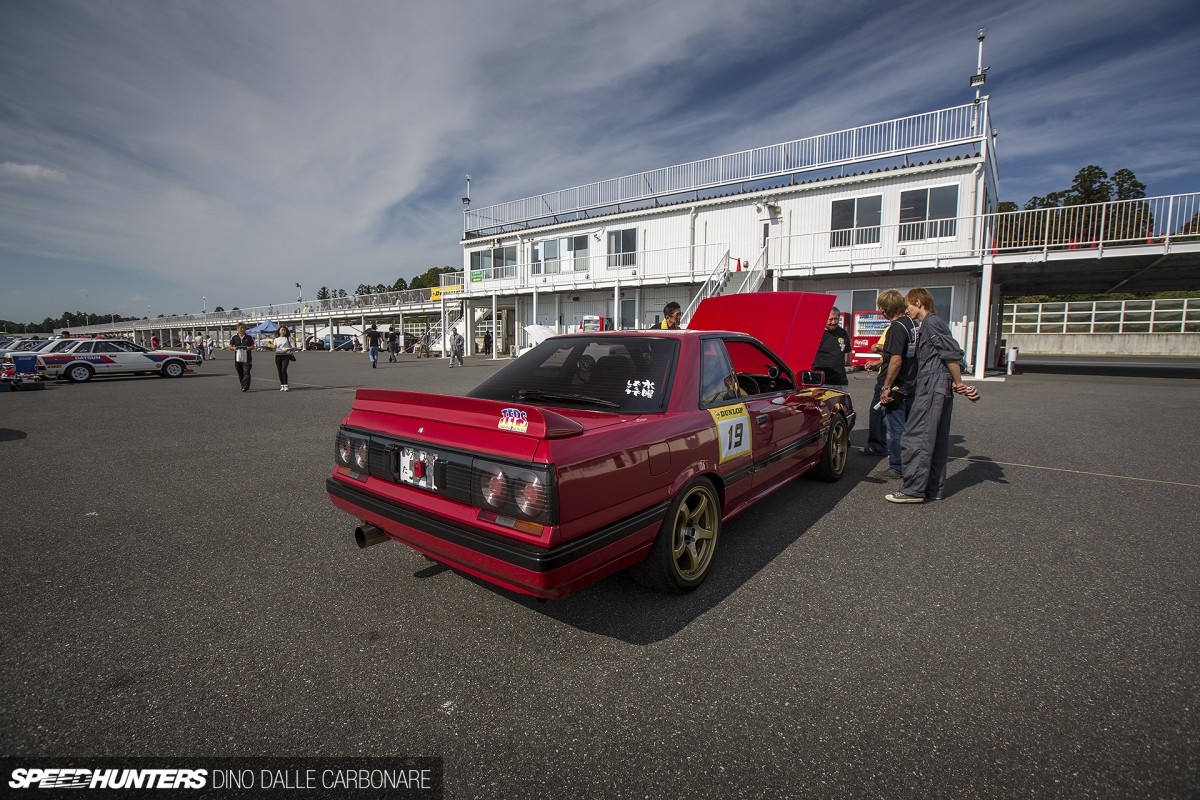 This is, hands-down, the most unique R31 I've ever come across in Japan, and judging by the amount of interest it was getting over the course of the day, I wasn't the only one thinking it.
Dino Dalle Carbonare
Instagram: speedhunters_dino
dino@speedhunters.com