As I mentioned during my coverage of the first-ever Street Neo Classics show, a good portion of the cars on hand were modified in a subtle, period correct style. This made the event a true throwback to a great era of Japanese performance cars.
But along with the array of old school street cars, there were a few cars that were a bit more radical in their modification…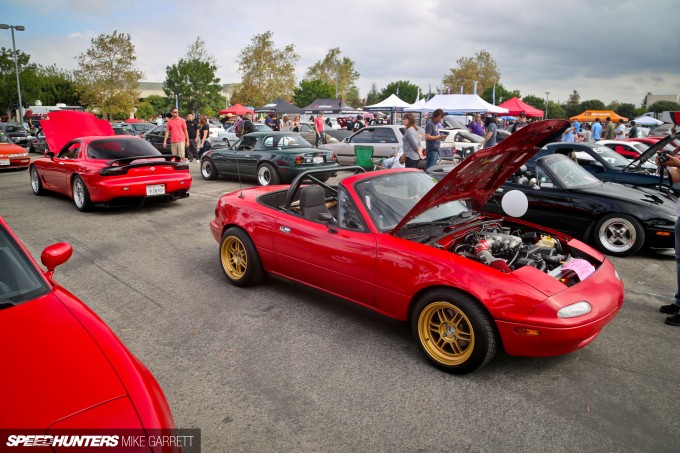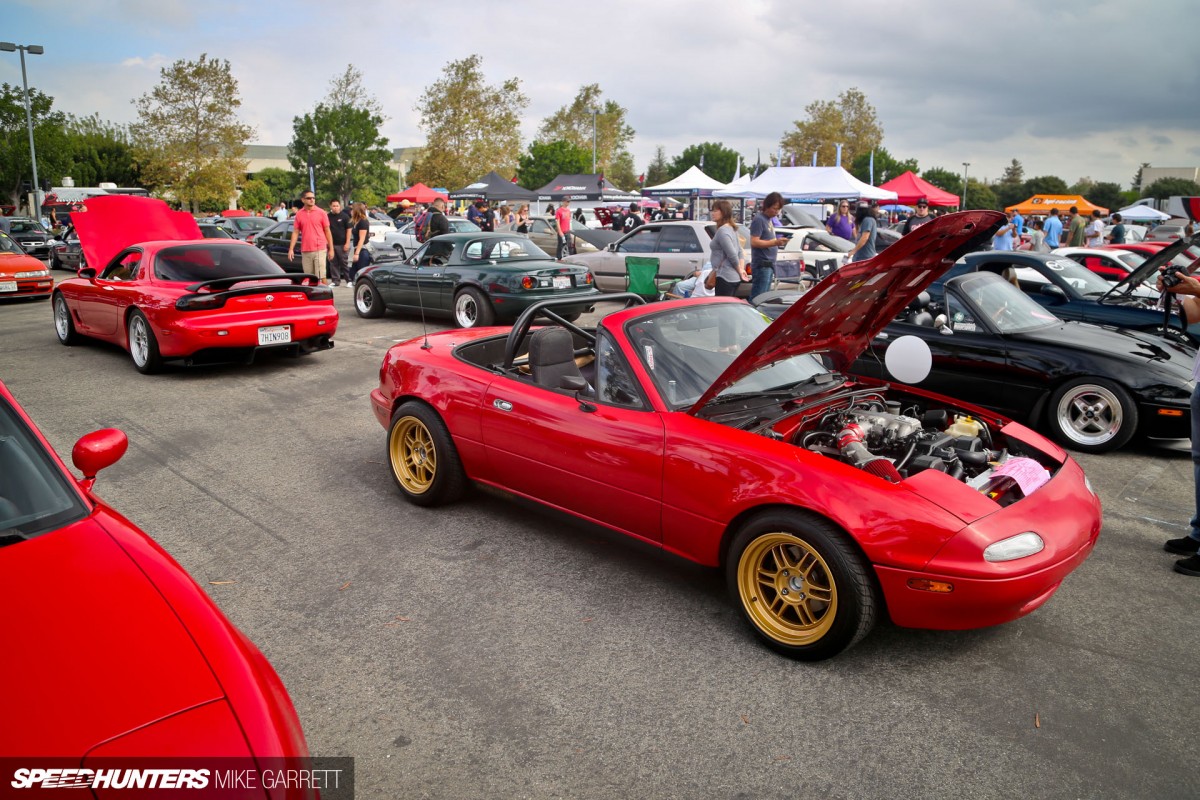 One of them was this NA-chassis Mazda Miata built by Brandon Morris. Despite its subtle looks, this car is modern day hotrod in every sense of the word.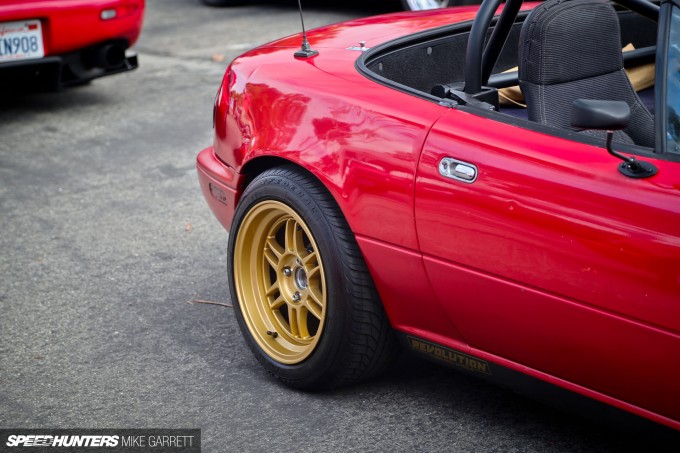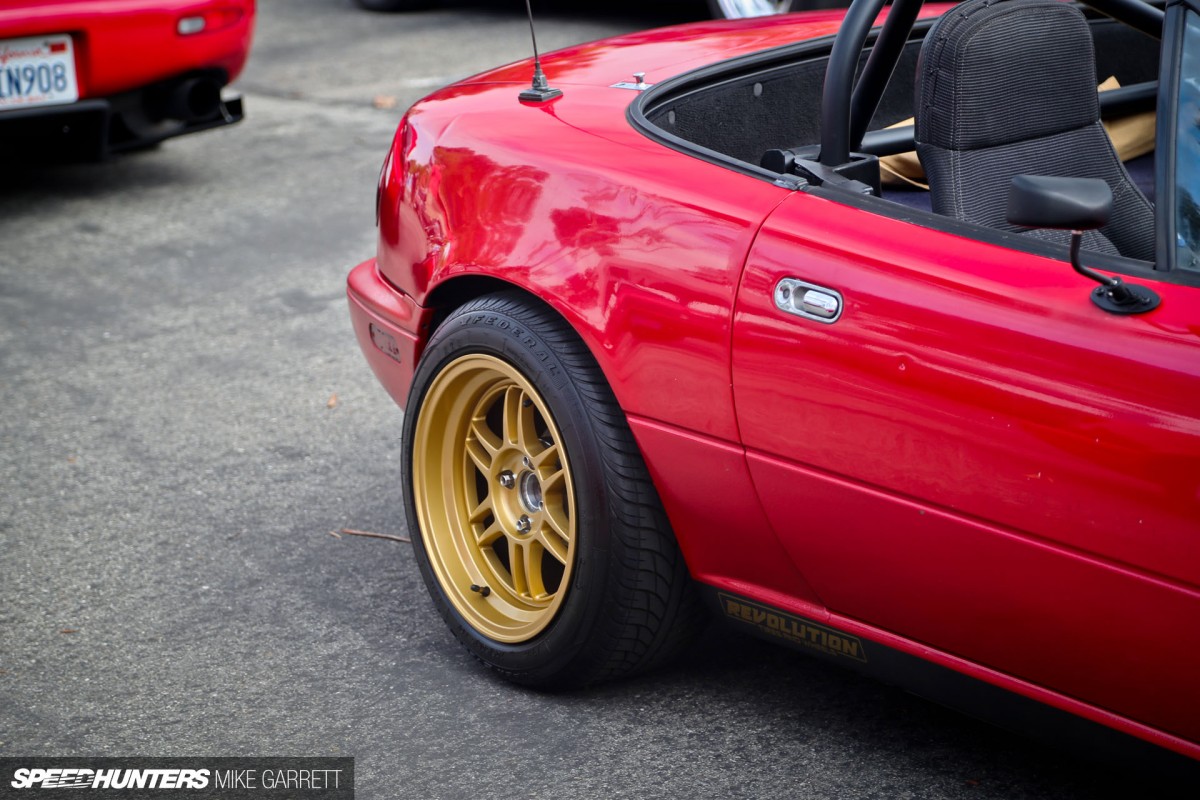 At a glance, Brandon's Miata doesn't look too different from any other Miata you might encounter at a car meet or autocross event. There's a roll bar, wider wheels and tires, and other parts that are common upgrades for these cars.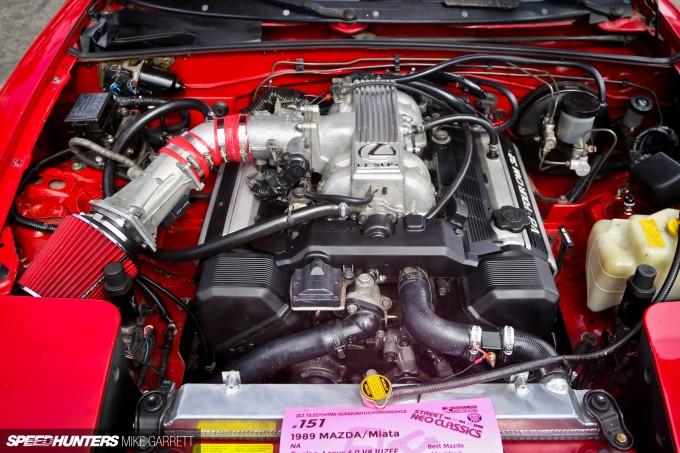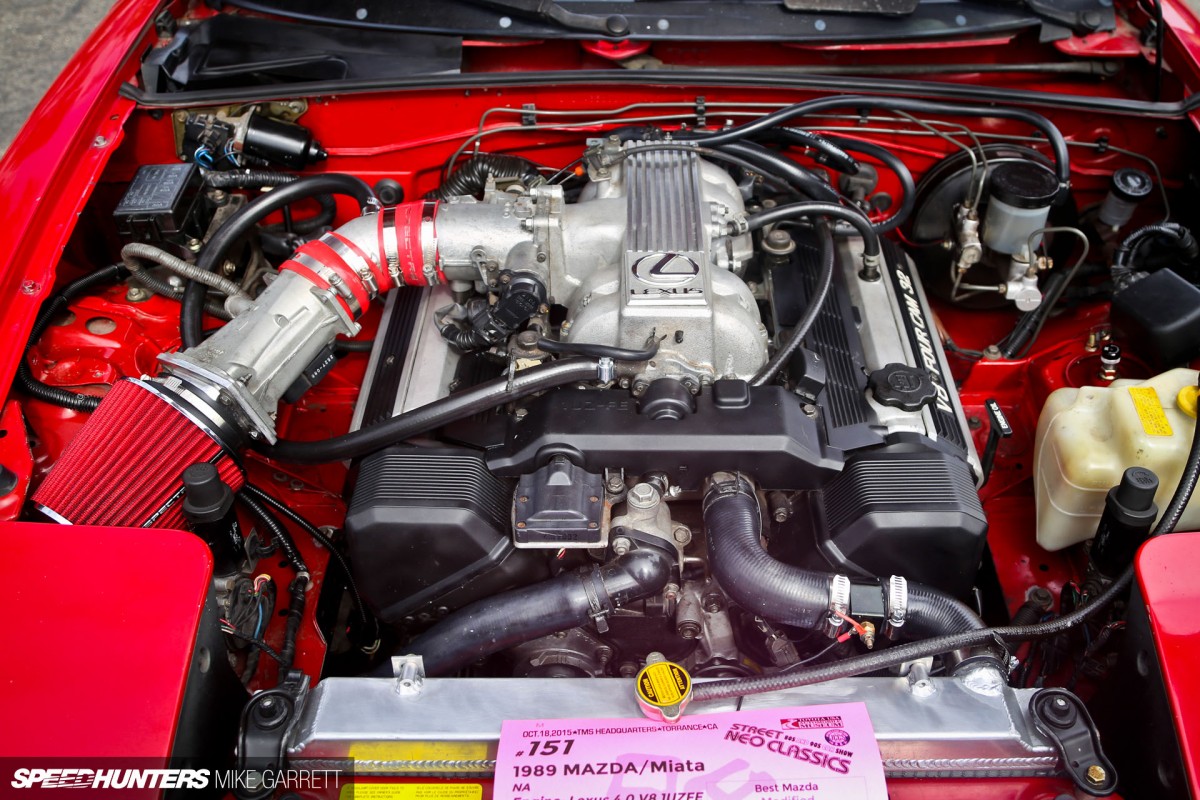 But then you look under the hood and quickly realize that this particular Miata is not at all typical. Long gone is the factory 1.6-liter four-cylinder; in its place a 4.0-liter V8 from a 1992 Lexus SC400. Even in factory form, the 250 horsepower from the 1UZ-FE is a massive step up from the Mazda's original motor.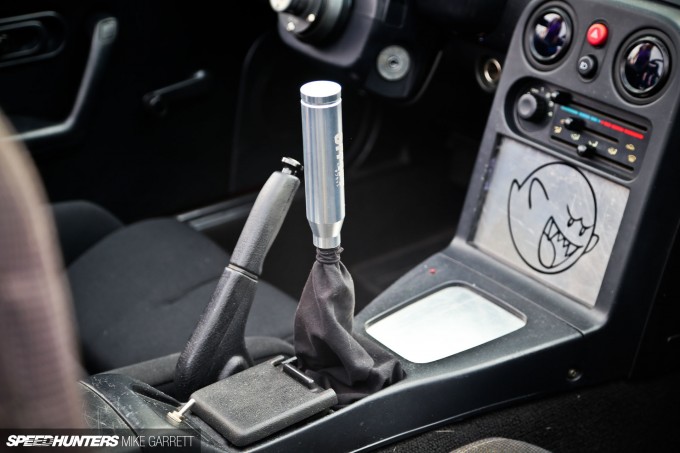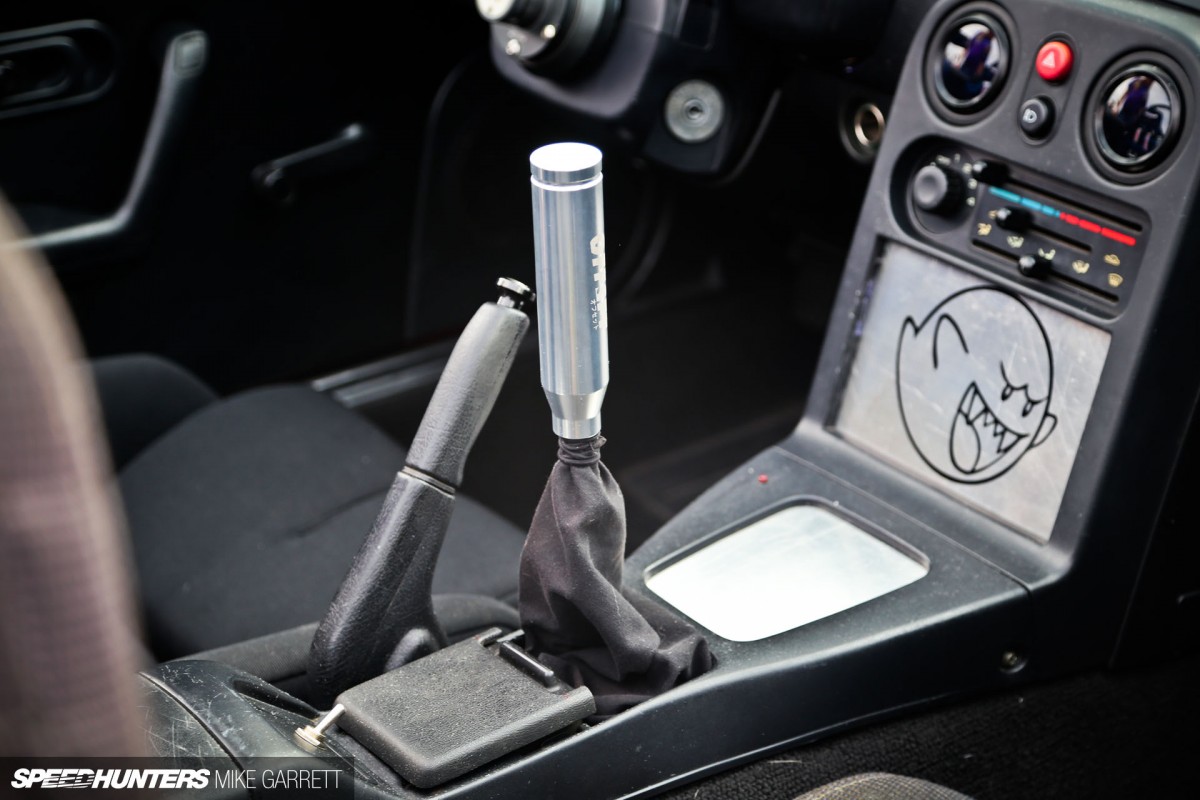 Now, you can't just drop in a V8 into an otherwise stock Miata and expect things to last. So along with the new motor, Brandon also added a manual transmission from a Z32 Nissan 300ZX and a stronger rear differential from a '99 Miata.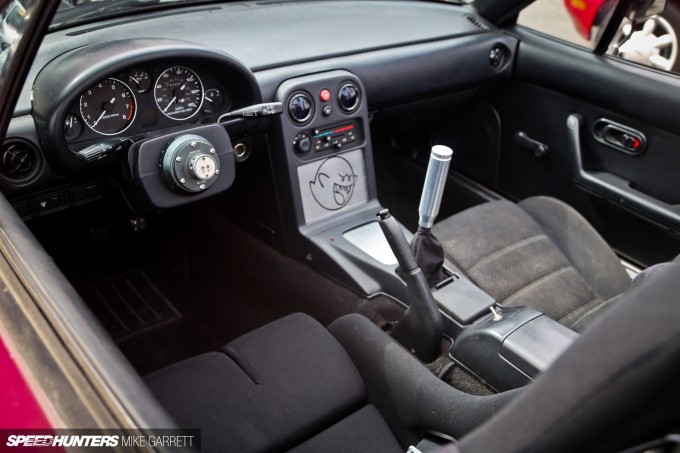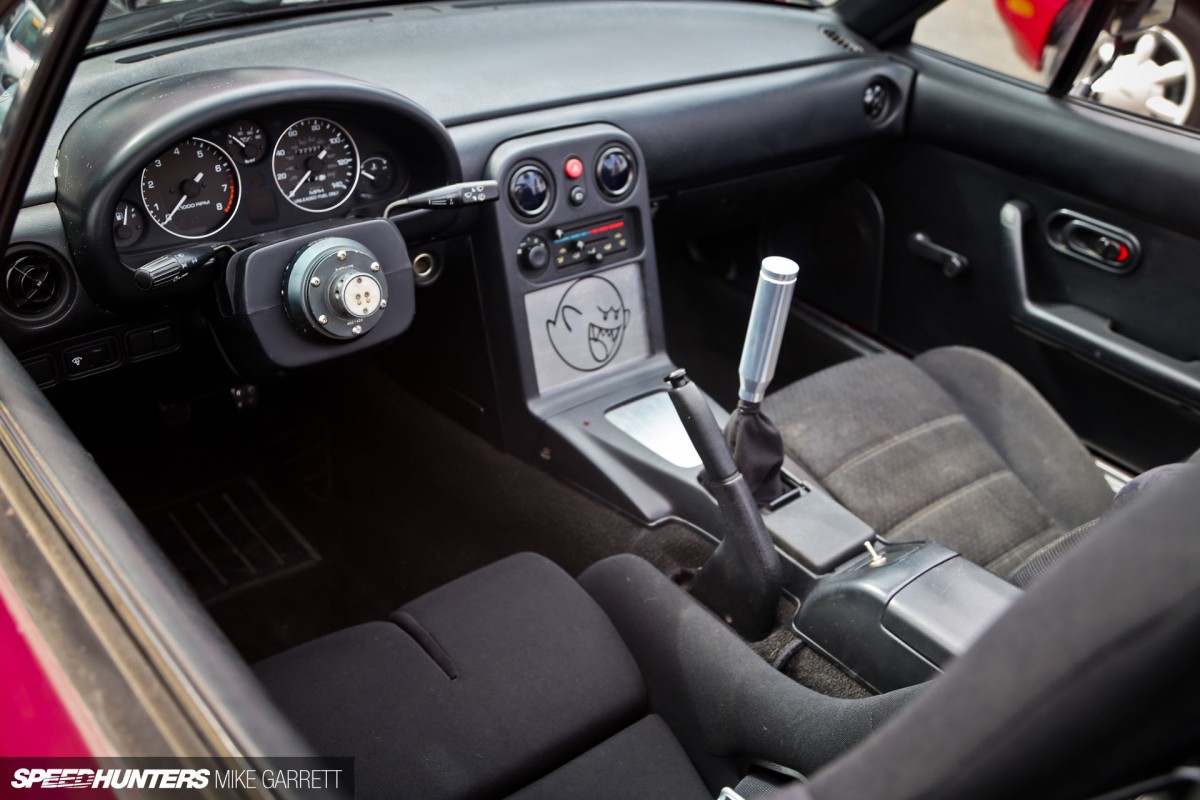 Even better is the fact that Brandon is planning to race the car in the Roadster Cup. It'll certainly be interesting to see how the V8 power stacks up against the other Miatas that run in that series.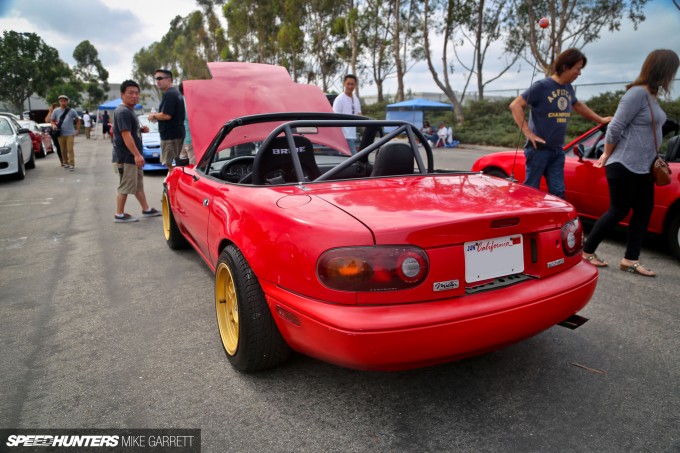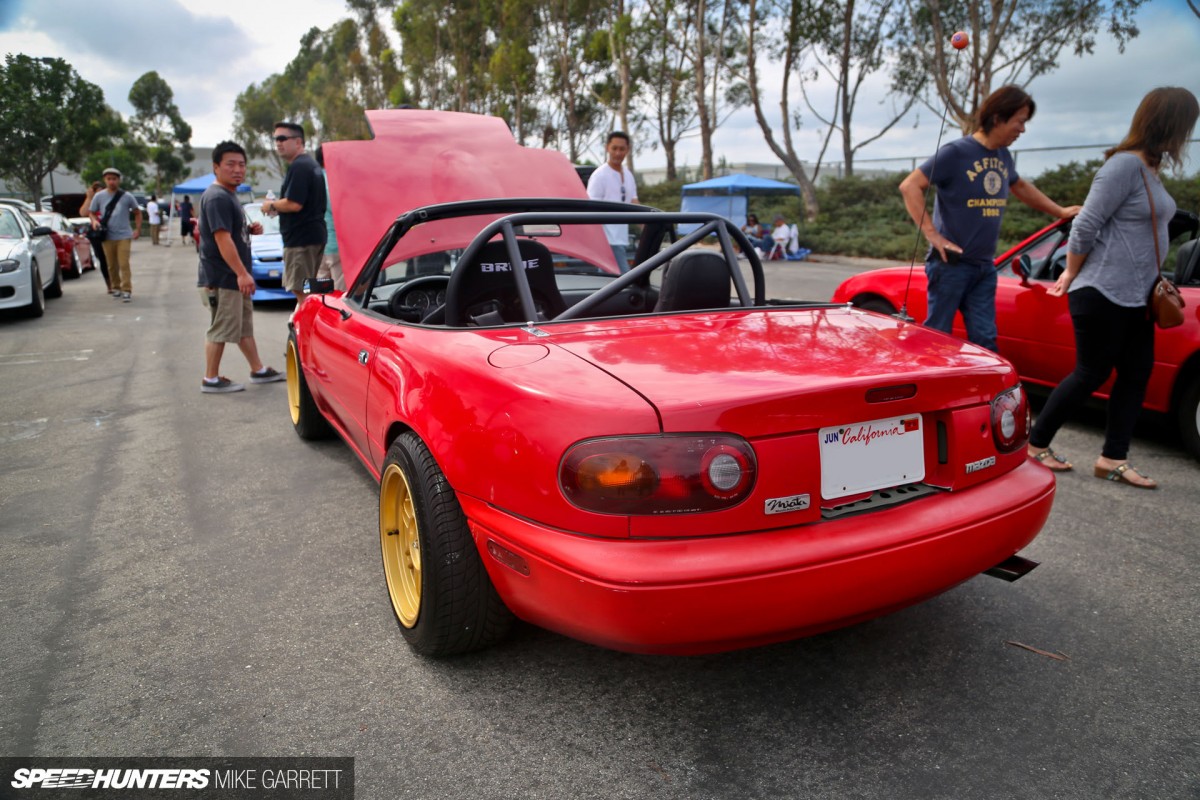 I'm not sure if a race car can ever be a true sleeper, but Brandon's Miata track project is about as subtle as a V8-swapped 21st century hotrod can get.
Mike Garrett
Instagram: japanifornia_media
mike@speedhunters.com