It didn't take long for me to realize that Sunday's Street Neo Classics event was a good one. Not only was there a very cool mix of cars in the spectator parking lot, one of the first machines I encountered after entering the show was this – a 1991 Mitsubishi Galant VR-4 owned by Harold Lacson.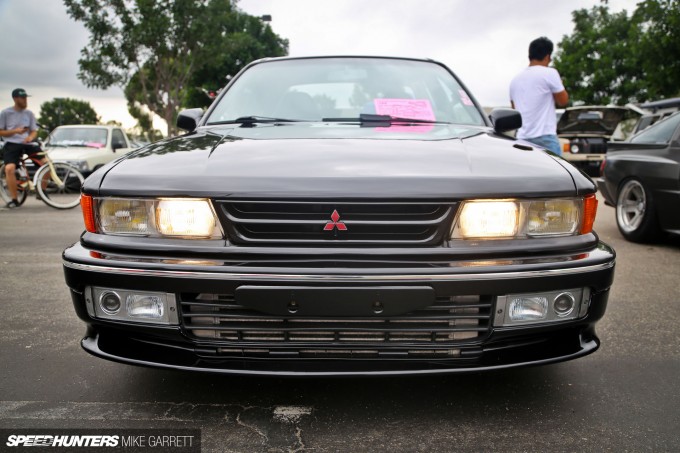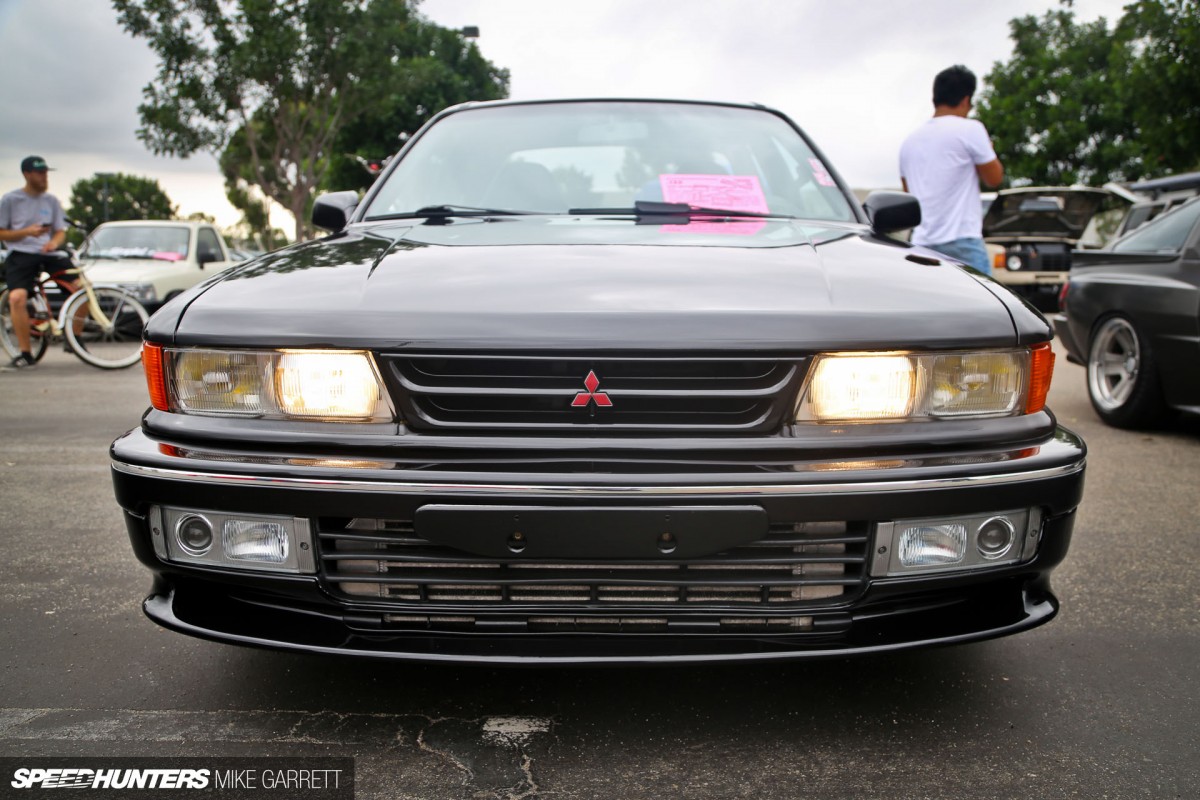 While the Lancer Evolution is Mitsubishi's most well known turbo all-wheel drive sedan, it wasn't the Japanese automaker's first. Prior the launch of the Evo in 1992, it was the Galant VR-4 that served as Mitsubishi's WRC entry, and many of the lessons learnt through this model would be used in developing the Evolution.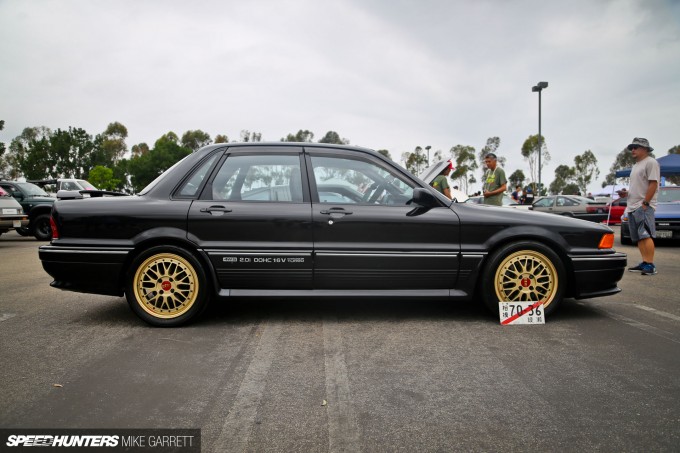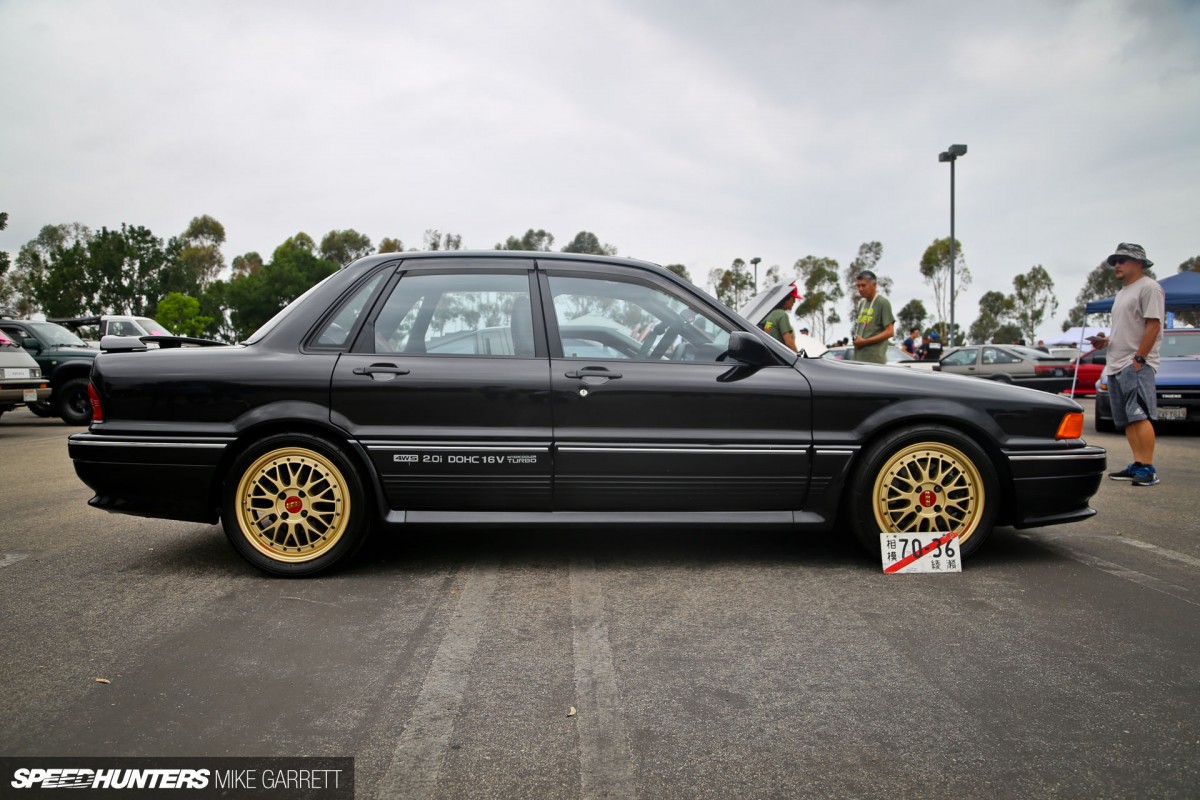 These days Galant VR-4s are few and far between, and that's why I was so pleased to see Harold's car when I arrived at the show. Despite that fact it's a daily driver, you'll be hard pressed to find another VR-4 in better condition, or one that's been more tastefully modified.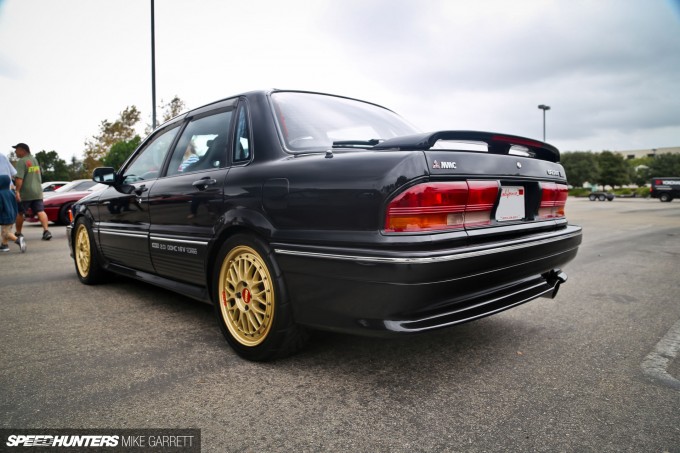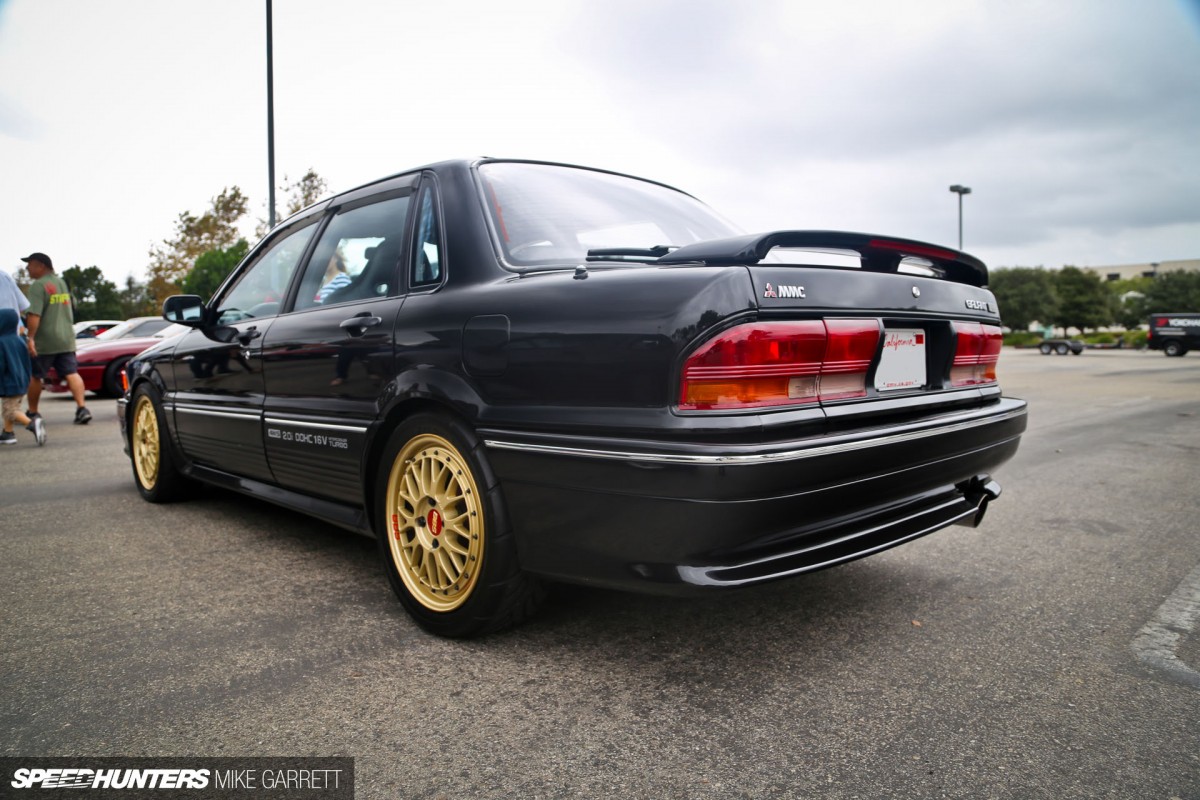 Starting with the exterior, Harold's car is running a number of JDM body parts including the front and rear bumpers, headlights and folding mirrors.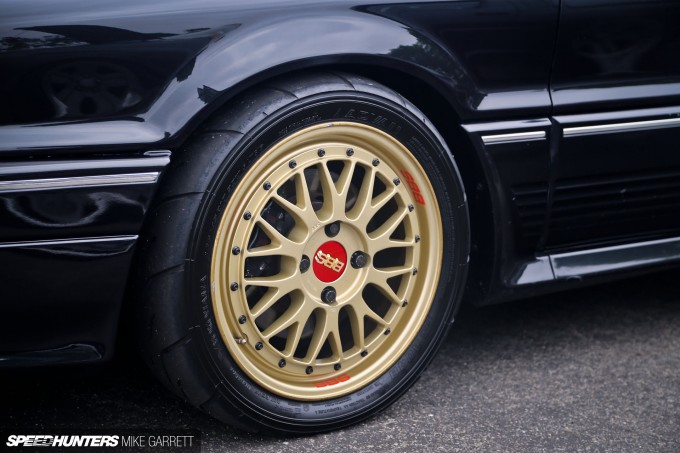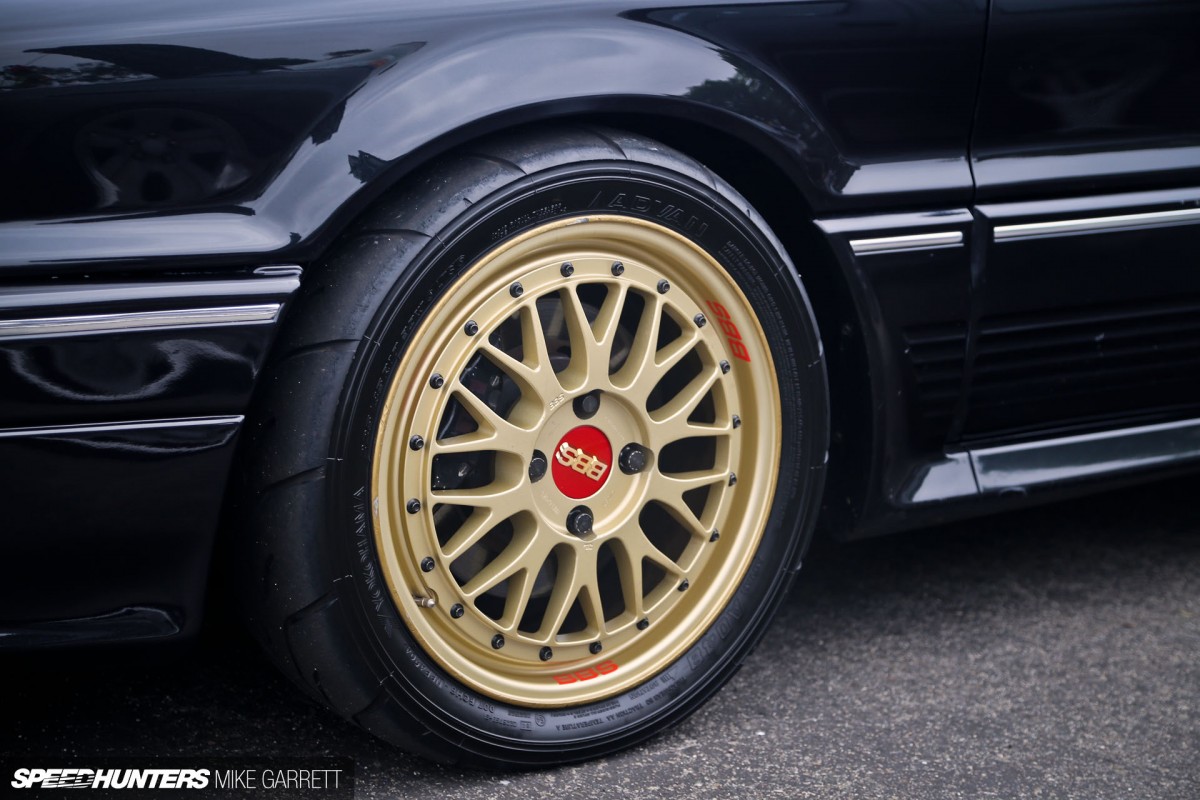 He's also upgraded the suspension with Feal coilovers and Whiteline sway bars, and the wheels are 17-inch BBS LMs with Yokohama Advan A048 tires.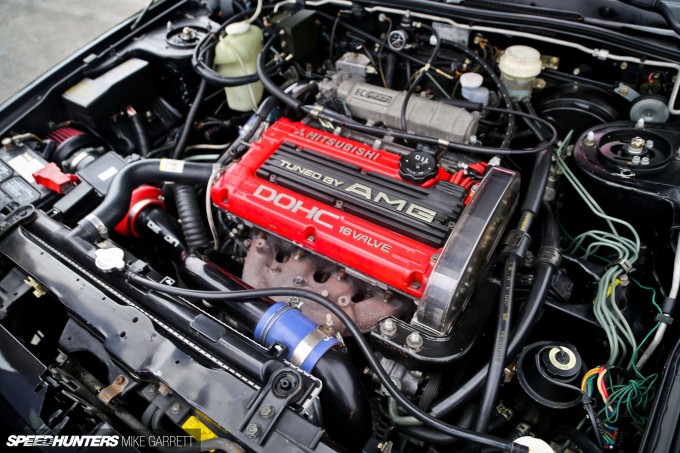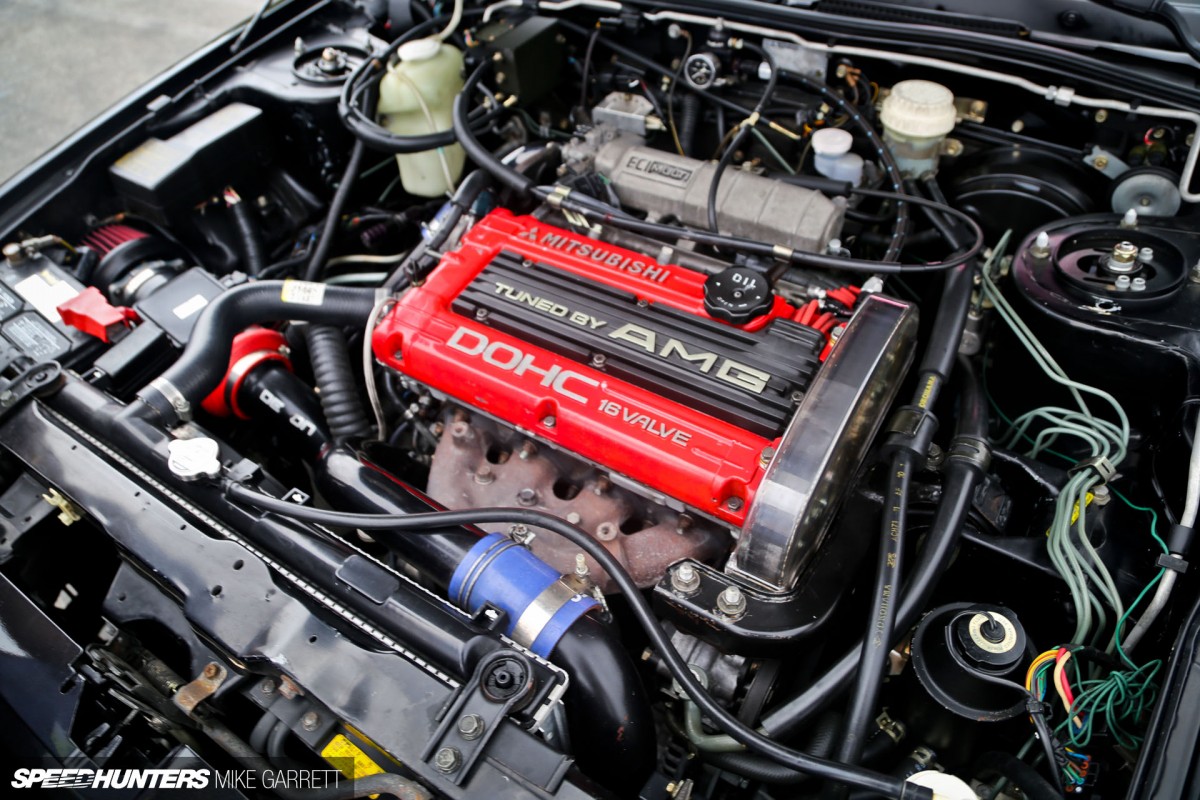 The 2.0-liter 4G63 under the hood has seen some work as well. There are HKS cams, an Evo III turbocharger, an ETS front-mount intercooler, APEXi exhaust and more. Also note the AMG spark plug cover – a rare piece from a time when the German tuning company lent its hand to Mitsubishi products.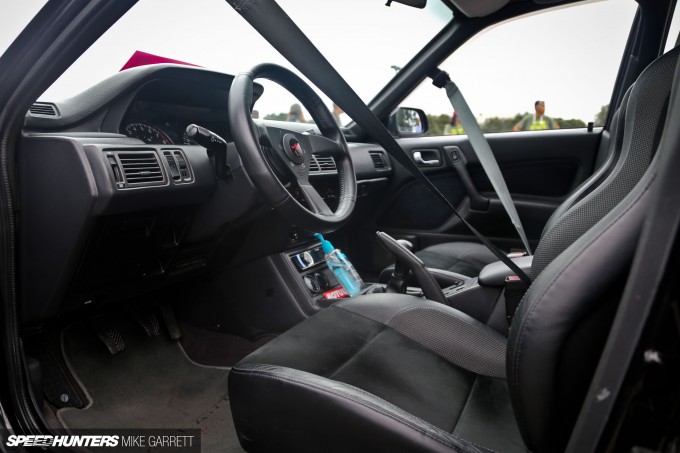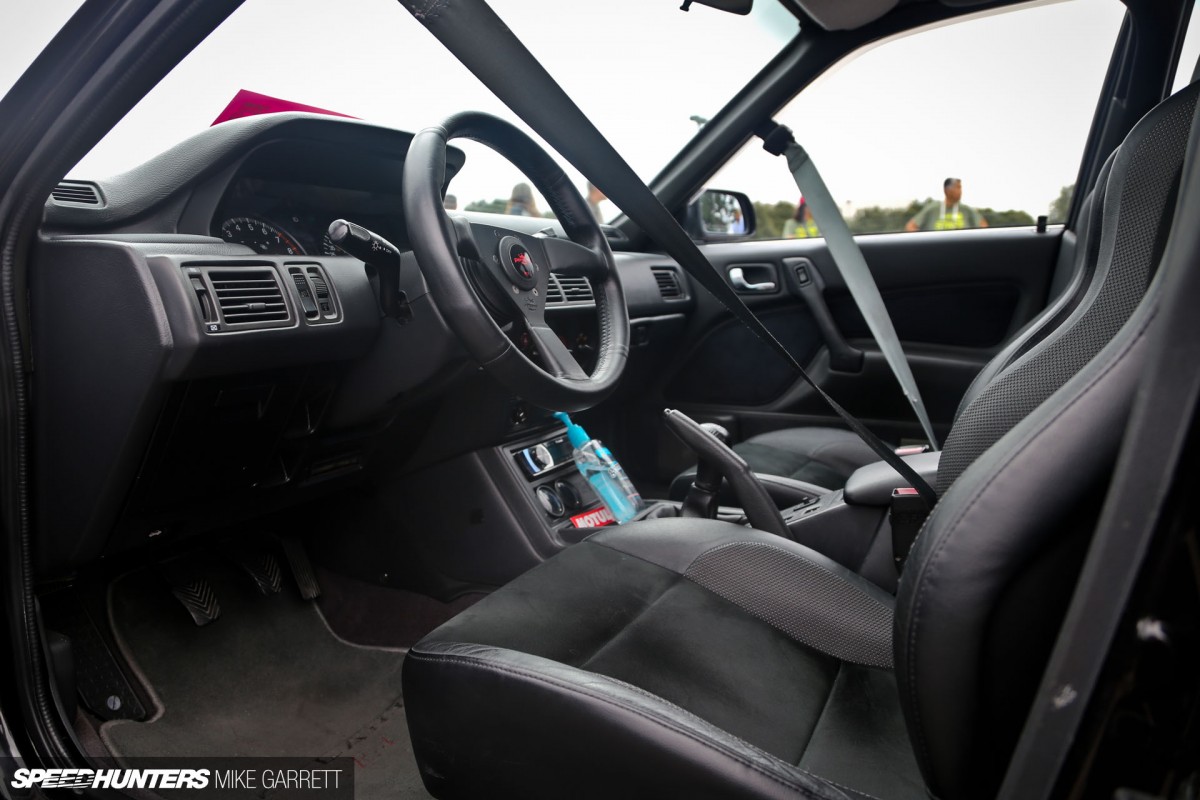 The interior of the Galant is in beautiful condition and is largely original with the exception of a few aftermarket upgrades like a Personal Grinta steering wheel.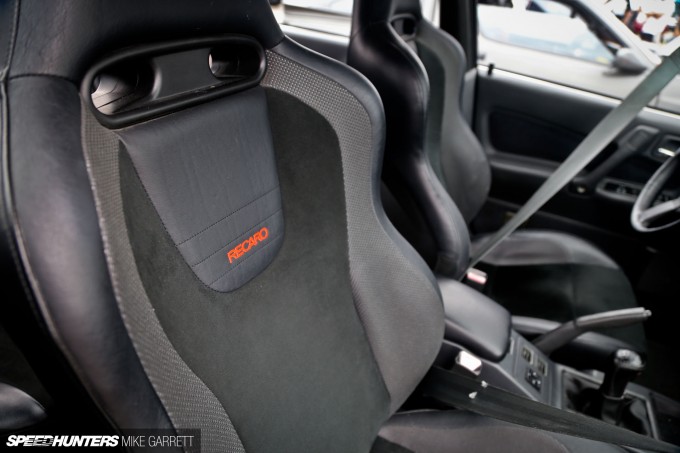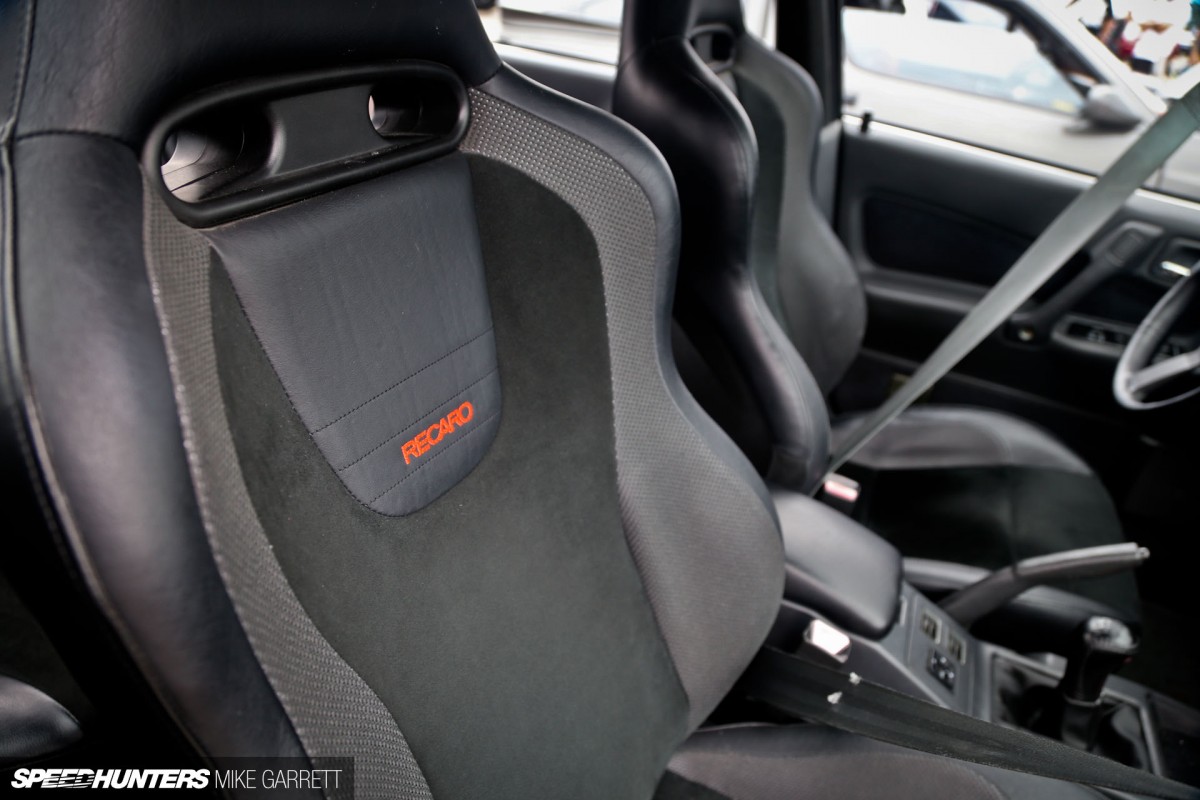 Up front sit a pair of Recaro seats from an Evolution IX and Harold even added the rear seats from the Evo as well.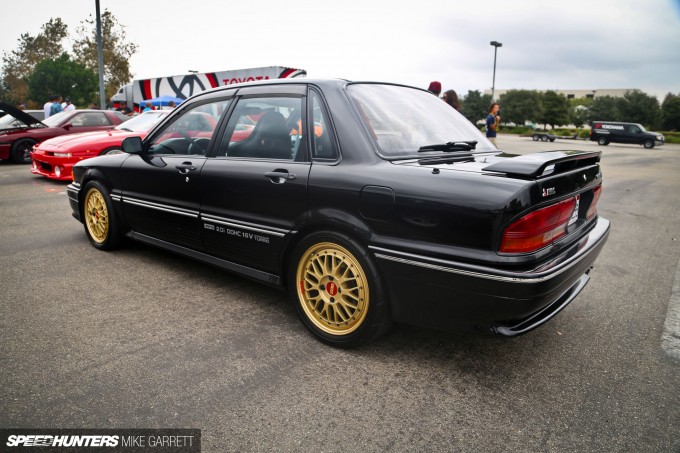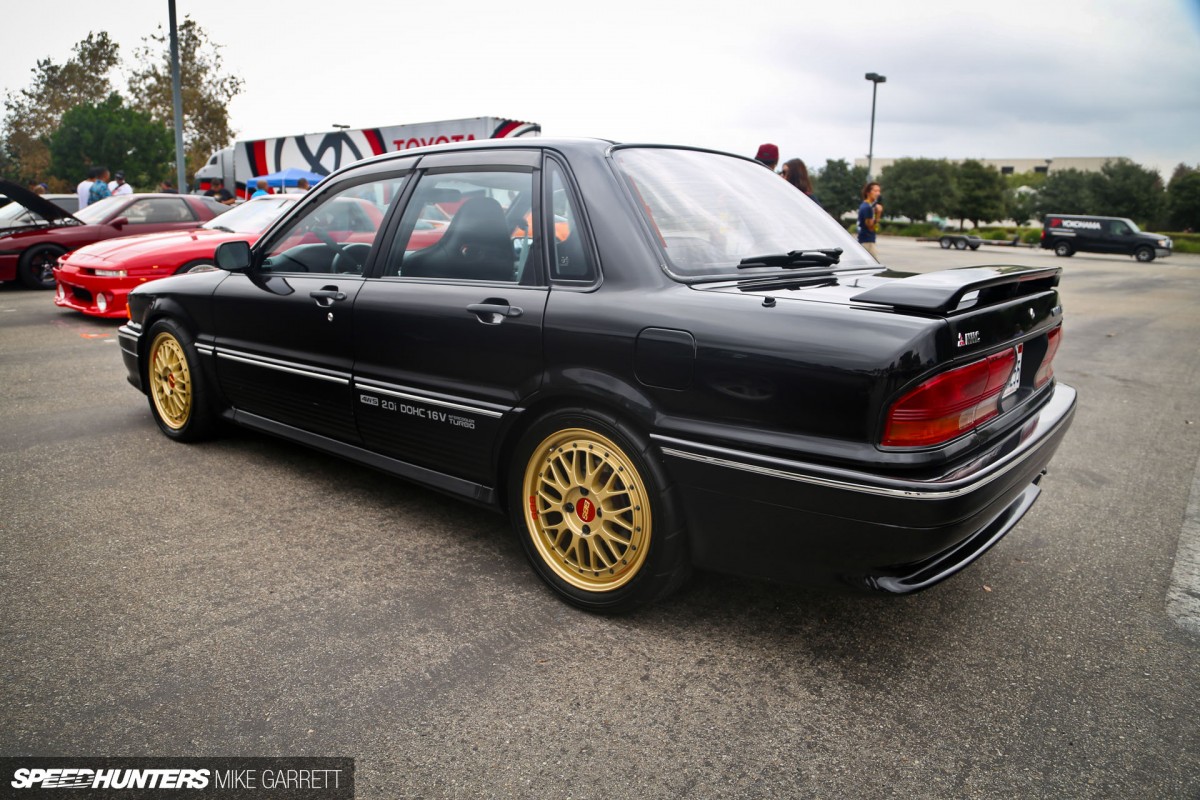 Not only is the Galant VR-4 a rare specimen and a perfect addition to the Street Neo Classics line-up, I don't hesitate at all to use the word 'perfection' to describe how Harold has approached his car.
Mike Garrett
Instagram: japanifornia_media
mike@speedhunters.com