Being a young car enthusiast can be tough – especially in Australia. You want something fun to drive, reliable and good looking. It has to be quick, but not too quick (or the local authorities won't allow you to drive it). You want it to have a strong aftermarket and there to be plenty spares available for when you run it into a fence trying to drift. And all that without costing an arm and a leg.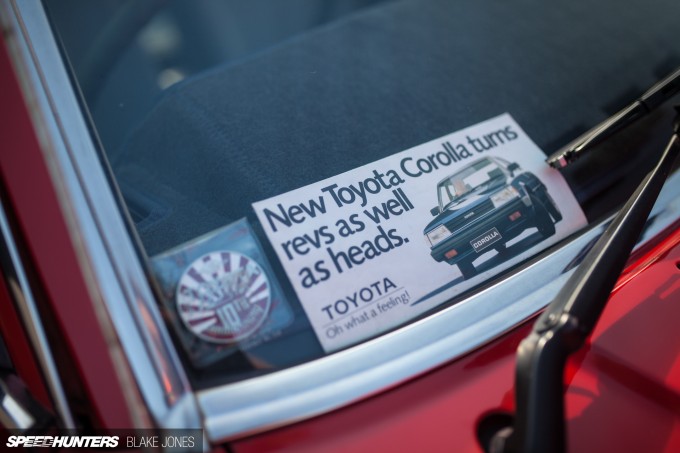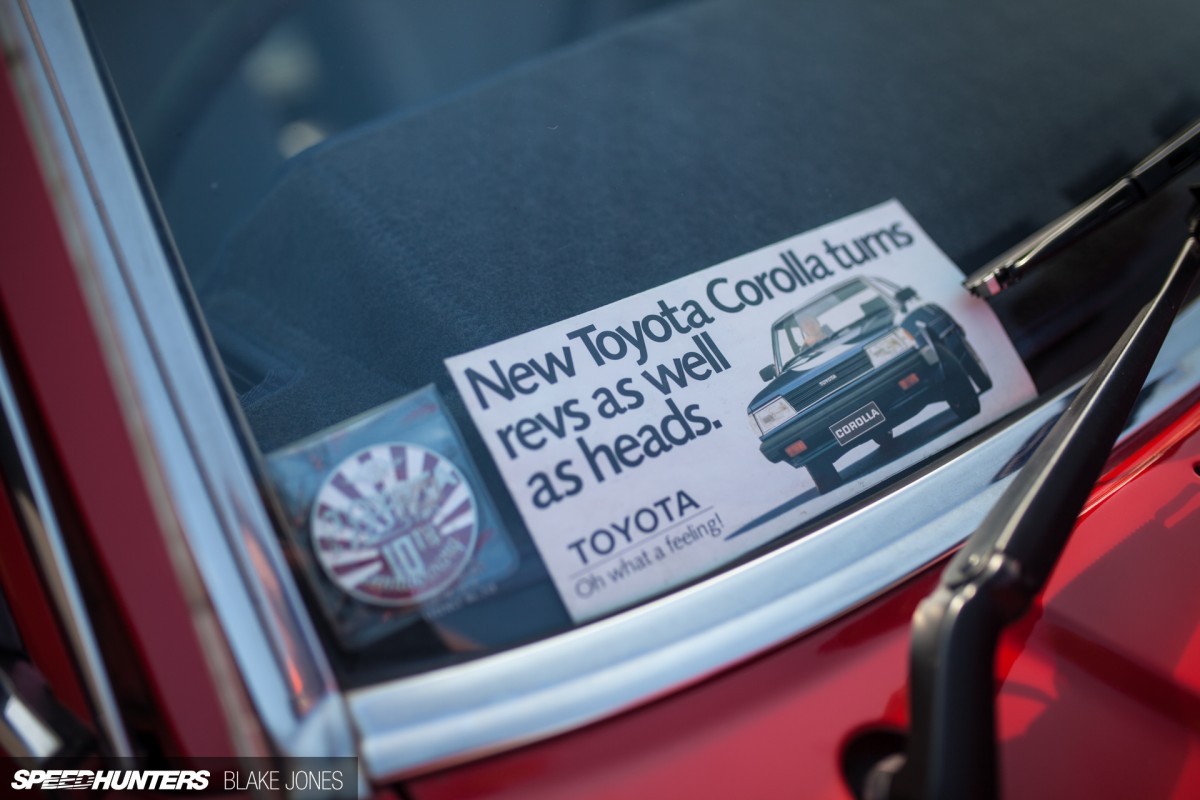 The little E70 series Toyota Corolla ticks all these boxes, and for this reason has become a favourite of first-time drivers looking to try their hand at modification and maybe even a little sideways action. For many years, the E70 went unnoticed and unloved, haunting the local Trading Post or wreckers yard just like any other mass-produced economy car. But don't forget, this little Corolla has a rear-wheel drive chassis that shares plenty in common with the AE86, and before long budget-conscious enthusiasts began to snap them up.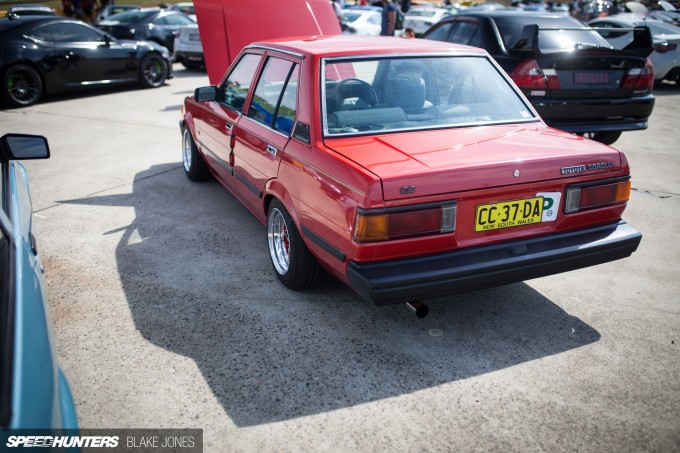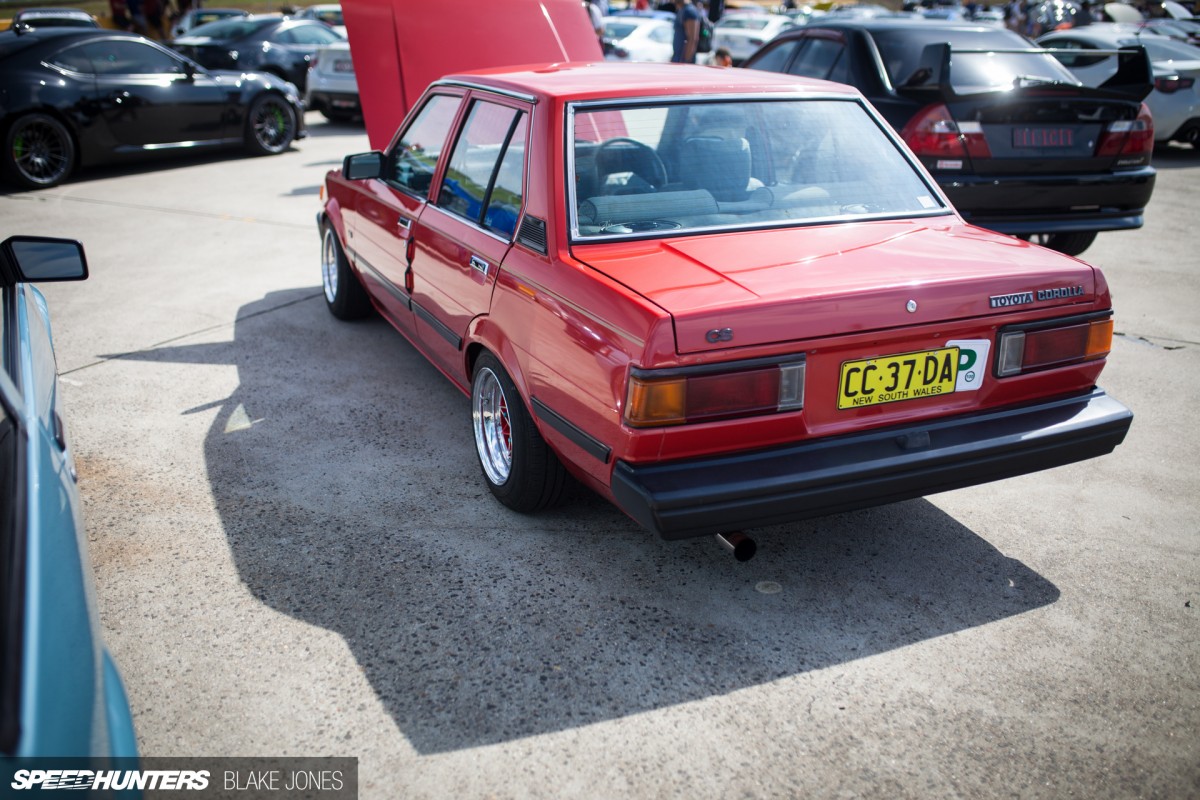 I found this neatly finished example at the Yokohama World Time Attack Challenge Show 'n' Shine, and although it was much more subtle than most cars on display, I couldn't resist sharing it with you. In my mind, it's the perfect first car.
For our non-Australian readers, that P-plate next to the licence plate signifies that this is a new driver (on a provisional licence) and therefore is subject to a whole lot of restrictions relating to modifications, passengers, speed and so on.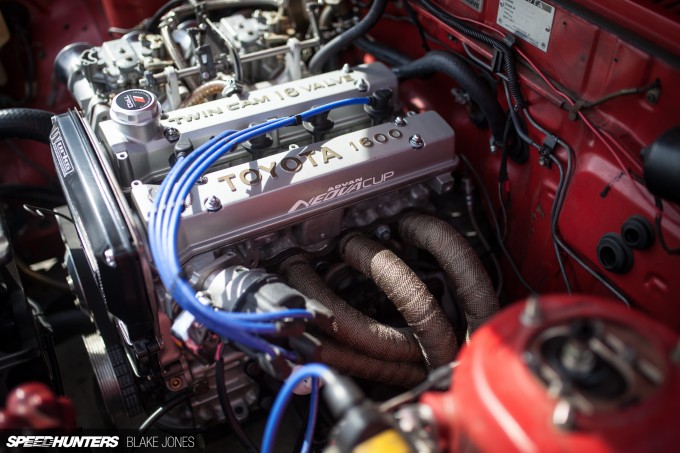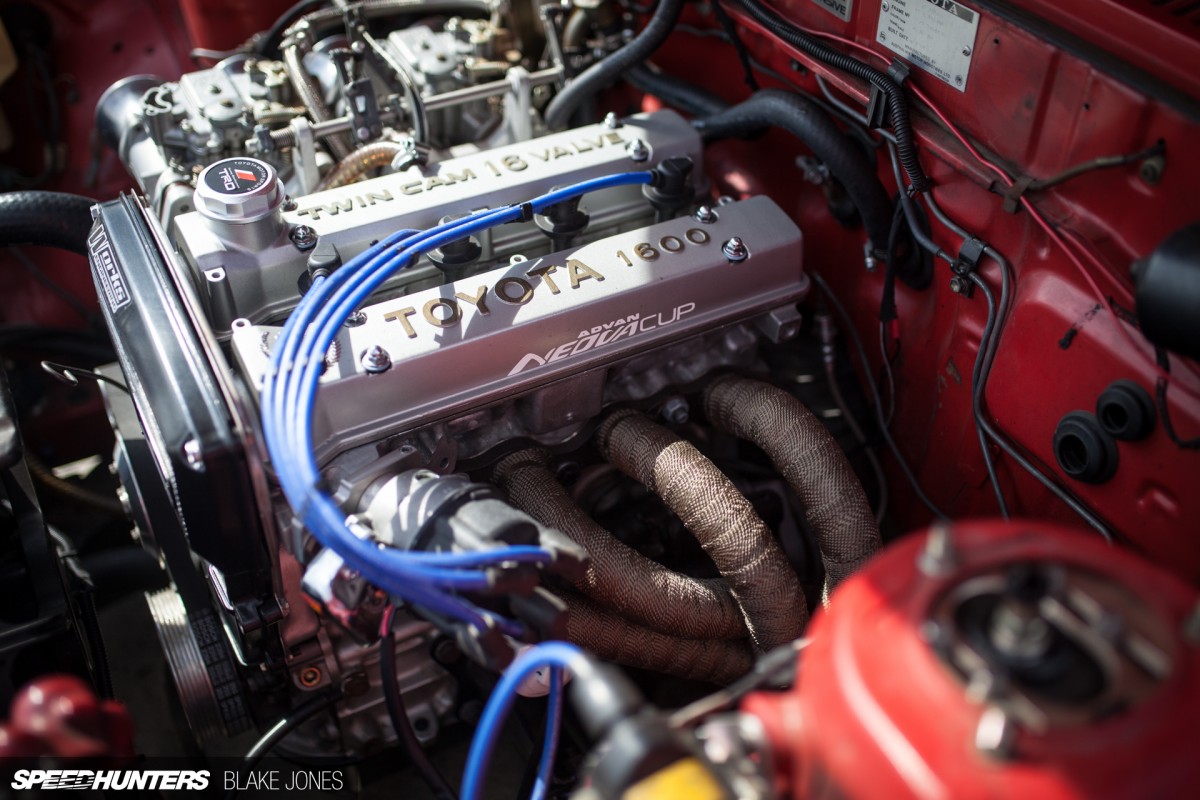 Up front, the owner has ditched the standard 8-valve OHC engine for the venerable 4A-GE from the AE86; the free-revving 16-valve DOHC engine is a nice match for this lightweight RWD Corolla. This engine swap is as stress-free as they come too, because the stock crossmember and gearbox bolt straight up. Perfect for a budding backyard mechanic, and unlikely to cause any problems with the constabulary.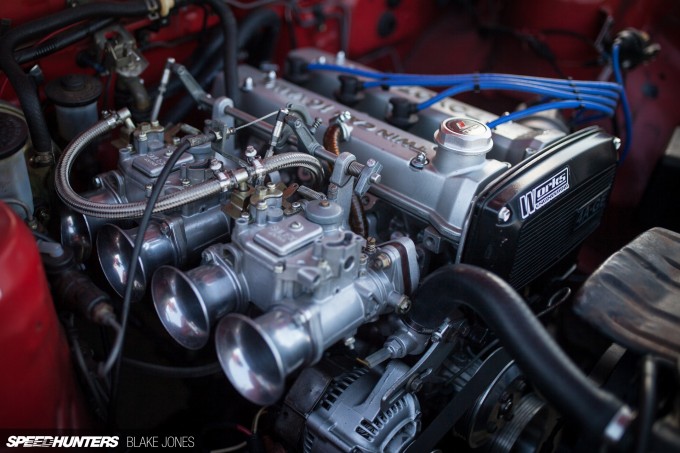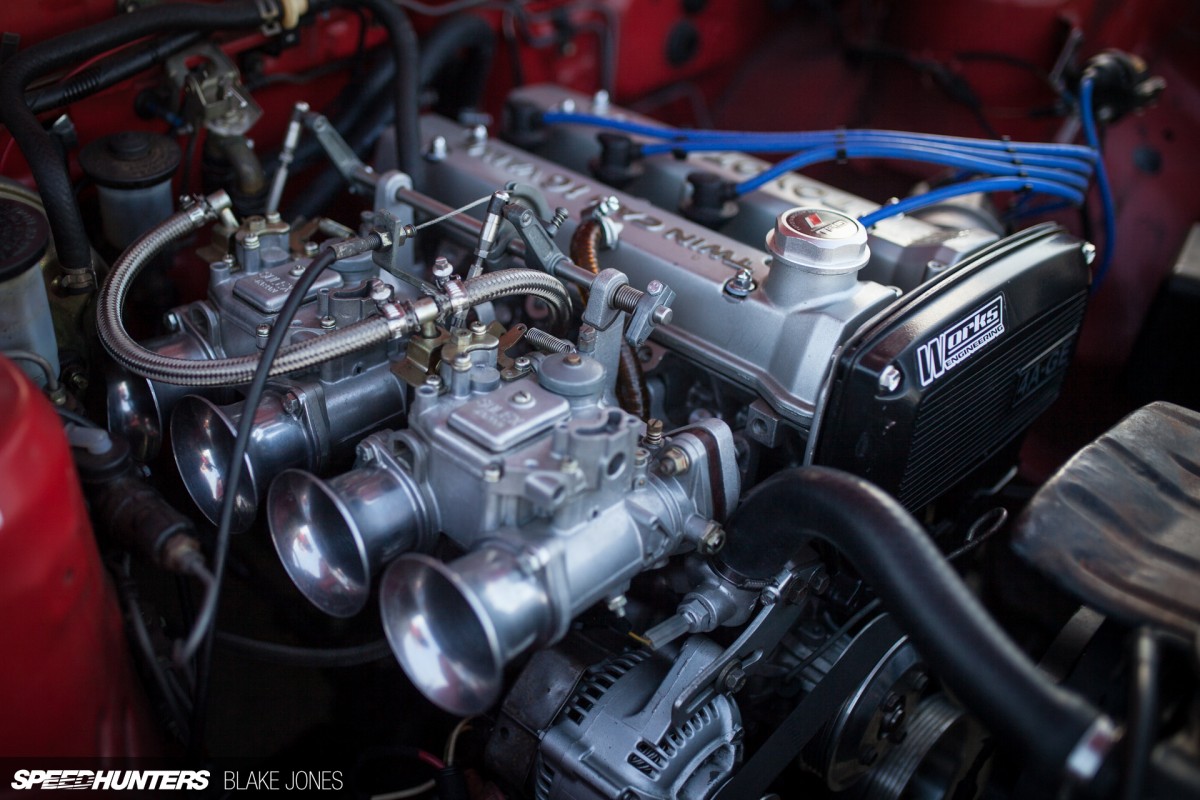 The owner has also replaced the 4A-GE's stock TVIS fuel injection system with an old school Solex twin sidedraft carburettor setup. Oh, to hear that sweet sweet sound of carby inhalation!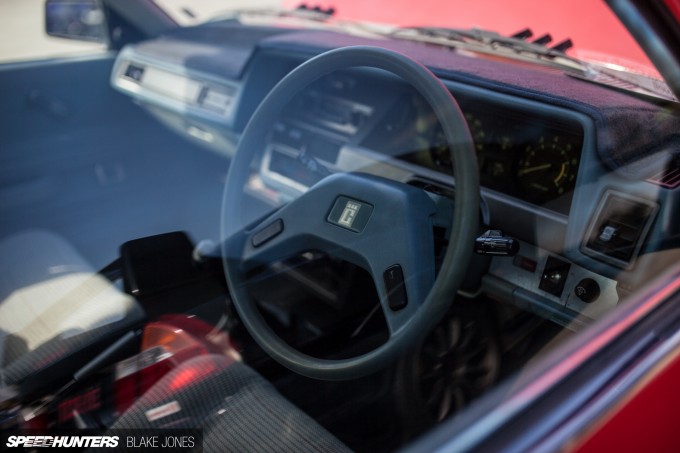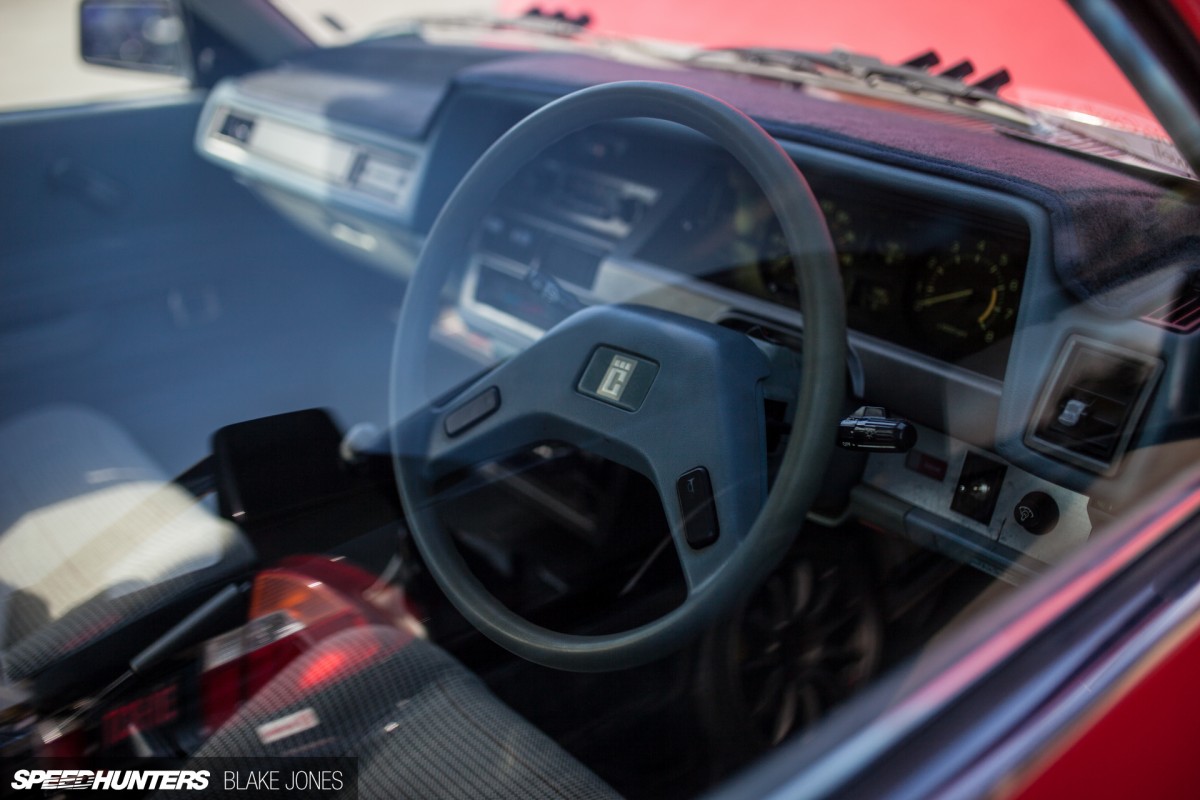 As is usually the case at car shows, the windows were up which made it tough to get a good shot of the Corolla's interior. Still, you can make out the stock dash, seats and even steering wheel, which was a welcome surprise.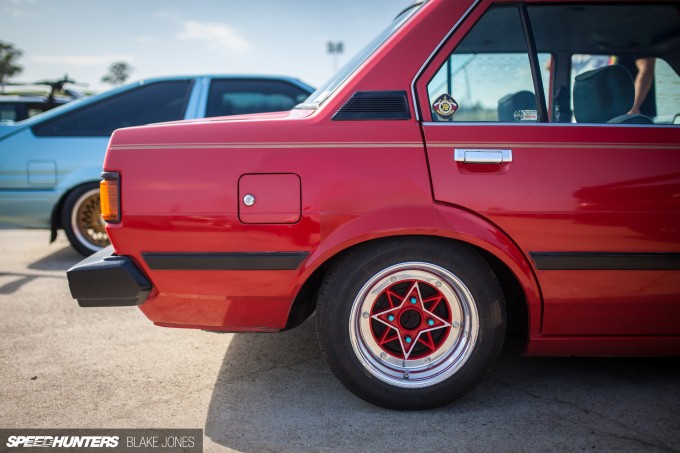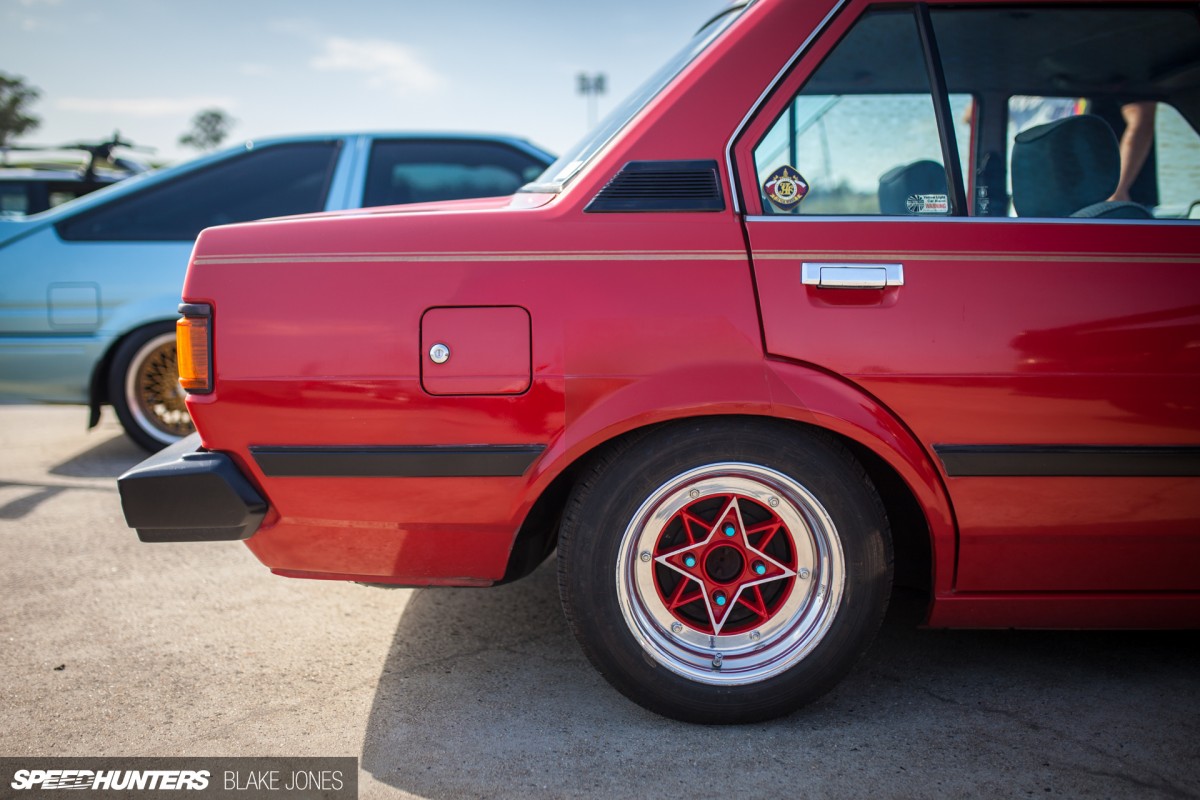 Why mess with the '80s perfection of the stock body when it looks so good already? A set of SSR Star Sharks have been tucked beneath the guards, but otherwise the brilliant red and gold pinstriped bodywork remains untouched.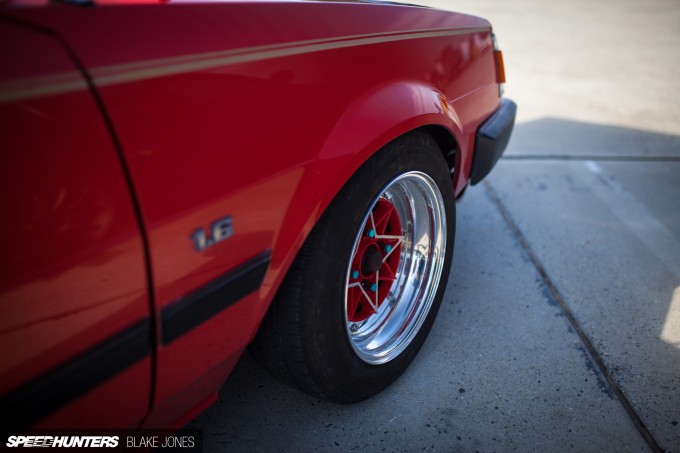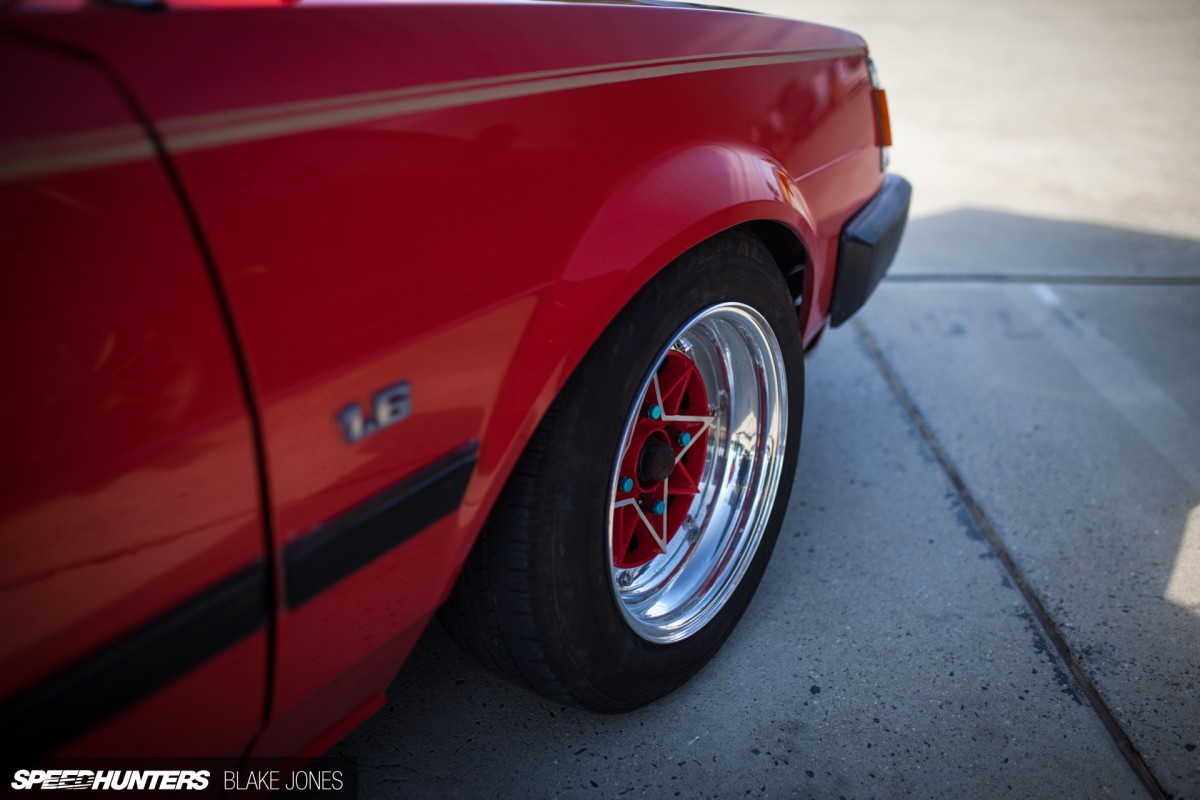 Clean examples of the E70 Corolla are getting harder and harder to find as they continue to be pried from grannies' hands by eager grandsons. Builds like this one make me wonder if the E70 might soon become collectible and shift out of reach of young car enthusiasts. That would be a damn shame.
Blake Jones
Instagram: blaketjones
blake@speedhunters.com