The Everyday Supercar
Welcome to the ultimate track day weapon, the 991 GT3. We sampled all the characteristics this car has to offer on the circuit when Pedey attended a Porsche driving course, but there's an angle to the GT3 that's always made me wonder how would it fare on the street.
After being blown away by the A-to-B capabilities of the Turbo S last year, I'd been patiently waiting to sample its naturally aspirated brother, and see how it would shine when presented with challenging Japanese mountain roads. So, I borrowed a red GT3 from Porsche Japan's press fleet and set about finding out…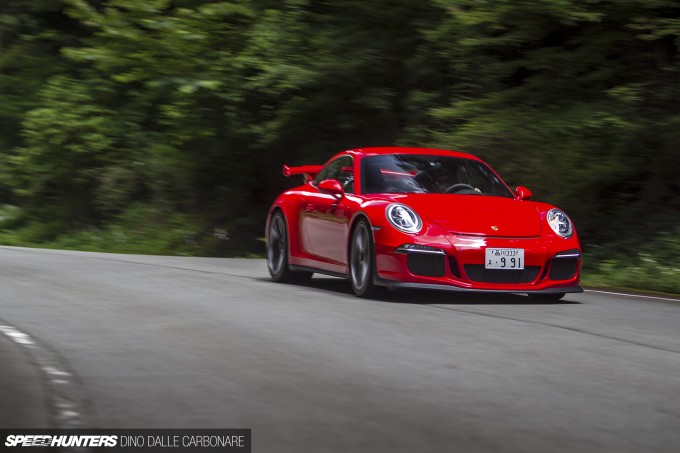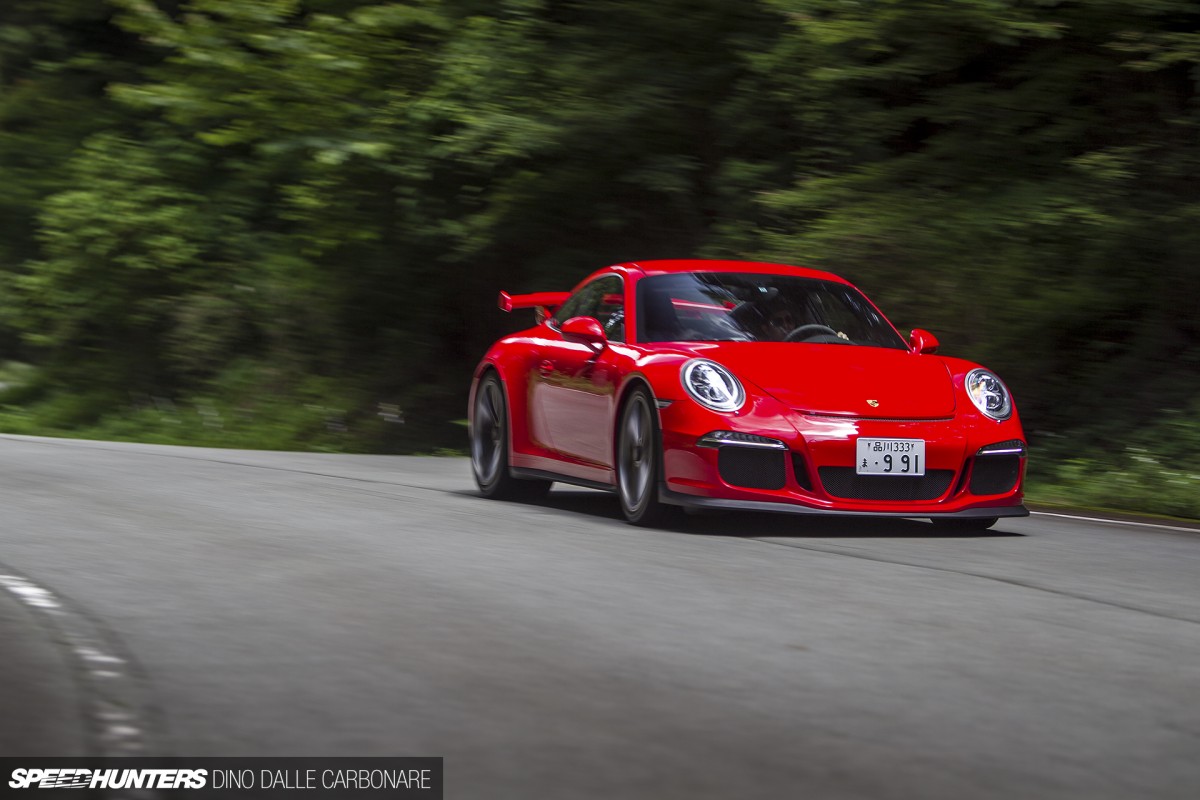 First up, I have to talk about the daily driving abilities of this car. Compared to a Carrera 2, Carrera 4, or even a Turbo, the GT3 is immediately a little rawer around the edges. 'Unrefined' would be the worst possible word to use here, because for car guys it just feels the way it should. There's more NVH getting into the cabin, the steering is more weighted and direct, and the dual-clutch transmission rattles and clunks at lower speeds as well as when maneuvering around. Nothing to complain about then.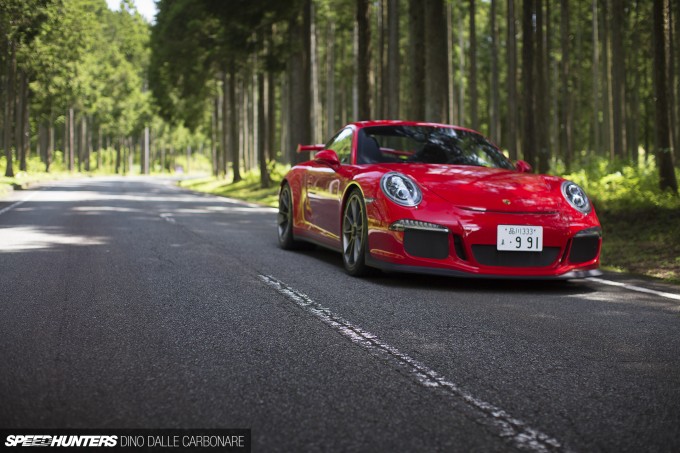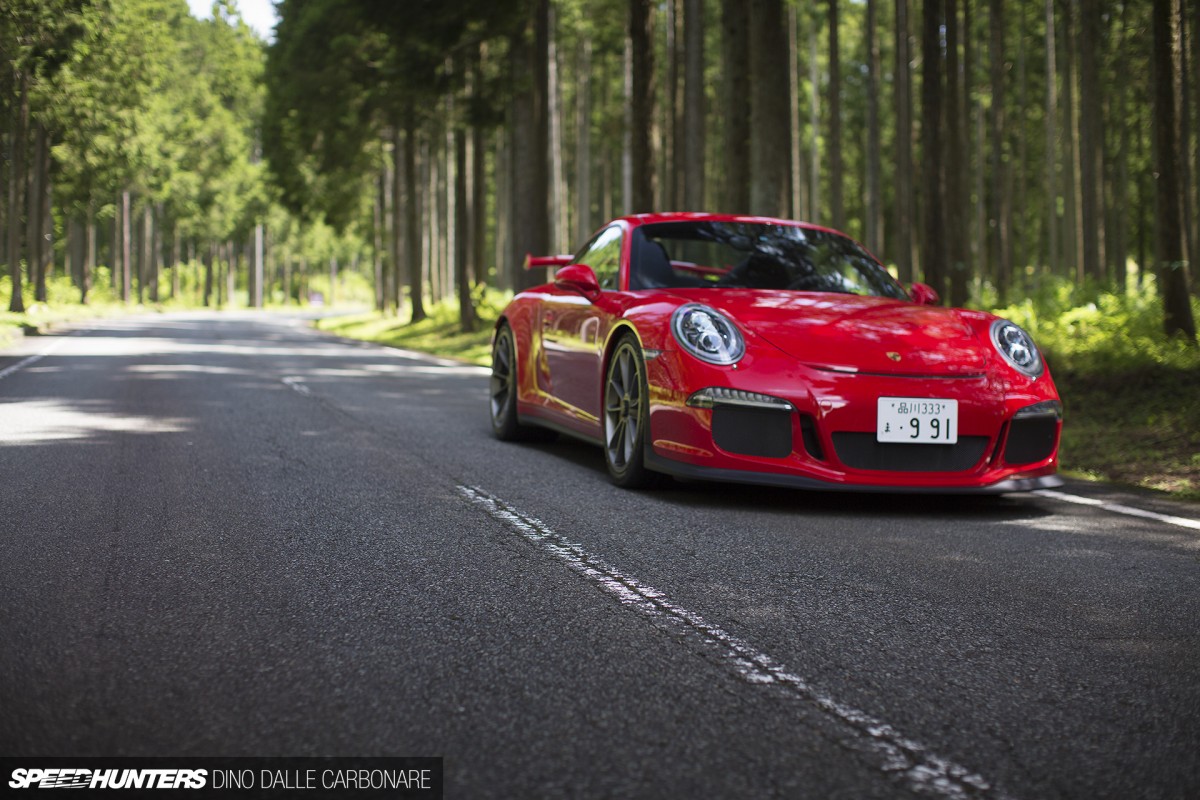 Most modern machines are far too refined, but with the GT3, having a direct connection to the car and its control only adds to the driving experience – even if that means crawling around Tokyo city roads at 50km/h or less. Let's just say it makes you feel more one with the car than you do in an overly cultivated vehicle. If I were to fork out an absurd amount of money for a car like this, I would want it to feel special all of the time.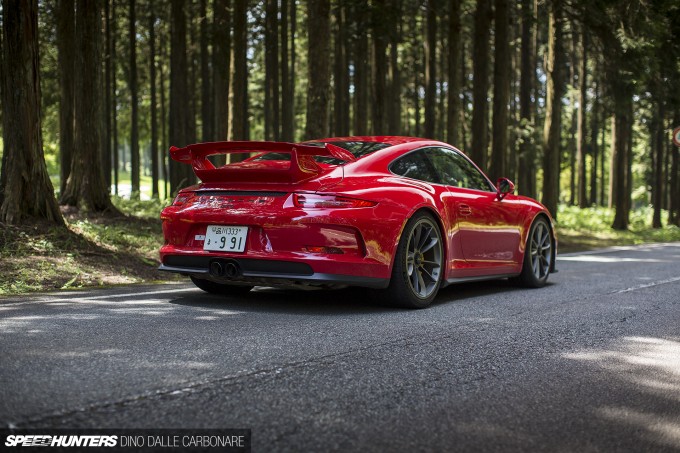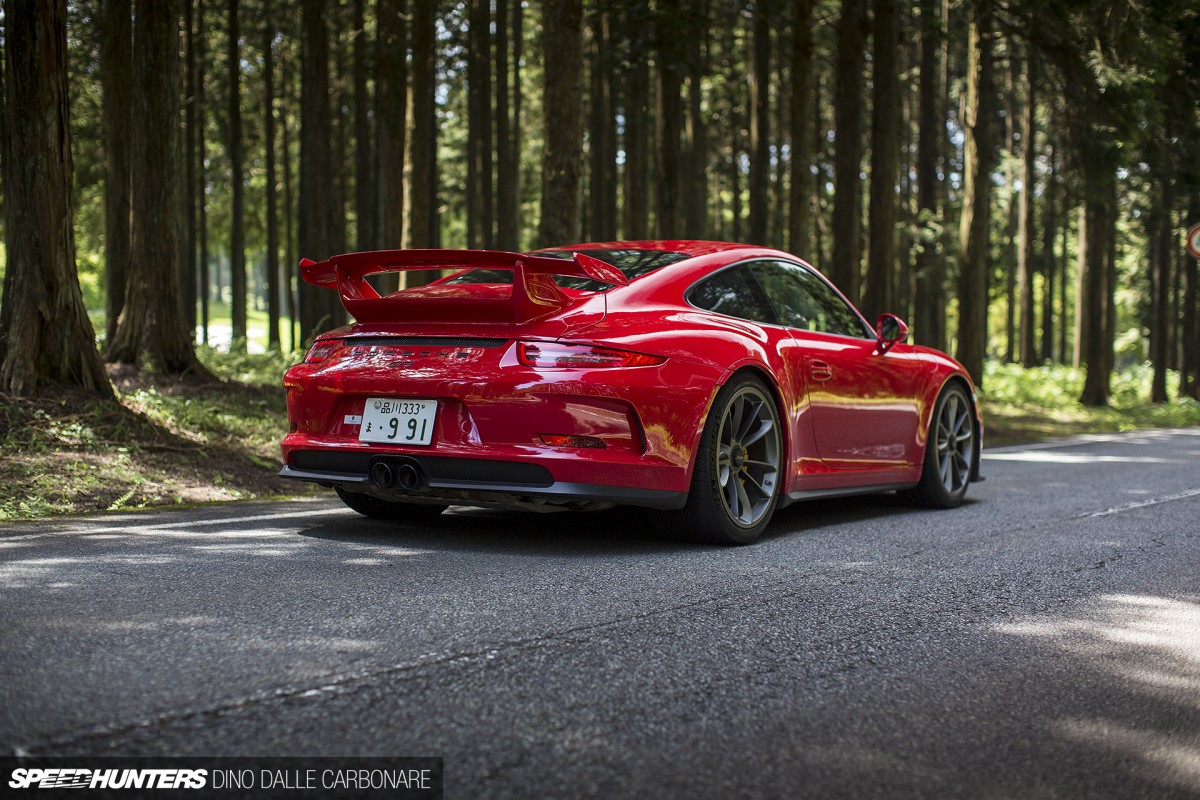 And the GT3 does this pretty well.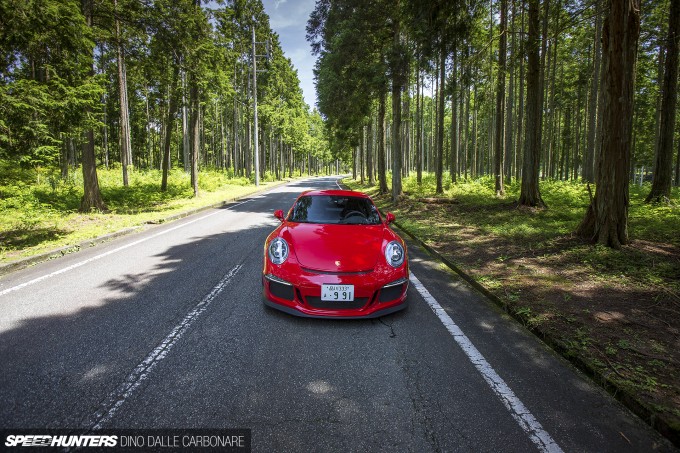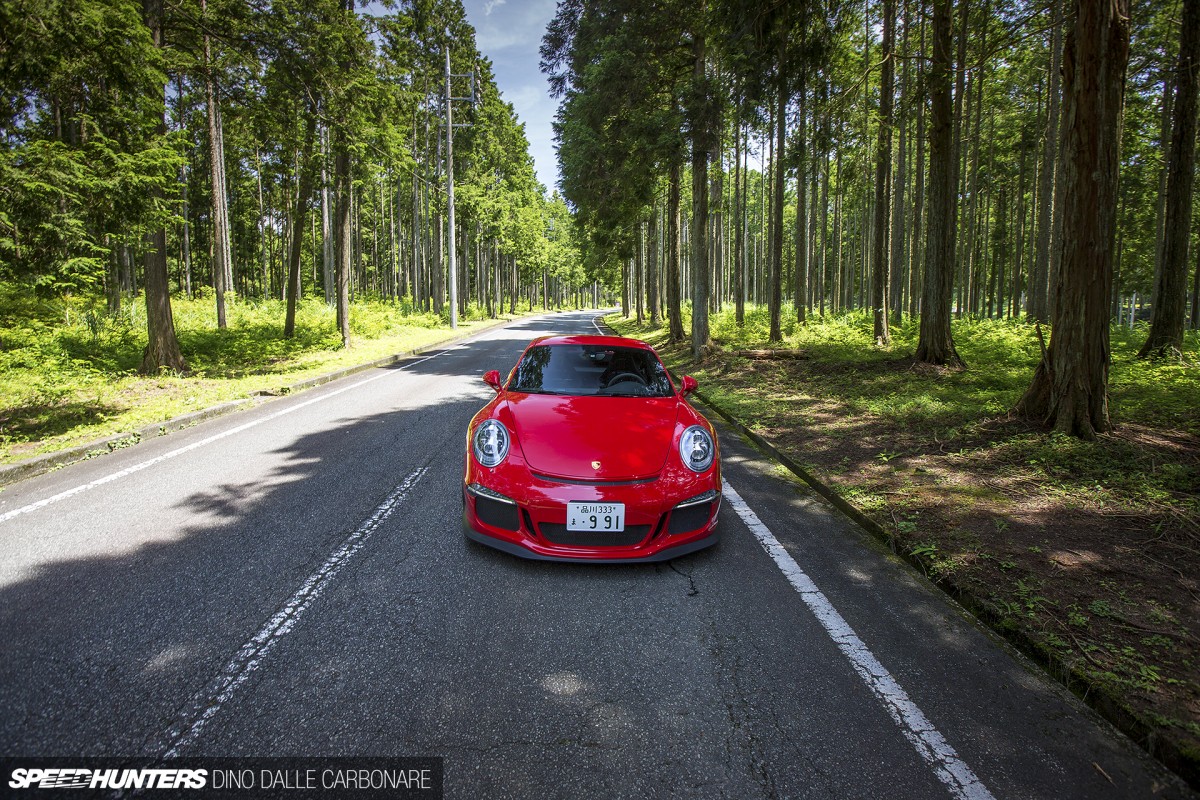 Then there's the looks. I'm someone that appreciates older cars and the history and lineage of legendary models, but I'm certainly not going to complain when a manufacturer evolves a design in order to keep it current.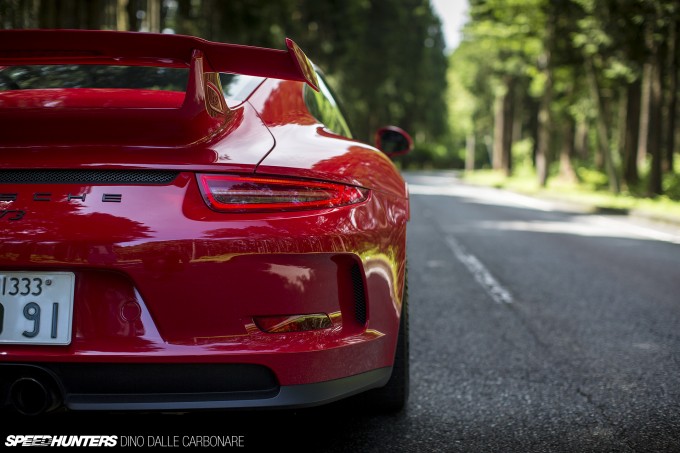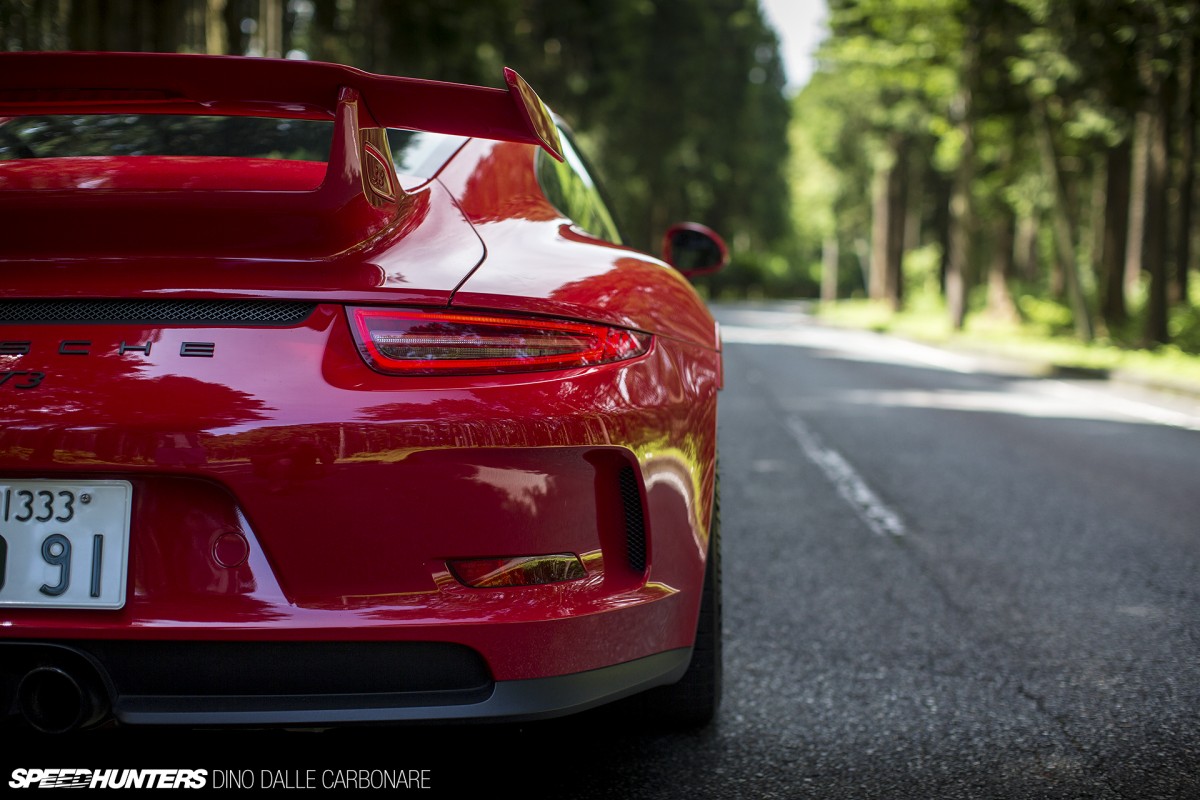 I personally love the way the 991 has turned out, and the GT3 version looks just right.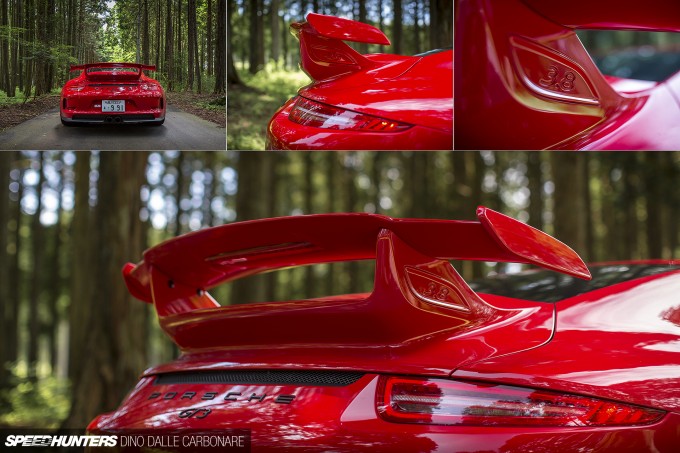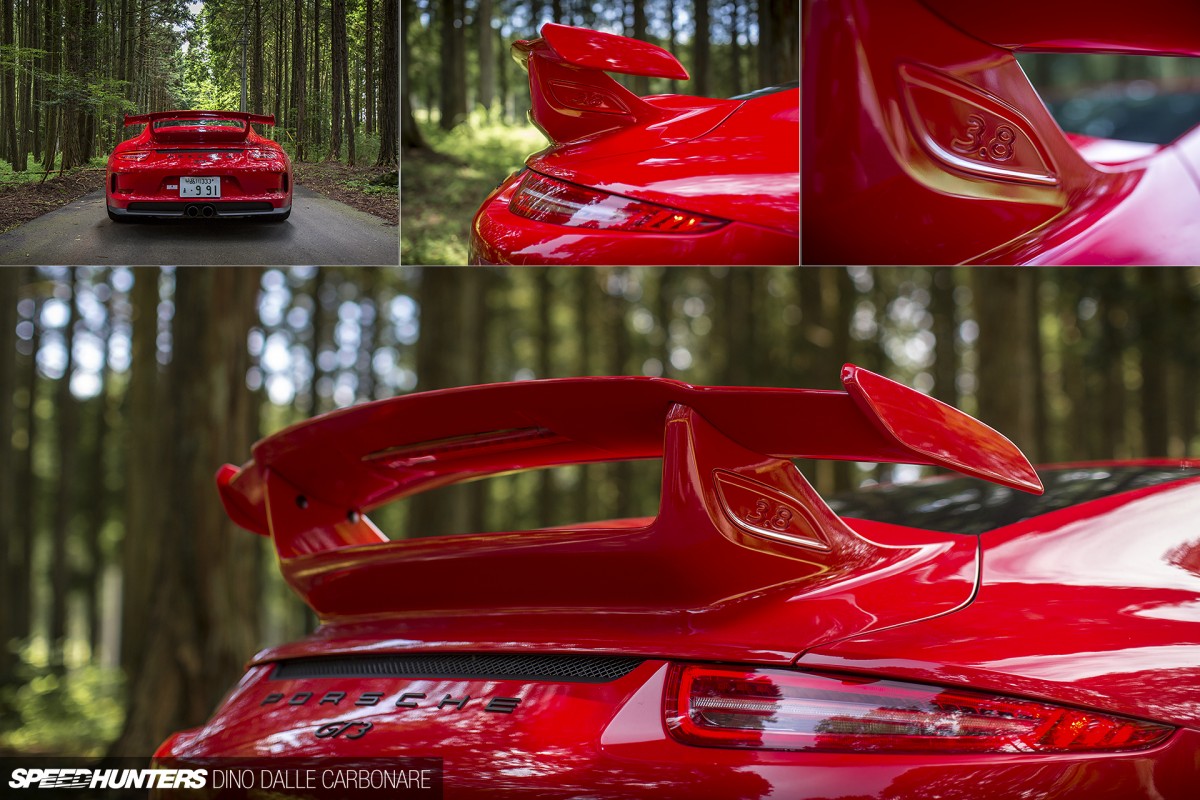 It has presence; you know it's not a base Carrera but at the same time it's not vulgar. The rear wing, marked 3.8, is probably the first thing someone would notice, and it's an instant giveaway that you're in the presence of something special.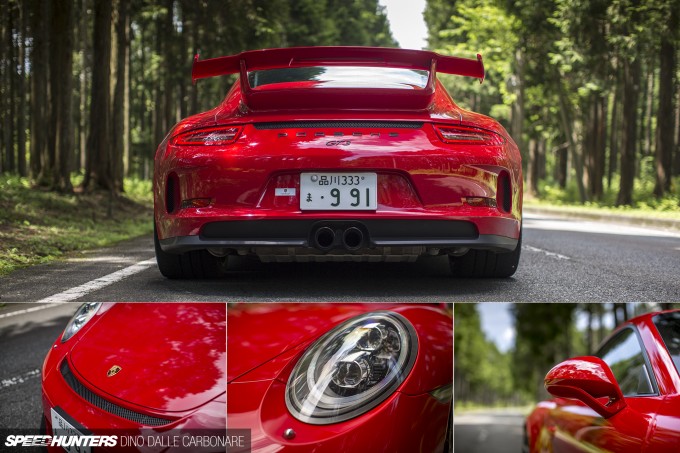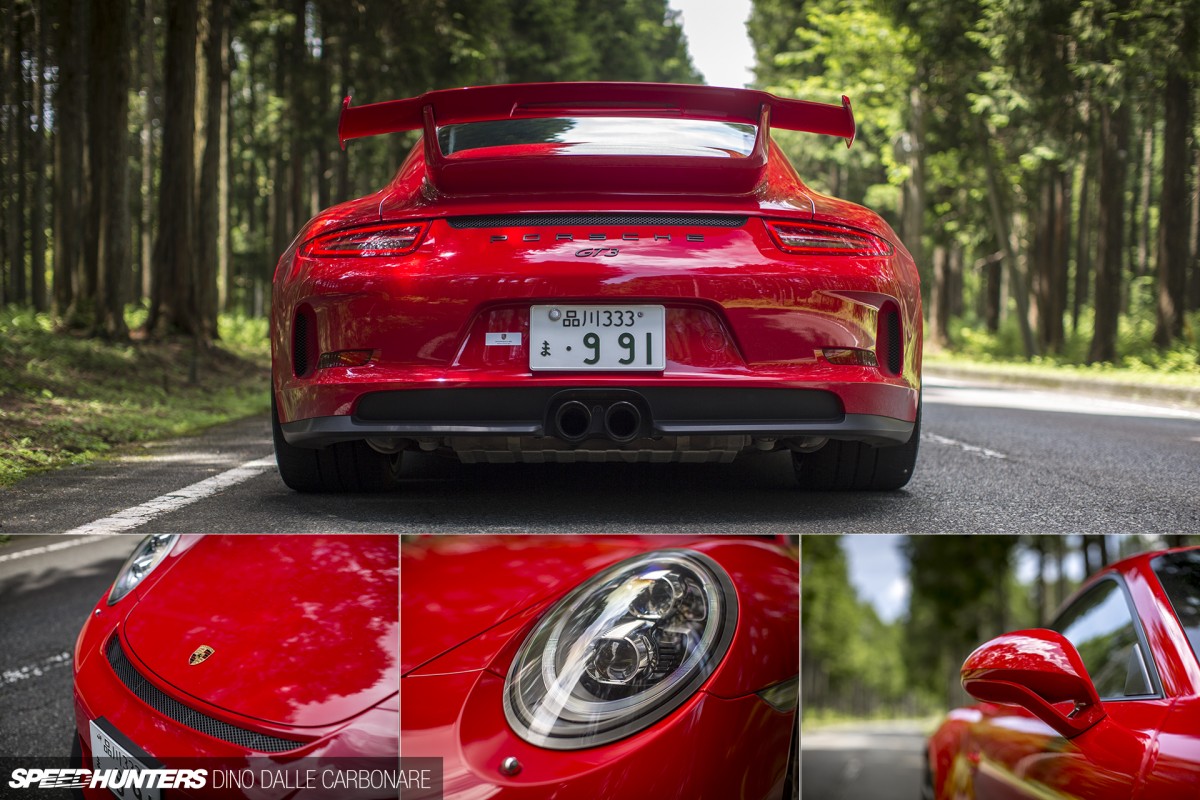 And the details don't end there, of course. They're subtle and functional for the most part; the venting in the front bumper and moulded lip spoiler help to eliminate lift and generate downforce.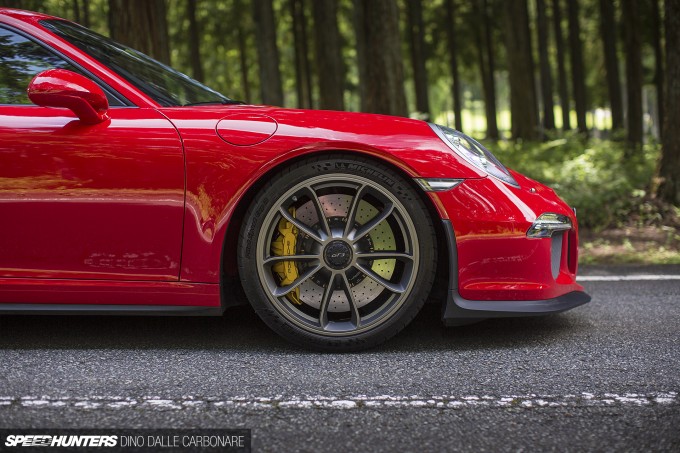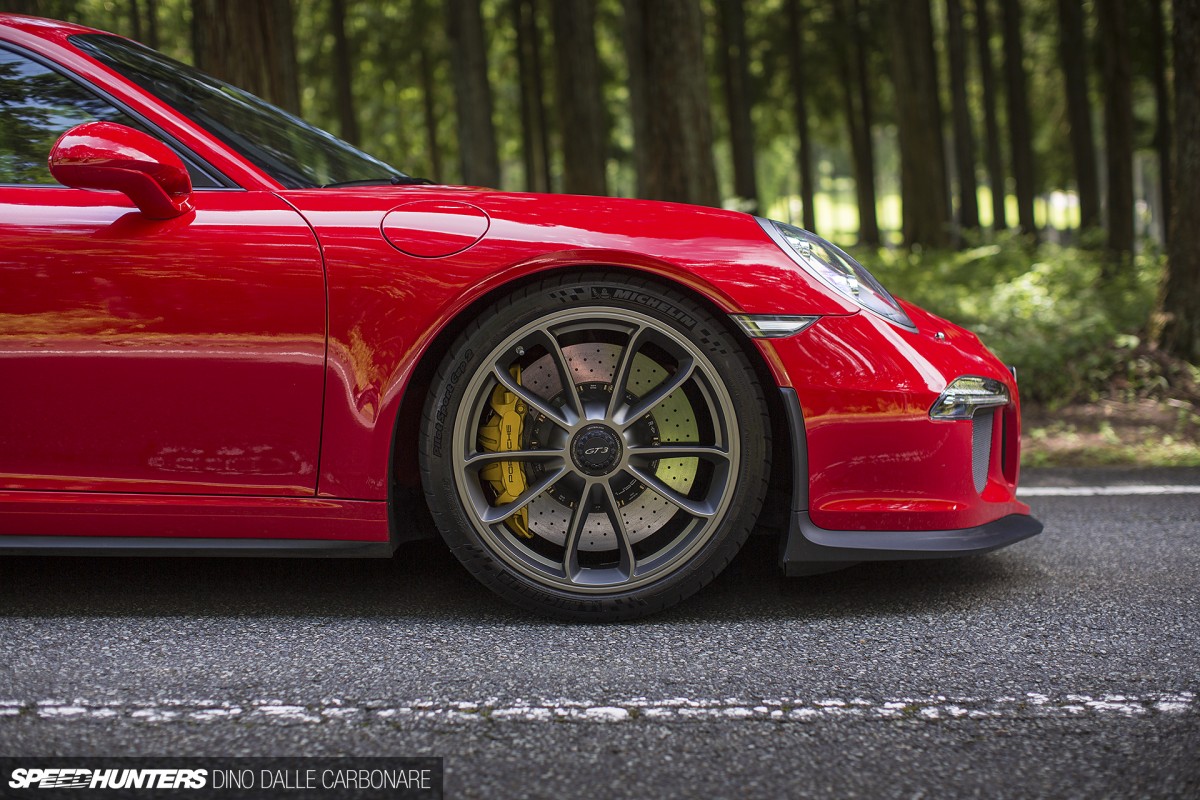 The GT3's 20-inch wheels are an equally recognisable feature of the model too. With a thin split five-spoke design they're as light as they look, and are mounted to the hub via a single-lug nut that's used on the higher-end cars in Porsche's current range.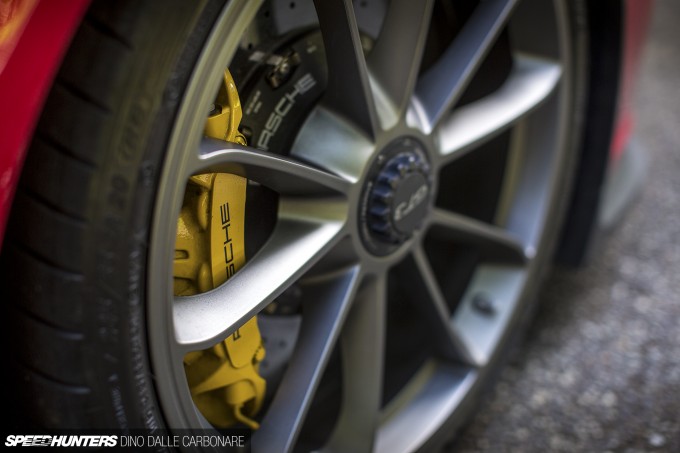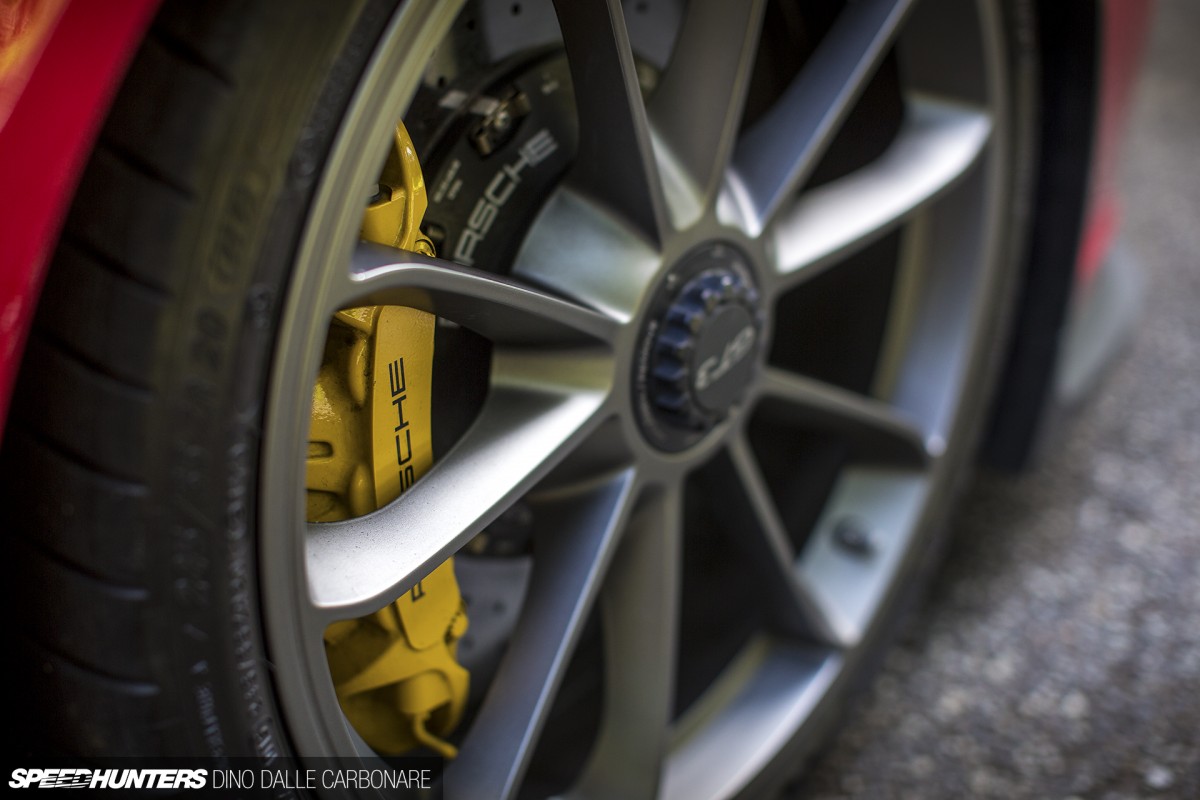 It's crazy that wheels of this diameter are the norm on performance cars these days, and the GT3 RS even gets 21s on the rear. And manufacturers like Porsche seem to do a good job of filling them up with equally serious brake packages, which in the case of this particular press car was the optional PCCB upgrade, featuring massive 6-pot callipers at the front and adding 410mm carbon ceramic rotors that weight up to 50 per cent less than conventional steel discs.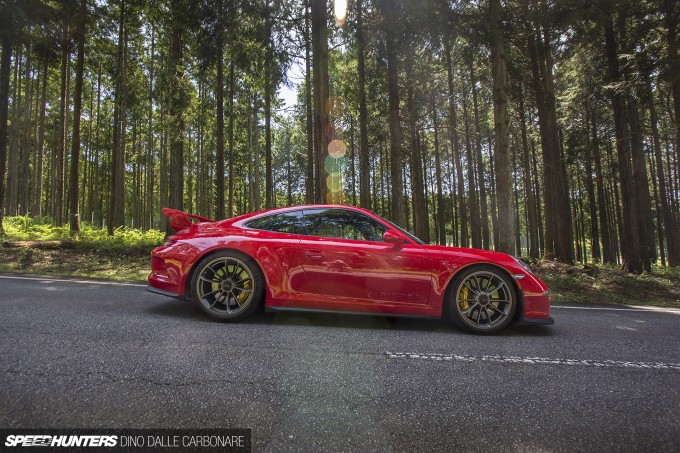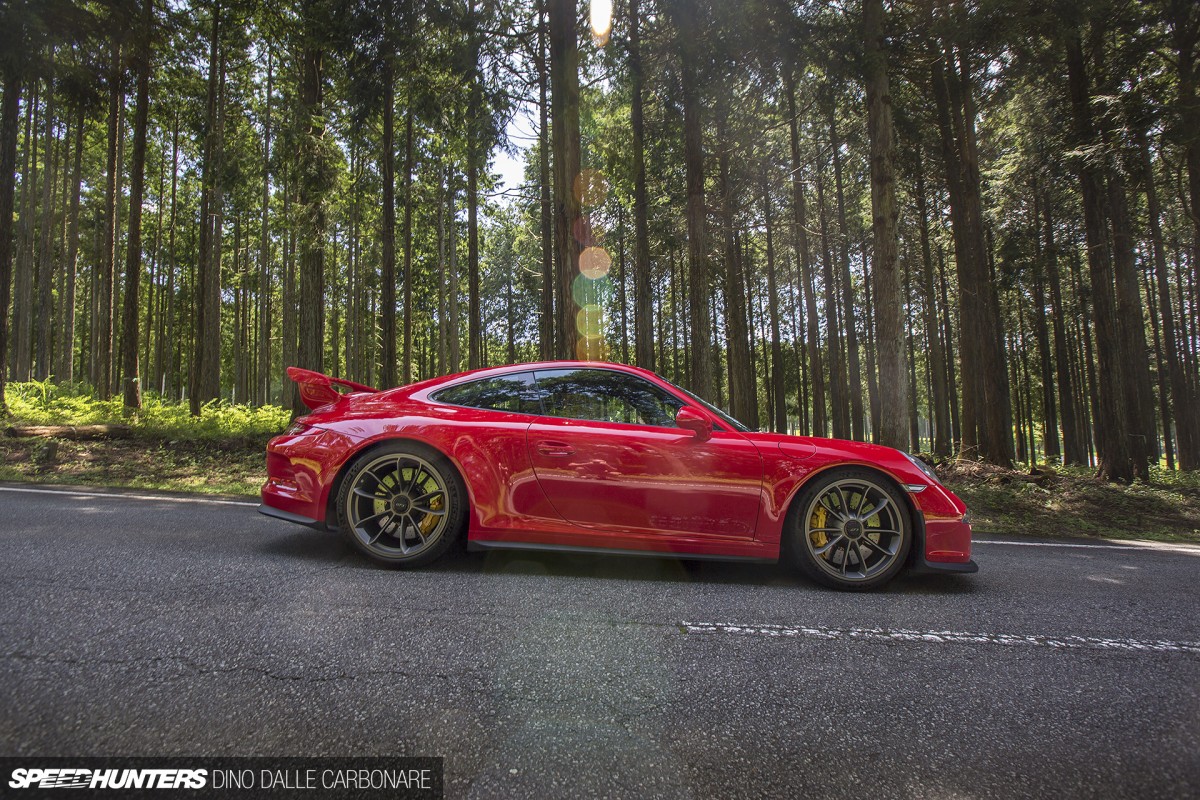 The rear featured 4-pot callipers and 390mm rotors that combine to offer one of the most precise and reassuring middle pedals I've ever sampled on a car.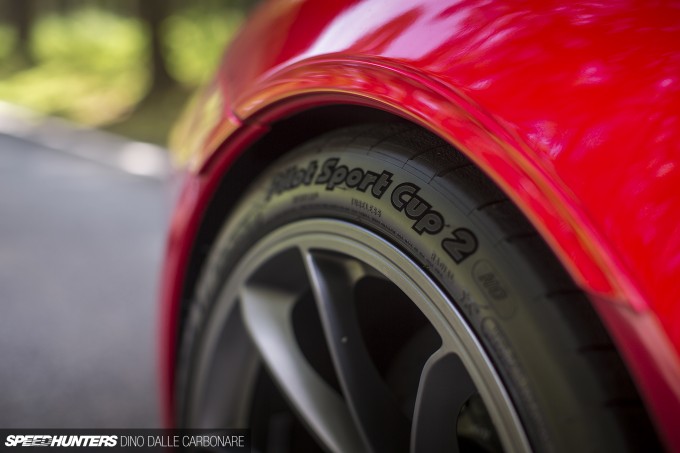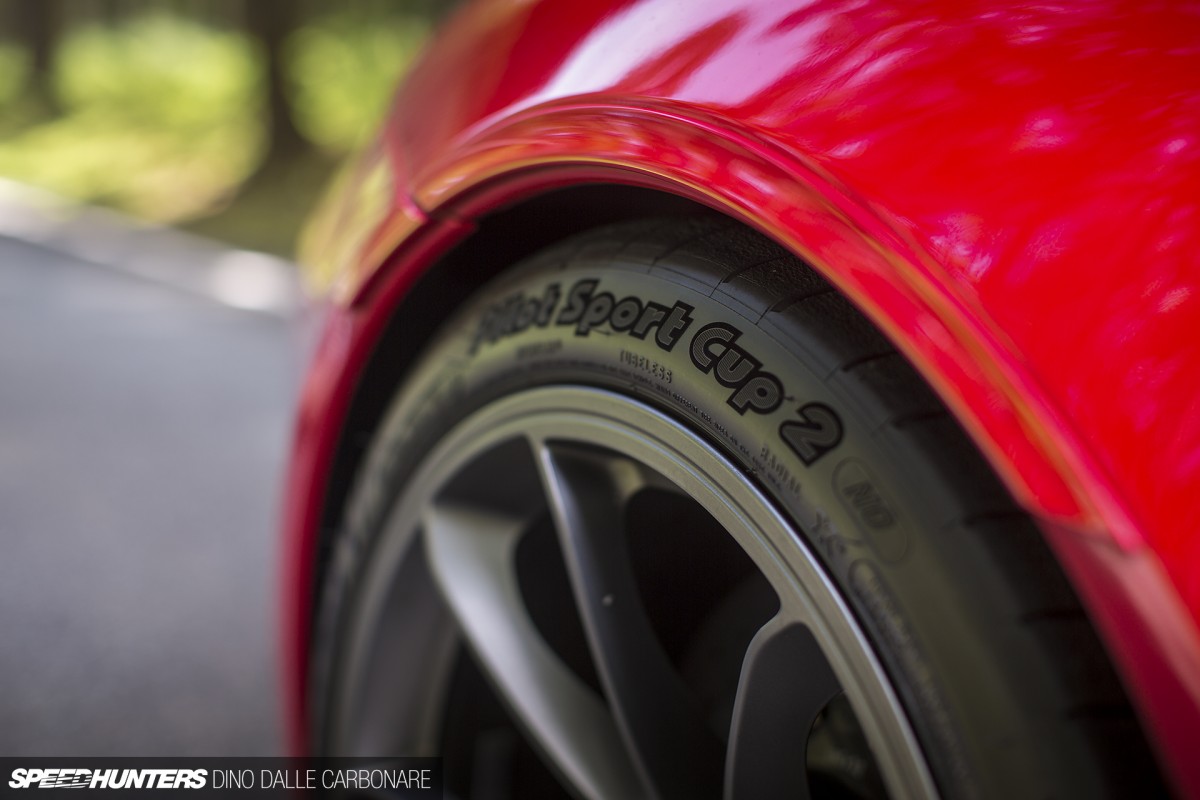 It always surprises me just how little tread Michelin Pilot Sport Cup 2s actually come with, but I guess having less longevity in exchange for outright grip is a trade off the tyre maker – and Porsche which specifies them – is happy to take.
475hp Doesn't Sound Like Much. Yeah, Right!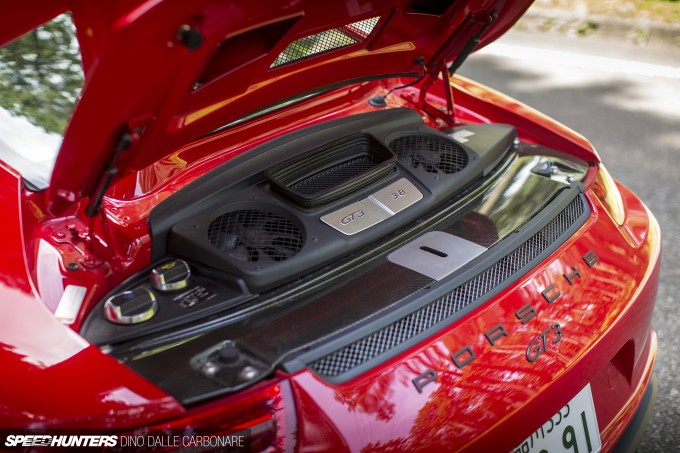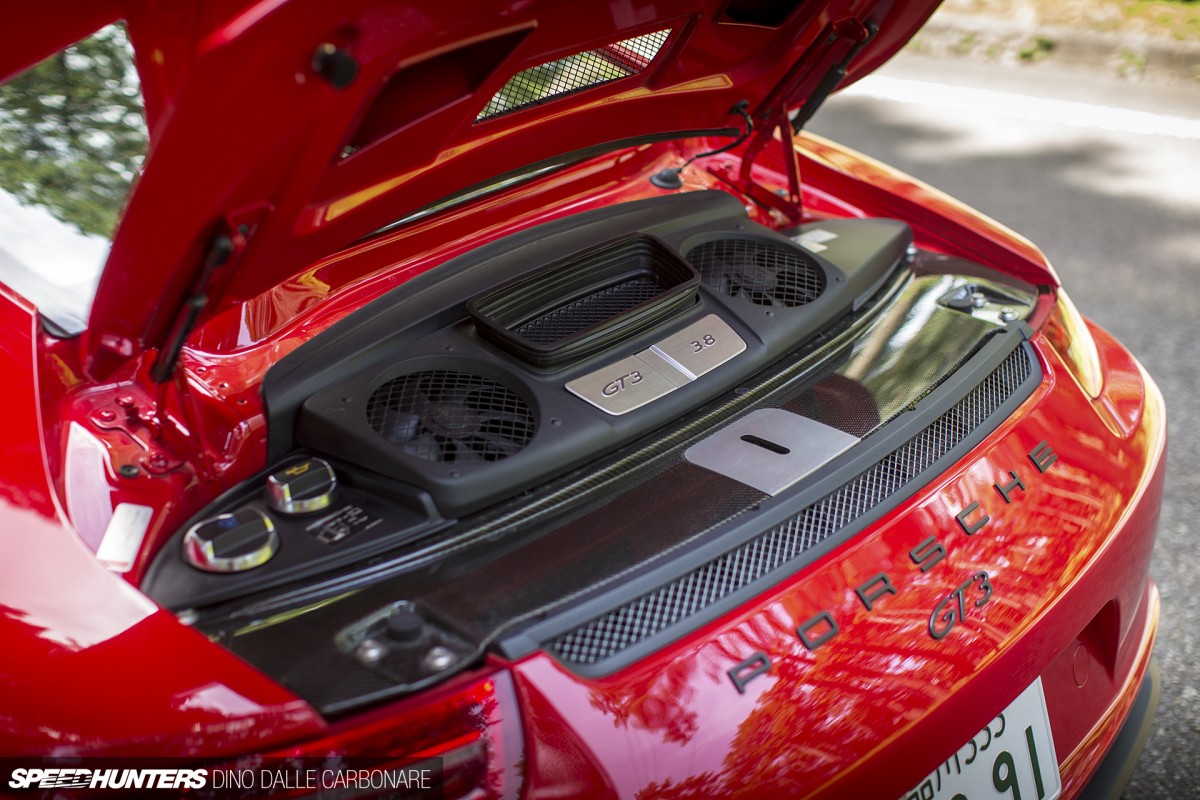 It's a good thing there's a lot of mechanical grip available too, as the 475hp developed by the 3.8-litre flat-six is far more explosive than the number suggests. We are so used to hearing crazy horsepower figures these days, that we mistakenly judge anything under 500hp as being unremarkable, but believe me – the GT3 is simply manic in its power delivery.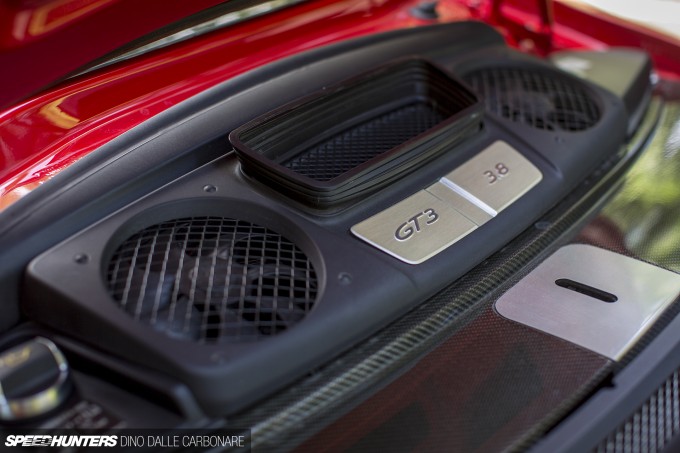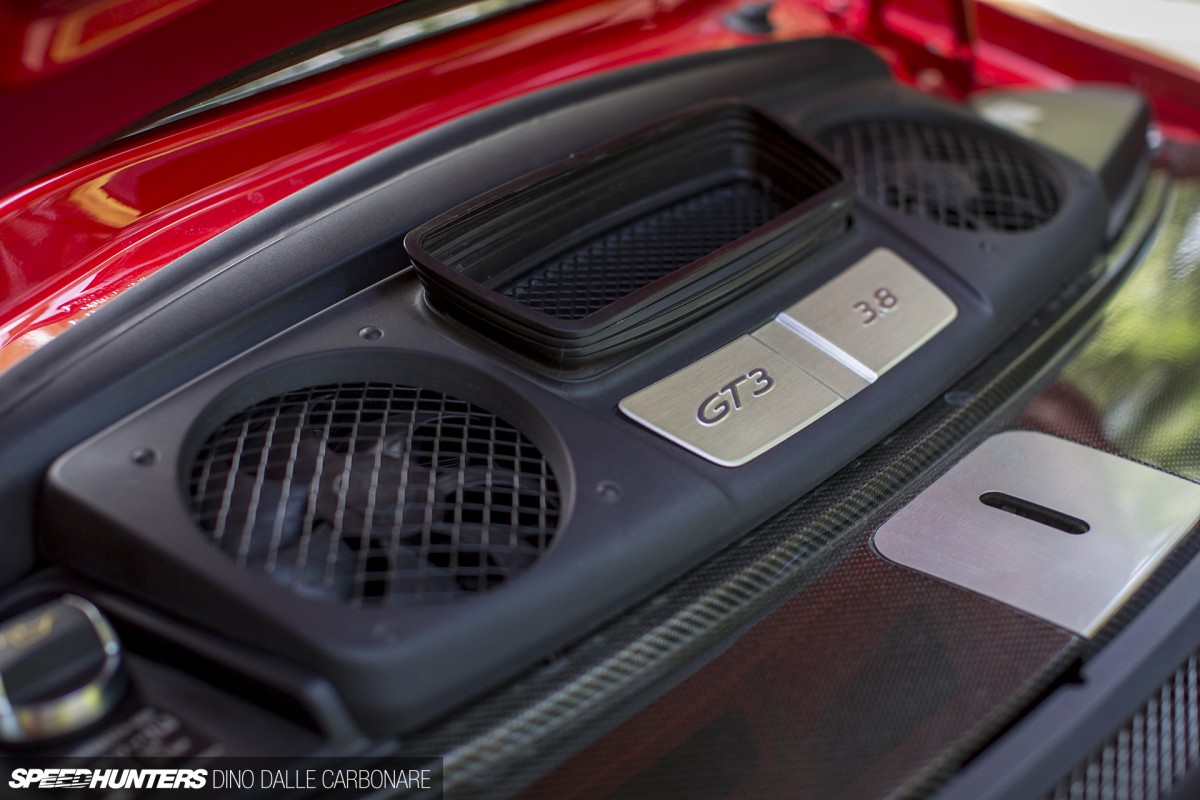 You need to keep it on the boil as there isn't much happening below 5,000rpm, but once you reach that point you still have 4,000rpm worth of anger to play with.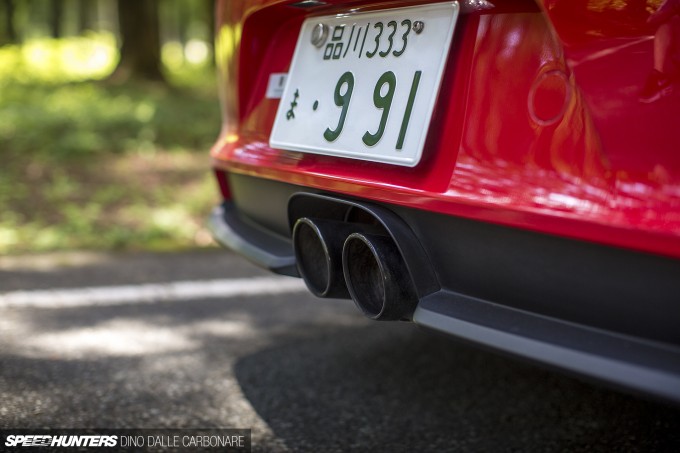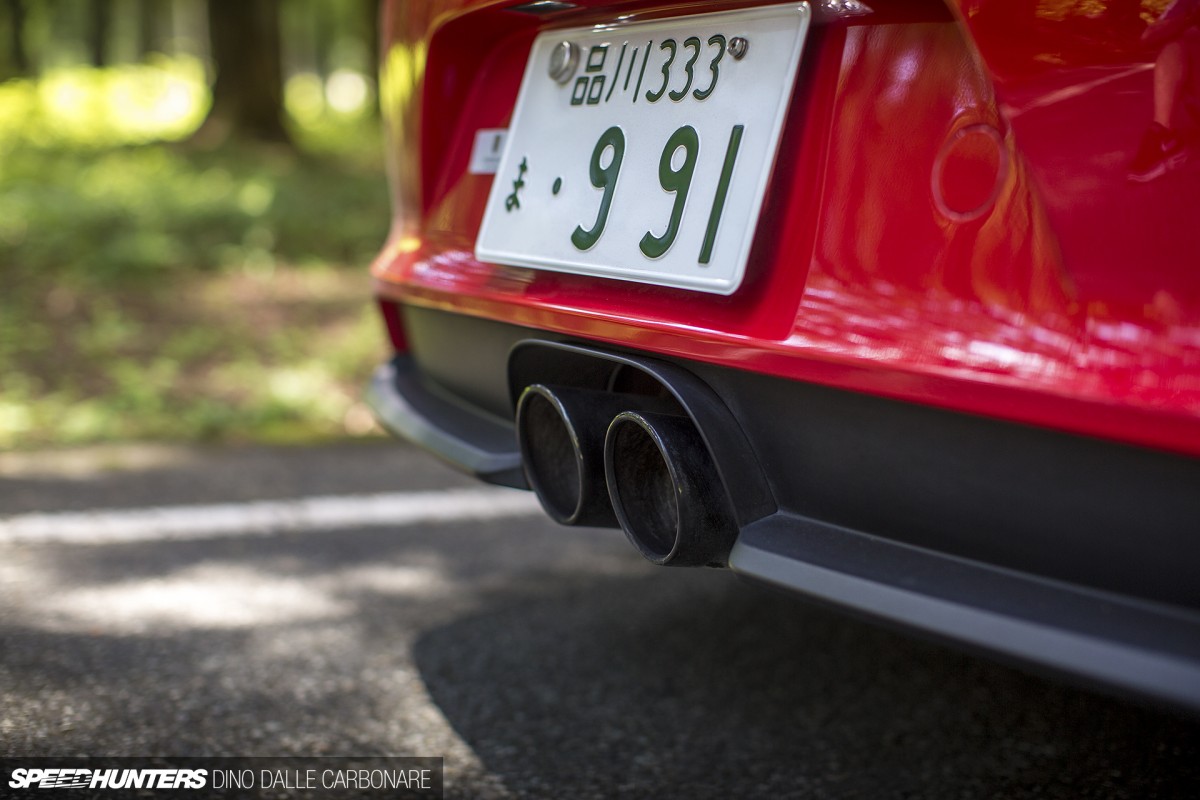 The black center-exit exhaust does a superb job of enhancing the drive experience with a worthy soundtrack, but if it were my car it would be replaced with a Cup car system right after being picked up from the dealership.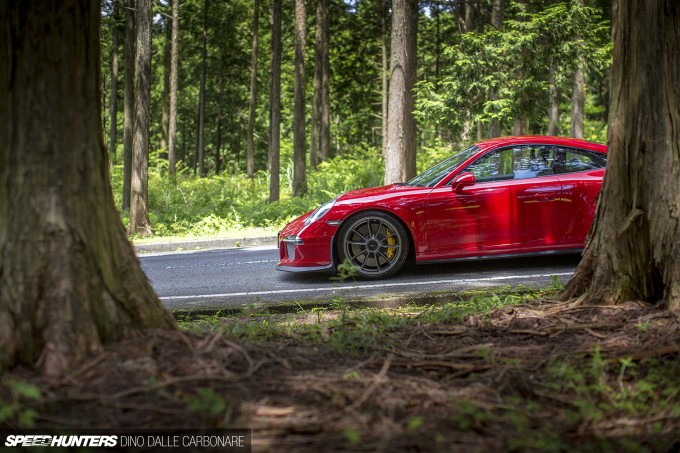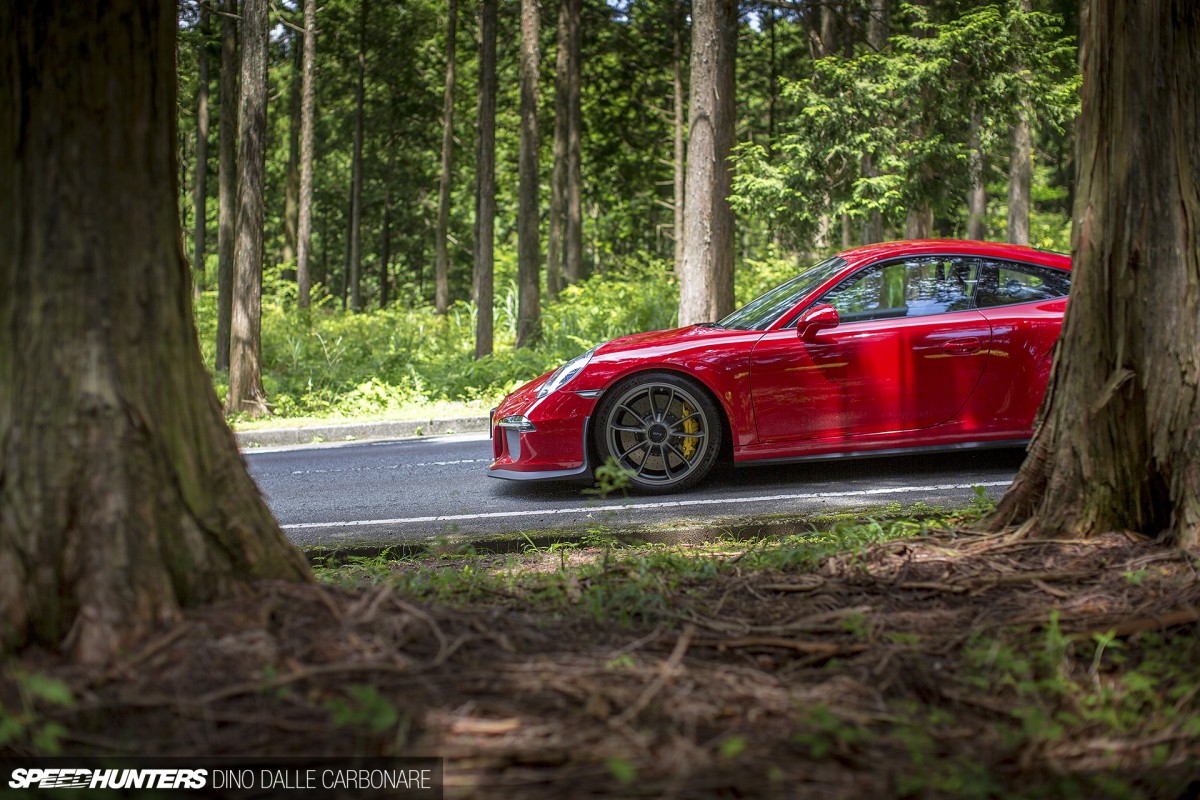 So there you have it – the GT3 in all its glory. But how it feels from the driver's seat is the real question I wanted to answer…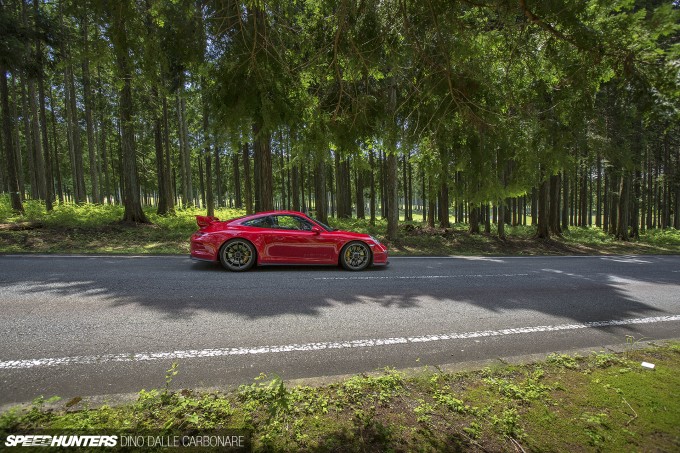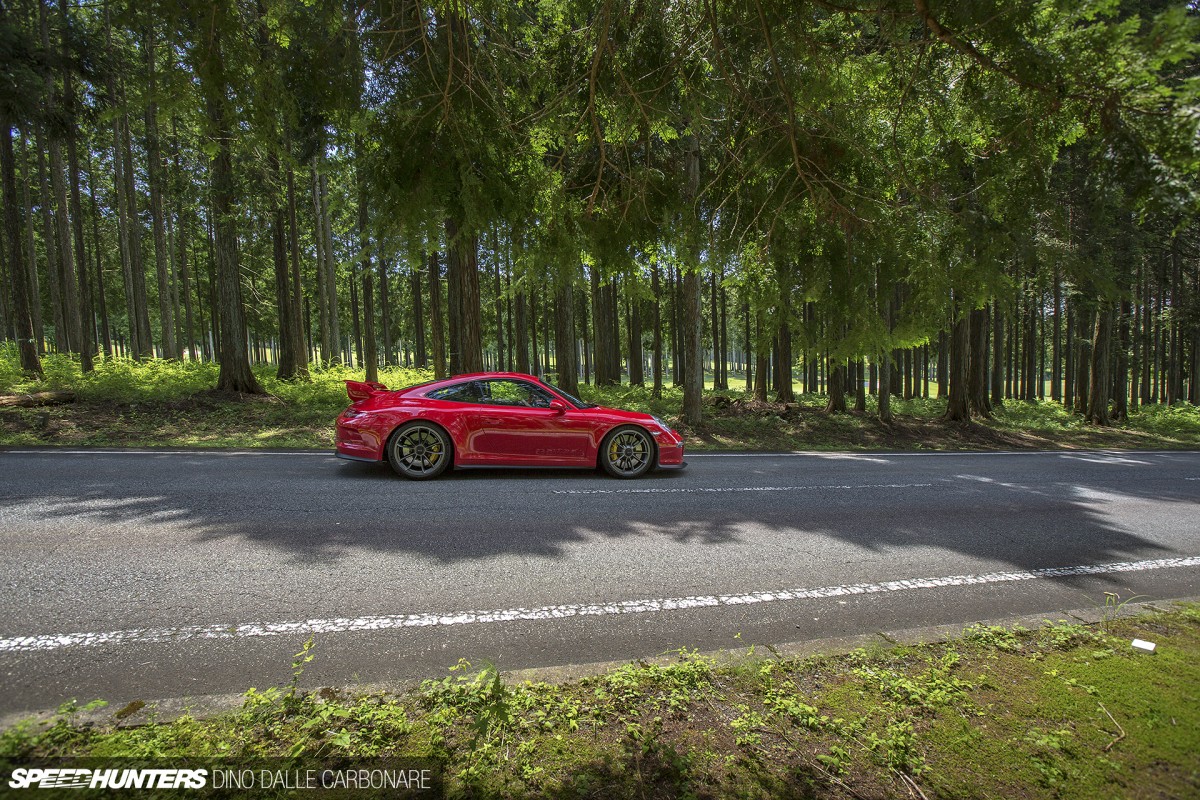 I spent a week with the GT3 and in that time drove it around like a daily driver. And you know what? It did an awesome job. It may lack the option of a manual transmission, but its 7-speed PDK really comes in handy for mundane journeys. You simply put it in D and let it do its thing.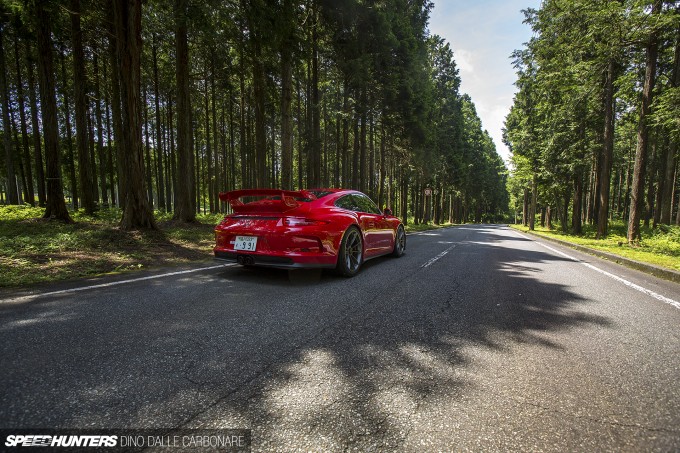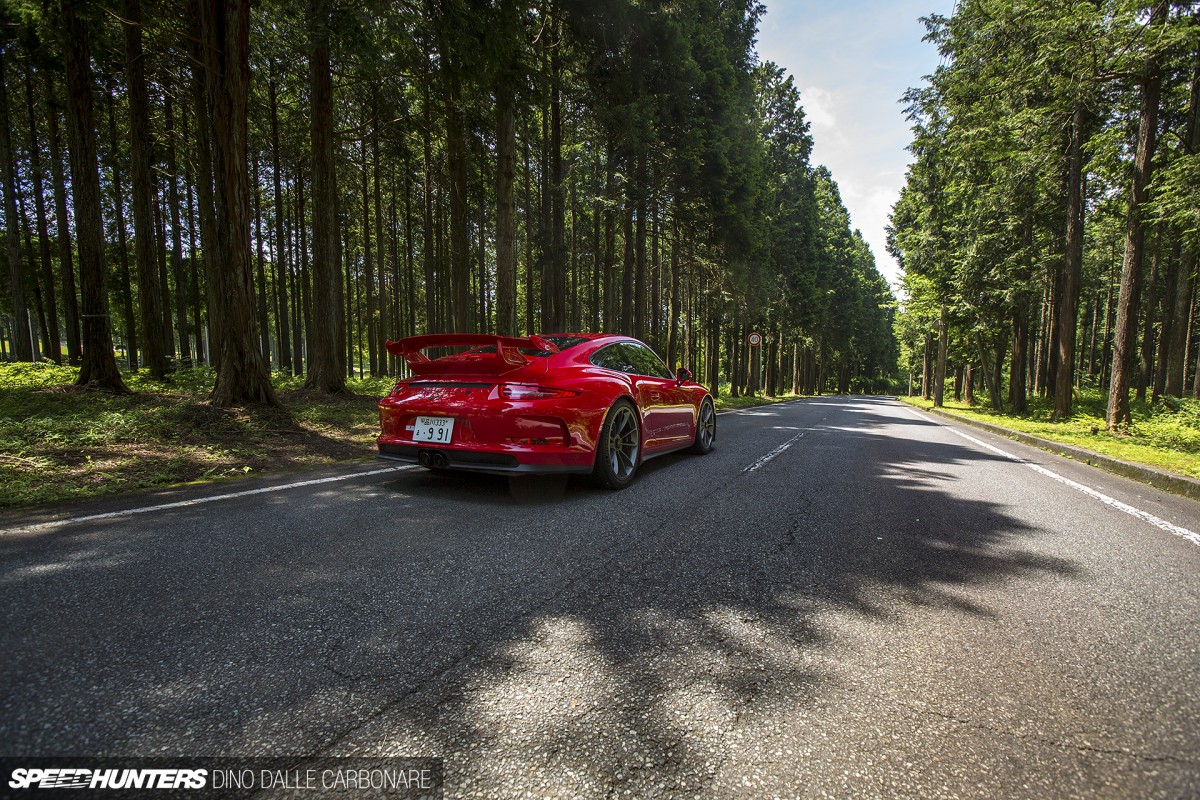 The suspension is stiff and never lets you forget what sort of car you are piloting, but on the roads we are lucky enough to have in Tokyo and most other parts of Japan, it never unphases the chassis or makes progress uncomfortable. Plus, if you're like me, you actually enjoy the reassuring feel of a rigid setup.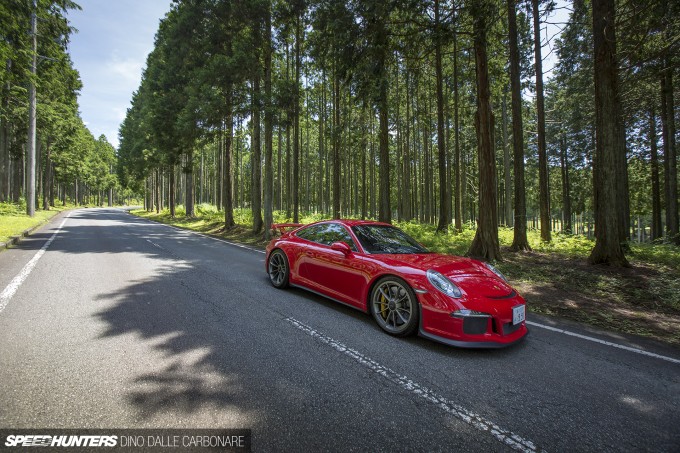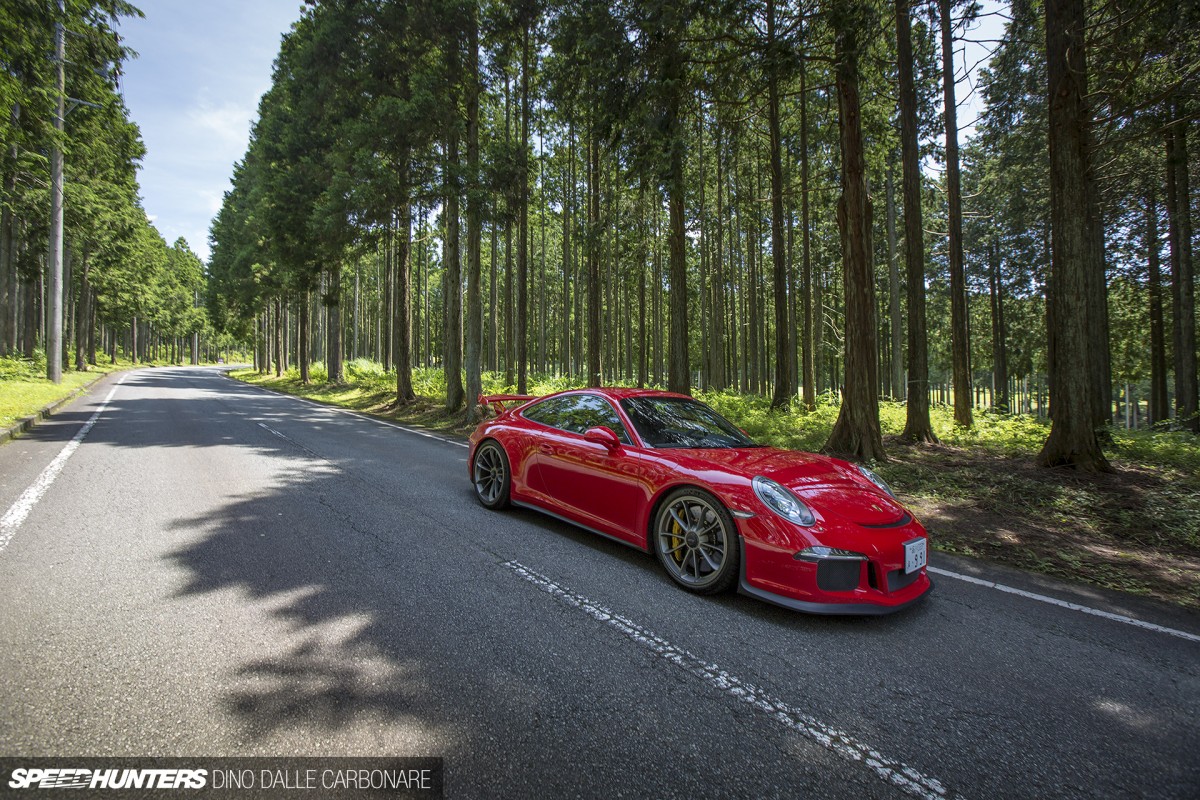 The more I drove it, the more I was impressed. And then I took it to some proper driving roads.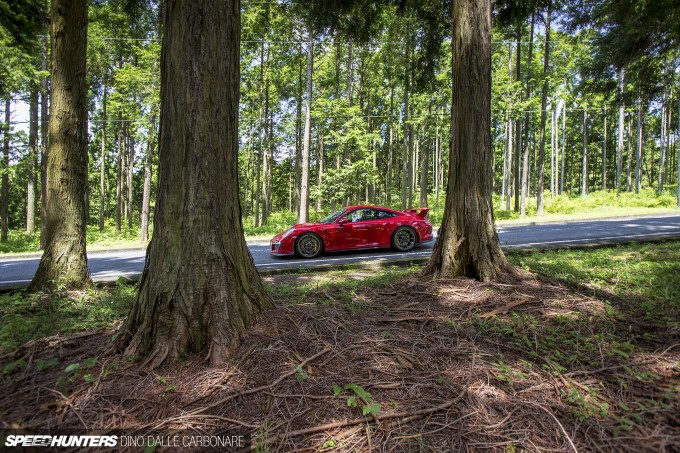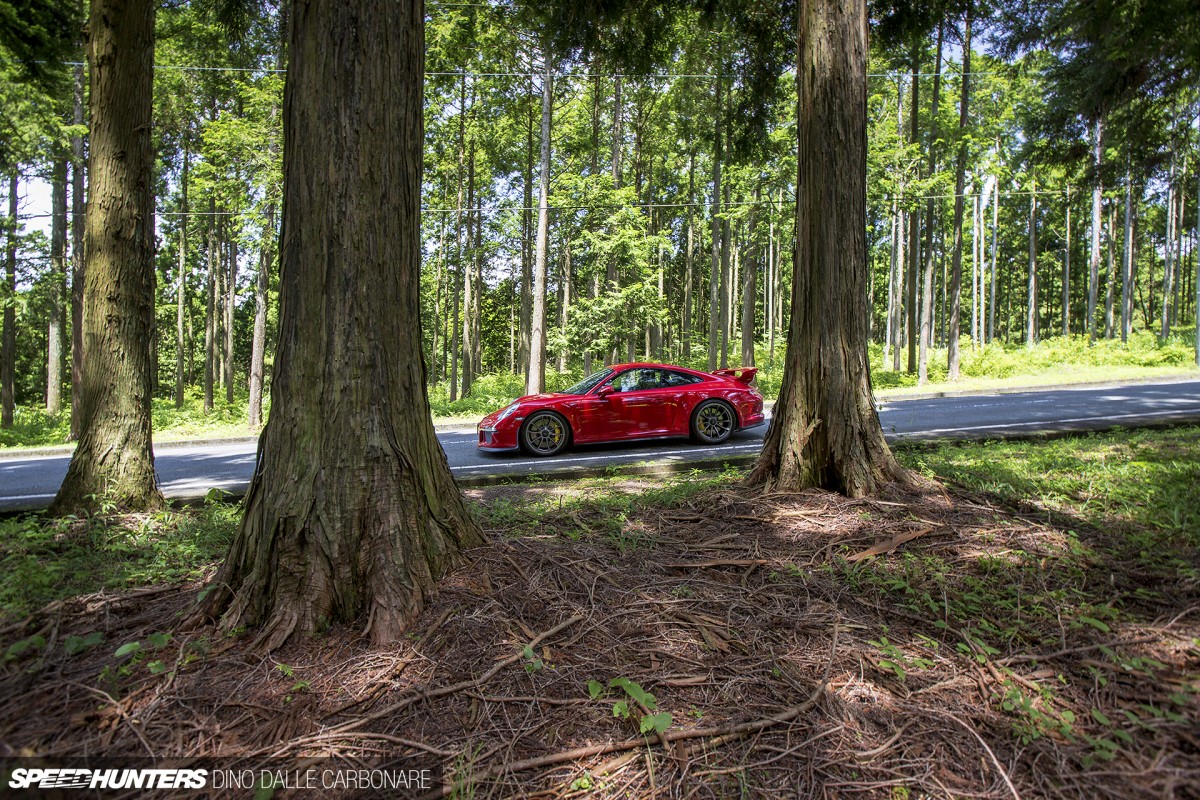 I can't tell you guys how much I love driving cars. It doesn't matter what vehicle it is and whether it's stock or modified – they all have their own unique character and finding out how they feel and respond on nice roads is what this game is all about.
An Intense Driving Experience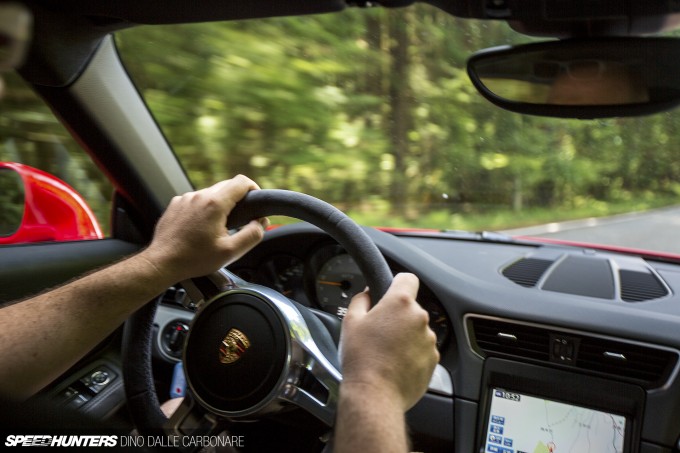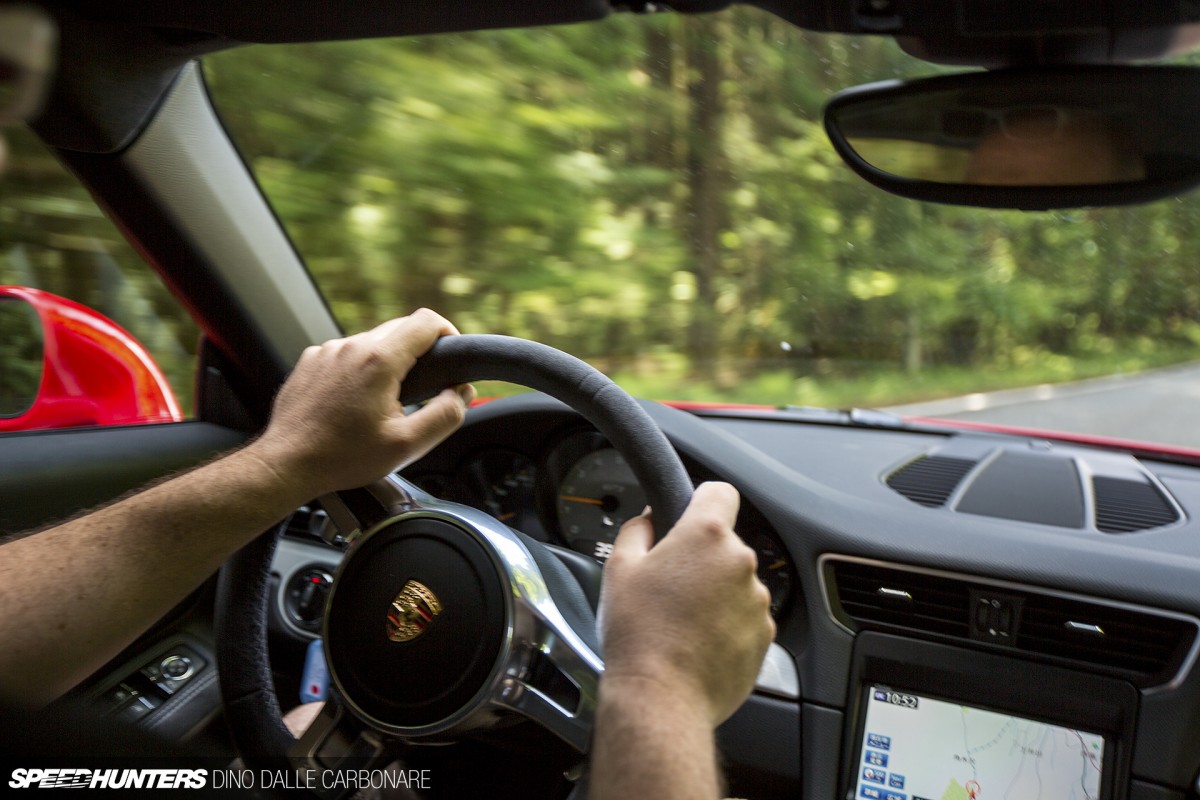 I'm going to try hard not to sensationalise the drive experience, but I guess the best way I can describe it is that up until about 80 per cent of the GT3's capability it's a fast and rewarding car to drive. The steering is so precise and communicative that it allows you to place it on the road as if it were an extension of yourself. Keep the engine's revs up and it has a punchy, reassuring mid-range that's very linear in its delivery, making it easy to dish out through turns.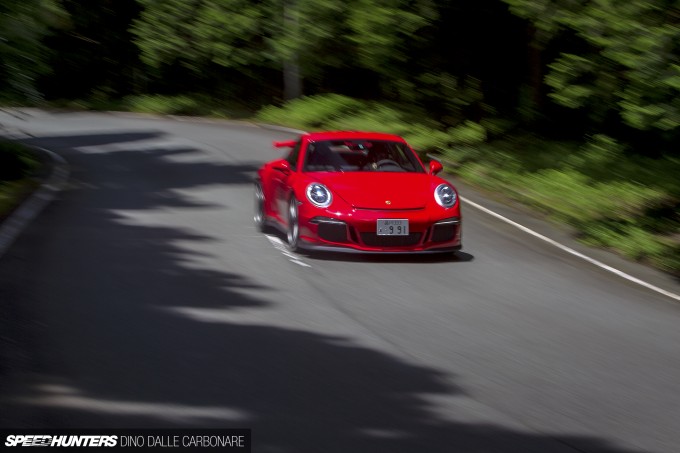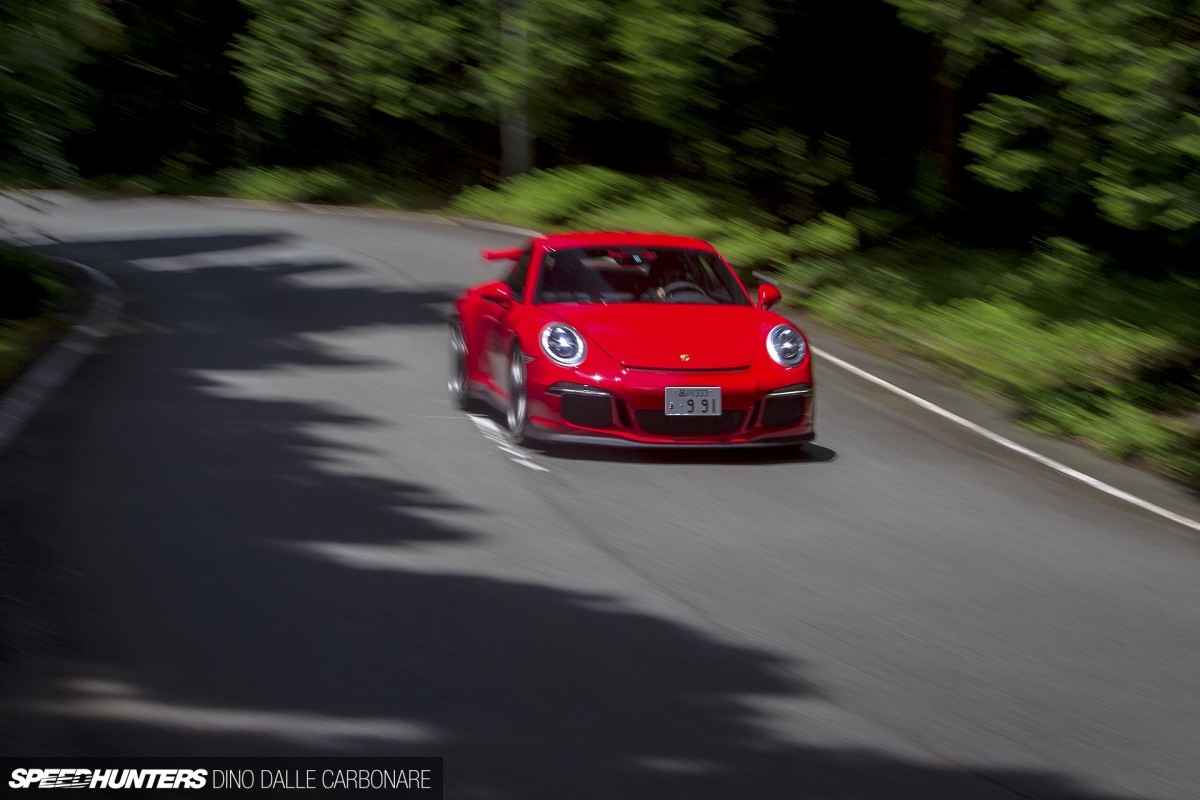 It all combines to allow you to drive through tight mountain roads very quickly. Relying on the grip of the tyres and the perfectly dialled-in suspension, every little thing works together to make the car shrink around you, right down to the rear steering that does an awesome job of hiding the fact that the 991 has a rather long wheelbase. Drive the GT3 like this and you will have a ton of fun.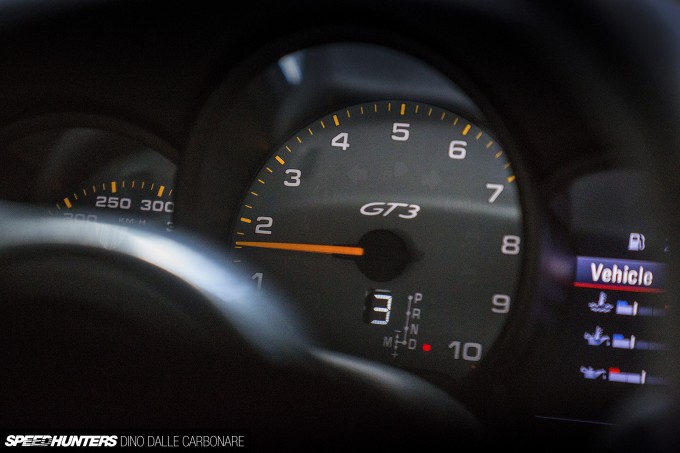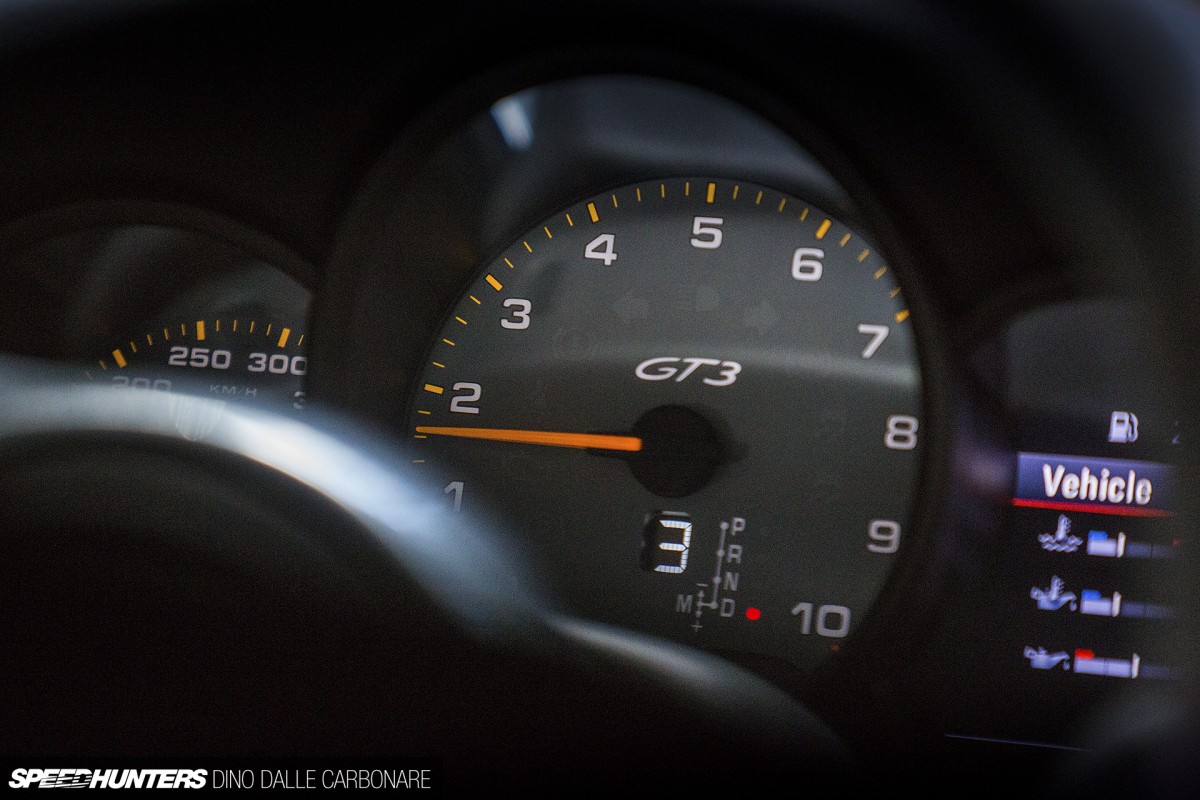 Then there's the extra 1,500rpm range between 7,500 and 9,000rpm – the final 20 per cent of the car's talent. Push into this range, and sh*t really gets intense. It automatically forces you to commit more to whatever you may be tackling. Dare to exit a corner under full power with the revs going past 8,000rpm without a safe short shift into a higher gear, and you better be ready to wind on the counter-steer. Play around with this and you automatically dig deeper into the GT3's chassis. It's a beautifully adjustable setup that encourages you to use the accelerator pedal to adjust the car's trajectory through the bends, but it all happens so quick. It's so manic and peaky that it feels like someone is holding the fast-forward button down.
Hit that 9,000rpm redline and you are rewarded with a sense of accomplishment, as if – for a split second – you've taken the whole 100 per cent of what the car is able to deliver. The sound alone will make you tingle all over.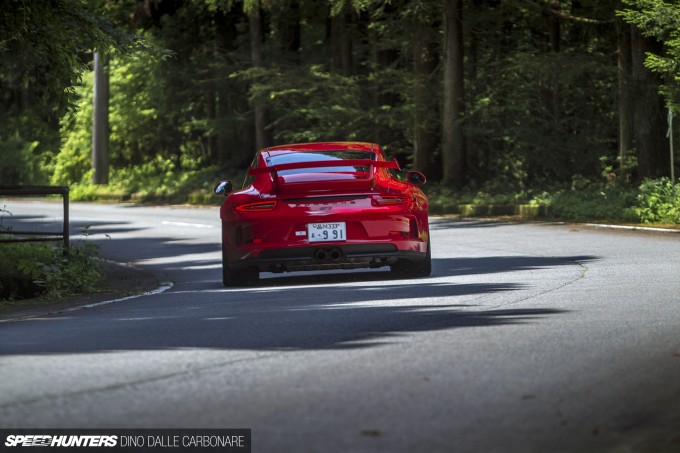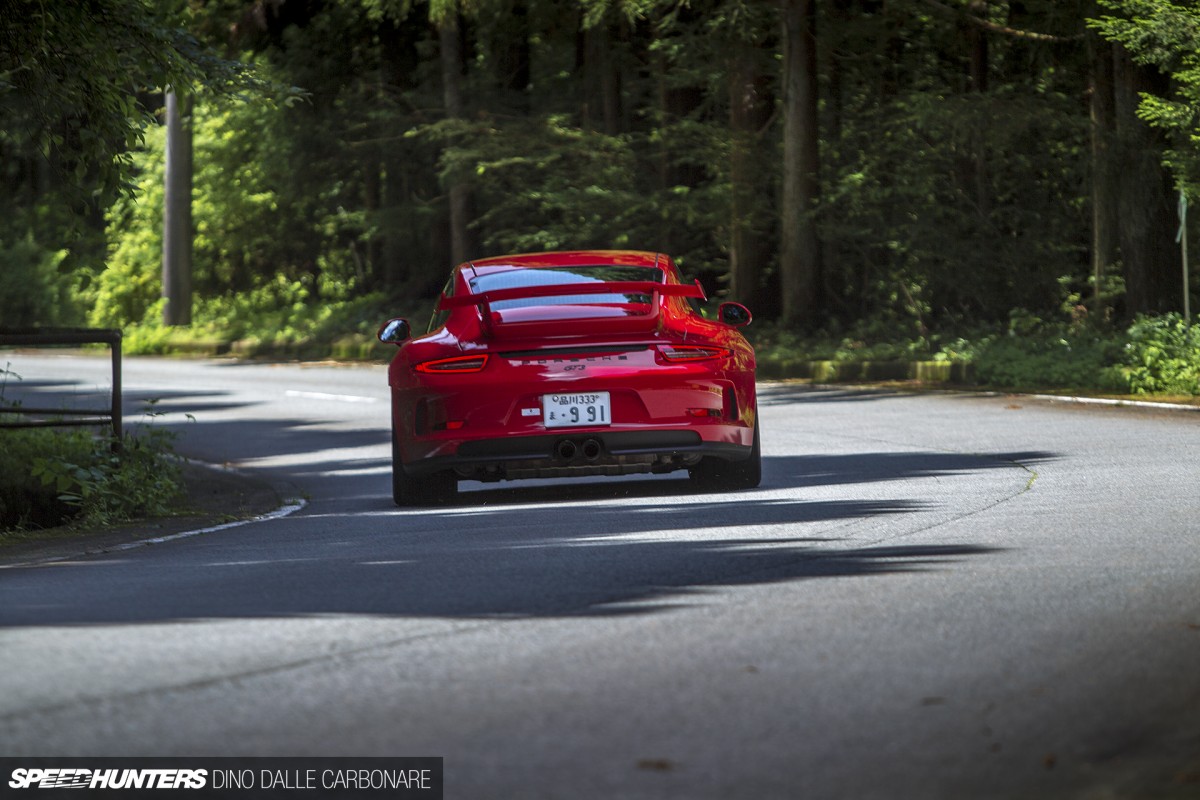 Drive a GT3 in this manner on a tight mountain road and you will know what pure driving nirvana is. And what fear is too. It also made me understand why Porsche has ditched the manual gearbox option, because adding a third pedal and a stick into the equation would only make things a bit too hectic.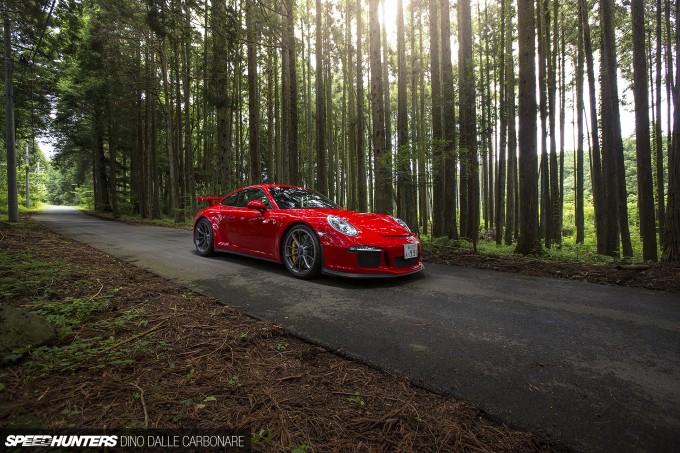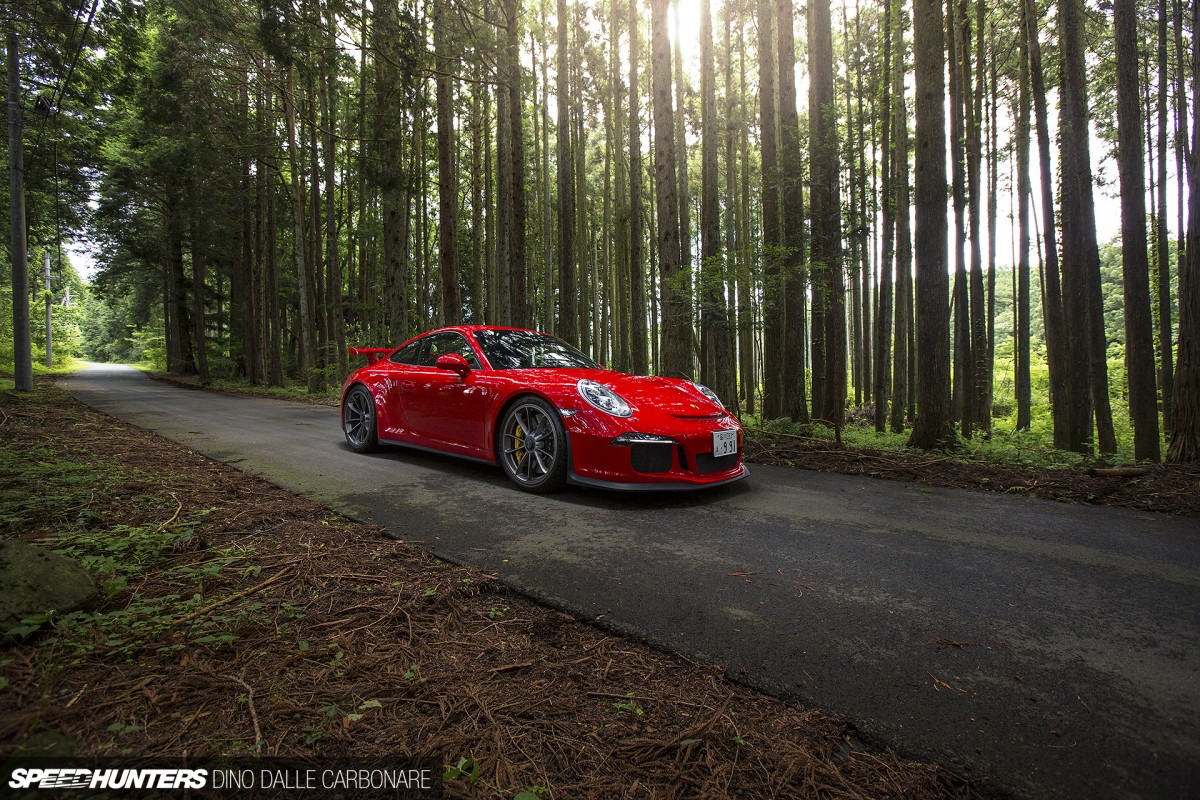 I still think there should be an option for those that like to do all the driving themselves, but the PDK has never made more sense to me than it does in the 991 GT3.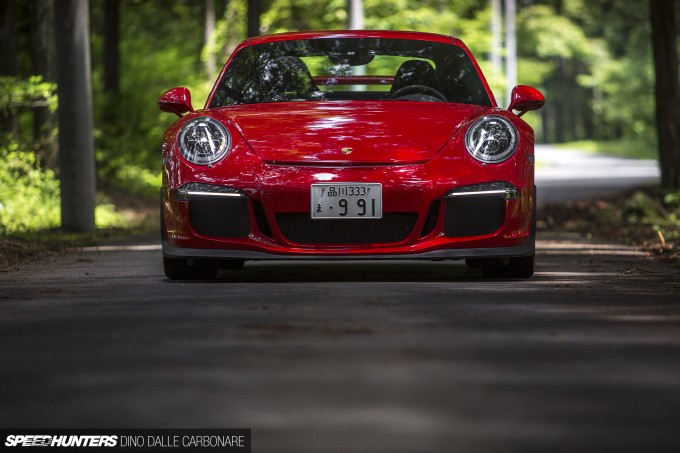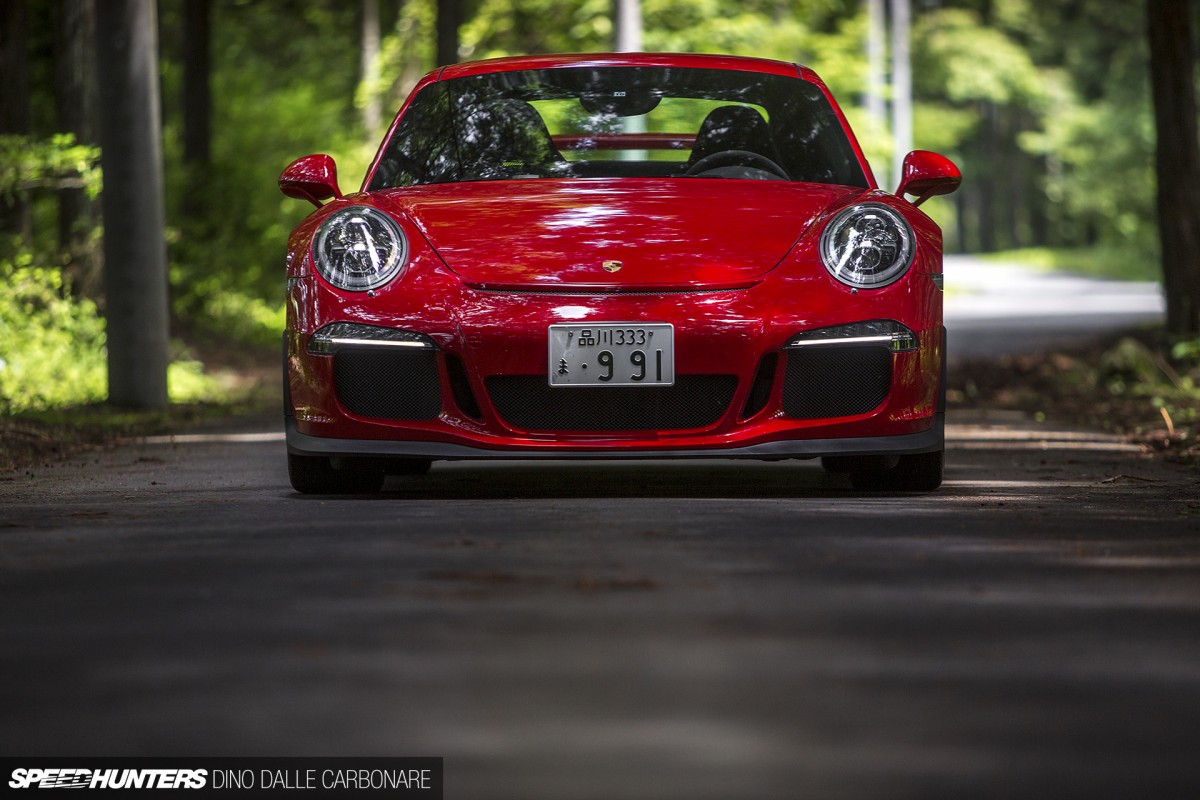 We're lucky to live in an age where this level of performance is easily available from a stock car that you can buy at a dealership; a few decades ago you could only have this sort of experience in a full-blown race car. After sampling the GT3, I can't even imagine what the 4.0L GT3 RS might be like. The fatter and fuller mid-range torque curve would surely make the car even quicker on a mountain road, and that's before taking into account the lighter curb weight, the revised suspension, wider track, bigger tyres, and – if you spend time at high speed on a track – the aerodynamic additions.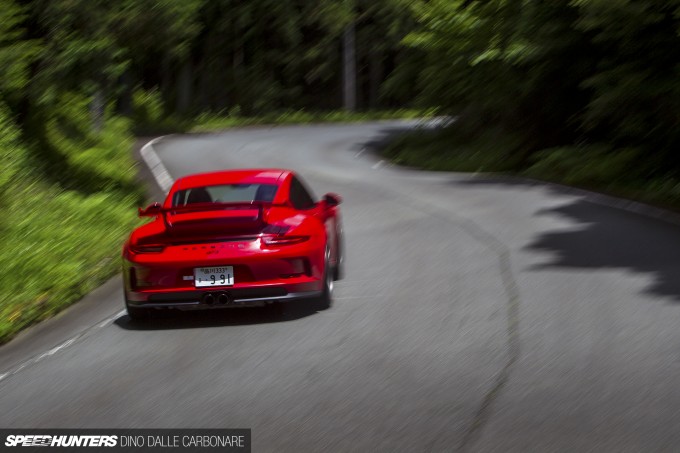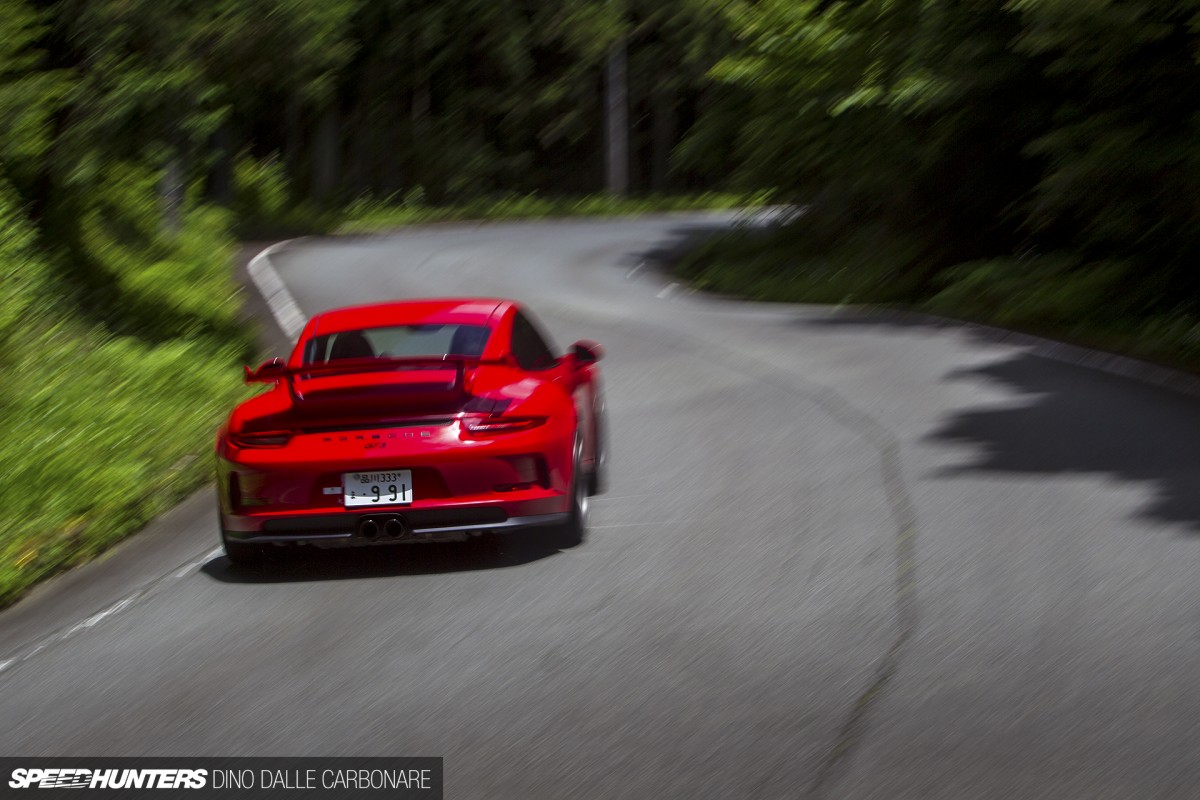 Driving the 991 GT3 was stark reminder of how quickly sports cars are evolving, but at the same time how docile and approachable technology is able to make them.
Dino Dalle Carbonare
Instagram: speedhunters_dino
dino@speedhunters.com