A Man Of Varied Taste
It's a beautiful Sunday afternoon in the mountains southwest of Tokyo. A group of friends have met for a relaxed day of enjoying their cars on the legendary roads of Hakone. You might remember when I covered the Hakone experience in a post a while back, but now I'd like to share a little bit more about one of the cars that was part of our group that day.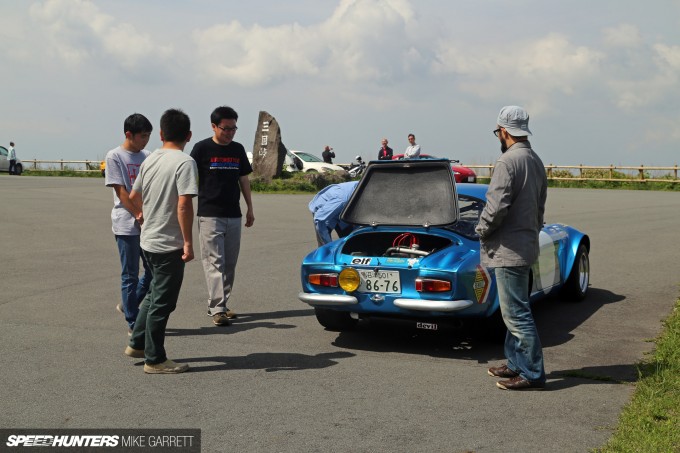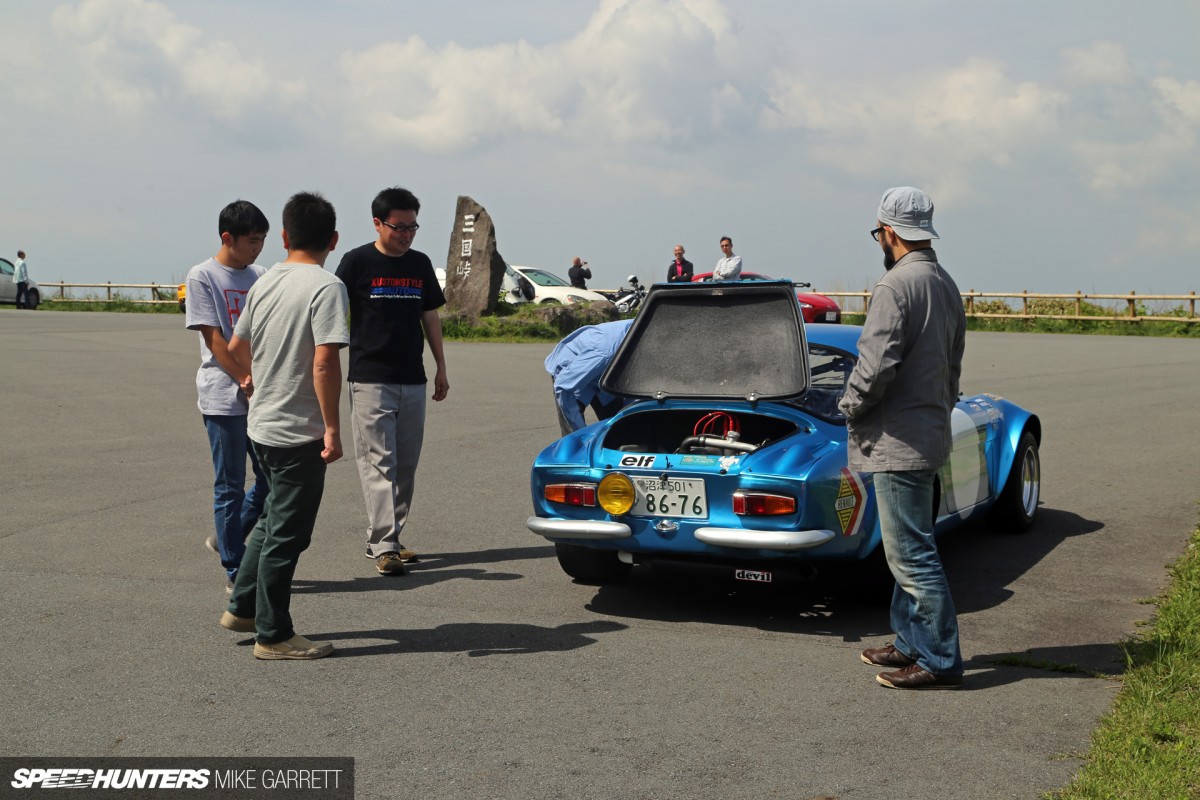 This group of buddies call themselves 'Banzai Attack' and when they aren't driving or tinkering with their cars, they can be found decked-out in camouflage gear partaking in survival-style games with air-soft guns. But today it's all about the automobiles.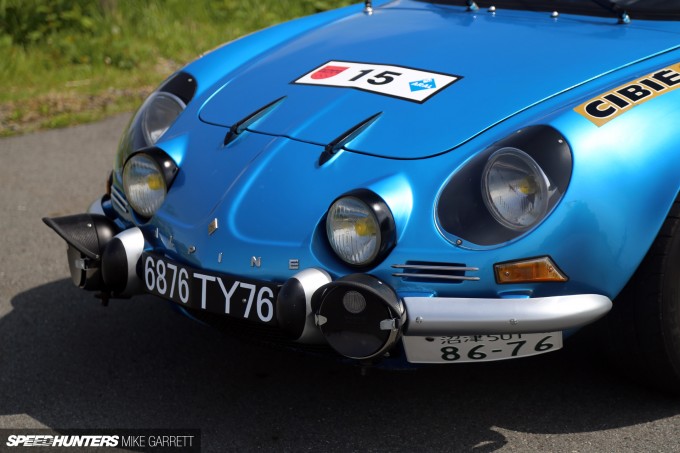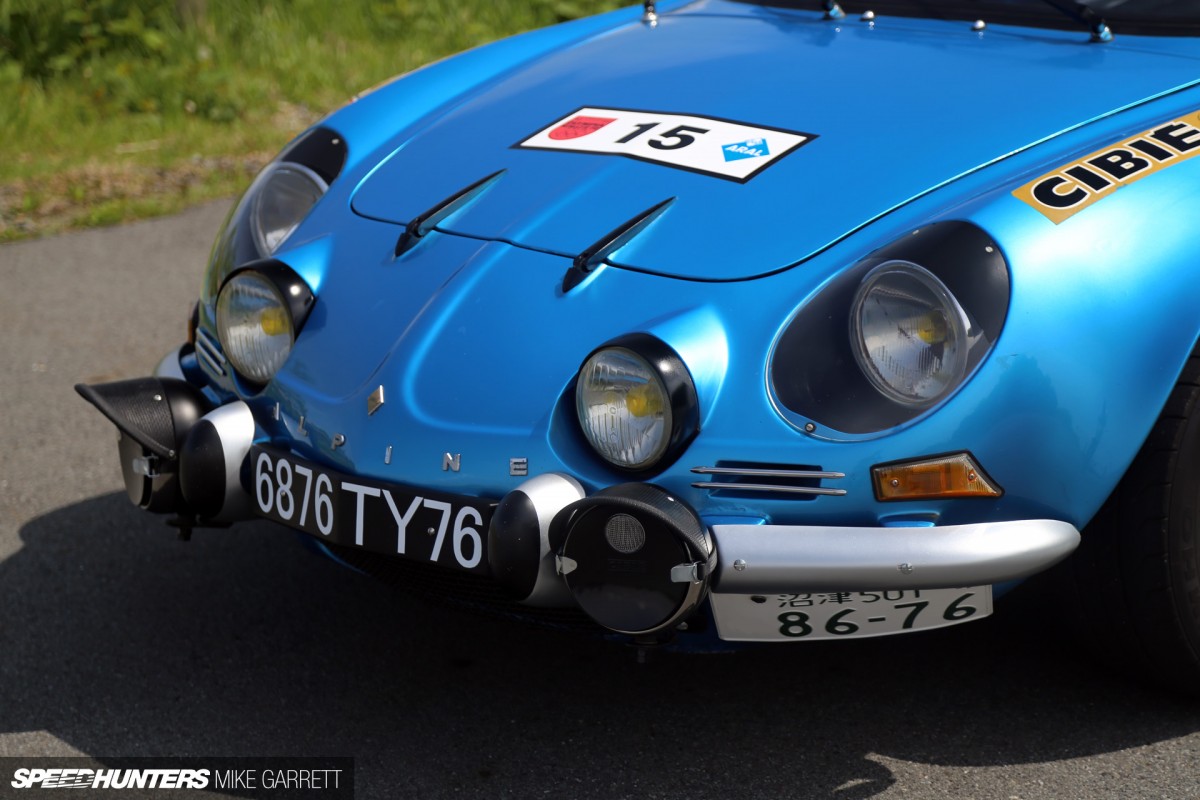 The members of Banzai Attack have diverse tastes in cars and their current roster includes everything from a 1980s El Camino to a DC5 Integra Type R. The Integra has joined our group for the day, along with a Toyota 86, a Daihatsu Midget II, and this…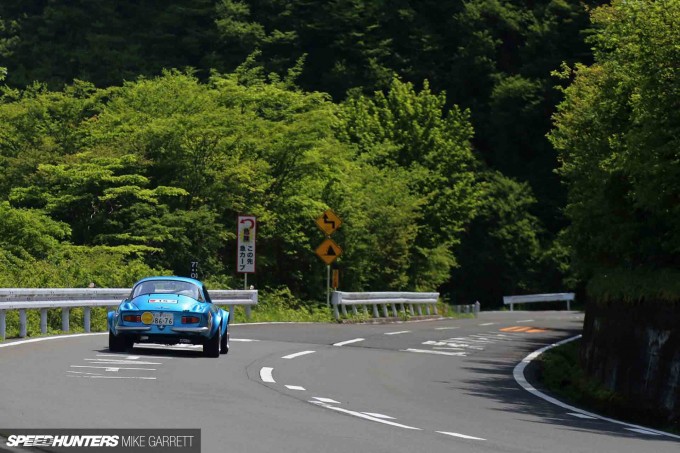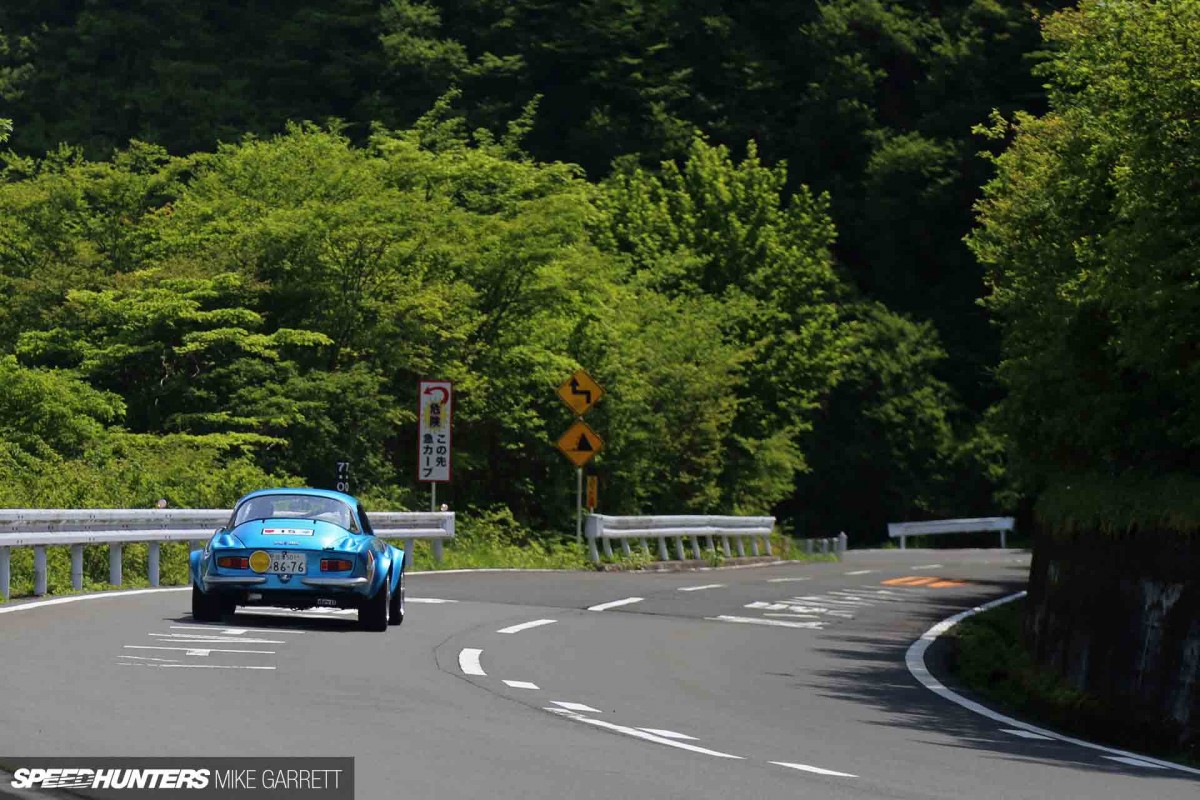 In my story about driving at Hakone I mentioned some of the exotic machinery that can be found traversing these roads on a typical Sunday, but this is a car that manages to stick out even among the Ferraris, Porsches and classic Skyline GT-Rs.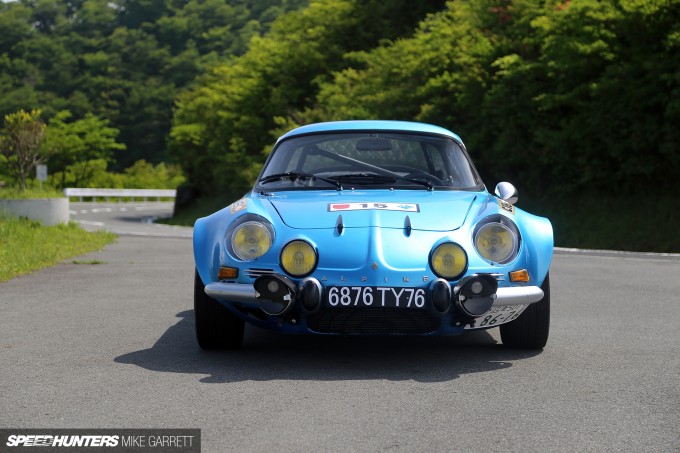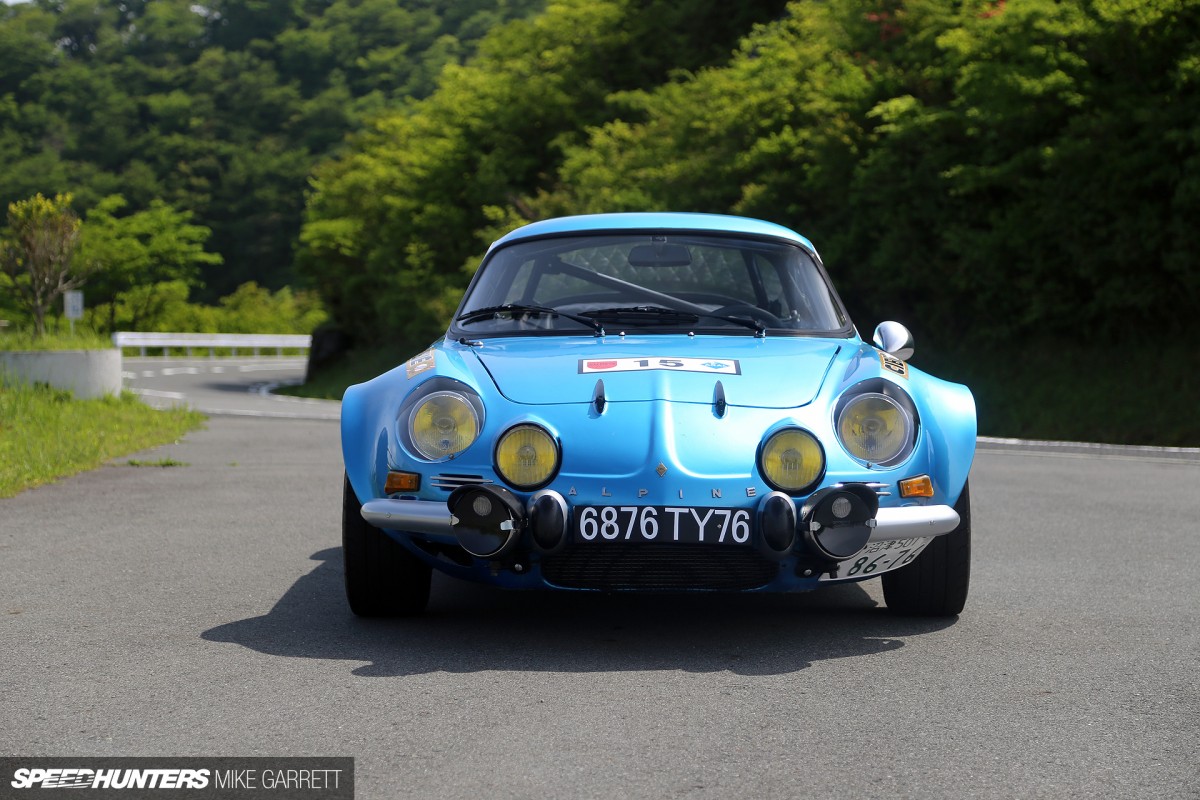 It's an Alpine A110, the legendary French sports car made famous by its rally exploits during the 1960s and '70s, and this example absolutely looks the part.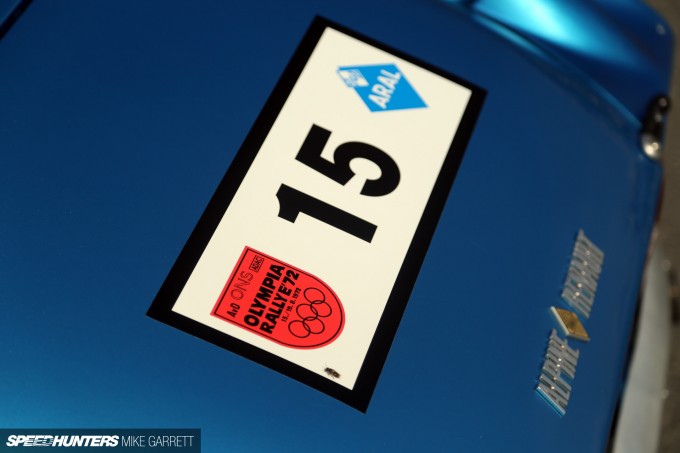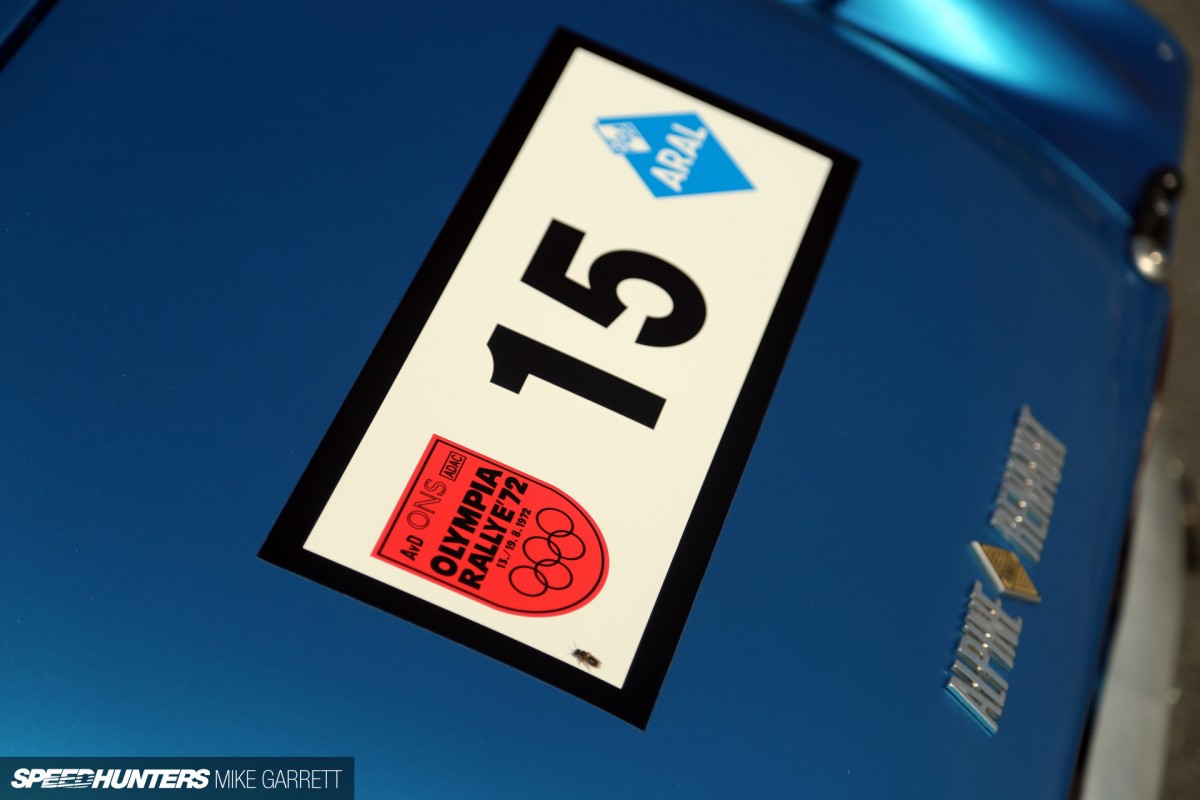 The car is owned by Kazu Miyashiro of Shizuoka, and despite the fanaticism that surrounds cars like the A110, Miyashiro-san is not one of those die-hard fans of French automobiles. Instead, his taste in cars is about as wide-ranging as it gets. He's owned everything from contemporary exotics to big American cruisers.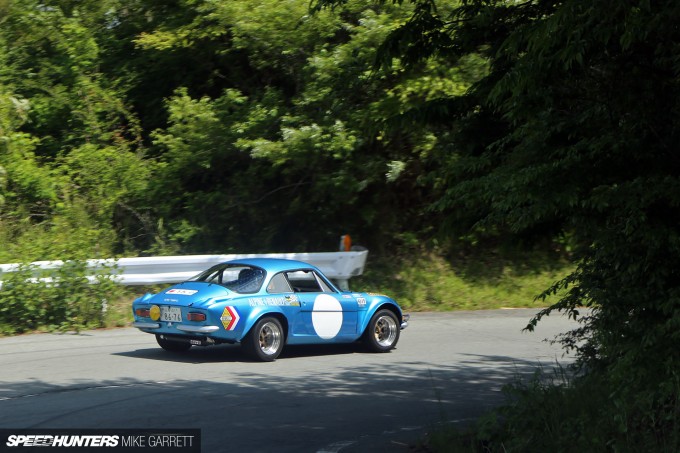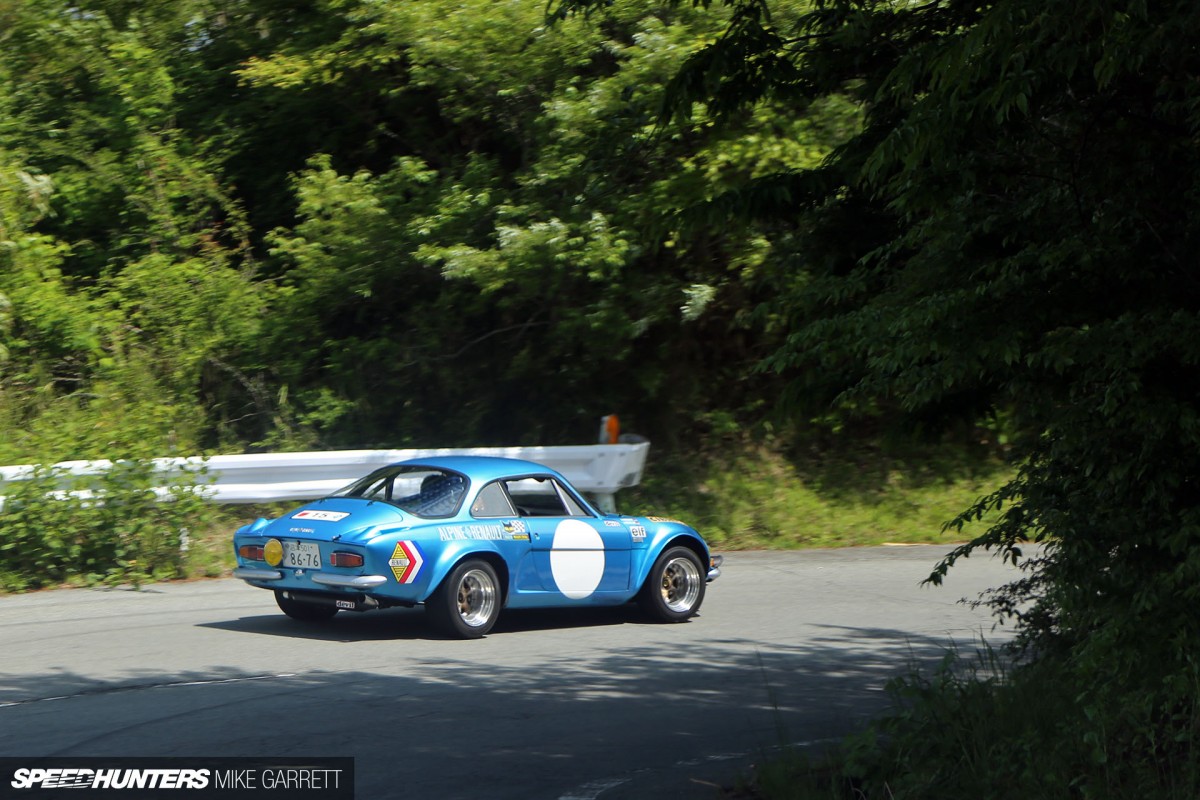 Taking a look at his previously-owned car list, it includes several Impalas from the '60s, a '56 Ford pickup and a pair of customized '51 Mercurys. In fact, right now he's dreaming about building a fully accurate replica of the famous Hirohata Merc from the US.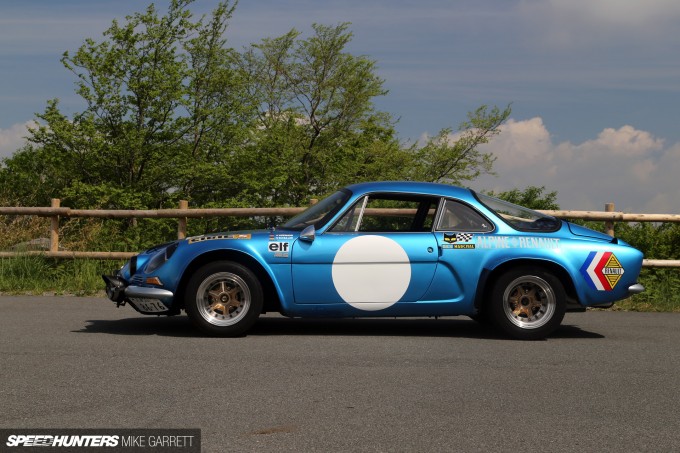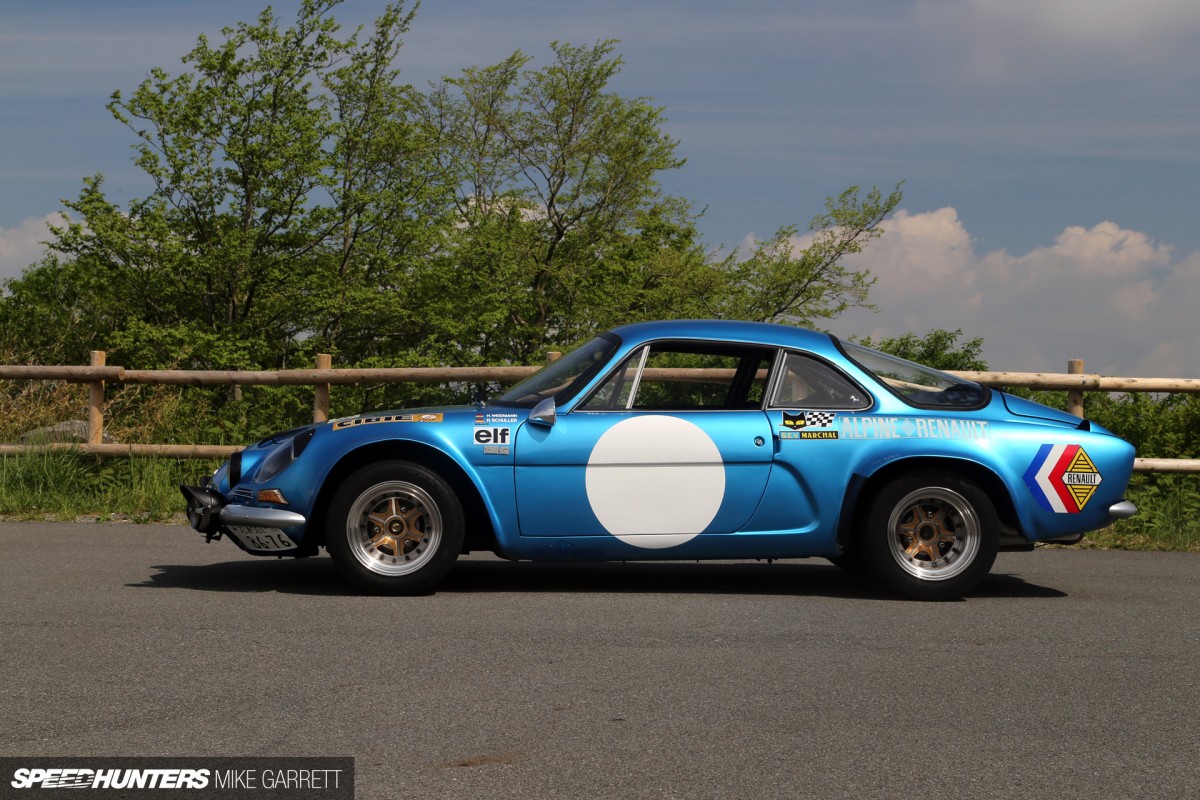 But Kazu's automotive tastes have also gone in a different, more sporting direction with cars like a 2001 Ferrari 360 Challenge and a Ford GT40 replica. And since he acquired the Alpine he's absolutely fallen in love with the exotic little French machine.
King Of The Mountain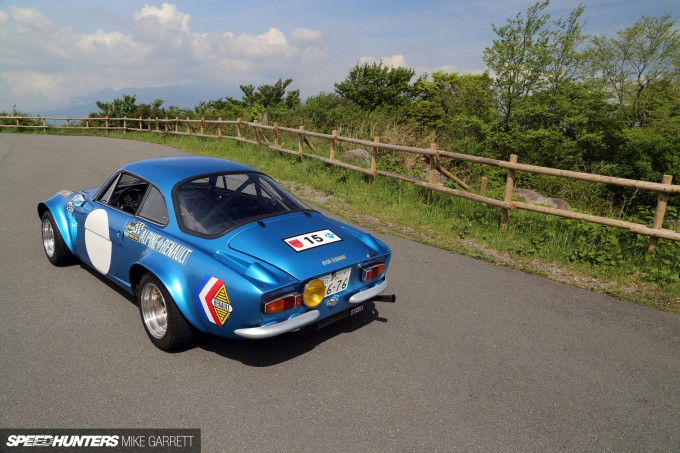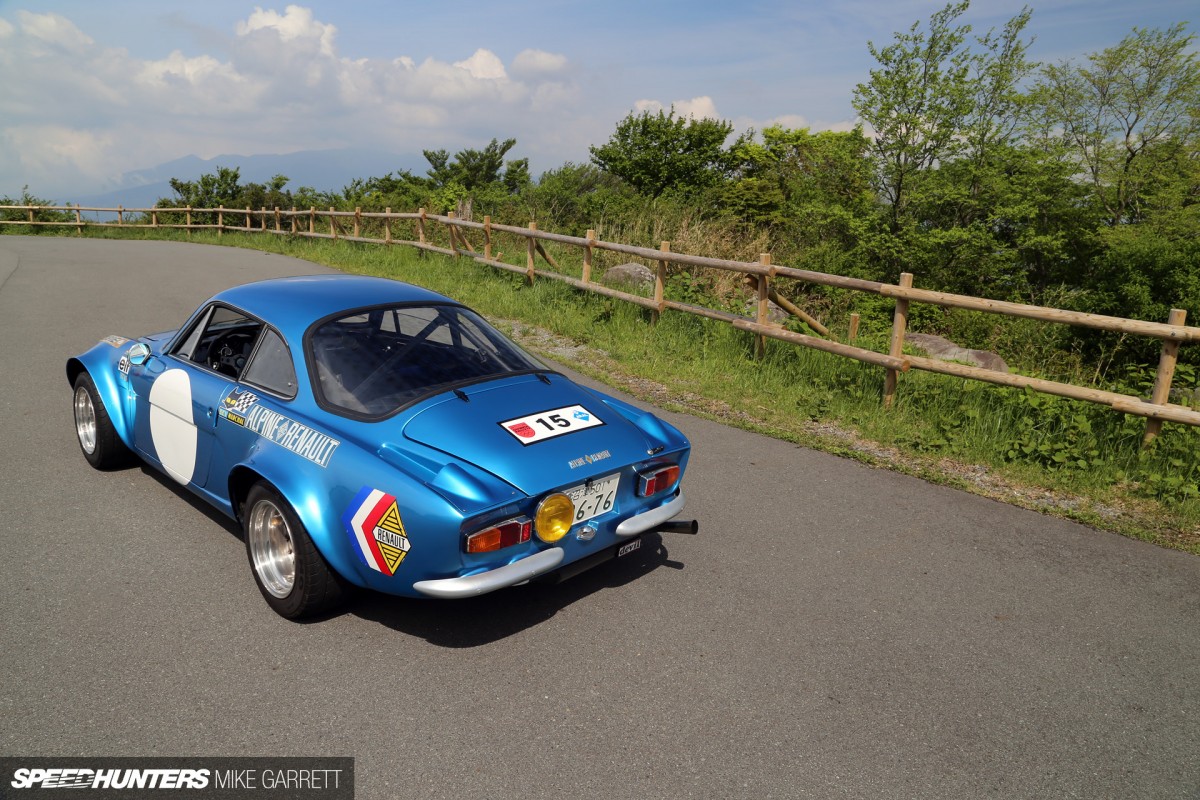 The roads around Hakone are full of small parking areas where drivers are able to pull over and let their cars cool down or just to take in the scenery. When Kazu's A110 rolls up, curious auto enthusiasts flock to it.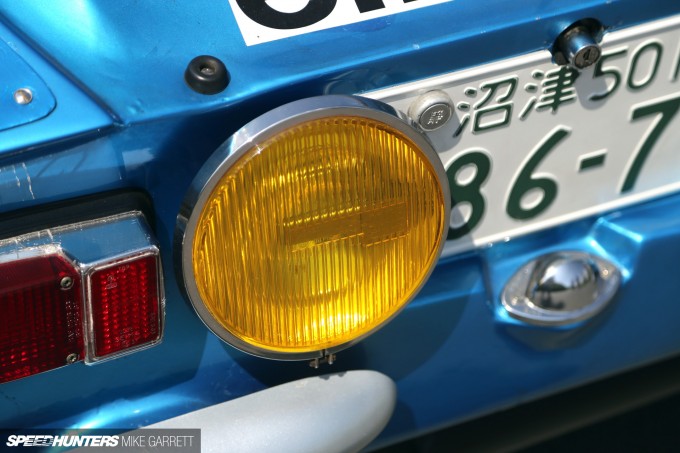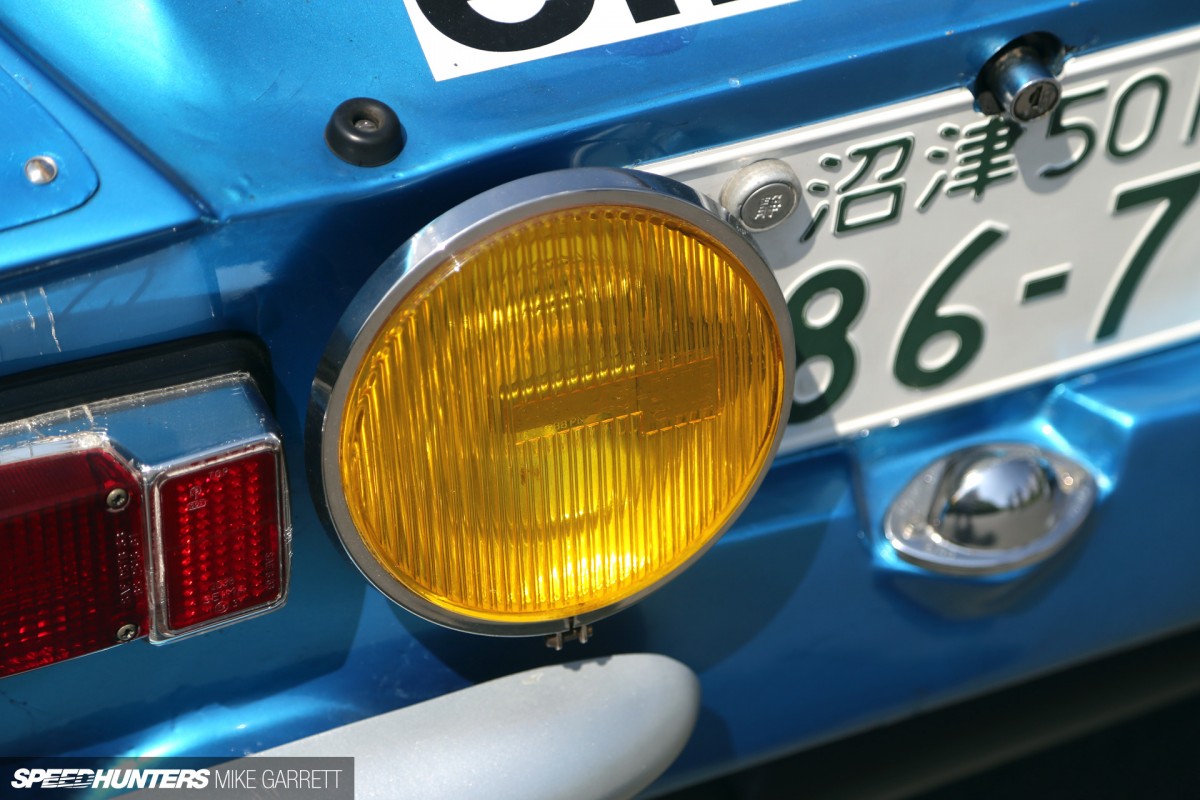 Older enthusiasts will probably recognize the car as an A110, while the younger crowd might ask Kazu exactly what sort of car he's driving. It's all part of the fun.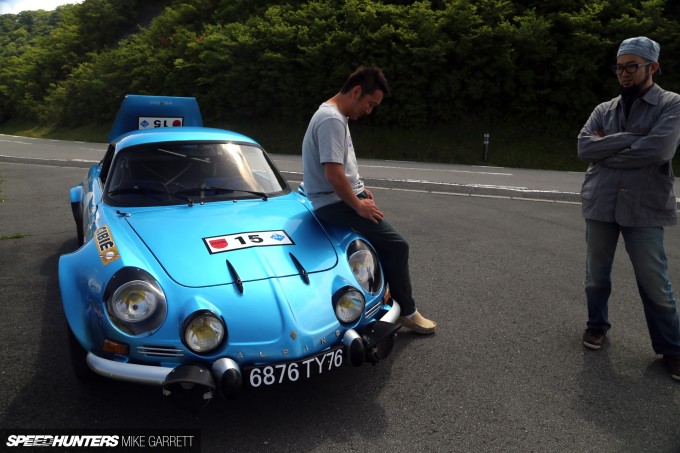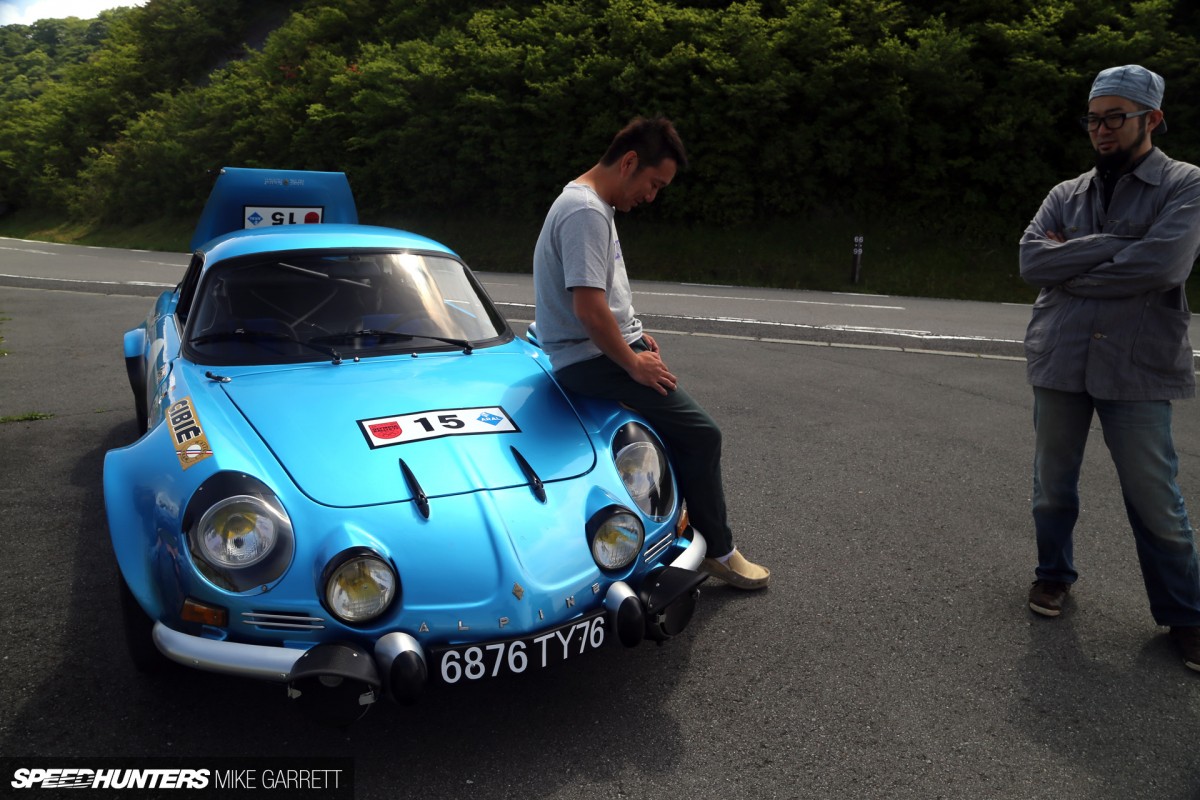 Kazu enjoys all of it, and despite the car's rarity he treats the Alpine as he would any other car built for casual Sunday drives. This is certainly no garage queen, and when you get close you'll see the stone chips and other small imperfections that tell you the A110 is a driver first and foremost.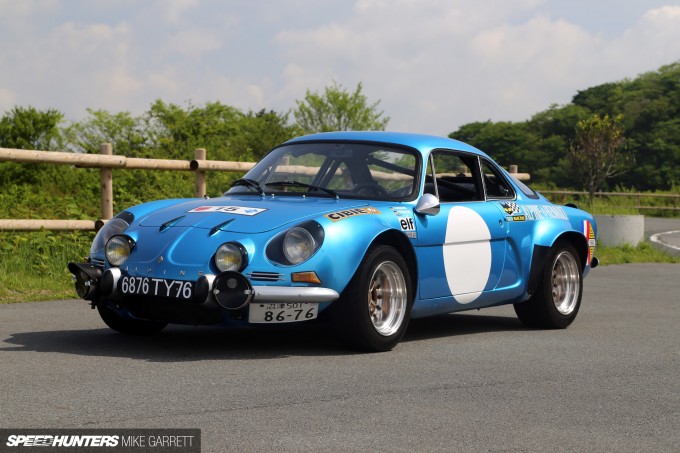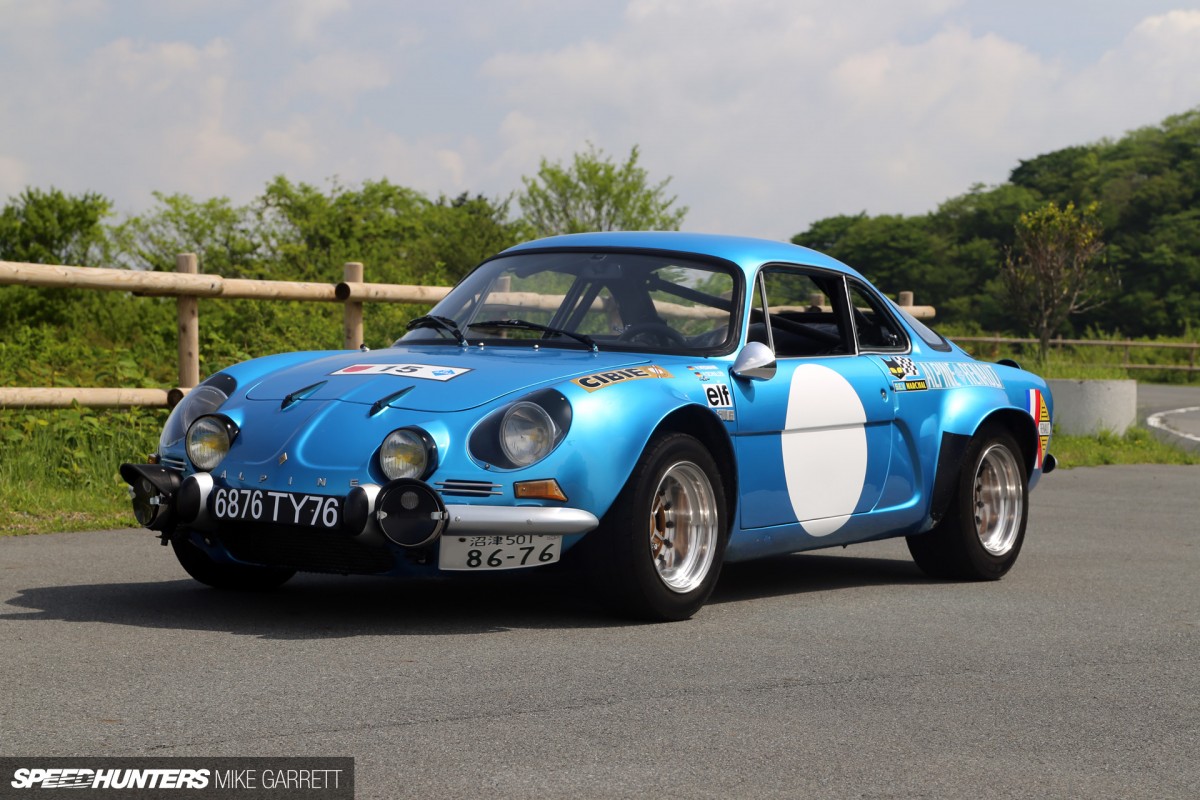 The Alpine's rally history was a big part of what drew Kazu to the A110, so it's not surprising that his car looks like it was plucked directly from a World Rally Championship event of the early 1970s.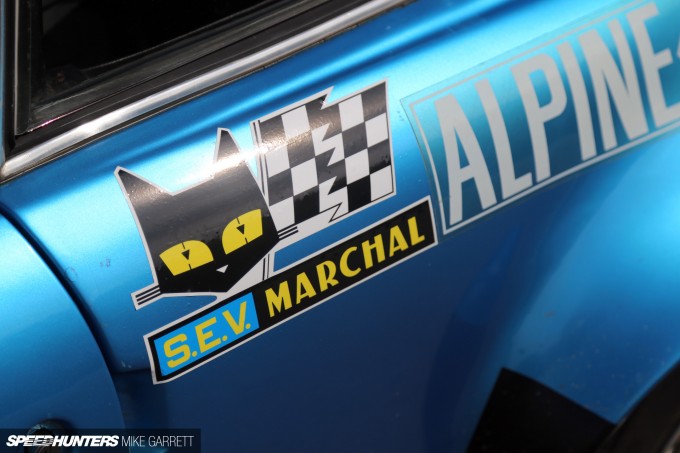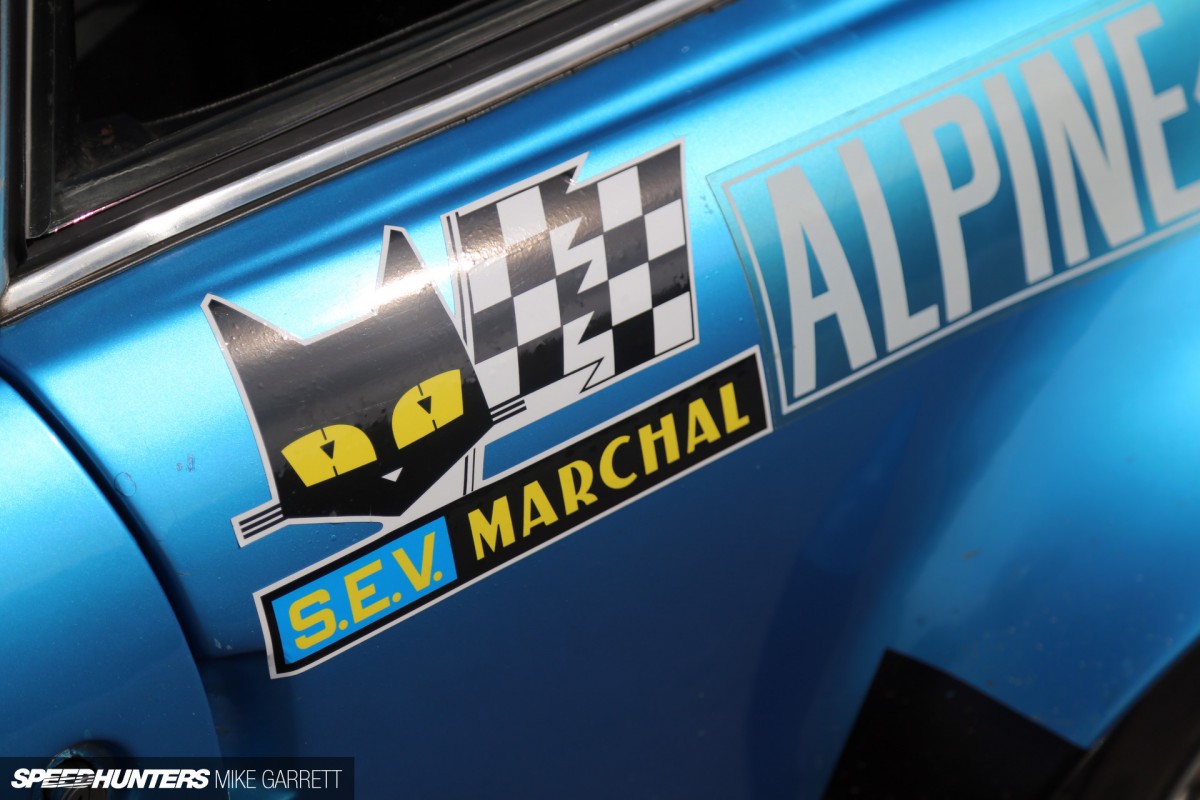 Sure, the Alpine was a rather attractive car in normal form, but when modified for rally competition it took on a personality its own.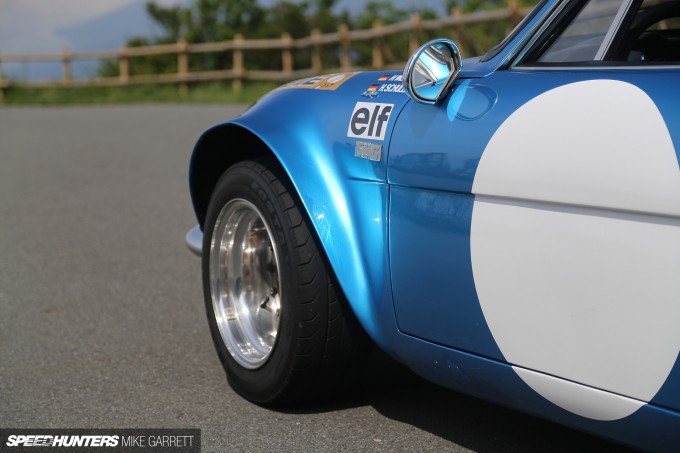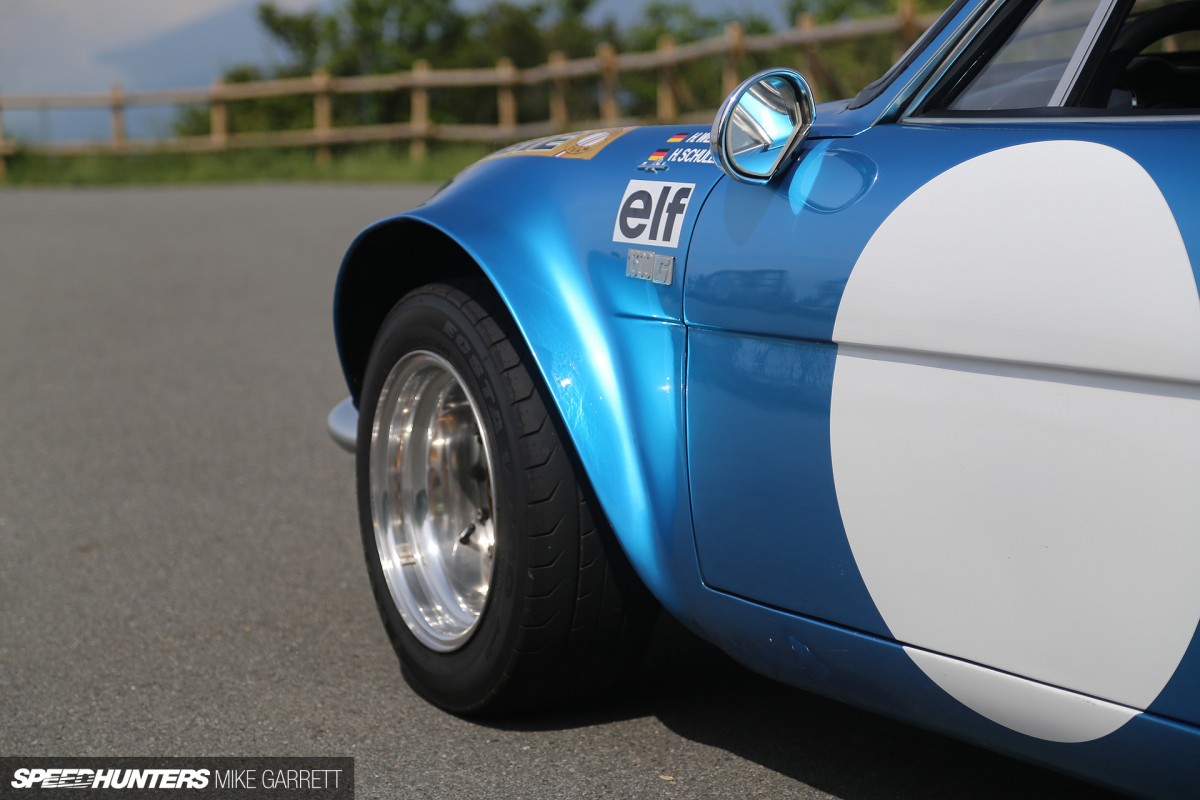 Kazu's machine has all the details, from small stuff like the period-correct logos on the doors, right up to the more substantial additions like a set of Group 4 spec over-fenders on both ends, which help give the Alpine a very aggressive look.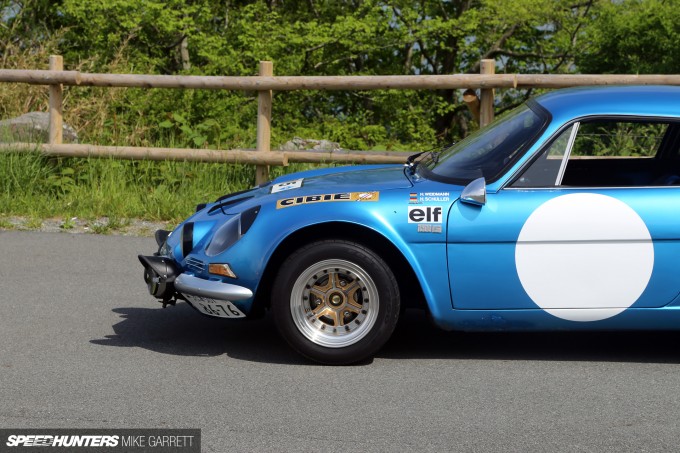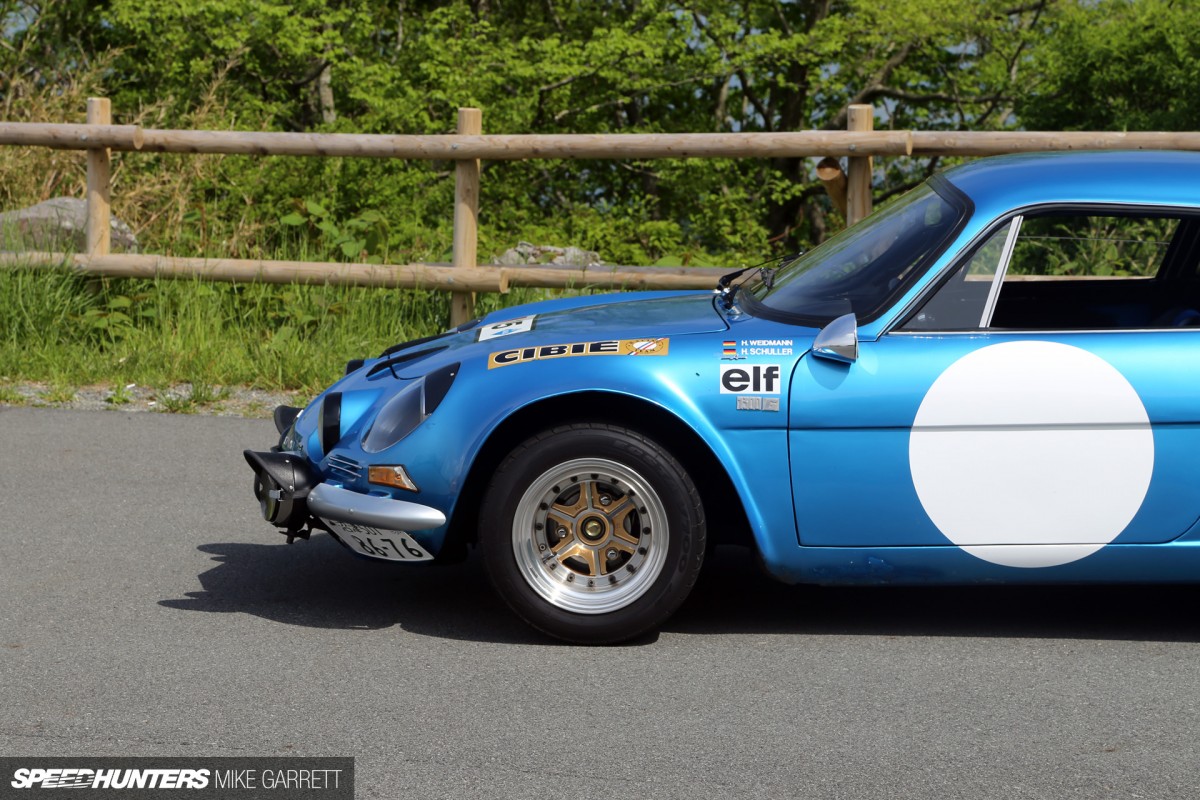 You need to have some proper wheels and tires to fit beneath those widened fenders, and you won't find anything more fitting for an A110 than the ones bolted on Kazu's car.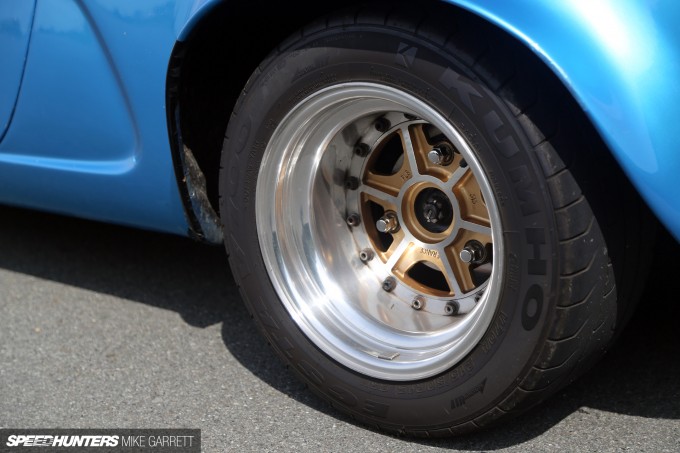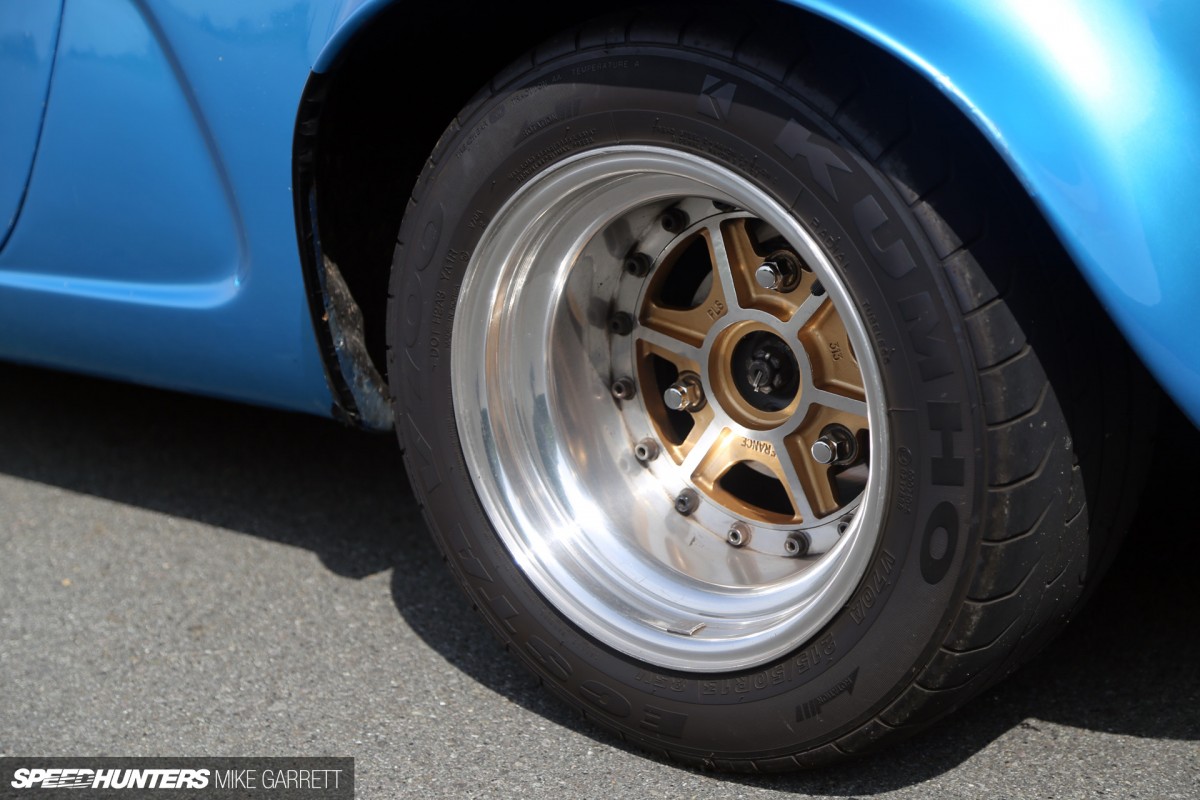 They're multi-piece PLS wheels from France and they measure 13×7-inch in the front and 13×7.5-inch in the rear. The tires are Kumhos, 185/60R13 up front and 205/50R13 out back.
Small Engine, Big Grins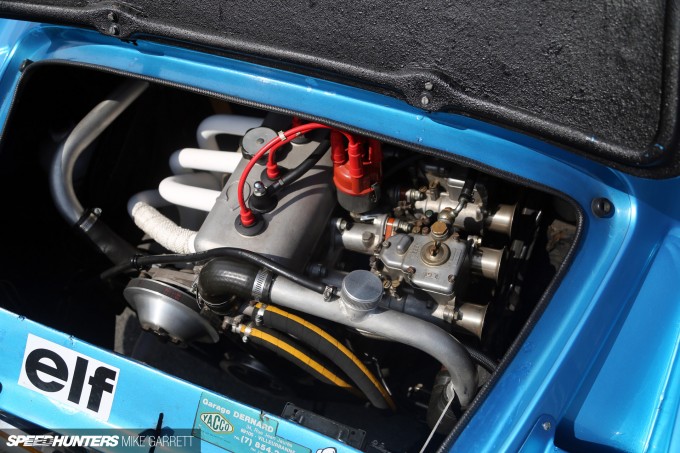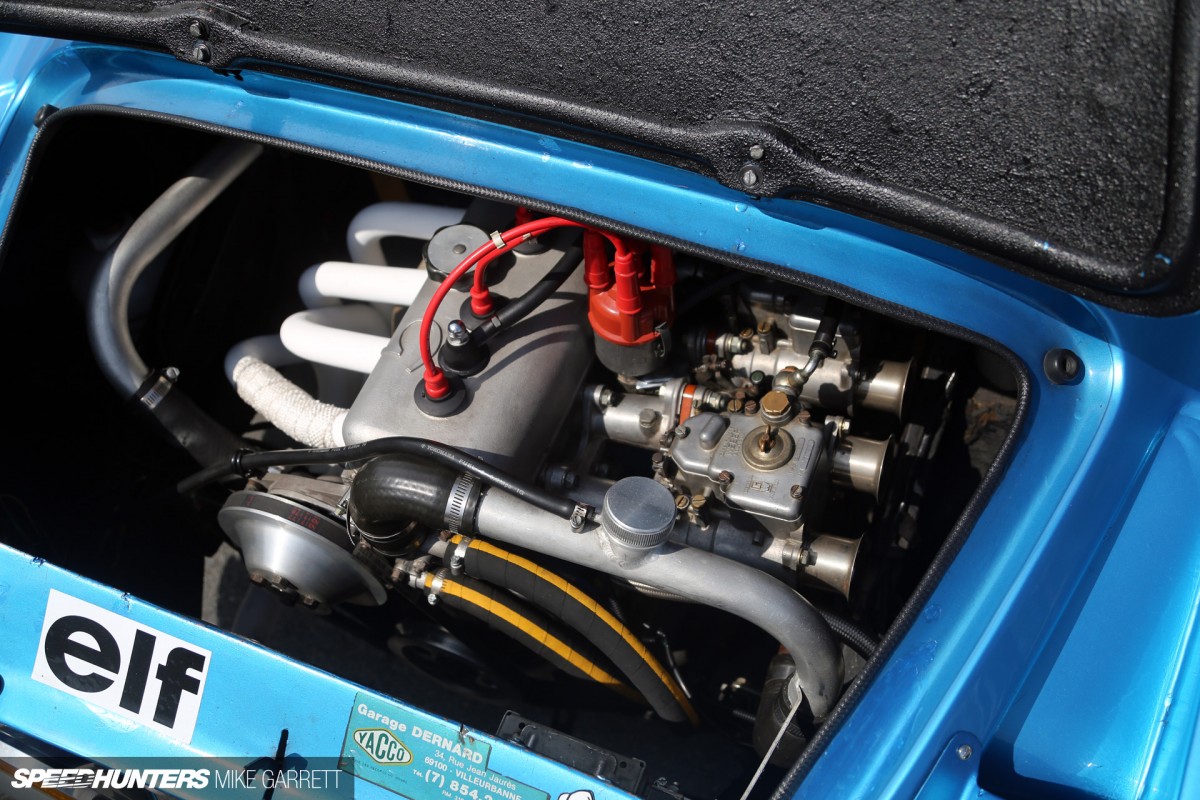 Throw open the decklid and you'll find a Gordini-spec four-cylinder displacing 1,296cc. While it's no powerhouse, it's not too different from the engines the powered the A110 to glory on international rally special stages.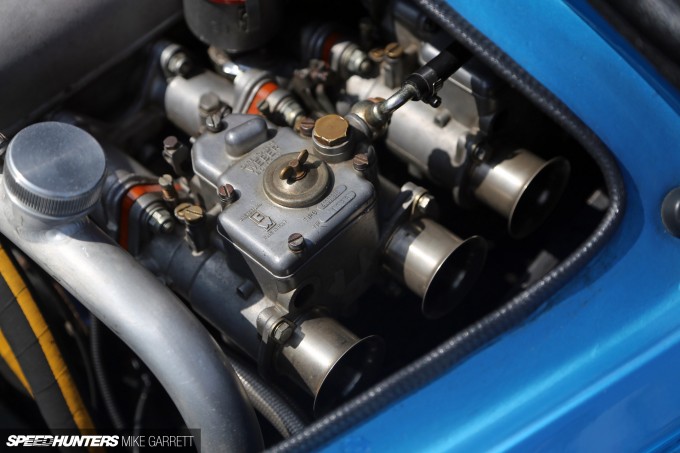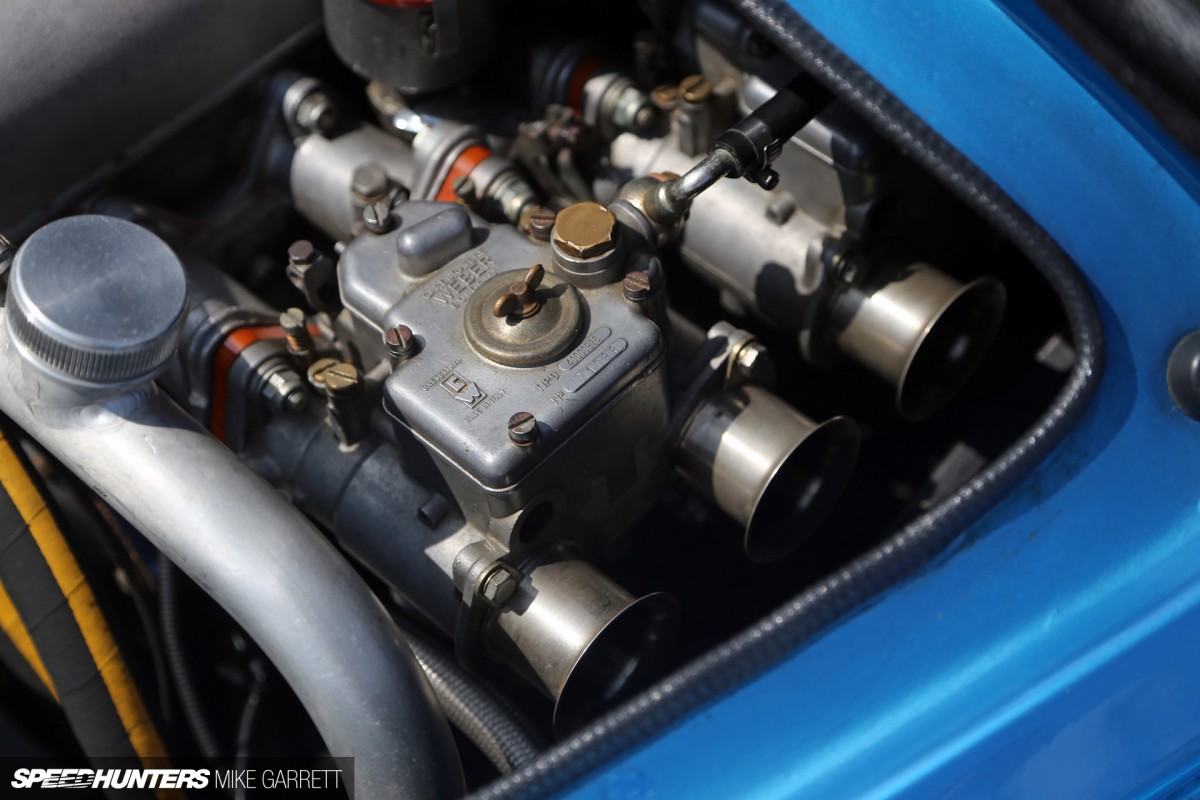 And with things like twin Weber side-draft carburetors and a big header, the little four-cylinder makes a rumble perfectly suited to attacking winding roads with gusto.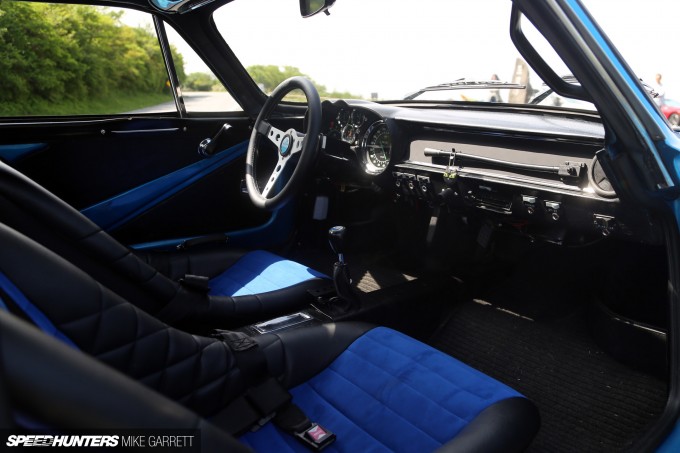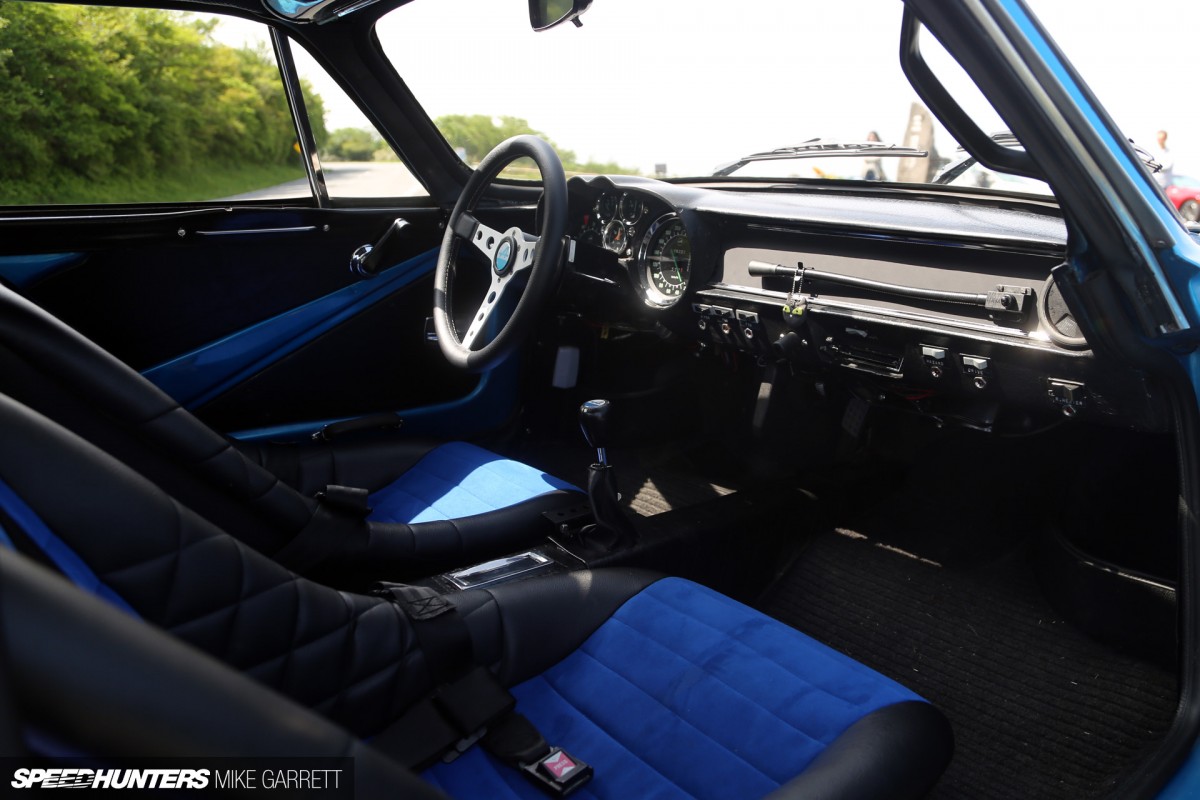 Kazu offered me a ride through the touges of Hakone, but I had to decline – I just wasn't quite sure if my big 6-foot-plus frame could be squeezed into the little Alpine. But maybe I should have tried?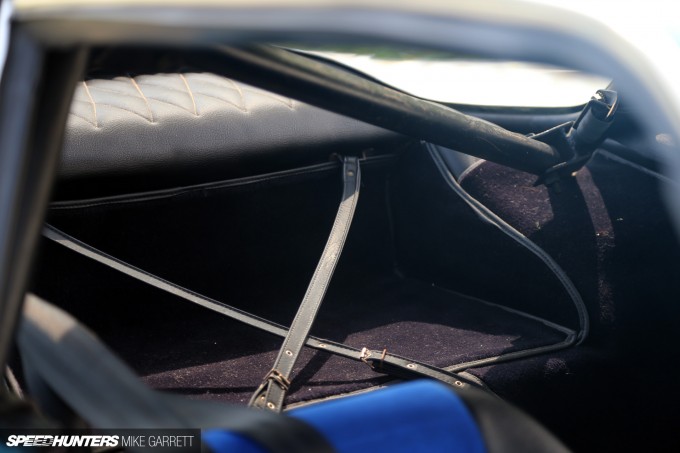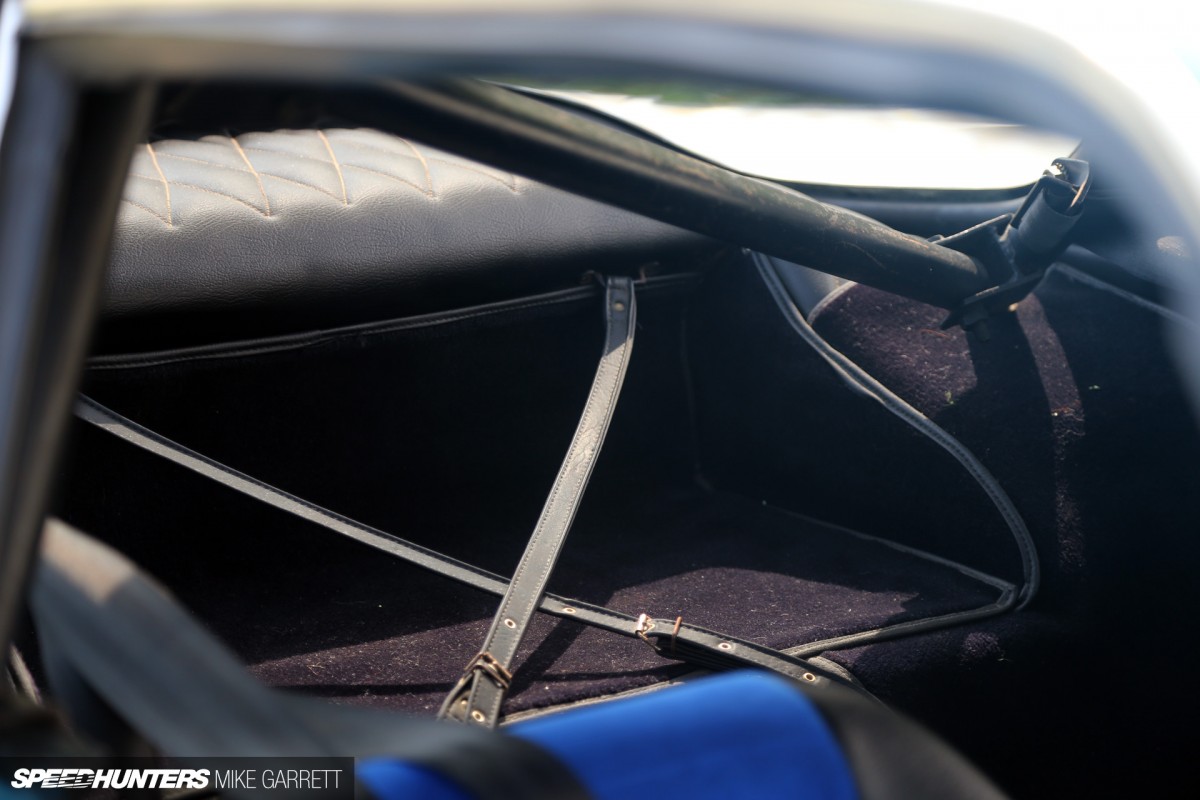 The cockpit of the car is quite simple, with a basic roll bar setup, a pair of low-back racing seats and little else to distract the pilot from the task at hand – pure driving pleasure.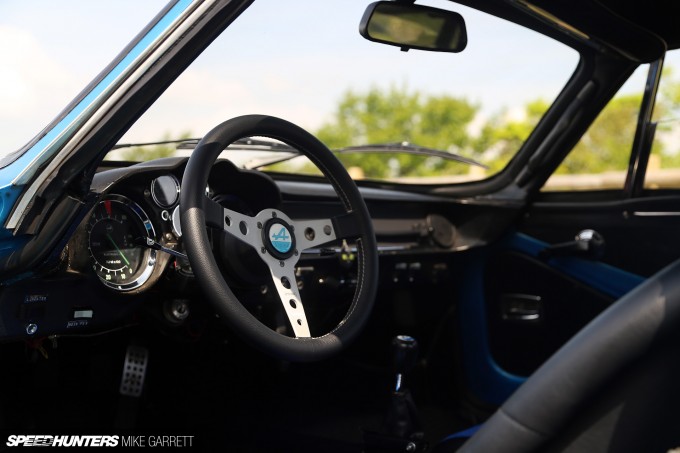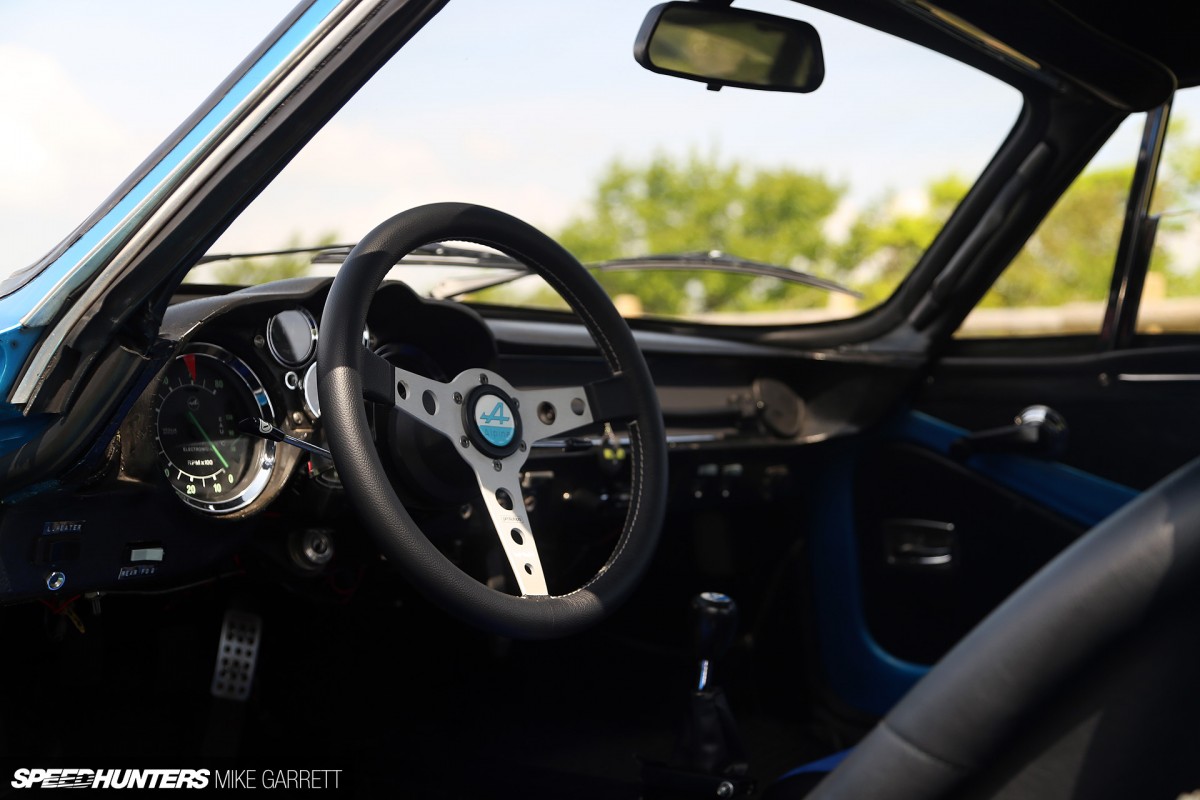 One of my personal favorite touches is the Momo Prototipo steering wheel with a trick Alpine horn button. I like it so much that I'm thinking I might have to do something similar when it comes time for the interior on my Dodge Dart project.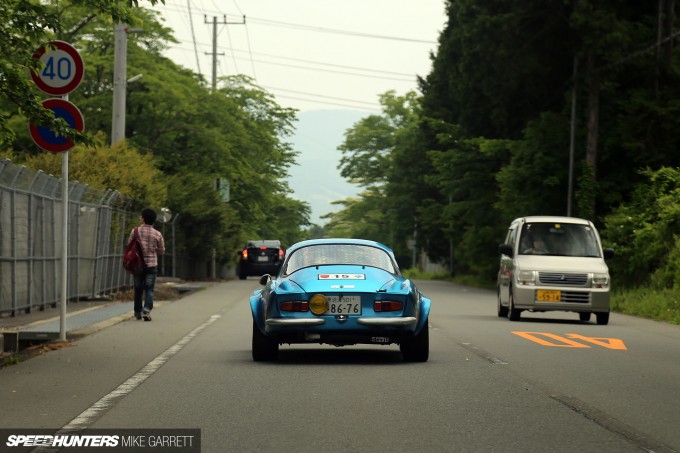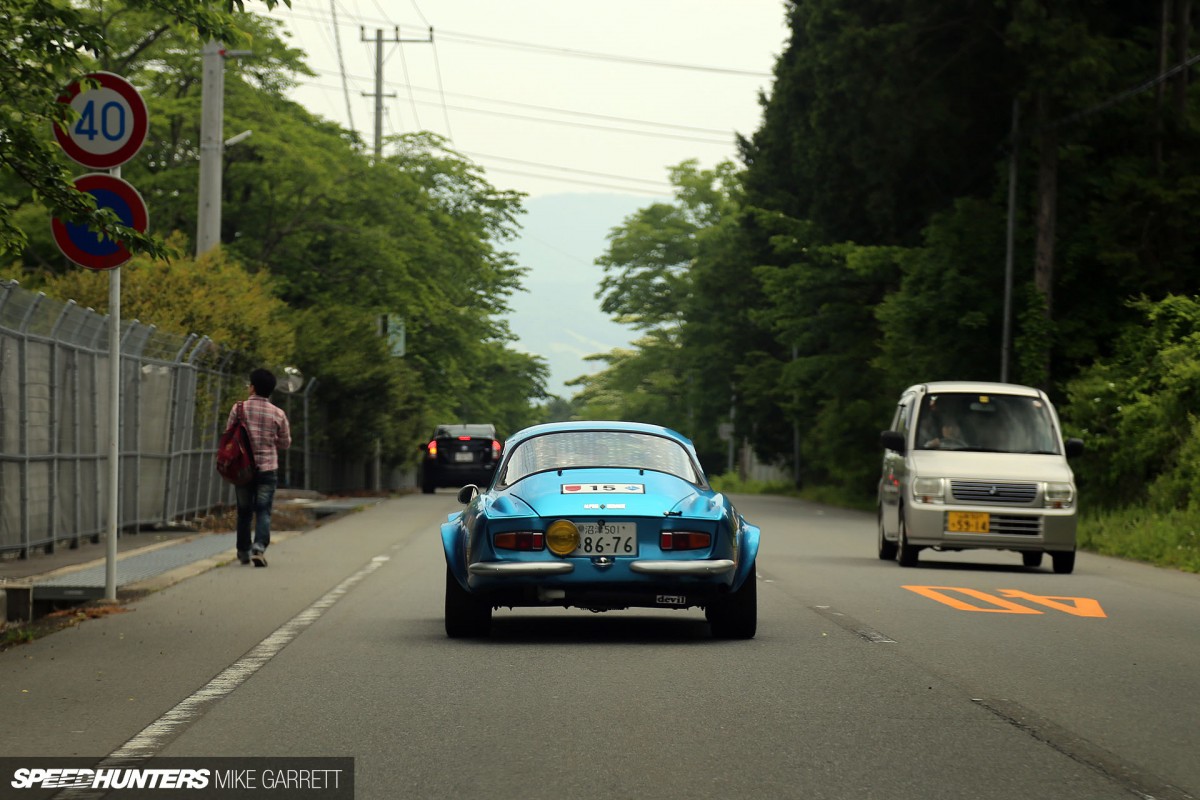 Automotive enjoyment comes in all shapes and sizes, and over the years Kazu has experienced most of them. However, when it comes to heading out to Hakone with his friends on a Sunday, there are few cars better suited to the task than the Alpine.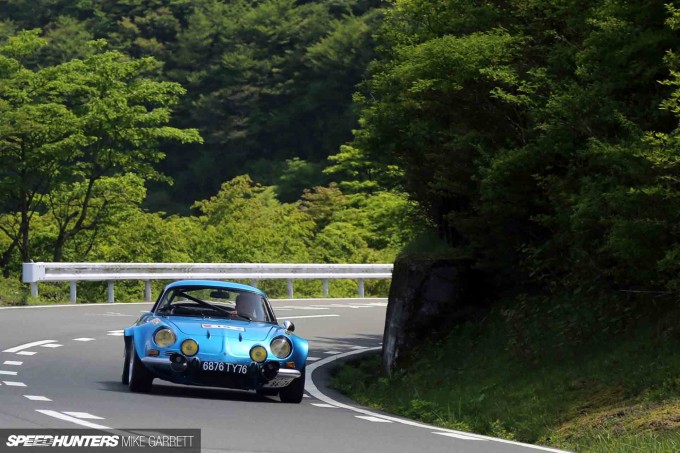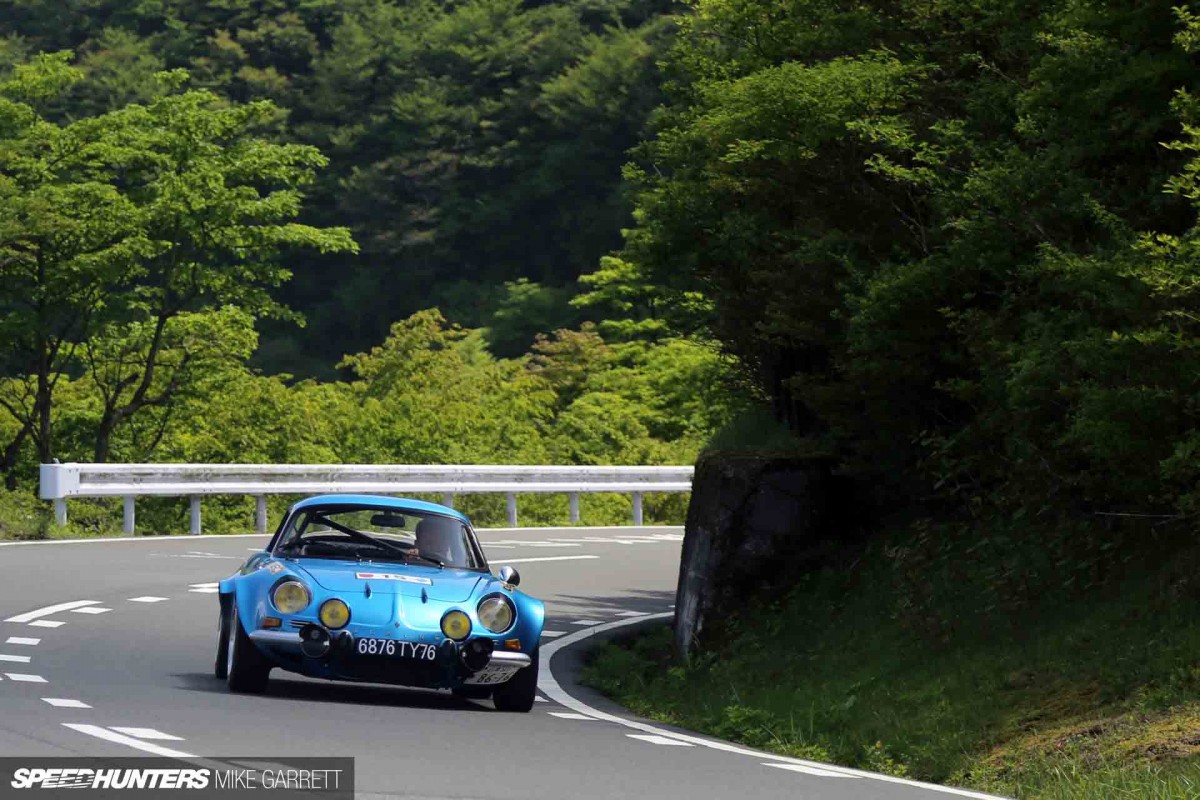 Not only does the A110 draw the attention of all who come across it, it's also hard to think of another machine that could provide more enjoyment on the switchbacks of Hakone than this French rally machine from a bygone era.
Mike Garrett
Instagram: japanifornia_media
mike@speedhunters.com
Thanks once again to the Banzai Attack guys for letting me tag along on this memorable outing.
Cutting Room Floor